Los Angeles is a vibrant, diverse, and creative city. Boasting the perfect balance of scenery, activities, and attractions, there's something for everyone.
Nicknamed the 'city of angels' due to its Spanish roots, this multicultural city has many unique layers and caters to a diversity of tastes, preferences, people, and budgets.
Located in the southern region of California, LA is the epicenter of fame, fortune, and showbiz. There are plenty of other attractions that draw people to this destination each year.
The sprawling metropolis offers something for everyone. From stylish shopping boutiques to massive amusement parks and picturesque beaches, LA is sure to make for a memorable vacation!
Whether you're spending two days in the city of angels or more, our Los Angeles Itinerary will guarantee the perfect getaway.

Unlock Our GREATEST Travel Secrets!
Sign up for our newsletter and get the best travel tips delivered right to your inbox.
Best Time To Visit Los Angeles
LA is alive with tourism all year! This city doesn't experience extreme high or low temperatures – the weather stays comfortable year-round. No matter the season, there's always something to do in LA.
The summer months (June – August) produce the warmest temperatures. This is a great time to travel to LA to enjoy the beaches and long summer days!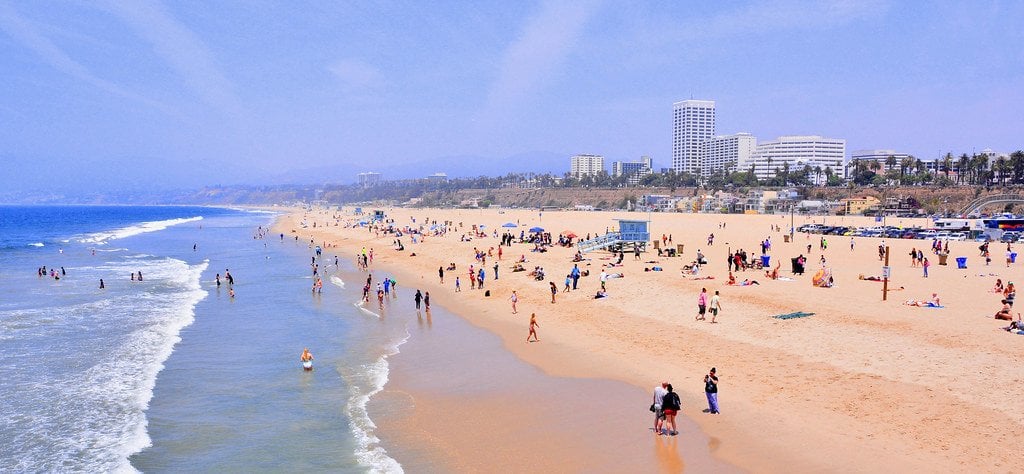 Fall (September – November) is also a great time to plan a trip to Los Angeles. The crowds thin out and the weather is still very enjoyable.
You'll want a jacket during the winter months (December – February). Although temperatures never get too cold, the air does get a bit chilly. LA's limited rainfall is generally seen in the winter months, but it's rarely intense enough to inconvenience, and the cityscape looks beautiful in the rain!
Spring (March – May) produces warm days and blue skies. If you're trying to decide when to visit Los Angeles, this is another great time! Really, you can't go wrong.
| | Average Temperature | Chance of Rain | Crowds | Overall Grade |
| --- | --- | --- | --- | --- |
| January | 13°C / 55 °F | High | Calm | 😐 |
| February | 13°C / 55°F | High | Medium | 🙂 |
| March | 14°C / 57°F | High | Busy | 🙂 |
| April | 16°C / 61°F | Average | Busy | 😀 |
| May | 17°C / 63°F | Low | Busy | 😀 |
| June | 19°C / 66°F | Low | Busy | 😀 |
| July | 22°C / 72°F | Low | Busy | 😀 |
| August | 21 °C / 70°F | Low | Busy | 😀 |
| Septembet | 21 °C / 70°F | Low | Medium | 🙂 |
| October | 18 °C / 64°F | Average | Medium | 🙂 |
| November | 17 °C / 63°F | Average | Medium | 🙂 |
| December | 14°C / 57°F | High | Medium | 🙂 |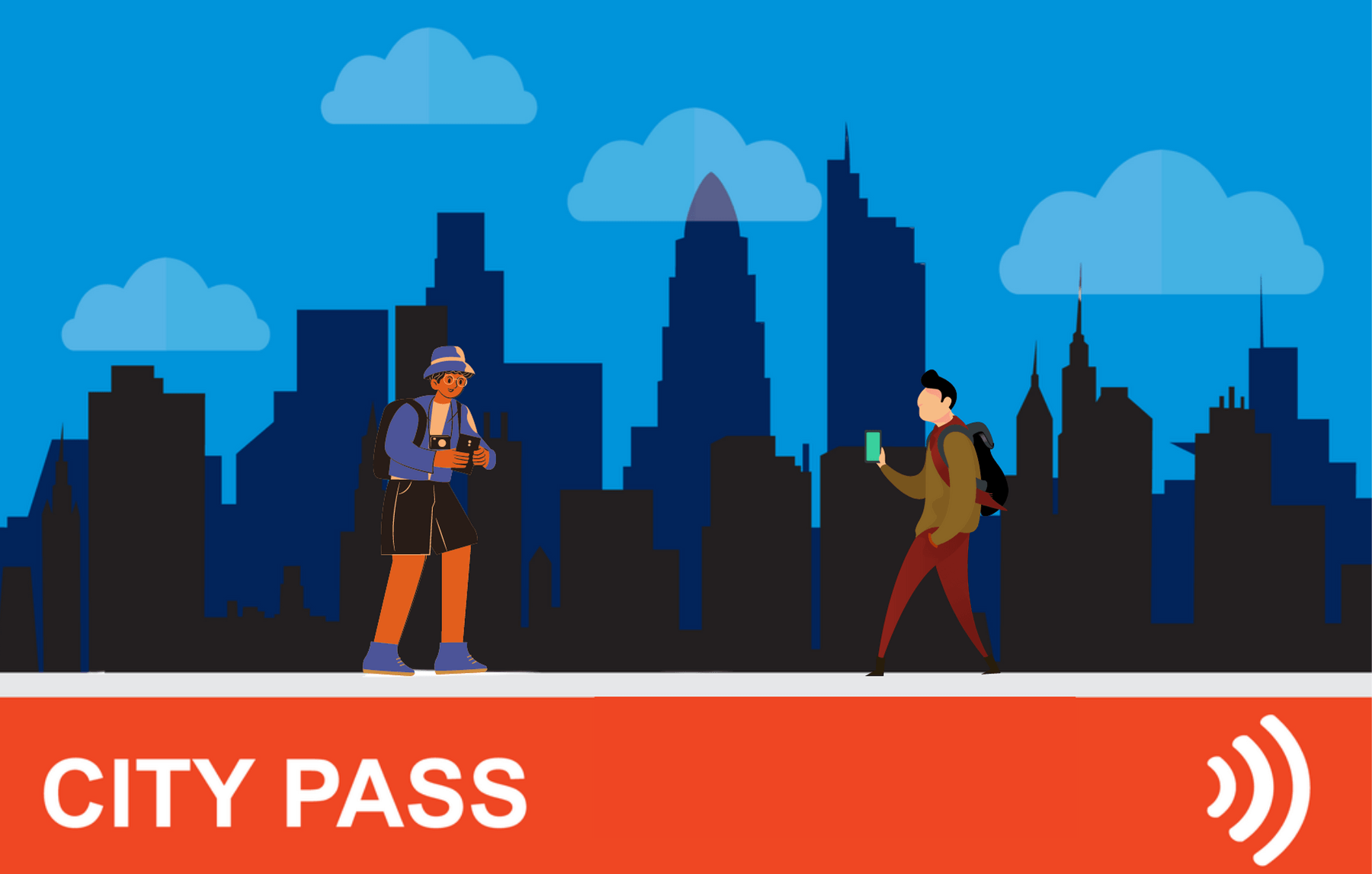 Travelling to Los Angeles? Then plan yo' trip the smart way!
With a Los Angeles City Pass, you can experience the best of Los Angeles at the CHEAPEST prices. Discounts, attractions, tickets, and even public transport are all standards in any good city pass – be sure invest now and save them $$$ when you arrive!
Buy Your Pass NOW!
Where To Stay In Los Angeles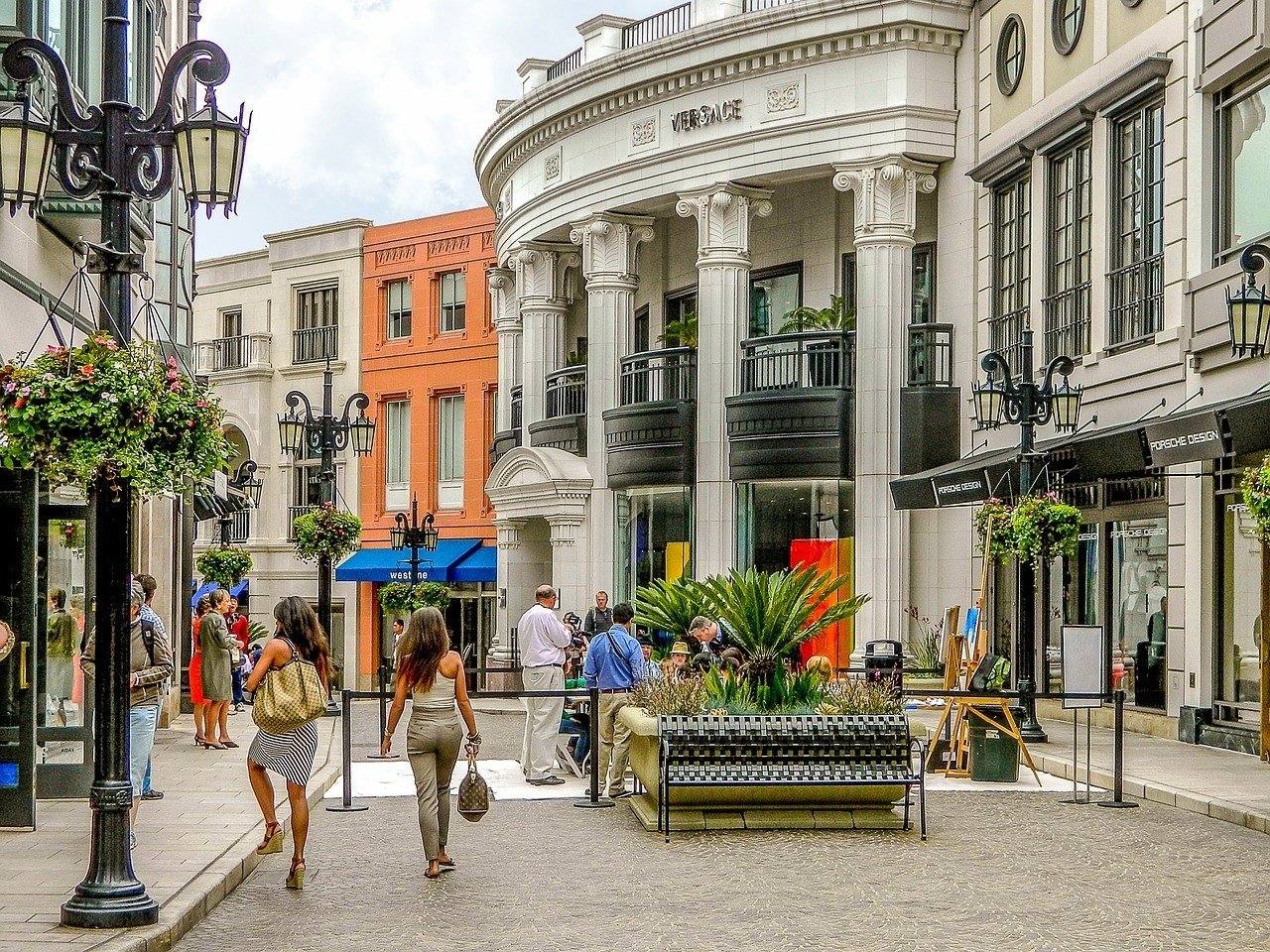 If you're planning a trip to LA, you're going to want to stay in a location that will make your Los Angeles itinerary as accessible as possible. This sprawling city is full of culturally rich neighborhoods, and there are plenty of great areas to stay in!
If you want to be close to all the action, Hollywood is the place to stay. The symbol of entertainment, this area houses many of the city's iconic landmarks. From the Hollywood walk-of-fame to the Dolby Theatre, this is the postcard city of LA!
There are also plenty of retro-cool bars, shopping venues, and vibrant night-clubs. This larger-than-life district is perfect for first-time travelers, especially. Here, you'll find plenty of vacation rentals to suit all budgets!
Venice Beach is another great area of the city to stay in. Buzzing with bohemian spirit, this beach town has everything from funky shops to stylish boutiques. If you're looking for cool and unique things to do in LA, Venice offers a vibrant mix of activities and attractions.
Spend a day exploring Venice's iconic beach and boardwalk. Marvel at colorful murals and interesting street performers, or hit up one of many outdoor farmer's markets. If you're spending a weekend in Los Angeles make sure to check out the drum circle at the end of the Venice Beach Boardwalk by Brooks Avenue.
You could easily spend a week or more in LA, which is why I always recommend looking at vacation rentals such as VRBO in LA, because they come with all the facilities you would need to make your accommodation a home away from home.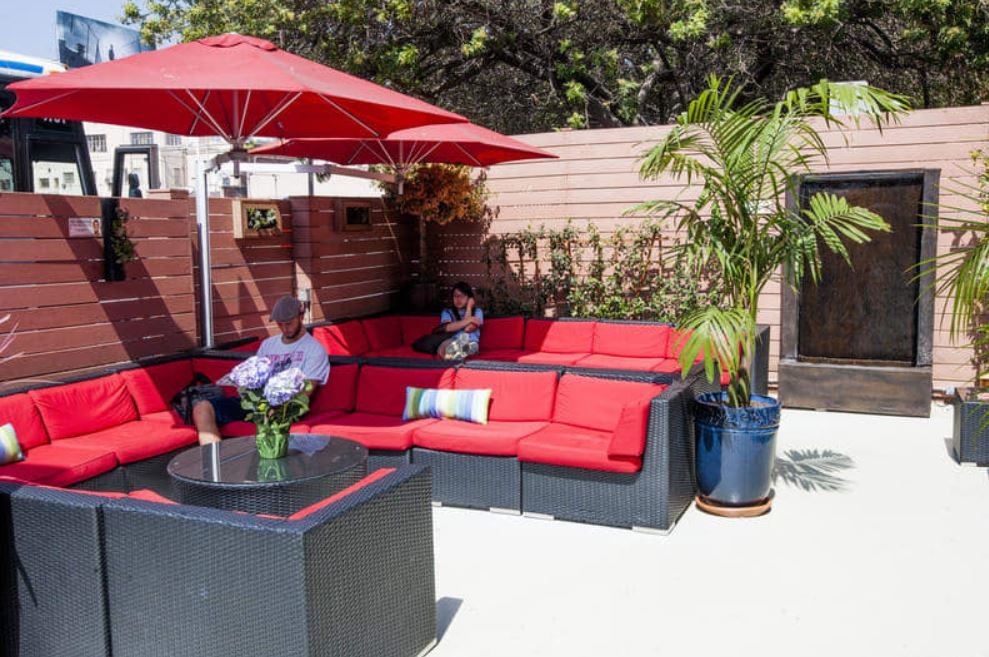 USA Hostels Hollywood has all the components to make your stay in LA as memorable as possible! Enjoy a real hostelling experience and community lifestyle when you stay here.
From the friendly staff to the regularly scheduled hostel events, you'll feel right at home! Ideally located between Hollywood Boulevard and Sunset Strip, it's close to all the main attractions.
If you prefer hostels, explore even more LA hostel options here.
If location is your top priority, then this Airbnb is a winner. Adjacent to Griffith Park where you can hike to see the Hollywood Sign and Thai Town, where you can taste various authentic Thai cuisine. This studio apartment is conveniently located near the 101 highway, just a 10-minute drive to Sunset Blvd, Hollywood, Walk of Fame and a few blocks from Franklin Village.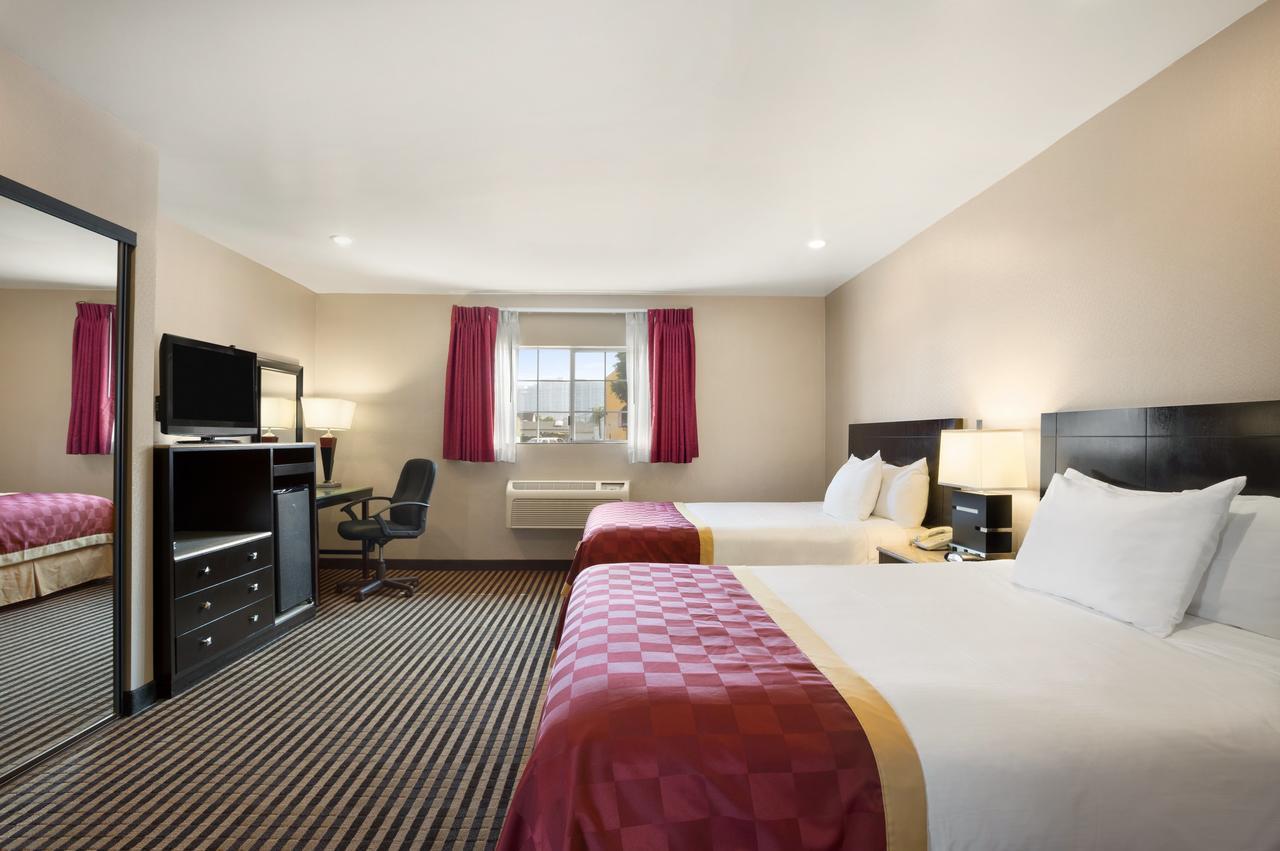 Located in Venice Beach, just a five-minute drive to the beach and the Boardwalk, this hotel is perfect for travelers wanting to escape the hustle and bustle of the city center.
All rooms feature a coffee/tea maker, cable TV, and free toiletries. Guests will also enjoy free WIFI, parking, and a continental breakfast served daily! It's great value for money!
If you need some more inspiration for places to stay, check out these awesome motels in Los Angeles.
Los Angeles Itinerary
No matter how many days you're spending in Los Angeles, you're going to need to figure out how to get around! Luckily, this city has a few transportation options to choose from, and they're all relatively easy and convenient.
The easiest way to get around LA is by car. Fortunately, car rentals in the city are well-priced. Major car rental companies can be found at the airports and can easily be reserved ahead of time.
The Los Angeles Metro is affordable, relatively easy to use, and services most of Los Angeles. It consists of Metro Buses, DASH Buses, and Metro Rail Trains. Use the metro trip planner to help you plan your route around the city.
Uber and Lyft are popular ride-sharing services and offer travelers an easy and convenient form of transportation. Simply plug-in where you want to go and a driver will pick you up right at your door-step. This app will make getting to every point on your Los Angeles itinerary as convenient as possible! Just don't forget to tip your driver.
If you want to head offshore and stay in Catalina Island, there are great ferry connections from Long Beach and San Pedro.
Walking in Los Angeles is also a great option in certain areas. There are lots of walkable shopping and beach areas in Hollywood, Downtown LA, Venice Beach, Santa Monica.
Day 1 Itinerary in Los Angeles
Hollywood Walk of Fame | TCL Chinese Theatre | Griffith Park | Griffith Observatory | The Getty Museum | Sunset Boulevard
Spend your first day in Los Angeles checking out the city's most iconic sights and cultural attractions!
Day 1 / Stop 1 – Hollywood Walk of Fame
Why it's awesome: This is one of the most famous sidewalks in the world! Walk along the sidewalk and see if you can spot your favorite celebrity.
Cost: Free!
Food recommendations: Check out Hollywood Burger for a quick bite to eat. This gastropub mainly serves gourmet burgers, sandwiches, milkshakes, and beer. Fast service, affordable prices, and large portions. Vegetarian options are available too!
This iconic Los Angeles attraction is a must-see when visiting the city. Walk along the sidewalk stars and check out the names of Hollywood's elite, past and present. You'll see everyone from Elvis to The Beatles. Great for a one-of-a-kind LA photo opportunity!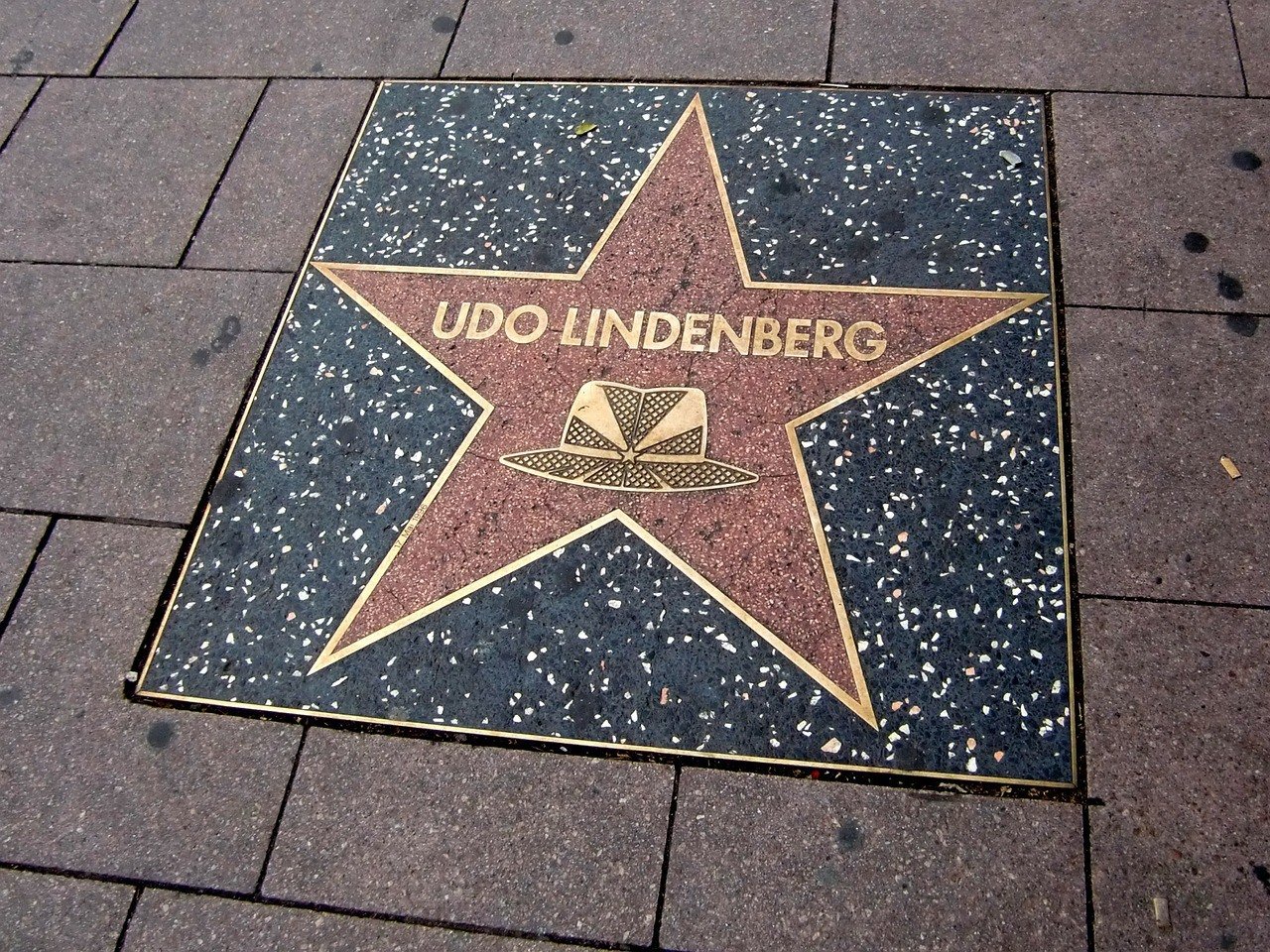 There are more than 2,600 stars embedded in the sidewalks. The stars are spread throughout fifteen blocks on Hollywood Boulevard and three blocks on Vine Street in Hollywood. This free attraction has been around since the 1960s. Spend as much time as you'd like exploring the stars and taking pictures!
The long strip of stars is complemented by malls, cafes, restaurants, and an endless number of souvenir shops. It's also bustling with street vendors and performers.
You'll find plenty of tour companies on this street covering everything Hollywood related. Cruise Hollywood in comfort on a guided tour, see where celebrities live, and find out more Hollywood history and scandal. The Hollywood Walk of Fame is the perfect place to start your Los Angeles itinerary!
Day 1 / Stop 2 – TCL Chinese Theatre
Why it's awesome: Iconic and historic movie-theatre located on the Hollywood Walk of Fame.
Cost: $25.00 USD
Food recommendations: Pokinometry offers fresh and healthy Japanese and Asian inspired meals. They serve build-your-own style poke bowls. Customize your poke-bowl with your favorite veggies, rice, and seafood! This casual eatery delivers the highest quality of ingredients possible and is perfect for a quick and healthy meal!
The TCL Chinese Theatre is a historic Los Angeles attraction. This impressive movie-palace theatre is styled in Chinese design, gorgeous from the inside out. It opened in 1927 and is steeped in Hollywood history. Today, you can watch a show or take a tour of the theatre.
The theatre has hosted countless premieres, including the 1977 original Star Wars film premiere! It has also hosted the Academy Awards from 1944 – 1946.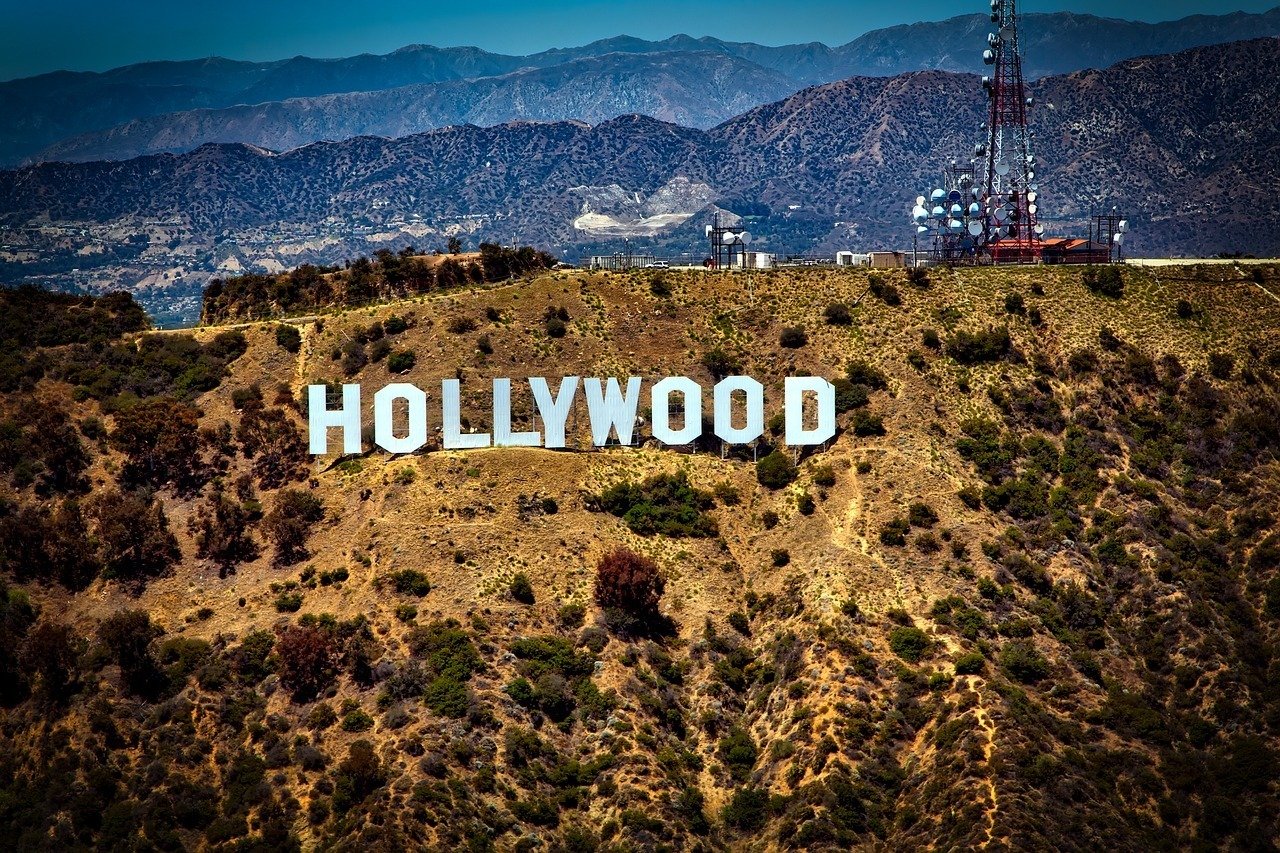 Learn the theatre's fascinating history on a guided tour. Hear fun facts about all things Hollywood, including celebrity stories. See the nearly 200 handprints, footprints, and autographs of famous movie stars. The most popular handprint being that of Marilyn Monroe!
This old theatre has converted to modern times. Today, it possesses the world's largest IMAX auditorium as well as state-of-the-art IMAX laser projection. Watch modern movies while enjoying the sharpest, brightest, and most vivid digital movie experience possible!
A fun experience for all ages! Experience old Hollywood by taking a trip to the TCL Chinese Theatre.
Day 1 / Stop 3 – Griffith Park
Why it's awesome: A beautiful park in Los Angeles offering a break from the busy city. There are lots of activities to choose from and fun for all ages!
Cost: It is free to enter the park, and prices vary depending on attractions selected.
Food recommendations: Pine and Crane is a trendy Taiwanese restaurant. They specialize in tapas-style Taiwanese food in a casual environment. There are lots of menu options including alcohol and beer.
Perfect for nature lovers and outdoor enthusiasts, Griffith Park is a large municipal park located in Los Angeles. There's so much to see and do in this spacious outdoor area.
Watch a show in the open-air at the Greek Theatre. This outdoor venue features a number of live musical performances, comedy shows, and plays throughout the year.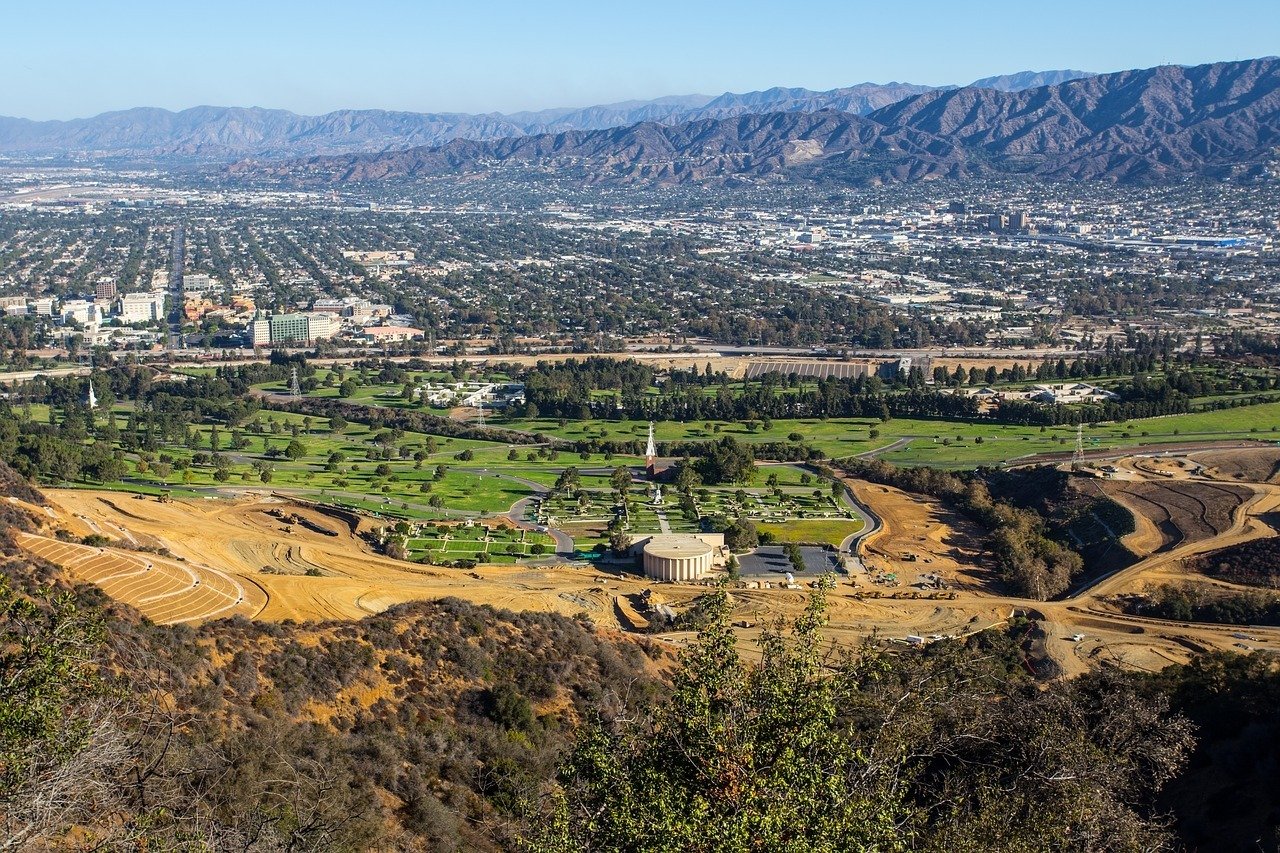 Visit the LA Zoo and Botanical Gardens. Perfect for families traveling with children, check out the native plant species and exotic wildlife, including elephants, tigers, and hippopotamus!
Griffith Park also offers fifty-three miles worth of hiking trails! One of the most popular hikes starts at the Griffith Observatory (our next stop) and summits Mount Hollywood. Take this hike for spectacular views of the LA basin and the Hollywood sign!
Alternatively you can just relax and have a picnic. There are loads of grassy areas in this park, perfect for enjoying the peaceful ambiance of nature. Grab a blanket and enjoy a quiet reprieve from the busy city.
Day 1 / Stop 4 – Griffith Observatory
Why it's awesome: Great for photo opportunities and scenery, you'll see wonderful views of the Hollywood Sign, Downtown Los Angeles, and the Pacific ocean!
Cost: Free!
Food recommendations: The Trail's Cafe is nestled inside Griffith Park. The location offers scenic views and a relaxed vibe. They have a simple menu mainly featuring sandwiches, pastries, and coffee. Vegetarian and vegan options are also available.
This facility sits on the south-facing slope of Mount Hollywood in Los Angeles' Griffith Park. It provides some of the best views you can find in LA. The Griffith Observatory is a fun place to go and learn about the planets and the solar system; it's California's gateway to the cosmos!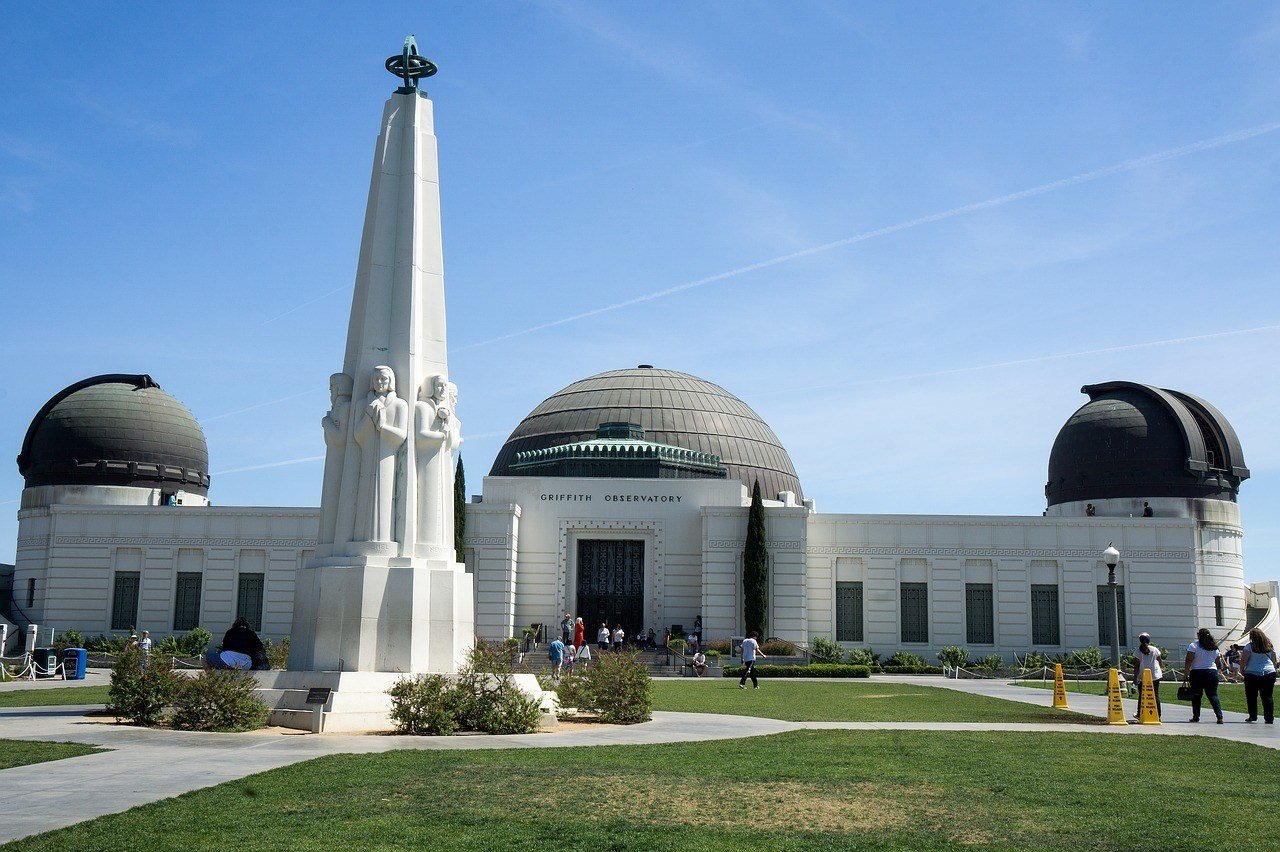 This popular tourist attraction has an extensive array of space and science-related displays. Look through telescopes, explore the exhibits, and enjoy panoramic views of LA!
You can check out a Planetarium show in their state-of-the-art dome theater. Take a cosmic journey of exploration and discovery! Tickets to watch a show are $7.00 USD for adults and $3.00 USD for children. They can be purchased at the main box office inside the Observatory.
Day 1 / Stop 5 – The Getty Museum
Why it's awesome: A gem in the heart of Los Angeles. The Getty is one of the premier art museums in the world with a vast collection of precious artifacts curated from around the globe!
Cost: Free!
Food recommendations: Restaurant at The Getty Center offers American style dishes in an elegant dining space adjoining the museum. At this restaurant, you'll receive top-level service, artfully presented meals, and fabulous views! Their menu does lean toward the pricey side, but the portions are plentiful and the food comes highly rated!
A cultural highlight of LA, the Getty Museum houses a fabulous collection of paintings, photographs, sculptures, and much more! The permanent exhibits at this museum include European and American art from medieval times to present.
See Van Gogh's Irises, and Rembrandt's An Old Man in Military Costume. There are rotating special exhibitions on display throughout the museum. The architecture of the building is impressive and the museum's layout is very well curated. A must-see when touring Los Angeles.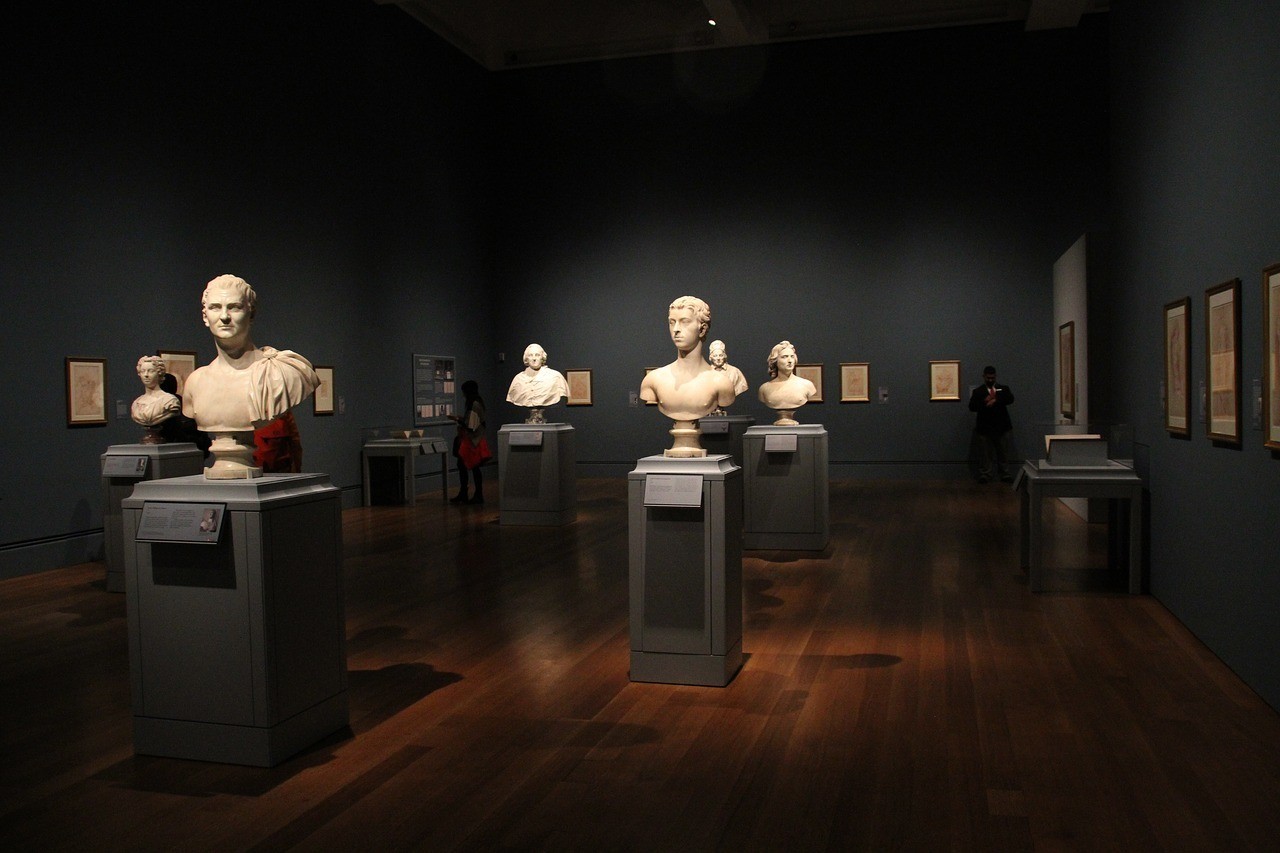 Self-guided audio tours are available for free, just submit a form of ID at the front desk in exchange for your device. Walk around the museum at your leisure and enjoy the artwork, sculptures, and artifacts.
This museum also has a large picturesque garden, which is a work of art in itself. Symmetric and well-manicured lawns and flowerbeds form patterns and designs that compliment the masterpieces found inside the museum.
Step outside and you'll be greeted with relaxing scenery and beautiful panoramic views of Los Angeles.
Day 1 / Stop 6 – Sunset Boulevard
Why it's awesome: This iconic street is full of great places to eat, shop, listen to live music, and people-watch.
Cost: Free!
Food recommendations: For old Hollywood glamour make sure to check out Chateau Marmont. Movie-stars are known to frequent this intimate restaurant. This is the place to go for fine dining and top-notch service. Just make sure to book a reservation before-hand, this place is always busy!
This twenty-two-mile-long road stretches from Hollywood to Malibu, while winding past Beverly Hills and Bel Air. Sunset Boulevard is one of the most famous stretches of pavement in the world, and the options for entertainment along this strip are in abundance!
If you're in the mood for live music make sure to check out the Roxy Theater. The iconic venue is small and intimate. It has amazing acoustics and has hosted several legends including Frank Zappa and Bob Marley.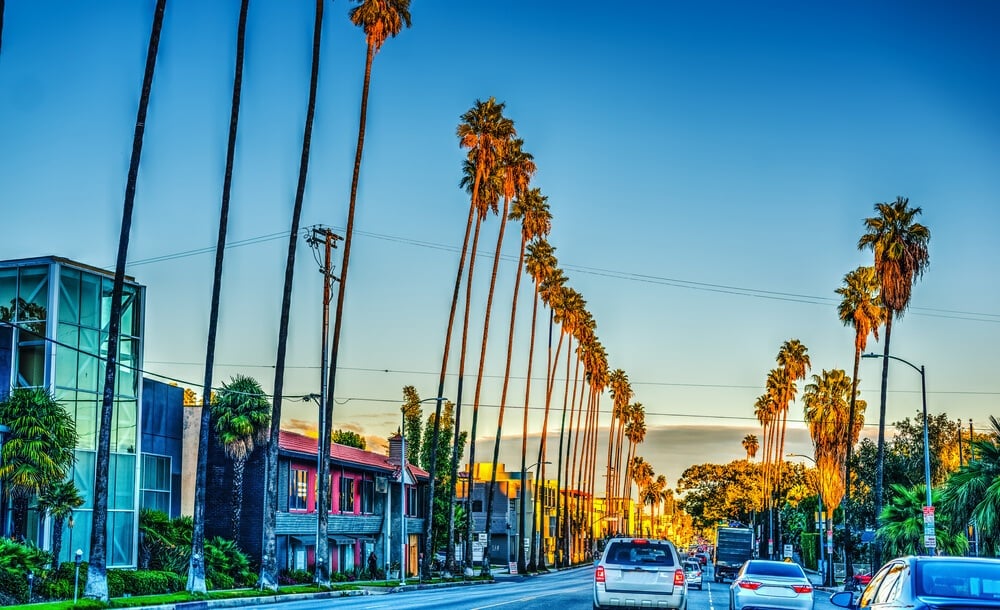 Today, you can catch a performance from some of the top indie rock bands! This is the perfect place to go for some instrumental delight and a memorable night.
Or swap a concert for some comedy and check out a show at The Comedy Store. Famous alumni include Jerry Seinfeld, Eddie Murphy, and Dave Chappelle! See up-and-coming comedians at this historic comedy club, open every day.
For shopping make sure to check out the area of Sunset Boulevard called the Sunset Strip. You'll find options to suit all budgets and styles.
Small Pack Problems? 😉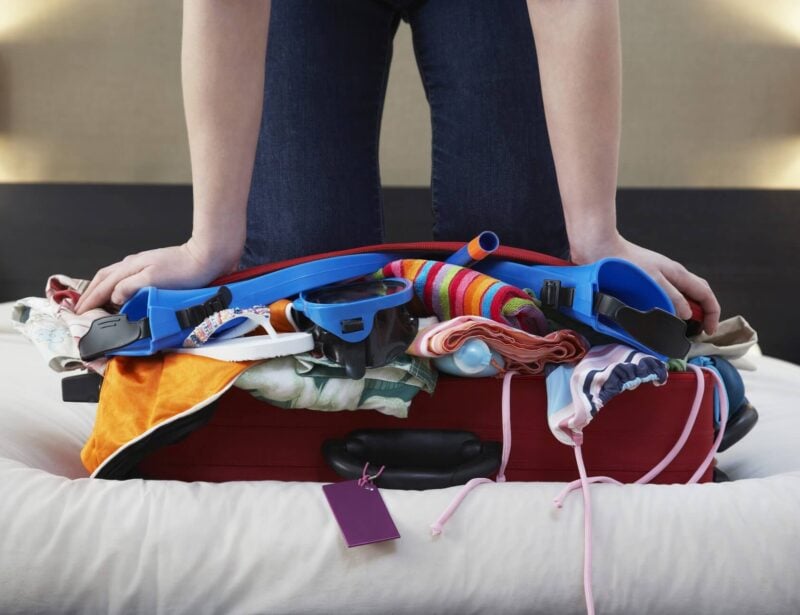 Wanna know how to pack like a pro? Well for a start you need the right gear….
These are packing cubes for the globetrotters and compression sacks for the real adventurers – these babies are a traveller's best kept secret. They organise yo' packing and minimise volume too so you can pack MORE.
Or, y'know… you can stick to just chucking it all in your backpack…
Get Yours Here
Read Our Review
Day 2 Itinerary in Los Angeles
Warner Brothers Studio Tour | Los Angeles County Museum of Art | The Groove and Original Farmers Market | Venice Beach Boardwalk | Santa Monica Pier
Spend day two of your Los Angeles itinerary checking out a few more iconic Hollywood attractions before making your way to the coast!
Day 2 / Stop 1 – Warner Brothers Studio Tour Hollywood
Why it's awesome: Get a behind-the-scenes look into how your favorite movies and TV shows are made, a unique Hollywood experience.
Cost: $69.00 USD to $79.00 USD
Food recommendations: Head to Don Cuco for fresh and authentic Mexican food. This colorful and upbeat family-run restaurant is great for a casual sit-down meal. The service is friendly, the portions are large, and the margaritas are divine!
For a one-of-a-kind Hollywood experience, take a Warner Brother Studios Tour. Glimpse behind the scenes of one of the oldest and most popular film studios in the world!
Tours are guided by knowledgeable and entertaining guides. Most tours last approximately three-hours and run every half hour from 8:30 am – 3:30 pm.
If you're a fan of the sitcom Friends, you'll be able to get up close and personal with the Central Perk Set, including the Friends couch! Fans of Harry Potter will love seeing authentic props used in the movies, including the sorting hat and Dobby the House Elf.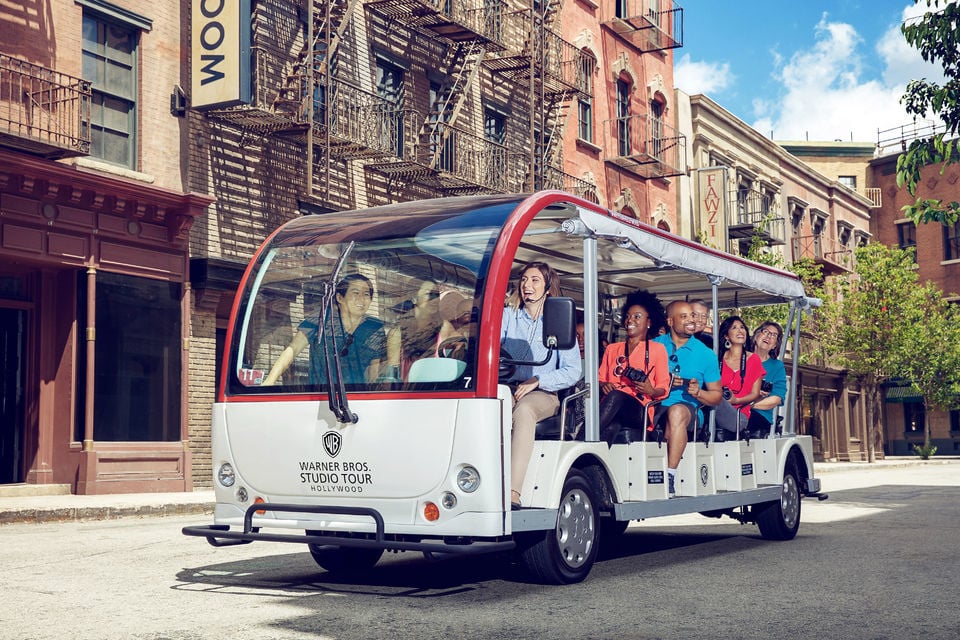 Experience the golden age of cinema by booking a Classic Tour. This tour focuses on classic-themed Film and TV, from the early days of the studio up to the 1970s.
Walk around the different sets and prop rooms as your favorite movies and TV shows are brought to life! Get the full Hollywood experience by taking a Warner Brothers Studio Tour, a great addition to your Los Angeles itinerary.
Day 2 / Stop 2 – Los Angeles County Museum of Art
Why it's awesome: This museum houses modern and ancient works of art. It is well organized and has an eclectic range of artwork.
Cost: $25.00 USD for adults, children 17 and under are free!
Food recommendations: Ray's and Stark Bar is located on LACMA premise and offers Mediterranean fine dining and handcrafted drinks. They have happy hour specials, outdoor seating, and are kid-friendly.
The Los Angeles County Museum of Art is the largest art museum in the western United States! There are lots of different exhibits to check out, including several interactive exhibits.
This museum houses more than 150,000 works of art spanning the history of ancient times to present. There are permanent installations as well as temporary exhibits, so you can see something new each time you visit.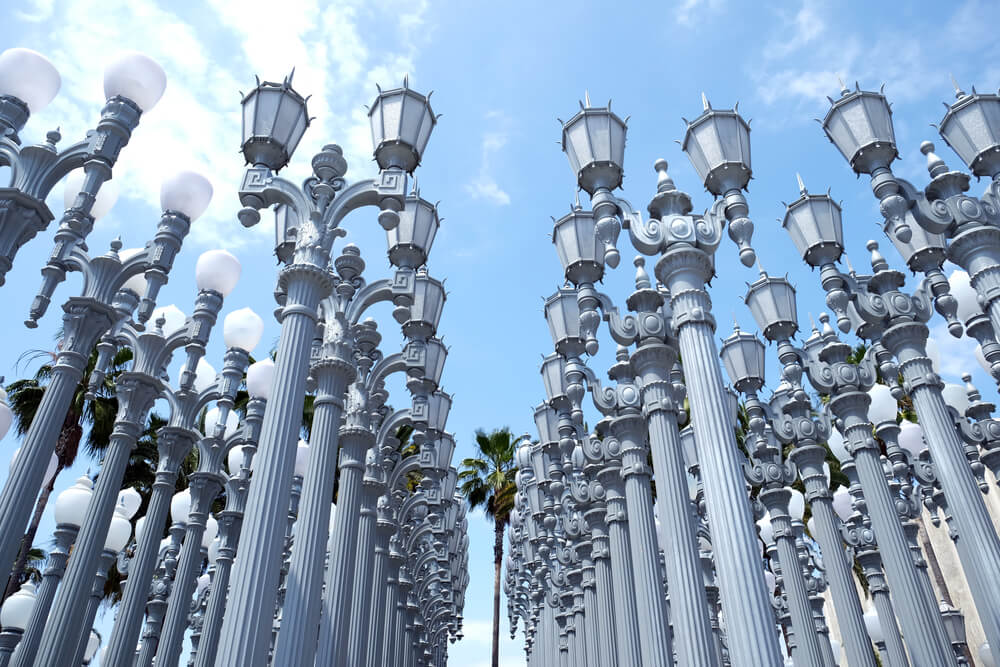 See famous paintings from Pablo Picasso and Diego Rivera. The museum itself has five different buildings. You could easily spend half a day admiring each piece and reading the information shown next to each piece.
Before you enter the museum you'll see the Urban Light exhibit at the entrance. This is arguably the most popular exhibit on display. The large-scale assemblage consists of restored street lamps from the 1920s and 1930s. Many of these street lamps were once used to light the streets of Southern California. Great for a unique photo-op!
Day 2 / Stop 3 – The Groove and Original Farmers Market
Why it's awesome: Large retail complex with endless options for shopping, food, and entertainment.
Cost: Free!
Food recommendations: Be sure to stop at See's Candy and Sprinkles Cupcakes. Both of these sweet shops were founded in Los Angeles and have gone on to franchise across the United States.
This large outdoor mall and farmers-market has endless options for entertainment. It features high-end and budget shops as well as fine and casual dining options. Its modern and artistic architecture ties in perfectly with its pedestrian-friendly atmosphere.
You'll find all major clothing outlets here, from H&M to Nordstrom. There are ever-changing pop-up shops offering even more shopping options. This is your one-stop destination for clothing, jewelry, souvenirs, and beauty products!
The Grove features a large fourteen-screen movie theater. Enjoy a comfortable movie experience with wall-to-wall oversize screens and immersive surround sound. Check out the full-service bar located in the theatre lobby to enjoy a pre or post-movie cocktail, beer, or wine.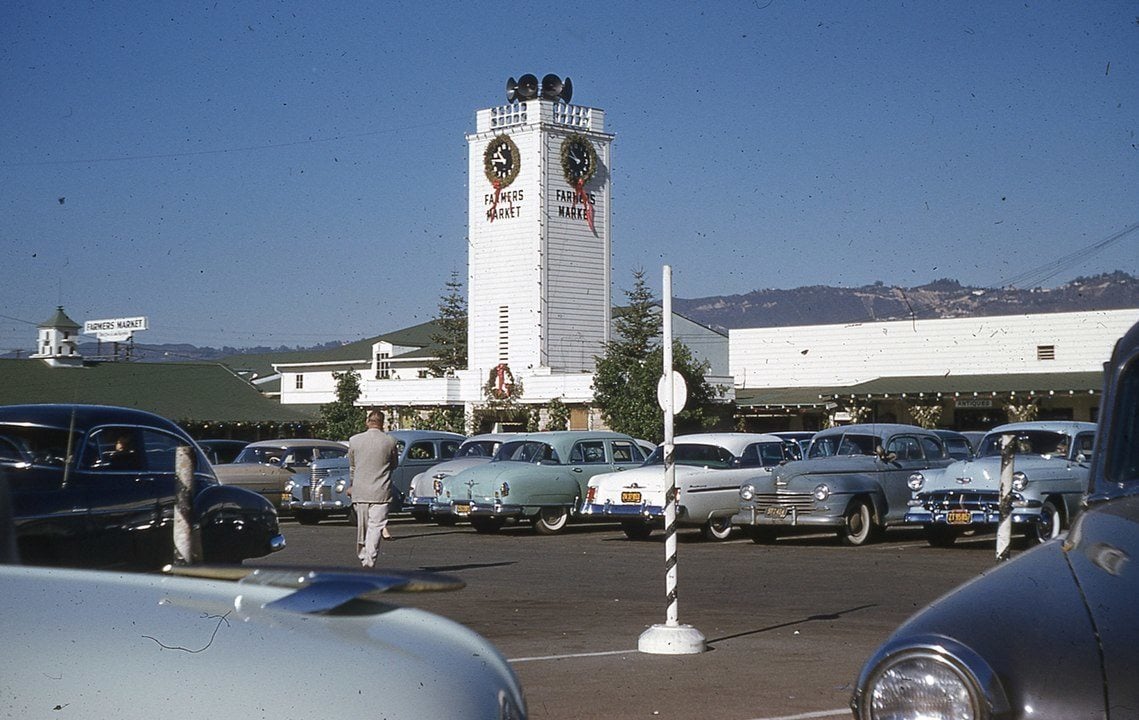 You'll find varying events at the Grove including fitness workshops and family activities. Check out their summer concert series where you can enjoy live music outside in the warm afternoon air.
If you're hungry, you'll find a wide range of options to choose from. There's everything from chocolate shops to cafes to sit-down eateries. Your dining options will be as diverse as your cravings!
The Farmers Market is located directly next to the Grove. This area has food stalls, sit-down eateries, prepared food vendors, and fresh local produce. You'll find everything from seafood, to wine, to sweets! It has a lively atmosphere and options for everyone.
First opened in July 1934, it is a permanent installation and is open every day of the week. Featuring more than 100 vendors, this is a historic Los Angeles landmark and a big tourist attraction!
This massive complex feels like a city within a city! It's fun for all ages and has options to keep everyone entertained.
Day 2 / Stop 4 – The Venice Beach Boardwalk
Why it's awesome: This lively boardwalk is filled with performers, vendors, and storefronts. It has an upbeat vibe with lots of activities to keep you entertained.
Cost: Free!
Food recommendations: Venice Ale House is the place to go for great views and great food. They specialize in organic American fare and craft beers. There are options for everyone, from meat-eaters to vegans! The outdoor seating makes it the perfect place to soak up the Venice ambiance.
There's never a dull moment at this iconic Los Angeles landmark. The Venice Beach Boardwalk is quintessential California.
The beach offers a 1-mile stretch that runs parallel to the ocean. Peruse this path for the full Venice Beach Boardwalk experience. Walk or rent a bike and cruise down the coastline. Electric bikes and scooters are available too!
Make sure to check out Muscle Beach Gym while you're there. People of all skill levels frequent this iconic ocean-side gym. Back in the day, Arnold Schwarzenegger himself used to pump iron here. People-watch or partake in a gym-sesh. A day-pass to workout is $10.00 USD.
If you want to pick up a unique California keepsake the Venice Beach Boardwalk is filled with anything and everything you could imagine. From clothing to jewelry to recycled trash turned into art, you'll find it all here.
Watch the most eclectic range of street performers you could image. From singing and breakdancing to performers eating fire and juggling knives, this is an awe-inspiring kind of place.
Make sure to bring an appetite when you visit. From roof-top bars to sidewalk cafes to ice cream stands, you'll have plenty of options to choose from.
Insider Tip: You can walk from Venice Beach to the Santa Monica Pier and vice versa. Just follow the two and a half mile Ocean Front Walk and you'll be there in roughly fifty minutes!
Day 2 / Stop 5 – The Santa Monica Pier
Why it's awesome: Located right on the beach, this lively Pier has everything from amusement rides to an aquarium. Soak up the sun and stunning views at one of the most popular Los Angeles landmarks!
Cost: Free!
Food recommendations: Head to Big Dean's Ocean Front Cafe for a casual beach-side dining experience. This sports bar has a long history of providing seafood pub-grub and cold beer. The prices are reasonable and there's plenty of outdoor patio seating!
The historic Santa Monica Pier is entertaining in so many ways. From the amazing views of the ocean to the Pacific Park amusement park, to the street entertainers, it's a non-stop show!
The Pier itself is free to walk across and you'll find stunning panoramic views of the Pacific Ocean and sandy coastline. Take a towel and lay out on the beach, or have a dip in the cool Pacific water. A little beach time is, after all, a must for any Los Angeles itinerary.
Pacific Park is an amusement park located on the Santa Monica Pier and looks directly out to the Pacific Ocean. The park rides are pay-as-you-go, so you can ride as many, or as few as you'd like. Check out the iconic Ferris wheel for stunning views of Santa Monica in every direction. This oceanfront amusement park is vibrant and full of life!
The Santa Monica Pier Aquarium is located directly under the Pier. This public aquarium operates nonprofit and charges $5.00 USD for admission, kids 12 and under are free!
There are countless restaurants and food stands in and around the Pier. Dine at a restaurant on the beach or grab some fair-food and people-watch. At any time of day you'll find the air buzzing with live music and lively crowds!
Head to the Santa Monica Pier for some fun in the sun, or watch as the sun sets and the amusement park rides light up the night! This stop is a must if you're planning a trip or are backpacking through Los Angeles. The views are beautiful any time of day and the open-air activities are fun for all ages!
IN A RUSH? THIS IS OUR FAVORITE HOSTEL IN LOS ANGELES!
Los Angeles Itinerary: Day 3 and Beyond
Disneyland Park | Universal Studios Hollywood | Hollywood Bowl | The Queen Mary | Paradise Cove Beach
If you're spending three days or more in Los Angeles, you're going to want to check out a few more of the city's main attractions! Here are a few extra things we think are great additions to your Los Angeles itinerary:
Disneyland Park
The original Disney Theme Park, built under the construction of Walt Disney himself.
Open long hours and every day of the year.
Firework shows Friday- Sunday night, or every night during summer.
A trip to Disneyland Park is a truly magical experience. It has something for everyone, young and old. From rides to fun-themed eateries, to parades with all your favorite characters, a trip to Disney will make for a nostalgic and spellbinding experience.
There are numerous rides to choose from that combine stimulation with visualization. Each ride tells a story and the attention to detail in every aspect of the park is impressive and enchanting.
This is one of the most popular Los Angeles points of interest and it's recommended to spend at least a whole day here to get the full experience.
Insider Tip: Download the Disneyland app to see the wait times for all the rides!
Universal Studios Hollywood
World-famous film studio and theme park.
Perfect for families, thrill-seekers, and movie-lovers.
This theme park has state-of-the-art special effects on every ride, show, and attraction!
A trip to Universal Studios is sure to make for an action-packed day full of fun and entertainment. From rides and shows to dining and shopping, this theme park has something for everyone.
Enjoy a world-famous studio tour where you'll go behind the scenes of iconic Hollywood sets. This sixty-minute narrated tram ride goes through four acres of historic studio lots. Check out the Bates Motel from Alfred Hitchcock's Psycho, see the plane crash-site from Stephen Spielberg's War of the Worlds, and look out for more from your favorite films.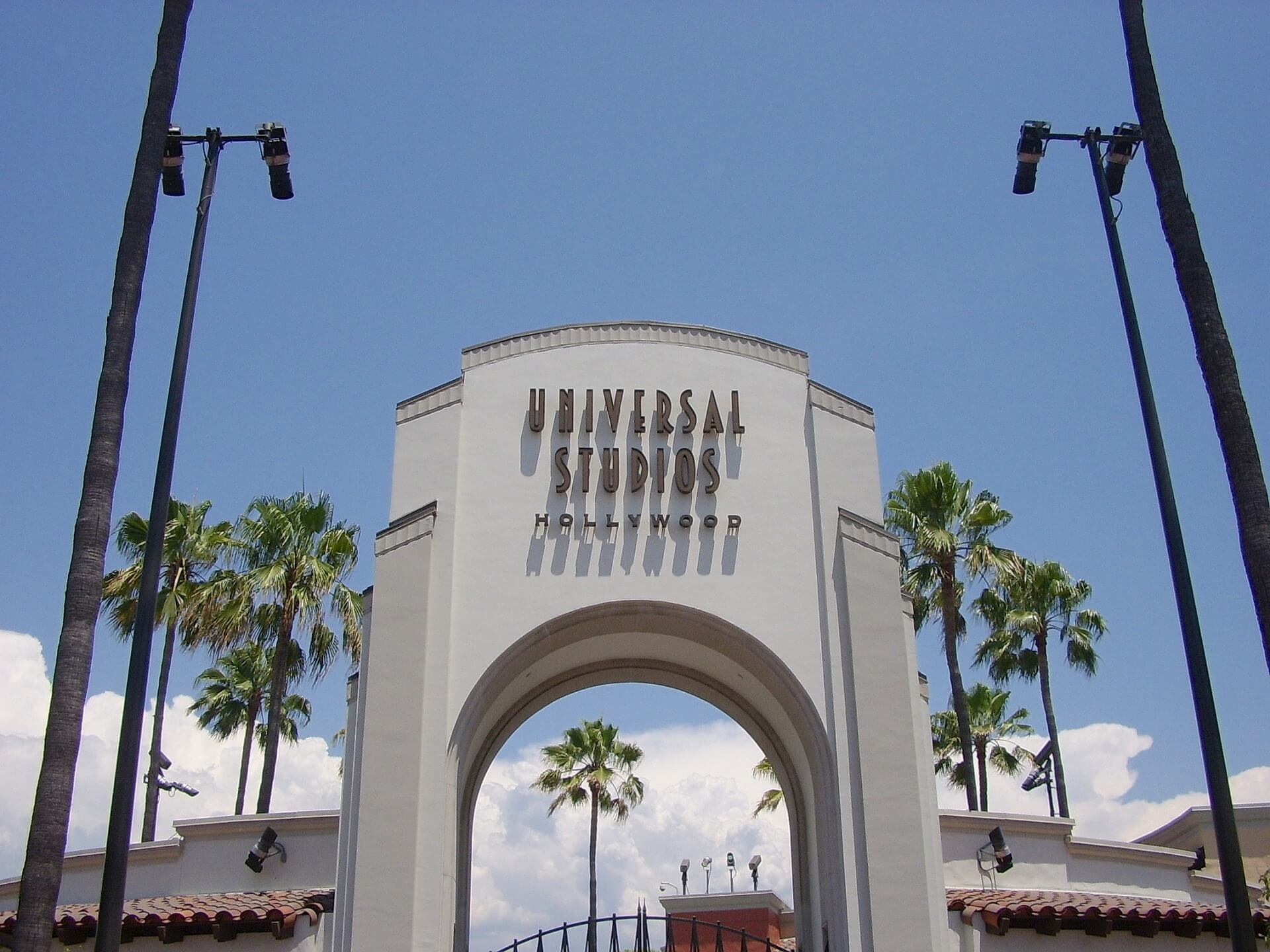 Immerse yourself in the wizarding world of Harry Potter! Visit Hogsmeade and have a butter-beer, soar over the castle grounds of Hogwarts, and visit the room of requirements!
Insider Tip: Make sure to check out Citywalk Universal, located next door to the park, right before the entrance. Here you'll find even more shopping, dining, and entertainment options!
Hollywood Bowl
Outdoor amphitheater in the Hollywood Hills.
Watch a live performance or concert!
Wine and dine as you enjoy great acoustics and lively entertainment.
The Hollywood Bowl is a great place to watch a live performance or concert. This outdoor venue has lots of seating options and wonderful views of the Hollywood Hills.
There are many food and drink stands inside the venue to choose from. Pre-order a picnic basket and wine. Hit-up a street food vendor for an easy meal to take back to your seat, 0r simply pack your own snacks to bring along.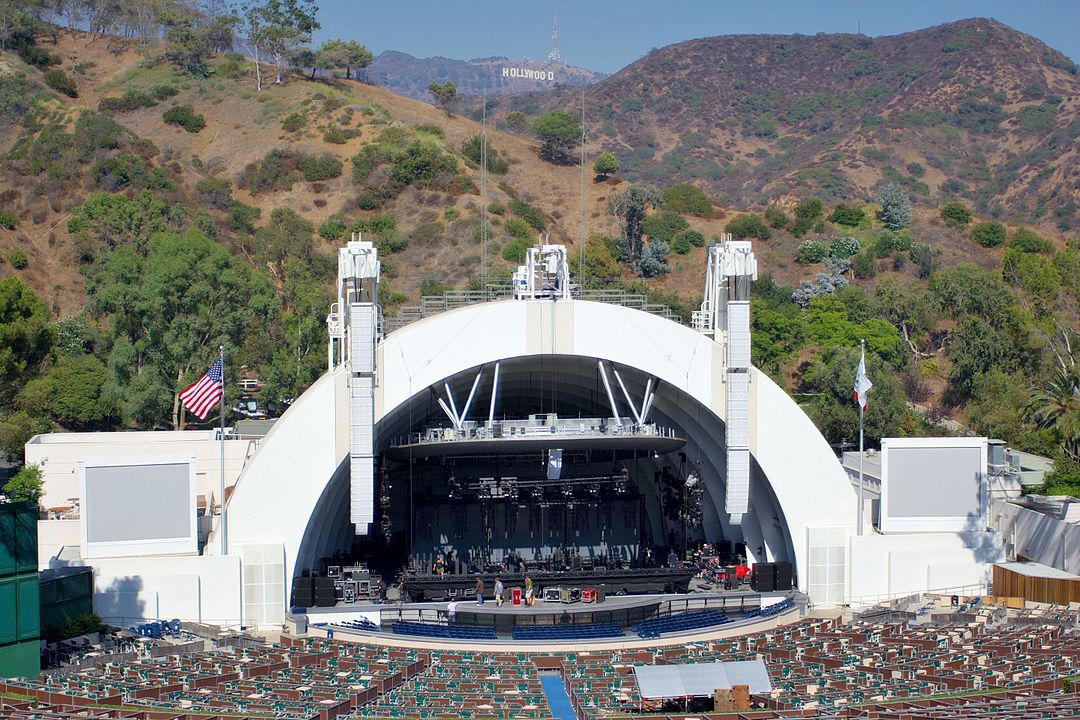 This casual venue is the perfect place to go for entertainment and a laid-back vibe, especially in summer. Spend a few hours watching a show and enjoying the wonderful LA weather!
If you don't have time to catch a show, it is free to go inside and walk around the amphitheater during certain hours of the day.
The Queen Mary
Beautiful retired British ocean liner from the 1930s.
This large vessel is now open for tourism.
Rumored to be haunted, there is a large number of recorded incidents of paranormal activity in the ship's logs!
The Queen Mary is an iconic vessel stationed on Long Beach, California, twenty-six miles from Downtown Los Angeles. Once an active sailing vessel, today it is permanently docked and open for tourism. The beauty and grandeur of the ship have been well maintained. It invites guests aboard in several capacities.
You can book a room onboard this historic vessel! There are several hotel options to choose from, each offering modern amenities with original 1930s designs. Enjoy casual or fine dining at one of the ship's restaurants, or have a drink at the Observation Bar, styled in sophisticated 1930s fashion.
You can take a guided tour and hear more about this magnificent ship's history and a few ghost stories. There are several tour options to choose from that cover everything from the ship's mechanics to haunted encounters.
The Queen Mary is full of history and mystery, paranormal-enthusiasts and history-lovers will especially love this addition to their Los Angeles itinerary!
Paradise Cove Beach
Small public beach located beneath the cliffs of Malibu.
Rentable private terraces, beach beds, and loungers.
You are allowed to bring in your own alcohol, but only beer, wine, and champagne.
No trip to Los Angeles is complete without some beach time, and Paradise Cove Beach is our pick for the best beach in LA! The seclusion of this beach combined with the ability to rent out beach terraces and bring your own alcohol makes for the perfect beach day.
The beach has lifeguards on duty, clean facilities, and a private pier. Paradise Cove sits in front of a privately-owned restaurant, Paradise Cove Beach Cafe, where you can enjoy tropical drinks and American fare. The sandy coastline and pristine ocean waters make this beach perfect for your vacation in Los Angeles.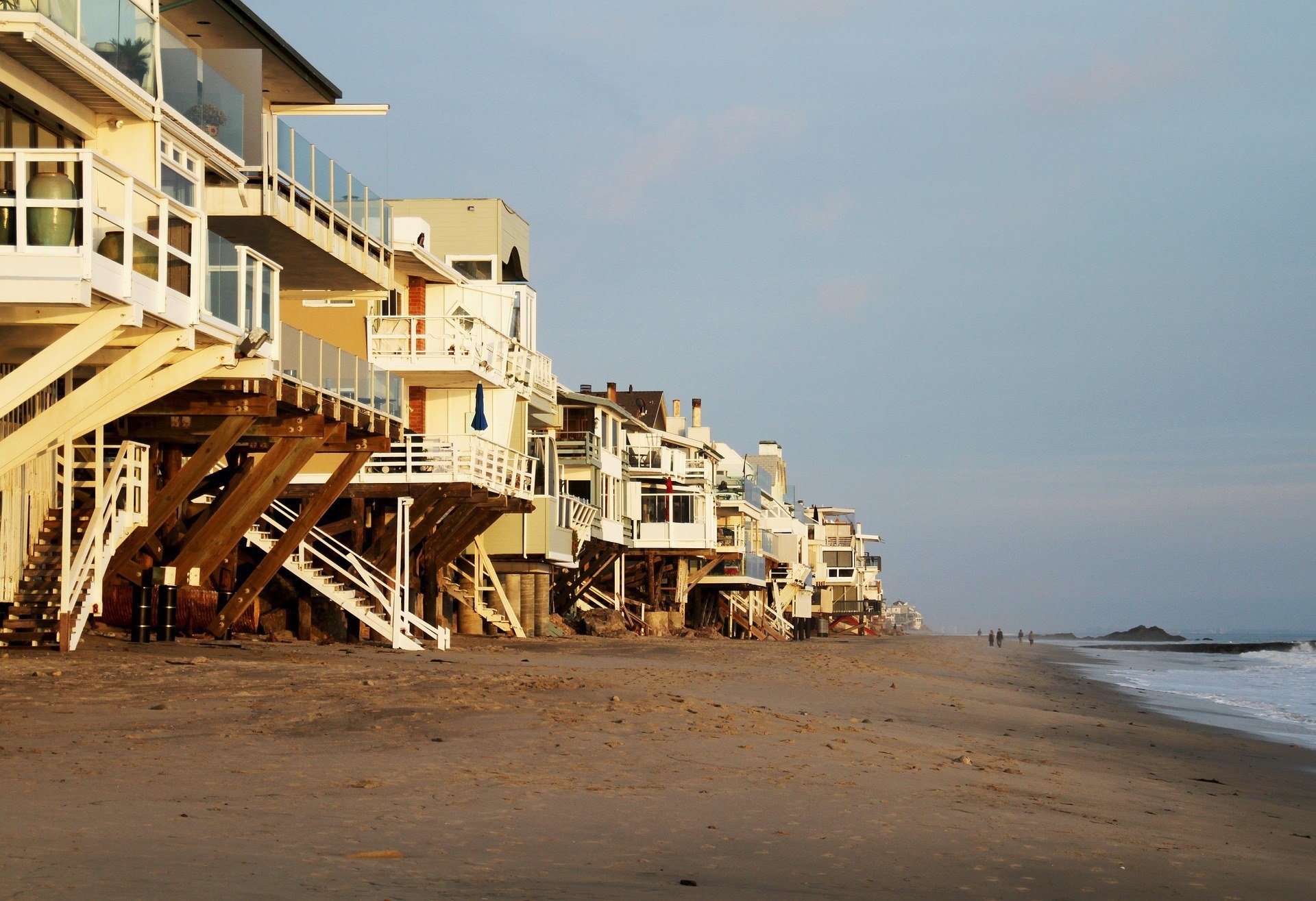 A trip to Paradise Cove can be pricey, especially if you plan to rent out beach amenities. However, if you are willing to spend a little extra to feel some vacation vibes, this is the place to do it!
Insider Tip: The beach is public, but you have to pay for parking. Parking price Monday – Friday is $35.00 USD and weekends and holidays $50.00 USD. If you eat at the Paradise Cove Beach Cafe, located next to the beach, most of your parking-fee is comped.
Is This the Best Daypack EVER???
Staying Safe in Los Angeles
Whether you're exploring Los Angeles in three days or more, safety is an important thing to keep in mind. Generally speaking, most of Los Angeles is considered safe, especially tourist areas and places on the western and northern sides of the city.
The areas of LA that are not considered safe are Skid Row, South Central, and Compton. Not to worry, no places mentioned in your LA itinerary are located in these areas.
Like any big city, crime does occur. Watch out for pickpockets, who are skillfully experienced in taking things undetected. Keep your valuables hidden and try to travel with bags and purses that you can securely close.
If you are traveling solo, make sure to keep to the tourist areas. Try to blend in as much as possible, especially if you're going out at night. Don't wear anything that looks expensive (jewelry, cameras, handbags) and again, keep your valuables hidden.
If you are traveling with a car in Los Angeles, never leave valuables in plain sight in your vehicle. Keep them locked in your trunk, or even better, in your accommodation. Car break-ins are known to happen, especially if things are left in view.
Follow these simple guidelines and you should have nothing to worry about. Keep your wits about you and enjoy your time in LA!
Don't Forget Your Travel Insurance for Los Angeles
ALWAYS sort out your backpacker insurance before your trip. There's plenty to choose from in that department, but a good place to start is Safety Wing.
They offer month-to-month payments, no lock-in contracts, and require absolutely no itineraries: that's the exact kind of insurance long-term travellers and digital nomads need.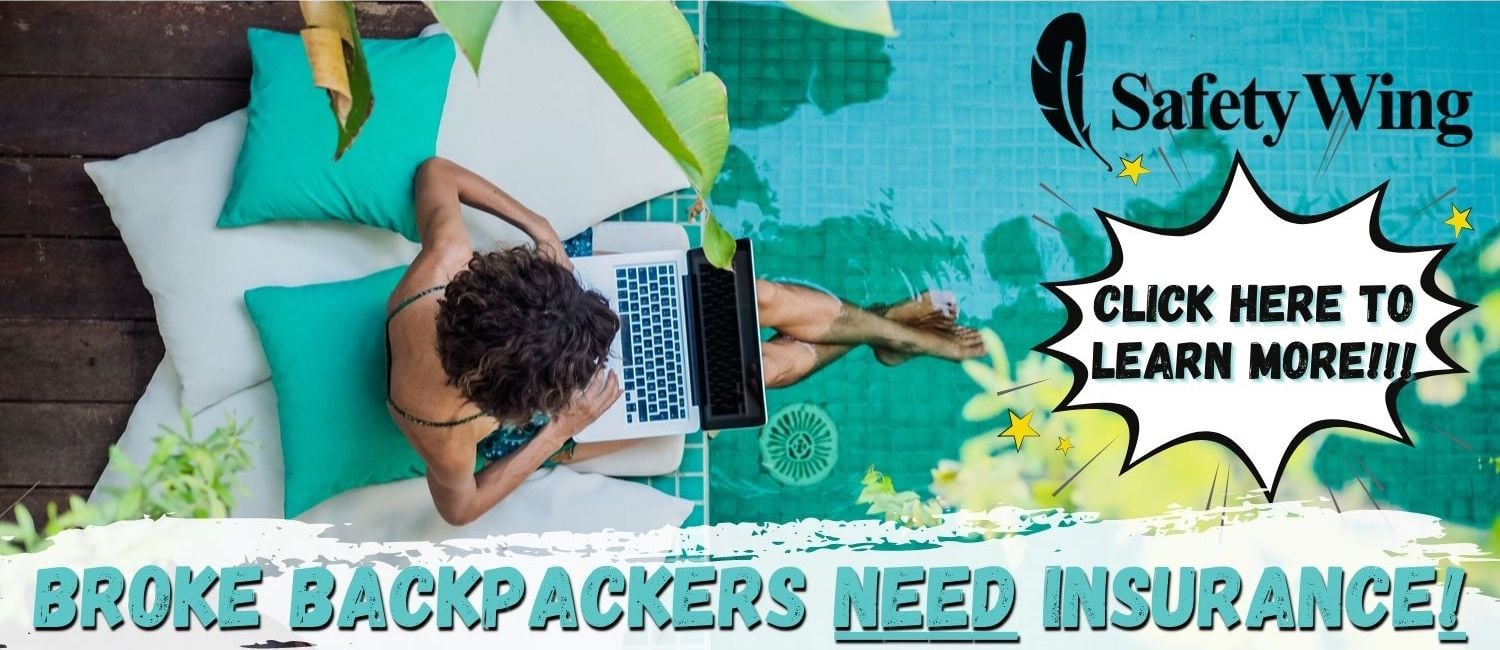 SafetyWing is cheap, easy, and admin-free: just sign up lickety-split so you can get back to it!
Click the button below to learn more about SafetyWing's setup or read our insider review for the full tasty scoop.
Day Trips From Los Angeles
Day trips from Los Angeles are a great way to pack even more action into your vacation. These trips are a great addition to your Los Angeles itinerary, and there are lots of options to choose from!
Palm Springs Day Tour and Outlet Shopping from Los Angeles
On this full-day tour, you'll visit the desert oasis of Palm Springs! Ride the Palm Springs Aerial Tramway 5,000 feet up the cliffs of Chino Canyon. At the top, you'll be greeted with spectacular views of the Palm Springs Valley.
Visit the Living Desert Zoo where you'll learn all about the desert ecosystem! Enjoy lunch in El Paseo, where you'll have a break to eat, shop, and relax.
Next, enjoy a bus-tour where you can see the homes of Hollywood stars! Finish up with a trip to Desert Hills Premium Outlets before being transferred back to LA.
California Coast Day Tour from LA: Santa Barbara & Solvang
On this fourteen-hour trip, you'll discover the coastal town of Santa Barbara and the Danish town of Solvang. You'll drive north as you expand your Los Angeles itinerary. Witness the stunning California coast and enjoy the spread-out scenery as you leave the city.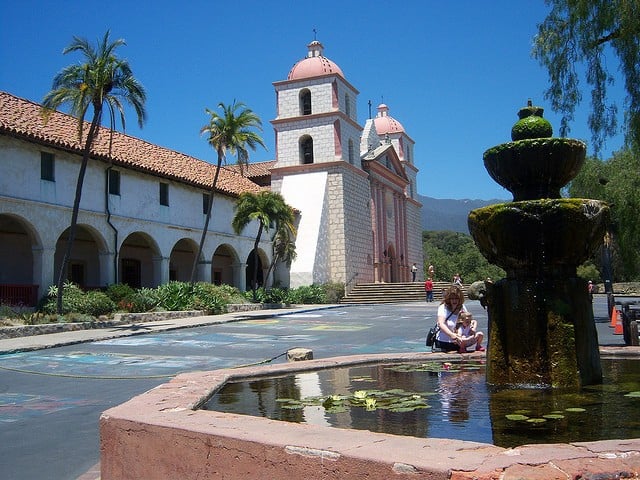 Walk along Santa Barbara's harbor and visit a Spanish Mission Station. Explore charming Solvang, filled with unique European architecture and quaint local shops and bakeries.
Lastly, you'll visit Hearst Castle, built by newspaper baron William Randolph Heart. Tour this grand and extravagant mansion, a truly magnificent and unique residence.
San Diego Zoo Tickets and Transfer from LA
On this nine-hour tour, you'll visit the world-famous San Diego Zoo! Discover some of the most exotic creatures from around the globe.
Home to over 4,000 animals, the San Diego Zoo has one of the largest collections of exotic wild animals found anywhere in the world. Check out a show, featuring various species found in the zoo. Take a leisurely guided bus tour or ride the Skysafari tram for aerial views of the animals.
This trip offers convenient round-trip transportation from Los Angeles to the Zoo's entrance.
Round-trip Transportation to SeaWorld San Diego From L.A.
On this nine-hour day trip, you'll explore the underwater world of SeaWorld San Diego! Experience a full-day of endless entertainment as you see and learn about underwater creatures.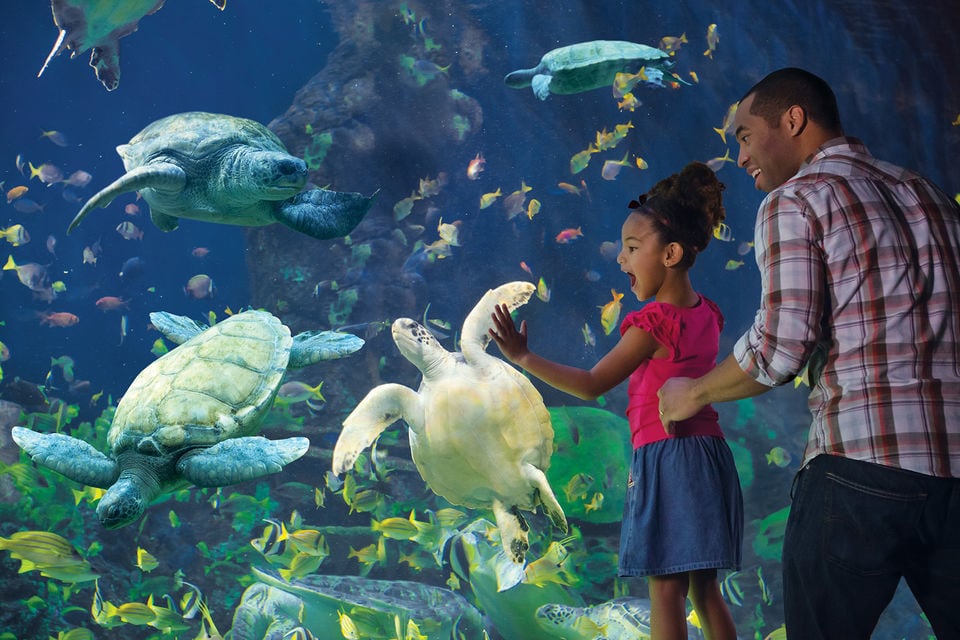 SeaWorld makes learning fun and engaging. Get close enough to touch a dolphin's fin, watch the penguins play, and stare down a fearsome shark. Watch a theatrical aquatic show where you'll be mesmerized as you watch Orcas flip through the air and perform high-energy tricks.
Enjoy round-trip transportation from Los Angeles to SeaWorld San Diego. Sit back and relax as your professional driver takes you from LA straight to SeaWorld's entrance!
Santa Barbara: Wine Country Tour with Picnic Lunch
On this seven-hour tour, you'll enjoy a relaxing wine country experience. Travel by air-conditioned bus to the Santa Ynez Valley in Santa Barbara County.
You'll visit three wineries and enjoy a private wine tasting at each. Learn about the different wineries and wine from the friendly staff. You'll enjoy a picnic lunch from a private chef at one of the wineries. Cold beverages are also included.
Before heading back, explore the small towns of either Los Olivos or Solvang. Wine-lovers especially should make sure to add this day-trip to their Los Angeles itinerary!
Travel with peace of mind. Travel WITH a security belt.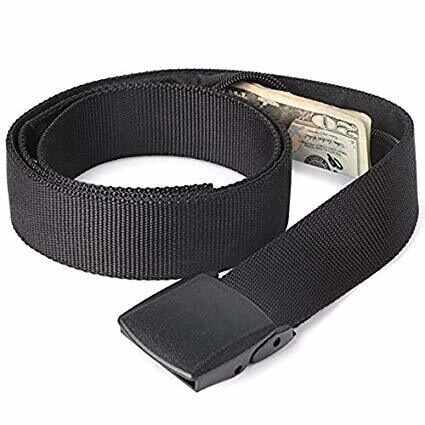 Stash your cash safely with this money belt. It will keep your valuables safely concealed, no matter where you go.
It looks exactly like a normal belt except for a SECRET interior pocket perfectly designed to hide a wad of cash, a passport photocopy or anything else you may wish to hide. Never get caught with your pants down again! (Unless you want to…)
Hide Yo' Money!
FAQ on Los Angeles Itinerary
Find out what people want to know when planning their Los Angeles itinerary.
Conclusion
Los Angeles is a popular vacation destination offering the best mix of entertainment, good weather, and iconic attractions. Pulsing with style and energy, it's a gathering place where people from around the world spend whole days shopping, dining, relaxing, and thrill-seeking.
LA is a coming-together of cultures, cuisines, and scenery. There's nothing quite like it. There are so many places to visit in Los Angeles and each one is filled with plenty of sunshine and excitement!
From world-class museums to trendy shopping malls, to quirky beaches, to Hollywood hallmarks, there's something for everyone. If you're backpacking California, make sure LA is on your itinerary!
Blessed by an endless coastline and infused with a seductive spirit, it's no wonder thousands of people travel to Los Angeles every year. Whether you're spending three days in LA, or more, this itinerary will make sure you make the most of your trip!
---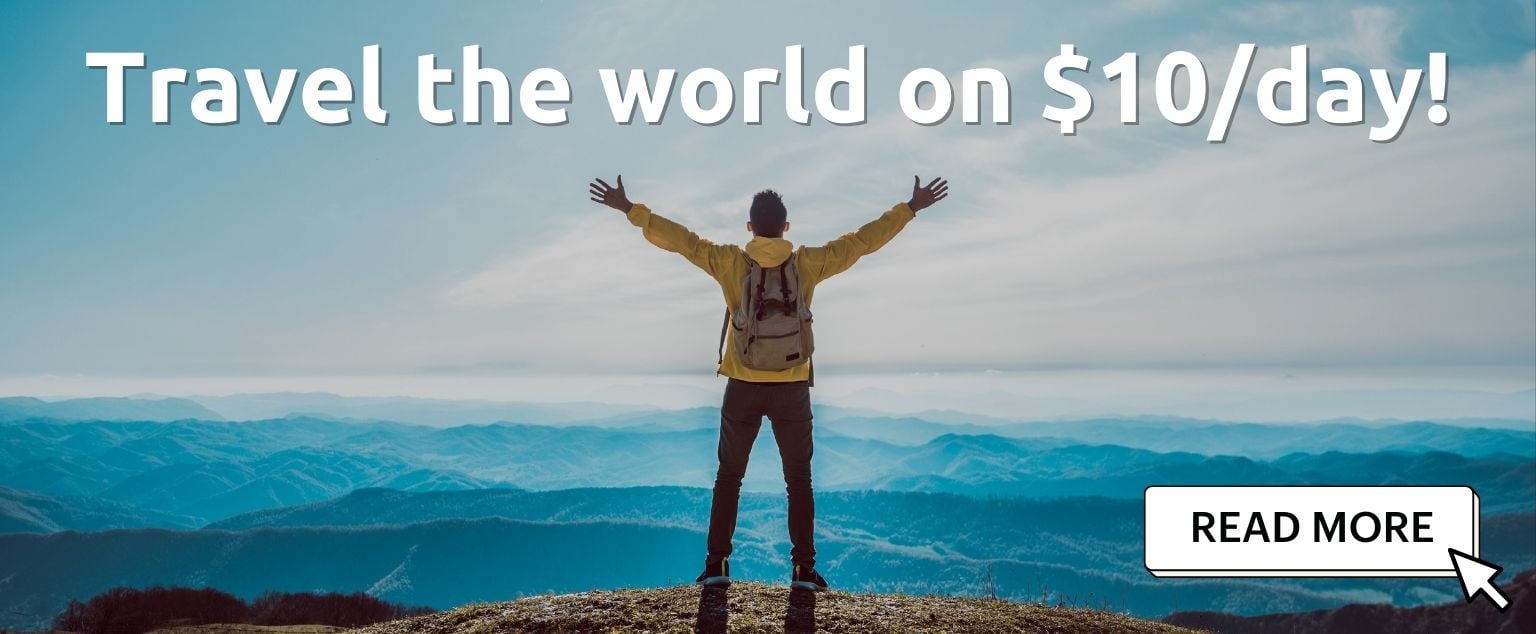 And for transparency's sake, please know that some of the links in our content are affiliate links. That means that if you book your accommodation, buy your gear, or sort your insurance through our link, we earn a small commission (at no extra cost to you). That said, we only link to the gear we trust and never recommend services we don't believe are up to scratch. Again, thank you!