San Francisco is one of the coolest cities on the planet! Amazing food, gorgeous scenery and architecture, and the presence of one of the most important business environments in the world.
San Francisco is many things – artsy, motivated, and beautiful…
But one thing it isn't, is cheap.
Which is exactly why I made this article of the best hostels in San Francisco.
To keep costs down in San Francisco, you have to really look to save a penny every corner you turn, or else this expensive city will drain your wallet before you know what happened.
With the help of this ultimate guide to the best hostels in San Francisco, you'll know exactly which youth hostel is best for your trip to The Golden City.
This list of the best hostels in San Francisco is organized by YOUR needs.
So whether you want to party, chill, get some sleep, work, or save as much money as possible, this guide will help you know which hostel is best, so you can book quickly and confidently!
Let's look at the best hostels in San Francisco.
Quick answer: The best hostels in San Francisco
What to look for in the best hostels in San Francisco
Obviously, everyone's definition of the 'best' will vary, so we organized this list in a way that will serve everyone's needs. Whether you are looking to party, get some work done, get some privacy, or just save as much money as possible, we've put the hostels into different categories to ensure you have the perfect hostel for your time in San Francisco.
Some other things we took into consideration…
Location – San Francisco is a big city, and is even bigger when combined with Oakland – it's rougher but arguably more interesting sister city to the East. Pick the neighborhood you stay in carefully as transportation costs can add up quickly here.
Price – Although it is often stupidly expensive, San Francisco can still be cheap. Hostels here are decently priced, and the ones that seem overpriced have a ton of….
Amenities – Great news for budget travelers! The best hostels in San Francisco have a ton of freebies. Free breakfast, free walking tours, free laundry, free shots – you name it! Granted a $40 dorm bed is ridiculously expensive, these freebies help take the edge off.
PS – If you are looking for more hostel/travel hacks, you gotta check this out…
Psst!
Heading to a hostel? Don't forget to pack a
padlock
! It's well worth having one so you can secure your locker and protect your stuff!
Our Top 3 Picks For The Best Hostels in San Francisco
In case you're in a rush, here are our top 3 picks for San Francisco Hostels;
USA Hostels San Francisco – Overall Best Hostel.
HI San Francisco City Center – Best For Solo Travellers
SFO Crashpad – Best Value Hostel
The myriad facilities and freebies at USA Hostels San Francisco make this our pick for the overall best hostel in San Francisco in 2020.
It may be a bit pricier than other digs, but the free breakfast, Wi-Fi, walking tour, luggage storage (on the day of check-out), and discounted tours save you way more in the long run.
It's also one of the coolest hostels in San Francisco. Whether you want to relax and chill or be a social butterfly and mingle, this hostel caters for all.
You won't just find a kitchen, dining area, and lounge—there's also a yoga room! Dorms have lockers and the pod beds provide plenty of privacy when it's time to get some shut-eye.
The maximum dorm size is 4 people which massively reduced the chances of been stuck with a snorer!
$$$
Free Breakfast
Free City Tour
Games Room
Free dinner every Monday & Friday
Anything Else?
You betcha! There is a Yoga and fitness studio onsite.
The hostel is handily situated on the edge of Tenderloin – a hip neighbourhood packed with art spaces, colourful streets and cool cocktail bars.
With single-gender dorms as well as mixed rooms, each with their own bathroom, top-rate facilities, heaps of activities, and a funky location, HI –San Francisco City Center is our top choice for the best San Francisco hostel for solo travellers.
It's easy to meet new people and feel right at home here. The historic building has splashes of its past splendour with all modern amenities.
Wi-Fi is fast and free and there's also a free breakfast every morning.
Make the most of your backpacking trip in San Francisco with the tour desk and let the friendly staff let you into insiders' secrets. There's a kitchen, lounge, book exchange, laundry facilities, onsite bar-cum-café, and more!
$$$
Free Breakfast
Onsite Bar/Cafe
Tour Desk
1920's style boutique hostel
Discounted Airport Transfers available
Anything Else?
As the name suggests the hostel's right in the city centre, just a 10-minute walk from Market Street. The BART station is nearby making this a really cool base.
3. Best Cheap Hostel in San Francisco #1 – SFO Crashpad
The best cheap hostel in San Francisco for budget backpackers, SFO Crashpad is also a great choice for people wanting a hostel near San Francisco Airport.
Less than ten minutes' drive from the airport, the hostel is also within a 15-minute drive of San Francisco downtown.
Frequent buses connect the hostel with surrounding areas. Enjoy sweet dreams in a mixed dorm for four and make full use of the hostel's facilities, which include a kitchen, dining area, lounge, free Wi-Fi, and a washing machine.
$
Steam Room
PlayStation
Free Parking
Hostel is Cannabis friendly! This is California!
Best of the Rest Hostels in San Francisco • (Updated 2020)
– $
– Free Breakfast
– Café-Bar
– Laundry Facilities
Providing awesome views of Golden Gate Bridge and Alcatraz, HI San Francisco – Fisherman's Wharf is just a stone's throw from many of the best places to visit in San Francisco. If all the sightseeing takes its toll, take some time out to rest and recharge. This recommended hostel in San Francisco has a sun deck, mini cinema, and lounge.
There's a fully equipped kitchen and you can enjoy a filling breakfast each morning. The free parking can help you to make huge savings if you've travelled to San Francisco in your own vehicle. Wi-Fi is free too. It's a great youth hostel in San Francisco for solo travellers and groups of friends.
– $
– Free Breakfast
– Games Room
– Wheelchair Accessible
The award-winning HI San Francisco Downtown is likely to continue being one of the best San Francisco hostels in 2020. There are free tours to get out and make the most of your time in San Francisco, pub crawls, and heaps of arranged activities to keep you busy. If you just want to take it easy, the TV and games room is ideal. Share home-cooked meals in the kitchen and sleep like a baby in the small dorms that come with private lockers. Private rooms are available too.
Breakfast and Wi-Fi are free. Daily housekeeping and laundry services add to the homey comfort.
– $
– Super social vibes
– Daily budget activities
– Free sock wash!
Pacific Tradewinds Hostel has a loyal following of social "off-the-beaten-path" travelers. You won't find this popular hostel on booking platforms because they want to assure guests the absolute lowest price and quite frankly… word of mouth is all the marketing this kickass hostel really needs. The staff here are friendly and make sure the hostel is always a delightfully sociable experience.
With comfortable beds that don't shake, free earplugs, free Wi-Fi (of course), daily events, and free peanut butter and jelly sandwiches and ramen noodles all day long … we like their style. You'll get truly excellent bang for your buck by visiting this highly recommended hostel in San Francisco for 2020!
Best Hostel for Couples in San Francisco – Orange Village Hostel
– $$$
– Free Breakfast
– Tour Desk
– Steam Room
A safe and secure pad with 24-hour security and lockers, Orange Village Hostel has single-gender dorms for four along with excellent en-suite double rooms for travelling couples. The best hostel in San Francisco for couples, Union Square and other attractions are within easy reach. Breakfast is included and you and your partner can cook beautiful meals together in the shared kitchen. If you want to socialise, head to the TV room, or enjoy plenty of privacy in your own room. Laundry facilities, free Wi-Fi, a tour desk, a steam room, and an onsite ATM are just a few more of the hostel's terrific amenities.
– $
– Free Breakfast
– Pool Table
– Laundry Facilities
Get the party started in San Francisco with a stay at the lively Green Tortoise Hostel. The best party hostel in San Francisco, this family-run hostel holds free communal dinners three times each week, perfect for getting to know your fellow travellers over a good feed. There's a shared kitchen where you can whip up your own culinary masterpieces too, and breakfast is included each morning to knock any hangovers into touch.
Join energetic pub crawls and enjoy other free activities, give yourself some TLC in the sauna, get your pool game up to speed, and meet loads of fun and friendly people. The top-notch tours are definitely worth joining.
Best Hostel for Digital Nomads in San Francisco – Amsterdam Hostel
– $$$
– Tour Desk
– Bicycle Rentals
– Laundry Facilities
There are heaps of handy freebies at Amsterdam Hostel, including Wi-Fi, round-the-clock tea and coffee, and luggage storage. A recommended hostel in San Francisco, it also has a large shared kitchen and dining area, a spacious terrace, a mini cinema, and an onsite Internet Café. With plenty of opportunities to work, rest, and play, this is the best hostel in San Francisco for digital nomads. Once you've hit those deadlines, grab a free city map and hop on a rented bike to explore San Francisco—just don't forget to come back on time to join the pub crawl!
Best Hostel in San Francisco with a Private Room – Union Hotel
– $$$
– Tour Desk
– Luggage Storage
– Housekeeping
Although not a hostel, the single and double private rooms at Union Hotel make this a top-notch San Francisco base for budget travellers who prefer a more secluded stay. You'll need to share bathrooms, but you can then retreat to your peaceful and private sanctuary for the night. All rooms have cable TV. Free Wi-Fi and hairdryers are also available. In the heart of the offbeat Mission District, the accommodation is close to nightlife, museums, restaurants, parks, and public transportation links.
The Best Travel Backpack?!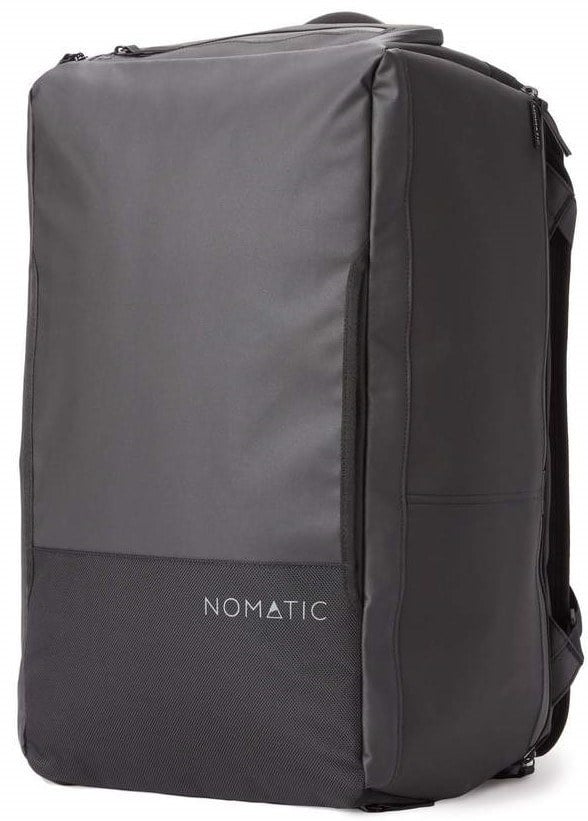 Pssssst! Not picked the perfect travel backpack yet? The Broke Backpacker team has tried out over thirty backpacks this year! Our favourite carry on backpack is the Nomatic Travel Bag.
Read our full review!
More of the best youth hostels in San Francisco
And, don't be too hasty to book—here is one more top youth hostel in San Francisco to consider too!
– $$$
– Key Card Access
– Laundry Facilities
– Luggage Storage
Musical-minded travellers and creative free spirits are sure to love Music City Hotel/Hostel—there are recording studios right under the hostel! That makes this the coolest hostel in San Francisco in our eyes! Plus, guests can take advantage of free slots to make their own beautiful music. You might even meet your new band members as your roomies!
There's a shared kitchen where you can save some dollars by making your own meals, and you can catch up with everyday essentials with the laundry facilities. Definitely one of the best hostels in San Francisco.
What to Pack for your San Francisco Hostel
We don't often travel without these essentials.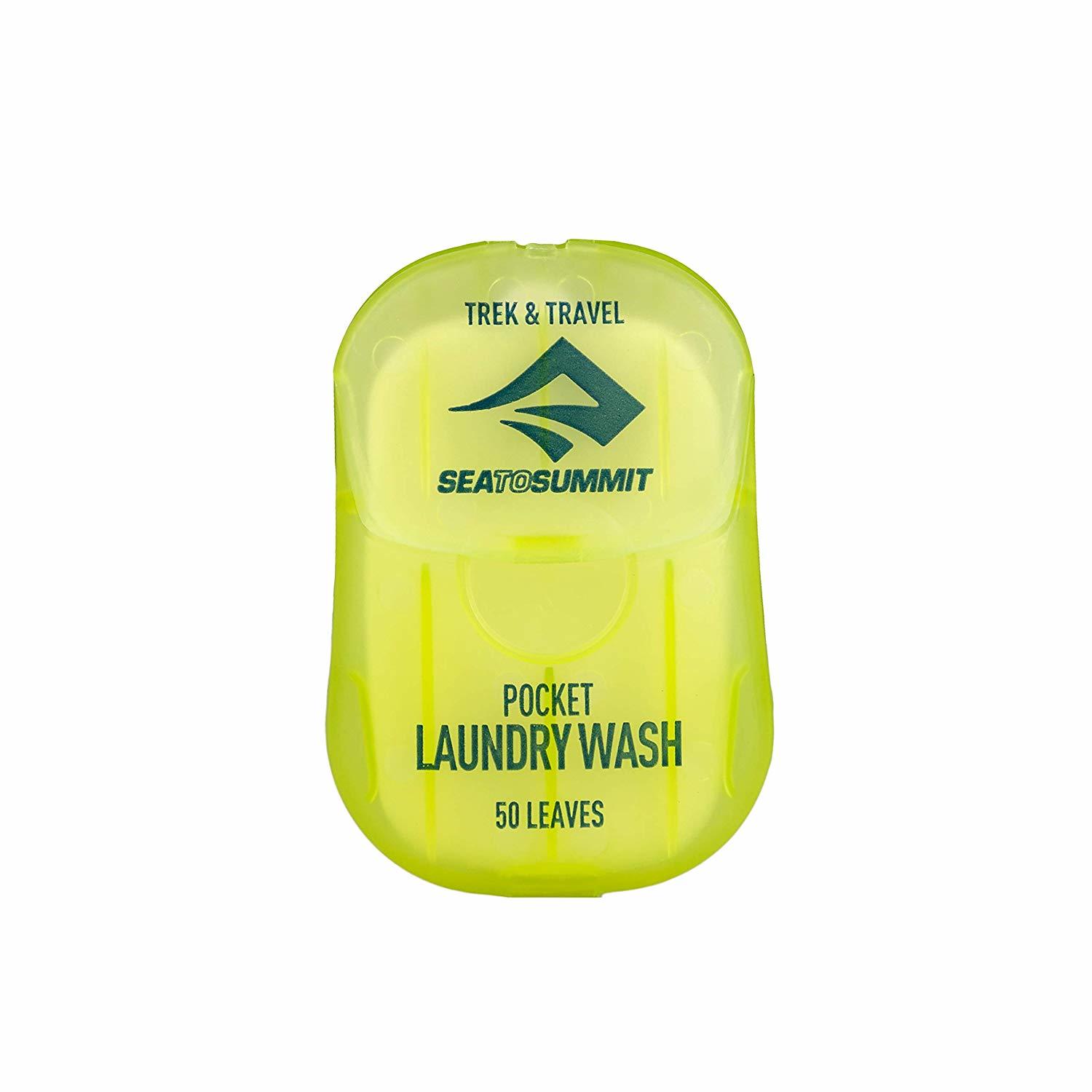 1. Sea to Summit Travel Soap: When dirtbagging around the globe, hygiene sometimes comes a bit short. This Sea to Summit Travel Soap can wash your hands, clothes or anything else, wherever you are. The soap strips are dry and super thin but dissolve in contact with water, so you can even take it easily through security in a carry-on.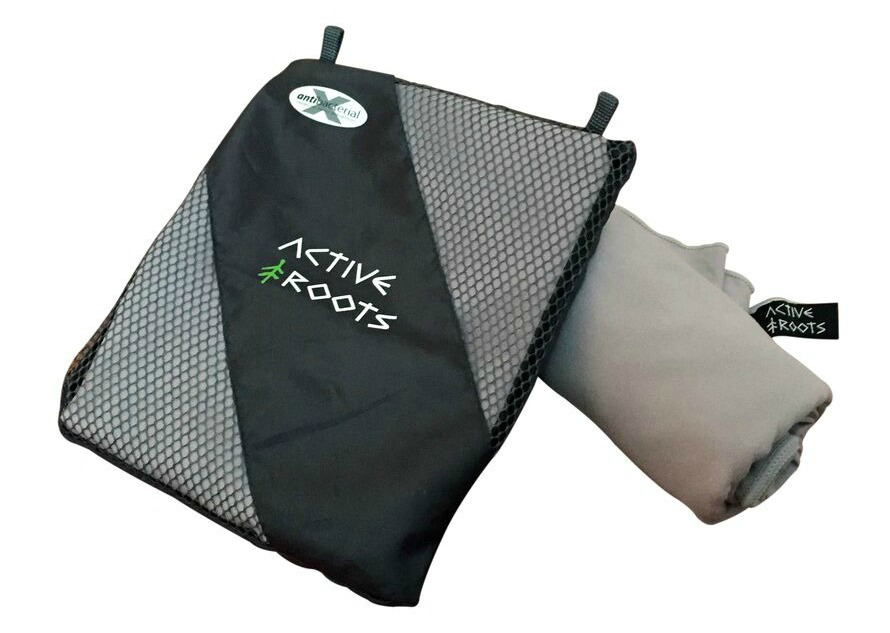 2. Active Roots Microfiber Towel: Quick-drying, lightweight, super soft and compact – the Active Roots Microfiber Towel is essential for every backpacker. No need to use the scabby towels your hostel may or may not provide! Use it for drying off, as a yoga towel or even as a picnic blanket – the options don't stop here. Made of antibacterial material, you don't have to worry about your towel starting to smell unpleasant either after lots of use.
3. Headphone Splitter: Don't be those awkward people sharing one earbud on the bus, as you show off your in-depth music knowledge to your new friend. A headphone splitter is a great item to bring traveling, it works fantastic on those long bus rides or easy dorm Netflix nights when you want to relax and connect with someone.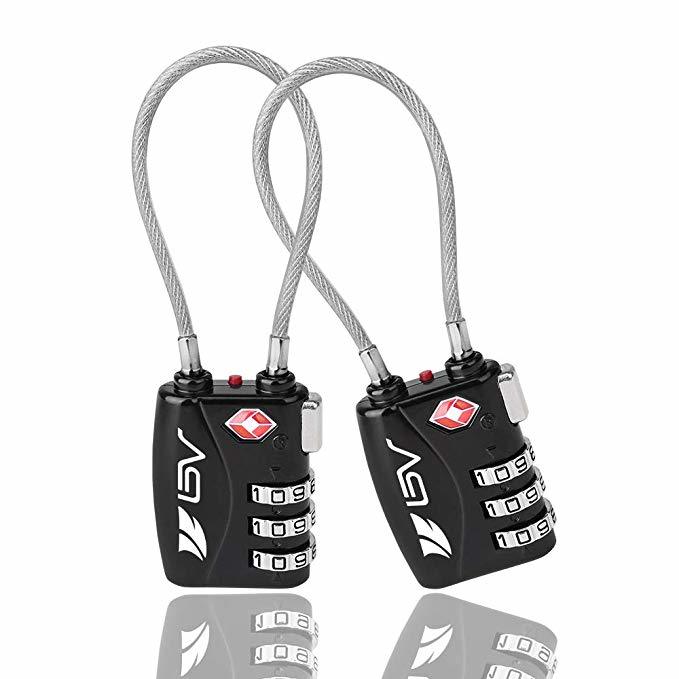 4. Padlock: Keep your stuff safe, guys. Unfortunately not all dorm lockers share the same security standard. You'll want a lightweight lock that can fit all the various dorm lockers you'll clip it to. Having a padlock that is flexible and can fit a variety of locker styles is the best way to make sure none of your belongings wander away while you are out.
5. Active Roots Toiletry Bag: Your toothpaste is lost in the depths of your backpack again? You won't have this problem with the Active Roots Toiletry bag. The bag is made from a durable, water-resistant material, which can be a lifesaver on long travels. Super cool bonus: for every purchase, the company donates to an environmentally-friendly charity – it's a win-win situation for everyone.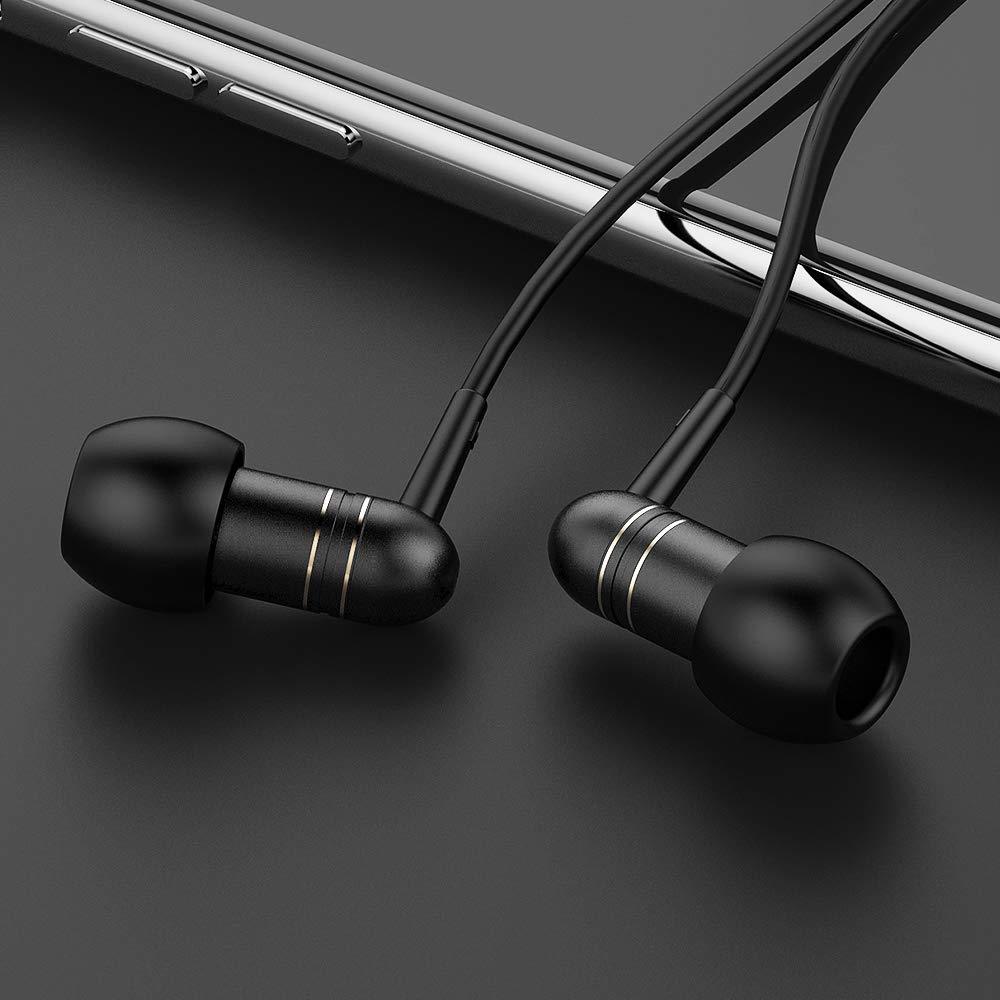 6. Noise-Cancelling Earbuds: Noise in hostels… is a thing. Your bunkmate coming in late, motorbike traffic just below your window, construction on the property or the round-the-clock rooster that seems to follow you to every f*cking hostel. Having a way to escape the noise while you sleep makes for a well-rested morning. Noise canceling ear-buds are a great solution, just put on your favorite artist or load a quick Netflix episode to fall asleep too.
Why you should travel to San Francisco
While San Francisco's hostel scene is still new, there are certainly some gems. No matter what you are looking to do in San Francisco, there is a hostel that will fit your needs.
And remember, if you can't pick which hostel to book, our top pick is USA Hostels San Francisco.
Travel Safety Tips for San Francisco
And don't forget to sort your travel insurance before heading to San Francisco! We've put together a roundup of the best travel insurance for backpackers – check it out here, or if you're low on time, get a quote from World Nomads, our favorite travel insurance provider.
Getting an estimate from World Nomads is simple – just click the button or image below, fill out the necessary info, and you're on your way!

More Epic Hostels in USA and North America
Hopefully by now you've found the perfect hostel for your upcoming trip to San Francisco.
Planning an epic trip all across USA or even North America itself?
Don't worry – we've got you covered!
For more cool hostel guides around North America, check out:
Over to you
By now I hope our epic guide to the best hostels in San Francisco has helped you choose the perfect hostel for your adventure!
If you think we've missed anything or have any further thoughts, hit us up in the comments!
Yay for transparency! Some of the links in this post are affiliate links. This means that if you book your accommodation through the site, The Broke Backpacker will earn a small commission at no extra cost to you. Your support helps keep the site going.
---
Need More Inspiration?
Like this Post? PIN ME!!
so you can find the best PARTY / CHILL / SOLO TRAVELER hostel for you!" width="250″ height="375″>
Noodle addict. City dweller. Aaron Radcliffe is the marketing ninja for The Broke Backpacker, founder of Nomads Nation and Co-Founder of Ditch Your Desk.