I left my heart in San Francisco, along with my overpriced apartment. I think that's how the song goes, right?
In all seriousness, San Francisco – or SF as the locals call it (never say Frisco) – is one of the coolest cities in the world. I had the pleasure of living in the Bay Area for a couple of years, and the city encapsulated my heart and soul.
This city built by artists, outcasts, and hippies, though now shared with techies and engineers, has a great food scene, amazing parks and nearby hikes on the weekends, and – despite major gentrification – so much character and history.
But there is no denying it's also one of the most expensive places to visit in the world. Don't deter, however, as this guide will focus on where to stay in San Francisco, and covers plenty of free or cheap things to do there by neighborhood. Stroll along the beach looking out on the Golden Gate Bridge, picnic in one of San Francisco's many parks, score some cheap bleacher seats to the Giants game, you'll fall in love with the Bay Area!
Choose the best location to stay in San Francisco and you'll have a long list of adventures!  Keep reading as we advise you on the best places to stay in San Francisco, California!
It's no secret that San Fran is one of the most incredible places to visit in America, it's no wonder it's so popular with those backpacking around the USA! From visiting the incredible Golden Gate Park to partying the night away, the San Francisco Bay offers a great mix of attractions.
Not sure where to stay in San Francisco? We've listed our top picks for the best places to stay in San Francisco below from luxury hotels in Downtown San Francisco to hostels right on the beach, we've got you!
Couples, business travellers and digital nomads will love this apartment in Haight-Ashbury. The apartment enjoys plenty of natural light and is fully equipped with all the modern conveniences needed for a comfortable stay. There are loads of public transport connections within walking distance like Washington Square Park. Buena Vista Park is right on your doorstep, offering stunning panoramic views of the city.
Situated in Fisherman's Wharf, this San Francisco hostel is close to public transport, bars, restaurants, and attractions. Boasting an onsite cafe, bar, and terrace, there are plenty of places to chill out. Breakfast is included, so you can fuel up properly before a day of exploring.
This cost-effective motel in San Fran offers private rooms and shared bathrooms. Located in the Castro neighborhood, the hotel provides free Wi-Fi and a paid San Francisco airport shuttle service. A delicious and filling breakfast is included in the room price, so you can fuel up so you've got the energy really explore San Francisco to the fullest. It's one of the best San Francisco hotels on a budget.
San Francisco is a bustling city that is split into five main districts: Downtown/Central, Richmond (right of Golden Gate Park), Sunset (left of Golden Gate Park), Upper Market, and Bayview. Each district is further subdivided into the numerous San Francisco neighborhoods. Visiting San Francisco is actually quite a unique experience.
Below I've listed the best neighborhoods in San Francisco to visit.
Fisherman's Wharf: This iconic pier is a fun area to go with kids, but it's a bit of a tourist trap.
Nob Hill: A neighborhood has more boutique shops and restaurants. Despite its hilarious name, It's charming and a must for anyone who wants to experience San Francisco's glamorous side. It's also one of the safest neighborhoods in San Francisco.
Union Square: This downtown area is where you'll find large shopping stores and malls. It's cool to visit during the holidays for the ice skating.
The Mission: An Arty and creative neighborhood in San Francisco chock full of trendy bars, restaurants and cafes with a more laid back and local vibe than other areas.
Lower Haight, Hayes Valley, and Castro: The Castro is the heart of San Francisco's LGBT community and Haight-Ashbury was where the hippie movement was born. Note that Haigh-Ashbury is now more like a hippy museum than a genuinely counter-cultural place but it is still worth putting a visit on your itinerary for San Francisco.
South of Market (SoMa): A trendy and hip area near Downtown San Francisco and the financial district. Many warehouses have been turned into breweries and clubbing venues, and it's also where the San Francisco Giants call home. If you're looking for fun and cheap hotels in San Francisco this might be a good shout.
There are many more San Francisco neighborhoods to discover too – make sure you allow yourself plenty of time in this buzzing city because you betta believe there's a whole heap of awesome things to do in San Francisco.
The best area to stay in San Francisco and where to hang out are two entirely different conversations. I personally love hanging out in the neighborhoods on the outskirts: Castro, Cole's Valley, Richmond, etc., but there aren't very many accommodation options here!
Many of the best hotels, hostels, and bed and breakfast options in San Francisco are going to be found in downtown. Luckily, this means you're pretty central and convenient.
It's easy to move between the different San Francisco areas using public transport once you get the hang of it, although many locals use Uber and Lyft. San Francisco isn't an enormous city, however, and many major attractions are within walking distance of each other.
Below are my top 5 best areas for where to stay in San Francisco!
1. Nob Hill and Union Square – Where to Stay in San Francisco for the First Time
I was deciding between these two neighborhoods for people visiting San Francisco for the first time and just decided to include both. They are right next to each other and equally the best areas to stay in San Francisco for first-timers, but they do have completely different atmospheres.
Union Square is central, and has a wide variety of options for accommodation, eating, and drinking. Most hotels are around Union Square and it's easy to get to other parts of the city here using BART and the bus system.
That said, it can be a bit generic. This is where you'll find the same department stores you can find in any city. Union Square doesn't have the San Francisco character you will find in other neighborhoods.
Nob Hill is also central, and Lower Nob Hill is right next to Union Square. It's one of the most affluent areas of San Francisco, and while that drives prices up, it's also charming, hilly, and aesthetically pleasing. You also have Russian Hill and North Beach at your doorstep, also wonderful neighborhoods with a similar atmosphere.
Here, you'll find iconic views, including San Francisco's "most crooked street," Lombard Street. There are plenty of boutique shops and restaurants in Nob Hill too, and Polk Street is lined with a variety of bars. This is why we believe it's the best place to stay in San Francisco.
Stay in the heart of the action – check out this awesome apartment in Nob Hill! The studio is ideal for couples but can sleep up to four guests, and features a kitchenette and wifi. San Francisco's best places to visit are within easy reach; Chinatown, North Beach, and Polk Street are all just a short walk away.
Start each day with free breakfast, join free or cheap tours and activities, and surf the free Wi-Fi. There's a fully equipped kitchen and a comfy common room complete with a book exchange and games. Other perks include laundry facilities, lockers, and 24-hour security, and there are both mixed and single-gender dorms.
The modern four-star Hotel Nikko San Francisco is just a five-minute stroll from Union Square. There are various room types, each with an en-suite marble bathroom with a deep-soaking tub, a sofa, a fridge, and other useful amenities. The hotel has a fitness centre, an indoor swimming pool, a seafood restaurant, and a lovely rooftop terrace if you can bring yourself to leave your hotel room!
Top Things to Do and See in Union Square
Shop till you drop in big-name stores like Neiman Marcus and Macy's and treat yourself to one of Maiden Lane's boutiques.
Sample gourmet delicacies from around the world at the Ferry Building.
Admire the striking Frank Lloyd Wright Building.
See free summertime cultural performances at the square.
Ride the historic cable cars and watch as people turn the cars by hand at the Cable Car Turn Around on Market Street and Powell Street.
Discover quirky museums, like the Museum of Ice Cream and the Kiosk Museum.
Snap a picture of the Dewey Monument and take a selfie with the hand-painted hearts in Union Square Park.
See historic pre-earthquake architecture at The Flood Building and The Westin St. Francis Hotel.
2. South of Market (SoMa) – Where to Stay in San Francisco on a Budget
SoMa is one of the best places to stay in San Francisco on a budget. That said, you can find cheaper apartments in Richmond, Sunset, and the other outskirt neighborhoods as well! SoMa, however, has more hotel and hostel options and is also super close to places like the financial district.
South of Market, usually abbreviated to SoMa, is a hip and happening neighborhood close to Union Square and San Francisco City Hall. The area has been through its fair share of ups and downs but is flourishing today.
Trendy and diverse, the large neighborhood is home to a variety of attractions and leisure options. It is also one of the cheapest places to stay in San Francisco, which makes it a great base for those backpacking in the city.
Best Airbnb in South of Market (SoMa): Cosy Victorian Room
If you're travelling on a budget but don't fancy staying in a hostel, then you'll love this cosy Airbnb. Your room is completely private but you'll have access to the rest of the apartment, which is beautifully furnished and offers a kitchen, wifi, and laundry facilities. The flat is in the heart of Downtown, with plenty of coffee shops, restaurants, and stores just a stone's throw away.
Best Hostel in South of Market (SoMa): European Hostel
More like a boutique hotel than a hostel, European Hostel provides upmarket accommodation for backpackers visiting San Francisco. The hostel has a fantastic location close to China Town, Union Square, and top attractions. There's a bar and nightclub on-site, and there are plenty more a short walk away.
Best Hotel in South of Market (SoMa): Americania Hotel
The pet- and family-friendly Americania Hotel has rooms that can sleep between two and six guests. Each room has a private bathroom, a TV, Wi-Fi, an iPod docking station, and a safe.
This is a fab place for leisure; The hotel has an outdoor pool and sundeck, a gym, and a classic burger joint that sells traditional American fare.
Top Things to Do and See in South Market (SoMa)
Cheer for the Giants at AT&T Park. You can't miss a baseball when in town!
Sink a few bears at ThirstyBear Brewing Company or 21st Amendment.
Spend a night hopping between SoMa's cool bars and clubs, party for 30 hours straight at The EndUp, and enjoy live music at the Mezzanine.
Visit the San Francisco Railway Museum, the Museum of African Diaspora, the Cartoon Art Museum, and the Contemporary Jewish Museum.
Climb to the top of the Revelations Waterfall in Yerba Buena Center for the Arts and Gardens for great views over SoMa.
Take in the grandeur of the San Francisco City Hall.
Snap a picture of the historic St. Patrick's Church.
Take younger members of the family to the Children's Creativity Museum.
Eat your heart out at the many inventive and innovative restaurants around SoMa.
Wander around the newly formed LGBTQ and Leather Cultural District.
Watch a show at small theatres like the Boxcar Theater, The Garage, and the Crowded Fire Theater, and catch a screening at Ninth Street Independent Film Center.
3. The Mission – The Best Area to Stay in San Francisco for Nightlife
If you're more into swanky clubs, SoMa may suit you more; those who love sitting in classy cocktail bars will be right at home around Union Square.
If, however, your idea of an ideal night out is getting right into the local scene, hopping between cheap and cheerful dive bars, hitting up live music joints, and enjoying an eclectic and fresh vibe, The Mission is one of the best neighborhoods in San Francisco to stay in for nightlife. The Mission is one of San Francisco's edgier districts so make sure you take care and stay safe after dark.
Even during the day, Delores Park can be quite a party on a Saturday afternoon. Many locals bring their booze and goodies and set up with some music. Pretty much anything goes at Delores Park.
This neighborhood is traditionally the Hispanic Neighborhood, though, like much of the Bay Area, it's experiencing its share of gentrification. Still, the Mission is where you will find the best Mexican and Central American food in San Francisco.
Best Airbnb in The Mission: Casa Tenoch
Karla's place is ideal if you want to take advantage of San Francisco's nightlife. During the day there are trendy boutiques and cafes to discover, with endless bars and restaurants to check out at night. The flat features two double bedrooms and a kitchen, and free wifi is available.
Best Hostel in The Mission: Union Hotel
A budget-friendly accommodation with private double and single rooms, Union Hotel is a friendly base in The Mission.
Built in a European style, the no-frills hotel has a tour desk, luggage storage, and free Wi-Fi. Rooms share bathrooms, though each room does have a hand basin. Rooms also have a TV. It's better suited to people who plan to be out and about exploring San Francisco for most of the day and just want a comfy and safe place to crash.
In the heart of The Mission, Inn San Francisco has double, queen, and family rooms, some with spa baths and some with terraces. All rooms have a private bathroom.
Other room facilities include a TV, Wi-Fi, hairdryer, fridge, and wardrobe. Take a stroll through the garden, soak in the hot tub, unwind in the lounge, and have fun in the games room. A buffet breakfast is included in the room price.
Top Things to Do and See in The Mission
Shoot some pool at Bender's Bar and Grill or Shotwell's.
Rock the tunes on the jukebox at The 500.
Pay a visit to San Francisco's oldest building: Mision San Francisco de Asis, AKA Mission Dolores.
Hang out on a sunny afternoon in Delores Park. Bring your food and drink!
Sample delicious Latin dishes in one of the best neighborhoods in San Francisco for foodies. You could even opt to take a walking food tour if you have time.
Pick up some bargains at the many thrift and vintage stores.
Admire the eye-catching murals and street art.
View the collections at art galleries like Galeria de la Raza, City Art, and Southern Exposure.
Catch a film at the Roxie Theatre and its far-out next-door neighbour, the Little Roxie.
Perfect your swing at Urban Putt, a quirky themed indoor mini-golf course housed in a Victorian mortuary.
Get into the groove and start nights out at Public Works.
Browse unusual goods and curiosities at Paxton Gate.
4. Haight-Ashbury – Coolest Place to Stay in San Francisco
Although many of the hippies from that famous summer of love have long moved on from Haight-Ashbury, it's still one of San Francisco's coolest neighborhoods. Freedom, peace, and free love can still be felt, and the area attracts people from varied subcultures to bring plenty of flavour to the streets.
From alternative and punk to hip, hipster, and hippie, almost anything goes in Haight-Ashbury. The neighborhood has plenty of local vibes and quirky places to discover, and there are charming old Victorian-era buildings that are now home to colourful and modern enterprises.
This is also the best area to stay in San Francisco for vintage shopping! You are also a stone's throw from the Castro, another alternative neighborhood and the centre for the LBGTQ+ community in SF.
Best Private Room in Haight-Ashbury: Private Quiet Room
Make your trip to San Francisco even more memorable by staying in this unique private room in Haight-Ashbury! The room is situated in a 1900 Victorian building and features a four-poster bed, high ceilings, and hand-woven rugs. Location-wise, you'll be just 15 minutes from Golden Gate Park and surrounded by cafes and eateries.
Couples, business travellers and digital nomads will love this apartment in Haight-Ashbury. The apartment enjoys plenty of natural light and is fully equipped with all the modern conveniences needed for a comfortable stay. There are loads of public transport connections close by. Buena Vista Park is right on your doorstep, offering stunning panoramic views of the city.
A romantic hotel with lashings of olde-worlde charm and luxurious rooms, the Stanyan Park Hotel is a top hotel in Haight-Ashbury.
There are en-suite rooms and suites that have kitchenettes and can sleep up to six. Staying during the week? Enjoy wine and cheese and evening tea. There's a shared TV lounge, though all rooms also have a TV if you want a more intimate evening.
Top Things to do in Haight-Ashbury
See where the Summer of Love began at the corner of Haight and Ashbury and snap a selfie in front of the street signs.
Stand outside the home where the band the Grateful Dead lived in the 1960s: 710 Ashbury Street.
Enjoy delicious pizza and live jazz music at Club Deluxe.
Add to your vinyl collection at Amoeba Music.
Unwind in the hill-top Buena Vista Park, the oldest park in San Francisco, and enjoy the great views.
Pick up a good book at the olde-worlde store, The Booksmith.
Browse in up-market vintage shops and second-hand stores.
Experience flower power at the Peace Arts Center.
Choose from more than 150 beers at Mad Dog in the Fog.
Admire the Victorian buildings and street art.
Ride the Magic Bus to travel back in time to the Swinging Sixties.
Join the Haunted Haight night tour for a spooky sensation.
Grab a quick lunch on the go at Haight Street Market.
Try a range of holistic healing and alternative therapies, including yoga, Reiki, and massage, at Sacred Space Healing Center. Feast on vego and vegan-friendly ethnic dishes in various cool restaurants and cafes.
5. Fisherman's Wharf – Best Place to Stay With Family in San Francisco
One of the most famous tourist areas in the city, Fisherman's Wharf is an ideal neighborhood to stay in San Francisco for families, especially those with younger children or those wanting to explore the San Francisco Bay area.
Many of San Francisco's most popular places to visit are around Fisherman's Wharf. Here you can take a stroll on the pier, check out the crazy Lombard Street, watch street performers perform magic and break dancing moves, and visit the Musée Mécanique to play historic arcade games before chilling at North Beach.
This is also where you can board a ferry to Alcatraz Island – just make sure to book tickets in advance – and visit Saulcilito across the bay. Plus, this area has fresh seafood available almost right on your doorstep.
A short walk from the neighborhood's many delights including North Beach and close to public transportation links, this awesome San Francisco hostel couldn't have a better location.
There's an onsite café-bar and you can chill on the sunny terrace, watch a movie in the mini cinema, and mingle in the cosy lounge. Breakfast is free and the hostel has a tour desk, lockers, laundry facilities, a kitchen, free Wi-Fi, and everything else that you'll need for a comfortable and convenient stay.
This fairly boutique hotel has spacious rooms with en-suite facilities, a hairdryer, a TV, a fridge, a seating area, and free Wi-Fi. Family rooms are available. Onsite facilities include a gym, business centre, and bistro and you're super close to North Beach.
Best Airbnb in Fisherman's Wharf: Condo for 8 in a bustling neighborhood
This condo is perfect if you're deciding where to stay in San Francisco with your family. The property sleeps up to 8 guests across four double bedrooms and is fully equipped with a large kitchen, living, and dining area. While it sits just behind Fisherman's Wharf in the North Beach area, the former is just a short walk away. Shops, eateries, and top attractions are all accessible on foot as is the San Francisco Bay. It makes a great alternative to some of the overpriced luxury hotels in San Francisco.
There are many epic Airbnbs in San Francisco to check out.
Top Things to do in Fisherman's Wharf
Play historic games at the Musée Mécanique.
Learn more about San Francisco's seafaring heritage at the Maritime Museum.
Descend into the depths of an original WWII submarine at USS Pampanito.
Board the historic Liberty Ship, the SS Jeremiah O'Brien.
Spend a night or two glamping in Bay Area.
Sink your teeth into freshly caught mussels, clam chowder, and crab.
Take a trip to the infamous Alcatraz Island.
Have heaps of fun at Pier 39, with diverse street performers, musical stairs, a mirror maze, a quaint carousel, and more.
Check out the steep winding road of Lombard Street
Take a load off at North Beach
Jump on a classic tram and it trundles along Market Street.
Here's what people usually ask us about the areas of San Francisco and where to stay.
It's smart travel 101: get good travel insurance!
ALWAYS sort out your backpacker insurance before your trip. There's plenty to choose from in that department, but a good place to start is Safety Wing.
They offer month-to-month payments, no lock-in contracts, and require absolutely no itineraries: that's the exact kind of insurance long-term travellers and digital nomads need.
SafetyWing is cheap, easy, and admin-free: just sign up lickety-split so you can get back to it!
Click the button below to learn more about SafetyWing's setup or read our insider review for the full tasty scoop.
Every neighborhood in San Francisco has its unique sub-culture. You can find affluent neighborhoods lined with three-story victorian houses, amazing food just about everywhere, and historic streets where the 60s hippies made their mark. There are plenty of places to eat and drink — dive bars, wine bars, breweries, and underground clubs galore.
In terms of accommodation, there's everything from high-end luxury hotels in San Francisco to budget hostels in Downtown San Francisco!
There are things to do in San Francisco for everyone and every vibe, and that's why we've written our picks for the best areas to stay in San Francisco based on what you like. This guide will help you figure out which neighborhood is right for you, whether you are visiting San Francisco on a budget, with kids, for nightlife, or just to see the city.
Still not sure where to stay in San Francisco? We recommend HI-San Francisco Fisherman's Wharf if you are looking for a great atmosphere and a dorm bed. The Willows Inn is our top pick for the best hotel in San Francisco!
And remember, while each neighborhood in SF is unique, it's not a huge city, so you will be able to get around and visit many places in San Francisco with ease.
Now you're ready to visit San Francisco, cross the Golden Gate Bridge, wander the financial district and indulge in some incredible food. You've got good coverage of all the best neighborhoods in San Francisco and a good idea of some sweet things to get up to… Now, the only thing left to do is to get in there and find your own secrets! San Fran brings the goods.
If I missed anything really special, please let me know in the comments. I do enjoy discovering more local secrets in SF.
Do you own an awesome hostel, hotel or apartment? Want to be featured on our list? Email [email protected] to find out how.
---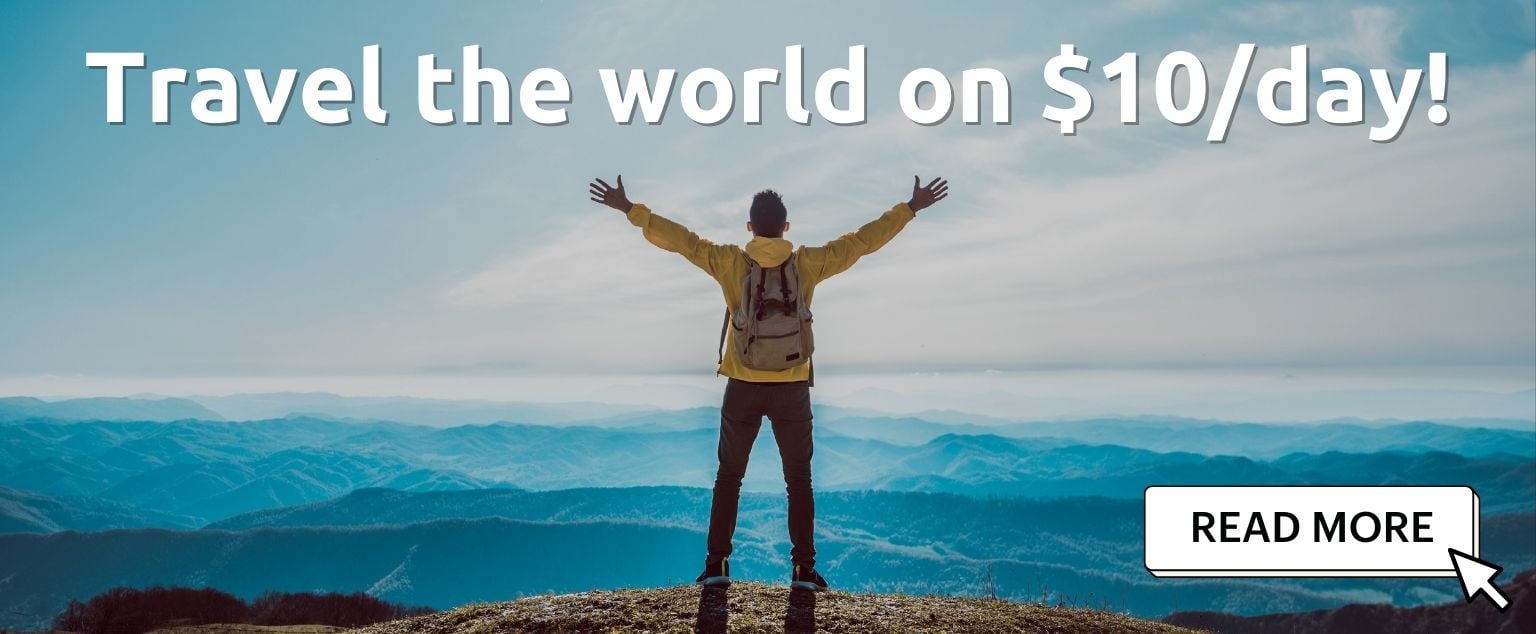 And for transparency's sake, please know that some of the links in our content are affiliate links. That means that if you book your accommodation, buy your gear, or sort your insurance through our link, we earn a small commission (at no extra cost to you). That said, we only link to the gear we trust and never recommend services we don't believe are up to scratch. Again, thank you!