Often called one of the most beautiful cities in the world, San Francisco should be on everyone's bucket list. It's also becoming known as one of the best food destinations in the US and has more incredible sites and activities then you could ever see or do on a short trip! So, if you want to spend some time in a beautiful, multicultural city where you can find any type of food at every price point, this is where you should visit.
San Francisco may have everything, but that comes at a price, quite literally. This is one of the most expensive cities in the US, which is why a lot of travelers avoid this area. But if you're careful and plan your trip with your budget in mind, you'll find a wealth of things to do and eat in this city without breaking your bank account.
To help you have the trip of your dreams in San Francisco without spending all of your hard-earned cash, here's a guide to everything you can do at every price point.
You may be asking yourself but where is the best place to stay to make the most of my time and see all 35 attractions??? The answer is…well…everywhere. There are just too many colosally characterful neighbourhoods in this city. We have tried to break it down for you, though, based on interests and experiences you can have while staying in each one. Check out where to stay in San Fransciso and then continue on down this list!
H #1 – The Golden Gate Bridge – One of the most amazing places in San Francisco!
Why it's so awesome: The Golden Gate Bridge is probably the most famous bridge in the world and top of your San Francisco itinerary for good reason. It's more than 1.7 miles long and more than 12,000 cars drive across it every day. There's also a pedestrian path and one for bikes, so no matter how you want to experience this landmark, it's easy to do.
What to do there: Take photos of course! The view from the Golden Gate Bridge is absolutely amazing and it's the most popular place for photography shots in the city. Take the pedestrian path if you want to get the whole experience or take a bike across and stop off where the city looks its best.
#2 – Fisherman's Wharf – Cool place to see in San Francisco with friends!
Why it's so awesome: Bright and colorful, lively and welcoming, this area is the perfect place to spend an afternoon soaking up the vibes and enjoying the city and its people. It's one of the most popular spots in San Francisco, so it's the perfect place to people watch, and there's no end to photo ops and interesting sights in this area.
What to do there: While you're on the Waterfront, make sure you eat some fresh seafood. You can find everything here from fresh crab to fish that's just been pulled from the ocean and the food is absolutely first-rate. And if you don't like seafood, take a tour through the area on a Segway, on foot, or on a boat, to discover some options that you wouldn't have found on your own. Or better yet, stay in a VRBO nearby so you can enjoy all the great food options in Fisherman's wharf for breakfast, lunch, and dinner.
#3 – Alcatraz Island
Why it's so awesome: Alcatraz is located half a mile off the shore of San Francisco and it was a federal prison between 1933 and 1963 and a military prison before that. The inmates at this prison were the worst of the worst, prisoners who had made trouble at other locations and were shipped to Alcatraz as punishment. Because of this, the prison was once home to some of the most notorious criminals in recent history including Al Capone and Robert Franklin Stroud.
What to do there: Alcatraz prison is now a popular tourist attraction and almost everyone who visits the city spends some time exploring the yards and cells. This is a creepy remnant of one of humanity's more brutal faces and it's a creepy but fascinating look at an often-ignored part of modern life.
#4 – Union Square – A great place to visit in San Francisco at night
Why it's so awesome: If you want great food, amazing shopping options and nightlife then this is the area to visit. Union Square has everything, which is why it's so popular among tourists and locals alike. It also contains a number of art galleries if you get sick of shopping and want to add some culture to your visit, so make sure you check them out.
What to do there: Shop until you drop. Wander in and out of the stores and marvel at the prices. Backpacking in San Francisco won't be cheap, and the high-end boutiques will confirm that for you yet again, but the high-end variety also makes the window shopping amazing.
Stop off for lunch at one of the many great restaurants and then spend the afternoon at an art gallery looking at the Masters. With this combination, you'll have the perfect day! And if you've still got the energy, hang around to check out Union Square's amazing nightlife. There are some great hostels located around the area for you to make the most of those late-night bar crawls if that is your thing.
#5 – Chinatown
Why it's so awesome: In this area, you'll find an interesting history, great Chinese food and a sprawling Chinatown that includes two hospitals and a variety of parks. This is one of the most popular areas in San Francisco and it's well worth spending some time there while you're in the city. The food is incredible, the best you'll probably find outside of Asia, and the streets are so colorful that people-watching is an absolute pleasure.
What to do there: Try the food! You can't come to this area and not try as much as possible of the many food options. If you have time, you can even take a walking food tour. So make sure you spend some time wandering from shop to shop and trying everything. The shopping is also amazing, if a little quirky, so check out the shops once you're full and see if you can find something to take home as a souvenir!
#6 – Golden Gate Park – A beautiful and scenic place to check out in San Francisco
Why it's so awesome: The Golden Gate Park stretches across 1017 acres and contains a variety of different landscapes. It's the perfect place to get in some exercise, have a picnic, or just sit and enjoy the natural landscape and clean air. The park also holds some of the most interesting events in the city, so make sure you check out what's on while you're visiting!
What to do there: Make sure you take some time to wander and explore while you're in the park. Have a picnic, gather some friends together and play games, or just sit and watch the world go by. More than 13 million people visit the park every year, so it's the perfect place for people watching. It's also a prime spot for weddings, which just proves how beautiful the park really is!
#7 – San Francisco Museum of Art
Why it's so awesome: This building was recently renovated and the renovation added nearly 170, 000 square feet to display art in, which nearly tripled the size of the space. It has a permanent collection as well as 16 special galleries and even there are even some pieces of art that were specially commissioned for the new layout.
What to do there: If you love art, then the SF MOMA should be on your bucket list. You can see the huge ground floor space completely free of charge, but make sure you check out the special exhibitions as well.
#8 – Brown Sugar Kitchen
Why it's so awesome: This restaurant is famous in the city and now there's a new location as well. If you enjoy the sights, tastes and smells of soul food, then this restaurant is a must-visit. Owned by Tanya Holland, the restaurant is the best place to enjoy organic, seasonal and locally produced favorites. And the new location, located in the Ferry Building, offers lighter fare if you're looking for a great tasting snack.
What to do there: Soul food is unique and the food this restaurant creates changes according to the seasons, so you'll have to wing it. But if you get the chance, make sure you try some of the favorites such as the cornmeal waffles, buttermilk chicken or shrimp gumbo.
#9 – The Painted Ladies
Why it's so awesome: If you've ever seen the picture of a row of brightly colored houses of three or more colors then chances are that you were looking at the painted ladies. These buildings were built in the Victorian and Edwardian styles and they've been captured in more than 70 movies and TV shows.
What to do there: Explore the neighborhood! Although there is one particular row of houses that is most famous, the Cole Valley, Lower Haight and Haight-Ashbury neighborhoods boast hundreds of these bright buildings. So if you find yourself with some extra time, make sure you go for a walk and take in as many examples of this old style of architecture as you can!
#10 – Palace of Fine Arts
Why it's so awesome: Designed by architect Bernard Maybeck, this structure is built in a Greco-Roman style that really stands out in the modern world. It's like being on a movie set, and you can look across the pond at swans gliding lazily in front of the structure like the last two thousand years never happened.
What to do there: This is the type of place where you'll just want to relax and take in the beauty. The surroundings are gorgeous and perfect for a stroll. They're also perfect for weddings, so you know that any photo you take will be amazing. But if you want to avoid the weddings and get photos that are a little more unique, try visiting this spot at night, when the spotlights make everything glow.
#11 – The California Academy of Sciences – An awesome place to visit in San Francisco for half a day!
Why it's so awesome: If you love science then you'll love this place because it includes so many different areas and types of scientific exhibits. You can spend a whole afternoon here just taking in the exhibits and no matter how restless your friends or kids are, they'll definitely find something to enthrall them!
What to do there: Well, it depends on what you want to learn about. The Morrison Planetarium is a favorite because it's state of the art and never fails to inspire. There's also a four-story living rainforest in the museum, with birds, butterflies and some lush tropical plants for you to explore. The 'Living roof' in particular, home to more than 1.7 million plants, is a sight you'll never forget.
#12 – AT & T Park
Why it's so awesome: Sitting amongst a huge group of people who are all there for the same reason is amazing. The energy is just electric and when you add in the amazing view of the Bay from the seats, the tasty food treats, and the fact that you're in one of the world's best-known stadiums, you're almost guaranteed to have an afternoon you'll never forget!
What to do there: If you're visiting San Francisco in the right season, make sure you catch a game if you can. There's nothing quite like being in a big crowd all cheering for the same thing. Even if you don't like sports, that kind of atmosphere is inspiring. And even better is the view of the San Francisco Bay you'll enjoy from the stadium seats. The food is a big part of the experience too, so make sure you eat some of the city's famous junk food treats such as chocolate sundaes, Caribbean barbeque or garlic fries.
#13 – Exploratorium – One of the more unique places to visit in San Francisco!
Why it's so awesome: The Exploratorium is a massive museum that will enthrall even the most science-hating visitor. Located on the Embarcadero waterfront, this museum explores science through exhibits that encourage play and experimentation. Everything in this building is a little different than you would expect, from storage lockers that sing to a movie that's also a clock. So if you enjoy the unexpected, then this is the place for you.
What to do there: Most of the exhibits in this museum change regularly, but some of them stay over the long term. Make sure you check out the 'fog bridge' designed by artist Fujiko Jakaya, the toothpick diorama of San Francisco and the Tactile Dome, a sensory deprivation maze. And if you get tired of all the play, go upstairs to the second floor where you can get a great view of the city from the Bay Observatory and have lunch at the Seaglass restaurant, where you'll enjoy sustainable seafood dishes.
#14 – The Mission Murals
Why it's so awesome: The Mission District has lots of alleys and buildings that are decorated with more than 200 murals. These murals mostly reflect the neighborhood's Latino heritage and delve into deep subjects like social justice. Artists like Susan Cervantes and the Precita Eyes Mural Arts Center have ensured that these art pieces are concentrated in specific areas so they're easy to see all at once.
What to do there: There are several streets where you can enjoy these outdoor galleries including Caledonia Alley at 15th Street, Osage Alley at 25th Street, Balmy Alley on 24th Street, Horace Alley on 25th Street, Clarion Alley at Valencia Street, and Cypress and Lilac Alleys on 26th Street. So make sure you allocate a whole morning or an afternoon to just walk around and marvel at the expression and the messages.
#15 – The Castro Theater
Why it's so awesome: The Castro Theater has become the best place to watch musicals while dressed up as your favorite characters. And as if that wasn't enough, the theater shows the best musicals ever made and has singalong sessions during the show! There's no room for embarrassment here and having a bad voice is no excuse. With all the noise and laughter, nobody will hear your voice anyway!
What to do there: If you have a favorite musical character, or just want to dress up as a Disney princess, then this is the place to do it. Make sure you check out what shows are on at the Castro while you're in the city and be prepared for singalongs, goodie bags with props, and general hilarity. The theater even holds family-friendly matinees as well as later shows with alcohol, so make sure you choose the right screening!
#16 – Presidio – A must visit place to visit in San Francisco on the weekend!
Why it's so awesome: This site started out as a military base, but it's used for much more peaceful activities these days. On Sunday afternoons between March and October, Off the Grid takes over the Main Parade Grounds and packs it with food vendors, games, live music, yoga and everything else fun in the world. And on Thursday nights they go a step further and add cocktails and firepits to the mix.
What to do there: If you're in San Francisco at the right time of year then make sure you visit the Parade grounds for all the fun and madness. Eat great food, play some games, and stretch out with some yoga. But even if you aren't there between March and October it's still a beautiful spot. This site boasts more than 2 square miles of trees and amazing views, so make sure you come ready to walk and take some photos!
#17 – Coit Tower
Why it's so awesome: This tower is a much-loved part of the San Francisco skyline and welcomes travelers who are moving westbound across the Bay Bridge. It was built in 1933 and stands 180 feet tall on Telegraph Hill. The views that this tower offers are incredible, some of the best you'll see while you're in the city so take lots of photos. And if you spend some time with the murals at the base, you'll get a quick and sobering view into a more serious part of the city's history.
What to do there: Obviously you need to spend some time on the observation deck taking in the views. They're spectacular from that vantage point, and you'll get some amazing photos. But make sure you check out the murals at the base too. They were created by more than two dozen artists during the Depression-era and depict strongly socialist images that are both fascinating and striking.
#18 – Pier 39
Why it's so awesome: Pier 39 is right in the middle of the city and is not the kind of place where you would expect to see wild animals outside of a zoo. And yet they're here. After the 1989 Loma Prieta earthquake, this dock suddenly became home to a large group of Californian sea lions. Nobody really understands why, but they've been returning to the Pier for 30 years and appear to enjoy their surroundings. And you'll enjoy watching their antics too.
What to do there: Don't disturb the seals or try to touch them. Despite their location, they are wild animals and won't take kindly to being disturbed. Instead, just watch the group and their interactions as they frolic on the wooden walkway. If you want to learn more about them, a naturalist will be on-site as long as the weather is reasonable between 11 and 4 every day to answer any questions you might have.
#19 – Angel Island – A must visit place to visit in San Francisco on the weekend!
Why it's so awesome: If you want to take an easy day trip out of San Francisco then Angel Island should be on your list. It has everything from a fascinating and sometimes tragic history to incredible nature spots. Angel Island was once the US Immigration Station where Chinese immigrants were held on their way into the US. During your trip to Angel Island, you can experience this history in sometimes tragic living color. And once you're ready for something happier, make sure you take advantage of the many opportunities for nature activities on the island.
What to do there: While you're there, make sure you tour the US Immigration Station. More than a million Chinese immigrants were processed through this station between 1910 and 1940 and some of them were held for years in the barracks, where you can see their poetry carved into the walls. Once you're done with this slice of history, make sure you take advantage of the outdoor activities. Have a picnic at one of the many sites, bike the Perimeter trail, or hike up Mount Livermore. You'll get fitter and be able to see some amazing views too!
#20 – The Audium
Why it's so awesome: If you've been to the theater before then you probably think you've seen everything they have to offer. But you haven't seen this, or not seen it as the case may be. This theater specializes in sound. During the show, you'll be sitting in the dark while waves and sculptures of sound are emitted from the 176 speakers. The speed and movement of the sounds are incredible, and this is an experience that's really hard to describe. So you'll just have to experience it.
What to do there: This theater has only 49 seats so make sure you get a ticket in plenty of time and don't miss out. And then, just sit in the darkness and let the sound do its work. It's truly one of the strangest experiences you'll ever have, and it will change the way you think about sound and music.
#21 – The Filbert Street Steps – An unknown (but awesome!) place to see in San Francisco!
Why it's so awesome: Hidden away in San Francisco, there are more than 400 different stairways that connect the 42 hills in the city. Some of them were built more than a hundred years ago and when you explore these stairs, you'll see some of the most incredible views in the city. Each set of stairs is different, from mosaic tiled stairs between 15th and 16th avenue to a leafy, secret garden set of stairs on Macondray Lane. The Filbert Street steps are one of the best, and traversing this pathway will be well worth the effort.
What to do there: The Filbert Street Steps climb through tropical gardens and end up at the iconic Coit Tower. It's a tiring climb, but take your time. Drink in the sights along the way, but also a lot of water. We want you to stay safe, hydrated and sprained ankle free while working those quads. When you reach the spectacular gardens and the view of the city at the end, take lots of photos!
#22 – Magowan's Infinite Mirror Maze
Why it's so awesome: This mirror maze isn't like the ones you probably remember from your childhood, instead, it's more like a psychedelic fever dream. It's located on Pier 39 and is a huge labyrinth lit with neon colors and filled with rave music and screaming, giggling customers. It's actually like a piece of changing, glittering art that you can walk through, bump into, and marvel at!
What to do there: You don't have to be a child to enjoy this maze, in fact, anyone who enjoys a laugh and a challenge will have fun. So, put aside your inhibitions and make your way through the labyrinth. Take some friends with you and be prepared to bump into them, literally, on your way. And once you've found your way through, try going through it backwards for an extra challenge!
#23 – The Wave Organ
Why it's so awesome: The Wave Organ was built in 1986 by Peter Richards and is designed to amplify the sounds of the waves crashing against the shore. It uses repurposed materials for everything, even to make a trash can, and emits low, gurgling tones that are not unlike what you'll hear when you put a shell to your ear.
What to do there: This is not a place to do anything. Instead, it's a detached, oddly beautiful sanctuary close to the city where you can marvel at the sounds of the ocean and the ingenuity of man. There are some great views of iconic sites in San Francisco from parts of this attraction, but mostly you should take the chance to have a break from the noise of the city and listen to the song of the sea for a while.
#24 – Garden of Fragrance – A beautiful and scenic place to check out in San Francisco
Why it's so awesome: Cities don't always smell the best. Between the pollution, cars, and too many people crammed too closely together they can be overwhelming. If you need a break from these smells, you'll find the antidote in the Garden of Fragrance. Located in, this is a small garden that's focused on plants that will delight your nose.
What to do there: This is the kind of area where you need to let go of the outside world and just enjoy. Smell is incredibly evocative, and it can change your mood and even bring back long-forgotten memories. And there are lots of great smells in this garden from lavender to rosemary and mint. And it's beloved by animals too, so you'll see lots of birds and small creatures enjoying the lush surroundings.
#25 – Institute of Illegal Images – Quite the quirky place in San Francisco!
Why it's so awesome: San Francisco was once the biggest supplier of LSD in the world and this museum explores this history through the art that was created at the time. It contains samples of the drug and chemically inactive sheets of it dating from the sixties as well as examples of the artwork this era produced.
What to do there: This is a very specific and slightly controversial genre of art and it has landed the owner in court twice. Both times the judges ruled that the exhibits on display were not for use as drugs, they're just a slightly unusual type of artwork and he was let go. So make sure you take the time to explore this side of San Francisco's past and see how LSD influenced and inspired art of every genre from spiritual to whimsical and sometimes even close to demented!
#26 – Japanese Tea Garden
Why its so awesome: The tea house that's at the center of this garden was built in 1894 as part of a Mid-Winter Fair. It was so popular that the tea house was preserved after the rest of the fair was cleared away and now it's a popular part of the Golden Gate Park. Some parts of this garden have been the same since the 1800s and were designed by Japanese landscape architect Makoto Hagiwara.
What to do there: Japanese gardens are some of the most beautiful, unique and structured in the world. They're designed for serenity and every plant and strip of grass works towards that aim. This garden is no different. Make sure you check out the Drum Bridge and spend some time exploring this five-acre garden. It's the ideal place to relax and center your mind before you move on to all of the other activities in San Francisco.
#27 – The Peephole Cinema
Why it's so awesome: In a small alley, there's a hole in the wall. This might not seem unusual, but this hole is deliberately made and it reveals something special. It's actually a theater, and when you look through the hole you will see a constant stream of short silent films and animation. The creator, Laurie O'Brien, wanted a new way to showcase animation and other types of films, and she's certainly done just that with this theater. She has also set up other locations in Brooklyn and Los Angeles, so make sure you check them out if these cities are part of your trip!
What to do there: This theater is easy to miss. Look for a sign with the name on it and a drawing of an eye. There aren't any other signposts, either in the alley or outside of it, so most people come across this theater by accident. The films run day and night, so gather up your courage, make sure you have the right hole in the wall and have a look!
#28 – Ferry Building Marketplace – A must-see for foodies!
Why it's so awesome: The food at the Marketplace is absolutely incredible and there's something for everyone here. No matter what food you enjoy or feel like you will find a stall, restaurant, grocery store or snack stop that has it. And it will all be good.
What to do there: Have a light breakfast and visit this site with an empty and rumbling stomach because you'll want to have plenty of room to try everything. At this location, you can take groceries home and cook for yourself or eat in one of the stalls that also acts as a restaurant. And if you want a view with your meal, then pick up a to-go meal and eat along the waterfront. There's nothing better for the appetite then looking out across the Bay.
#29 – The Cable Cars
Why it's so awesome: The cable cars in San Francisco are one of the most iconic images of this city and they've been featured in movies and TV shows ever since these things were invented. These cable cars are the last of their kind in the states and were invented as an alternative to the horse and buggy, which were incredibly dangerous on San Francisco's steep streets!
What to do there: Take a photo, because the cable cars are iconic, and you can't say that you've been to the city if you don't have a picture of them. And then go for a ride. The cable cars are rarely used by locals because they only traverse a small area. But tourists love them and sometimes you just have to act like a tourist and do what everyone else is doing!
#30 – Muir Woods National Monument – A beautiful outdoor place to visit in San Francisco
Why it's so awesome: Redwoods are an important part of California's landscape but unfortunately, they're been cleared so extensively that it's actually becoming rare to find them. But Muir Woods is a place where you can experience the awe of staring up at these massive trees just a short trip from the city.
What to do there: The largest tree in Muir Woods is around 258 feet tall and the average age of the trees is between 600 and 800 years, though this area contains trees that are far older. You'll be able to learn more about these ancient giants during your trip to this national monument and have a nice break from the city at the same time. There are six miles of trails through Muir woods and some short hikes that can be completed in around half an hour. There are also a number of beaches on site if you get tired of the shade and the serenity and want to catch some sun. Just be warned that parking isn't very good at this site, so make sure you get there early or organize alternative transport.
#31 – The Castro
Why it's so awesome: San Francisco is known for its rich gay and lesbian culture and the Castro is the heart of that. In fact, there are some who argue that San Francisco is the gay capital of the world and there are good reasons for that. The first openly gay politician in the US, Harvey Milk, held office in the city in the 1970s and his human rights efforts have left a lasting impact on the city. And apart from the history, this area is bright, cheerful and friendly, with picturesque Victorian homes.
What to do there: This area has lots of things to see and do. You can sing along to a show at the Castro Theater, visit the GLBT Museum on 18th Street to learn more about the city's history, and wander the streets looking at the buildings. And when you get hungry, the Castro has some of the best restaurants in the city as well as the best nightlife as well. So choose somewhere to eat and soak in the friendly atmosphere!
#32 – The City Lights Bookstore
Why it's so awesome: Technology has driven most bookstores out of business but this one is holding strong. It's a fixture in this neighborhood and the exterior of the store, a replica of a revolutionary mural from Mexico that was destroyed by military forces, reflects that. There are also art banners above the windows and signs telling you that your cell phone needs to be turned off if you're going to enjoy your time in the shop. All of this creates an atmosphere that reflects its origins as a city landmark and once a hangout for Beat-era writers.
What to do there: This is a bookstore with a difference. You won't find just best sellers here, instead, you can explore 3 floors of Beat-era writers and works released by independent publishers. You'll find poetry, politics, fiction, philosophy and history here, all waiting for you atop creaking wooden floors.
#33 – The Filmore
Why it's so awesome: if you know anything about music, then you've probably heard the name of this club before. Everyone who's anyone in the music industry either wants to play at the Filmore or has done so in the past. This most famous music hall showcases big stars as well as local acts. And it features every genre of music, so chances are that you'll discover a new music love here!
What to do there: Make sure you check out a show at the Filmore while you're in the city. It can be crowded, so get your tickets early and just enjoy whatever show they have on because it's bound to be top quality. And make sure you head to the upper level to look at the collection of Rockstar posters on the walls too, you might see some old favorites there! At the end of the night, the staff members hand out collectible posters, so check out what's available and snag yourself a souvenir while you're there!
#34 – Long Now Orrey
Why it's so awesome: This is a small museum that's a monument to long-term thinking. It has a number of displays, but the centerpiece is the Orrery, an enormous planetary model that harks back to Renaissance times. Designed by Danny Hills and Alexander Rose, it was made in 2005 out of silver-colored alloys and shows all the planets that are visible to the naked eye from Earth. It moves twice a day, sending the earth around the sun in a visual representation of our solar system.
What to do there: If you enjoy learning more about the solar system then seeing this visual representation is a good way to do expand your knowledge. Most people have never experienced the natural cycles of the earth on this scale, so make sure you take the time to understand what it's showing and what it represents. There are also smaller prototypes of this type of timepiece in the museum, so make sure you check them out as well.
#35 – The Grove – Possibly one of the most important places to visit in San Francisco
Why it's so awesome: This isn't a site that's awesome in the strictest sense, but it is incredibly important. The Grove exists so that all the people who died from AIDS aren't forgotten. Their names are etched in the stone, a reminder of a sad and fearful time in recent history that isn't often remembered or respected as it should be.
What to do there: Spend some time looking at the names. This seven-acre area of the Golden Gate Park is sobering in the midst of all that beauty. But it's also a reminder of the pain and loss suffered by minority groups and of the importance of community and treating everyone with kindness and respect.
Get insured for your trip to San Francisco!
Staying safe in San Francisco is easier if you're insured!
ALWAYS sort out your backpacker insurance before your trip. There's plenty to choose from in that department, but a good place to start is Safety Wing.
They offer month-to-month payments, no lock-in contracts, and require absolutely no itineraries: that's the exact kind of insurance long-term travellers and digital nomads need.
SafetyWing is cheap, easy, and admin-free: just sign up lickety-split so you can get back to it!
Click the button below to learn more about SafetyWing's setup or read our insider review for the full tasty scoop.
Find out what people want to know about the best places to visit in San Francisco
With its strong and varied culture, amazing scenery, and incredible food scene, it's no wonder that San Francisco has become one of the most popular cities for tourists in the world. This city does have its problems, most of them to do with the skyrocketing cost of living, but it's also an amazing and vibrant place to visit for a holiday. If you're looking for things to do and places to eat to suit your budget, our list will help you narrow down your choices so you have the most amazing trip ever!
---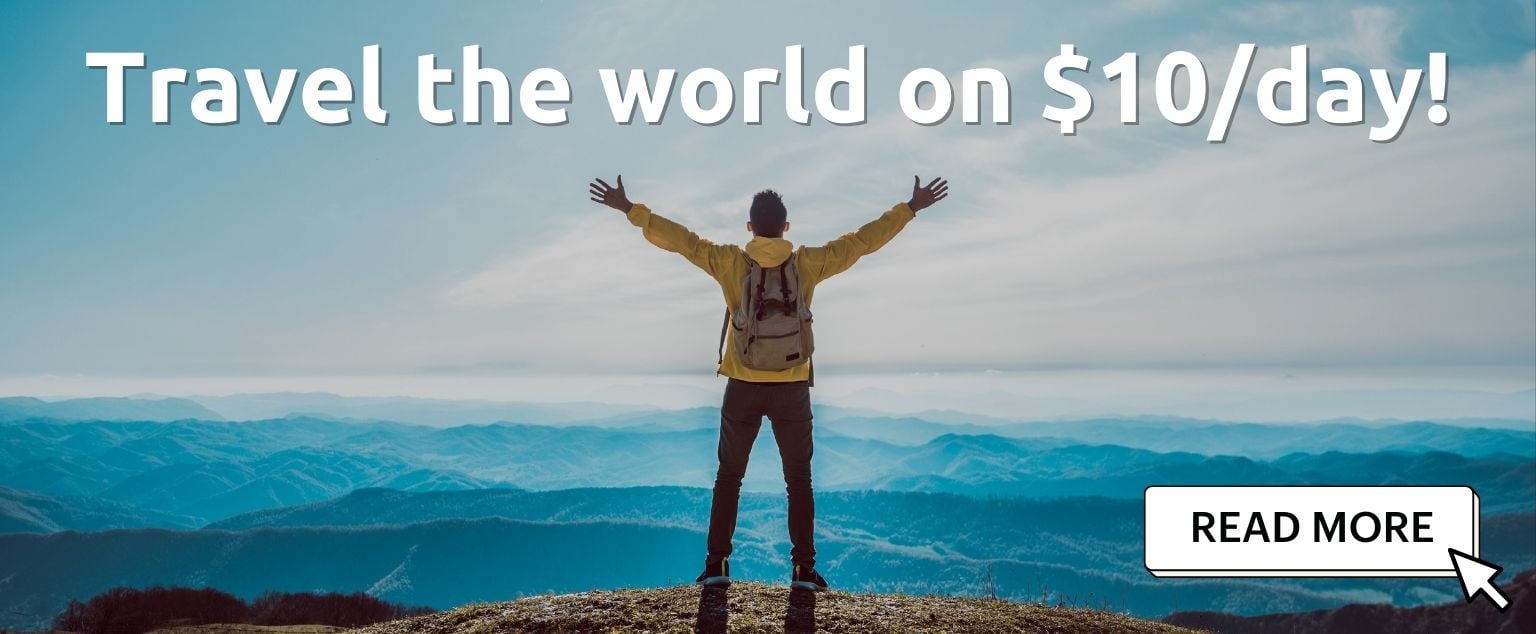 And for transparency's sake, please know that some of the links in our content are affiliate links. That means that if you book your accommodation, buy your gear, or sort your insurance through our link, we earn a small commission (at no extra cost to you). That said, we only link to the gear we trust and never recommend services we don't believe are up to scratch. Again, thank you!