Are you celestially destined to cause havoc in California? Do you reckon you can best the shark-infested waters of Alcatraz? Do you have a sizeable trust-fund/overdraft to carry you through?
Excellent! The city of 1000 views is open for business, and you will no doubt find many ways to exploit its various attributes. From staring at a large orange suspension bridge to sampling the exquisite Chinese cuisine, any SF itinerary you can cook up is bound to be a hit.
One of the best things about this city is that it is extremely walkable. Unlike LA, or other sprawling monstrosities, you can clear up most of the main attractions on foot. This is sad because the public transport is actually quite good (for the U.S.).
There is no doubt that San Francisco is a cool city, but it is also extremely expensive. With a perpetually booming economy, this 'small-town feel' urban metropolis has just the right balance of regulations and demand to make sure the prices are utterly daemonic. But it has really awesome nightlife too…
What are the Major Attractions in San Francisco?
San Francisco is a source of much surprise for those who are looking for a healthy amount of carnage. Sporting excellent museums, parks, and of course, the big bridge, there are ample fantastic places to visit throughout the city.
Here are San Francisco's finest people pullers:
The Golden Gate Bridge: This mass of metal is more than 2 miles in length, and is superbly highlighted against the blue backdrop. Enjoy driving or cycling across to the seaside town of Sausalito.
Palace of Fine Arts: This restored survivor of the 1915 Panama Pacific Exposition hosts some top art!
Golden Gate Park: Home to fabulous green gardens and museums, this expanse of green holds many of the city's top things to do, including the de Young Museum, the Japanese Tea Garden, and the San Francisco Botanical Garden.
Alcatraz Island: One of the most famous prisons in the world (escapes?), this island penitentiary has been on the tourism radar since 1973. Unmissable.
Legion of Honour: The city's finest museum, this building was created due to the patrons love of French valuables.
Fisherman's Wharf: Pretending to be Europe, this touristic zone is full of waterfront restaurants, cafes and the San Francisco Maritime National Historic Park, which holds fully reconstructed olden vessels!
Chinatown: No good American city is complete without an area filled with the Chinese. Backpackers, make note that many budget eats and seemingly illegal items are up for purchase in this district.
How Long Should I Spend in San Francisco?
San Francisco is a city of many facets, and of gargantuan size. Especially if you fancy snapping up a couple of the best day trips in the area, you can easily spend a week here.
However, as I'm sure is the same for you, my decisions are often guided by my shrinking bank balance and need for beers, which means that I'm usually adverse to spending time in very expensive places. I would say 3 days is enough to get a feel for the city, and still be financially afloat.
If you have friends you can stay with, or if you have an exceptional Coach surfing profile, you can easily make your stay last for a while. For those willing to risk it all and take on the Tinder approach to accommodation, I salute you.
Stay safe heroes.
Looking for a little inspiration? Ready for an an excellent 3 days in San Francisco? Let's visit a prison, enjoy a bridge, and try not to offend the Chinese (and other residents of Chinatown)…
Day 1: The Touristy Stuff
Day 1 of this itinerary for backpacking around San Francisco is meant to knock-off the big tourist attractions. Starting at the ever-popular Fisherman's Wharf, you'll travel along the northern edges of San Francisco and end-up at the picturesque Golden Gate Bridge.
Fisherman's Wharf was once the primary marina for SF's large fisherman population, harboring hundreds of vessels at one point in time. Nowadays, it's the most popular district in San Francisco and receives millions of tourists each year. Grab a ferry to Alcatraz if it suits!
Must see sights at Fisherman's Wharf include the fascinating Exploratorium Museum and Ghirardelli Square, which was once home to the famous chocolate factory of the same name.
Keep an eye for the native sea lions and street performers as well. Once you've had your fill of this bustling area, hop on a cable car and head west towards the Presidio.
On the way to Presidio, you'll pass through the Marina, Pacific Heights, and Cow Hollow neighborhoods. Here is some of the most stunning architecture in the city – mansions, villas, and overall really expensive houses dot the ridges of these areas.
Most impressive is the Palace of Fine Arts, a wonderfully bucolic Romanesque-looking rotunda sitting in an equally pretty park.
Upon leaving the Palace, you'll be in the Presidio. This district was once a huge military base – now it's home to some SF's best parklands. Set against the Golden Gate Bridge, there dozens of excellent trails here. Chrissy Fields, the Bay Trail, and Coastal Trail are some examples.
Wrap up your day by walking across the Golden Gate Bridge and then back. Touted as the most beautiful bridge in the world, the Golden Gate Bridge is San Fran's claim to fame; missing it would be an enormous error.
Day 2: Exploring the City Centre
Hang out in San Francisco's dense urban core and get a healthy dose of its history! On Day 2 in San Francisco, we'll be backpacking around San Francisco's Tenderloin, SoMa, Chinatown, and Nob Hill neighbourhoods.
Our route for this day is going to look a bit like a giant loop. Starting in the Tenderloin, we see some of San Francisco's most reputable civic attractions. Here are several of the city's top museums, theatres, and public buildings. City Hall, host to a famous NYE party, is located in this district, as well as the Asian Art Museum, SF Opera House, SF Symphony, and exalted Orpheum Theatre.
From Tenderloin, we head to the SoMa (South of Market) area. This once decrepit district was SF's primary industrial district; now, it's the epicentre for city's massive urban renewal. All kinds of warehouses and factories are being turned into clubs, housing, arcades, you name it.
Be sure to stop by Union Square on the way – this is one of the largest shopping areas in the nation and is considered "the heart of San Francisco."
Upon arriving in Chinatown, just go for a wander in its many alleys – some appear directly out of some distant oriental village so much so that they have even be used in several films.
Finish your day at Nob Hill. This affluent neighbourhood is full of cool sights like the twisted Lombard Street and Grace Cathedral. The streets of this district are pretty steep, but the views are awesome. Luckily, several cable cars run up and down to assist in your climb if you need it.
Day 3: The Mission, Haight, Castro
We save the best of your San Francisco backpacking trip for last! On our third and final day in this glorious city, we visit the awesome neighbourhoods of the Mission, Castro, and Haight. Here is a thriving art scene with lots of great cafes, parks, and pubs to relax in.
Running all the way from Golden Gate Park to Market Street, the Haight was once ground-zero for San Francisco's hippie movement. A distinct culture arose here that still pervades to this day, though it's been washed-away over the years by urban renewal and gentrification.
Next, we visit the Castro. Like Haight, the Castro was a haven for another sort of societal abject, this time the LGBT community. Unlike the Haight though, Castro is still firmly in the grasps of its community.
Visit one of this neighbourhood's many civic centres, like the GLBT Historical Society and LGBT Community Centre, for a lesson in gay history — yay for cultural LGBT travel! The Castro is also a great place to party and just let loose.
In closing, we spend our last hours in the Mission. Historically a Hispanic neighbourhood (again threatened by gentrification), the Mission is a very fun neighbourhood to explore. Many of the city's best parks, like Dolores and Bernal Hill, are here and many residents spend long afternoons picnicking in these. Visit the Mission and its many cafes before the area is completely erased by redevelopment.
Spending More Time in San Francisco?
If you're planning on staying for the long haul (perhaps you leak money from your orifices, or have at least one good friend), then there is much more chaos to cause in and around the town.
Definitely pay attention to the natural beauty that is on your Californian doorstep, and if you're a surfer, take full advantage! Staying for a while also allows you to unlock a myriad of festivals, raves and concerts that you may find yourself attracted to.
These are the engagements to pursue if you have more time in San Francisco:
Oakland: San Francisco's semi-brother, this city has an up & coming everything, and has turned a bunch of churches into nightclubs.
Monterey County: If you're looking for some surf, here's where you'll find it. Although still relatively misty, you should be able to catch a couple of true bangers.
Muir Woods: Just a few minutes outside the city, this Redwood forest has some great short hiking trails to explore.
Yosemite National Park: Located around 3 hours away, there are all kinds of outdoor activities that will leave you in natural awe. Make sure you are prepared for entrance fees and parking passes!
Big Sur: Boasting some pretty fat waves, you can get in the tube man. There is some beautiful coastline, and the Point Lobos Natural Reserve is exceptionally pretty.
Santa Cruz: This coastal city has (again) some great surfing. Check out the Roaring Camp Railroads if you are in search of something marginally more intellectually stimulating.
There are bucket loads of sensational things to do in San Francisco, including repeatedly checking your bank balance over and over again to confirm you are just poor, not crazy. And eating some really exceptional Asian cuisine.
Here are some pointers for tourists:
1. Walk or Bike Across the Golden Gate Bridge
Take a hike across San Francisco's icon! It's longer than you think… Many people choose to rent a bike and ride across to the quaint town of Sausalito. You can ferry back to San Francisco later!
2. Visit Alcatraz
Once the USA's most airtight prison, Alcatraz is now a museum exhibiting the lives of dangerous criminals. Shark infested waters and tight conditions meant this maximum security prison was believed unescapable. Enter one of the most daring escape attempts of all time…
Yah. They didn't make it.
3. Ride a Cable Car at Fisherman's Wharf
The Wharf is, in my opinion, a bit of tourist trap, so what better way to experience it than on the move while riding the cable car?! Do a drive-by of one of SF's most hyped attractions while on an equally hyped cable car. You'll effectively be killing two birds with one stone.
4. Catch the Sunrise from Twin Peaks
Twin Peaks has the finest views in the entire city and is a great place to catch the sunrise. They don't call San Francisco the city with a 1,000 views for nothing.
5. Have a Picnic at Dolores Park
This park is probably the most-loved public space in the entire city. Grab a bite, a bottle, and just go people watching here. Trust me, there is lots to see. Afterward, take a walk around San Francisco's historic and increasingly gentrified neighborhoods of the Mission and Castro.
6. Catch a Giants' Game
The Warriors may be becoming one of the greatest NBA dynasties ever and the 49ers may have been the talk of the town at one point, but there's only one true sport for a San Franciscan: baseball. Go to Giants game and feel the camaraderie all around you.
7. Explore Chinatown
San Francisco's Chinatown is the oldest of its kind in America and hosts the largest Chinese population outside of China itself. Come here for a (slightly westernized) taste of Chinese life and cuisine. This is one of the best places in San Francisco to eat.
8. "Lounge" on the Beach
San Francisco is famous for its near-constant fog, which can get dreary sometimes; what better way to say "fuck off" to this soupy mist then relaxing on the beach in spite of it. You may even get lucky and spot the Golden Gate from the likes of Baker, China, and/or Marshall's Beach. Bring a sweater!
9. Get Outside of the City
San Francisco is only the tip of the iceberg known as "The Bay Area." Seriously, this gargantuan urban conglomeration is full of a ton of things to do. Take the BART across the bay to trendy Oakland. Ride south to San Jose to see where all those tech entrepreneurs work and live. Go wine tasting in the Napa Valley, or Sonoma for a cheaper option. There's lots to do besides just backpacking around San Francisco! In Fact, the Bay Area is a prime spot for glamping, as it's known for having some of the most magical nature spots.
10. Visit the Palace of Fine Arts and Presidio
The Palace of Fine Arts is one of my favorite landmarks in the city and should not be missed. This structure really stands out from the rest of the surrounding architecture. From here, you can head to pastoral Presidio district with its many groves and charming houses.
Off the Beaten Path in San Francisco
Wanna explore a bit? My best advice is to hop on the next train or bus and get out of the city. The Bay Area's sattelite cities (Oakland, Marin, etc) are worth visiting, and so is the rest of California for that matter. Go somewhere less visited by tourists for a real taste of the Bay Area. Its easy to take day trips from San Francisco, so don't lose yourself in the city buzz.
Here are a few suggestions for backpacking outside of San Francisco.
1. Go Backpacking in Oakland
Oakland is San Francisco's rougher, more down-to-earth cousin. Historically an industrial and port city, one that has had its fair share of crime and hardship, Oakland is quickly coming into its own. Drug dens are turning into bistros; once violent lots now host farmer's markets; decrepit churches are now nightclubs. Oakland is becoming the new "it" place in America.
2. Drink wine in Napa Valley
Napa Valley is arguably the most well-known and well-regarded wine region in the entire United States. As an Oregonian who insists on Pinots and shuns most Californian products, trust me, it's hard to accept that truth. Tour the many vineyards of Napa Valley for a taste of a California Cab plus many more grape varietals.
Nearby Santa Rosa and Sonoma County have some pretty good vineyards as well that tend to be more affordable. There's plenty to do in the vicitinity as well.
3. Surf in Monterey County
Southern California usually gets all of the attention when it comes to surfing; then again, it's hard to compete with that year-round sun and gnarly swell. Lesser-known Monterey County has some of the best, if not mistiest, surf in all of the state though. Spend a weekend in infamous Santa Cruz for the best vibes.
Continue further to Big Sur State Park for a piece of the prettiest coastline in California as well.
4. Travel to San Jose and Palo Alto
Of great renown, the Southern Bay Area, composed primarily of San Jose and Palo Alto, is home to such prestigious institutions like Stanford University, Silicon Valley, and whatever the Elon Musk is cooking up these days. This part of the Bay is pretty affluent and downright sterile at times but paying a visit, nonetheless, is still a worthwhile experience. Maybe you'll bump into the world's next tech billionaire?
5. Hike in Yosemite and the Northern Sierra Nevada
Perhaps one of San Francisco's biggest draws its close proximity to the Sierra Nevada mountains. Just a few hours away from San Francisco, you'll find yourself at the doorstep of some of America's most loved outdoor destinations like the uber-popular Yosemite National Park or superlative Lake Tahoe.
There are plenty of epic Californian trails crisscrossing these mountains, many of which you'll knock your socks off.
Hello backpackers! Let's start with the low down. A hostel in San Francisco will set you back around $45. If you're really scummy and find a dodgy one, you can go as low as $30. In the winter the prices fall a little, but you're still looking at $40 a night. For what you get, this can actually feel pretty value for money, especially if you plan on building a hostelling crew!
Another option that can work out pretty cheap is splitting the cost of a cheap San Francisco Airbnb. When you get 4 people and book a $120/night property, you can actually beat those hostel prices!
Next on the list, you can try some scoundrel options, such as Couchsurfing, or bringing your best backpacking tent. There are numerous campsites just outside of San Francisco, and you may be able to pitch up in the wilderness unnoticed if you so please. Not in the city centre. Don't leave a mess.
Lastly, you can book a hotel. This is not very backpacker like, but is comfortable, offers top service, and can give you some great amenities, like a pool!
The Best Places to Stay in San Francisco
Whilst it may be on the pricey side, there are still many comfortable abodes where thou canst rest thy weary soul. Finding out where to stay in San Francisco has never been easier…
San Francisco Accommodation Travel Hacks
Let's face it, sometimes we all need to stay in a hostel. Hostels are great for meeting fellow travellers and just having space where you can do your thing at your own pace. Backpacker accommodation in San Francisco is far from cheap, however.
I will just say the prices are staggering once you learn what they are. So, stay at a hostel for a night or two and consider your other options:
Couchsurf!: If you manage to land a Couchsurfing spot in San Francisco, you will have successfully eliminated your biggest cost: accommodation. I'll be honest with you though; Couchsurfing is more popular than ever before.
I've been told Couchsurfing hosts in San Francisco can receive up to 50+ requests PER DAY! Point being, whilst I would not explicitly count on Couchsurfing in SF, I would sure give it an honest go. Make sure you send a very convincing message short of selling your body and your soul.
Tap into your backpacker network: If you have done any sort of backpacking before, odds are you know someone who knows someone from SF. Californians love to go backpacking! Before you begin your San Francisco backpacking trip, I suggest you put your feelers out there and ask your network of friends if they know of someone whom you can crash with for a night or two.
Don't Sleep at All: You failed! Obviously this is not an option. However, San Fran prices make it tempting. There are quite a few campsites near San Francisco which can offer a comfortable pitch during summer months. This can honestly be cheaper than staying nearer the centre.
I'm going to be frank here: San Francisco can be dishearteningly expensive sometimes. You and just about every soul on this planet want to live in and visit this booming metropolis, which means that prices, as well as demand, are extremely high. Make the wrong move; go to the wrong bar; book the wrong lodge, and watch your funds dry up.
Do not deter though, my eager backpackers, as nothing is impossible in this world if you set your mind to it. San Francisco can be cheap so long as you do everything right. You won't get by on, say, a Southeast Asia budget but, compared to what other people spend, it'll sure feel like you did.
An average daily budget in San Francisco will be around $70-85 per day, though stingy travellers can get by on as low as $25-30. Most of your day-to-day expenses in San Francisco will revolve around food/drink and transportation.
Hostels in San Francisco, though pricey by some standards, are still reasonably priced for the value. Should these still prove too expensive, there are plenty of Couchsurfing hosts that would love to take you in. Hotels tend to be a bit pricey, especially downtown, so find a group to split a hotel or apartment.
A Daily Budget in San Francisco
Below is a breakdown of the costs of travel in San Francisco for the average backpacker, courtesy of my exceptional San Francisco travel guide.
San Francisco on a Budget – Top Tips and Tricks
There are always (ALWAYS) ways to save cash when visiting a new city; San Francisco is no exception. With the proper spending habits, you can stay in San Francisco without feeling the screws tighten around your wallet.
Below is a list of tips for backpacking San Francisco on the cheap. Follow these words of advice and you'll find that your dollar goes much further.
Go for (lots) of walks: This way you don't have to pay for the overpriced tram! Since San Francisco is such a compact city, most walking distances are manageable as well. In a day you could reasonably walk between its top attractions. Most of the city's free tours revolve around walking as well.
Always pre-fade before going out: Buying full-priced drinks at the bar is a great way to waste your money. Instead, buy booze at the store and drink with your friends at the hostel/their house/the park/anywhere besides the actual bar.
Cook at home as often as possible: One of the most proven ways of saving money for backpackers: buying your own groceries and cooking at home will save you heaps of cash.
Buy a discount pass for public transport: If you plan on utilizing San Francisco's admittedly amazing public transport, then buy a discount pass of some sort; full-priced, individual tickets are for suckers. The SFMTA offers visitors passes that range in length and price. Note that these particular passes aren't accepted on BART.
Take advantage of happy hour: If you simply have to buy a drink in a bar, do so during happy hour. A much-loved time of the day, happy hour (usually 4pm-6pm) is when you'll find the cheapest drinks.
Pack a travel water bottle and save money every day!
Why You Should Travel to San Francisco with a Water Bottle
Plastic washes up on even the most pristine beaches… so do your part and keep the Big Blue beautiful
You aren't going to save the world overnight, but you might as well be part of the solution and not the problem. When you travel to some of the world's most remote places, you come to realise the full extent of the plastic problem. And I hope you become more inspired to continue being a responsible traveller.
Plus, now you won't be buying overpriced bottles of water from the supermarkets either! Travel with a filtered water bottle instead and never waste a cent nor a turtle's life again.
San Francisco is subject to a fairly tame climate, one that doesn't see too much variation in temperature or too extreme of weather. Summers are cool and dry while winters are only slightly cooler and rainy. Fog will, of course, be an issue year round so there's no point in trying to avoid it, although it seems like the city is warming up, and seeing sunnier days more often every year.
I've personally visited the city during all of its seasons and can comfortably say that there really is no bad time to visit San Francisco. It's never too hot, too cold, too windy, too rainy, or uncomfortable at all really (again, excluding the fog).
If you really wanted to go backpacking in San Francisco during the best possible time, the weather is, reportedly, the best from September to October.
Temperatures at this time are actually higher than those during the summer. On top of this, there are fewer tourists in the city.
On that note, San Francisco should be avoided during the height of summer when all of the tourists are actually there: prices will be much, much higher and the city will be a zoo.
What to Pack for San Francisco
Despite the easy and consistent temperatures, it is worth preparing that packing list! Fog vision would be a great addition, but I don't think anyone has got there yet.
Traipse the CIty in Style!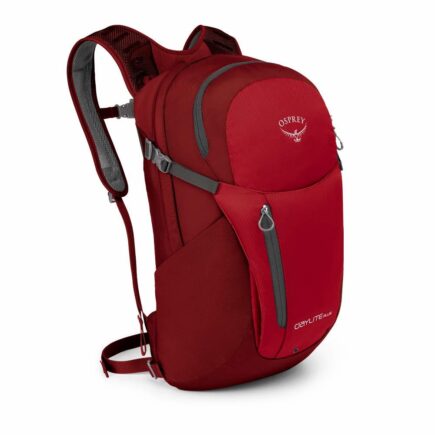 Traipse the CIty in Style!
Osprey Daylite Plus
Any city slicker needs a SLICK daypack. In general, you can never go wrong with an Osprey pack, but with its array of awesome organisation, durable materials, and a comfy build, the Daylite Plus will make your urban jaunts buttery smooth.
Drink from ANYWHERE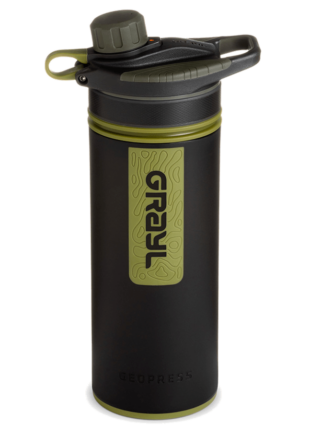 Drink from ANYWHERE
Grayl Geopress Filtered Bottle
Save $$$, save the planet, and save yourself the headache (or tummy ache). Instead of sticking to bottled plastic, buy a Grayl Geopress, drink water no matter the source, and be happy knowing the turtles and fishies thank you (and so do we!). 🙂
Pics or It Didn't Happen 😉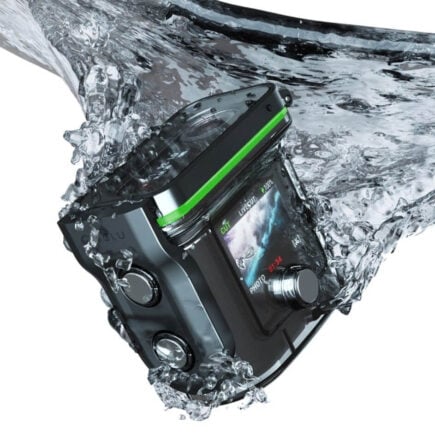 Pics or It Didn't Happen 😉
OCLU Action Camera
Wait, it's cheaper than a GoPro and… better than a GoPro? The OCLU action cam is the cam for budget backpackers that want to immortalise all their wildest adventures – including that time you dropped it off a Himalayan mountain – WITHOUT breaking the bank.
Harness the Sun!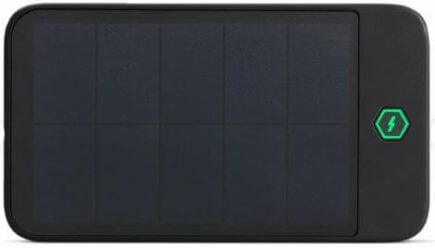 Harness the Sun!
Solgaard Solarbank
Resourceful travellers know how to find power outlets anywhere on the road; smart travellers just pack a solar power bank instead. With 4-5 phone cycles per charge and the ability to top up literally anywhere the sun is shining, there's no reason to ever get lost again!
Don't Annoy Your Dormies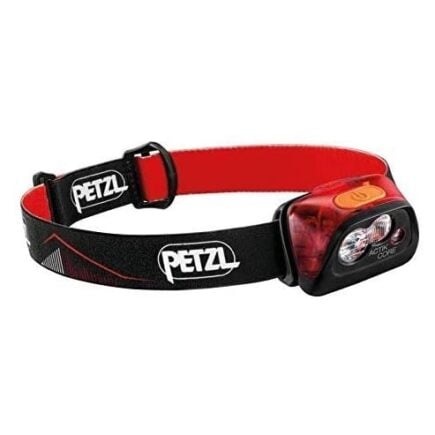 Don't Annoy Your Dormies
Petzl Actik Core Headlamp
ALL travellers need a headtorch – no exceptions! Even in the hostel dorm, this beauty can save you in a real pinch. If you haven't got in on the headtorch game, DO. I promise you: you'll never look back. Or at least if you do, you'll be able to see what you're looking at.
San Francisco is a safe city by American standards. Many once grimy neighbourhoods have been redeveloped recently (for better and worse) and violent crime is down significantly.
If you want to continue staying safe whilst backpacking, just continue to use your noggin and take the usual precautions. Don't let your girlfriend walk home alone late, and don't flash those valuables people. Standard procedure.
The most concerning thing that travellers need to keep an eye out for in SF is homelessness. San Francisco has the largest homeless population per capita in the entire United States, thanks in part to the temperate weather. There are certainly some districts that still see a fair bit of crime (this is America after all) so travelers should remain aware of their surroundings and keep their guard up.
Most homeless persons are harmless, with a bark that's almost always bigger than their bite. Many will scream either at a stranger or some imaginary antagonist for no reason at all. Few, if any bums, actually have the strength or intentions to hurt you. In rare instances, a bum with a chip on his shoulder may hold someone at knifepoint though, so don't start thinking that they're completely passive.
If a bum approaches you for money or any reason, just politely say no and walk away. Avoid indulging or misleading them.
In my experiences, beggars are usually most upset when they've been talking to you for awhile and don't get anything in return. NEVER EVER leave any belongings in your car either – though vagrants won't outright accost you, they'll certainly rob you when your back is turned. I've had my car window broken several times because I left a bag or even spare coins in the center console.
Sex, Drugs, and Rock 'n' Roll in San Francisco
San Francisco has all 3 top aspects of letting loose. If you want to burn through your green paper, self-respect, and all of your top dance moves, you should have 0 trouble finding some appropriate haunts. Cannabis is legal for over 21s, but don't go buying a ton. Keep it personal people.
San Francisco has a strip scene, but is all around pretty pricey if you're operating at the backpacker level. A beer will set you back $8 in a pub. This is why it is crucial to pre drink before you head out.
The top clubs in San Francisco are the Fillmore, the Warfield, Mezzanine, 1015 Falsom, and Biscuits and Blues. Cut some shapes, buy a hideously overpriced round of shots at the bar, and rule this damn city!
San Francisco is a pretty safe city, especially for the USA, which means that you can relax a little more when it comes to safety. This doesn't mean be stupid, so walk your friends home, don't leave your drink unattended, and keep your valuables out of site. And use protection 😉
San Francisco is a lot of fun for sure.
Getting Insured Before Visiting San Francisco
Traveling without insurance would be risky so do consider getting good backpacker insurance sorted before you head off on an adventure.
I have been using World Nomads for some time now and made a few claims over the years. They're easy to use, professional and relatively affordable. They may also let you buy or extend a policy once you've started your trip and are already abroad which is super handy.
If there's one insurance company I trust, it's World Nomads.
ALWAYS sort out your backpacker insurance before your trip. There's plenty to choose from in that department, but a good place to start is Safety Wing.
They offer month-to-month payments, no lock-in contracts, and require absolutely no itineraries: that's the exact kind of insurance long-term travellers and digital nomads need.
SafetyWing is cheap, easy, and admin-free: just sign up lickety-split so you can get back to it!
Click the button below to learn more about SafetyWing's setup or read our insider review for the full tasty scoop.
There are several ways of getting into San Francisco. Most visitors arrive at San Francisco International Airport, located about 14 miles south of the city center. This somewhat maddening airport (it's a jumbled mess) is serviced by the BART – one-way tickets cost around $10.
Alternative airports include Oakland International Airport and Norman Y. Mineta San Jose International Airport. Flights to Oakland Airport, in particular, are usually more affordable than SF or San Jose. When traveling to San Francisco, 9 times out of 10 I fly to Oakland because I received a good deal. The train ride from Oakland Airport to Downtown SF is only an extra dollar as well ($11).
If you're driving – perhaps you're on a road trip through California – you can access San Francisco in many ways. You can travel up the peninsula and end up in the southern suburbs of the city or take one of the many bridges that all drop you downtown. I really suggest parking the car in one of SF's outer neighborhoods though as parking can be a nightmare in the center of the city. While you can park for free in the outer neighborhoods, downtown parking can sometimes cost $20 per hour!
For a slightly different way of entering the city, try catching one of the many ferries across the bay! The views from one of these are often lovely and the ride is comfortable. Many Bay Area folk use these ferries to actually commute to work from North Bay.
Getting Around San Francisco
San Francisco has some of the best public transport in the entire United States! A fleet of buses, subways, trolleys, streetcars, and cable cars link the city in nearly every way possible.
Nearly all public transport within San Francisco itself falls under the MUNI (Municipal Rail). Though primarily a rail line, MUNI has also incorporated most of the city's public transport into itself meaning that MUNI tickets will be accepted just about anywhere. Single tickets cost $2.75 and last for 90 minutes. Day passes can be bought for $20 and, in addition, allow unlimited rides on the historic cable cars, which require separate tickets for single rides.
There are a couple of different MUNI passes available to visitors. Most will simply get a 3-day pass for $31 or a 7-day for $40 – these "scratch cards" are accepted on all forms of transport.
Clipper Cards are also available, which are, essentially, a more permanent ticket. These cards are dispensed for free and charged with funds to then be used on the bus, train, etc. Simply tap them to the card reader on whatever form of transport you're using and then go on your way.
The BART (Bay Area Rapid Transport) is a larger rail system that connects the Greater Bay Area. Tickets bought on MUNI vehicles are not accepted on the BART, though Clipper Cards can be used. BART charges based upon distances traveled and these fees can be quite expensive if you're commuting a long way. Use BART only when necessary.
Moreover, BART only connects part of San Francisco (Downtown, Union Square, SoMa, and the Mission) to East Bay and down to the Airport. To go further South, Cal Train goes south to each downtown city on the Peninsula towards San Jose and beyond.
Long Distance Trains and Buses from San Francisco
In the same way that you entered San Francisco, you can depart the city. Long-distance buses and trains connect San Francisco with other major West Coast locations as well as some continental cities.
There are many ways of moving up and down the West Coast from San Francisco. The previously mentioned Megabus and Hoang buses connect SF with Southern California and other parts of Northern California, while Bolt Bus runs all the way north to Vancouver, BC.
Greyhound goes just about everywhere.
If you're a lover of locomotives, there's a lovely train the runs the entire length of the West Coast. Called the Coast Starlight, this train takes 36 hours to complete its entire route. Along the way, you'll see some highlights of the West Coast's natural beauty including views of Mt Shasta, the Pacific Coast, and Southern Oregon. There are even wine tastings!
Another long-distance rail option is the California Zephyr, which connects San Francisco with Chicago. At 52 hours, this is one of the longest train rides in America and, purportedly, one of the most beautiful. On this train, you'll travel across the gorgeous Colorado Plateau and be afforded views of the Sierra Nevada, the Rockies, and eventually the Great Plains. Be sure to hop-off halfway at Denver, which is one of my favorite cities in the USA.
Long term travel is awesome. Giving back is awesome too. For backpackers looking to travel long-term on a budget in San Francisco whilst making a real impact on local communities, look no further than World Packers. World Packers is an excellent platform connecting travelers with meaningful volunteer positions throughout the world.
In exchange for a few hours of work each day, your room and board are covered.
Backpackers can spend long periods of time volunteering in an awesome place without spending any money. Meaningful life and travel experiences are rooted in stepping out of your comfort zone and into the world of a purposeful project.
Worldpackers opens the doors for work opportunities in hostels, homestays, NGOs, and eco-projects around the world. We've tried and approved them ourselves – check out our Worldpackers in-depth review here.
If you're ready to create a life-changing travel experience and give back to the community, join the Worldpacker community now. As a Broke Backpacker reader, you'll get a special discount of $10. Just use the discount code BROKEBACKPACKER and your membership is discounted from $49 a year to only $39.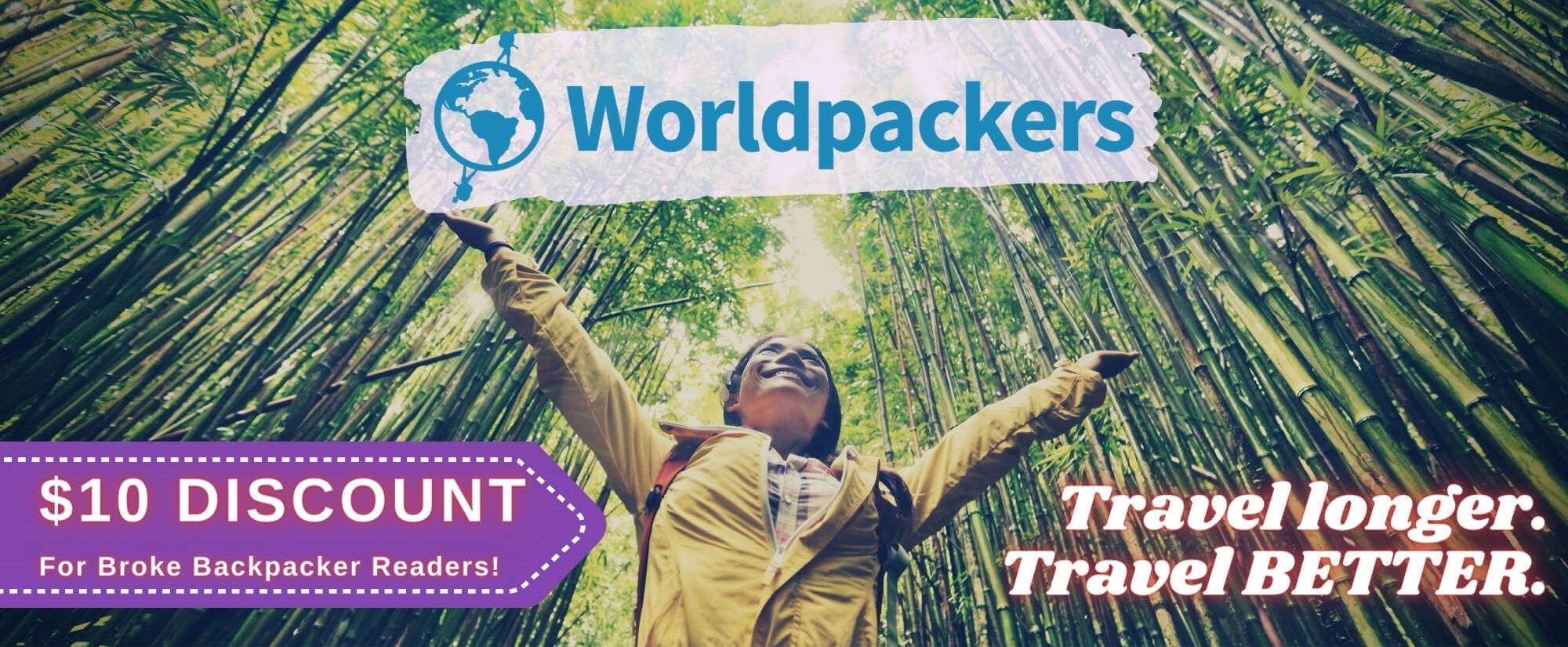 Worldpackers: connecting travellers with meaningful travel experiences.
Once a refuge for druggies, hippies, and hideaways, the nightlife of San Francisco has changed along with its people. Gone (but not forgotten) are many of the dives and corner pubs that once kept SF's residents going, transformed into something modern yet familiar at the same time.
Every day, new drinking holes of every sort are opening up in San Francisco. Rustic whiskey rooms, dazzling clubs, raucous concert halls, all are there, eager to take away the stresses of the work week.
Each district is catered to a different group of people. Gritty Tenderloin is where you'll find most of the city's hipster haunts, complete with craft and dive bars alike. Marina District is full of young professionals handing out business cards and drinking Moscow Mules. Castro is still the best place to go out for LGBT community and has a fun nightlife for all.
Check out these top tier bars for some inspo:
Thieves Tavern (Mission)
Wreck Room (Nob Hill)
Tipsy Pig (Marina)
DNA Lounge (SoMa)
Cobb's Comedy Club (North Beach)
SoMa is full of industrial buildings that have been converted either into breweries or nightclubs. North Beach is the strip club capital of SF. Finally, you can find just about any sort of bar in the Mission or Nob Hill – going out in these neighborhoods is probably a no-fail.
San Francisco has an increasingly active "after-hours" and "underground" scene as well. There are warehouse parties happening all the time in SF. At the same time, many unsuspecting venues hold special performances or events that can be surprisingly debaucherous. Check the papers and on Facebook for links to these secret parties.
Dining in San Francisco
There are many ways to grab a bite and beverage in San Francisco. From unassuming holes-in-the-wall to cinque gastro lounges, there's a little of everything here. If you have time, a walking food tour is a great way to sample the best food in the city.
To help you sort through San Francisco's many options, I've broken down the different types of establishments where you can get food and drink.
Diner/Cafe ($-$$): Usually the simplest form of dining in San Francisco. The offer food and drink for reasonable prices and the quality is sometimes very good. Aesthetically, diners are often very retro while cafes feel more European.
Food Cart ($-$$): As the name suggests, these are carts or small mobile kitchens that make food. The food from these is, in my opinion, the best there is. With less overhead, owners can spend more time on creating great food and at great prices. Check out Off the Grid to get a schedule of the Bay Area food trucks.
Fast Food ($): McDonald's, Wendy's Burger King, Taco Bell…go to these only if you're desperate or drunk. In N' Out Burger is an icon of California and should actually be visited at least once.
Restaurant ($$-$$$): Comes in all shapes and sizes from American bistros to Turkish mezzes to ultra-experimental gastro kitchens; these are only a few examples. Prices vary but most are usually more expensive than the previously mentioned varieties.
Cellar/Taphouse ($$): Craft bars that offer huge array of beers or wines. Many selections are quite rare as well and so prices will be justifiably higher.
Best Restaurants in San Francisco
San Francisco is home to high quality dining. It has a reputation for being one of the greatest 'foodie' cities in America, and this title is certainly well-earnt! You can blow half your budget chasing those sweet sweet Michelin Stars, but there are also a ton of great places that won't break your bank.
Unless you have your heart set on that tasty food tour, these are the best places you can indulge those senses:
($$) Tartine Manufactory: Complete with a bakery, this establish has a choose your weapon thing going on. Try the Lamb Neck Ragu, sublime.
($$$) Mister Jiu's: A western take on Cantonese cooking, this fine dining option is one of the tastiest in town.
($) Saigon Sandwich: Affordable bánh mi are on the menu today, clocking in at just $5 for a fat sandwich. Definitely a great luncheon.
($) Lou's Cafe: This delightful joint serves up some big sandwiches, each with a quarter pound of hog deli waiting to be scrammed. Enjoy big munch at low price 🙂
($) El Farolito: Serving up spicy cuisine with fiery passion, we have some top tacos, burritos and more from this cash-only establishment. Hello tax-fraud.
($) Golden Boy Pizza: Fluffy doughy gorgeousness at all hours makes this an excellent haunt for the budget traveller. There is no better taste in those little hours…
San Francisco is full of surprises, and I know you're after a little bonus. Well done on making it through this entire San Francisco travel guide! It's time for a few treats…
Hiking in San Francisco
For a good mix of urban and pastoral hikes, check out these top 5 walks around the San Francisco area:
Golden Bridge Walk: Perhaps the most well known and touristy walk in San Francisco. Walk 2 miles across the bridge and back for a total of 4 miles.
Mt Tamalpais: Located north of SF about an hour in the Muir Woods. This area offers amazing views of the Bay and its constantly shifting fogbanks.
Land's End: Surprisingly rugged coastal walk located at the northwestern tip of San Francisco.
Angel's Island: Hike around the second largest island in the San Francisco Bay, which was once the primary immigration station for the West Coast.
Russian and Telegraph Hills: This urban hike that connects two of San Francisco's most prominent hills. There are lots of photographic opportunities at Lombard Street and the Coit Tower.
Brewing, Distilling, and Wine Making in San Francisco
San Francisco has an amazing craft booze scene, one that churns out all sorts of alcohol. Beer, wine, spirits – you name it – can all be found locally in the Bay Area. Aficionados will find just about anything that there heart desires while backpacking in San Francisco.
Below is a list of some of the Bay Area's best breweries, distilleries, and wineries.
Breweries around San Francisco:
Almanac (Alameda)
Local Brewing Co. (Mission Bay, SF)
Anchor Brewing (Potrero Hill, SF)
Russian River (Santa Rosa)
Cellarmaker (Market, SF)
Distilleries around San Francisco:
St. George Spirits (Alameda)
Hangar One (Alameda)
Seven Stills (Bayview, SF)
Anchor Distilling (Potrero Hill, SF)
Raff Distillerie (Treasure Island, SF)
Wineries around San Francisco:
Loma Prieta Winery (Santa Cruz)
Ridge Vineyards (Cupertino)
David Bruce Wines (Los Gatos)
Bogle Vineyards (Clarksburg)
Anything in Napa Valley
Here's what we're usually asked when people are looking through a top-tier San Francisco travel guide.
San Francisco is a city full of flavour (especially South-East Asian), colour, and Fog. I hope I have lived up to my introduction and given you an exceptional low-down on the state of backpacking in San Francisco, and that you go on and live a very happy existence.
Remember, if you're ever in doubt, it never hurts to ask for help. Don't know where to sleep? Ask someone. Don't know where to eat? Ask someone. Google is a genius, but people can be great too!
San Francisco is a joy of a city, and if you're prepared to spend the $$$, you should have a truly excellent city experience.
Updated June 2023 by Abraham Lea
---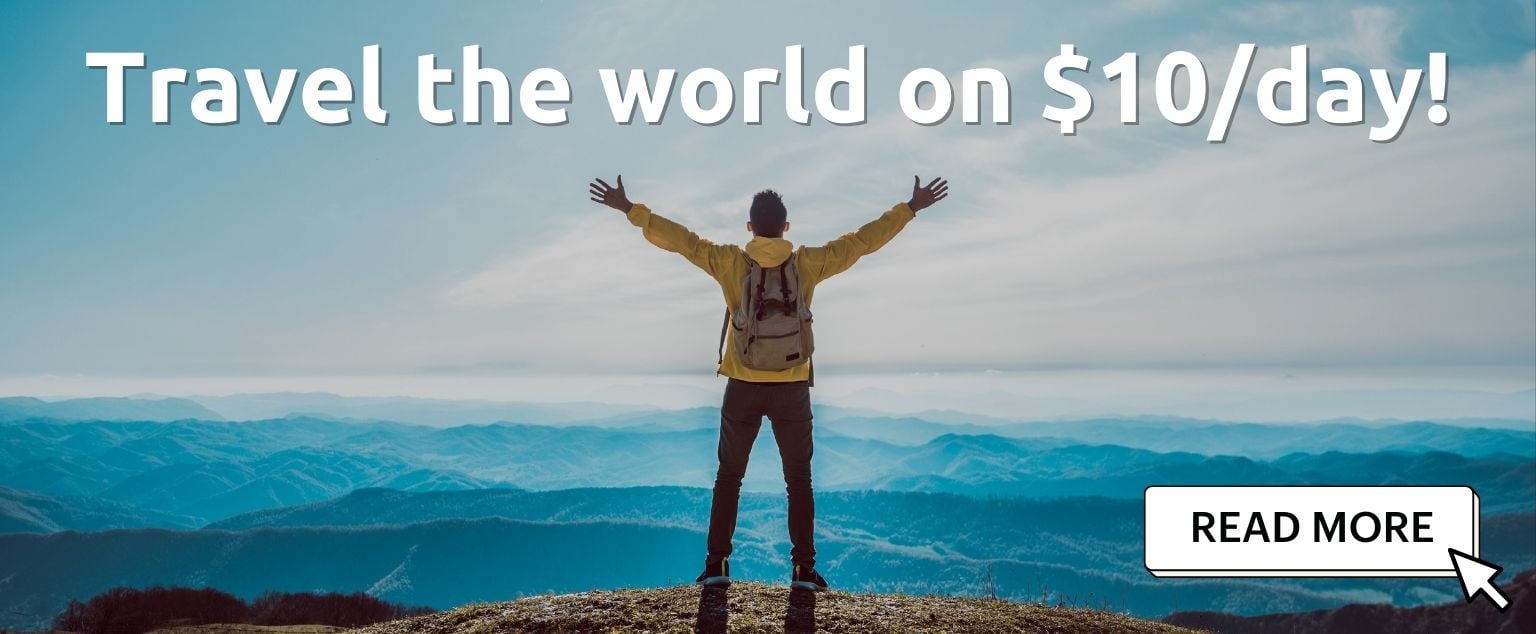 And for transparency's sake, please know that some of the links in our content are affiliate links. That means that if you book your accommodation, buy your gear, or sort your insurance through our link, we earn a small commission (at no extra cost to you). That said, we only link to the gear we trust and never recommend services we don't believe are up to scratch. Again, thank you!