San Francisco is a city of many neighbourhoods with a vibrant food scene like no other. For the uninitiated and unfamiliar, choosing where and when to go can be a little daunting.
It has so much more to offer than the often overphotographed, popular landmarks, and there is a great mix of local community spirit, great food, and epic attractions.
With this specially curated guide, we will be taking you through many of the best food joints in San Francisco that are often overlooked. All you need is an empty stomach and be ready to eat, eat, eat!
Get your hands on the best insider tips that only a local can give with this list of the best food tours in San Francisco.

Unlock Our GREATEST Travel Secrets!
Sign up for our newsletter and get the best travel tips delivered right to your inbox.
Food in San Francisco – Why is it Special?
The Golden City is a melting pot of diverse, top-notch food that is the perfect mix of both traditional and modern cuisine. To experience this foodie haven, San Fran offers not just fun food tours, but also pop-up restaurants showcasing their unique cuisines, cooked by anyone from up-and-coming chefs to seasoned chefs from all over the world. Whether you're travelling with luxury in mind, or backpacking San Fran on a budget, you can easily find tasty food options to suit you.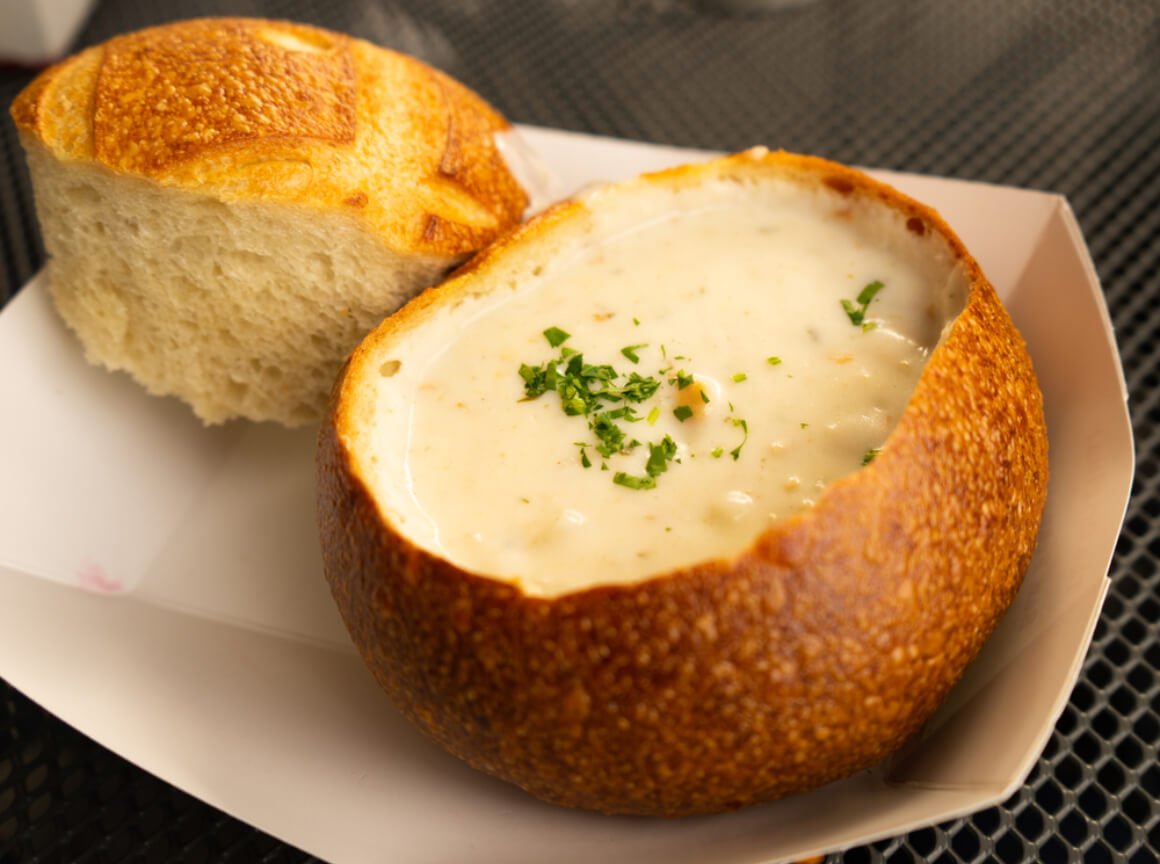 A unique thing to do in San Francisco is visit its food halls, which are a great window of opportunity to experience a wide array of local cuisine and fresh food.

The food truck scene, although nowhere as large as Los Angeles, is also pretty decent and is the go-to option if you're not looking to burn a hole in your pocket.
When travelling to San Fran in October, do stop by the San Francisco Streetfood Festival, a celebration of foodie culture featuring fifty or more chefs all there for an absolutely smashing great time.
Now, do you see how serious the food scene is here? There really is no shortage of food options in San Francisco.
Best Walking Tour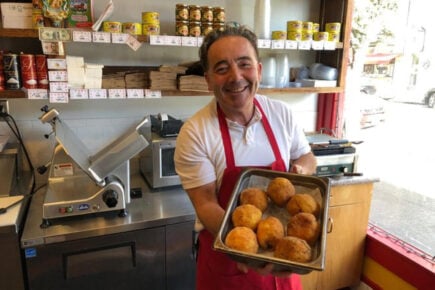 Best Walking Tour
Little Italy and North Beach Walking Tour
> Where: 480 Columbus Ave, San Francisco
> Includes: A variety of food samples and a professional guide
> Duration: 3 hours
> Price: $73.60 per person
Best Cooking Class
Best Cooking Class
Shake, Stir, & Sip – Craft Cocktail Class
> Where: Victorian, Mission District
> Includes: Light snacks and taste samples of up to four cocktails
> Duration: 2 hours
> Price: $80 per person
Tastiest Tour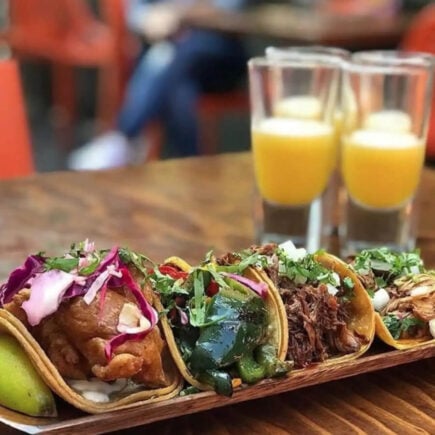 Tastiest Tour
Mission District Food Tour
> Where: The Pirate Store on Valencia St, San Francisco
> Includes: Samples from five food stops
> Duration: 3 hours
> Price: $75 per person
San Francisco Foodie Neighbourhood Breakdown
Before we get into the best food tours in San Francisco, let's look at the best foodie neighbourhoods.

Known for being the go-to place to taste some of the best Latinx food in San Francisco, Mission is brimming with hipster cafes and restaurants with a deep and fascinating culinary landscape.
Mission is home to a wide diversity of cuisines that range from hidden gems known only to the locals to Michelin-rated restaurants in the area.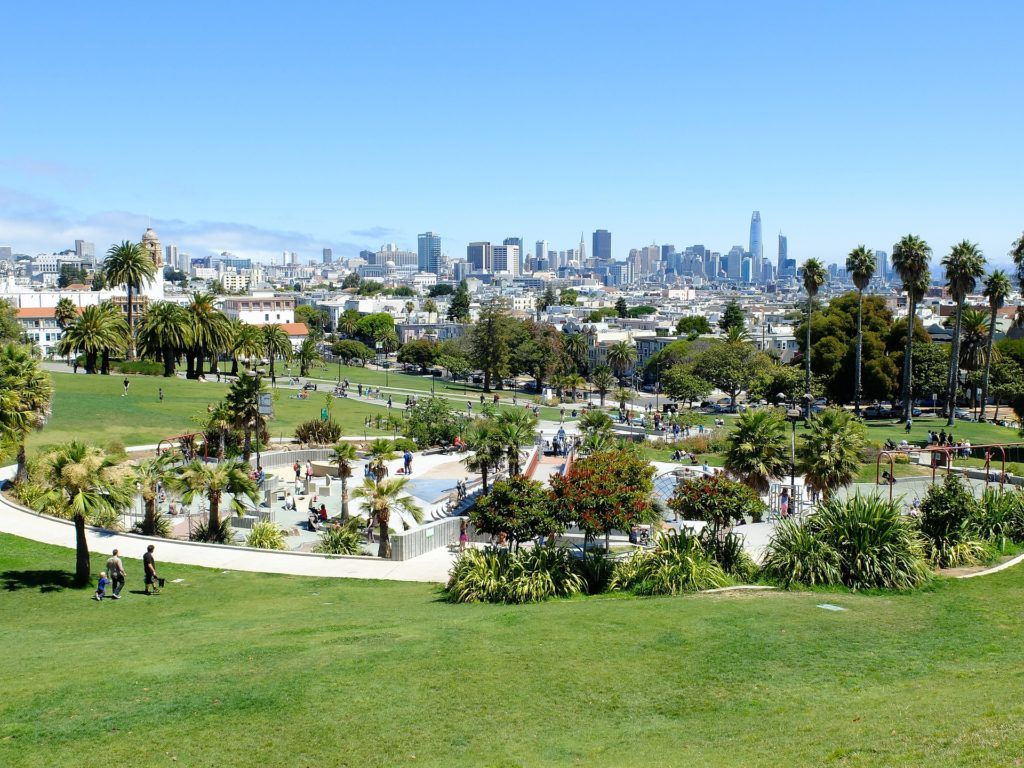 Now if you're looking for lots of cheap eats and amazing deals in San Francisco, Chinatown is the place to be. A must-try in the area is the well-known Golden Gate's egg tarts, as well as the variety of dim sum, dumplings, and steamed bao buns that will leave you filled to the brim.
We suggest getting there early to avoid the crowds and be the first to taste the unique taste of Asia.
Another great alternative is The Richmond. Packed with a host of international food that's tucked away from touristy areas, this neighbourhood is a secret you might want to keep to yourself! From cardamom coffee to Russian pelmeni, Mexican margaritas, as well as French, Japanese, and Burmese delicacies, there is a whole lot of food options to discover, each one leaving your taste buds wanting more.
Hayes Valley is another happening neighbourhood filled with a host of restaurants and places to eat. The streets are lined with cute cafes, wine bars, and wonderful restaurants at every corner.
A little birdie hooked us with a good recommendation for somewhere to eat known as The Rich Table. With menus that change constantly, it is dubbed not only as one of the best restaurants in the whole neighbourhood, but in fact, the whole city, and it's worth a visit when you're in this part of town.
Best Food Tours in San Francisco
Now that we've given you the preview of what to expect of the food culture in San Fran, lets get our fingers stuck in to this flavour-packed guide. Brace yourself as we dive right into a true foodie experience, a culinary haven if you must. Knives and forks at the ready…
Where: 480 Columbus Ave, San Francisco
Duration: 3 hours
Includes: A variety of food samples and a professional guide
Price: $73.60 per person
In the Italian corner of San Francisco, you'll get a taste of Little Italy, in one of the city's most popular districts of North Beach. On this tour, you will enjoy locally made pizza, take in the aroma of fresh-baked bread, sip on the best coffee and savour award-winning chocolates.
Ah, isn't this the perfect delicacy getaway to experience the best food in San Francisco? And while you're learning about the rich culinary history of this part of town, you can also enjoy the sights of Saint Peter and Paul's Church. If you're looking for a comfortably paced, half-day walking tour with an insider's guide on the top food options in North Beach, this tour is ideal for you.
If you're feeling a little adventurous after the tour, stop by some local quaint shops and check out incredible ceramics and crafts that will leave you in awe. You don't want to miss out on this highly recommended tour – voted one of the 15 best foodie tours in the USA by U.S News.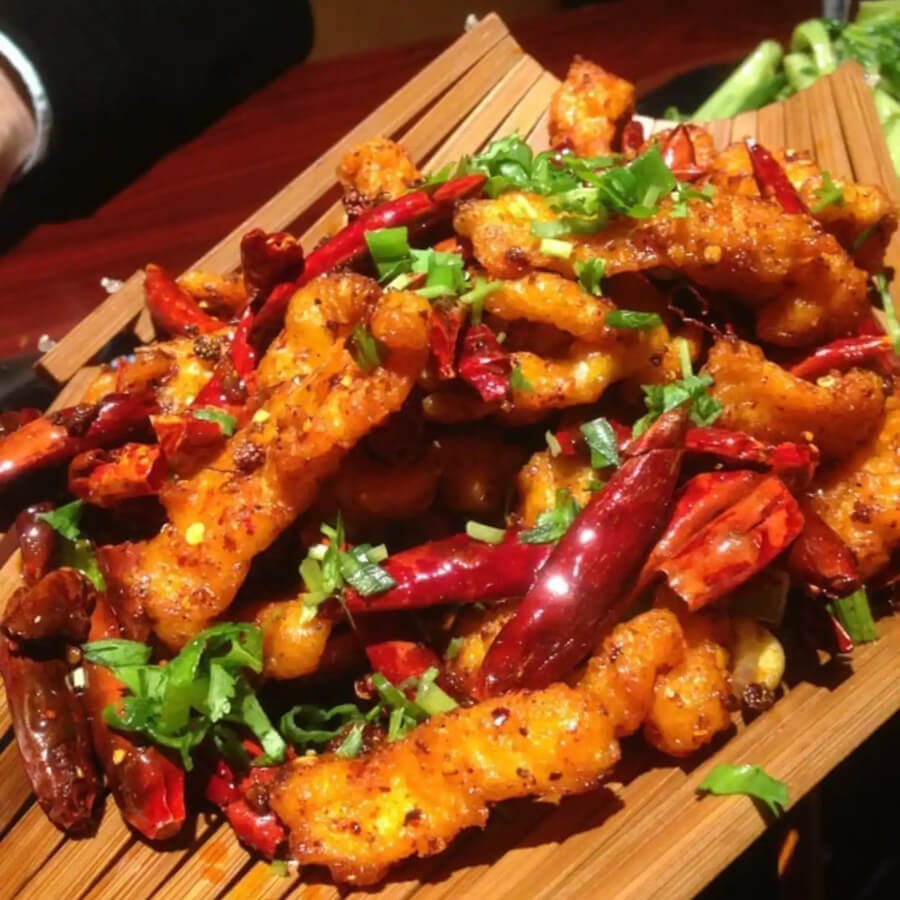 Where: In Front of the East/West Bank, San Francisco
Duration: 3 hours
Includes: A variety of food samples
Price: $75 per person
Discover the taste of Asia right here in San Francisco with this epic walking food tour designed to keep you full while discovering the city. As the sweetest and savoury-packed food tour in San Francisco, this trip will take you to places you would not have found on your own.
Be prepared for an introduction to Chinese culinary cooking techniques, along with the history of Chinatown and its unique places of interest. From roasted duck, popular dim sum specialties, and egg tarts that will absolutely melt in your mouth, there's something for everyone in China Town.
At the end of the trip, there are landmark bakeries that serve mouth-watering pork buns (y'know, if you're not full at this point) and special places to watch artisans making fortune cookies by hand. Do bring an appetite though, because the portions are generous on this tour.
While you're here, don't miss one of the oldest still-operating Chinese temples in the United States, Tin Hau Temple, as well as explore the shops selling herbs and authentic Chinese crafts and pottery.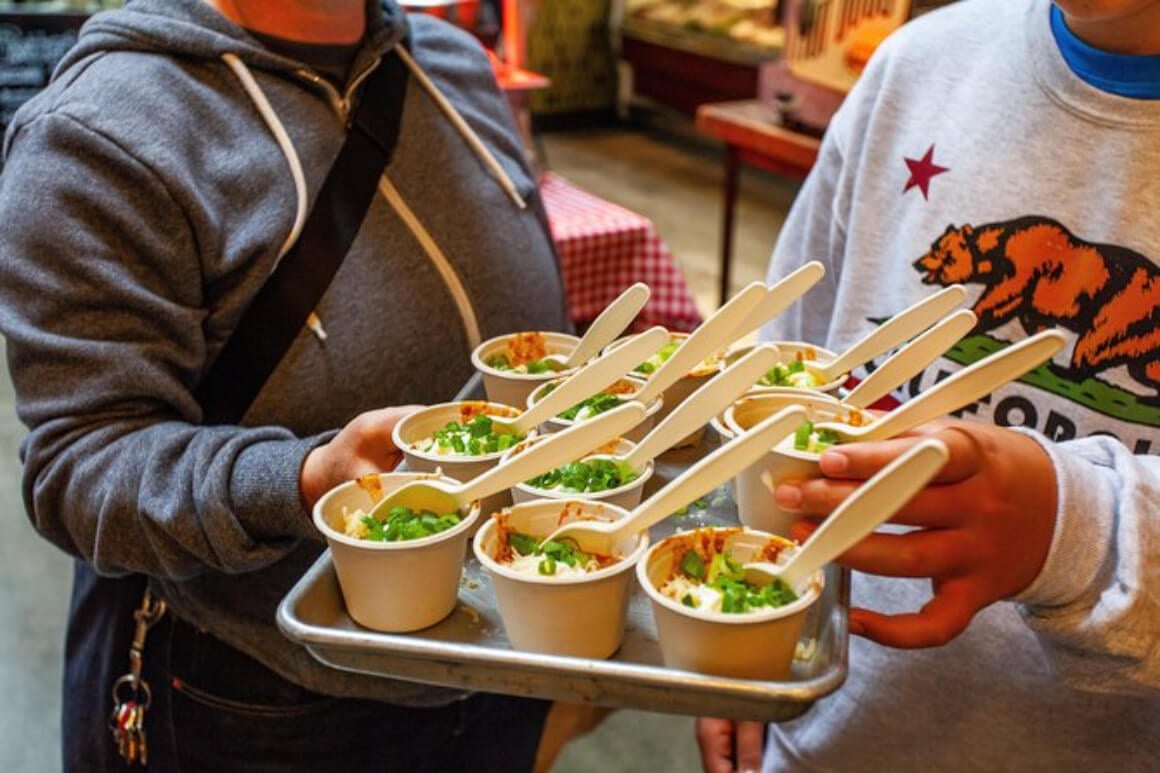 Where: San Francisco, Ferry Building's clock tower main entrance
Duration: 4 hours
Includes: guided food tour, Alcatraz Island ticket, round trip ferry, audio tour of Alcatraz
Price: $174 per person
Now a San Francisco visit would not be complete without a visit to the historic Alcatraz prison. What's better, you get to kill two birds with a stone with this two-in-one culinary tour. But don't worry, they won't make you sample the prison food!
The 90-minute food part of the tour starts inside of the Ferry Building's marketplace, a place known historically for its transport links and world-class food market. Here you'll be guided by an industry professional on all the local vendors and food options available.
Afterwards, your culinary walking tour continues along the curb of Embarcadero Farmer's Market, where you'll get to relish a variety of appetizing food from Vietnamese spring rolls, artisan chocolates to award-winning cheese choices. The options are endless.
A definite attraction is the outdoor Farmers' Market in the Ferry Building, which is held every Saturday and is the largest Farmers' Market in North America.
After the food portion of the tour, you will catch the ferry to Alcatraz. Along the way, bask in the sun and take in the sights of the Golden Gate Bridge, the Bay Bridge and the San Francisco skyline.
The tour includes a self-guided tour of Alcatraz where you can spend as long as you like learning all about the history of this premier attraction in San Francisco.
Do book ahead of time because this highly sought-after tour is likely to sell out. It sure is one of the more historic food tours in San Francisco.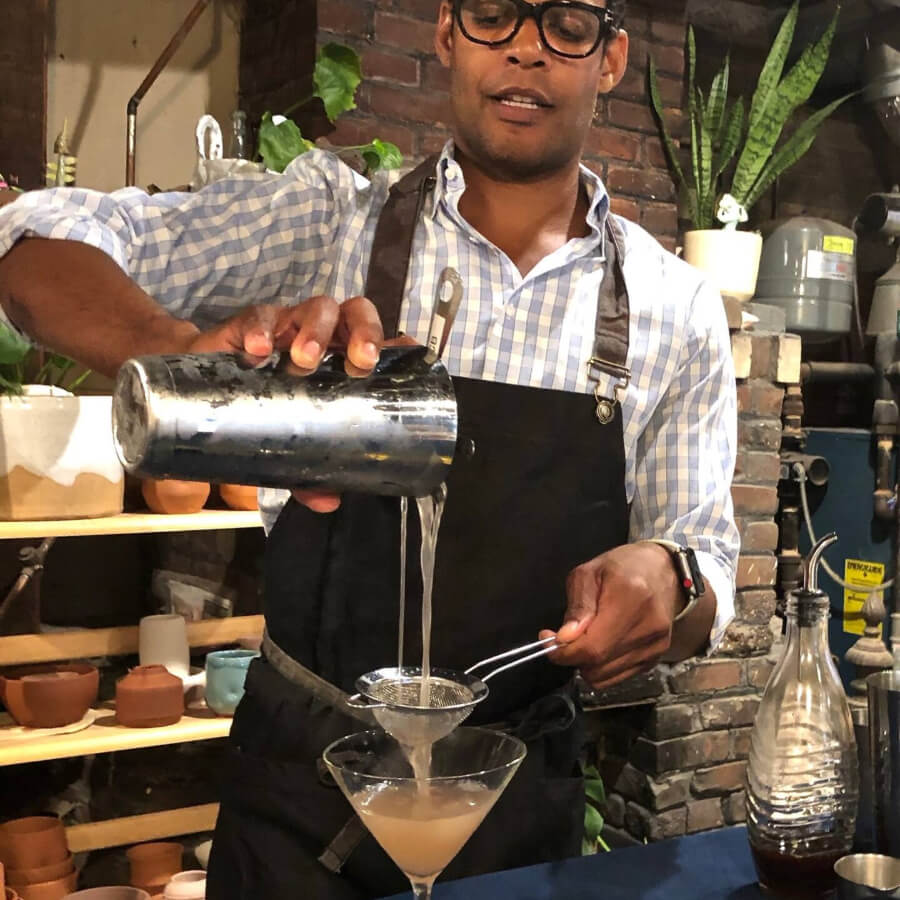 Where: Victorian, Mission District
Duration: 2 hours
Includes: Light snacks and taste samples of up to four cocktails
Price: $80 per person
Dabble into the world of mixology with this fun cocktail crafting class. Learn how to create tasty seasonal cocktails and incorporate a variety of fresh herbs, spices, fruits, teas, and more.
It is a hands-on class regardless of your experience level of cocktail-making, even if you're a newbie or have some experience with the craft, you'll walk away with in-depth bartending techniques and scientific knowledge behind what drink flavours work well together.
This tour is perfect if you're looking for something "off-the-beaten-path" among the traditional San Francisco foodie tours.
It is a great getaway activity for groups, from friends to family, and even for team-building (better put a note in your company memo box).
Take home a bunch of bartending tips and tricks to show at your next gathering with friends. After this tour, anyone can be a bartender! We guarantee a refreshing experience for sure.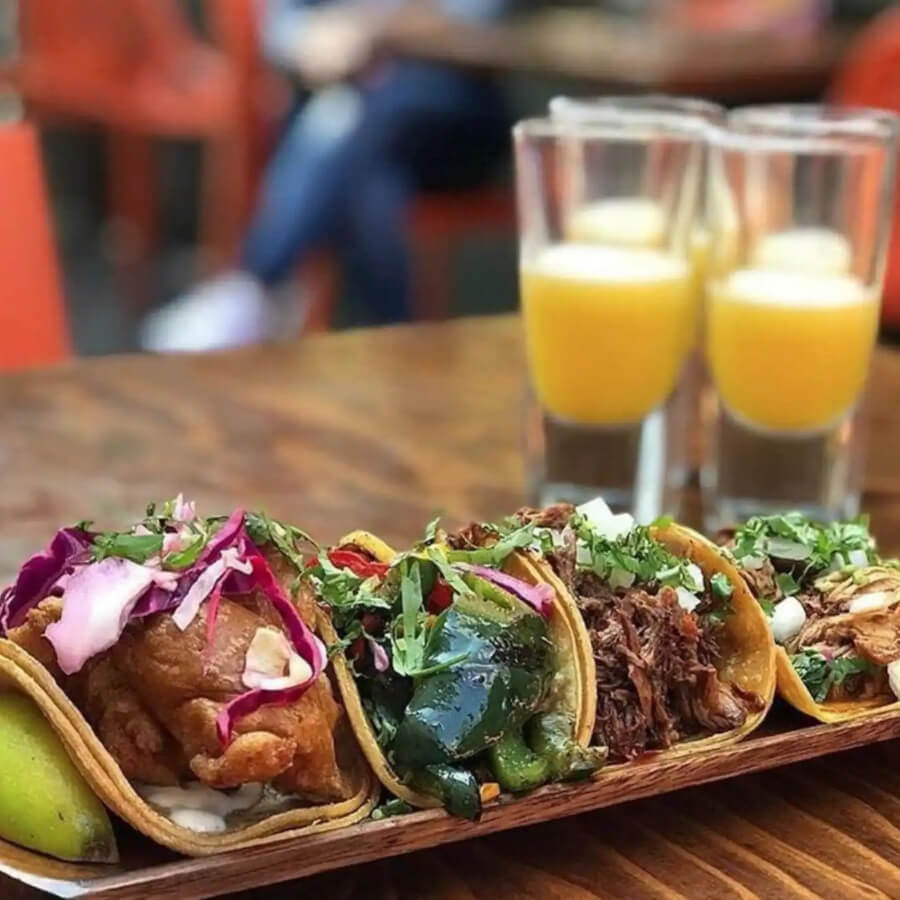 Where: The Pirate Store on Valencia St, San Francisco
Duration: 3 hours
Includes: Samples from five food stops
Price: $75 per person
What better way to dive into the food scene of San Francisco than with the food haven of Mission District? Imagine a trip that combines all the delectable delights you can find with a history and culture walking tour.
Uncover the story of this vibrant neighbourhood through its food and the people who prepare it. You will begin your journey through the passage of Mexican flavours and tacos, with thin-crust pizzas, falafels, and more drool-inducing food we don't want to spoil for you.
As you make your way through each tasting, you'll get to explore the various landmarks in the area. Take in the art of the Diego Rivera-inspired murals, colourful Latino markets, and much more exciting sights in this eclectic neighbourhood.
Get ready for a diverse spread of food that leaves you with a wealth of information on the area and far from being famished. Now that is one of the most inviting food tours in San Francisco we'd love to get on.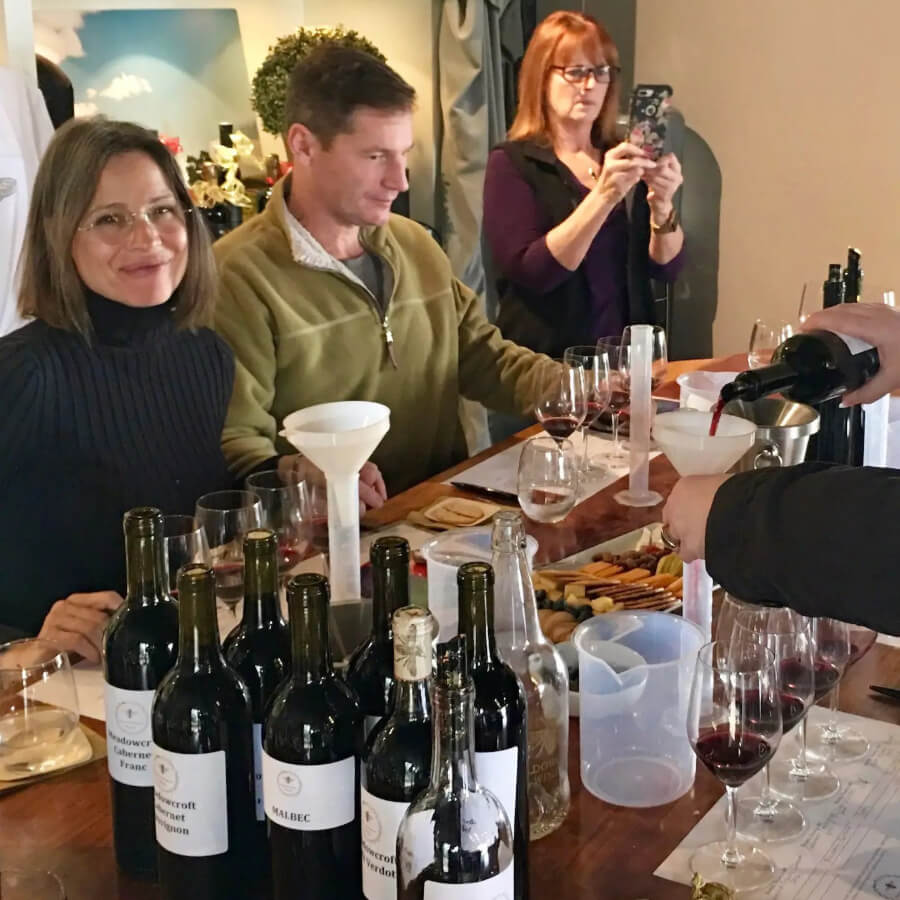 Where: Meadowcroft Wines, Sonoma
Duration: 2.5 hours
Includes: Snacks and wine
Price: $120 per person
Escape to California's famous wine country with this wine blending tour. Imagine a day spent sipping on some delicious wine as you enjoy a warm day and cool breeze, and rolling hills. Ah, isn't this the life?

But hold up, what exactly is wine blending you ask? Well, it's basically mixing different varieties of wine to make one super wine. But there is a method to this, which you will learn on this tour.

The fun starts with an incredibly informative tour of the vineyards and grapes, followed by a walk through the most beautiful gardens where you'll learn about the geographic suitability for different grapes.
Then, you will head back to the tasting room for a fantastic and incredibly enjoyable wine mixing experience with friendly, personable, and expert coaching. Enjoy a series of guided tastings, where you'll learn about Sonoma wine varieties and terminology such as 'terroir' as you sip.
In fact, at the end, you get to leave with a newly mixed and corked bottle of your own creation. So not only do you leave with the knowledge of the science behind winemaking and blending, but you're very own blend.
Located in the heart of Sonoma Valley's wine region, you get to make lots of sightseeing stops on your way to this tour, like the Golden Gate Bridge and the scenic seaside village of Sausalito.
Is This the Best Daypack EVER???
Final Thoughts
We stand by the notion that food tours should definitely be an experience to take when you're stuck on finding great places to eat. We've compiled this list so you don't have to worry about finding the best food in San Francisco on your own. You can thank us later.
Are you thinking of taking a food tour in San Francisco? We hope this selection of trips with diverse ranges will give you a taste of what's to come. And if not, at least you know of some of the best neighbourhoods to visit in San Francisco for excellent-quality food.

Well, what are you waiting for? Let us know how you get on ravishing the best food in San Francisco with no regrets.
---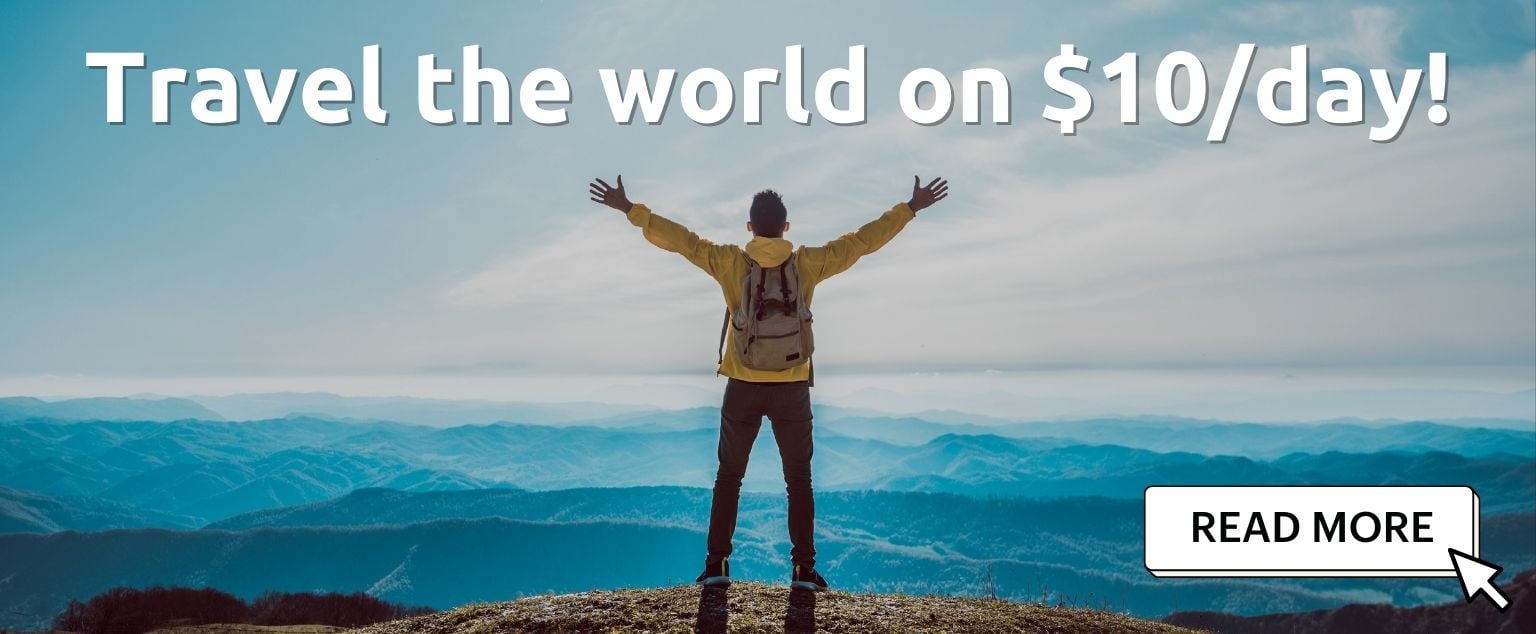 And for transparency's sake, please know that some of the links in our content are affiliate links. That means that if you book your accommodation, buy your gear, or sort your insurance through our link, we earn a small commission (at no extra cost to you). That said, we only link to the gear we trust and never recommend services we don't believe are up to scratch. Again, thank you!