Santa Rosa is the hub of Northern California's wine country. Napa Valley attracts a lot of visitors from around the world eager to taste the good stuff for themselves and most of them pass through here at some point.
Well placed for exploring what the wine country has to offer there are a load of things to do in Santa Rosa. Many of these are aimed squarely at mainstream tourists who enjoy being toured around and shown the apparent "best bits" of a place. However, if you're looking to get to see the more cool and hidden side to this city (which this place does have), you may need a little help.
And that's where we come in! We've curated a list of the very best off the beaten track things to do in Santa Rosa so that you can plan your trip to wine country and make sure you're not always hot on the heels of every tourist group in town. For the offbeat, lesser-visited destinations of Santa Rosa, we've got you covered. So let's take a look and see what awaits the curious traveller here, then…

Unlock Our GREATEST Travel Secrets!
Sign up for our newsletter and get the best travel tips delivered right to your inbox.
Top Things to Do in Santa Rosa
From Vineyards to museums, let's begin by looking at the top things to do in Santa Rosa shall we?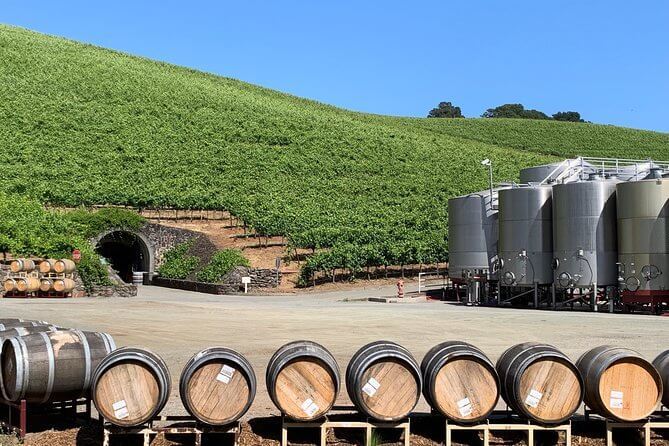 Though Santa Rosa is the main town in California's famous wine county, it's the nearby Napa Valley that gets a lot of the fame and fortune. However, using Santa Rosa as a base, it's possible to visit as much of the nearby wineries and vineyards all you want.
Definitely one of the most quintessential things to do Santa Rosa, taking a trip to Napa means being able to taste the best wines going at source. Some notable vine yards are places like Domaine Chandon, Frog's Leap Winery and Castello di Amorosa, to name a few. They are also set in some pretty beautiful natural surroundings too. Taking a few vineyard tours is definitely THE thing to do in Santa Rosa.
2. Check out the Charles M. Schulz Museum and Research Center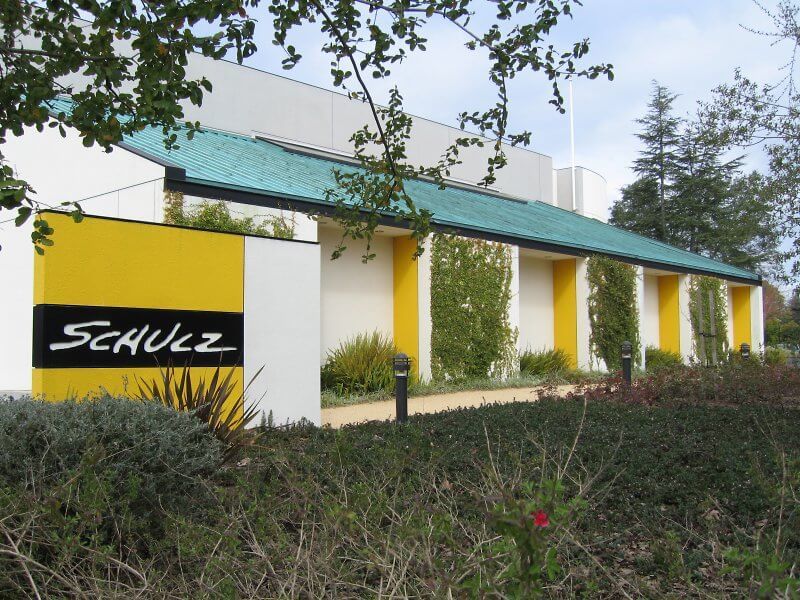 Dedicated to "Peanuts" comic magazine creator Charles M. Schulz, the Charles M. Schulz Museum and Research Center is one of the best things to do in Santa Rosa if you're a fan of Snoopy and Charlie Brown. Though he wasn't born in Santa Rosa, it's here where Schulz passed away in 2000.
At the museum, you'll get to see some original "Peanuts" strips, other drawings and artwork by Shultz, as well as some very selfie-able statuettes and scenes that you can hop into for Instagrammable comic-based goodness. One of the more off the beaten track things to do in Santa Rosa – and well worth it, too.
FIRST TIME IN SANTA ROSA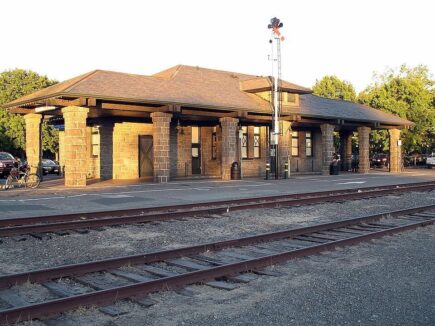 Historic District
The best place to stay in Santa Rosa? That has to be the Historic District. Not only is this the most charming area of town, it also happens to be where you're going to find most of the best places to eat and drink, too.
Places to visit:
Start your day at the vintage feeling Brew Coffee and Beer House
Go and browse the art collections at Annex Galleries
Check out the Comstock House
3. Make some time for the Museum of Sonoma County
To learn more about the past of Santa Rosa and its surrounding area, we would recommend heading straight for the Museum of Sonoma County. The museum is located in Downtown Santa Rosa, and set inside a cute, historic post office dating back to 1910. This interesting museum documents the history of the area and even plays host to displays of work from local artists.
With rotating artworks on show, a sculpture garden, and a ton of cultural heritage to soak up, visiting the Museum of Sonoma County is easily one of the most unmissable things to do in Santa Rosa. Tip: It's open from 11am to 5pm, making it the perfect spot for an afternoon sojourn.
4. Wander around the Railroad Square Historic District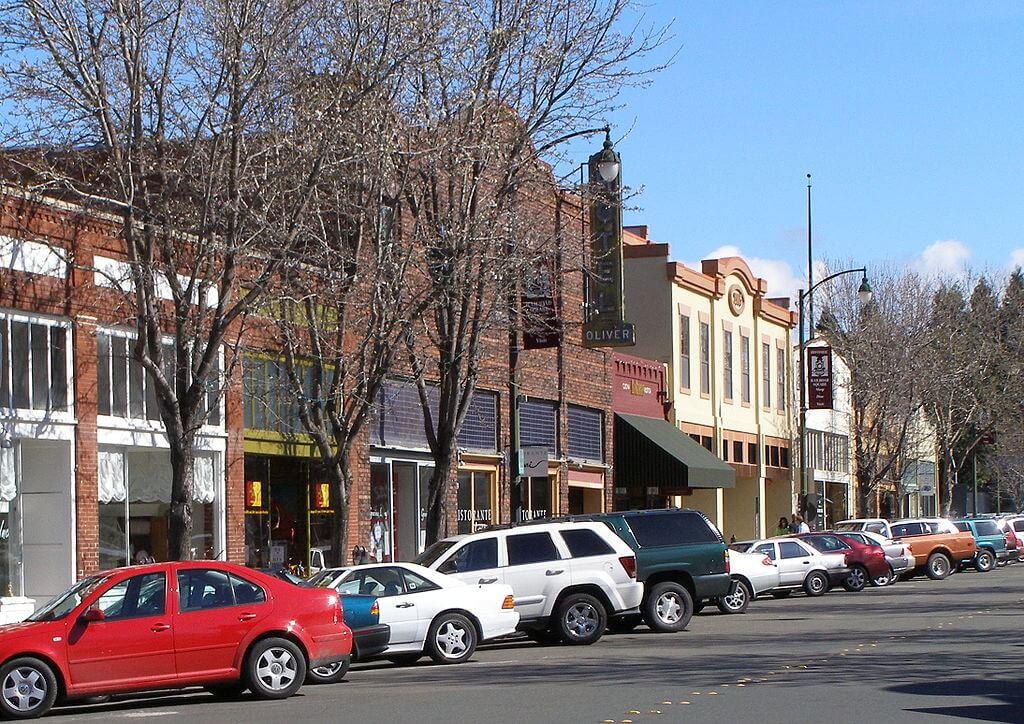 For some history in Santa Rosa that isn't inside a museum, you should make sure you spend some time wandering around the Railroad Square Historic District. It's located in Downtown and features shops and other beautifully restored antique buildings from the late 1800s – and exploring it (compact though it may be) is one of the most fun, artsy things to do in Santa Rosa.
There are a lot of culturally significant structures that were built here between 1888 and 1923; for one example, there are a lot of brick buildings built by stonemasons from Northern Italy (these survived the earthquake of 1906). It's now a hub of the city, with hotels, places to eat and drink, thrift stores – all that sort of stuff.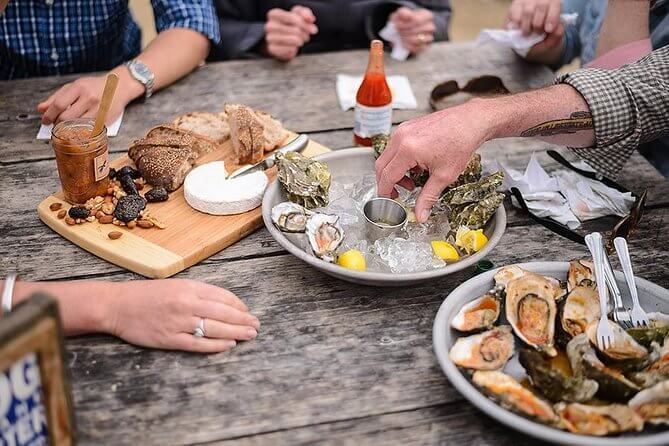 Fresh oysters at inland California? Well, not necessarily, but if you are hankering for some fresh oysters and you're looking for some more unusual things to do in Santa Rosa, head out towards Hog Island Oyster Company.
There's not much to this place, but then again: there doesn't have to be. There's a BBQ area, a deck, and a little shack serving up oysters, but it's the amazing scenery that does the talking here. Of course, the delicious oysters also have a few things to say. Basically, if you're a fan of oysters, you should make it your mission to seek out this place – it's dreamy.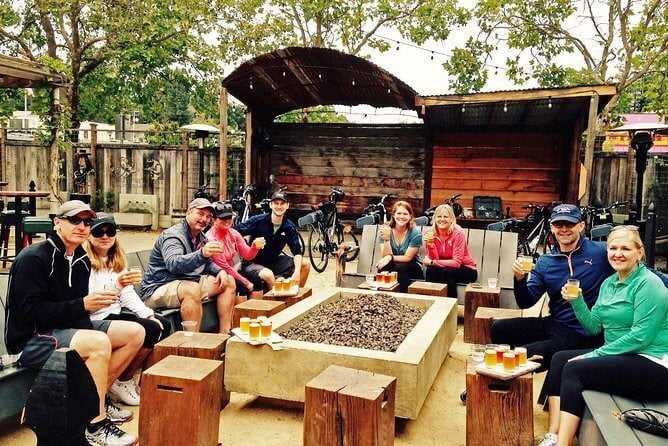 Santa Rosa may be famous for its wine, that much we all know, but there's another alcoholic tipple that's pretty popular in these parts and that is beer. There's a pretty healthy craft beer scene going on here, so if you're a beer fan one of the best things to do in Santa Rosa for you would be hitting up some of the breweries in the area.
You can stop off at HopMonk Tavern for some tastings, set in a 100 year old building in nearby Sebastopol. Then you can head to the Russian River Brewing Company for barrel-aged beer. Oh, you can also check out the independent Santa Rosa Ale Works, with some interesting beers on offer.
Small Pack Problems? 😉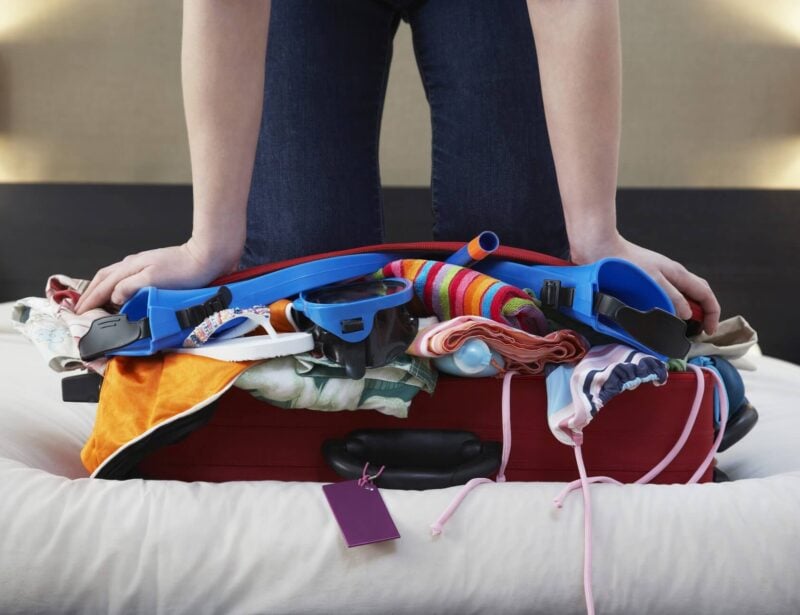 Wanna know how to pack like a pro? Well for a start you need the right gear….
These are packing cubes for the globetrotters and compression sacks for the real adventurers – these babies are a traveller's best kept secret. They organise yo' packing and minimise volume too so you can pack MORE.
Or, y'know… you can stick to just chucking it all in your backpack…
Get Yours Here
Read Our Review
Unusual Things to Do in Santa Rosa
OK once you've seen enough vineyards what else is there to do here? We will show you some of the more unusual things to do in Santa Rosa.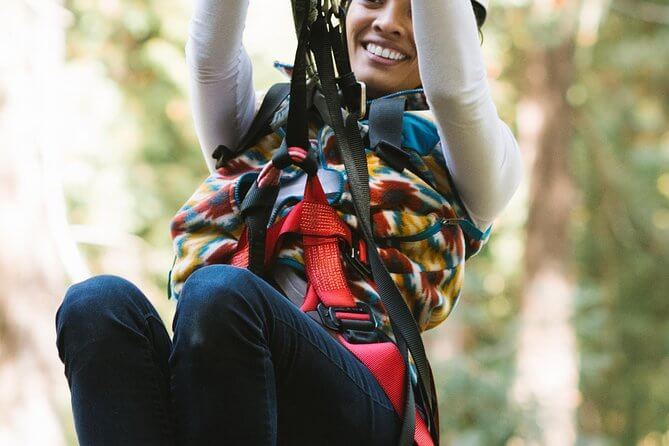 For one of the more adventurous things to do in Santa Rosa, it's time to take yourself to one of California's iconic giant redwood forests in the surrounding Sonoma County. It's not just the amazing trees you'll get to see, however: it's getting to go on a zipline through it all!
Located at the Forest Flight, you won't need any experience to try this whatsoever, but it is pretty high up, is pretty adrenaline pumping and makes for an amazing zipline course. You'll get to fly over 200 feet over rocky ravines and through the giant trees themselves. It's not any old ziplining course, but honestly one of the best we've seen.
8. Take a snap with the mad Cyclisk Tower
The brainchild of Mark Grieve and Ilana Spector, the Cyclisk Tower is 10,000 pounds of monolithic, bicycle-based artwork. A homage to the Washington Monument (in Washington), this 65 foot obelisk is made out of 340 recycled parts of bicycles – hence the name, a portmanteau of "bicycle" and "obelisk".
Costing over half a million dollars, it's a pretty wacky piece of public art. It's a bizarre thing to find out here in wine country and is definitely one of the more unusual things to do in Santa Rosa.
9. Find out about flesh-eating plants at California Carnivores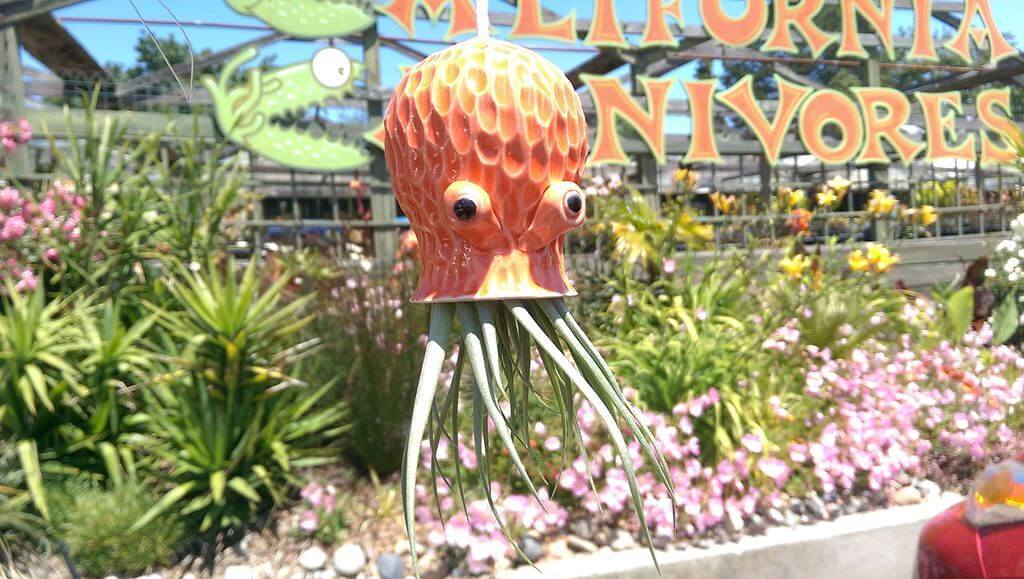 At California Carnivores you'll find the largest collection of carnivorous plants in the whole of the United States. Don't worry, they don't eat humans, only insects.
Located in nearby Sebastopol, making a very easy day trip from Santa Rosa (though it really is close) is worth it for this unusual collection of plants. It's been open since 1969 and features some of the rarest carnivorous plants in the world, from pitcher plants to venus fly traps and weirder still. You can even buy some flesh-eating plant memorabilia – T-shirt, anyone?
Safety in Santa Rosa
Santa Rosa is a very gentrified city and is pretty safe. This is especially true around the Historic District and other well-touristed areas, you'll be totally fine.
However, that doesn't mean there is no crime at all. Like any urban area, it's a good idea to pay attention to basic rules of thumb: not leaving valuables on display in your car, parking in well-lit places, and not walking around by yourself at night in remote areas, or along dark, deserted roads.
The natural world can be dangerous: forest fires can affect California in a big way. As of November 2019, Kincade Fire is engulfing countryside areas in Sonoma County. Only use well-trodden trails in state parks, take plenty of water, tell people where you're going, be prepared and check the weather forecast before you go so you know what to expect. It's not a good idea to hike in extreme heat.
In general, however, you'll be fine in Santa Rosa – just keep your common sense in mind. Don't drink and drive.
Read our tips for traveling safely before you fly and always get travel insurance. Check out our roundup of the best travel insurance.
Travel with peace of mind. Travel WITH a security belt.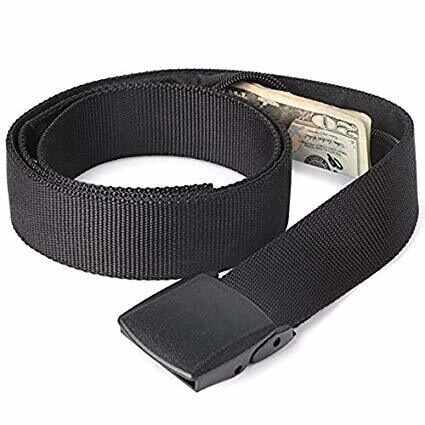 Stash your cash safely with this money belt. It will keep your valuables safely concealed, no matter where you go.
It looks exactly like a normal belt except for a SECRET interior pocket perfectly designed to hide a wad of cash, a passport photocopy or anything else you may wish to hide. Never get caught with your pants down again! (Unless you want to…)
Hide Yo' Money!
Things to Do in Santa Rosa at Night
Santa Rosa has a pretty lively night-time scene with bars, restaurants and theatres. Let's take a look at some of the best things to do in Santa Rosa at night shall we?
10. Catch a show at the 6th Street Playhouse
Without doubt one of the best things to do in Santa Rosa at night is a visi the very cool 6th Street Playhouse to enjoy a show. It's a great venue to catch a show with great prices to boot, meaning you won't have to shell out loads of your precious budget to have the pleasure.
There are a whole load of plays and shows put on here (over 200 performances every year), from comedies and dramas to outright musicals, and even a fine arts gallery. So if you're looking for cool things to do in Santa Rosa, this is a great option. Tip: Check the schedule (and buy tickets) online.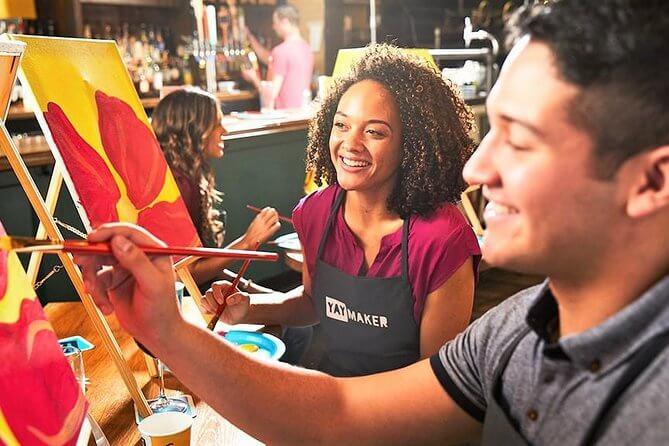 If you're in Santa Rosa as a solo traveller and you feel like getting to know your fellow humans, then try this. An evening of painting madness (well, not madness – more like fun) put on by the folks at Yaymaker will be one of the best things to do in Santa Rosa at night.
Taking place at the Santa Rosa event space Epicenter, at Yaymaker you'll get to socialise with locals and other independent travellers as you paint your very own canvas and have a glass of wine or two (you know, for inspiration). You'll get to take your masterpiece home with you, too, of course. Check online for availability.
Where to Stay in Santa Rosa – Historic District
If you're looking for somewhere to stay in town that's affordable and a fun place to stay, look no further than this top Airbnb in Santa Rosa. Consisting of a room in an old Victorian house, shared with occupants in their 20s and 30s, here you'll find student vibes and a laid back atmosphere. The location is great too: simply stroll to basically anywhere in the Historic District and Downtown.
Best Hotel in Santa Rosa – Hotel Azura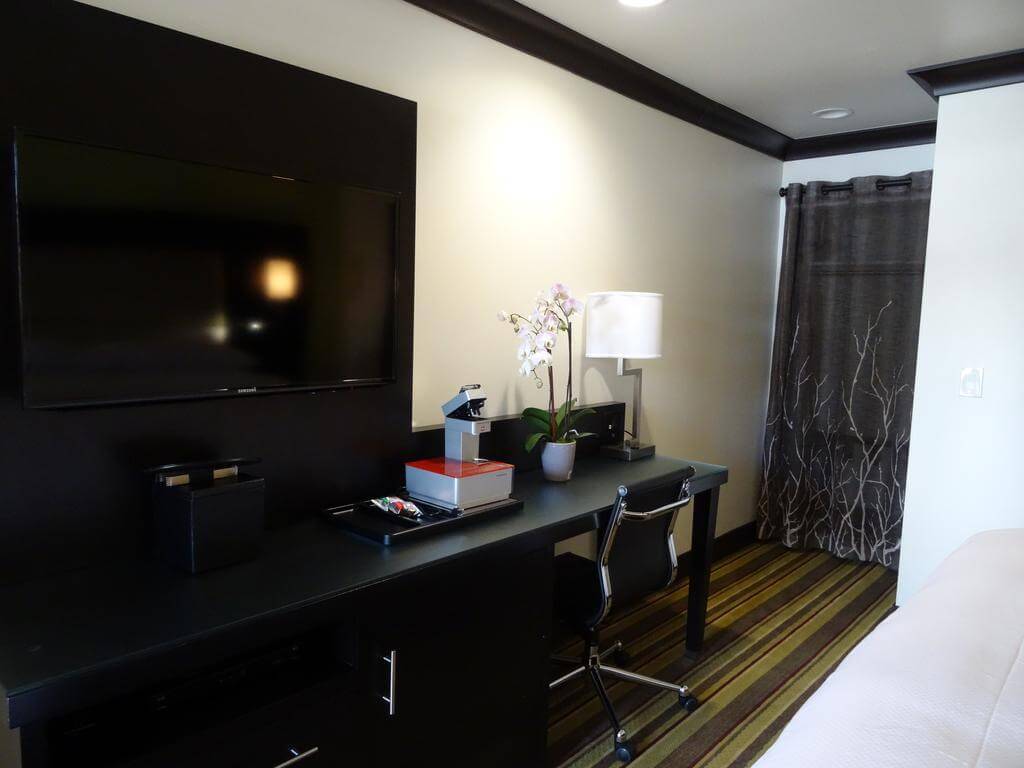 An awesome place to stay in Santa Rosa if you're looking for a central location to base yourself in the centre of the city, Hotel Azura is set in a remodelled motel. This place features big, comfortable beds, in-room espresso machines and a good level of cleanliness. Being in town as an independent traveller on a budget, however, you'll enjoy the fact (as we do) that there's a free breakfast on offer here!
Romantic Things to Do in Santa Rosa
With it's chic bars. wine picnics and lush scenery, Santa Rosa is a great place for a couples getaway. Let's run through some of the most romantic things to do in Santa Rosa.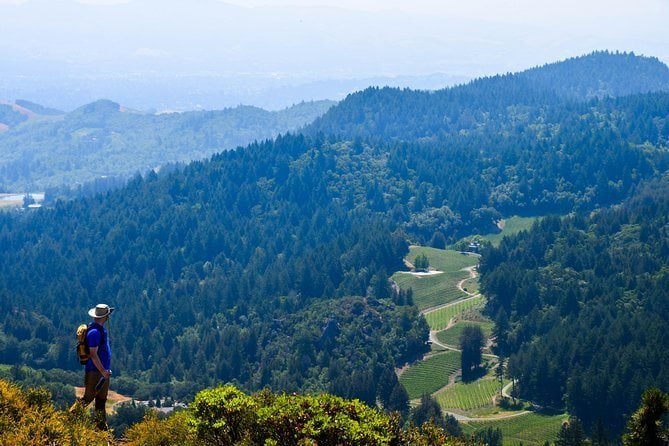 One of the absolute best of the romantic things to do in Santa Rosa is to take a wine flavoured hike. The Mediterranean landscapes are dotted with vine yards so you can take off for a hike into the hills stopping off whenever you feel your thirst calling.
With Santa Rosa more of a base for all things wine-related, it's the nearby Napa Valley where the nature really comes to life and makes this wine-producing region as beautiful as it is. Hop in a cab, head on over to Napa, and start hiking along the valley, choosing from any number of wineries to hit up as you go.
Easy. Or you can join a tour.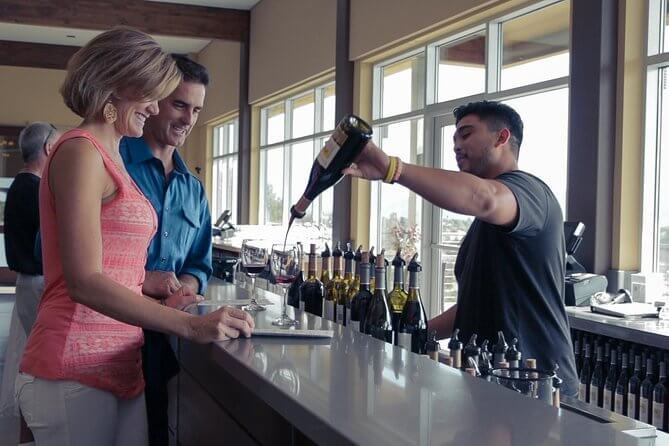 If you don't feel like hiking, don't worry: there's another great thing to do in Santa Rosa for couples that doesn't necessarily involve moving your legs – not much, anyway. It's possible to experience nature without having to go trekking along trails – and that will be through the magic of picnicking.
Pack yourself a picnic and head for the hills. Don't skimp on the supplies and head to Napa where you can pick up artisanal cheeses and a bottle of wine; there are also plenty of lovely picnic spots in Napa so don't miss out. Or if you don't feel like planning anything, head to a winery and reserve a picnic area.
Best Free Things to Do in Santa Rosa
Santa Rosa isn't exactly a cheap place to visit. Don't worry though, there are some free things to do in Santa Rosa for when your wallet empties.
14. Visit the Luther Burbank Home and Gardens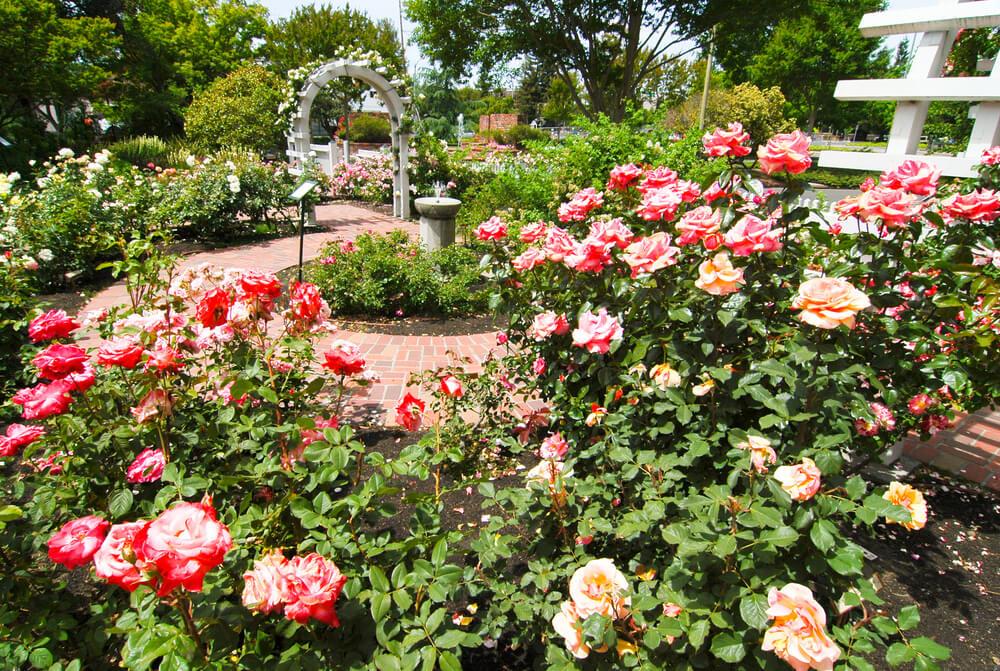 This beautiful spot is the place where you'll find the home of horticulturalist Luther Burbank, who lived and worked, cross-breeding all sorts of species of fruit (amongst other things), in Santa Rosa for over 50 years. Visiting his supremely picturesque house, which once received such guests as Thomas Edison and Henry Ford – is one of the more hidden, off the beaten track things to do in Santa Rosa.
The house, built in Greek Revival style in 1875, costs money to explore, but the gardens themselves are free of charge to wander around. In fact, since it's open from 8am onwards, this makes for a good early morning or post-breakfast stroll. A serene and very charming spot.
Is This the Best Daypack EVER???
15. Take a hike Trione-Annadel State Park
For a less boozy escape into nature, why not head on over to Trione-Annadel State Park?
Located on the edge of the Sonoma Valley, there are miles upon miles of trails to explore in this very scenic and mountainous location. It's good for hiking, biking, or strolling one of the easier trails located here. Tip: It's one of the best things to do in Santa Rosa in spring when there will be wildflowers in bloom all over the place.
Books to Read in Santa Rosa
Sometimes a Great Notion – A tale of a hardheaded Oregonian logging family that goes on strike, leading the town to drama and tragedy. Written by PNW legend, Ken Kesey.
Walden – The transcendental masterpiece by Henry David Thoreau that helped modern Americans rediscover nature and her beauty.
To Have and To Have Not – A family man gets involved with the drug smuggling business in the Key West and ends up in a strange affair. Written by the great Ernest Hemingway.

Our GREATEST Travel Secrets…
Pop your email here & get the original Broke Backpacker Bible for FREE.
Best Things to Do in Santa Rosa with Kids
Visitors to Santa Rosa do tend to be a bit older. If you are headed here with kids, then don't worry though, the vineyards are off limits but there are plenty more things to do with kids.
17. Spend some time at Sugarloaf Ridge State Park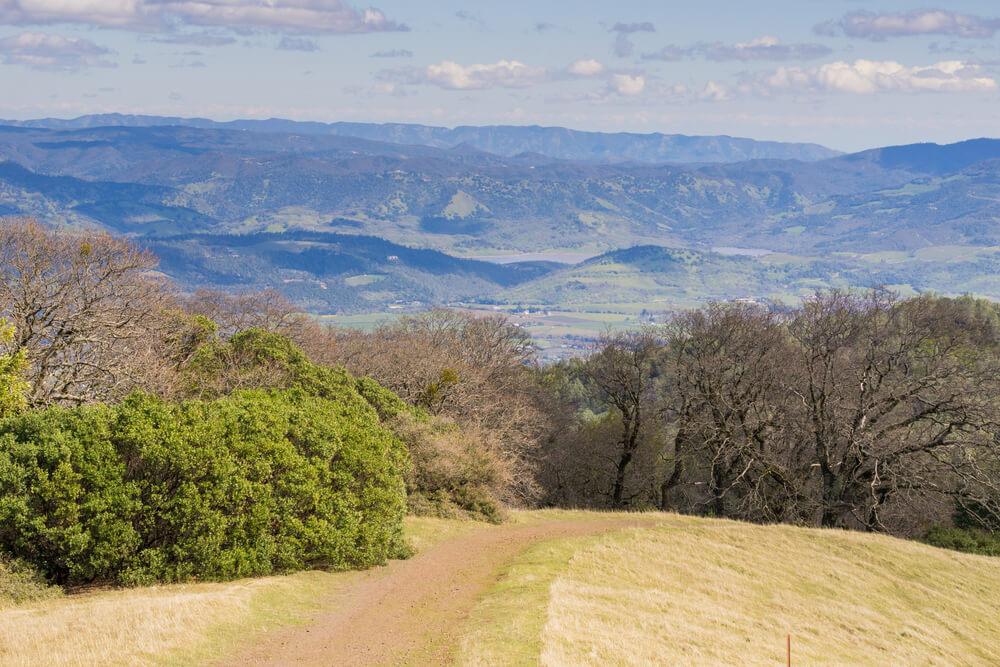 If you want some time out with your family when you're visiting Santa Rosa, take a visit to Sugarloaf Ridge State Park. It's one of the coolest things to do in Santa Rosa with kids in tow, not just because they're going to be able to run riot on the trails, but because this place also happens to be home to the Robert Ferguson Observatory.
With several telescopes in operation, it's a cool place to visit. Come to visit at night and take advantage of the clear night sky of the Sugarloaf Ridge, or you can even try out some solar viewing (yes, that's a thing) during the day. There are even night sky classes to take here. Perfect for children aged any age.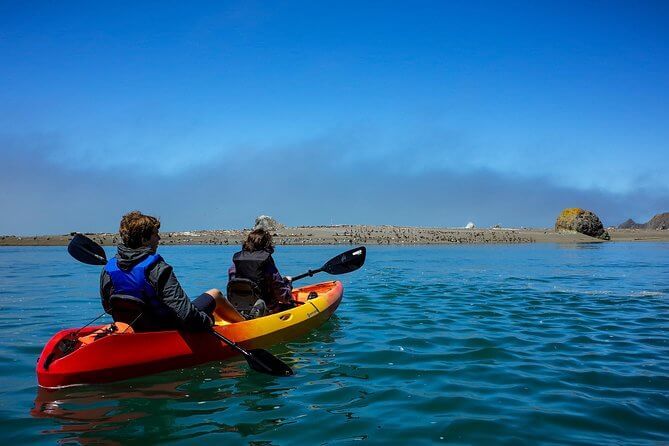 For one of the best things to do in Santa Rosa with kids, we would recommend hitting up the Russian River. Not just walking alongside it or driving up to have a look at it, but actually getting out onto it with a kayak for a truly memorable experience.
Heading to the seaside town of Jenner, where the Russian River meets the Pacific Ocean, you'll get access to a gentler portion of the river, making it ideal for families with children. There's a good reason to head out on a kayak: you and your kids will get to see harbour seals, osprey and even river otters, amongst other things. Super fun!
Day Trips from Santa Rosa
Santa Rosa is definitely a good place to base yourself if you're thinking of exploring the Wine Region in further detail. Napa, as nice as it is, can really eat into your budget. So now that you've got a load of things to do in Santa Rosa itself, it's time to look further afield. To start you off on your Sonoma County adventure, we're sharing a couple of our favourite day trips from Santa Rosa with you.
Hop over to San Francisco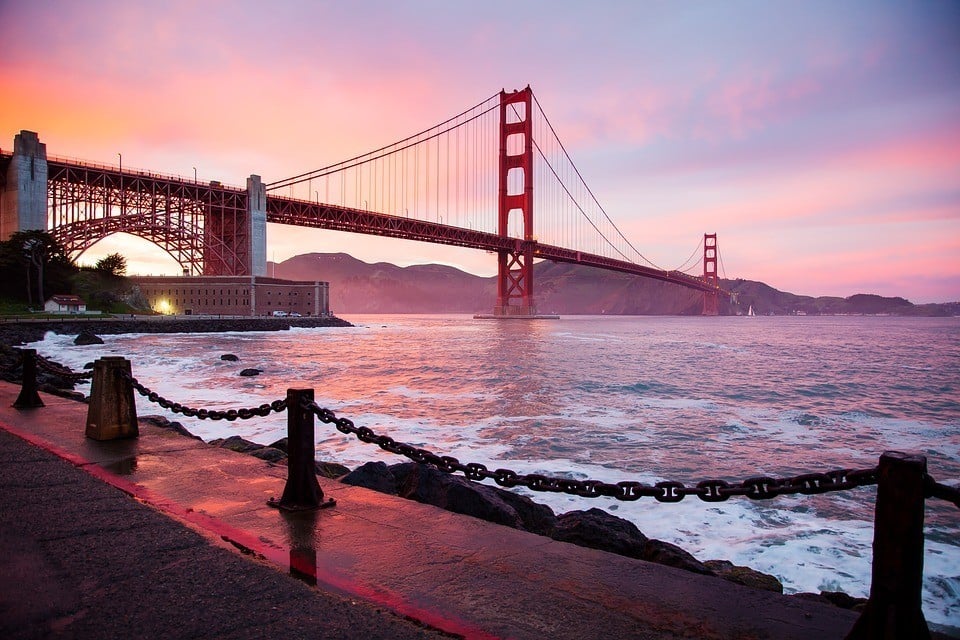 The metropolis of San Francisco is just a stone's throw from Santa Rosa. You can get a bus there (the number 101) which takes just over two hours, or you could drive, for around an hour. Once you're in San Francisco, well, the world's your oyster. There are literally so many things to do in San Francisco that you won't have time to pack it all into one day – so we'd recommend just hitting up the highlights.
Go and explore the Mission District and grab some amazing Mexican food to keep you going. You can ride the trolley to get around. You can check out Chinatown, go and grab some seafood at Fisherman's Wharf (one of the most popular things to do in San Francisco), take a boat trip to Alcatraz, and marvel at the skyscrapers of the Financial District. There's basically a load of stuff going on here!
Spend the day in Bodega Bay
If the thought of going to such a sprawling urban area as San Francisco isn't quite your thing, then instead you can opt for a much more chilled out experience at Bodega Bay. Just a half an hour away by car or around 45 minutes on the number 95, you'll be glad that you took the trip here – not only is it simple, but once you're there the stunning, dramatic coastline and beautiful beaches will have you in awe.
Spend a day hitting up the small local communities of Bodega Bay, exploring the historic harbour, or simply pitching up on one of the wild beaches and spending the day on the sand. The Bodega Trail is a good route for anybody with a keen interest in hiking – what with the astounding views, you're going to love strolling along the coast here. Make sure to have a crab sandwich at Spud Point Crab Company.
Save $$$ • Save the Planet • Save Your Stomach!
Drink water from ANYWHERE. The Grayl Geopress is the worlds leading filtered water bottle protecting you from all manner of waterborne nasties.
Single-use plastic bottles are a MASSIVE threat to marine life. Be a part of the solution and travel with a filter water bottle. Save money and the environment!
We've tested the Geopress rigorously from the icy heights of Pakistan to the tropical jungles of Bali, and can confirm: it's the best water bottle you'll ever buy!
View on REI
Read the Review
3 Day Santa Rosa Itinerary
One of the hardest parts about planning a trip to go anywhere isn't necessarily finding stuff to do – it's working out how to fit it all in. Because we know how much of a pain that can be, we have decided to help you out. We're sharing a rough but very doable 3 day Santa Rosa itinerary to give you an idea of how your schedule could look and to help your time in wine country go as smoothly as can be.
Day 1 – Wining and Dining in Santa Rosa
Your first day in Santa Rosa should start with a good breakfast, naturally. Stop off at Omelette Express for amazing, eggy omelettes (obviously) before embarking on an early morning hike. Make the 15 minute drive to Trione-Annadel State Park – or a 25 minute journey on the number 34 bus. Spend a couple of hours out in this beautiful natural spot, hiking and working up an appetite.
Now it's time to go and explore some wineries. The nearby Napa Valley is pretty much the perfect place for this; hit up as many vineyards and wineries as you see fit and stop off for lunch at one of them (not exactly cheap, but certainly worth it). Spend a long, lazy afternoon, sipping all the wine, sampling all the food. Tip: If you don't want to eat at the winery, pack yourself a picnic.
It's around a 45 minute drive back into Downtown Santa Rosa from Napa Valley. It's time to sample some more wine – if you feel like it, that is – at an evening painting class at Epicenter. For some dinner later on in the evening, after you've put your painterly prowess to paper (or canvas), head on over to the nearby Westside Grill for low-key eats and drinks.
Day 2 – Step Back in Time in Santa Rosa
Day number two in Santa Rosa begins with a trip to the Museum of Sonoma County. Open from 11am, this is a perfect place to learn about the history of the area, how wine came to be so important, and some of the most important figures of the region. Before all that though, head for breakfast or brunch at the nearby Naked Pig – a very popular spot, and rightly so: it's delicious.
From here the Luther Burbank Home and Gardens is just a 14 minute walk away. Strolling around the pretty gardens here and marvelling at the charming, 130-ish year old house. Lunch can be had at Dirk's Parkside Cafe, which is right next to the historic home and its lovely gardens. Slowly make your way towards 6th Street Playhouse and catch an early evening show.
Make sure to check out the schedule online first to make sure you're seeing something you actually feel like seeing though! Follow up the fun show (or have a pre-drink before the show) at Jackson's Bar and Oven. Alternatively, you could hit up Toad in the Hole, a British style pub where you can choose from a selection of hearty eats and plenty to drink.
Day 3 – Stroll the Streets of Santa Rosa
Start off in the Historic District with a pastry and a delicious cup of coffee at Flying Goat Coffee. Walk around the Railroad Square Historic District, stopping to duck in and out of all the different antique shops, thrift stores and the wonderfully restored antique buildings; the historic Hotel La Rosa is a cool place to check out, for example.
Afterwards, it will be time to pay a visit to the Charles M. Schulz Museum and Research Center. (Take the number 44 bus for 27 minutes or simply drive for 6 minutes and you'll be there.) Enjoy time with all your "Peanuts" pals at the museum, being sure to do a spot of shopping in the gift shop, before grabbing some lunch at Mac's Deli & Cafe. It's an 8 minute drive but this local institution is worth it.
Following your lovely lunch, it's a good idea to stroll to your next destination – the Cyclisk Tower. There isn't much parking and besides, walking off lunch is a good idea. Take some snaps. Spend your afternoon perusing the breweries of the area – 3rd Street Ale Works, for example, or Russian River Brewing Company – and merge it into the evening, chowing down on burgers and tasting good beers.
Don't forget your travel insurance for Santa Rosa
ALWAYS sort out your backpacker insurance before your trip. There's plenty to choose from in that department, but a good place to start is Safety Wing.
They offer month-to-month payments, no lock-in contracts, and require absolutely no itineraries: that's the exact kind of insurance long-term travellers and digital nomads need.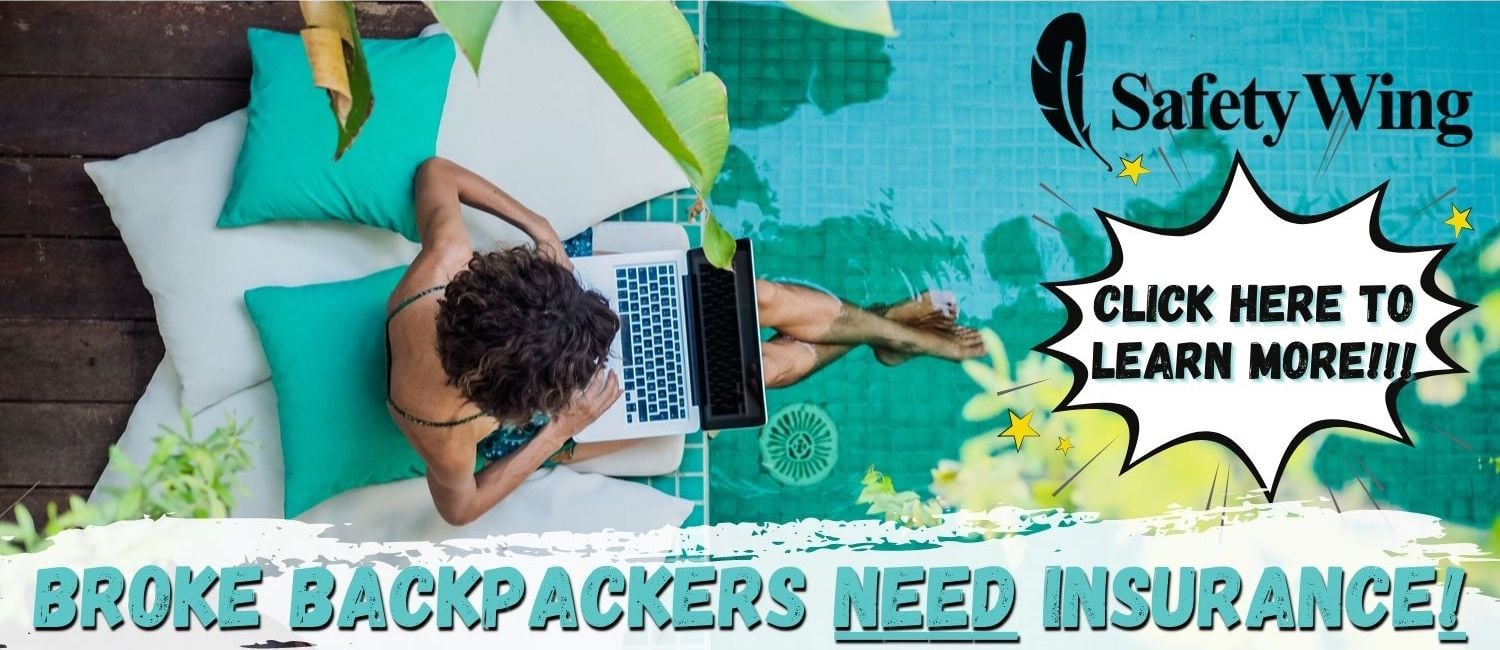 SafetyWing is cheap, easy, and admin-free: just sign up lickety-split so you can get back to it!
Click the button below to learn more about SafetyWing's setup or read our insider review for the full tasty scoop.
FAQ on Things to Do in Santa Rosa
Here are some quick answers to common questions about what to do and see in Santa Rosa.
Conclusion
Being situated at the heart of the wine country, Santa Rosa naturally attracts a whole lot of visitors looking to jump off into a grape juice soaked adventure. If you want to do that too, then great but there is a whole lot more to Santa Rosa than just wine.
We made sure to include a decent mix of unusual, outdoorsy and non-touristic places to ensure that just about anyone who reads our list will find something awesome to do in Santa Rosa that suits them.
---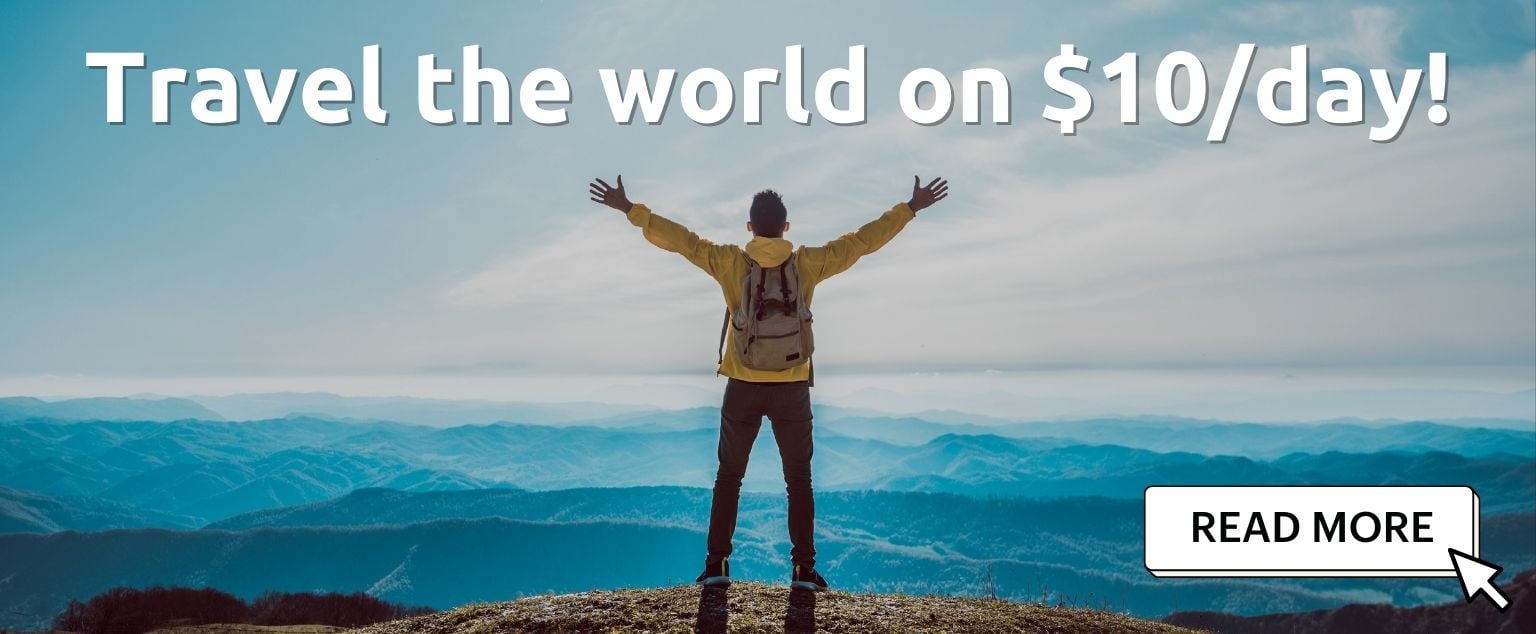 And for transparency's sake, please know that some of the links in our content are affiliate links. That means that if you book your accommodation, buy your gear, or sort your insurance through our link, we earn a small commission (at no extra cost to you). That said, we only link to the gear we trust and never recommend services we don't believe are up to scratch. Again, thank you!