Santa Cruz is located on the central coast of California. It's the land of laid back vibes and epic surf spots, where flip flops and sunglasses are a four-season fashion statement, and tie-dye never goes out of style.
With its low-key California atmosphere, legendary Santa Cruz Boardwalk, and a vast stretch of coastline, spending a weekend in Santa Cruz is always a good idea! The city offers a broad range of activities for people of varied interests.
We've put together a list of the best places to check out, so you can experience the very best of Santa Cruz! It doesn't have to be the weekend to take advantage of this guide, we've packed it with loads of fun activities that you can enjoy any day of the week, and any time of the year!
Let's dive into the best things to do when planning a Santa Cruz trip!

Unlock Our GREATEST Travel Secrets!
Sign up for our newsletter and get the best travel tips delivered right to your inbox.
Insider Tips for an AMAZING Weekend in Santa Cruz
A Santa Cruz weekend getaway will give you plenty of time to explore the city. The key to spending your time wisely is staying in a central location, this will allow you to easily hit all of Santa Cruz's main attractions!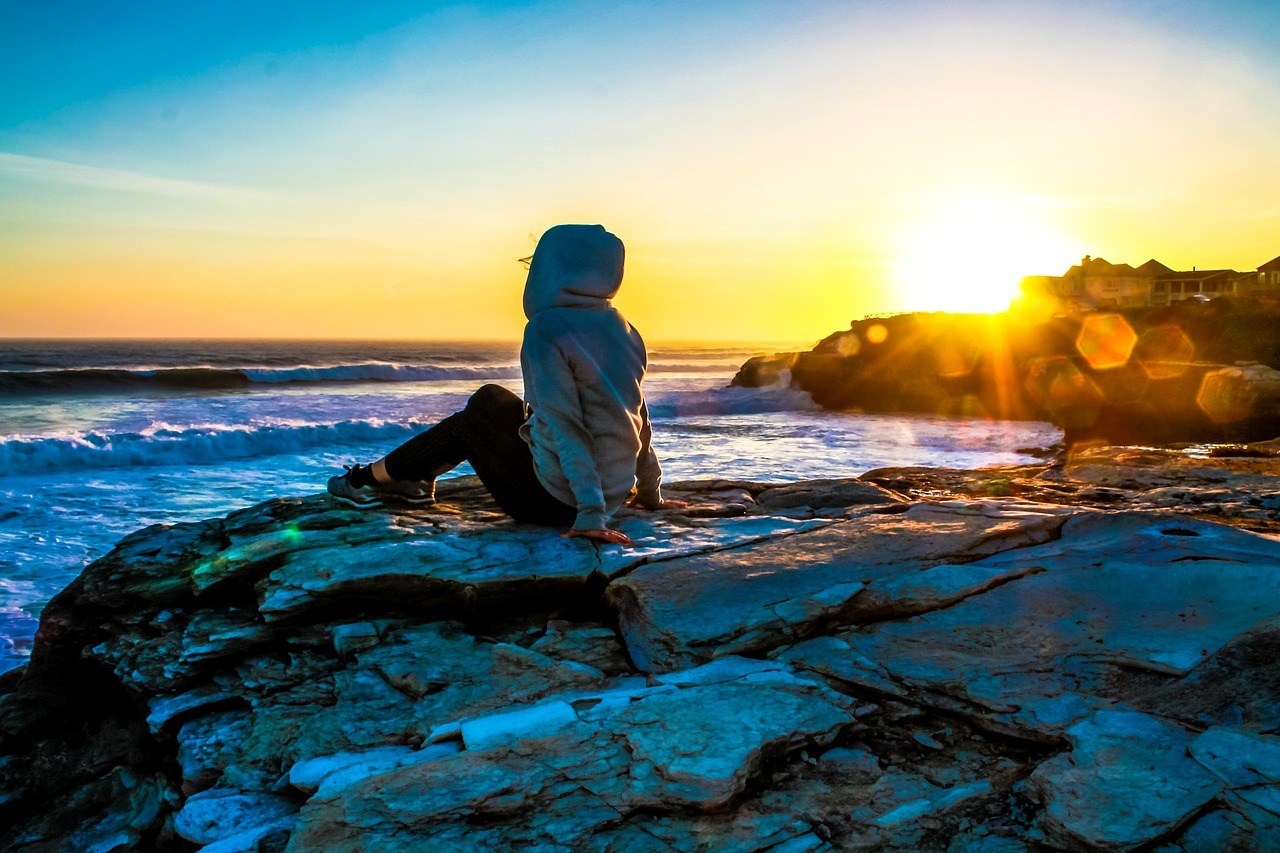 Know Where to Stay in Santa Cruz
To make the most of your Santa Cruz travel guide, you're going to want to pick your Santa Cruz accommodation in a prime spot.
The area immediately around the Santa Cruz Boardboard is the ideal location to stay in. Many of Santa Cruz's main attractions and activities are centered around the Boardwalk.
This is a lively area of the city filled with local and chain restaurants, exciting bars, fun shops, the Santa Cruz Main Beach, and more!
You'll find many accommodation options in this area of the city, with prices to suit all budgets! There are not many hostels in Santa Cruz (in fact I'm aware of one) but there are cheap motels and guesthouses.
Tea and coffee making facilities
Free Wi-Fi available throughout the building
Parking available for only USD $2.00 a day!
This highly-rated Santa Cruz hostel is a great value for money. There is a fully equipped kitchen (and you can help yourself to leftovers), weekly hostel activities scheduled, and a common room, outdoor terrace & nightly films! It's also ideally located about 500 metres from the beach and boardwalk!
Furnished with an eye for detail, this Downtown Airbnb is the right place for visiting Santa Cruz for the first time. The beautiful interior design will make you feel comfortable and at home. Located in the best position, you won't have to walk far to the main hotspots – you'll definitely enjoy your time at this place. This is the perfect vacation rental in Santa Cruz for first-timers.
Our Favorite Budget Hotel – Hotel Solares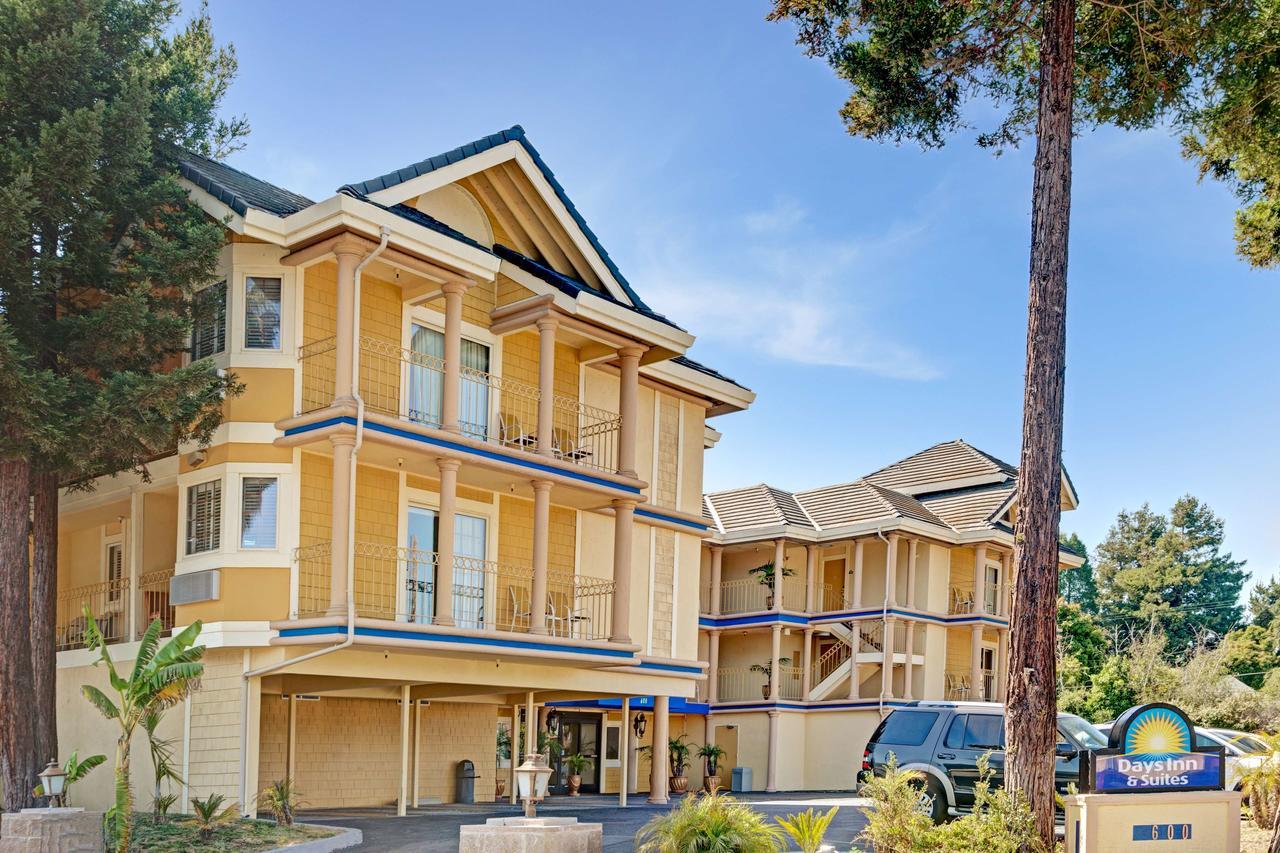 Located just 10 minutes' walk from the Beach Boardwalk
An outdoor pool is located on-site
All rooms have free Wi-Fi and cable TV
The Hotel Solares offers guests an exceptionally accommodating experience! All rooms are furnished with a minibar, a microwave, a balcony or patio, and a refrigerator. A continental breakfast is offered each day and free toiletries are provided in every room.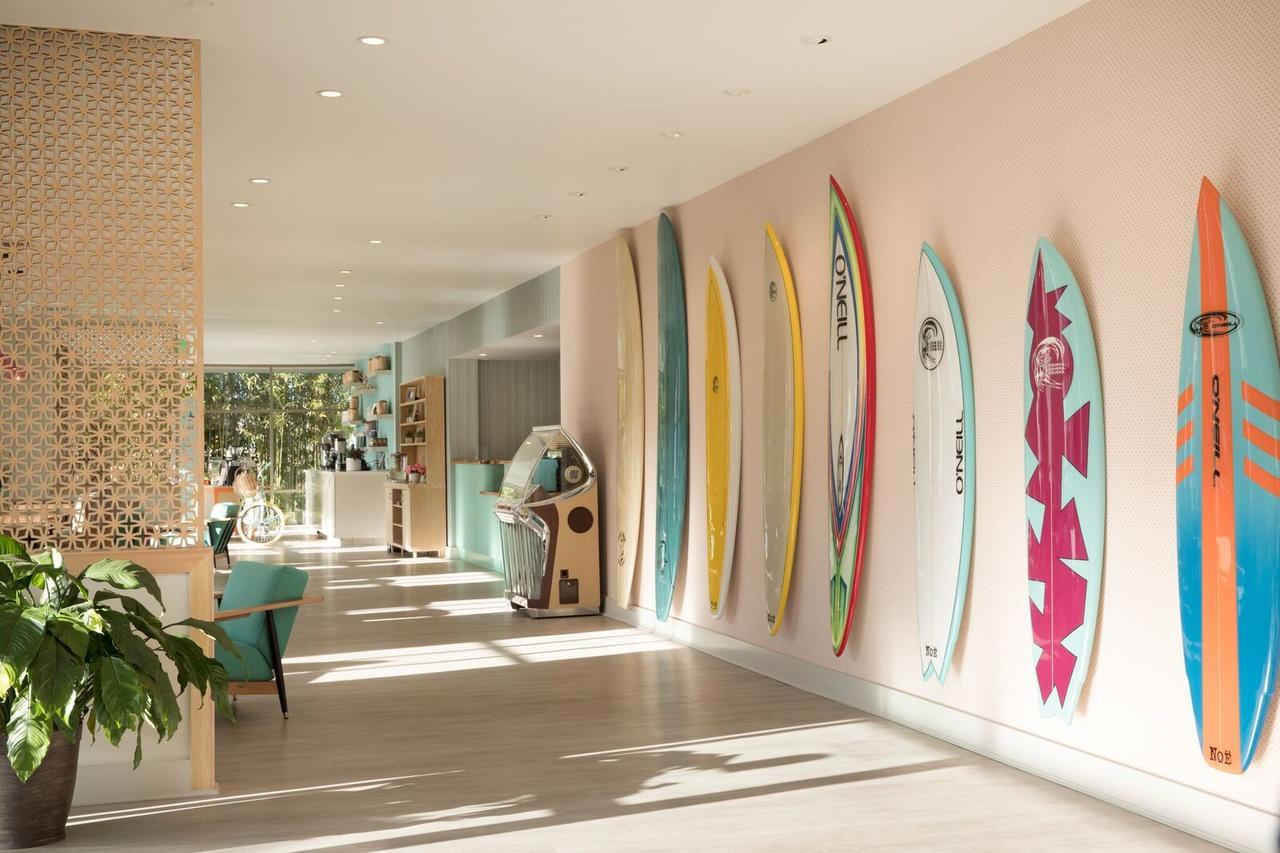 Beachfront hotel located next to Santa Cruz's famous boardwalk
Ocean inspired laid back atmosphere
Bathrobes and free toiletries are provided.
The Dream Inn offers lavish seaside accommodation. All rooms include a flat-screen TV, coffee and tea making facilities, a refrigerator, and more! All guest rooms and suites also offer private balconies or patios with spectacular views.
Know How to Get Around in Santa Cruz
You'll have a few options to choose from for transportation when you're visiting Santa Cruz.
Renting a car and having your own set of wheels is the most convenient way to travel around Santa Cruz. This will enable you to see everything the city has to offer, all on your own time. Car rental companies can be found at all major airports and taking a California road trip will be seriously rewarding.
The two closest airports to Santa Cruz are the San Jose International Airport and the San Francisco International Airport. There are also car rental companies in select areas of the city. Keep in mind that most areas of Santa Cruz charge for parking.
Consider spending a few days in San Francisco before or after visiting Santa Cruz – it is one of the coolest in the USA without a doubt.
The city's public bus system is an option too, especially if you don't want to deal with highway traffic or parking fees. The public bus system runs eight routes throughout the city, If you're paying cash, the bus drivers can't offer small change, so you'll need the exact amount.
Uber and Lyft are two are on-demand ride-sharing apps available at your disposal 24/7. Download the app, plugin where you want to go and a driver will be sent to your location, it's that simple!
Lastly, Santa Cruz is very pedestrian-friendly, and once you get to a location, you'll find it very easy and convenient to walk around. This is what I did during my weekend in Santa Cruz and didn't actually need to use any wheels even once!
Cap off the perfect day in Santa Cruz by checking out the city's nightlife scene! Different areas of the city have different options to suit your nighttime vibe. If you're heading to Santa Cruz this weekend, make sure to check out one of these places!
Downtown Santa Cruz
Check out First Friday, a free monthly event with wine, art, and live music!
Loaded with street vendors and street performers
Walkable and easy to get around
Pacific Avenue is the center of Downtown Santa Cruz, it has shops, restaurants, movie theaters and more! Check out 99 Bottles of Beer on the Wall for the best beer selection in downtown, or 515 Kitchen and Cocktails for the best cocktails in town! Downtown is where the locals and tourists go to have fun!
Santa Cruz Beach Boardwalk
Relaxed area of the city by the beach
Perfect for a casual night out
Prices to suit all budgets and most spots are open late!
The Santa Cruz Beach Boardwalk is a happening area of the city all hours of the day! The nightlife options here are mostly casual in nature. Check out Boardwalk Bowl for bowling, food, drinks, and karaoke in a casual setting. Or, spot by Coasters Bar and Grill for late-night cocktail and live entertainment.
Capitola
Filled with wine bars, gastropubs, and restaurants
Cozy ambiance and low-key vibe
Classic California beach town
Capitola is a city in Santa Cruz County, on the coast of Monterey Bay. This quaint seaside village is perfect for a relaxing night out and offers a more upscale nightlife vibe. Check out Capitola Wine Bar and Merchants for great wine, delicious food, and occasional live music. Or, head to The Sand Bar Capitola for live music and a more casual setting.
Food is an important part of any holiday getaway. Here are a few options to add to your Santa Cruz guide to experience the local food culture.
Try Out the Local Cuisine – The Crow's Nest
Classic Santa Cruz beachfront dining with exceptional views of the Santa Cruz coast
One of Santa Cruz's most beloved restaurants for over 50 years!
Open every day for breakfast, lunch and dinner
Head to the Crow's Nest and enjoy an extensive menu of casual American fare, including vegetarian, vegan and gluten-free options. Take in the stunning views of the Santa Cruz Harbor, lighthouse, and wharf while you enjoy award-winning cuisine, drinks, and live entertainment! This restaurant has a lively atmosphere and is open late on weekends!
The Best Seafood in Town – Stagnaro Bros.
The largest outdoor fish market on the west coast
Family owned and operated since 1937
Casual restaurant with a laid back atmosphere
Stagnaro Bros is located on the Santa Cruz Municipal Wharf and offers sweeping views of the Pacific. Their menu features over 20 types of fresh seafood as well as pasta dishes, steaks, and a children's menu. If you're a seafood lover, make sure to check this place out when you visit Santa Cruz!
The Best Market in Santa Cruz – New Leaf Community Markets
Two locations: Downtown Santa Cruz and Westside Santa Cruz
Specialty grocery store offering natural products with an on-site juice bar & del
Open every day from 7:00 am – 10:00 pm
This natural grocery store is the complete package! They offer an excellent assortment of organic meats, fresh seafood, local and organic produce, freshly prepared deli foods, and more!
Head in to pick up all your picnic provisions to take with you while you're out exploring Santa Cruz beaches! They even stock local beer and wine!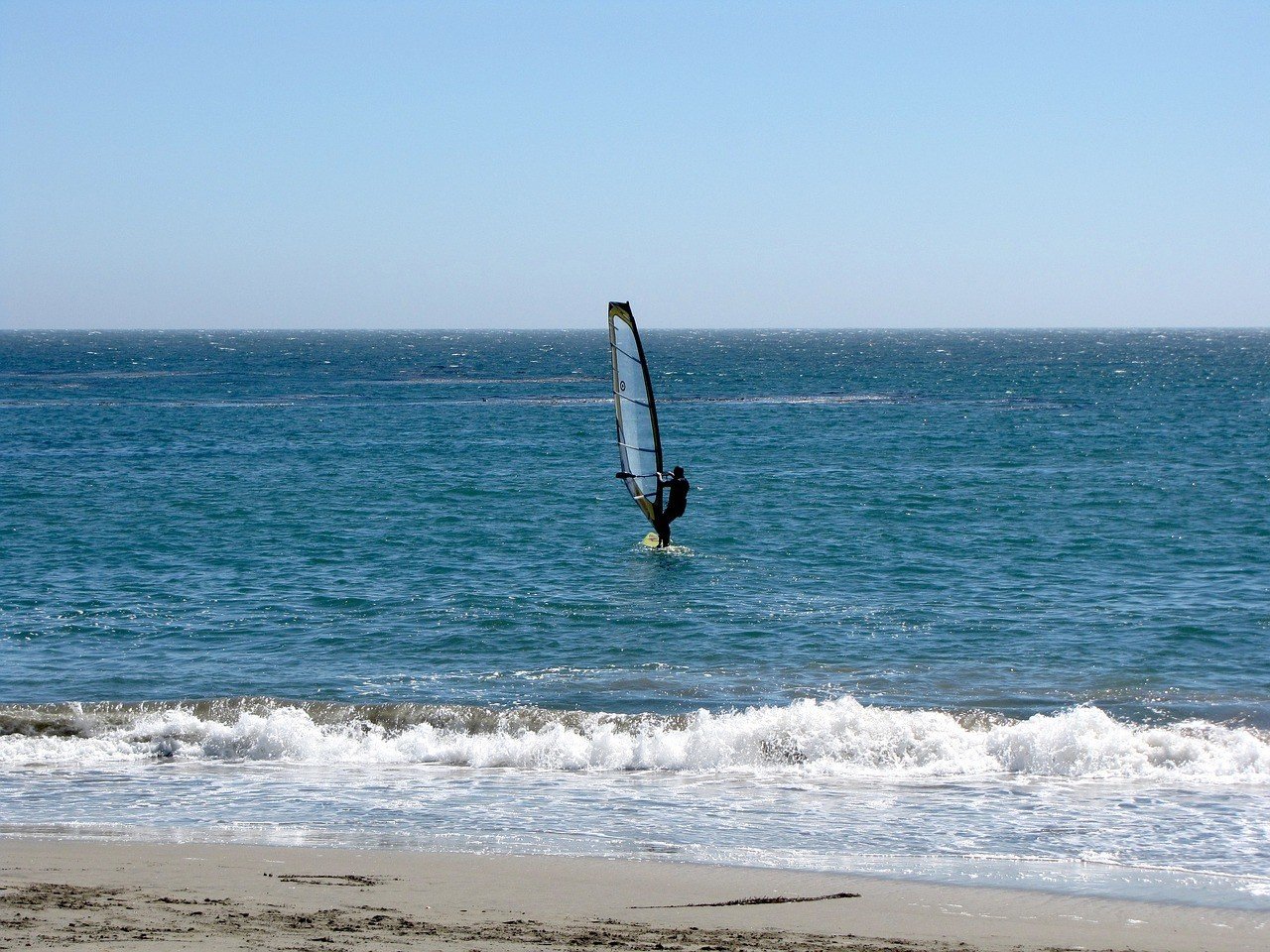 Santa Cruz getaways are a great time to partake in fun activities and experience the city's sports culture. Here are the best attractions in the city for entertainment or exercise!
Enjoy a Water Sport
Experience Santa Cruz's beautiful beaches and get a bit of exercise
Enjoy some refreshing water fun
Activities for all ages to enjoy
Santa Cruz is a true surfer town. Supplied with an endless coastline, Santa Cruz has lots of aquatic activities to choose from. Beach activities and Santa Cruz go hand in hand, and there are plenty of companies along the beach where you can rent equipment and enjoy some fun in the sun! Rent a surfboard, paddleboard, boogie board, and more!
Rent a Bike
Numerous bike rentals companies can be found throughout the city
Bicycle rentals available from 2-24 hours!
See Santa Cruz from a different perspective
With pleasant weather year-round, there's never a bad time to rent a bike in Santa Cruz! Sightsee Santa Cruz's main attractions with a fun and leisurely bike ride! Enjoy the fresh air and get a bit of exercise. Biking is common in Santa Cruz and you'll find there are many areas of the city to enjoy this fun activity!
Check out Callahan's Sports Bar
A fun place to watch a sports match, they have multiple screens
Great local spot, a mix between an Irish pub and a biker bar
A super casual and laid-back atmosphere
Head to Callahan's Sports Bar to watch a sports game or play a free round of pool and shuffleboard! They have great happy hour prices, a jukebox, and regular live music! The staff is known for being super friendly and welcoming. This dive bar is your typical American "hole-in-the-wall" joint so stop in if you like your drinks strong and your floors sticky!
Small Pack Problems? 😉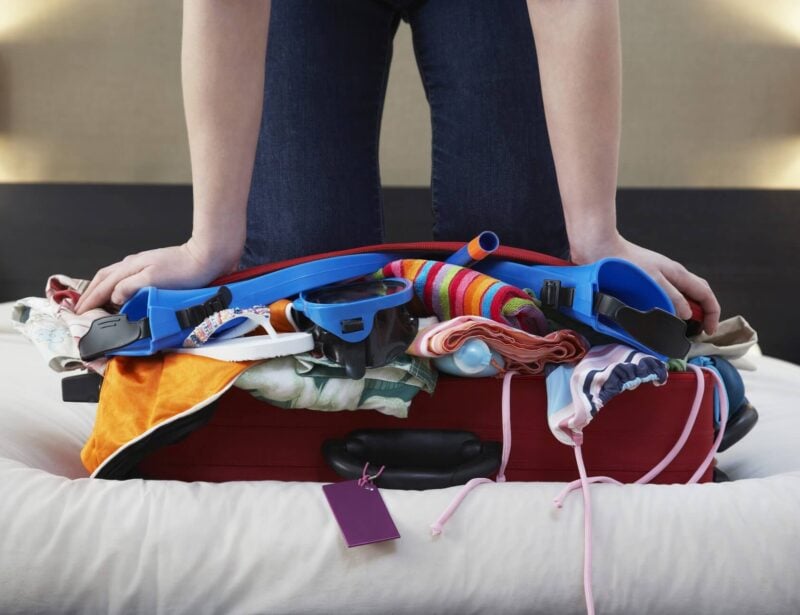 Wanna know how to pack like a pro? Well for a start you need the right gear….
These are packing cubes for the globetrotters and compression sacks for the real adventurers – these babies are a traveller's best kept secret. They organise yo' packing and minimise volume too so you can pack MORE.
Or, y'know… you can stick to just chucking it all in your backpack…
Get Yours Here
Read Our Review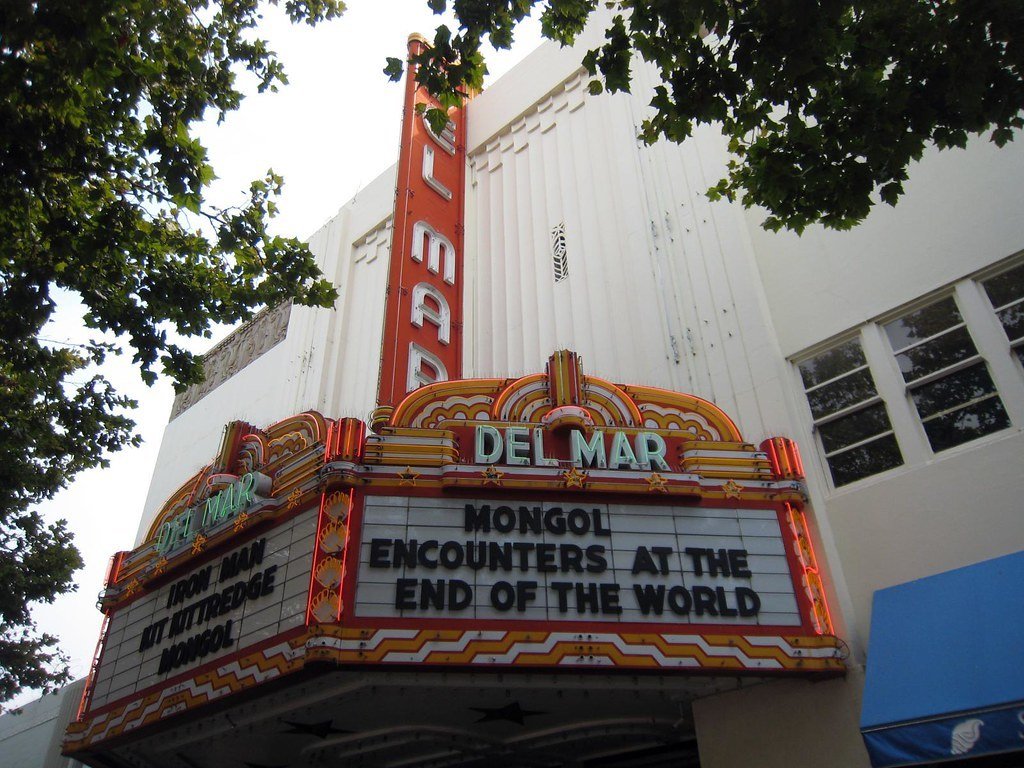 Weekends are the perfect time to experience the city's music and theater culture. Here are the best places to visit in Santa Cruz for an entertaining experience!
Del Mar
The concession counter is filled with local and organic items, from popcorn to vegan brownies!
Beautifully preserved art deco theater built in the 1930s
Located in Downtown Santa Cruz, on Pacific Avenue
Del Mar is the oldest theater in Santa Cruz. It combines history with modern technology and comfort to provide for a fun and casual night out. This 3-screen theater is where you can catch the best independent films or a midnight movie! The tickets and snack items are well priced and they serve alcoholic beverages as well! They do occaionally show "The Lost Boys" which was of course, filmed in Santa Cruz so catch it if you can!
Moe's Alley
A live music venue with everything from Blues to Salsa
A Smaller sized music venue with an eclectic offering of artists
Open from 5:30 pm until late!
Moe's Alley is the perfect place to enjoy a fun night out! This music hall offers a mix of live performances, a dance floor, a full bar, and an outdoor patio. Dance the night away, hang out with locals and tourists, and let loose on your weekend away!
Kuumbwa Jazz Center
An intimate concert hall with live jazz performances and great acoustics
Open every day from 6:00 pm – 11:00 pm
You can easily purchase tickets online, by phone, or in-person
Since 1975, Kuumbwa Jazz Center has been supplying the community of Santa Cruz with high-quality jazz performances. This nonprofit organization is dedicated to preserving the history and legacy of jazz through concerts and education programs for all ages to enjoy. If you're a fan of jazz music, make sure to include this in your Santa Cruz visit!
Travel with peace of mind. Travel WITH a security belt.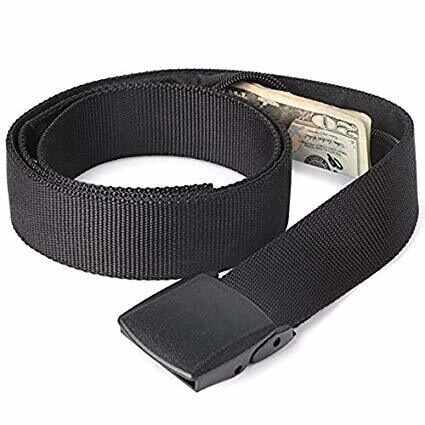 Stash your cash safely with this money belt. It will keep your valuables safely concealed, no matter where you go.
It looks exactly like a normal belt except for a SECRET interior pocket perfectly designed to hide a wad of cash, a passport photocopy or anything else you may wish to hide. Never get caught with your pants down again! (Unless you want to…)
Hide Yo' Money!
10 Other Awesome Things to do in Santa Cruz This Weekend
#1 – Santa Cruz Beach Boardwalk
No visit to Santa Cruz, California would be complete without checking out Santa Cruz's most iconic landmark! The 150-year-old Santa Cruz Beach Boardwalk is the biggest boardwalk and amusement park on the California coast! Boardwalk rides are open daily from late May to late August, plus most weekends and holidays throughout the year (weather permitting).
You'll find a large offering of rides, games, and food options. The Boardwalk sits right on a mile-long stretch of sandy beach and provides the perfect setting for an exciting day out! This area is loaded with fun activities and you could easily spend all day here!
The Boardwalk featured extensively in the 80's Hollywood, vampire film "The Lost Boys" which was filmed in Santa Cruz.
#2 – Natural Bridges State Beach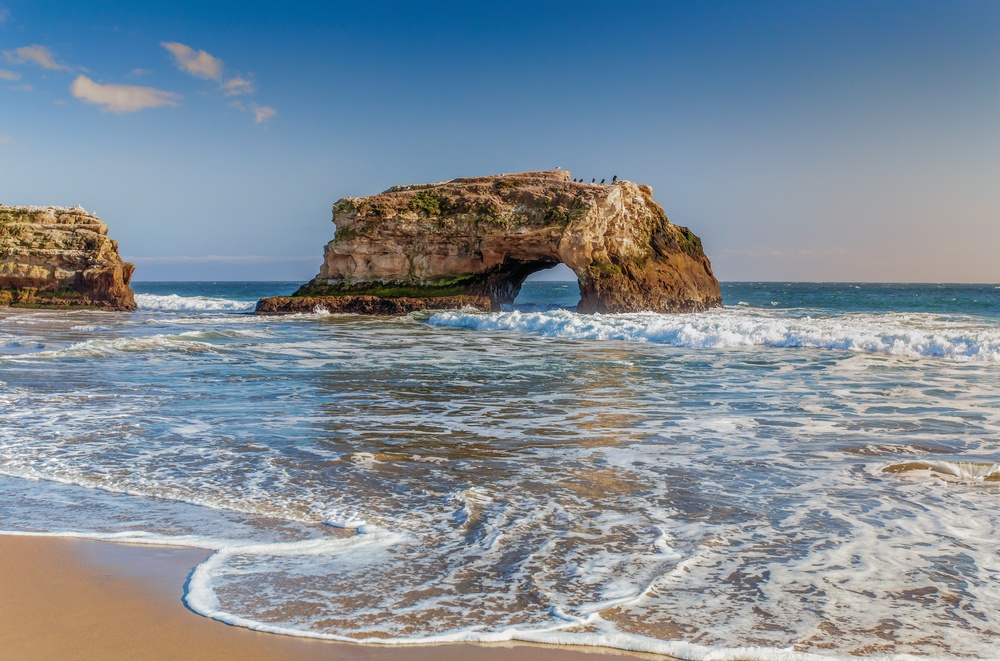 Natural Bridges State Beach is a 65-acre California state park located just a 5-minute drive from Downtown Santa Cruz, California. This state park is beautiful year-round and features a natural bridge across a section of the beach. It's a great place to take a stroll, have a picnic, and relax with nature!
Marvel at the natural rock structures and explore the tide pools! There are scenic seaside paths you can walk through as well as biking trails. This area is also well known as being a hotspot to see monarch butterfly migrations in the winter months!
#3 – Santa Cruz Wharf
The Santa Cruz Wharf is another popular tourist destination and a must-see when visiting Santa Cruz. The wharf is known for fishing, boat tours, viewing sea lions, and great dining options. This is the best place to go in Santa Cruz for fresh seafood if you like your fish caught and cooked the same day!
You'll have wonderful views of the lively Santa Cruz Beach Boardwalk as well as stunning panoramic views of the Pacific Ocean! The wharf is open every day from 5:00 am – 2:00 am.
#4 – Lighthouse Field State Beach
The Lighthouse Field State Beach is a protected beach at the north end of Monterey Bay. This picturesque area overlooks the Steamer Lane surfing hotspot, one of the most popular surfing spots in the world! Watch big wave surfers in action at the Holy Grail of surfing spots!
This is the kind of beach you see on postcards, marvel at big waves and big natural rock formations, with lush greenery clinging to the cliffs. This State Beach also contains the Santa Cruz Surfing Museum, housed in a 1967 lighthouse! Make sure to check out this small museum if you're interested in the history of surfing.
If you walk here from the main beach and boardwalk you get to cross the dilapidated, disused rail track which is Instagram heaven.
IN A RUSH? THIS IS OUR FAVORITE HOSTEL IN SANTA CRUZ!
#5 – Neptune's Kingdom
If you're traveling to Santa Cruz, California with kids, make sure to check out this nautical-themed entertainment center!
This attraction is located on the Santa Cruz Beach Boardwalk. Enjoy countless arcade games, a two-story 18-hole miniature golf course, and an upstairs game area that contains eight pool tables, air hockey, foosball, and ping pong!
There are food options inside selling snacks and drinks, including alcoholic beverages. This Santa Cruz attraction is fun for the whole family and perfect for all ages! Enjoy hours of afternoon entertainment at Neptune's Kingdom, open every day from morning till midnight!
#6 – Wilder Ranch State Park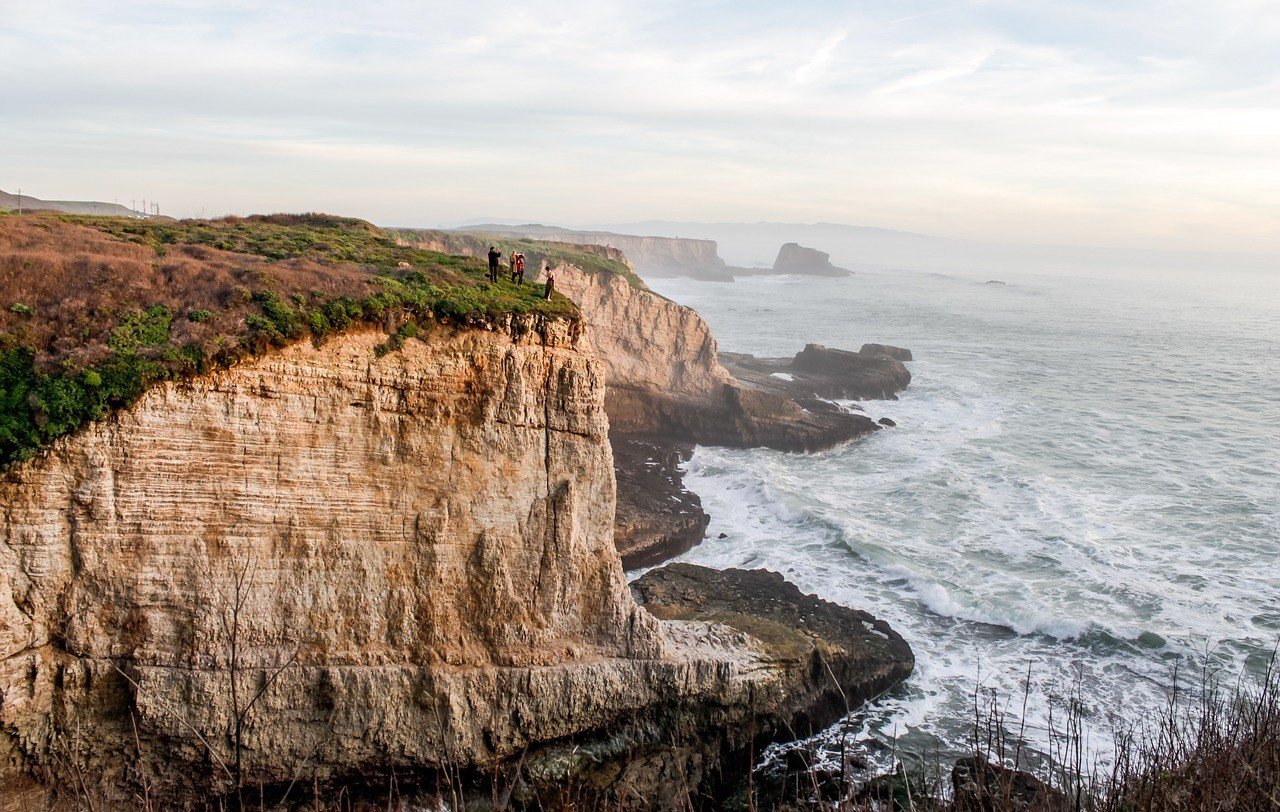 This State Park is one of the most scenic parks in Santa Cruz. There are hiking trails, equestrian trails, and biking trails. The paths traverse through the surrounding redwood forest, with some leading to the beach!
Admire the beautiful towering redwoods, open meadows, and awesome ocean views! There are also several historic buildings along the trails that were once part of a coastal dairy farm.
Escape the city and enjoy a nice reprieve with nature. The park is open from 8:00 am to sunset. There is a visitor center and store that is open on Thursdays through Sundays from 10:00 am-4:00 pm.
#7 – Seymour Marine Discovery Center
This science museum includes interactive exhibits, an aquarium, a touch pool, and gift shop. There are numerous small tanks featuring local marine life, from jellyfish to octopus.
For those wishing to learn even more about Santa Cruz's coastal ecosystem, the center provides hourly guided tours of the bluffs and tide pools in the surrounding nature preserve, which are included in the price of admission! This activity is fun for all ages!
#8 – Henry Cowell Redwoods State Park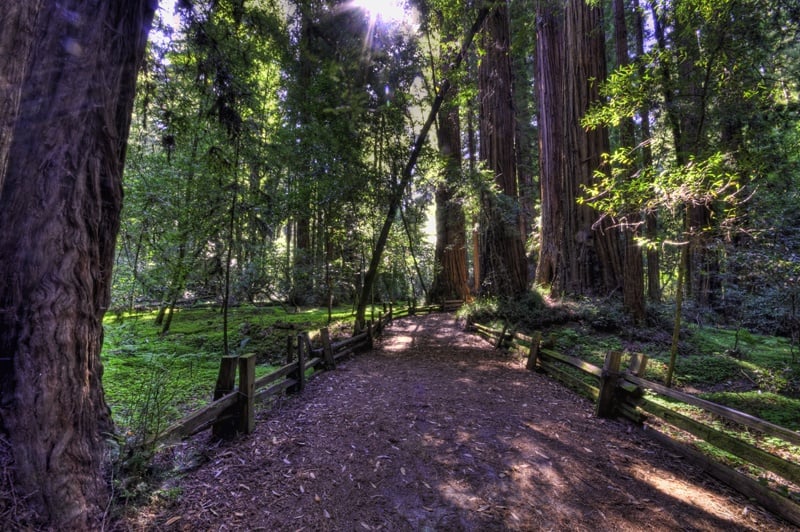 Enjoy the crispy clean air of this majestic Redwoods State Park. There are hiking trails suitable for all skill levels, from easy to strenuous. The main park covers approximately 1,750 acres which include over 15 miles of hiking trails!
The park has much to offer nature enthusiasts. Enjoy hiking, fishing, seasonal camping, birdwatching, a few horses and dog-friendly trails, and mountain biking trails! There is also a mountain park nature store and a visitor center.
The Garden of Eden is a popular swimming hole within Henry Cowell Redwoods State Park, it's the perfect place to enjoy a refreshing dip on a warm day after a nice hike!
#9 – The Mystery Spot
The Mystery Spot is an attraction unlike any other! This unique destination is located in the redwood forests just outside of Santa Cruz. The Mystery Spot is a gravitational anomaly where visitors experience demonstrations that appear to defy gravity. You're guaranteed to be stunned as your perceptions of the laws of physics and gravity are questioned!
This spot has both amazed and perplexed countless visitors from all over the world. To experience this attraction you must book a ticket for a tour. It is recommended to purchase your ticket in advance, as this is a popular attraction that risks selling out.
#10 – West Cliff Drive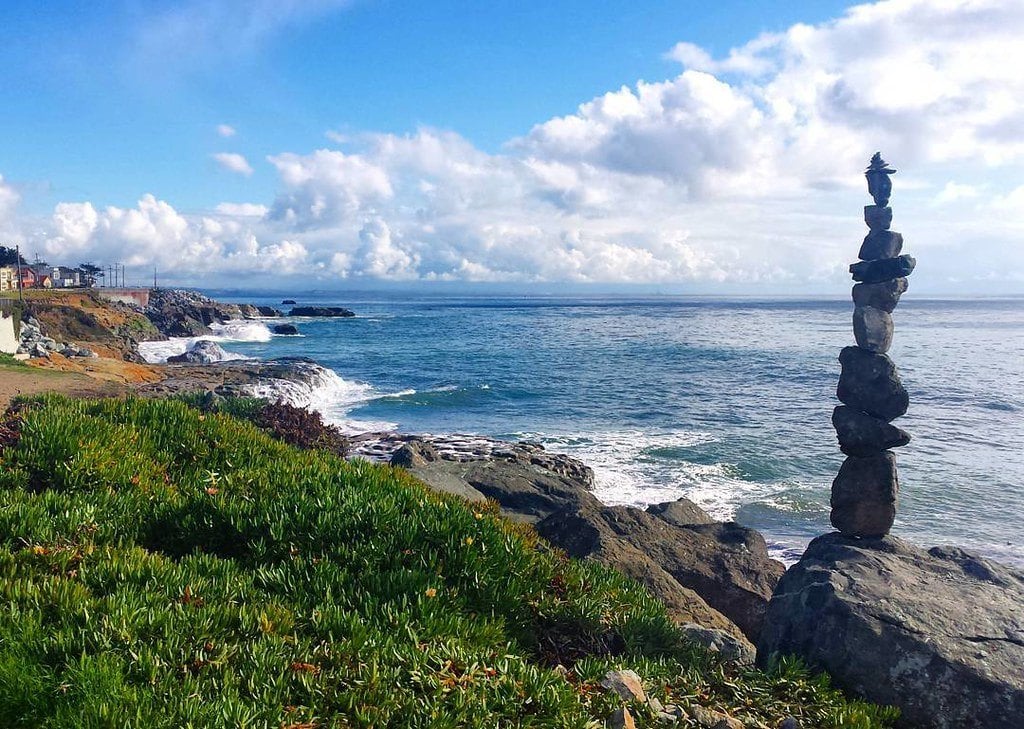 For a breathtaking scenic walk or bike ride, head to West Cliff Drive. This 6-mile path hugs the coastline and offers a scenic route with sensational views of the pacific ocean. The path is completely flat, making this sightseeing route appropriate for all ages and fitness levels.
There are benches positioned at scenic spots that invite passersby to sit back, relax, and soak up the incredible views. Head there early for a less crowded experience. Make sure to bring plenty of water and wear comfortable shoes.
Is This the Best Daypack EVER???
If you've never gone on a vacation in Santa Cruz before you might not know what to expect.
No need to worry, we've got you covered! We've added a few more details into this Santa Cruz blog, and answers to questions you might be asking yourself.
Don't Forget Your Santa Cruz Travel Insurance
ALWAYS sort out your backpacker insurance before your trip. There's plenty to choose from in that department, but a good place to start is Safety Wing.
They offer month-to-month payments, no lock-in contracts, and require absolutely no itineraries: that's the exact kind of insurance long-term travellers and digital nomads need.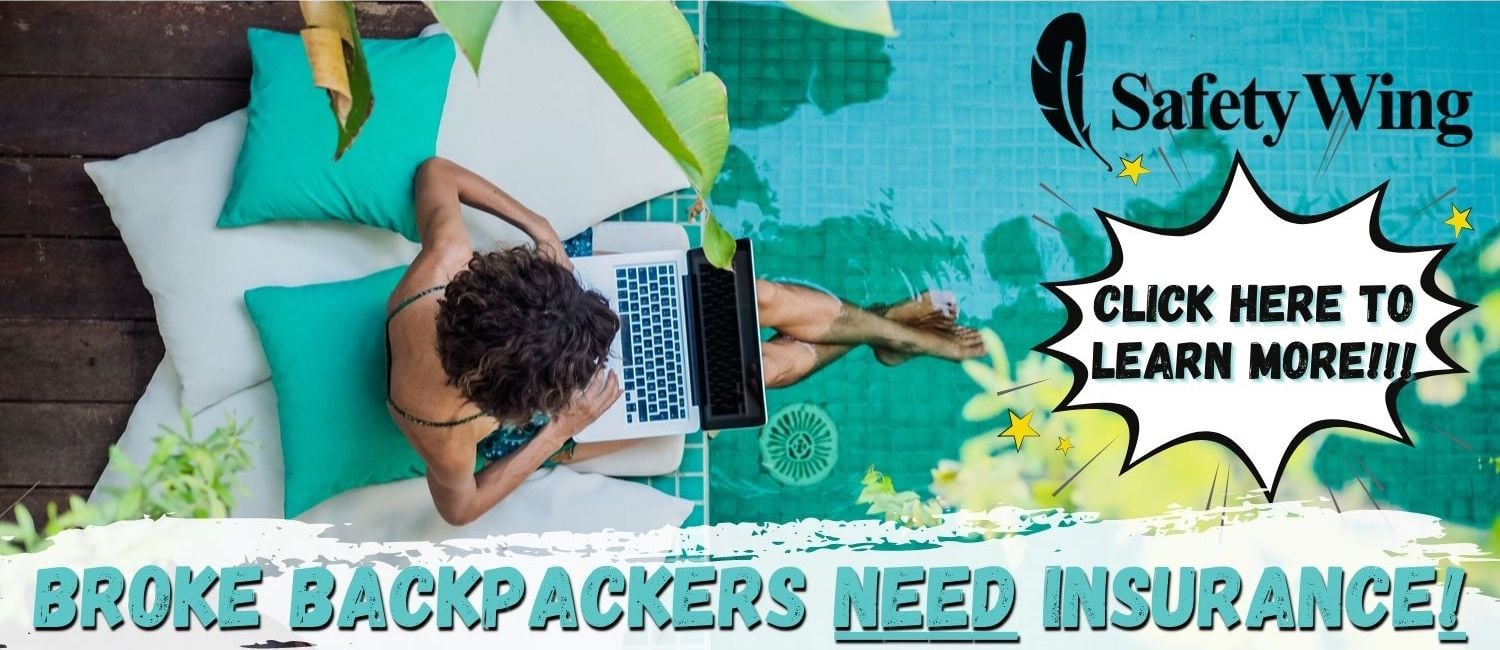 SafetyWing is cheap, easy, and admin-free: just sign up lickety-split so you can get back to it!
Click the button below to learn more about SafetyWing's setup or read our insider review for the full tasty scoop.
Final Thoughts on a Great Weekend in Santa Cruz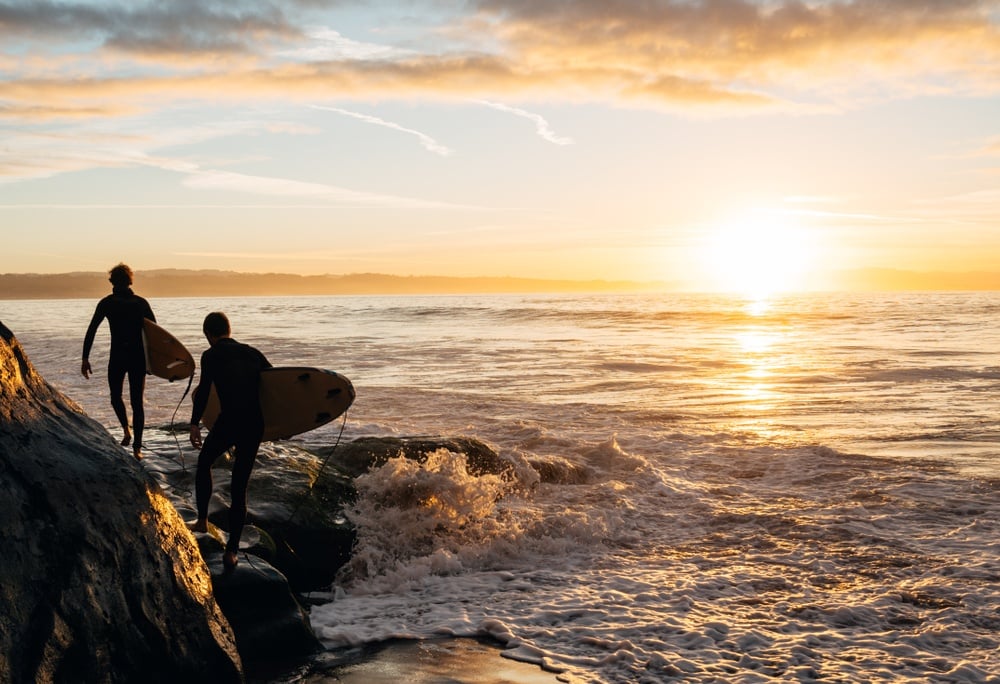 Santa Cruz may have a reputation for being a hippy town, but it has something for adventurers from all walks of life to enjoy! Nature enthusiasts flock here in search of outdoor activities and families book exciting family vacations filled with endless amusement.
However you decide to spend your weekend in Santa Cruz, we hope this guide has helped you craft your own perfect Santa Cruz itinerary! One thing is for sure, this is a destination that will draw you back time and time again.
Santa Cruz represents California at it's best: beautiful beaches, enchanting redwood forests, a buzzing beach boardwalk, and an easy-going vibe. This coastal city is the perfect place to take your next weekend vacation!
---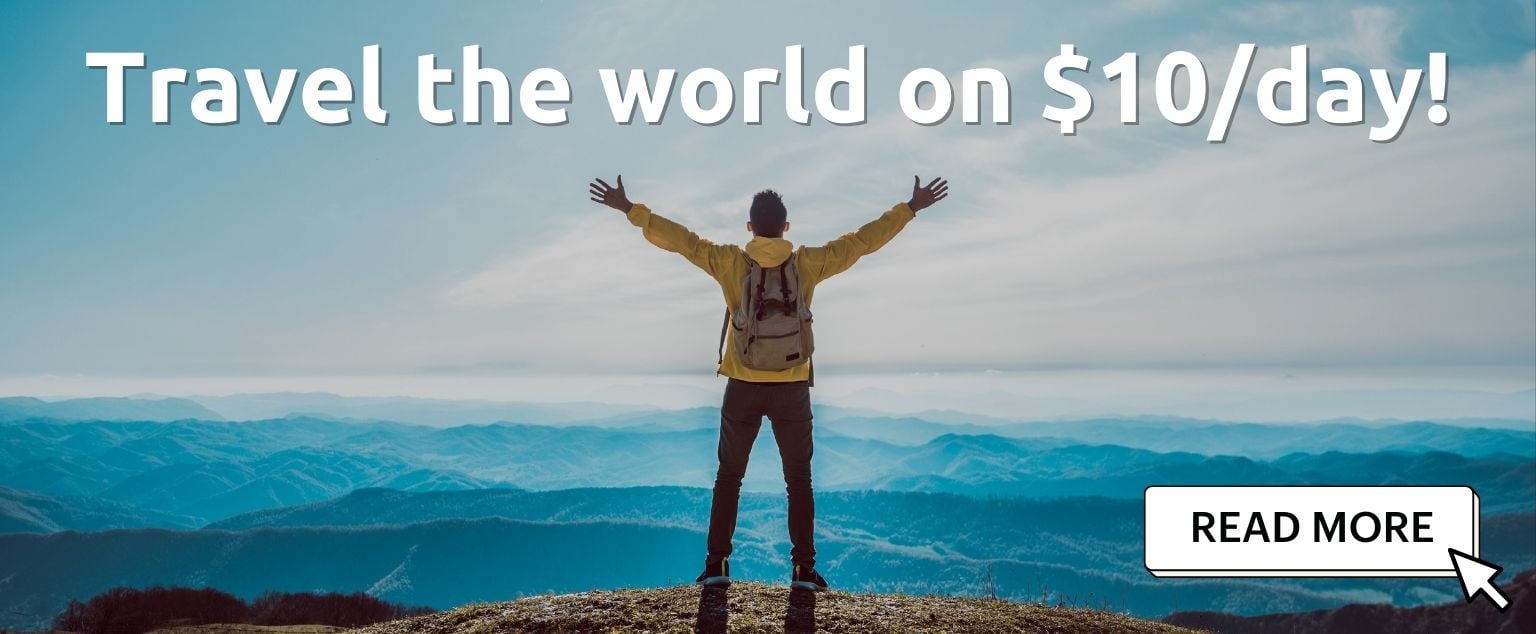 And for transparency's sake, please know that some of the links in our content are affiliate links. That means that if you book your accommodation, buy your gear, or sort your insurance through our link, we earn a small commission (at no extra cost to you). That said, we only link to the gear we trust and never recommend services we don't believe are up to scratch. Again, thank you!