Got your surfboard and wetsuit at the ready? Then it's time to head to Santa Cruz!
Few can resist the life-lovin', colorful, and funky vibe that radiates from this sun-drenched Californian city. Of course, it goes without saying that Santa Cruz is especially famous for its prominent surf culture and abundance of nautical activities, but that's not all there is to see and do here.
Contrary to popular belief, this fun-filled strip of shoreline is home to a delightful medley of family-friendly activities, adrenaline junkie adventures, outdoor activities, and a scrumptious food scene to satisfy even the most discerning of foodies.
Best of all, there's also an abundance of photogenic landmarks that are just waiting to be discovered.
You'll definitely find a lot to love about this city, but if you need a little help mapping out what Santa Cruz attractions to add to your itinerary, fear not. This guide to the most unmissable things to do in Santa Cruz will be your ultimate resource!

Unlock Our GREATEST Travel Secrets!
Sign up for our newsletter and get the best travel tips delivered right to your inbox.
The Top Things to Do in Santa Cruz
Every coastal city in California has its fair share of unparalleled attractions! But if you've only got a few days or a weekend in Santa Cruz, make sure you add these five unmissable attractions in Santa Cruz to your trip.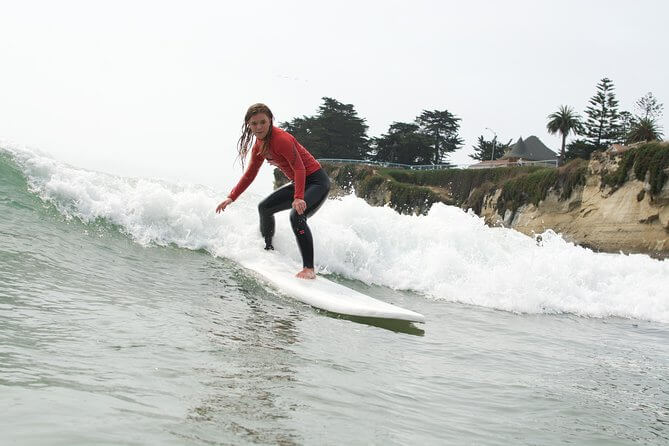 Let's begin with a quintessential Californian experience. Since Santa Cruz is positively laden with breaking waves and beaches, you can expect plenty of surfing hotspots!
Locals will tell you that Mainland U.S' surf culture started right there in Santa Cruz. According to an urban legend, surfing was introduced to the city by Hawaiian royalty, so it would be borderline offensive to not tackle some waves.
And if you've never surfed before, fret not: this activity is geared at beginners, so you'll be accompanied by an experienced instructor who'll teach you the basics before helping you catch some waves in a calmer area. You'll also learn how to paddle out and pop up on your board.
Entrance fee: $119
Hours: Dependent on tour
Address: Cowell Beach, 21 Municipal Wharf, Santa Cruz, CA 95060, USA
2. Check Out the Santa Cruz Boardwalk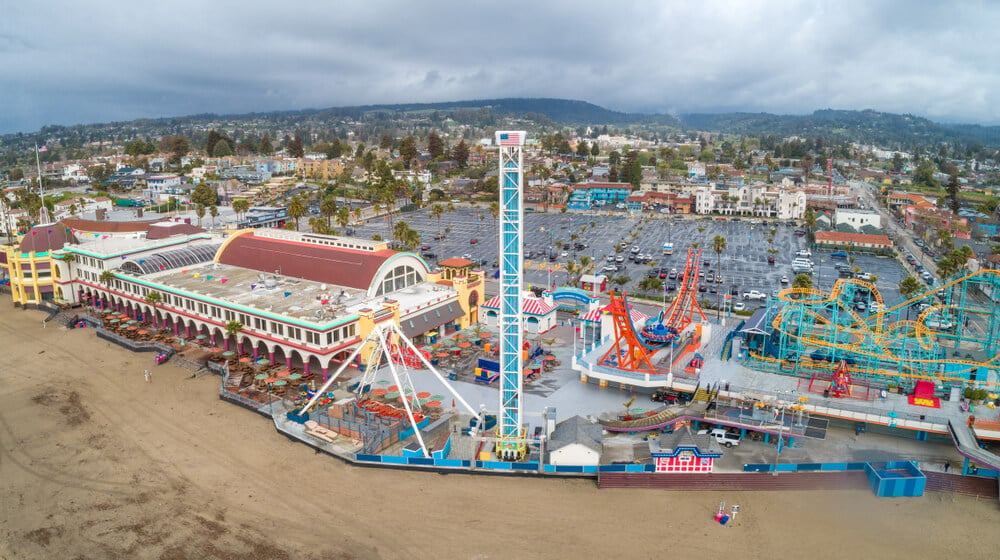 Hands-down, this is one of the most iconic attractions in Santa Cruz! And since it's free to enter, it's ideal for those backpacking in California on a budget.
In fact, the Santa Cruz Boardwalk is often said to be the best seaside park in the world and after checking this legendary place out for myself, I must say that I quite agree.
Since it's such a tourist draw, you can expect plenty of crowds – and this only adds to the lively buzz that permeates the place.
There's oodles of family fun to look forward to, with affordable retro rides, a laser tag arena, a miniature golf course, an arcade, and much more. In the summer, you can catch a free concert on Friday nights and movies on Wednesday evenings.
Entrance fee: Free
Hours: 11 a.m. to 9 p.m. (8 p.m. on Sunday)
Address: 400 Beach St, Santa Cruz, CA 95060, USA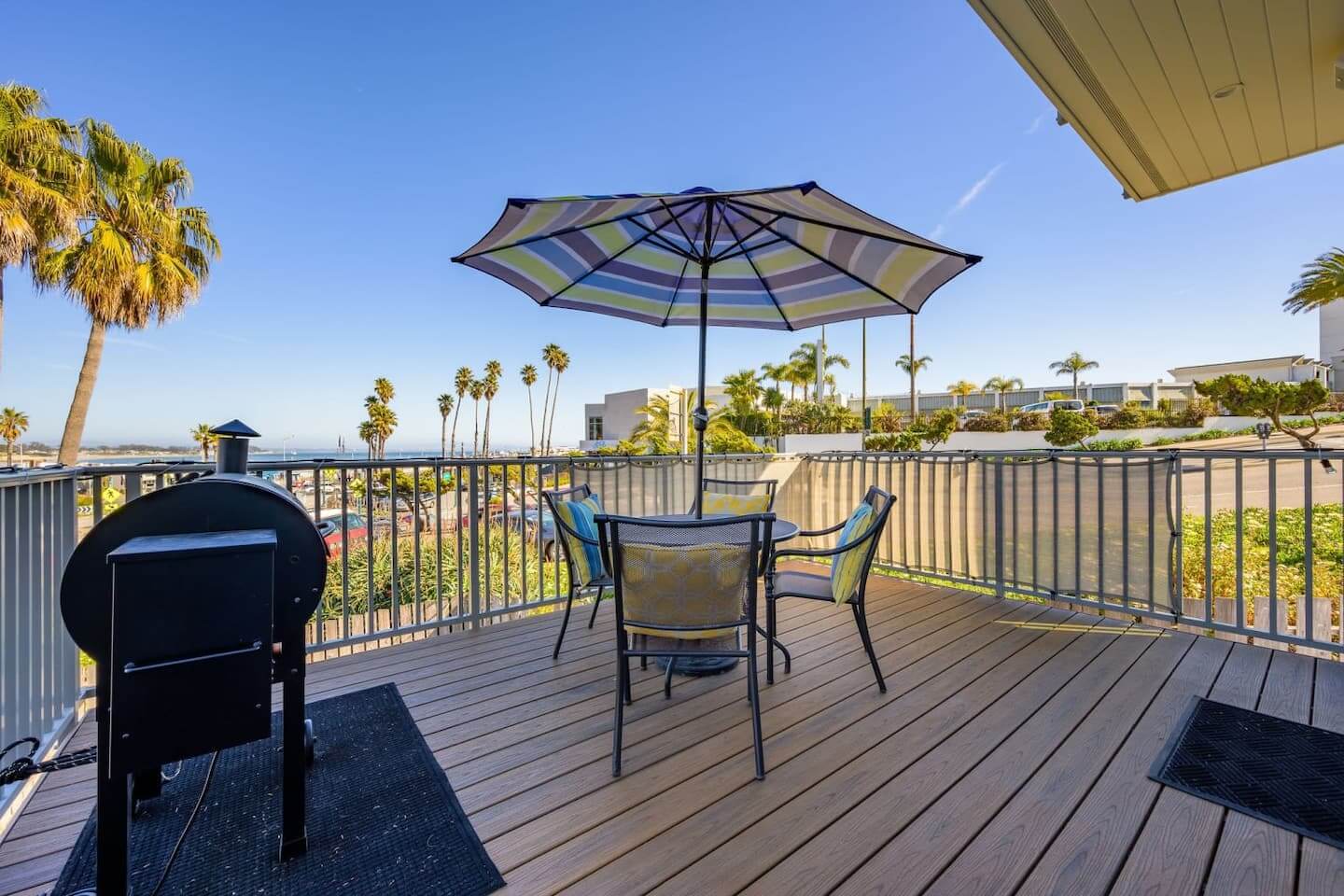 Commanding a prime location near the Boardwalk, the beach, and the lively downtown area, this four-bedroom home easily accommodates eight guests.
If you're traveling with friends, you can all enjoy a comfortable snooze in your own beds at night, and share the spacious living space in the day.
After catching some rays at the beach, retreat to the home to relax on the outside deck or challenge your mates to a game of fosball. Because it's centrally located, you'll be within walking distance of various cafes and restaurants.
When you don't feel like going out, you can always use the modern, well-equipped kitchen to rustle up a quick meal. If you're embarking on a California road trip, don't worry, this place has parking too.
Entrance fee: $199/night
Hours: Check-in after 3 p.m., checkout at 12 p.m.
Address: Santa Cruz, California, USA
4. Hike through the Henry Cowell Redwoods State Park
If you're looking for outdoorsy things to do in Santa Cruz in spring, the Henry Cowell Redwoods State Park is one place that won't disappoint!
Located on the outskirts of Santa Cruz, this park has separate entrances: the Day Use area, Campground, and Fall Creek Unit can be accessed from Graham Hill while the Garden of Eden can be reached through the Ox Fire Road Trailhead.
Borrowing its name from the ancient redwoods that it houses, this park features hiking trails with varying intensities, so bring comfy shoes!
One day isn't enough to explore all its majestic sights, so you can also set up camp for the night. For jaw-droppingly gorgeous views, head over to Observation Deck which is the highest point in the park.
Entrance fee: $10 parking fee/vehicle
Hours: Sunrise to sunset daily
Address: 101 N Big Trees Park Rd, Felton, CA 95018, USA
You just can't leave Santa Cruz without wandering this quaint village and its bay-facing promenade!
Located on North Monterey Bay, this Mediterranean-inspired town offers a quintessential Californian experience, complete with scenic sea views, nautical activities, and plenty of quirky shops.
If you're a first-time visitor or simply want to take in several attractions in just 2 hours, you can always consider this private walking tour of the Capitola.
Not only will your experienced guide take you through major points of interest like Shadowbrook, but you'll also discover lesser-known areas such as Riverview Avenue. This activity additionally includes a stop by Depot Hill, known for its mesmerizing views of the entire village. Sightseeing galore indeed!
Entrance fee: $29.99
Hours: Any time slot from 5 a.m. to 11.30 p.m. (Monday-Saturday)
Address: 231 Esplanade, Capitola, CA 95010, USA
6. Relax on Main Beach
Is there anything more Californian than relaxing on a sun-soaked beach with your toes buried in the warm sand? I think not!
Santa Cruz definitely has more than its fair share of incredible beaches, but a firm favorite among locals and tourists alike is Main Beach near the Boardwalk.
Because it's found in a cove, this beach is fringed by a calm lagoon. Expect plenty of nautical fun, including beach volleyball, paddle boarding, and sandcastles galore!
The only bummer about this beach is that can get really – and I do mean really – packed in the summer. To avoid the crowds, you can also check out Cowell Beach, a beautiful surfing spot that tends to be less crowded in peak season.
Entrance fee: Free
Hours: 7 a.m. to 10 p.m.
Address: Main Beach, 108 Beach St, Santa Cruz, CA 95060, USA
Small Pack Problems? 😉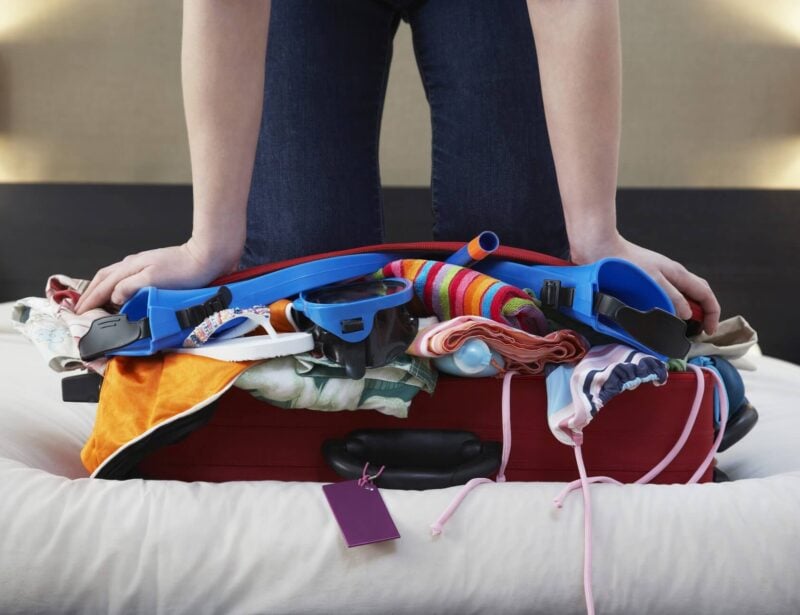 Wanna know how to pack like a pro? Well for a start you need the right gear….
These are packing cubes for the globetrotters and compression sacks for the real adventurers – these babies are a traveller's best kept secret. They organise yo' packing and minimise volume too so you can pack MORE.
Or, y'know… you can stick to just chucking it all in your backpack…
Get Yours Here
Read Our Review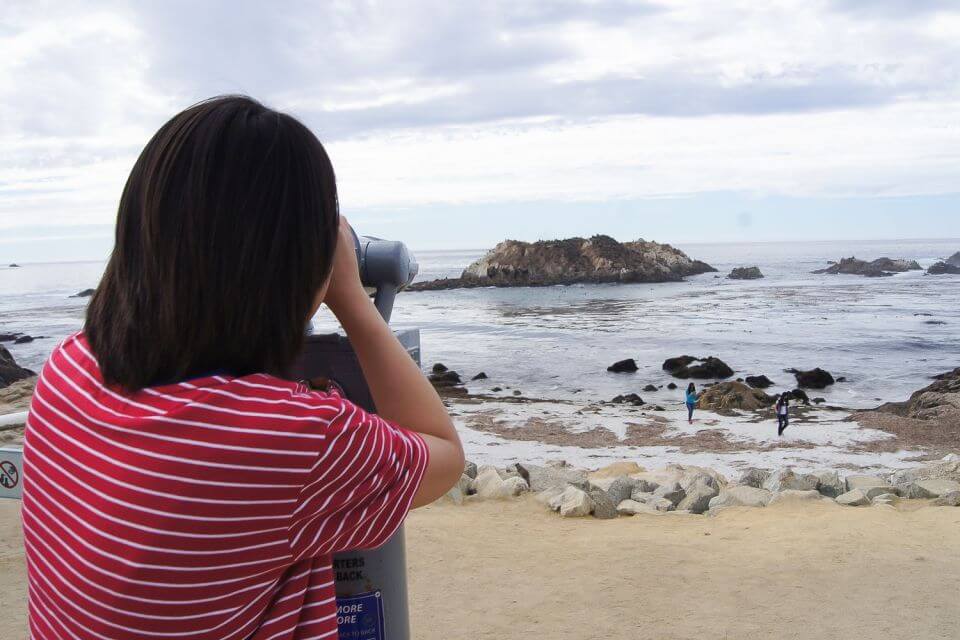 Are you looking for the best day trips from Santa Cruz? How about a tour of the picturesque Pacific Coast Highway?
Perfect for covering a lot of ground in just one day, the tour also features stops at the classic PCH towns of Carmel-by-the-Sea and Monterey.
Thanks to the many photo stops along the way, you'll be able to pose for pics at gorgeous sites like the Pacific Grove, known for its Victorian-era buildings.
You'll also get to explore the 17-Mile Drive, marvel at the Lone Cypress, and check out Pebble Beach Golf Links, the number 1 public course in the country! Best of all, you'll be treated to a drive through the iconic Silicon Valley on the way back.
Entrance fee: $105
Hours: 9 a.m. to 8 p.m.
Address: Various pickup points in San Francisco
8. Enjoy the Sunset from the Santa Cruz Wharf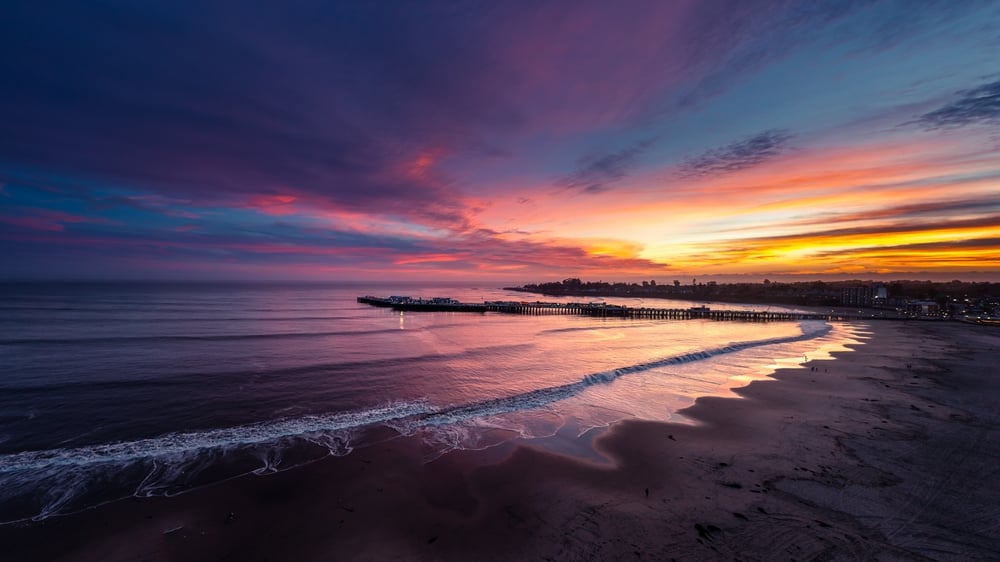 Here's where your photography game gets really good! Ask anyone who's ever been to Santa Cruz, and they'll tell you that the sun puts on a pretty stunning show in the afternoon: most of the beaches face west after all!
Watching the sunset from the beach is all kinds of awesome, but if you want to avoid the gaggle of eager tourists brandishing their phones at the horizon, head over to the Santa Cruz Warf. While this spot is also popular among tourists, it does have several vantage points so there's less of a crowd.
The Warf is dotted by various several shops and seafood restaurants. While you're there, you can also visit the Monterey Bay National Marine Sanctuary Exploration Center, located just steps away.
Entrance fee: Free
Hours: 5 a.m. to 2 a.m.
Address: 21 Municipal Wharf, Santa Cruz, CA 95060, USA
9. Snap Selfies at Natural Bridges State Beach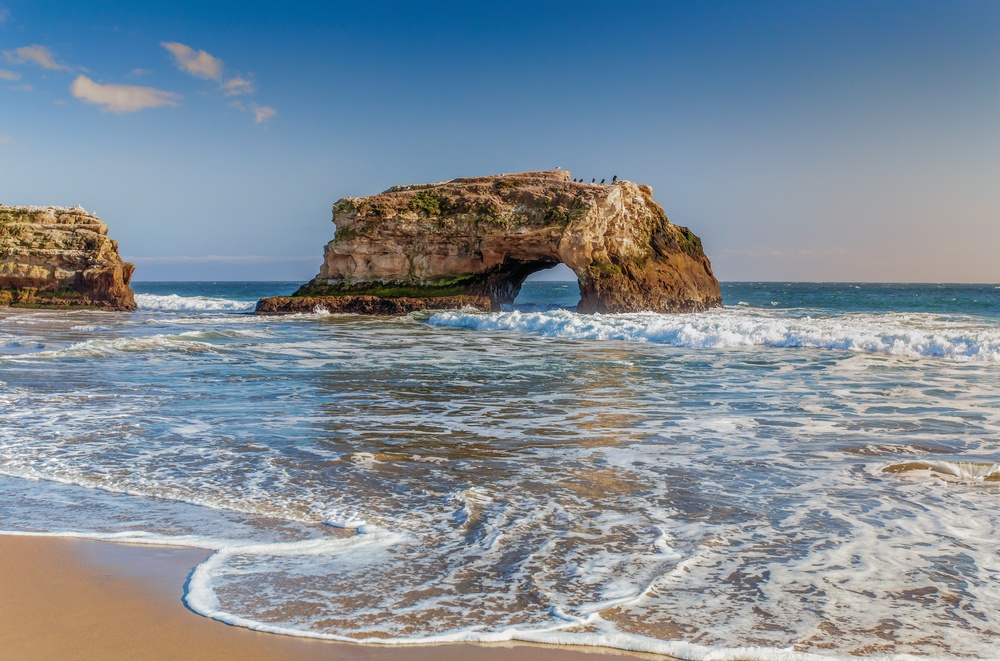 Fans of the great outdoors, rejoice! A remarkable destination for travelers looking for outdoor things to do in Santa Cruz, the Natural Bridges State Beach is especially known for its natural sea arch formed from mudstone cliffs.
An excellent spot to relax while marveling at the scenery, this beach also features tide pools through which you can glimpse marine flora and fauna.
If you're visiting in spring or summer, be sure to check out the small park located next to the Natural Bridges State Beach. With an abundance of brightly-hued wildflowers, pine, and eucalyptus trees, this park also has a picnic area, complete with restrooms and barbecue facilities.
Entrance fee: $10 vehicle day-use fee
Hours: 8 a.m. to 8 p.m.
Address: 2531 W Cliff Dr, Santa Cruz, CA 95060, USA
10. Uncover the Secrets of Mystery Spot
There's no denying that Mystery Spot is a classic tourist draw. Some even call it a tourist trap. But trust me when I say this popular place warrants a visit.
Get ready to question everything you know about the laws of physics as you're faced with Mystery Spot's gravitational anomaly! There's a cabin where it's impossible to stand upright or walk in a straight line, gravity-defying demonstrations, and compasses that seem to point in all sorts of crazy directions.
Speculations behind Mystery Spot range from magma vortexes to elaborate optical illusions. The truth is for you to find out, but I would absolutely recommend that you make reservations because tickets sell out super quickly in peak season.
Entrance fee: $10, $5 parking fee, payable by cash only upon arrival
Hours: 10 a.m. to 4 p.m. (7 p.m. on the weekend)
Address: 465 Mystery Spot Rd, Santa Cruz, CA 95065, USA
Is This the Best Daypack EVER???
11. Sample Thomas Jefferson's Ice Cream at The Penny
I'm sure you're wondering why an ice cream parlor made the list of top things to do in Santa Cruz. Well, that's because The Penny is something of a landmark and an institution, all rolled up in one.
This place additionally contains a bit of history since they apparently use Thomas Jefferson's own recipe to prepare their vanilla ice cream. Ask for a generous topping of torched marshmallow fluff and you're all set!
I was told that this is the only shop in Santa Cruz that still makes its frozen delicacies from scratch, and they don't use any fancy equipment either. Just be ready to wait in line in summer. But in my opinion, it's entirely worth it.
Entrance fee: Free
Hours: 12 p.m. to 11 p.m. (7 p.m. on the weekend)
Address: 913 Cedar St, Santa Cruz, CA 95060, USA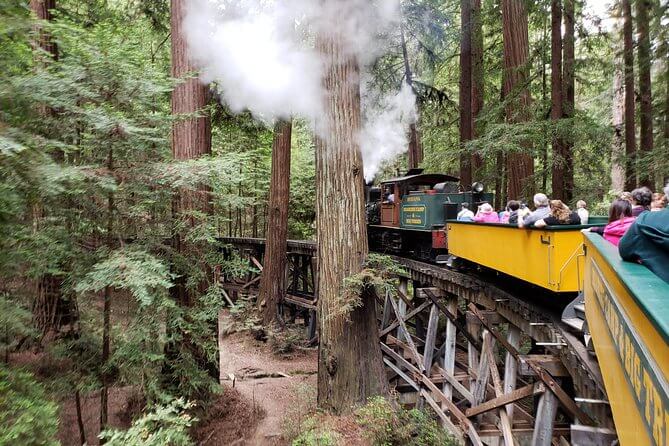 Leave the bustle of the city behind and hop aboard a vintage steam locomotive for a scenic ride through the mountains!
A super fun activity for travelers of all ages, Roaring Camp Railroads offers two routes: the first 75-minute trip kicks off from Roaring Camp in Felton and runs through the redwood groves. You'll travel over trestles and up a picturesque trail leading up to Bear Mountain's summit.
The second 3-hour route departs from the Santa Cruz Mountains and will take you through the Henry Cowell Redwoods State Park as well as the San Lorenzo River Gorge before ending at the Santa Cruz Boardwalk. Round trip tours are available for both the Beach and the Redwood Forest trains.
Entrance fee: $41.95 (Round trip Beach Train), $39.95 (Round trip Redwood Forest Train)
Hours: Dependent on tour
Address: 5401 Graham Hill Rd, Felton, CA 95018, USA
13. Catch a Shakespearean Production at the Audrey Stanley Grove
Whether you're looking for romantic things to do in Santa Cruz or simply want to relax in a redwood glen, here's one activity that's bound to please fans of The Bard!
Located in DeLaveaga Park, the Audrey Stanley Grove hosts classic plays and other Shakespeare-inspired productions produced by the prestigious Santa Cruz Shakespeare Company. Plays normally run from July through August.
Because it's very popular among both tourists and locals, I would really recommend that you reserve your seat in advance. You can check the season schedule or snag your tickets on the official Santa Cruz Shakespeare website.
With glorious views of Monterey Bay, this outdoor theatre venue also features picnic tables, so feel free to bring something to munch on!
Entrance fee: Varies according to shows and seating
Hours: Dependent on show
Address: 501 Upper Park Rd, Santa Cruz, CA 95065, USA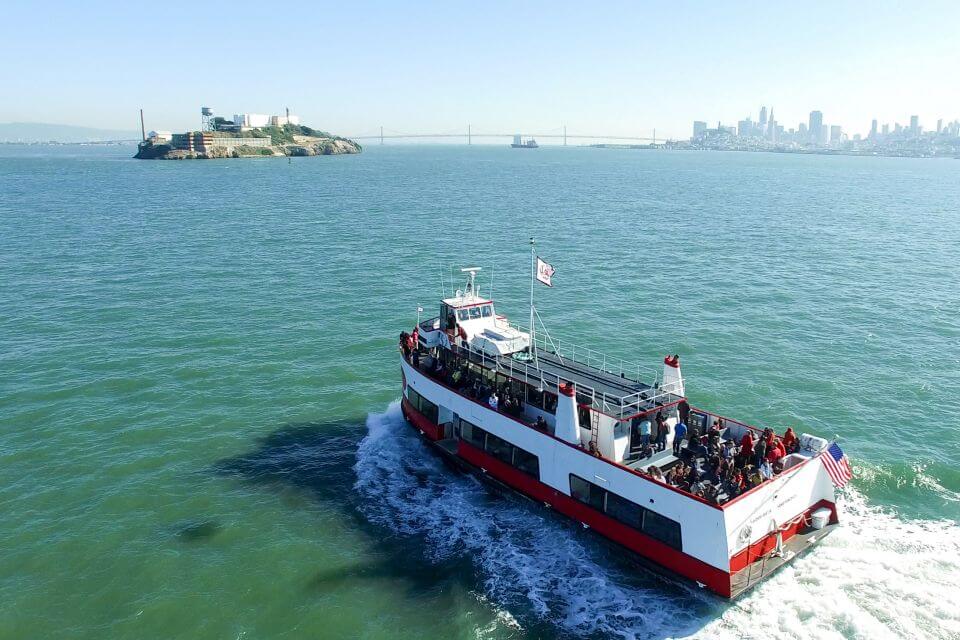 Okay, you can't go to Santa Cruz and not hop over to San Francisco. After all, the Golden City lies just over an hour's drive away!
While this eccentric city is mainly known for its iconic Golden Gate, it also houses plenty of other great attractions, including Pier 39 and Twin Peaks.
Many fabulous activities await, but the most popular one is no doubt a boat ride under the bridge. Spend a relaxing hour sailing around Golden Gate Bay and enjoy views of the Presidio, Crissy Field, and the infamous Alcatraz Island. Audio commentary is available in various languages.
If all that sea breeze's making you hungry, you can always treat yourself to a snack from the onboard bar.
Entrance fee: $38
Hours: Dependent on tour
Address: San Francisco Bay, California, USA
Travel with peace of mind. Travel WITH a security belt.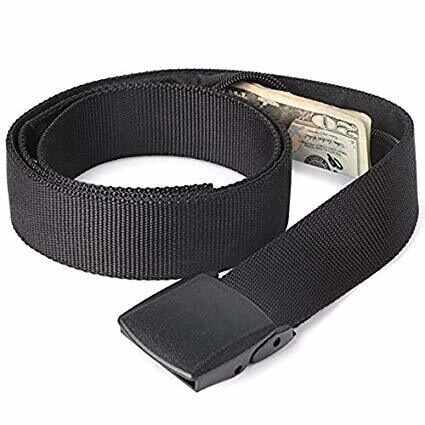 Stash your cash safely with this money belt. It will keep your valuables safely concealed, no matter where you go.
It looks exactly like a normal belt except for a SECRET interior pocket perfectly designed to hide a wad of cash, a passport photocopy or anything else you may wish to hide. Never get caught with your pants down again! (Unless you want to…)
Hide Yo' Money!
15. Sip on the Local Wine at The Birichino Tasting Room
If sipping delicious concoctions and learning more about the wine-making process are your bailiwicks, then you really can't go wrong with a visit to The Birichino Tasting Room.
Not only is this tasting room owned and operated by two highly experienced winemakers, but you'll also get to experience their unique approach to winemaking. There's a delightfully vintage feel that permeates the place. Talk about fun things to do in Santa Cruz for couples, right?
Discover how they source their grapes from family-owned vineyards and sample some of their best products inside or on the patio. Of course, you can also treat yourself to a few bottles to bring back home as souvenirs.
Entrance fee: $15/person for a 45-minute session
Hours: 4 p.m. to 8 p.m. (Thursday), 1 p.m. to 8 p.m. (Friday), 1 p.m. to 6 p.m. (Saturday and Sunday)
Address: 204 Church St, Santa Cruz, CA 95060, USA
16. Roam the Downtown Area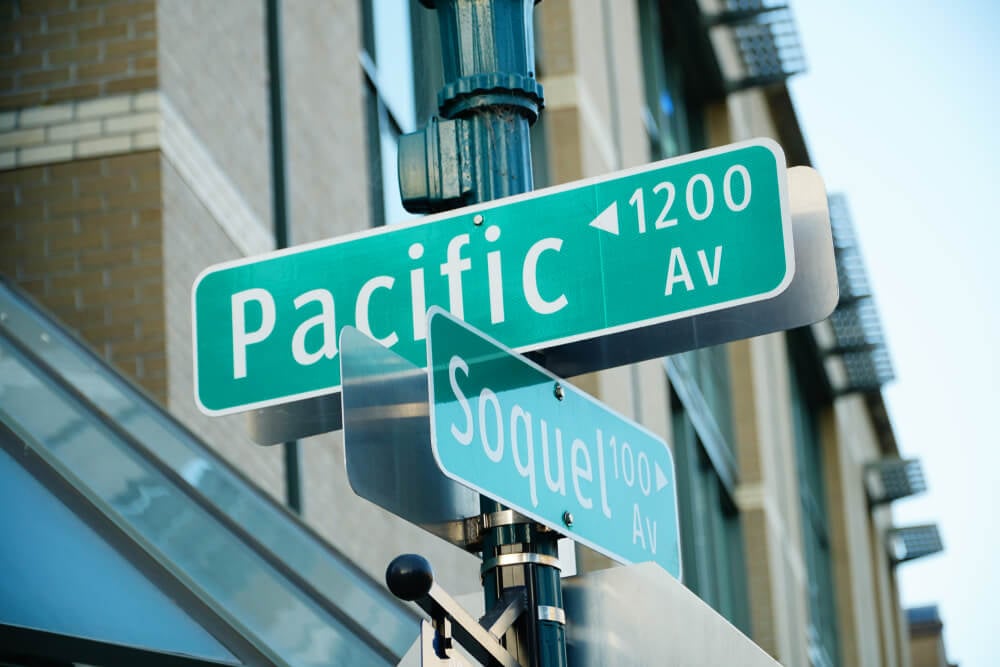 It didn't take me long to realize that no other area embodies Santa Cruz's hip, California-livin' vibe better than downtown!
An absolute paradise for shopaholics, this bubbly part of town is home to over a hundred specialty shops. In addition to the great surf shops, you'll also find thrift boutiques, herb stores, ancient bookstores, and more.
Pacific Avenue lies at the very heart of the downtown zone, and this is where you'll find the best pubs in Santa Cruz. Be sure to check out 515 Kitchen and Cocktails, known for unique drinks like Cucumber Rhubarb Coolers.
In the summertime, Downtown Santa Cruz also offers summer concerts, movie projections on the beach, First Friday, and beer festivals.
Entrance fee: Free
Hours: N/A
Address: Downtown Santa Cruz, California, USA
17. Explore Lighthouse Field State Beach
Here's the stuff from which photographer fantasies are made. I told you Santa Cruz's full of great photography spots!
Nestled in north Monterey Bay, this exquisite protected beach overlooks Steamer Lane which incidentally happens to be the Holy Grail of all surfing spots! Even if surfing's not your thing, this area is quite a treat for sore eyes, complete with beautiful cliffs, lush greenery, and unique rock formations.
The Lighthouse Field State Beach is another excellent spot to admire the sunset away from Main Beach's usual crowds.
Travelers looking for the best free things to do in Santa Cruz will no doubt be stoked by a visit to the on-site Surfing Museum that's found in the lighthouse.
Entrance fee: Free
Hours: 8 a.m. to 5 p.m. (Monday to Sunday)
Address: Santa Cruz, CA 95060, USA
18. Check out Wilder Ranch State Park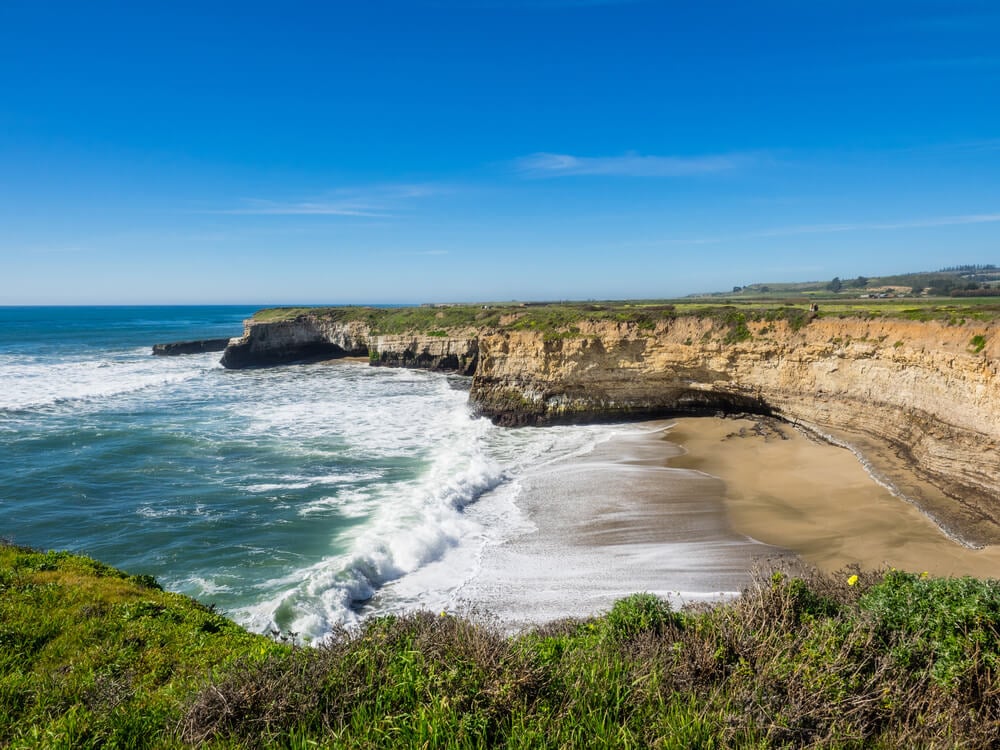 After exploring Lighthouse Field State Beach, you can always head over to Wilder Ranch State Park, located just 10 minutes away.
Beautiful trails traverse through the lush redwood forest, coastal terraces, and valleys. Some of these trails even lead to Four Mile Beach so expect plenty of sensational sea views!
It's not all about hiking and biking either: this area is full of history, with a Gothic Revival Farmhouse, a former Dairy Ranch-turned-Museum, and even a Victorian house that dates all the way back to the 1800s.
Free guided tours are provided every weekend at 1 p.m. While reservations aren't required, it's always a good idea to show up early in peak season.
Entrance fee: $10/vehicle day-use fee
Hours: 8 a.m. to 8.30 p.m. (Monday to Sunday)
Address: 1401 Coast Rd, Santa Cruz, CA 95060, USA
Santa Cruz's Mystery Spot ain't the only mystery in California!
Travelers looking for unusual things to do near Santa Cruz may wish to take a guided tour of the mysterious Winchester Mansion in San Jose.
While this marvelous mansion is quite a sight to behold on its own, it's also steeped in the local history. Built by a Winchester heiress, the mansion is often described as an architectural marvel with stained-glass windows, antique craftsmanship, and original grand pianos.
This place is considered a mystery because of its many oddities like windows built into the floor, stairs leading to the ceiling, and doors that open up to nowhere! You'll also find the remnants of bare rooms that were destroyed in an earthquake.
Entrance fee: $41.99
Hours: Various time slots from 10 a.m. to 5 p.m.
Address: Winchester Mystery House, 525 S Winchester Blvd, San Jose, CA 95128, USA
Have you sorted your accommodation yet?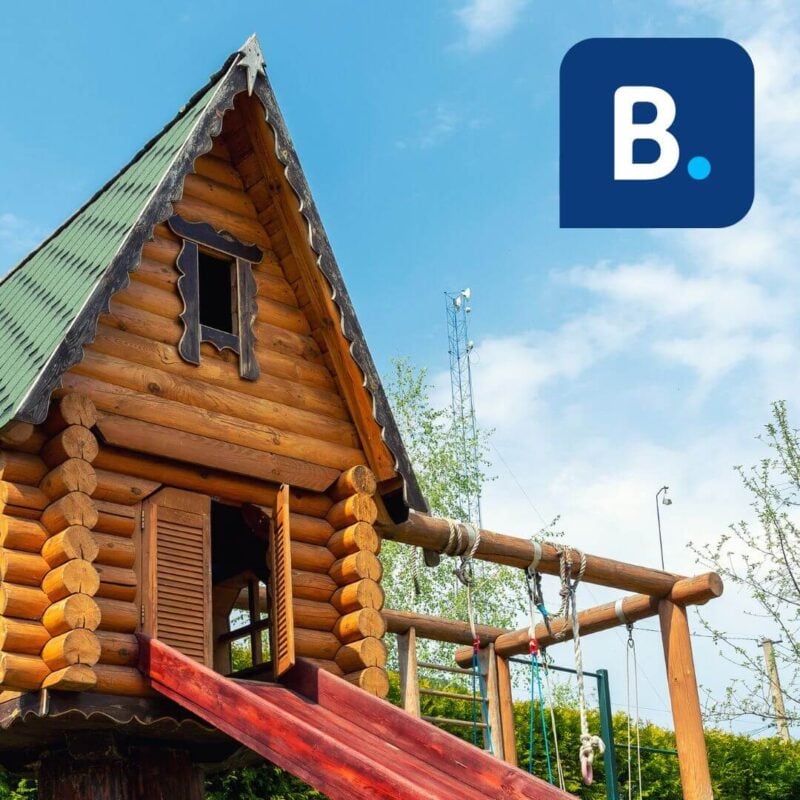 Get 15% OFF when you book through our link — and support the site you love so dearly 😉
Booking.com is quickly becoming our go-to for accommodation. From cheap hostels to stylish homestays and nice hotels, they've got it all!
View on Booking.com
For a change of pace, head over to the Hidden Peak Teahouse, a unique venue that aims at building community through soothing cups of tea.
Now just a quick heads-up before we get into that one. Hidden Peak Teahouse is all about disconnecting from the hustle and bustle of your everyday life, so you'll be required to turn off your devices.
Relax with a casual tea service on the garden patio or opt for a more traditional gung-fu experience in one of their ambient rooms. You can also learn more about their organic growing practices, complete with hand-harvested leaves.
Tea classes can also be arranged. Before you leave, be sure to nosey around the on-site tea shop that sells antiques and more.
Entrance fee: Free
Hours: 2 p.m. to 8 p.m. daily (closed on Monday and Tuesday)
Address: 1541 Pacific Ave, Santa Cruz, CA 95060, USA
21. Marvel at the UC Santa Cruz Arboretum & Botanic Garden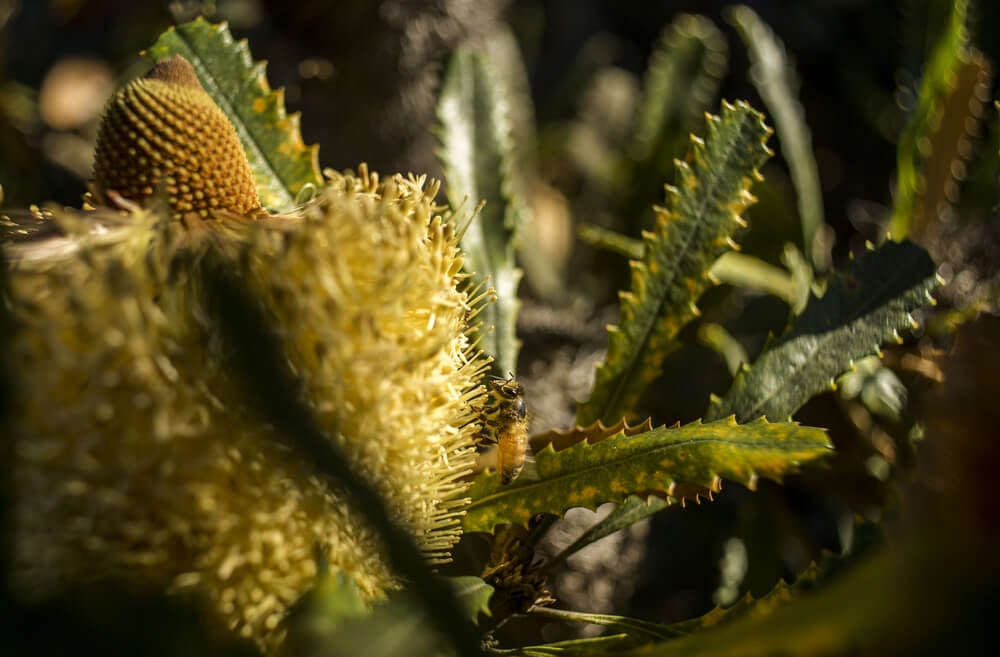 If you're wondering what to do in Santa Cruz on a gorgeous spring day, I can totally recommend a visit to the University's Arboretum & Botanic Garden!
Boasting an exceptional location on one of the Santa Cruz Mountains' marine terraces, this site has a stunning collection of Mediterranean plants.
The Botanic Garden is actually split into various sections, each representing flora from different countries, including Australia, New Zealand, and South Africa.
In the Arboretum, visitors can check out endangered plants enclosed in their native environments. This area is particularly renowned for its Eucalyptus Grove and Butterfly Garden.
Like most venues in Santa Cruz, the garden has a cozy picnic area with ocean views, so don't hesitate to bring some snacks along.
Entrance fee: $10
Hours: 9 a.m. to 5 p.m.
Address: University of California Santa Cruz, Arboretum Rd, Santa Cruz, CA 95064, USA
Where to Stay in Santa Cruz
With a place as extraordinary and exhilarating as Santa Cruz, you bet there are plenty of excellent accommodation options to choose from! Whether you're looking for something luxurious and opulent, or a simple motel in Santa Cruz near excellent transport links, you won't be short of options.
Here are a few recommendations for where to stay in Santa Cruz.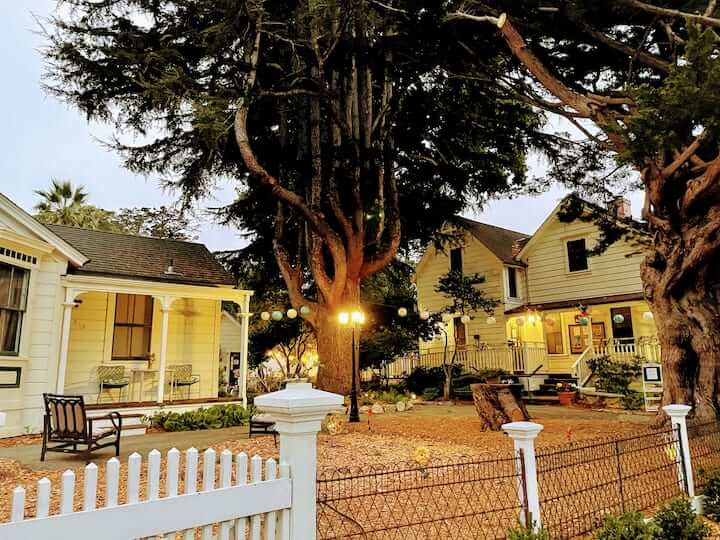 Occupying the Victorian-style Carmelita Cottages, this casual hostel in Santa Cruz lies close to popular spots such as Mystery Spot, Main Beach, and the Santa Cruz Boardwalk.
The property offers affordable albeit comfy bunk beds in a coed dormitory. Towels are provided so there's no need to lug your own halfway around the world!
Guests of the hostel will have access to a bag storage area and a communal kitchen – perfect for when you don't feel like going out to eat. After dinner, relax in the community lounge which offers the ideal setting for connecting with travelers from all over.
There's nothing quite like waking up to fresh beach air, and that's something you can experience for yourself with a stay at this luxury vacation rental in Santa Cruz!
Boasting proximity to popular attractions in Santa Cruz, this Airbnb is fitted with a kitchen, living room, and even a patio with a BBQ grill and seating area. The bedrooms are comfortable and sleeps four guests.
Nearby, you can enjoy the trails at Delaveaga Park, walk around the downtown area, or tour the Santa Cruz Mountain wineries.
An excellent option for groups, this informal hotel is set in a commercial area, not far from Roaring Camp Railroads and the Santa Cruz Beach Boardwalk.
The hotel's generously-sized rooms comfortably accommodate up to four guests. All units feature tea and coffee-making facilities so you can wake up to a hot brew every morning! Select rooms and add patios or balconies.
With an on-site gym and meeting facilities, the hotel also has an on-site restaurant and bar, perfect for when you don't want to eat out.
Some Additional Tips for Visiting Santa Cruz
I'm sure by now you can tell there's an epic vacation waiting for you in Santa Cruz! But before you go out there and hit those waves, be sure to check these handy travel tips below.
Rent a Bicycle. This is by far among the easiest (not to mention fun!) way of enjoying the weather while soaking up all those activities in Santa Cruz. You'll find various bike rental companies across the city and most rentals are available from 2 to 24 hours.
Check Out First Friday. On the first Friday of every month, Santa Cruz's downtown area morphs into an absolute art fest. Expect block parties-vibe, cheese-and-wine evenings, and ample cultural events. On First Friday, the Santa Cruz Museum of National History also waives its fee and hosts various types of outdoor festivities.
Bring a Light Jacket. I know, I know. This is the city where sunblock and sun hats go hand in hand. But while Santa Cruz is super warm during the day, the temperature does dip a bit at night, especially near the coast. If you're planning on going out in the evening, you'll probably be more comfortable with a light jacket.
Venture Out of the City. Santa Cruz is surrounded by several other awesome destinations, so don't be afraid to pack in as many day trips as you can! San Francisco, Los Gatos, Pacific Grove, and San Jose all lie within driving distance from the city.
Keep an Eye on the Official City Website. The city of Santa Cruz often hosts events like Mountain Challenge Bike Ride, Beach Clean-Up Days, and Wharf to Wharf Races. Be sure to regularly check the official city website for the event schedule!
Don't forget your travel insurance for Santa Cruz
ALWAYS sort out your backpacker insurance before your trip. There's plenty to choose from in that department, but a good place to start is Safety Wing.
They offer month-to-month payments, no lock-in contracts, and require absolutely no itineraries: that's the exact kind of insurance long-term travellers and digital nomads need.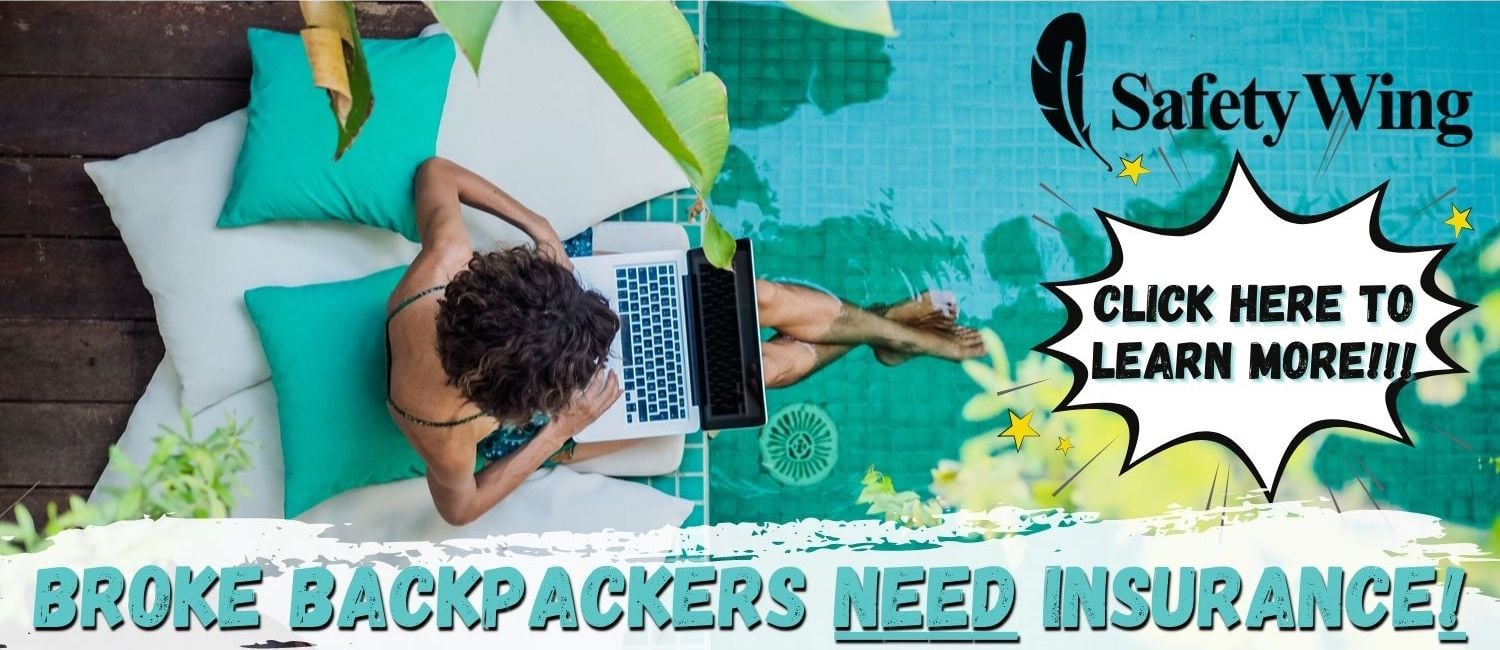 SafetyWing is cheap, easy, and admin-free: just sign up lickety-split so you can get back to it!
Click the button below to learn more about SafetyWing's setup or read our insider review for the full tasty scoop.
Final Thoughts on Things to do in Santa Cruz
The land of classic surf sports beckons with its sunny disposition, wondrous sights, and laid-back vibes!
Regardless of your budget, you'll always find free things to do in Santa Cruz, so there's no need to save up for ages either. In fact, if you visit off-season, you might just snag some pretty great deals in terms of accommodation.
Whether you're just passing through, planning a weekend stay, or an extended vacation, I hope this guide will help you design a memorable adventure in Santa Cruz. And if you're not quite sure how to kick off your vacation…well, remember that the beach's always a safe bet!
---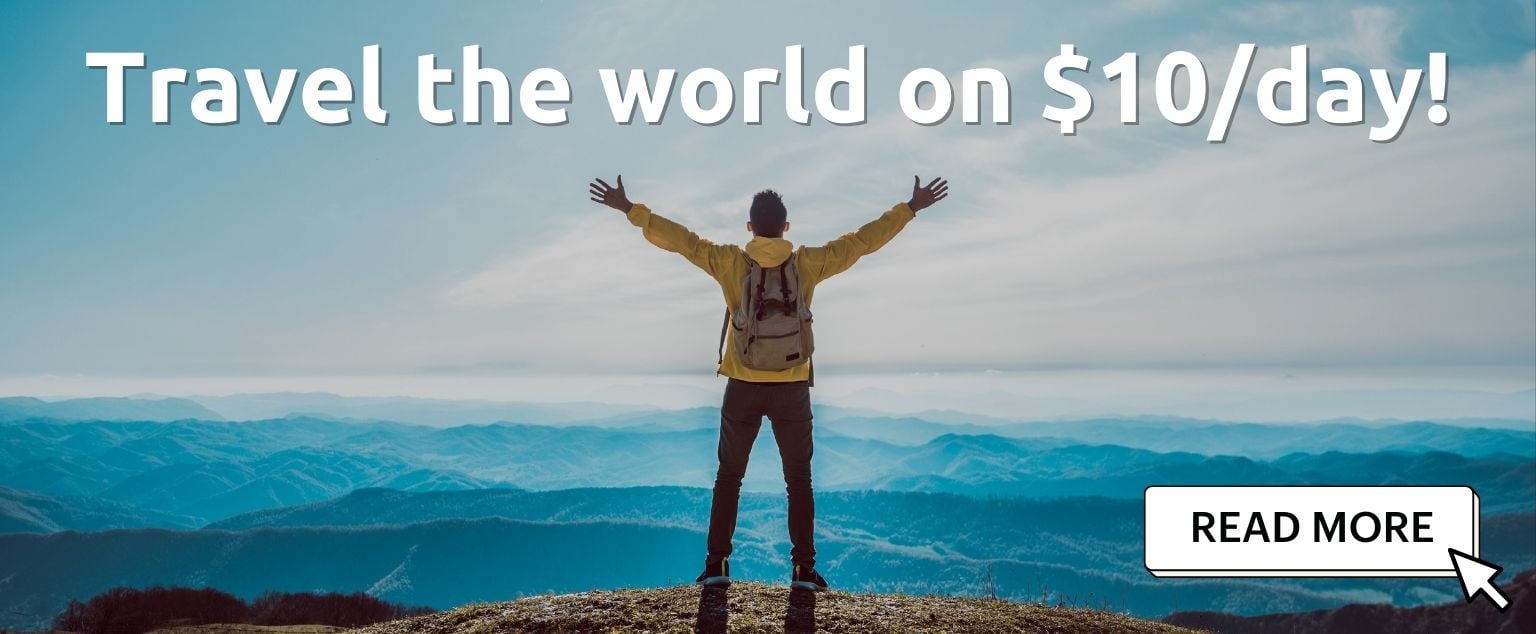 And for transparency's sake, please know that some of the links in our content are affiliate links. That means that if you book your accommodation, buy your gear, or sort your insurance through our link, we earn a small commission (at no extra cost to you). That said, we only link to the gear we trust and never recommend services we don't believe are up to scratch. Again, thank you!