San Francisco is one of my favorite cities in the world, and I'm going to give you the inside scoop through this tailored San Francisco itinerary.
Why visit San Francisco? On the surface, SF – San Francisco's affectionate nickname (locals never say Frisco by the way) – is immediately charming and beautiful. Victorian-style houses, epic views over every steep hill, and historic buildings and architecture you can spend weeks exploring.
This is one of the most eccentric, open-minded, and fascinating cities in the US, home to hipsters and techies, one of the largest LBGTQ scenes in the US, and ground zero for the anti-establishment hippy movement of the 60s.
With this itinerary, you'll be equipped to spend 3 days in San Francisco, so consider this your ultimate travel guide to a long weekend in San Francisco.
You'll be spoilt for choices when it comes to eating out, green spaces, art, and shopping.
While much of the alternative and artsy scene that once defined SF is being driven out by Silicon Valley's techies, the city still holds on to its weird, liberal, and multi-national influences for dear life.
With so much going for it, it's no wonder San Francisco is one of the most expensive cities to live in. Visiting San Francisco can be quite expensive as well, so I will sprinkle this guide to 3 days in San Francisco with plenty of money-saving tips.

Unlock Our GREATEST Travel Secrets!
Sign up for our newsletter and get the best travel tips delivered right to your inbox.
Moreover, I designed this guide to give you plenty of options depending on your travel interests and style.
So what are you waiting for? Keep on reading for my itinerary for 3 days in San Francisco!
Where to Stay in San Francisco
Still planning your trip to SF? Check out our SF neighborhood guide to find the best place for you to stay!
San Francisco Itinerary: Day 1
Day 1 in San Francisco, Morning: The Marina, Presidio and Golden Gate Bridge
For your first day in San Francisco, we're going to visit several of the city's top places to visit, most specifically, the copper-hued and gorgeous steel-wired Golden Gate Bridge. It's going to be a jam-packed day, so make sure to get an early start!
Start your morning in the Marina (also known as Cow Hollow), which is one of the best neighborhoods for breakfast/brunch. This is also one of the most expensive places to live in SF.
After grabbing some food, head over to the bay and rent a bicycle – there are vendors everywhere – to bike across the Golden Gate Bridge.
Before you bike across the bridge, you have a few places to check out.
The Presidio area is really beautiful, though quite hilly. Make sure to visit and walk around the Palace of Fine Arts, which is a Roman-style remnant on a lagoon.
Next, stop at Crissy Field; as the name suggests this is a large grassy field area, perfect for picnics, frisbee, dog walking, etc. You'll see a lot of families, runners, and active people around here. The houses across the water are incredible, and you'll probably find yourself wondering just how much they cost. (Disclaimer: a fucking lot).
Tip: Grab an iced coffee at one of my favorite coffee shops in the Bay, Philz. They have a truck stall around Crissy Field.
As you get closer to the bridge, you'll see signs for Fort Point. If it's open, I suggest heading inside the historic fort, as it is quite impressive and you can view the bridge from underneath! Watch for the ballsy surfers and windsurfers under the bridge.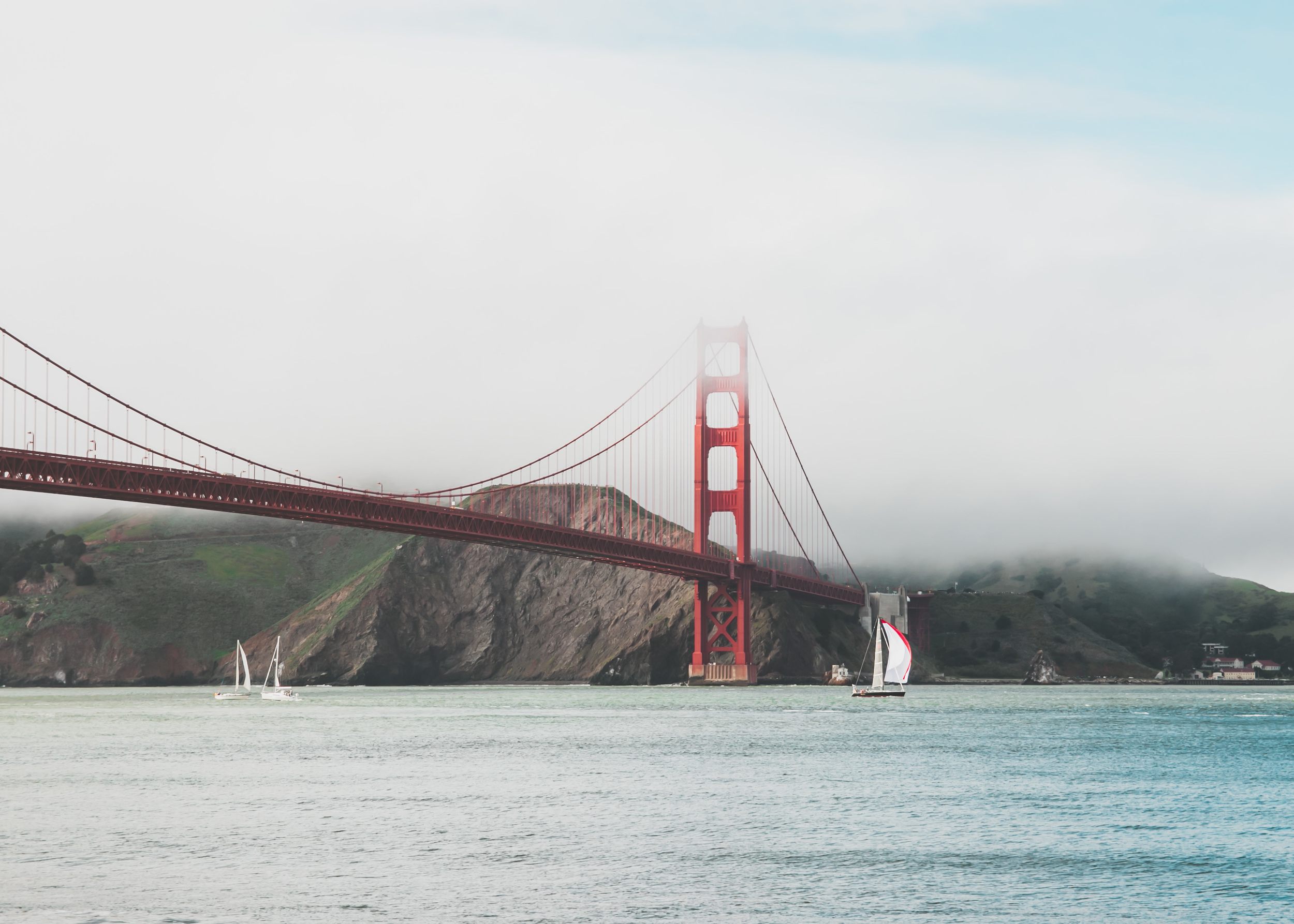 Now, after checking out the Golden Gate Bridge from about 100+ views, it's time to cross it. Once you get to the other side of the bridge you have a couple of options.
If you're in decent shape, head up to the Marin Headlands for yet another view of the Bridge. It's not an easy bike ride, but easily the best view of the bridge. Luckily, it's all downhill from here…
Head into Sausalito for lunch or a cup of coffee. This quaint and charming town on the water looks back on SF. There are some fun restaurants here, but forewarning you, they can be more expensive than the city…
Your best bet is to catch a ferry back to the SF piers.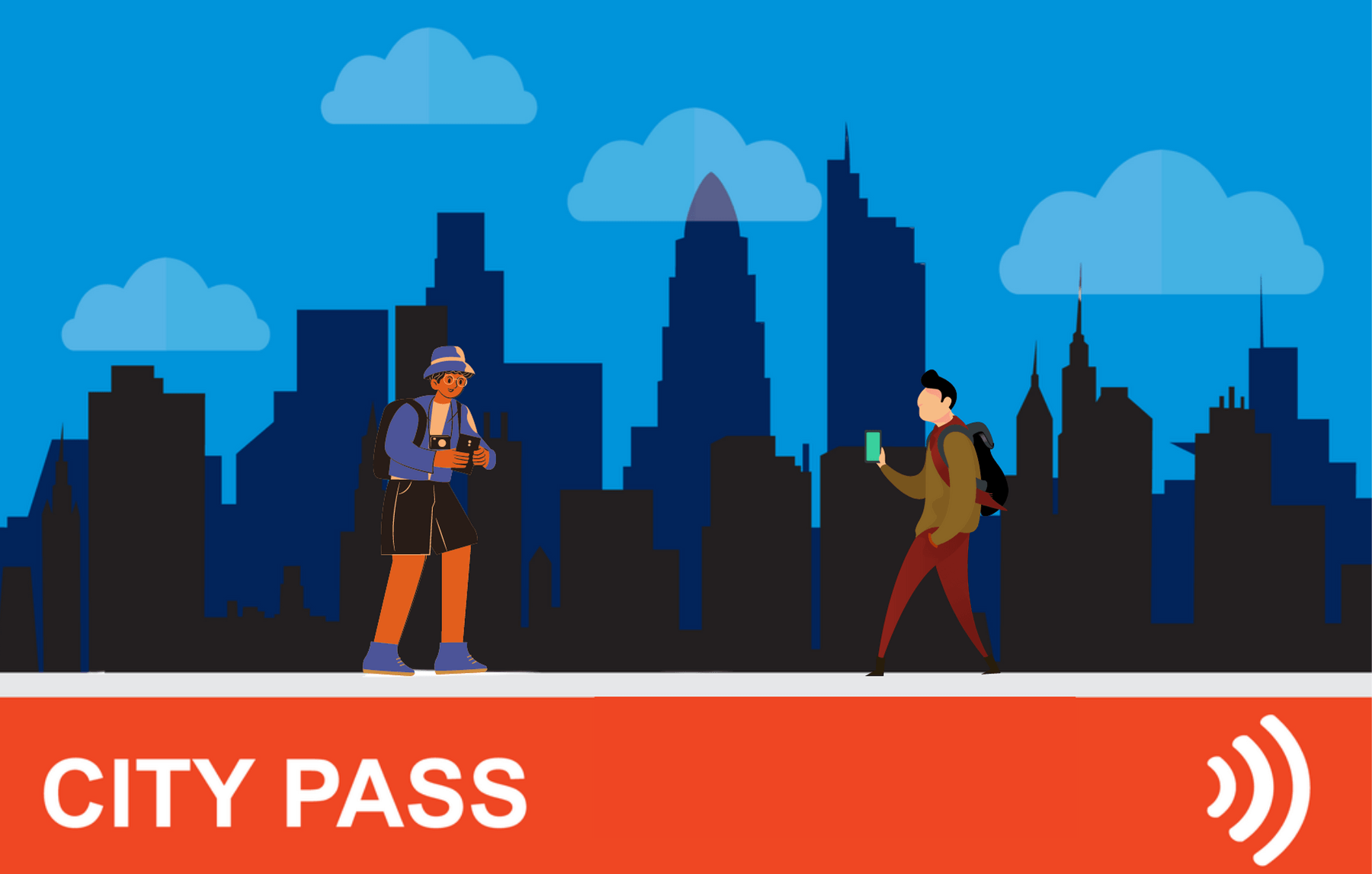 Travelling to San Francisco? Then plan yo' trip the smart way!
With a San Francisco City Pass, you can experience the best of San Francisco at the CHEAPEST prices. Discounts, attractions, tickets, and even public transport are all standards in any good city pass – be sure invest now and save them $$$ when you arrive!
Buy Your Pass NOW!
Day 1 in San Francisco, Afternoon: Piers, Fort Mason, and Coit Tower
Normally, I wouldn't recommend visiting the ultra-touristy Pier 39 and Fisherman's Wharf, but if its your first time in San Francisco, this is the time to check it out for the people watching and street performers alone.
Money Saving Tip: Definitely do not eat on the piers; it's a complete tourist trap. The only place I'll give the a-okay is Ghirardelli Square for chocolate and ice cream, and In'n'Out if this is your first trip to California.
If you made reservations for Tour Alcatraz, which you need to do quite far in advance, this would be the ideal time to visit! This formal federal prison is quite interesting and probably one of the best things to do in San Francisco on a first visit.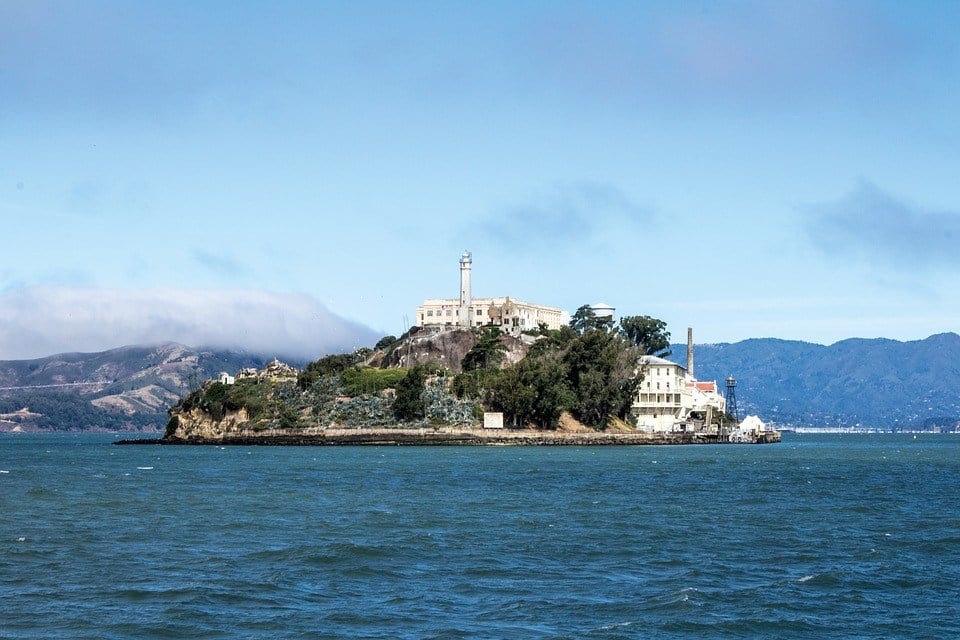 Another option is to head to the Exploratorium science museum in the Embarcadero area, a museum with hundreds of interactive science exhibits. Fun for all ages. I am a huge fan of their After Dark Thursday events, where they serve alcohol for 21+. Science + beer = good fun.
Circle back towards the Marina to drop off your bike and catch the sunset at either Fort Mason or Crissy Field, which are within walking distance of one another. You can pick up wine, beer, and picnic goodies at the nearby Safeway.
The Fort Mason fields – surrounded by palm trees and an ocean view – is a local favorite. If you're visiting San Francisco on a weekend, you'll definitely see people playing games and drinking beer at the fields.
The Fort Mason Center hosts tons of events and concerts throughout the year, most famously the SF Beer Fest.
If you are visiting SF in the summer, look out for Off the Grid, a food truck gathering that takes place at the Fort Mason Center and Presidio fields among many other locations. I believe the Presidio hosts Off the Grid on Thursday evenings, though check the site.
You could also climb the Coit Tower from Telegraph Hill in North Beach as well as check out Lombard Street in Russian Hill to watch the cars drive down the eight steep turns of "the most crooked street in the world."
Between Lombard Street and Coit Tower, you will have climbed some of SF's steepest hills, working up a well-deserved appetite.
Grab dinner anywhere in the surrounding area. North Beach is excellent for Italian food and pizza and you have hundreds of choices between the Marina, Pacific Heights, Nob Hill, and Russian Hill. If you have time, you could even opt for a walking food tour of Little Italy.
These neighborhoods are where most of SF post-grads, techies, and young professionals live (and eat and drink).
Money Saving Tip: Eating out in San Francisco is expensive. If you're on a budget, stick to eating out for lunch and picnicking or cooking at home for dinner.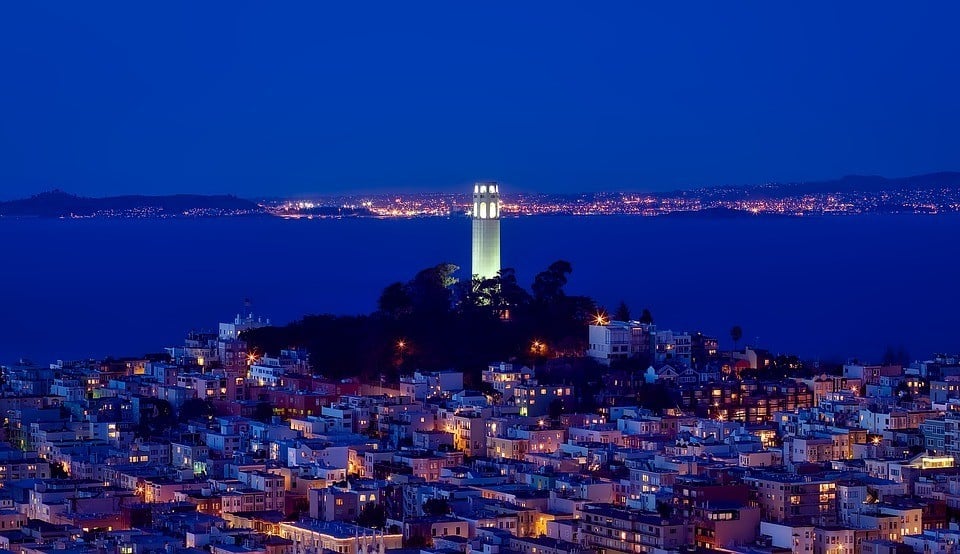 Day 1 in San Francisco, Nighttime
If you want to go out, the Marina and Polk Street are good places to start for a good old fashion bar crawl. These are also some of the safest places in San Francisco for nightlife. I love to take my friends to Cozy Bar with no preface or warning as to what the theme is…
Let's just say it's not necessarily a cozy, but a rather weird and vibey bar. Go yourself and find out, but don't say I didn't warn you.
If you are looking to go out in the city, but aren't really into the cookie cutter, somewhat fratty vibes of the Marina and Polk Street, then consider my suggestions for day 2 in San Francisco below.
You can also hit the clubs, though fair warning, the San Francisco club scene is extremely laidback and almost no clubs require formal wear, which is what I like about going out in SF, to be honest. It's mostly about music: deep house to rock and everything in between.
There are always concerts and live events going on in San Francisco, which has one of the best music scenes in the country. I can suggest the Mezzanine, 1040 Folsom, and Monarch (if you want to get really weird) for clubs that host the best DJs.
Solid concert venues include Rickshaw Shop, Filmore, Slim's, the Masonic, and the Independent. If you feel like going across the bridge, Fox Theater in Oakland is my favorite concert venue in the Bay Area.
Small Pack Problems? 😉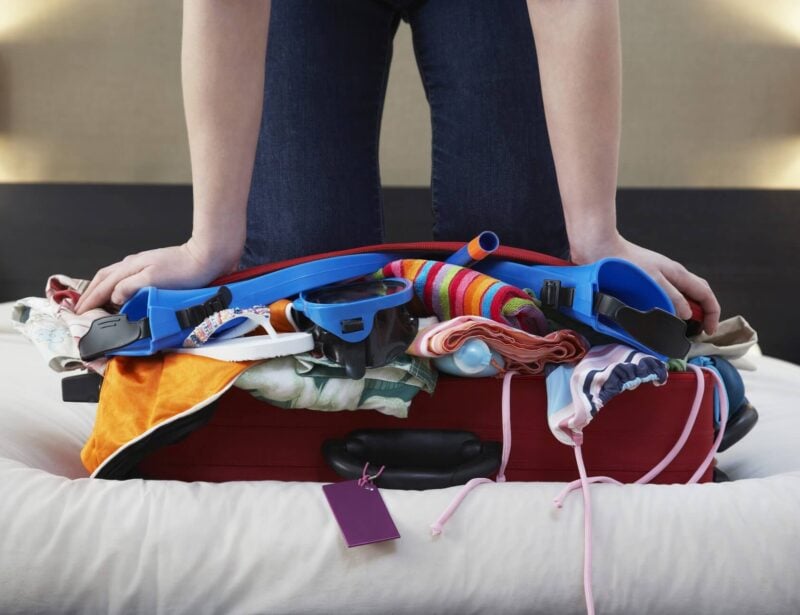 Wanna know how to pack like a pro? Well for a start you need the right gear….
These are packing cubes for the globetrotters and compression sacks for the real adventurers – these babies are a traveller's best kept secret. They organise yo' packing and minimise volume too so you can pack MORE.
Or, y'know… you can stick to just chucking it all in your backpack…
Get Yours Here
Read Our Review
San Francisco Itinerary: Day 2
Day 2 in San Francisco, Morning: Haight and Hayes Valley
Today and tomorrow we're going to focus on some of the most eclectic neighborhoods in San Francisco. Go ahead and start your day in the Haight area.
Known for Haight and Ashbury Street specifically, this is where most of SF's artists and hippies used to live, but nowadays this it's not quite so edgy as frankly, most artists probably can't afford to live here anymore. Sigh, such is SF. It is quite lovely to walk around and admire the iconic Victorian houses and shop at the boutique and vintage stores.
Check out Alamo Square too; here you can chill out and read with the Painted Ladies as a backdrop. (Yes, the historical row of Victorian houses from Full House!)
Next, walk up to the charming Hayes Valley neighborhood. I recommend grabbing a beer at the Biergarten; it gets quite crowded on weekend afternoons though.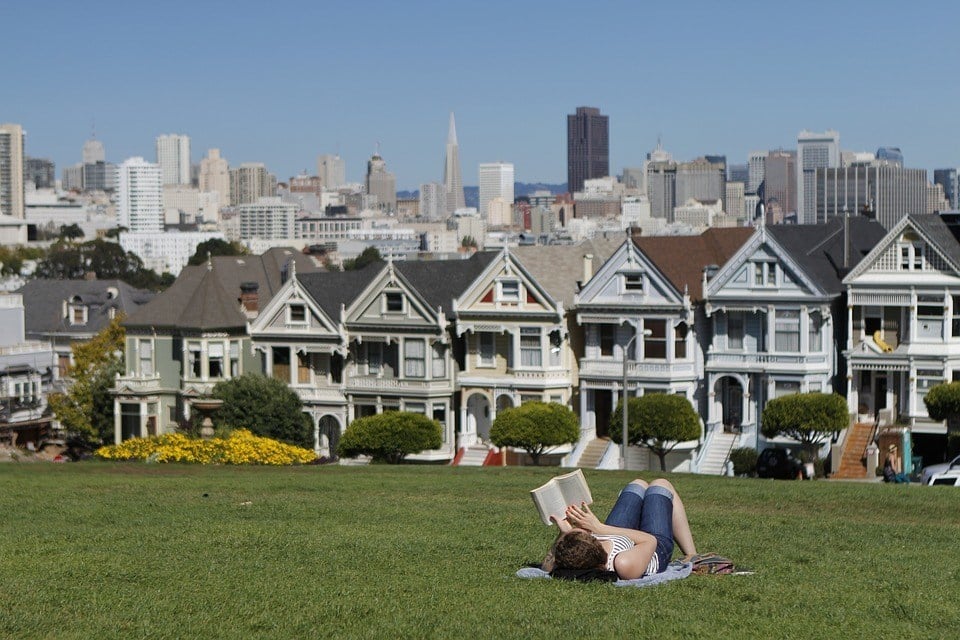 Day 2 in San Francisco, Afternoon: The Mission and Castro
Head to the Mission District, the best place in San Francisco for Mexican and Hispanic food! Definitely get lunch (and maybe even dinner here), and definitely get a California burrito at some point on your San Francisco trip. There is a Mexican restaurant for every price point in the Mission.
Walking around the Mission, you'll discover the repercussions of gentrification; once a seedier area of SF it's now home to boutique shops, street art, and gourmet ice cream…
If you are here on a Saturday, as I am assuming with this long weekend San Francisco itinerary, spend your afternoon at Delores Park, one of my favorite places to day drink in the city.
Anything goes at Delores Park… people are smoking joints and selling edibles, drinking rum out of coconuts (*shout out to the coconut man*), hanging out with friends, dancing, doing acro-yoga, playing frisbee, picnicking with family; you name it and it's happening at Delores. I've even seen a wedding take place here.
You're also a stone's throw away from the Castro, a neighborhood synonymous with gay culture. Highlights include the rainbow crosswalks, the lavish Castro Theater, massive Soul Cycle, homey restaurants, eclectic shops, hipster cafes, and an amazing bar scene, where the drinks are strong and cheap by SF standards.
Day 2 in San Francisco, Night Time
For sunset, hike up Twin Peaks or Bernal Heights for an epic view of the city. There's a reason SF is also known as the city with 1,000 views…
Once night hits, you're in the perfect area for some of SF's best nightlife. The Haight has some fun and dive bars, though they are more lowkey. As I mentioned above, the Castro has cheap drinks and fun nightlife and is, of course, ground zero for San Francisco's gay scene.
The Mission has everything you can think of: bars, clubs, cocktail bars, dives, etc. You can even go indoor miniature golfing at Urban Putt, or watch an old film at the Foreign Cinema over dinner.
Travel with peace of mind. Travel WITH a security belt.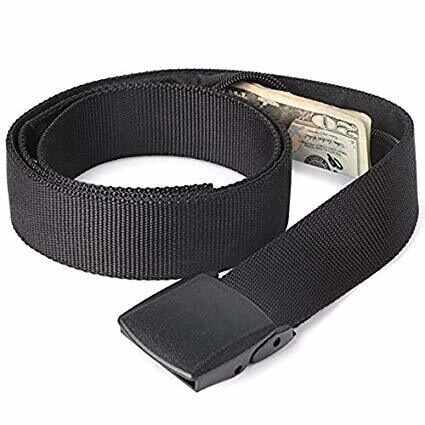 Stash your cash safely with this money belt. It will keep your valuables safely concealed, no matter where you go.
It looks exactly like a normal belt except for a SECRET interior pocket perfectly designed to hide a wad of cash, a passport photocopy or anything else you may wish to hide. Never get caught with your pants down again! (Unless you want to…)
Hide Yo' Money!
San Francisco Itinerary: Day 3
For day 3 in San Francisco, I created a few different options. The first option below focus on nature and parks, and option 2 is a bit more of the city life. I split the morning and afternoons up, so you can easily mix and match these San Francisco itinerary ideas.
Day 3 in San Francisco, Morning Option 1: Golden Gate Park and Museums
If you are not nursing off a hangover, you should definitely start your day early and stroll through the beautiful Golden Gate Park. This park is absolutely massive and beautiful and there is a ton going on here; every time I visit Golden Gate Park I discover something new.
On Sundays, the park streets close down to pedestrians only, so rent a bike, bring a longboard, etc. If you're into gardens, check out the Botanical Gardens.
Golden Gate Park is also home to a couple of SF's best museums, namely the De Young Museum for 17th-century art and the California Academy of Sciences, featuring a wickedly awesome planetarium. This is one of my favorite museums in SF, though the entrance fee is steep (think $35 for adults!)
Money Saving Tip: If you are visiting San Francisco on a Thursday, I highly recommend visiting for Thursday nights Cal Academy Nightlife, open 6-10pm. The entrance fee is much cheaper and it's only open to 21+ so you can drink and learn about science. Say no more right?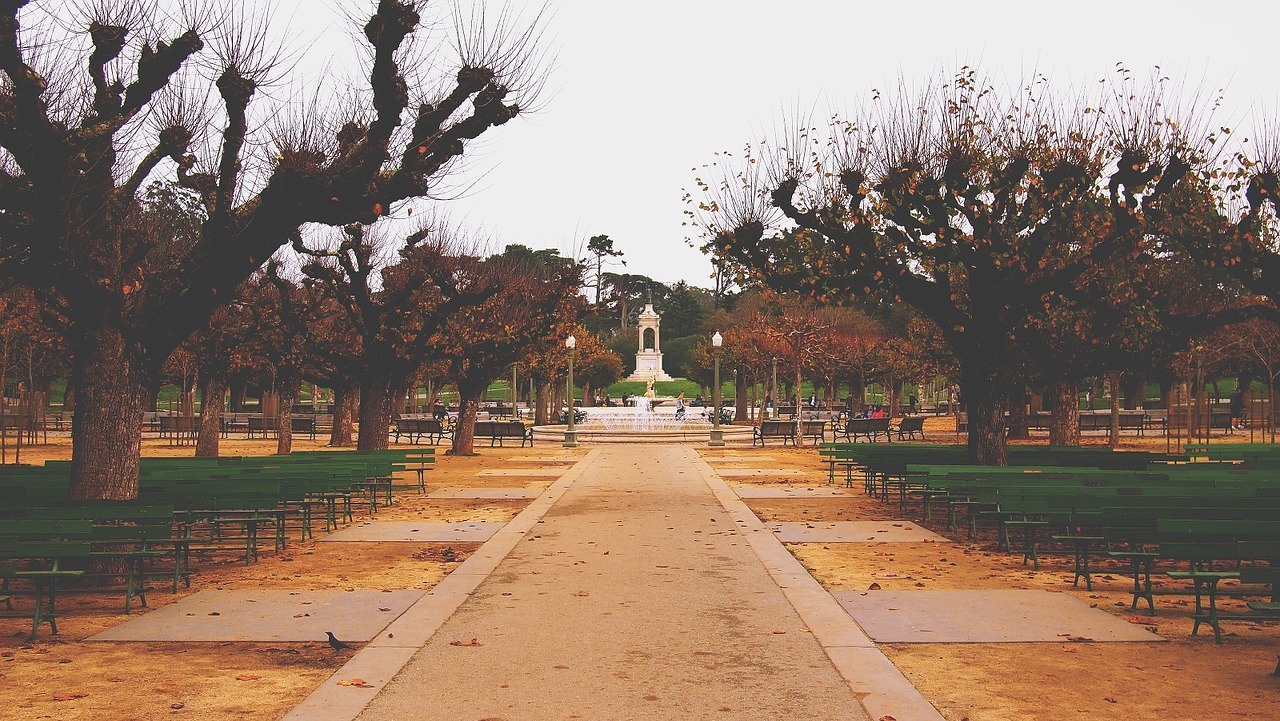 Day 3 in San Francisco, Afternoon Option 1: Beach and Hike
For the afternoon you have a few options depending on what is going on in San Francisco. If you are in the park you can easily venture over to San Francisco's best beaches.
To the left is the Sunset district, which is often much foggier than the rest of the city but has a surf town kind of vibe around Ocean Beach.
If you're up for a hike today, the Sutro Baths to Land's End is probably the best hike in the city.
Start around Ocean Beach at the historic Cliff House, which was San Francisco's first restaurant. The historic Sutro Baths ruins were once a lavish bathhouse for San Francisco families.
The hike will spit you out at Land's End Look Out around the Outer Richmond neighborhood.
To the right of Golden Gate Park are the neighborhoods known as Outer and Inner Richmond. These neighborhoods, along with Sunset, are among the more affordable areas to live in the city.
While not necessarily aesthetically pleasing, Richmond does have some of San Francisco's best ethnic food because a lot of immigrant populations live around here. Awesome restaurants include Vietnamese, Chinese, Russian, and more. Stop by my personal favorite restaurant, Burma Superstar for incredible Burmese food.
Also, shout out to Home Café for their awesome and bougie coffee, including rainbow and lavender lattes.
Near Outer Richmond and the Presidio, you'll find Baker Beach, one of my favorite places to catch a sunset over the bridge. If you are a photographer, I highly recommend visiting this area.
You have a couple of options around here for lesser known, yet awesome things to do in San Francisco. One, you can visit the Legion of Honor. Another option is to golf or disc golf on the really beautiful courses in the Presidio.
Finally, if you have some money to splurge, consider renting a Go Car. It's like driving a go-kart around the city.
Alternative San Francisco Day 3 Itinerary
Day 3 in San Francisco, Morning Option 2: Boozy Brunch
San Francisco residents love nothing more than Sunday brunch, which you can make as boozy or classy as you want.
There are quite literally hundreds of options, so I recommend starting in your favorite neighborhood thus far: North Beach, Nob Hill, Castro, and the Mission all make for great bottomless mimosa spots.
Another option is to go to the Ferry Building Farmers Market in Embarcadero for wonderful fresh produce and good food at the permanent stalls. If you choose to visit Embarcadero it sets you up well for an afternoon in SOMA.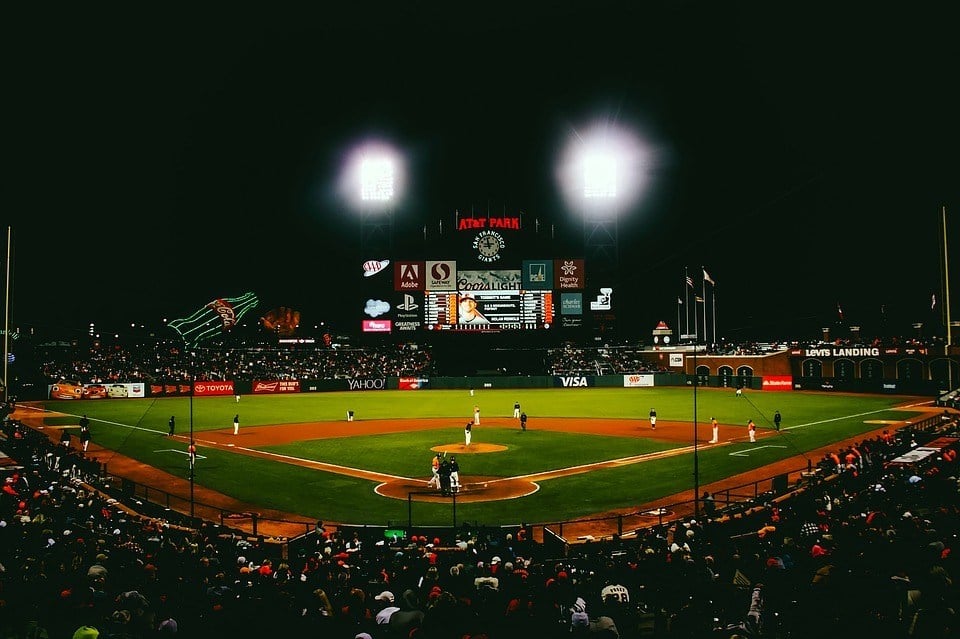 Day 3 in San Francisco, Afternoon Option 2: SOMA and Baseball Game
We have yet to venture into SOMA and Downtown San Francisco.
Honestly, don't eat downtown unless you have money to splurge as the food is mediocre unless you're 5-star dining it; there are many better-value restaurants in other neighborhoods. It just depends on what you are looking for.
If it is baseball season, try to catch a Saturday or Sunday afternoon Giants game at AT&T Park. You can score bleacher seats for as little as $10. There are a few breweries and cool bars around SOMA that celebrate before/after the game.
If you're not feeling up to a baseball game or the weather isn't cooperating, there are a few museums around here worth checking out.
SF MOMA for modern art is quite impressive and well worth visiting for the afternoon. If your Instagram feels a bit lackluster, head to the Ice Cream Museum; I haven't been yet, but I've seen it on my 'gram 1,000,000 times.
You are also very close to SF's historic Chinatown, which is definitely worth visiting as it's the biggest one in the US. This is the best place for Chinese food, for obvious reasons.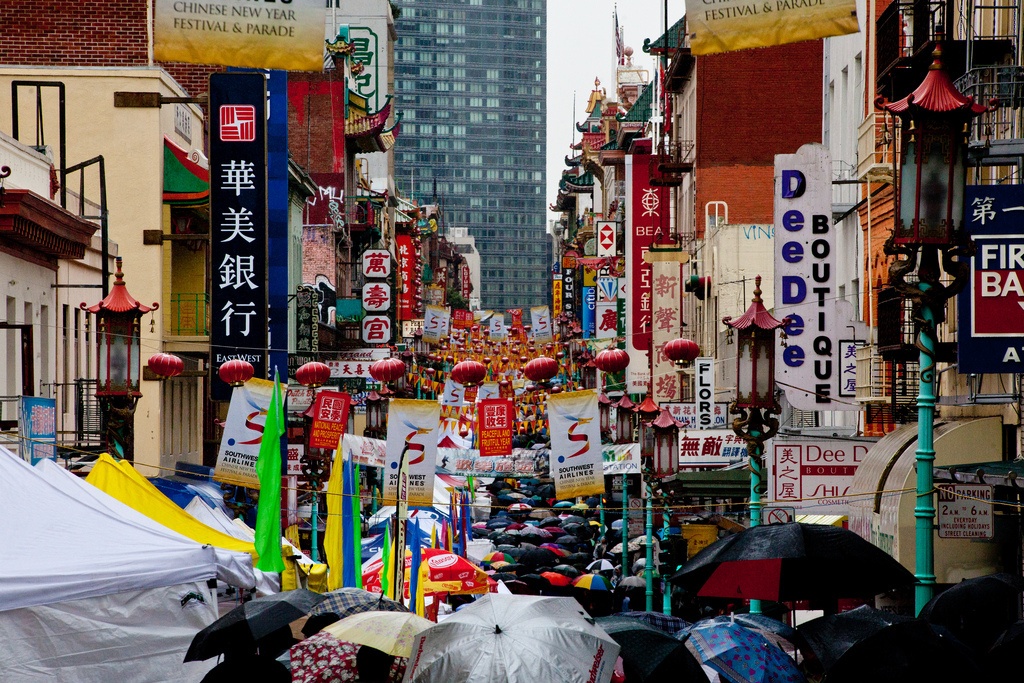 You can end with an evening in the downtown area, though to be honest this is one of my least favorite areas of SF (outside of holiday season).
The shops around Union Square are very popular, but nothing special; in other words, it is mostly department stores and designer shops you can find at virtually any mall in the US. Plus, the streets can be pretty dirty; this is where SF gets its reputation for being unclean…
The exception to my rule, however, is Union Square for the holidays, as they decorate, and put up a large Christmas tree and ice skating rink.
If you are visiting SF in December, consider getting into the Christmas spirit and walking around Union Square and the Westin.
There are a couple of swanky cocktail bars worth visiting downtown too. I'm a huge fan of "The View" for its view of the city; get here before sunset to snag a spot!
If you are backpacking San Francisco on a budget, as most of our audience is, then avoid downtown SF for the prices alone. At the very least, do not eat nor park here, as you'll pay around $20 an hour.
Tip: Most other neighborhoods have all day free parking on Sundays. On weekdays, street parking is usually a 2-hour limit.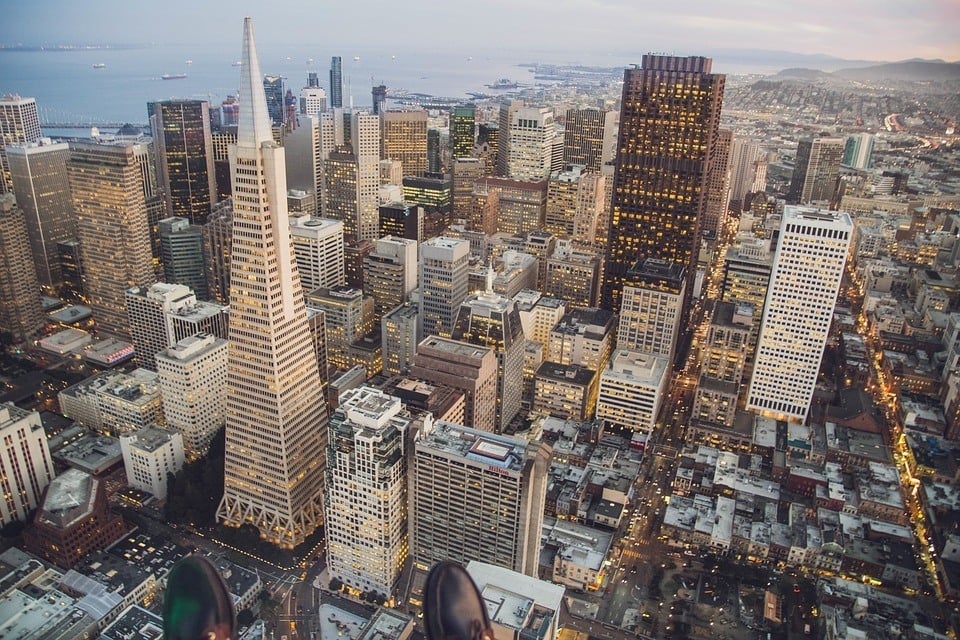 Breakdown of San Francisco daily costs
Hostel Dormitory: $25-$30
Basic room for two: $225
Airbnb/temp apartment: $175
Average cost of public transport: $10
City-Airport transfer: $10
Sandwich: $8-$12
Beer at a bar: $7
Coffee: $3-$4
Bottle of Whiskey from market: $18
Dinner for two: $60-$80
Day Trips from San Francisco
With a couple more days, you will definitely have time to take a couple of day trips from San Francisco! While I wouldn't recommend renting a car in the city, you'll definitely want your own wheels to visit most of these areas:
Is This the Best Daypack EVER???
1. East Bay
Just across the Bay Bridge, you can visit Oakland, somewhat similar to Brooklyn in NY, as it tends to be hipper and more alternative to SF these days.
Again, this is another example of gentrification in the Bay Area; as its rife with art, music, and food, but also pushing locals out due to skyrocketing prices.
Berkeley is another cool city you can visit in East Bay. Remember when I said SF was ground zero for the 60s hippy movement? I really should have said Berkeley was.
Home to hippies, students and UC Berkeley, musicians, and anything alternative and artsy, you'll find plenty of great shops and healthy restaurants around here.
3. North Bay – Muir Woods and Mount Tamalpais
You can easily spend your long weekend solely visiting this part of the greater Bay Area, known as North Bay (because it is north of the San Francisco Bay).
Marin County is ritzy and beautiful. Just take a drive on Highway 1 and prepare for jaw-dropping views. There are plenty of beaches to visit too, like Bodega Bay for surfing and Stinson and Rodeo Beach for an afternoon in the sun.
For hiking trails head to Muir Woods National Monument among redwood trees, and Mount Tamalpais State Park for great ocean views. Go a little farther and you have hundreds of miles of trails and bays to kayak at Point Reyes National Monument.
Go inland and you have access to some of California's best wine country in Napa and Sonoma Valley.
If you are looking to go hiking on your trip to San Francisco, check out my list of the best hikes in California (2 are quite close to SF).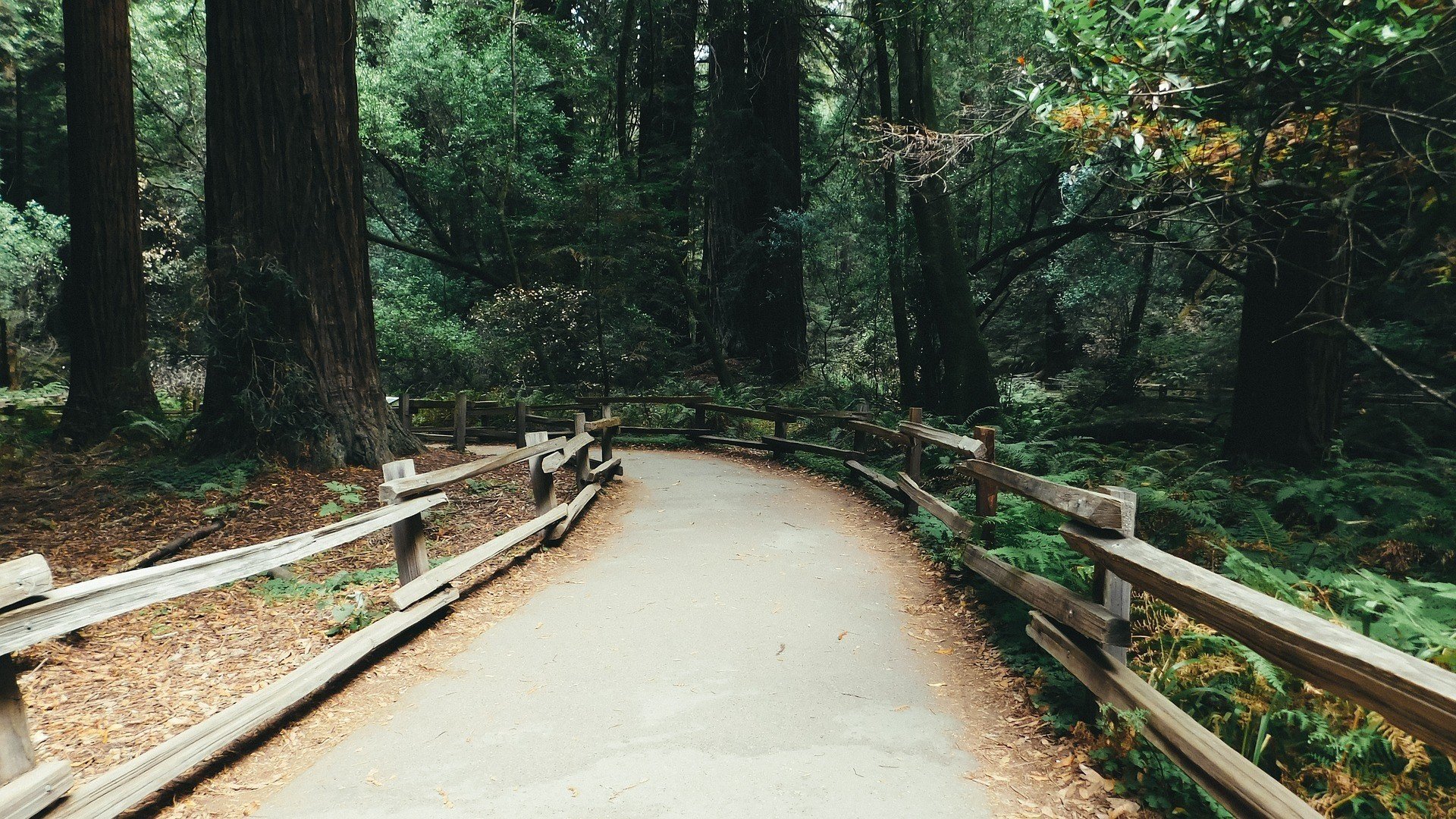 4. South Bay – Forests and more beaches
Along the area known as the Peninsula – which stretches from SF to San Jose – you'll find Silicon Valley and plenty of suburbias that aren't really worth visiting, in my humble opinion, if you only have a few days in the area.
Go towards the coast, however, and there are plenty of great beaches off of Highway 1, like Half Moon Bay and Pacifica.
You also have access to epic redwood forests in Big Basin and Castle Rock area, where you can even go mountain biking, road biking, on overnight backpacking trips, or a day hike.
Santa Cruz isn't too far, and one of the best surf towns in California.
If you are on a road trip in California, these are great pit stops on the way to Big Sur and Los Angeles.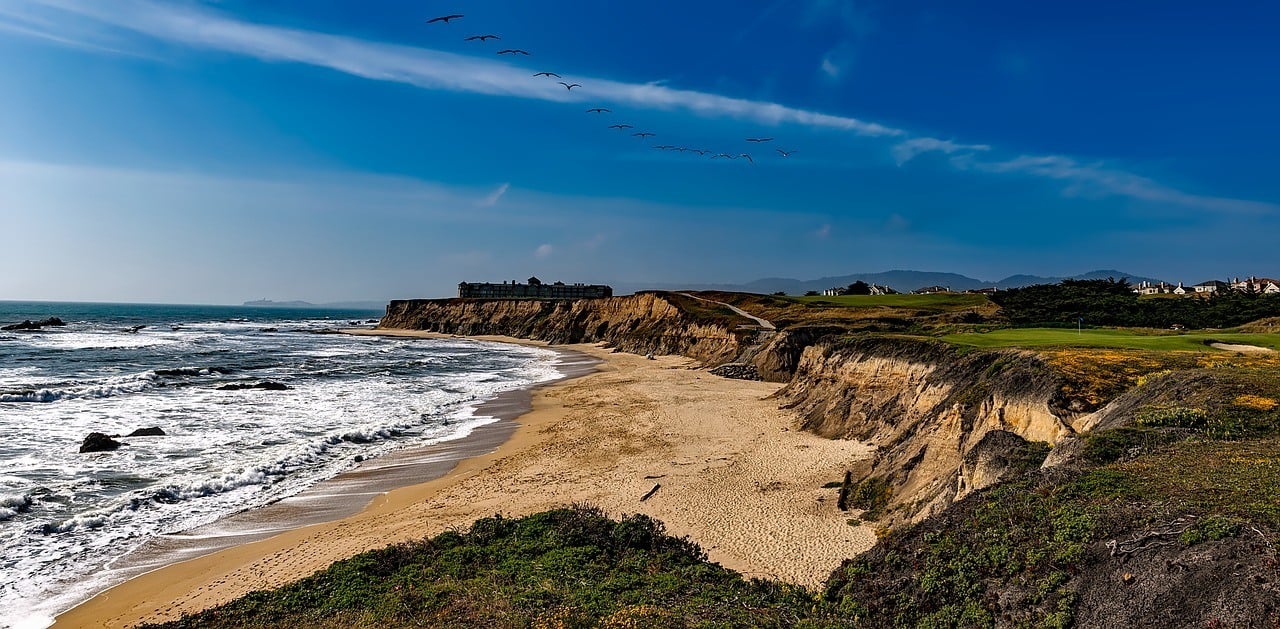 Don't Forget Your San Francisco Travel Insurance
ALWAYS sort out your backpacker insurance before your trip. There's plenty to choose from in that department, but a good place to start is Safety Wing.
They offer month-to-month payments, no lock-in contracts, and require absolutely no itineraries: that's the exact kind of insurance long-term travellers and digital nomads need.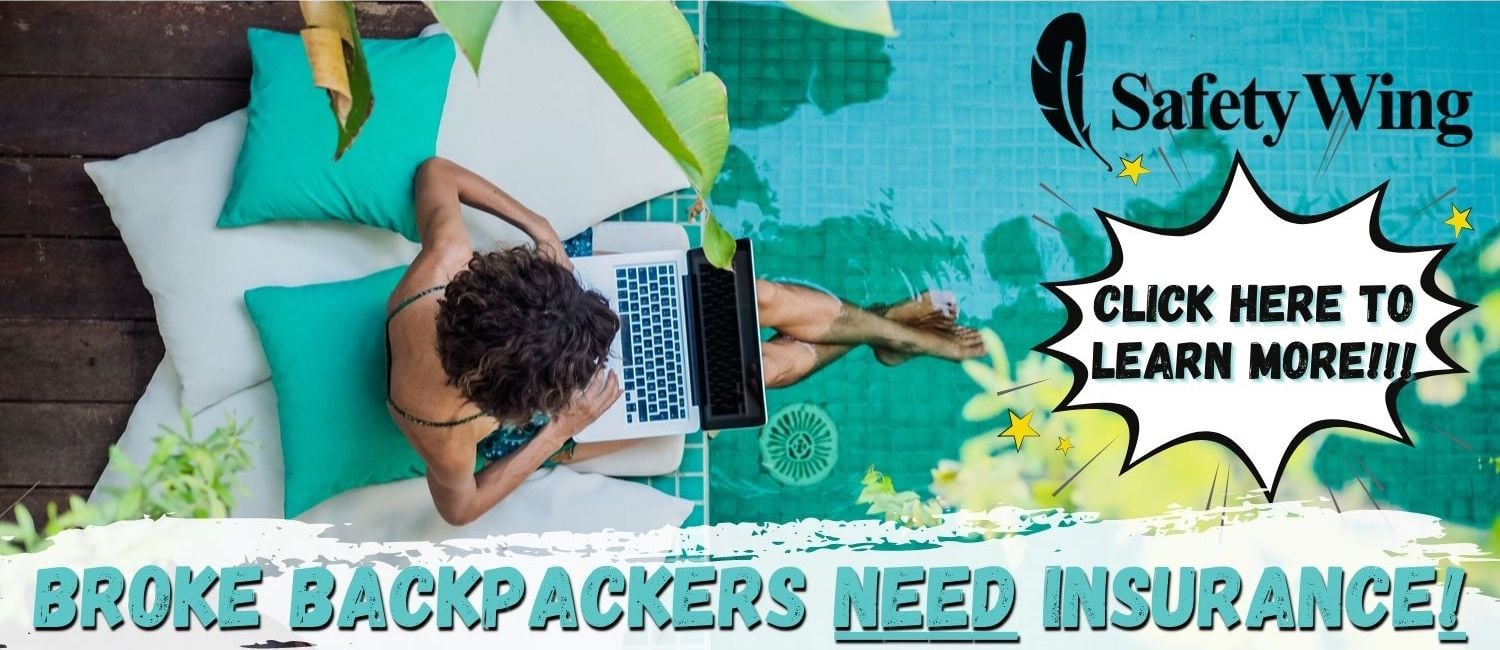 SafetyWing is cheap, easy, and admin-free: just sign up lickety-split so you can get back to it!
Click the button below to learn more about SafetyWing's setup or read our insider review for the full tasty scoop.
Final Thoughts on Three Days in San Francisco
I grew up visiting San Francisco on weekends, lived in the Bay Area for a few years, and still visit friends in the city as often as possible. Having visited SF hundreds of times, I have created a pretty epic San Francisco itinerary for first-time visitors and returning tourists alike.
This is the ideal itinerary to enjoy a full 3 days in San Francisco, both for touristy to local experiences.
Not only is the city's architecture, food, and art scene superb, the weather is temperate year round and the Bay Area surroundings are equally fantastic.
You have the trendy cities to the east, rolling hills, wine country, and ocean to the north, and the booming tech industry plus forests and surf towns to the south.
So, what are you waiting for? With this 3 day San Francisco itinerary, all that's left to do is pack your bags and book your ticket!
---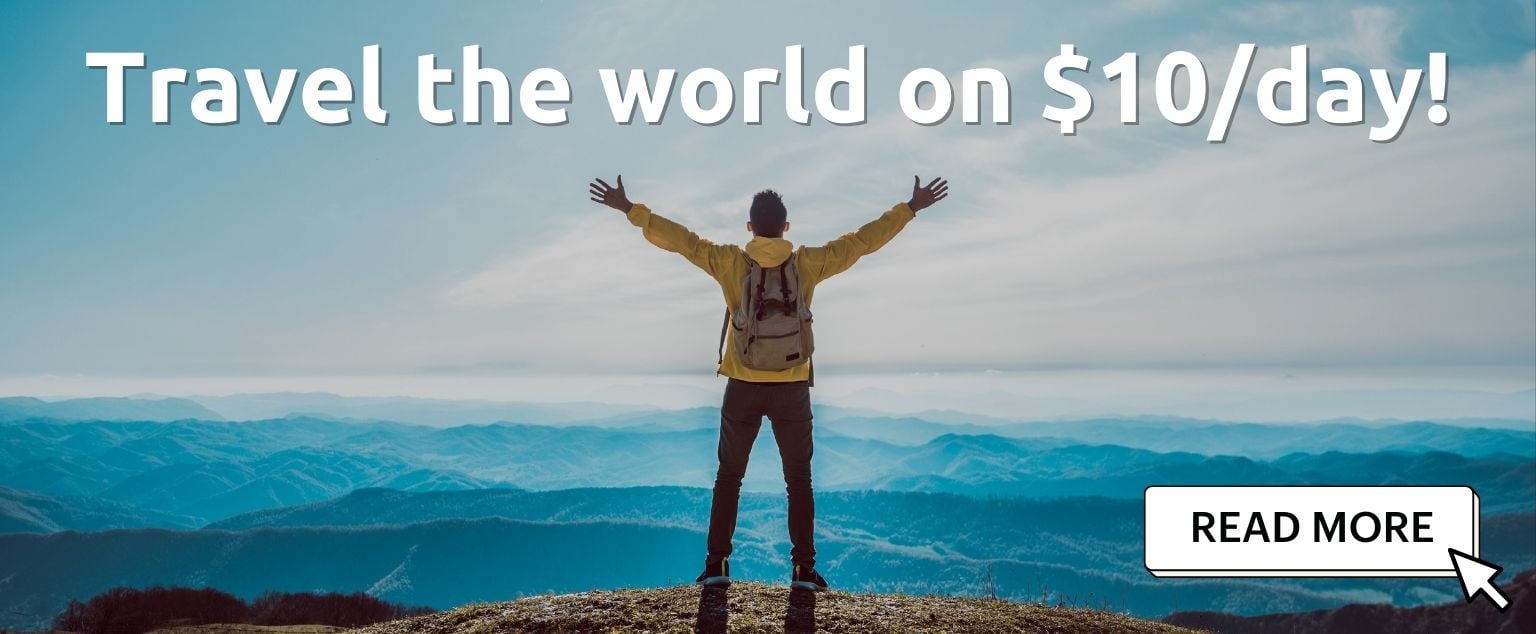 And for transparency's sake, please know that some of the links in our content are affiliate links. That means that if you book your accommodation, buy your gear, or sort your insurance through our link, we earn a small commission (at no extra cost to you). That said, we only link to the gear we trust and never recommend services we don't believe are up to scratch. Again, thank you!