San Francisco goes by many names: San Fran, Golden Gate City, City by the Bay, Frisco, The Tiny Turnip. Whatever you wanna call it, San Francisco looms large in American folklore, popular culture and is a MUST VISIT destination.  San Fran was high on my bucket list for years and when I finally visited it did not disappoint…
And yet at the same time, the city was not quite as I imagined it… Mass homelessness, some run down neighbourhoods, a visible drug and mental health epidemic, a menacing fog, and obvious inequality did at times make me question just how safe I should feel in the city. So, the question is San Francisco safe for travel?
Well yes of course it is…as long as you are sensible.
To help you all explore and enjoy your time in San Francisco safely, I've put together this epic guide with everything you need to know about staying safe in SF during your visit.

Unlock Our GREATEST Travel Secrets!
Sign up for our newsletter and get the best travel tips delivered right to your inbox.
There is no such thing as a perfect safety guide, and this article is no different. The question of "Is San Francisco Safe?" will ALWAYS have a different answer depending on the parties involved. But this article is written for savvy travelers from the perspective OF savvy travelers.
The information present in this safety guide was accurate at the time of writing, however, the world is a changeable place, now more than ever. Between the pandemic, ever-worsening cultural division, and a click-hungry media, it can be hard to maintain what is truth and what is sensationalism.
Here, you will find safety knowledge and advice for traveling San Francisco. It won't be down to the wire cutting edge info on the most current events, but it is layered in the expertise of veteran travelers. If you use our guide, do your own research, and practice common sense, you will have a safe trip to San Francisco.
If you see any outdated information in this guide, we would really appreciate it if you could reach out in the comments below. We strive to provide the most relevant travel information on the web and always appreciate input from our readers (nicely, please!). Otherwise, thanks for your ear and stay safe!
It's a wild world out there. But it's pretty damn special too. 🙂
Updated January 2023
Is San Francisco Safe to Visit Right Now?
The short answer is yes, traveling to San Francisco is safe!
San Francisco's crime rates tend to be statistically lower than other popular cities in the USA. However, that does not mean there is no crime; thefts, such as pickpocketing and bag snatching do occur, with car break-ins being a particular issue. It also has more homeless people than most other cities.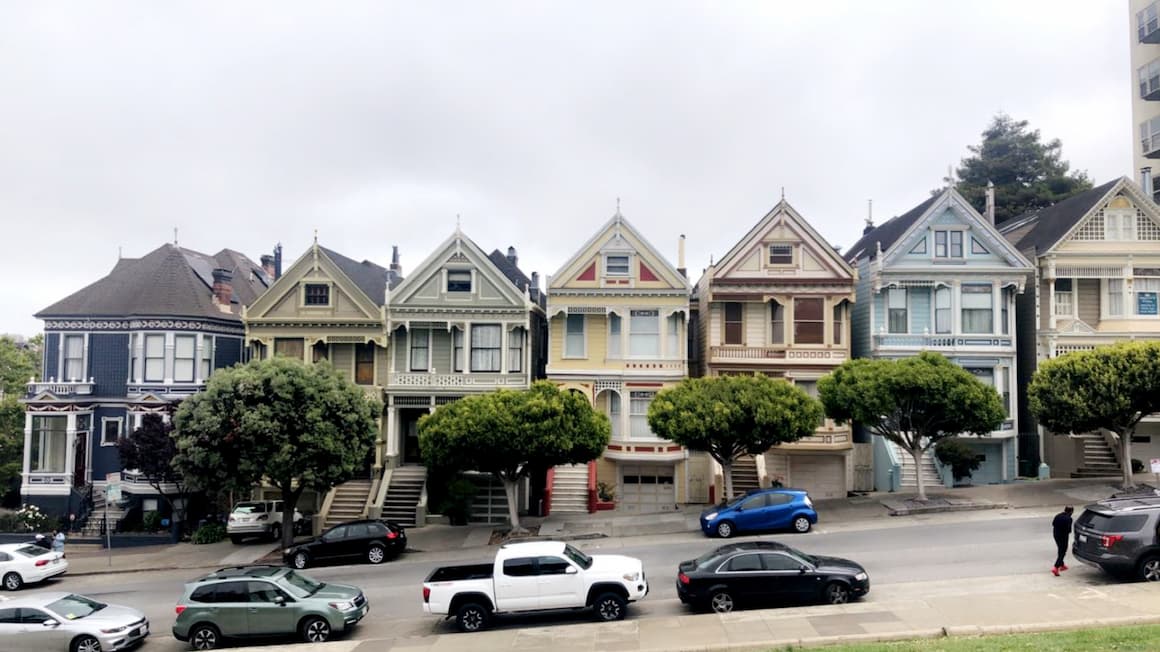 Some areas of the city (Tenderloin, Bayview-Hunters Point, and the Mission District, for example) see high rates of property crime, gang violence, drug abuse, and prostitution. It's important to avoid these neighborhoods, which shouldn't be hard considering San Francisco's best places to visit are elsewhere.
Another issue for residents is, surprisingly, human feces on the street. The city has since set up a "poop patrol" to combat this potential health hazard. As a tourist to San Francisco, this and the sheer level of homelessness epidemic could be something a shock – especially if you are not from a major city.
San Francisco and California commonly experience natural disasters like fires and earthquakes, though it's unlikely you'll experience these.
However, the city remains very popular – and relatively safe – in spite of its issues. Generally, if you're wondering how safe is San Francisco, the reality is that there is nothing pressing that should stop you from visiting right now.
Safest Places in San Francisco
The answer to the question "Is San Francisco dangerous?" depends upon where you go. The city has many different neighborhoods and areas, and many of them are very secure.
To have a great trip, you'll need to do some research beforehand, so you don't end up in a dodgy district. We've listed the three safest neighborhoods below.
Nob Hill and Union Square: Easily the two safest places to stay in stay in San Francisco due to low crime rates, prepared for high prices. Nob Hill is one of the most glamorous areas of the city and Union Square provides easy access to a lot of the city's popular tourist destinations.
Fisherman's Wharf and Marina Hill: These two neighborhoods are located next to each other. While Fisherman's Wharf can be a bit busy during the high season, you'll still find many amazing restaurants and shops here. Marina Hill is where you'll want to stay when visiting Fisherman's Wharf. It's a clean, safe, and rather quiet area but doesn't offer much else, so connecting these two neighborhoods is ideal for your trip.
Richmond District: Richmond District is another one of the safest places in San Francisco that you should consider for your stay. Alongside Nob Hill, it's got one of the lowest crime rates in the city. You'll be close to San Fran's city center but without all the hectic tourists around. Luckily, this area is also known for great budget accommodation, so it's ideal for backpackers as well. The guesthouse and Airbnb scene in Richmond District offers many safe places to stay.
Unsafe Areas in San Francisco
Is San Francisco dangerous?
Not entirely, but some areas definitely are. Due to the massive gap between rich and poor, there are numerous places to avoid in San Francisco no matter what.
While you should always watch out for pickpocketing and petty theft, these dangerous neighborhoods have high rates of violent crime and gang activity, so it's best to stay away altogether:
Any parks at night: you'll find that many parks become sleeping spots for homeless people and sketchy characters after dark. Even popular places like Golden Gate Park aren't safe at night.
The Tenderloin District: This is an area known for massive homeless encampments and an especially high crime rate. While tourists normally don't end up there, you should still be aware of where it is.
The Mission District and Hunters Point: Both areas show significant crime rates so it's best to avoid them, especially at night.
Market Street: This street isn't one you should outright avoid, but beware that it has the highest per-mile crash rate of all roads in SF.
20 Top Safety Tips for Traveling to San Francisco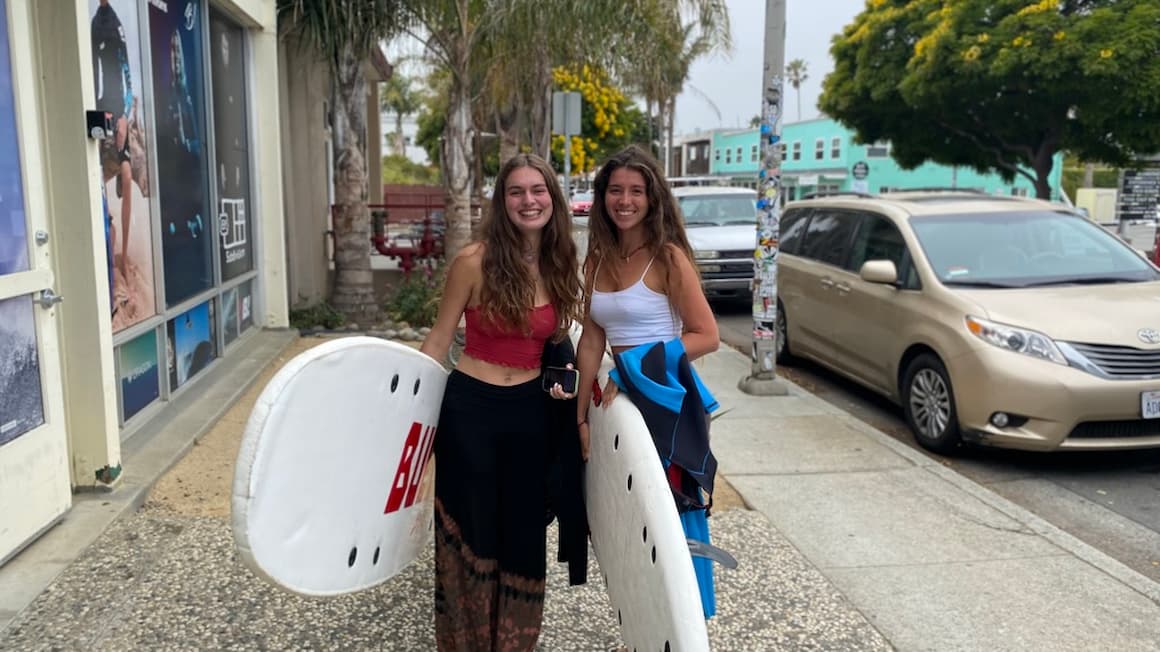 Although San Francisco is facing a number of problems, immediate danger to tourists is not one of them, and you should absolutely make it a part of your USA trip. However, it still pays to have street smarts and to use your common sense.
To help you do this, we have prepared this handy list of our top safety tips for staying safe in San Francisco.
Do not visit dangerous areas – Stick to the known safest places in San Francisco and avoid places like the Tenderloin at all costs.
Be aware of your surroundings and keep your belongings close to you on public transportation – More on this later, but know that certain lines are more renowned for this than others
Don't walk around with flashy jewelry – Looking rich could easily make you a target for an opportunist thief
Keep your money safe by using a money belt.
Try to blend in – Though a city of many tourists, it is best to try to blend in as much as possible to avoid pickpocketing and generally being a victim of crime
Don't walk around with your phone unnecessarily – Phone snatching does occur
Steer clear of biohazards – Such as human waste and needles; you may see them, but do not go near them
Don't carry around wads of cash with you – If you need to pay for something, and someone sees you have a wallet stuffed with bills, you may be targeted
Careful taking money out at ATMs – It's best done in daylight hours, and preferably indoors (in a bank, a mall, etc.)
Don't walk around deserted areas – Especially at night time and/or by yourself; chances of crime happening are low, but you should take care in areas you don't know after dark, or avoid them altogether
Don't cheap out on accommodation – San Fransisco Airbnbs are less secure than hotels. If you do get an Airbnb, don't try to save $$ by staying in an unsafe area.
Take a cab after dark – Though not a must, it is more advisable to do this than walk (especially alone).
Don't put your bag on the back of a chair/under a table at a restaurant/cafe – It may disappear from under your nose.
Know the local drug laws – Cannabis may be legal, but you can't smoke it in public or at public events. You also have to be over 21.
Stay away from illegal drugs – Anything that isn't weed is illegal and you risk arrest.
Don't leave anything unattended in your car – Leave nothing on display, as car break ins are a problem; it's best to have nothing valuable in your vehicle.
Avoid parks after dark – Many of the city's parks are used for drug deals and prostitution at night.
Be aware of the homeless population – They are mostly harmless but the SFPD recommends that should "avoid all confrontations and maintain a safe distance."
Know what to do in the event of an earthquake – Though unlikely to occur, it is still good to read up on how to be prepared.
Get a local sim card – If you're not from the US, getting a local sim or maybe a US eSim Package will help you get around the city, and contact people in an emergency.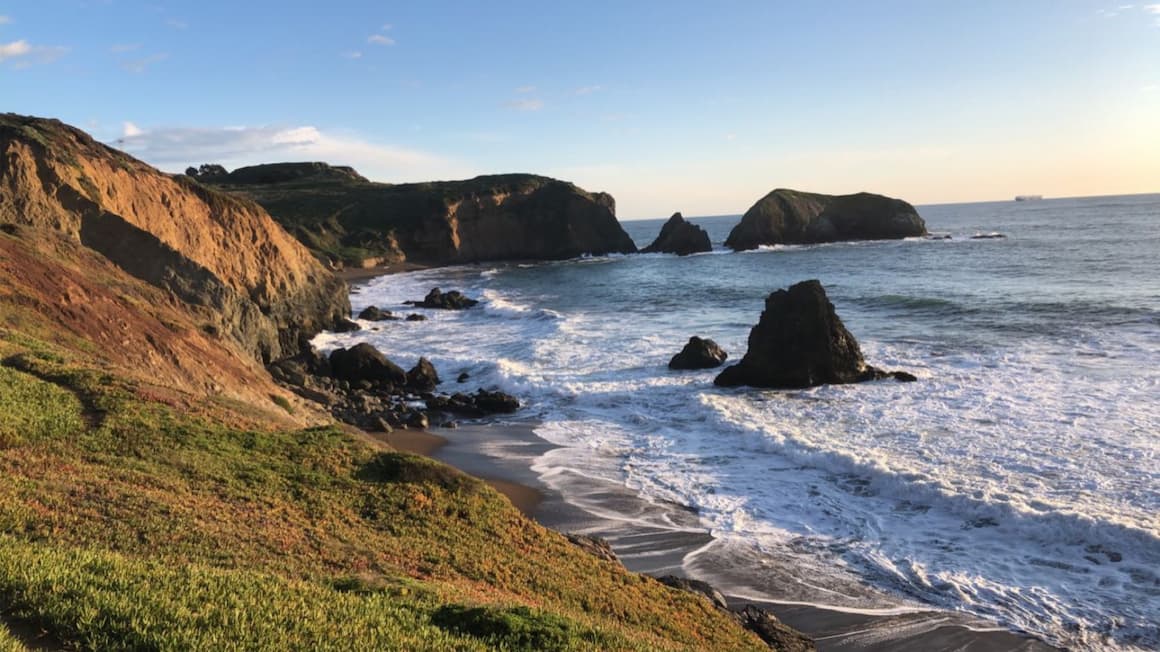 Traveling solo can be a rewarding experience. It can also be a bit intimidating; heading into a new city by yourself without anybody else there to help you with directions, or being there to watch your back is scary at first… But don't worry!
It is easy for a first-time traveler to take on San Francisco and I visited alone all by myself. To help you make the most of your trip, here are some pointers for solo travelers in San Francisco…
Take a tour. San Francisco is a big city and it can be overwhelming. Hop-on, hop-off bus tours or free walking tours of Chinatown are great options for the first couple of days of your SF itinerary.
Head to the city's museums. There are plenty of them, such as the SFMoMA, which offer relaxing spaces without any worries about your safety and are totally fine to explore alone.
Take care with looking at your phone in public, even if this is at a map to figure out where you are. It is easy for someone to snatch your phone from your hands.
Don't be worried about going to eat out alone. This can seem a bit intimidating for some people, but many of San Francisco's restaurants have counter seats where you can dig into dinner at the bar.
Ask a local for their insider information. Nobody knows their city like the people who live there.
Don't skimp too much on your accommodation. Those traveling alone should base themselves in safe, secure, convenient places. Make sure to read reviews and only stay at places highly recommended by other travelers, paying particular attention to reviews by other solo travelers if possible.
Be careful about drinking too much at night. Downtown San Francisco is a vibrant place to have fun after dark it's best to go easy on the drink. I'll be honest, I did ignore my own advice on this point and nothing bad happened.
Don't walk around by yourself at night time. It just is not a good idea to wander around by yourself, after dark, in a place – let alone a city – that you do not know at all. I did this and was fine, but can't officially condone it.
Try to be flexible and kind to yourself. Things change and don't always work out, but you should try to be open with how you deal with botched plans.
Travel light. It is very annoying to travel with a lot of heavy luggage, especially in a city; you can get hot and sweaty, it's uncomfortable, and you could even be more of a target.
Just remember to take your time. Don't rush around the sights, and enjoy the atmosphere – San Francisco offers a chance to kick-start your USA backpacking adventures.
Is San Francisco Safe for Solo Female Travelers?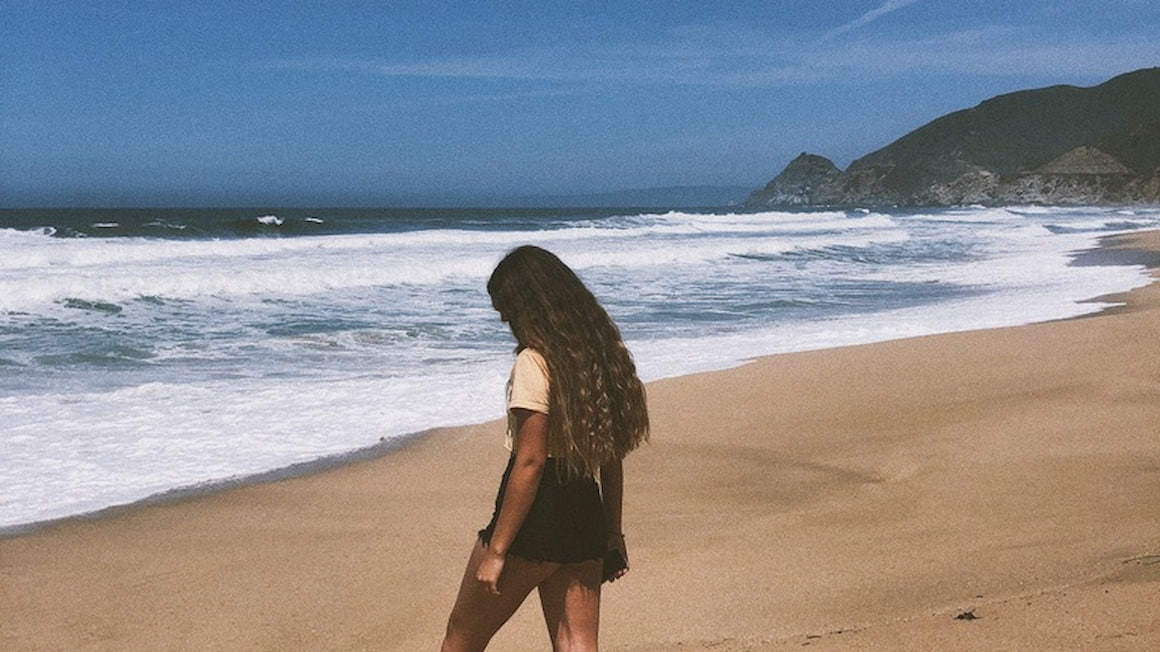 San Francisco is absolutely safe for solo female travelers.
A pinch of common sense, and an awareness of your surroundings, will go a long way; for women, San Fran is like any city in the world. To help you out on your trip, we have curated some specific tips for solo female travelers in San Francisco.
Make sure your accommodation is safe for solo female travelers. You'll need to research the neighborhood, make sure the accommodation itself is secure, and read plenty of reviews from other women who have stayed there by themselves.
Always be aware of your surroundings, especially when you are wandering around on the streets.
Don't just blindly follow maps on your phone. Although it is an amazing way to navigate around a new place, Google Maps – for example – tends to take you on "short-cuts" that may lead you down shady side alleys or through a sketchy area, all for the sake of shaving a minute off your journey.
Know your emergency numbers; have them on speed dial, or at least saved with a symbol or number in front of them so that they appear first in your contact list.
Always make sure that somebody knows your whereabouts. It is much safer for you if somebody knows where you are, rather than nobody knowing where you are. Keep your friends and family back home updated with your itinerary in San Fran and let them know if plans change; consider sharing your plans via email or Google Docs, perhaps.
Be careful about going out to drink solo. Instead, consider signing up for a bar crawl, or brewery or wine tasting tour.
Watch your drink. Do not leave it unattended and do not accept drinks from random strangers. Drink spiking does happen, so avoid putting your drink down or taking your eyes off it, especially in a busy bar or club.
Remove yourself from uncomfortable situations and do not linger out of politeness. If someone is making you feel awkward for any reason, take yourself away – make excuses if you have to.
If using public transportation late at night, try to sit up front near the guard, and not in an empty, lonely carriage, which is not only riskier, but it'll make you feel more unsafe too.
Do not let random strangers know your personal details. Where you're staying, your marital status, your travel plans, where you're from…
Take advice from other solo female travelers who have been to San Francisco before you. Check online and ask communities like the Facebook group Girls Love Travel, where a question about safety for solo female travelers in San Francisco is bound to be met with dozens of suggestions.
Generally speaking, San Francisco is safe for female travelers. Keep your wits about you, follow your gut instinct (if something looks dodgy, it probably is) and you should be fine.
Is San Francisco Safe for Families?
San Francisco, like much of California, is a total blast for families — and has been for a long time.
However, compared to other places in the US, the city isn't as geared towards children as you'd expect.
Perhaps because many of those who live in San Fran are big kids themselves — this city has the fewest children per capita out of any US city. In fact, more dogs live in San Francisco than children.
There is still a lot for families to do, however. This is the home of video game designers and animators, after all.
One thing you may want to bring is your own car seat — they are required by law for young children traveling by car, so if you plan to use taxis or Ubers, or rent your own car, come prepared as they won't be supplied.
All in all, San Francisco is safe to travel with children — just don't forget that sunscreen!
Getting Around San Francisco Safely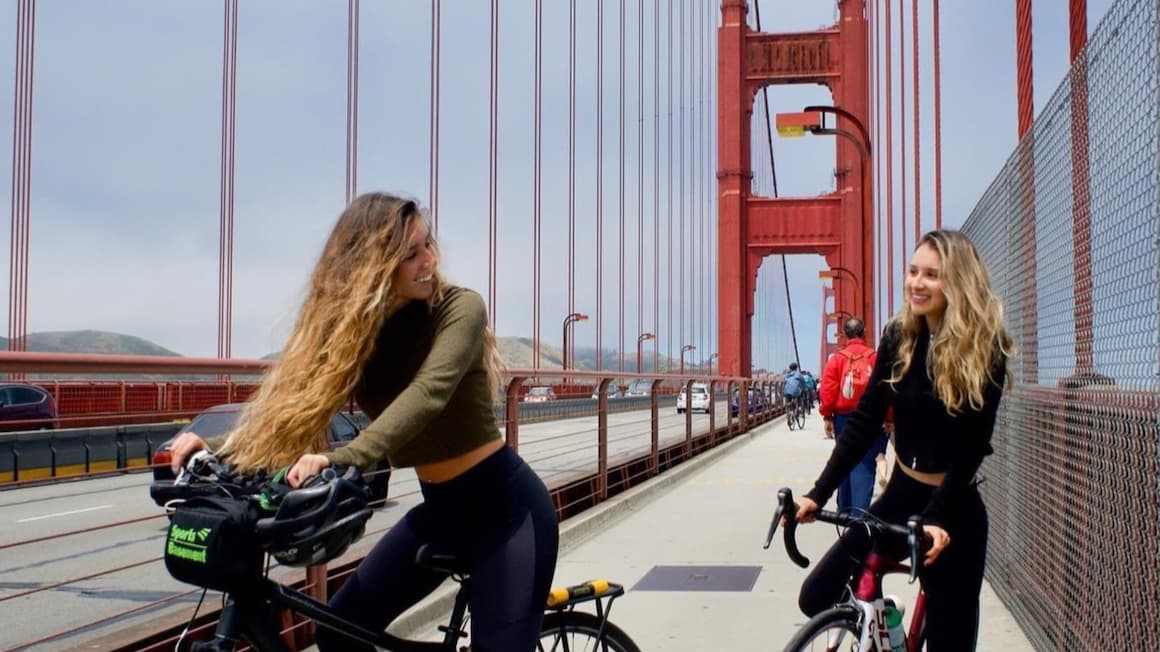 Cycling in San Francisco is the name of the game in terms of local transport. Residents love their cycles, and while it's not quite Amsterdam, you'll still see more people getting around on two wheels than in most American cities.
The average visitor is going to want to get acquainted with BART, or Bay Area Rapid Transportation. This electric train not only allows for travel inside the city, but also connects to a few surrounding areas too. The network as a whole also includes various bus routes, trolleys historic streetcars, and cable cars.
Otherwise, you can use ride-share apps, though do be warned that they are expensive! Renting a car on the other hand won't be worth the frustration, or the risk of a break-in.
Overall, San Francisco's public transit is pretty great and can get you almost anywhere, though it can get a bit sketchy at night where it might be worth the extra cash to call an Uber if you're planning to be out late.
Crime in San Francisco
Violent crime in San Francisco is lower than the national average, though robberies and burglaries trend higher. In 2022, the city recorded the following crime data: 56 murders, 2,371 robberies, 5,941 burglaries, and 6,283 incidents of motor vehicle theft.
Laws in San Francisco are quite similar to anywhere else in the US. And while yes, marijuana is legal in both SF + California as a whole, it IS illegal to smoke in public, though you can likely get away with it in lowkey, empty areas. Like everywhere in the US, the drinking (and cannabis buying) age is 21.
Getting Insured BEFORE Visiting San Francisco
Good travel insurance is essential nowadays. Don't get caught lacking – especially in San Fran!
ALWAYS sort out your backpacker insurance before your trip. There's plenty to choose from in that department, but a good place to start is Safety Wing.
They offer month-to-month payments, no lock-in contracts, and require absolutely no itineraries: that's the exact kind of insurance long-term travellers and digital nomads need.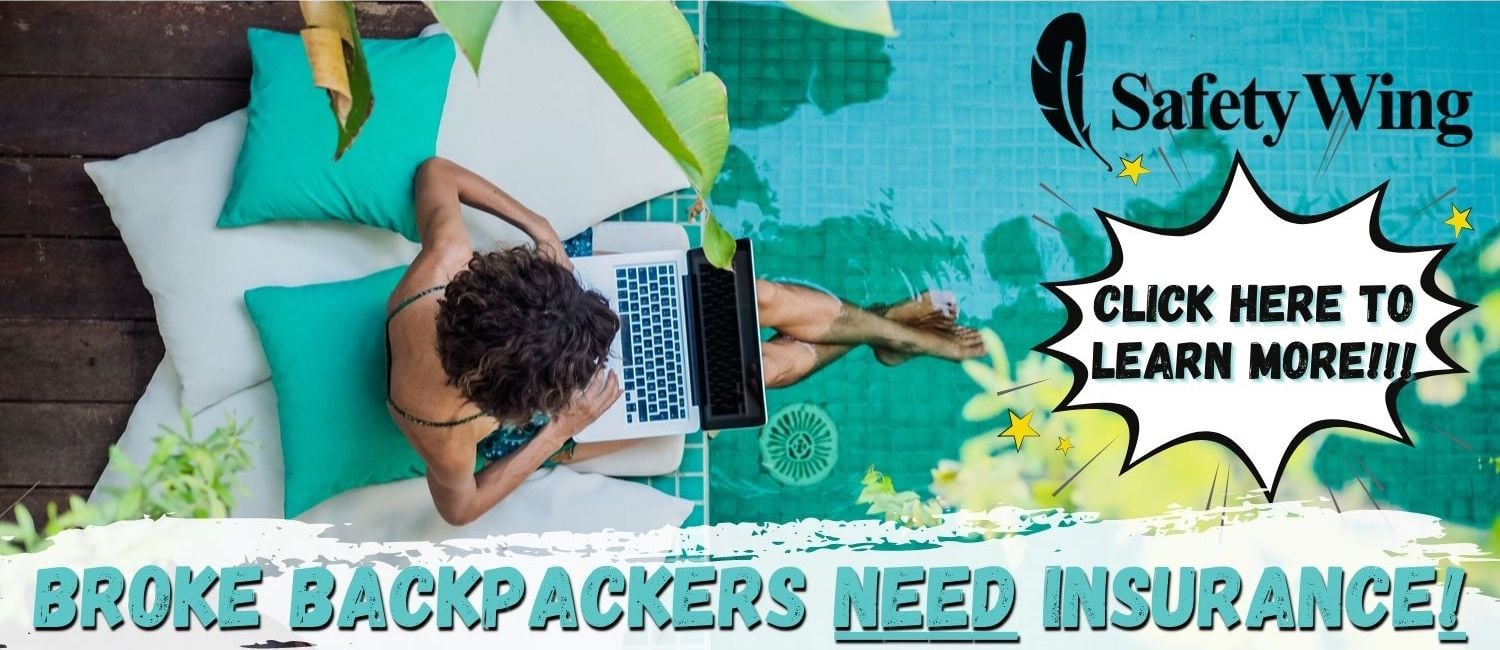 SafetyWing is cheap, easy, and admin-free: just sign up lickety-split so you can get back to it!
Click the button below to learn more about SafetyWing's setup or read our insider review for the full tasty scoop.
FAQ's on San Francisco's Safety
Planning a safe trip to San Fran can be very overwhelming. To help you out, we've listed and answered the most commonly asked questions on safety in San Francisco below.
So, How Safe is San Francisco?
San Francisco is safe for travel, but some parts are definitely no-go zones. It is a very rich city that is also very poor with a huge homeless population. Pickpocketing and other forms of theft are likely more common than what you're used to, especially i
On the other hand, it's a liberal, local city with kooky entertainment and events, that also happens to be completely packed with conventional tourists seeking out historic buildings and unique modes of transport.
It's a city of contrasts — and a city where you'll probably have a trouble-free time, especially by following tips on how to stay safe in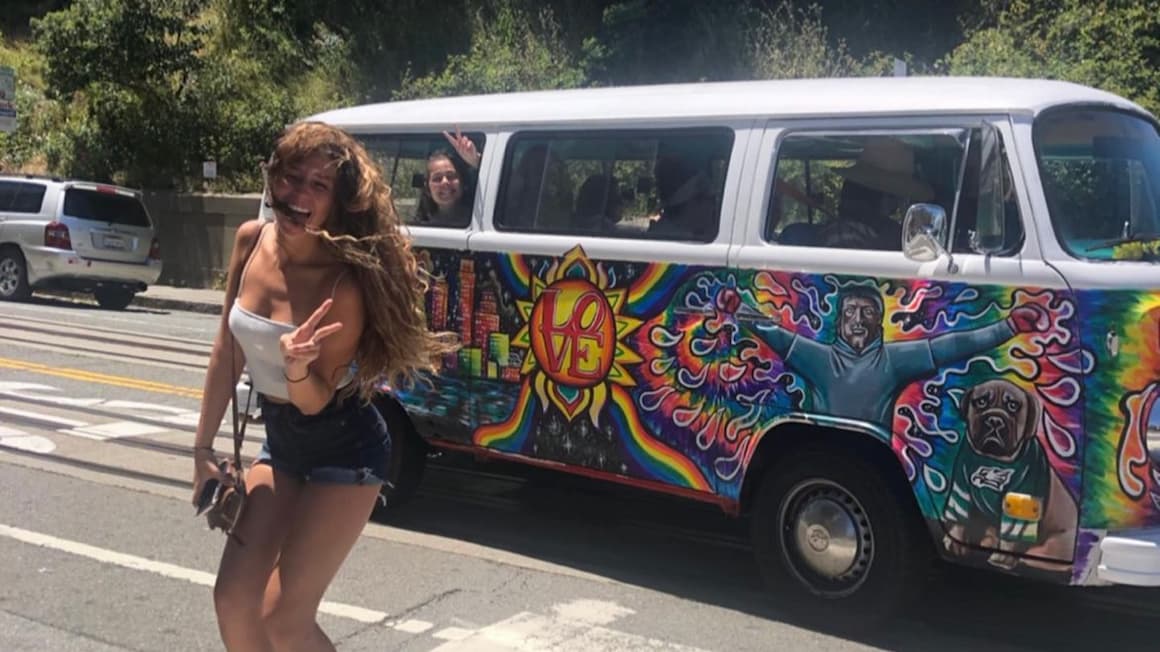 Disclaimer: Safety conditions change all over the world on a daily basis. We do our best to advise but this info may already be out of date. Do your own research. Enjoy your travels!
---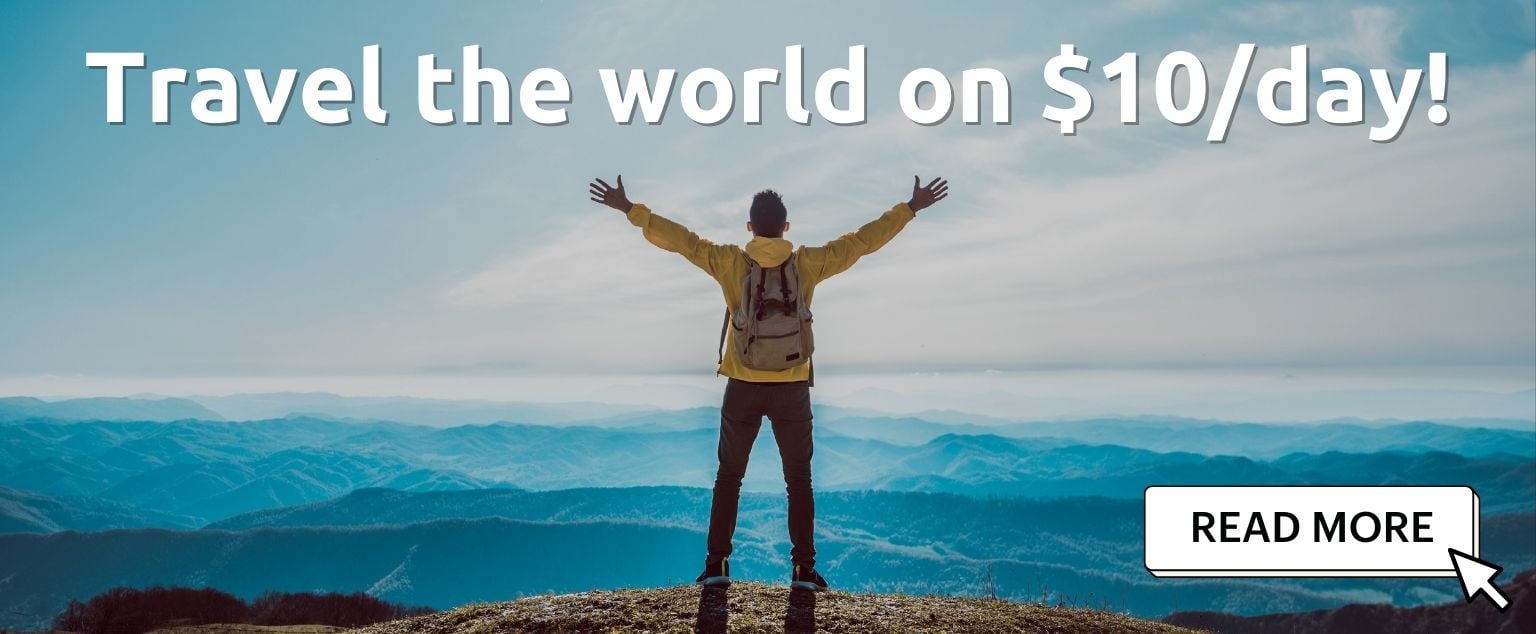 And for transparency's sake, please know that some of the links in our content are affiliate links. That means that if you book your accommodation, buy your gear, or sort your insurance through our link, we earn a small commission (at no extra cost to you). That said, we only link to the gear we trust and never recommend services we don't believe are up to scratch. Again, thank you!