San Francisco goes by many names: San Fran, Golden Gate City, City by the Bay, Frisco, Tiny Rita (I made the last one up) . Whatever you call it, this densely populated peninsula boasts a whole ton of diverse neighbourhoods, with big crowds and many popular tourist sights and attractions to match.
Originally established by Spanish colonists, San Francisco experienced massive growth during the Gold Rush in 1849. Today the city is a liberal, open-minded place, where history and the present day collide in an explosion of culture, flavours and, unfortunately, problems.
With the rise of Silicon Valley businesses setting up camp nearby, a sharp rise in the cost of living in the city has resulted in gentrification and added to the already sizeable homeless population of the city. Other issues, such as drugs and crime related to thefts, add to this.
However, that's not to say you can't go to San Francisco. However it is important to know how to have a trouble-free trip, so we have created this epic guide to staying safe in San Francisco, filled with all the tips and information you'll need to do just that.
How Safe is San Francisco? (Our take)
San Francisco is great to visit. Its steep hills are iconic, there's the Golden Gate Bridge, Fisherman's Wharf, Alcatraz and its historic (and huge) Chinatown.
However, there are some places in the city that are best avoided, as well as some other things to be aware of – even though it is a relatively safe place.
In terms of violent crime, San Francisco does have lower rates than other popular cities in the USA. However, that does not mean there is no crime; thefts, such as pickpocketing and bag snatching do occur, with car break-ins being a particular issue.
There is also a much-publicised problem with homelessness that weighs heavy on the city's image worldwide.
In 2017 the number of homeless people living on the street was counted at 7,500 (officially) and it's been increasing since. In the same year, it was found that many had mental health complications or other illnesses such as HIV; two-thirds of that number were women.
It is such a bad problem that a United Nations special envoy said she was "completely shocked" by the situation and the "deplorable conditions,", comparing it to the slums of Mumbai.
On the whole, it is safe, but San Francisco is a city at the end of the day and street smarts do pay off; to assess just how safe it is statistically, however, let's now take a look at the facts.
There is no such thing as a perfect safety guide, and this article is no different. The question of "Is San Francisco Safe?" will ALWAYS have a different answer depending on the parties involved. But this article is written for savvy travellers from the perspective of savvy travellers.
The information present in this safety guide was accurate at the time of writing, however, the world is a changeable place, now more than ever. Between the pandemic, ever-worsening cultural division, and a click-hungry media, it can be hard to maintain what is truth and what is sensationalism.
Here, you will find safety knowledge and advice for travelling San Francisco. It won't be down to the wire cutting edge info on the most current events, but it is layered in the expertise of veteran travellers. If you use our guide, do your own research, and practise common sense, you will have a safe trip to San Francisco.
If you see any outdated information in this guide, we would really appreciate it if you could reach out in the comments below. We strive to provide the most relevant travel information on the web and always appreciate input from our readers (nicely, please!). Otherwise, thanks for your ear and stay safe!
It's a wild world out there. But it's pretty damn special too. 🙂
Is San Francisco Safe to Visit Right Now?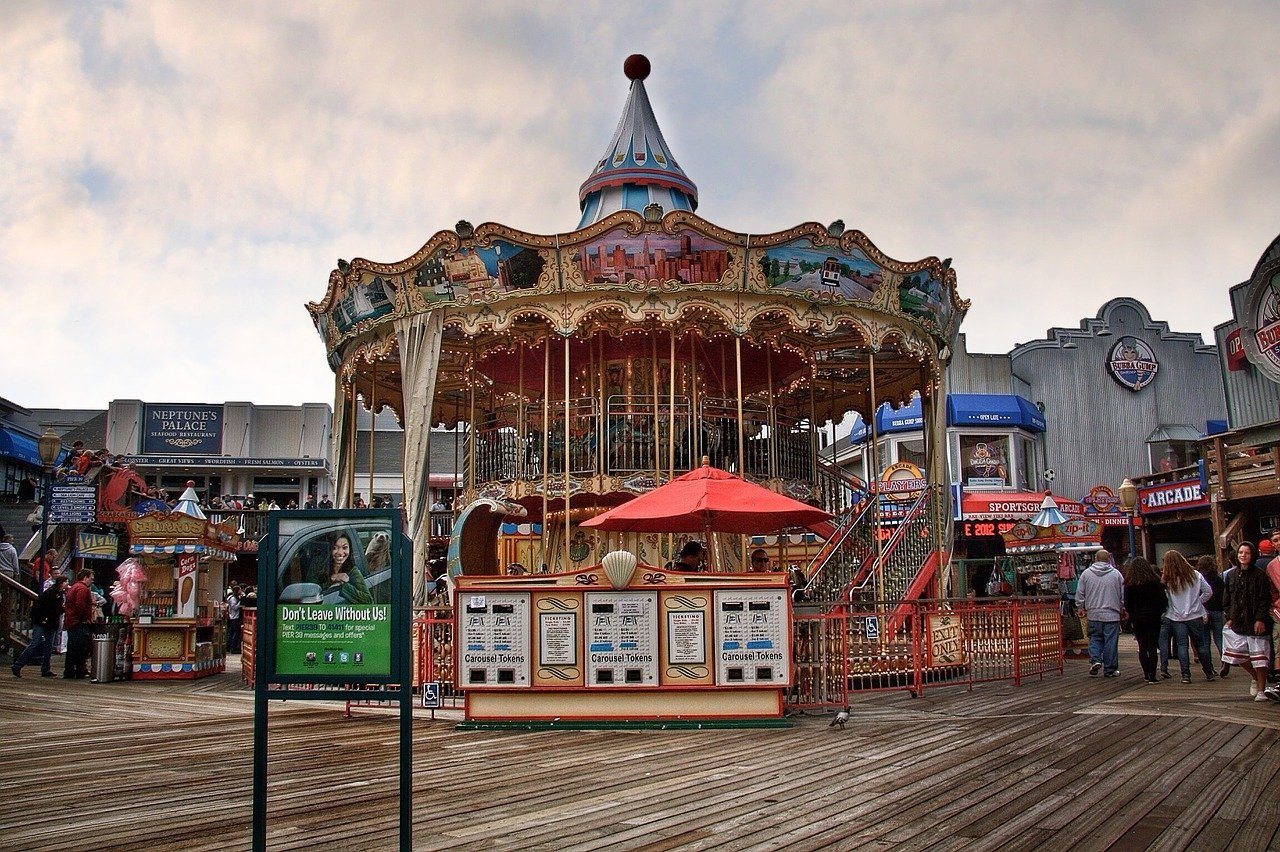 In order to understand San Francisco, it is important to know about the social issues that it faces, so you have a better insight as a traveller.
Crime is an issue although violent crime appears to be dropping.
Notorious gangs operate in the city. While that may not be an issue for many visitors, it has been implicitly linked to gun violence, prostitution and drug-related crimes, too.
Some areas of the city (Tenderloin, Bayview-Hunters Point and Mission, for example) see high rates of gang violence, drug abuse and prostitution than other neighbourhoods. It's important to be vigilant if you are alone in these areas at night time. In terms of San Fran's top places to visit, most of these are safe.
The second biggest complaint from citizens in 2018 was, surprisingly, human faeces on the street. The city has since set up a "poop patrol" to combat this potential health hazard. Yuk. As a tourist to San Francisco, this and the homelessness epidemic could be a shock – especially if you are not from a major city.
However, the city remains very popular – and relatively safe – in spite of its issues. Generally, there is nothing pressing that should stop you from visiting San Francisco right now.
Safest Places in San Francisco
San Francisco has many different neighborhoods and areas, but not all of them are safe. To have a great trip, you'll need to do some research beforehand, so you don't end up in a dodgy district. We've listed the three safest neighborhoods below.
Nob Hill and Union Square
Not one, but two neighborhoods! Nob Hill is one of the safest, if not THE safest neighborhood to stay in when visiting San Francisco due to the low crime rate. While Nob Hill is quite glamorous, Union Square is located in Downtown and offers a bit more attractions. All you'll have to worry about in these two neighborhoods is pickpocketing, but if you stay aware of your surroundings, you won't have an issue. 
Great for First Time Visitors
Great for First Time Visitors
Nob Hill and Union Square
Two amazing neighborhoods right next to each other with low crime rates, great attractions, and plenty of accommodation options.
Fisherman's Wharf and Marina Hill 
These two neighborhoods are located next to each other. While Fisherman's Wharf can be a bit busy during the high season, you'll still find many amazing restaurants and shops here. Marina Hill is pretty much where you'll want to stay when visiting Fisherman's Wharf. It's a clean, safe and rather quiet area but doesn't offer much else. So connecting these two neighborhoods is ideal for your trip. 
Great for Fun and Food
Great for Fun and Food
Fisherman's Wharf and Marina Hill
Two safe neighboring areas with great entertainment options for young and old. It's also one of San Francisco's most famous tourist areas.
Richmond District
Richmond District is another safe neighborhood in San Francisco that you should consider for your stay. Alongside Nob Hill, it's got one of the lowest crime rates in the city. You'll be close to San Fran's city center but without all the hectic and tourists around. Luckily, this area is also known for great budget accommodation, so it's ideal for backpackers as well. The guesthouse and Airbnb scene in Richmond District offers many safe places to stay. 
Best for Budget Travellers
Best for Budget Travellers
Richmond District
A very safe neighborhood with low crime rates and great budget accommodation options. It's also very close to the heart of the city.
Places to avoid in San Francisco
Due to the massive gap between rich and poor in San Francisco, there are a few "ghetto-like" areas that you should definitely avoid. While you should always watch out for pickpocketing and petty theft, these areas show an increase in violent crimes and gang activity, so it's best to stay away. Avoid these areas if possible:
Any parks at night: you'll find that many parks become sleeping spots for homeless people and sketchy characters after dark.
The Tenderloin: This is an area with an especially high crime rate. While tourists normally don't end up there, you should still be aware of where you are.
The Mission and Hunters Point: Both areas show significant crime rates so it's best to avoid them, especially at night.
San Francisco Travel Insurance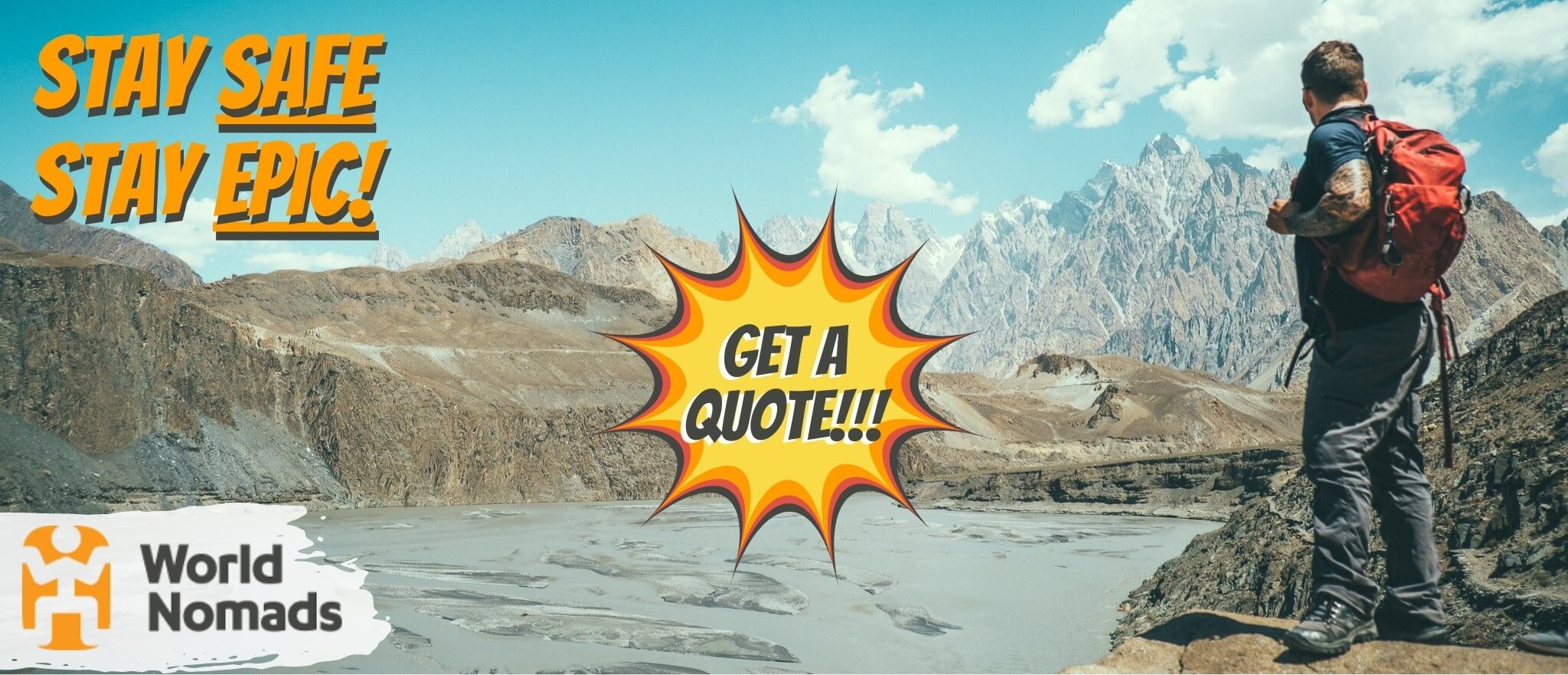 It's good to get lost sometimes, but it's also good not to get too lost. There are people that want you home in one piece.
There's one travel insurance provider The Broke Backpacker trusts for all his wildest shenanigans… World Nomads!
Click the button below to get a quote on your insurance or read our in-depth review of World Nomads' coverage. And then… let the shenanigans begin. 😉
19 Top Safety Tips for Traveling to San Francisco
Although there are a number of issues currently facing San Francisco, immediate danger to tourists is not one of them. However, it still pays to have street smarts and to use your common sense.
To help you do this, we have prepared this handy list of our top safety tips for travelling to San Francisco.
Don't leave your belongings unattended – They will almost certainly go missing
Be aware of your surroundings and keep your belongings close to you on public transport – More on this later, but know that certain lines are more renowned for this than others
Don't walk around with flashy jewellery – Looking rich could easily make you a target for an opportunist thief
Keep your money safe by using a money belt. Personally, we're super impressed by the Pacsafe Money Belt
Try to blend in – Though a city of many tourists, it is best to try to blend in as much as possible to avoid pickpocketing and generally being a victim of crime
Don't walk around with your phone unnecessarily – Phone snatching does occur
Steer clear of biohazards – Such as human waste and needles; you may see them, but do not go near them
Don't carry around wads of cash with you – If you need to pay for something, and someone sees you have a wallet stuffed with bills, you may be targeted
Careful taking money out at ATMs – It's best done in daylight hours, and preferably indoors (in a bank, a mall, etc.)
Don't walk around deserted areas – Especially at night time and/or by yourself; chances of crime happening are low, but you should take care in areas you don't know after dark, or avoid them altogether
Take a cab after dark – Though not a must, it is more advisable to do this than walk (especially alone)
Don't put your bag on the back of a chair/under a table at a restaurant/cafe – It may disappear from under your nose
Know the local drug laws – Cannabis may be legal, but you can't smoke it in public or at public events. You also have to be over 21.
Keep away from illegal drugs – Anything that isn't cannabis is illegal and you risk arrest.
Don't leave anything unattended in your car – Leave nothing on display, as theft from vehicles is a problem; it's best to have nothing valuable in your car
Avoid parks after dark – Many of the city's parks are used for drug deals and prostitution at night, so they may be best avoided
Be aware of the homeless population – They are mostly harmless but he SFPD recommends that should "avoid all confrontations and maintain a safe distance"
Know what to do in the event of an earthquake – Though unlikely to occur, it is still good to know what to do
Get a local sim card – If you're not from the US, getting a local sim will help you get around the city, and contact people in an emergency
San Francisco is, of course, a safe city. Our helpful tips for staying safe in San San Francisco aren't there to scare you, but they are there to help you navigate the city like a pro and have a totally trouble-free time.
Insider Safety Tips from the Broke Backpacker Team
Travel SAFE and Make a Difference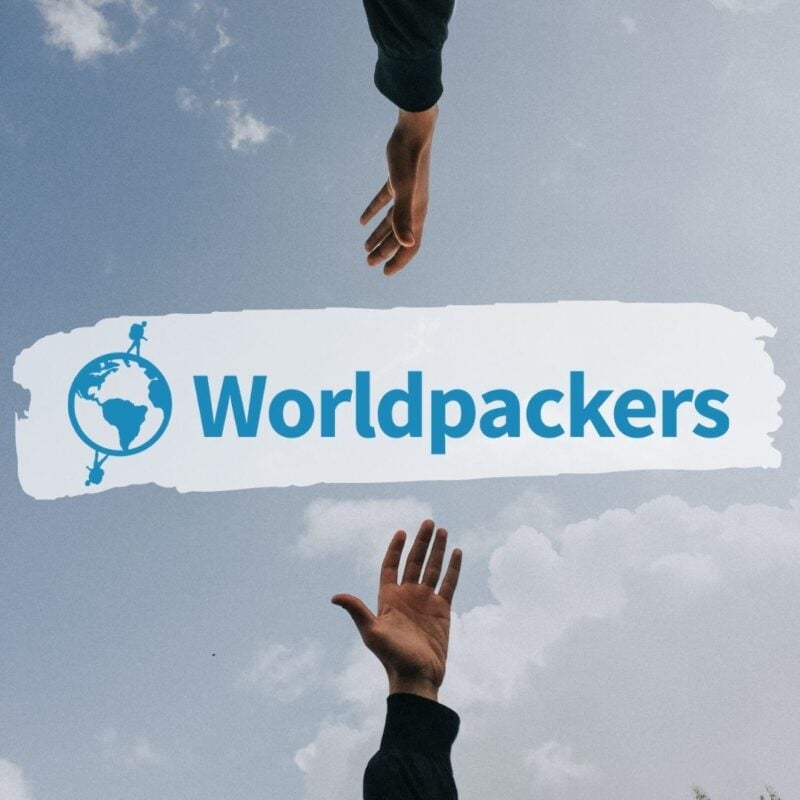 Worldpackers connects travellers with hostels, schools, NGO's and many more for work exchange opportunities. Chat with your host before you arrive to have a soft landing and then experience your destination differently! Local connections make your trip a lot safer – and open up a whole new culture experience.
Worldpackers trips are insured! They'll help you find a new host and cover up to 7 nights in a hostel so you're not left on your own if a host falls through.
Use the discount code BROKEBACKPACKER for a $10 discount. Plus, get 3 free months on your membership during their summer promo!
TRAVEL BETTER NOW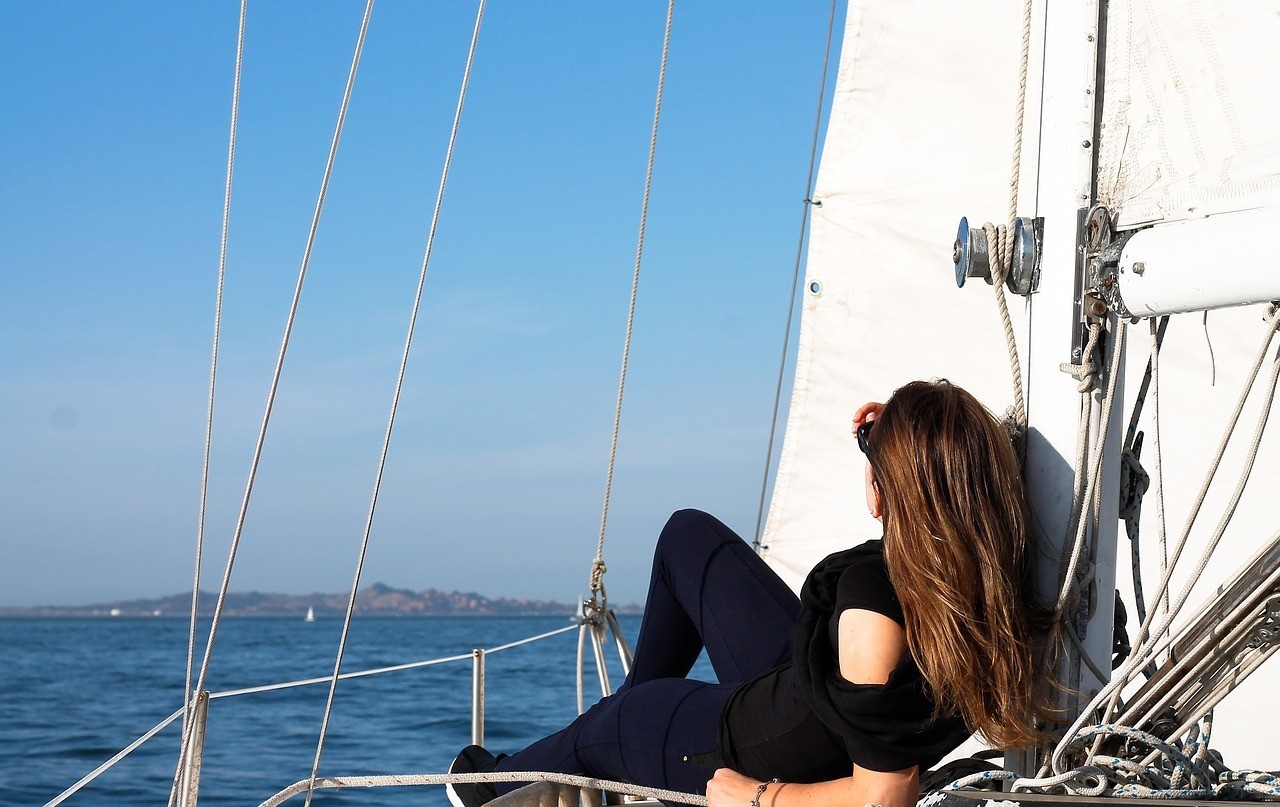 Travelling solo can be a rewarding experience. It can also be a bit intimidating; heading into a new city by yourself without anybody else there to help you with directions, or being there to watch your back, may be scary… But don't worry!
It is easy for a first time traveller to take on San Francisco. To help you make the most of your trip, here are some pointers for solo travellers in San Francisco…
Take a tour. San Francisco is a big city and it can be overwhelming. Hop-on, hop-off bus tour or free walking tours of Chinatown are a great option for the first couple of days.
Head to the city's museums. There are plenty of them, such as the SFMoMA, which offer relaxing spaces without any worries about your safety and are totally fine to explore alone.
Take care with looking at your phone in public, even if this is at a map to figure out where you are. It is easy for someone to snatch your phone from your hands.
Don't be worried about going to eat out alone. This can seem a bit intimidating for some people, but many of San Francisco's restaurants have counter seats where you can dig into dinner at the bar.
Ask a local for their insider information. Nobody knows their city like the people who live there.
Don't skimp too much on your accommodation. Those travelling alone should base themselves in safe, secure, convenient places. Make sure to read reviews and only stay at places that come highly recommended from other travellers, paying particular attention to reviews by other solo travellers if possible.
Be careful about drinking too much at night. Downtown San Francisco is a vibrant place to have fun after dark, but just go easy on the drink.
Don't walk around by yourself at night time. It just is not a good idea to wander around by yourself, after dark, in a place – let alone a city – that you do not know at all.
Try to be flexible and kind to yourself. Things change and don't always work out, but you should try to be open with how you deal with botched plans.
Travel light. It is very annoying to travel with a lot of heavy luggage, especially in a city; you can get hot and sweaty, it's uncomfortable, and you could even be more of a target with lots of luggage.
Just remember to take your time, not to rush around the sights, enjoy the atmosphere – San Francisco offers a chance to kick-start your USA backpacking adventures.
Travel with peace of mind. Travel WITH a security belt.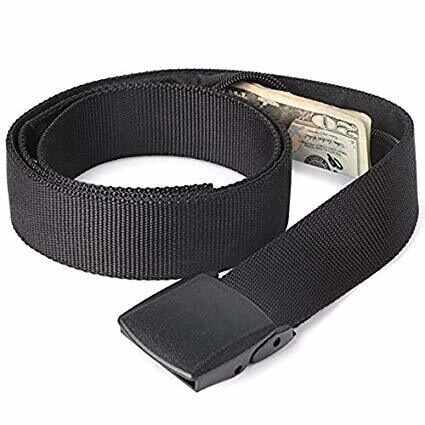 Get your cash stashed with this awesome Pacsafe money belt. It will keep your valuables safe no matter where you go.
It looks exactly like a normal belt except for a SECRET interior pocket perfectly designed to hide a wad of cash or a passport copy. Never get caught with your pants down again! (Unless you want to.)
Hide Yo' Money!
Is San Francisco safe for solo female travellers?
San Francisco is absolutely safe for a solo female traveller. While you may think it's a destination for groups of friends or couples, this city is totally accessible for a solo female traveller – and enjoyable, as well.
A pinch of common sense, and an awareness of your surroundings, will go a long way; for women, San Fran is like any city in the world. To help you out on your trip, we have curated some specific tips for solo female travellers in San Francisco.
Make sure your accommodation is safe for solo female travellers. You'll need to research the neighbourhood, make sure the accommodation itself is secure, and read plenty of reviews from other women who have stayed there by themselves.
Always be aware of your surroundings, especially when you are wandering around on the streets.
Don't just blindly follow maps on your phone. Although it is an amazing way to navigate around a new place, Google Maps – for example – tends to take you on "short-cuts" that may lead you down shady side alleys or through a sketchy area, all for the sake of shaving a minute off your journey.
Know your emergency numbers; have them on speed-dial, or at least saved with a symbol or number in front of them so that they appear first in your contact list.
Always make sure that somebody knows your whereabouts. It is much safer for you if somebody knows where you are, rather than nobody knowing where you are. Keep your friends and family back home updated with your itinerary in San Fran and let them know if plans change; consider sharing your plans via email or Google Docs, perhaps.
Be careful about going out to drink solo. Instead, consider signing up for a bar crawl, or brewery or wine tasting tour.
Watch your drink. Do not leave it unattended and do not accept drinks from random strangers. Drink spiking does happen, so avoid putting your drink down or taking your eyes off it, especially in a busy bar or club.
Remove yourself from uncomfortable situations and do not linger out of politeness. If someone is making you feel awkward for any reason, take yourself away – make excuses if you have to.
If getting public transport late at night, try to sit up front near the guard, and not in an empty, lonely carriage, which is not only riskier, but it'll make you feel more unsafe too.
Do not let random strangers know your personal details. Where you're staying, your marital status, your travel plans, where you're from…
Take advice from other solo female travellers who have been to San Francisco before you. Check online and ask communities like Facebook group Girls Love Travel, where a question about safety for solo female travellers in San Francisco is bound to be met with dozens of suggestions.
Generally speaking, San Francisco is safe for female travelers. Keep your wits about you, follow your gut instinct (if something looks dodgy, it probably is) and you should be fine. It's about being sensible as much as it is about keeping an open mind and having the best experience you possibly can.
DON'T DIE OUT THERE! …Please 🙂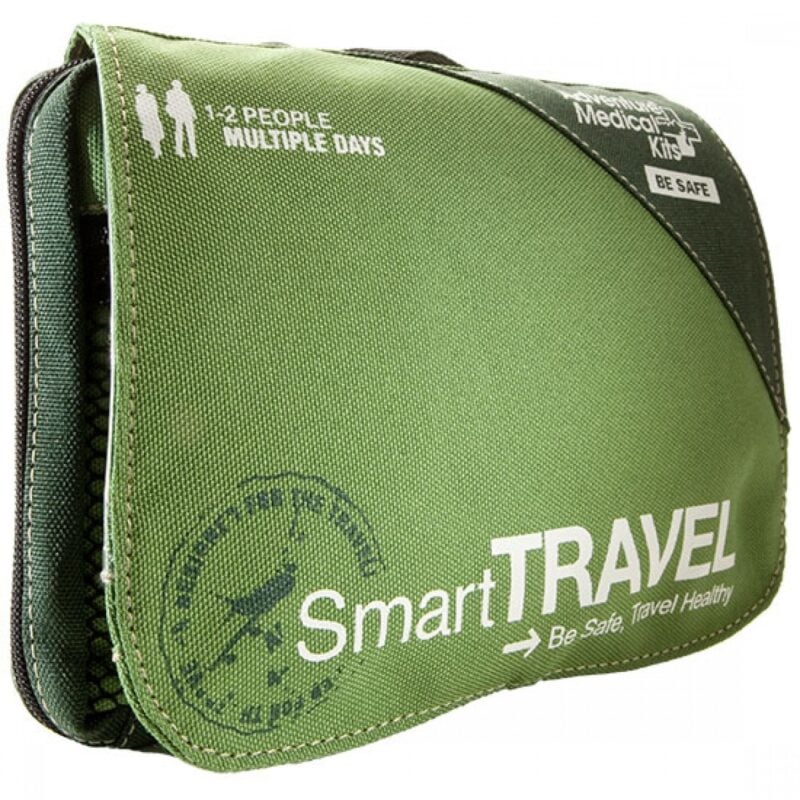 Things go wrong on the road ALL THE TIME. Be prepared for what life throws at you.
Buy an AMK Travel Medical Kit before you head out on your next adventure – don't be daft!
Buy on REI
More about San Francisco's Safety
We've covered the three main questions about safety in San Francisco above, but there is so much more to know. Read on to find more detailed information on how to have a safe trip to San Fran.
Is San Francisco safe to travel for families?
San Francisco, like much of California, is a total blast for families — and has been for a long time.
However, compared to other places in the US, the city isn't as geared towards children and families as you'd expect. Perhaps because many of those who live in San Fran are big kids themselves — this city has the fewest children per capita out of any US city. In fact, more dogs live in San Francisco than children.
There is still a lot for families to do, however. This is the home of video game designers and animators, after all.
One thing you may want to bring is your own car seat — they are required by law for young children travelling by car, so if you plan to use taxis or Ubers, or rent your own car, come prepared as they won't be supplied.
All in all, San Francisco is safe to travel with children — just don't forget that sunscreen!
Is it safe to drive in San Francisco?
Driving in San Francisco is safe, but it really is not something we would recommend.
However, if you really do want to tackle the city on four wheels, then you should be prepared to watch out for cyclists, buses, trams, pedestrians and some very, very steep hills — and a lot of one way streets as well.
There are a lot of roads with very steep inclines. You will have to be confident with hill starts and parking on a hill, and generally how to drive up (and down) them. It can be honestly stressful if you are a novice driver or if you don't have much experience with steep hills.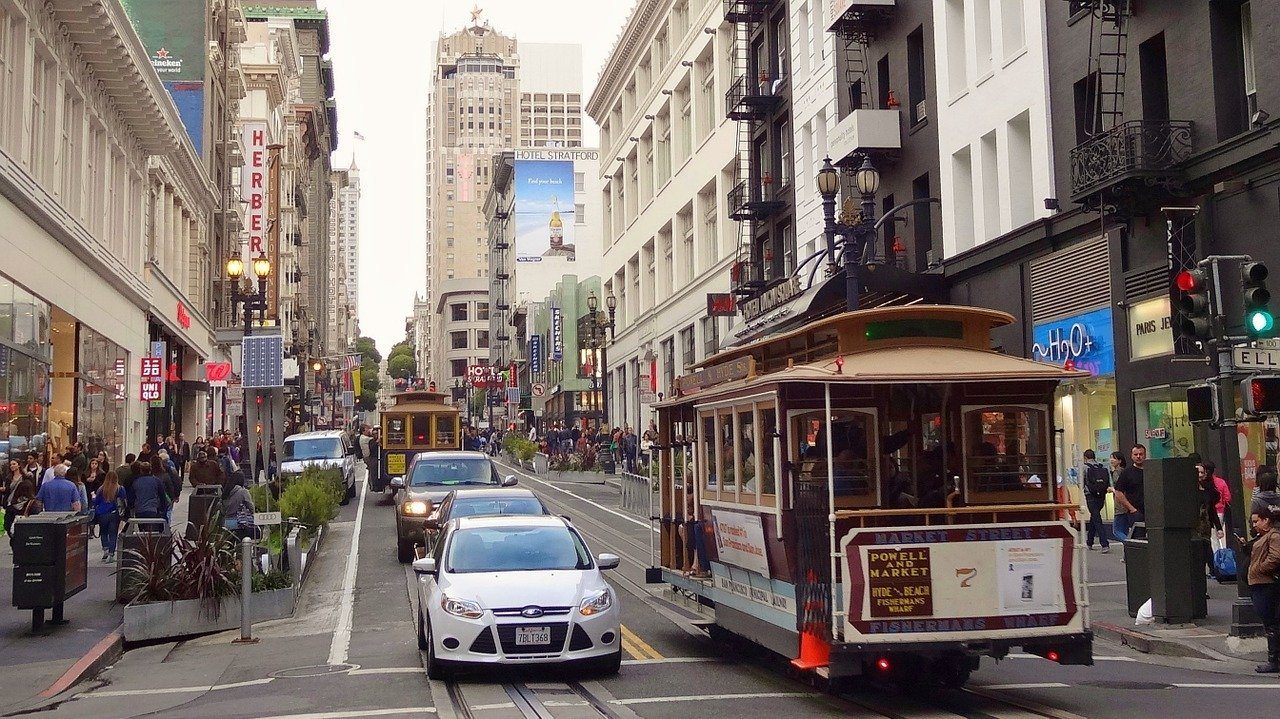 San Franciscans like to get around by bicycle: bike messengers, Uber Eats delivery people, commuters — they're all across the city and they're fast. There are a lot of bike lines, but you as a driver still need to be very careful and aware of cyclists.
Do not drive in a bus lane — you almost certainly will get a ticket.
If you violate a parking restriction — double parking, parking on sidewalks, etc. — then it is a possibility that your car will be towed; to get it back you will have to fork out hundreds of dollars.
In short, driving in San Francisco should be your last resort. It is the kind of city where public transport options are the best and, generally, where cycling and walking are quite safe.
Is Uber safe in San Francisco?
San Francisco is quite literally the home of Uber and, of course, it is available in the city. It's safe and convenient; it's a cashless system, you get to choose your driver, track your journey and share your trip details and ride status with friends and family (they'll get driver and route information in real-time).
Are taxis safe in San Francisco?
Taxis are an important part of San Francisco's transport network. The likelihood is that, at some point, you will end up wanting to get in one of the city's yellow cabs at some point.
Licensed taxis in San Francisco are safe. They have to meet rigorous safety restrictions, with regular meter and safety tests; they have security cameras in the cab; the drivers have extensive training, too, as well as extensive background checks. In order to figure out if you are catching a licensed taxi, you should note the following:
A driver's ID card that is visible from the backseat of the taxi
A small metal license plate that is visible on the dashboard
And, the biggest giveaway, the sign on the front and rear of the cab that says "San Francisco Taxicab"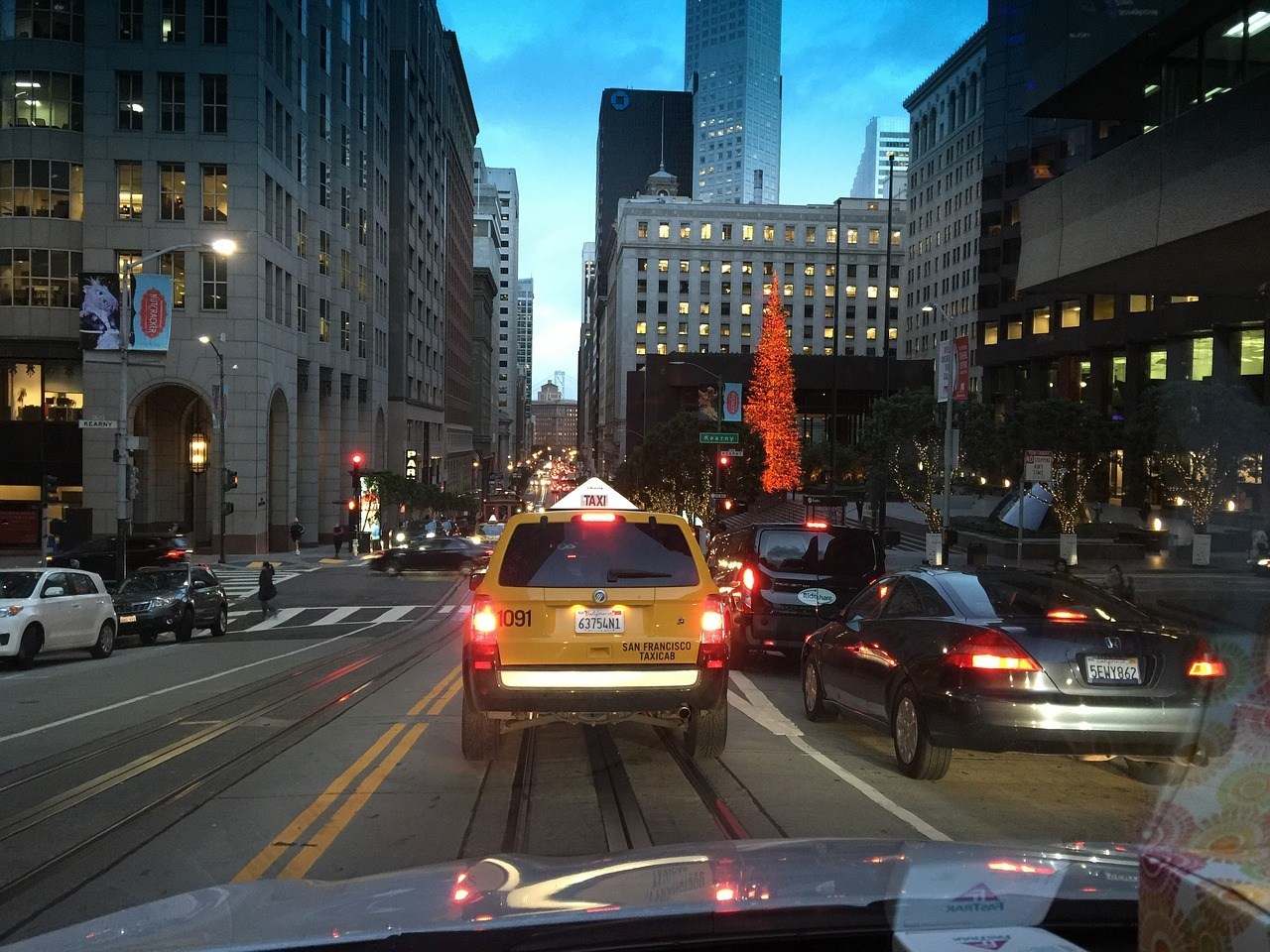 It is safe to hail a taxi on a street corner in San Francisco; see if it's vacant by checking if the sign on top is lit up or not (illuminated means available for new fares).
Taxi fares in San Francisco start at $3.10; per fifth of a mile, it's $0.45. Note that there will be additional charges – things like bridge tolls, airport surcharges, and for wait time.
Taxis can be better than Uber in San Francisco as they can use bus lanes, and don't have the surge pricing that the ride-hailing app can heap on you.
Is public transportation in San Francisco safe?
A lot of people opt to hit the streets on their bicycles, or just use the power of their own feet, but the public transport system covers all the bases.
Most comprehensive is BART or Bay Area Rapid Transportation. This electric train connects the San Francisco Bay Area; working like a subway system, it allows for travel not just within the city, but also to the airport and to neighbouring cities and suburbs of Oakland and Berkeley.
Take care when riding the BART at rush hour; it can get very crowded, which can be overwhelming if you have not experienced rush hour in a city before. You should also take care against pickpockets, which can be active in those hours; however, there are security cameras and emergency alarms in the carriages.
After BART comes everything else; the rest of San Francisco's transportation network is called Muni – short for Municipal Railway. This covers cablecars, trolleybuses, historic streetcars, regular buses and a light rail system.
The Muni network is what most tourists will find themselves on during a trip to San Francisco – especially if you want to do things like ride the cablecars.
To help keep costs down you should get a Muni Passport. These are worth it if you are in the city for a week or longer; a 7-day unlimited pass, for example, is $35.
Being set around a bay, you can't talk about the public transport in San Francisco without mentioning its ferries, some of which are pretty useful indeed.
Several of the ferry lines here work as practical lines to get into, around and out of San Francisco, while others are more tourist-oriented and lead to and from Alcatraz and Sausalito, among others.
For all public transport in San Francisco, but note that at night it can feel less safe. If you do feel unsafe, sit closer to the driver; don't sit in empty carriages; and be careful around getting off, or transferring, at some stations after dark.
Bum bags aren't just for Adidas lads and super dads!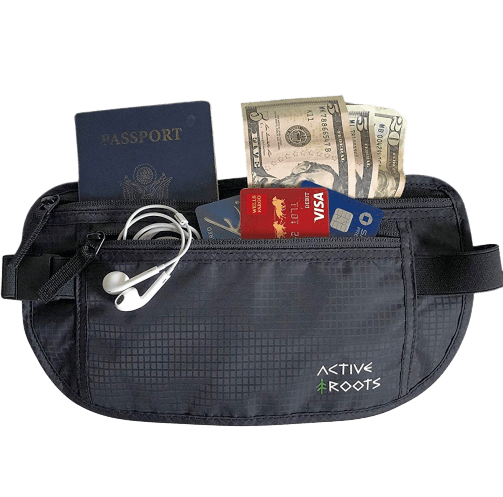 Seriously, once you enter the travel belt life, you never go back. You can NEVER overstate just how useful having all your most important valuables right around your waist is.
A full-sized travel belt stays tucked under your shirt and keeps your valuables – documents, passport cash, headphones, lip balm, illicit goodies 😉 – organised and on-hand for moment's notice.
Hide Yo' Money!
Is the food in San Francisco safe?
Food in San Francisco is a delight. One of the best foodie cities you could find yourself in, whether you're looking for dim sum or the hippest new cafe, the City by the Bay certainly has it — and then some.
Being a world-class city in a modern, developed country, the food in San Francisco is not only safe, but amazing. The trouble is finding the best places to eat, so here are some pointers for eating your way around the city.
Keep away from those tourist traps. San Fran is a very popular tourist destination, and with that comes tourist traps — especially around the Fisherman's Wharf area.
Don't be afraid of street food. This may not always have the best reputation, anywhere in the world, but when it comes to food in San Francisco, street food and food trucks are the way to go.
Go to places with queues. San Francisco has a thing for buzz eateries, cafes and restaurants where people queue for the newest thing in town.
If you can't get a table at the hottest place, don't worry. There is usually a table going spare at the place that was the flavour of the month last week, and which will still be just as good. Keep an eye on those Google Reviews on maps!
Definitely do go to local, family-owned joints — the kinds of places that have been running for decades. Your money will go far and you are guaranteed a tasty time.
Don't try and eat everything! It's a big city with a lot of tasty stuff to try, but you should go easy on it.
Go with an open mind. There are so many different neighbourhoods and different cuisines going on in San Francisco that, although there's a lot of different foods on offer, sometimes what is in easy reach when you're hungry won't be what you're in the mood for.
Ask a local. Someone you get chatting to, or maybe the staff at your hostel or hotel — they will have a favourite place or places to chow down in San Francisco. People are friendly, so ask for their tips!
Take a food tour of San Francisco. With a food tour, you'll be shown all the great places to eat by a local expert as well as sample the local delicacies. This is the easiest way to make sure you are eating the best food in the city.
Wash your hands. Exploring a city can lead to all sorts of germs, bacteria and even viruses on your hands; simply washing your hands can stop you from getting sick when you go to eat something (especially with your hands).
Most of the places you'll choose to eat are going to be totally safe, completely hygienic, and almost certainly very tasty; it's not likely that you're going to come into contact with any sort of food poisoning.
Can you drink the water in San Francisco?
The water in San Francisco is very drinkable — so you should go ahead and drink it.
In fact, the tap water in San Francisco isn't just safe to drink… it's top quality. It comes straight from the Hetch Hetchy Reservoir, which is located in the High Sierra Mountains of the Yosemite National Park.
Make sure, then, to bring a refillable water bottle. It's not worth buying plastic bottled water at all.
Save $$$ • Save the Planet • Save Your Stomach!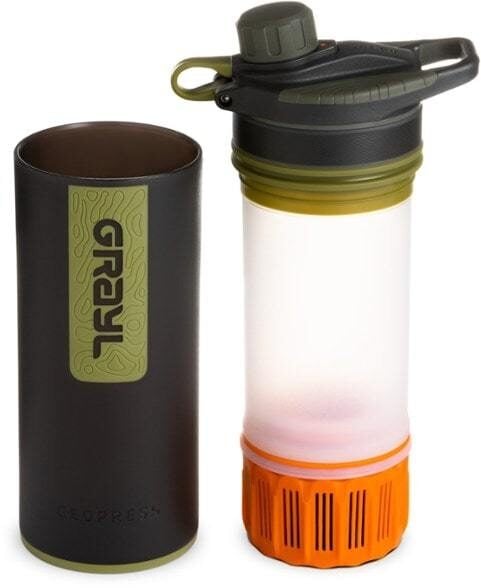 Drink water from ANYWHERE. The Grayl Geopress is the market's leading filtered water bottle protecting your tum from all the waterborne nasties. PLUS, you save money and the environment!
Single-use plastic bottles are a MASSIVE threat to marine life. Be a part of the solution and travel with a filter water bottle.
We've tested the Geopress rigorously from the icy heights of Pakistan to the tropical jungles of Cuba, and the results are in: it WORKS. Buy a Geopress: it's the last water bottle you'll ever buy.
Buy a Geopress!
Read the Review
Is San Francisco safe to live?
If you are thinking about making the move to San Francisco, we totally get it. There is definitely a romance to the city, it is very liveable, safer than others in the United States, as well as being liberal and fun to boot.
First things first, however: San Francisco is a super expensive city.
While that may not seem an "unsafe" thing on the surface, you may have to compromise on certain aspects of your security because of that.
Living here, you will have to get used to living with extremes. The housing crisis in the city is only worsening, and the amount of people being made homeless as a result is on the rise.
To illustrate this, it is not unusual to see multi-million dollar houses that are fringed by tents where people without a roof over the head have decided to live.
This sort of income inequality will definitely be one of the hardest things to tackle if you choose to live in San Fran. The personal income is some of the best in the country — what with nearby Silicon Valley industries and financial hubs — but the income gap between this, and the "regular" people of the city lies easily in the hundreds of thousands of dollars.
In terms of crime, there are things like car thefts and petty street crime that do occur, but these happen mainly in certain neighbourhoods; bicycle thefts and property crime also occurs. However, this sort of thing happens in most and many people who live here feel totally safe.
All in all, while a secure place to live, it is only safe — we would say — if you can afford to live there.
The Future of the SIM Card is HERE!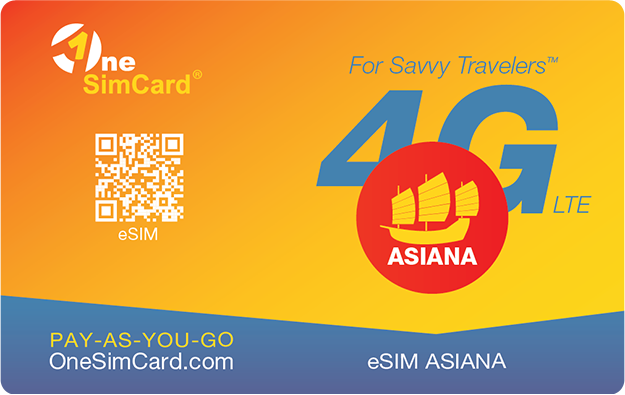 A new country, a new contract, a new piece of plastic – booooring. Instead, buy an eSIM!
An eSIM works just like an app: you buy it, you download it, and BOOM! You're connected. It's just that easy.
Is your phone eSIM ready? Read about how e-Sims work or click below to see one of the top eSIM providers on the market and ditch the plastic.
Buy an eSIM!
Is it Safe to rent an Airbnb in San Francisco?
Yes, it is more than safe to rent an Airbnb in the city. While you can definitely expect high prices, you almost always get an incredible value with your rental. There are a couple of very unique Airbnb Plus options as well which are definitely worth the stay (if you can afford it). The Airbnb platform makes the whole process of booking, paying and staying incredibly safe and reliable.
Is San Francisco LGBTQ+ friendly?
Luckily, San Francisco is an openly queer city that accepts all sorts of sexualities and identities. In fact, it's one of the gayest cities in America. My ex-boyfriend grew up in the Castro, one of San Francisco's most LGBTQ+ friendly neighbourhoods and we always had a blast together! That is until he dumped me…when he came out of the closet (I'm happy for him and we are friends now). Be sure to check out The Mission too – San Francisco's other neighbourhood known for gay-friendly activities and activism.
FAQ's on San Francisco's Safety
Planning a safe trip to a popular city like San Fran can be very overwhelming. To help you out, we've listed and answered the most commonly asked questions on safety in San Francisco below.
So, is San Francisco safe?
San Francisco is extremely safe, but some parts can be unsafe. It is a very rich city that is also very poor with a huge homeless population. It is a liberal, local city with kooky entertainment and events, that also happens to be completely packed with conventional tourists seeking out historic buildings and modes of transport. It's a city of contrasts — and a city where you'll probably have a trouble-free time.
Don't Forget your San Francisco Travel Insurance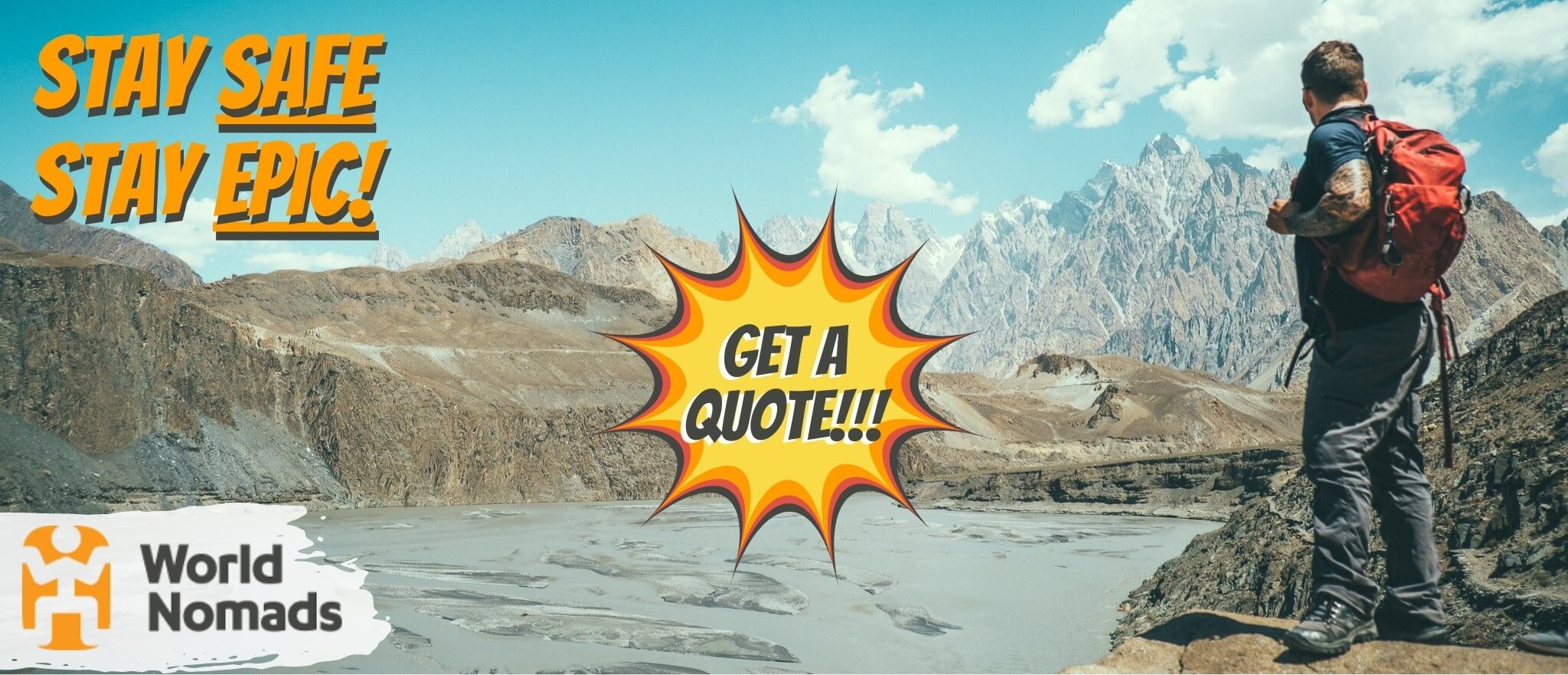 It's good to get lost sometimes, but it's also good not to get too lost. There are people that want you home in one piece.
There's one travel insurance provider The Broke Backpacker trusts for all his wildest shenanigans… World Nomads!
Click the button below to get a quote on your insurance or read our in-depth review of World Nomads' coverage. And then… let the shenanigans begin. 😉
Disclaimer: Safety conditions change all over the world on a daily basis. We do our best to advise but this info may already be out of date. Do your own research. Enjoy your travels!
---
Bye for now, but not forever!
If you want MORE top-tier Broke Backpacker content like this, then sign up for our weekly newsletter below to get the latest and greatest!
And for transparency's sake, please know that some of the links in our content are affiliate links. That means that if you book your accommodation, buy your gear, or sort your insurance through our link, we earn a small commission (at no extra cost to you). That said, we only link to the gear we trust and never recommend services we don't believe are up to scratch. Again, thank you!