When life has been grating on your very last nerve, and you need a little freedom, it's time for some solo travel.
Free from the clutter of responsibilities, schedules, and spreadsheets, it'll just be you and an epic swathe of wilderness.
Or perhaps it will be you and a steaming pile of delectable dumplings. Or you in the midst of an epic, thumping underground party.
Wherever you choose to travel alone, there'll be unbridled freedom and personal growth.
How do I know? Because that's what I gained from travelling alone. The freedom to make my choices and the responsibility of the consequences of those choices.
Throw out the misconception that you need a travel buddy, and unlock the joy of designing your own itinerary!
I've put together some destination inspiration for you in this article – just try and stop yourself from booking a one-way ticket at the end.
Without further ado, here are the top 10 best places in the world to travel alone.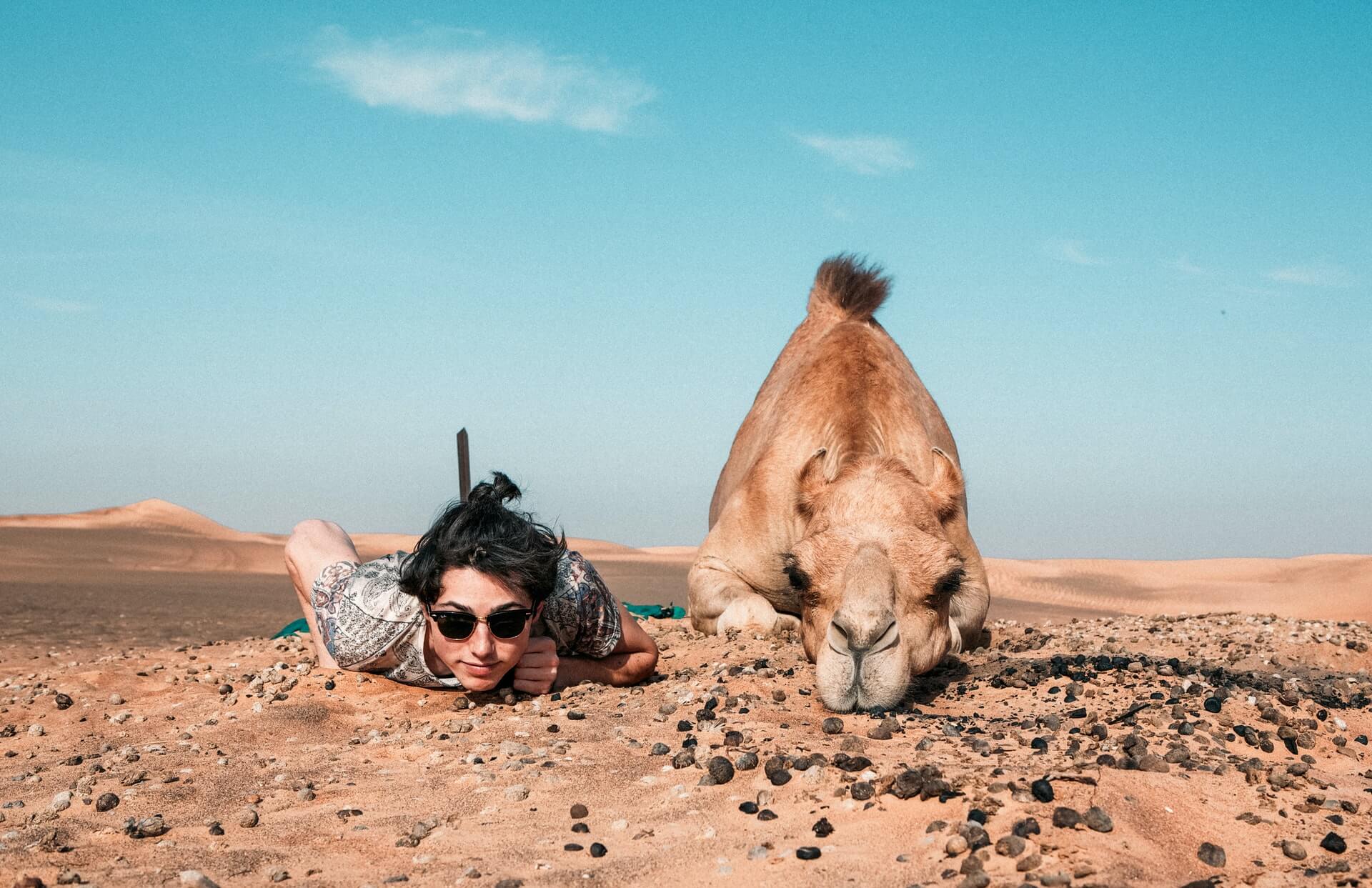 10 Best Places in the World to Travel Alone
Travelling alone may be as simple as a quick vacation. You may just need a little time to travel without your phone and connect with nature again.
To this end, a long stretch of beach and a crisp gin and tonic might be just what you're after. It's important to honour the need to take a time out. Hustle hard, sure, but take care of yourself too!
Often an extended solo trip comes with the burning need to push your limits – to write your own manifesto. Perhaps you've had no choice but to rethink everything you ever thought to be true. Perhaps the only way you can untangle the dumpster fire of emotions is by hitting the road and letting life happen.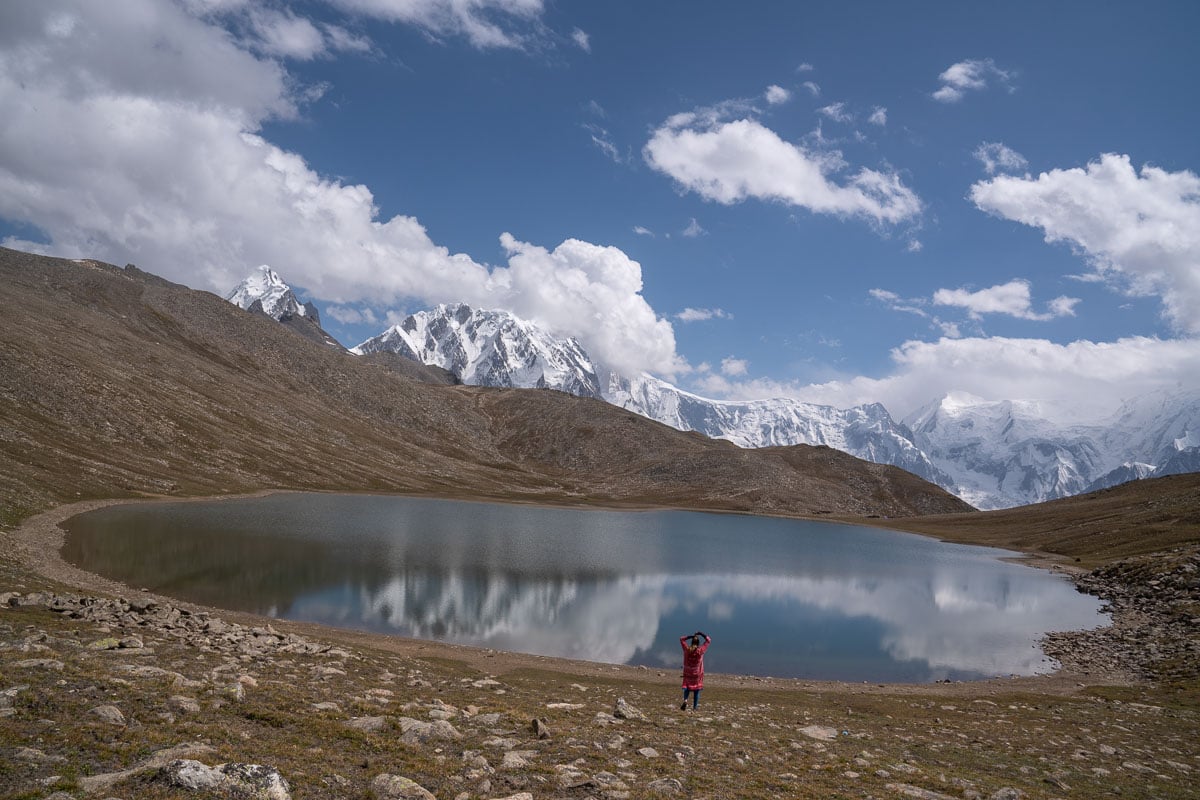 More than likely, it's somewhere in between. Good travel rejuvenates us and challenges us. A bit of yin and a bit of yang. Travelling alone is a surefire way to get a bit of both! There are no compromising schedules with your travel buddy who sleeps in – so yay, freedom.
But there is also no shoulder to cry on when the travel is confronting.
Through it all, we learn a lot. So buckle up folks.
We're taking a look at the best places in the world to travel alone!

Do You Want to Travel FOREVER??
Pop your email in below to get a FREE copy of 'How to Travel the World on $10 a Day!'.
#1 Mexico City
The Best place to Travel Alone in the World

Mexico City might just be my favourite place in the world, period. It is one of the best places in the world to travel to AND also the best place in the world to travel to alone. It is the perfect combination of exhilarating and reflective – and has bomb-ass tacos to boot.
If you go seeking some company, Mexico City answers with an epic Couchsurfing scene and amazing hostels. And you're never really alone in this great city. There are too many markets, curious locals, and sneaky mescal bars for that!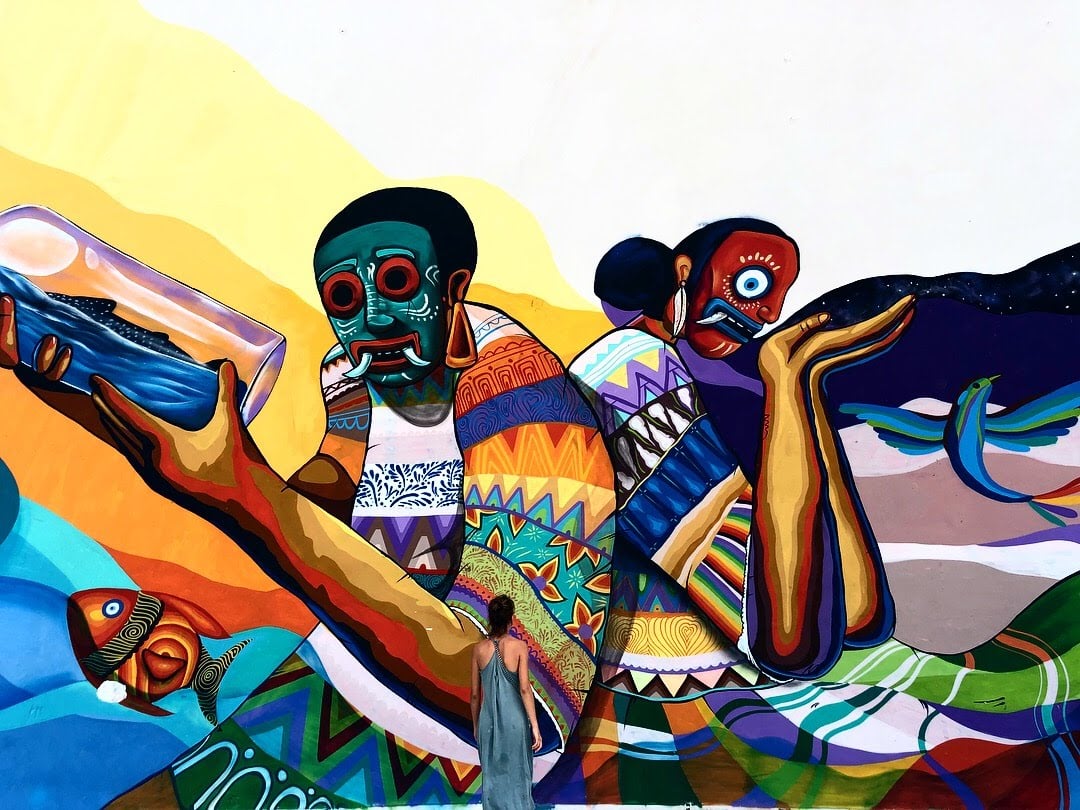 Backpacking Mexico is a whirlwind. One minute it's lazing about on a sunny Yucatan beach and the next it's driving past unmarked graves.
Mexico City is a microcosm of the country. The streets are awash with colour and passion in true Latino style. But if you go looking, there will be some heartbreaking history amongst its alleyways.
Mexico City stands in the shadow of the great Aztec Empire's capital. There are hundreds of years of history and the ghosts of Empires past to keep you company in your solo wanderings too.
While you're here, be sure to check out the National Museum. The stories of the last ten thousand years are displayed here – and that is certainly something to reflect on.
#2 New York City
The Best Place to Travel Alone in the USA

Ah, the city that never sleeps: New York City stands out as a great destination to travel alone to in the USA.
If you want to become an anonymous observer, New Yorkers certainly won't stop you. You can reflect in a ritzy coffee shop, or people watch on the subway. There is something to be said for speaking less and observing more.
On the other end of the spectrum – if you want to be noticed by New Yorkers – all you have to do is talk a little shit! And nowhere is it easier than in one of the many comedy clubs. Sure, there are extortionate drink prices, but there are also potential new travel buddies packed into the cellar!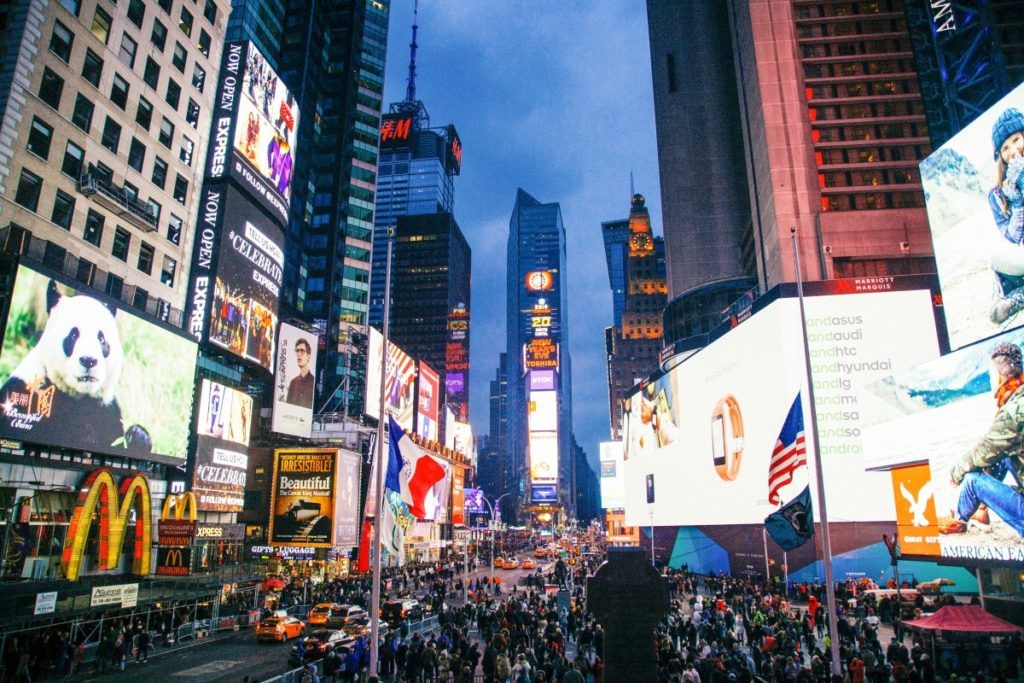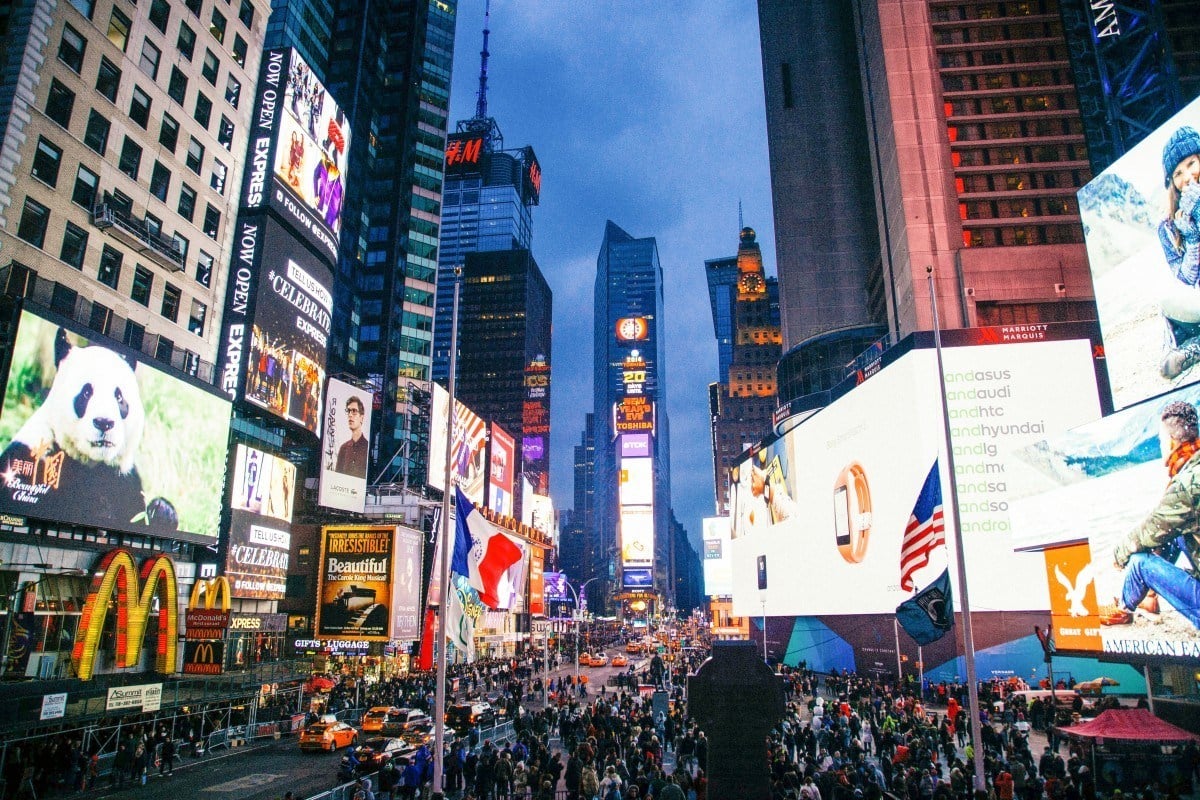 And once you get partying with a New Yorker, you won't be exactly sure how, but suddenly it will be sunrise. You're mostly sure that you remember your name… Soon, you won't have a choice but to be quietly hungover on the subway, once again observing the city.
One way or another, you'll make it back to one of New York's epic hostels, surely…
I think something that the best cities to solo travel to have in common is a buzzing and dynamic energy. You can choose to throw yourself into Times Square, the Brooklyn Flea Market, or secret New York bars. You get to indulge in the freedom that comes with travelling alone.
New York is perfect to travel alone in because it is at once easy to be part of the scenery, and easy enough to join the same scene.
#3 South Island, New Zealand
The Best Place to Travel Alone as a Woman
I think everyone should travel alone. I love to travel alone. And, I have to admit that I love it even more because people love to tell women that they can't travel alone. Bah! Hogwash.
Luckily, New Zealand is an easy country for badass solo female travellers.
Kiwis love hard workers and a good joke. They will go out of their way to make you feel at home in their little slice of paradise.
Once you start making friends in New Zealand, you will have friends of friends inviting you to stay up and down the country. Kiwis are just good like that.

Besides, backpacking here has become a right of passage by so many that, no matter where you stay in New Zealand, no one is going to question your pursuit of a solo adventure.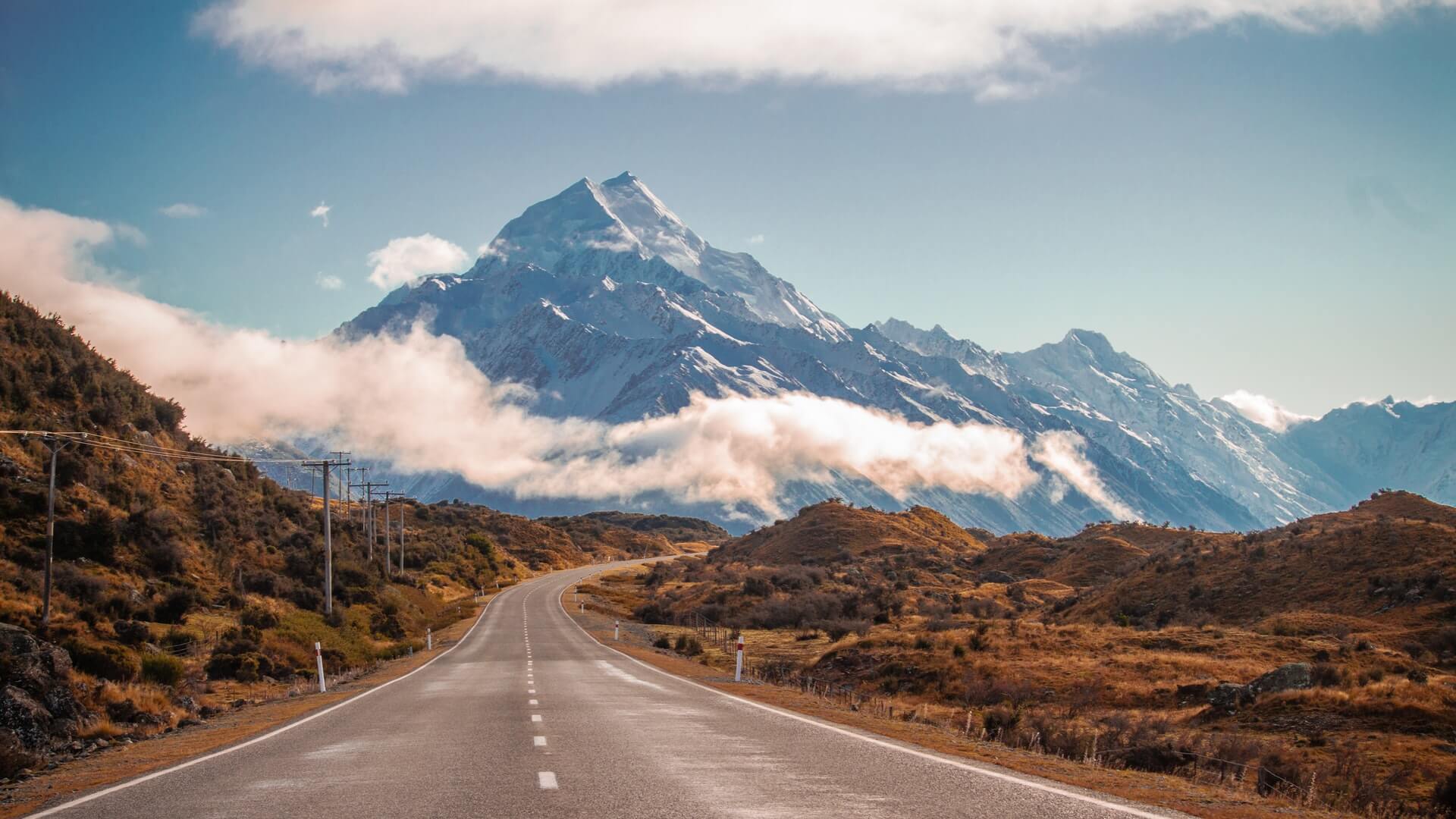 It's also wild. For that true Into the Wilderness type of solo travel, the South Island of New Zealand is the place.
Hobbits literally made their home out of the New Zealand landscape, and so will the aspiring solo traveller. There are rolling hills that give way into epic snow-capped peaks. There are rocks to climb, waves to surf, and whales to spot.
When you left home to travel alone, you needed the space to think. Well, there's nothing like the sparsely populated South Island shores to get the mind turning over.
Also, nothing gains an outdoors-loving Kiwi's respect like good handling of a manual 4WD. So while you are gallivanting about the mountainous South Island on an incredible NZ road trip, be sure to show off your new car handling skills. 😉
#4 Portugal
The Best Place to Travel Alone in Europe
What are some top reasons for travelling alone?
Swim naked in the ocean (feel wild)
Drink red wine and make eyes with the bartender (feel desired)
Change your mind at the last minute (feel free)
Portugal is the traveller's answer to the travelling alone in Europe request.
There is close to 2000 kilometres of stunning coastline that hugs the untamed Atlantic Ocean. There are so many incredible places to stay in Portugal! You can nudie swim at designated beaches – but this is Europe where the nudity is natural and not only to be seen in TV commercials.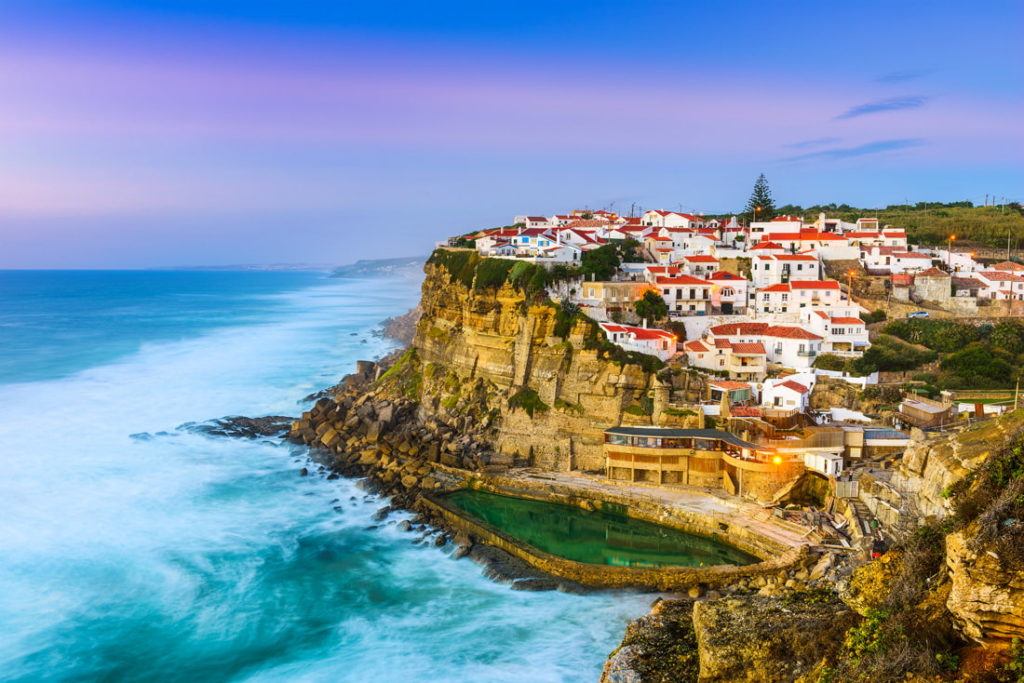 Portugal's wine needs little introduction. And neither do its steamy locals. 😉 It may become a question of who makes eyes first – you or the bartender?
When you do go out that evening, will it be for petiscos and fado? Or will it be a visit to a secluded and ruined castle atop a picturesque cliff?
Either way, you could be adding a sex on the road story to your arsenal…
Many people living the boat life make Portugal their last stop before an Atlantic crossing. You may have had grand plans to continue backpacking Europe, but you aren't sticking to your friend's itinerary. You're free.
Perhaps you will become a crew member on a sailboat and wash up in the Caribbean instead…
#5 Bolivia
The Best Place to Travel Alone On a Gap Year
South America is a lively and dramatic place to take a gap year. There are many highlights associated with travelling alone to tick off your list here: you can learn a new travel language, see some scenery that makes you believe in the Divine again, and eat your weight in local delicacies.
Bolivia is a good place to learn Spanish as its accent is easier to understand than other Latin American countries. Bolivia also has the highest percentage of Indigenous peoples as part of its population. You can learn, not only Spanish but Quechua or Guarani too.
Hey, Bolivia is a little rough around the edges, but she always has you coming back for more. If you're in need of something to grab you by the scruff of the neck and say, "HEY, life is exciting, make the most of it!" Then, Bolivia is where you need to be.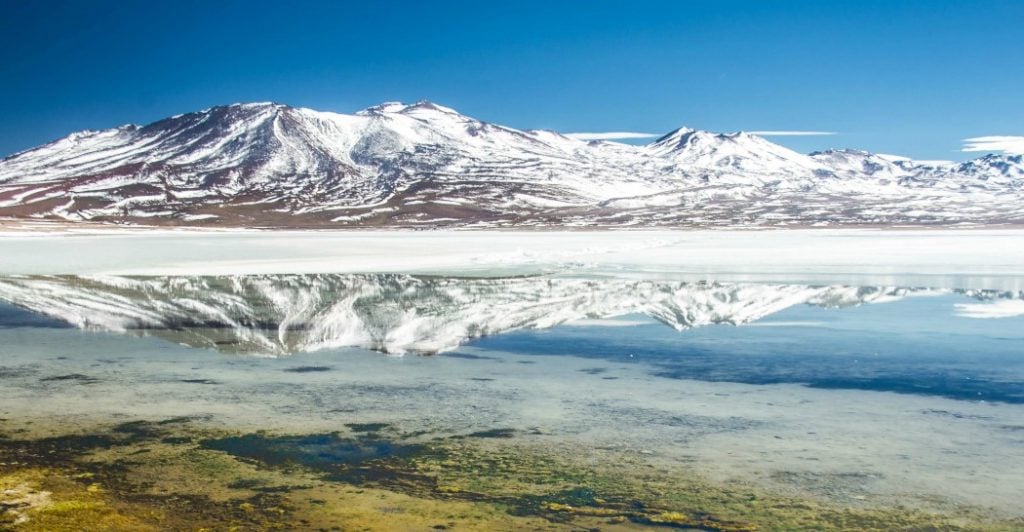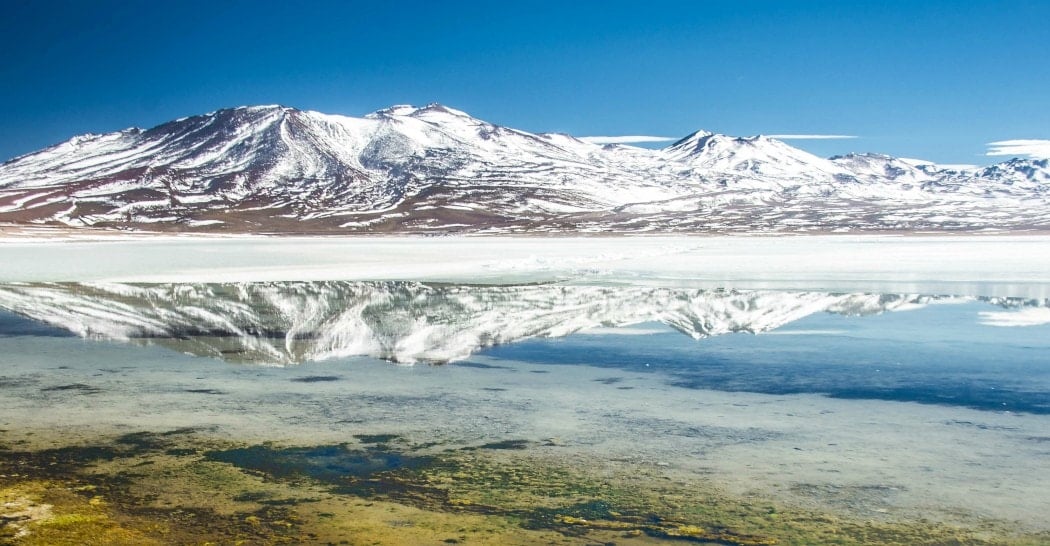 One of the highlights of your trip here definitely could be the Salt Lakes. They are so spectacular, it made me believe in a higher power again. You'll be putting your camera on a timer to get that perfect shot where the sky and the earth become one.
Trekking in Bolivia is another highlight for the solo traveller. With some trusty hiking boots, you can have the best views of the country.
When you do come down from the mountains, an epic destination awaits you! There is a good balance between true solitude and meeting people here.
And of course, I'd be remiss to mention Bolivia without raving about the Chicharron. Mmmmmm, get in ma belly!
#6 Ireland
Best Place to Travel Alone to For The First Time
If you want to ease into travelling alone, Ireland is the place for you.
Sure, it's got the windswept coastlines and abandoned castled to trigger some introspection. But it's also got Guinness, friendly locals, and Guinness. Did I mention Guinness?
Ooh, and whiskey! How could I forget?
Well, I guess it's easy to lose track in between all the fun you can have here. I did make it back to a great Irish hostel, but I'm not exactly sure how. Delivered by the leprechaun, perhaps?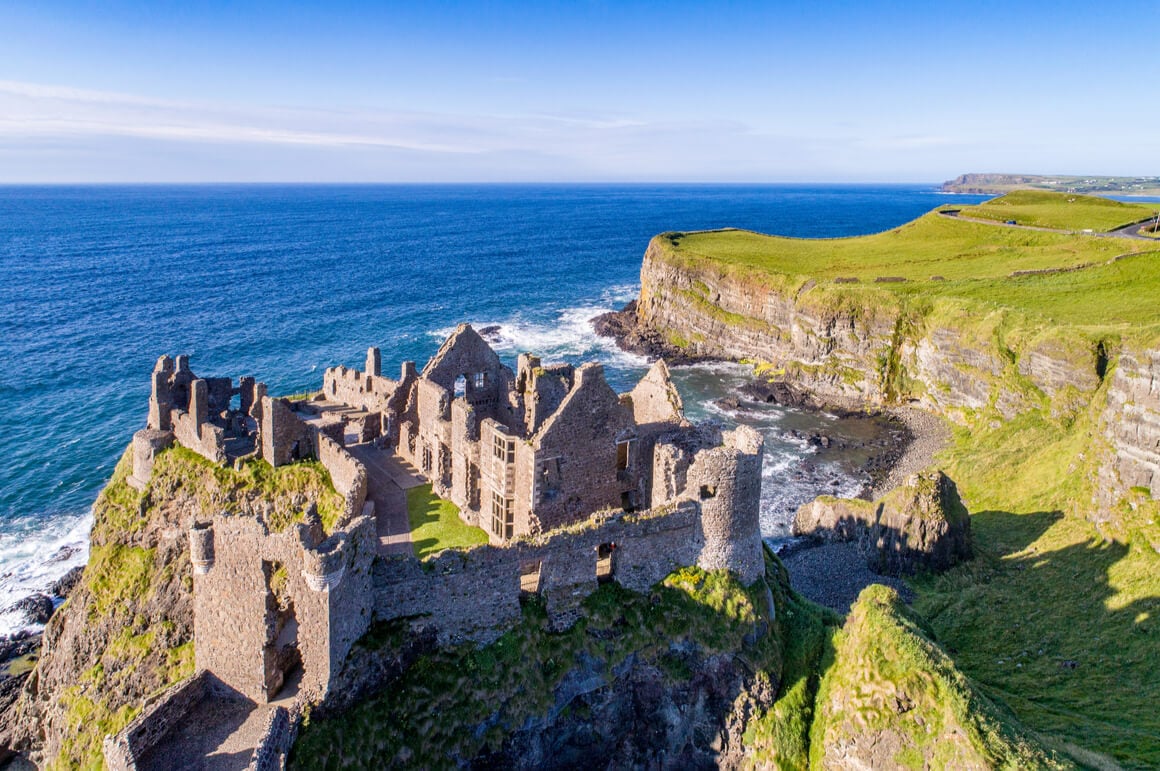 The Irish are famously funny, and all it will take to make a new best friend is to sit down and have a good ol' fashioned pub session. Be sure to say "your man" a lot, and don't mention the English. Unless it's to say, f**k the English.
Irish is one of the roots of Australian English and it can be just as difficult to understand to the uninitiated. Once you understand the craic, you'll be good to go.
Ireland is no longer going through "The Troubles". It is a fairly safe country – one of the reasons it makes for a good first place to travel alone. So long as no one mentions the English, and you pay heed to the usual solo travel precautions, you're in for a right laugh in Ireland!
#7 Vietnam
Best Place to Travel Alone for Good Food
For the solo traveller looking for a culinary experience like no other – they need to look no further than Vietnam.
The bitter, sour, spicy (or the fire, metal, water flavours, as they are known in Vietnam) are considered in every bowl of noodles. They got some fine quality French-style bread. And when you get French bread filled with Vietnamese sauces and meats, you get the famous Banh Mi.
There are the equally famous pho noodles to try. But there are stranger and far more delicious delicacies to be found in every alleyway. There are fetal duck eggs, turtle soup, grilled pork, and noodles in every kind of way.
Vietnam is a good budget destination that will alight all your senses from the moment you arrive. You'll sweat – from the chilli or humidity, it's anyone's guess – and smell the traffic and the roast beef everywhere you go. Wherever you decide to stay in Vietnam, you will find a satisfying dish.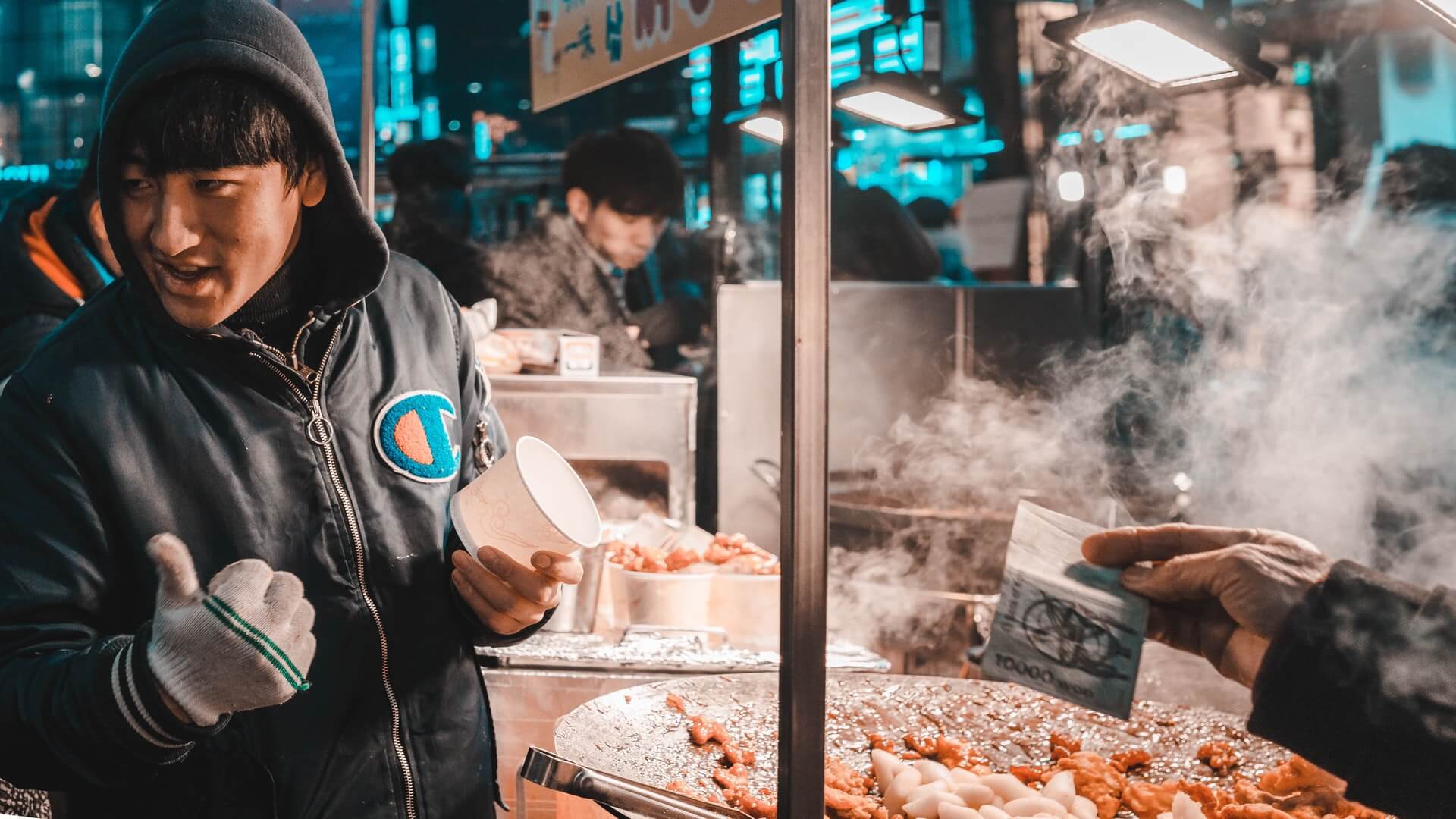 My advice to eating in Vietnam? If it looks good, buy two.
My second piece of advice? If the plastic chairs look like they were designed for children, the food is going to be amazing here.
I am not a large person, and yet I still struggled to fit my big, Westerner butt into the small restaurant chairs. And once I was in, I became so sweaty that it was a struggle not to bring the chair with me to the next restaurant.
But, the more comfortable the seating, the less tasty the food. This is the price we pay for truly delicious broth.
Save $$$ • Save the Planet • Save Your Stomach!
Drink water from ANYWHERE. The Grayl Geopress is the worlds leading filtered water bottle protecting you from all manner of waterborne nasties.
Single-use plastic bottles are a MASSIVE threat to marine life. Be a part of the solution and travel with a filter water bottle. Save money and the environment!
We've tested the Geopress rigorously from the icy heights of Pakistan to the tropical jungles of Bali, and can confirm: it's the best water bottle you'll ever buy!
View on REI
Read the Review
#8 Hokkaido, Japan
Most Unique Place to Travel Alone
The most northern island of Japan – Hokkaido – is probably not the first place you think of when you think of where to stay in Japan.
However, this is the most unique place to travel alone.
It is known as the Kingdom of Food due to its high-quality seafood and incredible markets. If you dreamed of a place that delivers incredible oysters, squid, and crab year round – you would find yourself where the cold northern Pacific meets the Sea of Japan.
When you're done stuffing your face with good food, it is time for a hike in an otherworldly landscape. In the winter, there are some amazing mountain trails to tackle.
In the autumn, the rivers are incredible bird-watching spots. You can kayak all the way down the river system to the Pacific Ocean!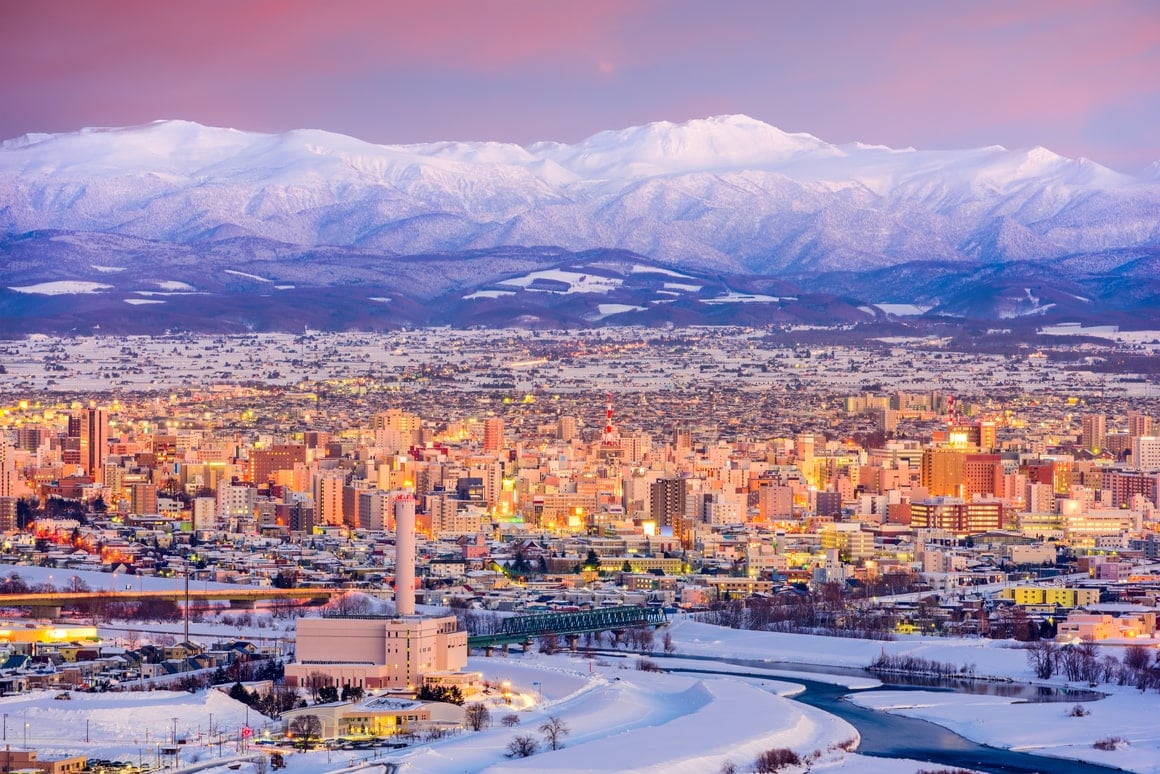 The Ainu people have finally been recognised by the Japanese government as the Indigenous people of Japan. Their culture is felt most strongly on Hokkaido – the last holdout of their language.
It is bittersweet to meet people who have endured colonial oppression. On the one hand, joy is an act of resistance. It's special to be able to learn from those who are left. On the other, there will always be sadness for what is lost.
Hokkaido remains a complicated and beautiful place to travel to alone.
#9 Amsterdam
Best Place to Travel Alone to PARTY
Yes, there is so much more to backpacking the Netherlands than making acquaintance with some suspicious substance and wondering what exactly you were meant to be saying. There are world-class art galleries, fine dining, and even some very easy hitchhiking to do.
Drugs are still illegal and – by design – modify your brain chemistry. Know your limits, drink some water, and look after each other!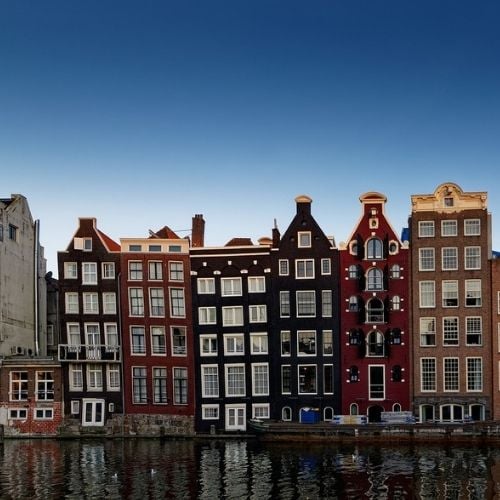 But, Amsterdam lives up to its epic party reputation! You don't need to come here with a group to enjoy a good night out. If you are looking for live music, recycled furniture, and hipster beers that sound like the name of a strange family pet – then head to De Pijp.
This district is also famous for the coffeeshops in which lighting a fat doobie is standard practice. Noice. 😉
Most clubs are open until 3 am on weekdays and 4 am on the weekends. That means, no matter what day of the week you clamber into the Amsterdam rabbit hole, you're in for a good time.
Choosing the best place to stay in Amsterdam will also add to your party experience. You can meet your new drinking buddies in the common room and party hard knowing you've got a bed to come back to!
#10 Shiva's Holy Trinity (Sri Lanka, Nepal & India)
Best Place to Travel Alone to Challenge Yourself
Travelling alone can bring up a lot. You're alone with your thoughts after all.
You also trade security for freedom when you travel solo. So no one would blame you for sticking to a country where you blend in with the crowd.
BUT if you want to push yourself to the edge of your comfort zone then look no further than backpacking Shiva's Holy Trinity.
You can ease into the water of South Asian goodness in Sri Lanka. There are enough green smoothies and easy-going surfers to allow a level of comfort. The best hostels in Sri Lanka are overflowing with cool people.
However, there are still lessons in haggling, negotiating traffic madness, and cultural differences.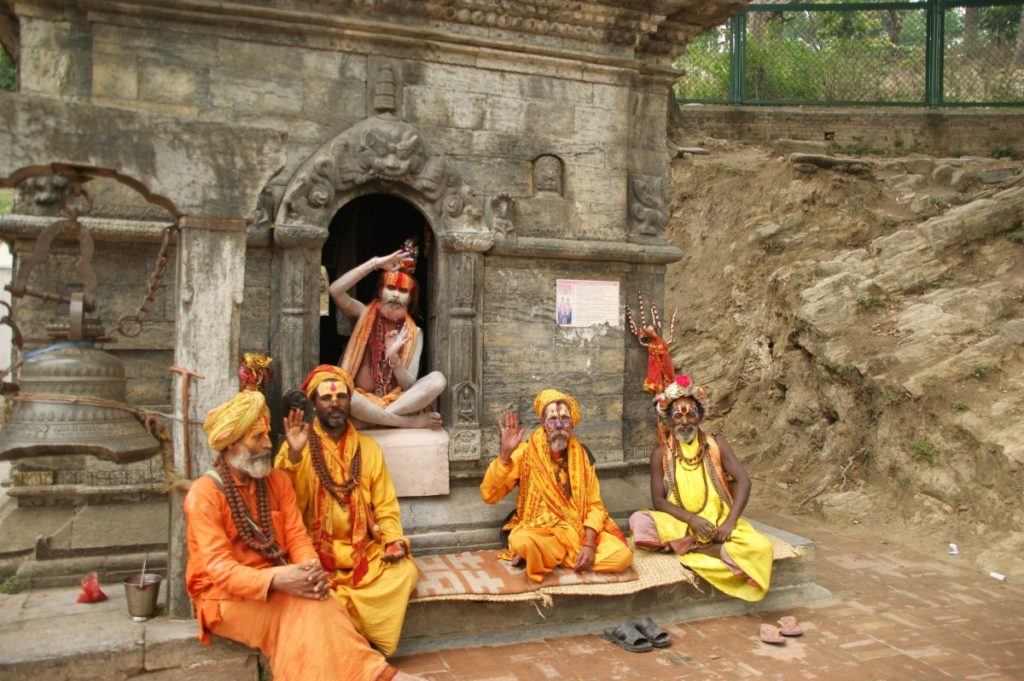 When you're ready to turn up the volume on the South Asian experience – head to Nepal. Rumour has it there are still communists hanging out in the jungles here…
The buses run a little later here and tend to cram eighteen more people than is comfortable in them. Who knows how much something should really cost and there is no such thing as an unpotholed road.
Just when you think you've got the hang of the head wobbling locals, the scruffy tab tripping ex-pats, and street begging response edict down, go to India.
Anyone who has been backpacking in India will have a complicated relationship with the country. It can be exhausting. Maddening. Devastating. If you're not careful, India is the place that leads to travel burnout.
And yet it remains – for so many of us – the place that transformed us.
Wherever you end up, there is chai.
Staying Safe While Travelling Alone
When you travel alone, it's just you. That safety net of having someone else to rely on to get help if you need it urgently isn't there.
This doesn't mean you don't take on the greatest adventures in the world – but it does help to be a little prepared. One way you can stay prepared is by taking out some insurance before you leave.
ALWAYS sort out your backpacker insurance before your trip. There's plenty to choose from in that department, but a good place to start is Safety Wing.
They offer month-to-month payments, no lock-in contracts, and require absolutely no itineraries: that's the exact kind of insurance long-term travellers and digital nomads need.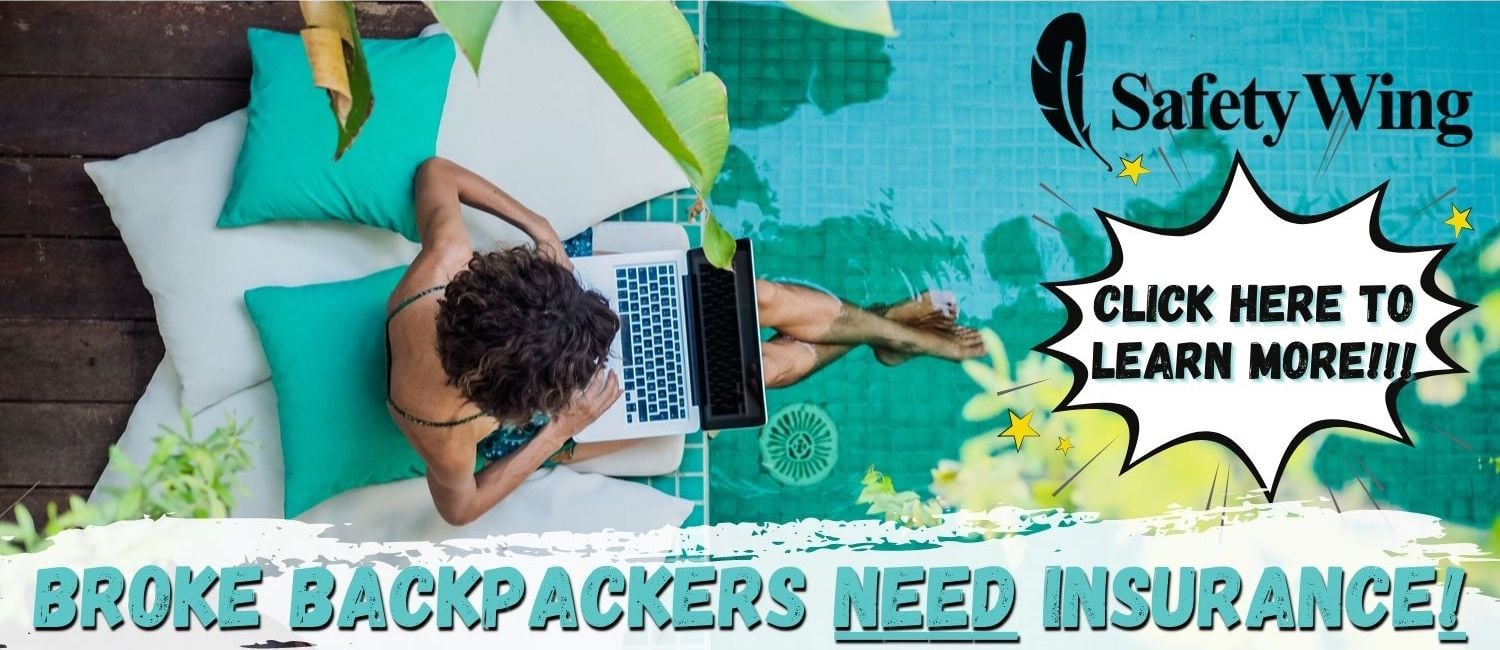 SafetyWing is cheap, easy, and admin-free: just sign up lickety-split so you can get back to it!
Click the button below to learn more about SafetyWing's setup or read our insider review for the full tasty scoop.
Final Thoughts on Solo Travel
There is no need to idly scroll through Instagram and dream about your next trip away. It is time to book that ticket and hit the road! You are guaranteed a life-changing experience when you travel alone.
It will likely be the most terrifying thing you ever do, and yet the most rewarding. You won't know what ghosts are lurking within yourself – or how to get rid of them – until you spend some time travelling solo.
And when you're done with the introspective mountain tops, when you are done putting yourself through the chaos of Mumbai, a change of pace awaits. Without consulting anyone else, you are free to change the direction of your travels.
How does a glass of wine atop a cliff at sunset sound?
Delightful, I tell you.
The only thing standing between you and your dreamy solo trip is yourself. So do it!

Go explore the best places to travel alone!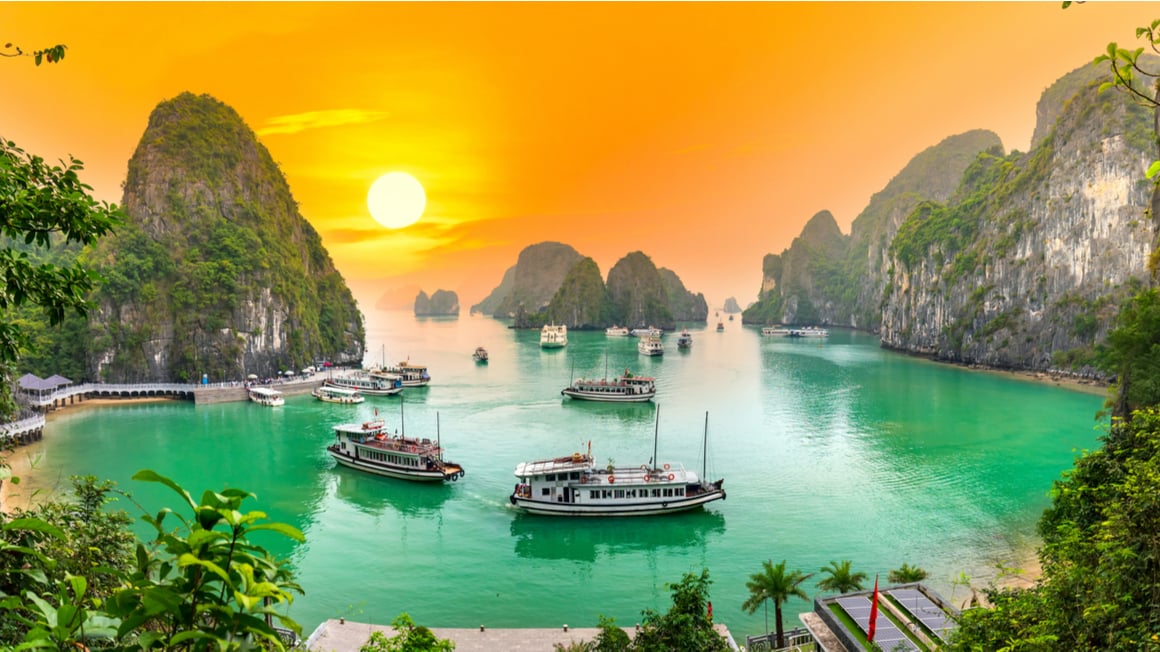 ---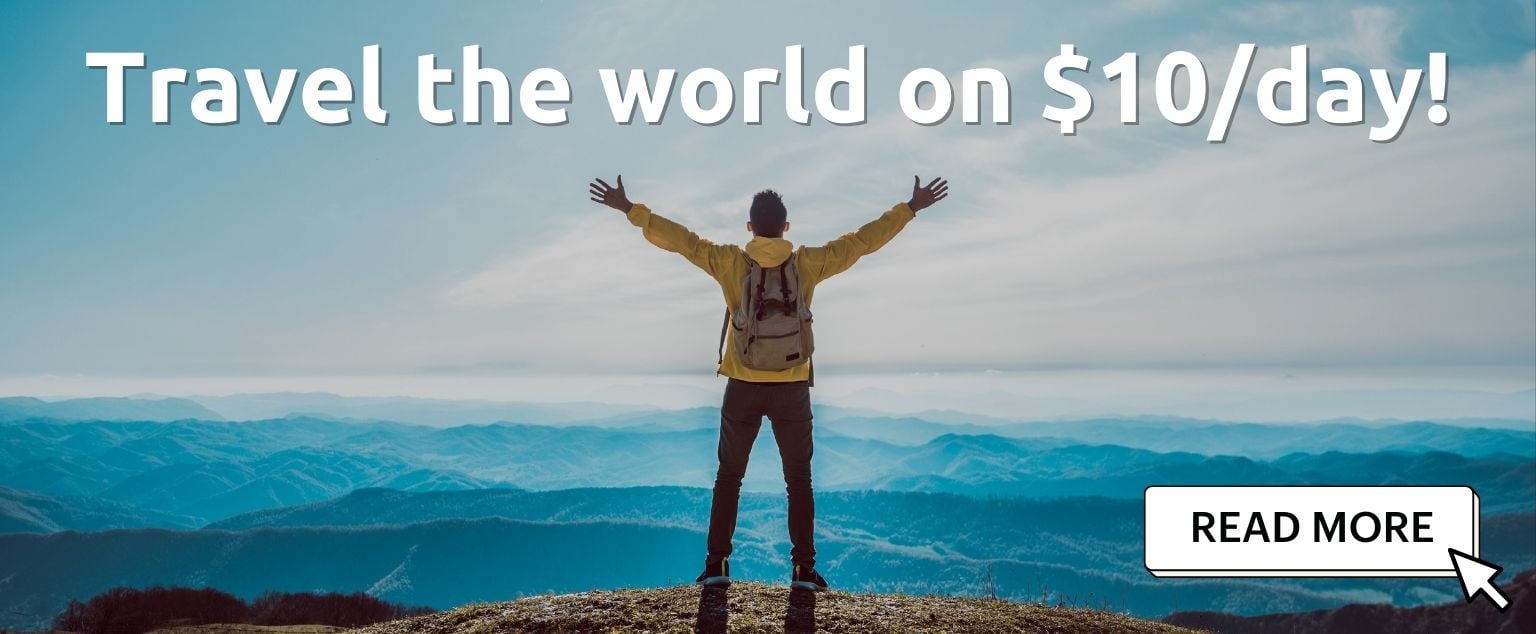 And for transparency's sake, please know that some of the links in our content are affiliate links. That means that if you book your accommodation, buy your gear, or sort your insurance through our link, we earn a small commission (at no extra cost to you). That said, we only link to the gear we trust and never recommend services we don't believe are up to scratch. Again, thank you!