New York needs no introduction. Having featured in countless movies and TV series, it's like the A-list celebrity of global cities. With 290 skyscrapers and counting, the skyline is just the beginning of what's on offer in this majestic city.
Unfortunately, New York is by no means a cheap place to live in or to visit. However it's a destination not to be missed, and there are a number of ways to get around breaking the bank to stay here.
We've figured out the five best cheap hostels in New York, so you can stay comfortably without stressing about money. Keep in mind that prices are all relative to the city, so you'll still have to budget accordingly.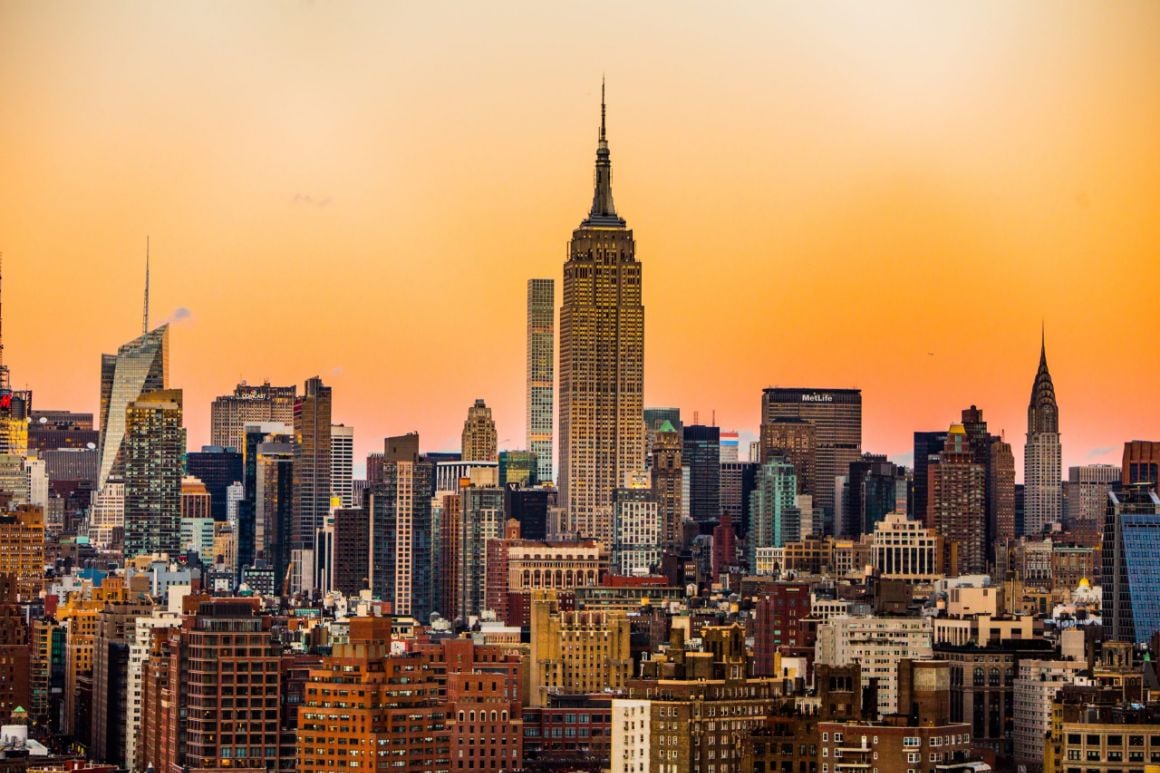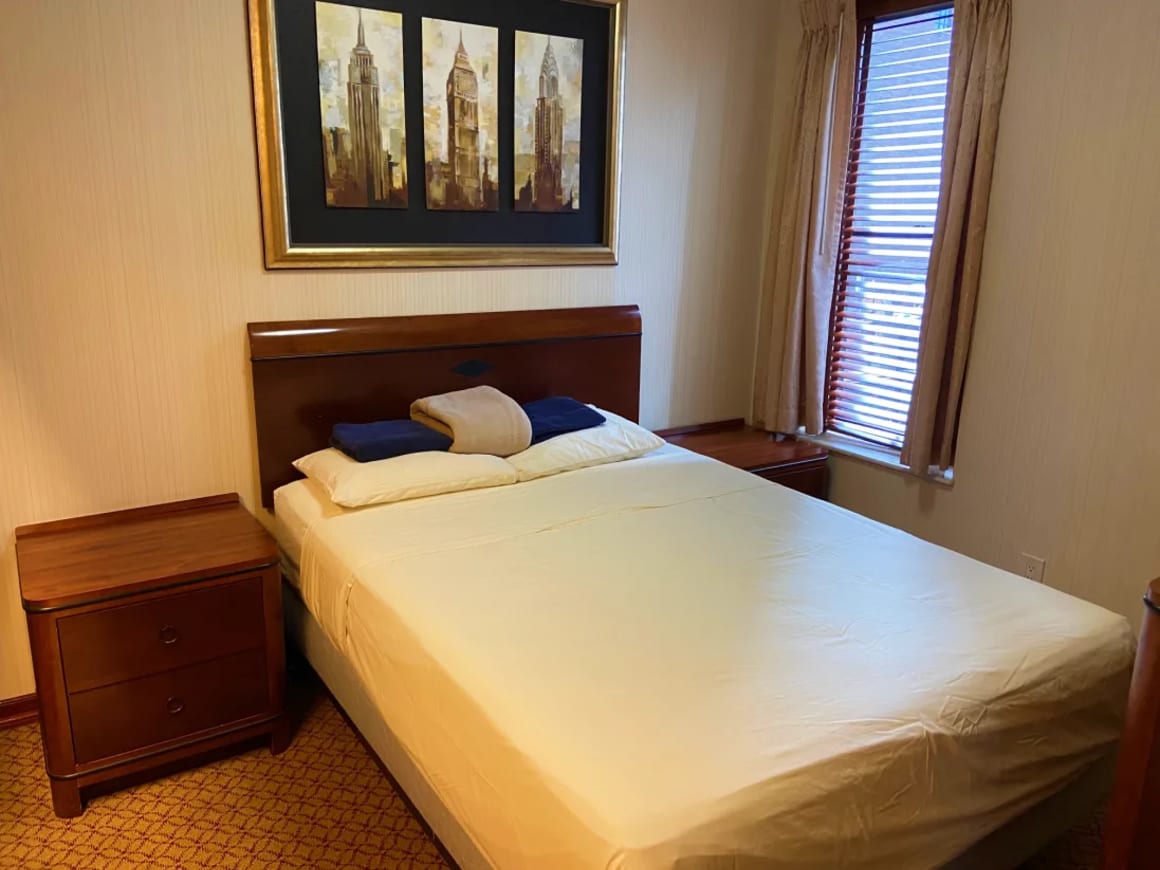 Chelsea International Hostel is a mainstay of New York's hostel scene. It's been in business since 1992 – and is one of the largest independent hostels in NYC.
Situated inside a historic building, this budget New York hostel is pretty spacious. There are plenty of rooms with an old-world sort of feel, complete with an impressive staircase and gleaming tiled floors. The rooms themselves are admittedly simple, but there's not a bunk bed in sight.
It's not the most modern place to stay in the Big Apple, but the outdoor courtyard is a huge selling point. The free breakfast and other complimentary perks also raise this hostel up in our estimation.
Where is Chelsea International Hostel?
Situated in the middle of Manhattan, it's super easy to access a host of top New York City attractions from here. For example, Times Square is just a 15-minute stroll away, while Highline Park is two blocks away. Other nearby highlights include the world-famous Empire State Building, and the hostel is surrounded by numerous subway lines.
Back at the hostel, you've got a selection of different rooms to suit your travel needs. Let's start with the dorms:
There are also private rooms. Your options include:
Single private
Twin room
Basic double bed
Basic double bed private with en-suite bathroom
Prices here are from $36 USD per night.
Any extras?
This place isn't just a top choice for a budget hostel in New York because of its room rates. The facilities and amenities going on here also help make it a decent place to stay, too. Cast your eyes below:
Outdoor terrace
Hairdryers
Housekeeping
Free breakfast
Communal lounge
Air-con
Towels included
Security lockers (additional fee)
Overall, Chelsea International Hostel is pretty basic, but it's well-loved. People come back here time and time again. The place is clean, the staff are great, and that location simply cannot be beaten. This is a good base for a few days in NYC if you don't mind no-frills accommodation.
The BEST Travel Backpack?!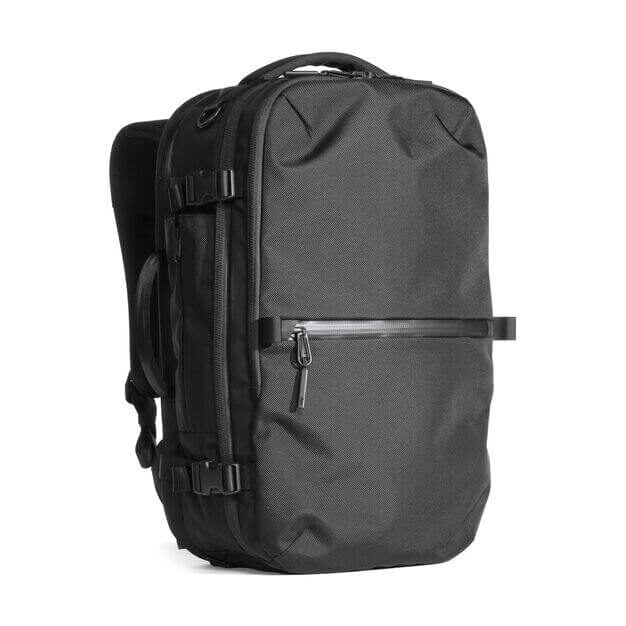 Pssssst! Not picked the perfect travel backpack yet? The Broke Backpacker team has tried out over thirty backpacks this year! Our favourite travel backpack is the Aer Travel Pack 2.
View on AER
Part of Hostelling International, this cheap New York hostel is as affordable as it is reliable. For one thing, it's situated on a Victorian-style property and has some great aesthetic value. It kind of looks like the apartment building in Friends, actually.
Inside there are a host of social spaces and lounges for guests to hang out in – think huge kitchen, games room and even a cafe. But for us (and many guests), the icing on the cake has to be the enormous outdoor sunken patio. It's the largest private outdoor patio in Manhattan, and hanging out here when the weather's good is awesome.
Rooms here aren't overly swish, but they're colourful and clean. The beds also don't feel confined, which is always nice.
Where is HI NYC Hostel?
You'll find this hostel in Manhattan's Upper West Side, two blocks from a subway station and just a couple minutes' stroll from Times Square and Central Park. Thanks to that subway stop, it's a breeze to travel around New York from this location – you can be in SoHo or Brooklyn in just a few minutes.
Though there aren't any private rooms, this budget-friendly Manhattan accommodation does have some dorms to choose from:
Prices here start at $40 per night.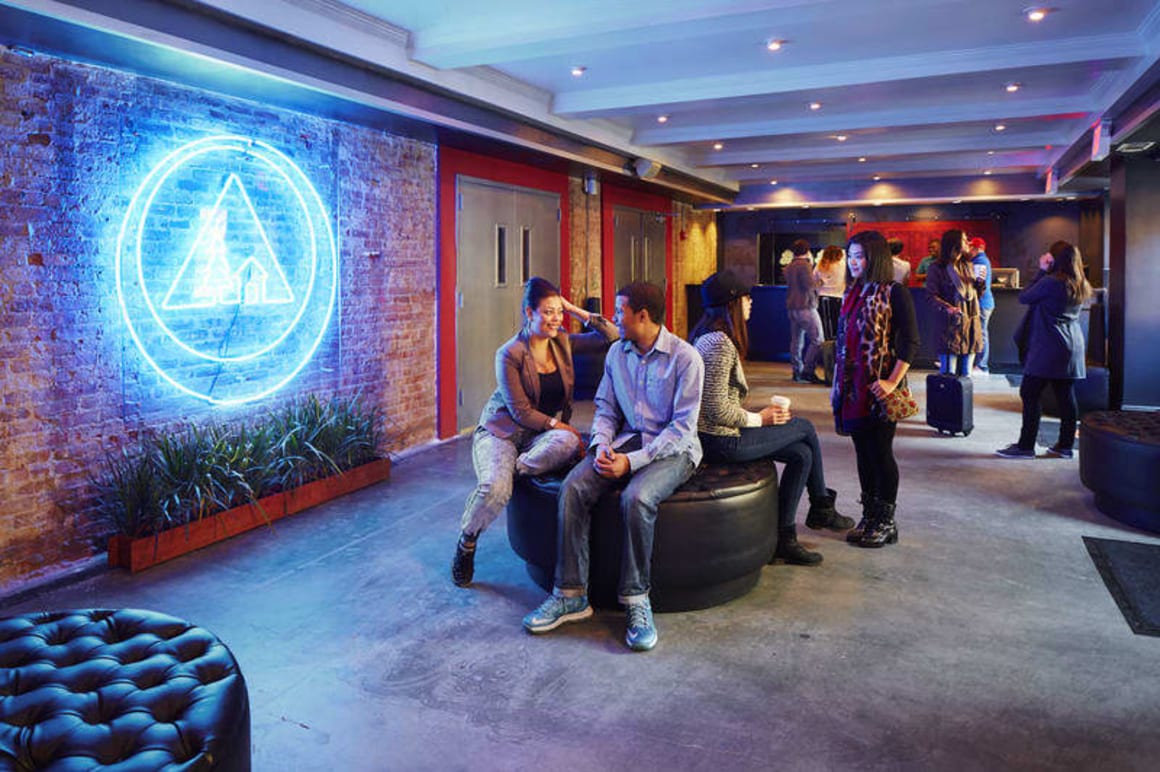 Any extras?
Being part of the Hostelling International chain, this is a well-trusted (and highly-rated) hostel that has more going for it than just a cheap bunk. The amenities on offer at this landmark NYC hostel include:
Outdoor patio terrace
Games room
Laundry facilities
Cafe
Communal kitchen
24-hour reception
Private lockers
Vending machines
As well as being one of the hands-down best cheap hostels in New York City, this place also happens to be pretty social. The outdoor terrace provides the backdrop for meeting fellow travelers, while the games room has pool tables and ping pong on offer. This hostel should meet all your needs, while providing a cool base from where you can explore the city!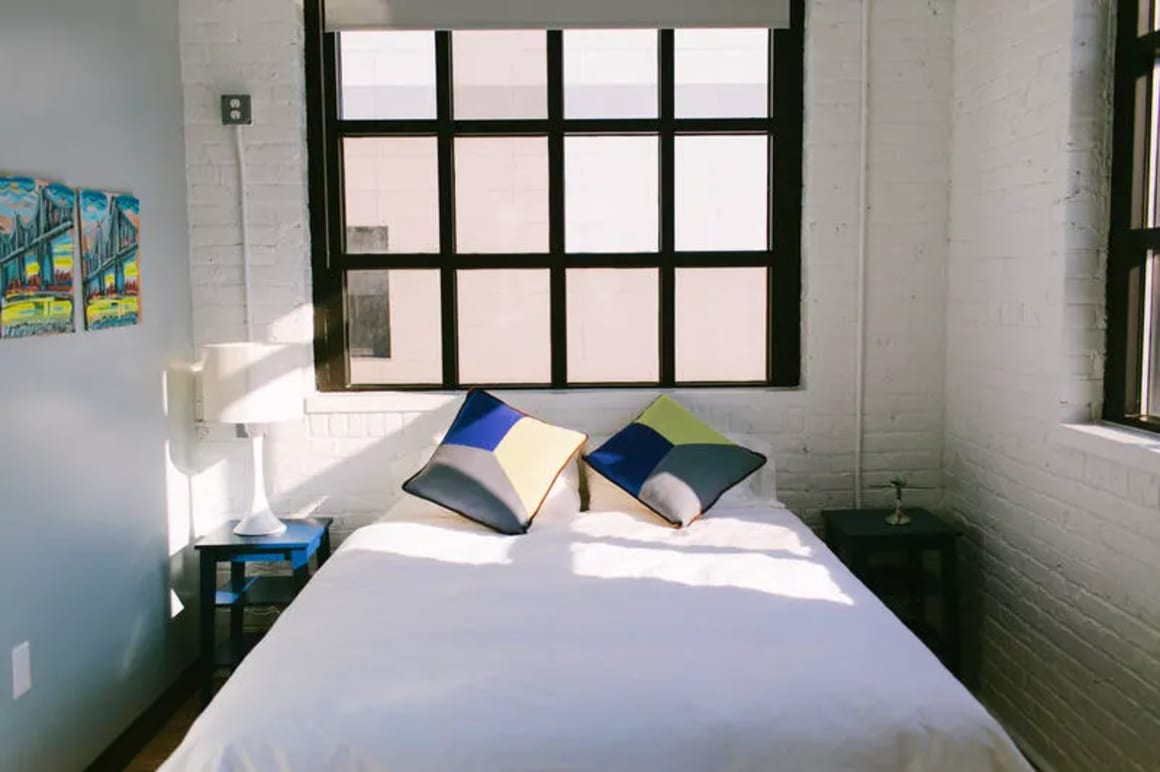 Worlds away from some of the other budget hostels in New York, The Local is a truly hip hangout for travelers after good value and cool aesthetics. It's just so much more modern and on-point than other places, with some real NYC vibes going on.
They say staying here is like staying with a friend– and the reviews seem to back that up. There are numerous glowing reports of just how amazing this place is to stay at, particularly if you're visiting New York on a budget.
There's a nice communal environment, complete with a bar-cafe decked out in industrial-chic decor and craft beer on tap. But it never gets too rowdy, which strikes up a nice balance between fun and actually allowing you to be able to get a good night's sleep.
Where is The Local NYC?
Situated in the revitalised LIC (Long Island City) neighbourhood in the borough of Queens, The Local is a great base from which to explore New York. It's less than 15 minutes by subway to get to the sights and sounds of Manhattan island.
In fact, it's just a 10-minute stroll to the funky MoMa PS1 (a contemporary art gallery), as well as riverside parks, music venues and flea markets. There are also amazing views of the Manhattan skyline from here.
In terms of rooms, you'll have the following dorm options available to you at The Local:
Female dorm
Male dorm
Mixed dorm
Not a fan of communal sleeping arrangements? Don't worry, you can opt for a private room inste:
Quad room with en-suite bathroom
Twin room with en-suite bathroom
Double with en-suite bathroom
Prices start from $53 per person, per night.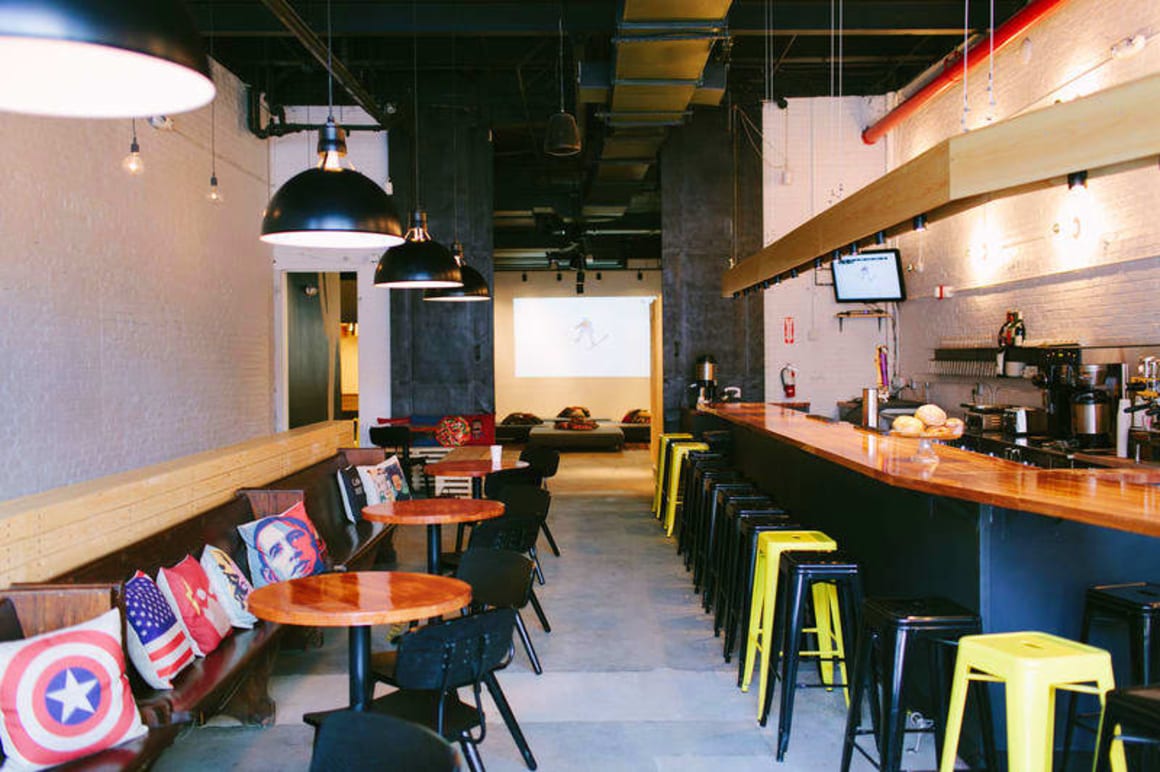 Any extras?
Being a fairly funky hostel, The Local has some cool amenities to match. Guests will be able to take advantage of the following:
Roof terrace
Luggage storage
Free Wi-Fi
Computer lounge
Event space
Bar-cafe (with craft beer)
Luxury linens and towels
Key card access
Wondering what goes down in that event space? Well, there's a whole lot:
Movie nights
Art shows
Stand-up comedy
Wine and beer tasting
Live music
You may not like your hostels to be quite this fancy, but you get a lot of bang for your buck. The Local may just be the best budget hostel in New York. It's a trendy hub for creatives, and it's ideal for those who want to see another side to NYC away from the tourist sights of central Manhattan.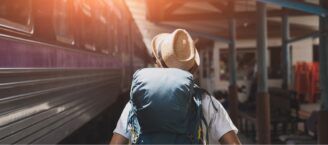 Unlock the The Broke Backpacker's GREATEST Travel Secrets
Sign up for The Broke Backpacker Newsletter to receive weekly tips on how to travel on a budget + a FREE copy of The Backpacker Bible!
The Giorgio Hotel happens to be a pretty great cheap hostel in New York, depsite the name. It's definitely not the fanciest place to stay – rooms here are basic, after all. But throughout, the hostel is clean and modern.
That said, don't expect much. This is definitely a no-frills sort of place, but it's ideal for spending a night or two in New York.
One thing we do like about this place is that you don't get any huge dorms, meaning you never be crammed into a room with dozens of other people. In fact, it's all pretty spacious.
Add to this the friendly staff, and the pretty nifty soda and juice bar, and Giorgio Hotel shapes up to be a solid base for exploring the city.
Where is Giorgio Hotel?
Situated in Long Island City, Queens – 10 minutes' walk from Queensbridge Park – the surrounding area is packed with local eateries, cafes, bars and supermarkets. It's also just a block away from the F, N and W train, which puts you in easy striking distance of Manhattan.
Room options include:
There are also some private rooms to choose from, including:
Double bedroom
Four bed room
Superior king room
Prices start from $65 USD per night.
Any extras?
Basic though it may be, this budget NYC hostel also has a few perks and facilities to make it worth your while:
24-hour reception
Multilingual
No curfew
Free high-speed Wi-Fi
Soda and juice bar
Cable TV
Luggage storage
Housekeeping
To conclude, Giorgio Hotel isn't the cheapest hostel in New York, but it's great value for money. It provides a solid choice of private rooms in particular, that make staying cheaply in this exciting metropolis definitively do-able.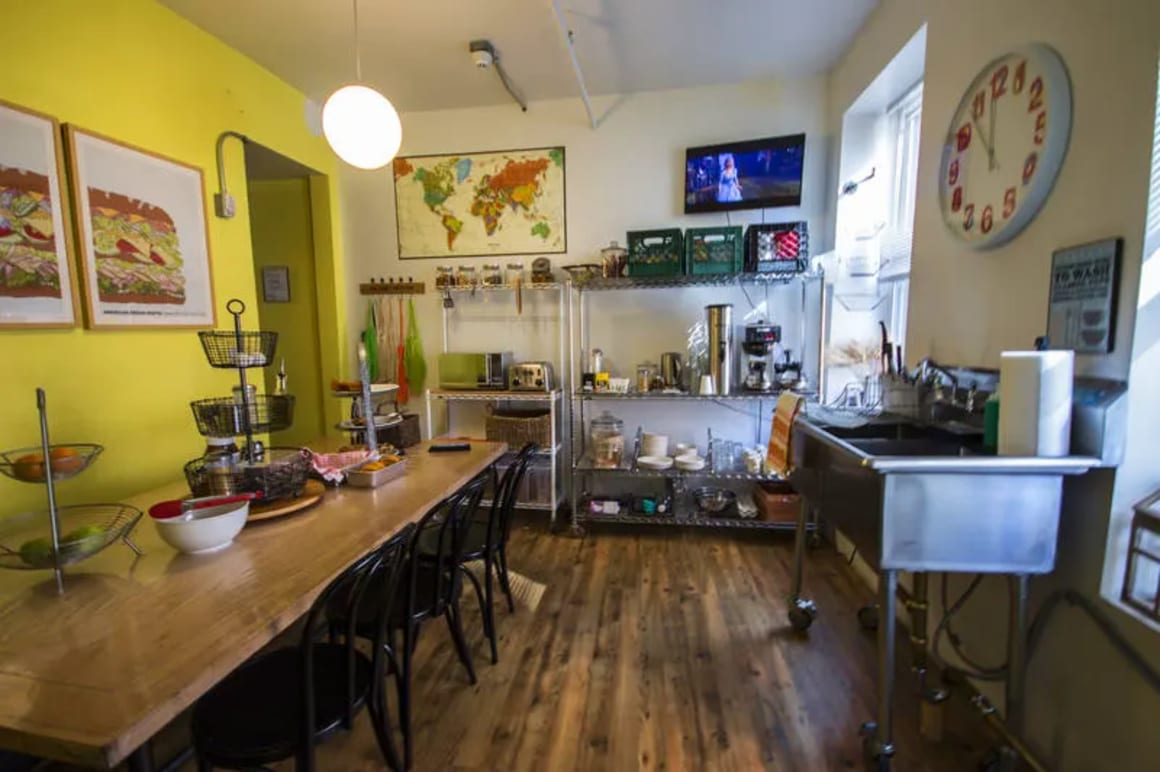 This budget hostel in New York guarantees a homely vibe. It's a family-run joint that's been in operation for the past 20 years, and it's the charm that keeps bringing people back.
Reviews are pretty positive, but do be aware that this place isn't the most-chic or modern. It's comfortable though, and the staff will make you feel at home whether you're staying in New York for two days or two months!
Eating in New York isn't cheap, so the free breakfast included in the deal is a game changer. It's a social place to be, despite its not-so central location.
Where is American Dream Hostel?
This budget-friendly NYC hostel is situated in the historic Manhattan neighbourhoods of Gramercy Park and Flatiron District. This central setting means you'll be close to the Empire State Building, Times Square and Union Square. Getting around is a breeze, thanks to 23 Street subway station that's just a four-min walk away.
The room options at American Dream Hostel are limited to private rooms (which isn't necessarily a bad thing). These include:
Single room
Standard twin room
Standard double bed room
Prices start from $75 USD per night.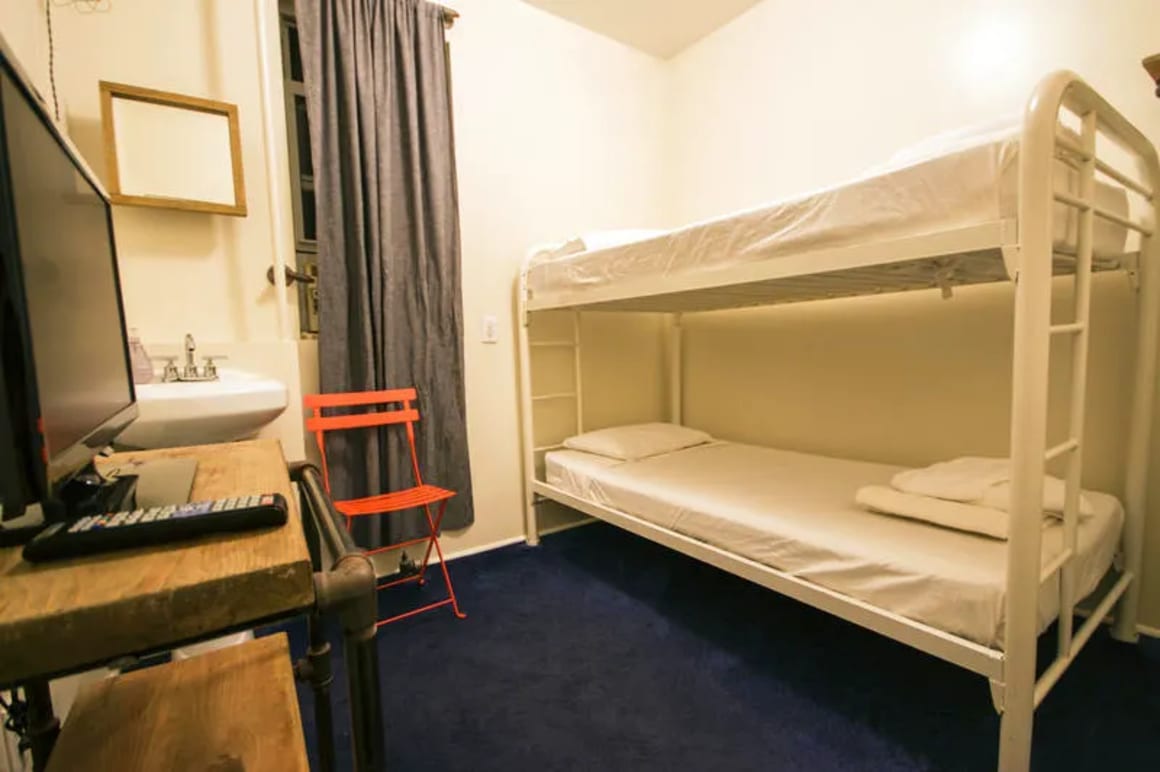 Any extras?
It's basic, but guests will have access to the following amenities:
Free breakfast
Free tea/coffee all day
Free snacks all day
Communal kitchen
Security lockers
Air-con
Board games
Free Wi-Fi
Overall, American Dream Hostel is a bit more like a bed and breakfast than a hostel. What really sells it is that amazing location, of course. It's pretty hard to resist.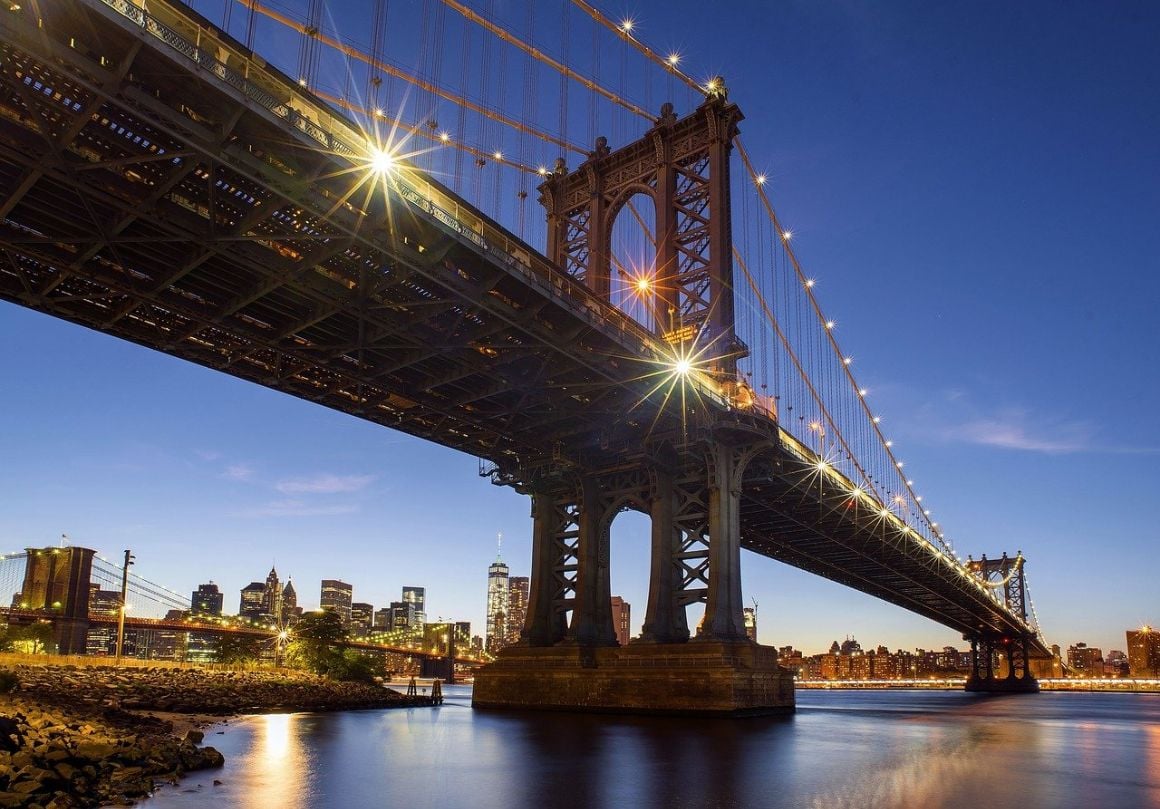 Cheap Hostels in New York FAQ
How cheap are hostels in New York?
New York is a notoriously expensive city, so its hostels aren't exactly the cheapest in the world. You should be budgeting for around $50 per night, which is the average price for a room in the city. A private room will set you back at least $70.
New York is a notoriously expensive city, so its hostels aren't exactly the cheapest in the world. You should be budgeting for around $50 per night, which is the average price for a room in the city. A private room will set you back at least $70.
But, overall, hostels in New York provide a much cheaper way to stay in the city than hotels.
Are hostels in New York safe?
The hostels in New York are totally safe and secure. Often equipped with key-pad entry systems, 24 hour security and a bunch of other security features, there should be nothing to worry about during your stay.
Staying in a budget New York hostel will mean being able to hang out with a load of other like-minded travelers. There's nothing to worry about!
New York itself is a generally safe city, but like most big metropolitan areas around the world, there are a few things to think about. Obviously you should keep an eye on your wallet and phone, especially in busy tourist areas and on the subway.
How cheap are hostels in New York?
Staying in the Blue Moon Hotel NYC (from $52 per night) will mean getting a bed for the night in a budget friendly hostel on the Lower East Side.
Another option is Interfaith Retreats (from $ 45 per night). It might have a bit of a quirky name, but it's got a prime location in the heart of Chelsea, Midtown Manhattan.
Finally The Brooklyn Riviera (from $35 per night) offers up some of the cheapest dorm beds in New York. About a 30 minute train ride from Manhattan, it's a simple hostel that means you can stay in the city on a shoestring.
Final Thoughts on Cheap Hostels in New York
We all know that New York is a notoriously expensive city, so staying in a hostel is an ideal way to stick to a budget on your trip to the Big Apple. There are a fair few hostels in the city, each of them offering something different to travelers.
No matter what kind of traveler you are, there will always be a bed for you in one of New York's top hostels. Serving up a safe space to sleep and socialize, you'll be able to enjoy a budget-friendly stay in the big city.
.