If you're interested in hair-raising adventures, breathtaking scenery, and incredibly unique culture, then backpacking Bolivia is the right trip for you. Located right in the heart of South America, this is one of only two landlocked countries in all the Americas.
Bolivia is a very ethnically diverse country. It's actually the most indigenous country in the Americas, with a majority of the population having Native American ancestry.
Unlike its neighbours Peru, Chile, and Brazil, Bolivia remains an off the beaten path destination. Intrepid travellers who make it here are rewarded with an abundance of adventure activities and some of the most beautiful landscapes on the continent.
One of the best parts about backpacking Bolivia is that all of this can be done on a broke backpacker budget. This guide teaches you all tips and tricks, routes, itineraries and important information you need when backpacking Bolivia.
Where to go Backpacking in Bolivia
Where you choose to spend your time in Bolivia will depend on how long you were planning on travelling and what your onward travel plans are. There aren't many great options for international connections by air here, so backpacking Bolivia is best combined with visits to neighbouring countries such as Peru, Chile, or Brazil.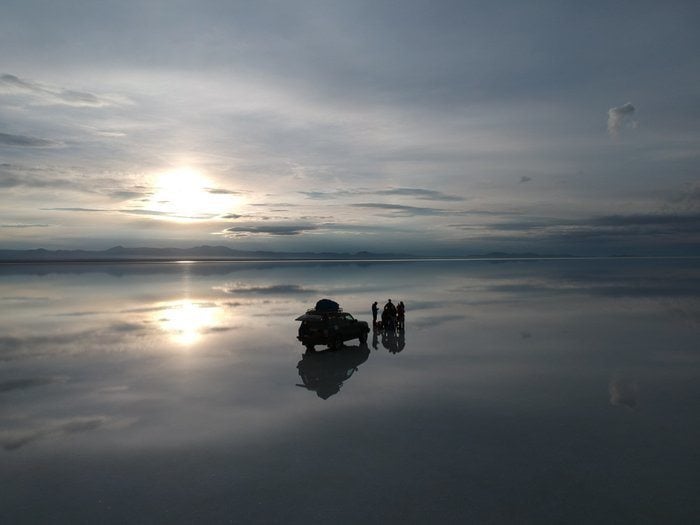 The best way to plan your Bolivia adventure is figuring out how you'll get in and out of the country, and then connecting the dots in between with your allocated time-frame. As we mentioned above, most travellers enter Bolivia via one neighbouring country and then exit to another.
While Bolivia isn't a huge country, the long and winding mountain roads that take you between many points of interest means you might have to spend quite a few days sitting on long-distance buses to see it all. Travel in Bolivia can be slow and bumpy (but it sure is scenic).
Best Travel Itineraries for Bolivia
We've mapped out a couple of possible itineraries to give you an idea of what you can see and do while backpacking Bolivia with anywhere from one week to one month since most travellers can only stay up to 30 days per entry in Bolivia, that's the maximum amount of time we'll look at.
Backpacking Bolivia 7 Day Itinerary #1: Lake Titicaca, La Paz, Salt Flats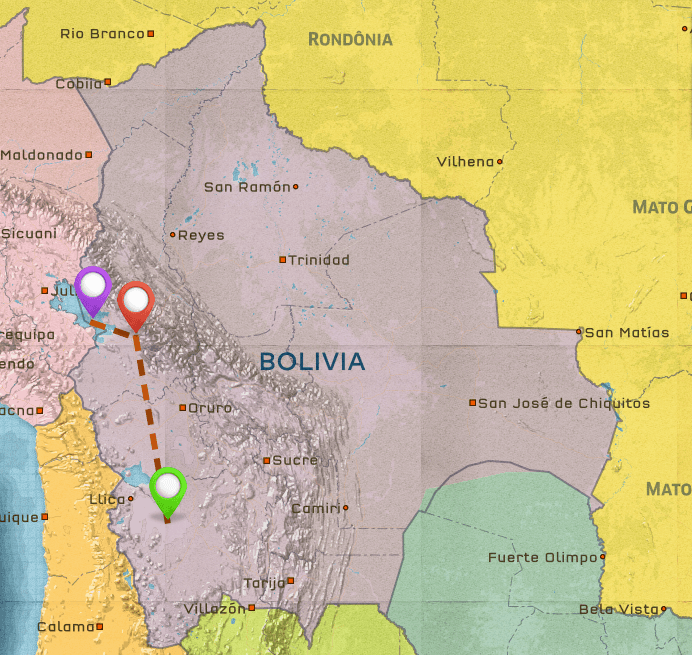 7 Days: Lake Titicaca, Isla del Sol, La Paz, Salt Flats
If you only have a week to spend in Bolivia, you should consider visiting overland after travelling in Peru. Doing so means you can start your backpacking Bolivia adventure at the gorgeous Lake Titicaca. The lake is split between two South American countries, Peru and Bolivia, so you may as well visit both sides as they both have something different to offer.
You'll want to spend at least one night at Lake Titicaca, and you can choose to do so in a few different places. On the Bolivian side, you can stay in the lakeside town of Copacabana or catch a ferry and overnight on the remote Isla del Sol.
From the lake, it's just a few hours by bus to La Paz. This is one of two capitals in the country (yes, Bolivia is a funky place) and it's one of the biggest cities. There's a lot to see and do in and around La Paz, including the famed Death Road bicycle trip. Don't let the name freak you out – it's actually relatively safe.
Most visitors to Bolivia hope to make it to the stunning Salar de Uyuni, so that's where this whirlwind trip will finish. As the most popular attraction in the country, it's not hard to hop on a two or three-day tour headed there. After the Salt Flats, you can either continue overland to Chile or catch a quick flight back to La Paz to make your connection home.
Backpacking Bolivia 14-Day Itinerary #2: Highlights + National Park and Sucre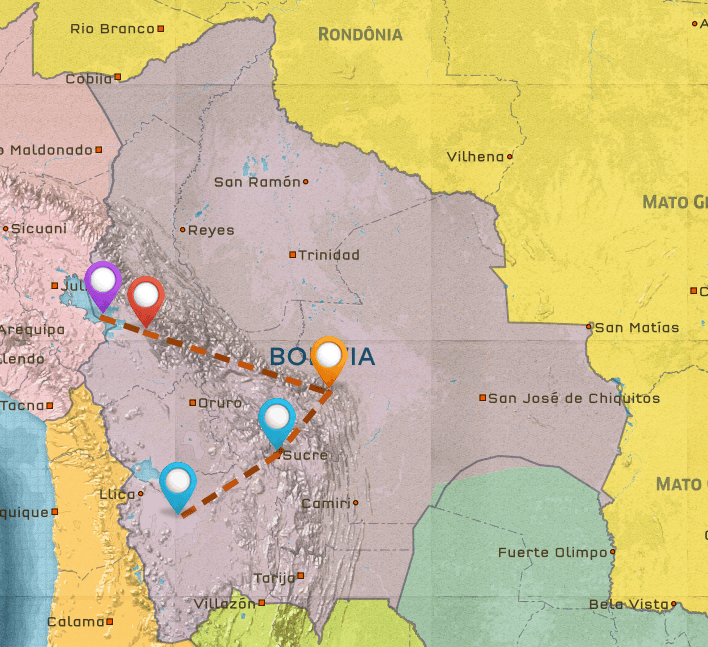 14 Days: Highlights Plus National Parks and Sucre
With two weeks at your disposal in Bolivia, you can follow the one-week itinerary above and add a few more stops along the way. You can also add a night or two to Lake Titicaca and La Paz in order to dive a bit deeper.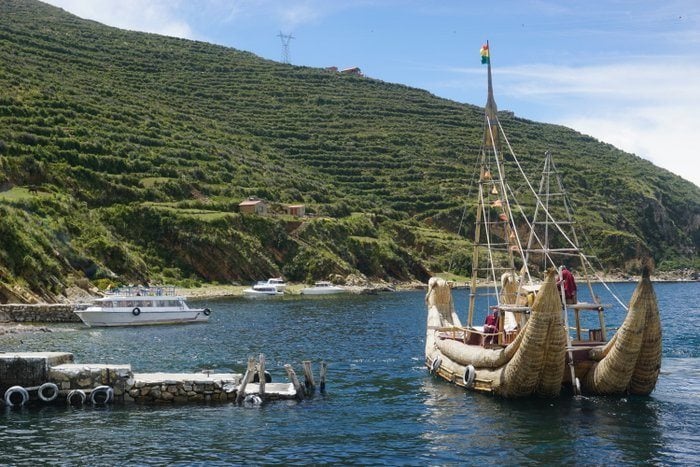 In addition to those major highlights, you can hit one or two of Bolivia's national parks. Your best bet is visiting the twin national parks of Amboro and Carrasco, as they're located right next to each other. This is the most bio-diverse section of the country and it's absolutely gorgeous.
Rather than making a beeline to the Salt Flats, you'll have enough time to linger for a few days in the "White City" of Sucre. This beautiful city has a very laidback vibe and is the perfect place to relax for a bit in between those epic adventures.
Backpacking Bolivia One Month Itinerary #3: The Whole Damn Thing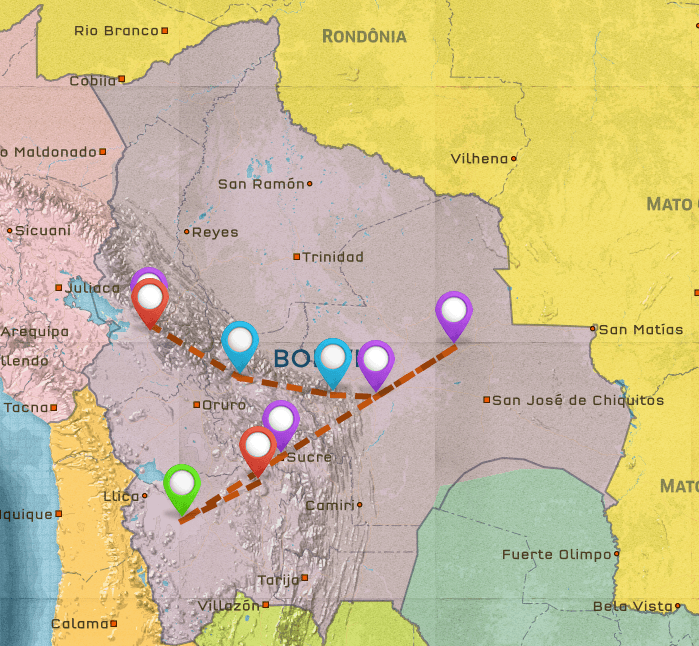 30 Days: All Across Bolivia
Those who have a full month to explore Bolivia will be able to enjoy a comprehensive tour of the country. If you're just focusing on Bolivia and not planning to head to any of its neighbours, you'll want to book round-trip flights to La Paz for this one.
After spending a few days taking in the sights and getting acclimated to the high altitude of La Paz, you're ready to embark on one of Bolivia's most epic adventures – climbing Huayna Potosi. Don't worry if you're not equipped with the proper gear, as it's very easy to rent equipment in La Paz.
Alternatively, you could catch a short flight from La Paz to Rurrenabaque, which is the jump-off point for Bolivian Amazon adventures. You'll have the chance to spot a lot of wildlife, go fishing, and stay in remote villages. Just be warned that the mosquitoes are absolutely horrendous here, so it's best to make sure you've had a Yellow Fever vaccination, stay covered up, and wear plenty of strong bug spray.
Rather than heading right to the aforementioned national parks, you can spend a day or two hanging out in Cochabamba. This is the third-largest city in Bolivia and it has a pleasant, moderate climate. From here, you can easily join a tour to check out the national parks.
After visiting the national parks, you can then move on to Bolivia's largest city of Santa Cruz de la Sierra. Spend a few days here to do some sightseeing and then head out to visit the Jesuit Missions of the Chiquitos. These are six remote towns founded by the Jesuits in the 17th and 18th centuries and they're very interesting places to check out.
From Santa Cruz, you can catch a flight to Sucre and hang out there for a while before embarking on your Salt Flats tour.
If there's still time, you can check out the town of Potosi for a day before heading back to La Paz. Wind the trip down with a few days of relaxing on Lake Titicaca. After that huge month-long trip in Bolivia, a little bit of R&R is just what you need!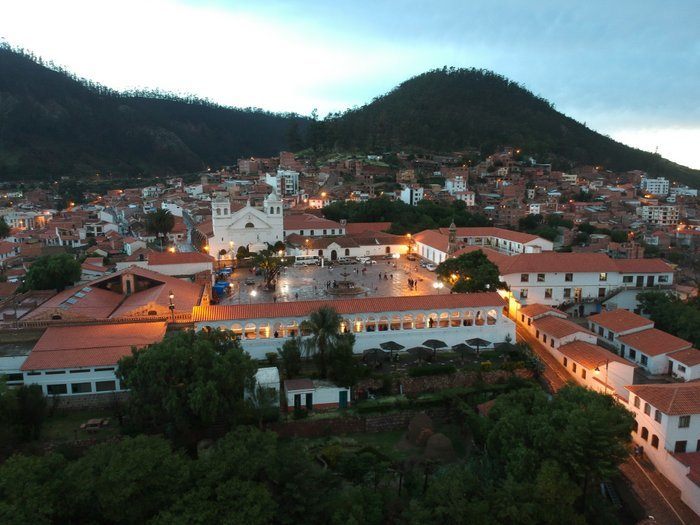 Places to Visit in Bolivia
Backpacking La Paz
Most travellers will end up in La Paz at some point on their journey while backpacking Bolivia. While it's true that you'll probably find the best prices on flights via La Paz, Bolivia's administrative capital is far more than a place to catch a flight. The city is a good interaction to Bolivia and there are loads of cheap La Paz hostels where you can meet likeminded travellers.
The first thing to note about La Paz is just how freaking high the city is. The altitude ranges from 3,100 meters all the way up to 4,058, making it the highest capital city in the world. If you're not used to the altitude, you'll definitely need to spend at least a few days here to get acclimated.
It should be noted that when you fly in, you're not actually in La Paz at all. The airport is located in El Alto, which was once a part of La Paz but became its own city in 1987. At some point in your trip, you should definitely come back up here to check out the twice-weekly street market, which is absolutely massive and quite interesting to wander around.
A great way to admire the beauty of La Paz is to ride one of the city's many cable car lines. Not only are these a magnificent feat of engineering, but they're also a great and cheap way to see the city.
There's plenty to see and do here to warrant sticking around for a few days. You've got tons of museums, quirky witches markets, excellent viewpoints, and even the world's highest golf course.
On Thursdays and Sundays, you can watch the incredible cholitas wrestlers. It's like lucha libre in Mexico but with long-haired ladies instead of masked luchadores. These ladies throw down in the ring dressed in their traditional clothing, and it's pretty awesome.
A major highlight of travelling in La Paz is visiting some of the stunning natural wonders in the area, such as the Valle de la Luna (Valley of the Moon) or the Muela del Diablo (Devil's Molar) for a bit of hiking. There are several other trekking opportunities within an hour or so drive of the city as well.
Book Your La Paz Hostel Here
Backpacking Uyuni
The town of Uyuni isn't much, but it's the jumping off point for tours in the incredible Salar de Uyuni. Visiting the Salt Flats is definitely the highlight of backpacking Bolivia, and you've got a few options for doing so.
Those backpacking Bolivia on a budget, looking for the cheapest option, can do a one-day tour of the Salt Flats out of Uyuni. Every Uyuni hostel and travel agent here runs tours, so you can shop around a bit before making a choice.
If you've got a bit more time and money to burn, you can do two or three-day tours, where you visit some awe-inspiring landscapes in addition to the Salt Flats. You can see the Dali Desert, lagoons full of flamingos, and soak in natural hot springs.
In my humble opinion, the best way to visit the Salt Flats is on the 3-day tour that begins in San Pedro de Atacama in Chile. Travelling this way allows you to visit all the awesome places mentioned above and then some. It also means you finish with the Salt Flats on the last morning.
Doing the tour in reverse would be a bit anti-climactic as you'd visit them first, but if that's your only option you should still go for it.
Book Your Uyuni Hostel Here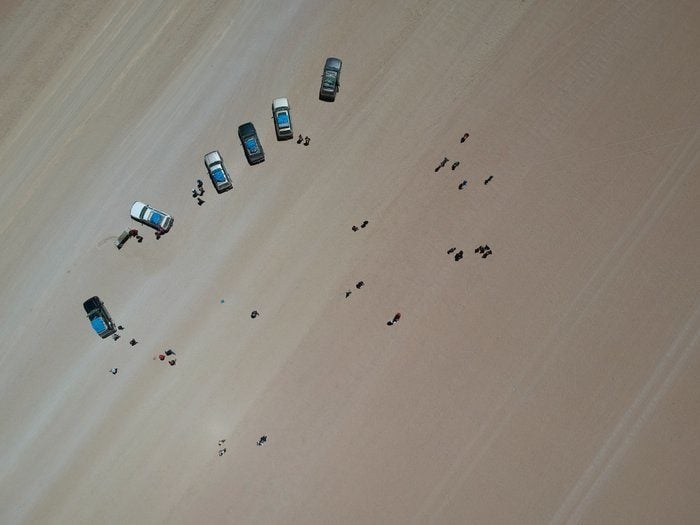 Backpacking Sucre
Sucre is known as La Ciudad Blanca (the White City) for its lovely white buildings made of volcanic stone. It's probably the nicest city in Bolivia and it is the perfect place to relax for a few days between all those crazy adventures you're sure to have.
The biggest tourist attraction in Sucre is the Bolivian version of Jurassic Park. Here you can see a vast collection of dino footprints on a large quarry wall that used to be a lake floor. There are also some life-sized dinosaur statues spread out across the grounds and a few exhibits you can check out.
Other than checking out the dino prints, the best part about Sucre is just soaking up the laid-back vibe and admiring the beautiful architecture. It might be the most tranquila city in all of South America, so take it easy and enjoy yourself!
Sucre is also one of the best places to study Spanish on the continent. There are several different Spanish schools to choose from, classes are cheap, and Bolivians are known for their clear, relatively slow style of speaking Spanish.
Book Your Sucre Hostel Here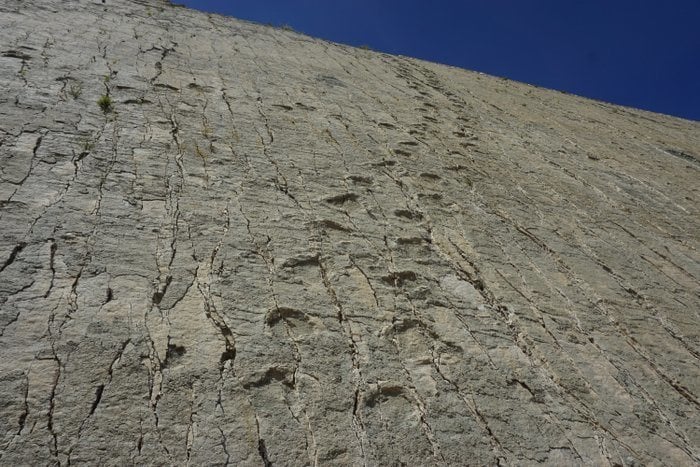 Backpacking Lake Titicaca
Lake Titicaca is the highest navigable lake in the world, sitting at an elevation of 3,821 meters. For travellers coming from or headed to Peru, it's the perfect spot to begin or end your trip backpacking Bolivia.
The main tourist center on the Bolivian side of the lake is the town of Copacabana. Here you'll find plenty of budget hostels, restaurants, and bars to choose from. Every tour operator in town runs boat trips around the lake or out to the secluded Isla del Sol.
If you've got a couple of days, it's worth it to stay a night or two on this Isla del Sol. It's a beautiful place with a really chilled out vibe. There are a few walking trails you can use to explore the island, or you can just kick back and relax.
Book Your Copacabana Hostel Here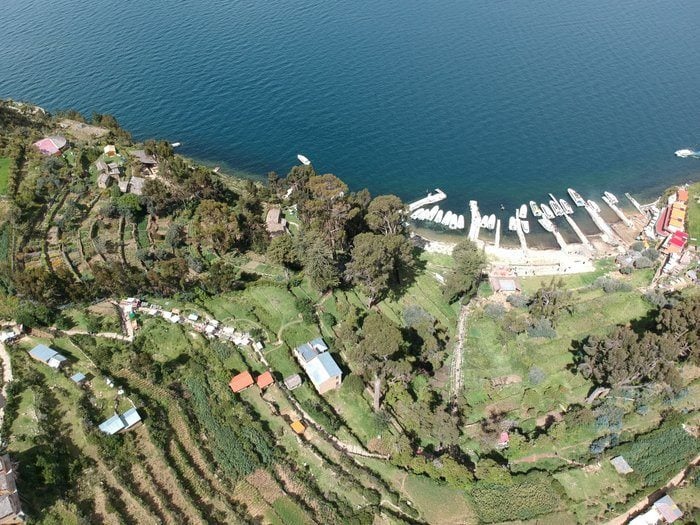 Off the Beaten Path Travel in Bolivia
The fact that you're in Bolivia already means you're sort of off the beaten path. This country receives far fewer international visitors than its neighbors, and it is a unique destination in its own right.
That being said, there definitely is a "beaten path" in Bolivia. Most visitors only hit a combination of Lake Titicaca, La Paz, Sucre, and the Salt Flats, myself included. While these destinations are all amazing and can easily fill 2-3 weeks, there's a lot more to discover in Bolivia.
The main reason you'll drift from the typical tourist route is to head out on some adventures. Those seeking to explore the Amazon can head to the small jungle town of Rurrenabeque. From here you can easily sign up for a tour that might include swimming with pink dolphins or pirahna fishing.
Another good option is Cochabamba, Bolivia's 4th largest city. It's far less touristy than the other big cities in Bolivia, and it's a great place to chill out for a few days before embarking on more adventures. From here you can easily join a multi-day excursion to visit remote indigenous communities.
Even Bolivia's largest city, Santa Cruz de la Sierra means getting off the beaten path since La Paz receives far more attention.
Those really looking to get off the beaten path in Bolivia will want to look into the various trekking and hiking tours, as there are plenty of hiking, mountaineering, and extreme sport activities in Bolivia.
Book Your Cochabamba Hostel Here
Backpacker Accommodation in Bolivia
Broke Backpackers will be happy to hear that accommodation is of great value in Bolivia. Overall, it's one of the cheapest countries in Latin America to travel in. In the popular tourist areas, you can easily find excellent backpacker hostels or budget hotel rooms.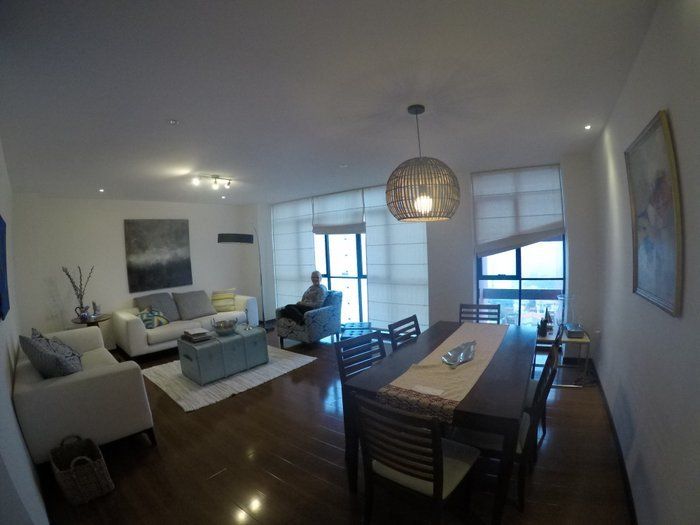 Check Bolivia Hostel Prices Now!
Top Things to Do in Bolivia
Some people think Top 10 lists are cheesy. I love them and always have. Here's my rundown of the top things to do in Bolivia.
1. Salt Flats Tour
A multi-day tour that includes the Bolivian Salt Flats will not only be the highlight of your time in Bolivia, but it just might be the best thing you do in all of South America. Trust me, it's that awesome.
While it's possible to visit the Salt Flats on a 1-day tour out of Uyuni, you're much better off signing up for a 3-day tour coming from or headed to Chile. You'll see some otherworldly landscapes, sleep in remote villages, and get to take in the sunrise over the Salt Flats.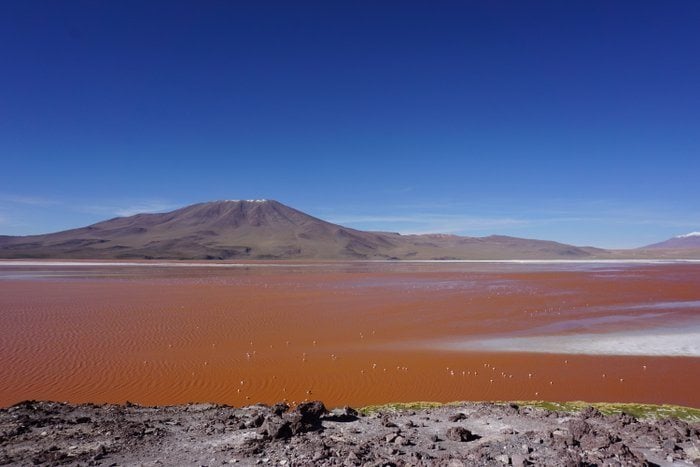 The Salt Flats are famous for the whacky perspective photos that you can take there. Be sure to pick up a toy or some other props to aid you in your quest for that perfect Instagram shot. In the rainy season when the Salt Flats are flooded those perspective shots are a bit tough to set up, but you do get a really cool mirror effect.
2. The Death Road
Adrenaline junkies and thrill-seekers will definitely want to cruise down the legendary El Camino de la Muerte (Death Road) outside of La Paz. On this mountain biking adventure, you'll fly downhill around hairpin turns with some incredible scenery blowing by you.
While the name sounds terrifying, this trip is very safe so long as you're an experienced rider and you go with a reputable company. The last thing you want when you're hurtling down a windy road in Bolivia is shotty brakes! We didn't actually do the tour, but friends recommended going with Gravity Bolivia.
3. Cholitas Wrestling
If you've read my backpacking guide to Mexico, you'll know that I'm a huge wrestling fan. Even if you're not that into it, you've got to check out the legendary cholitas wrestlers in La Paz. Matches go down on Thursdays and Sundays, with Sunday being the more exciting show packed full of locals.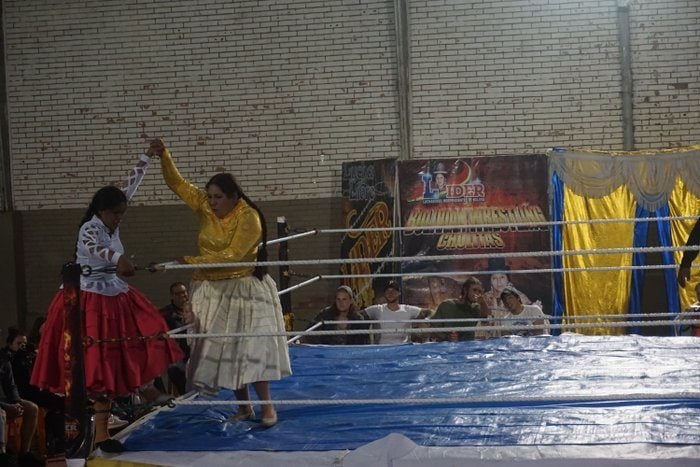 The term "cholita" was once a derogatory term for indigenous women in Bolivia. These days, the word has more positive connotations of fashionable, resourceful, and downright badass women. When backpacking Bolivia, you'll see proud cholitas on the streets, decked out in the signature hats and long skirts.
To be honest, I wasn't expecting much from the cholitas throwing down and duking it out in the ring. Boy was I wrong! They do backflips, fly out of the ring, snatch beers from the fans, and just put on an all-around incredibly entertaining show.
4. Learn Spanish
If you're in Bolivia, chances are you're on an extended backpacking trip around South America. And if you are, chances are your gringo/gringa ass could use some help with your español. No offense though…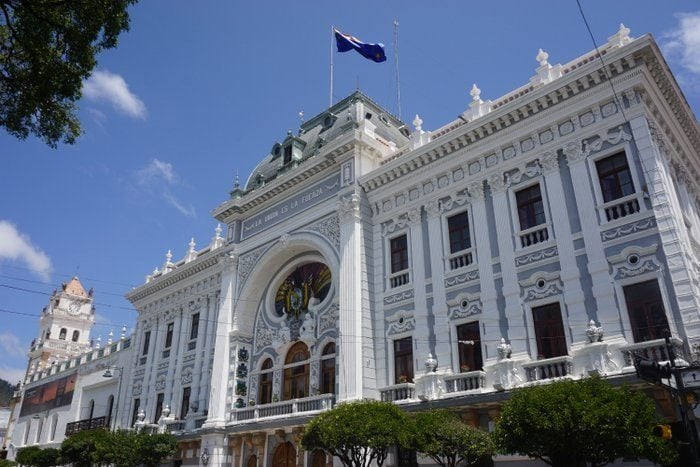 Few places in South America are better than Bolivia for studying Spanish. For one, it's one of the cheapest countries in the region. There are tons of great Spanish schools in La Paz and Sucre with good reputations and good results. Get beyond "una mas cervesa, por favor" and start to have more meaningful interactions with locals by learning the language.
5. Explore a National Park (or Two)
Bolivia is home to several national parks, where you can get out and enjoy nature. The twin national parks of Amboro and Carraso are located right next to each other, making for a great one-two punch. Be sure to include a few days between these gorgeous national parks on your backpacking Bolivia adventure.
6. Visit a Train Graveyard
Many tours of the Salt Flats also include a stop at the train graveyard that's just outside the town of Uyuni. If you don't end up on a tour that does, it's easy to visit yourself from town. Here you'll find an abundance of old, rusty trains that you can climb on and in to get some pretty cool photos.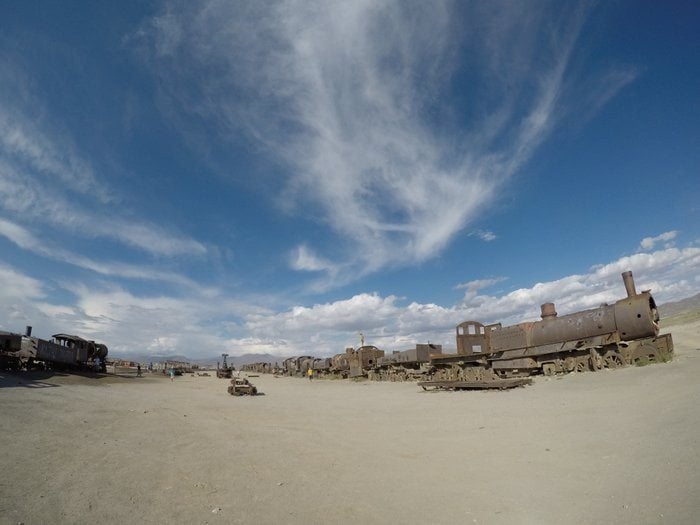 7. Climb a Mountain
Those looking to do a bit of climbing and/or trekking are in luck, as Bolivia has several great options. One of the most popular treks is El Choro, due to its easy accessibility from La Paz and stunning scenery. If you're up for a huge challenge, you can try to tackle the 6,080-meter tall Huayana Potosi.
8. An Amazon Adventure
If you're hoping to visit the Amazon during your South America adventure, Bolivia is a great place to do so. Amazon tours here are more budget-friendly than they are in Brazil and they are just as good, if not better. It's possible to find a 3-day tour between $150-175. The most popular jump-off point for a tour is the small town of Rurrenabaque.
9. Visit a Witch Doctor
To say that Bolivia has a unique and interesting culture is an understatement. It's very common to visit a witch doctor, where you can have your fortune read in coca leaves. There are entire streets in La Paz that are full of witch doctors.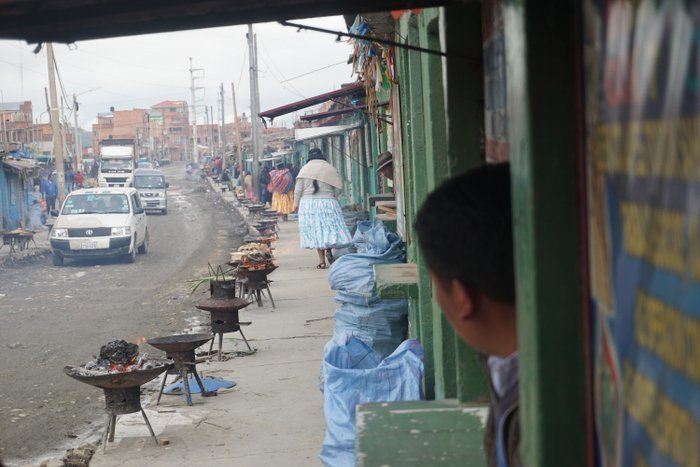 Your best bet for visiting them is with a knowledgeable guide. The friendly folks at Red Cap tours come highly recommended, especially their tours on Thursday and Sunday that also include a visit to the massive outdoor market and the cholitas wrestling.
10. Explore Pre-Inca Ruins
Those interested in history and archaeology will want to visit the pre-Inca ruins at Tiwanaku. It's a UNESCO World Heritage Site and is easily visited on a day trip from La Paz. While not quite as amazing as Machu Picchu, it's a great warm-up for those who are headed on to Peru.
Bolivia Travel Tips
Best Time to Travel to Bolivia
The weather in Bolivia changes with altitude and not latitude. In the high desert of the Altiplano, it may be scorching hot during the day but freezing at night. Down in the Amazon, it tends to be hot and wet. The best time of year really depends on what kind of activities you'll be doing and which regions you'll be visiting.
Generally speaking, May to October is considered the most pleasant time to travel in Bolivia. This is the driest time of year and temperatures are usually quite mild. This is the country's winter, though, so it can be quite cold in the highlands.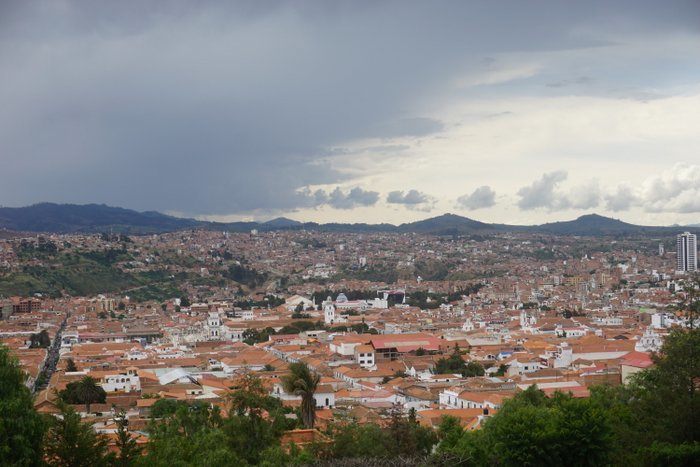 You know that saying "when it rains, it pours"? Well that's definitely true in Bolivia. The rainy season lasts from November to March and landslides are quite common. This means road closures and delayed flights, which can really muck up your trip. It also means that all those awesome outdoor activities might be done in a downpour.
One thing most travellers want to know is what is the best time of year is to visit the Salt Flats. The answer really depends on you. When the Salt Flats are flooded between December and April, you get that cool mirror effect but there are certain parts you can't visit.
From June to August the Salt Flats are a giant, white desert. This makes for fun perspective photos but it can be bitter cold in the morning. There really is no bad time to visit the Slat Flats. Just keep in mind that tours do not run on Christmas or New Year's.
The Best Travel Backpack?!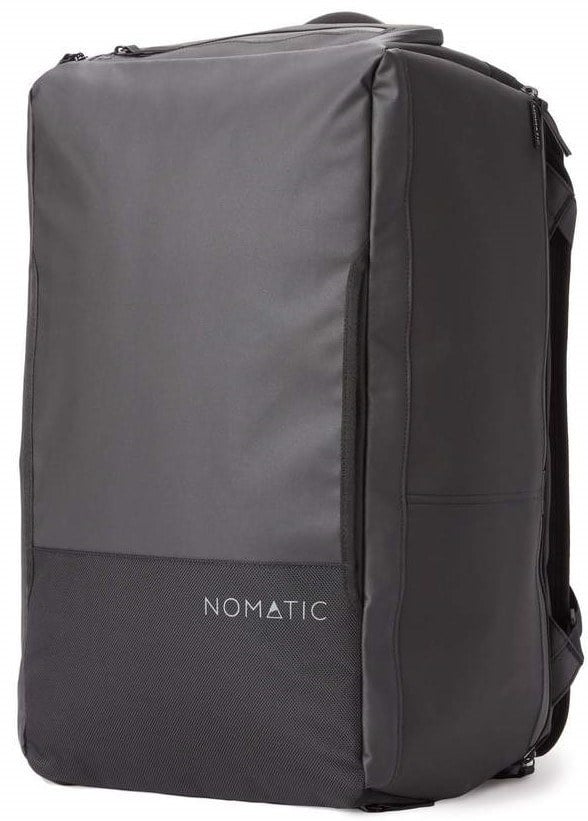 Pssssst! Not picked the perfect travel backpack yet? The Broke Backpacker team has tried out over thirty backpacks this year! Our favourite carry on backpack is the Nomatic Travel Bag.
Read our full review!
What to Pack for Bolivia
What you decide to pack for South America, especially Bolivia, will depend on the time of year you go, and what type of activities you have planned. It's best to have a mixture of warm-weather and cold-weather clothing just so you're prepared.
Definitely make sure to have a good jumper, as it can get quite chilly, and windy. Those looking to climb a mountain like Huayana Potosi will want to have the proper gear and warm clothing. It's also possible to rent stuff if you need to.
If you're headed to the Amazon, you'll want to make sure you have clothes that will cover you up. Yes it will be hot and sticky, but unless you want a ton of mosquito bites you have no choice.
On every adventure, not just in South America, there are six things I never go travelling without:
1. Security Belt with Hidden Pocket: I never hit the road without my security belt. This is a regular looking belt with a concealed pocket on the inside – you can hide up to twenty notes inside and wear it through airport scanners without it setting them off. This is hands down the best way to hide your cash.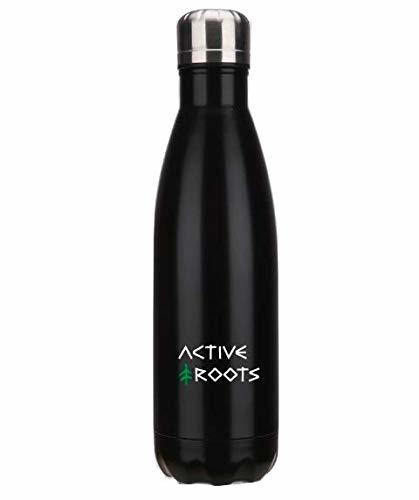 2.Travel Water Bottle: Always travel with a water bottle – it'll save you money and reduce your plastic footprint on our planet. AR bottle are tough, lightweight and maintain the temperature of your beverage – so you can enjoy a cold red bull, or a hot coffee, no matter where you are. For every AR bottle sold, we donate 10% to PlasticOceans.org – an initiative to reduce plastic in our oceans!
3.Microfibre Towel: It's always worth packing a proper towel. Hostel towels are scummy and take forever to dry. Microfibre towels dry quickly, are compact, lightweight and can be used as a blanket or yoga mat if needs be.

4. Headtorch: Every backpacker should have a head torch! A decent head torch could save your life. If you want to explore caves, unlit temples, or simply find your way to the bathroom during a blackout, a headtorch is a must. Currently, I'm using the Petzl Actik Core rechargeable headlamp – an awesome piece of kit! Because it's USB chargeable I never have to buy earth polluting batteries.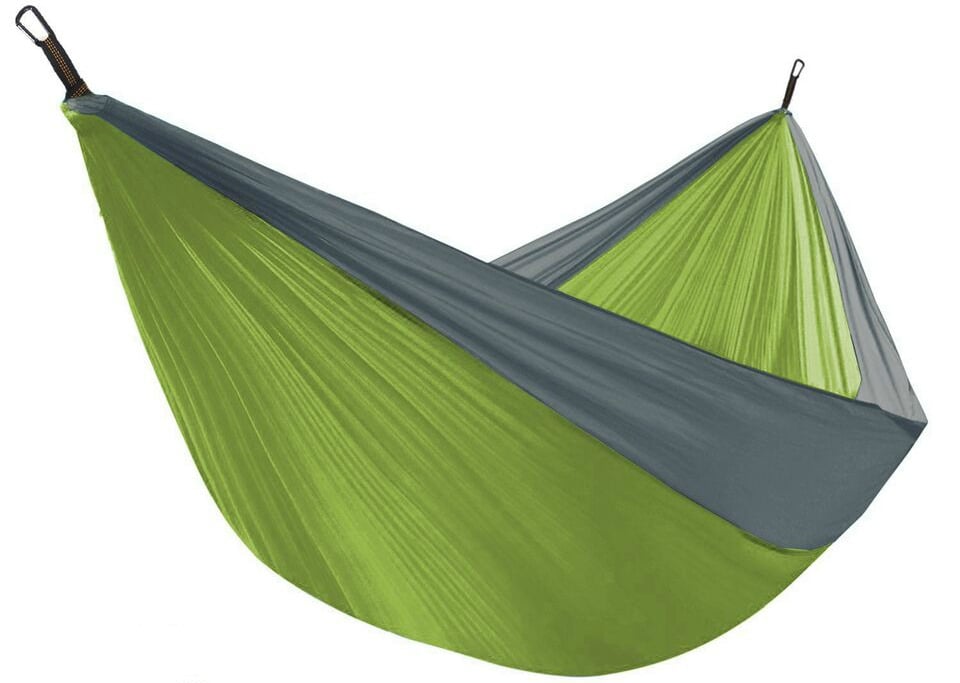 5.Hammock: Taking a tent backpacking is not always practical but hammocks are lightweight, cheap, strong, sexy (chicks dig hammocks) and allow you to pitch up for the night pretty much anywhere. Right now, I'm rocking an Active Roots parachute hammock – it's light, colourful and tough.
6. Toiletry Bag: I always travel with a hanging toiletry bag as it's a super efficient way to organise your bathroom stuff. Well worth having, whether you are hanging it from a tree whilst camping, or a hook in a wall, it helps to have quick access to all your stuff.
For plenty more inspiration on what to pack, check out my full backpacking packing list.
Look Awesome, Do Awesome!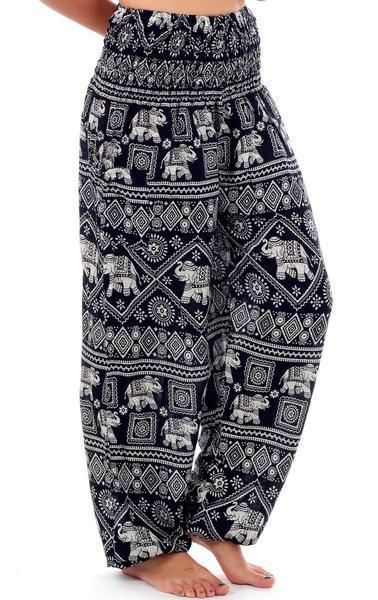 Want to embrace the hippy backpacker style and look?
Active Roots hippy trousers
are chic, comfortable and perfect for yogis, backpackers and adventurers alike. Help us
support the elephant conservation centre in Laos!
10% of your purchase goes towards saving the Asian elephant population so you can look awesome, feel awesome and do awesome - all at once. Pretty fucking awesome right?
Use the code ' TBB10 ' for 10% off your order.
Books to Read while Travelling Bolivia
The Backpacker Bible – Get it for free! Learn how to ditch your desk and travel the world on just $10 a day whilst building a life of long-term travel with an online income. To inspire and help the next generation of Broke Backpackers, you can now grab 'How to Travel the World on $10 a Day' for free! Get your copy here. 
Lonely Planet Bolivia Travel Guide: Read up on the history and culture of Bolivia and get tons of tips on where to stay and eat in the newest Lonely Planet guide.
Bolivia in Focus: A Guide to the People, Politics, and Culture: Your trip to Bolivia will be a lot more rewarding if you take the time to learn about the people and culture of this amazing country.
Evo's Bolivia: Continuity and Change: Evo Morales has been president of Bolivia for quite some time, and thanks to changes in the constitution he'll likely be around a while longer. Learn about his rise and his government in this great book.
Whispering in the Giant's Ear: Author William Powers lived in Bolivia as an aid worker at a time when the country emerged as a flashpoint against globalisation. Read all about it in his fascinating book.
Bolivia Travel Phrases
A little bit of Spanish goes a long way in Bolivia and other parts of South Amrica. Here are some useful Spanish phrases that will help you out on your trip.
Hola
= Hello
¿Cómo está(s)? = How are you?
Mucho gusto = Nice to meet you
Estoy bien = I'm fine
Por favor = Please
Gracias = Thank you
De nada/Con gusto = You're welcome
¿Cuánto? = How much?
Adiós = Goodbye 
Sin bolsa de plastico - No plastic bag
No paja por favor - No straw please
No hay cubiertos de plástico por favor - No plastic cutlery
Lo siento = I'm sorry
¿Dónde está el baño? = Where is the bathroom?
¿Qué es esto? = What's this?
Quiero una cerveza. = I want a beer.
¡Salud! = Cheers! 
Apps to Download before travelling to Bolivia
Staying Safe in Bolivia
Generally speaking, Bolivia is a safe country to travel in. So long as you're mindful of your surroundings, taking good care of your valuables, and avoiding sketchy situations, you'll be just fine. That being said, there are a few things to take into consideration.
First of all, with the rise in popularity of Bolivia as a tourist destination, there are now several less than trustworthy tour operators. Definitely do your research before heading off on a 4×4 tour of the Salt Flats or the Death Road bike trip. You'll want to verify the track record and quality of the company before embarking on such a trip.
While drugs are readily available in Bolivia (more on that in the next section), they are still illegal. Buying and using drugs there can land you in some serious trouble that your embassy back home is not likely to help out with. Also, doing cocaine at the high altitude here can have some very adverse side effects, and can even be deadly.
The San Pedro prison in La Paz is definitely an interesting place, but it's not one you want to go to. For starters, tours there are now officially illegal. Do not accept any offer to go visit the prison. There's no guarantee of your safety in there and you'll be hard-pressed to find help.
Across the country, you're advised to avoid wandering around at night. Bolivia is usually quite safe during the day but things take a turn for the worse after dark. It's becoming increasingly common for tourists to be robbed, assaulted, and even kidnapped. That doesn't mean you can't go out at all; just be cautious, stick with a group, and take a taxi instead of walking.
Speaking of taxis, there are plenty of nefarious drivers out there. You should avoid hailing a cab on the street, especially in La Paz. While Uber isn't available here, there are other local apps where you can get a trusted ride for a good price.
There are plenty of scams in Bolivia that target foreign tourists. One example is the notorious "fake police officer" scam. Someone dressed like a cop will approach you, demand your ID, and insist you've broken some law and need to pay a large fine on the spot.
They may try to take off with your ID as well. If someone approaches you, demand to see a warrant and demand to contact your Embassy.
Pick yourself up a backpacker security belt to keep your cash safe on the road. I strongly recommend travelling with a headlamp whilst in Mexico (or anywhere really – every backpacker should have a good headtorch!) – check out my post for a breakdown of the best value headlamps to take backpacking.
Want to save the world? Single-use plastic bottles are a huge threat to Marine Life - Be a part of the solution and travel with a
filter water bottle
.
The GRAYL GEOPRESS water bottle is the ONLY all-in-one filter water bottle setup you'll need. Whether you need to purify the water from a hostel sink in Kathmandu or a stream trickle in the Andes, the Geopress has got you covered.
Sex, Drugs and Rock 'N Roll in Bolivia
Bolivia is the 3rd largest producer of cocaine in the world, so it should come as no surprise that the white lady is readily available here. It is, however, still very much illegal. While personal possession is not supposed to carry a jail sentence, there isn't a clear definition of what that is. Get caught with blow in Bolivia and you could be looking at an 8-year jail sentence, even if it's only a small amount.
Weed is pretty common here and apparently not too hard to find. If you score a bag, you'll definitely want to avoid openly puffing in public. Local police will be happy to find a reason to extort a large sum of money out of tourists. I love getting stoned as much as the next guy, but I decided it wasn't worth it to try and score some in Bolivia. You'll get high enough off the altitude!
Hallucinogens like the San Pedro cactus and ayahuasca are becoming more common here. They're definitely in a sort of grey area, but if caught with them you can expect to get slapped with a fine at the least. Better to save that wild trip for when you get to Peru and do it alongside a proper shaman.
As far as partying goes, people definitely like to toss back a drink or two in Bolivia. The nightlife in La Paz gets quite rowdy, with tons of different bars and clubs to choose from. Just remember to keep an eye on your drink and don't accept drinks from random people.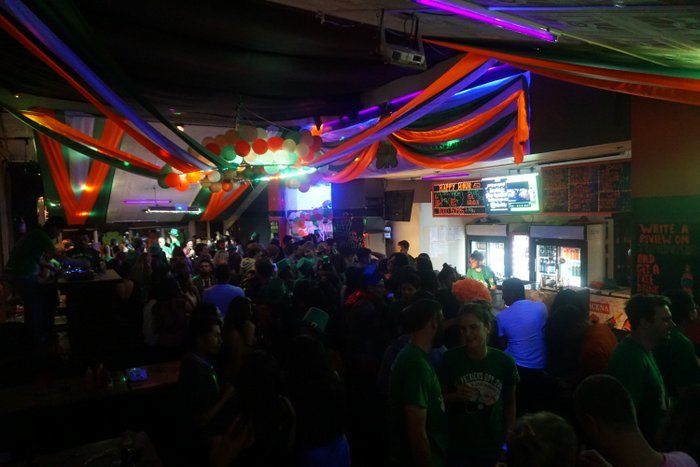 Bars in Bolivia are allowed to serve booze until 4AM. You'll find some speakeasies that will happily ignore this law and keep the party going until sunrise. Just keep in mind that you can be penalized just for being at one of these places, so it's better to head home at 4 and get some sleep.
Prostitution is legal in Bolivia for adults 18 and over. There are, however, several underage girls forced into it. Human trafficking is a huge problem in Bolivia. In addition to the potential of hiring an underage girl (which comes with a hefty jail sentence), the risk of contracting an STD here is very high, as there are few protections for workers. You're better off trying to pick someone up at the hostel bar.
Travel Insurance for Bolivia
Traveling without insurance would be risky so do consider getting good backpacker insurance sorted before you head off on an adventure.
I have been using World Nomads for some time now and made a few claims over the years. They're easy to use, professional and relatively affordable. They may also let you buy or extend a policy once you've started your trip and are already abroad which is super handy.
If there's one insurance company I trust, it's World Nomads. To find out why I use World Nomads, check out my World Nomads Insurance review.
Getting an estimate from World Nomads is simple – just click the button or image below, fill out the necessary info, and you're on your way!

Travel Guide to Getting Around Bolivia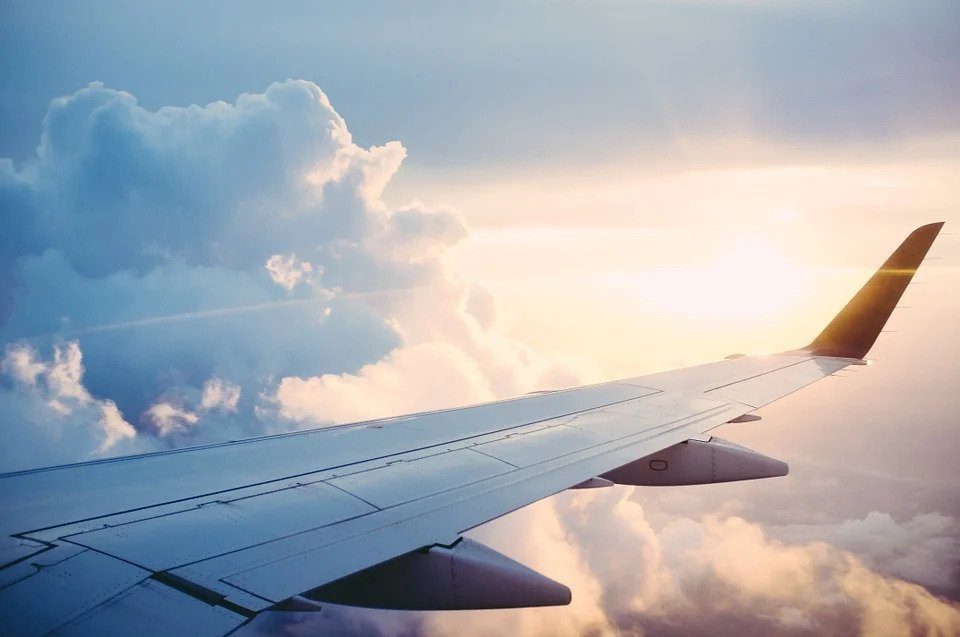 Arriving in Bolivia
Most visitors to Bolivia will arrive at the international airport in La Paz. There are also international flights headed to Santa Cruz. Unless you're flying from a neighboring South American country, you'll most likely need to make a connection in one. In this section, we'll take a closer look at the entry requirements for Bolivia and how to get around the country.
Entry Requirements for Bolivia
There are three different groups when it comes to entry requirements for Bolivia:
1. Countries that do not need a visa: Several nationalities do not need a visa to visit Bolivia for stays of up to 90 days.
2. Countries that need a visa, which can be obtained in advance or on arrival.
3. Countries that must obtain a visa in advance with special authorization.
To find out where you fit in that complicated mess, you're advised to check out the visa policy of Bolivia. I can speak from experience and say that Americans fall into Group 2, and we also have the most expensive visa for Bolivia at $160. Ouch.
How to Travel in Bolivia
When travelling in Bolivia, you'll likely use a combination of planes and buses. Flights between major cities can be quite cheap if booked in advance. Keep in mind that airports tend to be pretty far out of the city center. For example, the La Paz airport is actually in El Alto and the airport in Sucre is almost an hour drive from the center.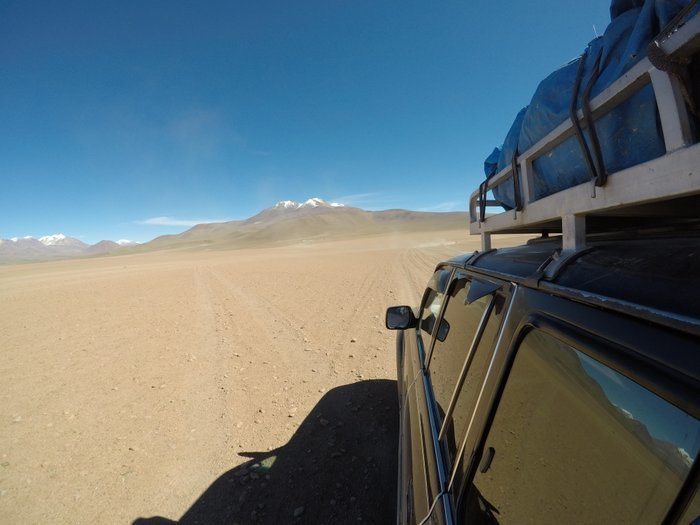 Bus travel can be slow on Bolivia's less than stellar roads, but it's cheap and relatively comfortable. It's even possible to book tickets online in English. You may want to print your ticket out in addition to having it on your phone, just in case.
Visiting Bolivia? Don't risk having to sit on the floor or change your itinerary because you missed the last ticket at the station! Find the best transport, best time and the best fare with Bookaway. And why not use what you've saved to treat yourself to a cerveza helada on arrival?
It only takes 2 minutes! Book your transport on Bookaway now and guarantee your seat easily.
Hitchhiking in Bolivia
Hitchhiking isn't really a thing in Bolivia, aside from poor locals trying to hitch a ride into the city. If you're on the side of the road looking for a ride, most people will probably just point you in the direction of the bus station.
Bus travel is quite cheap in Bolivia and is honestly your best bet. Some travellers have had success hitchhiking in Bolivia, though. You'll definitely need a decent level of Spanish and be prepared to at least pay a small amount of money if it's requested. For more hitchhiking tips, check out Will's hitchhiking 101 post.
Onwards Travel from Bolivia
Those on an extended South America backpacking trip have a few options for moving on from Bolivia. You can cross the border at Lake Titicaca and experience both the Bolivian and Peruvian sides for one. Another option is to to the 3-day Salt Flats tour that brings you to San Pedro de Atacama in Chile. If you want to go backpacking in Brazil next, you can easily travel oveland too.
Headed in the other direction, a great option to get from Bolivia to Peru is taking the Peru Hop bus. It's also called Bolivia Hop, so don't get the two confused as they're the same thing. This is a great option as they have English-speaking guides and also offer solid discounts on hostels and tours. For more, read our extensive guide to taking the Peru Hop bus.
For flying out of Bolivia, your best bets are to find a flight out of La Paz or Santa Cruz. From these cities, you can find direct flights to several cities in South and Central America. Outside of Latin America, the only places you can get direct flights to or from are Washington DC, Miami, and Madrid.
Bolivia Backpacking Costs
Dialy Budget in Bolivia
Great news for Broke Backpackers – Bolivia is one of the cheapest countries in Latin America to travel in. All of the essentials can be super cheap here, meaning you can get by on $25-30 a day if you really need to.
Dorm Bed in a Hostel: $4-12
Small Basic Room for Two: $12-22
Short public bus ride (1 hour or less): $1.50-4
Long distance bus: $10-15
Set meal in a local restaurant: $2-3
Dinner in a western-style restaurant: $10-20+
Meal from a food stall: $2-4
Beer in the shop: $1-3
Internet: $4-6
Domestic flights: $40 p/foreigner
It's easy to keep yourself entertained in Bolivia without spending a lot of money. Free walking tours (tip based), hiking, and exploring local parks and markets cost little to nothing. Of course, your budget will go up significantly depending on how many big tours you add to your itinerary. You might have to fork over a few hundred dollars for a 3-day Salt Flats tour, but it's well worth it.
Money in Bolivia
Bolivia's currency is the Boliviano. There are ATMs here, though it's always wise to bring cash with you to remote and rural areas of Bolivia, like the Amazon. I doubt they accept cards in the jungle! It's wise to have cash on you in general, especially at the markets or at small shops.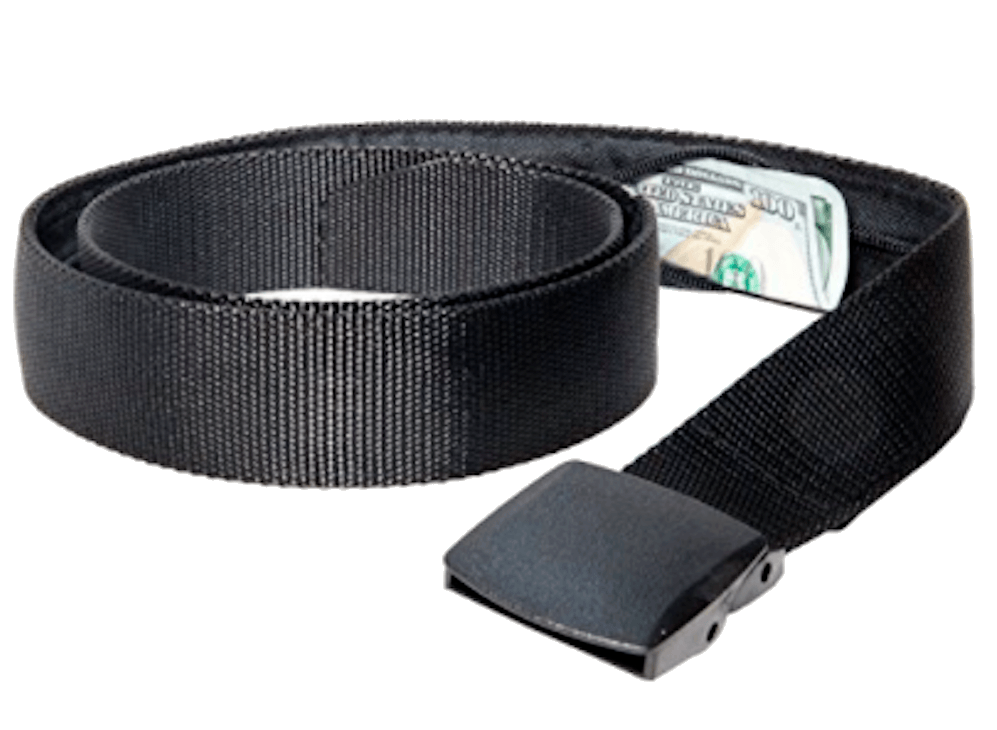 You should always have emergency cash hidden on you - pick up this awesome security belt with its hidden pocket before you travel, it's perfect for hiding money, a passport photocopy.
Top Tips for Broke Backpackers
Camp: Check out this post for a breakdown of the best tents to take backpacking. Or, if you're feeling real adventurous and want to save some cash, consider picking up a backpacking hammock.
Cook your own food: If you are on a tight budget, you can save money by cooking your own food – I recommend bringing a portable backpacking stove.
Couchsurf: While it's not exactly huge in Bolivia, it's worth it to check out Courchsurfing. Check out Couchsurfing to make some real friendships and see this country from the perspective of locals.
Pack a travel water bottle  and save money every day!
To learn how to travel the world on $10 a day, check out the backpacker's bible.
Joining an Organized Tour in Bolivia
For most countries, Bolivia included, solo travel is the name of the game. That said, if you are short on time, energy, or just want to be part of an awesome group of travelers you can opt to join an organized tour. Joining a tour is a great way to see a majority of the country quickly and without the effort that goes into planning a backpacking trip. However—not all tour operators are created equal—that is for sure.
G Adventures is a solid down-to-earth tour company catering to backpackers just like you, and their prices and itineraries reflect the interests of the backpacker crowd. You can score some pretty sweet deals on epic trips in Bolivia for a fraction of the price of what other tour operators charge.
Check out some of their awesome itineraries for Bolivia here…
Volunteering in Bolivia
Long term travel is awesome. Giving back is awesome too. For backpackers looking to travel long-term on a budget in Bolivia whilst making a real impact on local communities, look no further than World Packers. World Packers is an excellent platform connecting travelers with meaningful volunteer positions throughout the world.
In exchange for a few hours of work each day, your room and board are covered.
Backpackers can spend long periods of time volunteering in an awesome place without spending any money. Meaningful life and travel experiences are rooted in stepping out of your comfort zone and into the world of a purposeful project.
Worldpackers opens the doors for work opportunities in hostels, homestays, NGOs, and eco-projects around the world. We've tried and approved them ourselves – check out our Worldpackers in-depth review here.
If you're ready to create a life-changing travel experience and give back to the community, join the Worldpacker community now. As a Broke Backpacker reader, you'll get a special discount of $20. Just use the discount code BROKEBACKPACKER and your membership is discounted from $49 a year to only $29.
Make Money Online
Are you a native English speaker looking to earn cash whilst traveling the world? Teaching English online is a great way to earn a consistent income—from anywhere in the world with a good internet connection. Depending on your qualifications (or your motivation to obtain qualifications like a TEFL certificate) you can teach English remotely from your laptop, save some cash for your next adventure, and make a positive impact on the world by improving another person's language skills! It's a win-win! Check out this detailed article for everything you need to know to start teaching English online.
In addition to giving you the qualifications to teach English online, TEFL courses open up a huge range of opportunities and you can find teaching work all over the world. To find out more about TEFL courses and how you can teach English around the world, read my in-depth report on teaching English abroad.
Broke Backpacker readers get a 35% discount on TEFL courses with MyTEFL (simply enter the code BACKPKR), to find out more, please read my in-depth report on teaching English abroad.
Whether you are keen to teach English online or looking to take your teaching game a step further by finding a job teaching English in a foreign country, getting your TEFL certificate is absolutely a step in the right direction.
Internet in Bolivia
While the internet isn't fantastic in Bolivia, it's good enough in the cities for doing basic things like checking your social media and booking your next flight. We were able to work from our Airbnb spot in Sucre with no problems, and our friends in La Paz also have a pretty good connection. Most hostels will have free WiFi, although it can be slow outside of common areas.
Of course, you can't expect to get a great connection in remote areas like the Salt Flats or national parks. Better to just put the phone away and enjoy the beautiful surroundings.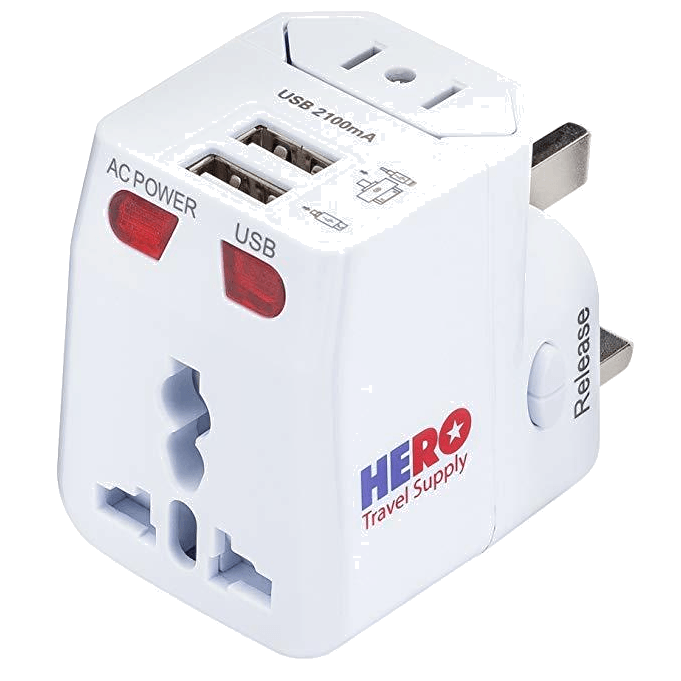 One of the best investments you can make is a
worldwide travel adapter
that will work anywhere! The one featured here is tough, reliable and a solid buy - Don't leave home without one.
GET IT HERE
Must-Try Experiences in Bolivia
Most backpackers come to Bolivia with two main goals – to visit the Salt Flats and to ride the Death Road. These are far and away the most popular activities to do when backpacking Bolivia. As such, it's very easy to find a spot on a tour. It's worth it, however, to do a little research beforehand to find a reputable operator.
Chances are you'll find yourself in La Paz at some point on your trip. This vibrant city has plenty of must try experiences. Be sure to visit the massive outdoor market, a witch doctor, and the cemetery to learn more about Bolivian culture and beliefs.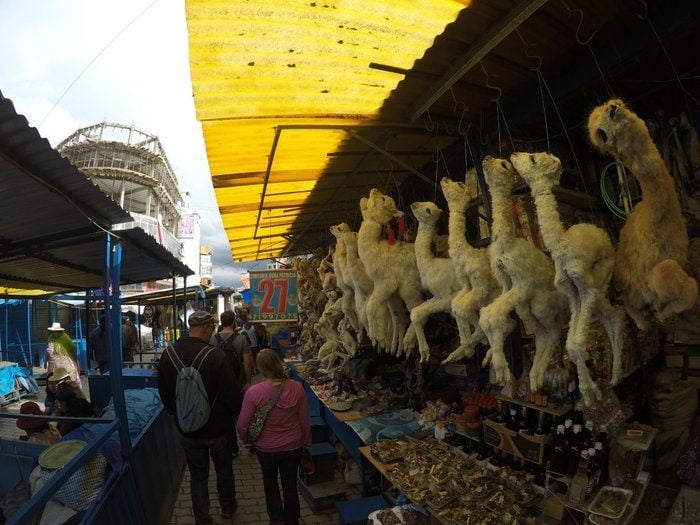 Bolivia is a country full of epic adventures, whether it's climbing a massive mountain or exploring the Amazon. There are plenty of tour operators in La Paz, Sucre, and Santa Cruz that can help you get on a tour.
Wherever you travel in Bolivia, make sure you visit the local markets to try Bolivian cuisine. Pull up a plastic stool and eat like a local. You can get a substantial meal at these markets for just around $2-3 and then add a fresh juice or smoothie for another buck.
People in Bolivia
There are just around 11 million people living in Bolivia. That may not sound like much, but the population of Bolivia has tripled in the last fifty years. A vast majority of people live in the La Paz, Santa Cruz, and Cochabamba regions.
As I mentioned earlier, Bolivia is very ethnically diverse country. There are about three dozen native groups here, which account for around half of the population in total. Bolivia has the largest proportion of indigenous people in all of Latin America. The Aymara and Quechua are the two biggest groups, totaling around 2 million each.
There are many people in Bolivia who are descendants of the Spanish colonizers. Around 25% of Bolivia's population are mestizo, meaning a mix of indigenous and European descendants. Many people assume their mestizo identity, but also identify with one or more indigenous groups.
People in Bolivia are generally quite conservative. A vast majority (around 80%) of them are Catholic, and religion plays a large role in society here.
Bolivians may seem a bit shy, but they're quite welcoming and friendly. They also speak Spanish slowly and clearly, which really helps if you're a gringo struggling with the language.
Food in Bolivia
While Bolivian cuisine is not quite as famous as Peruvian or Brazilian, there is still plenty of delicious local food to dig into here. Eating out in Bolivia is also a great bargain, as you can usually get a set meal for as little as $2-3.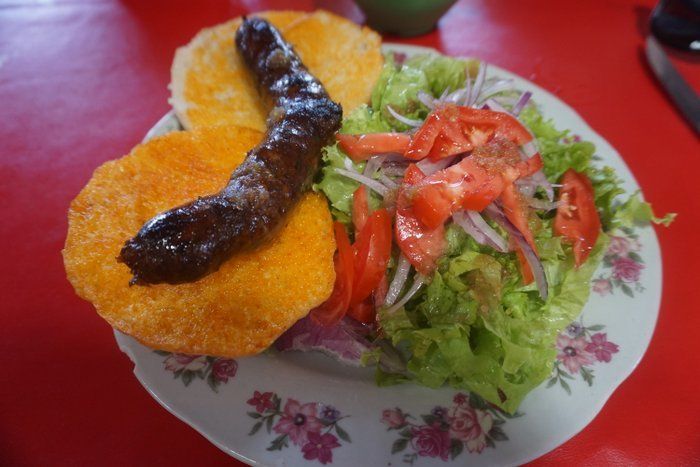 Here are a few of the highlights that you'll just have to try:
Salteñas – These oven-baked pastries are stuffed with meat and vegetables that are drowning in a sweet and spicy gravy. They're Bolivia's answer to empanadas, and they're cheap, tasty, and very messy.
Antichucho – While grilled cow hearts may not sound appetizing, these are a local favourite in Bolivia and are actually quite good. They're typically served alongside a grilled potato with a spicy peanut sauce.
Pique Macho – Are you macho enough to handle this mountain of food? It's a plate of fries covered in beef, sausage, peppers, onions, and boiled eggs.
Picante de Pollo – Fried chicken smothered in a thick, spicy sauce and served with potatoes and rice. This is a popular meal throughout Bolivia.
Buñelos – A fried snack that is often stuffed with cheese. They come in both sweet and savory flavors.
Mondongo – This is a spicy pork stew that is the most famous dish in Sucre. It's known to be a great hangover cure in Bolivia.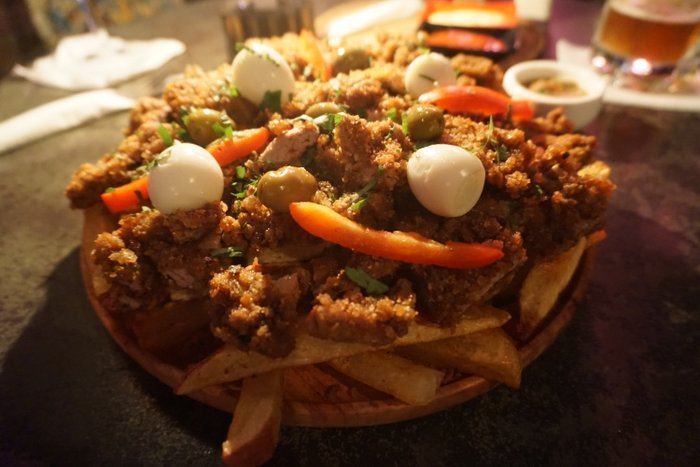 Festivals in Bolivia
With several different indigenous groups, it's no surprise that Bolivia has many festivals throughout the year. It may not get as much attention as the party in Rio, but there's a massive Carnaval celebration in the Bolivian city of Oruro. Just be warned that accommodation in this small city books up far in advance.
As in many other Latin American nations, Bolivia celebrates the Day of the Dead and All Saint's Day at the start of November. At this time, people visit cemeteries to decorate the graves of their ancestors and welcome them back.
Another huge festival in Bolivia is the Aymara New Year. The Aymara are the primary indigenous group in Bolivia and they celebrate their New Year on the winter solstice (June 21 in Bolivia). The town of Tiwanaku hosts the massive party full of music and bonfires.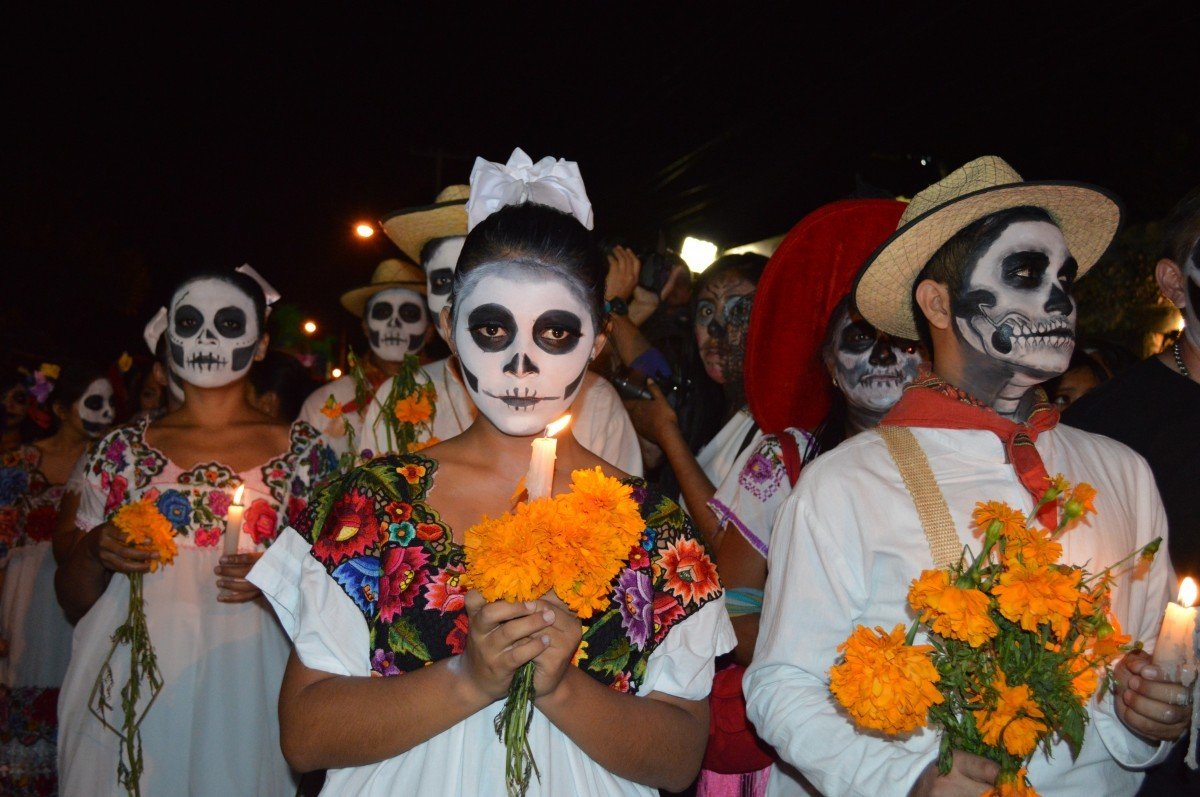 A Brief History of Bolivia
Like so many other nations in Latin America, Bolivia was conquered by the Spanish in 1538. During this time, it was known as Upper Peru. Spanish colonial rule lasted until 1825, when Bolivia gained its independence. The country was named after the liberator Simon Bolivar, who became its first president.
Early on, Bolivia entered into a federation with Peru. This didn't last long, though. The federation crumbled when Peru was defeated by Chile in 1839.
Speaking of Chile, Bolivia went on to lose its Pacific coastline to its neighbor. The country has been fighting to reclaim its access to the sea ever since, even bringing the case to the Hague this year.
Unfortunately, this would not be the only time Bolivia lost territory. The rubber-rich province of Acre was lost to Brazil, and they also lost territory to Paraguay after the Chaco War. This horrible defeat discredited the ruling class and led to a revolution in 1952.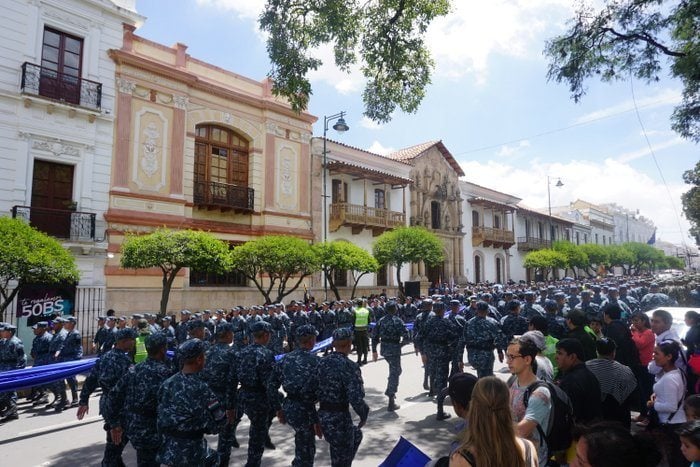 Victor Paz Estenssoro became president after the revolution and introduced sweeping reforms such as universal suffrage and the nationalization of the tin mines. For the first time, the state attempted to incorporate the massive indigenous populations. However, after 12 years he was overthrown in a military coup by his vice president, Rene Barrientos.
Bolivia would go on to experience nearly 20 years of military rule. Things didn't go well for Barrientos, who died in a plane crash in 1969. There were coups and counter-coups, until Hugo Banzer Suarez came to power. The economy grew, but political freedoms were suppressed.
This led to yet another violent coup that saw Luis Garcia over the country. The Garcia regime was notorious for corruption, human rights abuses, and drug trafficking. This caused the US and Europe to cut off aid to Bolivia entirely. Garcia was eventually forced to resign.
Chaos continued to reign supreme in the government of Bolivia. Eventually, Hernan Siles Zuazo once again became president of Bolivia, having previously served from 1956-60. He was forced to resign in 1985 and the parliament chose Paz Estenssoro to serve a 4th term.
Although some economic and social stability were achieved during his term, the collapse of the tin market led to tens of thousands of miners losing their jobs.
In the following decades, power would shift back and forth between several different parties. A major point of contention was the proposed eradication of the coca plant in Bolivia.
On the one hand, drug trafficking was and remains a major problem in the country. On the other hand, the farmers growing the coca plant obviously had issues with its eradication. Major protests also occurred related to income taxes and gas exports.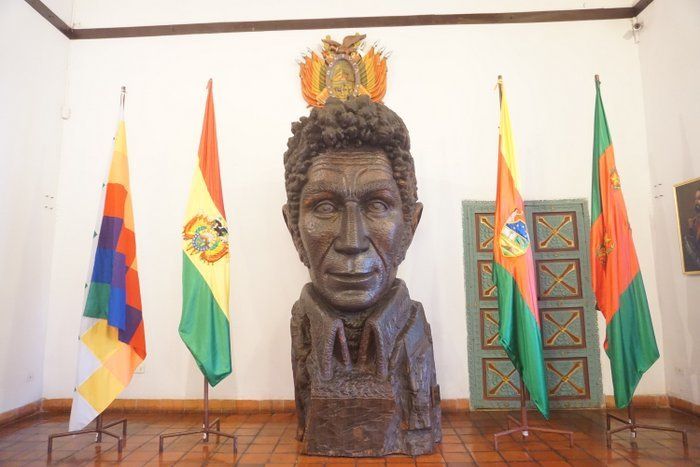 In 2003, President Sanchez de Lozada resigned amidst all the pressure from protests and was replaced by Carlos Mesa. Rising fuel prices soon triggered even more anti-government protests. Mesa himself tried to resign several times, only to be denied by Congress. The third time is the charm, and he finally left office in 2005 as protests continued.
Socialist candidate Evo Morales came to power and became the first indigenous Bolivian to be president. He delivered on his promise to nationalize the gas fields of Bolivia, which had been demanded by indigenous groups for some time. In 2009, a new constitution was approved giving greater rights to the indigenous majority in Bolivia. This led to Morales being re-elected with 60% of the vote.
Morales has been a controversial figure, to say the least. He actually won a 3rd term in 2014, despite saying he wouldn't run for re-election.
There's actually a term-limit in Bolivia, but Morales put forth a referendum recently to allow himself to run for a 4th term next year. Even though he lost the referendum, the courts ruled in his favor and basically said there are no term limits.
Final Thoughts on Backpacking Bolivia
Backpacking Bolivia is an experience you'll never forget. While it's not always easy, the juice is well worth the squeeze here. After travelling all over South America for the better part of a year, I can say from experience that there's no place quite like Bolivia. It's got this mystical energy that's just impossible to put into words.
In addition to being home to the otherworldly Salt Flats, Bolivia has bustling cities, stunning national parks, ancient ruins, and then some. It really is an adrenaline junkie's paradise, with mountain biking, epic hikes, and adventures deep in the Amazon. Bolivia also has a fascinating culture that you'll get to experience along the way.
If you're planning an extended backpacking trip in South America, be sure to add this gem of a country to your itinerary.
Being a Responsible Backpacker in Bolivia
Reduce your plastic footprint: Perhaps the best thing you can do for our planet is to make sure you do NOT add to the plastic problem all over the world. Don't buy one-use water bottles, the plastic ends up in landfill or in the ocean. Instead, pack a tough travel water bottle.
Go and watch A Plastic Ocean on Netflix – it'll change how you view the plastic problem in the world; you need to understand what we are up against. If you think it doesn't matter, get off my fucking site.
Don't pick up single use plastic bags, you're a backpacker – take your daypack if you need to go to the shop or run errands.
Bear in mind, that many animal products in countries you travel through will not be ethically farmed and won't be of the highest quality. I'm a carnivore but when I'm on the road, I only eat chicken. Mass-farming of cows etc leads to the rainforest being cut down – which is obviously a huge problem.
Recently, my gear-venture, Active Roots has started to sell water bottles. For every Active Roots water bottle sold, we donate 10% to PlasticOceans.org – an awesome initiative aimed at educating people on the risk of single use plastic and helping to clean up our oceans. Help save the planet, whether you take an Active Roots bottle or not – TAKE RESPONSIBILITY for your plastic footprint, don't be a dick.
Need more guidance? – Check out our post on how to be a responsible backpacker.
While you may be tempted to snap some photos of indigenous people in their incredibly colourful clothing, it's extremely rude to photograph someone without their permission. Learn how to ask whether or not it's ok to take a photo in Spanish and respect people if they say no. Or just get a good zoom lens and know how to be sneaky.
It's true that Bolivia is home to some of the purest cocaine in the world, but just beware that if you buy it here you're supporting a pretty awful industry that most likely involves things like human trafficking. The same goes for hiring a prostitute here, as many underage girls are sold into it. I advise you to stick to booze and trying to pick up fellow backpackers.
Yay for transparency! Some of the links in this post are affiliate links. This means that if you book your accommodation, buy a book or sort your insurance, I'll earn a small commission at no extra cost to you. I only link to stuff I've actually used and never endorse crap. Your support helps me keep the site going.
---
Need More Inspiration???
Liked this Post??? PIN BELOW!