Ahh Bolivia, a country with so much to offer travellers. Everything from The Amazon Rainforest to the Andes Mountains can be found here.
But it's not all amazing natural and historical sites. Border conflicts, a big issue with poverty, petty crime, and narcos gangs galore mean Bolivia isn't all that perfect.
So naturally, "Is Bolivia safe?" you may be thinking. To help you figure that one out I have put together a mammoth insider's guide to staying safe in Bolivia. I'm all about travelling smart, so I'm going to be giving you my top safety tips for Bolivia.
There are a lot of things about this South American country that you're going to want to know. So, I'll be answering all your questions to help you decide for yourself whether or not Bolivia is for you. Everything from "Is the public transport safe in Bolivia?" to "Is Boliva safe for tourists?" is in this guide.
You may be worried as a solo female traveller thinking about embarking on a trip to Bolivia, or you may be an intrepid parent wondering if Bolivia is safe to travel with children in tow. Whatever the reason you're reading this right now, our epic guide has got you covered.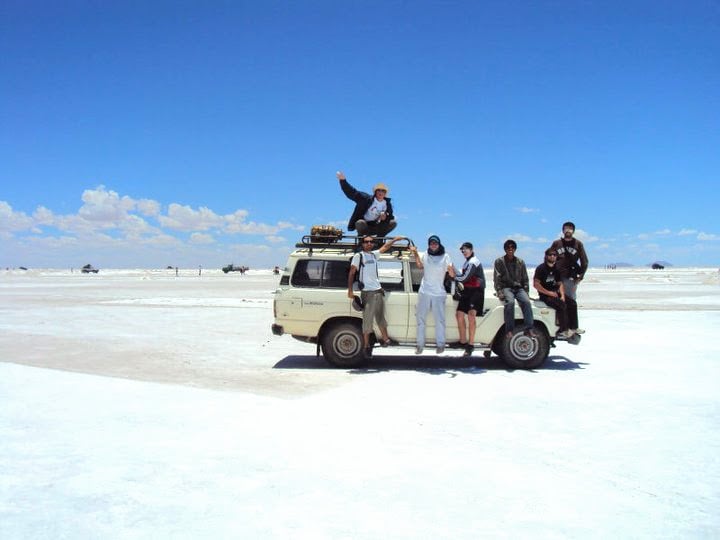 There is no such thing as a perfect safety guide, and this article is no different. The question of "Is Bolivia Safe?" will ALWAYS have a different answer depending on the parties involved. But this article is written for savvy travellers from the perspective of savvy travellers.
The information present in this safety guide was accurate at the time of writing, however, the world is a changeable place, now more than ever. Between the pandemic, ever-worsening cultural division, and a click-hungry media, it can be hard to maintain what is truth and what is sensationalism.
Here, you will find safety knowledge and advice for travelling Bolivia. It won't be down to the wire cutting edge info on the most current events, but it is layered in the expertise of veteran travellers. If you use our guide, do your own research, and practise common sense, you will have a safe trip to Bolivia.
If you see any outdated information in this guide, we would really appreciate it if you could reach out in the comments below. We strive to provide the most relevant travel information on the web and always appreciate input from our readers (nicely, please!). Otherwise, thanks for your ear and stay safe!
It's a wild world out there. But it's pretty damn special too. 🙂
Updated October 2023

Unlock Our GREATEST Travel Secrets!
Sign up for our newsletter and get the best travel tips delivered right to your inbox.
Is Bolivia Safe to Visit Right Now?
Bolivia is safe(ish) to visit right now.
Make sure you do your travel research before starting your Bolivian backpacking adventure so you get to see all of this amazing country safely!
Despite some safety concerns, I would still recommend a visit to Bolivia to backpackers – I went, had no issues and LOVED it. This country claims to have the lowest crime rates in South America, but that doesn't mean it's true.
Let's get into some of the reasons why Bolivia isn't 100% safe…
Bolivia is the 3rd largest producer of cocaine in the world. That comes with gangs, corruption, and bribery – narcos stuff.
La Paz, Santa Cruz, Cochabamba, Copacabana, Oruro etc can be quite dodgy at night time.
Petty theft is on the rise. There are sketchy taxis, ATM theft, kidnappings etc.
La Paz is the highest-altitude capital in the world. There are dangers of altitude sickness here.
Road blockades (bloqueos) are not uncommon and the political situation is not very stable. This sort of thing can affect public transport, possibly leading to you even getting stranded.
Protests themselves can be quite common and crazy. The biggest building in La Paz, the Supreme Electoral Court, was burned down in December 2018.
Finally, The Amazon Rainforest can be pretty life-threatening at times: venomous snakes, poisonous insects and other deadly creatures.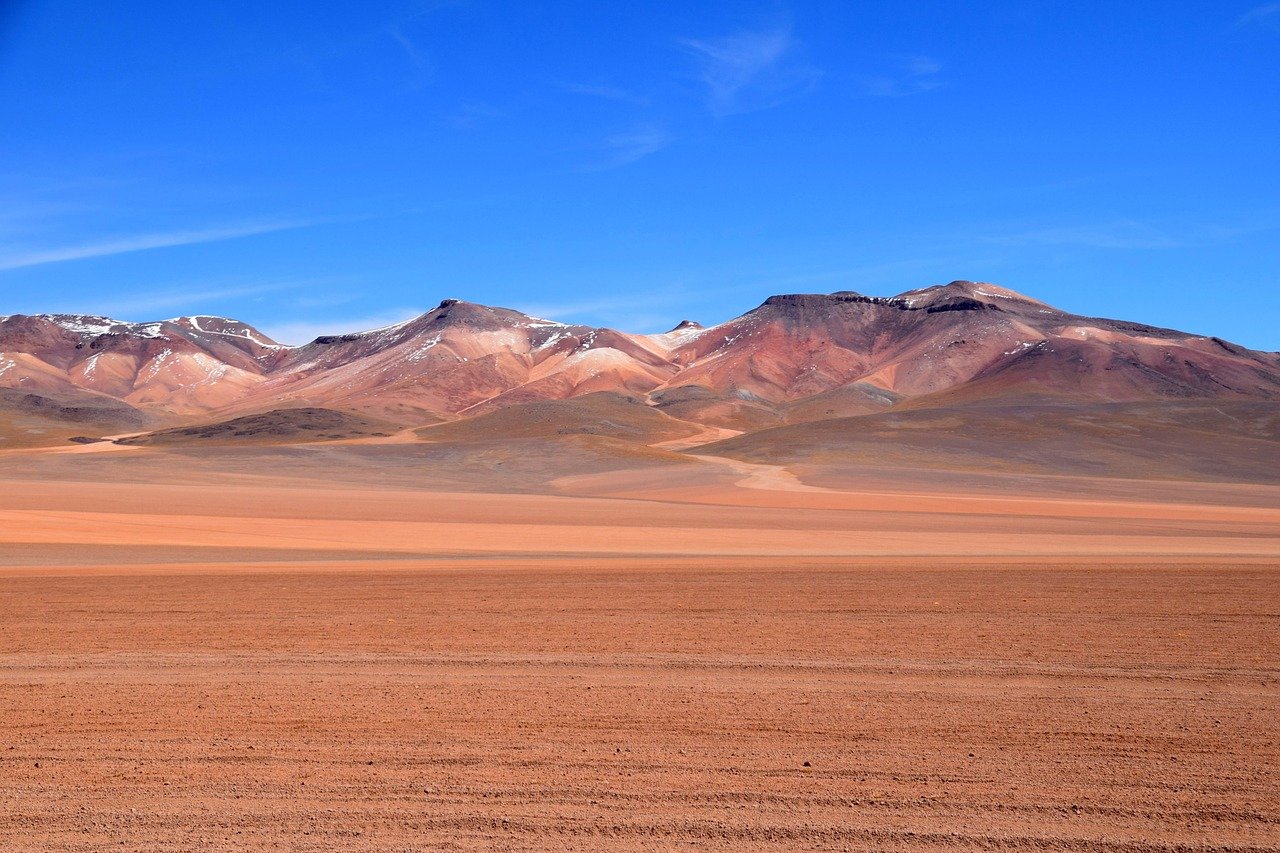 Here are a couple of facts and figures about Bolivia's safety: In terms of 2021's Global Peace Index, Bolivia ranks 105th out of 163 countries (higher than the USA)—this is moderate so no red warnings here. Just over 60% of the population lived in poverty in 2019 and 37.7% lived in extreme poverty.
In short, Bolivia is safe to visit. But, you MUST be careful and aware of the country's economic, political and physical situation.
*DO YOUR OWN RESEARCH*
Safest Places in Bolivia
Bolivia is considered to be one of the safest countries to travel in South America. Here are some of the popular backpacking locations in Bolivia that are considered to be generally safe areas.
Of course, this is just a guide. Some areas of La Paz will be dangerous, and some remote villages out in the sticks will be very safe. It's best to do your own research when deciding where to stay in Bolivia.
Uyuni
Uyuni is one of the safest cities in Bolivia. It serves as the gateway to the world-famous salt flats.
There are some great hostels in Uyuni as so many tourists pass through here. It is generally considered a safe region. Safety in numbers, basically. Violent crime here is rare.
Copacabana
A stop in Copacabana to see Lake Titicaca is on most backpacker's itineraries for Bolivia. Especially those who are travelling overland to or from Peru. It is advised that all travel to and from Copacabana is done during daylight hours. The overnight bus connecting La Paz and Copacabana is notoriously dodgy.
La Paz (Sopocachi and Malecon)
As you probably expected, the safest areas are the most touristy areas. Whilst Sopocachi and Malecon are safe areas of La Paz, petty crime is common here. Whilst you may not be in danger, be on high alert.
Many of the best hostels in La Paz are in these areas, making friends and chatting to the hostel staff is a great way to gauge safety in a given area.
Dangerous Places in Bolivia
Not all of Bolivia is safe to travel to. Here are some places I would recommend staying clear of. I'm recommending you don't visit these places if you are concerned about safety, not telling you to not go.
Cochabamba – the Coronilla Hill area specifically is a no-go. The whole city is not unsafe.
Santa Cruz – again, the whole city is not unsafe, but it is considered the most unsafe city in Bolivia.
Chapare and Yungus Regions – these regions are neighbouring Peru, Brazil etc. Just avoid them.
ANYWHERE at night – this goes without saying. It's key to avoiding violent crime in Bolivia.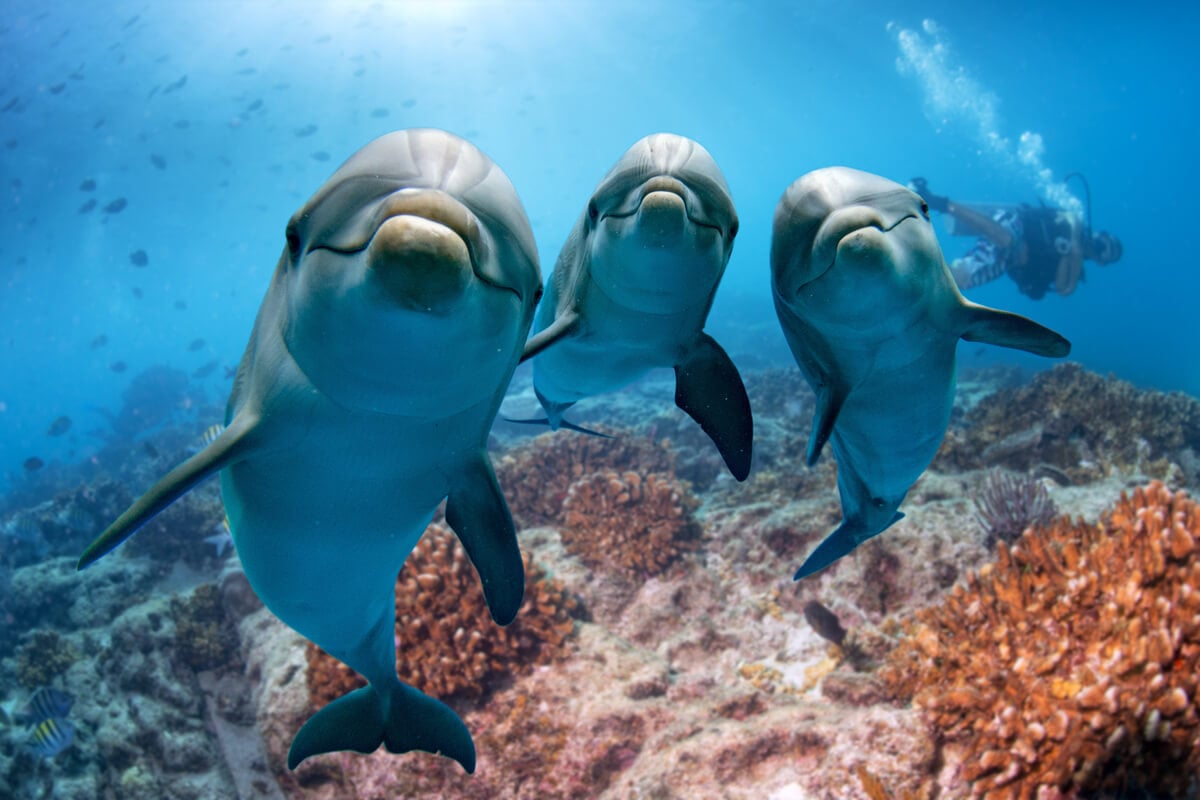 The Future of the SIM Card is HERE!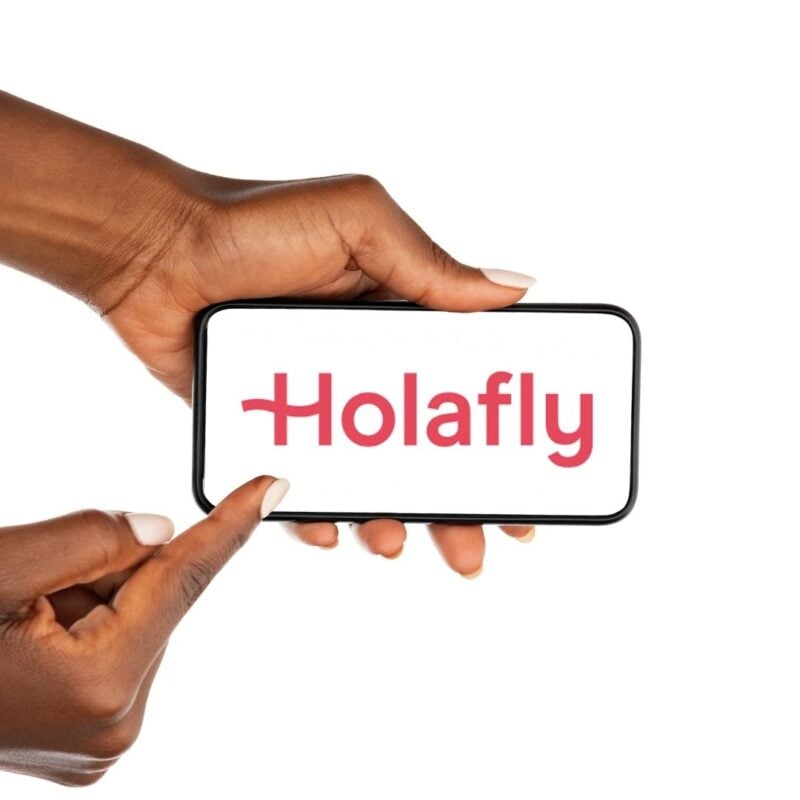 A new country, a new contract, a new piece of plastic – booooring. Instead, buy an eSIM!
An eSIM works just like an app: you buy it, you download it, and BOOM! You're connected. It's just that easy.
Is your phone eSIM ready? Read about how e-Sims work or click below to see one of the top eSIM providers on the market and ditch the plastic.
Grab an eSIM!
15 Top Safety Tips for Travelling to Bolivia
Keeping yourself out of danger just means travelling smart. I have a few safety tips for travelling to Bolivia to help you do just that on your trip to this epic country…
Keep your belongings close – petty theft is a real thing, especially in Santa Cruz and La Paz.
Don't walk around looking flashy – makes you even more of a target for petty and violent crime.
Use proper taxis – the increasing amount of robberies by 'taxi' drivers is alarming.
Careful at transport hubs – taxi ranks, bus terminals, train stations and so on.
Try not to use ATMs at night – or in deserted places – thefts can occur.
Steer clear of Coronilla Hill in Cochabamba – a known spot for drug addicts and crime in Bolivia.
Cover up against mosquitoes – Malaria and dengue fever exist, learn how to keep mozzies away.
Be aware of snakes – including rattlesnakes. Watch where you're treading!
Stay away from drugs – if you get involved in cocaine, the minimum sentence is 8 years!
Ayahuasca… do your own research first before heading to a retreat because this stuff can really mess you up.
Be careful when travelling in the mountain areas during the rainy season.
Don't travel after dark – the risk of being targeted for crime is much higher.
Watch out for fake police officers.
Beware of over-friendly people – especially if they invite you to their house!
Learn some Spanish – it's always fun to learn a new language anyway!
Keep your wits about you, especially at night. Keep in mind possible dangers, and watch out for who's around you.
Relax, you should be fine.
Travelling solo is great! You can travel at your own pace, meet some cool people, learn some stuff about yourself and not have to answer to anybody. But it's not always easy.
When solo travelling, you'll just have to be extra smart with how you travel. So here are some tips for solo travellers in Bolivia 🙂
Try to stay at social hostels where you can get to know other travellers.
You can stay at local Alojamientes – low-key local hotels which charge per person.
It's really not a good idea to wander into any natural wilderness by yourself.
Join a tour. This is not 'not backpacking' but just a smart way to go about things.
Hit up language exchange meet-ups called Parlana.
Don't get too drunk when you're out and about – self-explanatory really.
Ask the locals for advice. Chat to the people running your hostel or guesthouse, why not?
Don't keep all of your valuables in one place. Money, wallet, cards – separate pockets.
Let people know where you are and what you're doing – even if it's just one text.
Make friends. There is safety in numbers.
It may not always be 100% safe in Bolivia for solo travellers, but there are a lot of other backpackers out there who are travelling solo around Bolivia. It's a good chance to break out of your comfort zone and meet some like-minded people (and locals).
So stay safe, make some travel buddies, go on some tours, and keep your stuff secure. You'll be fine!
Is Bolivia Safe for Solo Female Travellers?
When it comes to being a solo female traveller in Bolivia, there may, unfortunately, be dangers. Poverty fuels a lot of petty theft and women do get targeted more for that. However, most women travelling here will feel fairly safe.
There are friends to be made, incredible trekking to be had, and interesting cultures to soak up. But as in your home country (probably), there is harassment and other issues you should be aware of. So I've shared my safety tips for solo female travellers in Bolivia…
Choose accommodation wisely -make sure you can lock your room.
Make friends with other travellers – especially for things like going out at night.
Try to dress conservatively – watch what the local women are wearing and copy it.
Don't leave your drinks unattended – duh.
Don't tell people all your personal information – strangers don't need to know this.
Learn some Spanish – it will go down well and help you get around.
Be extra cautious when you're in busy, touristed areas.
Don't walk around by yourself at night.
Look like you know where you're going – be confident, even if you don't feel like it.
If you are harassed by things like sexual comments or whistling at you, just ignore it.
Save emergency numbers in your phone – speed dial is great, use it.
So there you have it – my top tips for solo travel as a woman in Bolivia. Many women travel to Bolivia and have a great time without any trouble so long as they apply basic safety precautions.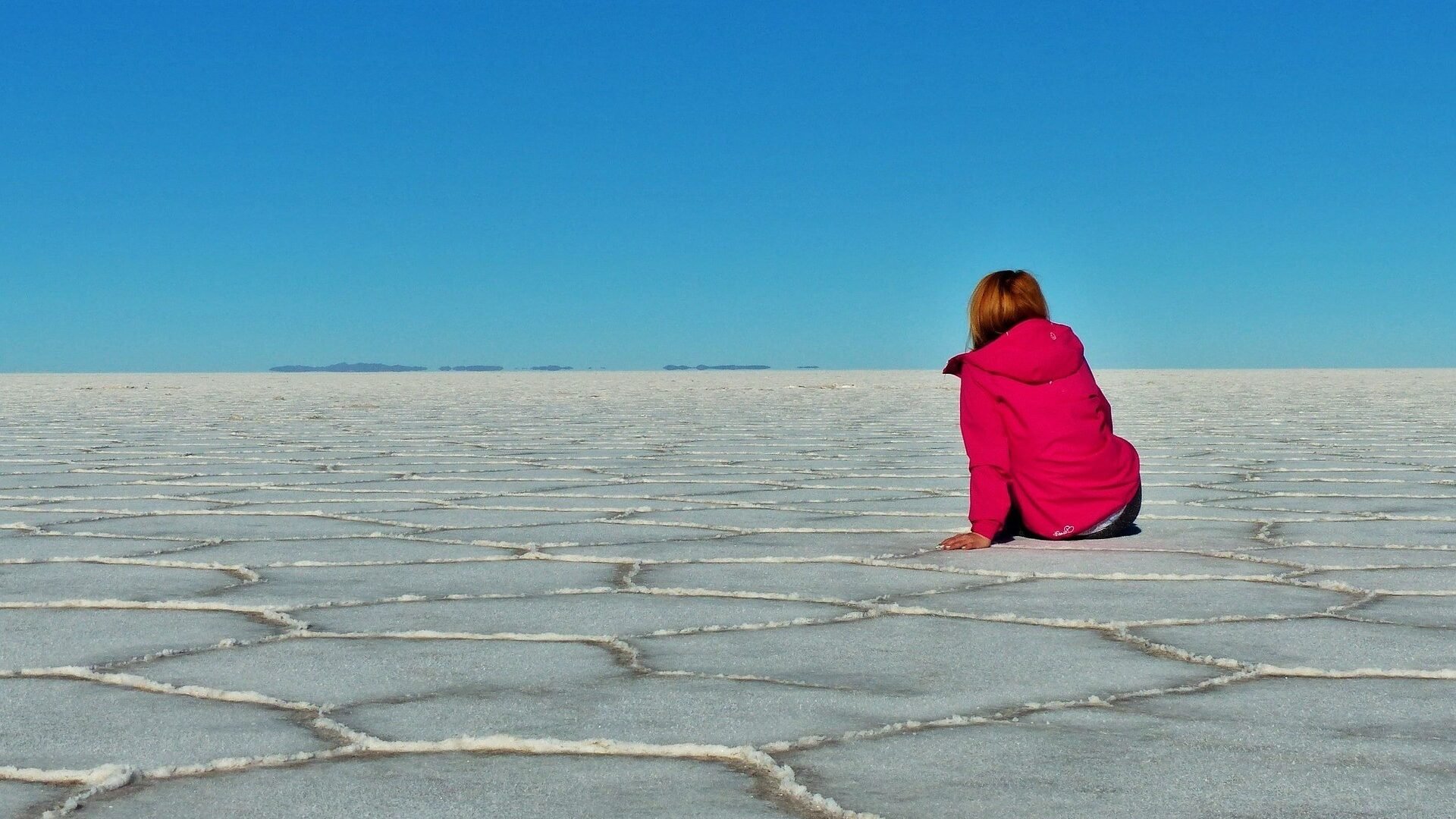 Have you sorted your accommodation yet?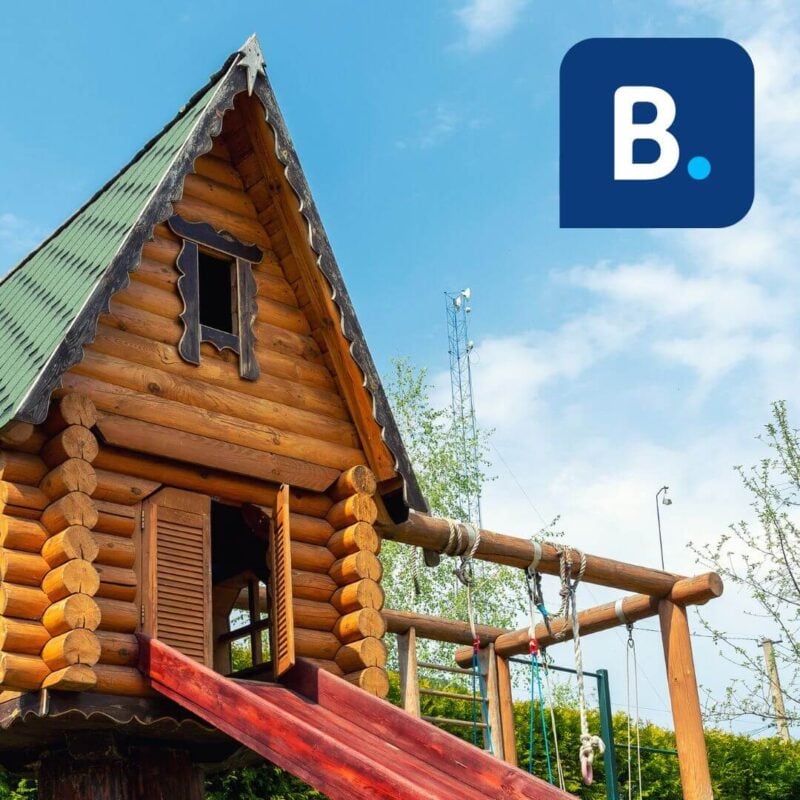 Get 15% OFF when you book through our link — and support the site you love so dearly 😉
Booking.com is quickly becoming our go-to for accommodation. From cheap hostels to stylish homestays and nice hotels, they've got it all!
View on Booking.com
Is Bolivia Safe to Travel for Families?
Family travel is great. Bolivia is definitely an out-there destination for families. But that's not to say it can't be done.
You've got to be properly prepared if you do plan to visit Bolivia as a family. Bolivia has unpredictable weather, political upheaval to plan around and some pretty low standards of hygiene to worry about.
It's also super important to think about the altitude you're travelling at in Bolivia and the effect it has on children. For example, it's not a good idea to fly directly into La Paz if you're coming from somewhere low-altitude. This is a high city and children are much more susceptible to altitude sickness than adults.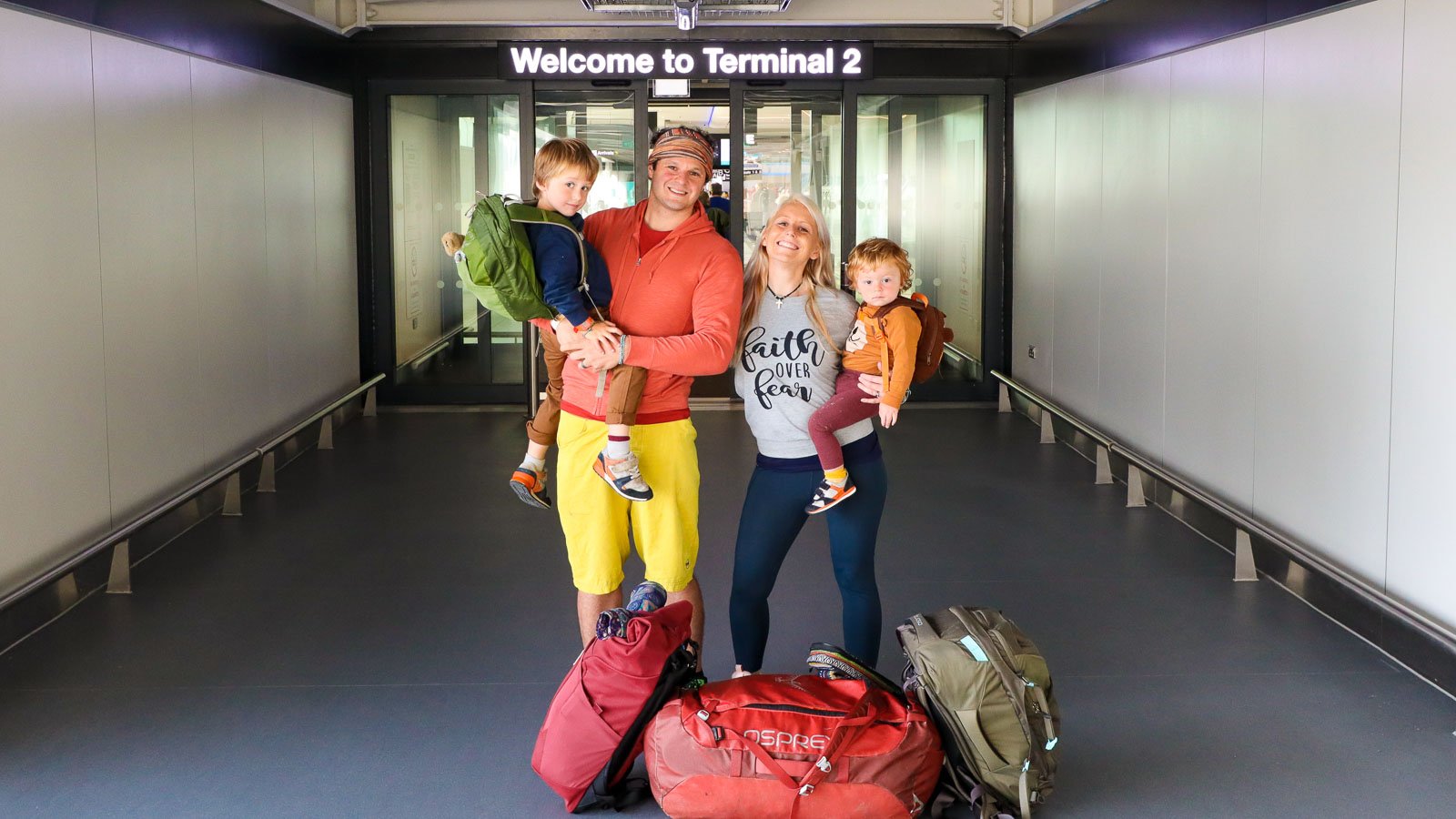 You should definitely pack a well-equipped first aid kit and make sure everyone's got the right vaccinations. Ensure that you've got a lot of protection from the sun – so bring a load of sunscreen and sunhats – plus from mosquitoes as well.
Bolivian society is all about the kids. This means visiting Bolivia with your kids in tow will break down barriers with the locals, which is always a plus!
People do have an awesome time in Bolivia. The amazing wildlife this country has to offer is enough to make any child lose their mind: you can see jaguars, pumas and even pink river dolphins!
Travelling to Bolivia with your family isn't unsafe, but it's also not for the faint of heart. Make sure you're fully prepared and that you know what to expect, and your family will have the best time.
Getting Around Bolivia Safely
Ok, so what about transport in Bolivia? Here's the rundown!
Driving in Bolivia
It's not always safe. Road conditions can be pretty hazardous. Other drivers (bus drivers in particular) are notorious for being awful drivers in Bolivia.
Not many people hire cars in Bolivia because it's tough. If you do, arm yourself with solid rental car insurance!
Taxis in Bolivia
Taxis aren't always safe. They can be pretty sketchy and a good way for drivers to target foreigners. A good rule of thumb is to never hail a taxi in Bolivia.
For safety's sake, it's very important to get a legal taxi.
There are two types of cabs: taxis and radio taxis. Taxis are just random cars with a TAXI sign on the side. They're fake and illegal – the bad kind we just spoke about. Radio taxis, on the other hand, have a proper bubble taxi sign on top and are legal.
Surprisingly, there is Uber in Bolivia and it's safe! You'll find it in La Paz and Santa Cruz. It's actually cheaper and safer than the local taxis.
Buses in Bolivia
Cheap, but uncomfortable and slightly dangerous. Loads of buses go along the same routes every day, meaning you won't have too much trouble getting them. At night the route between Copacabana and La Paz is notoriously sketchy; beware.
Trains in Bolivia
This can be an amazing way to see the country. Travelling on the trains is often the safest and most comfortable way to get around Bolivia.
Boats in Bolivia
Ferries and riverboats also exist and are popular for exploring more remote areas along the Amazon. Just be careful that the boat is in good condition and that it's not overpacked.
Public transport in Bolivia isn't all safe. But that doesn't mean you can't do it.
Be careful, and you'll be fine.
If you're worried about safety, the first thing to do would be to cover yourself against the unknown with some good quality travel insurance!
ALWAYS sort out your backpacker insurance before your trip. There's plenty to choose from in that department, but a good place to start is Safety Wing.
They offer month-to-month payments, no lock-in contracts, and require absolutely no itineraries: that's the exact kind of insurance long-term travellers and digital nomads need.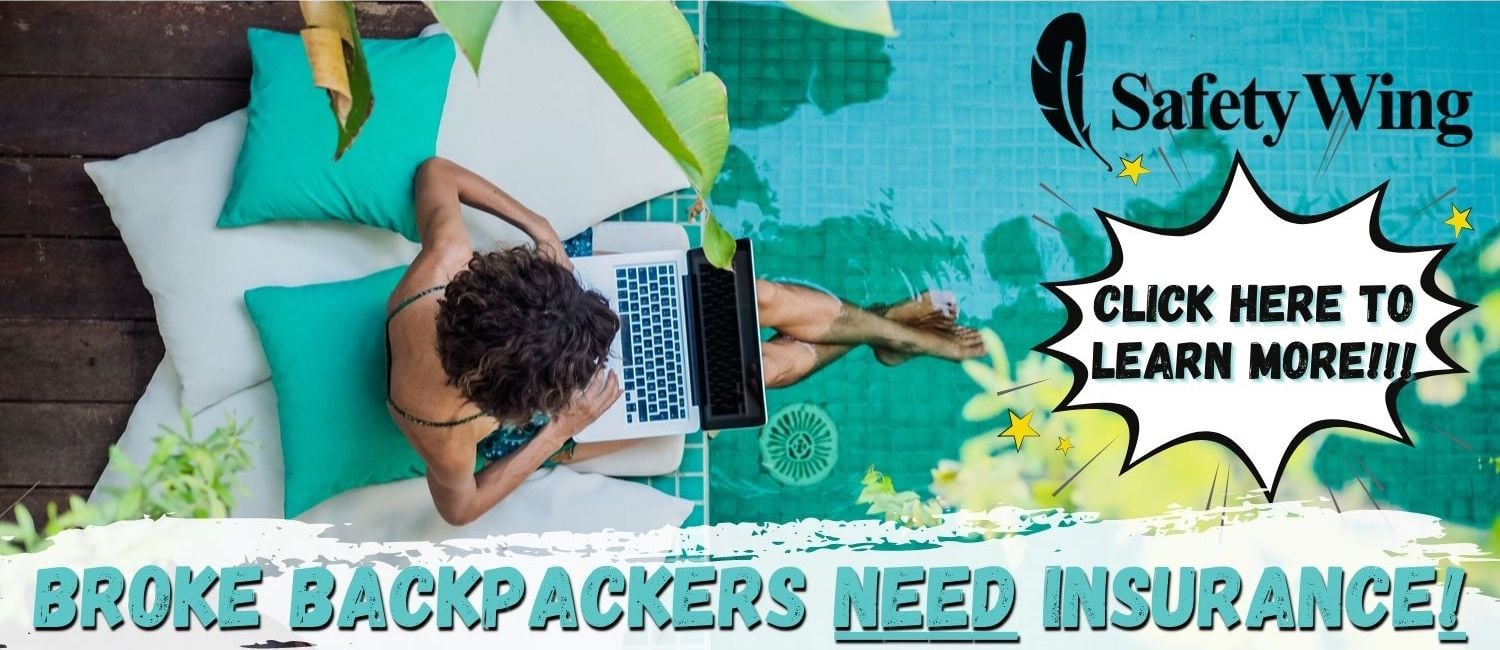 SafetyWing is cheap, easy, and admin-free: just sign up lickety-split so you can get back to it!
Click the button below to learn more about SafetyWing's setup or read our insider review for the full tasty scoop.
FAQs About Staying Safe in Bolivia
Here are some quick answers to common questions about safety in Bolivia.
So, How Safe is Bolivia?
Bolivia is safe to travel to, but you should exercise increased caution. You should be aware that you most likely will encounter some issues. Beware of the possibilities of danger and you should be fine.
There may be problems with the safety of taxis in Bolivia, dodgy areas around the city of La Paz or you may have to deal with fake police. There may also be a lot of flooding and landslides during your trip to Bolivia. You may find yourself unable to go outside because of huge protests that can happen from time to time.
These, and so many more issues are things you'll have to think about if you're planning a trip to Bolivia. On the one hand, it's not dangerous but on the other hand, it could be dangerous. There's no 100% guarantee either way. However, there are ways to at least minimise the chances of getting caught up in bad situations.
I've gone through a whole load of them in this epic guide, but to recap:
Use your common sense.
Don't walk around sketchy-looking areas.
Don't drive in Bolivia.
Ignore catcalls.
Be wary of weirdo men.
Make friends with other travellers
Don't fall for scams.
Keep an eye on the local news.
Don't drink too much.
Don't let these things discourage you from visiting Bolivia, it is a truly stunning country and one of my favourites in all of South America. Good luck out there guys, have a blast!
Disclaimer: Safety conditions change all over the world on a daily basis. We do our best to advise but this info may already be out of date. Do your own research. Enjoy your travels!
---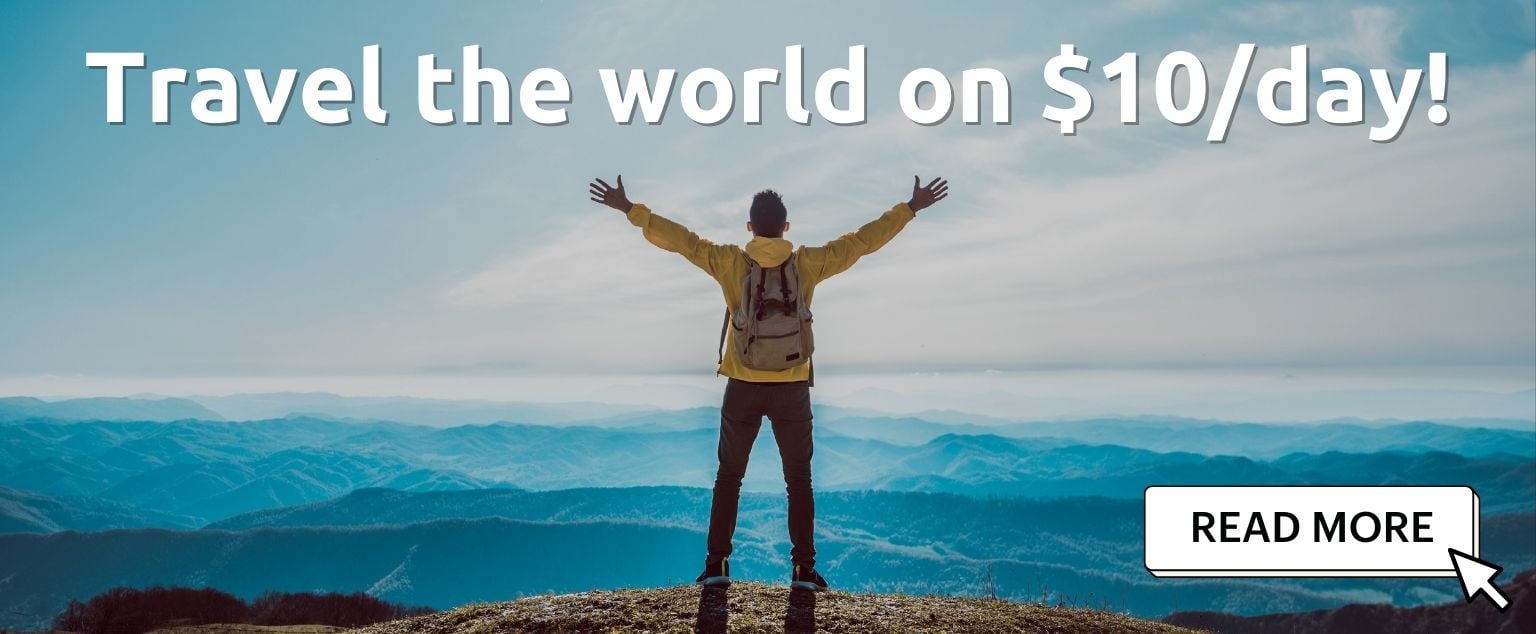 And for transparency's sake, please know that some of the links in our content are affiliate links. That means that if you book your accommodation, buy your gear, or sort your insurance through our link, we earn a small commission (at no extra cost to you). That said, we only link to the gear we trust and never recommend services we don't believe are up to scratch. Again, thank you!