There's nothing I love more than dreaming about bucket list adventures, especially when they're around the corner. If you're reading this, you too, are likely in the need of some seriously epic inspiration right about now.
Don't worry–you're in for a heck of a virtual (which will hopefully turn into the real thing soon) adventure!
Whether it be a dream trek somewhere in the mountains of South Asia, or an unreal road trip through a can't-miss national park, our planet is filled with bucket list trips that you'll remember for a lifetime.
These are the types of journeys that stay with you forever, adventures that push your limits and make you reconsider what's truly possible… AKA the best type of bucket list experiences.
So with consideration for all types of travelers in mind, here are 21 travel bucket list ideas that will be sure to make this year the most memorable yet!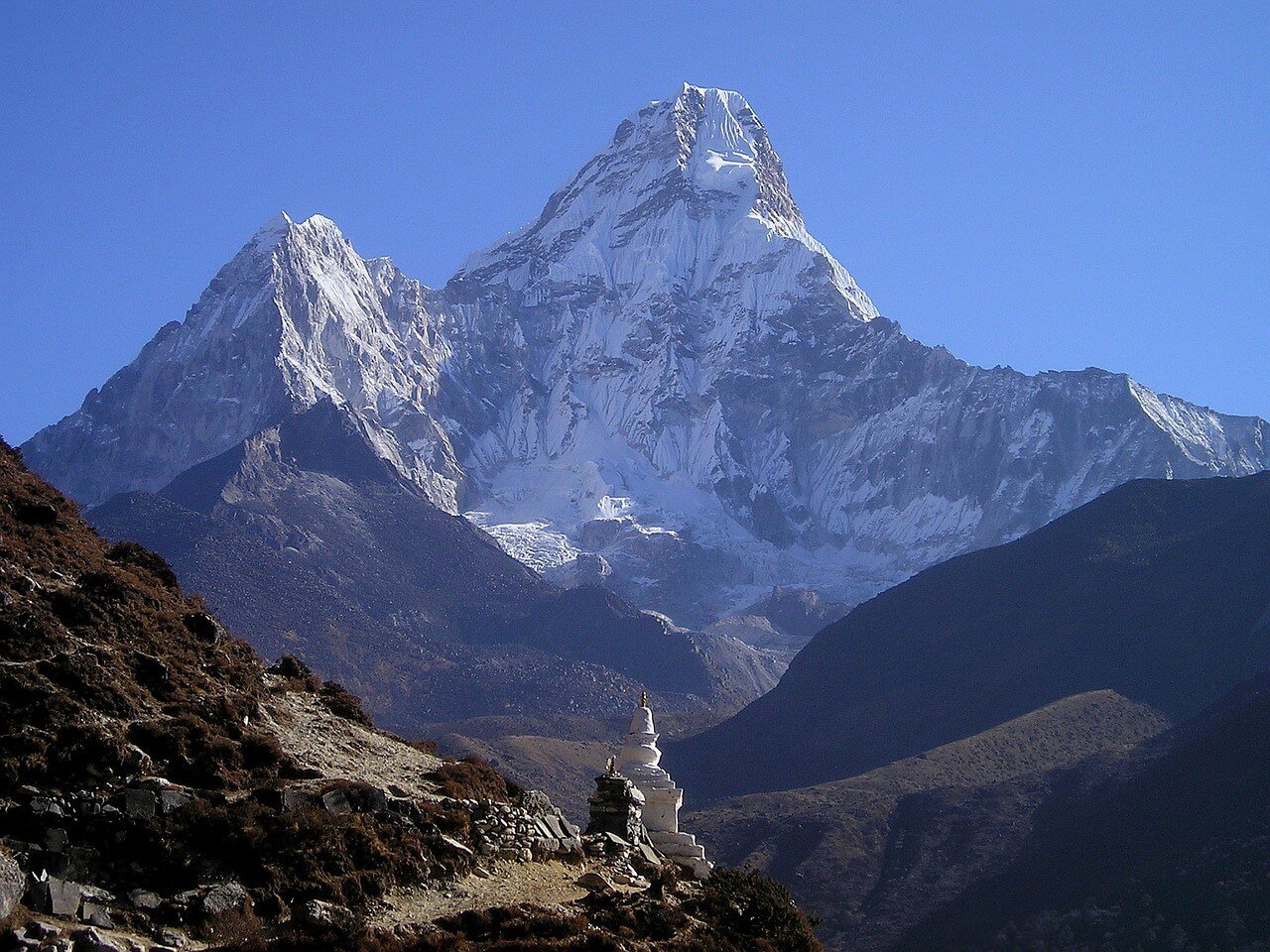 The 21 Best Bucket List Adventure Ideas (to Knock Your Socks Off!)
Crazy adventures, travel bucket list trips, wild experiences: you've dreamed it, you can do it. From the best destinations for adventure travel to the most absolutely insane adventures you can have, here are 21 ultimate bucket list ideas to change your life.

Unlock Our GREATEST Travel Secrets!
Sign up for our newsletter and get the best travel tips delivered right to your inbox.
Epic Adventures For Your Travel Bucket List
Travelers, these are for you. Pack up and get ready for some of best international adventures around.
1. Road trip the Karakoram Highway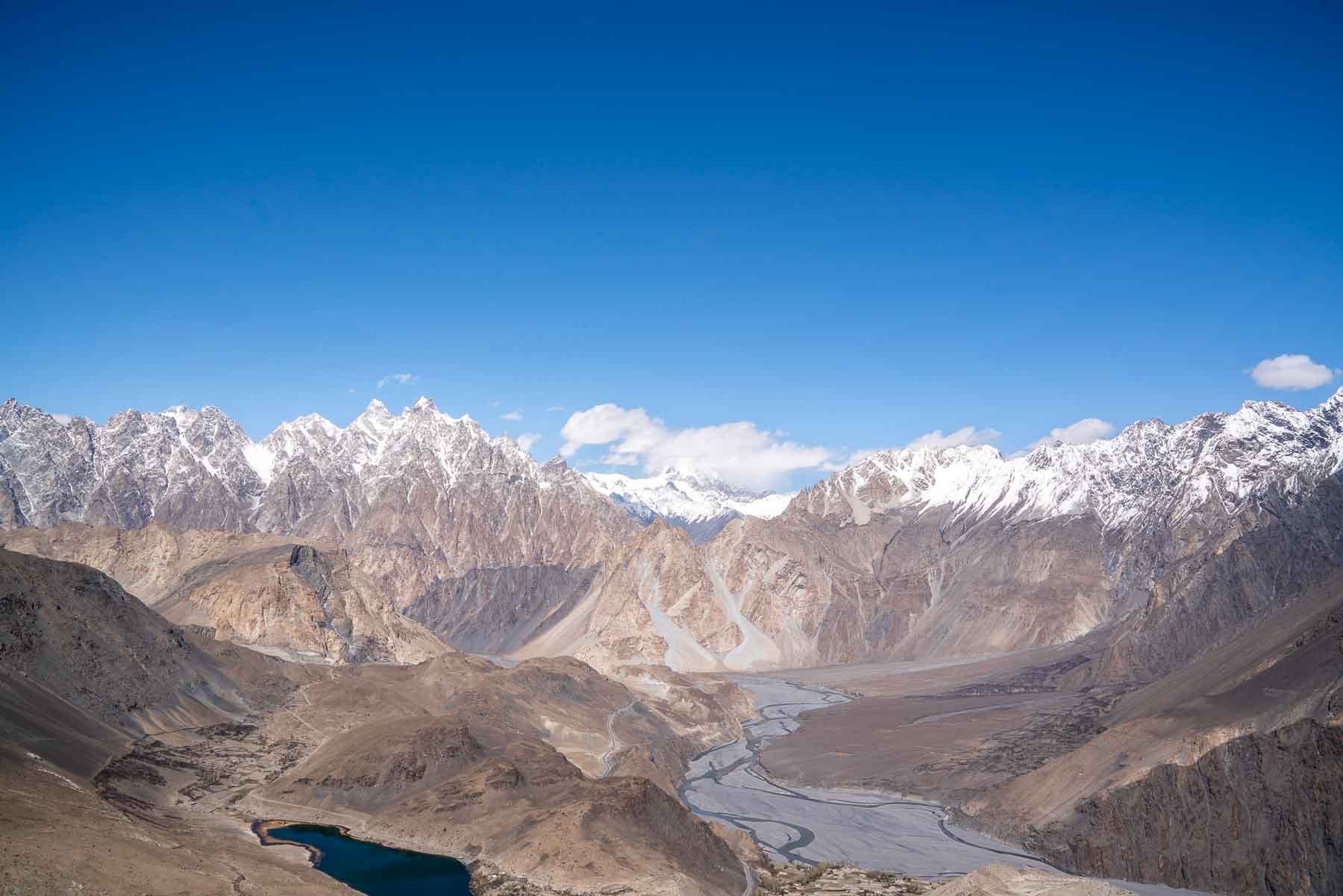 You can't talk about bucket list travel destinations without mentioning Pakistan. It's only adventure travel's crown jewel, after all. And what better way to experience its magic than via a road trip through the 8th Wonder of the World, the Karakoram Highway?
From the delicious history, culture and food of Lahore to the unbelievable beauty of Gilgit Baltistan, the entire country is epic, but the Karakoram Highway alone is enough of a reason to make a backpacking adventure in Pakistan a bucket list trip ASAP.
The famous Karakoram Highway (which connects Pakistan with China) coasts along some of the most beautiful views I've personally ever seen. The iconic Passu Cones along with a multitude of other mountains and iconic scenery will greet you.
Other must stops along the highway include:
Hussaini Suspension Bridge
Attabad Lake
Batura Lake
The Passu Glacier
And if you like meat, the best restaurant I may have ever visited in my life: the Yak Grill near the Passu Cones!
A week is enough to get a good feel for the highway (including the Karakoram National Park where hundreds of yaks and marmots live), though you'd need a lifetime to truly get to know Pakistan.
"I'm not like the others", said this guidebook — and we have to agree.
484 pages with cities, towns, parks,
and ALL the out-of-the-way places you will WANT to know.
If you truly want to discover Pakistan, download this PDF.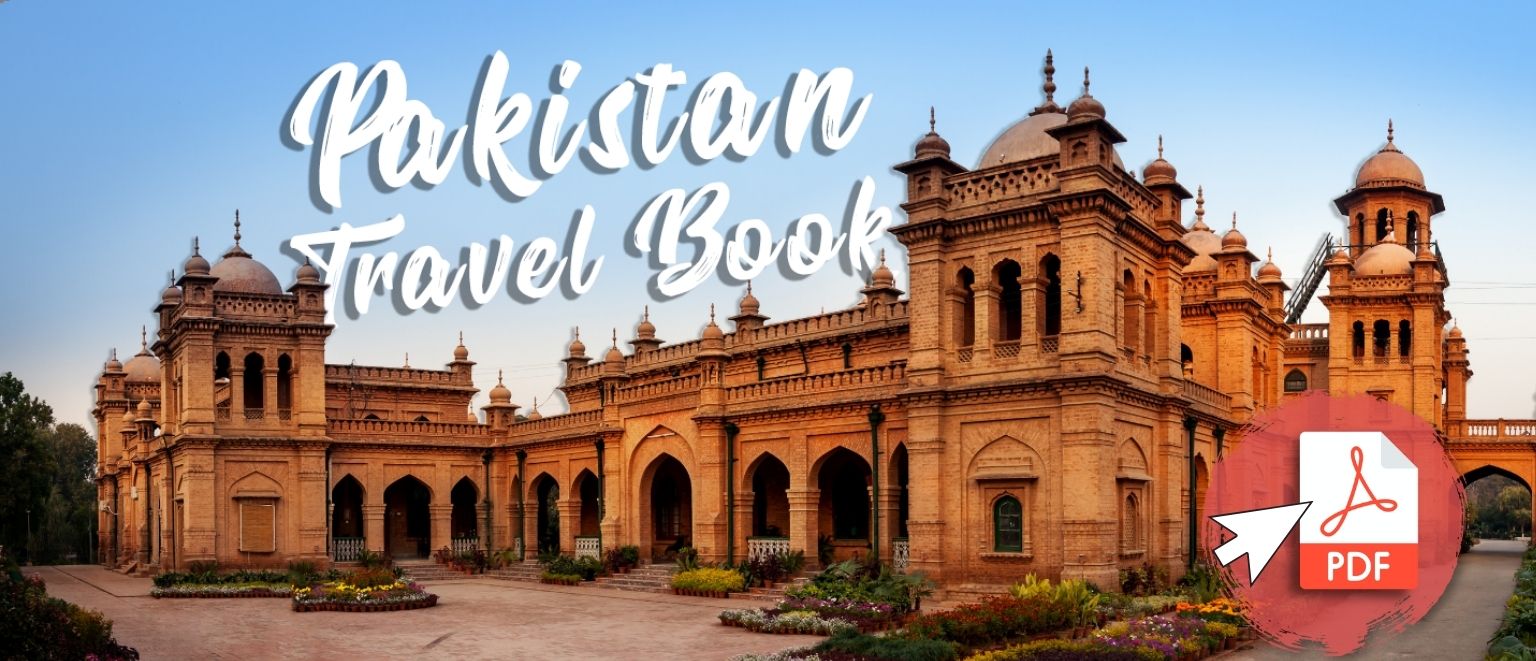 2. Take in India by train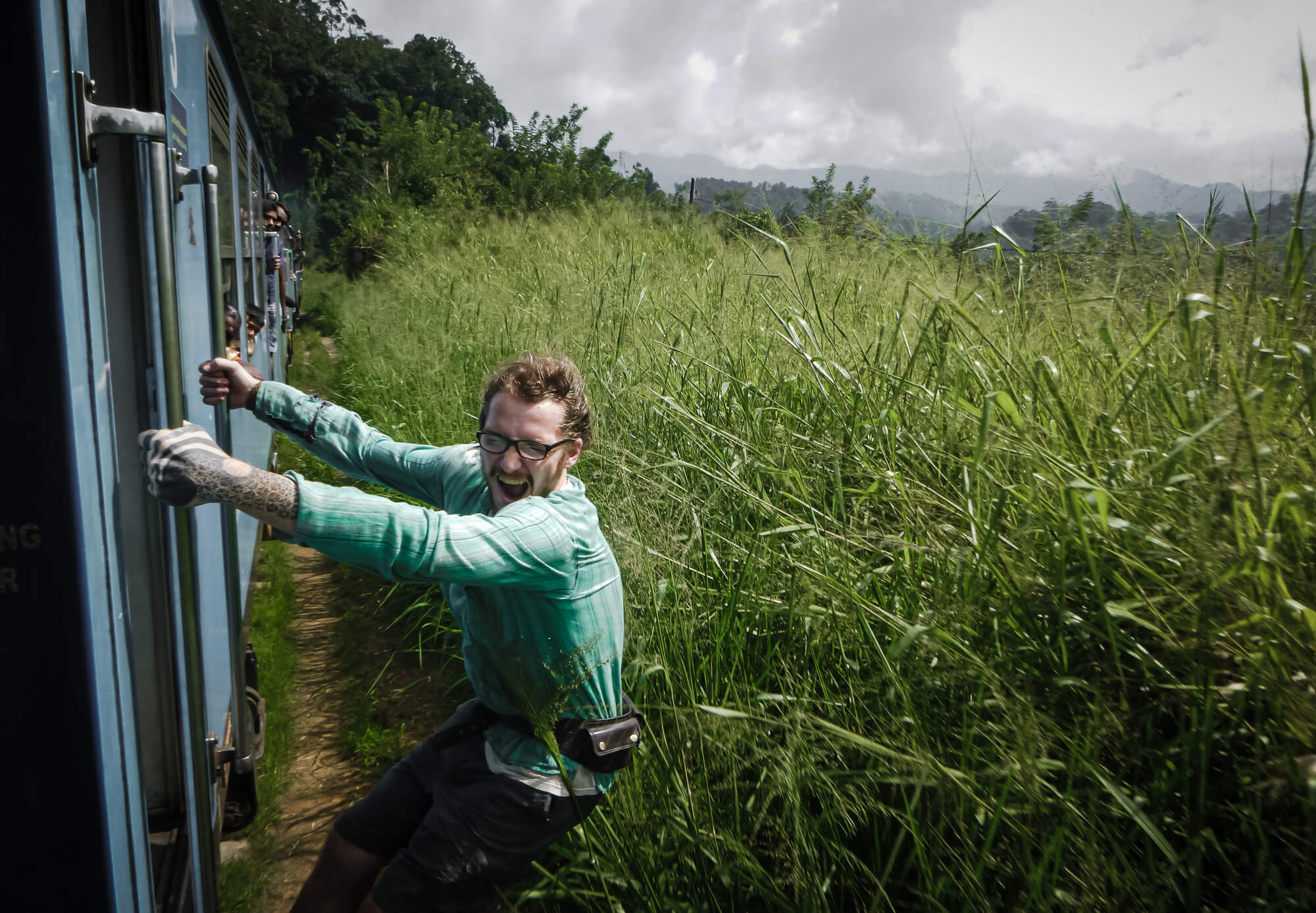 Traveling through India on its extensive railway network is a life-changing experience. I experienced it in 2019 (or part of the country anyway) and to say it's a bucket list adventure is a massive understatement.
India is truly a multitude of worlds within worlds, and traveling by train is the best way to see it all. You can visit almost every part of the country via India Railways, except for some of its more mountainous regions.
Start your trip in New Delhi, head to Rajasthan, and keep making your way south until you hit India's magical beaches and coastline. Make a U-Shape to hit the East Coast, and don't forget about Northeast India, the 7 sister states that will make you feel like you're in a different country altogether.
3. Self-drive through Namibia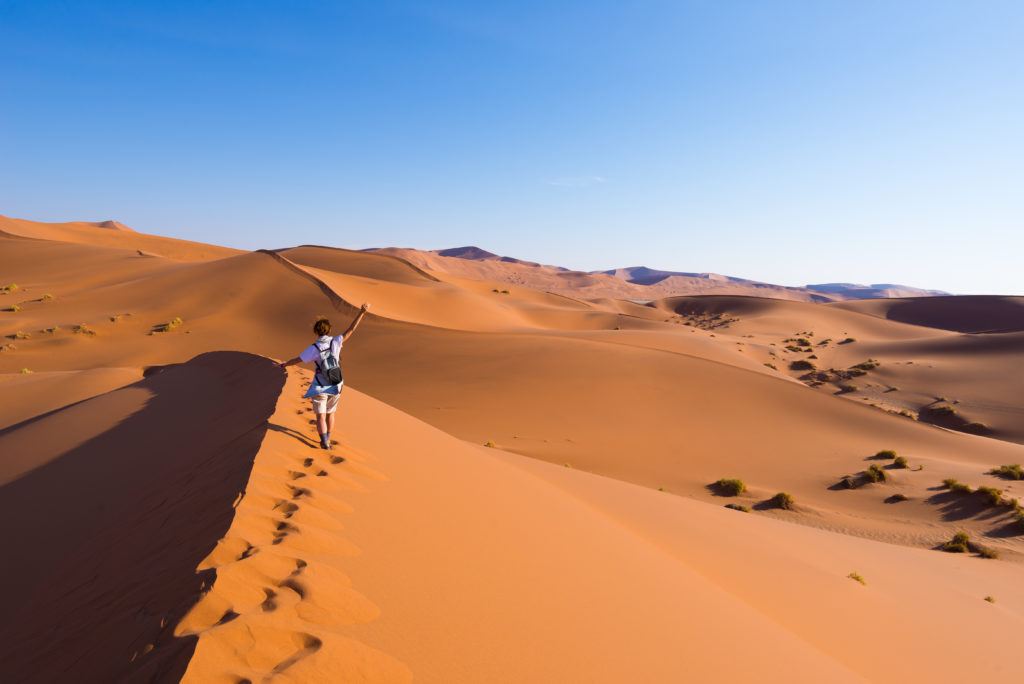 Have you heard of Namibia? If not, you should! This African beauty should be on every stargazer/astrophotographer's collection of bucket list countries.
But even if you're not too keen on either of those things, odds are you'll love a self-drive through Namibia.
Exploring Namibia with your own vehicle will also allow you to go for a full-on independent safari–all at your own pace.
The real highlight of a Namibia self-drive is a camp-out at NamibRand. The nature reserve is one of only a few gold-certified dark sky reserves, meaning on a clear night with little moonlight, you're in for the best star show of your life!
4. Experience the magic of Bhutan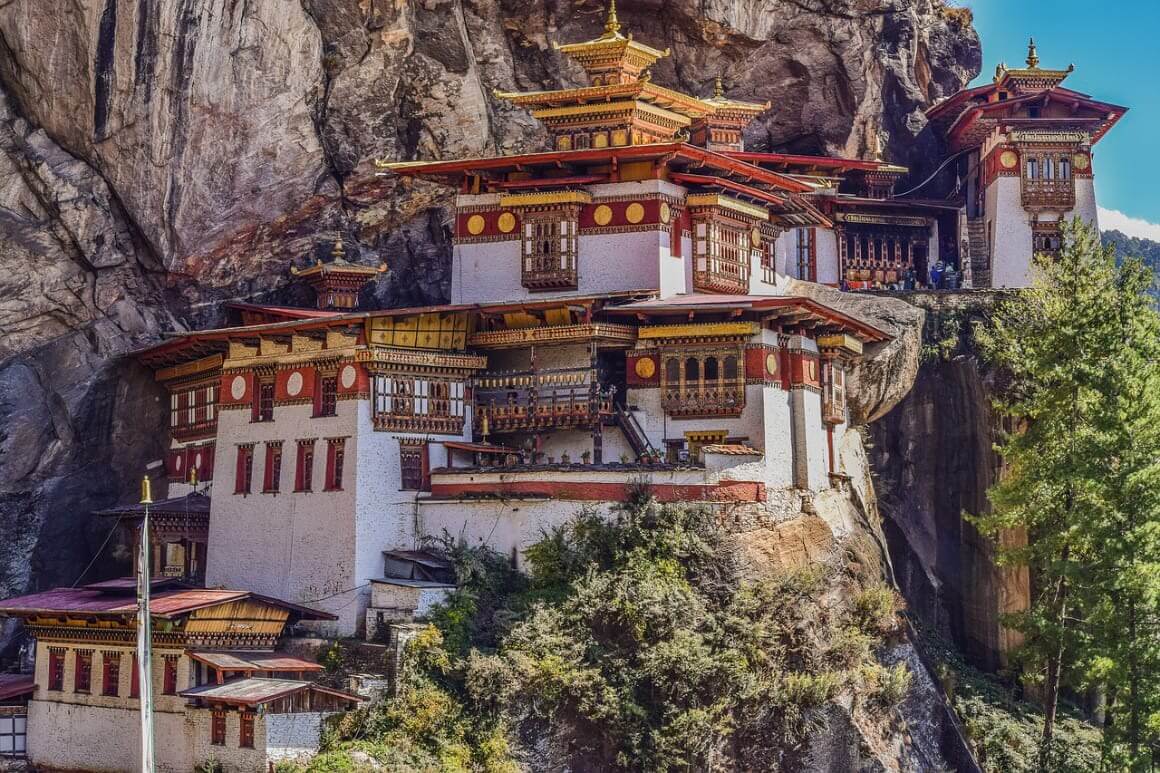 Bhutan should be at the top of every traveler's bucket list destinations list. The South Asian Kingdom borders both India and Tibet and is one of the few countries in the world that makes visitors pay a minimum daily rate.
While this might sound rather hefty at $250/day, Bhutan uses the money to preserve its heritage and provide for its citizens. It's also the world's only carbon-negative country!
Taking a trip to Bhutan is tricky, but the rewards are well worth the effort. The beauty of Bhutan's landscapes, delicious food, ancient and well-preserved historical sites, and a culture very few have been able to experience–it's truly one of those places that's worth saving up for.
If you do make it to one of the most incredible countries in the world, must-do's include:
Entering the beautiful Tiger's Nest monastery
Checking out the phallus-fixated village of Sopsokha,
And heading out on a trek or two.
Since the $250/day package requires a guide, you can either choose a fixed route or exert some control over your itinerary.
5. Go Backpacking: Travel the world on $10/day!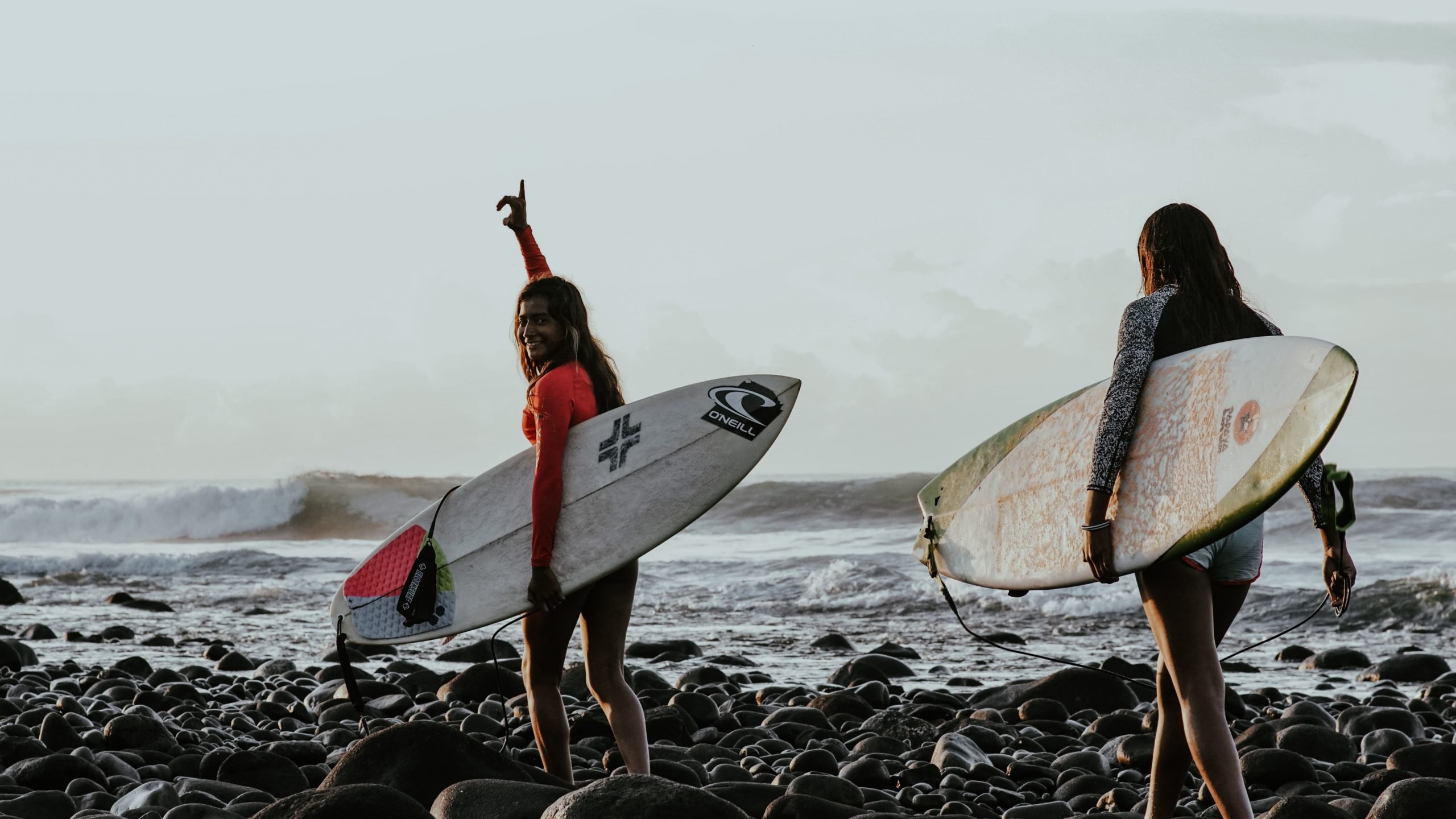 And now for what I consider to be the best of all possible bucket list adventures: traveling the world on $10 a day. 
Traveling on a low budget in epic countries taught me more about life and the world than 18 years of school ever did. Eating street food, finding out what a hostel was, making unforgettable memories in the most beautiful of places…these are but some of the benefits of traveling the world on a shoestring.
It forces you out of your comfort zone, thrusts you into new ways of life, and is absolutely 100% guaranteed to bring about some crazy adventures. If there's just one thing on this adventure list that you ACTUALLY end up doing, let it be this one.
Everybody needs to try budget travel. At least once.

Our GREATEST Travel Secrets…
Pop your email here & get the original Broke Backpacker Bible for FREE.
Kinda' Crazy Bucket List Ideas
The type of adventure ideas that really scream "bucket list."
6. Sail to Antarctica
Being the most unexplored continent by far, Antarctica is one of those bucket list trips of a lifetime. Unknown, dangerous and infrequently visited, a sailing trip to Antarctica might just be in a category all of its own.
A place where you can see nature at its most raw and wildlife at its least disturbed, a trip to Antarctica comes at a high price tag, and a high amount of penguins to be seen.
The journey will take you through rough seas to quite literally the end of the earth. But all that it entails is well worth the reward–there's no bucket list inspiration on Earth quite like Antarctica!
7. Cycle the Pamir Highway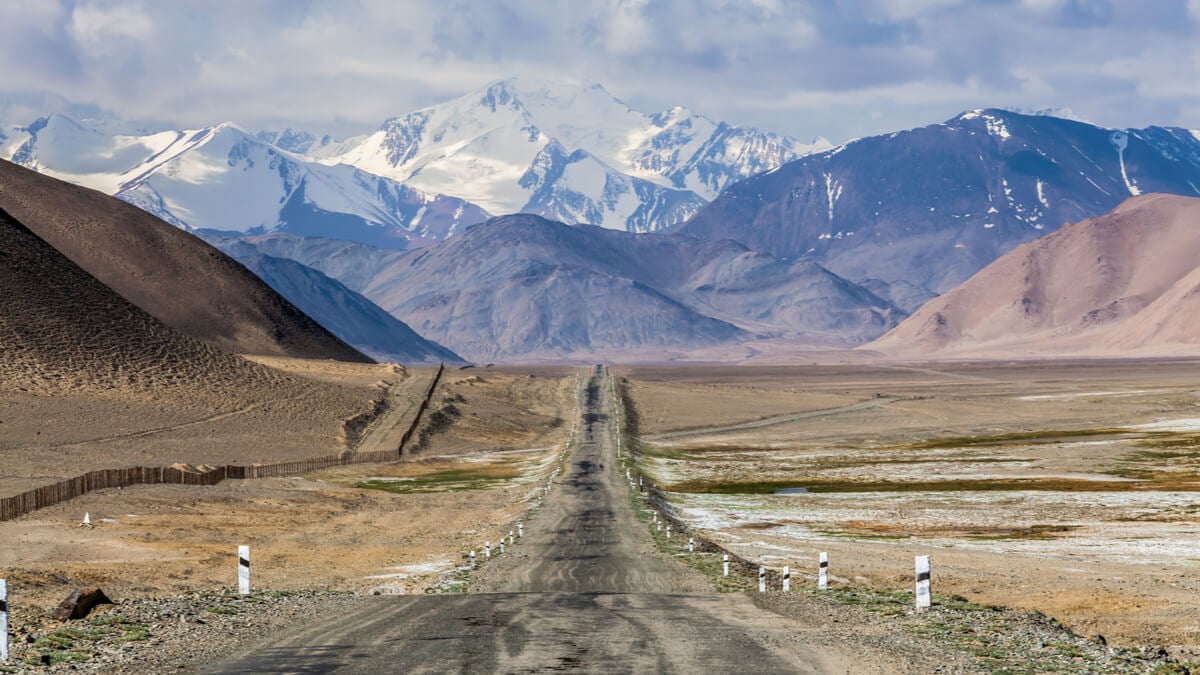 Vast, magical, high and about as remote as it gets, the Pamir Highway (or M41) is typically ridden from Osh in Kyrgyzstan to Dushanbe in Tajikistan (or vice versa if you prefer).
Its highest point is over 4600m, and the landscapes along the way make the Pamir Highway an essential travel bucket list item. The sights you'll see in Central Asia and, particularly, while traveling through Kyrgyzstan are nothing short of otherworldly.
While you can hitchhike, self-drive, or hire a driver, the most extreme way to see the highway is undoubtedly from the saddle of a cycle.
With the ability to wild camp anywhere along the way, you'll get to see Pamir at its rawest, and feel pretty damn accomplished after cycling over 1200 km through two countries!
8. Up the fear factor by bungee jumping in New Zealand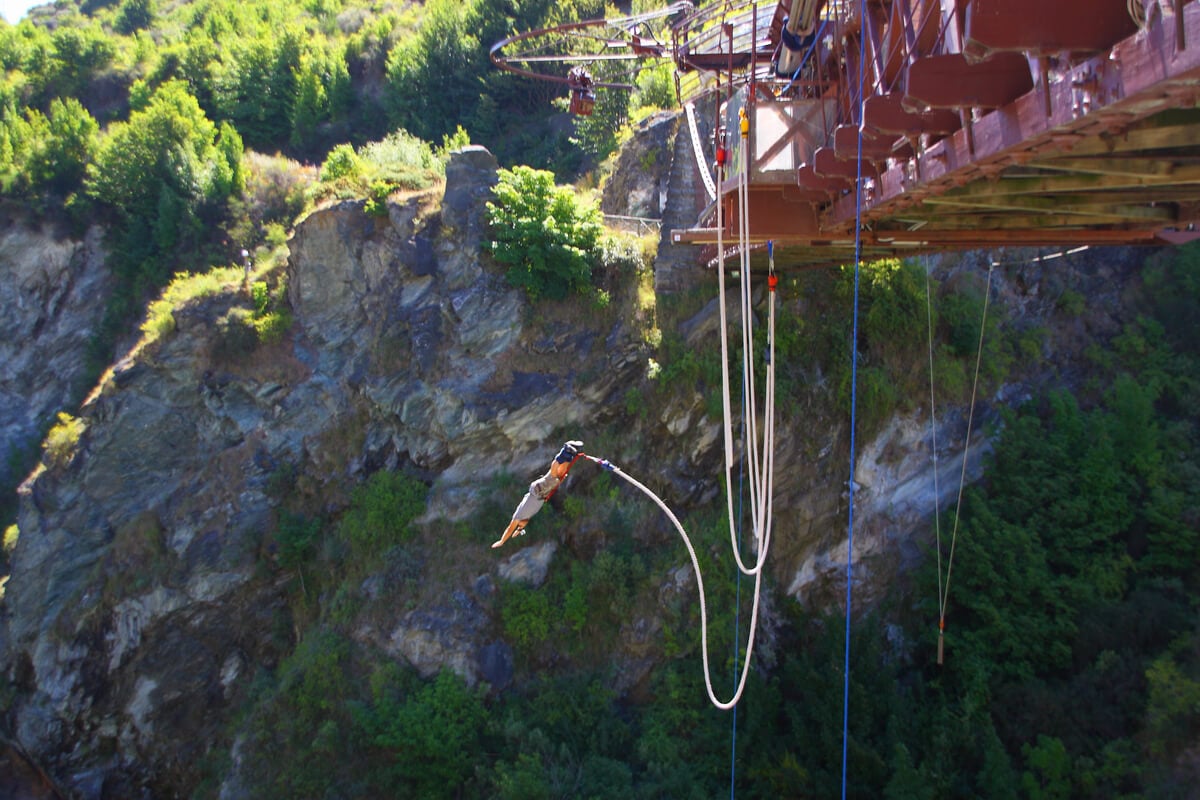 An extreme bucket list adventure that will be sure to REALLY get your heart pumping is the famous bungee jump in Queenstown, New Zealand. At 134 m high, the Nevis Bungee jump is made for adrenaline junkies. After a 35-minute 4×4 ride, you'll find yourself at the highest bungee point in all of New Zealand.
Any last thoughts or prayers?
Joking! But you might want to keep in mind that dropping 134 m in less than 10 seconds might raise your blood pressure a little! There are TONS of companies in Queenstown to check off this crazy bucket list idea with, and you can expect to pay around $200.
9. Go paragliding in Interlaken, Switzerland
Yes, paragliding might be one crazy bucket list idea, but isn't that the point of an adventure?
Switzerland is known for its state-of-art paragliding locales, and Interlaken is one of the best areas in Switzerland to head to if you're serious about getting a taste of life as a bird.
Clearly, paragliding isn't something to be taken lightly! If you've never done it before, you're going to need some lessons and a guide for your first few flights.
Luckily, Interlaken has dozens of companies to choose from to help you make the most out of this big bucket list adventure!
6. Embark on a journey to K2 Base Camp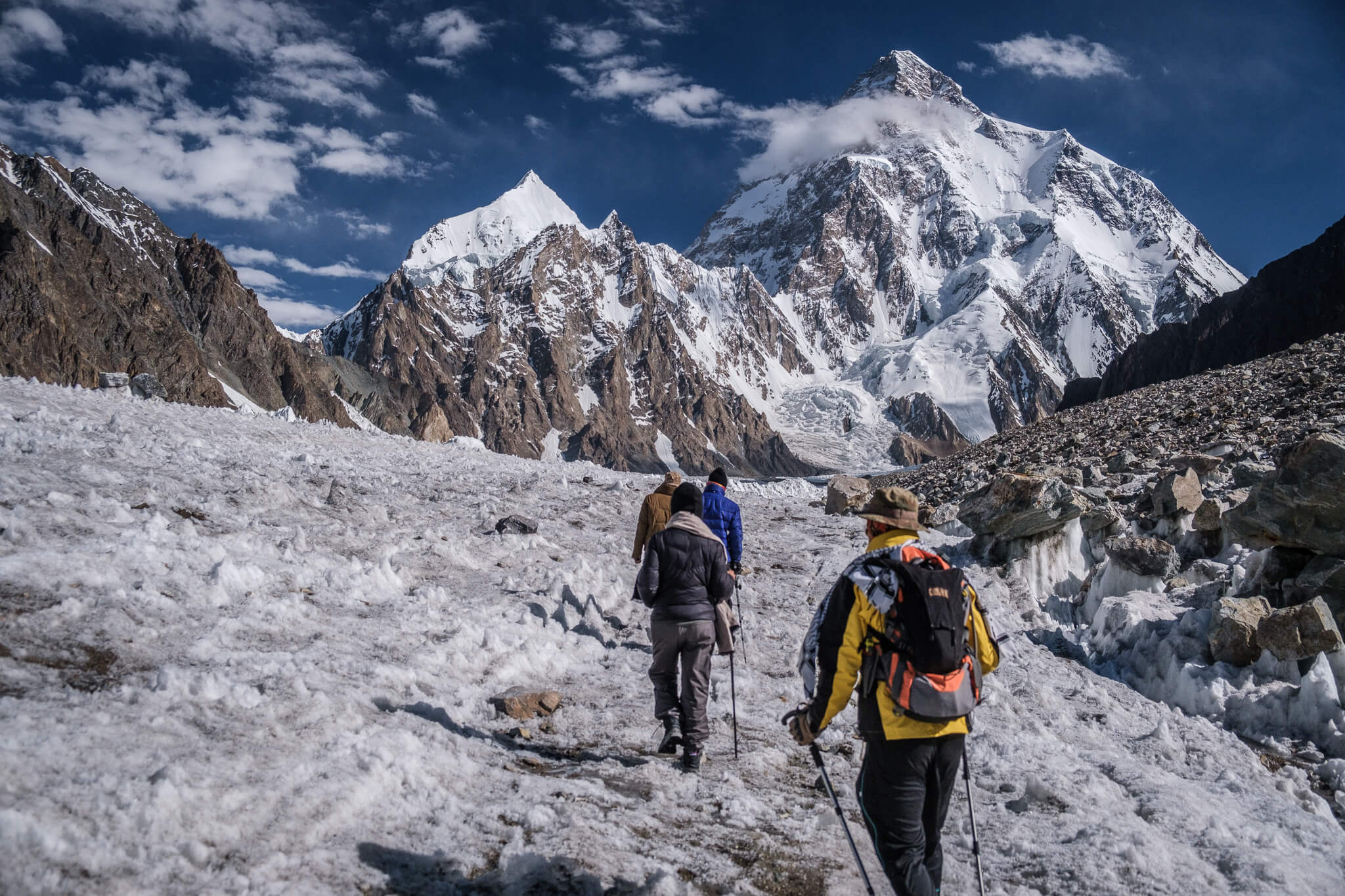 So you've probably heard of the EBC (Everest Base Camp) Trek, but have you heard of the trek to K2 Base Camp, a journey that allows you to get up close and personal with the 2nd highest (and MOST DANGEROUS) mountain in the world? The amount of incredible hikes in Pakistan is truly impressive, but few can compare to K2.
Known as the Savage Mountain, K2 has only been successfully summitted a handful of times due to its insane weather conditions and numerous other technical difficulties. But while reaching the summit is for trained professionals, you can make it to the basecamp with only moderate fitness.
While it certainly can be categorized as one of those extreme bucket list ideas, this trek is perhaps the most beautiful in the world as it allows you to take in some other-worldly scenery.
Due to its extreme nature, you need a NOC and a licensed guide to check the K2 Basecamp Trek off this bucket list adventure. But, well, that feeling of pride…?
That lasts a lifetime.
Unique Bucket List Ideas You'll Never Forget
The type of bucket list trips that you might not even have considered.
11. Get on the saddle of a horse in Mongolia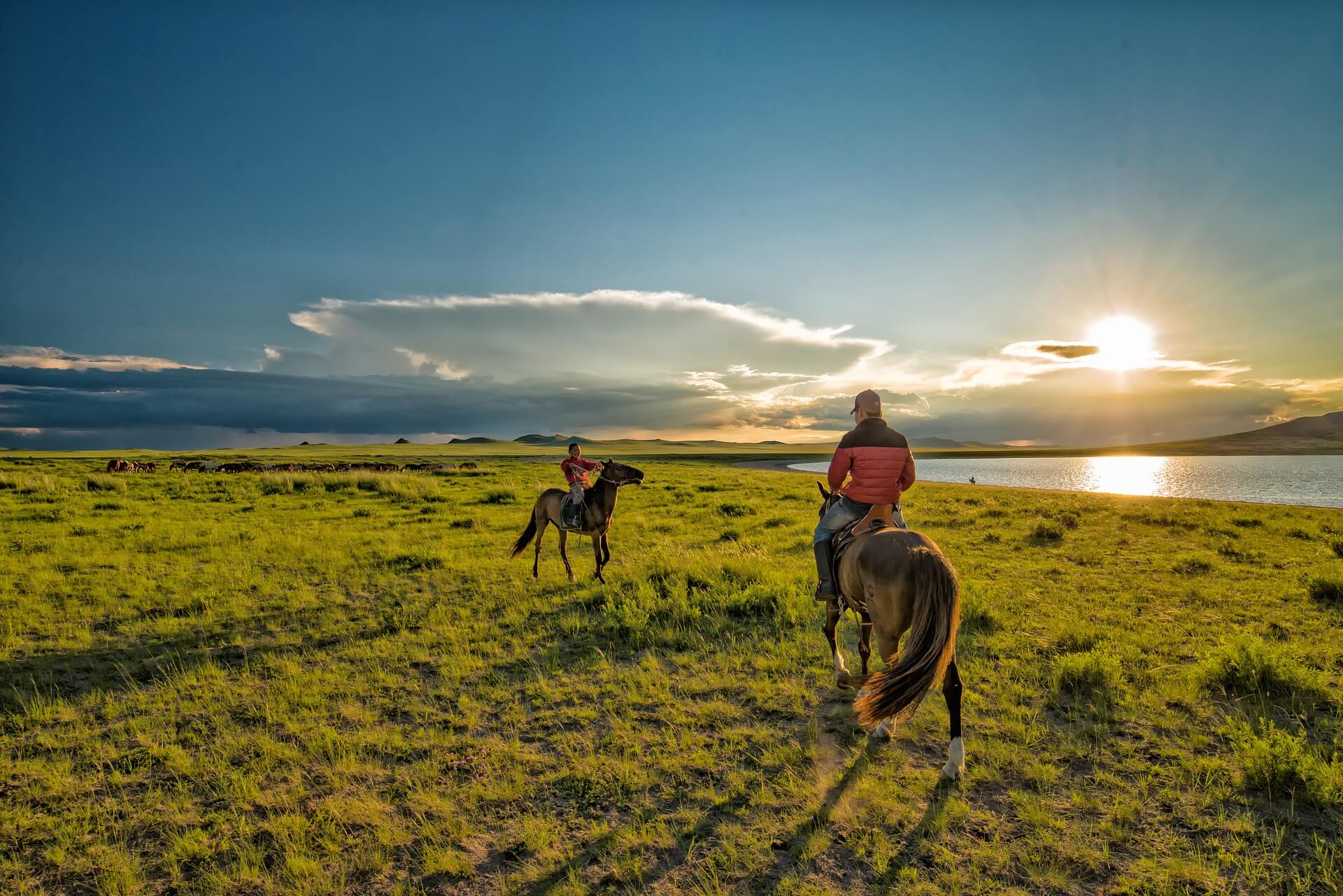 Mongolia is one of the wildest countries in the world: with rolling grassy plains that make up thousands of kilometers in area, it's a landscape that's best seen via horseback.
Riding through the Mongolian plateau on four legs might just SOUND like one of those crazy bucket list ideas, but it's seriously doable. If you're extra experienced on the saddle, you can even potentially opt to go on a solo ride.
But for most of us, arranging a trek with a Mongolian company is the best (and safest) option. Ulaanbaatar–the capital–is the best place to start your trip and plan further.
But keep in mind that travel in Mongolia is extremely seasonal–this is a bucket list country best experienced during the summer.
12. Get up close to volcanoes in Russia's Kamchatka Peninsula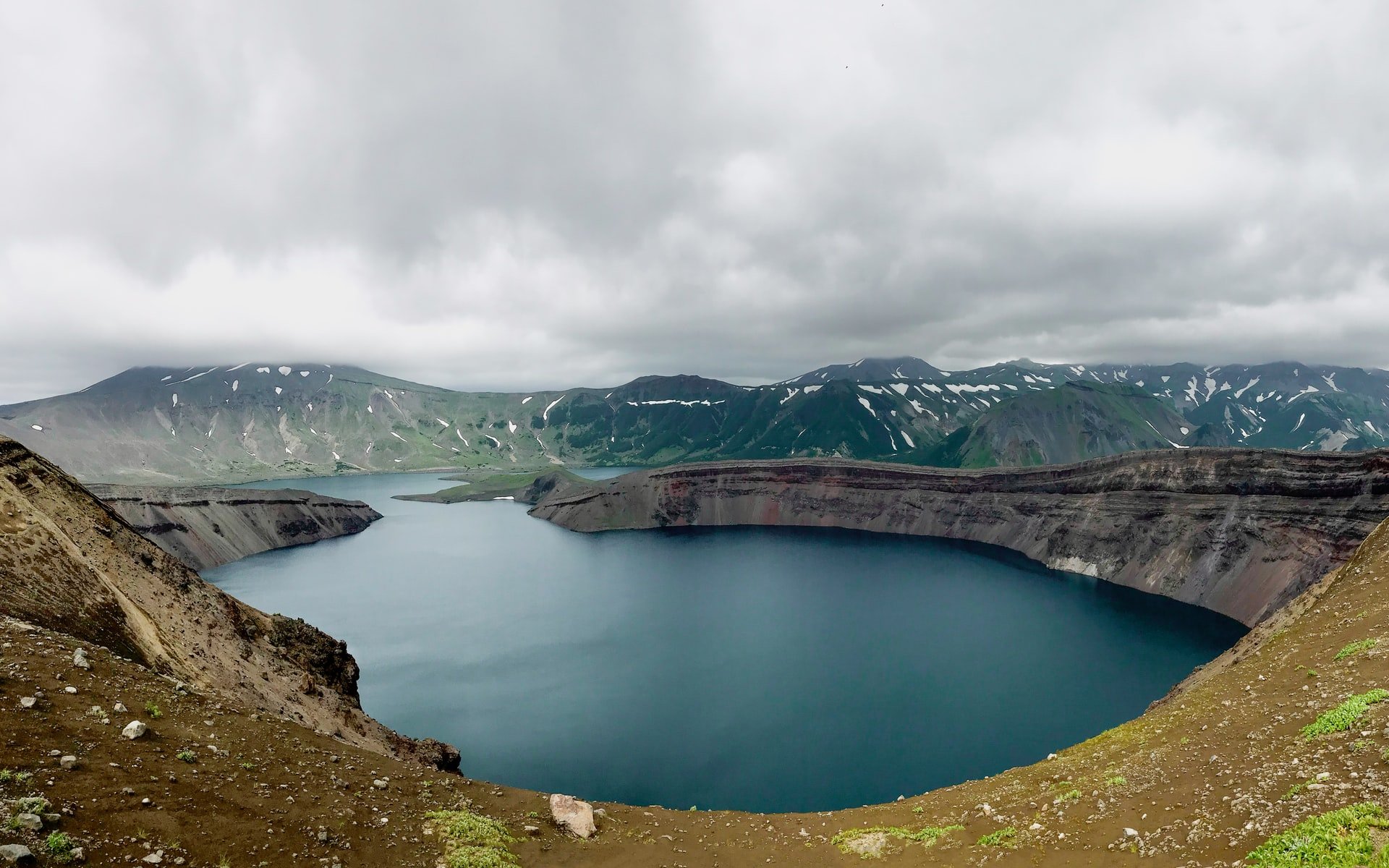 Russia's Kamchatka peninsula is well known amongst Russians but is often left off of most other travelers' adventure bucket list. The 1,250 km long peninsula is made up of some of the world's rawest landscapes, tons of wildlife, and even active volcanoes.
Kamchatka is located in Russia's far-east and has a dramatic climate with a short window of opportunity to visit. July-August is the best time to soak it all in, though you'd be able to manage without catching hypothermia any time from May-September.
Make sure you don't miss Klyuchevskaya Sopka, the highest volcano on Kamchatka as well as the highest active volcano in all of Eurasia!
13. Fly over Bagan, Myanmar, in a hot air balloon
Myanmar is a magical place to visit, but Bagan is an especially magical place. Over 2,000 ancient temples, pagodas, and a ton of greenery fill the ancient city which is best viewed at sunrise from above.
Each morning, the sky above Bagan becomes filled with balloons, which is undoubtedly the best way to view this one-of-a-kind landscape.
Personally, I'm a fan of the temples at sunset, but be sure to check them out at both breaks of day to see which one you prefer yourself. You can also visit the inside of some of the pagodas!
Balloon rentals can be arranged at MANY places nearby (including your Bagan hostel).

14. Visit the Ancient Angkor Wat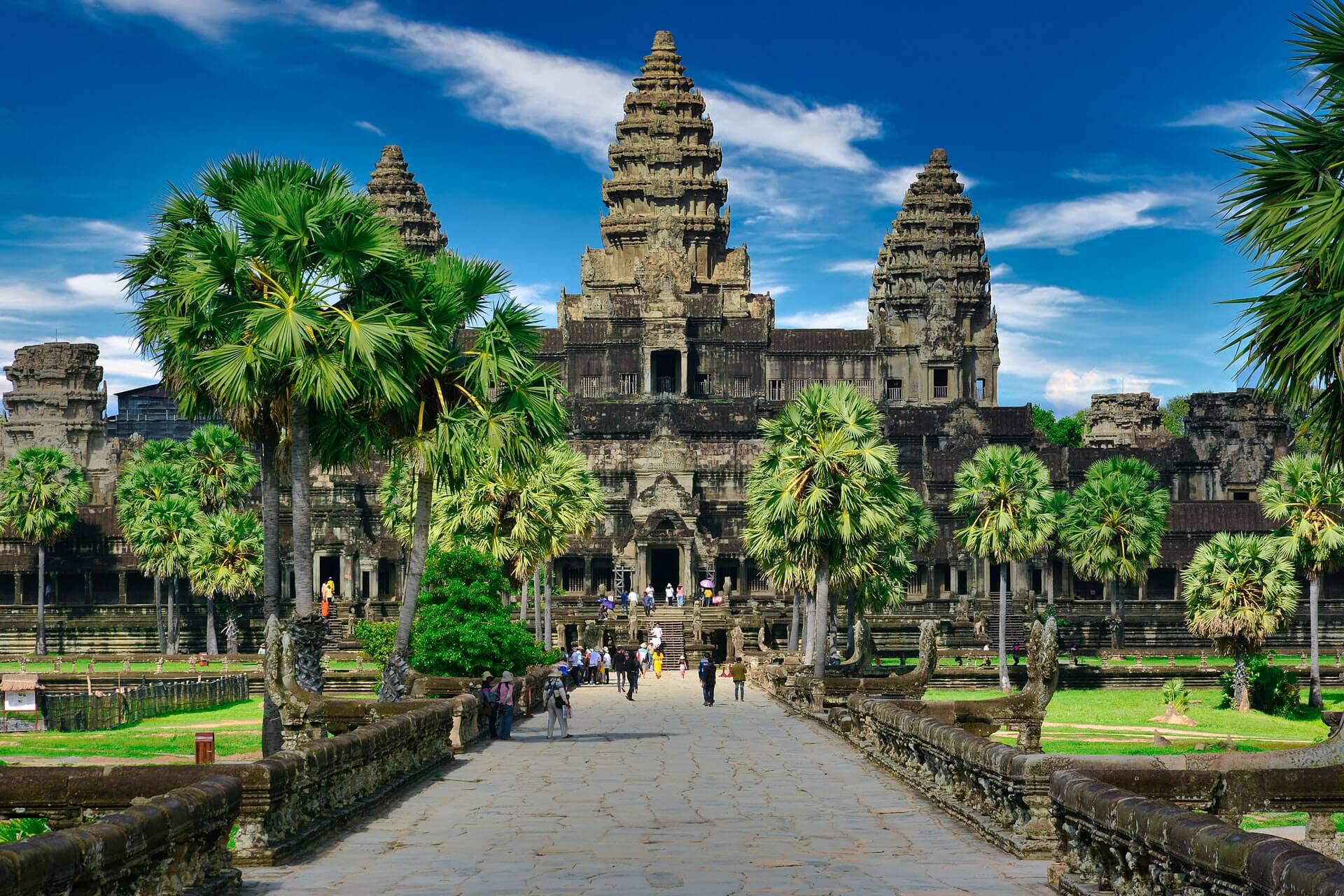 Cambodia's signature bucket list inspo is a 900 year old temple complex that used to be covered in gold.
Angkor Wat is located not far from the center of the city of Siem Reap which in and of itself is quite a small area of Cambodia to stay. The best way to take in the spiritual, ancient structures is via tuk-tuk, or better yet bicycle. Both are easy to rent from any accommodation in Siem Reap, but you can also do it online beforehand!
For the best adventure list experience, try to make it to Angkor Wat for sunrise. Cambodia is generally hot AF year-round, but it's on another level in the summer.
To enjoy the temples without feeling like you're quite literally melting, visit during the "cool" months of December-February.
It will take days to see all the temples, and whether you buy the 1, 2, or 3-day pass is entirely up to you, but make sure you don't miss these specifically: Ta Prohm (where jungle meets history), Bayon, and of course, the namesake Angkor Wat which will greet you upon entry!
15. Drive across the Salar de Uyuni in Bolivia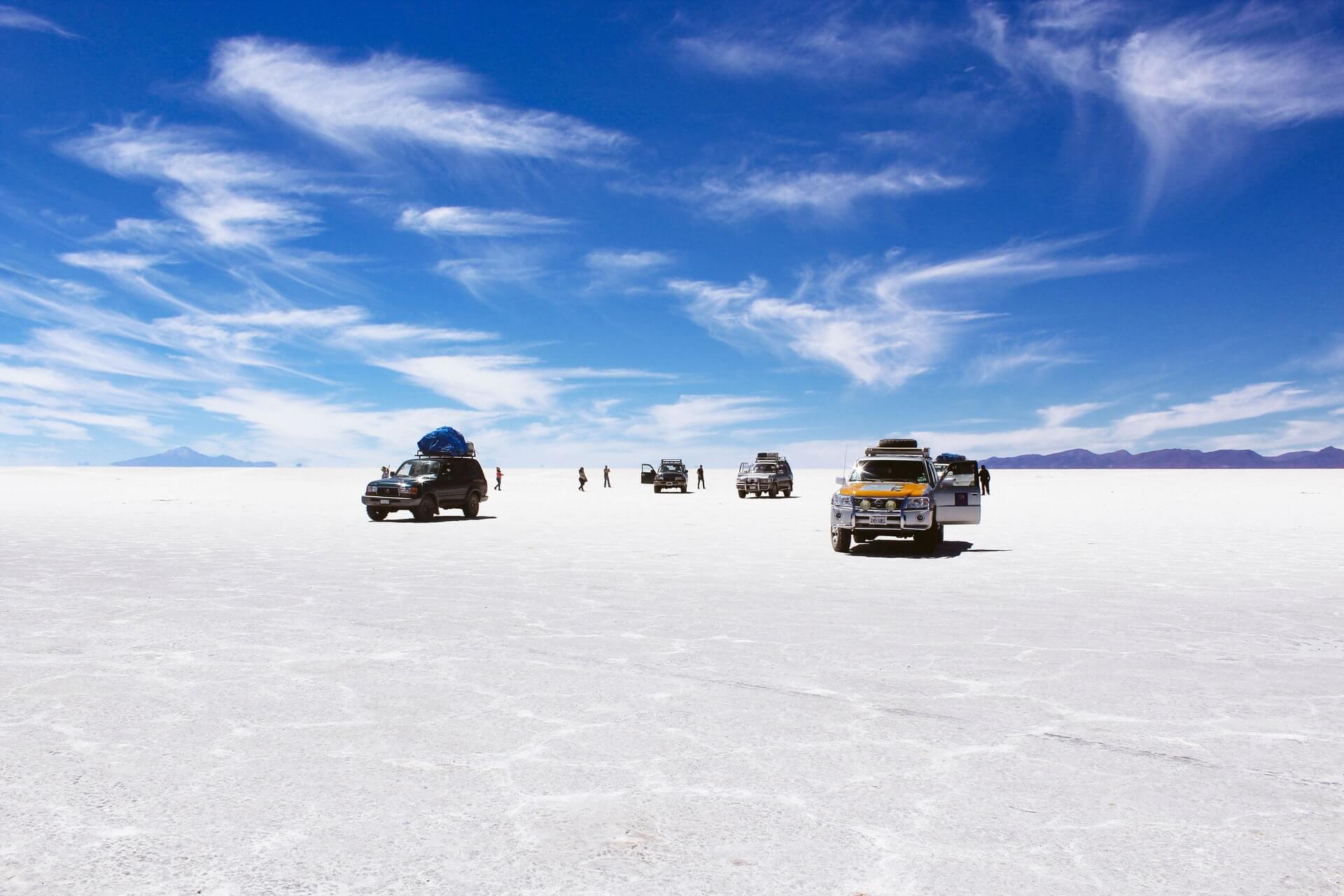 Covering an area of more than 4,000 square miles, the Salar de Uyuni (AKA the famous Bolivian salt flats) is the largest in the world of its kind. It's truly impossible to describe just HOW flat the region truly is. Basically, it's one of those bucket list adventures that truly feels extraplanetary.
Uyuni can be explored by bicycle, car, or with a tour. You also have the option to hire a driver if you prefer.
Salar de Uyuni is one of the best things to do while traveling in Bolivia, but also just one of the more unique bucket list adventures out there. It's certainly not every day that you'll have the opportunity to soak in one of the planet's rarest landscapes.
Save $$$ • Save the Planet • Save Your Stomach!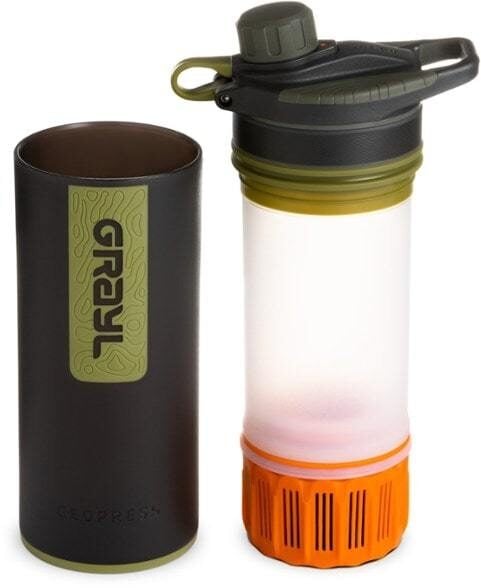 Drink water from ANYWHERE. The Grayl Geopress is the market's leading filtered water bottle protecting your tum from all the waterborne nasties. PLUS, you save money and the environment!
Single-use plastic bottles are a MASSIVE threat to marine life. Be a part of the solution and travel with a filter water bottle.
We've tested the Geopress rigorously from the icy heights of Pakistan to the tropical jungles of Cuba, and the results are in: it WORKS. Buy a Geopress: it's the last water bottle you'll ever buy.
Buy a Geopress!
Read the Review
Top-Tier Adventure Bucket List Ideas
Bucket list trips that are sure to be remembered for years to come.
16. Trek to Machu Picchu, Peru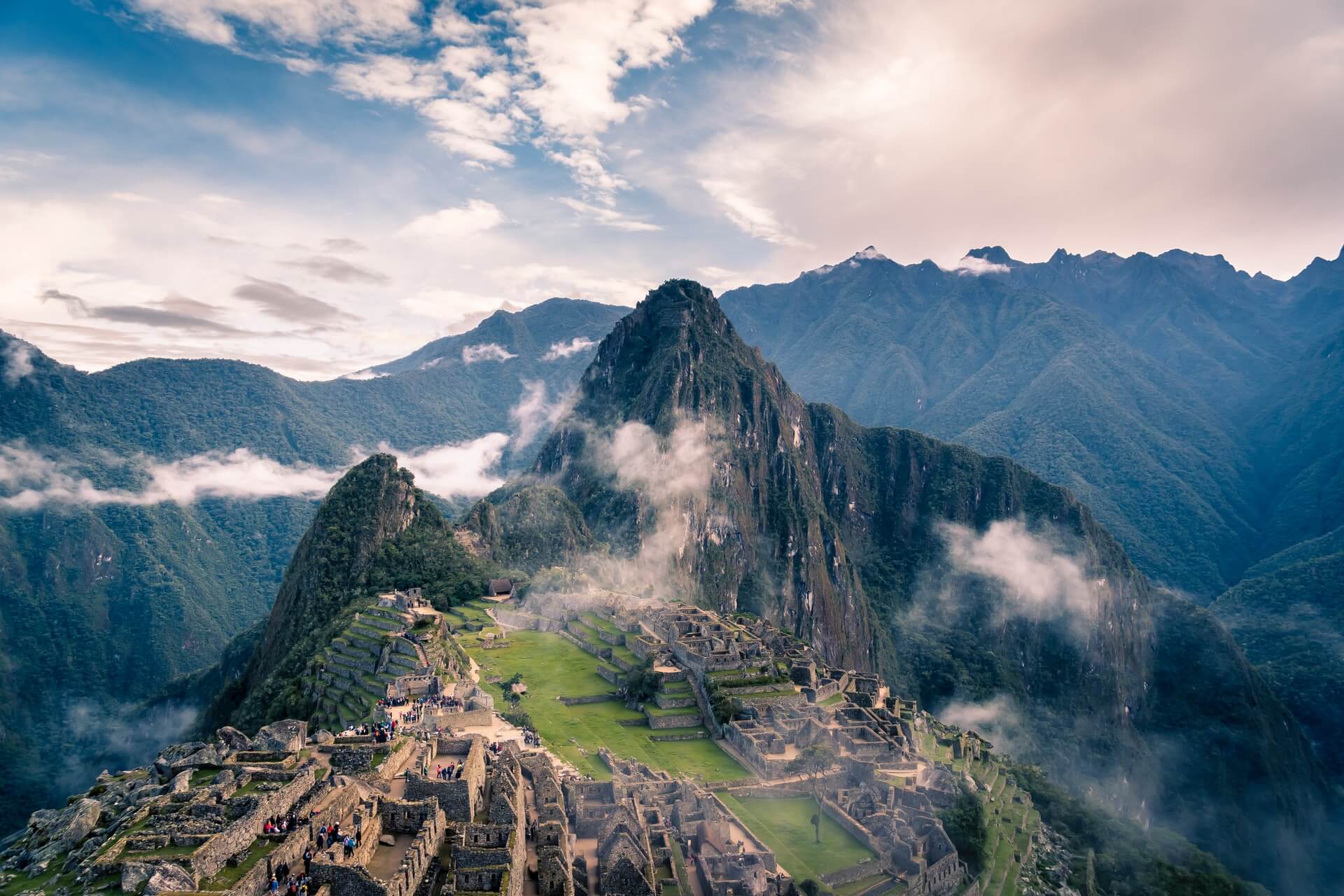 The secret city of Machu Picchu is known by all travelers–it's one of those bucket list travel adventures everyone has had their eye on at one time or another. And for good reason–the trek to the ruins is truly one-of-a-kind.
The best part is that there are MANY routes that lead to Machu Picchu, all of varying difficulty and length. The 26-mile Inca Trail is by far the most popular, and while beautiful, that means your experience will be far from private. A permit is also required to tread along the famous Inca Trail.
For those that are looking for lesser-touristed Incan sites, off-beat alternatives include the difficult Vilcabamba Traverse or via the infrequently visited ruins of Choquequirao. Keep in mind that the dry season runs from April-October, and trust me take that seriously–you don't want to hike in a downpour!
17. See the Great Barrier Reef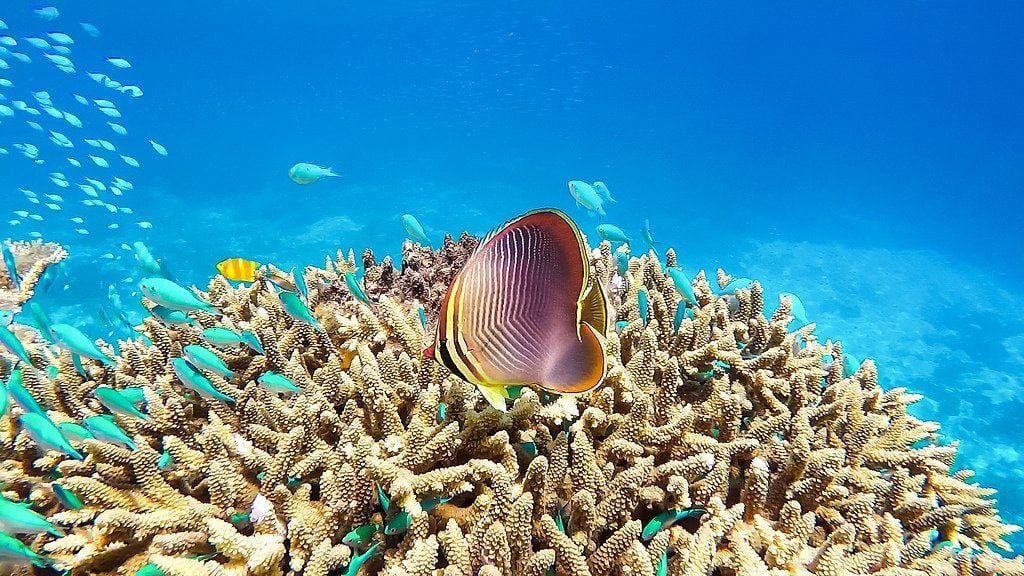 Situated along the North Queensland Coast, travellers on Australia's East Coast will find the Great Barrier Reef. It's hard to miss–it's the longest in the world. Visiting the Great Barrier Reef is one of the world's most well-known bucket list ideas.
The Great Barrier Reef is the world's largest coral reef system. Stretching along over 2,000 km and containing nearly 3,000 individual reefs, this is a bucket list adventure that you seriously won't find anywhere else in the world. Because it's one of a kind.
There are many places to choose to base yourself near the Great Barrier Reef, and considering it's so long, there are plenty of stay options as well.
Cairns is considered to be the main gateway to the reef, though if you're on a budget you can opt for the more wallet-friendly Townsville.
18. Trek through Patagonia
Patagonia in Argentina is one of the most stunning places you can trek IN THE ENTIRE WORLD. Period.
The Torres del Paine Circuit (located in Torres del Paine National Park) is the most popular of the dozens of hiking trails in Patagonia and will give you unreal multi-day views of jagged, snow-covered peaks and glacial lakes that come in shades of blue you never even knew existed.
The entire trek is about 80 km (50 miles) and the highest point is just below 1200 m. Though the distance may sound daunting, the altitude isn't that high meaning anyone of average fitness should be able to enjoy this bucket list adventure.
19. See the Northern Lights in Scandinavia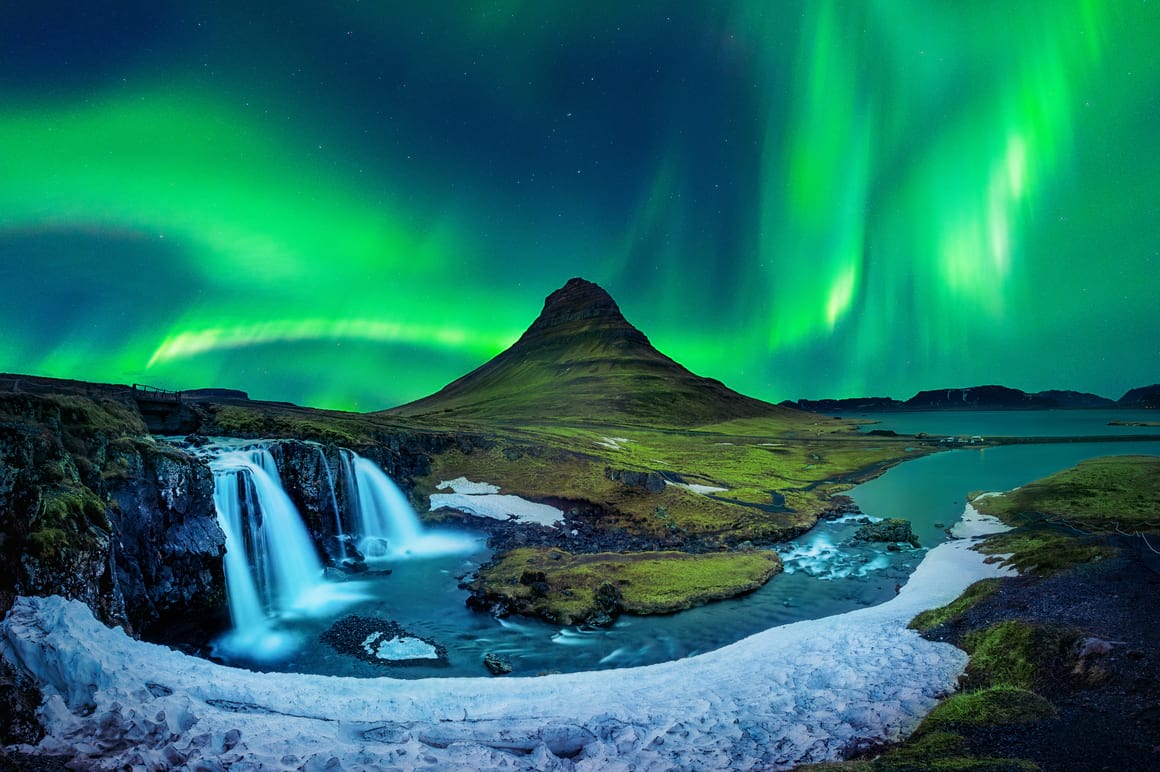 A bucket list for travel can't leave out seeing the Northern Lights–this epic phenomenon is a top Earthly-adventure that you really have to see to believe! As great as photos are, they simply cannot do them justice.
Finland, Norway, and Sweden are some of the best places to see the Northern Lights due to their polar locations. But don't make the mistake of thinking you can see them all year-round; the window for Aurora Borealis sightings is within October-November and February-March.
Self-guided trips and tours are both possible, if you decide to head out on your own make sure your itinerary dates are generous, it's not a given that the lights will be visible every night.
20. Summit Mt. Kilimanjaro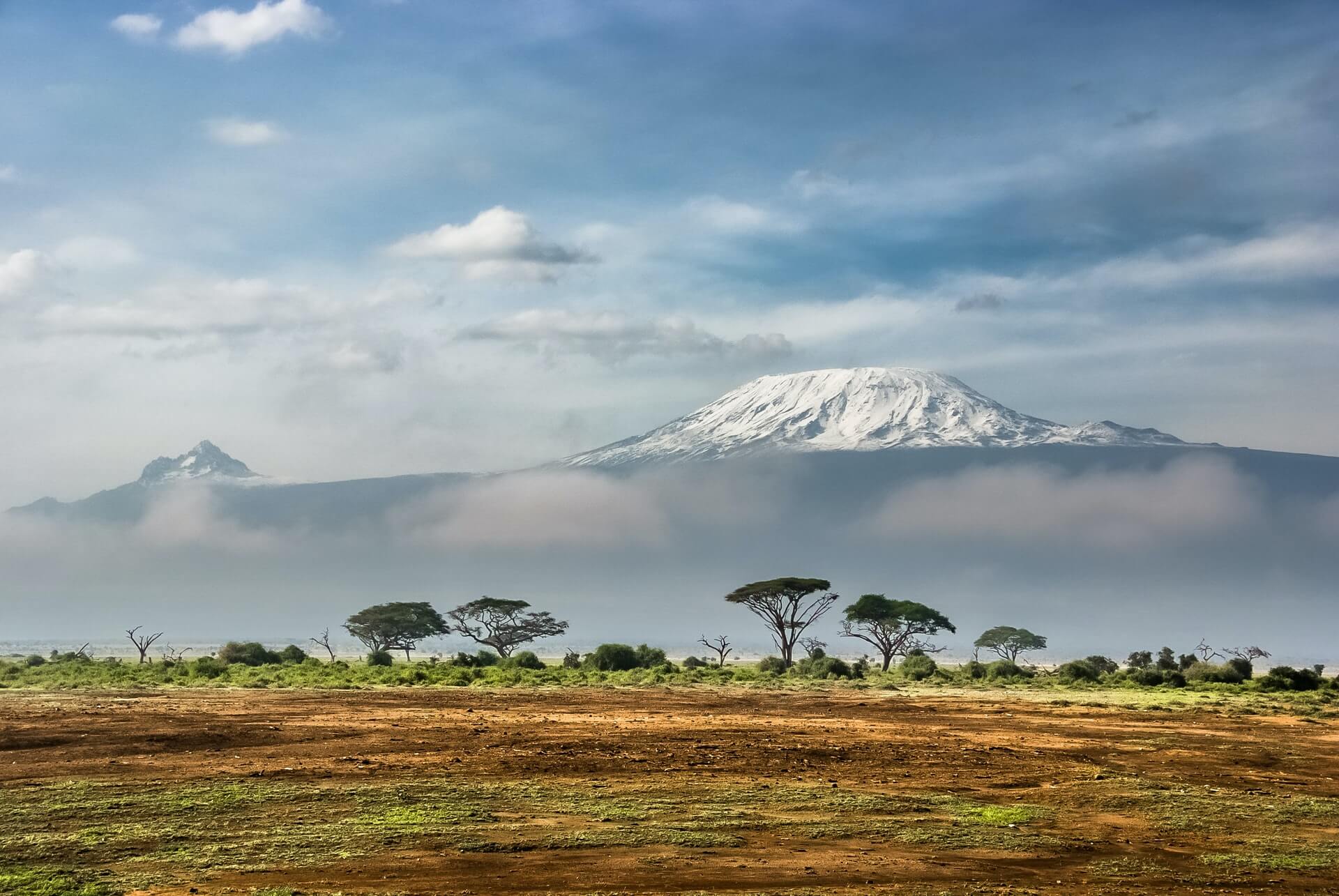 Few mountains can compare to Tanzania's Mt. Kilimanjaro. Trekking to its summit is undoubtedly something to put on your once-in-a-lifetime adventure bucket list. At 5,895 meters, its summit is the so-called "roof of Africa" and will prove to be a meaty challenge.
Unlike other bucket list adventure ideas, Mt. Kilimajaro can NOT be done independently. Luckily, there are dozens upon dozens of companies to choose from when booking your adventure tour.
When selecting a company, keep in mind you'll get what you pay for in terms of comfort and food. Combine it with an independent backpacking trip through Tanzania to get the most out of flight prices!
21. Road trip through America's National Parks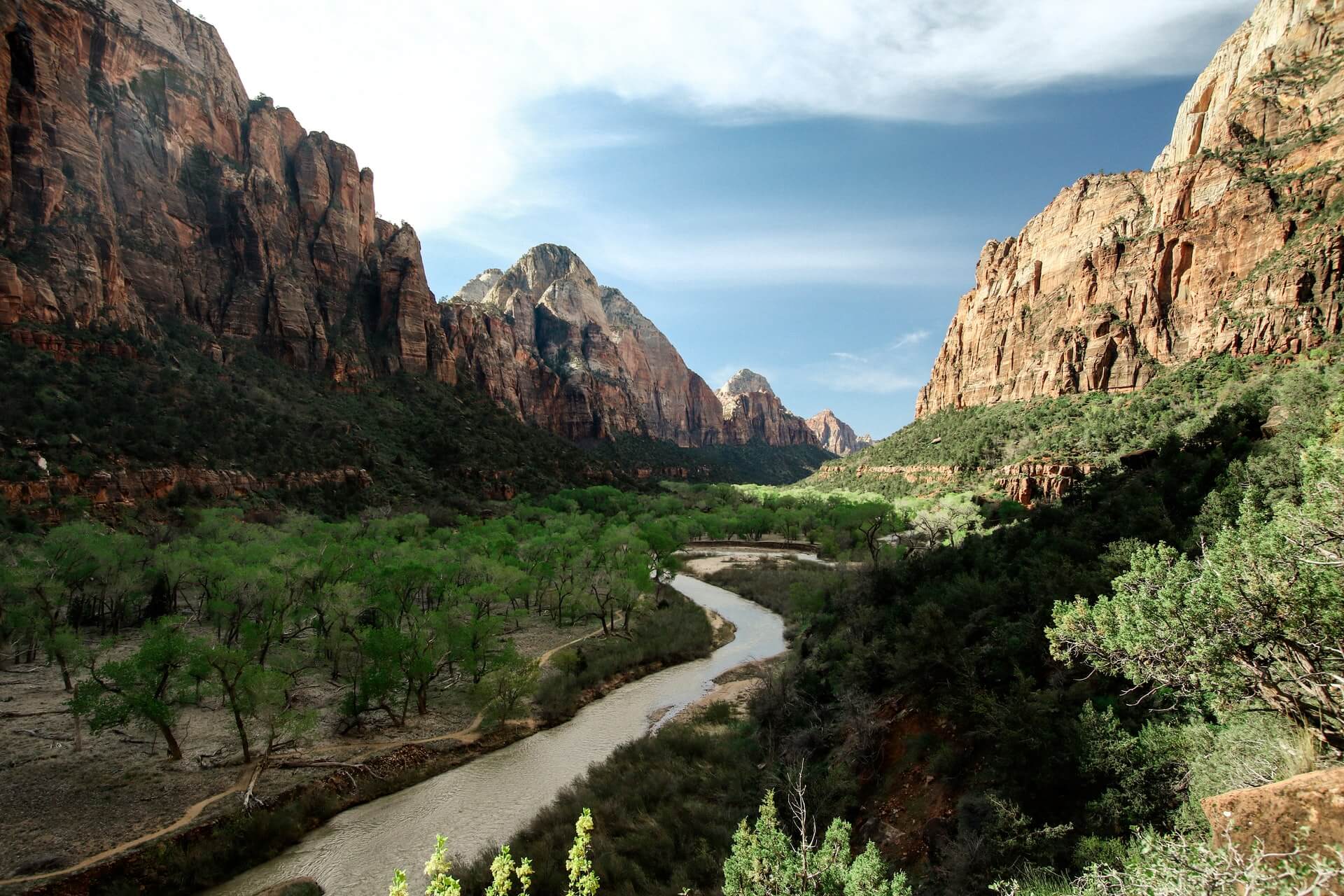 With 63 parks to choose from, America's national park system is in a class of its own. Each of the very different park options offers a different kind of adventure bucket list item to experience.
From seeking out alligators in the Florida Everglades to experiencing the White Sands Park in New Mexico to the many, many hiking opportunities each of the 63 holds, there's no better way to see the US than via a road trip through some of its best natural assets.
If you're planning to visit a ton of parks, your most wallet-friendly option is to buy an annual pass, which will quite literally save you hundreds that you could be spending on other bucket list adventures!
What to Pack for the Bucket List Trip of a Lifetime
You can't show up to a bucket list trip of a lifetime unprepared! A good set of backpacking gear (and good travel insurance) goes a long way.
Here are some of our top recommendations on what should go in your pack, and as always, we recommend World Nomads Travel Insurance to protect it all with.
Duh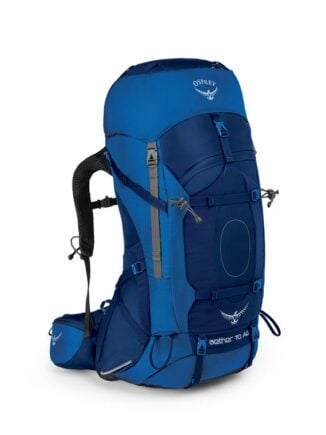 Duh
Osprey Aether 70L Backpack
Ya can't go backpacking anywhere without a blasted backpack! Words cannot describe what a friend the Osprey Aether has been to The Broke Backpacker on the road. It's had a long and illustrious career; Ospreys don't go down easily.
Sleep ANYWHERE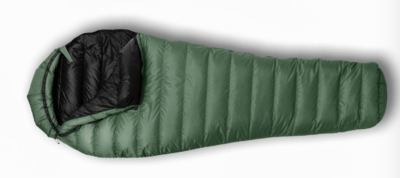 Sleep ANYWHERE
Feathered Friends Swift 20 YF
My philosophy is that with an EPIC sleeping bag, you can sleep anywhere. A tent is a nice bonus, but a real sleek sleeping bag means you can roll out anywhere in a and stay warm in a pinch. And the Feathered Friends Swift bag is about as premium as it gets.
Keeps Your Brews Hot and Bevvies Cold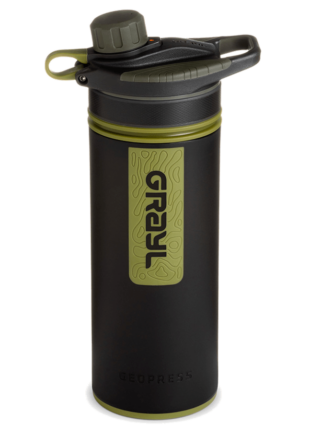 Keeps Your Brews Hot and Bevvies Cold
Grayl Geopress Filtered Bottle
Always travel with a water bottle! They save you money and reduce your plastic footprint on our planet. The Grayl Geopress acts as a purifier AND temperature regulator – so you can enjoy a cold red bull, or a hot coffee, no matter where you are.
So You Can See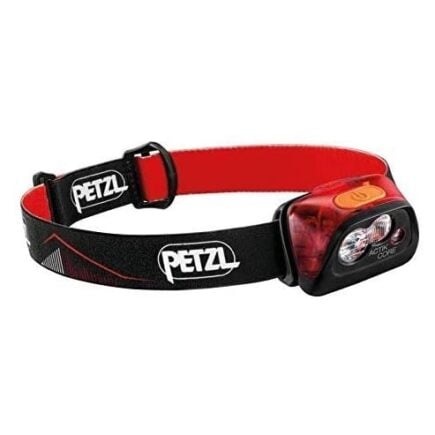 So You Can See
Petzl Actik Core Headlamp
Every traveller should have a head torch! A decent head torch could save your life. When you're camping, hiking, or even if the power just went out, a top-quality headlamp is a MUST. The Petzl Actik Core is an awesome piece of kit because it's USB chargeable—batteries begone!
Never Leave Home Without It!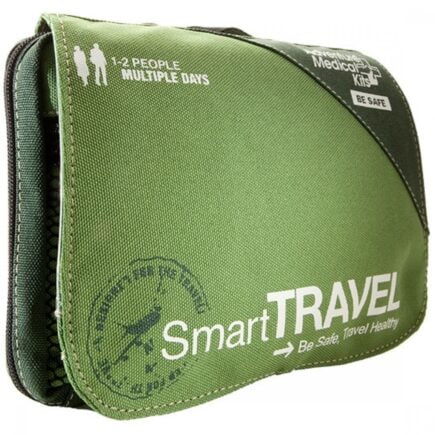 Never Leave Home Without It!
First Aid Kit
Never go off the beaten track (or even on it) without your first aid kit! Cuts, bruises, scrapes, third-degree sunburn: a first aid kit will be able to handle most of these minor situations.
And Pack Some Damn Travel Insurance!
Ok, so you can't pack travel insurance BUT it's absolutely daft not travel without it. You truly never know what's going to happen on the road, and if something not so ideal does, you want to make sure you (and your wallet) are protected.
Do you want to be another sad case on GoFundMe of an adventurer who thought they were too cool for travel insurance?
Didn't think so.
We highly recommend you choose from one of the top travel insurance companies that has a good reputation for assisting travelers in far out lands.
Here at The Broke Backpacker, we always recommend World Nomads for all your trust travel insurance needs. Check out our World Nomads review so you too can protect yourself, your valuables, and your trip!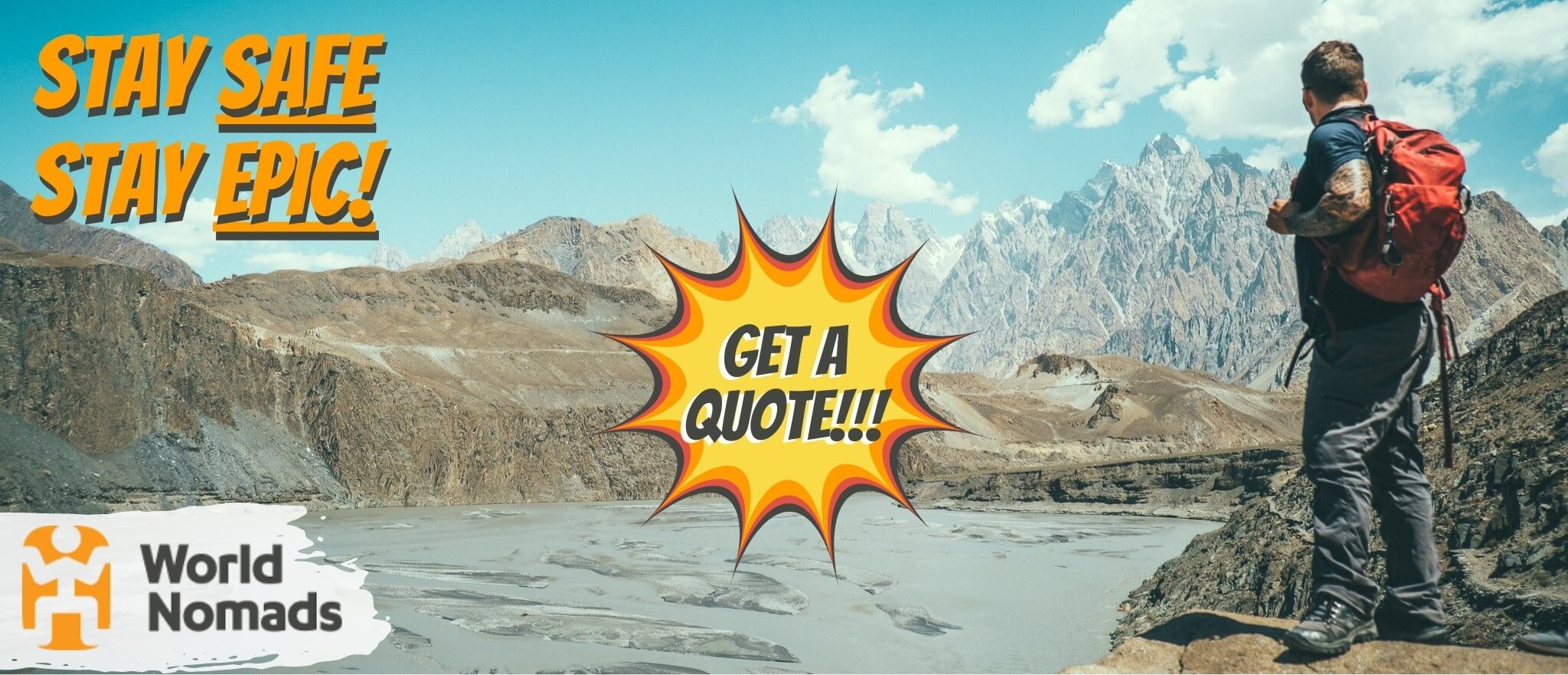 World Nomads' mission is to support and encourage travellers to explore their boundaries. They offer simple & flexible travel insurance, and safety advice to help you travel confidently.
They've been doing it since 2002 – protecting, connecting, and inspiring independent travellers just like you.
Get a quote below or read our in-depth review!
World Nomads provides travel insurance for travelers in over 100 countries. As an affiliate, we receive a fee when you get a quote from World Nomads using this link. We do not represent World Nomads. This is information only and not a recommendation to buy travel insurance.
Bucket List Inspo Achieved!
And there, you have it: 21 absolutely epic bucket list adventures that are sure to tingle your travel senses! From road trips to climbing some crazy mountains, to seeing some of the world's most unique landscapes, these adventure list ideas have something for every kind of traveler.
So what are you waiting for? Plan the trip, book the flight, and cross off those bucket list destinations!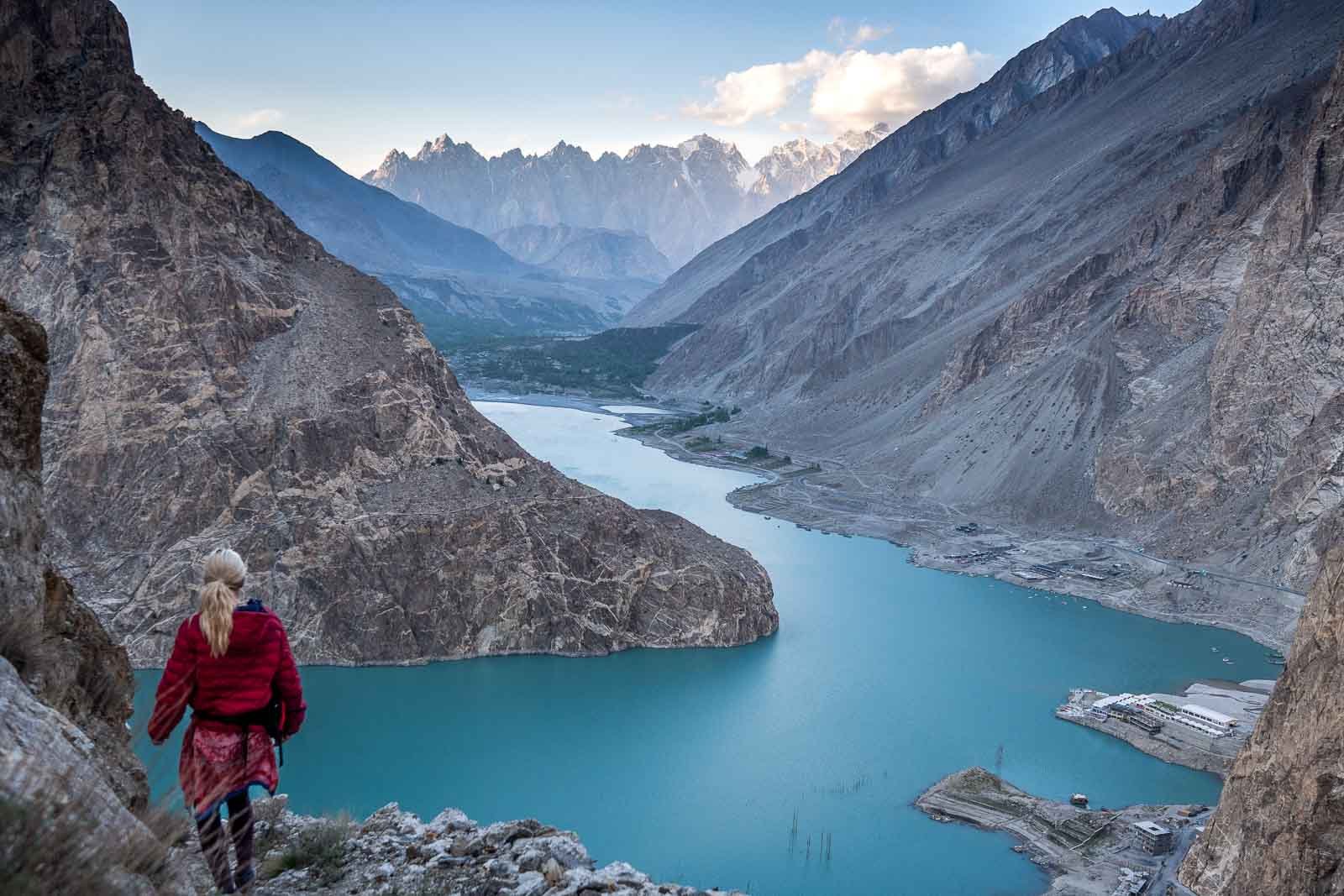 ---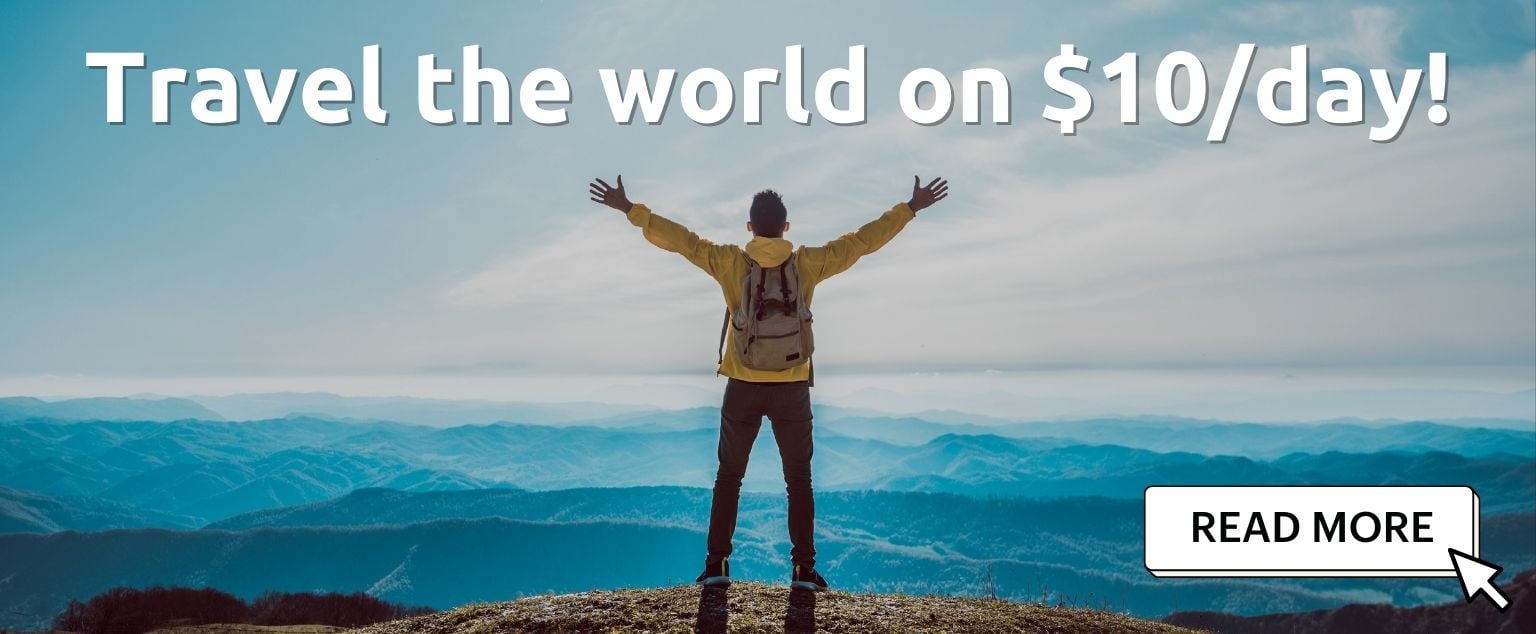 And for transparency's sake, please know that some of the links in our content are affiliate links. That means that if you book your accommodation, buy your gear, or sort your insurance through our link, we earn a small commission (at no extra cost to you). That said, we only link to the gear we trust and never recommend services we don't believe are up to scratch. Again, thank you!