Australia's East Coast is an expansive land of never-ending, picturesque beaches stretching 3,150 kilometres, all the way from Sydney to Cairns and the Daintree Rainforest. And these sandy stretches are the biggest reason the East Coast has become such an iconic backpacker destination.
Sure, the surf is epic, but in addition, you can snorkel and scuba dive on the world's most famous reef, sail among the most beautiful islands in Australia, or just lounge in a hammock with your Kindle.
But the East Coast is so much more than just its beaches. Venture out to the bush and spot koalas, kangaroos and cassowary in the best national parks in Australia; or get your fill of big city culture in the metropolises of Sydney, Brisbane and Gold Coast.
The best way to experience this stunning and varied land is by hitting the road on an East Coast Australian road trip. The long, beautiful highway is made for road-tripping!
East Coast Australia is chock-full of some of the most iconic vistas in the country. That's why, if you're in Australia for the first time, taking on the East Coast is a great way to meet the land down under. It's also the best route to take if you've only got a few weeks to travel Australia.
So, now that you know that you must absolutely experience backpacking East Coast Australia, what should you see and do while there? Let's take a look at the main backpacker hangouts!
I have compiled the following East Coast Australia itineraries to help you plan your trip. It's ideal if you can spend at least 3-4 weeks on the East Coast but honestly, when it comes to Australia, the more time you have the better!
However, feel free to tweak these itineraries depending on your time and budget constraints. However much or little time you spend backpacking the East Coast Australia, you're sure to have an epic time.
7 Days Travel Itinerary for East Coast Australia: Sydney & Surroundings
So you're only spending one week on the East Coast? Maybe you prefer spending more time in other parts of Australia but still wanna check out what the famed Eastern part has to offer. In that case, you can easily spend a whole week in Sydney and its surrounding areas.
Sydney, the faux-capital of Australia (the one people always think is the capital, when the real one is Canberra), can easily keep a backpacker entertained for a few days.
You can go pub crawling at night, then spend the days hanging out in the city's green areas and world-famous harbours. Or make a trip to the famed Bondi Beach and walk along the coastline, if you feel like it.
From Sydney, you can take a day trip to Hunter Valley which is said to be the best wine region in Australia.
Then take a train to the hills and do an overnight trip to the gorgeous Blue Mountains.
Return to Sydney for at least one more day which you should spend on the super-cool Manly Beach.
2-Week Travel Itinerary for East Coast Australia: All the Classics
Got two weeks? Great! That gives you enough time to check out the most happening backpacker spots on the East Coast.
Start in Sydney, of course! After a couple of days of rapid sightseeing, head up the coast to Byron Bay. This chill surfer town is a great place to hang out for two days, especially if you also wanna check out the ultra-hippie hangout Nimbin.
Next stop: Gold Coast. (Alternatively, Noosa and Sunshine Coast.) Backpacking Gold Coast is your time to experience prime parties and surfing, before heading out for more parties in the backpacker hostels in Brisbane.
The last stop on this 2-week East Coast Australia itinerary is Hervey Bay or Rainbow Beach, where you can arrange a trip to Fraser Island, one of the best wildlife areas in the great Oz.
1+ Months Travel Itinerary for East Coast Australia: The Whole Thing!
This is the best itinerary for tackling an East Coast Australia trip! After all, you've come all the way down under – why not try out as many of Australia's best adventures as you can?
Follow along the second itinerary: Sydney – Byron Bay – Gold Coast – Brisbane – Fraser Island. Make sure to stop by in Noosa, too!
Then it's time to add some new waters. Literally – travel to Airlie Beach, where you can arrange a sailing trip around the stunning Whitsunday Islands for a few days.
Once back on dry land, head to Townsville where you can catch a ferry to Magnetic Island.
Make a quick stop in Mission Beach before staying in Cairns. From there, you can continue to Port Douglas and the Daintree Rainforest.
There are a few places where travellers love to visit while backpacking East Coast Australia. Here are the best places to visit on your East Coast Australia budget trip, from the ultra-popular to more off-beat.
Get ready for some surf, sun, and adventure!
Backpacking Sydney
Backpacking Sydney, the capital of New South Wales and the largest city in Australia, is a great experience since the city has so much to offer.
You can explore the district of The Rocks, full of historical streets near the harbour, or cross the bridge for great city views and visit the Luna Park amusement park.
Circular Quay is likely your first stop in the city since it's home to Sydney's most iconic attractions: the Opera House and the Harbour Bridge. You can enjoy an exceptional view of the steel bridge and the harbour while having a drink at the Opera Bar.
If you're feeling brave, you can climb the Harbour Bridge. It's well worth doing because you'll get to see the whole of Sydney Harbour as it was meant to be seen. They'll even give you a certificate of achievement at the end and the option to propose to your significant other at the top (as long as you mention it beforehand).
Check out Darling Harbour for Paddy's Market, Aboriginal Centre, the casino, Sydney Aquarium, and just a lovely space to stroll around.
Hyde Park and the Royal Botanic Gardens are some of the best green spaces in the city, and the best parties happen in King's Cross. There are tons of backpacker hostels in Sydney to choose from – just pick your vibe.
And even though you're in a big city, this wouldn't be Australia if you didn't clock in some beach time. Bondi Beach is one of the most visited tourist sites in Australia. Take a dip at the Bondi Icebergs Swimming Club or take the beautiful coastal walk to Coogee.
However, the locals' favourite beach is located a 30-minute ferry ride from Circular Quay. Manly Beach has a lovely promenade, many restaurants, shops, nightlife, and more.
Need help deciding between Sydney or Melbourne? Check out our helpful guide.
Backpacking Brisbane
Whether you're staying for a bit or just passing through Brisbane for the weekend, there is plenty to experience. Brisbane, or Brissy as Australians call it, is the capital of Queensland.
Brissy is defined by the Brisbane River winding through the city centre, which divides the city into a north and south side.
South Bank is the cultural precinct and home to the Queensland Art Gallery and Gallery of Modern Art, Queensland Performing Arts Centre, and several museums like the Queensland Maritime Museum.
Brisbane is the third most populous city in Australia, so it's no surprise that you'll find lots of places to stay in Brisbane on a budget!
Visit Streets Beach, a man-made, beach-style lagoon in the heart of the city. Make time for a stroll along the Rainforest Walk in the South Bank Parklands. Be sure to snap a shot of the giant BRISBANE sign while you are here or check out some live music on Saturday nights at City Sounds.
If you're up for a party and want something more memorable, you can even charter your own yacht and have one helluva boat party.
Enjoy the Riverwalk, a permanent pathway extending from the CBD to New Farm Park. Take a ride across the Brisbane River with CityHopper, a free transportation vessel.
Shop at the Queen Street Mall or grab a bite at Eat Street Markets in the Portside Wharf. Restaurants here have been reconfigured out of old shipping containers—cool! Oh, and there are craft stores and live music in the evenings.
Backpacking Byron Bay
Oh yes, Byron Bay. Known for its laid-back, chill vibe worldwide. Shoes are optional, weed is plentiful, and the surf culture is huge. Come early, and stay late. No matter what time of day, backpacking Byron Bay does not disappoint.
At Byron Bay, you can check out local markets, dance in a sunset drum circle, or most importantly, catch some rays at the beach – all free of charge.
Many backpackers like to camp on the beach but there are loads of epic hostels in Byron Bay, too.
The Cape Byron Lighthouse stands on the most easterly point of mainland Australia. The lighthouse walk is one of the prettiest in the Byron Bay area.
This walk takes about 2.5 hours but it is well worth the exercise. Swim along the walk and try to spot some whales or catch a spectacular sunrise at the lighthouse.
If you have ever wanted to surf, Byron Bay is a great place to learn. Take a lesson at Main Beach or rent a longboard and head to Wategos.
For adventure, check out the experienced surfers at The Wreck or Tallows. Rent a kayak to be among the sea turtles and dolphins, go horseback riding along the beach, or snorkel in the turquoise waters.
When you're staying in Byron Bay, allow an extra day for a trip to Nimbin. Nimbin is a small, quirky town known as the Amsterdam of Australia.
This is a tiny hippie town. Marijuana is illegal here, but absolutely everyone is going to try and sell you "special" cookies. Enjoy yourself (just know how very potent these cookies can be), and have a wander around the local shops and art galleries.
Backpacking Gold Coast
Just as you cross the border into the sunshine state of Queensland, about an hour outside of Byron Bay, you arrive at Australia's Gold Coast. With tons of stuff to do in Gold Coast, most backpackers make a stop here!
Known for its surfing beaches, like Surfers Paradise, Gold Coast has a completely different vibe than most of Australia's East Coast. Often called "Australia's Hollywood", this is the core of the nation's entertainment industry. High-rise buildings are sprawled along the coast.
The Gold Coast embraces its touristy image, and the local culture has been impacted greatly by the "sun, sand, surf, and sex" marketing tactics.
Make sure to include a visit to Tamborine Mountain in your Gold Coast itinerary. There you can explore some rainforests, stare at some gorgeous views, and meet some animals.
Go surfing, then grab a bite at one of the many oceanfront restaurants or do some shopping. Stay as little or long as you want, the weather stays great all year round, anyway!
Backpackers will love the vibrant nightlife. Pub crawls hosted by hostels in Gold Coast are a great way to socialize and meet other travellers, and party the night away.
Backpacking Noosa and the Sunshine Coast
Just up the road north of Brissy is the Sunshine Coast. Backpacking Sunshine Coast is a must while backpacking East Coast Australia, and Noosa, its most well-known area, is my personal favourite spot on the coast!
Noosa is a vibrant area that maintains a small, beach town feel. Hastings Street, conveniently located near the beach, has lovely cafes, shops, and restaurants.
Noosa is most noted for the Noose National Park, which is an easy place to spot a koala resting in a tree. UNESCO has classified Noosa as an official Biosphere Reserve.
There are a few great hostels in Noosa that won't break the bank if you decide to stay in the area for a couple of nights.
The best way to enjoy Noosa is to rent a surfboard or soak up the sun at one of the best beaches in Australia.
Also make sure to allow an additional day to explore the Noosa Everglades, one of only two everglades systems in the world and an Australian best-kept secret. It's best to go with a tour company since all parts won't be accessible for just a casual wanderer.
But Noosa is just one point of interest in the awesome Sunshine Coast Area. You'll also find other backpackers hanging out in Mooloolaba and Gympie. For nature-lovers The Hinterland – home to the famous Glass House Mountains – is an awesome place to check out.
Backpacking Rainbow Beach, Hervey Bay and Fraser Island
Fraser Island is one of the top attractions on this East Coast Australia budget trip. But first, let's take a look at the two towns that are the gateways to this unique island!
Rainbow Beach is a beauty in its own right. The town's name derives from the rainbow-coloured sand dunes that surround the area.
Carlo Sand Blow is an impressive stretch of land with a moon-like appearance and is an amazing place to view the sunrise or sunset. Here you can slide down the colourful dunes or try paragliding.
Visit Double Island Point Lighthouse, and try to spot marine life like dugongs and sharks. This is also the longest wave break in all of Australia.
Hervey Bay doesn't have quite as much going on for it but there is some affordable backpacker accommodation in Hervey Bay in case you want to visit Fraser Island on a day trip.
Then, to the crown jewel – Fraser Island, the largest sand island in the world. It's best visited on a tour that you can book from either in Rainbow Beach or Hervey Bay. If you do have the time to experience Fraser Island on your own, shop for groceries and gas on the mainland, and remember to arrange park and camping permits.
Fraser Island is a true wonder of the world. You can take a dip in Lake Mackenzie or Lake Wabby with sparkling clean waters, or the Champagne Pool, the island's natural jacuzzi.
The main "road" on Fraser Island is the Seventy-Five Mile Beach where you can drive to some of the island's best attractions like the incredible Maheno Shipwreck and Eli Creek.
Indian Head, a coastal headland and the most easterly point of the island, offers spectacular views of the ocean. Here you can climb the rocky outcrop and search for rays, sea turtles, and sharks down below.
The most special treat of Fraser Island is the dingoes. These are some of the last remaining pure dingoes in Eastern Australia.
Backpacking Airlie Beach & the Whitsundays
Airlie Beach is a smaller town that comes to life at night. This is a destination with many bars, backpackers, and clubs, and you will not have a dull night during your layover here. Stay in one of Airlie Beach's epic hostels to get in on a true backpacker pub crawl.
To be honest, there isn't much to see in the town. You can take an afternoon dip in Airlie Beach Lagoon, a man-made lagoon in the heart of the city. Or, embark on the most picturesque boat ride of your life from the Port of Arlie at 8 a.m. for a full day of adventure. There's an included all-you-can-eat BBQ, morning and afternoon tea, unlimited drinks, and Whitsunday island beach exploration.
Airlie Beach is mostly known as the gateway to the Whitsunday Islands!
Ahh, the Whitsunday Islands. They are what dreams are made of with their indescribable beauty. These islands form part of the Great Barrier Reef.
Due to its stunning beauty, The Whitsunday Islands are made up of luxury resorts – no hostels. However, camping is possible on some of the islands if you have a boat to reach the sites and bring your own food.
The truest way to experience the 74 Whitsunday Islands is with a sailing trip. Embark on the most picturesque boat ride of your life from the Port of Arlie at 8 a.m. for a full day of adventure. There's an included all-you-can-eat BBQ, morning and afternoon tea, unlimited drinks, and Whitsunday island beach exploration. Or, if you've got more than a day available for a boat ride, I highly recommend taking a three-day cruise that includes scuba diving, beach-hopping, and epic onboard parties.
Who would have thought, a broke backpacker like you would have the opportunity to experience the sweet, sweet sailing life?
Backpacking Townsville and Magnetic Island
Townsville is often just a pit stop for most backpackers but if you wanna make a proper stop, there are some epic hostels in Townsville. Rumour has it that Townsville has some awesome parties to offer, too.
Top recommendations for places to visit include the Reef HQ Aquarium with hundreds of coral, fish, and other sea species, as well as a turtle hospital. Just south of the city is The Billabong Sanctuary. Considered "Australia's best interactive wildlife sanctuary", there are over 100 species of Australian animals on site.
SeaLink, Townsville's Ferry, will get you to and from Magnetic Island, which is no doubt The Reason you came here.
Magnetic Island is a mountainous island some 8 km off the coast. Named after its mysterious magnetic effect, Magnetic Island has a lot of curious characteristics to be discovered. Fun fact: Magnetic Island is also the sunniest place in Australia with more sunny days in a year than anywhere else in Australia.
Another World Heritage-listed site, Magnetic Island is rich in forests and boasts 23 secluded beaches and bays. You can rent out a snorkel, a kayak, or jet skis and water skis to explore the waters around the island.
Magnetic Island also has some great trails waiting to be hiked. With so many spectacular views, cover more distance by renting a bike or scooter.
There's also the Bungalow Bay Koala Village where you can hold a koala in your arms, among other Aussie wildlife staples. I'm not sure I would recommend it, though… The animals seemed well taken care of but always be on extra alert when you're participating in animal tourism.
Oh, and Magnetic Island is home to Australia's premier full moon beach party! Keep that in mind, party people.
Backpacking Cairns
Backpacking Cairns is not to be missed. The city is known for its tropical climate and is the gateway to the Daintree Rainforest and Great Barrier Reef. There isn't all that much to do in the city itself – but I absolutely love it.
Cairns esplanade has a large swimming lagoon, which is not unusual for most Australian cities, but at this lagoon, you can sunbathe topless. Hey, it is extra humid here!
Cairns is also home to Australia's only bungee jump, with the option to jump as many times as you would like, for those real daredevils.
There are plenty of affordable hostels in Cairns as well as options for food, drinks, and shopping on a backpacker's budget.
Cairns' crown jewel, one of the 7 wonders of the natural world and the largest living organism on Earth, is the Great Barrier Reef. The best way to explore the colourful corals is on a scuba diving expedition. This will put a dent in your budget but trust me, it's worth it!
The perfect way to end your time in Cairns is at the Insta-famous waterfalls at Atherton Tablelands.
Herbal Essence filmed their rainforest commercial here, and for good reason. Girls, or long-haired lads, let those locks down and get an awesome hair flip shot in front of Millaa Millaa Falls: a cool reminder of your ultimate backpack journey to the land down under.
Backpacking the Daintree Rainforest and Port Douglas
The Daintree Rainforest, an ancient landscape, is the oldest rainforest in the world. The forest can be explored from Cairns, or even better, stay closer to the rainforest.
Head to Cape Tribulation to learn about the indigenous peoples of Australia.
View the fascinating Cassowary bird, spot crocodiles, swim, and of course stop at the rainforest's best scenic locations.
Cape Tribulation is one of the finest beaches in Australia. There is a huge stretch of bleached sand, the likes of which are juxtaposed wonderfully by the verdant jungles of the Daintree.
Do be careful of the crocs as they like to hang out in the estuaries around the cape. Also, know that this is about as far north as you can go without having a powerful 4×4 vehicle.
If you want an alternative base to Cairns, try staying in Port Douglas on the edge of the Daintree – it's more resorty but has a great beach and some down-tempo hostels as well. You can participate in many of the same activities as Cairns and at comparable rates.
The Great Barrier Reef is actually closer to Port Douglas as well so the boat trip out is shorter.
Off the Beaten Path on the East Coast of Australia
The East Coast of Australia isn't just made up of the ultra-popular backpacker hangs – there are tons more to discover. Take some time out of your East Coast Backpacking trip and visit one of these spectacular destinations.
Mission Beach is another holiday gem known for its natural beauty and adventure. I recommend you arrange a trip to the nearby Dunk Island, which is blessed with amazing trails with panoramic views and excellent snorkelling waters.
Mission Beach is also a fav for adrenaline junkies: go white-water rafting down the Tully River or head out mountain biking, fishing or sailing. For the ultimate thrill, go skydiving with an incredible beach landing.
Another off-the-beaten-path town is Agnes Water and the Town of 1770. This is one of the last places you will find surf on the East Coast before hitting the reef region, and the lessons here are some of the cheapest.
The historical Town of 1770 is home to mini "Harley-style" chopper tours, which are its main attraction.
Closer to Sydney, The Blue Mountains offer some of the most spectacular scenery in all of Australia. You should view them either by one of the many drive-up viewpoints, from the trail, or even by canyoneering. The Blue Mountains are a feast for the eyes.
The best place to stay in the Blue Mountains is its main town Katoomba. Other settlements include Springwood, Leura, and Blackheath.
Katoomba is the best though. It's a very artsy commune and has a reputation for being full of hippies, but it also offers a lot of Blue Mountain's best hostels.
From just about any town you can arrange a walk and go hiking on one of many trails. Popular trails in the area include the Giant Stairway, the Grand Canyon, and National Pass Trail. If you're the really adventurous type, try canyoneering!
If you read through all the little snippets about the best places to visit in East Coast Australia on a budget, you probably already have a pretty good idea of all the awesome things you can do during your trip!
But a bit of concise repetition is always good, right? Here are some of the absolute most fun, most epic, best things to do in East Coast Australia.
Spoiler alert: most of them are not very budget-friendly, but all of them are worth the spend.
1. Surf in Noosa
Noosa, the backpackers' most beloved stop on the Sunshine Coast, is known for chill vibes, rich nature, and awesome waves. Surfing in Noosa is not just about learning to stand on the board – it's also about diving into the local surfer culture. You'll also find plenty of yoga retreats in this area.
2. Snorkel the Great Barrier Reef
The world's largest coral reef is one of the top things to do in the whole of Australia, and it's an incredible experience whether you're underwater in scuba gear or snorkelling along. The reef has unfortunately experienced a lot of bleaching and damage in recent years but it is still worth the visit.
3. Sail the Whitsundays
Ever dream of a pirate's life? In the Whitsundays, you can experience what it's like to sail between some of the most beautiful beaches in the entire world.
Add in a sprinkle of underwater exploration, on-board parties, and lounging on the whitest sand you've ever seen, it's easy to see why sailing the Whitsundays is one of the top things to do in East Coast Australia.
4. Celebrate New Year in Sydney
Sure, there are a few time zones before Australia, but as one of the first places where the year changes, Sydney is easily one of the best places to spend the New Year's in the world. The fireworks over the Harbour Bridge are usually televised all over the planet.
5. Hunt Down Oversized Fruit
East Coast Australia is super backpacker-friendly not just because of its many attractions but its great farm work opportunities.
Many towns on the coast lean heavily into their status as the fruit-picking capital of the country, and have erected statues of giant fruit. One of the most famous ones is the Big Banana in Coff's Harbour.
6. Chill out at Nimbin
If Byron Bay is the capital of hippies in Australia, then Nimbin is their administrative centre. This small town near Byron has got more and more touristy, but it still has plenty of chill vibes and good smokes to offer (although, if you're gonna partake in drugs on the road, you should know they are illegal in Australia).
7. Party Like There's No Tomorrow
The East Coast is without a doubt the most popular spot for solo backpackers in Australia – which means that this is where you'll find the wildest, most debauched travellers to the land down under. Australian backpacker parties are truly something to experience – and so are the hangovers.
8. Road Trip the Coast
The long, well-kept roads of the coast are calling… There is no better way to travel the East Coast than on a road trip! Hire or buy a campervan or find other backpackers with a car to experience Australia from Sydney to Cairns in the best possible way. Plus, you'll be getting a real taste of the awesome van life.
9. Hang out with the Dingos
Fraser Island is the world's biggest sand island and definitely one of the most unique things to add to your budget trip on East Coast Australia. It's also the best place to see dingoes, Australia's indigenous wild dogs. But don't try to pet them – these wild dogs are for watching only.
10. Explore the World's Oldest Rainforest
Daintree Rainforest in Northern Queensland is a little off the beaten path and unfortunately skipped by many backpackers. You might not stumble on too many epic parties down here but you'll definitely find awesome natural peace and great snorkelling opportunities.
Backpacking East Coast Australia is all about the hostel experience. Airbnb and Couchsurfing are always an option if you're craving some peace and quiet but they can get quite expensive in Australia.
So, to keep your East Coast Australia travel costs low, always pick hostels! There are some absolutely epic hostels in Australia and each destination has a plethora of accommodation choices.
From my humble personal experience, Australia is one of the best places in the world to live da sweet, sweet hostel life.
Well, at least if you're young, broke, and relatively new to travelling. (These days I would definitely pick camping over the rowdy hostel rooms.) Cause yo, Australian hostels are FUN. There's always some sort of a pub crawl, snorkel trip, movie night, or quiz going on, and meeting other travellers is super easy.
There are as many hostel experiences as there are hostels in Australia. Read reviews beforehand. Some hostels are total shitholes, and some are fancy boutique-style, offering even women-only accommodation and other rare extras.
Your average 8-12 bed mixed dorm is going to run at about 20 AUD per night, depending on your location.
The Best Places to Stay in East Coast Australia
With so many places to choose from, let me get you started on picking an affordable hostel or cheap hotel for your East Coast Australia budget trip. Here are some of the best cities to hit, and the top accommodation options in them.
If you're not looking to share dorms in a hostel, you can find some affordable beach houses in Australia. Just book well in advance!
Let me be honest, Australia is not cheap, but the price to travel there is worth every cent.
Your costs are going to depend on where you stay, how you travel, what you eat, the activities you choose, and your alcohol intake. The following are a few guidelines to keep your travel costs down.
Activities, like a surf lesson, a snorkel trip or a skydive are easily gonna cut $80-100 USD out of your budget.
A bus pass can seriously save you on travel and sometimes include deals for activities as well. However, the absolute cheapest way to travel is to find a friend with a car and chip in for the gas!
Stay in large mixed-bed dorms at hostels that offer freebies like breakfast, tea, coffee, and surfboard rentals. Staying within budget sometimes means staying in the shabbier hostels but this rarely stops the stay from being a good time 🙂
Try to grocery shop, pack snacks, and cook dinner with your friends because the food will be one of the biggest costs in Australia. Buy all alcohol from the bottle shop to avoid paying high prices at the bar.
A Daily Budget in East Coast Australia
With some savvy spending, you can keep hold of the travel costs in East Coast Australia. Here are some example budgets for different style spenders.
Money in Australia
Australia's currency is the Australian Dollar. In May 2022, the exchange rate is 1 AUD: 0.70 USD / 0.66 Euro.
Major credit and debit cards are accepted throughout Australia. Being a first-world nation, you will find many banks, currency exchange locations, and ATMs.
The process for opening a bank account is fairly easy even for those on a working holiday visa, and it is a good idea for smart travel banking to steer clear of international transaction fees.
For all matters of finance and accounting on the road, The Broke Backpacker strongly recommends Wise – The Artist Formerly Known as Transferwise!
Our favourite online platform for holding funds, transferring money, and even paying for goods, Wise is a 100% FREE platform with considerably lower fees than Paypal or traditional banks. But the real question is… is it better than Western Union?
Yes, it most certainly is.
Travel Tips – East Coast Australia on a Budget
To keep your spending to an absolute minimum whilst backpacking East Coast Australia, I recommend sticking to the basic rules of budget adventuring. Here are some travel tips to keep your budget in check.
Camp: You cannot get much cheaper than free when it comes to accommodation. Grab an awesome backpacking tent to take with you, or if you're wanting to go super light-weight, a camping hammock.
Couchsurfing: If roughing it in nature is not your thing, try to see if you could meet some laid-back locals and crash a couch for some nights.
Eat supermarket food: Oh yes, the local supermarkets where you can purchase every backpacker's favourite meal: instant noodles. If you are camping on a tight budget or your hostel doesn't have a kitchen, it's worth taking a portable stove.
Hitchhike: If you have the time, save significant amounts of money on transportation by hitchhiking.'
Pack a travel water bottle and save money every day!
Why Should You Travel to East Coast Australia with a Water Bottle?
Plastic washes up on even the most pristine beaches… so do your part and keep the Big Blue beautiful!
You aren't going to save the world overnight, but you might as well be part of the solution and not the problem. When you travel to some of the world's most remote places, you come to realise the full extent of the plastic problem.
And I hope you become more inspired to continue being a responsible traveller.
STOP USING SINGLE-USE PLASTIC! If you'd like some more tips on how to save the world.
Plus, now you won't be buying overpriced bottles of water from the supermarkets either! Travel with a filtered water bottle instead and never waste a cent nor a turtle's life again.
The Australian continent is in the Southern Hemisphere, so it celebrates its summer from December to March and winter from June to September. On this East Coast itinerary, you'll be travelling through two states: New South Wales and Queensland.
New South Wales is in a subtropical zone with hot summers and cool winters. Queensland, on the other hand, is in a tropical region with warm temperatures year-round which means it has both the wet and the dry season.
In Queensland, the wet season – summer – is said to be a poor time to drive north due to serious rainfalls and the threat of cyclones. The early dry season (April to May) is when the land begins to rejuvenate itself.
Accordingly, you may want to consider your arrival in Sydney during late Australian summer when the weather is sunny and warm.
Then continue up the coast during the early dry season to avoid natural disasters. However, I travelled East Coast Australia through January and caught amazing weather, little rain, and serious sunburn. I took a risk, but I am also not bothered by hot temperatures.
If you get to Sydney in the European summer, bring a good jacket – it gets seriously cold.
What to Pack for East Coast Australia
On every adventure, there are a few things I always add to my backpacking packing list. These things will definitely also come in handy on your budget trip to East Coast Australia!
Australia is a safe country with a low crime rate. In order to stay safe, follow this advice: "Don't be stupid!"
People who've never been to Australia love to think that everything there is out to kill them. The venomous snakes and spiders start to seem like the tip of the iceberg when you hear stories about baby-eating dingos, highway murderers, and plants that can paralyse you.
While Australia does have its fair share of "WTF is that" level nature and animals, you'll likely be perfectly safe wherever you go, as long as you follow the usual backpacker safety tips.
The Australian sun is really hard on poor pale-skinned travellers, and can be a real safety threat. Wear sunscreen, hats, sunglasses, and light clothing when going out in the Australian sun.
Drink water and always carry fluids with you. A surefire way to destroy your trip is by ending up in the hospital with dehydration or sunstroke.
The ocean is another potential point of danger. Swim between the flags on the beach – although seeing a shark on a beach is very rare, the marked areas are safe for swimmers. Similarly, if there are signs telling you not to swim there, obey them! Out there be crocodiles.
The sea itself also hides many secret riptides and currents which is exactly why you should only swim in the marked areas. Unless you REALLY want to end up on TV on Bondi Rescue.
Although it may not be common, there is the risk of being bitten by a snake or spider while backpacking East Coast Australia. Always tell someone the areas you are exploring, and try to find a buddy to join if you are headed into the bush.
I was stung by a bluebottle jellyfish after accidentally sitting on it at the beach! Thankfully, the lifeguard knew exactly what to do and there were showers nearby to rinse off. I would have been frightened had I been all alone.
Sex, Drugs, and Rock 'n' Roll in Australia
Backpackers and Australians alike are down to party. Every stop you make will have places to drink and, generally, several choices: clubs, bars, pubs, music venues, strip clubs, hostels. You name it; Australia's East Coast has it.
Be sure to pre-game to stay on budget. Set an alarm before you go out. You do not want to miss your bus or be charged an extra night for failing to check out of your hostel on time.
Partying is all fun and games but it's such an easy hole to fall into that you really should keep your alcohol use in check – drinking too much is one of the biggest backpacker mistakes you could make.
Party drugs should be easy to come by especially in places like Gold Coast and Sydney.
If you are looking to get high, the people of Nimbin or Byron Bay are sure to offer up advice. As backpackers, we are all in this together, and your fellow travellers are likely to invite you to join them while smoking.
One of the best parts about travelling is meeting new people, drinking, smoking, and sharing stories.
Do note that drugs are illegal in Australia – yep, even in Nimbin. Blaze at your own risk.
Getting Insured BEFORE Visiting East Coast Australia
Stung by a jellyfish or dropped your new iPhone in the toilet after one too many pub crawls? You never think you need insurance – until you do.
Travelling without insurance could be risky so do consider getting good backpacker insurance sorted before you head off on an adventure.
World Nomads' mission is to support and encourage travellers to explore their boundaries. They offer simple & flexible travel insurance, and safety advice to help you travel confidently.
They've been doing it since 2002 – protecting, connecting, and inspiring independent travellers just like you.
Get a quote below or read our in-depth review!
World Nomads provides travel insurance for travelers in over 100 countries. As an affiliate, we receive a fee when you get a quote from World Nomads using this link. We do not represent World Nomads. This is information only and not a recommendation to buy travel insurance.
The best way to fly to the east coast internationally is through Sydney. there are also airports in other bigger cities along the coast, and especially if you're flying domestically, it could make sense to fly to Brisbane or Cairns.
Purchase your visa prior to your flight and have a valid passport. Declare any items necessary on your Incoming Passenger Card. Most importantly, do not do anything stupid and respect Australia! This means no import/export of any illegal items or substances.
Australia Entry Requirements
There are several different types of tourist visas available to those who want to go backpacking in Australia. The three primary tourist visa types are:
Visitor visa (subclass 600)
Electronic Travel Authority Visa (ETA) (subclass 601)
eVisitor (subclass 651)
The 601 and 651 visas essentially function in the same way albeit with different application processes. The 600 is for those who want to stay in Australia for longer than 3 months at a time and for those who don't qualify for either a 601 or 651. The grand majority of nationalities can apply for all of these visas online.
The ETA (601) and eVisitors (651) are the simplest and easiest visas to acquire. Both enable unlimited entries into Australia within the span of a year – the duration of stay cannot exceed 3 months at a time.
The biggest difference between these two types of visas is that they are only available to specific countries. Americans and Canadians, in addition to several other nations, must apply for an ETA. British, as well as most European citizens, must apply for an eVisitors visa.
The Visitor visa (600) is the most expensive of Australian visas but can grant the most time. Applicants can apply for a 3, 6, or 12-month duration at rates that vary from AUD140 to AUD1020. For any nation that doesn't qualify for a 601 or 651, the 600 visa is the only means of entering Australia.
The best way to enter Australia, though? The famed working holiday visa. This is essentially a one-year visa (extendable to 2 years under certain conditions).
This is the only tourist visa that also legally allows you to work while in the Oz, and if you're planning to stay in the country for longer than a couple of months, it's your absolute best visa option.
If you're over the age of 30, you might need to look at other options. This visa is designed to help those travellers on their gap year in Australia, and apparently, if you're over 30 you can't get away with being on a gap year and so you can't apply for this visa …hey, I don't make the rules, but I don't have to agree with them either. Sorry 30+ year olds!
You can hire a car, camper van, or take the greyhound bus—these are the most popular options.
Bad news: bus travel can get hella expensive. Good news: bus passes can offer some serious savings.
The Greyhound hop on, hop off pass is one of the best options to give you the most bang for your buck.
The OZ Experience includes bundle packages to places like Fraser Island, which saves you hassle and money. The Premier bus system is a cheaper option than Greyhound, but timetables and stops are a bit limited; therefore, this pass requires more precise planning.
Road tripping is the BEST way to travel the Australian east coast! If you plan your trip well and share the vehicle with a few friends, it can also be the cheapest option while giving you the most freedom and flexibility.
There are many epic stops on NSW or Queensland road trips.
Renting a car or a campervan is pretty easy since there are lots of places offering rentals.
It's also popular for longer-time backpackers to buy a used car and sell it again at the end of their trip.
The bigger initial investment is not ideal fro the brokest of backpackers but you're likely to get most of your money back in the end when you sell your trusty steed.
Train travel in Australia is a rarer way of getting around as a backpacker. Travel times are long and trips are expensive, plus limited stations can make your trip a little inflexible.
However, watching the beautiful Aussie landscapes roll past as you sit in your comfy train seat… Now that's an experience! Going by rail can show you some of the best train trips in the world.
As I've already said, distances in Australia are long! Which makes for great road-tripping if you're not in a rush  – and a nightmare if you only have limited time.
There are airports in most major cities on the East Coast and with some luck, domestic flights can be cheaper than trains or busses, especially if you're travelling light.
Don't want to buy or rent a car – maybe you're not a confident driver, or just don't have the money? Well, finding a rideshare in the East Coast is not all that difficult!
Keep an eye on the information board at your hostel or post a note yourself and you're sure to find other backpackers going the same way.
Many backpackers also use websites like Gumtree to find rideshares.
Just a note for young solo female travellers: I met some seedy characters through Gumtree (essentially the Aussie Craigslist) so I'd advise keeping your guard up and maybe meeting your rideshare before the trip, especially if they're Australian.
Hitchhiking is always a fun option to get around and completely for free!
Note that distances are HUGE and it will take time to get from place to place. You will need far more water than you anticipate, and then you will need even more than that.
Dehydration is very serious and a real threat in the land down under.
Hitching also obviously comes with its own risks, re: who's picking you up. Australia is generally a very safe country but thanks to the infamous backpacker killer Ivan Milat and the loosely-inspired movie Wolf Creek, you won't find lots of Aussies recommending hitchhiking.
Is it actually dangerous, though? Probably not. But there are long stretches of absolutely nothing out there, and very little hope of getting help if you need it.
Onward Travel From East Coast Australia
Australia, being in Oceania, may not share borders with another country, but that should not deter you from travelling onward. Backpacking Oceania is a pretty epic adventure!
Popular travel destinations for Australians include Japan, New Zealand, Indonesia, and Fiji. Bali and Thailand are also huge backpacker favourites. These countries can be reached at fairly reasonable prices from OZ.
You came all of this way, though. Why leave now? While the country as a whole could take years to fully travel, Australia has so many regions for backpackers to discover.
Head to the Red Centre to discover the Outback. Go north to see the crocodiles in Darwin. Ride Camels on the beach in Broome.
Travel up the West Coast and compare the Ningaloo Reef to the Great Barrier Reef. Enjoy wineries in Adelaide. Cruise the Great Ocean Road and wind up in Melbourne. Catch a ferry or flight to Tasmania, under down under.
Australia is a magical land so take the time to discover all of its wonders.
If you want to work in Australia, it's actually pretty easy!
Australia offers something called the working holiday visa which is a tourist visa that allows 18-30-year-old travellers to stay in Australia for up to one year and work at the same time.
Australia might be an expensive place to travel but the salaries are on par with the standard of living. Meaning that even a minimum wage job is going to contribute massively to your travel budget!
On the East Coast, fruit picking jobs are especially plentiful, but you can also find jobs in cafés, restaurants, hostels, and many other places.
The one-year working holiday visa can in some cases be extended to two years if you've done a few months of farm work.
One popular means for emigrating to Australia is with a work sponsorship. Your chance of receiving a sponsorship is going to increase exponentially if you are already living and working in the country. It's not necessarily easy to find a work sponsor unless you've got skills that Australia is looking for – for example, in the trades or in nursing.
You can also find farm work as an unpaid volunteer in Australia relatively easily. WWOOFing is popular and even though it doesn't pay, it goes towards earning your second-year working holiday visa.
Here at The Broke Backpacker we absolutely love Worldpackers! They're community-driven, responsible and just an awesome platform all around.
When you're looking for a volunteering opportunity, it's a good idea to use a reputable website like Workaway or one of its alternatives.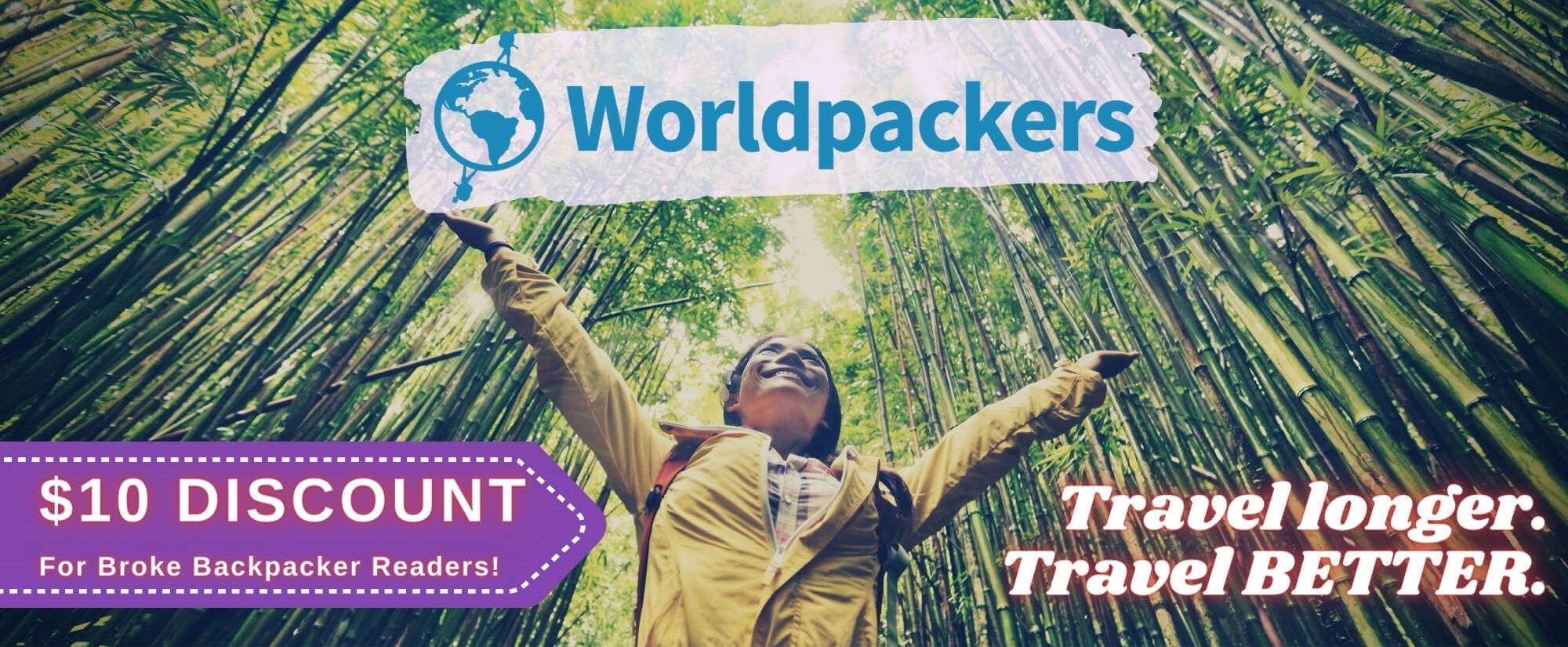 Worldpackers: connecting travellers with meaningful travel experiences.
Australia is a Western culture, but that does not mean that Aussies subscribe to the same values as other Westerners. Religion and politics are not often discussed in everyday conversations. As a multicultural society, consisting of many ethnic groups, Australia is optimistic and welcoming.
Aussies are known for their laid-back attitudes, love for sports and the beach, drinking and BBQs, friendliness, and most importantly their adventurous personalities.
Australians also love to mess with tourists. One thing you should never do in Australia is believe everything you're told. Aussies are the masters of spewing the most outrageous fiction with a poker face, and there's nothing they love more than getting a poor little tourist to fall for one of their jokes.
Take everything Australians say with a grain of salt… Except for drop bears. Drop bears are definitely real.
Aboriginal Australians are considered to be the oldest known civilization on Earth. You won't find many of them on the East Coast due to injustices committed by white people over two centuries of colonization. In 2008, the Prime Minister delivered a historic apology for the mistreatment of Aboriginal Australians.
Today, Australia has made it a national commitment to close the gap in employment, education, and health between indigenous and non-indigenous Australians.
You will often find that most white Australians share the same sentiment that Aboriginal Australians were horribly mistreated and misunderstood. Many try their best to show respect for the native people's culture, and feel remorse for the choices of many of their ancestors.
Useful Travel Phrases for East Coast Australia
English is the spoken language of Australia, but the Aussie vernacular may leave even a native English speaker perplexed. Slang is so commonly used that you may question if Australians are speaking English at all. No one has time to use full words in Straya!
I have compiled some of the most popular phrases, so you are not left dumbfounded while having a chat with the locals.
What to Eat in Australia
You can find any cuisine you desire in Australia's major cities.
If you would like to eat like a local does then your diet is going to consist heavily upon meat. Common meals include meat pies, fish and chips, roast dinners, lamb, and Australian bush food.
Native fruit is always a great snack or breakfast idea.
Australians love to stop for ice cream—hey, it is hot!
For an authentic Australian experience be sure to try: Kangaroo, Emu, Vegemite, Tim Tams, and Lamingtons.
Wine is a huge export for Australia with many wine regions throughout the continent. Be sure to try local wine during your visit. Goon—boxed wine—is huge for budget travellers. Beer always remains a popular Aussie staple. Common names in beer include XXXX, VB, Tooheys New, and Carlton Draught.
A Brief History of Australia
Aboriginal Australians arrived on the Australia mainland between 40,000 and 70,000 years ago. Their traditions relating to music, art, and spirituality are among the longest surviving in human history. Before the arrival of the British, the number of Aboriginal people living in Australia was between 300,000 and 1 million.
In 1770, Lieutenant James Cook claimed the land for Great Britain, after the Dutch first sighted Australia in 1606. In 1788, a fleet of 11 boats arrived in Botany Bay to establish New South Wales as a Penal Colony.
Furthermore, convicts were sent to all states, but South Australia became a free colony in 1836. More than 162,000 convicts were transported to Australia from Great Britain.
Australia began to look like a desirable location after the discovery of gold and the kickstart to its economy. The Eureka Stockade at Ballarat, in 1854, was a rebellion against taxation. Some see this as a crucial event in the evolution of Australia's democracy.
Chinese immigration began during this period with 50,000 Chinese establishing roots in Australia.
In 1901, a federation of all of the states, the Commonwealth of Australia was created. The creation of Canberra marked it as the capital of New South Wales, with a temporary parliament in Melbourne.
The Australian and New Zealand Anzac Corps took part in the World War I Gallipoli Campaign, in 1915. April 25, ANZAC Day, was the same date as the first landing at Gallipoli. Australians remember and pay their respects to the sacrifices of their armed forces on this day.
After World War II and the Vietnam War, an influx of migrants moved to Australia. Between 1949-1974, The Snowy Mountains Scheme employed 100,000 people.
70% of these people were migrants from 30 different nations. Today, people from all over the world call Australia home. The continent has become known for its equality and lack of clear class distinctions.
East Coast Australia is maybe the best region in the country for backpackers thanks to its huge array of fun things to do! These activities do come with a bit of a price tag but if you've taken them into account already in your East Coast Australia budget, they're totally worth the splurge.
Surfing in East Coast Australia
Surfing is basically a national sport. If you've never been on a board before, Australia is a good place to start! You'll find waves for all skill levels, and even better – you'll get a taste of the laid-back surfer culture in the small, chill towns on the coast.
There are so many amazing surfing spots in East Coast Australia that it would seem more logical to note where you couldn't actually surf.
Everywhere you go there seems to be good breaks and swells. Of course, you won't be surfing in the Sydney Harbour but travel less than an hour and, boom, you'll be right in the middle of some prime waves.
Some of the best spots for surfing on the east coast are Byron Bay, Gold Coast (especially Surfer's Paradise!), and Noosa.
Most of the towns on the East Coast are a good find for surfers. Going further north, surf waters end around Agnes Waters. The Great Barrier Reef stops the formation of really good waves, and up north, you'll also have to worry about jellyfish and crocodiles.
Scuba Diving and Snorkelling in East Coast Australia
You can dive nearly everywhere in Australia, so naturally, there is no shortage of dive centres.
Obviously, on the East Coast you'll find the Holy Grail of diving sites: The Great barrier reef. It's not quite as glorious as it used to be since climate change and tourism have caused it to erode and bleach quite a bit, but it's still a fantastic sight with lots of varied, colourful ocean life.
Some of the best places to find excursions to the reef are Cairns and Port Douglas.
Getting underwater is also very accessible for snorkelers so if scuba diving is out of your budget, you still get to enjoy the company of cool fishies.
If a diving certificate is something you would like to pursue, you can easily schedule a course to become PADI Open Water Certified. Prices do vary depending on the course you choose and location. The total cost of scuba diving certification will likely run at about $350-$450.
Australia's gorgeous weather allows festival-goers the opportunity to celebrate all year round.
Luckily, a tour up the East Coast will offer many options for events and festivals in Sydney and Brisbane, entertainment capital Gold Coast, and super hip Byron Bay. During any given month you can search event pages for all local festivals, concerts, and shows.
Splendour in the Grass, Stereosonic, and Vivid Sydney are all awesome music festivals featured at East Coast venues.
Got questions about backpacking East Coast Australia on a budget? I've got answers! Here are some things that many other backpackers have also wondered about.
East Coast Australia is a backpacker dreamland. An endless coast of pristine beaches makes it the ideal journey for relaxation or adventure.
By the way – tipping in Australia is not expected and can sometimes be considered rude. I once told a cute bartender in Byron Bay to, "keep the change" and he looked at me like I was a huge bitch.
You can use that line on taxi drivers, though, and it will be okay. Restaurants will accept tips if the service was exceptionally good.
The opportunity to discover new wildlife, rainforests and islands is a daily treat. Sailing, surfing, and scuba diving are all worth doing, and you can party in some of the most famous cities in the world.
It does not matter if you are a first-time backpacker or experienced and well versed, East Coast Australia is a land of wonders ready to be explored by anyone!
Updated in May 2022 by Elina Mattila.
---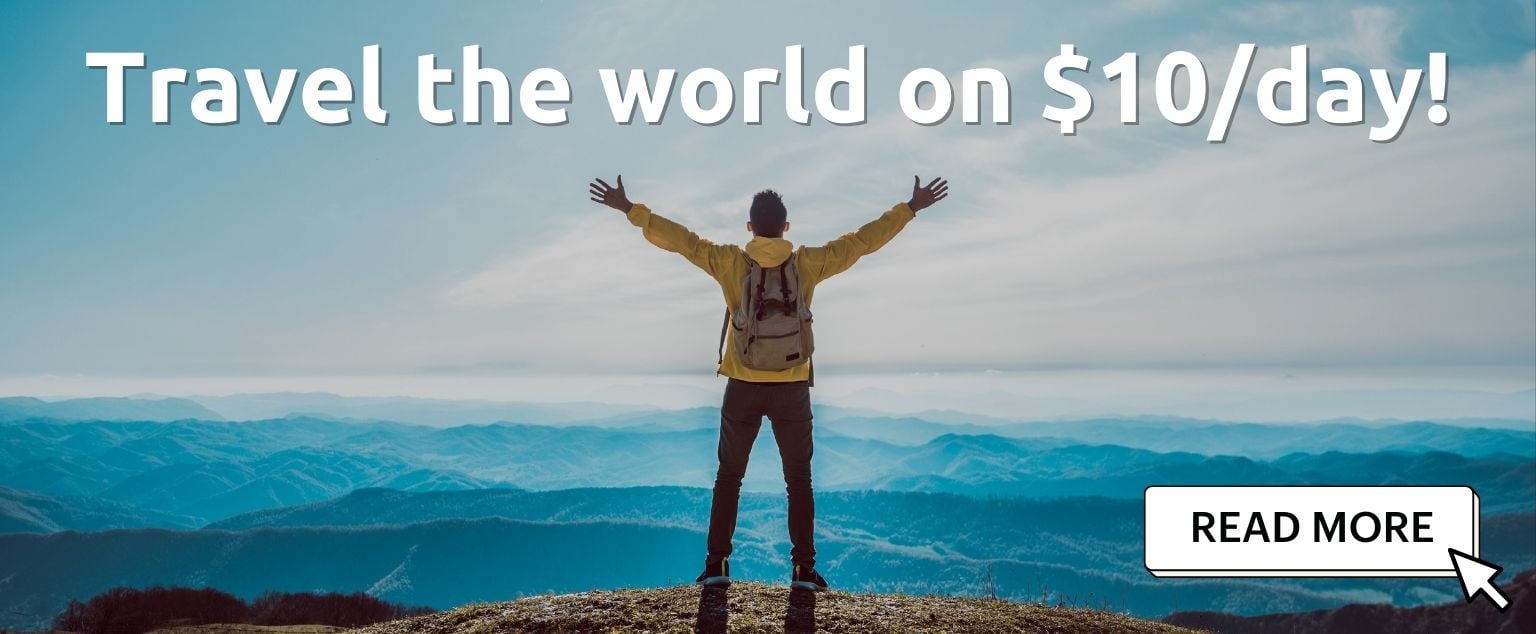 And for transparency's sake, please know that some of the links in our content are affiliate links. That means that if you book your accommodation, buy your gear, or sort your insurance through our link, we earn a small commission (at no extra cost to you). That said, we only link to the gear we trust and never recommend services we don't believe are up to scratch. Again, thank you!