South of Brisbane, you'll find The Gold Coast. This city's skyscrapers rub shoulders with sun-kissed golden sand beaches and an intricate inland canal system (it actually has more than Venice), giving the city a unique but cool vibe! Head a little out of the biggest city in Australia that's not a state capital to find an array of theme parks!
In this post, we'll be taking a closer look at the best places to visit in The Gold Coast. Hopefully, we'll be able to help you work out how to see The Gold Coast and find activities suitable for you and whoever you're travelling with! We'll also help you with where to stay and how to stay safe. What can we say – we want you to have an awesome vacation in The Gold Coast!
Best Places to stay in The Gold Coast
Not sure where to stay in The Gold Coast? Don't worry, it's a pretty big place and it's hard to decide the first time you visit. After all, there are a number of cool neighbourhoods in the Gold Coast and it can be difficult to find something that matches your budget, itinerary, and travel style. Here are three of the best places to stay in The Gold Coast to give you a head start when it comes to picking your hotel or hostel.
If you're worried about your travel budget, why not stay in one of the epic hostels in the Gold Coast? Keep the costs down, rest your head in a comfy bed and meet like-minded travellers from all over the world – what else could you want?
You want to stay within a 100m of the beach so that you can catch waves as soon as you get up? You're asking too much! Oh wait, no you're not! Surfers' paradise is the coolest neighbourhood in The Gold Coast, and this is the best hostel there. Looking good so far, right? It just gets better. There's a free breakfast, a hot tub, a sundeck, an outdoor pool, and events are always going on! You won't find a better hostel than this!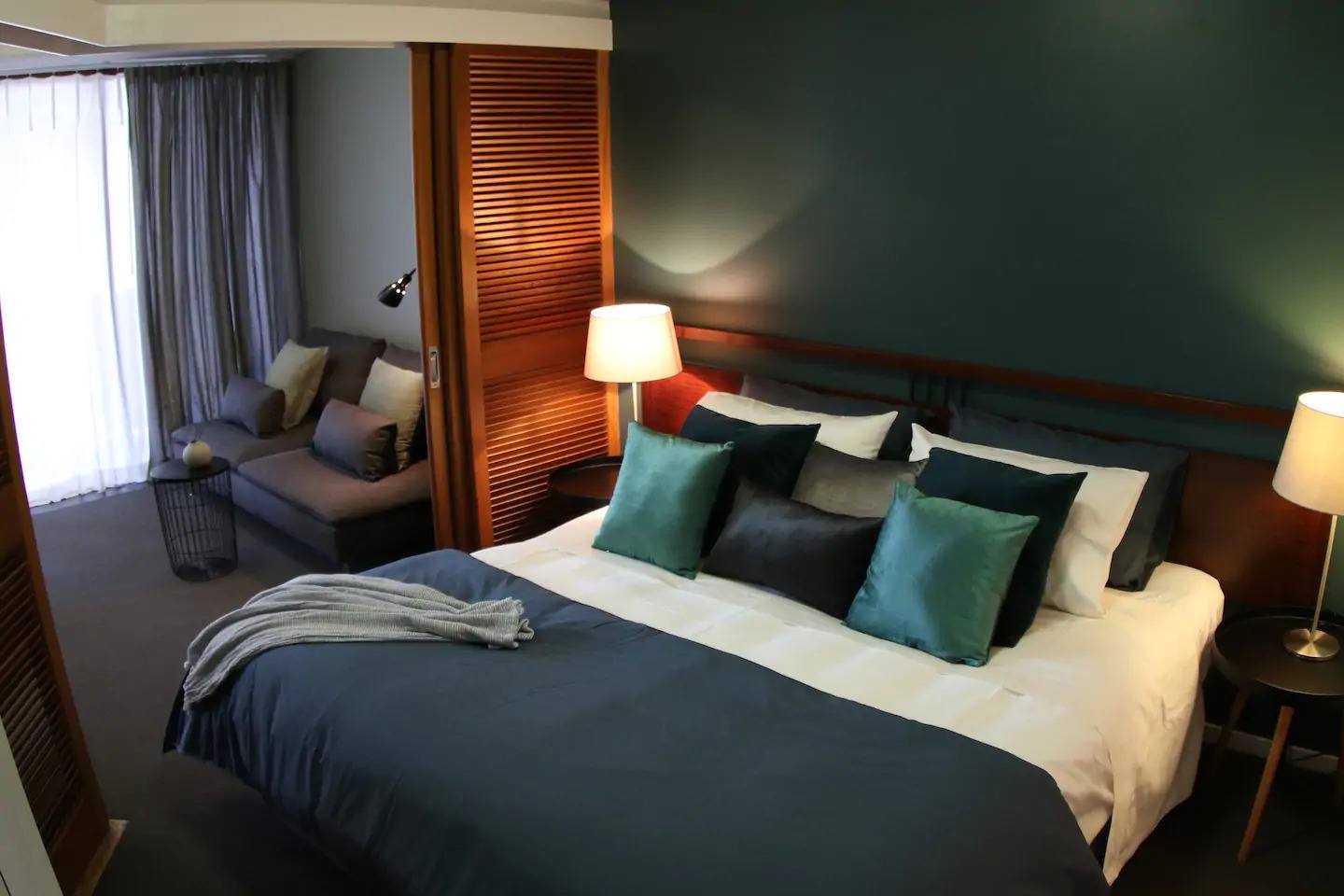 You really can't stay any closer to Broadbeach than in this apartment. The studio, which is part of a resort, is ideally located in the main central area. You can walk to all of Broadbeach's attraction in under 3min. Very clean and modern, the inside of this Airbnb is going to make you feel very comfortable. The pool and Spa are free to use.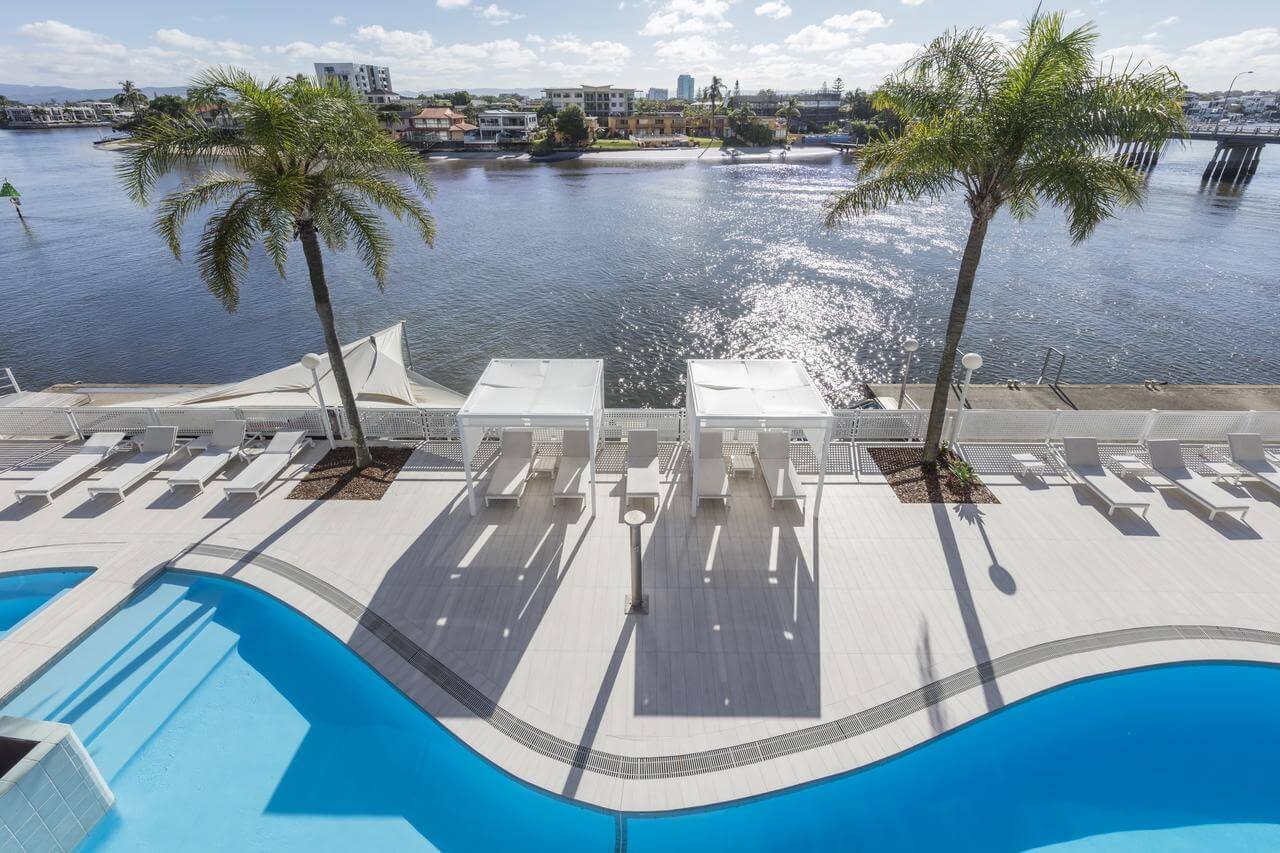 A big step up from our favourite hostel when it comes to prices. However, the Gold Coast isn't really awash with lower starred hotels. In fact, most places are pretty classy and even this budget offering has 4.5 stars! This stylish spot overlooks the Nerang River which you can see gorgeous views of from the outdoor pool. It's also just 5 minutes away from the coolest neighbourhood in The Gold Coast, Surfers' Paradise! Did we mention there are 3 world-class beaches on the doorstep too?
Looking for the best places to stay in the Gold Coast and willing to splash a bit of cash on proper luxury? Then we've found the perfect place for you! The Meriton Suites Southport is the favourite five star hotel in the area of booking.com reviewers (at the time of writing), so you don't just have to take our word that it's pretty fabulous! We don't want you to miss anything off our list, but if you have to, you may as well do it to spend some time in the heated outdoor pool or pumping some iron at the state-of-the-art fitness centre!
Need a place quick? Here's the best neighbourhood in Gold Coast:
BEST AREA IN GOLD COAST
Surfers Paradise
One of the liveliest neighbourhood in the region, Surfer's Paradise is our pick for where to stay on the Gold Coast if you're looking for a great night on the town. Packed with bars and clubs, this neighbourhood really comes alive as the sun goes down.
Places to visit:
Admire ocean views as you drink sophisticated cocktails at Stingray.
Gaze out 230 meters into the horizon from the SkyPoint Observation Deck.
Catch a live act at the iconic The Avenue.
These are the BEST Places to Visit in Gold Coast!
#1 – Dreamworld
Awesome place to visit in the Gold Coast with kids!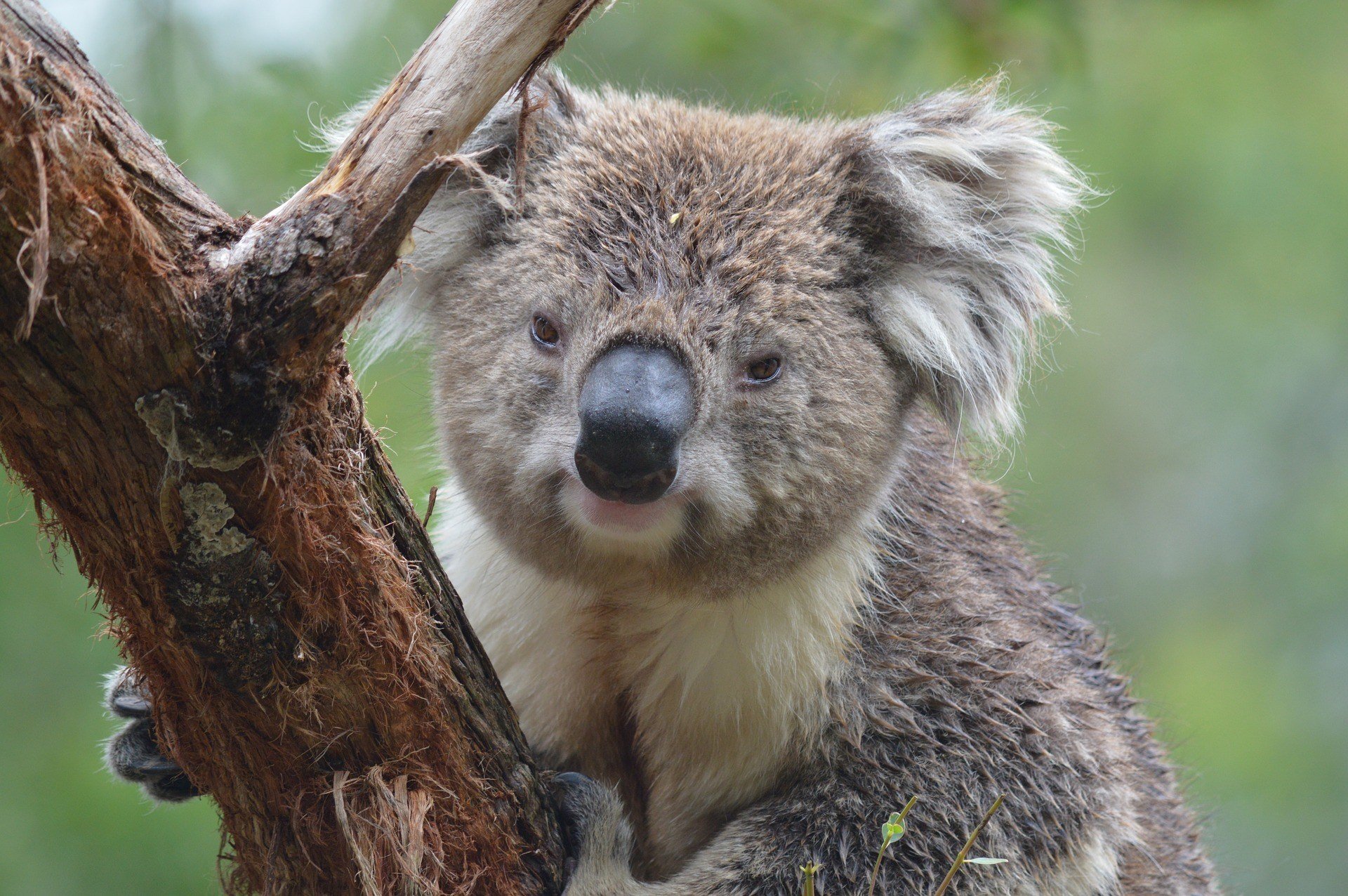 Visit the biggest theme park in the Gold Coast
Feel the adrenaline on one of the 5 huge rollercoasters
See native Aussie animals at the Corroborree section
Why it's awesome: If you're travelling kids and are unsure what to do in the Gold Coast, there are plenty of theme parks to help you with that. And Dreamworld is the biggest of the lot! There's something for kids of all ages. Little ones will love ABC Kids' World and the DreamWorks experience, complete with characters from Madagascar and other family favourites. Even the most inexpressive teen will have a smile on their face (or maybe they'll cry) on the likes of the BuzzSaw and the Hot Wheels Sidewinder!
What to do there: Where to start! Obviously, since it's a theme park you'll want to try all the cool rides. However, it can get pretty busy so do a bit of research beforehand and make a beeline for your favourites early. You'll avoid the queues that way! If you get a bit tired of rides, take a break at one of the many places to eat or cafes. The Corroborree part of the park means that you can learn about Aboriginal culture and native Australian wildlife, perhaps even getting a cuddle from a koala!
#2 – Surfers' Paradise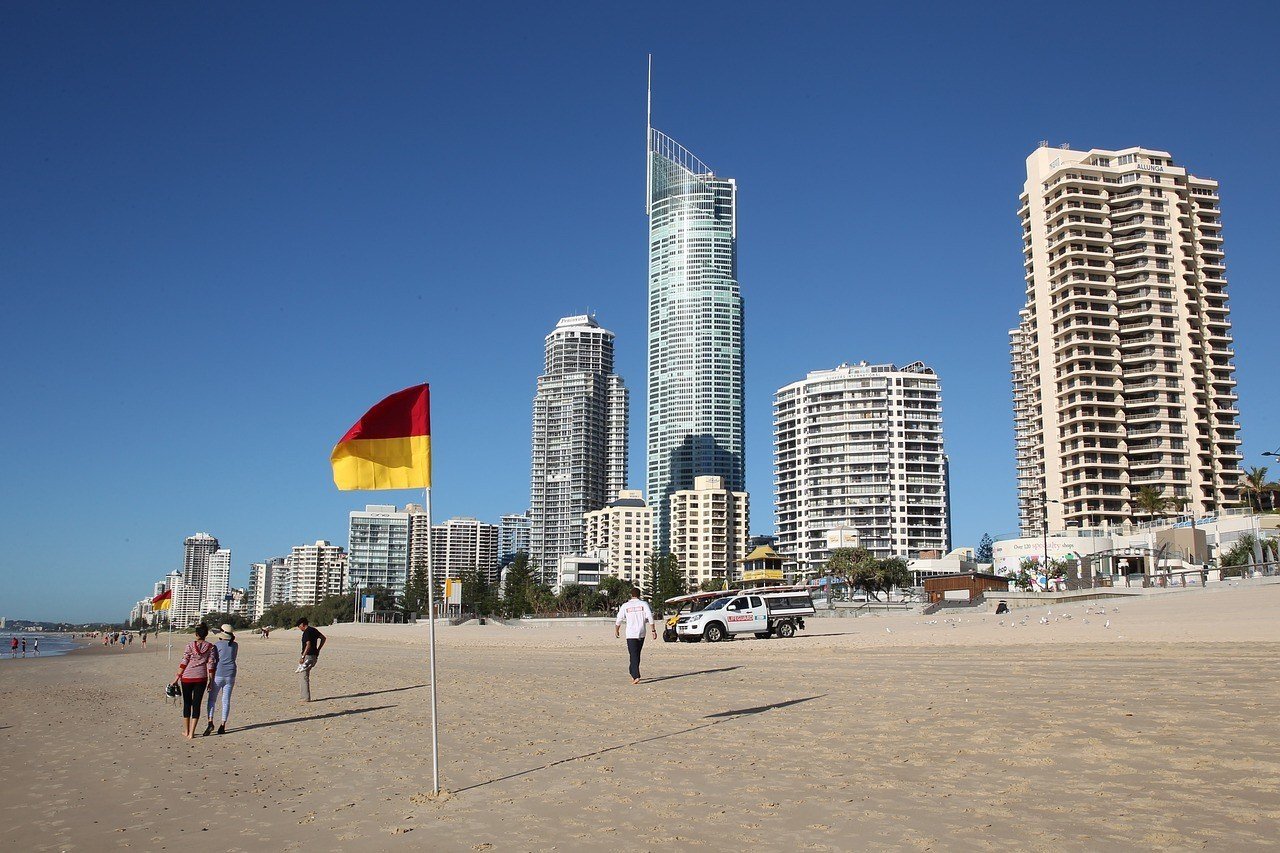 The coolest neighbourhood in The Gold Coast
Catch a wave!
Have brunch at one of the best places to eat on the Gold Coast
Why it's awesome: Surfers' Paradise is the iconic stretch of Australian beach, stretching 3km along the shore of the Pacific Ocean. It's guarded 365 days a year by lifeguards, so there's no need to panic about sharks. You'll get plenty of warning! It also happens to be the coolest area in The Gold Coast – a great place to shop, eat, sleep, and sightsee! After you've spent time sunning yourself, swimming, and maybe even tried a surf lesson, head to Cavill Avenue at the heart of the neighbourhood.
What to do there: Let's start with the beaches. Experienced surfers love it here as there are some great waves. However, it's not a bad spot for beginners either and if you only surf once in your life it may as well be here! The beach is a wide stretch of golden sand, so it's also a fantastic spot for jogging or just taking a leisurely stroll. After sunset, Cavill Avenue is where it's at. Also known as the Glitter Strip, you'll find some of the best bars, nightlife, and places to eat in the Gold Coast around here!
#3 – Currumbin Wildlife Sanctuary
A very cool place in The Gold Coast to go for a day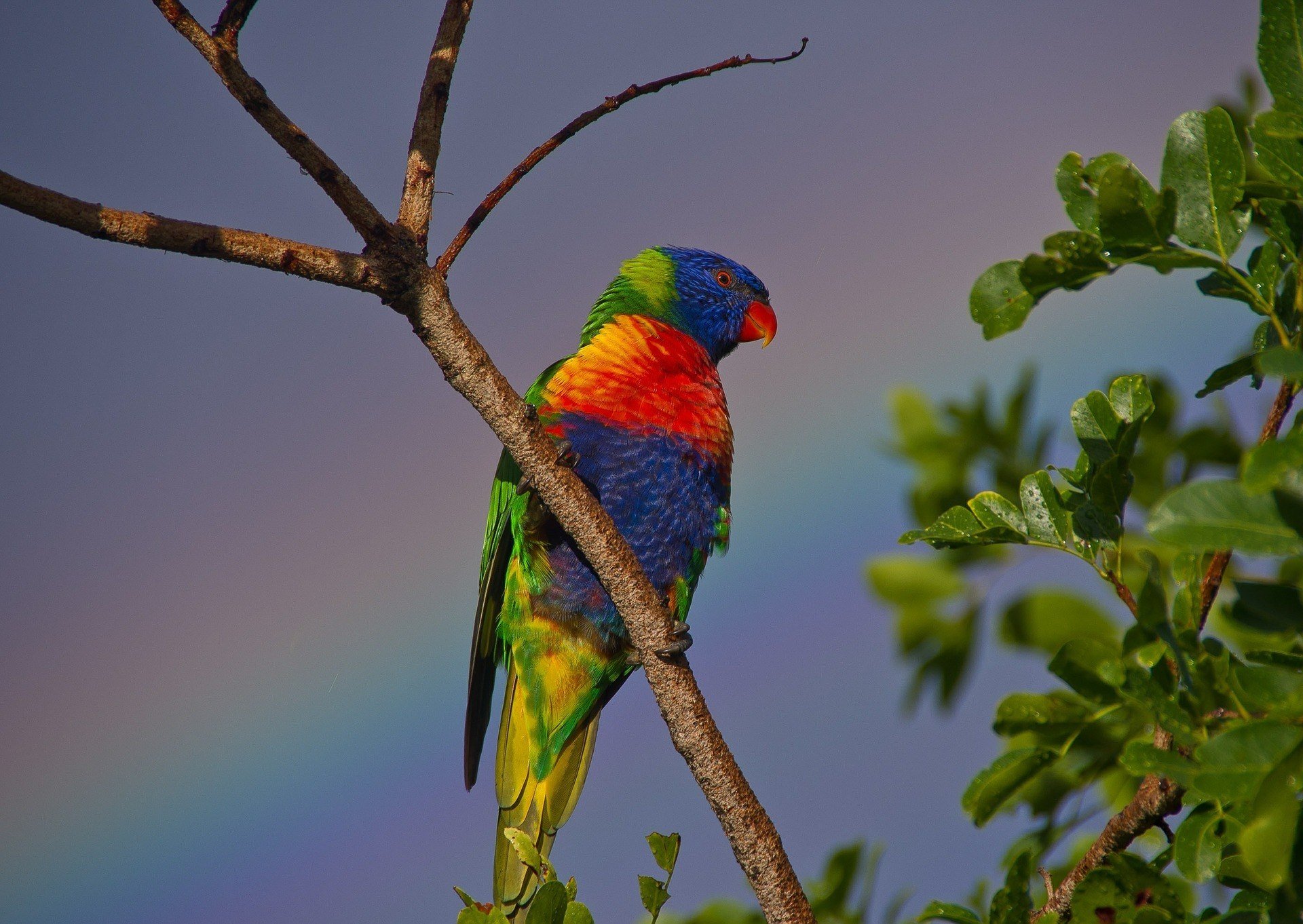 Get up close and personal with cute Australian wildlife!
Escape the hustle and bustle of city life
Snap a selfie with a quokka
Why it's awesome: Currumbin Wildlife Sanctuary is an iconic wildlife park, easily one of the most famous places in The Gold Coast. You can wander through acres of the Currumbin rainforest petting cuddly koalas and feeding kangaroos along the way. Don't worry, the crocodiles aren't kept in open enclosures! It's the perfect place for the whole family to enjoy and the kids are sure to love it. From a humble sanctuary, Currumbin has added a treetop canopy rope course and a miniature train to make it as fun as possible.
What to do there: You've come all the way out to the Gold Coast Hinterland, so you may as well meet the residents! Take part in feeding sessions on rainbow lorikeets and koalas and learn all about unusual animals found nowhere else in the world! If you happen to fall in love with a particularly mischievous marsupial or a boisterous bird, you can continue to support the centre after your visit with their adoption scheme. What's really awesome is this is a non-profit organisation, and all your money goes back into the centre!
#4 – Sky Point Observation Deck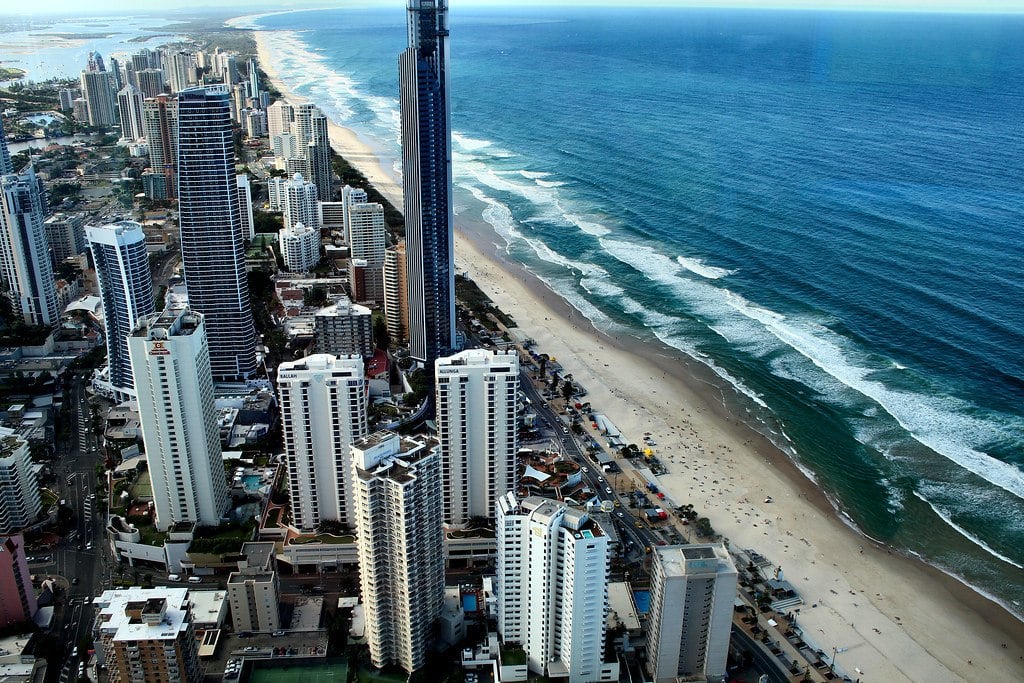 Get a unique perspective on one of Australia's most recognisable skylines
Try the highest external building climb in Oz
One of the coolest attractions in The Gold Coast
Why it's awesome: The Gold Coast has one of the most iconic skylines in Australia, but have you thought about what it looks like from the top of one of the skyscrapers? Well, if you have just head to the Q1 Building. It's the only beachside observation deck in the whole of Australia, and you won't regret taking the lift (or climbing) to the top of this amazing piece of architecture.
What to do there: There's plenty you can do at the highest landmark in The Gold Coast. Of course, start off by taking in the awe-inspiring views and make sure you get a few killer shots for Insta! If you're feeling really brave, then this also offers the highest building climb in Australia. Reach the 270m summit of the skyscraper which offers unparalleled views of the Gold Coast and out to the ocean. If you're travelling with a friend but you're not so crazy on heights, you can always wait for them inside the restaurant, which is one of the best places to eat in The Gold Coast!
#5 – Wet 'n' Wild
Gold Coast vacation idea if you're travelling with kids
Escape the hustle and bustle of the city
Don't miss the Aqualoop – lots of fun!
Why it's awesome: If there's one thing that screams holiday more than anything else, it's a water park. And since the Gold Coast boasts the best one in Australia, we simply had to put it on our list! Everyone knows Wet 'n' Wild – it's famous all over the world. And this one has everything you'd expect – relaxing lazy rivers, huge adrenaline junkie slides, and lots of places for the little ones if you're travelling with family! It's the perfect place to keep mum, dad, and the kids entertained.
What to do there: Get wet! Get wild! It's the perfect place for a fun day away from the hustle and bustle of the city. Just make sure you keep topping up your sunscreen during the day, as the heat can get pretty relentless here. There's more than just slides too. The Skycoaster is an adrenaline-fuelled activity that should only be attempted by the bravest! The FlowRider is a cool way to test out your surfing skills in a totally safe shark-free environment!
Is This the PERFECT Travel Pack???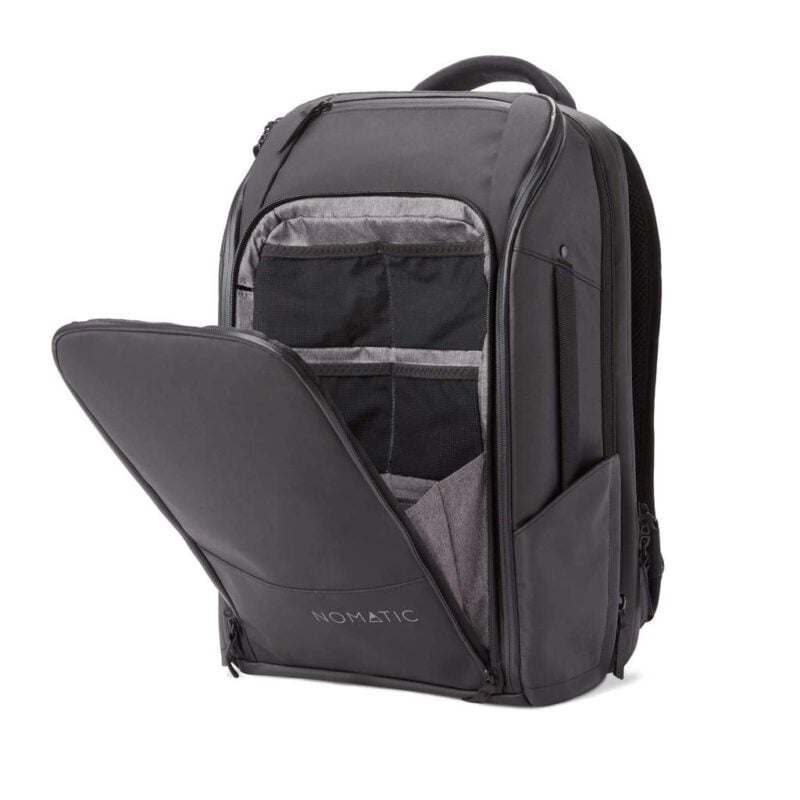 #6 – Springbrook National Park
A beautiful outdoor place to visit in The Gold Coast
Head to this UNESCO World Heritage site, perched atop an ancient volcano
Spot different birdlife in the National Park
One of the major points of interest in Queensland
Why it's awesome: So, this one isn't actually in the Gold Coast, but we couldn't overlook such a beautiful spot. You don't even need to drive out into the Gold Coast Hinterland for an hour to find this absolutely stunning national park. Swap the golden sands for lush green rainforest to have a real outdoor adventure and a break from the hustle and bustle of the city! Springbrook gives you a chance to add wildlife watching, hiking, and a whole host of other activities to your Gold Coast itinerary!
What to do there: It's good to plan a little in advance for your trip to Springbrook, as there a few things that you may not have considered bringing! First up is your swimsuit. The National Park has some of the coolest swimming spots in Queensland and you'll not want to leave without taking a dip. Binoculars are a must-have for ornithologists, as Springbrook has diverse birdlife which you'll be lucky to see outside of captivity! Of course, one of the best ways to see the park is on foot, so bring some comfy boots and get out onto the hiking trails!
#7 – Miami Marketta
A must-see for foodies
One of the best places to eat in The Gold Coast
Head here on a weekend to try a range of street food
Enjoy music and cocktails too!
Why it's awesome: Want to transport yourself to the markets of Bangkok? How about a Barcelona tapas bar? Australia is pretty far away from anywhere by plane, but that doesn't mean you can't get authentic and tasty food from across the globe! Miami Marketta just happens to be the best place in the Gold Coast for that. There are over 25 food vendors to choose from, so your Wednesday, Friday, or Saturday dinner is sorted. There's sure to be something that'll tickle your taste buds!
What to do there: It's a great spot for foodies, so why not spend the first half hour or so just wandering around and taking in the different aromas before settling on your final option. Although the good thing is you can order loads of little small dishes from the range of different choices on offer! That's definitely what we'd do… To accompany the delicious food, why not sample a cocktail or just enjoy the great live music that's always on. Miami Marketta really is a feast for the senses!
Quick Note – Staying Safe in The Gold Coast
The first thing many people think about Australia is the supposedly extremely dangerous wildlife! While there are sharks, the beaches are manned by lifeguards 365 days a year. Venomous reptiles and spiders are also more likely to hide from you so it's unlikely you'll face problems there! The Gold Coast does have a bit of an unsavoury reputation when it comes to drug culture though. We'd recommend avoiding searching for any illegal substances to stay safe! Overall, most tourists and travelers return from the Gold Coast with all their possessions and limbs intact, and it should be the same for you! Just apply basic safety precautions and you'll be more than fine.
Do you need Travel Insurance for your trip? I have been using World Nomads for some time now and made a few claims over the years. They're easy to use, professional and relatively affordable. They may also let you buy or extend a policy once you've started your trip and are already abroad which is super handy.
If there's one insurance company I trust, it's World Nomads. To find out why I use World Nomads, check out my World Nomads Insurance review.
#8 – Burleigh Heads National Park
A beautiful and scenic place to check out in The Gold Coast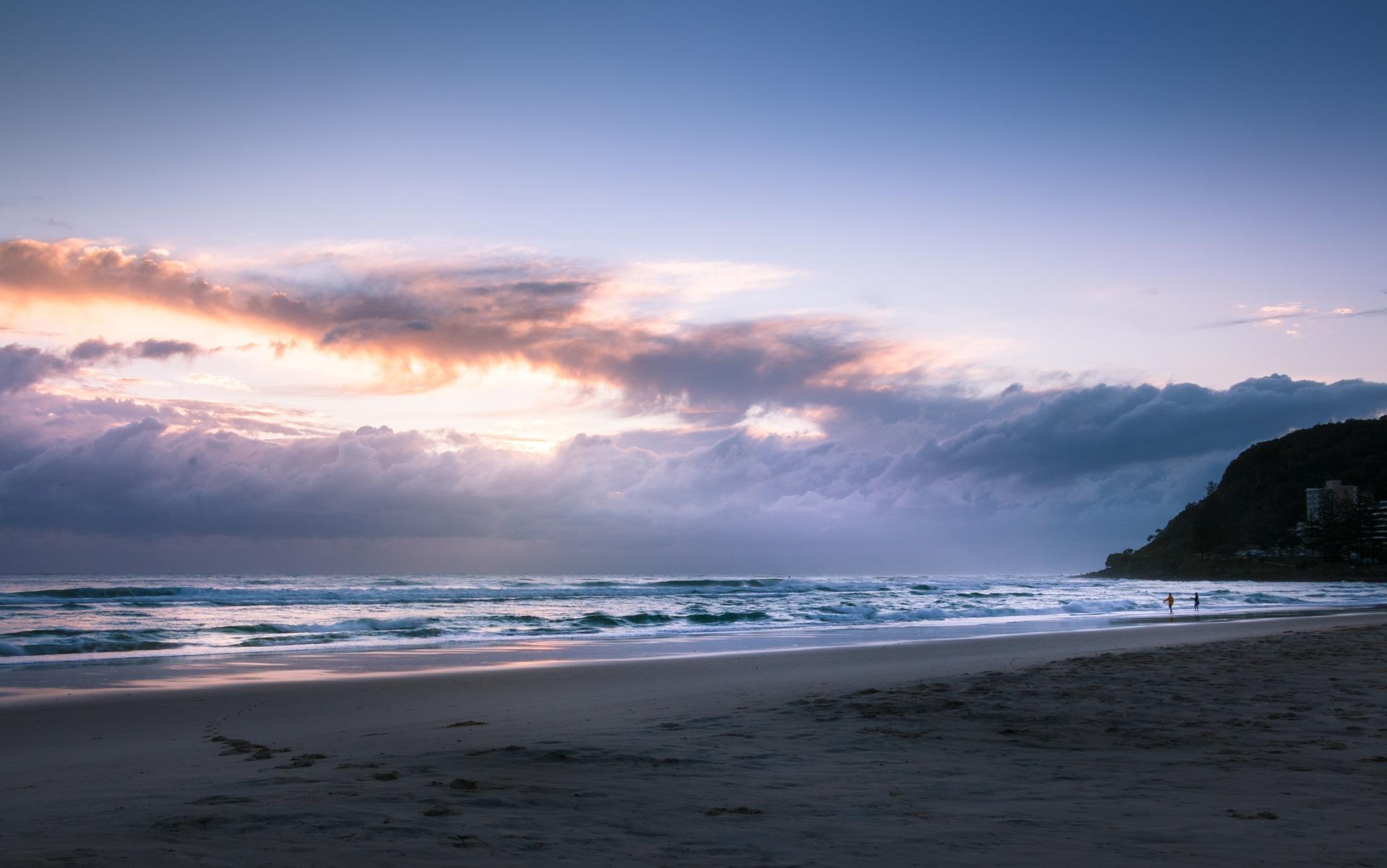 Take a dip in the protected waters of Burleigh Heads
Pick up some artisan souvenirs from the arts and crafts market
A great spot for a picnic when visiting the Gold Coast
Why it's awesome: If you liked the sound of Springbrook National Park but it seemed a bit of a hassle to get to, there's one much closer that is another gorgeous outdoor space within a stone's throw of the city! Burleigh Heads is wedged between Surfers' Paradise and Coolangatta, and it's a popular spot with locals as well as tourists. Spend the day here to escape from the concrete jungle of The Gold Coast and come back feeling refreshed and recuperated!
What to do there: Where to start?! There are some fantastic swimming spots in Burleigh Heads. The protected waters are a lot quieter than those further north at Surfers' Paradise, so you've much less chance of having to dodge a rogue surfboard! Another great activity is taking the walk track from Burleigh to the stunning Tallebudgera Creek. Along the way, keep your eyes peeled for Aussie wildlife such as koalas, echidnas, and even the odd sea eagle!
#9 – Gold Coast Wax Museum and Chamber of Horrors
Quite the quirky place in The Gold Coast
Visit the largest wax museum in the Southern Hemisphere
Enter the chamber of horrors if you dare
One of the more unusual things to do in The Gold Coast!
Why it's awesome: So, first of all, we should state that this isn't on your standard Gold Coast itinerary. But we're going to tell you why this intriguing place should be on yours! Like the famous Madame Tussaud's in London, it's filled with waxworks of world leaders and some of the most famous people of our time. However, this bizarre attraction in The Gold Coast has a bit of a twist which will leave you chilled to the bone! Probably…
What to do there: After you've posed for photos or taken a selfie with Gandhi, Jack Sparrow, or the British Royal Family, it's time for the chamber of horrors. In here, you'll find Dracula, Frankenstein, and loads of werewolves. Of course. If that's not enough, there are genuine torture devices and waxwork recreations – it's often hard to tell them apart! If you're a horror movie fan or looking for a touch of the macabre, don't miss this weird Gold Coast must see!
#10 – Cable Park and Southport Cable Hut
An unknown (but awesome) place to visit in The Gold Coast!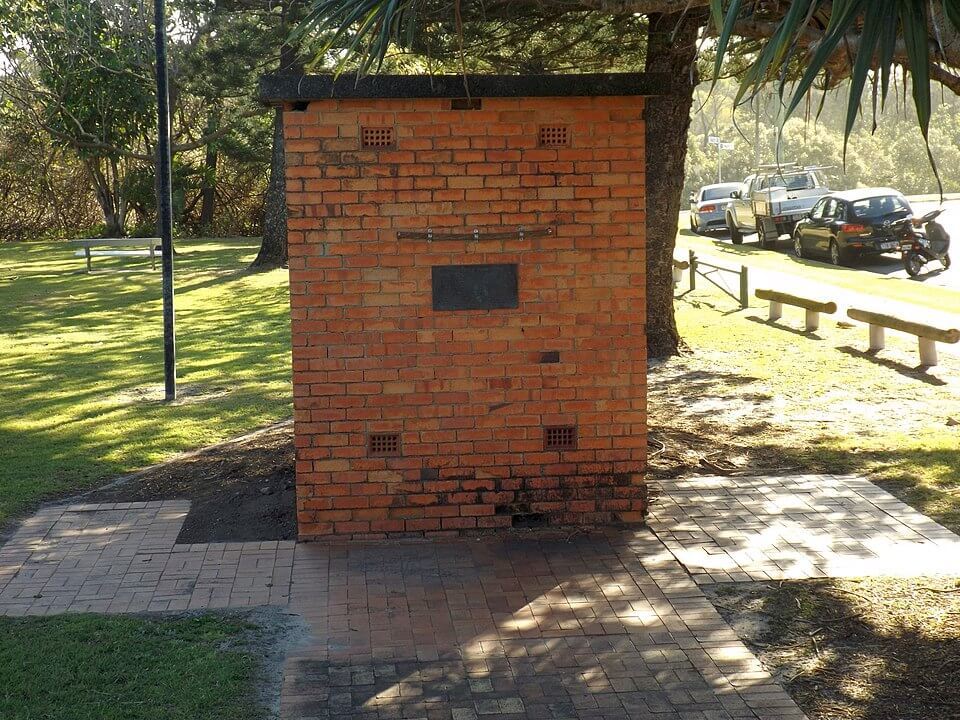 See an impressive yet understated beacon of technology
Relax in the shade of the palm trees
One of the lesser visited points of interest in The Gold Coast
Why it's awesome: Just a short walk from Main Beach, you could be forgiven for not really noticing this place. And sure, it's probably not a place to visit for the aesthetics. However, when it comes to history and feats of engineering, this little non-descript hut might just be the most impressive place in the Gold Coast. The reason it's so special is that this hut housed the Pacific cable, which ran 4,000 miles from Australia to the US. Even more surprising is that it was laid on the ocean floor with no problems!
What to do there: Visiting the Southport Cable Hut and Cable Park is more of a quick activity. Do it on the way to Main Beach or to catch a bit of a break from the sun, sea, and sand. Nonetheless, it's an interesting Gold Coast landmark and there is some information in the park where you can find out more. Astoundingly, this little hut played an important role in news and information being transmitted in both World War One and Two!
Get insured for your trip to Gold Coast!
Remember, when you are traveling you may need insurance! World Nomads are our go-to Travel Insurer; we have used them ourselves for years now.
Getting an estimate from World Nomads is simple – just click the button or image below, fill out the necessary info, and you're on your way!

Final Thoughts
So, there you have it. That's all for our list of the best places to visit in The Gold Coast. Hopefully, you'll have found this list useful and informative and a good mix between tourist favourites and some of the more unusual things to do in The Gold Coast!
Whether you want gorgeous beaches, cosmopolitan restaurants and bars, or trips out into the Australian Bush, you can do all of that here. You'll also have plenty of opportunities to see native Aussie wildlife! Think cute kangaroos, inquisitive emus, and weird platypuses! Whether you choose to see them at an animal sanctuary or search for them in the wild is completely up to you.
Not only do we want you to find the best places in the Gold Coast, but we also want you to live like a local! After all, it's probably the best place to enjoy a new city. Our list will hopefully help you to do that. One thing's for sure, it'll make it easier to explore the Gold Coast!
---
Find out how YOU can support the site.
We work hard to put out the best backpacker resources on the web for free! It's all about helping out our tribe of awesome backpacker readers (that's you!). Please visit the link to find out how you can help keep the site going 🙂
For the sake of transparency, some of the links in our content are affiliate links. This means that if you book your accommodation, buy a piece of gear, or sort your insurance through our link, we earn a small commission at no extra cost to you. We only link to stuff that members of the Broke Backpacker team has actually used and never endorse products or services that are not up to scratch. Thanks for your support!