Chartering a yacht in Australia is a great way to see what's up, down under. Australia is a HUGE country, surrounded by a whole lotta ocean full of incredible sea life that are indigenous to Australia.
As home to some of the best beaches and coral reefs in the world, there is 34,000 km of pristine coastline to explore. No doubt any trip to Australia would be incomplete without heading out on the water and exploring its vast ocean landscape.
But exploring the reefs and tropics is not all you can do on the water in Australia. If you're looking for a gentle river cruise, you can find that. If you fancy an intimate party on a yacht on Sydney Harbour, well, that's fine! Or if you're heading up north in Queensland, Australia for some tropical rays, well go get your sunhat ready!
For a PERFECT holiday on the water, there is no better way to enjoy an all-inclusive experience than to charter a yacht in Australia.
If you're making the trip to this part of the world, it's not time to half-ass it. Round up your mates and get on that yacht, people! Let us explain to you how to do just that.

Unlock Our GREATEST Travel Secrets!
Sign up for our newsletter and get the best travel tips delivered right to your inbox.
Top 3 Yacht Charters in Australia
Most Affordable Rental
Most Affordable Rental
Bavaria 44' Yacht
> $
> 12 guests
> Captained
> Budget friendly option
Over-the-Top Luxurious Rental
Over-the-Top Luxurious Rental
Rivera 57' Yacht
> $$$$
> 30 passengers
> Captained
> Versatile and luxurious
Best Family Rental
Best Family Rental
Moody 54' Deck Saloon
> $$
> 12 passengers
> Captained
> Family friendly
How to Charter a Yacht in Australia
Okay, Broke Backpackers, you've convinced me. I'm interested in setting sail on a yacht in Australia. Umm, wait a minute, how do I do that?
We get it, we don't have a luxury yacht lying around either.
Lucky for you, we've got some contacts.
Allow us to introduce you to Sailo.
Sailo is an online platform where you can rent and charter boats of all kinds. It's been around since 2014 and has been making waves in the boat rental scene ever since.
On Sailo, boat owners can list their own boats for you to rent, either with a captain or bareboat (no captain, just you and your crew). All you do is search for your destination of choice, browse through the available boats and contact the owner if you're interested! And that's it! It's like Airbnb for boats.
You can use filters to narrow the options to the smallest, most budget-friendly options for backpackers or to find the most luxurious party yacht. It's all there, waiting for you to find it. You can also check out previous customers reviews to make sure the boat your hiring isn't dodgy.

Why Charter a Yacht in Australia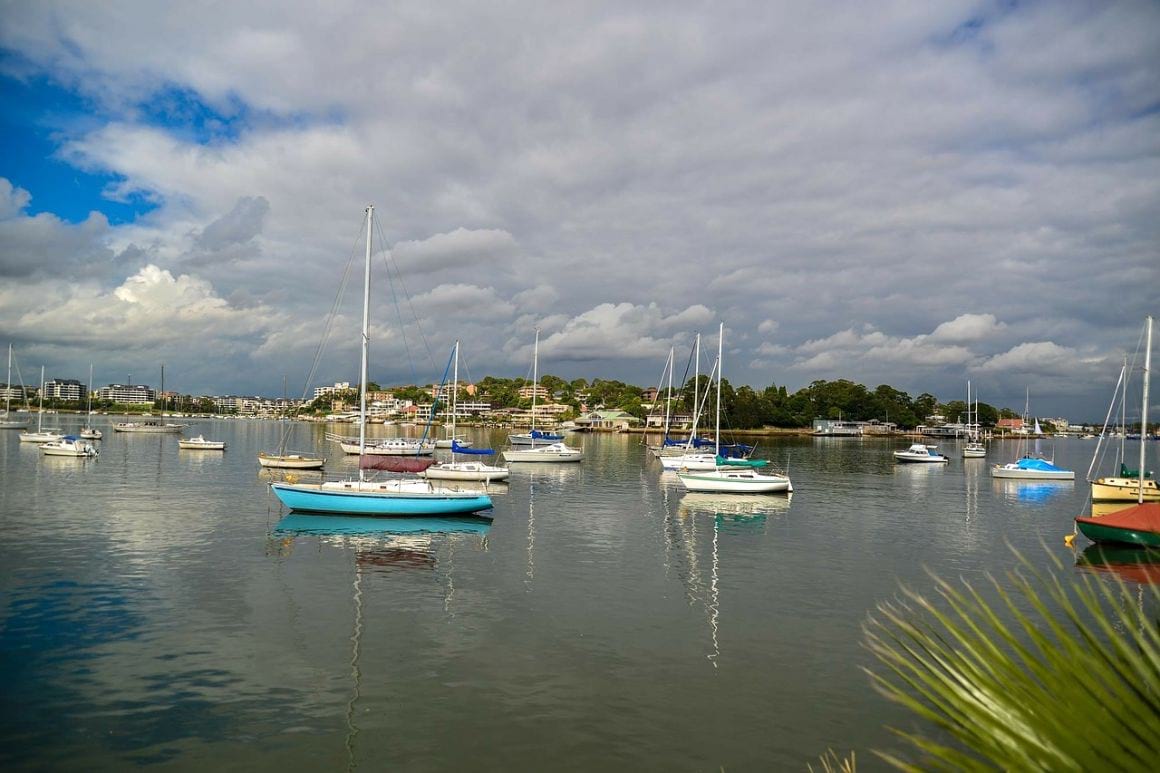 Umm, did we not mention the world's largest barrier reef, thriving indigenous sea life, and tropical waters that make the Caribbean look like Putney (no offense, Putney)? Well, allow us to convince you further.
Chartering a yacht is a great way to celebrate something special. Maybe you've got a milestone birthday or an anniversary coming up, or maybe you're just planning the trip of a lifetime after a hard year. Don't wait for an excuse to live your best life. A yacht charter in Australia, or anywhere in the world for that matter, is an epic, all-inclusive way to make the most of a day on the ocean.
To charter means your hire comes with a captain and crew (and maybe some other fancy features). All the tough work will be done by the crew, so your job, dear friend, is to sit back and enjoy yourself with your nearest and dearest.
If you're more a hands-on kind of traveller, there are many bareboat options if you'd like to give sailing a go yourself. This means you and your mates are the captain and crew and you do all the organising and navigating yourself. But hold on friends, before you jump aboard a bareboat, remember that you must have a boating license for any boat with an engine over 4.5kw.
While there are bareboat options across Australia, we will be looking at the best yacht charters in the country.
Best Yacht Charters in Australia
We've mentioned already that Australia is not small. It's also not the cheapest destination to travel to, especially on a yacht. We're not fools and we know that everyone has different budgets to work with and travel styles to consider.
So, we've narrowed down three areas around the country that are great for a yacht charter in Australia, keeping budget and travel preference in mind so there's something for everyone on our list.
Here's our list of the nine best yacht charters and tours in Sydney, Queensland and Western Australia.
Sydney
Sydney Harbour and the coast around the New South Wales capital is a dream for yachting enthusiasts. The harbour is filled with gorgeous, peaceful alcoves and iconic city skylines. It's definitely one of the best places to visit in Sydney.
And of course, the best place to view those skylines is from your own private yacht in Sydney! Let us show you our favourites.
Best Yacht Charter for Families in Sydney – Moody 54' Deck Saloon
12 passengers
Sleeping options available
This Moody 54 foot Deck Saloon is great for a sailing trip if you and your family are in favour of something a bit adventurous. Known as Calypso, she's crossed the Mediterranean and Atlantic ocean a few times and is no stranger to the waters off the coast of Sydney. You won't miss out on little luxuries aboard either.
Each of the three guest cabins has access to a bathroom and shower and is fully air-conditioned. If you do opt for an overnight yacht charter, you can comfortably sleep 10 on board.
Maybe something a little more low-key is what you had in mind for your Sydney yacht charter? You better believe it, she can do that too. You'll love cruising around the harbour on this boat. There's a big swim platform for dipping in and out of the water, and panoramic views of the water from each of the comfortable lounge areas.
There are also a bunch of safety features on board that offers peace of mind and comfort for everyone, including little ones. Think excellent sun protection and safety rails around the edges. These things are important on a yacht, it can take a while for some people to find their sea-legs!
Over-the-Top Luxurious Yacht Charter in Sydney – Rivera 57' Yacht
30 passengers
Versatile and luxurious
This Rivera 57 foot yacht is not just nice, it's also super versatile. Whatever adventure you want to create on Sydney Harbour, you can do it on this boat in absolute style.
Are you keen on a leisurely day beach hopping and enjoying cheese platters and champagne? This is your boat. A luxurious set-up like this would be the ideal yacht charter in Sydney to watch the iconic New Year's Eve fireworks on the harbour. It's also perfectly suited to a deep-sea fishing trip. She can do it all, this one.
The motor yacht has plenty of space to spread out that is suited to all kinds of activities. There are padded sunbeds on the bow of the boat and inside has a living space with open windows to make the most of the waterfront views. For overnight stays, the master suite rivals some pretty swish hotel setups.
Of course, a luxurious yacht charter in Sydney doesn't come cheap, but up to 30 passengers can enjoy the vibes of yacht life in Sydney harbour on this beauty, and that's bound to be an experience you remember.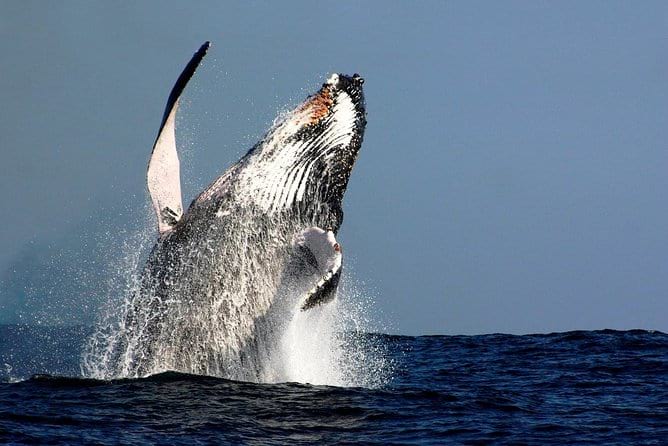 Up to 15 passengers
Tour guide included
Everyone knows about the Sydney Harbour Bridge and the Opera House. But did you know that Humpback and Southern Right Whales migrate along the coast near Sydney between May and November each year? It's a special experience and this is one of the best boat tours in Sydney to see them from!
This boat cruise takes you out past the head of Sydney Harbour and into the Pacific Ocean in search of these majestic animals. You may even spot some dolphins too! You'll learn a bunch about Australian marine life from your naturalist guide and a whole lotta info about the biodiversity of the area.
A BBQ lunch or breakfast is included in your experience while you're in the calm waters of the harbour, and of course, you'll get epic views of the iconic Sydney Harbour Bridge and Opera House.
There's always a chance that luck won't be on your side when you do nature-based tourism. These folk are so confident you'll see what you came for, they offer guaranteed whale sightings or they will take you out again until you do. They sound like pretty good odds to me!
Small Pack Problems? 😉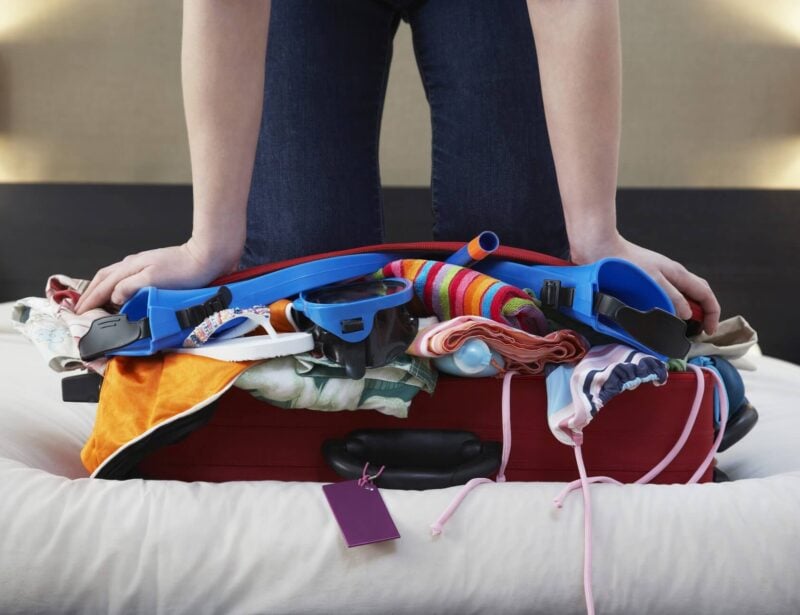 Wanna know how to pack like a pro? Well for a start you need the right gear….
These are packing cubes for the globetrotters and compression sacks for the real adventurers – these babies are a traveller's best kept secret. They organise yo' packing and minimise volume too so you can pack MORE.
Or, y'know… you can stick to just chucking it all in your backpack…
Get Yours Here
Read Our Review
Queensland (Brisbane and the Gold Coast)
The Sunshine State of Queensland is Australia's most tropical area. The warm waters and riverways around Brisbane and the Gold Coast cities are hot spots for yacht charters in Australia and all kinds of water-based fun. As anyone backpacking the East coast will tell you, the waters around here are out of this world!
So let's look at some of the best yacht charters in Queensland, then!
Epic Party Yacht Charter in Queensland – Lagoon Catamaran
28 passengers
Sweet party boat
All aboard the Lagoon Catamaran, the best party boat for charter in Brisbane. Catamarans are always a good choice for boozy days out on the water. Not only do they look damn good, but their split hull means they stay extra stable even when you're a bit wobbly yourself.
This 40-foot Catamaran is the best choice for you to throw a sweet party with up to 28 of your besties. If you don't have an occasion to celebrate, make one up. The warm weather in Queensland's capital city lends itself to a day on the water, enjoying cold beverages and dips in the refreshing water.
You can choose between a day on the ocean or on the Brisbane River. How you spend the rest of the day is totally up to you. Blast your fave party tunes and party all day. Just make sure you've got the drinks in an esky and you're wearing your SPF 50+ sunscreen.
Best All-Inclusive Yacht Charter in Queensland – Voyager Catamaran
25 passengers
Standup and kayaks included
If you're gonna charter a yacht in Australia, you might as well hire one that has a bunch of fabulous extras. This stunning 40-foot Voyager Catamaran is available for adventures on the beautiful Gold Coast.
When we said all-inclusive, we weren't kidding. This baby has everything you could possibly need on board, there's no way you're going to miss the comforts of land. There's space to comfortably sleep eight people. It has a fully functional kitchen with stove, oven and BBQ. There's even a solid Wi-Fi connection, so you'll be able to update your Insta stories and let your fans know what you're up to.
The back deck and the flybridge are the perfect spots to lounge around and enjoy the sun in the sunshine state. The best bit? There's even standup paddleboards and kayaks included in the charter so you can play on the water.
The crew are experts who are used to catering for all kinds of special occasions. If you need language assistance, they can even arrange Chinese, Japanese and Spanish language interpreters.
The experience is not exactly budget-friendly, but it's bound to be a day you won't forget.
The Most Affordable Yacht Charter in Brisbane – Bavaria 44' Yacht
12 guests
Sleeping options available
Australia isn't exactly known as a budget destination and yachting is up there as a more elite sport. That doesn't mean that there aren't options that won't break the bank.
This gorgeous 44 foot Bavaria is an excellent budget yacht charter in Brisbane for you and up to 12 mates. This means you can split the cost between a fair few of you and make it all the more affordable. The more the merrier, right? If you'd rather have an overnight adventure, the yacht comfortably sleeps eight in the cabin.
The yacht has everything you need for a delightful day on the water, including speakers, BBQ, air conditioning and plenty of deck space to chill. Of course, the natural beauty around Brisbane takes the experience to the next level.
She's the most affordable yacht charter in Brisbane, but she's also damn charming.
Western Australia
Ask anyone who's from here. West Coast = best coast. With turquoise water and an endless stretch of sandy coastlines, the state is full of top destinations to charter a yacht.
The Biggest Yacht Charter in Australia – Eco Albrolhos
130 passengers
SUPs and inflatables for hire
This isn't just any big boat charter. It's damn huge! This is an awesome yacht charter in Australia if you've got a big occasion to celebrate or a chunk of cash to burn.
At 114 feet, the Eco Abrolhos is basically a floating city! She's been kitted out with modern interiors, so you can be guaranteed to cruise in style. There's a lot to love about this giant motor yacht.
There are four levels and a bunch of comfy spaces to spread out indoors and in the sunshine. For playtime, there are standup paddleboards, kayaks and inflatables for hire, which obviously level up any experience. She's got a full indoor jungle-themed bar that puts any hipster establishment to shame. If you're planning a heck of an adventure, she can even go up to 200 miles offshore.
For daytime adventures, there's a capacity of 140 passengers. If you want an overnight stay, there is space for 32 passengers to sleep in twin-share cabins with private ensuites.
Best Yacht Charter for Sightseeing in Australia – 56' Custom Yacht
8 guests
Flexible rental times
There's many unmissable things to do around Perth and Margaret River on a boat. If you're planning to do some sightseeing, check out this option!
You charter the boat by the hour, which gives you the flexibility to plan your ideal day of sightseeing on the waters. She's a 56-foot motorboat that was custom built for whale watching. If you visit between April and August, this is the perfect yacht charter in Australia to do some whale watching. There are lots of other itineraries you can check out too.
A boat charter to Rottnest Island will get you up close and personal with Australia's cutest and most photogenic marsupial, the Quokka. You can't visit this part of the world without a Quokka selfie after all!
It's also a great charter for events and parties, as there's space for up to 38 passengers to come along. Your job is to decide where you wanna go, and this yacht charter will make it happen.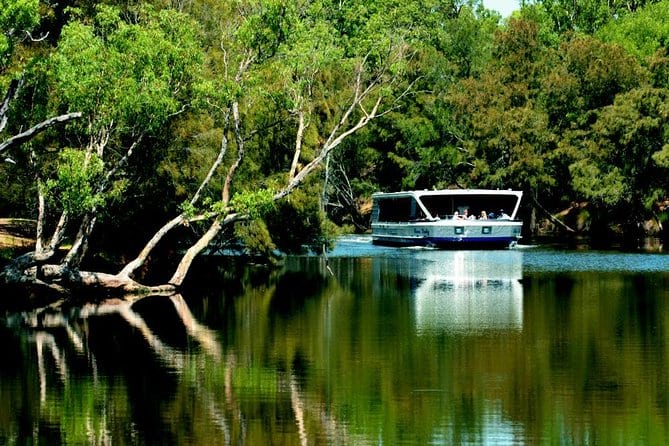 10 passengers
All inclusive package
We've mostly focused on boat and yacht charters in the ocean, but for this recommendation, we suggest you venture inland to the Swan River on a boat cruise. This is an awesome boat tour in Perth if you want to get out on a boat, but are more interested in the activities than the vessel.
The tour is an all-inclusive day-long adventure to the wineries near Perth. You'll cruise along the Swan River with a knowledgeable guide while stopping at the most excellent wineries in the region. You don't just get to experience the divine scenery, you'll also fill your bellies with the best wine and boutique beers in the area. It's pretty great value too, considering you get wine tastings, meals, activities, a guide, and your transport all included in the price.
Is This the Best Daypack EVER???
Things to Do on a Yacht Charter in Australia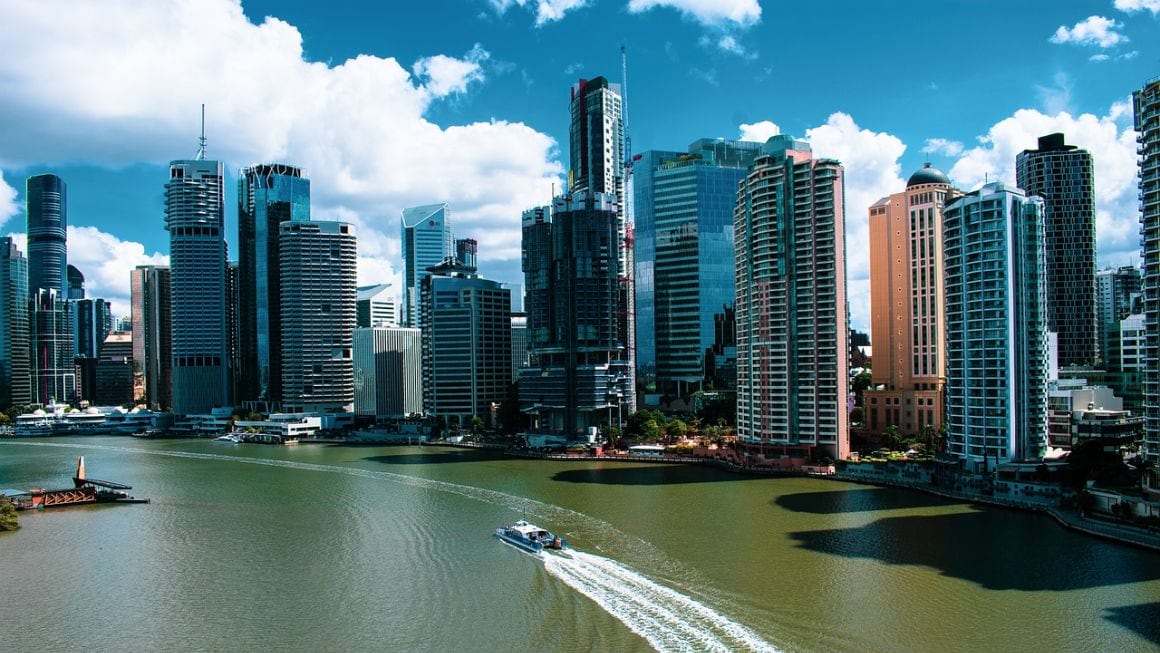 Go swimming – The beaches down under are the most stunning and pristine in the world. Get your gear off and take a dip! Just make sure to check with your captain whether it's safe to swim off the yacht first.
Get boozy – When you charter a yacht in Australia, or anywhere else for that matter, you don't need to worry about who will be the designated driver (or "the desso" as the Aussies say). Whether your day on the water is a rowdy one or a chance to unwind, enjoy the opportunity to have a couple of cold ones on deck and take in the fresh sea air.
Snorkelling – Australia's Great Barrier Reef is world-renowned as one of the most spectacular destinations to explore what is under the surface of our ocean. It's definitely not the only spot with incredible marine life to explore. Bring a snorkel along and marvel at the biodiversity of these parts.
Jetski – Sure, cruising on a yacht is a lot of fun, but zooming around on a Jetski takes the fun to another level. Some of the more luxurious yacht charters in Australia include a jetski as a part of the charter package. If yours doesn't, chat with your captain while you organise your trip, they may have some contacts to organise one for you.
Watersports – Ever tried wakeboarding, kneeboarding, waterskiing or tubing? Watersports are up there as the most fun things you can do on a boat. If your vessel of choice has a strong motor, you might be able to do it on your yacht charter.
Enjoy the sun – Catch some vitamin D while you're out on the water. Be sure to protect your skin, we aren't kidding when we say the sun is strong in Australia. Aussies take their skincare seriously, be sure to wear a hat, sunnies and SPF 50+. Opt for reef-safe sunscreen if you can, if we're gonna keep enjoying our oceans, we have to protect them!
Whale watching – Many kinds of whales, including southern right, dwarf minke, humpback and orcas, make their annual migration along Australia's coasts during the cooler months. This phenomenon happens on the East, West and Southern coasts of the country roughly between May-November. If your visit lines up with this time, don't miss the chance to see these magnificent beasts and their young.
Watch the sunset. There's nothing quite like watching the sunset from your own private yacht charter. No matter where you charter a yacht in Australia, you're in for a show.
Final Thoughts
You came for the top yacht charters in Australia, and these are our top picks for Sydney, Brisbane, the Goldcoast and Western Australia.
Australia is big – and there are plenty of other epic locations around the giant island where you can hire and charter a yacht.
If you didn't find what you need here, you can head to Sailo and search specific destinations around the country and browse until you find the perfect vessel to suit you and your adventure. If somewhere else in the world is calling your name, you'll find boats on Sailo all over our pretty planet.
Maybe a DIY Sailing trip is more up your alley than a yacht charter, and if so, be sure to check out the bareboat yacht rentals available, too. Renting rather than chartering tends to be a whole lot cheaper, and we know you folk like to save cash where you can. If it's your first time renting a bareboat, check out our guide on life on a boat to learn more about what to expect.
In the meantime, we will be planning our yachting adventure in 'Straya. 
---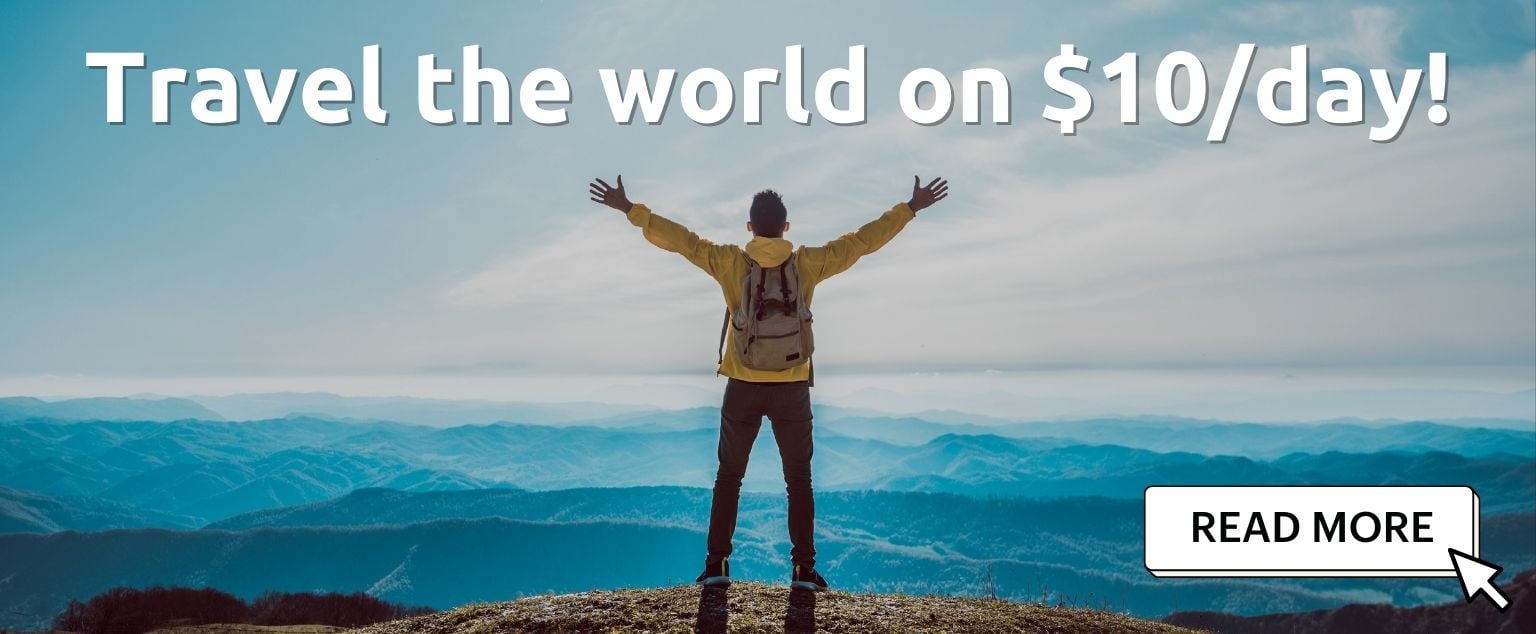 And for transparency's sake, please know that some of the links in our content are affiliate links. That means that if you book your accommodation, buy your gear, or sort your insurance through our link, we earn a small commission (at no extra cost to you). That said, we only link to the gear we trust and never recommend services we don't believe are up to scratch. Again, thank you!