Australia's Gold Coast is an incredibly beautiful sunny destination throughout the year! It's the perfect place for a little outdoor adventure and it's easy to see why backpackers flock here.
Famed for its pristine beaches and incredible surf, Gold Coast city is the perfect backpackers' destination. It's also a great place for a family holiday or a romantic getaway. This is because there is just such a massive variety of interesting activities!
Planning a trip to Gold Coast? Check out our comprehensive Gold Coast itinerary!
Learn to surf, or rent a board and tackle the waves yourself. Visit the awesome waterparks, take a day trip to the richly diverse national parks just outside the city, and try some of the fantastic cuisines! Our 3 day Gold Coast itinerary will fill your days up with beauty and fun!
The Gold Coast has a fantastic subtropical climate, making it great to visit throughout the year! It never gets too hot or too cold. This means your Gold Coast itinerary can be put to use at any time of the year!
If you're struggling to decide when to visit Gold Coast, keep in mind that the city's peak season is during autumn (June to August) and winter (September to October). However, the crowds never get too big!
Because it grows very hot during summer days, many tourists avoid visiting during this time. But if you like the heat, and prefer to travel to Gold Coast when prices drop, we recommend a summer trip! Just keep in mind that Australia's rainy season is in the hot months, so don't expect as many sunny days as the other seasons.
The Gold Coast is a metropolitan region south of Brisbane on Australia's east coast. There are some very distinct areas, towns and neighborhoods on offer.
One of the Gold Coast's best neighborhoods is the famous Surfers Paradise. This is the perfect place to stay if you want to be where the action is! It's a party neighborhood filled with locals and tourists having a great time.
So if you want to check out the Gold Coast's nightlife, Surfers Paradise is ideal! As you might have guessed, it's also right on the coast, so you can step out and onto the beach with ease!
Another great neighborhood, and certainly lesser-known, is Coolangatta. You'll find a couple of cool backpacker hostels in Coolangatta too if you want to stay overnight. This southern suburb has a much more relaxed vibe, and some charming cafes and natural oases! It's surprisingly close to the airport, and it just has such a fantastic atmosphere! The perfect place to stay if you prefer to rub shoulders with the locals.
If you're visiting on a budget, we'd recommend staying at one of the Gold Coast's best hostels. That'll keep the accommodation costs low but you'll be able to meet like-minded travellers from all over the world and enjoy a comfy bed.
A 100m walk from the beach, BUNK is such a fun place to be. The dorm rooms (mixed and female only) are bright and comfortable. The location is perfect, and a free breakfast is provided daily, so you can set out strong! The common room is a great place to meet people, and the pool is brilliant.
You really can't stay any closer to Broadbeach than in this apartment. The studio, which is part of a resort, is ideally located in the main central area. You can walk to all of Broadbeach's attraction in under 3min. Very clean and modern, the inside of this Airbnb is going to make you feel very comfortable. The pool and Spa are free to use.
Best Budget Hotel in Gold Coast – Palm Beach Hotel
Looking for a comfortable and clean hotel near the beach and some great cafes? This little hotel has fantastically friendly staff, great rooms, and an on-site restaurant serving local cuisine. The lounge, parking, and laundry facilities are a great plus, and make it ideal for people doing an Australian road trip!
Meriton Suites offers perfect class and luxury! The facilities include a sauna, indoor pool, and fitness center. Studios and suites are beautifully decorated and luxuriously comfortable. The staff are wonderful, and everything is provided! It's also right by the beach, the best place to stay in Gold Coast.
The Gold Coast is a big area so you won't be able or willing to walk from one end to another!!!!! Fortunately, the public transport system is highly developed. You'll find a train, tram or bus going across the region.
The rail system has recently been upgraded, so it's one of your best options. The busses are also great but expect some delays, especially during the busiest times of the day.
Another great option is cycling! You may not be able to reach the other side of Coast but you will be able to get between all of the great places on the Gold Coast! None of them are too far away from each other, and in fact, many lie along the coast. These stops you can walk between, or rent a bicycle for the day and get around that way.
There are both ordinary taxis and water taxis available to get you where you need to go! The Gold Coast's waterways are pretty extensive, so a ferry or water taxi can take you a long way. Touring Gold Coast is also a lot of fun this way.
Snapper Rock | Dream World | Gold Coast beach | Surfers Paradise | Cycle along coast | Night Market | The Avenue
Day 1 / Stop 1 – Walk to Snapper Rocks
Why it's awesome: A famous place to watch some of the world's best surfers at work
Cost: Free
Food nearby: Enjoy a very tasty breakfast at the laid-back Cafe Dbar
Start your day off with a walk to the beach! This rocky outcrop is a super famous surf break. You can watch some fantastic surfers carving the waves all along the Superbank!
It's a beautiful place to stroll along and look out over the beautiful coastline. You can see for miles down the massive sandbank that continues on from this point! Go for a dip in the rock pools and dry off in the sun!
The waves are powerful and crystal clear – it's the perfect introduction to Gold Coast's gorgeous beaches!
Insider Tip: If you're an early waker, be sure to catch the sunset here, at one of the most impressive viewpoints in Australia!
Day 1 / Stop 2 – Take a Thrilling Ride at Dream World
Why it's awesome: It's great fun with options for everyone
Cost: $58 USD, or $61 USD for 3-day access to Dreamworld and Whitewater World
Food nearby: Dream World has plenty of restaurants and cafes. Grab some churros from the stand, or get pizza at Dough Bros. Pizzeria!
Your next stop is the Gold Coast's largest and most popular theme park! The immense park has an incredible range of thrill rides and family rides to keep you entertained for a good half of the day.
Whether you enjoy rides so crazy that you can hear the screams from across the park or something a little more relaxed like the Rocky Hollow Log Ride – there's something exciting to keep everyone entertained!
This stop is a big favorite for families and groups, but any kind of traveler will leave with great memories and a heart that needs a little chill time.
There are also daily shows and events taking place at Dream World, so check out their lineup!
Insider Tip: We suggest you spend about 4 hours at the theme park! This will give you enough time to enjoy it to the fullest but still fit in all your other Gold Coast itinerary activities.
Day 1 / Stop 3 – Relax on Gold Coast Beach
Why it's awesome: There's nothing like some tan, chill and swim time at this gorgeous beach
Cost: Free
Food nearby: Grab an ice cream from the market located just off the beach
You can't come to the Gold Coast without spending at least some of your time on the beaches! Take a break from all the activity after a few hours at Dreamworld, and relax on the beach.
This is such a beautiful beach, stretching on for ages. Lather on the sunscreen and buy ice cream! This is full-blown chilling time. The sun is strong, and the sand underfoot is white, clean and soft. This is what holidays are made for!
After heating up in the sun, take a dip in the ocean, and enjoy some people-watching! It doesn't often get overcrowded, but there are enough interesting people to make it more interesting.
You can finish off the day by going on a scenic and relaxing Gold Coast Sunset Cruise. The cruise starts late afternoon with some exquisite antipasto plates before you explore Gold Coast Broadwater and Surfers Paradise. A knowledgeable guide will accompany you down the waterways and past celebrity mansions as golden light bathes this beautiful city. All you do is sit back, drink wine and enjoy the view.
Day 1 / Stop 4 – Surf at Surfers Paradise
Why it's awesome: This is one of the best surf destinations in the world! You simply can't miss it
Cost: $37+ USD/lesson
Food nearby: Enjoy a late lunch at Rhapsody Beachside
We've already raved about the surfing here in Gold Coast. As the name suggests, this place is a surfers paradise! So, take a surf lesson, and see what all the fuss is about!
You can also elect to be picked up for your surf lesson at Surfers Paradise and enjoy free transportation to Spit beach, which has gentler waves for first-timers. You can join a group class of 2 hours, and learn all the basics before catching your first wave! Then, head back to Surfers Paradise (transport is free with the lesson) where the waves are so long and impressive, there's enough space for everyone and you won't get a fist shook at you from some grumbling surfer. It's free real estate!
You can also get a private class to get some personal attention. This is the best way to do it if you really want to learn the skills and put them into practice for the rest of your Australian vacation!
Another great option – and an obvious one to all of you already know how to surf – is to simply rent a board. The water is pretty warm, so if you want to go the cheapest route you can forego a wetsuit and tackle it in your swimsuit! Board rentals are available on all of Gold Coast's beaches, and you'll certainly find one here on Surfers Paradise.
Day 1 / Stop 5 – Cycle Along the Coast
Why it's awesome: You can take in the full coastline and get a little exercise in!
Cost: $17 USD – $24 USD
Food nearby: Have dinner at the lively Alfresco Italian Restaurant
Get those legs working as you explore the length of Gold Coast's iconic coastline! Cycling is the best way to see everything at a good pace. You'll get so much more ground covered than on foot, but you'll still be able to stop at every interesting spot and take the sightseeing slowly.
It's a perfect compromise between fast and slow travel, and the best way to tick off the best places to visit in Gold Coast!
The fantastic part about cycling along the Gold Coast is that you don't have to stick to bike paths. You can – and there are lots to explore there. But you can also take to the beach!
The bikes available for rent are fat-tire bicycles that allow you to cycle right along the water's edge. It's a totally different experience and one you can experience in few places in the world!
You can also rent an e-bike if you don't want to do all the peddling! This makes it a great option for all fitness levels and types of travelers.
Insider Tip: You can rent a bike for this stop, or you can rent one for the full day and use it as your transport between stops! Even using it for your full 3 day itinerary in Gold Coast, it will end up being the most fun and the cheapest option.
Day 1 / Stop 6 – Browse Nightquarter Markets
Why it's awesome: It's a vibrant, busy market with loads on offer
Cost: $3 USD entry, children under 12 free
Food nearby: There are so many stalls with every kind of food! Try the calamari stall, or get ice cream sandwiches
If you're spending the weekend in Gold Coast, Nightquarter is a must! This night market is the ultimate entertainment, with award-winning food and so much more on offer than the usual market experience.
Always evolving, this weekend market has some incredible live music, a huge range of exciting cuisines, vibrant stores and shipping container boutiques. It's a very unique place, loud, busy and full of life.
Spend your evening walking among the stalls and finding interesting tidbits. Eat street food while you walk, and stop to watch the musicians, street performers and buskers! There are string lights above everything, making it look otherworldly.
If you're looking for a great night out, bring your friends and your enthusiasm and make this the first stop of the night! There's an extra paid area with top Australian performers on every weekend. You can spend the night here or enjoy a few drinks while listening to the music before you go out dancing or bar-hopping!
Day 1 / Stop 7 – Go Dancing at The Avenue
Why it's awesome: Dance all night at this lively, popular club
Cost: $3 USD entry, children under 12 free
Food nearby: The club itself has some great hearty meals that will line your stomach!
This final Gold Coast itinerary stop for day 1 is for the partiers! You may want to head to bed and crash after the Nightquarter, or, you might want to find out how the Gold Coasters like to spend their nights.
A bright and busy venue with regular live performances, The Avenue in Surfers Paradise is a fantastic dancing destination! If you're in town on a Thursday, don't miss their drag queen show! It's legendary, and such absolute fun.
What you get depends on the night – there are comedy nights and drag nights, live music and DJs. But always great music pumping until 3am, and fantastic food at great prices. You simply can't go wrong, whether you decide to make this one of the night's stops or the whole event!
Nerang Park | Kayaking | Currumbin Wildlife Sanctuary | SkyPoint Climb | Miami Marketta | Red Sand Aboriginal
Day 2 / Stop 1 – Go for a Hike in Nerang National Park
Why it's awesome: It's a beautiful bit of nature just outside the city!
Cost: Free
Food nearby: Find some healthy food at Cadence Cafe
On the second of your 2 days in the Gold Coast, leave the city behind and set out early to visit the exquisitely beautiful Nerang National Park! It's a lovely place to enjoy a morning hike and see if you can spot some of Australia's unusual wildlife!
The protected area is known for a large variety of birds and fantastic trails. The views are brilliant, and you're surrounded by gorgeous indigenous nature. The forest habitat is home to many animals. Hike up and down the rolling hills, or follow the creek!
We suggest you bring a picnic along to enjoy in this natural oasis. You can also go horse riding here, for a very different and wonderful experience! Or bring your rented bike here and have some fast-riding fun on the trails.
Day 2 / Stop 2 – Go Kayaking
Why it's awesome: You can experience the gorgeous coastline in a totally different way!
Cost: $24 USD rental, $34 USD tour
Food nearby: For great Australian pub fare, eat out at The Glenelg Public House
Rent a kayak or join a tour to experience the Gold Coast coastline in a unique and exciting way! The crystal clear waters make for an ideal kayaking destination, and you may even spot some marine life.
If you are a bit wary of the Australian ocean, you can also kayak through the Gold Coast's natural waterways. In fact, you may find this an even greater adventure! You pass by such impressive vegetation and diverse landscapes while navigating the calm waters.
If you're more interested in the ocean, we do suggest you join a tour! There are short options where you'll see the best of the bays. Perhaps most importantly, your safety in a group is guaranteed, as they know where to set off and provide all equipment and assistance!
If you really want to get out into the deep ocean and explore the waters, you can also charter a yacht from several destinations along the Gold Coast. This is a more luxurious way of exploring the waters, but split between six to eight people, it doesn't have to cost an arm and a leg.
Day 2 / Stop 3 – Explore Currumbin Wildlife Sanctuary
Why it's awesome: It's the perfect opportunity to see Australia's unique wildlife!
Cost: $34 USD
Food nearby: Enjoy some casual outdoor eating at Currumbin Sanctuary Market
Wondering what to do in Gold Coast for animal lovers? This phenomenal wildlife sanctuary is by far the best way to spot some of Australia's indigenous wildlife! Explore over 27 hectares of rainforest. Most of the animal enclosures are open to visits, so you can stroll around with them, cuddling koalas and feeding kangaroos!
Join a guide on a tour to learn all about the marsupials and mammals unique to the area while you're meeting them! There are also shows available – like the free-flight show, and aboriginal dances!
Meet koalas and kangaroos, crocs and dingbats. See things you didn't even know about, and make some new furry friends! You can even stop by at the wildlife hospital and see the good work the vets are doing there.
80% of animals indigenous to Australia can only be found here! That is a crazy number, and it means you simply have to dedicate some time to seeing them while you're here.
Insider Tip: We suggest you spend about 3 hours here – this will give you time to see everything, without taking too much time out of your full day!
Day 2 / Stop 4 – Enjoy Incredible Views at SkyPoint Climb
Why it's awesome: You'll get to see the Gold Coast sunset from up high!
Cost: $12 USD
Food nearby: Pop into the Skypoint Bistro and Bar for a burger and a pint
For unparalleled views of the Gold Coast at sunset, go to Australia's one and only beachside observation deck! You'll enjoy 360° views of the gorgeous coastline and the city, and see all the Gold Coast points of interest.
This isn't a window in a building – it's a 90-minute experience that takes you atop the building! You'll clip in, get a quick safety go-over, and then make the trek from the top floor, the observation deck. It's a great bit of fun!
We've set up your Gold Coast itinerary so that you'll be here just as the sun is setting! Watch the sky change color while everything glows in golds and pinks! It's a wonderful way to end your daytime adventures, and maybe get a few fun photos to upload to the gram.
Skypoint is located on top of the Q1 building – one of the tallest residential towers in the world! It's the highest point in the Gold Coast. You'll definitely have seen it on your Gold Coast adventures.
Day 2 / Stop 5 – Have a Tasty Treat at Miami Marketta
Why it's awesome: Super fun vibes and happy locals
Cost: Free
Food nearby: There are plenty of food stalls to choose from, but some creative, delicious desserts can be found at Reid Street Kitchen!
Street food dining is honestly the way to spend your evenings in the Gold Coast! There's just so much variety and fun to be had with the relaxed dining experience – why sit at a restaurant when you can make a whole adventure of it!
This foodie market is open on Wednesday, Friday, and Saturday. There's always some great live music and an incredibly vibrant, enthusiastic atmosphere. You'll find plenty of locals having some fun here! Your next stop includes dinner, so we suggest you enjoy a few drinks, try lots of samples, and get a sneaky before-dinner dessert! Or two.
Day 2 / Stop 6 – Spirits of the Red Sand Aboriginal Show & Dinner
Why it's awesome: Experience the ancient culture of the Australian aboriginals
Cost: $85 USD
Food nearby: The show comes with a 3-course dinner!
No itinerary for Gold Coast is complete without this cultural experience. End off your night with this live theater show! It's a rare opportunity to learn more about this fascinating culture, and have a truly entertaining night!
The show follows the lives of three aboriginal brothers who meet British settlers for the first time. Watch Aboriginal rituals and traditions in this respectful, exciting show! You'll follow the creation myths of the Dreamtime and an enthralling story with great stage sets.
Follow the unusual experience with a chargrilled feast! The hearty Australian buffet dinner even includes dessert and hot chocolate!
Point Danger | Skydiving | Snorkeling | Wet'n'Wild Gold Coast | Purling Brook Falls
With 3 days in Gold Coast or more, you can choose to space out these itinerary stops over a week, or just one more day! Pick and choose your favorite options. There's still a lot to do in the beautiful Gold Coast!
Point Danger
Enjoy exquisite views with in-season whale sightings
Perfect place for a picnic and uninterrupted chill time
Can get busy, and little parking available, so visit before 11 am or after 3 pm
One of the most famous vistas in Australia, Point Danger is a necessary stop on your Gold Coast trip itinerary!
If you're here between May and September, you're almost guaranteed to spot a majestic and massive humpback whale! The cliff-top view provides the perfect place to watch them as they migrate. Whale sightings are possible all the way till November, and you may even see a range of the creatures! Dwarf minke and Southern Right whales also move through here.
Even out of whale watching season, it's a wonderful place to visit. You can take a walk up the hill and enjoy a view of the vast stretch of beach, and the surfers riding waves all along the coast.
The area also has a lovely little rock pool where you can wade and swim, plus take some fun photographs before drying off on the sandy beach. You could spend an hour here or a whole day! There are even some lovely cafes close by, so you won't have to go hungry. Explore the area, chat with locals, and take it slow.
Go Skydiving
Feel that massive adrenaline rush as you're falling through the sky
Experience some of the best and most unique views of the Gold Coast
Freefall before floating over the blue ocean and spotting Gold Coast landmarks
If you're looking to expand your list of adventure activities on the Gold Coast, this is the perfect thing for you! Jump out of a helicopter or plane and freefall before pulling that string and floating comfortably down.
Gold Coast Skydive is our favorite option – they're a family-run business, and have a good focus on safety and fun! You'll get a safety brief before you set off. And then – you'll take to the skies in a helicopter! This part alone is worth the mention in your Gold Coast itinerary. You'll watch the Australian coastline dwindle away below you, and look out over the vast ocean.
When you're high enough, step out the door with your tandem instructor! This exhilarating, scary moment will leave your heart pumping twice as fast for the next few hours.
The skydiving experience will take about 2 hours in total – it's the perfect way to spend your afternoon on day 3 of your Gold Coast itinerary. You'll land on the beach after floating gently over the ocean. And you can even get pictures and a video of the whole event to take back home.
We recommend you get yourself an ice cream or a beer at this point, and laze on the beach for a while! You'll likely be shaking like a leaf from all the adrenaline, and there's nothing like a cold drink after falling from the sky.
Snorkeling
Crystal clear waters make for great visibility along the coast
Spot colorful fish, living coral and perhaps a turtle or two
You can join a tour or just rent a snorkel mask
There are so many great ways to experience the ocean here on the Gold Coast! One of our favorites is always snorkeling. You get to enter a whole different world without negatively impacting the creatures here.
Rent a snorkel mask and perhaps some flippers, and set out to one of the local snorkeling spots. They're dotted along the coast – ask a local where you should enter the water close to the beach you're probably lying on already!
The water is clear and blue, and there's so much to see. It may not be as exciting as heading out to one of the nearby islands (we've got you covered with a day trip), but it's a wonderful way to spend a few hours!
You'll find bright fish of all sorts, and the coral they use to stay clear of predators. If you look really hard, you may even spot an octopus! They're so good at hiding, capable of changing their colors and even their texture to suit the ground beneath them. But look out for a rogue tentacle!
If you join a tour you'll be taken to the best snorkeling place in the area, and provided with all the gear. If you prefer to spend a little extra for the convenience, then this is your best option!
Wet'n'Wild Gold Coast
This fun and exciting place is great for all ages
So many rides to choose from, many of them immense
Perfect place for some fun in the sun – though it can get very busy
Want to spend the day getting wet but growing a little bored of the beach? This theme park is a ball of fun! There are so many great rides to go on – from the black hole, to the good old fashioned giant slides.
You can spend all day here trying out all the rides and enjoying the active fun. It has a really great vibe – how can it not, when everyone's enjoying themselves?
It's definitely best in Spring, when the crowds aren't too big, the weather is warm and sunny, and most of the rides are open! Some close in winter, so while this is a good time to avoid the crowds entirely, you may be frustrated by a lack of choice. On the other hand, you get to go on the rides as many times as you like with no line!
Some of our favorite attractions at Wet'n'Wild are the giant wave pool where you can grab a lilo and catch some waves. Also check out the Tornado – where you'll slip and slide down a massive hole, the black hole – for some sliding in the dark, and the Kamikazee – for some thrills from on high!
Purling Brook Falls
Visit the Springbrook National Park and immerse yourself in nature
Hike to the horsetail waterfall of Purling Brook
Admire the beauty of the falls and its surrounding wilderness
You may have noticed a rather large number of water-based activities on this Gold Coast itinerary. That's because the city is known for its amazing variety with just that! Not to mention – it's usually perfectly warm and sunny, making beach time and waterfalls just the ticket.
The last stop on your 3 day itinerary in Gold Coast, is Purling Brook at the Springbrook National Park! This lovely horsetail waterfall is the perfect destination to head to on a hike. The trail takes about 2 hours to complete, both ways.
We suggest you pack a picnic and chill at the waterfall before setting off again. Just be respectful and leave no litter behind!
The waterfall is incredibly beautiful, and an important feature of the Gold Coast hinterland. The hiking trail will take you to the Purling Brook lookout, where you'll enjoy fantastic views over the area, and see the waterfall plummeting off the cliff to the valley below. The trail then continues to the base of the waterfall, where you can swim in the natural pool.
If you have the day to spend, we suggest you check out the other Gold Coast attractions at the national park! The Natural Arch is the best lookout spot in the hinterland, and there are some smaller twin falls on another trail. You can enjoy a great day of hiking and exploration in the great Australian outdoors.
The Gold Coast, like the rest of Australia, is a relatively safe place to visit. There are few violent crimes, and most holidays go off without a hitch! However, the area has a bit of a drug problem going on, so there are some drug-related crimes you should try to steer clear of.
You can do this by avoiding quiet empty streets where you could easily be robbed. Keep your bags closed and at your side. A great thing for backpackers is a little pocket you tie to your belt and flip inside your pants. Particularly if you're partying at night, it's the best way to keep things safe without having to spare a thought!
Don't walk alone at night, and keep your important belongings in a locker at your accommodation. With all these common precautions you'll be safe and ready for fun.
Another important note for staying safe – keep an eye out for dangers in the water. Gold Coast's biggest beach problem is the Auzzie jellyfish that sometimes wash up on the long beaches. These can get pretty massive, and they have a mean sting.
You won't die or lose a limb, but it'll burn like hell if you do come into contact with one. Warnings are usually posted when they're spotted in the water, so just keep a lookout.
Don't Forget Your Travel Insurance for Gold Coast
World Nomads' mission is to support and encourage travellers to explore their boundaries. They offer simple & flexible travel insurance, and safety advice to help you travel confidently.
They've been doing it since 2002 – protecting, connecting, and inspiring independent travellers just like you.
Get a quote below or read our in-depth review!
World Nomads provides travel insurance for travelers in over 100 countries. As an affiliate, we receive a fee when you get a quote from World Nomads using this link. We do not represent World Nomads. This is information only and not a recommendation to buy travel insurance.
If you're spending a longer vacation in Gold Coast then be sure to embark on a few day trips around the area! There's so much to see in the area, and leaving the city behind opens you up to an entirely different experience.
Springbrook – Mount Tamborine National Park Small-Group Tour
Go beyond the city and explore the Australian wilderness. This is a serene, beautiful day trip that takes you to some of the best viewpoints in the country.
Your ranger tour guide will show you some of the rare wildlife and ancient trees while you learn about the unique habitat. The tour includes morning tea and a tasty lunch, as well as hotel pick-up and drop-off! It's the perfect tour for those who just want to have a day of fun exploration without having to do any planning.
You'll walk through an ancient forest, see waterfalls and mountains, and look out over the vast landscape!
Moreton Island Shipwreck, Sand Dune & Kayak 1-Day Adventure
This exciting tour fits so much into one day in Gold Coast. You'll spend the day on Moreton Island on an adventurers paradise. Slide down the sand dunes on toboggans and navigate the crystal blue waters on a transparent kayak!
You'll also go snorkeling around the fascinating Tangalooma Shipwreck, and see all the marine animals that have made it their home – including turtles and brightly colored fish!
Between activities, you can relax on the picturesque beach. The tour includes a picnic lunch on the beach – as well as all equipment for the tours! It does not, however, include National Park fees, so budget for an extra $50 USD.
World Heritage Rainforest and Wilderness Tour
For an alternative trip to the Australian wilderness, visit the Lamington National Park. On this day tour you'll learn how to use a boomerang, and explore the stunningly beautiful Hinterland wilderness.
Embark on a canopy treetop walk high above the ground, with views over the rainforest. Spot koalas, wallabies and kangaroos, all in their natural habitat! You can even feed wild birds!
The tour includes park entry fees, a fantastic barbeque lunch, as well as a traditional scone and tea snack. That way, you can enjoy the natural beauty without any distracting gnawing hunger.
Mt Tamborine Winery & Distillery Tour + 2 Course Lunch
This is one of our favorite day trips from Gold Coast (I mean, of course – it has wine). On the tour you'll get to sample fine Australian wines at four different wineries in the countryside, and enjoy a wonderful two-course lunch with views over the vineyards.
You may get a bit day drunk, as each winery offers tastings of over 6 wines! You'll pass by rainforests and picturesque views on a tour of Mount Tamborine. You'll also have a guide to tell you history and anecdotes about the area and the winemaking process.
This is a fantastic day tour for adult groups, whether family, friends, or couples!
Nocturnal Rainforest and Glow Worm Tour
For a totally unique experience, join this nighttime Gold Coast tour. Your expert guide will take you on a walk through the subtropical rainforest of Mount Tamborine to Curtis Falls. It's a very different experience at night, but you'll be safe and mesmerized by the way things change at night!
The highlight of the trip is an opportunity to witness glow worms in their natural habitat. These incredible creatures live right next to the secluded waterfall. Learn about them and other nocturnal animals as you explore.
The tour comes to a close with coffee and cake while you chat about your exciting adventure and discoveries! You won't see night-time quite the same again.
Find out what people want to know when planning their Gold Coast itinerary.
Conclusion
The beautiful Gold Coast has so much to offer intrepid adventurers. Spend your days exploring the lush coastline – in the water, above the water, on the beaches, and even from the air!
This Gold Coast itinerary also takes you further inland, so that you can experience that famously great Australian outdoors. Spot unique marsupials, who carry their babies in a pouch, and mammals that lay eggs. Australia is a crazy place.
The Gold Coast offers some of the best activities and destinations in the country, and something for everyone. You'll also love the wholesome food and the kind, enthusiastic people!
Whether you're traveling alone or in a group, this itinerary is ideal for everyone, with loads of fun and plenty of chill time dedicated to lazing on the beaches. We just hope you like water!
---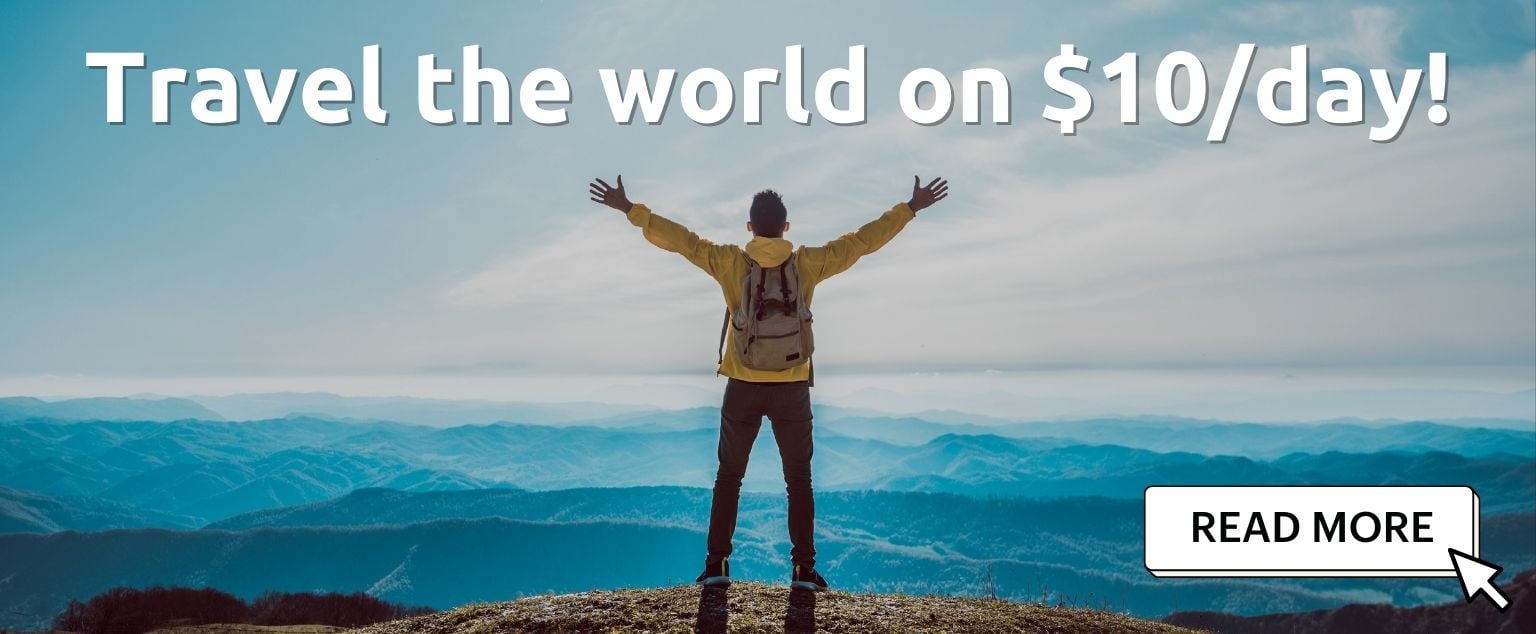 And for transparency's sake, please know that some of the links in our content are affiliate links. That means that if you book your accommodation, buy your gear, or sort your insurance through our link, we earn a small commission (at no extra cost to you). That said, we only link to the gear we trust and never recommend services we don't believe are up to scratch. Again, thank you!