Australia is a destination that everyone should make sure to visit in their lifetime. It's where many backpackers decide to explore for a year, and then end up staying forever. There's a reason for this; the country has it all.
With miles and miles of gorgeous beaches, an expansive outback, untamed national parks and wetlands, sprawling metropolis cities, good food, warm locals and amazing wildlife – what more could you want from a holiday destination?
But while we all know that Australia is a popular place to visit, the question remains: Is Australia expensive? The funny thing is, the answer often varies depending on who you ask.
The cost of a trip to Australia largely depends on your level of luxury and how much you want to do. Diving for example, is an expensive activity, while the beaches are free.
If you're thinking of visiting Australia and need help putting together your travel budget, then I'm here to help. This guide has everything you need to know for how much it will cost to travel to Australia, as well as provide some tips on how to save money…

Do You Want to Travel FOREVER??
Pop your email in below to get a FREE copy of 'How to Travel the World on $10 a Day!'.
So, How Much Does a Trip to Australia Cost on Average?
The cost of a trip to Australia is going to vary from person to person. The first thing you need to do is to figure out how much you have to spend.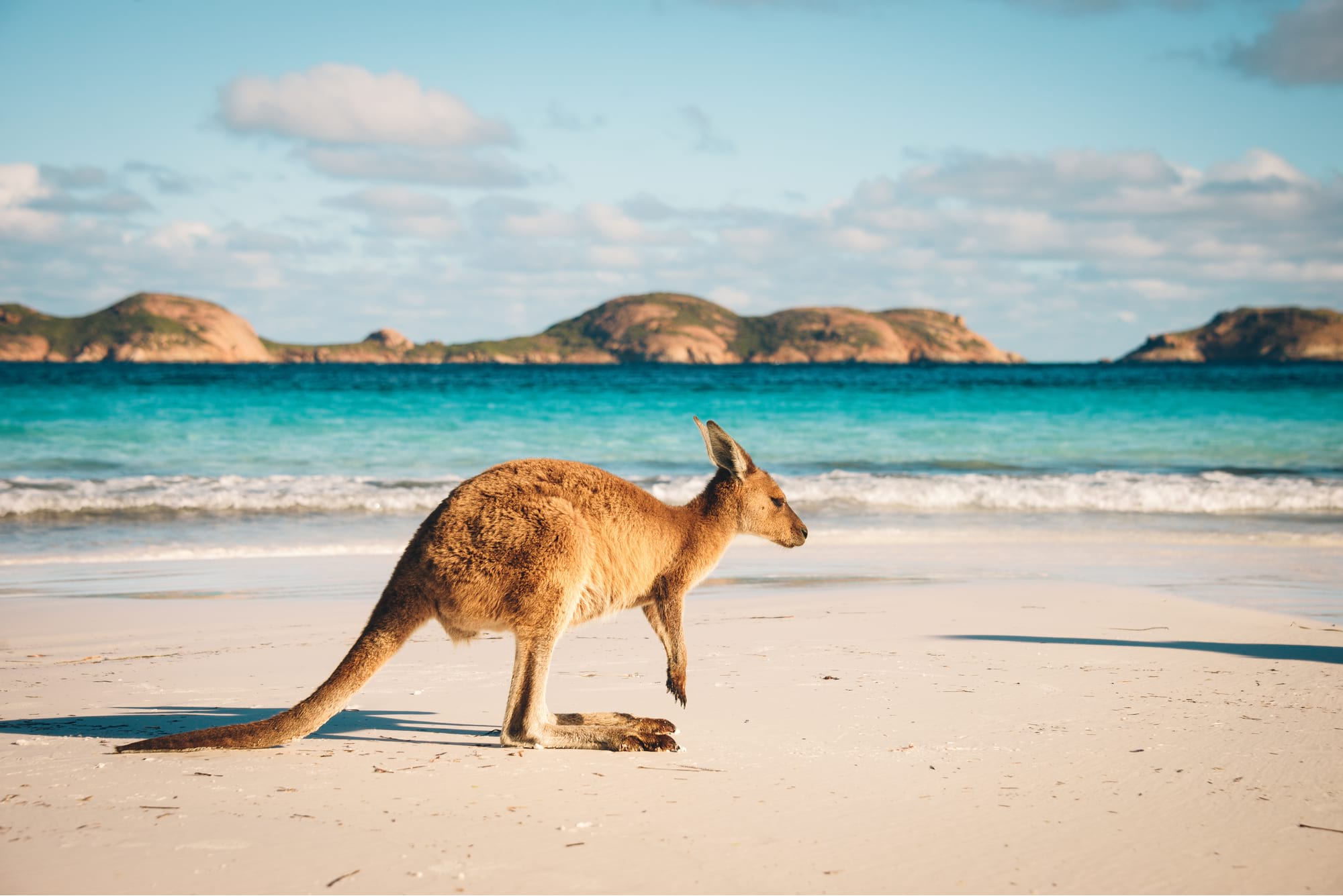 Getting a rough idea of your trip budget will help you work out what you can spend on essentials like accommodation and transport. You'll also need to factor in the price of things such as food, activities and souvenirs, too.
All the travel costs listed in this guide are estimates and are subject to change. Prices are listed in US Dollars.
Australia uses the Australian Dollar (AUD). As of August 2022, the exchange rate is 1 USD = 1.45 AUD.
2 Weeks in Australia Travel Costs
To help you out with an outline of the prices, you'll find a summary of the average costs of a two-week trip to Australia below.
Is Australia Expensive

| Expenses | Estimated Daily Cost | Estimated Total Cost |
| --- | --- | --- |
| Average Airfare | $146 | $1,199 |
| Accommodation | $18-$200 | $252-$2,800 |
| Transportation | $0-$40 | $0-$560 |
| Food | $10-$50 | $140-$700 |
| Alcohol | $0-$38 | $0-$532 |
| Attractions | $0-$35 | $0-$525 |
| Total (Excluding Airfare) | $28-$362 | $392-$5,117 |
| A Reasonable Average | $172-$230 | $540-$3,802 |
ESTIMATED EXPENSE: $146 – $1,199 USD for a roundtrip ticket.
So is Australia expensive to fly to? Well, that really depends on where in the world you're based. It's true that airfares to Australia can be pricey, as the country is fairly far away from a lot of places. If you're travelling from Europe or the U.S., you can expect to pay at least a few hundred dollars for your ticket.
But don't let that put you off your trip. There are some ways you can get cheaper flights to Australia, it just takes a little time and being open-minded when it comes to times and dates. For example, tickets to Australia tend to be more expensive between the months of December to February when the nation is basking in warm summers.
Travelling to Australia in the shoulder seasons of autumn or spring can save you some serious cash when it comes to booking flights. Prices can creep up again in July and August when much of Europe takes its summer break.
If you're heading to Aus, it's likely that you'll fly into Sydney Airport (SYD). The city's main airport is located eight kilometres (around five miles) from the centre of town. It takes only around 30 minutes to drive into the city from the airport. The price of the transport from the airport should also be something you budget for, but more on that later.
Here are the average costs of a flight to Australia from a range of international air travel hubs:
New York to Sydney Airport: $678 – $1,199 USD
London to Sydney Airport: £685 – £986 GBP
Dubai to Sydney Airport: 539 – 939 AED
Vancouver to Sydney Airport: $601 – $1,119 CAD
Those of you flying from international travel hubs will see that the cost of flights isn't particularly cheap. This is a long-haul flight, so you have to spend a lot for the privilege. Some good deals can be found, however, and you can make a trip to the land down under on a budget.
Make sure to put some time into searching on price comparison websites like Skyscanner. Be flexible with your dates and flight times and you'll be shown a range of different flights at various costs. For the cheapest flight, you may have to break the trip up into different legs, but overall it can save you a good amount of money.
ESTIMATED EXPENSE: $18 – $200 per night
After you've sorted the flights, the next cost to consider is the price of accommodation in Australia. This is going to take up another chunk of your travel budget, but don't worry too much.
Australia is a big country with a huge choice when it comes to budget-friendly places to stay, from its easy-going hostels to budget hotels and affordable Airbnbs. You won't have to spend a stack of cash on expensive hotels.
The price you pay for a hotel room or hostel bed will fluctuate depending on the time of year you visit. Accommodation costs can skyrocket during the school holidays in the peak season. For example, a beach break in the Australian summer could cost more for the same beach-side Airbnb or hotel than in the winter. Accommodation prices also peak on weekends.
Another factor to consider is where you stay in Australia. Accommodation in the centre of the city tends to be more expensive, so look for neighborhoods further out and travel in. Likewise when visiting beach towns. You can find cheaper accommodation the further away from the ocean you are.
Let's take a closer look at the range of accommodation that Australia has to offer…
Hostels in Australia
Australia has long had a culture of backpacking. Well-known as global travellers, Australians themselves love to get out and explore, as well as all the thousands of global backpackers who visit here. All of that adds up to a thriving hostel scene, one which is well-trusted, affordable, and a whole lot of fun.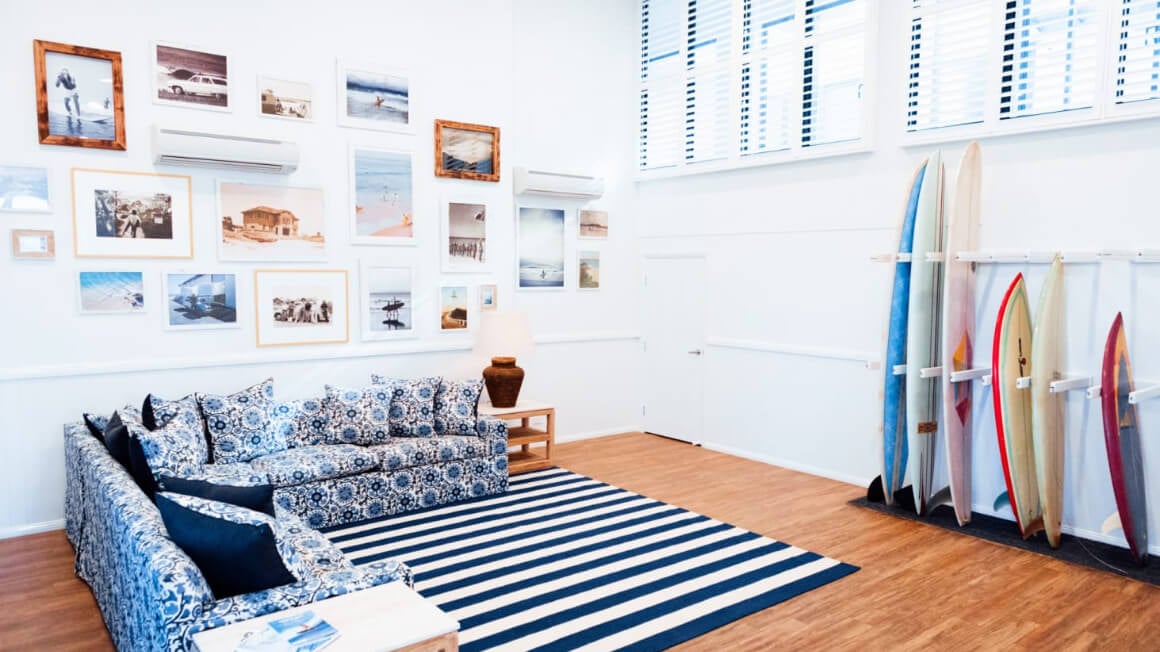 The cheapest hostels in Australia start at around $18 per night.
You won't just find one type of hostel in Australia though. Head to a city and you can enjoy the shiny urban hostels complete with cafes and social lounges, while at the beach there are laid-back surfer vibes and BBQs, and then there are the happening party hostels.
Take a look at these top hostels the nation has to offer and get a better feel for the kind of affordable digs you could be staying in during your trip:
Wake Up! Sydney Central – This award-winning Sydney hostel is conveniently located close to the city's Central Station. A vibrant backpacker hub, it's a great place to meet other travellers and get a good night's sleep for a low price.
The Mansion Melbourne – This chilled-out hostel inside a heritage building has recently had a facelift. Featuring new beds, a cafe, and a co-working space, it's ideally located in Melbourne's CBD.
The Surf House – Get your surf on at this chilled-out hostel right near the Main Beach in Byron Town. There's the option to book into a dorm or choose a private room complete with your very own balcony. Amenities at the hostel include a funky rooftop bar: the perfect spot for a few sundowners.
Airbnbs in Australia
Australia has tens of thousands of properties listed on Airbnb. From compact city condos all the way to palatial beach houses, all of these choices mean that the chances of you finding a reasonably priced place to stay are pretty high. Airbnb is a popular option for many as it means you can relax in a home away from home during a trip.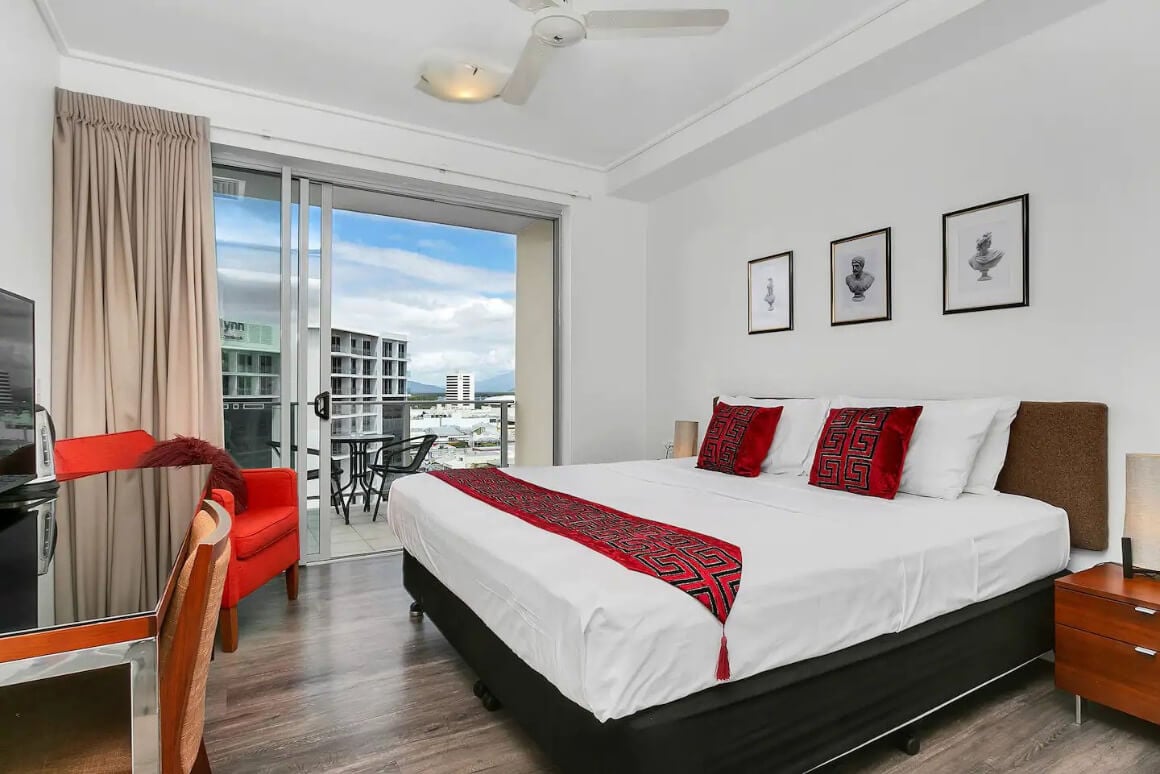 The price of an Airbnb in Australia does vary quite dramatically depending on the location. Sydney's Airbnbs are usually a lot more expensive when compared to the country's smaller cities. You should expect to pay upwards of $90 a night for an entire property. For a low-cost stay, a good option is to simply book just a room in a house on Airbnb.
But it's not just about finding somewhere to grab a few hours of sleep. You want to stay somewhere that you can enjoy your trip, and that means cool apartments overlooking cityscapes, or tiny houses on the Gold Coast. Airbnbs offer the chance to see some amazing destinations and really helps to open up Australia to overseas visitors.
Opting for this style of self-catering accommodation can also help to ease the burden on your wallet. Whipping up a few meals and starting your day with a homemade breakfast will really take the edge off your travel budget (more on that later).
If you still think that Australia is expensive, take a quick peek at these affordable Airbnbs…
Modern Design Suite Melbourne – This bright and modern apartment is located in Melbourne's CBD. Boasting a queen-sized bed, pared-back interiors, and a fully equipped kitchen, it's an ideal base for exploring what the city has to offer.
Central Sydney Apartment – Offering up stunning views of Hyde Park and the cityscape, this affordable Sydney apartment is located close to all of the area's cool cafes and green spaces in Darlinghurst and Surry Hills. It's also within walking distance to iconic sights such as the Opera House and Sydney Harbor Bridge.
Cairns City Apartment – Stay in style at this polished penthouse apartment in Cairns. Located on the 12th floor, you can soak up the amazing ocean views from a luxurious king-sized bed. There's also a balcony and access to a pool, BBQ area, and gym.
Hotels in Australia
Hotels are usually the most expensive accommodation option and you can end up paying a whole lot of money for a simple room for the night. But Australia has a lot of different types of hotels to choose from, and you can find budget chain hotels and cool local hotels for low prices.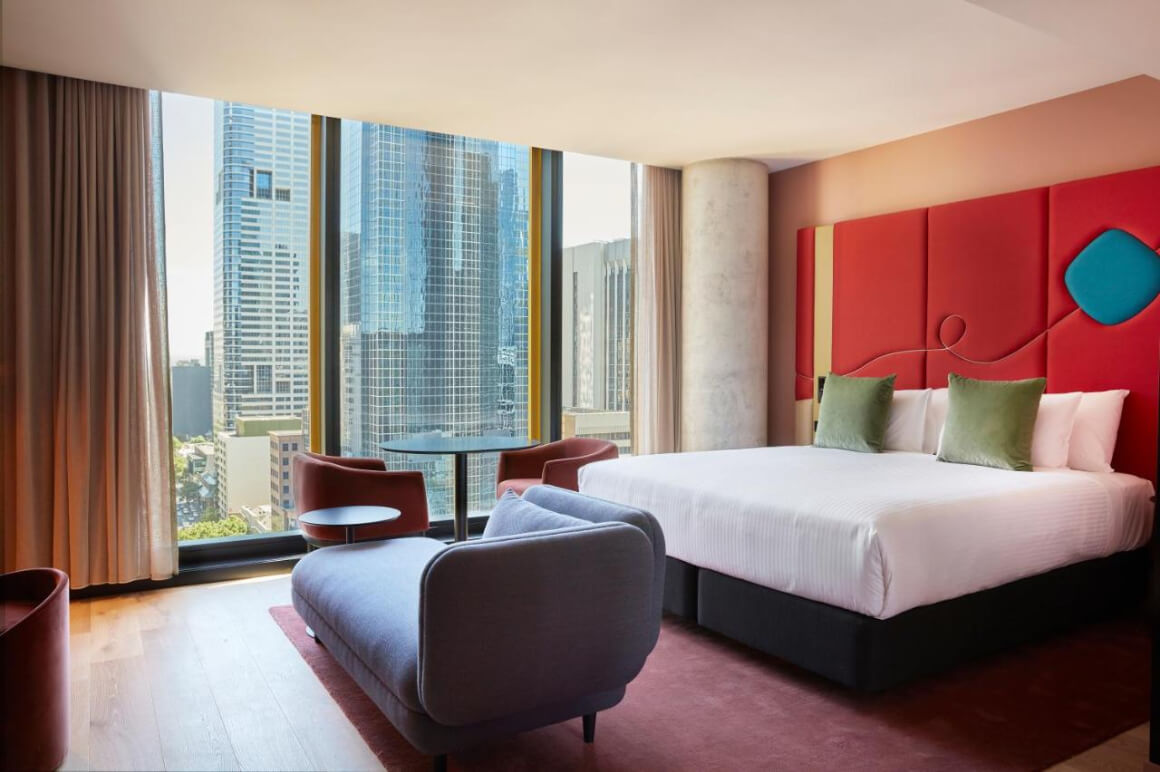 Most cities have budget-friendly hotels which cost around $70 a night. The room rates usually reflect the part of the city the hotel is located in. A good tip is to look for accommodation in student areas, or parts of the city that are backpacker hubs. Outside of peak tourist season, the price of hotels also drops.
They might be a little more expensive, but there's no denying the perks of staying in a hotel. For one thing, you get a big comfy bed, room service, and other bonuses like on-site restaurants and gyms to use. Hotels are usually in easy-to-reach locations, close to public transport, which can also save you some cash.
Just to help you get started with your search for hotels in Australia, here's a small sample of some affordable options:
Quincy Hotel Melbourne – This modern hotel in Melbourne comes with a long list of amenities from the sunny outdoor terrace to the swimming pool and fitness centre. There's also a restaurant and cafe to enjoy while polished rooms feature big comfy beds.
Haven Glebe – This four-star Sydney hotel is perfectly located in cosmopolitan Glebe, close to public transport. Stylish rooms come with modern furnishings and a relaxing outdoor terrace.
Cairns Colonial Club Resort– This family-friendly resort is set across 11 acres of tropical gardens. Located just a 10-minute drive from the city centre, it may be affordable but it comes with the use of facilities such as swimming pools and a restaurant and bar.
Is This the Best Travel Pack EVER???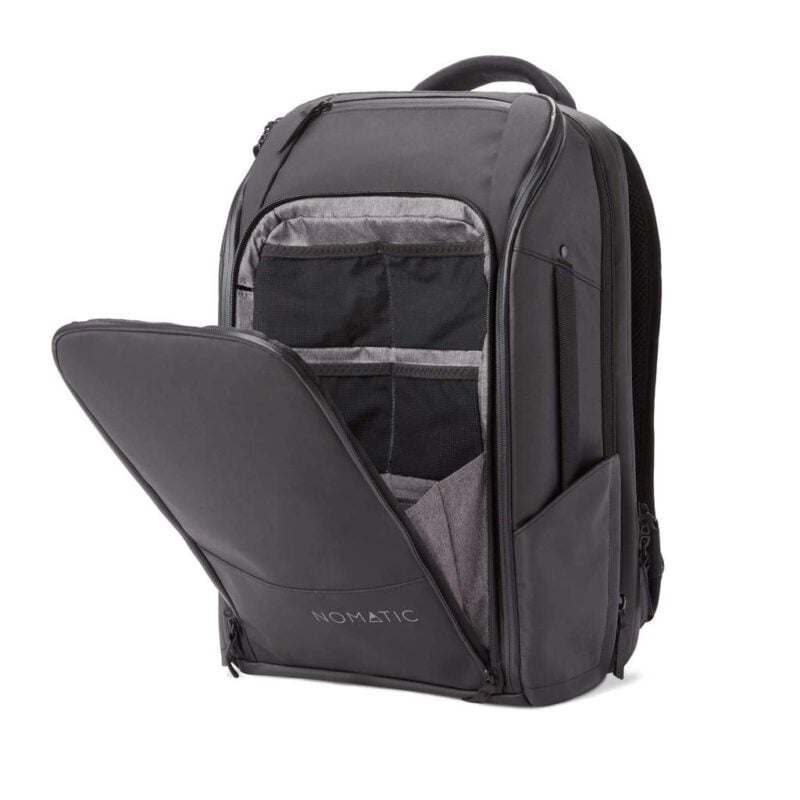 ESTIMATED EXPENSE: $0 – $40 per day
Working out how to get around Australia can be pretty daunting at first. This is the sixth largest country in the world, after all. Taking up over 7,617,000 square kilometres and with a coastline that stretches for more than 34,000 kilometres, this is one big nation. Needless to say, planning where to go and how to get there could be a challenge.
Luckily, there's a good selection of reliable ways to travel around Australia meaning getting from place to place isn't too much of a headache. With over 300 airports and domestic airlines connecting all of the major cities and popular tourist sites, flying is a good option for those who are short on time.
For something a little more affordable, trains are a very popular way to travel in Australia. Most of the big cities have a railway network and there are some truly amazing railway journeys that travel through beautiful landscapes. Travelling by rail can be affordable, too, with a range of different train passes available for travellers.
But when it comes to budget travel in Australia, the bus reigns supreme. Getting from place to place in the country is made easy by the well-trodden backpacker routes that are plied by buses. There's a choice of different bus companies to use and some low-cost bus tickets making it even more affordable.
For travellers who want to see a large portion of the country, one of the best and most popular ways to get around is by car. After all, Australia has the second-highest level of car ownership in the world. Most people choose to hire a car to do road trips during their down under adventures, but buying a car just for the trip can also be pretty cost-effective.
Let's take a closer look at transport to work out if Australia is expensive to travel around.
Train Travel in Australia
There are some truly epic railway journeys across Australia's stunning landscapes. That being said, taking the train isn't always the cheapest or most convenient way to get around. Train journeys in Australia are more about the experience rather than practicality. Trains in Australia are run by a selection of government and private companies.
Some of the best railway journeys include The Ghan, the famous train that connects Adelaide through the Red Centre to Alice Springs and to Darwin. Then there's the Indian Pacific route which takes three days to cross the great Nullarbor Plain between Sydney and Perth. The Great Southern links Brisbane and Adelaide, and the Overland runs to Melbourne from Adelaide.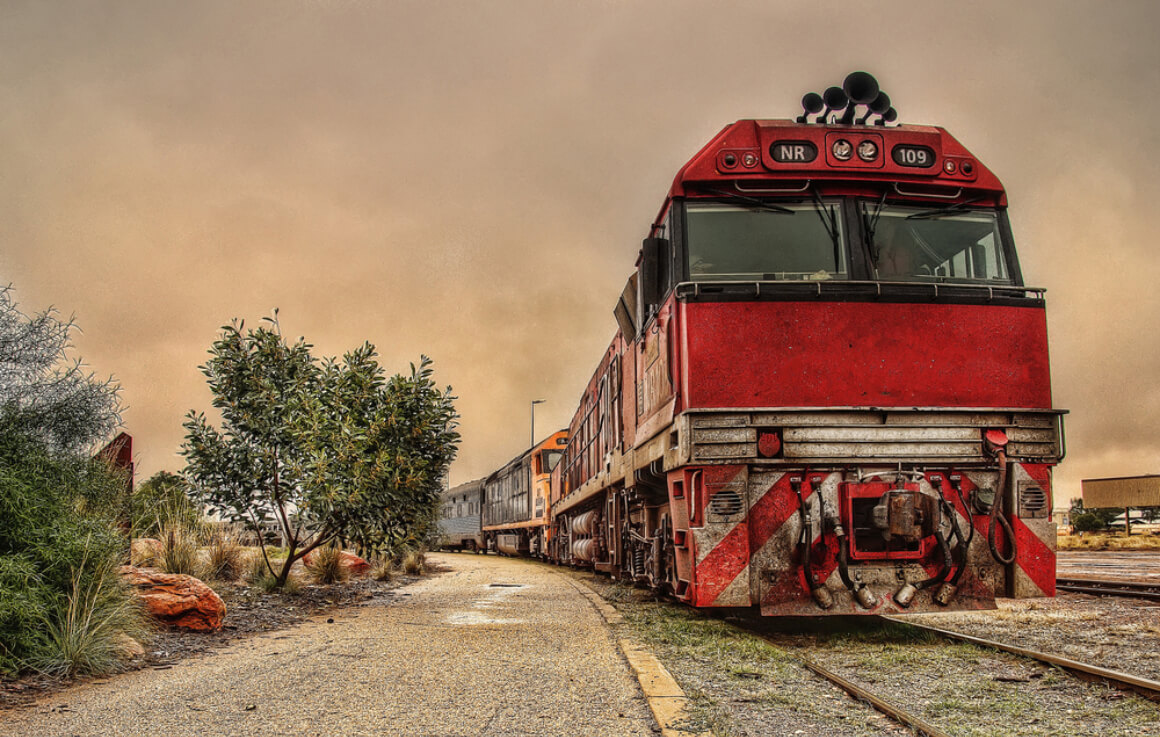 There are no high-speed trains in Australia, although plans to build high-speed routes have been in the works for some years. If you do want to take advantage of the sightseeing and the sense of adventure on offer from Australia's railways then make sure to book in advance.
Booking at least six months in advance will give you over 10% discount on certain routes; sometimes you can save up to $25. Families will be pleased to learn that children under the age of four travel free. Rail passes can help to make the price of a train trip much cheaper with a variety of different routes and passes on sale.
Here's a look at just some of the railway passes on offer in Australia.
Discovery Pass – 14 days $160: unlimited travel in New South Wales, as well as on routes to Brisbane and Melbourne on NSW TrainLink.
Queensland Explorer Pass – 1 month $206: unlimited travel on most train services in Queensland.
Queensland Coastal Pass – 1 month $100: allows travel one-way between Brisbane and Cairns with unlimited stops.
Hopping aboard air-conditioned trains that connect Sydney with Melbourne, Brisbane and Canberra cut out the need to pay for expensive airfares. The routes are run by NSW TrainLink, which runs daily XPT trains between Sydney to Melbourne. There's also an overnight train so you can save time and on the cost of accommodation by bedding down on the train.
The choice of month-long passes is an ideal choice for those who are thinking about travelling long-term in Australia, or in a certain region. Most of the passes offer a choice of days, weeks, or months, so all you have to do is choose the option that suits you and get travelling.
Bus Travel in Australia
Australia has a sizable bus network which makes getting between destinations straightforward. The buses are well-used by travellers for getting around, as they ply the most popular destinations and big tourist spots. It might not be as exciting as a flight or even a train journey, but bus trips in Australia are a whole lot more affordable
The only downside of grabbing a seat on a bus is that the distances are long. You should know that routes often take multiple hours to drive and night buses are not uncommon. On the bright side, the buses are clean, and modern, and have that much-needed aircon. Overall the services are reliable and there are even toilets and wi-fi on board.
The main bus companies are Greyhound, Intercity Coach Lines, and Firefly Express. Tickets are easy to purchase online ahead of time and you can even buy hop-on and hop-off fares, which really adds a lot of flexibility to your trip.
Fares will vary depending on the length of the trip and the destination, but overall bus travel in Australia is really good value, especially if you use the Greyhouse Bus passes.
One example is the Greyhound East Coast Australia Bus Pass, which can be used on the route up the East Coast and costs $172.
Possibly one of the best options when it comes to affordable transport in Australia is the Greyhouse Whimit Bus Pass. The flexible pass gives you unlimited travel on the Greyhound network in a specific block of time – for example, costs are 30 days, $289; 90 days, $413; and 115 days $234.
Overnight buses in Australia also can help to save you some money on accommodation so you can turn up at your destination and get exploring.
Flying in Australia
Being such a huge country, one of the most popular ways to travel around is by catching a flight. If you don't have much time and want to see some particular sites in Australia, the best way to get around is by flying. Driving and train travel can take days so the only option to get around quickly is to catch a plane.
In recent years, there have been more budget operators flying interstate routes in Australia, but prices can still be expensive. One-way flights from Perth to Darwin cost around $250; Sydney to Melbourne cost around $100.
There are some discounted tickets sold by various airlines in Australia. One option is the Walkabout Air Pass which will give you three discounted flights within the country, but this must be booked when you book your international flight to Australia.
The best way to secure deals on flights in Australia is to book in advance and try to be flexible when it comes to times. Otherwise, if you really need to schedule a flight for your trip, you'll just have to budget for it accordingly.
Getting Around Cities in Australia
Once you're on the ground in Australia, you're going to want to explore all of the sights and fun local neighbourhoods in its towns and cities. Luckily, Australia's cities have some easy-to-use public transport networks so you can leave the car behind and take the train or bus instead.
The Australian cities of Sydney, Melbourne, Brisbane, Perth, and Adelaide all have extensive rail networks, but only Sydney has a metro network. However, Melbourne, Brisbane, and Perth all have city-centre commuter trains that work pretty much the same as a metro.
Sydney can be a bit daunting at first, but you'll be able to rely on cheap public transport to get around. One of the best ways to see the city is by taking one of its ferries. That way you can see the sights and get around quickly and cheaply, too.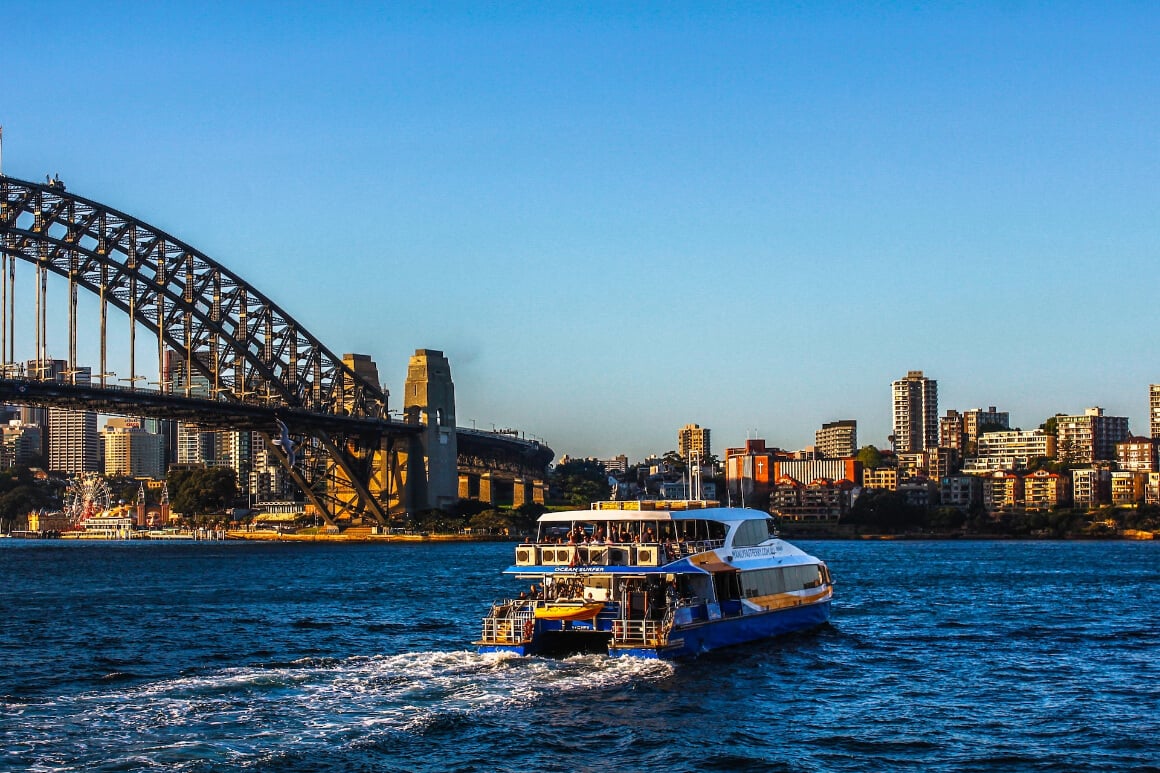 You can also get buses around the city. The network is run by Transport NSW which operates buses from 4:30am to 12.00pm as well as night buses. Big city bus hubs can be found at Circular Quay, Wynyard station, Central Station, and Town Hall Station.
Sydney has an electric ticket called the Opal card. You can order one online before your trip or simply pick one up at the newsagents and convenience stores in the city. The minimum credit is $10, but if you pick one up at the airport you will be charged $35 which is the fee to catch the train into the city centre.
For those of you who like to cycle in cities, it's best to stick to the metro. Sydney isn't well known when it comes to great cycle routes; there are a whole lot of hills to tackle and the infrastructure isn't well-laid out for cyclists.
If you want to get around quickly and it's not rush hour then you can always hop in a taxi. Reliable and affordable for short tips, just make sure to avoid them at busy times.
Renting a Car in Australia
Australia is an amazing place to take a road trip. Getting behind the wheel and hitting the road in Aus is what dreams are made of. This absolutely enormous country has some epic roads that make taking a trip by car always a good idea. You can breeze through the desert and stop off at far-flung towns to have the most memorable trip ever.
Choosing which route to take or how long you have to spare can be hard to work out though. There's a selection of different vehicles to select from depending on the journey you're going to be embarking on. For shorter trips, a normal car should be totally fine just as long as it's a new and well-maintained vehicle.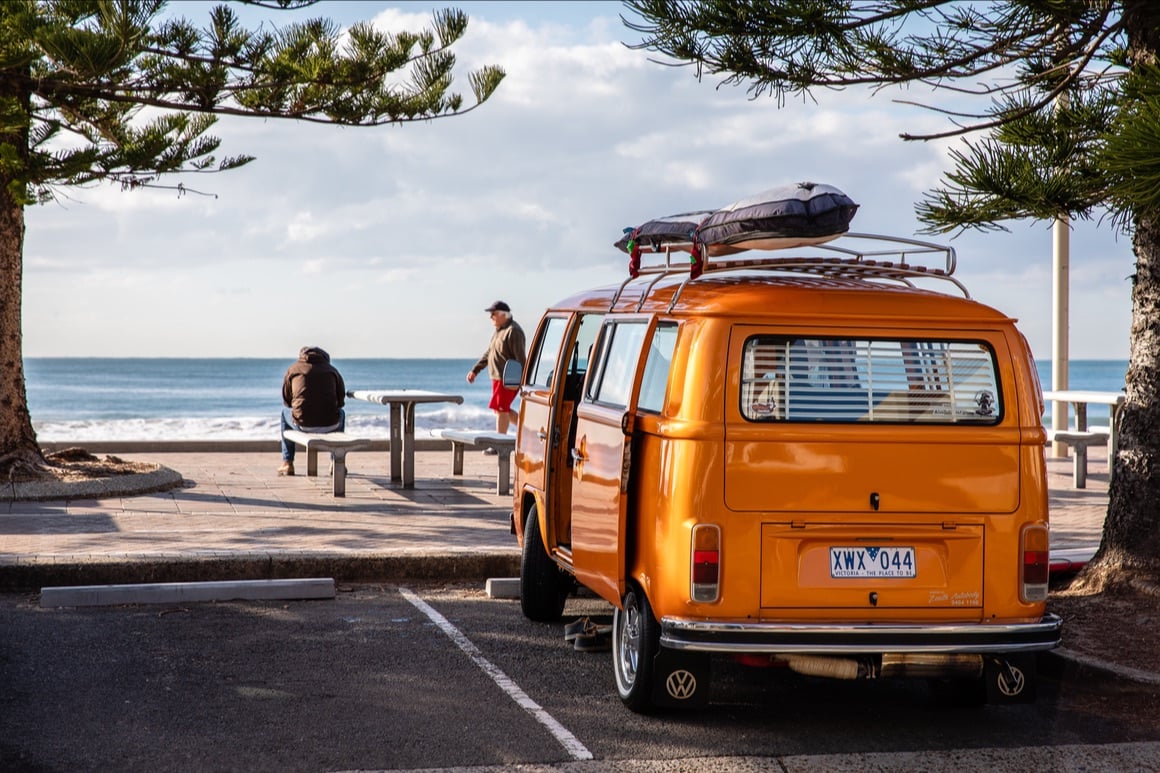 For a longer trip, you may want to consider hiring a larger car or even a campervan to travel around in. Campervans are a good idea if you're travelling as a group or as a couple.
You can save a lot of money when it comes to accommodation costs but will need to pay to camp overnight at campsites, though there are places you can camp free of charge which can save you some cash.
The average cost of car rental in Australia is $1,903 per month, which is around $63 per day. This price will vary depending on the size of the car and the time of year. You can find a long list of international firms in big cities and at airports, as well as smaller local companies in local communities.
It's a good idea to check that Collision Damage Waiver (CDW) is part of the rental price being quoted, and you should also take note of the additional insurance which can cost upwards of $9 per day. Parking can also cost $15 or more a day depending on the location.
One more cost that you will want to factor into road trips is the price of toll roads. Some of Australia's roads are privately owned and the cost of tolls can quickly add up. Fuel in Australia is currently priced at around $1.16 per litre.
Want to save some cash and explore Australia by rental car? Use rentalcar.com to find the best deal possible. There are some great prices on the site and they aren't difficult to find.
ESTIMATED EXPENSE: $10 – $50 USD per day
Australia is well known for one type of food: Barbecue. This is the nation's famous al fresco cook-up which takes place in backyards, on beaches, and at campsites. The food culture of Australia has a lot of its roots in British dishes, but over the years has developed its own sense of identity and style
Australia is lucky to have a ton of fresh ingredients grown around the nation as well as enough coastline which means a supply of fresh seafood is never too far away. International influences and exciting flavours help to add unique twists to classic dishes.
Here's some food you should look out for when in Aus.
Fish and chips – Like the British, the Australians love their fish and chips. Think freshly caught fish fried in a golden batter and served up with some sizzling chips. Make sure to always eat where it is best, right by the sea when it's wrapped in paper.
BBQ – If you're from the US, this isn't the kind of barbeque you know and love. Australians use their grills to cook meaty feats of sausages, burgers, and seafood. The cooked food is then served up with bread, salads, and sauces. A few beers to wash it down is a must.
Kangaroo – Yes, you might think these cute guys are the icon of the nation, but the truth is they taste pretty good, too. It's not unusual to see 'roo meat on sale in supermarkets and on restaurant menus in the form of burgers and steaks. It's delicious and lean as well.
Is Australia expensive for food? Well, depending on where you eat, it really can be. Here are a couple of handy tips to help you enjoy some good food in Australia that doesn't break the bank.
Look for apps with deals – Download some of Australia's apps that show you free tables at local restaurants and which will entice you in with cheap last-minute deals, too. Options to try to include EatClub, which can get you up to 50% off meals, and Liven.
Look for lunchtime deals – Throughout the week you'll find that lots of pubs and restaurants have great lunch meal deals. All you have to do is turn up and fill up on your lunch for a whole lot cheaper than the price of a normal meal at the same place.
Get onboard with Cheap-arse Tuesdays – Yes, you guessed it. Tuesday is the day of the week when eateries, cinemas and bars slash their prices in order to get customers through the door. You can get some really cheap deals on Tuesdays so make sure you don't miss out
Where to Eat Cheaply in Australia
Depending on what part of town or city you are staying in Australia can be expensive for food and drink. But there are some ways you can stick to your daily travel budget and still enjoy a whole lot of tasty food. Here are a couple of helpful tips…
Return Servicemen Leagues (RSLs) – These long-established Australian institutes were set up to provide support to soldiers returning home after WWI. Now, these networks of clubs are pillars of the local communities and serve some pretty fantastic value meals; the Bondi iteration sells steaks for $10 on Wednesdays.
Bakeries – Bakeries in Aus are in a league of their own. A community staple, stop by to pick up a warm sausage roll or meat pie for less than $5. The cakes are awesome, too. There are also Vietnamese bakeries that sell banh mi for between $5-7.
Go for Thai – Thai food has made a big impact on Australian cuisine over the past few decades. You can find Thai eateries in all sorts of neighbourhoods and they're a great place for a casual meal. Meals usually cost around $12 with lunch special around $10, you can even get cheap drinks, too.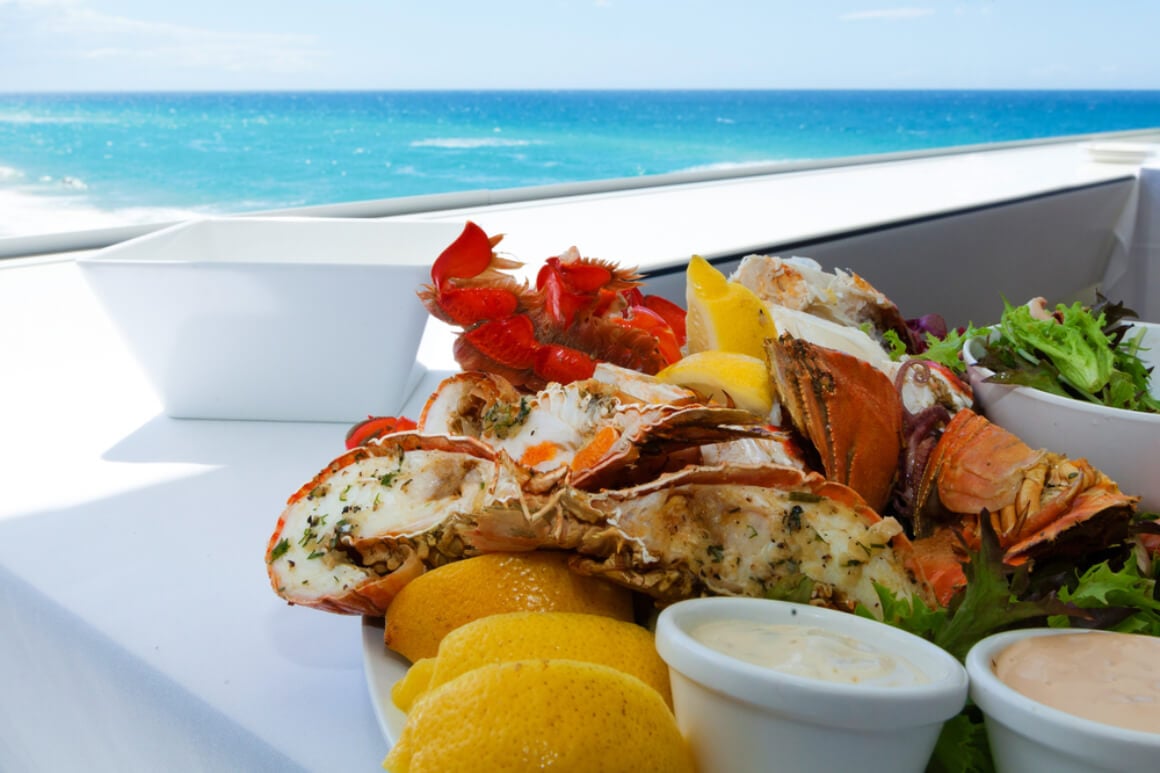 But when you're on a big trip and trying to stick to a budget, you can't eat out all the time. There will be meals where you have to cut back a bit on the cost and simply cook for yourself.
Thankfully, Australia has a good selection of cheap supermarket chains that are reliable places for buying low-cost ingredients.
Aldi – With some of the lowest prices around, Aldi is a favourite of budget shoppers in Australia. Shoppers can purchase a range of global products as well as fresh fruit and vegetables. Some shops have their own bakeries.
Woolworths – While it may not be the absolute cheapest, Woolworths can be found up and down the country and sells a selection of fresh produce and locally sourced ingredients. It's reliable and you can find some pretty good deals.
ESTIMATED EXPENSE: $0 – $38 per day
Whether it's having a few drinks, a few cold ones with mates, kicking back with a glass of wine after work, or a stubbie with a BBQ, Australians love a drink. The nation has a strong culture of drinking and you don't have to go far to find a bar or shop that sells alcohol.
The culture around drinking is fairly relaxed, it's often a part of social situations and it's pretty normal to see people grabbing a few drinks after work or with their friends and families. But the price of alcohol in Australia can be surprisingly expensive. In 2018 the minimum price for alcohol was set at $1.30 per drink.
Pub culture is also a big part of drinking in Australia. Wherever you are in the country, chances are you'll be able to find a local pub in the town. These social hubs are where you will find locals drinking but they can also be frequented by families and students in certain areas.
The cheapest places to drink in Australia can usually be found around areas that are popular with backpackers or students. Bars in these parts of town will advertise cheap drinks deals and happy hours to entice budget-minded party-goers through the doors.
Beer is available all over Australia and is typically sold in a 425ml glass called a schooner or a 570ml pint. Costs range from $6 for a schooner, or upwards of $10 for a pint.
Wine is also a very popular drink in Australia. After all, the nation produces some fantastic home-grown wine. Glasses of wine in a bar will cost around $6-$8, while a bottle of wine is usually priced anywhere between $14 and $20 (at the lower end).
Cocktails at a nice Melbourne restaurant or in a swanky bar in Sydney will usually cost you somewhere between $10 and $15.
Read on to find out what regional specialty drinks you should make sure to try on your trip:
Lemon Lime and Bitters – This refreshing cocktail has become a national favourite. Made with a mix of lemonade, lime juice cordial, and Angostura bitters, the low alcohol content means that it's sippable throughout the day.
Shiraz – You can't leave Aus without enjoying a delicious glass of home-grown shiraz. Prices vary but you can pick up a great bottle from a supermarket for around $20 and spend the evening savouring the flavour.
For when you really want to party, make sure not to miss out on the happy hours. If you want to have a few drinks and not break the bank, happy hours are for you. Just keep an eye out for adverts in bar windows and check out good happy hours near you online. The best part is that food is often included in the deal too!
ESTIMATED EXPENSE: $0 – $35 USD per day
Australia offers up a whole world of fantastic attractions that are bound to keep you busy during your trip. This might not be a visit to Rome with all of its history, or even a break in Paris, but what Australia does offer is modern cities, wonderful beaches, and a stunning selection of national parks.
This country is definitely one for those who love the great outdoors. Aus is awash with activities that will get your adrenaline racing or simply chill you out along the coast. You'll be able to choose from epic water sports like surfing and diving or spend the day sunning yourself at the beach.
The costs of popular activities can be expensive. Taking a tour of a winery in the Yarra Valley costs approximately $50 per person, whereas if you want to spend the day diving you should put aside about $250 for the trip.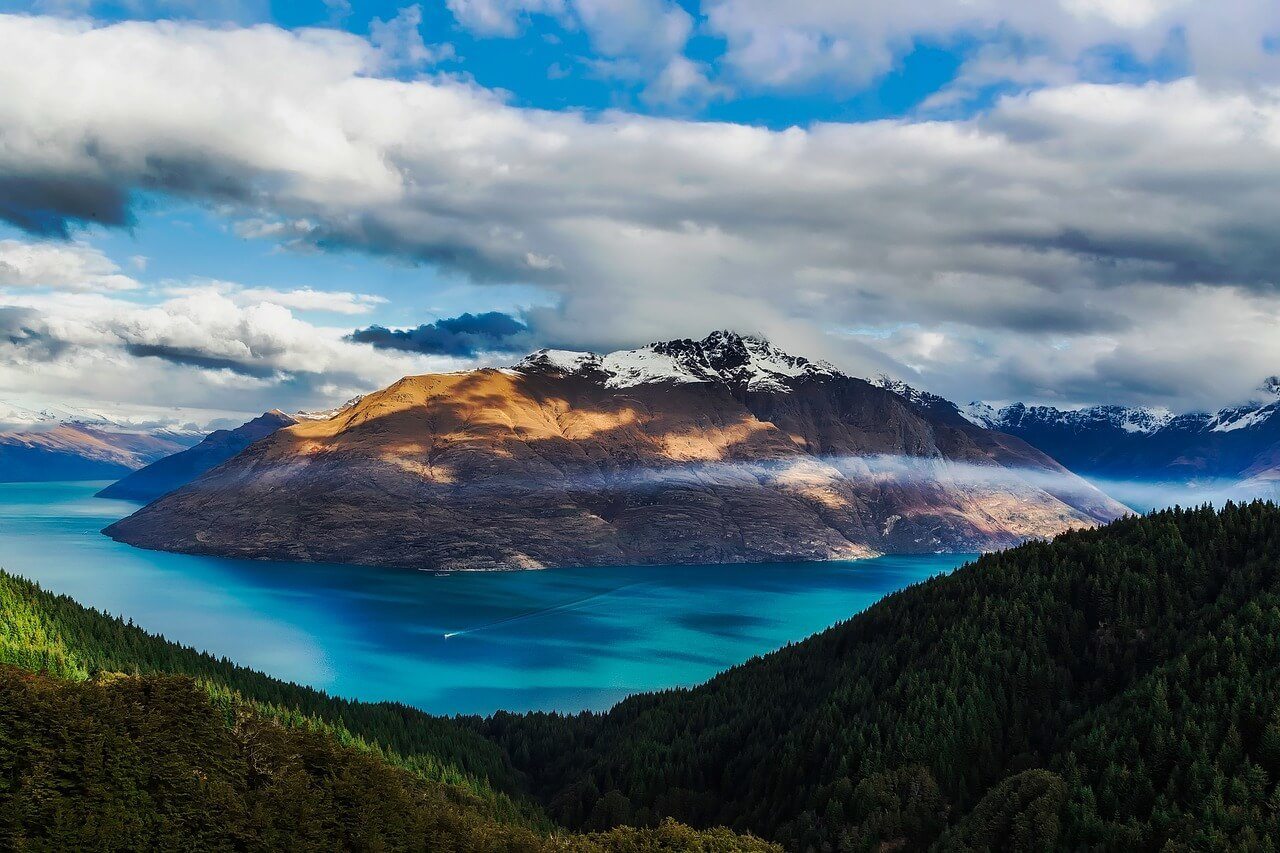 Australia's national parks are great places to get stuck into the natural scenery for a small price. A lot of the parks don't charge entrance fees, while some only charge a small amount. They often have camping facilities and other amenities for visitors to use.
If you want to make full use of the parks, it's a good idea to purchase an affordable National Park Pass which can make longer visits much cheaper. You can spend days hiking in the wonderful scenery and spend hardly any money at all.
When you're in a town or city and want to spend the day at a museum or gallery, make sure to budget around $10-$20 for the ticket. Some places do have free entry days or offer discount prices to students. Cities like Sydney have passes for tourists which include skip-the-line entrance.
To help you save money on attractions in Australia, here are some pointers to take into consideration:
Take a walk – One of the best ways to get to grips with a new city is to hit the streets. Sydney is a fantastic place to have a stroll, especially around the harbour. Walk across the bridge, meander the parks and soak up the history – all for free. Better yet, take the Free City Walking Tour which departs daily from Sydney Town Hall.
Hit up Darling Harbour on Saturday night – this vibrant hub for food and culture is the perfect place to catch the free Darling Harbour Fireworks. Simply kick back and enjoy and then wander around the neighbourhood soaking up the weekend ambience.
The Future of the SIM Card is HERE!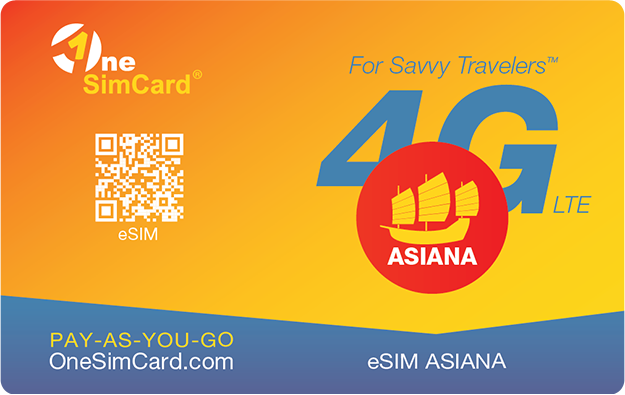 A new country, a new contract, a new piece of plastic – booooring. Instead, buy an eSIM!
An eSIM works just like an app: you buy it, you download it, and BOOM! You're connected. It's just that easy.
Is your phone eSIM ready? Read about how e-Sims work or click below to see one of the top eSIM providers on the market and ditch the plastic.
Buy an eSIM!
By now, you should hopefully have a pretty good idea of your Australia travel budget. I've outlined the cost of food, flights, accommodation, and activities. There are a few more things that you will need to factor into your daily budget, however.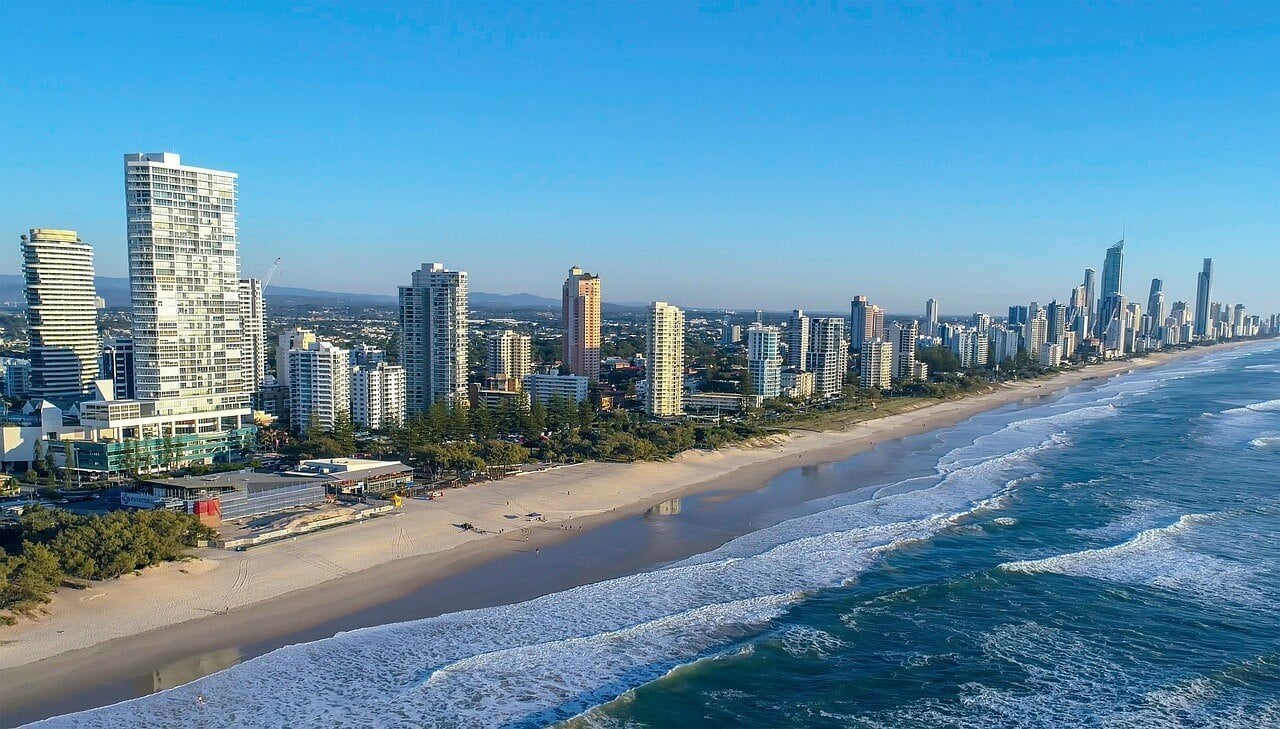 Hidden daily costs can be hard to plan for in advance, but can quickly add up when you're out and about on a trip. You could see some nice gifts you want to pick up for your family and friends, or you might even want to buy yourself some souvenirs to remember your trip.
Other costs that you might not foresee include paying for laundry at hostels, storing your luggage at a station, or buying a coffee every morning. All of these small costs will add up and can really make a dent in the cost of your trip.
It's a good plan to put aside around 10% of your trip budget for these one-off purchases so the costs don't creep up on you.
Tipping in Australia
As with most places in the world, tipping is a voluntary action and not something you have to do in Australia. That being said, you should try to leave a token of your gratitude for the waitstaff after a good meal or if you have received particularly good service.
It's normal to leave a tip in restaurants in Australia, around 10% is the normal amount that is left. Sometimes gratuity is already included on the bill at the end of the meal; if that's the case, you don't have to leave a tip. But you don't actually have to pay the gratuity if you don't think the service was up to scratch.
If you're at a cafe and have enjoyed a nice coffee or lunch, then you could opt to leave a few dollars for the staff. In this case, around 5% or simply rounding up the bill is a good idea. Some people might just put a few dollars in the tip jar on the counter.
When you're on a tour or are taking part in an activity like scuba diving and you have really enjoyed your experience, it's a nice gesture to tip the tour leader a few dollars at the end of the day. This is also very much appreciated if you're taking advantage of a free walking tour in a city like Sydney.
For services such as hairdressers and drivers, you don't need to tip, but if you have been pleased with the level of service then a few dollars (or rounding up) is a nice amount to leave. The tip is not expected, however.
At high-end hotels sometimes tipping is par for the course. Usually, guests would leave a couple of dollars for the concierge or the bellhop. It's also fairly common to leave a token of appreciation for the housekeeping team to show them your thanks.
Overall, Australians in the service industry are paid a good living wage and do not usually have to supplement their paycheck with tips. You don't have to tip in Australia, but it's always nice to tip for good service.
Get Travel Insurance for Australia
Before you jet off on your big Australia getaway, there's one thing you should take a moment to consider. And no, it's not if you should pack a few more pairs of pants.
Life can throw all sorts of things in the way of a good time, so you might want to check out travel insurance before your tip. Being covered by travel insurance can help if things go wrong or can simply cover you for delayed flights or lost luggage.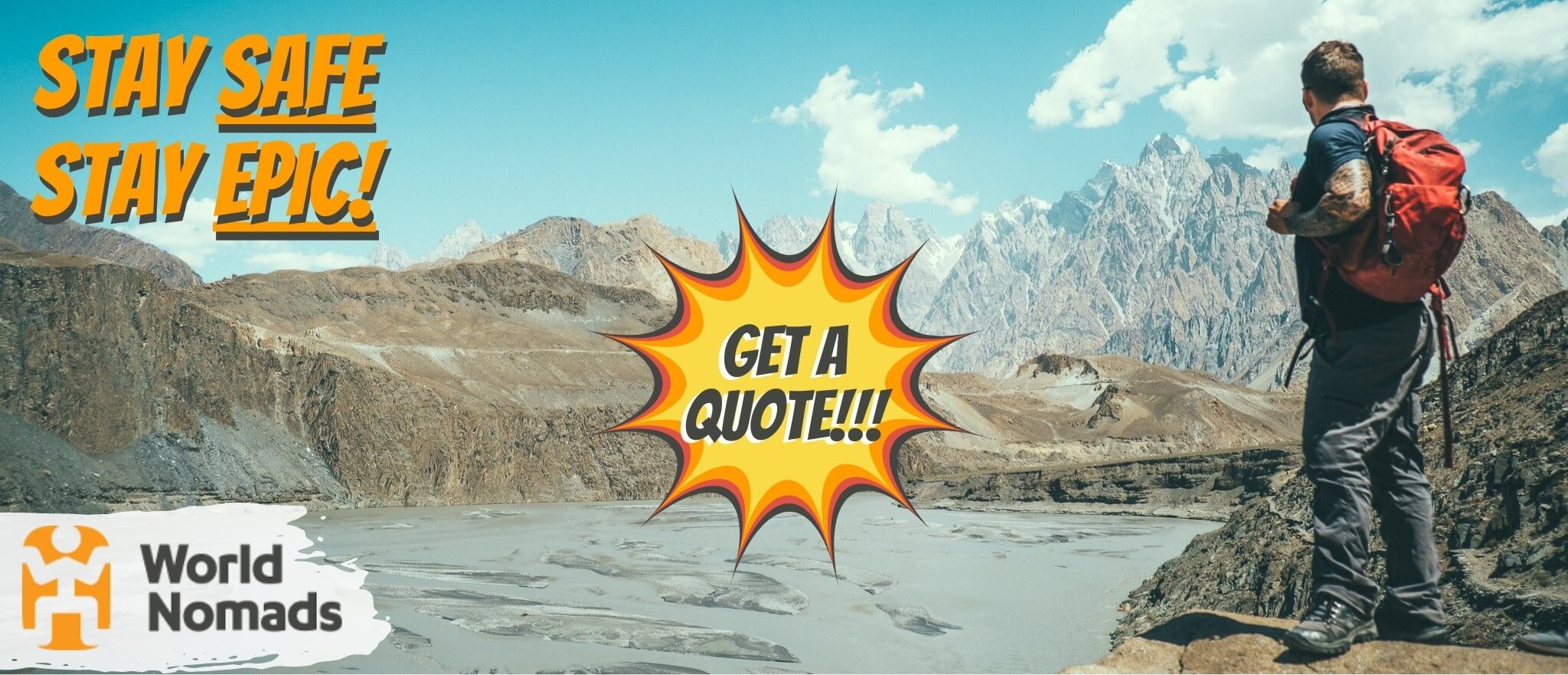 World Nomads' mission is to support and encourage travellers to explore their boundaries. They offer simple & flexible travel insurance, and safety advice to help you travel confidently.
They've been doing it since 2002 – protecting, connecting, and inspiring independent travellers just like you.
Get a quote below or read our in-depth review!
World Nomads provides travel insurance for travelers in over 100 countries. As an affiliate, we receive a fee when you get a quote from World Nomads using this link. We do not represent World Nomads. This is information only and not a recommendation to buy travel insurance.
Some Final Tips for Saving Money in Australia
Ok, I've gone over pretty much all the big costs and hopefully helped to answer the question of 'Is Australia expensive?' So before we all head off into the sunshine, here are some final pieces of money-saving advice…
Try not to rush it – Australia is one big country and it's best seen at a slow pace. If you want to see everything in a short amount of time you are going to quickly burn through your budget by spending over the odds on accommodation and flights. Take it slowly and enjoy.
Hit up the hostels – Hostels are where it's at for budget travel in Aus. Not only are they good places for a cheap sleep, but they also have great social scenes and a list of free activities that guests can get involved with.
Have a water bottle: Don't waste money on plastic, bottled waters; carry your own and refill it in the fountains and the tap. If you're worried about potable water, get a filtered bottle, like the GRAYL, which filters out 99% of viruses and bacteria
Don't be fixed to one date – If you really want to save money on your trip then you need to be flexible with when you fly. Costs of flights can fluctuate from week to week meaning you could save hundreds of dollars just by booking your trip for a week or two later.
Book transport in advance – Trains and buses are the cheapest way to get around but to really secure good prices you need to book trains well in advance and buses are cheapest if you purchase a bus pass before you travel.
Earn money while you travel: Teaching English while traveling is a great way to make ends meet! If you find a sweet gig, you may even end up living in Australia.
Look for deals – There are so many deals to be had in Australia, from happy hours to bargain dinners in pubs. Just keep your eye out for cheap eats and activities. Join groups on social media, download apps, and sign up for mailers so you don't miss out.
Become a volunteer with Worldpackers: Give back to the local community and, in exchange, you're room and board will often be covered. It's not always free, but it's still a cheap way to travel in Australia.
Don't try to do everything – Sometimes we simply try to fit too much into a trip. You might be better off just sticking to one portion of the country and seeing how it goes. In the long run, you could actually end up enjoying your trip a lot more and saving money on long-distance travel, too.

Our GREATEST Travel Secrets…
Pop your email here & get the original Broke Backpacker Bible for FREE.
So is Australia Expensive, in Fact?
I've said it before and I'll say it again, Australia isn't that expensive. This far-flung destination has a rich array of wild natural scenery, super friendly people, and an easy-going beach scene. It's true that it can be expensive – if you stay in expensive hotels and eat out every night.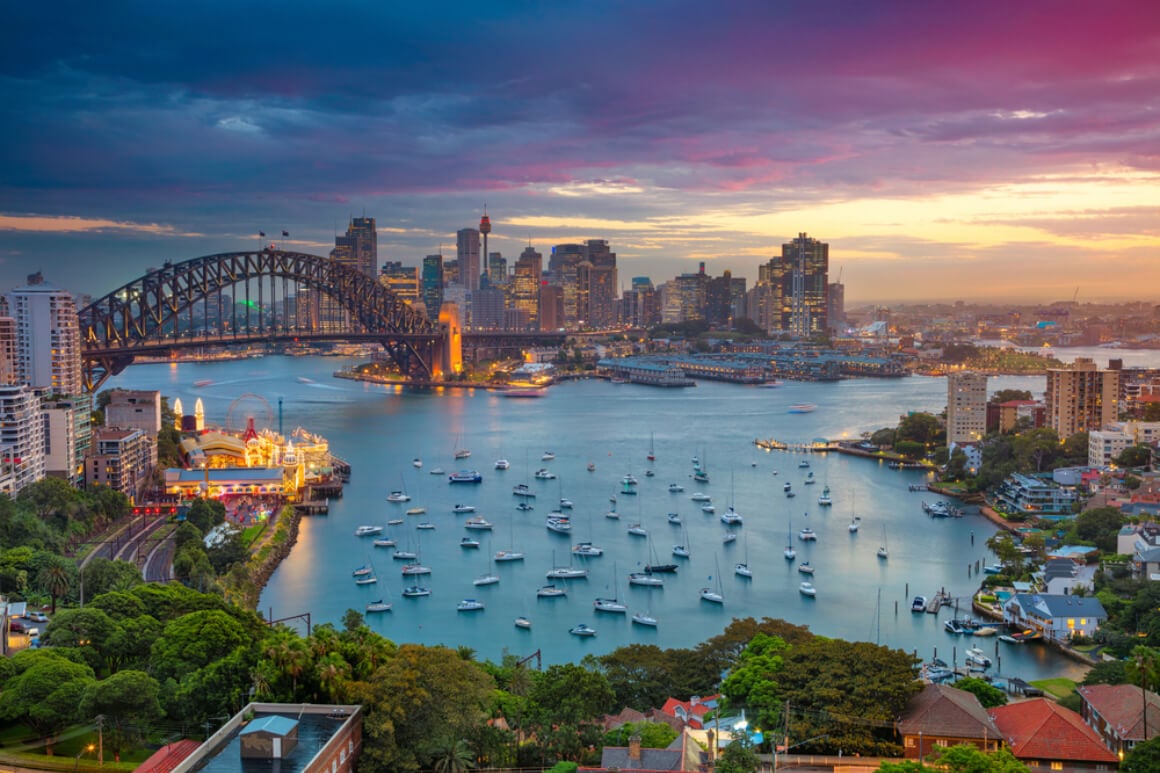 But your trip doesn't need to break the bank. Australia is well used to budget travellers and has got a great choice of cheap accommodation, backpacker bars, and affordable transport for you to take full advantage of.
What we think the average daily budget for Australia should be:
So, as long as you don't try to do everything, a reasonable budget per day for Australia is around $45.
---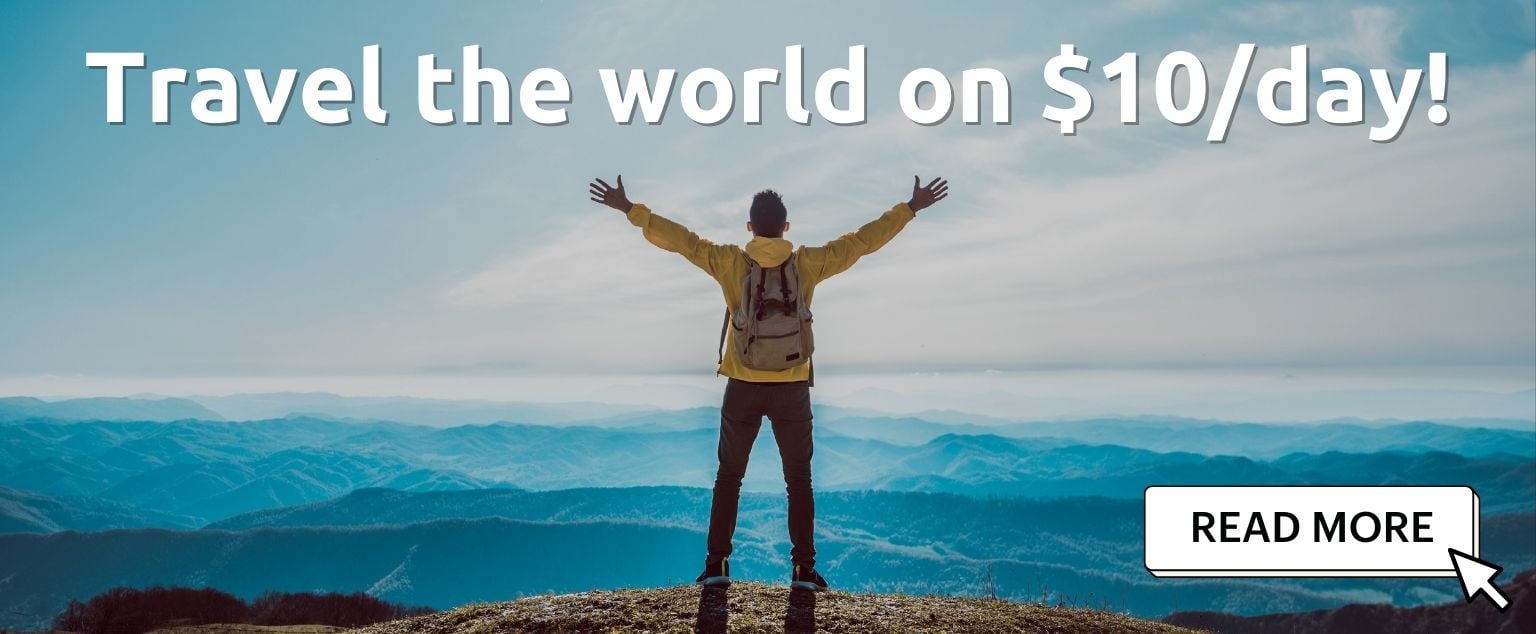 And for transparency's sake, please know that some of the links in our content are affiliate links. That means that if you book your accommodation, buy your gear, or sort your insurance through our link, we earn a small commission (at no extra cost to you). That said, we only link to the gear we trust and never recommend services we don't believe are up to scratch. Again, thank you!