Adelaide is the awesome capital of South Australia, filled with museums, a whole load of historic heritage buildings, and a lot of parklands that makes it a very chilled – and interesting – place to explore. With suburbs set on beaches nearby, it's great for beach addicts too!
But whereabouts should you stay in this cosmopolitan capital? If you don't know anything about Adelaide, how can you begin to figure out where to stay – right?
Wrong! We've sifted through the good and the bad to find the best hostels in Adelaide, helping you to find the hostel that most suits you (and your budget).
So what are you waiting for? Scroll down and have a look for yourself!
Quick answer: The best hostels in Adelaide, South Australia
What to Expect from Hostels in Adelaide?
Hostels are generally known to be one of the cheapest forms of accommodation on the market. That doesn't just go for Adelaide, but pretty much every place in the world. However, that's not the only good reason for staying at a hostel. The unique vibe and social aspect are what makes hostels TRULY special. Head down to the common room, make new friends, share travel stories and tips, or just have a great time with like-minded travellers from all over the world – you won't get that opportunity in any other accommodation.
If we're being fully honest, the hostel scene in Adelaide is pretty decent but not as extensive as places like Sydney and Melbourne. There are quite a few options to choose from and they have incredibly high standards. Think complimentary breakfast, free walking tours, free linen, free high-speed Wifi, private rooms and so on.
Unfortunately, Adelaide is not a super cheap city and that shows even in hostel prices. While there are definitely more expensive places in Australia, we wouldn't necessarily consider Adelaide's hostels a 'cheap deal'. Even the cheap hostels are a little pricy compared to other places, but honestly, the city is worth it!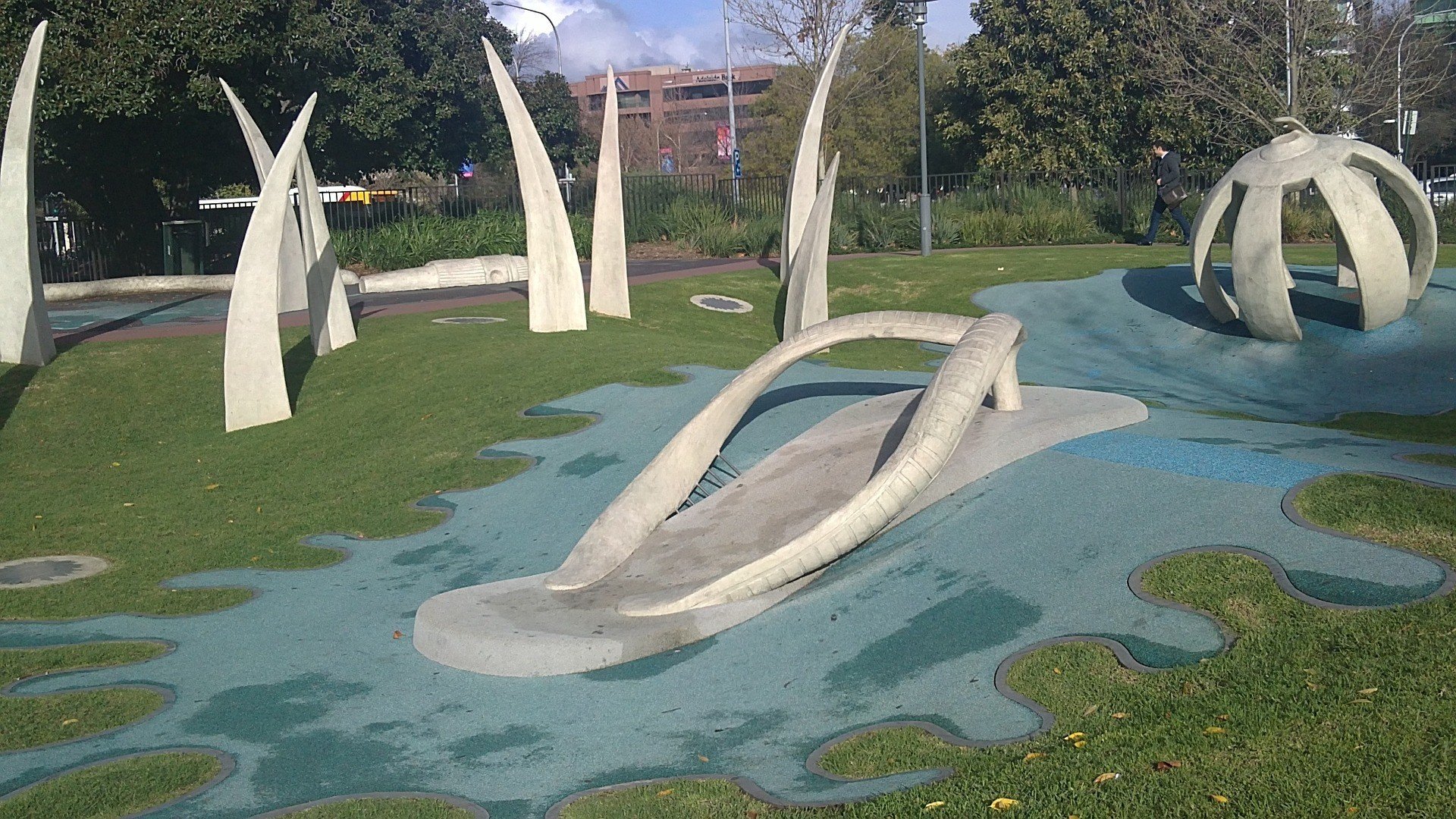 But let's talk more about the important stuff – money and rooms! Adelaides's hostels normally have two options: dorms and private rooms. Some hostels even offer large private rooms for a group of friends. The general rule here is the more beds in a room, the cheaper the price. Obviously, you won't have to pay as much for an 8-bed dorm as you would for a single bed private bedroom. To give you a rough overview of Adelaides's prices, we've listed the average numbers below:
Dorm room (mixed dorms or female-only): $47-53 USD/night
Private room: $72-86 USD/night
When looking for hostels, you'll find the best options on HOSTELWORLD. This platform offers you a super safe and efficient booking process. All hostels are displayed with a rating and previous guest reviews. You can also filter your personal travel needs easily and find the perfect place for you.
Adelaide has some pretty cool neighbourhoods and loads of interesting attractions. That's why it's important to know where to stay in Adelaide. You don't want to end up miles away from the hotspots you want to explore. Stay in one of these cool areas to make sure you're perfectly connected:
Adelaide CBD – The CBD is the best neighbourhood to stay in Adelaide if you're visiting the city for the first time. Set at the heart of the city, this neighbourhood covers just one square mile and is packed with exciting activities and interesting attractions.
West End – The West End of downtown Adelaide is our best recommendation for where to stay in Adelaide for nightlife.
Port Adelaide – Port Adelaide is one of the coolest places to stay in Adelaide. This often-overlooked neighbourhood is located about 30 minutes northwest of the city centre.
North Adelaide – North Adelaide is our best recommendation for where to stay in Adelaide with kids. This charming neighbourhood is located north of the city centre and is bursting with fun and exciting things to see.
Now that you know what to expect from hostels in Adelaide, let's have a look at the best options…
The 5 Best Hostels in Adelaide
If you're backpacking Australia, you should visit Adelaide at least once. The city offers a great hub for backpackers since it's got so many great budget accommodation options, it's also pretty off the beaten track when it comes to Australian cities, it's pretty compact and very European.

Do You Want to Travel FOREVER??
Pop your email in below to get a FREE copy of 'How to Travel the World on $10 a Day!'.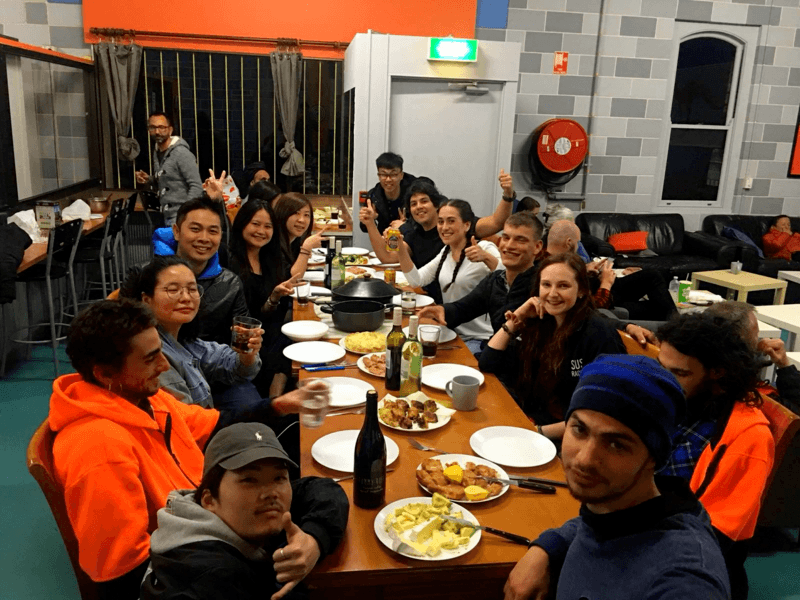 Air Conditioning
Jobs Board
This one isn't our top choice for the best overall hostel in Adelaide for no reason. First off, the location is ace – smack bang in the middle of the 'Square Mile' of Adelaide's city centre, meaning there are tons to do literally on the doorstep. Secondly, who can argue with a historic heritage building? Not us. Thirdly, named after an Eagles song!
Not only is this hostel ideal for exploring Adelaide city centre, but it's great for those going it solo too. This hostel offers a dedicated jobs board for those on working holidays visas so it's going to be super useful setting yourself up if you've just arrived.
Why you'll love this hostel:
Highly rated
Vending Machines
Free WiFi
Each morning you start the day with free pancakes, combine this with free pasta nights (yes please), fun decor and seriously good value for money and this top hostel in Adelaide really is the winner. Yep. The staff are very friendly too, which is always a plus.
Backpacking in Australia can be expensive, so you'll love the massive fully equipped kitchen. It's big enough to store your food too if you decided to call this place home for a bit longer too. It's also pretty convenient for places like Rundle Mall and Adelaide airport so you'll save money on transport too.
Another epic feature of this hostel is the social side of things here. We all know it can be pretty intimidating to fly to the other side of the world on your own so it's always nice to know you're gonna find a friendly face at the other end. Not only are the staff all-around legends, but the hostel offers super social areas like the common rooms, balconies and kitchens where you can easily meet new people.
2. Best Hostel for Solo Travellers in Adelaide – Adelaide Central YHA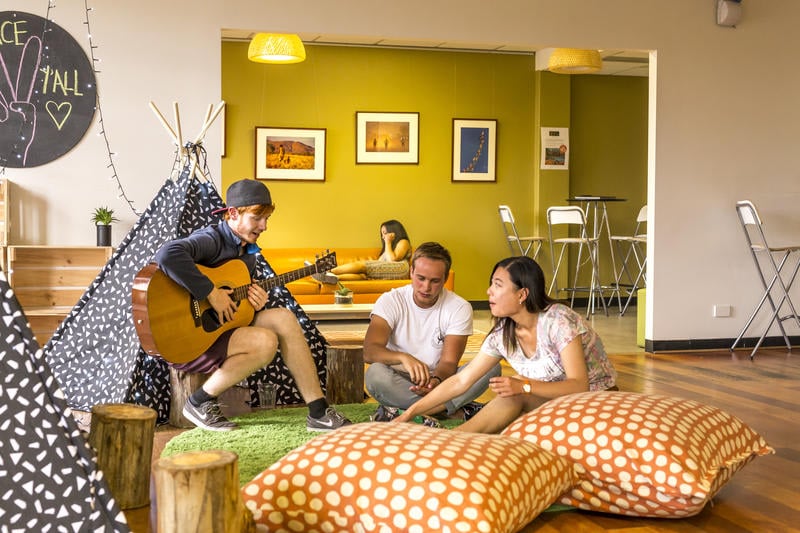 The big ol' common area at this Adelaide backpackers hostel is one of its major plus points, we'd say. It gives you ample opportunity to socialise, which is (obviously) why we've chosen it as the best hostel for solo travellers in Adelaide.Included in that common area: ping pong, pool table, loads of seating, comfy, cute snug areas and stuff like that. We love it. Also: free pancakes for breakfast – YES.
If you're not feeling as social or you're with a partner or mates, this hostel even offers private rooms too. Some of them are ensuite and some are shared, which makes a difference when it comes to price. Either way, they all have a private balcony which is pretty sick!
Why you'll love this hostel:
City Centre Locatin
Free WiFi
Pool Table
Of course, like any self-respecting Adelaide hostel, it's got facilities like a fully equipped kitchen and a common room for eating in. There are also great lockers so you know you're stuff is safe when you're out exploring. Add that to the free cancellation policy so if you're plans change you won't get stung.
Speaking of which, you're right in the city centre so everything is close by so you can head to places like Adelaide central market, Victoria Square and Rundle Mall with ease. It's also heaps close to Adelaide central bus station for those intercity buses.
When you stay at YHA you know exactly what to expect before you arrive and you know there's going to be no nasty surprises. You can be certain to be greeted with a friendly, clean and safe environment that leaves you free to concentrate on exploring this great city.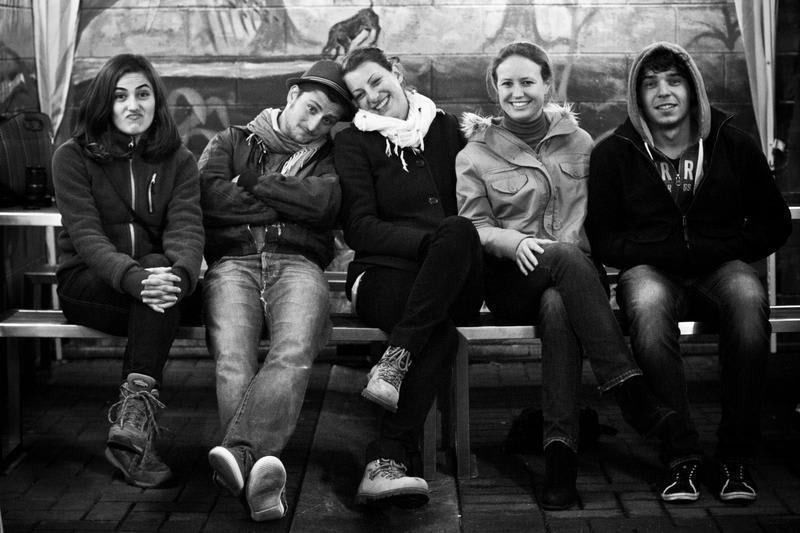 Free Tea and Coffee All Day
Linen Included
Value for money is a big thing if you're backpacking and you need somewhere cheap to stay. Like, you don't just want somewhere CHEAP – because it could be god awful – but somewhere that's cheap… with perks. So Sunny's is a good place for that.
Sunny's is the definition of cheap and cheerful! It's easy-going on your wallet but you'll have a great time here meeting other travellers and getting help from the staff on things like finding a job and buying a car for your time in Aus. Speaking of which, there's free parking too which is another money saver, especially in central Adelaide.
Why you'll love this hostel:
Highly Rated
Free Parking
Vending Machines
It's our pick for the best cheap hostel in Adelaide partly because of the awesomeness of the owners. They have you covered when it comes to pub recommendations, things to do in the city, how to get around, etc. etc. That's a bonus. Then there's the all-day free tea/coffee and the free pancakes for breakfast.
There are even more freebies here, from the wifi to the linen and free cancellation, there are so many ways to save. Combine this with the onsite fully equipped kitchen and laundry facilities, this place has got every base covered for backpackers. There are even vending machines and tea & coffee making equipment for when you get a bit snacky!
We'll level with you here, this ain't no fancy pants boutique place, but what it is is a good old honest hostel with friendly and easy-going vibes, value for money and clean and safe surroundings. It's a great place to set you up for your time in Australia by making you feel right at home from the get-go.
Is This the Best Backpack EVER???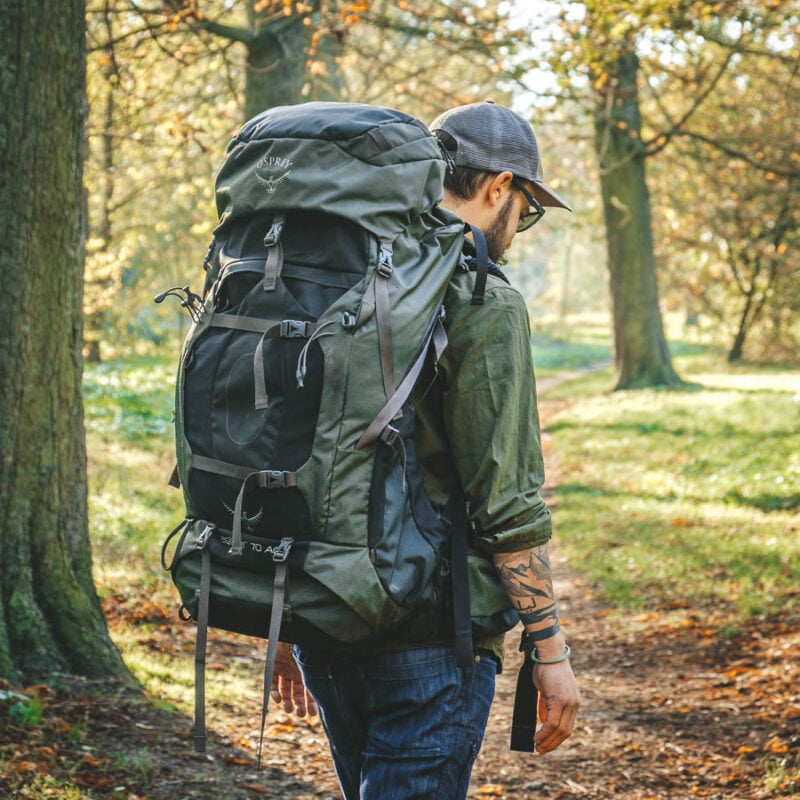 4. Best Hostel in Port Adelaide – Port Adelaide Backpackers
Air conditioned rooms
Free wifi
If you're looking for a youth hostel in Adelaide that totally gives it that beachside vibe then you can't go wrong with this place. It's your standard backpackers and it's pretty no-frills, but it offers everything you've come to expect from this sort of affordable accommodation.
You've got things like a kitchen, common room, Free wifi, security lockers and laundry facilities. So you're all set for your trip. You'll be in a pretty basic dorm here with shared bathroom facilities, but it's exactly what you imagine when you think of Aussie backpacker hostels!
Why you'll love this hostel:
Great lockers
Communal TV and PS3
Modern facilities
It might not have the most lively atmosphere in the world, but if you're with a few mates or get chatting to some fellow travellers here, it's a good place to play some board games and meet new people. So if you're after the best hostel in Port Adelaide, here's your place.
Port Adelaide is a little way outside of the Adelaide city centre and Adelaide airport but each is connected with public transport. So if you're planning on heading to places like Rundle Mall or Adelaide oval, just jump on the train. On the other hand, the beach is walking distance away.
The hostel is also pretty social too and features a huge dining hall and movie room as well as a pool table, so it's super easy to get socialising. There are also free barbies, so you can embrace the Aussie lifestyle, meet new people and get some free food whilst you're at it. How good?!
Port Adelaide Backpackers is one of our favourites in Adelaide but they're not taking guests right now. We're not sure if they're closed for good but we hope they'll come back soon.
5. Best Hostel with a Private Room in Adelaide – Hostel 109 Flashpackers
Self Catering Facilities
Outdoor Terrace
The private rooms in this Adelaide backpackers hostel are pretty much what you'd expect in a semi-decent budget hotel, so it's neat that they're in a hostel. You can get that hostel vibe with hotel comfort, y'know? This easily makes it our best hostel with a private room in Adelaide.
Hostel 109 Flashpackers offers a great place to relax in a secure and friendly environment that is just a stone's throw from the CBD. If you're on the lookout for somewhere quiet and chilled out then this is a great shout. It's also ideal for those wanting to stay somewhere slightly higher-end whilst still on a backpacker budget.
Why you'll love this hostel:
Private Rooms
50m from 3 pubs
Solar powered AC
Other plus points: good atmosphere, the staff are suuuuper helpful, everything is clean and the beds are comfy. What else do you need for a good night's sleep, eh? We also love that this is a family-owned and managed hostel, it means you can get some proper insider knowledge on life in Aus and they know exactly how to help you out setting yourself up for your time down under.
What makes this place special is that you can stay in a hotel standard room with a king-size bed but still have all the benefits of a hostel. You can take advantage of the well-equipped kitchen, laundry facilities, security lockers and common rooms for socialising.
The property is close to three pubs too so you're never stuck for a good night out, there are heaps of restaurants too and even a subway (the sanga shop not a train station!). The hostel is also air-conditioned so on hot days you'll be able to stay cool, but thankfully they're powered by the solar panels on the roof so they're environmentally conscious too.
Hostel 109 Flashpackers is one of our favourites in Adelaide but they're not taking guests right now. We're not sure if they're closed for good but we hope they'll come back soon.
More Sweet As Hostels in Adelaide
Not found the right place for you just yet? Well, no worries, cus there's a whole heap more to have a look through right here. So have a look and if any of these below take your fancy or suit your budget a little bit more.
Take a look at our round-up of the best budget hostels in Adelaide and find the perfect place to stay in the city.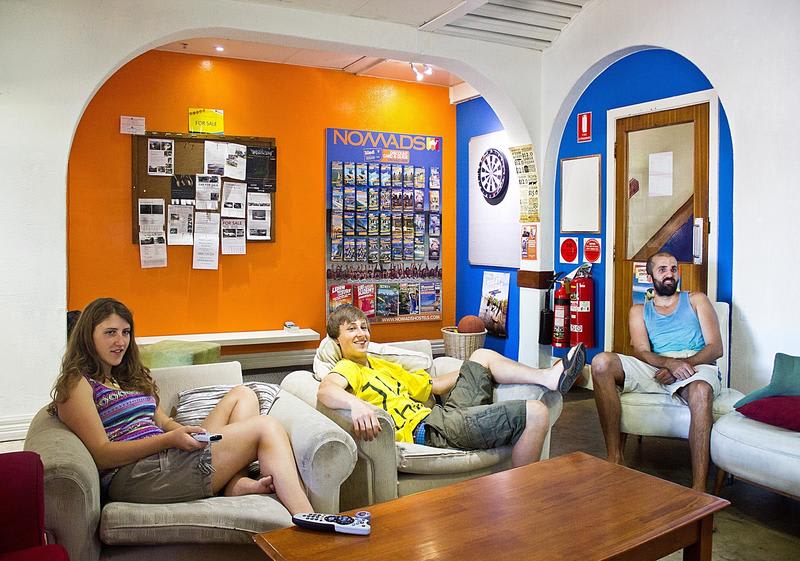 Though the building at this budget hostel in Adelaide might not be all that we kinda like the retro vibes. Though the decor is a little… dated. And basic. Nonetheless, the staff are decent, the general atmosphere is quiet and chill, and it's definitely got a friendly vibe, too.
The location is great, in the southeast corner of Adelaide's CBD, which means you can roll outta bed and go for a stroll in the park to nurse your hangover. Or just because you LIKE strolling in parks, because that's ok.
Another great hostel in Adelaide for Solo Travellers- Backpack OZ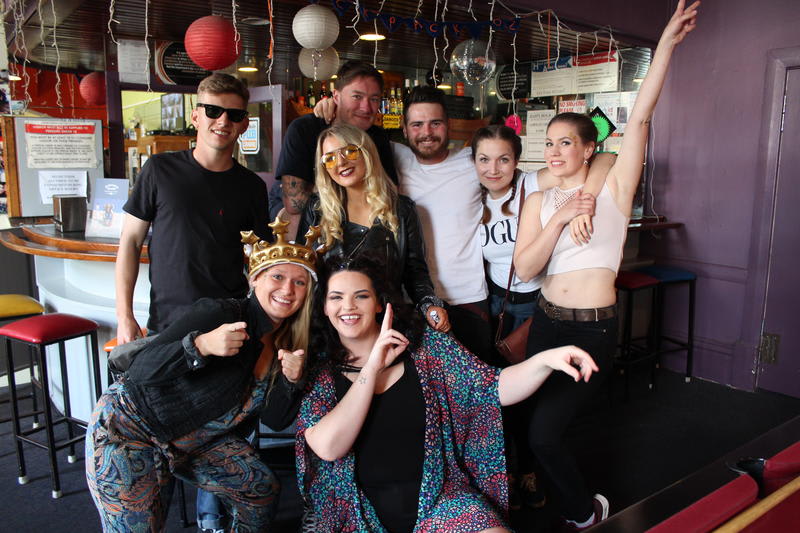 Air Conditioning
Free Breakfast
Sorta like a sister hostel to The Guesthouse Hostel OZ, this recommended hostel in Adelaide boasts a daily happy hour that might definitely interest some of you who are looking to have fun more than, um, doing nothing. When it comes to fun, there's a free pool table here, which is a decent ice breaker. Good if you're on your own or you're just a sociable person. On a more practical note, the location is ACE and there's AC everywhere – very nice when outside temperature tries to melt you.
Backpack OZ is one of our favourites in Adelaide but they're not taking guests right now. We're not sure if they're closed for good but we hope they'll come back soon.
Another great hostel in Adelaide for Budget Backpacker – Shingo's Backpackers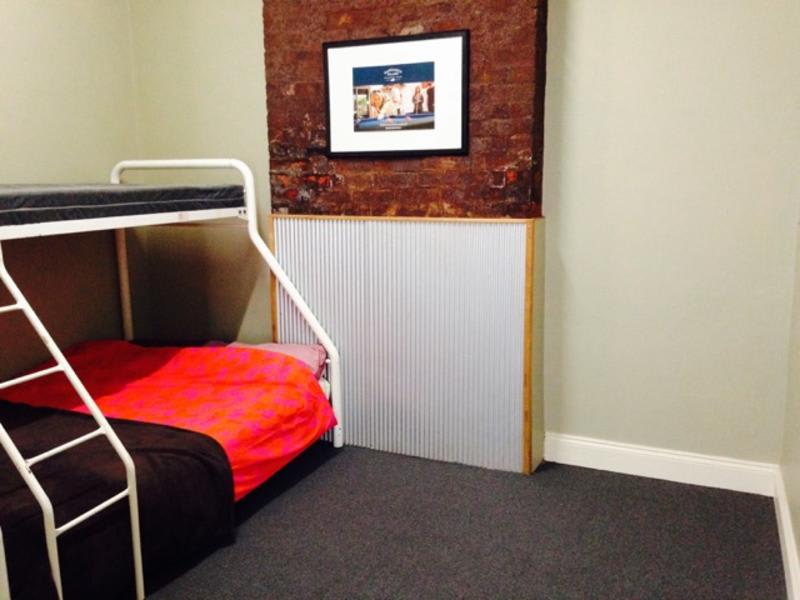 Tours/Travel Desk
Free Airport Transfer
Shingo's is properly cheap. It's probably the cheapest Adelaide backpacker's hostel actually. That doesn't mean the best (we covered that already): it's pretty small, and we don't mean cosy. However, if what you're looking for is a super affordable budget hostel in Adelaide, then this is probably a good option for you – especially if you're unfussy when it comes to stuff like this. You'll probably be out most of the time anyway, loads of stuff, including Chinatown, is a few mins walk away. Does shingo have any relation to a dingo, who knows but I wanna say it does!
Shingo's Backpackers is one of our favourites in Adelaide but they're not taking guests right now. We're not sure if they're closed for good but we hope they'll come back soon.
Another great hostel in Adelaide for Beach Lovers – Glenelg Beach
Location Location Location
Bicycle Hire
Yep, the clue's in the name: it's right near Glenelg. Sure, it's a suburb of Adelaide but it's a decent place in itself. There's an 1870s town hall for all you history buffs. And if you get a hankering for the city, it's a simple tram ride away.
When it comes to major plus points, well, there's a beach. C'mon. And it's a nice beach at that. It also means beachside pubs amongst other fun things in the area. This youth hostel in Adelaide (well, sort of) is affordable, has super nice staff and is in a nice old building, too.
Glenelg Beach is one of our favourites in Adelaide but they're not taking guests right now. We're not sure if they're closed for good but we hope they'll come back soon.

Our GREATEST Travel Secrets…
Pop your email here & get the original Broke Backpacker Bible for FREE.
FAQ's on the Best Hostels in Adelaide
In a big city like Adelaide, it's never easy to find the right place to stay – especially when you have so many hostel options. We've listed the most frequently asked questions below and did our best to answer them.
Travel Safety Tips for Adelaide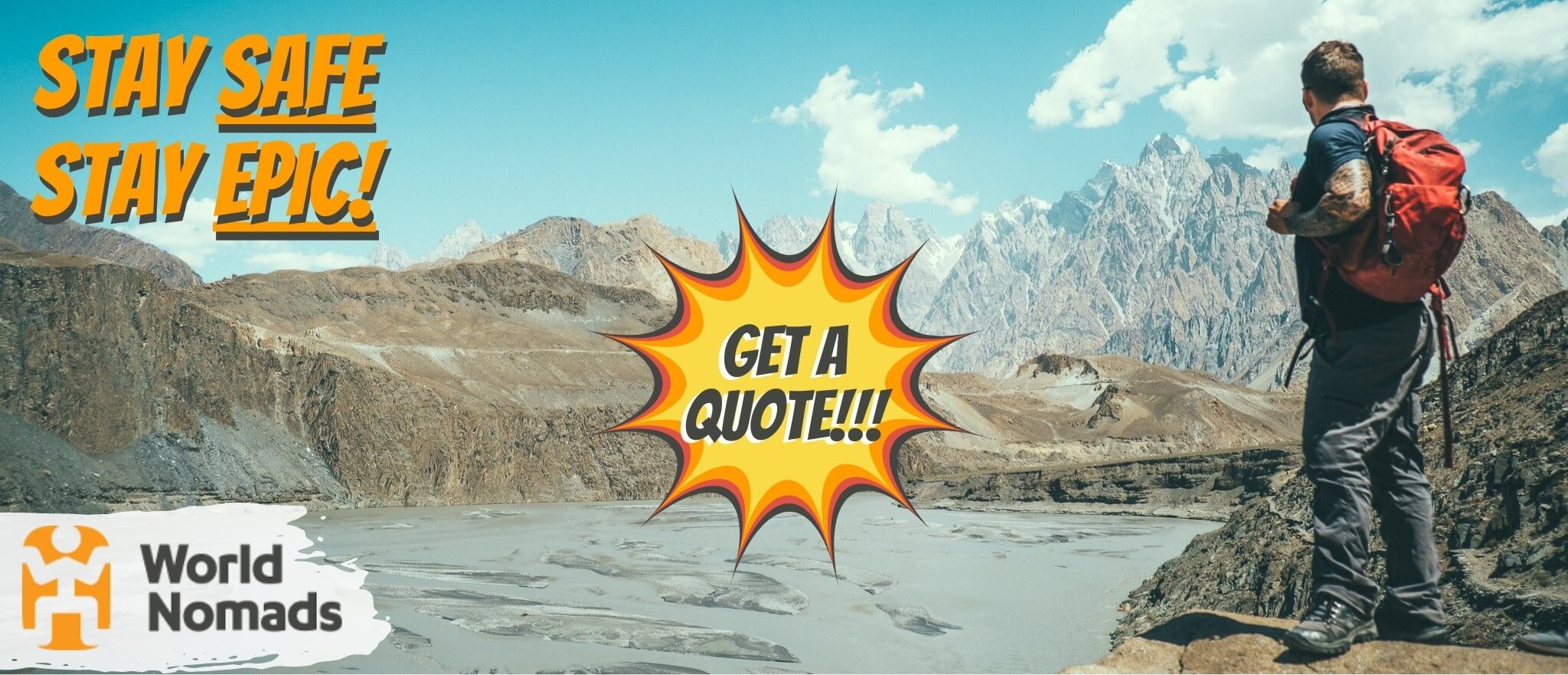 World Nomads' mission is to support and encourage travellers to explore their boundaries. They offer simple & flexible travel insurance, and safety advice to help you travel confidently.
They've been doing it since 2002 – protecting, connecting, and inspiring independent travellers just like you.
Get a quote below or read our in-depth review!
World Nomads provides travel insurance for travelers in over 100 countries. As an affiliate, we receive a fee when you get a quote from World Nomads using this link. We do not represent World Nomads. This is information only and not a recommendation to buy travel insurance.
What to Pack for your Adelaide Hostel
Pants, socks, underwear, soap?! Take it from us, packing for a hostel stay is not always quite as straightforward as it seems. Working out what to bring and what to leave at home is an art we have perfected over many years.
Check out our definitive Hostel Packing list for our top packing tips!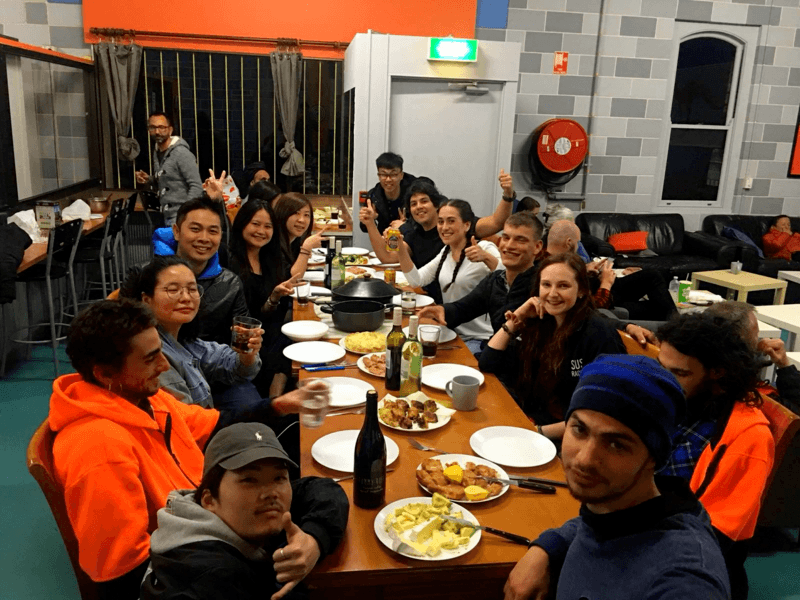 More Epic Hostels in Australia
Hopefully, by now you've found the perfect hostel for your upcoming trip to Adelaide.
Planning an epic trip all across Australia.
Don't worry – we've got you covered!
For more cool hostel guides around Australia, check out:
Final Thoughts on the Best Hostels in Adelaide
So there you have it – our round-up. It should give you a pretty decent idea of where to stay! Lucky for you a load of the hostels are located in Adelaide's CBD – or what's called the Square Mile – meaning loads of cool stuff to see, do and eat (and drink!) on your doorstep.
There's even a place by the sea as well – beach-lovers should definitely go for that one.
But if you still can't decide? It's ok! We got you. Stay at our top pick for the best overall Adelaide hostel is Tequila Sunrise Hostel!
If you think we've missed anything or have any further thoughts on what are. the best hostels in Adelaide hit us up in the comments!
---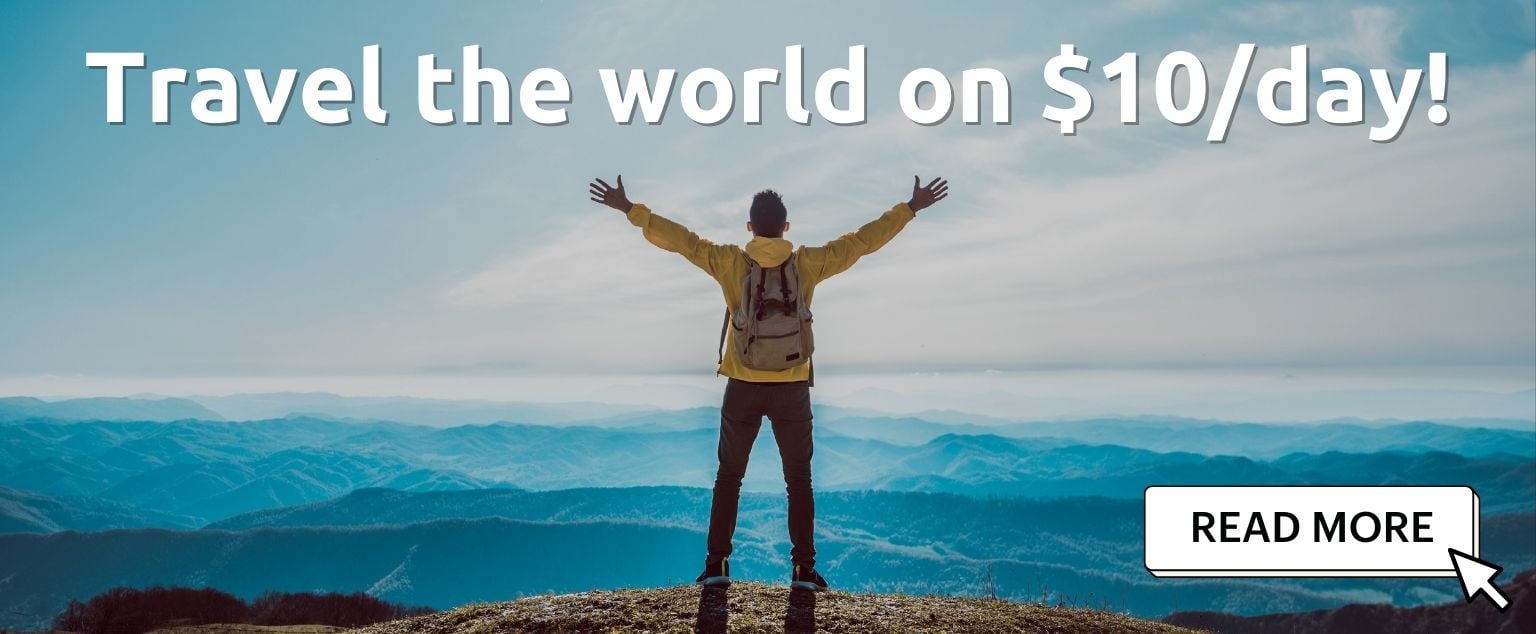 And for transparency's sake, please know that some of the links in our content are affiliate links. That means that if you book your accommodation, buy your gear, or sort your insurance through our link, we earn a small commission (at no extra cost to you). That said, we only link to the gear we trust and never recommend services we don't believe are up to scratch. Again, thank you!