Australia's east coast gem and the most populated city in all of Oceania, Sydney is more than it's famed Opera House and is one of the coolest backpacking cities on the planet.
But Australia can be expensive, and saving money while backpacking Sydney can be a challenge. Hotels and Airbnb might be completely out of your budget region, but don'rt worry, we've got your back!
Written by travelers, for travelers, this guide to the top hostels in Sydney will help you save money, but just as importantly, it will help you find a hostel that suits your travel style – and quickly!
Organized by your travel needs, we've put hostels into different categories, so you can easily identify the one that best suits your style.
So whether you are going to Sydney to party up, or wind down, our list of the 22 best hostels in Sydney has got you covered so you can book your hostel quickly, and explore this awesome international city – stress-free.
Almost time to hit the beach, my friends…
Quick Answer: The Best Hostels in Sydney
The 22 Best Hostels in Sydney
There are nearly a hundred youth hostels in Sydney, so we've taken the highest reviewed and boiled them down so you can see which one is best for you. Before you book, make sure you know where you want to stay in Sydney (there are many areas and neighborhoods).
Whether you are looking for a party hostel in Sydney, or need a base to work from. Whether you are looking for a cool Sydney hostel for solo travellers or a romantic hostel for couples in Sydney?
No matter your needs, once you know the basics, have a look at our list—we've split it into different hostel types to make backpacking Sydney that little bit easier.
Things DO go missing sometimes…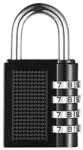 Psst! Heading to a hostel? Don't forget to pack a padlock! It's well worth having one so you can secure your locker and protect your stuff!
Overall Best Hostel in Sydney – Base Sydney
$-$$
Crazy comfy beds
Themed party nights
On-site bar
What's the one thing that makes the difference between a good hostel, and an amazing one? That's right, an awesome location! You can have all the luxury you want, if it takes you hours to get anywhere, it's not worth it. Luckily, this hostel has one of the best locations you could wish for in Sydney. Bang in the heart of Downtown Sydney, you won't just be close to the main attractions of the city, but also amazing public transport connnections, bars, restaurants and the best shops.
You're guaranteed to have fun too: the hostels themed party nights on Wednesdays bring together plenty of travellers and give you a taste of what Sydney's epic nightlife has to offer. If you don't want to leave the hostel, no problem, there's an on-site bar, a cafe and a fully equipped kitchen.
Best Hostel for Solo Travelers in Sydney – Wake up! Bondi Beach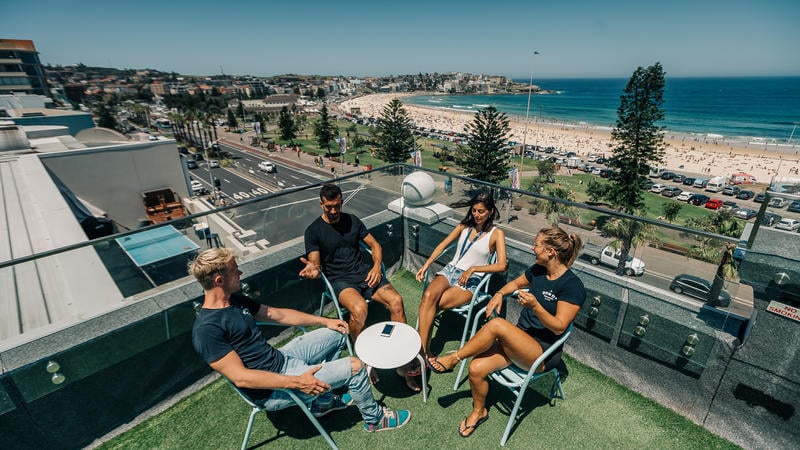 $$$
Laundry Facilities
Tour Desk
Jobs Board
A fab backpacker hostel within steps of Sydney's iconic Bondi Beach, sun, sea, sand, and surf are right at your fingertips! Wake up! Bondi Beach is the best hostel for solo travellers in Sydney, with heaps of cool activities where you can meet others and comfy common areas for socialising and relaxing. Join in with yoga classes on the rooftop terrace, coastal walking tours, wine and cheese nights, and more. Every Friday is BBQ time, with a lively cook-up on the roof terrace. There are mixed and female-only dorms and all guests have a large security locker. Other plus points include self-catering and laundry facilities, free Wi-Fi, free surfboards, and a jobs board.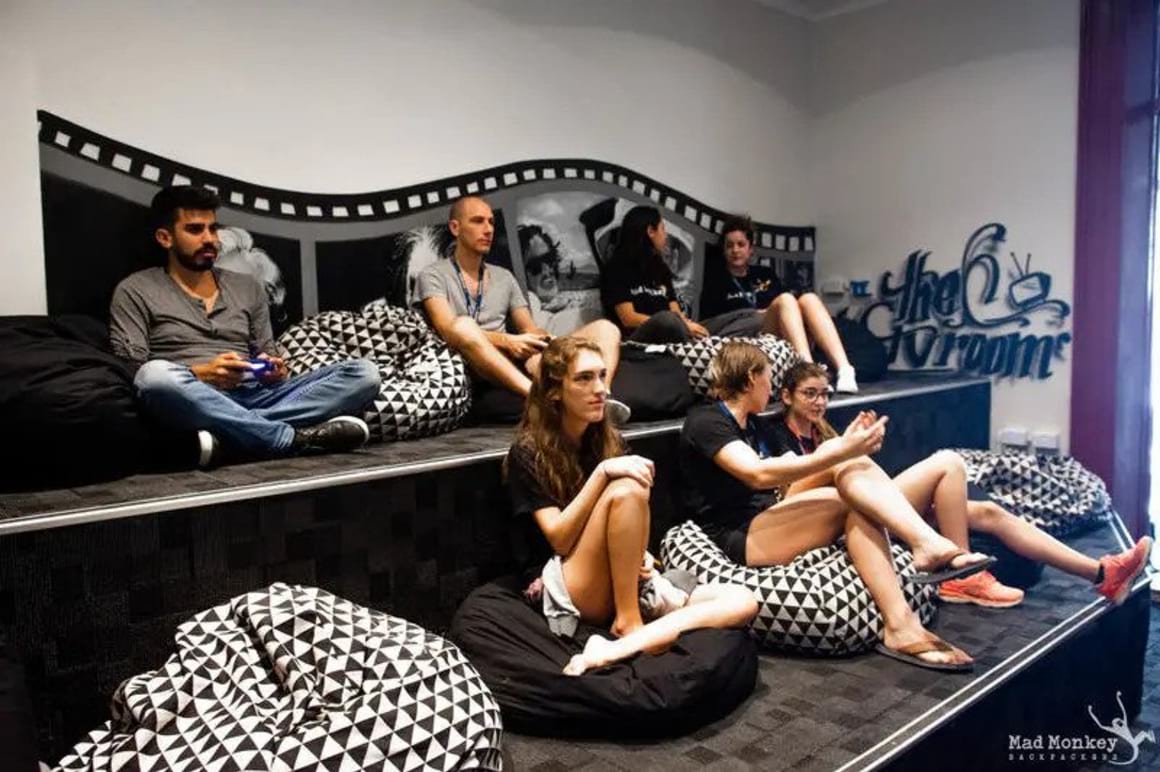 $$
Free Breakfast
Pool Table
BBQ
The life and soul of Sydney's hostel scene, Mad Monkey Kings Cross knows how to make life fun. The best party hostel in Sydney, the youthful members of staff go out of their way to show you the best nightspots of pumping Kings Cross and there are terrific events all throughout the week, including free dinners, bar hops, and tours. Wake up to a free hot breakfast (pancakes included), explore Sydney, chill in the lounge, whip up a storm in the kitchen, hang with other cool nomads, experience the nightlife, and fall asleep in comfy beds in spacious dorms.
Wonder what to do in Sydney for 3 days? Head over to our insider's Weekend in Sydney guide!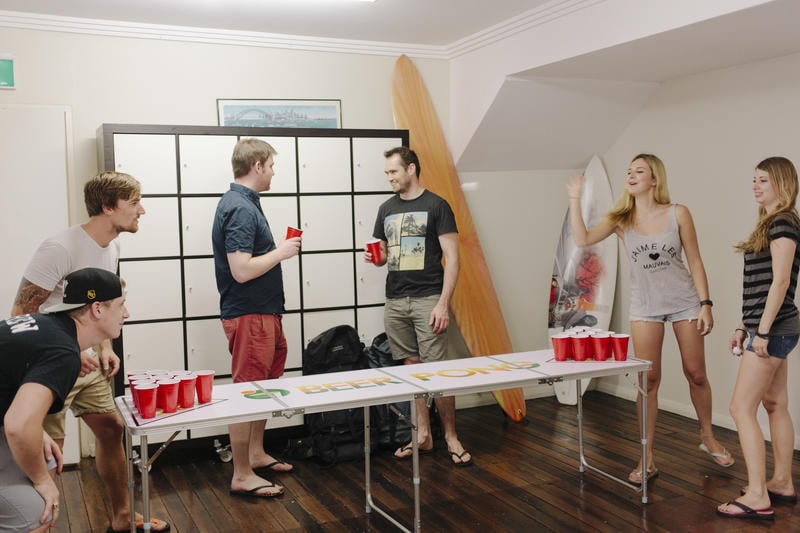 $$$
Free Breakfast
Restaurant
Laundry Facilities
Luxury doesn't always have to be incredibly expensive. And this hostel proves it! A rather posh Sydney backpackers hostel close to Central Station, Mad Monkey Backpackers on Broadway has a youthful vibe and good facilities. When it comes to nosh, breakfast is free, there's a kitchen you can use, and there are tons of restaurants and bars nearby. One of the best hostels in Sydney in 2020, there are regular free events and lively nights out. You'll also find lockers, laundry facilities, free Wi-Fi, and a tour desk for complete convenience.
$
Free Breakfast
Jobs Board
Laundry Facilities
A clean and comfortable recommended hostel in Sydney, a stay in Summer House Backpackers Sydney is made all the better by housekeeping services, round-the-clock security, airport transfers, and top-notch services and facilities. Practical stuff includes a kitchen, jobs board, luggage storage, and laundry facilities, while the spacious sunny courtyard, tour desk, book exchange, free Wi-Fi, lounge, and PlayStation takes care of fun and leisure.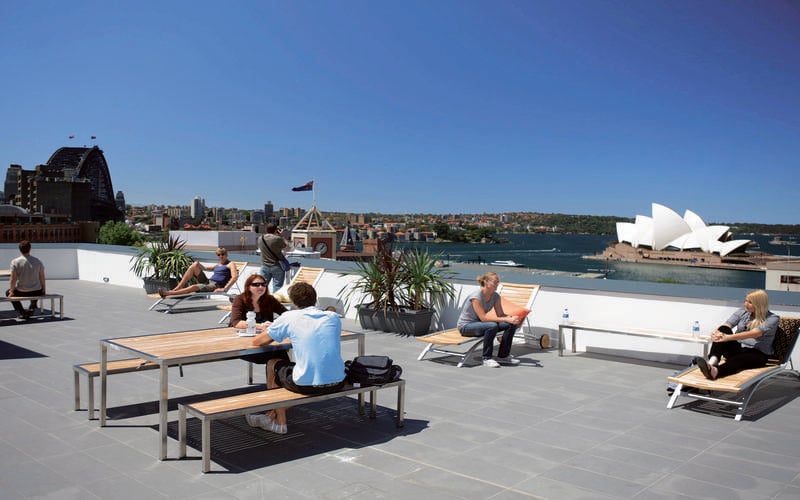 $
Café
Pool Table
Laundry Facilities
It's all about the awesome location and top-class facilities at the brilliant Sydney Harbour YHA. Situated in the Rocks area and offering killer views across Sydney Harbour, it has heaps of handy facilities and comfy beds. Want to cook dinner in the large kitchen but have forgotten something vital? No worries—there's an onsite grocery store! Can't be bothered cooking? Grab a bite in the café. Chill on the roof terrace, play pool or foosball, join in with diverse activities, veg in front of the TV, and keep life in order with the laundry facilities and jobs board.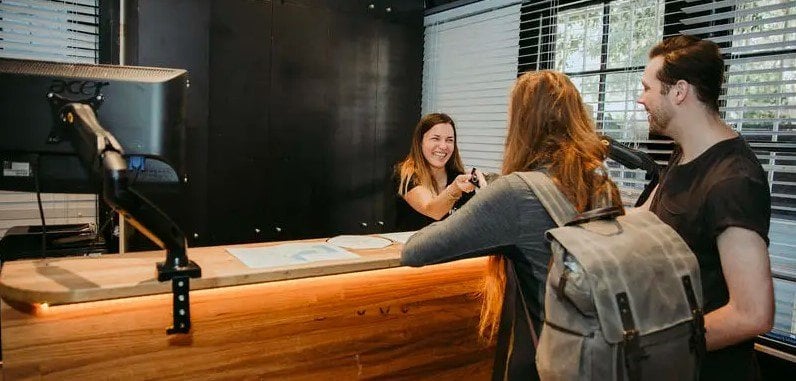 $$
Very close to Bondi Beach
Keycard Entry
Small amount of beds per dorm room
Soak up the Australian beach lifestyle with The Village Bondi Beach! Located only 100 meters away from the ocean, not only is staying here very convenient for water and sun lovers, but it's situated close to a busy promenade full of cafes, restaurants, and shops.
The Village Bondi Beach, which has been newly renovated, offers aircon throughout the property, chill common areas and a self-serve kitchen.
$$$
Restaurant-Bar
Swimming Pool
Games Room
The award-winning Sydney Central YHA offers fun for all. While great for everyone, it's our pick for the best hostel for couples in Sydney. There are comfy en-suite double rooms in addition to mixed and single-gender dorms. Spend loved-up couple time together or mingle with others; the swimming pool, movie room, café-bar, lounge, sauna, and games room offer heaps of choices to suit any mood. There's even a quieter room to read, relax, or work. The huge kitchens with multiple workspaces and equipment (yes, plural—there's two!) will make you feel like you've stepped onto the set of Masterchef. And, to top it all off, the hostel organises a diverse program of fun events.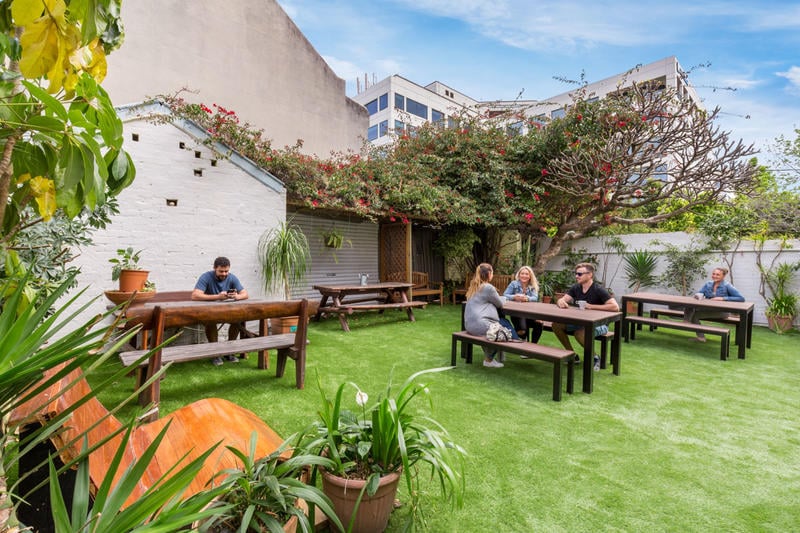 $$
Free Breakfast
Self Catering Facilities
Late Check Out
For digital nomads who like to work outdoors in the fresh air you should check out Secret Garden Backpackers. A top Sydney backpakcers hostel for digital nomads Secret Garden, as their name suggests, has a nice sun-trapped garden area complete with faux grass and picnic tables. Once the to-do list is cleared you can hang out in the comfy TV room or join in with the free nightly hostel fam activities. The Secret Garden crew will let you know what's on when you arrive! Opposite Prince Alfred Park, Secret Backpackers is in a great central location.
Best Hostel with a Private Room in Sydney – Lord Wolseley
$
Restaurant-Bar
Lockers
Luggage Storage
Among the best budget hostels in Sydney, the Lord Wolseley is located close to Chinatown. Bursting with character, the historic building is home to one of Sydney's oldest pubs. Check out the bar on Saturday nights for some of the best blues sounds around. You can also get a good meal there too. Don't worry about being kept awake by the shenanigans; the rooms are all upstairs.
There are mixed dorms for four and private rooms for two. Some private rooms are en-suite and there are enough bathrooms for shared rooms to ensure no hopping from foot to foot while someone takes a long shower.
The BEST Travel Backpack?!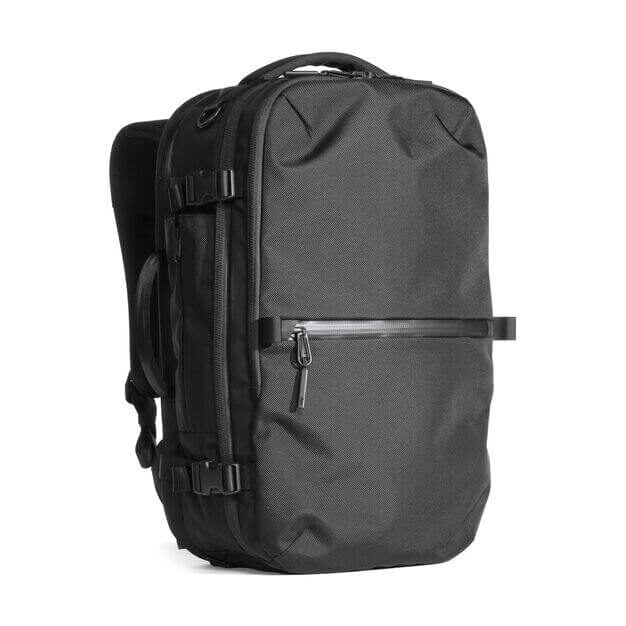 Pssssst! Not picked the perfect travel backpack yet? The Broke Backpacker team has tried out over thirty backpacks this year! Our favourite travel backpack is the Aer Travel Pack 2.
View on AER
More of the best hostels in Sydney
But don't book just yet … here are a few more of the best hostels in Sydney:
$$
On-site cafe
Central location
Massive communal space
Just like the one in Bondi Beach, the Wake up! Central Sydney Hostel is one of the best in the city. With plenty of great amenities, such as a massive common room, work spaces for digital nomads, a fully equipped kitchen and an on-site cafe, you'll be having the time of your life here. The location is, just as the name says, right by Central Station, meaning that you'll get around without any problems. Loads of attractions are pretty much right in front of your doorstep as well.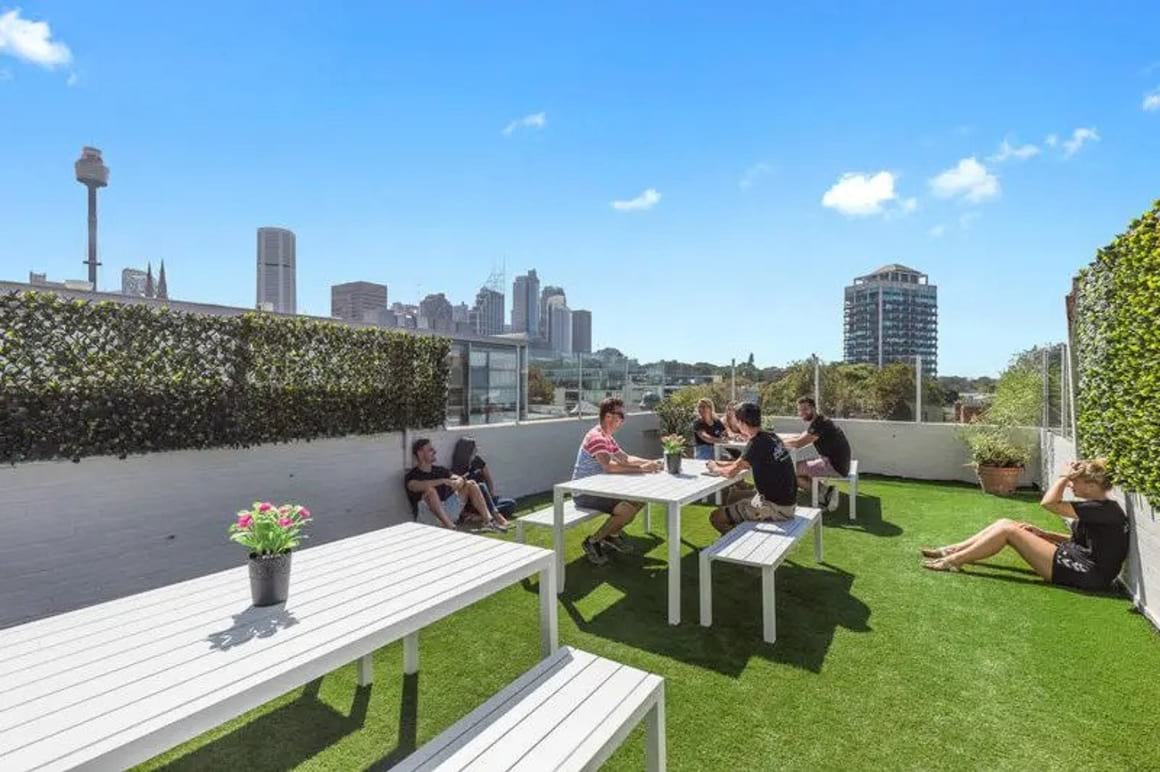 $$
Only international travellers
Free pancakes on Sunday
Rooftop
As one of the only pure-international-traveller hostels in Sydney, you'll be making new friendships within a blink of an eye. Only international passport holders are allowed to stay at Ady's Place, which might seem a bit odd, but it's a great way to get to know people from all over the world without even having to step outside. The spacious rooms offer comfortable beds and you can even enjoy days like Pancake-Sunday or BBQ-Friday.
$-$$
Quiet Location
In- and outdoor workspaces
Free breakfast
As one of the most relaxed hostels in Sydney, travellers that need break from sightseeing and exploring the city will love this hidden gem. Located on Victoria Street in Kings Cross, you're still close to all of the main attractions, but you can still opt to have a lay in day and chill in the green atrium courtyard or the cute garden of the hostel. Meet fellow backpackers, get some work done on your laptop in the common area and enjoy the free breakfast every morning.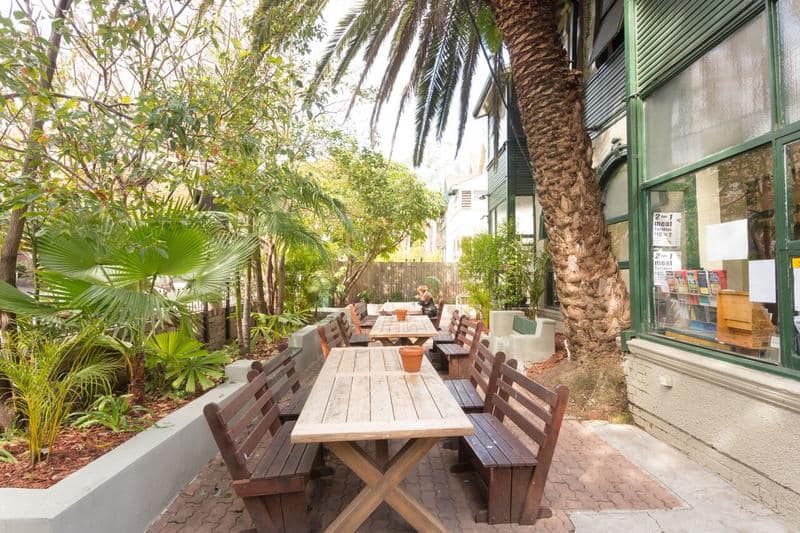 $$
Communal Kitchen
Nice location for the area
Outdoor Terrace
Massive outdoor terraces and a large common area provide lots of atmospheric space to spend chilling with other travelers. Connecting with other backpackers and gaining new friends is a breeze when staying at The Village Glebe. Located in the trendy and natural area of Glebe, an up-and-coming suburb of Sydney, The Village hostel puts you smack in the middle of vintage stores and trendy cafes.
Large communal kitchen, pool table, and tv lounge make for a relaxing afternoon if you have had a big sightseeing or travel day.
$$$
24-Hour Security
Bike Parking
Laundry Facilities
Live the beach life but be close to the vibrant city with a stay at Coogee Beachside Budget Accommodation. It's close to the bus stop, making getting into the heart of Sydney a breeze. A recommended hostel in Sydney for people who love to take it easy, the hostel has a well-equipped kitchen, a homey lounge with a TV, and a sunny garden with BBQs. Age restrictions apply; only guests between 18 and 35 can stay in the dorms.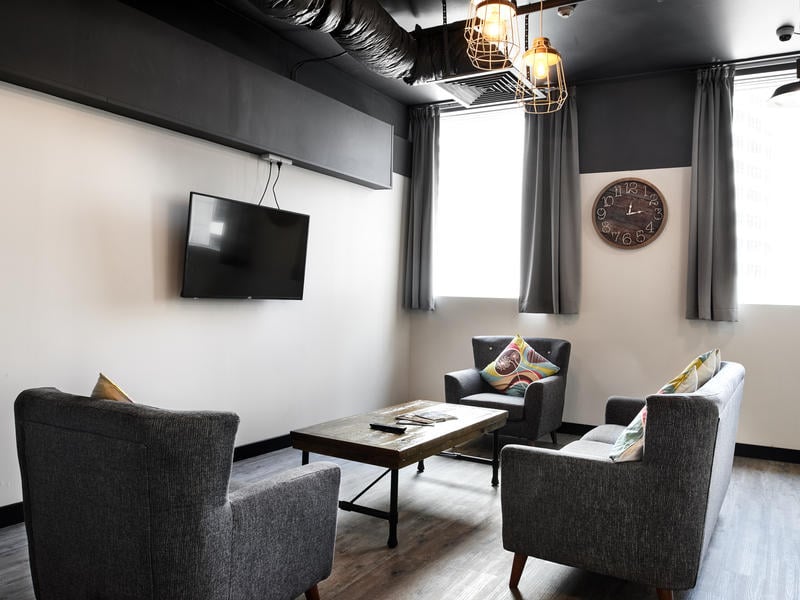 $$$
Restaurant-Bar
Laundry Facilities
Elevator
The Pod Sydney is one of the best hostels in Sydney for travellers who like the low costs and sociability of a hostel but with bags of privacy when it's time to sleep. The pod-style beds are enclosed on three sides and have a curtain for maximum privacy come bedtime. Each pod has its own light, power socket, and clothes hook, and all guests have a locker. Toilets and showers are single sex. Featuring sleek industrial-style designs, the cool hostel has a large kitchen and a lobby lounge with TV. Toiletries, Wi-Fi, and luggage storage (on day of check in and check out only) are free, and there are coin-operated washing machines. The onsite restaurant-bar at this Sydney backpackers hostel is a huge bonus too.
$$$
Laundry Facilities
Book Exchange
PlayStation
A sociable youth hostel in Sydney and a particular favourite with solo explorers, Blue Parrot Backpackers is located in trendy Potts Point. Run by a bubbly pair of sisters assisted by a friendly team, regular events and homey common areas ensure you have tons of fun and meet awesome new folk. The lounge has soft leather sofas, a TV, a PlayStation, a Wii, a book exchange, and a fireplace, while you'll find a BBQ, garden furniture, and hammocks on the large patio. There's plenty of storage space in the dorms, including large security lockers.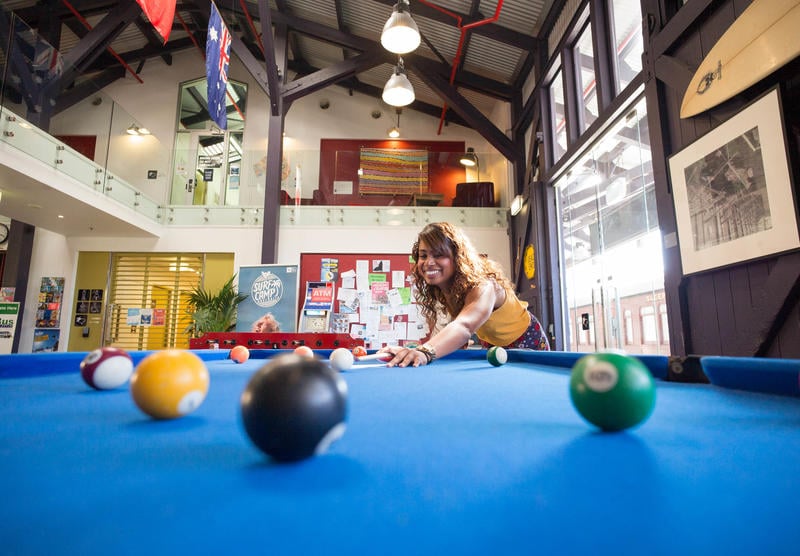 $$$
Café
Luggage Storage
Laundry Facilities
Hands down the funkiest, grooviest, awesome-est, and coolest hostel in Sydney, check into Railway Square YHA for a unique stay in a fun and friendly atmosphere. Housed in an old railway station, there's heaps of space, with high walkways, lots of light, and wide-open common areas. It's not just the striking wall art, free Wi-Fi, pool table, large kitchen, trendy café, comfy lounge, great location, laundry facilities, and regular events that make this a top Sydney hostel … you can also bed down in a renovated train, sitting right on the now-disused platform!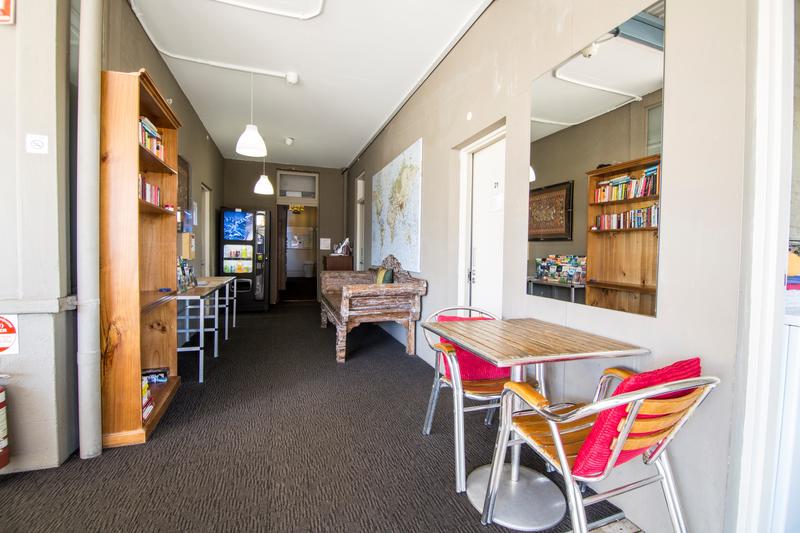 $$$
Free Breakfast
Laundry Facilities
Jobs Board
Cambridge Lodge Budget Hostel is located near youthful Newtown, close to some of Sydney's trendiest cafes and bars. The bright city lights are within easy reach too from this top hostel in Sydney. If you've hired a car for your tour Down Under, free street parking is available outside. Looking for work? Check the jobs board. And be sure to make full use of the laundry facilities before heading off for any interviews! Secure and clean with dorms for two, four, and six, there are also private rooms for solo travellers and twosomes.
Want to save the world?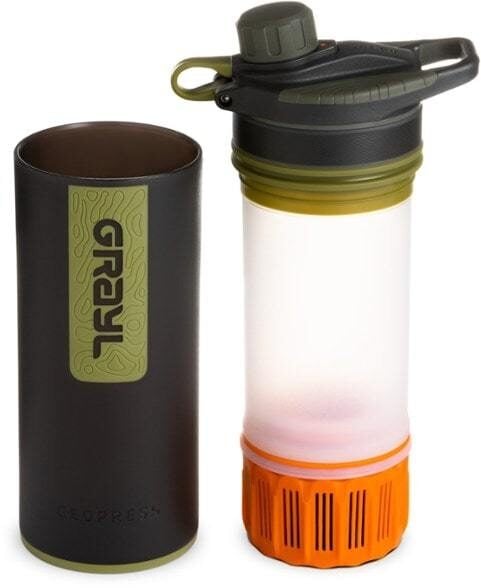 Single-use plastic bottles are a huge threat to Marine Life – Be a part of the solution and travel with a filter water bottle.
The GRAYL GEOPRESS water bottle is the ONLY all-in-one filter water bottle setup you'll need. Whether you need to purify the water from a hostel sink in Kathmandu or a stream trickle in the Andes, the Geopress has got you covered.
Read our full review of the GRAYL GEOPRESS!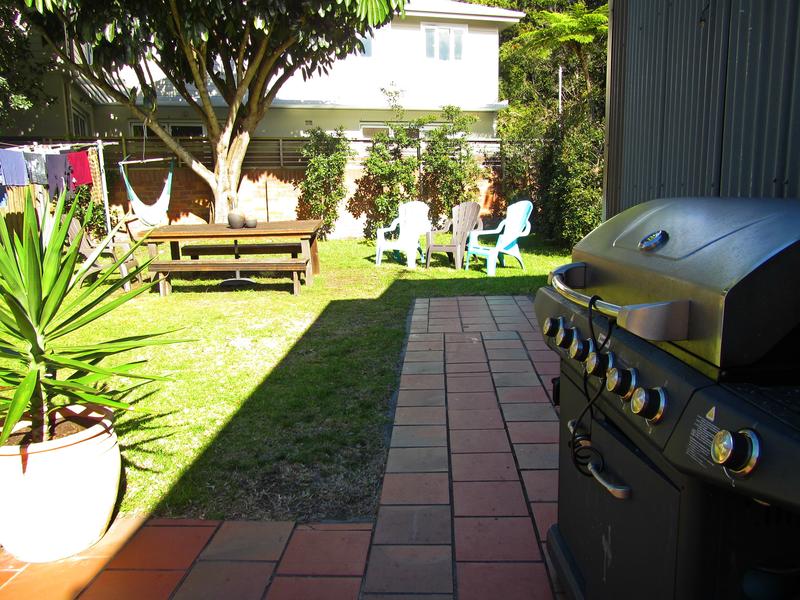 $$$
Games Room
Tour Desk
Bike Parking
Just steps from the beach and within easy reach of the city's highlights, Manly Bunkhouse is a top hostel in Sydney for laid-back travellers who love the chilled vibe. There's a sunny garden and courtyard where you can relax or grill up some meats on the BBQ, and a cosy TV lounge with foosball. There's also a quieter reading room, ideal for people trying to get some work done. As well as a large shared kitchen, all rooms have a basic kitchenette. Rooms also have their own bathrooms—bye bye long queues!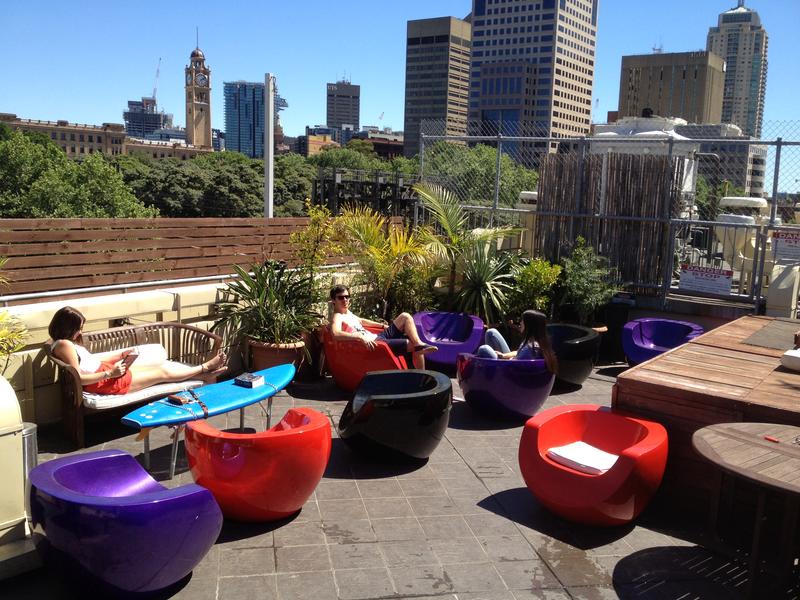 $$$
Free Breakfast
Restaurant
Laundry Facilities
Big by name and big by nature, Big Hostel is a brilliant base for any backpacker in Sydney. Airport transfers make getting here and away a piece of cake; no need to search high and low for the best Sydney hostel near the airport. There's a huge choice of rooms and dorms in different sizes, and females can opt for a ladies-only dorm if they prefer. There's a spacious lounge with a TV and selection of DVDs, ideal for taking it easy, and a large roof terrace with space for sunbathing and cooking up a BBQ feast. You'll also find a kitchen, restaurant, tour desk, and book exchange, as well as free Wi-Fi, bike parking, and friendly members of staff.
$
Good Location
Free Breakfast
Helpful Staff
If you're just looking for a good ol', simple backpacker hostel, Asylum Sydney may be the one for you. This laidback, unassuming hostel doesn't have all of the bells and whistles that others on this list – but what it does have is a great location, good prices, plentiful social situations, and friendly staff. There's also a free breakfast and some of the rooms even have their own fridges. Honestly, that's all you could really ask for in a good hostel, right?
$$$
Free Breakfast
Bar
Laundry Facilities
Not a place for those seeking a quiet and peaceful stay, one of the major draws of The Village Broadway is that it is situated above a very lively bar. Music rocks the joint until the wee small hours as the drinks keep flowing and the banter gets louder. There's often live music and the bar even has a small dance floor if you want to bust out your best moves. All common areas are spacious, from the kitchen to the lounge and roof terrace. Breakfast and Wi-Fi are free too at this top hostel in Sydney.
What to Pack for your Sydney Hostel
Here's some gear our editors take hostelling.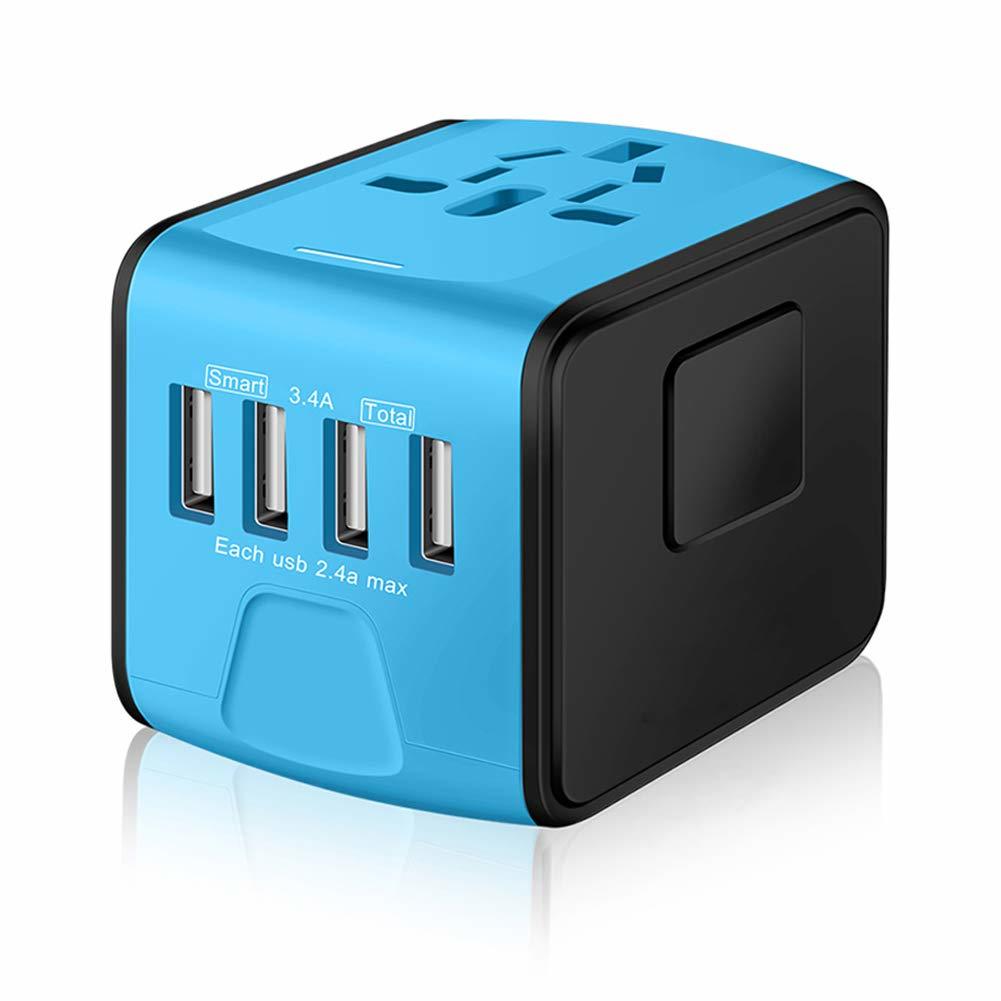 1. Universal Travel Adapter: This universal travel adapter is the best we've found. Covering over 150 countries, you'll always have the right plug charge your phone. You can also charge up to 5 devices simultaneously with the multiple USB ports.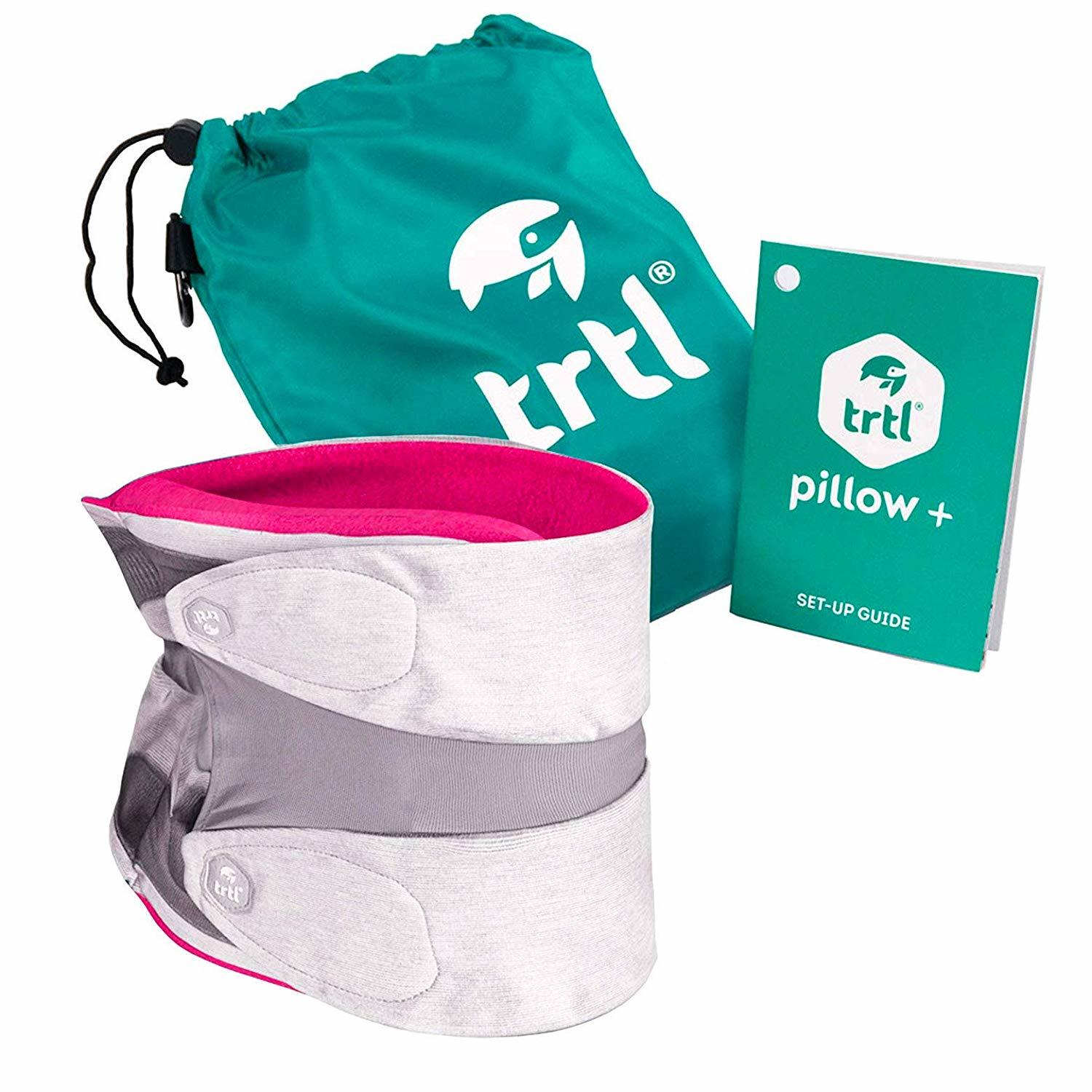 2. TRTL Travel Pillow: Get rid of the red eyes and yawning with this TRTL travel pillow. It's not just a normal neck pillow (I mean, look at it!), the ergonomic design gives your neck and head so much comfortable support that you'll actually be able to have some decent rest. Super easy to carry and clean, it takes up so little space compared to a traditional travel pillow.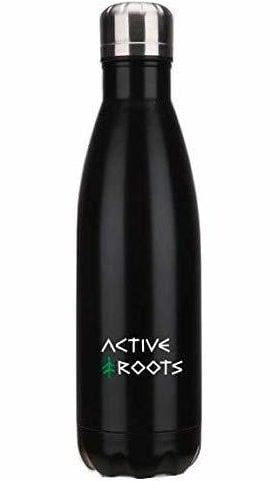 3. Active Roots Water Bottle: Sturdy and durable, the Active Roots water bottle survives the roughest adventures while keeping your drink cold or hot for at least 24 hours. Vacuum-sealed and made from stainless steel, the bottle can fit 25oz, which is plenty to keep you hydrated. Super cool bonus: the bottle isn't just super useful, it helps to reduce the single-use plastic waste – save the planet by filling up your bottle.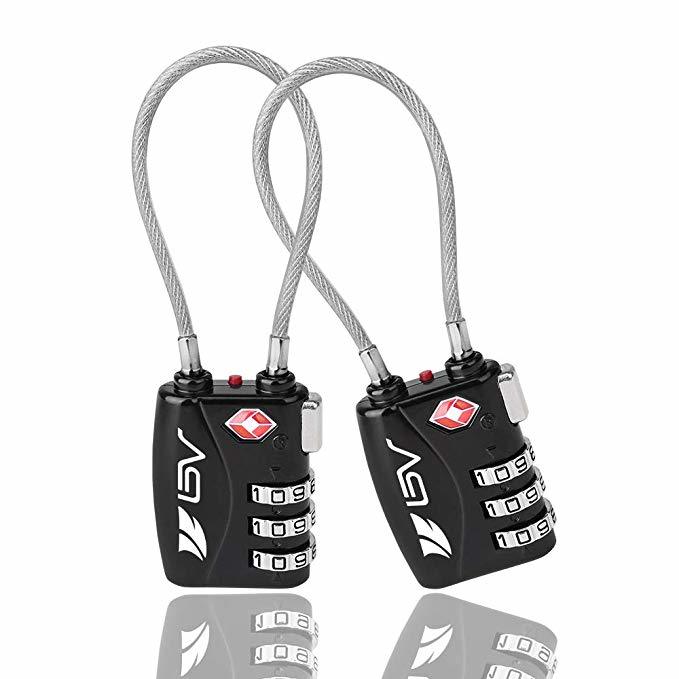 4. Padlock: Theft happens in hostels, so keep a padlock to clip on your locker. This padlock can also double to keep your pack shut while in-transit. No need for keys (which can easily be lost or stolen too), you just have to remember a three-digit number to unlock your travel essentials.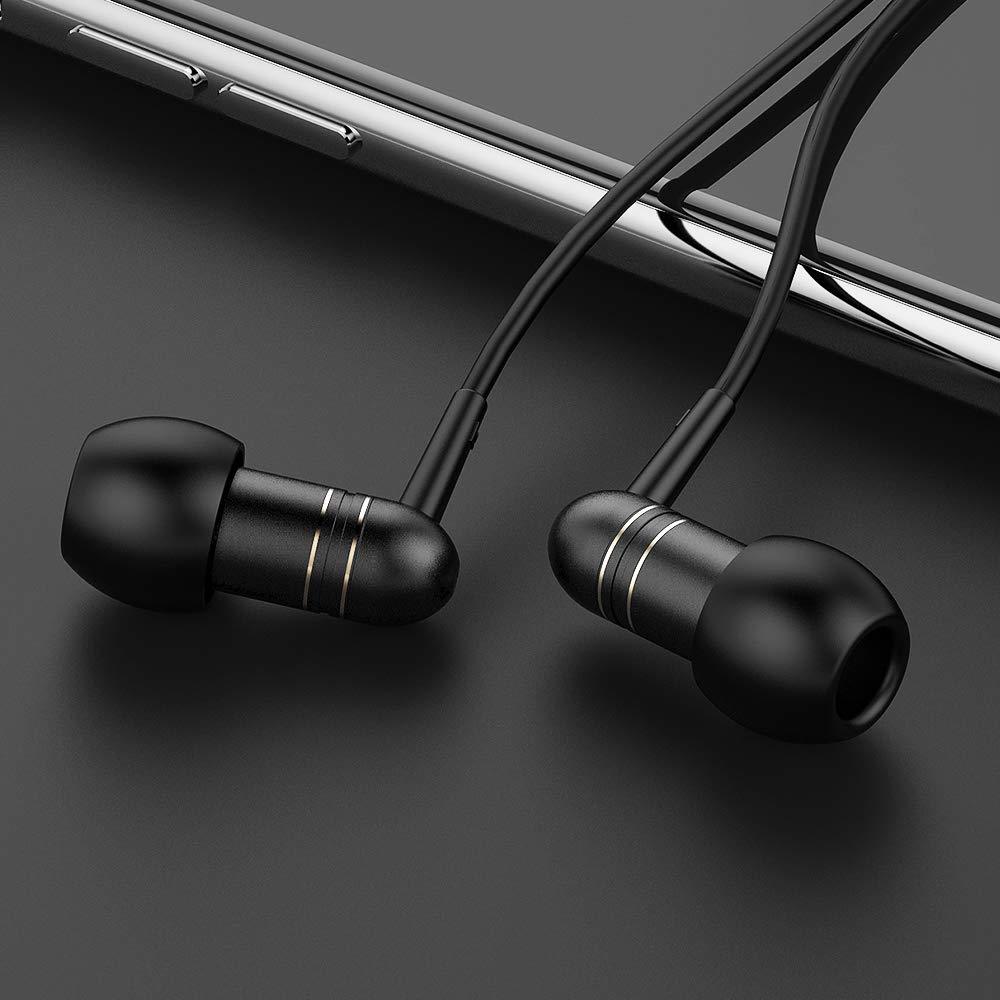 5. Noise-Cancelling Earbuds: These simple earbuds will help you out. Keeping out most of the surrounding sounds, you can either choose to listen to some relaxing music or no sound at all while falling asleep. This can be a life-saver in some unexpected party hostels. Make sure you're well-rested for the next adventures!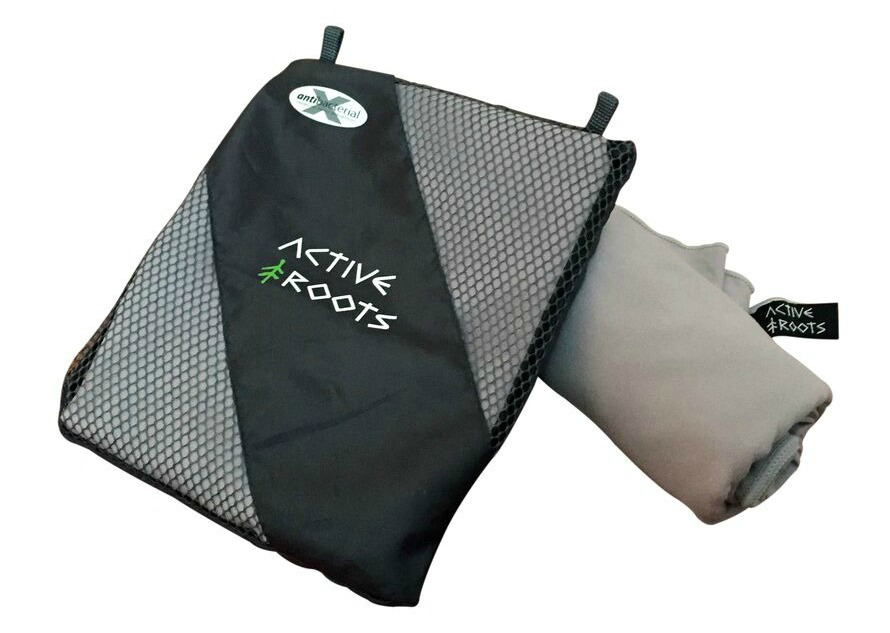 6. Active Roots Microfiber Towel: Quick-drying, lightweight, super soft and compact – the Active Roots Microfiber Towel is essential for every backpacker. No need to use the scabby towels your hostel may or may not provide! Use it for drying off, as a yoga towel or even as a picnic blanket – the options don't stop here. Made of antibacterial material, you don't have to worry about your towel starting to smell unpleasant either after lots of use.
Why you should travel to Sydney
Sydney is clearly one of the most exciting cities in the entire Southern Hemisphere. Few places in this part of the world offer up as much cultural diversity, stunning beaches, hip nightlife, and of course the vast sea of hostels.
Choosing the best hostel in Sydney for yourself should be much easier now that you have read this hostel guide.
Honestly, where you stay on any backpacking adventure has the potential to dramitcally impact your trip for better or worse.
It is my belief that no backpackers should ever end up staying in an unacceptable hostel when so many awesome ones are on offer! The best hostels in Sydney are now at your fingertips.
So, what's it going to be? Are you heading to Bondi Backpackers to meet other solo travelers? Or how about King's Cross to get your party on?
No matter your choice, we know that these are the best hostels Sydney has to offer.
And just in case, if you still can't pick which of the best hostels in Sydney to stay at, book at Bounce Sydney – our pick for best hostel in Sydney 2020.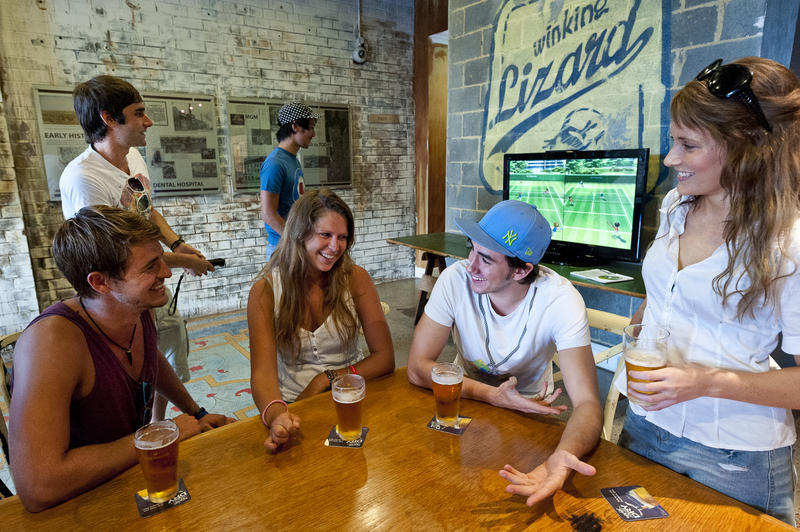 Travel Safety Tips for Sydney
And don't forget Travel Insurance! We've put together a roundup of Travel Insurance for backpackers – check it out here, or if you're low on time, get a quote from World Nomads, our favorite travel insurance provider.
Getting an estimate from World Nomads is simple – just click the button or image below, fill out the necessary info, and you're on your way!

More Epic Hostels in Australia
Hopefully by now you've found the perfect hostel for your upcoming trip to Sydney.
Planning an epic trip all across Australia?
Don't worry – we've got you covered!
For more cool hostel guides around Australia, check out:
Over to you
By now I hope our epic guide to the best hostels in Sydney has helped you choose the perfect hostel for your adventure! Once you've booked your favorite hostel, check out our multi-day Sydney itinerary for the coolest things to do during your stay!
If you're planning on travelling further, you can be (almost always) sure that you'll find a great place to stay wherever you are. There are so many amazing hostels all over Australia, each of them offering a comfy bed, a welcoming vibe, and a chance to meet like-minded travellers – you'll be well looked after!
If you think we've missed anything or have any further thoughts, hit us up in the comments!
"Find out how YOU can support the site. We work hard to put out the best backpacker resources on the web, for free! It's all about helping out our tribe of awesome backpacker readers [that's you!]. Please visit the link to find out how you can help keep the site going 🙂
For the sake of transparency, some of the links in our content are affiliate links. This means that if you book your accommodation, buy a book or sort your insurance, we earn a small commission at no extra cost to you. I only link to stuff I've actually used and never endorse products or services that are not up to scratch. Thanks for your support.