Recognized as Australia's most famous city and the largest city in Oceania, Sydney is an effortless blend of beach culture and urban life. This metropolitan is the gateway for nearly all visitors in Australia, making it a backpacker's paradise.
Sydney is home to world-renowned landmarks like the Opera House and the Sydney Harbour Bridge, as well as some of the most gorgeous and famed beaches on the planet.
Culturally diverse, Sydney welcomes people from all walks of life. With a young but rich history, Sydney pays homage to its indigenous people through museums, educational walks, and cultural events.
Anything goes in Sydney, as long as people are happy, healthy, and having fun. Life is truly uncomplicated here. Backpacking Sydney will give you an incredible taste for life down under.
Vibrant and spirited, Sydneysiders are quick to identify their city as the party capital of Australia. There is never a shortage of festivals, pubs, clubs, live music venues, or parties to attend.
Open your mind, expand your horizons, and have a blast while backpacking Sydney.
Getting here—flying into an isolated country—will be your biggest expense. My recommendation is to sort out visas and flights before you begin to budget your trip.
Sydney, or backpacking Australia in general, can be affordable if you truly travel like a budget backpacker. Allocate your money to the activities you deem most important during your stay. Use our backpacking Sydney travel guide to save wherever you can, like food and accommodation.
Realistically, I would budget at least a minimum of $50 a day to comfortably experience Sydney. You can get by on less, but it'll be a crusty trip to Sydney, while extra cash is going to have you living it up a lot more.
A Daily Budget in Sydney
The following is a breakdown of items to consider for you Sydney daily budget:
Sydney Budget Backpacking Tips
Backpacking Sydney is not cheap—let's get that out of the way! That's not to say that you need to break the bank to enjoy the city. The following are a few tips to note before you head to Sydney to stay on a backpacker budget.
Stores close early and sometimes do not open on Sundays. Unbelievably, all shops close at 5 or 6. Thursday is late-night shopping, so expect stores to be open until 9. This seems strange for such a massive city, but it is true, so plan ahead for certain necessities.
BridgeClimb Sydney is a cool attraction if you have the money. However, you can get a view of the Sydney Harbour by simply walking across the bridge for free!
Why You Should Travel to Sydney with a Water Bottle
Plastic washes up on even the most pristine beaches… so do your part and keep the Big Blue beautiful
You aren't going to save the world overnight, but you might as well be part of the solution and not the problem. When you travel to some of the world's most remote places, you come to realise the full extent of the plastic problem. And I hope you become more inspired to continue being a responsible traveller.
Plus, now you won't be buying overpriced bottles of water from the supermarkets either! Travel with a filtered water bottle instead and never waste a cent nor a turtle's life again.
I've broken down 5 of the best areas to stay in Sydney. The following are a select few neighborhoods in Sydney that you could rest your head for the night.
Sydney is a popular tourist destination, so, naturally, there are many fantastic backpacker hostels scattered throughout the city. I have listed my top 3 favorites below.
As the name says The Village Surry Hills is located in Sydney's trendiest suburb, Surry Hills. Here you can find some of the hottest cafes, bars, restaurants and live music scenes in the whole city. Close to Central Station and just opposite Prince Alfred Park, The Village Surry Hills provides a relaxed atmosphere and all the amenities any backpacker needs.
Connect with other travelers in the well-designed communal areas, like the cozy TV lounge, massive kitchen and outdoor patio.
Kings Cross, or "The Cross" as locals say, is a small Sydney district known for its happening nightlife. Naturally, Mad Monkeys Bayswater (in King's Cross) then tops our list for the best party hostel in the city.
Newly renovated in 2017, this backpacker hostel offers all of the things you could ask for during your stay in Sydney. A notable rooftop bar with BBQ, fast and free WiFi, free tea/coffee/breakfast, and some free nightly meals, are just a few of the perks to be had here.
Mad Monkeys is within walking distance to the CBD and Kings Cross Station. Combine their free organized events and nights out with lots of international travelers looking to make new friends, and you get a great hostel to have some fun or maybe get a little weird!
Best Hostel for Solo Travelers in Sydney: Wake Up! Bondi Beach
Solo travelers are doing it right when they choose to stay at Wake Up on Sydney's most iconic beach!
Panoramic views of Bondi Beach, a furnished rooftop lounge, yoga lessons, coastal walking tours, and free surfboard hire are all awesome extras that Bondi Backpackers offers its guests.
A social atmosphere with chilled beach vibes make this an ideal location to hang with others if you are looking to make friends, but easy enough to get away and relax in the sun if you desire a true solo Aussie escape.
Wake Up has all of the freebies you need from your accommodation, as well as BBQ nights, and it is within walking distance to the beach, shopping, and vibrant nightlife spots.
There is no cooler place to stay in Sydney than this 19th century converted barn in Surry Hills. In fact, it's one of the best Airbnbs in Sydney. Enjoy high ceilings, spacious rooms, and modern amenities all in Sydney's coolest neighbourhood.
Just a short walk to Surry Hills' trendy bars, restaurants and clubs, you won't find a more ideally located flat in the city.
1. Chill at the Sydney Opera House
Arguably one of the most iconic places to visit in Sydney, the Sydney Opera House is a multi-venue performing arts center. Located in the harbor of Circular Quay, you can catch the train directly from Sydney Airport.
No visit to Australia would be complete without an Instagram photo of this amazing piece of architecture, right!? Keep yourself updated on any events you may like to see inside, and be sure to head down to the Opera Bar for a lovely sunset drink on the water.
2. Discover Sydney Harbour Bridge
Another beautiful place in Australia is the Sydney Harbour Bridge. Take a ride over the steel structure and catch views of stunning Sydney.
You can legally climb the southern half of the bridge with Sydney Bridge Climb, however, it is free to walk or bike across. The more frugal option allthe ows opportunity to take-in the glorious harbor, and snap some panoramic shots of the Opera House.
If you are lucky enough to be in Sydney for New Year's Eve, you do not want to miss the firework show that forms an explosive backdrop of the Harbour Bridge.
For a truly memorable experience, you can even charter your own yacht to take you around Sydney Harbour. With six to eight friends, this experience doesn't have to break the bank, but it sure will be a memorable day.
3. Spend the Day at Bondi Beach
Sure, I could lump all beaches together as a must-do activity, but with Australia's endless coastline, I need to be a bit more specific. Bondi Beach is especially relevant, as it is one of the most visited tourist sites in Australia.
Bondi is a white-sand, crescent-shaped beach with reliable waves for surfers, and a great spot to hire a surf lesson. Swim or skate around Bondi, grab lunch at a local cafe, or take a dip at the notable Bondi Icebergs Swimming Club; there is plenty to do here that make it one step above the rest.
A quick train ride from the city to Bondi Junction, and you can easily catch a bus, Uber, or taxi down to the beachfront.
Had enough of the beach? Sydney has its selection of water parks too!
4. Stroll along the Many Coastal Walks
Do not miss an opportunity for a stroll along the popular Bondi to Coogee Coastal Walk. This coastal walk stretches from the cliffs of Bondi to Coogee with dramatic scenery and incredible ocean views along the way.
The beaches on the coastal route are well maintained and pristine. Be sure to take a dip in one of the rock pools on your route.
Other incredible coastal walks include the Hermitage Foreshore Track and the Spit Bridge to Manly Walk. See the "Best Walks in Sydney" section below for more information!
5. Ride the Ferry to Manly Beach
Circular Quay is the location of Sydney's main ferry terminal. You do not want to miss the 30-minute ferry ride over to Manly. Manly Ferry is a must-do for visitors; it provides a great angle and perspective of the harbor, Opera House, and Harbour Bridge.
Situated among the Northern Beaches of Sydney, Manly itself is one of the locals' most favored beaches. Manly exudes Aussie surf vibes and it has a lovely promenade, wide beach, many restaurants, shops, and a happening nightlife.
6. Unearth the Rocks
Essentially, the Rocks is the birthplace of modern Sydney, as it was here that British settlers first landed. The historic precinct has quite a colorful past.
Unfold the story of The Rock's evolution, from cobbled laneways full of rowdy sailors, soldiers, convicts, and gangs, into the modern precinct it is today. Amble the foreshore, drink at Australia's oldest pubs, browse the popular markets, enjoy the myriad of cafes, join the Rocks Walking Tour to take a step back in time, and visit the Museum of Contemporary Art Australia.
7. Mosey around the Royal Botanic Garden
Opened in 1816, the enchanting Royal Botanic Garden sits on the edge of Sydney Harbour, and it is the oldest scientific institution in Australia. The garden is sprawling with thousands of plant specimens, birds, and even cute fruit bats.
Soak up the sun on the garden lawn, as access into the garden is completely free.
Join the Aboriginal Heritage Tour to gain knowledge of the Cadigal people. Tours are guided by Aboriginals, themselves. Learn about the diverse history of the original owners of Sydney. Uncover the gardens by exploring plant uses and try bush food.
Mrs. Macquarie's Chair—an exposed sandstone cutout of rock in the shape of a bench—is also cool to check out. The chair was hand carved by convicts in 1810, and it makes a nice lookout point to gaze at the harbor.
8. Familiarize Yourself with Unique Animals at Taronga Zoo
A 12-minute ferry ride from Circular Quay, Taronga Zoo is a not-for-profit organization that supports wildlife conservation.
Taronga Zoo provides another place to score excellent views of Sydney Harbour, but the real treat is the chance to see native wildlife, as well as, exotic animals.
Highlights include animal feedings, encounters, and the nocturnal platypus habitat. Who wouldn't love spending the day among the 'roos?
9. Visit Darling Harbour
Darling Harbour is just adjacent to the city center and easily accessible by public transportation; it is home to many of Sydney's attractions and museums.
Paddy's Market, Aboriginal Centre, the casino, the Sydney Sea Life Aquarium, Wild Life Sydney Zoo, Australian National Maritime Museum, and many other public facilities have roots here. You will find this large pedestrian precinct in the heart of Sydney, neighboring Chinatown, King Street Wharf, and Cockle Bay.
Darling Harbour is often host to large-scale events, so see what is going on during your visit to Sydney.
10. Wander the City
Discover Sydney by simply wandering the city—it's free! Many of the museums offer free admission, such as the Art Gallery of New South Wales. Meander the old-time buildings that are open to the public, including the Queen Victoria Building.
Explore the city's many parks and gardens, like Hyde Park. Uncover interesting suburbs around the city, for instance Kings Cross. Do not pass-up a stroll around Luna Park; it may be worth a few bucks to hop-on one of the amusement park's fun rides.
Admittedly, 3-day itinerary for Sydney is not nearly enough time if you want to see it all. Hey—that just comes to show that Sydney is bustling full of the things that make a city great!
Obviously, if you are limited on time, you should try to adjust this itinerary to match your personal travel goals. What one backpacker in Sydney deems important may completely differ to another.
I have done my best to break down 3 days in Sydney that maximize the amount of sights you can see in this huge city. This itinerary also works great for a weekend in Sydney.
Need help deciding between Sydney or Melbourne? Check out our helpful guide.
Day 1 in Sydney
How many hours did you just spend sitting on an airplane? You need to get up and walk around for the day!
Dive right into the good stuff, and head straight to Circular Quay. It is here that you can marvel at the Sydney Opera House in all of its glory. Sip on your very first Australian cocktail at Opera Bar, and grab a seat on the water to take in the views of Sydney Harbour and the Sydney Harbour Bridge.
Continue onward to The Rocks. Here, you can grab a bite at one of Sydney's oldest pubs. Walk around the historic neighborhood and browse the open-air markets, before making your way to the Museum of Contemporary Art.
Finally, catch the ferry to Manly Beach. Kick back and enjoy the ride as Sydney's most iconic landmarks pass you by. Upon arrival to Manly, you can have a stroll around the promenade, and soak-up the sun at the beach. Watch surfers as they catch waves at this popular surf spot.
End your amazing day with a sunset dinner on the water. If you have not had enough fun yet, pop over to Darling Harbour for a night cap… or 3.
Day 2 in Sydney
Refreshed and revitalized from your day in the Australian sun, you are all set to conquer day 2 in Sydney at Bondi Beach. Grab the train from the city to Bondi Junction. From this point, hop on a bus and ride down to the beachfront.
Spend your morning swimming in the sea or wading in the natural rock pools. Watch skaters shred at the park, snap some photos of the local street art, or checkout the hip streets for shopping. Get a feel for the funky beach lifestyle at Bondi.
Bondi is known for its waves, so definitely book yourself a surf lesson. If you have not learned yet, Australia is the place to do it! If surfing isn't your thing, head over to Bondi Icebergs Swimming Club to hang in the pool, have a cocktail, and dine on the balcony overlooking the ocean.
Begin your journey of the eastern beaches with the coastal walk that stretches along the cliffs to Coogee. There are breathtaking views on this route. Watch the waves crash on the cliffs, spot sea life, and stop at all of the divine beaches on the way.
When you finally arrive to Coogee, cool down with a drink at the Coogee Pavilion.
Bondi has endless options for food and drink, so I recommend having dinner at a local restaurant before making your way back into the city. Feeling frisky? There is a happening nightlife in Bondi as well, so go get some drinks with the cuties you met on the beach!
Day 3 in Sydney
Since 3 days in Sydney is not a lot of time, dedicate day 3 in Sydney towards things that pique your own interest.
Take the day to hike the Blue Mountains if you enjoy nature and rugged landscapes. Stay overnight in one of the Blue Mountain hostels and explore the region a bit more. It offers some stunning nature and amazing hikes. You'll also find plenty of yoga retreats in this area.
For those backpackers that enjoy eating and drinking around the world, discover one of Australia's most prominent wine regions.
Cruise the ferry to Watson's Bay for more beach time. Appreciate the astonishing views of the city from one of Sydney's iconic walking tracks that you can catch at the bay.
Visit the animals at Taronga Zoo, Wild Life Sydney Zoo, or Sea Life Aquarium.
Looking for free things to do in Sydney? Make time in your day to enjoy the Royal Botanic Garden. Have a picnic under the trees while staring out into the harbor. Wander down the famous Oxford Street, gawk at the beautiful Queen Victoria Building (QVB), and stroll around Hyde Park.
Go out with a bang and get wild at the many backpacker bars in Sydney like Kings Cross. For Sydney on the cheap: drink goon (wine) until you pass out. Don't worry, you can blow-up the wine bag to make sure you have a nice pillow to rest your head for the night!
Day Trips from Sydney
You came all the way to Sydney, so why not wander a little more? If you have more time to spare while backpacking Sydney, then the following are a few day trip recommendations. These may require some planning to get to, as they are not centrally located.
Best Walks in Sydney
Sydneysiders have a wealth of choices when it comes to walking tracks. Here are some top picks to explore the city by foot when backpacking Sydney:
The following is a breakdown of the basics and everything you need to know before your Sydney trip. Whether you are a first-time backpacker or experienced in the art of travel, it is always nice to have a reference of useful information.
Best Time of Year to Visit Sydney
The Australian continent is in the Southern Hemisphere, so it celebrates its summer from December to March and winter from June to September. New South Wales, the state where Sydney resides, is located in a subtropical zone with hot summers and cool winters.
While there is no wrong time to visit Sydney, there are few things to take note of before you plan your dream backpacking trip in Australia.
Peak season is from Christmas until the end of January. This time coincides with school holidays, hot temperatures, and higher rates on flights and accommodation. However, it is also the time-frame to experience the longest days, Christmas on the beach, one of the greatest New Year's Eve firework shows on the planet, popular festivals in Sydney, and Australia Day!
Alternatively, a Sydney spring is usually dry and warm; offering pleasant temperatures, smaller crowds, and days full of abundant sunshine.
Getting In and Out of Sydney
Sydney's major transportation hub for international and domestic travel, Sydney Kingsford Smith Airport, is located approximately 9 km (6 miles) south of the city center. Due to Australia's geographic location in Oceania, it is likely that you will arrive to the country via airplane.
There are a number of ways to get to-and-from the airport such as car, taxi, rideshare, train, shuttle, rental car, bus, or bike.
Airport Link offers fast and convenient train services that run approximately every 10-minutes. For a mere 13-minute ride to the city, you will need to purchase an Opal Card—Sydney's 'tap-on, tap-off' travel system—before riding.
Especially important to note: the only visitors that do not require a visa prior to arrival in Sydney are Australians and New Zealanders. For information on Australia's entry requirements, please visit my Backpacking East Coast Australia Travel Guide.
When you're ready to travel to Sydney, forgo buying tickets at the station and book them online instead! You can now book transport in advance for most of Asia using 12Go and doing so can really save you some stress (and maybe money, too).
While we love flying, driving is another amazing way to travel around Australia. A road trip from Sydney to Melbourne will take around a week (depending on how fast or slow you want to take it), and will provide you with some unbelievable views.
How to Get Around Sydney
While not necessarily the most convenient, Sydney's public transport system is more than competent and covers the entire Greater Sydney Region. Getting around areas in the CBD and central areas is easy-peasy and everywhere else is reachable – just expect a few different connections.
You need to buy an Opal Card (Sydney's cashless transit card) before catching any transport. Not only will it net you a discount, but increasingly tickets are also being phased out making an Opal Card a necessity for getting around Sydney. An Opal Card can be purchased or topped up at train stations, news agencies, corner stores, and other retailers.
With an Opal Card in hand, backpacking around Sydney is a breeze:
Australians are laid-back, easy-going, no-stress kind of people. That means public transportation may not be the most reliable. Give yourself plenty of time to get to where you are going, and be prepared to walk a bit.
Long-Distance Trains from Sydney
The Indian Pacific is an Australian passenger rail service that connects Sydney with Perth (on the west coast). This is considered to be one of the few truly transcontinental trains in the world and probably the coolest way to travel to Perth.
NSW TrainLink's XPT and XPLORER link Sydney with Melbourne, Brisbane, and Canberra.
Safety in Sydney
Australia is a safe country with a low crime rate.
Maintain safety in Sydney by packing sun-protective gear for Australia – sunscreen, hats, sunnies, and light clothing – while going out into the Ozzie sun. The sun's rays are dangerous being ever-so-close to the equator. Drink water and always carry fluids on you. A sure-fire way to destroy your trip is by ending up in the hospital with dehydration symptoms. australia
Swim between the flags on the beach. Oftentimes, shark nets are used on popular beaches for protection. Ocean rescue can easily see you when you are with the crowd if any trouble were to arise.
In addition, no matter how advances you may feel you are at swimming, the sea is a mystical place, so do not think you are stronger than any current. The flags are there for good reason.
Never swim at night in the sea. I was once told, in reference to the crocodile riddled waters of the north, "if you do not see an Australian swimming, you should not get in," and that can be a good rule of thumb to follow.
Although it may not be common, there is the risk of being bitten by a snake or spider as well as being stung by a jellyfish. Always tell someone the areas you are exploring and try to find a buddy to join if you are headed into the bush.
Extra Travel Tips for Staying Safe in Sydney
Travel Insurance for Sydney
Traveling without insurance would be risky so do consider getting good backpacker insurance sorted before you head off on an adventure.
I have been using World Nomads for some time now and made a few claims over the years. They're easy to use, professional and relatively affordable. They may also let you buy or extend a policy once you've started your trip and are already abroad which is super handy.
If there's one insurance company I trust, it's World Nomads.
ALWAYS sort out your backpacker insurance before your trip. There's plenty to choose from in that department, but a good place to start is Safety Wing.
They offer month-to-month payments, no lock-in contracts, and require absolutely no itineraries: that's the exact kind of insurance long-term travellers and digital nomads need.
SafetyWing is cheap, easy, and admin-free: just sign up lickety-split so you can get back to it!
Click the button below to learn more about SafetyWing's setup or read our insider review for the full tasty scoop.
Sydney Accommodation Travel Hacks
Accommodation could put a dent in your wallet while backpacking Sydney. A great way to alleviate that expense is to work for your hostel room. Many hostels will allow you to work in exchange for a bed. Although this may only be an option if you plan to stay for over a week.
If you're only visiting for a few days and want to maximise your time and budget, you should think about planning out your Sydney itinerary before you travel.
You could also try:
Books to Read on Sydney
Below are some excellent books to add to your Sydney reading list!
In Sydney, you can find any cuisine you desire. Restaurants provide an extensive array of local and international food as a result of multiculturalism.
Sydney boasts high-quality seafood attributable to clean ocean environments and bountiful access to water.
Australia has a long developed coffee culture; therefore, Sydneysiders can enjoy a brekky cafe around every corner. Try avo (avocado) on toast. Native fruit is always a great snack or breakfast idea.
For cheap and tasty food, be sure to check-out Sydney's Chinatown.
Surry Hills has one of the highest concentrations of restaurants within Sydney, priding itself on a diverse range of choices.
If you would like to eat like a local, your diet is going to consist heavily upon meat. Common meals include meat pies, fish and chips, roast dinners, lamb, and Australian bush food.
Have a barbecue anywhere you desire in Sydney, as local council offer barbecues for use by the general public, and your hostel or Airbnb will likely do the same. Drink a few stubbies (beer) and complete your burger with slices of beetroot—it's the Australian way!
For an authentic Australian experience be sure to try: Kangaroo, Emu, Vegemite, Tim Tams, and Lamingtons. Also, Indomie Instant Migoreng Noodles are the staple of Ozzie uni student's diet – cheap and tasty!
Wine in Sydney
Australia is one of the world's largest exporters of wine and it is produced in every single state. The major varietals of wine in Australia are Shiraz (Syrah to much of the world), Cabernet Sauvignon, Merlot, Pinot Noir, Semillon, Chardonnay, Riesling, and Sauvignon Blanc.
New South Wales, in particular, has several wine regions to be discovered. Quite a few of these wine regions fall within driving distance from Sydney, such as Hunter Valley—Australia's oldest wine growing region— Mudgee, Southern Highlands, and Orange.
While many may enjoy the finer things in life, even on a budget, the majority of Sydney visitors will stick to Goon—boxed wine—an Australian staple for backpackers.
Nightlife in Sydney
In an effort to reduce alcohol-fueled violence, the Government of New South Wales introduced Sydney's infamous lockout laws. While originally totalitarian in nature and near-completely destroying Sydney's nightlife, things have since relaxed with the laws now only applying to the notorious King's Cross district. Here you won't be allowed into a venue after 1.30 A.M. and last drinks are called at 3 A.M.
Nightlife is often concentrated around Kings Cross where you can find many strip joints and sex shops as well as plenty of clubs. However, there are a lot better places in Sydney to get loose.
Australian pubs or 'hotels' are popular among students and backpackers. Find some awesome pubs at The Rocks, Coogee, or Bondi.
Oxford Street has gained a reputation as Sydney's nightclub strip, and the Darlinghurst end of the street has become known as the center of Sydney's gay community. Every March, Oxford Street hosts the parade for the Sydney Gay and Lesbian Mardi Gras festival.
Newtown and the Inner West region also emits awesome party vibes. Here you're likely to find the best parties in Sydney (that don't take place beneath the stars to the gentle whispers of heavy psytrance). You'll also find a good underground scene here: raves, warehouse parties, garage breweries, and no shortage of lovable weirdos.
Sydney is home to some of the best festivals in Australia, and are not to be missed if you're looking for a good time.
Make Money Online Whilst Backpacking Sydney
Traveling in Sydney long-term? Keen to make some cash when you are not exploring the city?
Teaching English online is a great way to earn a consistent income—from anywhere in the world with a good internet connection. Depending on your qualifications (or your motivation to obtain qualifications like a TEFL certificate) you can teach English remotely from your laptop, save some cash for your next adventure, and make a positive impact on the world by improving another person's language skills! It's a win-win! Check out this detailed article for everything you need to know to start teaching English online.
In addition to giving you the qualifications to teach English online, TEFL courses open up a huge range of opportunities and you can find teaching work all over the world. To find out more about TEFL courses and how you can teach English around the world, read my in-depth report on teaching English abroad.
Broke Backpacker readers get a 35% discount on TEFL courses with MyTEFL (simply enter the code BACKPKR), to find out more, please read my in-depth report on teaching English abroad.
Whether you are keen to teach English online or looking to take your teaching game a step further by finding a job teaching English in a foreign country, getting your TEFL certificate is absolutely a step in the right direction.
Volunteering in Sydney
Long term travel is awesome. Giving back is awesome too. For backpackers looking to travel long-term on a budget in Sydney whilst making a real impact on local communities look no further than Worldpackers. Worldpackers is an excellent platform connecting travelers with meaningful volunteer positions throughout the world.
In exchange for a few hours of work each day, your room and board are covered.
Backpackers can spend long periods of time volunteering in an awesome place without spending any money. Meaningful life and travel experiences are rooted in stepping out of your comfort zone and into the world of a purposeful project.
Worldpackers opens the doors for work opportunities in hostels, homestays, NGOs, and eco-projects around the world. We've tried and approved them ourselves – check out our Worldpackers in-depth review.
If you're ready to create a life-changing travel experience and give back to the community, join the Worldpacker community now. As a Broke Backpacker reader, you'll get a special discount of $10. Just use the discount code BROKEBACKPACKER and your membership is discounted from $49 a year to only $39.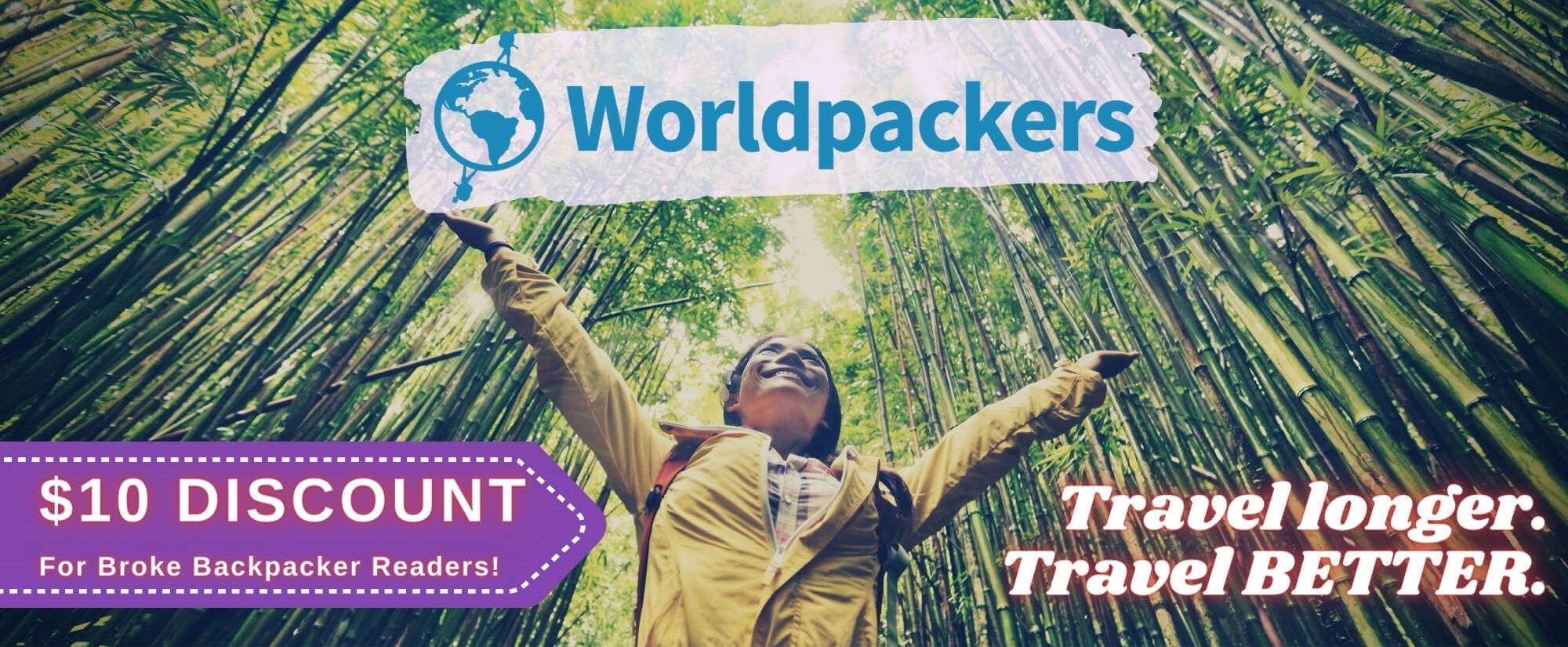 Worldpackers: connecting travellers with meaningful travel experiences.
Being a Responsible Backpacker in Sydney
Backpacking in Sydney will bring you ample opportunities to participate in debauchery, and it is very important to have fun, let loose, and get a bit wild at times. Most backpacking trips I have been on across the world have included at least a few mornings where I wake up knowing I went too far.
There are some things that will put you in the category of a straight-up jackass if you do them. Being super loud and obnoxious in a tiny hostel at 3 A.M. is a classic rookie backpacker mistake.
Everyone in the hostel will hate you when you wake them up. Show your fellow travelers respect whilst backpacking in Sydney and anywhere else for that matter!
Check out our post on how to be a responsible backpacker.
---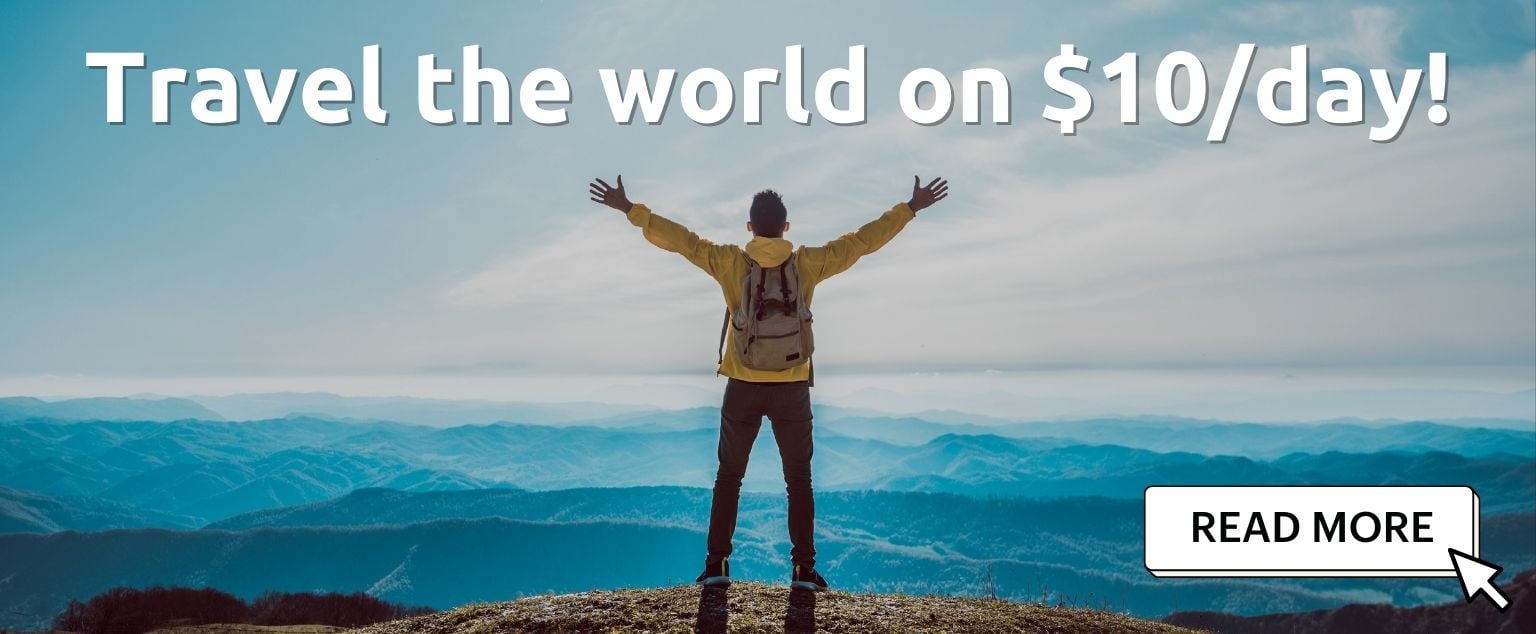 And for transparency's sake, please know that some of the links in our content are affiliate links. That means that if you book your accommodation, buy your gear, or sort your insurance through our link, we earn a small commission (at no extra cost to you). That said, we only link to the gear we trust and never recommend services we don't believe are up to scratch. Again, thank you!