Australia is one of those countries that encompasses everything dreams are made of. It has stunning coastal landscapes with thriving marine wildlife, expansive deserts with unique rock formations, dense rainforests, and untamed wetlands – it's a nature lovers paradise.
But nature is not just a thing to look at – it provides calmness, a sense of serenity and tranquility. People who have a busy lifestyle in the city will often revel in an outdoor retreat to restore a sense of chill in their life.
If you've been feeling stressed out lately and need to take some time to restore balance and decompress, then a yoga retreat in Australia is what you need.
Yoga is not just a way to stay active and improve strength and fitness (though it does all of those things), it's also meditative, and the breathwork combined with the steady movements helps to relieve stress, improve mood and allow you to get in touch with your spiritual side.
There are a lot of choices when it comes to yoga retreats in Australia, so if you don't know where to look or what to look for, don't worry, because this guide will tell you everything you need to know.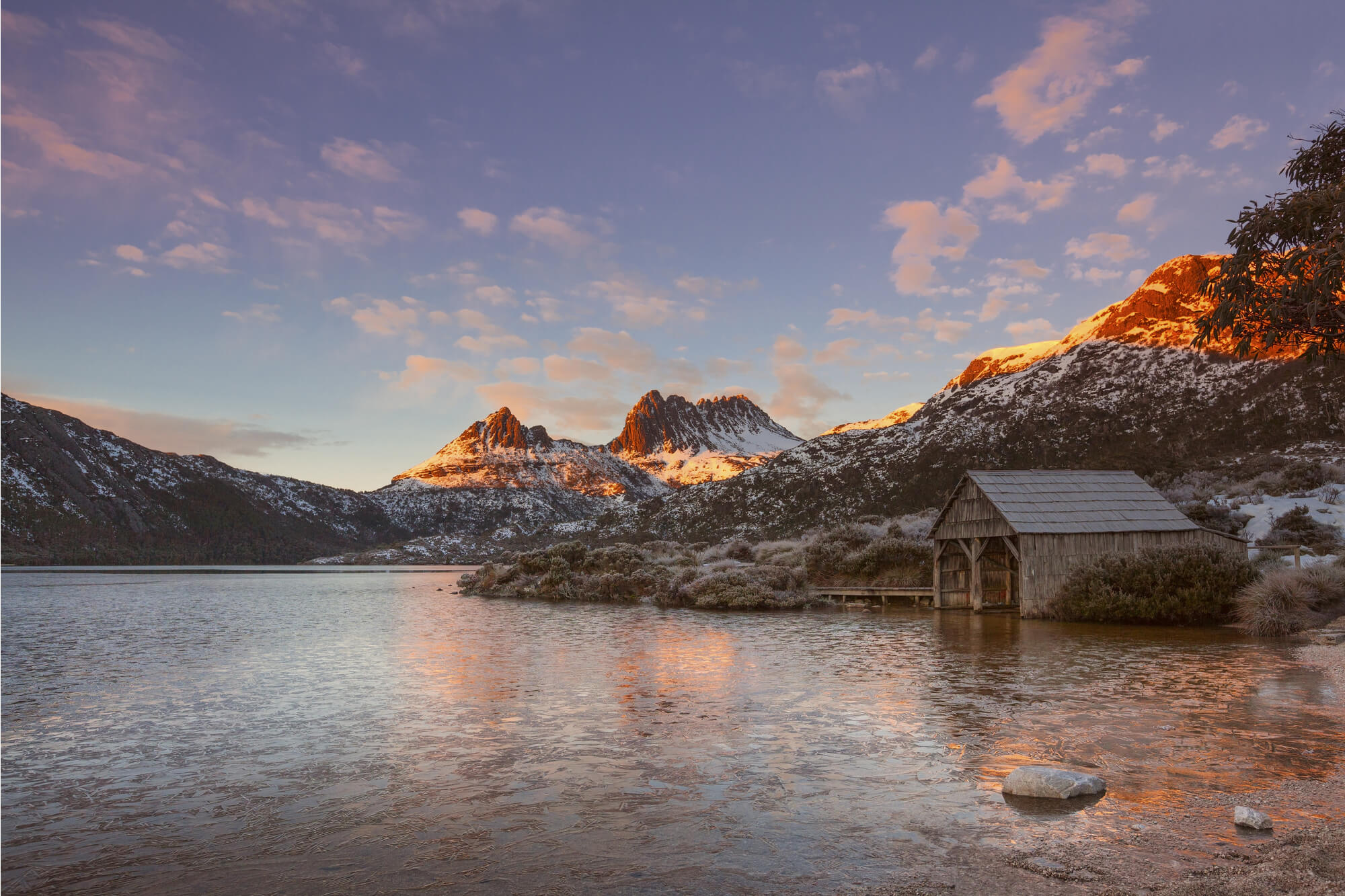 Why Should You Consider a Yoga Retreat in Australia?
If you're not sure if a yoga retreat in Australia is the right vacation for you, then allow me to reassure you. No matter what your skill level is, from non-existent to advanced yogis, a yoga retreat can meet everyone's ability.
You also get more than yoga.
They're your chance to relax, take yourself out of the busyness of regular life, and focus on yourself for a bit. They can help you work on your mental, emotional, or physical health, if you're feeling wrung out by the stress of daily life.
Yoga retreats combine good food, healthy practices, with supportive instructors and fellow retreat goers, as well as offering regular exercise that makes positive changes to everyone who attends. And these skills can be taken home with you, so you can incorporate yoga into your daily routine.
What Can You Expect From a Yoga Retreat in Australia?
Yoga retreats in Australia are similar in some ways and very different in others. Obviously, you can expect to do yoga when you're on retreat, but the amount varies. At some options, you'll find yoga classes are held once a day while others will offer sessions or longer and more intensive classes.
Most retreats offer yoga for all levels, so the classes will suit both newbies and experienced yogis.
The type of yoga varies widely too. Many yoga sanctuaries focus on a couple of different types of yoga or integrate practices from a wider range of yoga traditions including Vinyasa, Nidra, Hatha, Restorative, and General Yoga.
Most options also offer other alternative practices and therapy to complement the yoga classes. These practices can vary from meditation and breathwork, to sound bathing and one-on-one sessions, as well as outdoor activities such as hiking, surfing, and scuba diving.
You might also find other wellness practices such as healthy eating or Ayurveda, so if there's something you're interested in, then you can probably find a good option that offers it.

Unlock Our GREATEST Travel Secrets!
Sign up for our newsletter and get the best travel tips delivered right to your inbox.
How to Choose the Right Yoga Retreat in Australia For You
Choosing a yoga retreat isn't the same as choosing any other kind of Australia vacation. It isn't just about choosing where you want to go and finding a great deal that matches. Instead, it's about going inwards and looking at what you want and what barriers are in your way.
Going on a retreat is your chance to achieve your personal wellness needs and goals, so it's important that you know what they are. So, think about your goals and what you want to achieve.
You also need to think about what you need from the retreat, whether that be to improve your fitness or to feel a spiritual connection.
And once you've worked out your more abstract needs for a retreat, then it's time to take a look at the practical issues.
Location
When you're looking at a yoga retreat, one thing they all have in common is a stunning location where you can reconnect with the natural world and see sights that most people never see.
Australia has one of the most stunning and unique natural landscapes in the world, and the retreats tend to be based around some of the best examples of that including National Parks and far-away remote places.
When you book your retreat, look for a neighborhood with a landscape that inspires you. For coastal retreats, look towards the Whitsundays or on Fraser Island for an island lifestyle and access to the beach. If you want to be closer to the city, look at Byron Bay for a hippie lifestyle on a big budget.
You can also try Maleny for a rural feel and truly spectacular natural landscape or in Victoria for easy access to some of Australia's best tourist sites. Or if you don't have a lot of time and want to add a retreat to your itinerary, you can find some relaxing retreats outside Sydney.
Practices
There are quite a few extra practices that are offered at Australia's yoga sanctuaries apart from yoga. So, if you're interested in other wellness practices, then take a look and see if your favorite is on offer.
Meditation is a common offering, as it goes well with yoga, but you'll also find breathwork classes and Tai Chi, both of which can have a profound effect on your physical and mental health.
There are also some retreats that focus on Buddhist practices and teachings if you're looking to get in touch with your spiritual side. And for the more practical types, there are retreats that offer guidance on lifestyle changes and diet, it all depends on what you're looking for during your stay.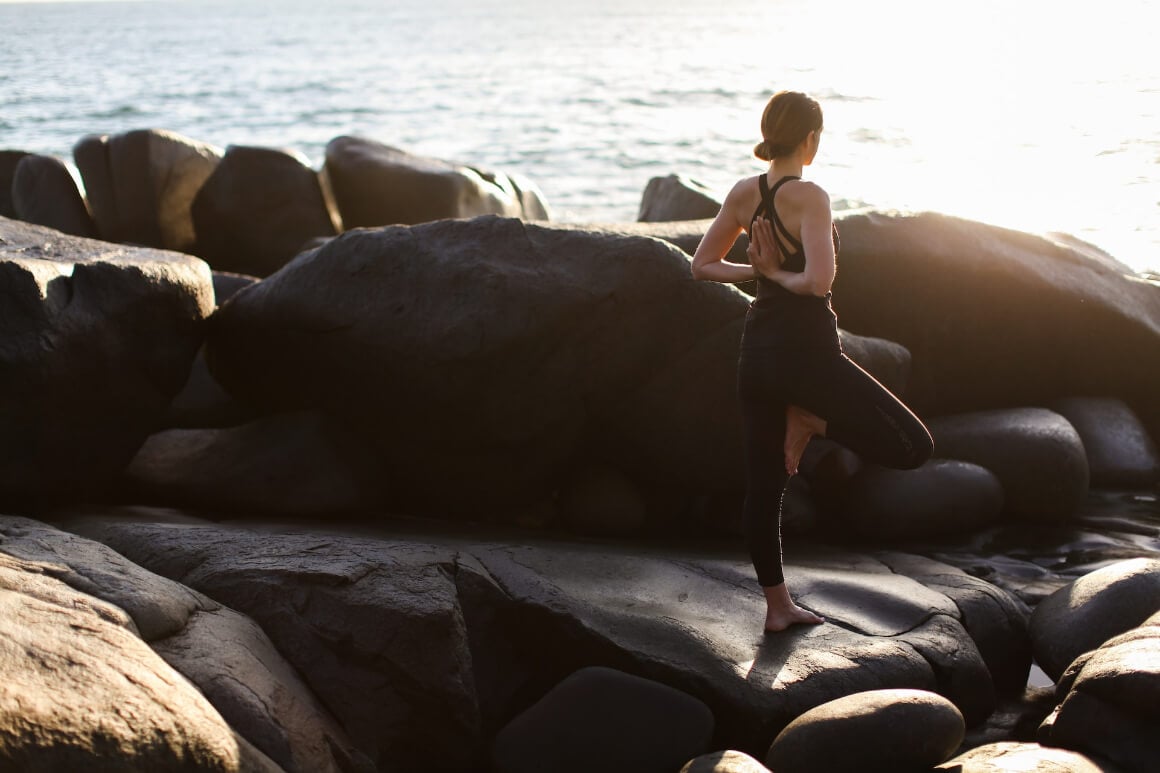 Price
The primary factor that determines the price of Australia's yoga retreats is the duration. Obviously, the shorter retreats are often but not always the most affordable as well.
Another factor that determines the price is the activities. The most affordable retreats usually only offer one or two yoga classes a day and maybe a meditation class, but with a lot of free time for you to explore and plan some other Australian adventures.
The more expensive retreats have a packed full itinerary, whether that's with classes or with excursions.
The accommodation and meals will also drive the price up. Some retreats are more luxurious than others, and the cheaper retreats often have a shared room, while the luxury retreats offer a whole luxury room and may even have hot tubs, saunas, and spa treatments.
Perks
Some Australian yoga retreats offer the unusual perk of glamping accommodation. This slightly glamorous form of camping, where you have all the modern amenities of a hotel room but are still sleeping outdoors in a tent, can be a great way to enjoy Australia's famous outback.
You will need to be a little hardy to enjoy this option, as the Australian outback is harsher than almost any other on earth, but it's an irresistible perk that you won't find in many parts of the world.
Another perk to look for when you're choosing your yoga retreat has to do with the additional excursions that most retreats offer. You can find retreats that offer everything from wine tastings to hiking and surfing, so if you're the active type then look for a retreat that offers the activity perk that you most want to experience!
Duration
Australia has a lot of short retreats, which is good for backpackers in Aus, people on a budget, and anyone with a tight schedule.
These shorter retreats are a good way to rest for a couple of days without completely disrupting your life or work. If you just need a bit of support or healing, then 2-3 days is enough to give you a solid basis. You can also find some intensive weekend retreats if you want to do a lot of work in a short time frame.
But if you're looking for real change and transformation from your yoga sanctuary, then you may want to stay longer. There are some longer stay options that will give you a more solid grounding in yoga techniques as well as its philosophies and usually other alternative practices as well.
It's a myth that the longer the retreat, the more you will learn, heal, and grow. You can learn a lot in a few days. Longer retreats just allow you to go deeper and have more time to practice.
The Top 10 Yoga Retreats in Australia
Now you know what to expect from yoga retreats in Australia, it's time to take a look at the best ones. Here are my favorite Australia yoga retreats.
Price: $
Location: Bendigo, Victoria
This retreat is located just outside of Bendigo, which is one and a half hours outside of Melbourne, the state's capital city and one of the best cities in Australia. It's in a beautifully isolated part of Australia, surrounded by nature, and close to some of the top tourist attractions in the country.
This retreat is also highly personalized, which is ideal if you have specific goals and barriers to overcome during your retreat.
You'll stay at the Aligning Health Retreat & Day Spa and do daily yoga classes, have massages, and relax while spending the rest of your time exactly the way that you want and need to spend it. And is there any better way to achieve your retreat goals?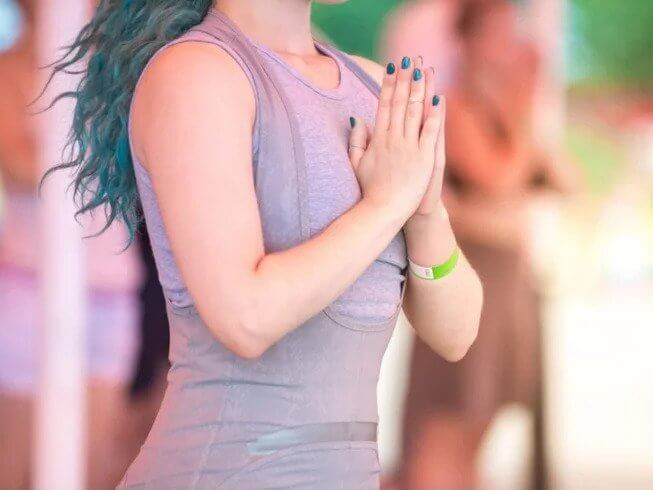 Price: $
Location: Loftus, NSW
Loftus is a suburb in the south of Sydney in New South Wales, one of the states on Australia's east coast. This location is ideal for anyone who wants to be close to the city and all its amenities while still enjoying a bit of peace and privacy.
The retreat is located on quiet bushland in an area where you'll get to immerse yourself in the famous Australian landscape.
The retreat is for all levels and offers guests Hatha, Kundalini, and Nidra yoga sessions and meditation classes as well as a massage to relax all those sore muscles. You'll have access to all of the facility's spa treatments during your stay as well as to places where you can swim or hike when you aren't doing yoga in nature.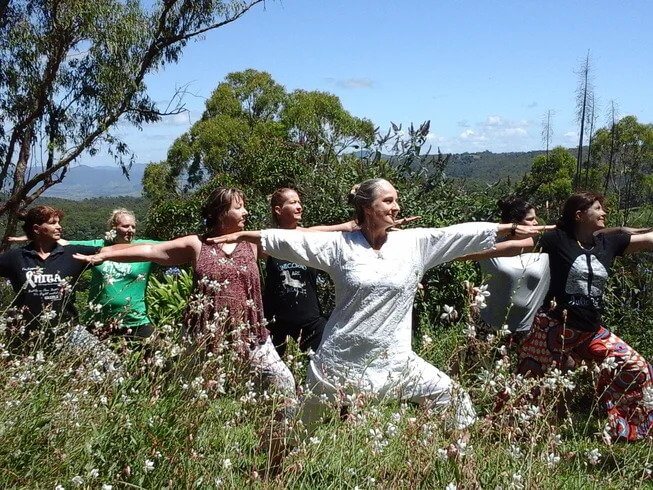 Maleny is one of the most beautiful parts of Australia. Located in Queensland, close to Brisbane and the Sunshine Coast, it's a place of dense forests and rolling green hills, perfect for a peaceful, serene retreat from the modern world.
This undeniably spiritual place is perfect for a retreat that strikes a good balance between activities and time for contemplation.
It's for beginner and intermediate levels and offers regular yoga classes and yoga conversations as well as Tai Chi, singing bowl meditation, and teachings on Dharma, to help you fully understand the Buddhist way of living.
If you want to go deeper into yoga and Buddhist practices, then this is the ideal retreat for you.
Is the noise and rush of the modern world getting to you? Want to truly get away from it all and go inward, without distractions? Then it sounds like you need to go on a silent yoga retreat.
Located in Maleny, Queensland, a place of lush, natural beauty, this retreat is your chance to truly withdraw from the modern world and look inward for your answers. It's your time to leave everything else and focus on yourself. And everyone needs that once in a while.
Designed for beginner and intermediate levels, this yoga retreat will give you the chance to contemplate yourself and your future.
You'll do regular yoga classes based on Hatha, Yin, and Nidra yoga traditions while also learning more about the Buddhist way of life with Zen dharma and meditation. You'll also get the chance to stay in a secluded retreat center overlooking a valley and lush, verdant gardens.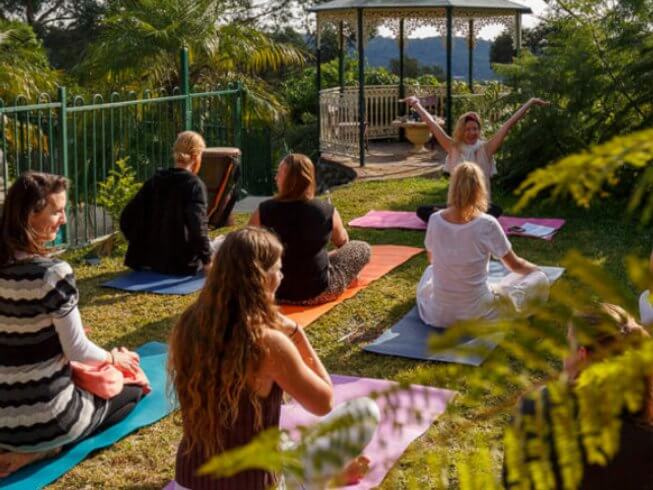 Price: $$
Location: Sydney
Sydney is one of the more relaxed cities in Australia, famous for its sunshine and for Bondi Beach. This relaxing vibe is also perfect if you're looking to rest and go deeper into the teachings of yoga.
This retreat is for all levels. So, no matter how good or bad you are at yoga, you'll learn something and go home with a valuable new understanding of how yoga can fit into and enhance your life.
The instructors at the retreat focus on Kundalini yoga as well as breathwork and meditation practices to help you go deeper and find something beyond simply the physical. You'll also stay in a deluxe suite room with all the extras and eat delicious local food that will nourish not only your body but your soul as well.
Have you sorted your accommodation yet?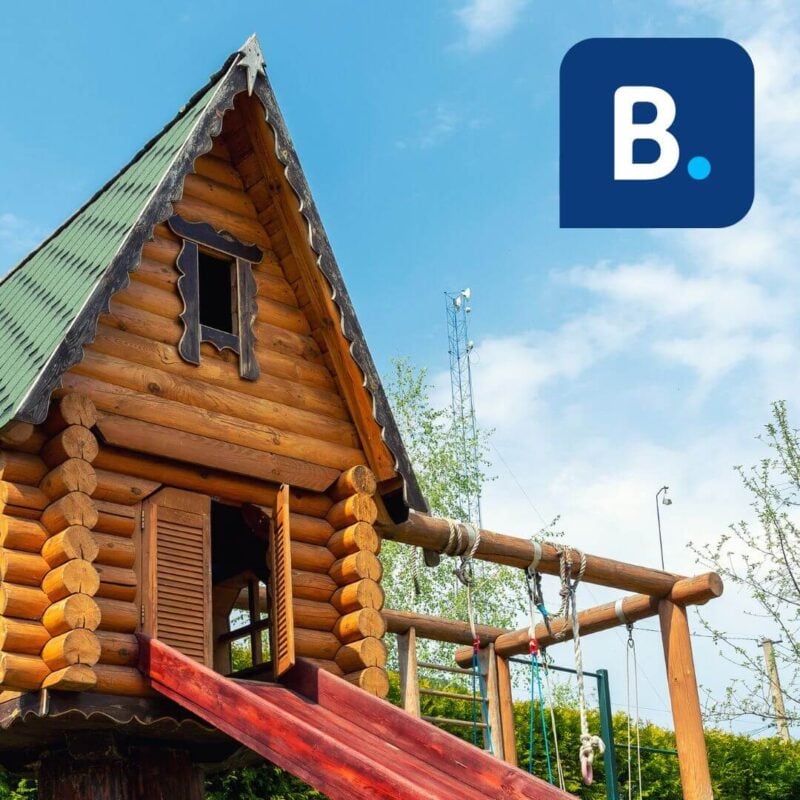 Get 15% OFF when you book through our link — and support the site you love so dearly 😉
Booking.com is quickly becoming our go-to for accommodation. From cheap hostels to stylish homestays and nice hotels, they've got it all!
View on Booking.com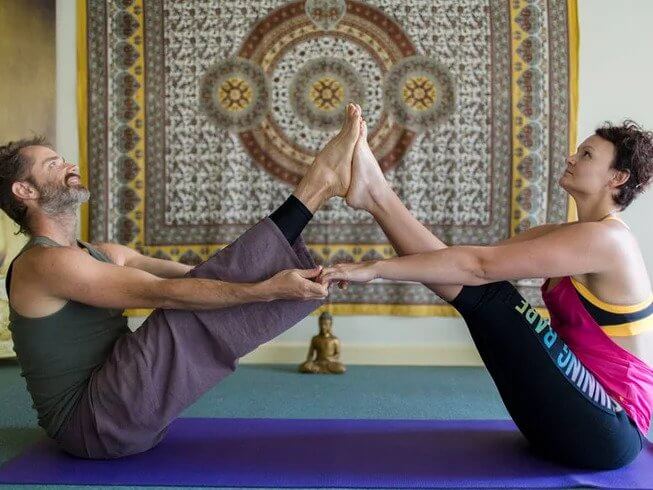 Price: $
Location: Hepburn Springs
Hepburn Springs is located in Victoria, in Australia's southeast, and is famous for its mineral springs. The town is located in the middle of the largest concentration of springs in Australia, so it's been a popular spot for wellness seekers for years.
The retreat at Hepburn Springs is ideal for couples because it teaches the basics of yoga in a friendly, accessible, and welcoming style.
You'll work together on your fitness with professional yoga sessions and a packed itinerary to ensure that you focus on yourself as individuals and as a couple in a fun and healthy environment.
This retreat will teach you how to reset your goals, fuel yourself on home-cooked food, and rejuvenate your body and soul as a couple.
You'll also get the chance to stay in the Continental House, a 1920s guesthouse surrounded by untouched bushland where you can hike or just reconnect with nature in your own way.
Price: $
Location: Fraser Island
Fraser Island is a tropical paradise just off the coast of Queensland, a world heritage site filled with unique flora and fauna and almost endless sandy beaches! It's also the largest sand island in the world and during this retreat, you can explore it under your own power, driving a 4WD to see the best spots.
The retreat is based around the idea of glamping, you'll indulge yourself with wellness practices like transformational and pranayama breathwork, do yoga in some of the island's most beautiful spots, and have an adventure roaring over sand dunes.
And at night, you'll retreat to your private campsite with your fellow travelers and eat delicious food and relax in the company of people who are on the same journey that you're on.
Best Yoga Retreat in Australia for Solo Travelers – 4 Day Margaret River Yoga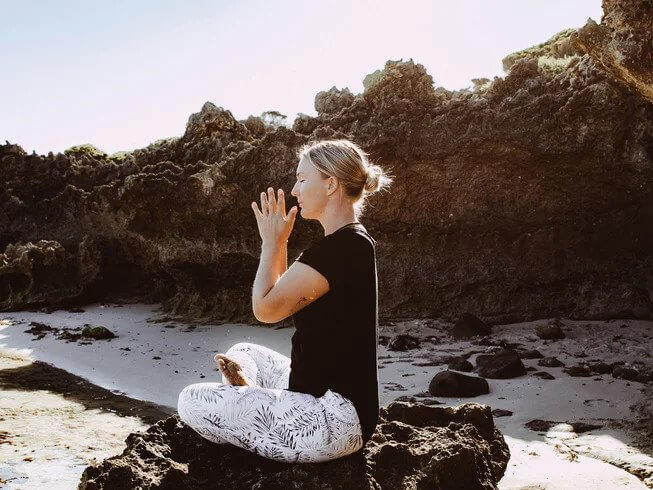 Price: $$
Location: Perth, Western Australia
Perth is located on Australia's West Coast, with access to hundreds of miles of beaches, more sunny days than almost any other city in the world, and lots of access to unique wildlife.
It's the perfect place to see a unique slice of Australia, get back in touch with nature, and work on your health and wellness. If you're traveling on your own and want to make friends and explore the Margaret River wine region while you're on retreat, you'll love this option.
It's for yogis of all levels and offers daily yoga and mindfulness classes as well as access to wine tastings while you're in the area.
At night, you'll stay in a glamorous tent and enjoy the outdoors and you'll also have the chance to participate in other experiences and workshops such as hikes, cooking classes, and even gin tastings during your stay.
Is This the Best Daypack EVER???
Price: $
Location: Guilderton
Guilderton is around 100km north of Perth in Western Australia. This tourist town is famous for its coastal location and access to Moore River, where you can spend your free time swimming, paddling, or fishing or just enjoy the lovely natural surroundings.
In this idyllic location, you'll have the chance to do two yoga classes a day, which is ideal for beginners who want to get an excellent grounding in the basic practices.
This retreat will also give you the chance to do regular meditation and join candlemaking and clay modeling classes.
You may also be able to try out SUP yoga, weather-dependent, where you try to do yoga on a paddle board! The accommodation is a simple beach house which, although basic, is perfectly comfortable and located close to all of the area's natural wonders.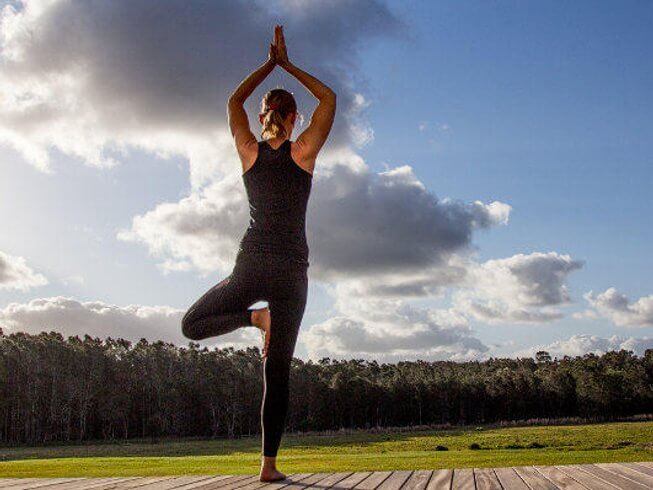 Price: $
Location: Byron Bay, Australia
Byron Bay is truly a famous destination when it comes to surfing, beaches, and a relaxed lifestyle. You can be a part of that when you stay at this retreat, with its mix of relaxing yoga and adventure activities! You'll be part of Byron Bay's surfie lifestyle from the moment you step into this retreat.
You'll be picked up at the retreat every day for a surf lesson before you head back to your accommodation for your daily yoga session.
And the rest of the time, you'll relax in Bohemian splendor and enjoy happy hour as well as the relaxed atmosphere. The retreat includes only one meal a day, so the rest of the time you'll have to explore Byron Bay's many restaurants and try the local food.
Don't forget insurance
ALWAYS sort out your backpacker insurance before your trip. There's plenty to choose from in that department, but a good place to start is Safety Wing.
They offer month-to-month payments, no lock-in contracts, and require absolutely no itineraries: that's the exact kind of insurance long-term travellers and digital nomads need.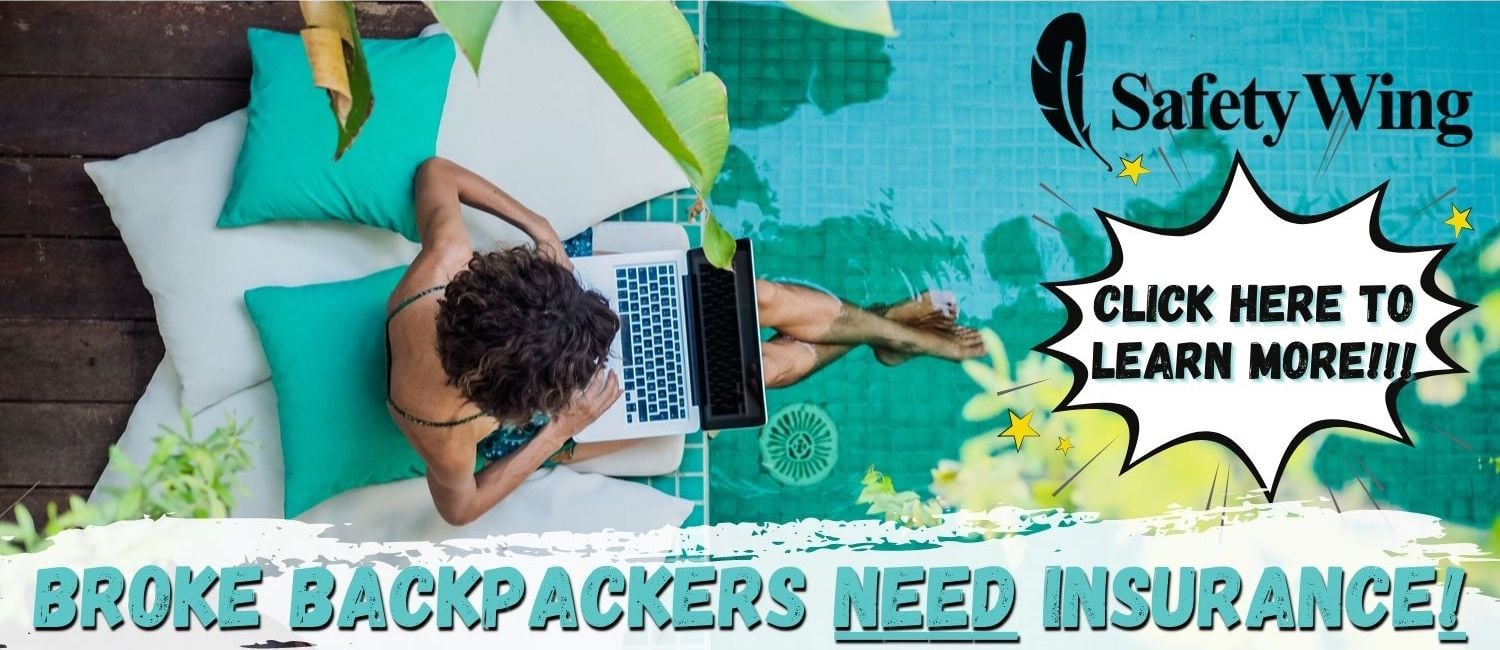 SafetyWing is cheap, easy, and admin-free: just sign up lickety-split so you can get back to it!
Click the button below to learn more about SafetyWing's setup or read our insider review for the full tasty scoop.
Final Thoughts on Yoga Retreats in Australia
Rugged, wild, and exciting, Australia is a dream destination for many travelers. And now it's become a place where you can make a deeper connection while you travel.
Through yoga and other alternative practices, you can leave Australia with a new attitude, a calm mind, body, and soul. What better souvenirs to take home than that?
Remember that when choosing a retreat in Australia, the goal is to relax and rejuvinate. Every traveler needs different things in order to do this, so take some time to work out what you need from a retreat over what you want.
Wherever you go, I hope you find what you're looking for at one of Australia's best yoga retreats.
---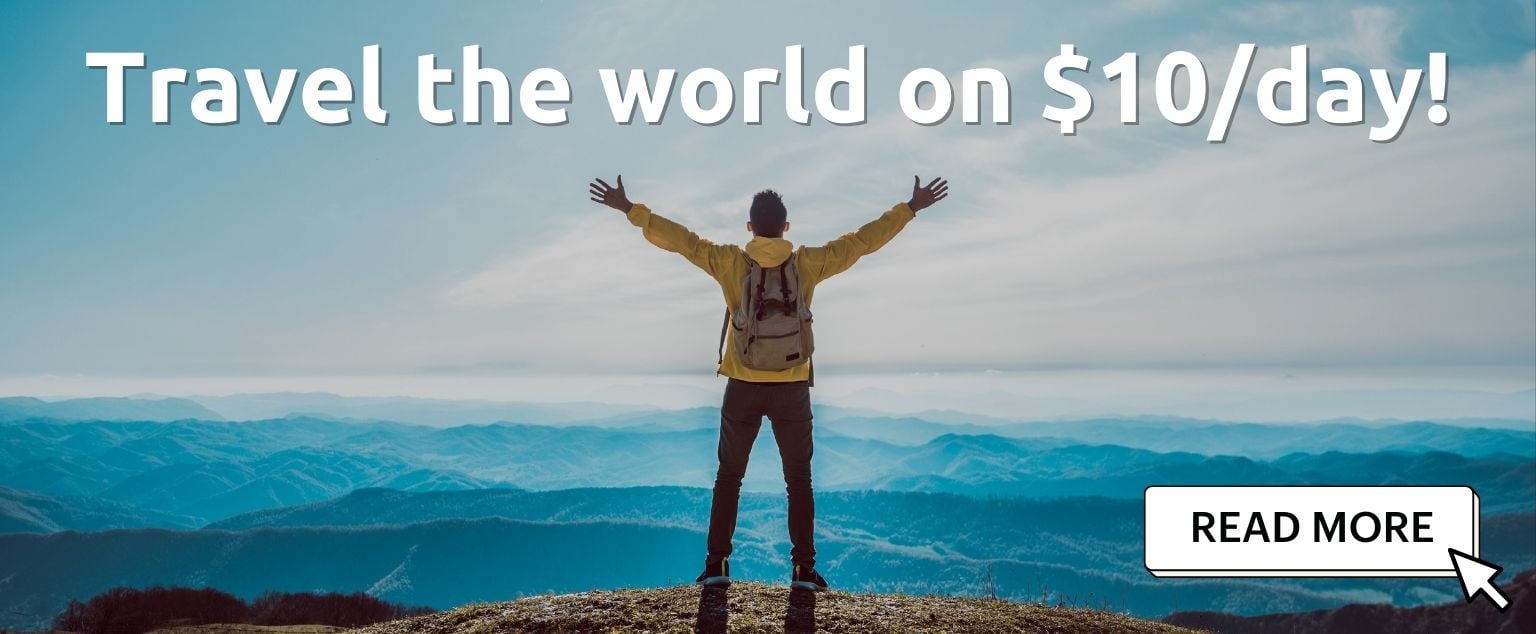 And for transparency's sake, please know that some of the links in our content are affiliate links. That means that if you book your accommodation, buy your gear, or sort your insurance through our link, we earn a small commission (at no extra cost to you). That said, we only link to the gear we trust and never recommend services we don't believe are up to scratch. Again, thank you!