There's no better vacation destination than Australia. Swim at the largest coral reef in the world, take epic road trips through the Outback and soak up city life in Sydney and Melbourne. Australia really does have it all. And it's got accommodation to match too!
In fact, there's so much choice when it comes to where to stay in Australia that you may end up feeling overwhelmed. And it's a pretty big country too – you're going to have to pick and choose what to see as the distance between the cities is so great. So, how do you know which is the right one for you?
That's where we come in. Our expert travel writers have compiled a list of the best places to visit in Australia including the top lodging in each city. We've taken into account different budgets and travel styles, and chosen the best picks for Australia accommodation, giving you only the top options that are out there.
With our guide, you'll be able to make the most of your vacation Down Under, exploring only the most exciting locations whilst staying in awesome accommodation. Let's jump in together!

Unlock Our GREATEST Travel Secrets!
Sign up for our newsletter and get the best travel tips delivered right to your inbox.
Quick Answers: Where is the Best Place to Stay in Australia?
Map of Where to Stay in Australia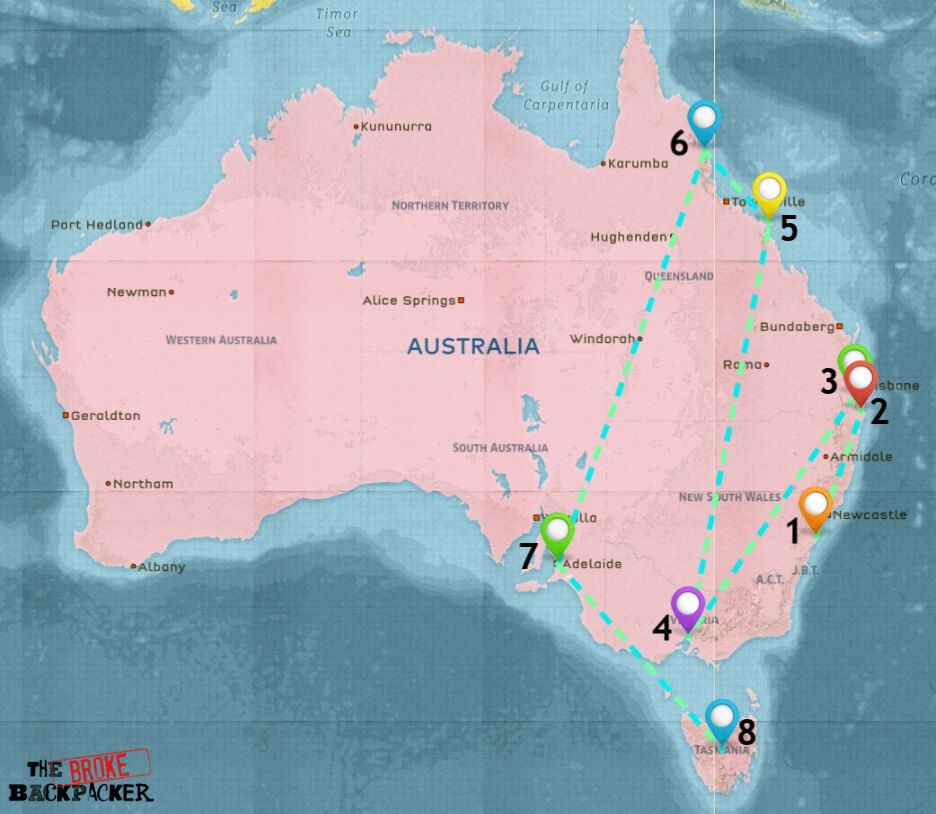 Sydney – Overall Best Place to Stay in Australia
If you can only visit one place in Australia, it has to be Sydney. Unsurprisingly, many people mistake it for the capital (which is actually Canberra) due to just how much is going on here. It's home to some of the best nightlife, nature, and landmarks in the country and is one of the best places to visit if you're backpacking Australia.
How many other cities allow you to explore a site like the Sydney Opera House in the morning followed by a bushwalk between two beaches in the afternoon? That's what we thought! And that's why we love Sydney.
Sydney is pretty huge and is made up of several neighbourhoods. For those who want to be in the thick of the action, the CBD is the place to be. However, it does come at a price as it's one of the more expensive places to stay. If you're more of a nature lover, somewhere like Manly Beach is a good option, or you can choose to top up your tan at world-famous Bondi Beach which is a popular pick for backpackers in Sydney. If it's food and drinks you're looking for, Newtown is your best bet. With its hipster vibe, it's an awesome place to visit in Sydney.
Sydney is a great base for your adventures in Australia. The airport means you can easily get to other locations such as Byron Bay and Perth, but there's a whole lot nearby too. Think national parks, the Blue Mountains, and some epic beaches as well. You could spend weeks here and still not see it all!
The Best Places to Stay in Sydney
Here are three of our favourite places to stay in Sydney. As you'd expect in such a big city, there's a huge choice of accommodation to suit all budgets. We've thought about the most popular attractions in town and made sure to pick places that are easy to reach on foot or by the public transport system. Let's take a look!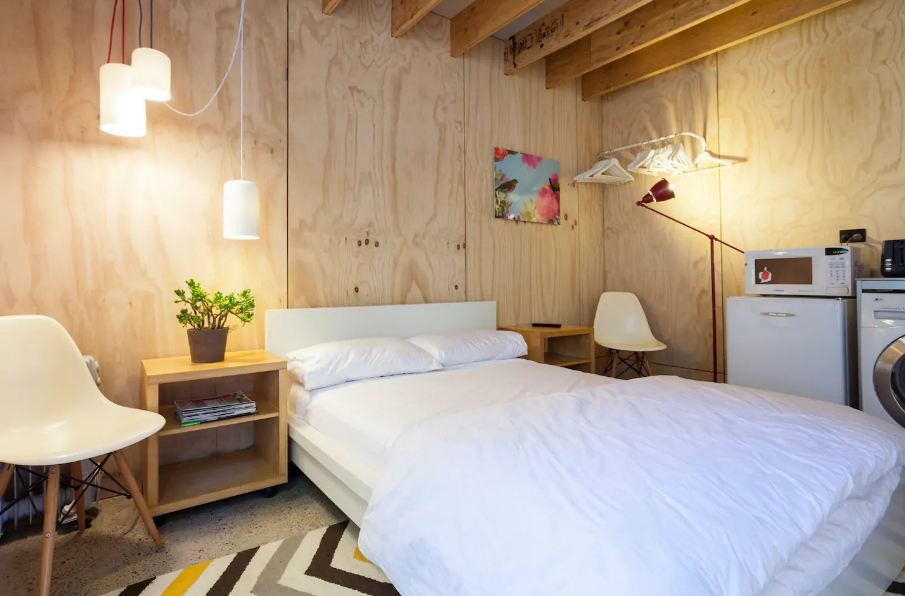 Don't just take our word for it, this popular hostel in central Sydney has the title of best hostel in Australia and has a whole bunch of other awards to its name as well. Perhaps it's the guided city walks, the on-site bar, or just the laid back atmosphere. Whatever it is, it's the best hostel in Sydney!
Darling Harbour is where you'll find some really cool Sydney attractions, including the Maritime Museum and Aquarium. Since it's in the CBD it's great for business travellers visiting the city. You get a lot of bang for your buck at this three-star hotel, and there'll certainly be no complaints about the location!
Best Airbnb in Sydney – Architect designed private studio
This self-contained studio is in the Redfern area, so it's close to the CBD but you'll get a peek into local life too. If you want to cook your own meals, there's a kitchenette – while there's a shared terrace with the homeowner should you fancy catching a few rays.
Architect designed private studio is one of our favourites in Australia but they're not taking guests right now. We're not sure if they're closed for good but we hope they'll come back soon.
Melbourne – Best Place to Stay in Australia for Families
Travelling to Australia for an adventure with your family? Well, if you can fit both Sydney and Melbourne in, that's ace! If not, Melbourne has an awful lot to offer. Packed with awesome museums, animal attractions, and family-friendly restaurants, you won't struggle to find epic things to do in Melbourne. Older kids will love outdoor activities including cycling along the Yarra River too. No matter your age, there'll be something right up your alley in Melbourne. And don't worry, Melbourne is awesome for backpackers too!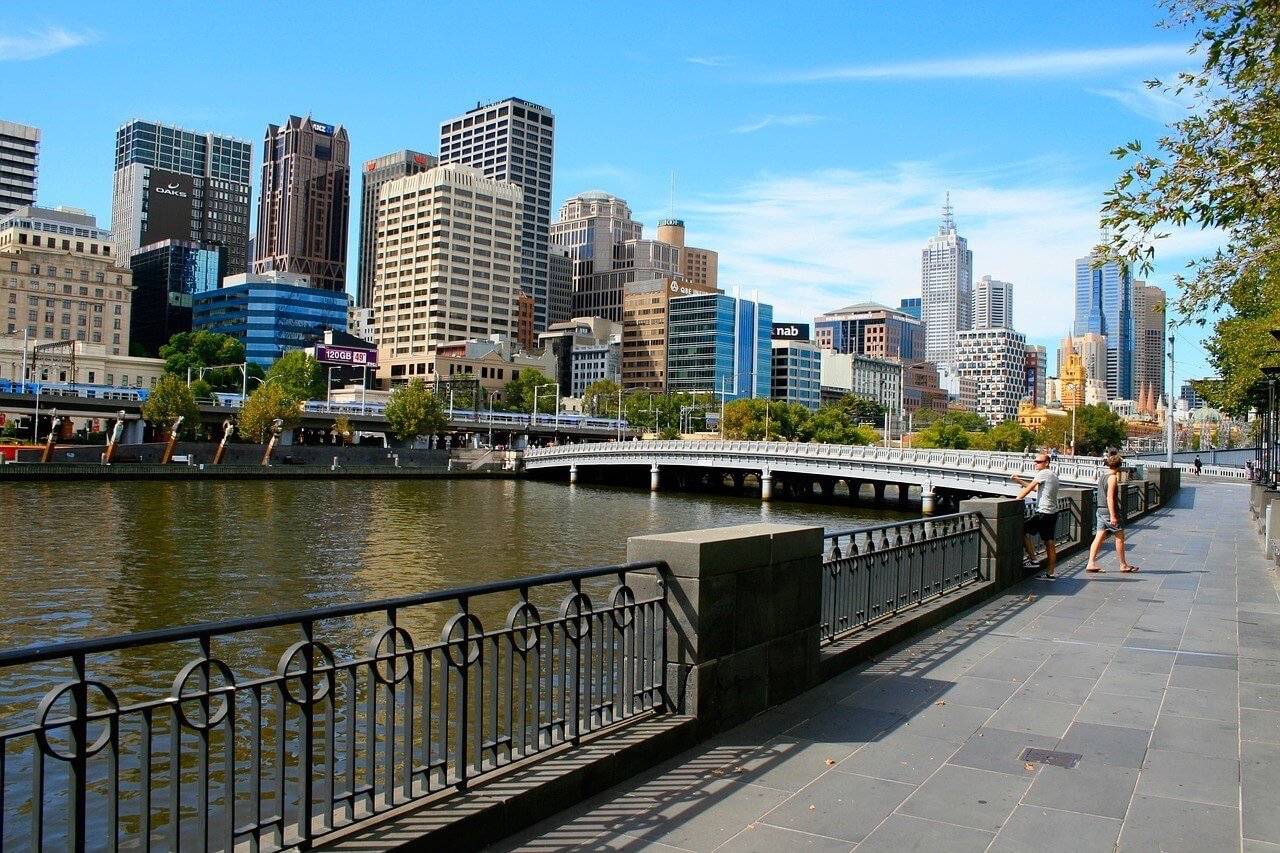 There are plenty of cool neighbourhoods in Melbourne, each with a distinct character. A great one for families is St Kilda – Melbourne's equivalent of Coney Island in New York. It's got the beach and the Luna Park which are two of the city's top attractions. You'll be spoiled for choice when it comes to cafes and restaurants too.
No matter where you stay in Melbourne, you won't be disappointed. Whether you're here for its coffee culture or family-friendly activities. And you're never too far away from a beach or a bike ride! But where should you base yourself in this awesome city to stay in Australia?
The Best Places to Stay in Melbourne
For those who are travelling as a family, you need to be slightly picky about where you stay in Melbourne. Hostels can't be too lively and that gorgeous Australian Airbnb you had your eye on may only be suitable for a couple. Never fear, we've found three of the best family-friendly properties in Melbourne. Let's take a closer look.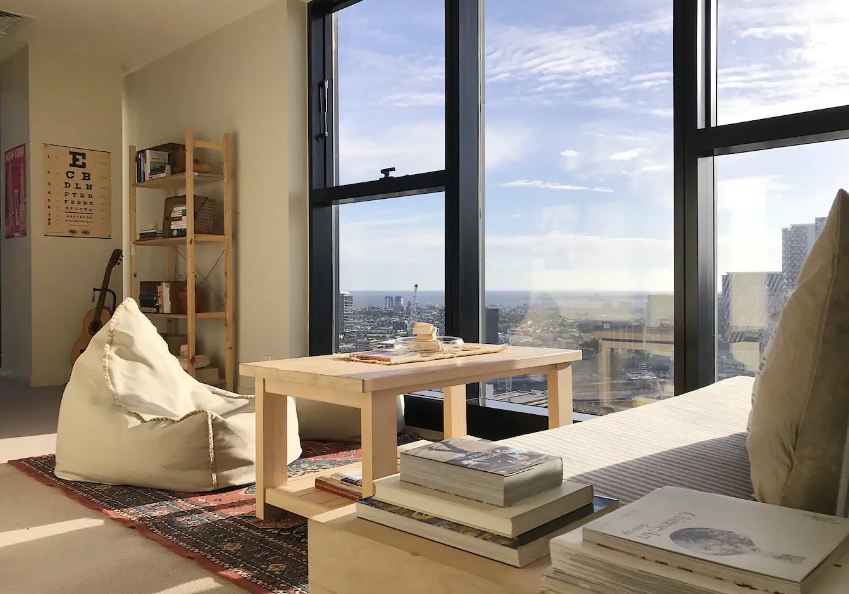 Best Hostel in Melbourne – The Nunnery
A unique hostel in the Fitzroy District, The Nunnery is the perfect example of a 19th century Melbourne House. It's also one of the best cheap hostels in Melbourne and offers a free breakfast every day, including pancakes on Sundays. While it's primarily aimed at backpackers, the 5-bed family room is a great budget option.
Right next to Melbourne Town Hall, you can't get a better location than this. And with a heritage family room, you'll see why this place is one of the top picks for families in Melbourne. There's a bar serving delicious food throughout the day, and you can even order to your room via an app.
Best Airbnb in Melbourne – CBD Apartment with amazing bay/sunset view
For an Airbnb that won't break the bank in Melbourne's CBD, check out this place. There's space for up to 6 guests across three rooms and it comes with a fully equipped kitchen so you can make everyone's favourite meal. There's a gym on site too!
CBD Apartment with amazing bay/sunset view is one of our favourites in Australia but they're not taking guests right now. We're not sure if they're closed for good but we hope they'll come back soon.
Whitsundays – Where to Stay in Australia for Couples
One of the most beautiful destinations in Australia – The Whitsundays are ideal for a romantic getaway. It's the perfect escape for you and your partner, where you can go boating, fishing, camping, diving or chill out and work on your tans at a resort – it really is up to you!
Whatever you do, you can't miss the beaches. Whitehaven is considered the best in the islands – but it definitely has a shout for best in the world. For backpacking couples or those on a budget, Airlie Beach is the place to stay. This party town has lots of cheap accommodation, and some decent eateries too!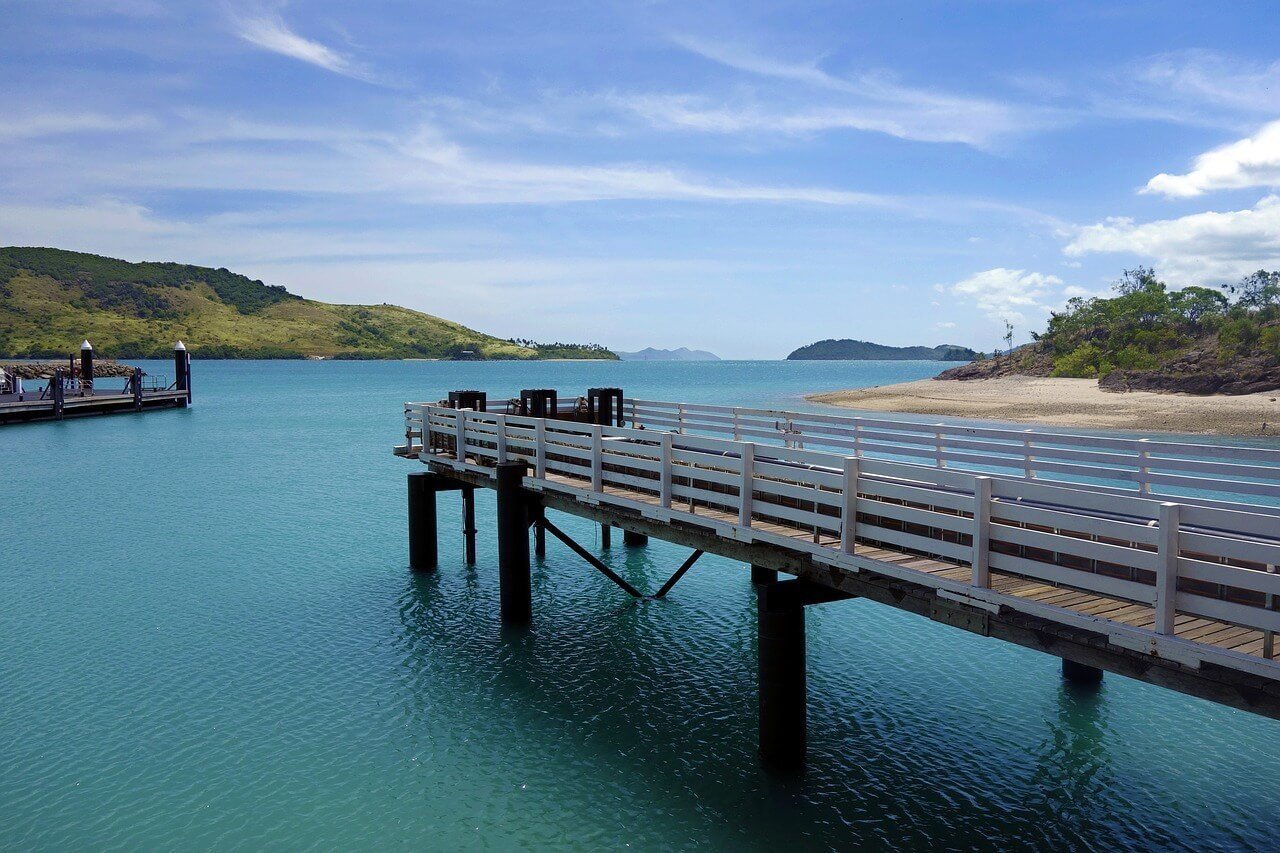 The best time to visit the Whitsundays is in September. Although it could be argued that it's a year-round destination, it does get seriously hot in the summer. Early spring means it won't be too humid and you'll be able to enjoy snorkelling and swimming in the clear waters.
So, if you want a truly romantic Australian experience, look no further than the Whitsundays. Although most places Down Under offer an amazing experience, there a few places where you can enjoy such amazing outdoor activities in a gorgeous setting like this one. And if you're travelling with your other half, of course, you're going to need the perfect place to stay!
The Best Places to Stay in Whitsundays
For those planning a romantic trip away, the pressure is on when it comes to choosing somewhere to stay in Whitsundays. You'll need a spot that's more than just a place to rest your head. Thankfully, it's easy to get something cosy and intimate and still have access to all the top things to do in the Whitsundays.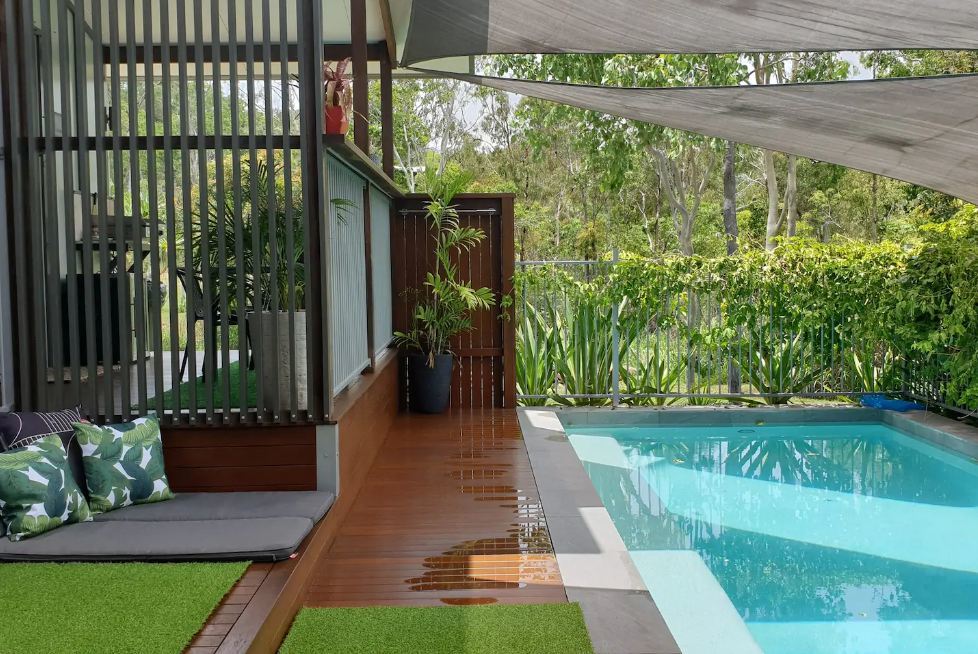 Okay, it's not right in the centre of Airlie Beach – but it's a gorgeous home with a swimming pool. There's a deck and a BBQ too, so you can spend the evening outside until it's time for bed. You won't be disturbed here – except by perhaps some local birdlife and kangaroos!
I loved Airlie Beach as a solo traveller in Aus. But if you're travelling with your other half, a sweaty and smelly dorm just isn't going to cut it. Thankfully, this awesome Airlie Beach hostel offers deluxe private rooms that won't leave a hole in your pocket. It's close to the centre, yet far enough away from the hustle and bustle so you won't be disturbed if you have an early night!
Right in the centre of Airlie Beach, you can't get a better location than this lovely hotel. There's a restaurant on-site where you can enjoy a wood-fired pizza in a casual setting, Rooms come with an en suite bathroom, but the clincher is the private balcony with views of either the ocean or the town!
Is This the Best Travel Pack EVER???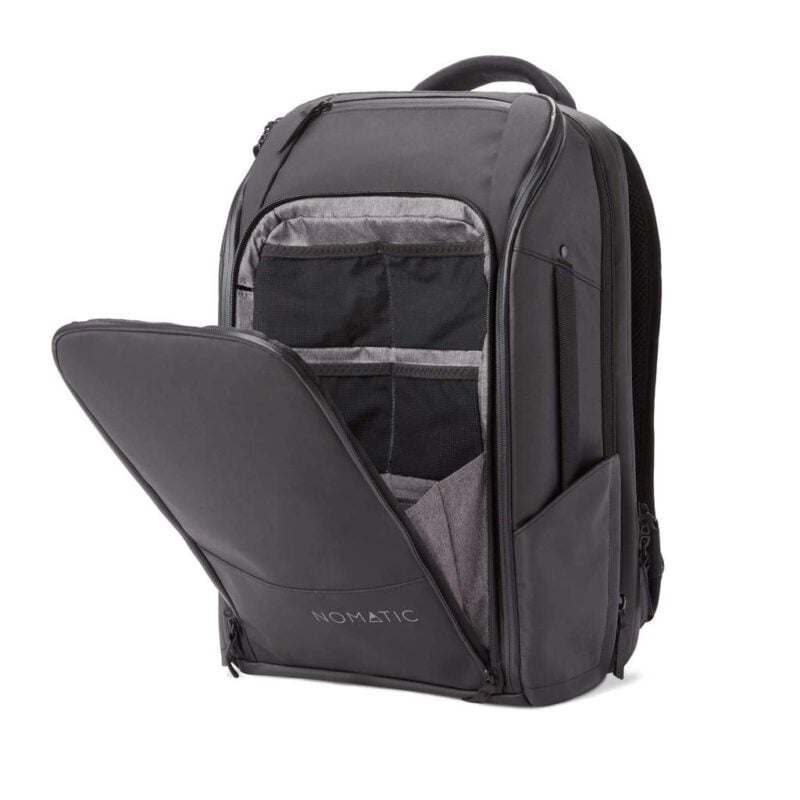 Gold Coast/Surfer's Paradise – The Coolest Place to Stay in Australia
Want to visit Australia's Capital of Cool? Look no further than the Gold Coast and the aptly named Surfer's Paradise.
It's a place where long sandy beaches and awesome waves rub shoulders with skyscrapers and some of the best nightlife in the entire country. Add in these awesome attractions of the Gold Coast which include the Infinity Funhouse, Ripley's Believe it or Not museum, and a towering observation deck – it's everything you need for a top vacation.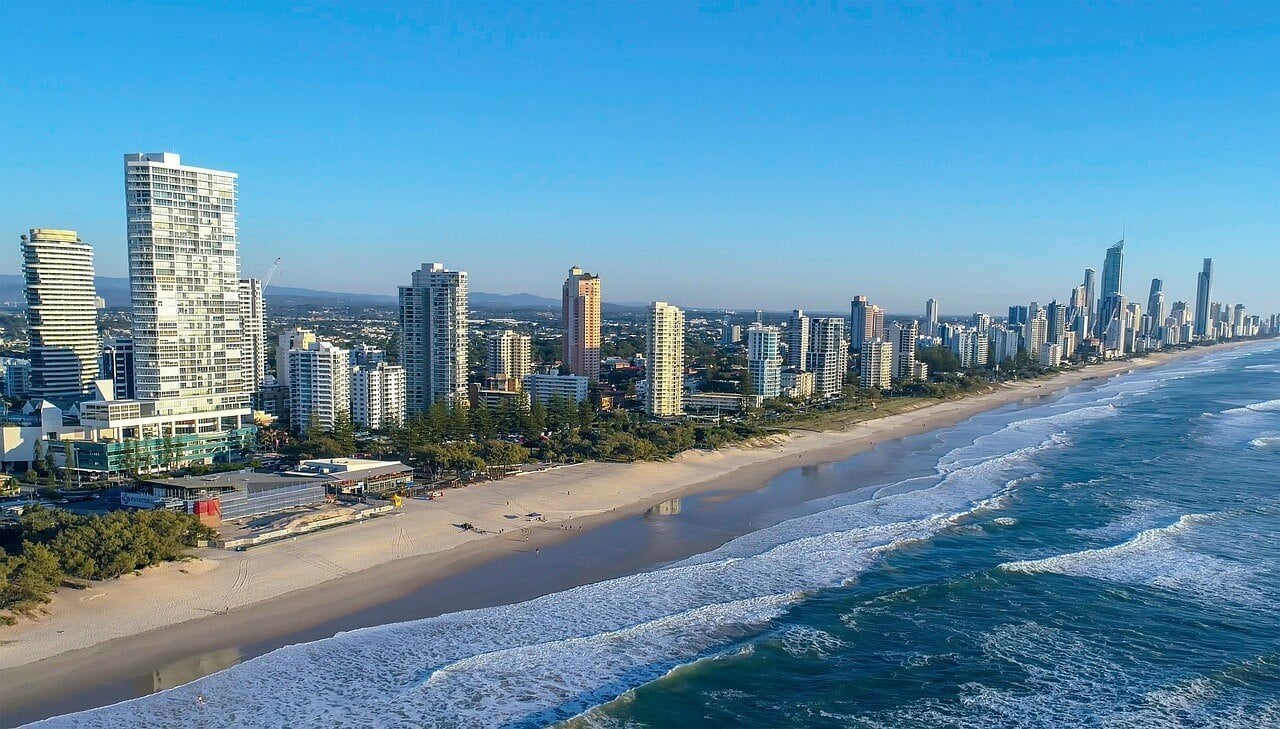 Surfer's Paradise is the most popular neighbourhood on the Gold Coast and it's best to base yourself around Cavill Avenue, especially if you're here for the nightlife. However, if you're looking for something a little more chill, don't be put off. You could check out Broadbeach which is quieter but still packed with epic places to stay or Burleigh which is known for its health food stores and veggie/vegan restaurants. If you want to get far off the beaten track, maybe try Hinterland.
Whatever you decide to visit for, there's way more than just surfing to the Gold Coast – although it's a great place to start. Here are some top accommodation options that are a stone's throw from some of the best surfing in Oz.
The Best Places to Stay in Gold Coast/Surfer's Paradise
As Surfer's Paradise is the coolest and most convenient neighbourhood for things to do on the Gold Coast, we've decided to focus on there. Here are three places that will enhance your vacation in a seriously exciting Aussie destination.
Want to live the dream in your very own Surfer's Paradise apartment for a few days? This flat on Sunset Boulevard is perfect for you and up to five of your closest family members or friends. There's a fully equipped kitchen so you can whip up dinner if you don't fancy eating out at one of the nearby restaurants.
Best Hostel in Gold Coast/Surfer's Paradise – BUNK Surfers Paradise
Not only can you top up your tan and cool off in the plunge pool here, you'll benefit from a lot of freebies. And who doesn't love those? Welcome drinks, breakfast, and a games centre mean it's really easy to meet new friends, who you'll probably end up on some wild nights out with!
Best Hotel in Gold Coast/Surfer's Paradise – The Island Gold Coast
Looking for a bit of glamour? This boutique-style hotel with a rooftop bar should satisfy your craving. You might think that a 4.5 star hotel would eat into your budget, but you'd be surprised. All rooms come with a balcony, and you'll have a view of the mountains, sea, or pool. Refreshing!
Adelaide – Best Place to Stay in Australia on a Budget
The best city to stay in Australia if you're on a budget, Adelaide may not have the celebrity status as Sydney and Melbourne. However, this doesn't mean you should be put off as the City of Churches still has plenty to offer. This laidback city is now an arts and culture hub, and it feels more like a big village than a city. Cash conscious travellers will enjoy the free museums or bushwalking in the Adelaide Hills. Backpackers usually love Adelaide too – simply because you get quite a lot of bang for your buck.
Where you stay in Adelaide depends on what type of traveller you are. Backpackers will find some great budget offerings in the CBD, while families may prefer Glenelg. Both of these districts are great for visiting the beach and the free museums – ideal for keeping costs down.
With the money you save on accommodation, you'll be able to immerse yourself in Adelaide's awesome arts and culture scene. On top of this, there are some great places to eat and drink too. You might even fancy a trip out of the city to enjoy some of the wineries nearby. We'd recommend doing a tour rather than renting a car – otherwise, how will you sample the mouthwatering wine on offer? Best you organize somewhere to stay first!
The Best Places to Stay in Adelaide
You'll be pleased to know that there are lots of choices when it comes to budget accommodation in Adelaide. As always, hostels are the cheapest but you don't have to splash out big bucks for your own private space. Pick from one of these three and you can't go wrong.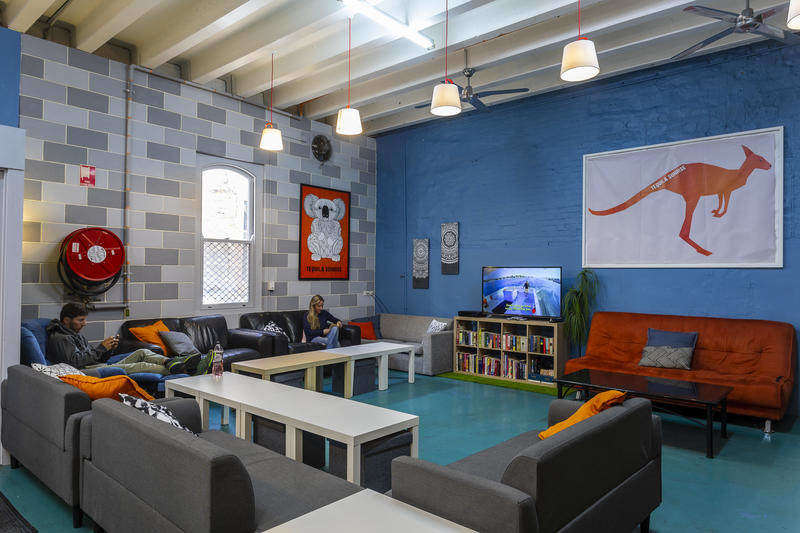 You'll struggle to find a cheaper bed in Adelaide than the Tequila Sunrise Hostel, which is right in the heart of the CBD. Things get better when you find out there's a pancake breakfast with fresh fruit, while the common room is a good shout if you want to make new friends or borrow a book.
Best Hotel in Adelaide – Marion Hotel
Known for its comfy beds and contemporary design, the Marion Hotel is one of the best hotels in Australia for the price. This one is particularly popular with couples and there's a Bistro on-site. The only issue with this hotel is that it's a bit of a trek from the CBD – but you've got beaches and parks on your doorstep to make up for that.
Best Airbnb in Adelaide – Private room in CBD
Staying with a local means you can save on costs and also get recommendations on hidden gems in the city. What's not to love? With the money you save on this Adelaide Airbnb, you'll be able to enjoy the restaurants and pubs of nearby O'Connell Street. A complimentary breakfast is also included, as well as tea throughout the day.
Private room in CBD is one of our favourites in Australia but they're not taking guests right now. We're not sure if they're closed for good but we hope they'll come back soon.
The Future of the SIM Card is HERE!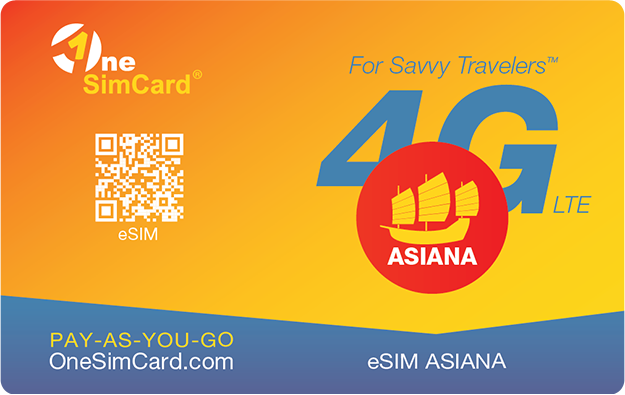 A new country, a new contract, a new piece of plastic – booooring. Instead, buy an eSIM!
An eSIM works just like an app: you buy it, you download it, and BOOM! You're connected. It's just that easy.
Is your phone eSIM ready? Read about how e-Sims work or click below to see one of the top eSIM providers on the market and ditch the plastic.
Buy an eSIM!
Nimbin + Byron Bay – One of the Most Unique Places to Stay in Australia
Do you want to come across a free impromptu concert in a backstreet in the evening? How about enjoying ethically sourced local ingredients in cafes and restaurants? Or perhaps you just want to try surfing for the first (or fiftieth) time. Byron Bay is a truly special place in Northern NSW – and as just a short flight from Sydney, it's a great place to enjoy a weekend.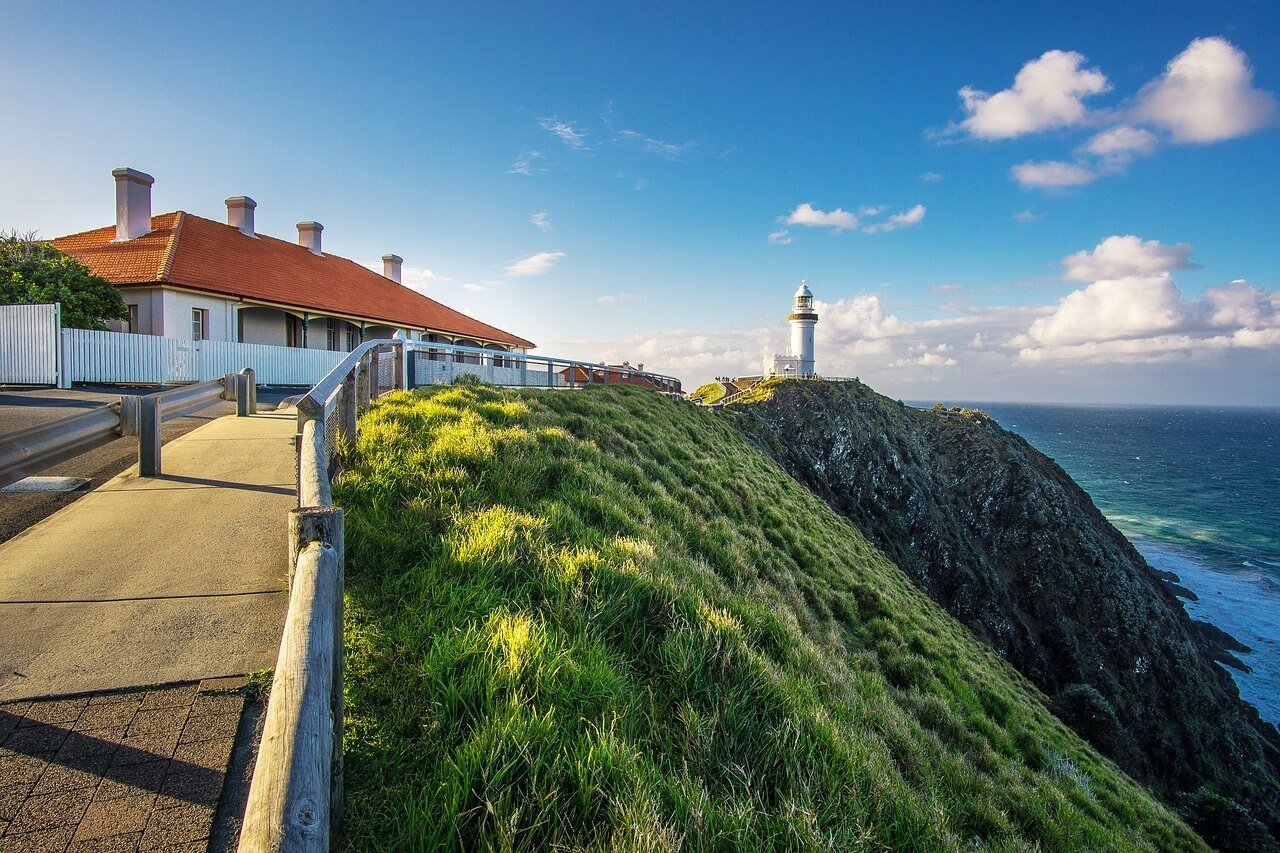 Staying in Australia's most unique location offers a lot of choices – Backpacking Byron Bay is great because it's a small town so wherever you stay you're going to be close to the centre of the action. Fletcher Street has a big selection of backpacker hostels and cheap hotels, which is quite a relief in the city with the most expensive real estate in the country.
If you want to soak up one of the most enticing atmospheres in Australia, Byron Bay is the place for you. As well as surfing, you can trek out into the hinterlands or just lay on the beach. And of course, you can't miss walking to Cape Byron lighthouse, the most easterly point of mainland Australia. Naturally, you'll need somewhere to stay in Byron Bay…
The Best Places to Stay in Nimbin + Byron Bay
As we've already mentioned, Byron Bay is the most expensive place to live in Australia. And while you can travel on a budget, restaurant and cafe menus might cause your eyes to water just a little. Thankfully, there are some cheap accommodation options to make your costs more manageable.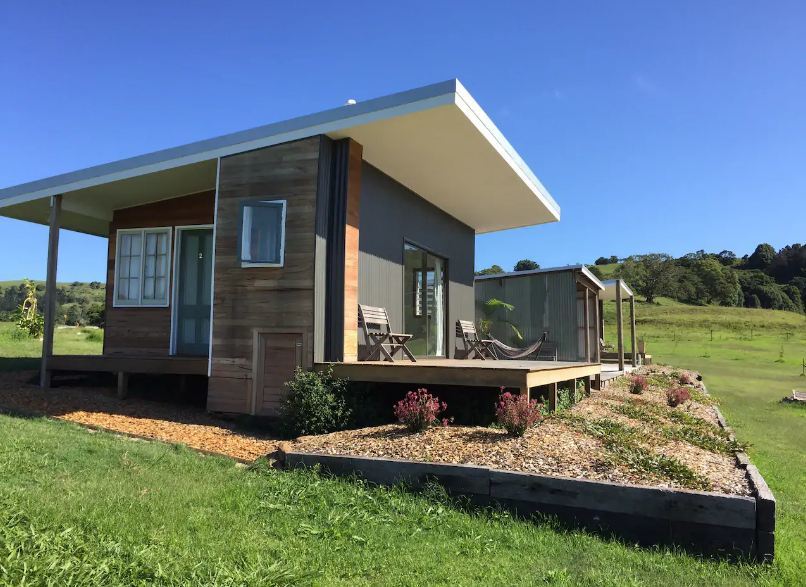 If you want to really make the most of the surrounding countryside around Byron, then check out this cabin in Australia. The farmstay offers the ultimate relaxation while you can still make the most of the town. It's pet friendly too!
Listed as one of the top 10 large hostels in the world in 2019, you don't just have to take our word for it that Wake Up! Byron Bay is an awesome place to stay. A little away from the main drag, the beachfront location means you've got a hell of a pretty walk to the centre. However, there's more than enough entertainment to keep you here in the evenings.
Best Hotel in Nimbin + Byron Bay – Waves Byron Bay
While some hotels in Byron Bay definitely will break the bank, Waves won't. And it's just a stone's throw from the town's Main Beach too. Every room has a king-sized bed so you can rest those aching muscles after a day of surfing.
Save $$$ • Save the Planet • Save Your Stomach!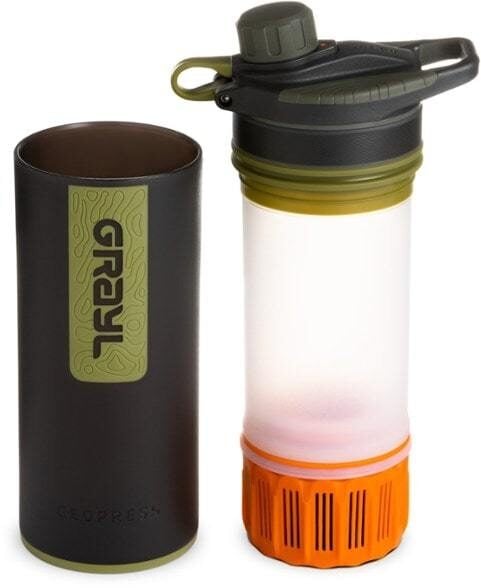 Drink water from ANYWHERE. The Grayl Geopress is the market's leading filtered water bottle protecting your tum from all the waterborne nasties. PLUS, you save money and the environment!
Single-use plastic bottles are a MASSIVE threat to marine life. Be a part of the solution and travel with a filter water bottle.
We've tested the Geopress rigorously from the icy heights of Pakistan to the tropical jungles of Cuba, and the results are in: it WORKS. Buy a Geopress: it's the last water bottle you'll ever buy.
Buy a Geopress!
Read the Review
Cairns – Where to Stay in Australia for Adventure
Cairns is an unapologetic tourist down, but who can blame it? Lots of travellers backpack their way through Cairns every year. In the far north of Queensland, it's the gateway to the Great Barrier Reef, the largest coral reef in the world. If you'd prefer to stay dry(ish) there's the Wet Tropics World Heritage Rainforest and the Kuranda Scenic Railway. It's an outdoor adventurers paradise!
Now, chances are you won't be spending so much of your time in Cairns as in the other places on this list as the real attractions are outside of the city. However, it is home to some of the best hostels in Australia, and to make the most of the nightlife and backpackers bars, Esplanade and the City Centre should be on your itinerary. Paramatta Park is good if you're keeping your costs low, while Cairns North is seriously cool.
Wherever you end up staying, be sure to be near a travel agent so you can plan your reef and rainforest adventures accordingly. Here are three places that'll allow you to put your money towards adventure while still have an epic time.
The Best Places to Stay in Cairns
You know how it is now – we're going to show you three of the best places to stay in Cairns according to budget and travel style. Hopefully, you'll be able to get some help from your lodgings to plan your adventures.
Just two streets away from the Esplanade, this tropical hideaway is full of exotic plants and animals… well the garden is at least. It's a lovely place to dine, work, or relax after a busy day of sightseeing.
Winner of multiple awards, there's one hostel in Cairns that stands head and shoulders above the rest. There's a tour desk team that can help you book everything from day trips to skydivers. When you're exhausted, there's nowhere better to chill than a hammock around this place's awesome outdoor pool.
This modern hotel is near the City Esplanade, which you'll be able to see perfectly from around the rooftop pool. Hotel rooms are cheaper than you might expect, and there's an airport shuttle which means you won't have to worry about expensive taxi fares to get here.
Tasmania – Where to go Way off the Beaten Path
Let's round off our list of the best places to stay in Australia with the wild Tasmania. There's natural beauty aplenty on this small island, with a range of national parks. It's up to you how you experience it, but the options are endless and include hiking, kayaking, rafting, or why not treat yourself to a cruise. Animal lovers will be in heaven too, with a chance to spot the rare Tasmanian devil or penguins waddling along the shore. Backpacking Tasmania might be the most unique experience you can get in Australia!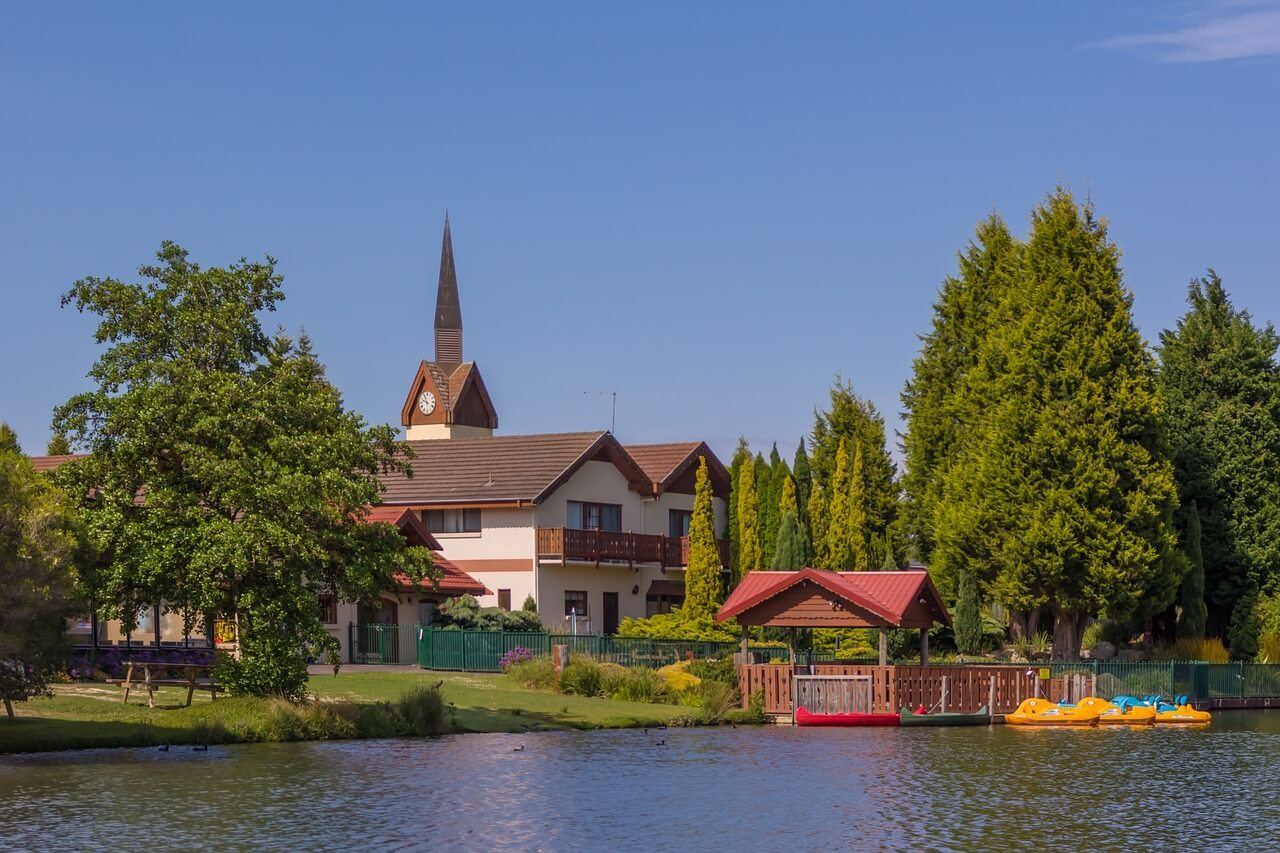 The island capital Hobart is a great place to base yourself while staying here, although if you really want to get off the beaten track you could also consider looking for a lodge or cabin deep in the hills. Visiting between December and February means you'll get the best weather to enjoy the island's many outdoor activities, though you'll pay more for accommodation.
But we promise it will be worth it as you don't want to be out trekking in the unbearable heat. As well as embarking on all the wild outdoor adventures here, it's worth checking out the island's colonial history. Add in excellent food and drinks as well as awesome festivals throughout the year, Tasmania is one of the most exciting destinations in Australia. Road tripping in Tasmania is an excellent way to discover this island.
The Best Places to stay in Tasmania
Here are three of the best places to stay in Tasmania – we've chosen two options for accommodation in Hobart as well as one that's slightly off the beaten track. It's not even that hard to get to and you're guaranteed a memorable place to stay.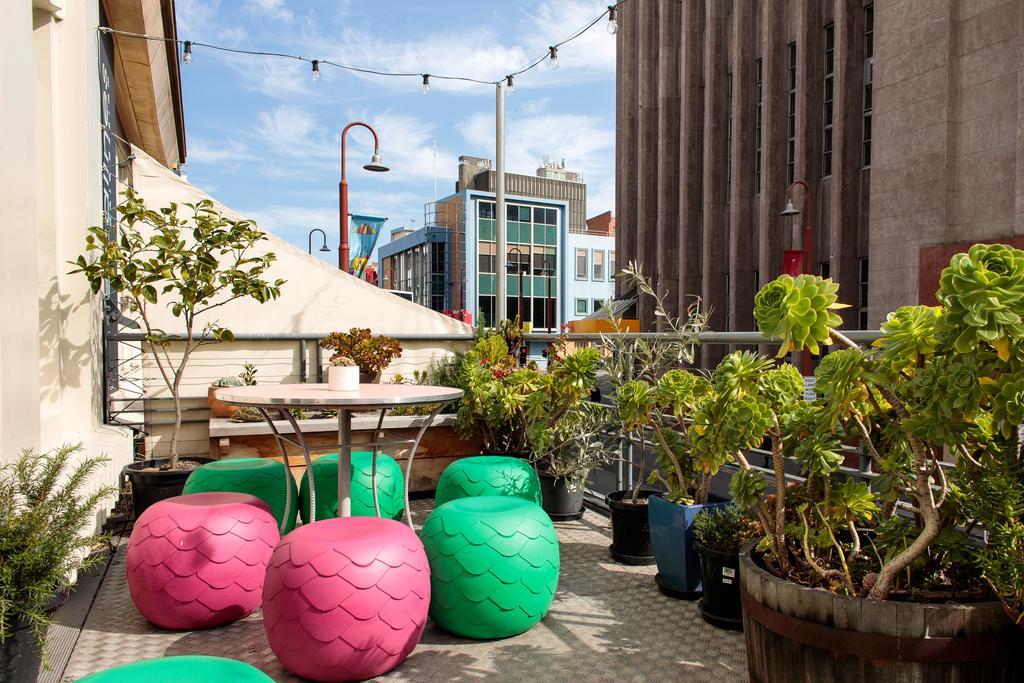 One of our favourite lodgings in Australia, this Magical Mountain nest is certainly unique. You'll be just 10 minutes from the CBD and surrounded by magical nature at the same time. Set your alarm early, as the sunrise over the Derwent River is what puts the magic in this place's name.
Do you want free tours to local landmarks, comedy nights, and live music? Yes, of course you do. Better make a reservation for the Pickled Frog then! One of Tasmania's most popular hostels, it's easy to make friends during happy hour at the bar.
A hop, skip, and a jump from some of Hobart's top attractions make The Alabama the best hotel in Tasmania. After heading out and picking up goods from the farmer's market, come back and enjoy a drink on the terrace or at the bar. Hotel comfort, hostel vibes.
The Top Places to Stay in Australia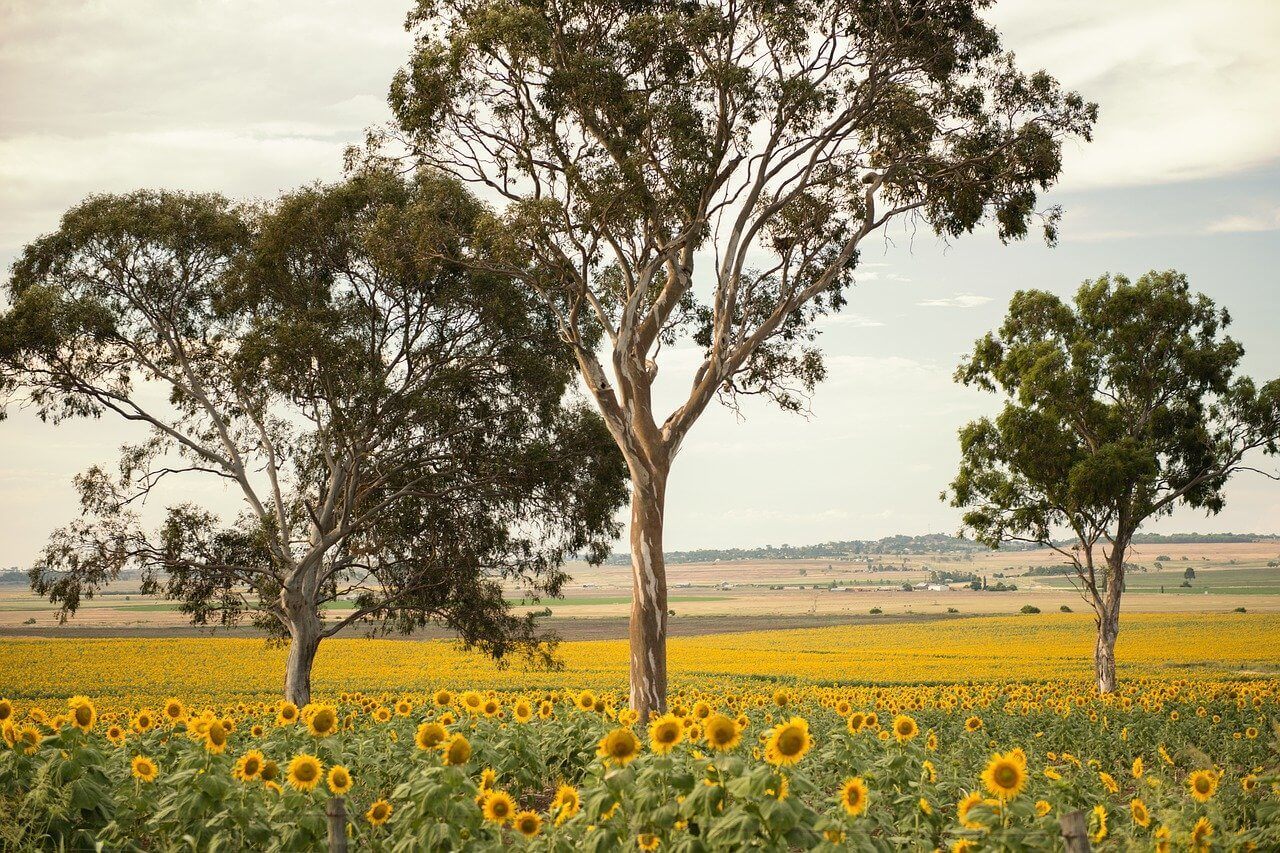 We've gone a little off the beaten track for the best Airbnb in Australia, but not too far. And can you blame us?! The Blue Mountains aren't too far from Sydney, and they're an ideal introduction to the Australian outdoors. This hideout cave has cool temperatures amid lush greenery, and there's a lodge attached too.
It's back to Sydney for the overall best hostel in Australia. You'll have noticed Wake Up! a few times on this list, and this hostel chain knows how to help you have a good time. This place blends a vibrant atmosphere with one of the most desirable locations in Sydney – Bondi Beach!
For our best hotel in Australia, it's back to Byron Bay. This five-star hotel is the most expensive place on our list, but it's well worth splashing out. It's on the beachfront and there are a number of private villas. It's easy to make the most of Byron from here, with rainforest trails nearby or a lagoon pool on site. A real treat!
Books to Read While Visiting Australia
These are some of my favorite travel reads and books set in Australia, which you should consider picking up before you begin your backpacking adventure…
Follow the Rabbit-Proof Fence – Aboriginal siblings, stolen from their families, run away from their captors and begin a journey almost a thousand miles long back to home. A leading account of the Stolen Generation.
Tree of Man – A man and his wife try and make something out of nothing, as they cultivate a little patch of land in the bush.
Cloudstreet – Two Australian families try to coexist and thrive while living together in a suburb of Perth.
Lonely Planet Australia – It's sometimes worth traveling with a guidebook. Despite Lonely Planet's history of selling out and writing about places they haven't been to, they've done a good job with Australia.

Our GREATEST Travel Secrets…
Pop your email here & get the original Broke Backpacker Bible for FREE.
Don't Forget Travel Insurance for Australia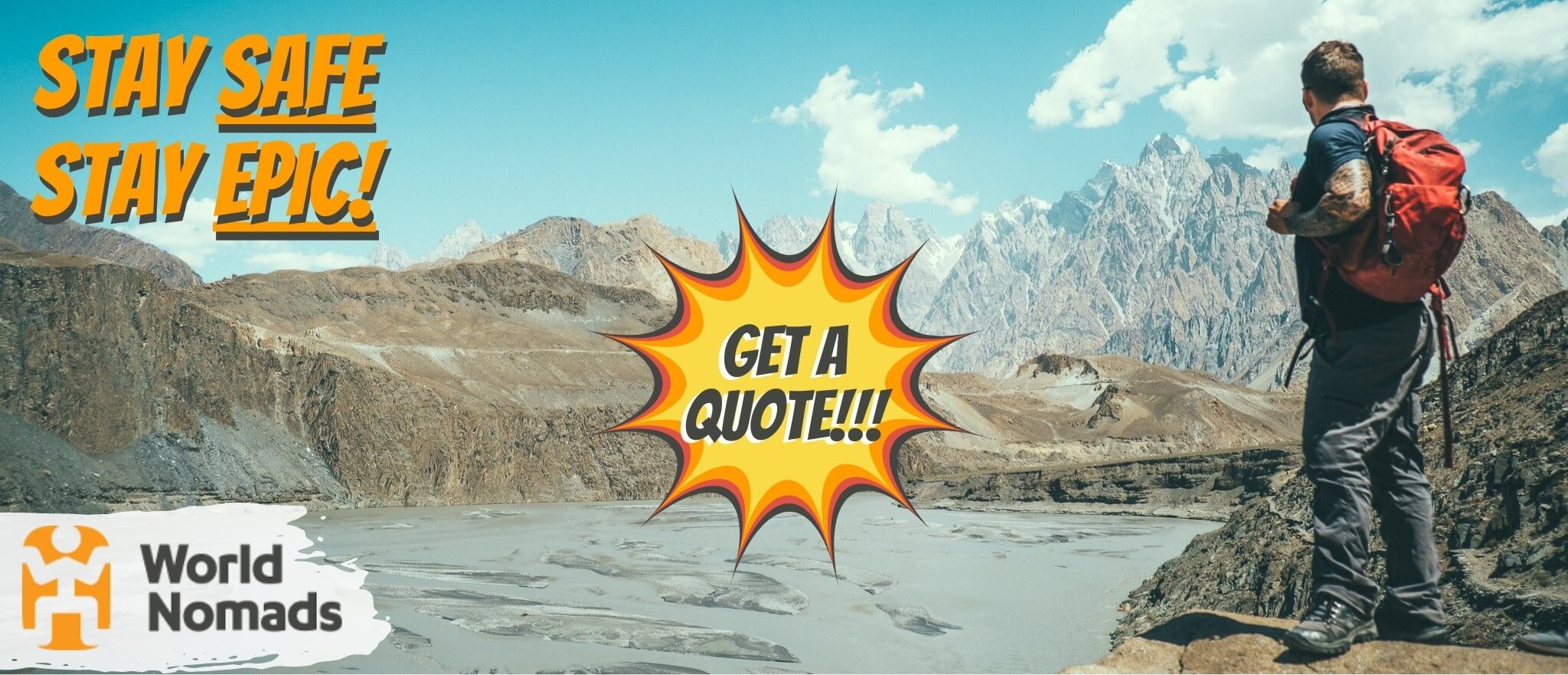 World Nomads' mission is to support and encourage travellers to explore their boundaries. They offer simple & flexible travel insurance, and safety advice to help you travel confidently.
They've been doing it since 2002 – protecting, connecting, and inspiring independent travellers just like you.
Get a quote below or read our in-depth review!
World Nomads provides travel insurance for travelers in over 100 countries. As an affiliate, we receive a fee when you get a quote from World Nomads using this link. We do not represent World Nomads. This is information only and not a recommendation to buy travel insurance.
Final Thoughts on Where to Stay in Australia
Well, that's Australia! This epic country has so much to offer travellers – from world-class beaches to wildlife adventures, it's a foodies paradise with awesome nightlife! And it's got epic accommodation to match, so whatever your budget and travel style you can be assured of a good night's sleep… Or a wild night out with your new hostel mates – up to you!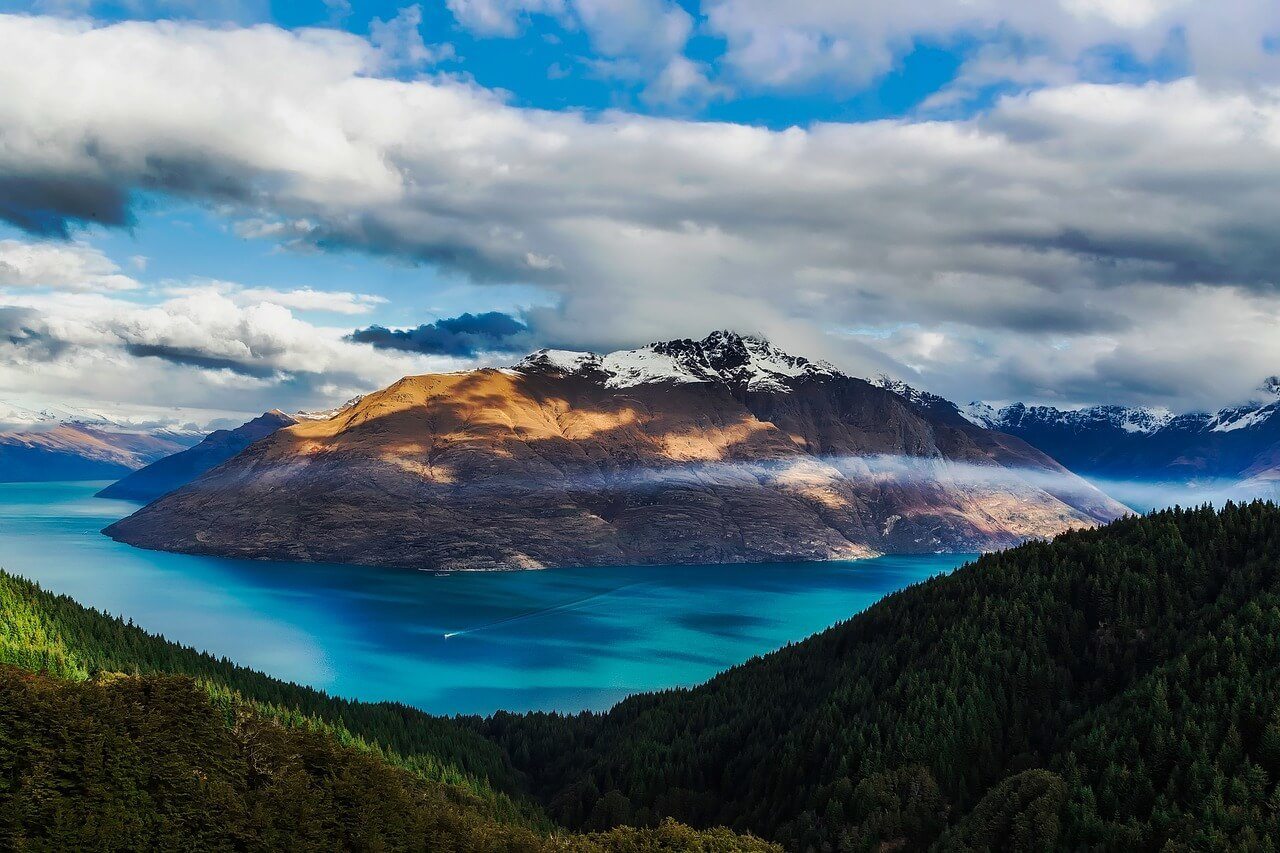 And the locations mean there's something for everyone too. Whether you want to bask in the splendour of Sydney's Harbour Bridge, try your first surfing lesson in Byron Bay, or get away from it all in the wilds of Tasmania, there's an adventure in Australia awaiting you.
Now that we've helped you plan your trip to Australia, our work here is done. We just know that your trip Down Under is going to be epic – and we hope you stay safe too. Have a great time and keep our handy list close by!
Do you own or run a kick-ass hostel? Want to be featured on this list? Get in touch at [email protected]
---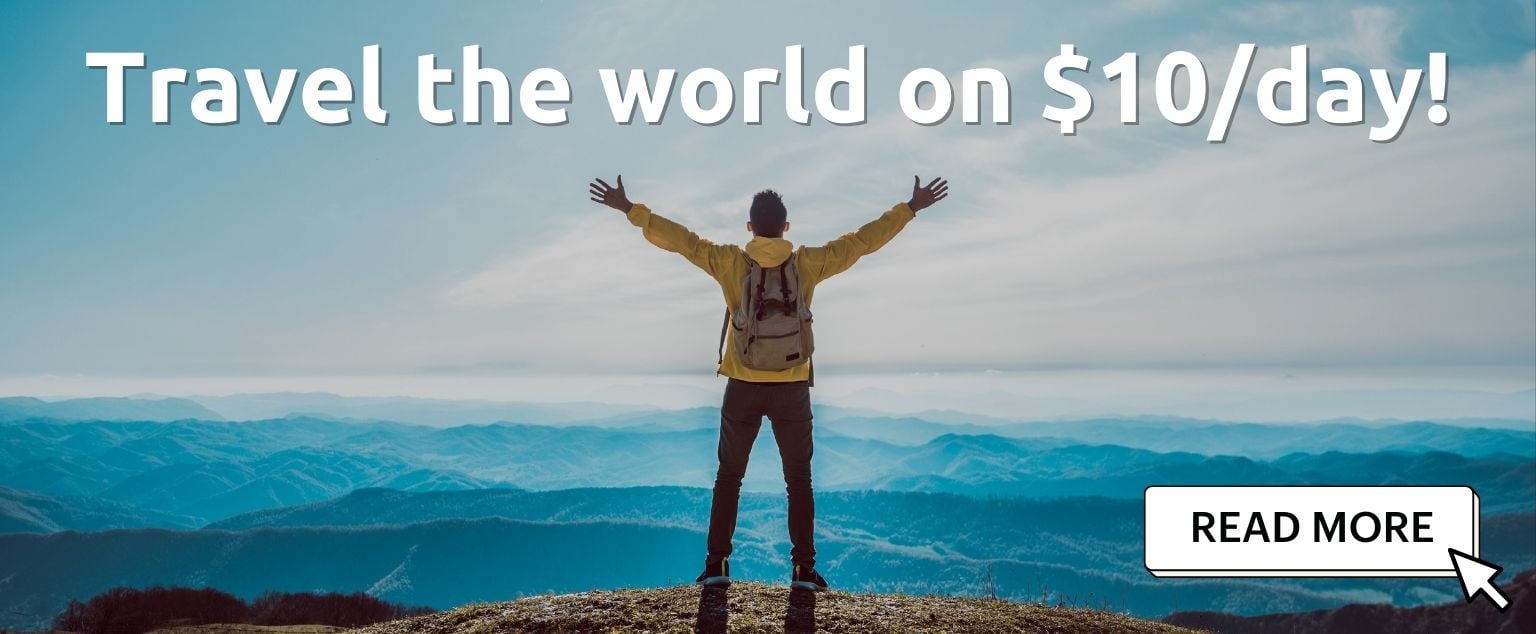 And for transparency's sake, please know that some of the links in our content are affiliate links. That means that if you book your accommodation, buy your gear, or sort your insurance through our link, we earn a small commission (at no extra cost to you). That said, we only link to the gear we trust and never recommend services we don't believe are up to scratch. Again, thank you!