Melbourne is the eclectic coastal capital of Victoria, Australia. From stunning beaches to vibrant bars and hipster hotspots, there's so much to explore in this fascinating city.
As magnetizing as it is, it can be difficult to work out just where to stay in Melbourne on a budget. Australia isn't the cheapest country to travel in, so we've gone and figured out the city's top budget accommodation.
We've narrowed our list down to the five best cheap hostels in Melbourne to suit any travel style. Whether you're looking to socialize or just want an affordable base for exploring the city, we've got you covered!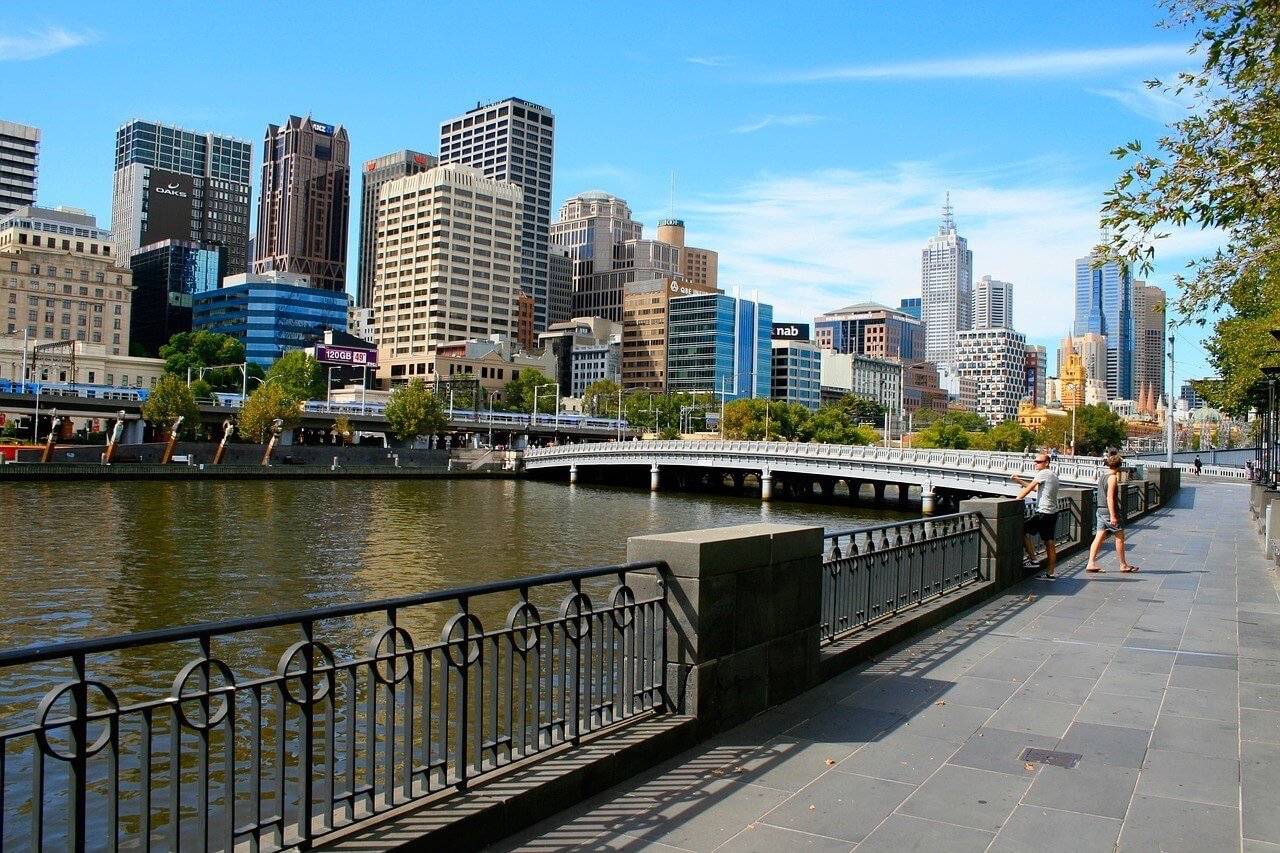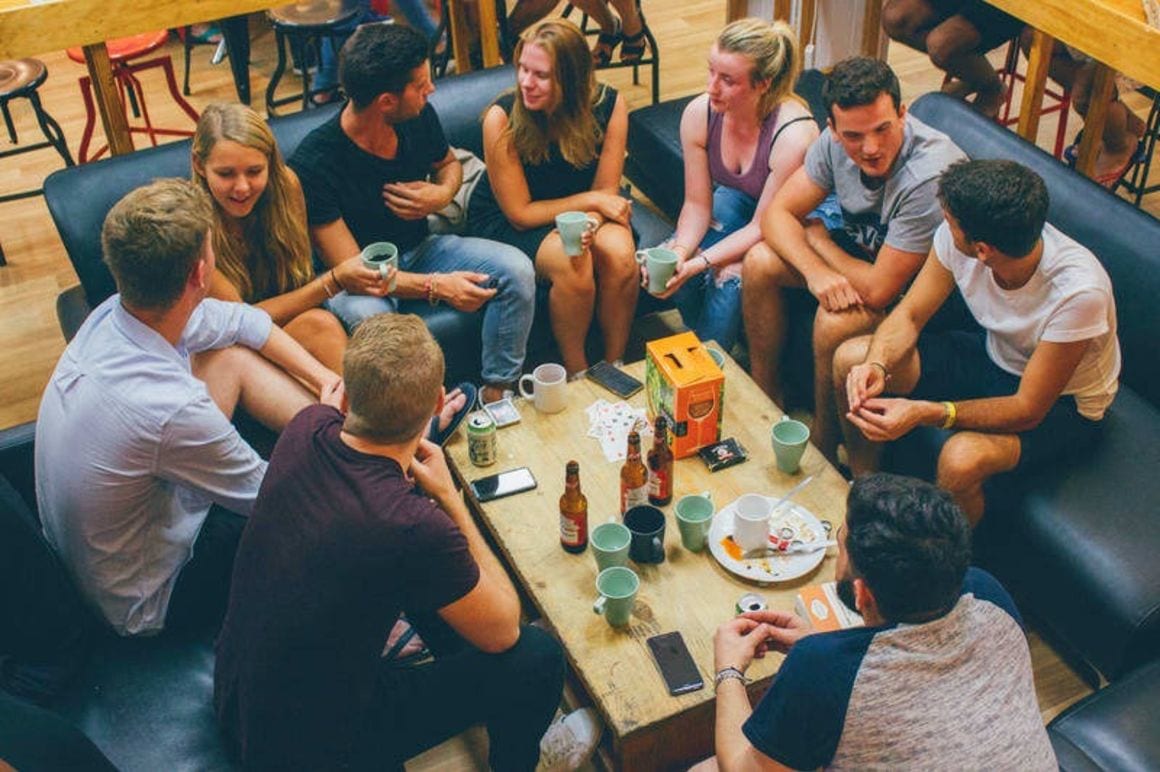 This is one of the cheapest hostels in Melbourne, ideal for anyone traveling Australia on a budget. It's not just cheap, either. The interiors here are fresh and modern, with spacious hang-out areas where you can meet and mingle with other travelers.
Advertising themselves as "a clean and friendly hostel", this place frequently receives glowing reviews from happy guests, often citing the awesome staff who make this place so welcoming.
There's a free breakfast on offer (always a plus) as well as a series of events to get involved with that won't break the bank. Kitchen facilities help you stick to your shoestring budget, too. Spaghetti hoops on toast, anyone?
How to find Melbourne City Backpackers:
This hostel sits right in the middle of Melbourne CBD. From here, it's a 10-minute walk to Marvel Stadium and Melbourne Aquarium. Other attractions nearby include the State Library of Victoria and the delights of Chinatown. The surrounding streets are also teeming with bars, cafes, and restaurants.
In terms of room options, Melbourne City Backpackers has the following dorm choices:
Female-only dorm
Mixed dorm
There are a few private rooms available, too:
Single room
Double room
Triple room
Prices start from $14 USD per night.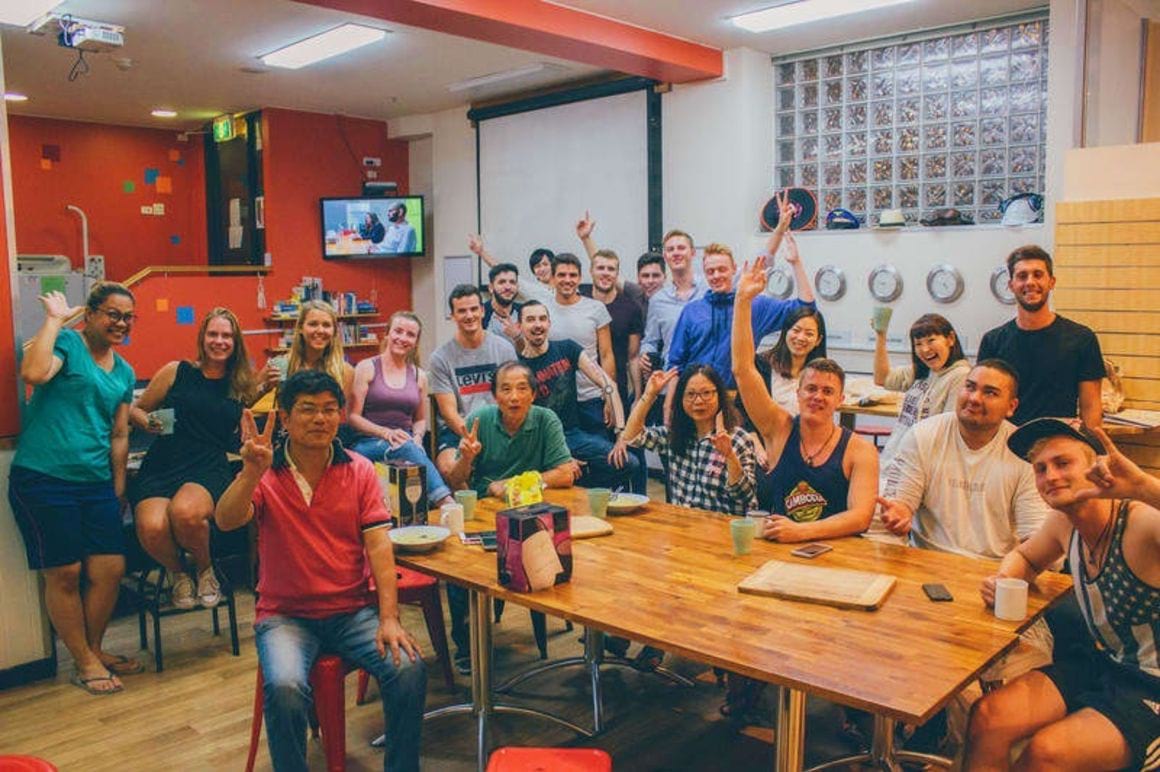 Any extras?
It may be a fairly simple place to stay, but this cheap Melbourne hostel still has some perks for guests to enjoy. These include:
Free printing
Free breakfast
Laundry facilities
Netflix
Key card access
Cafe
24-hour reception
Free walking tours
For a budget hostel in Melbourne, this one has so many perks. You'll be saving money on food and transport when you're here, and the friendly vibe makes all the difference.
The BEST Travel Backpack?!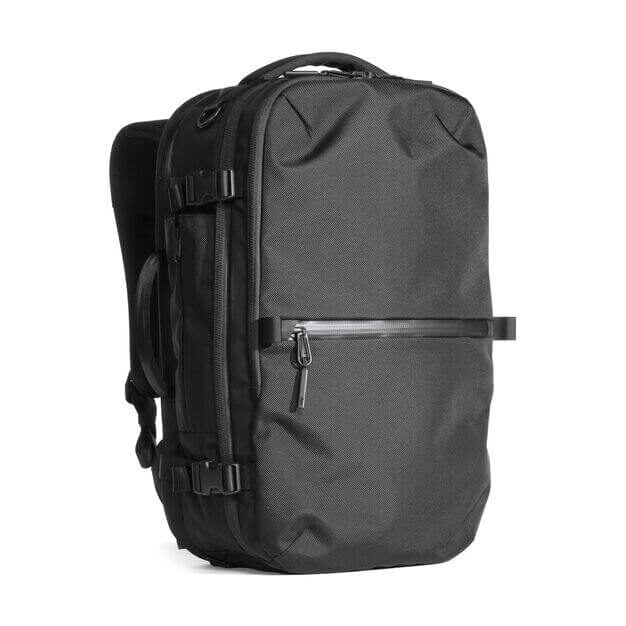 Pssssst! Not picked the perfect travel backpack yet? The Broke Backpacker team has tried out over thirty backpacks this year! Our favourite travel backpack is the Aer Travel Pack 2.
View on AER
Set in an old nunnery built in 1888, this is possibly the fanciest looking cheap hostel in Melbourne. The interiors retain much of their historic opulence, but it's become hip budget-accommodation packed full of cool communal spaces. The best aspect of The Nunnery is its rooftop terrace, which boasts stunning views of the skyline.
This hostel has become a "home away from home" for many travelers, and is a super social place to be. Budget credentials include a lavish free breakfast each morning and a roster of free events to keep guests entertained.
How to find The Nunnery:
Location-wise, this awesome budget hostel is in Melbourne's hipster Fitzroy district. You'll be a two-minute walk from the trendy Brunswick Street, and cultural hotspots such as Melbourne Museum and Carlton Gardens. There are also a whole host of bars and shops right on your doorstep.
As for sleeping arrangements, The Nunnery has a number of different rooms for varying budgets. The dorm options include:
Mixed dorm
Female-only dorm
And if dorms don't take your fancy, there are some private rooms on offer, including:
Single room
Twin room
Double room
Prices start at $15 per night.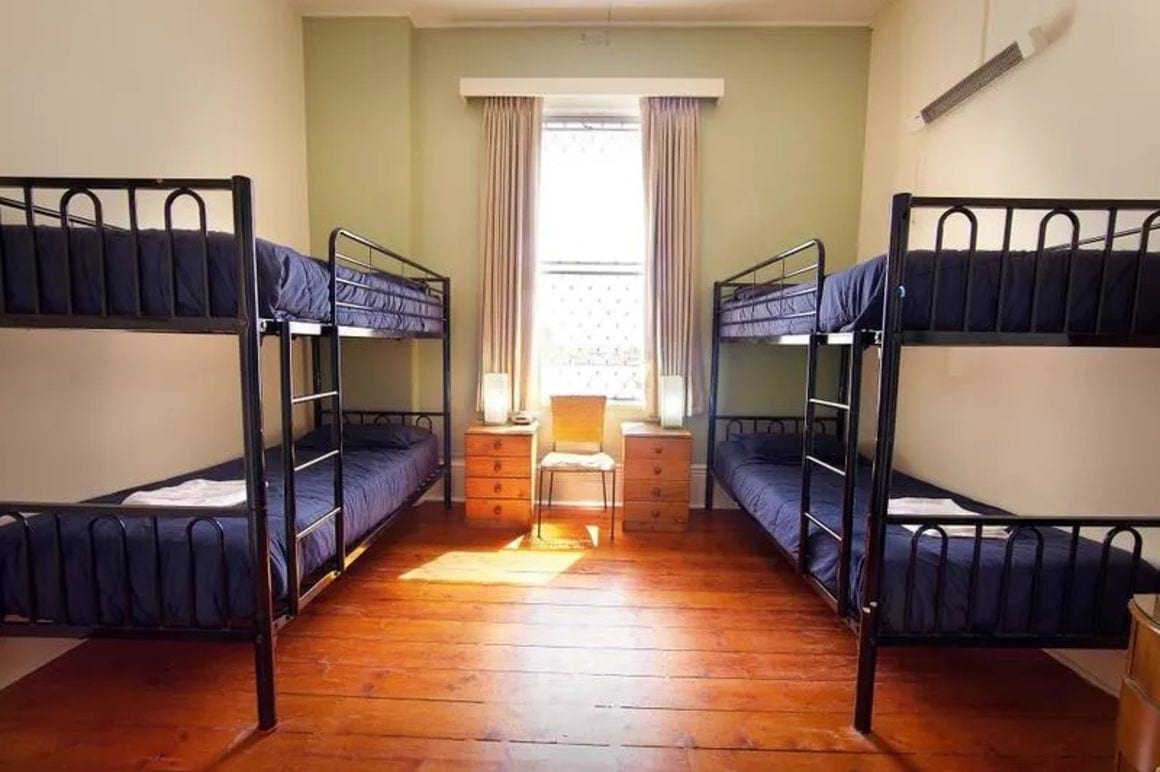 Any extras?
As well as its historic credentials, The Nunnery definitely has a lot on offer in terms of facilities and activities. These include:
Book exchange
Free breakfast
Free bike hire
Laundry facilities
Free sporting equipment for hire
Fully equipped kitchen
Outdoor terrace
Key card access
The events organised at this Melbourne hostel include:
Movie nights
Free meals
Pub crawls
Wine and nibble nights
"Pancake Sundays"
BBQs (with wine supplied)
With free perks and events galore, The Nunnery really is a fantastic option for those who want to stay in a social hostel in Melbourne on a budget. It's good fun and even better value for money!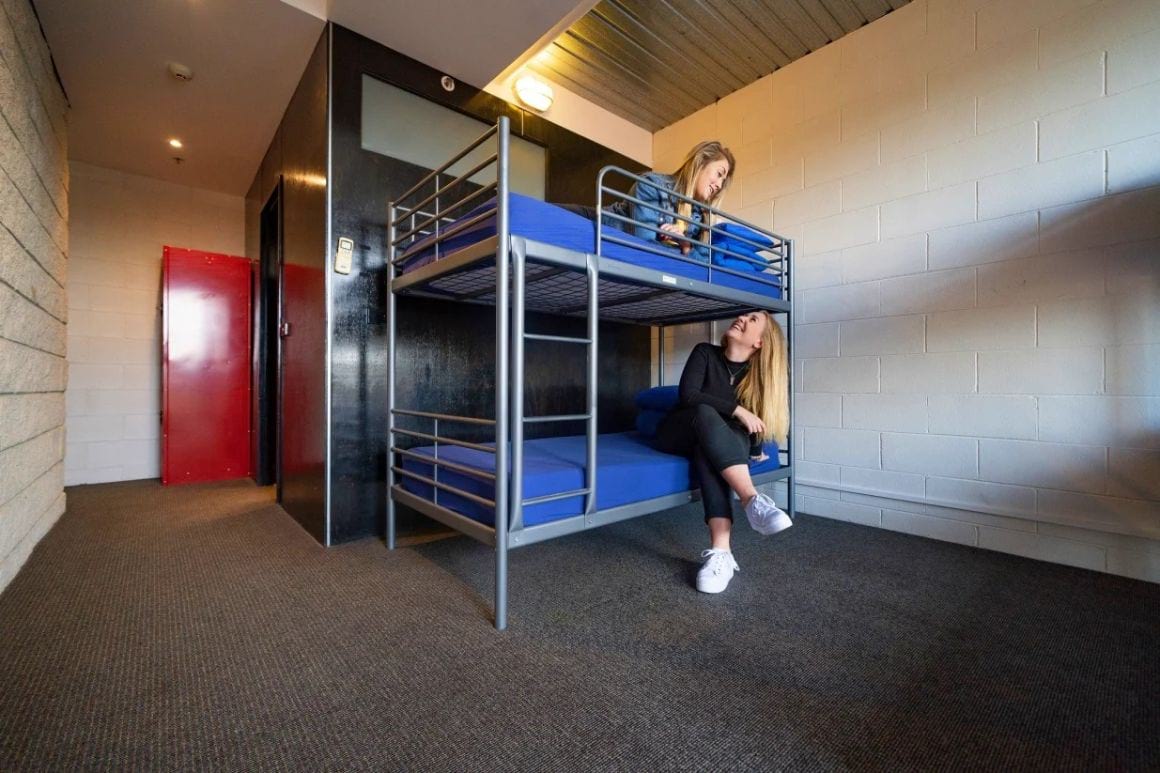 This particular hostel strikes up "a work/life balance" – that's because it's geared towards not just backpackers but travelers on a working holiday too. So if you're a digital nomad looking for a base for a few weeks, this could be a great budget option.
Housing its very own public bar, this is a social hostel where the drinks are free-flowing, and where there's always something going on, from live music to trivia nights. There's also a stunning rooftop terrace where you can enjoy DJ sets while overlooking St Kilda.
On the other end of the spectrum, there are things like workspaces and a cosy common room with a TV for quieter downtime. Weekends here do tend to get a little more raucous, however.
How to find Summer House Backpackers:
This budget-friendly hostel in Melbourne is situated smack bang in the centre of backpacker-friendly St Kilda. Specifically, you'll be right near the hustle and bustle of Acland Street, as well as Luna Park and the esplanade. Tram, train, and bus stops are all in easy reach, so getting to central Melbourne is a breeze.
Summer House Backpackers Melbourne has the following room options available. Firstly, the dorms include:
For those looking for some privacy, there are a few different private room options on offer:
Twin room
Double room
Triple room
Prices start from $22 per night.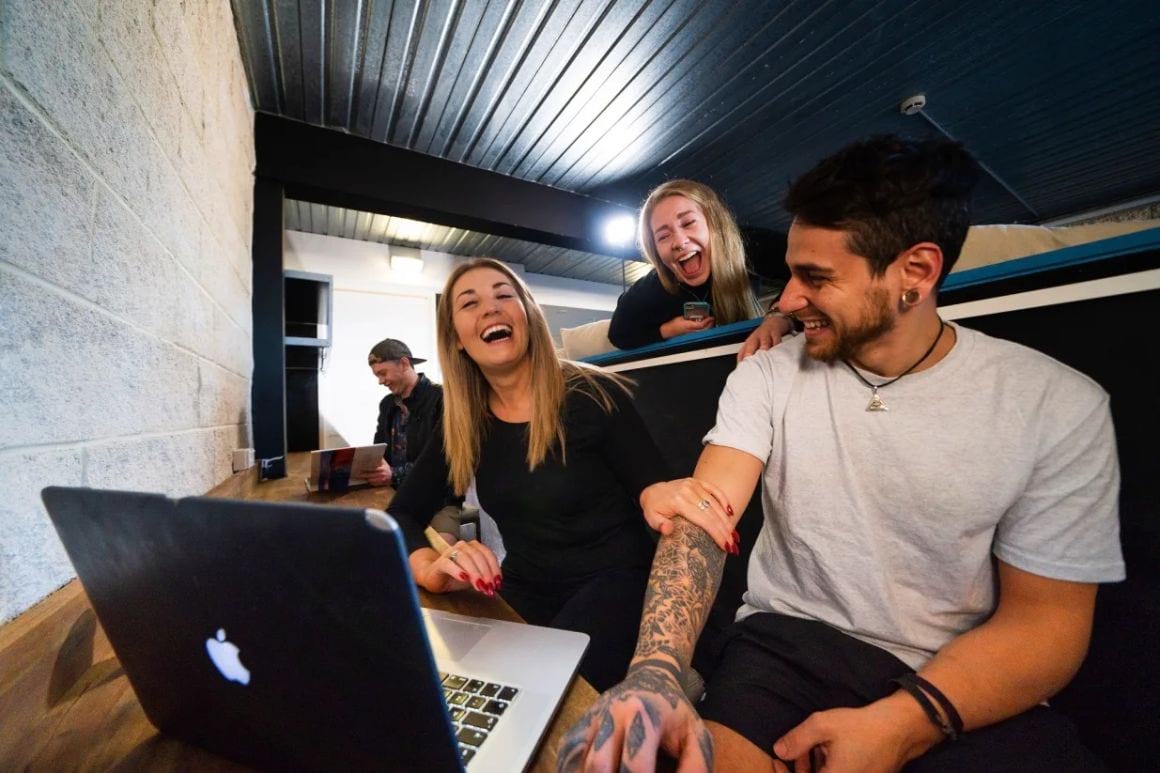 Any extras?
There are also some pretty good events going down at this Melbourne hostel, but first let's take a look at the amenities and facilities that make life easier for guests:
Free drink on arrival
Public bar (called Hotel Barkly)
Free pool table
ATM
Rooftop bar
Key card access
Free breakfast
Wheelchair friendly
As for the events, there's a whole lot of fun to be had here, including:
Trivia nights
Live music in the Hotel Barkly public bar
Pancake Sundays
"Sunday Sessions" DJ sets at the rooftop bar
Rooftop BBQs
This is more than just a cheap hostel in Melbourne. It pretty much becomes a home for long-term travelers – a place where the adage "work hard, play hard" comes into full swing. Plus, it's located in one of Melbourne's coolest areas.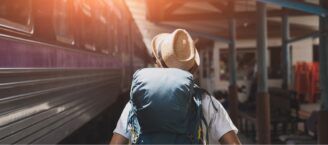 Unlock the The Broke Backpacker's GREATEST Travel Secrets
Sign up for The Broke Backpacker Newsletter to receive weekly tips on how to travel on a budget + a FREE copy of The Backpacker Bible!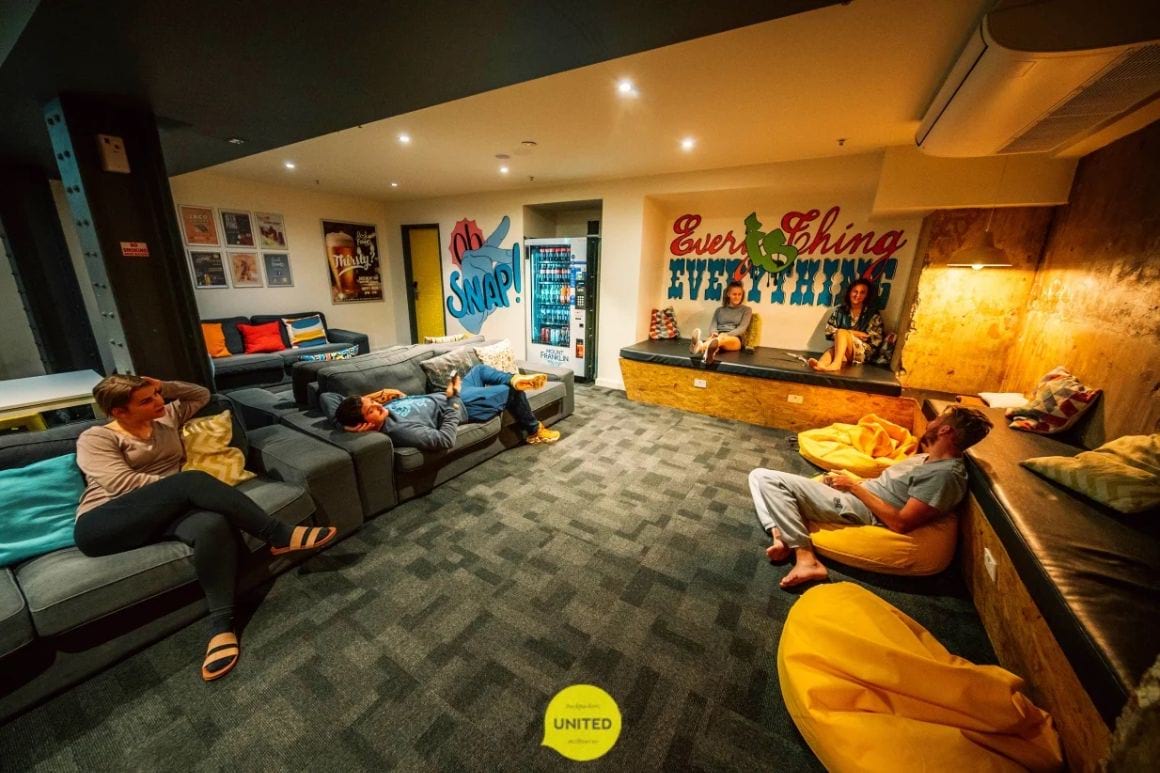 A great all-rounder of a hostel, United Backpackers has a friendly atmosphere. That's probably partly helped by the aesthetics – it's decked out with bright interiors and colourful artwork throughout.
One thing that does make it pretty lively is the fact that there's space for around 300 guests to stay at any one time. That usually means that the hostel bar is jam-packed each and every night. So, as well as being budget-friendly, it's a pretty party-ready hostel. 
However, there are also plenty of spaces to chill out. There's a cinema room complete with comfy couches, and dorms are spacious and clean. Beds come with individual power sockets, which are game-changers when it comes to budget accommodation!
How to find United Backpackers:
Another budget hostel situated in the CBD, United Backpackers is well located for exploring Melbourne. In fact, Flinders Street station is right opposite the hostel. It also sits right on top of the happening Degraves Street Laneway – one of Melbourne's iconic laneways that's popular among locals and visitors alike.
Being a large hostel, there are a fair few room options available to you. The dorm choices include:
There are a couple of private room options, too, including:
Prices start from just $14 per night.
Any extras?
Being the awesome hostel that it is, United Hostel has plenty of cool stuff up its sleeve to keep things convenient (and fun) for its guests. These include:
Cinema room
Key card access
Cable TV
Basement bar (called Lost & Found)
Free pancakes
Pool table
24-hour reception
Free tea and coffee
The events going on here make this place much more than just a cheap hostel in Melbourne to spend a night or two. They've literally got something different going on every night, often in their Lost & Found bar. Activities include:
Pizza nights
Happy hours
Live music
Quizzes
Games nights
Free walking tour
Wine tastings
Day trips
This place has actually won awards for being The Best Hostel in Melbourne. There are literally thousands of reviews, most of them backing up their award-winning credentials.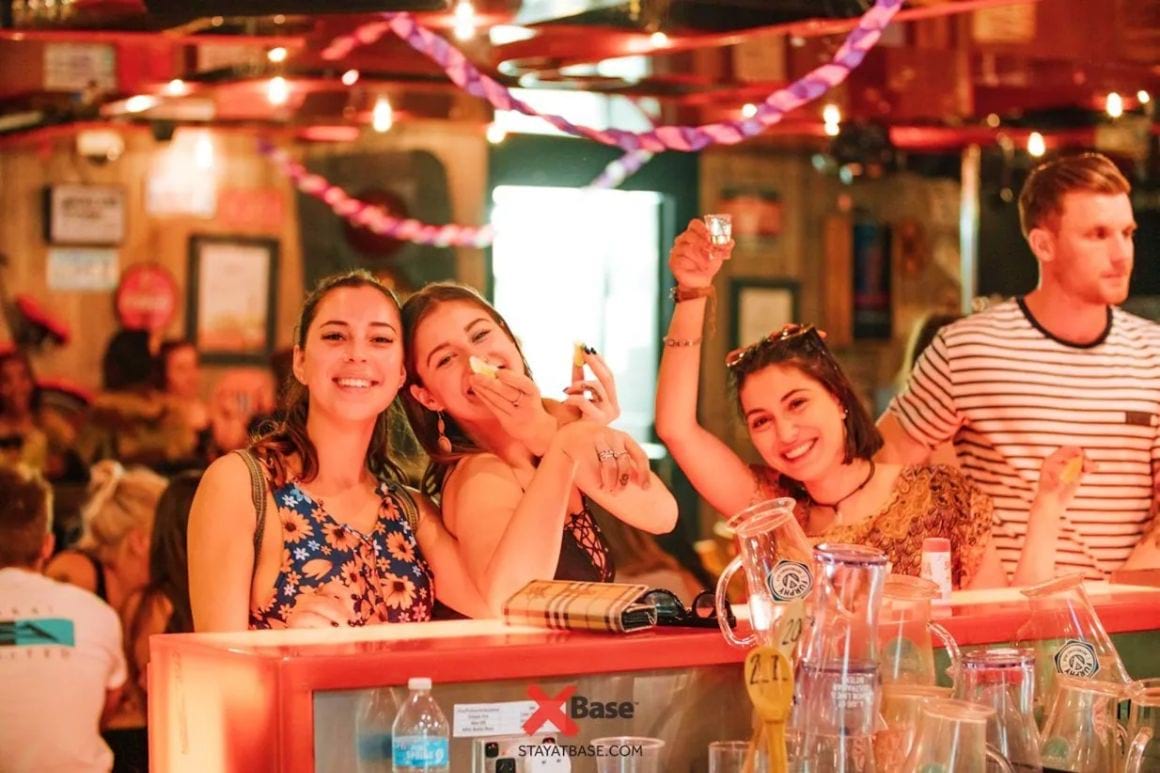 Base St Kilda offers up style, friendliness, and a big party atmosphere. This buzzing vibe is helped along by a lively staff, who are always on hand to kick things off.
Although it's what we'd call a "party hostel", Base St Kilda also caters to families with larger private rooms. The rooms are new and fresh, with big windows bringing in plenty of natural light.
Hangout spaces are plentiful. These include a big dining area, huge outdoor terrace and a happening bar. Just outside the hostel, you'll find some of Melbourne's coolest bars and restaurants.
How to find Base St Kilda:
Aside from being just a cheap hostel in Melbourne, it's located in one of the city's best areas. It's right near the beach and Luna Park, and there are a ton of cafes and bars along nearby Acland Street. It's only two stops on public transport to central Melbourne from here, so you can easily explore the city.
There are a variety of dorm options here, including:
Private room options include the following:
Prices start from $13 per night.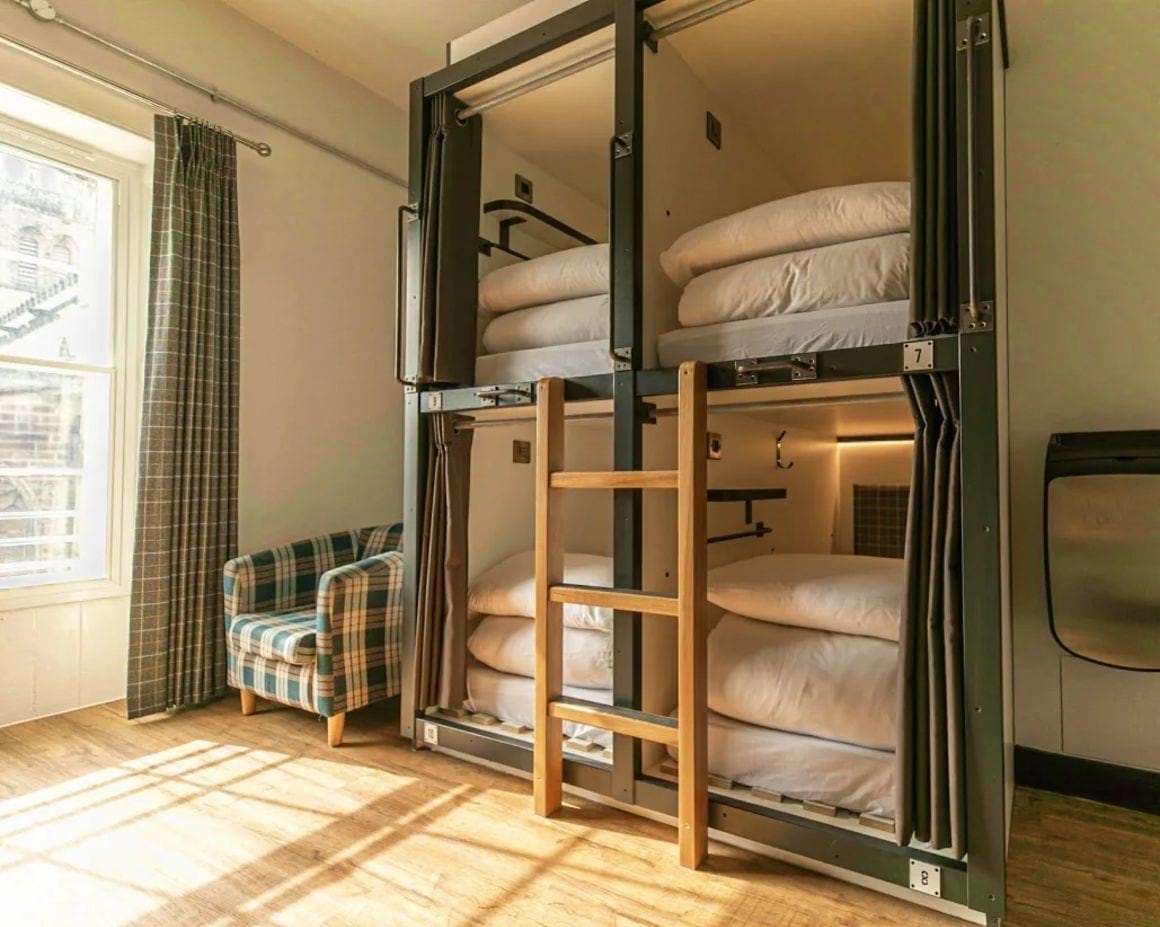 Any extras?
Of course! There are a bunch of different amenities and perks to staying at Base St Kilda, which are listed below:
BBQ
Wheelchair friendly
Security lockers
Onsite "Red Eye Bar"
ATM
Pool table
Free pancakes
Communal kitchen
Being party-oriented, there are also many events geared towards good times (mostly at the Red Eye Bar), including:
Boozy bingo
Live music
Happy hours
Stand-up comics
Jelly wrestling (we aren't sure, either)
Party nights
If you're not in town to party, you might be put off by how alcohol-centric Base St Kilda is. But that doesn't mean you have to get involved. The beachside location might just be enough to sway you if you're only in Melbourne for a few nights. Otherwise, party on!
FAQ about Cheap Hostels in Melbourne
MELBOURNE CITY FAQ SECTION
How cheap are hostels in Melbourne?
The cheapest hostels in Melbourne start at $13 or $15 USD per night. The average price tends to be around $20, however, with a few (and really only just a few) straying towards the $30 mark. You can keep costs low by option for a dorm bed – private rooms cost more (around $60).

Generally speaking, the closer to the centre of the city you are, the more you'll pay. That's not always true, but it may be worth opting for something in the St Kilda area, for example, which has long been popular as Melbourne's primary backpacking hub.
Are hostels in Melbourne safe?
Hostels in Melbourne are totally safe. They often come with security provisions such as CCTV, key card access, lockers and 24-hour security, meaning there's always staff on-hand to help out if you have any concerns.

Not only that, but Melbourne as a whole is a safe, laid-back city. You're unlikely to run into any problems while staying here. The only worry that may arise is drinking too much and not being able to make your way back to your dorm bed. Just make sure you keep your belongings close and stay aware of your surroundings.
Are there any more cheap hostels in Melbourne?
You betcha! As a popular backpacker destination, there are many more budget-friendly hostels in Melbourne. For example,
Space Hotel
(from $22 per night) – situated in central Melbourne, close to Queen Victoria Market – style themselves as "stylish luxury budget accommodation" (there's even a hot tub on its rooftop terrace).
Elsewhere
Landing Pads Brunswick
(from $17 per night) is a social hostel in the suburbs of Melbourne – the sort of place where you can make friends and find work if you're travelling long-term. Then there's
Melbourne Central YHA
(from $17 per night), a reliable option complete with rooftop bar, cool decor and a range of room options for different budgets.
Final Thoughts on Cheap Hostels in Melbourne
If you're traveling Melbourne on a shoestring budget, there's no cheaper way to stay than in one of its many backpacker hostels. Some of them may be quite party-oriented, but there are plenty that offer a chilled atmosphere that's perfect for a bargain stay in this epic city.
Despite being cheap, you won't have to compromise on the location of these hostels. They're all located close to Melbourne's top attractions, so you'll barely have to rely on public transport.
Which hostel caught your eye? Let us know in the comment section below!