Australia's 'best city' has a TON to offer to travellers, making it one of the coolest backpacking destinations of 2022.
But saving money while traveling through Australia can be tough. And with dozens of hostels to pick from, it can be overwhelming to know which one to book.
Boom. Welcome to the 22 Best Hostels in Melbourne, Australia.
We've written this guide with one goal in mind – to help you book your Melbourne hostel as quickly, and easily as possible.
With the help of this ultimate guide to the best hostels in Melbourne, you'll be able to save money while traveling to Australia, AND be able to pick a hostel that best suits your travel-style.
To do this, we've determined what's important to backpackers, and organized the hostels into those categories.
So whether you traveling solo or as a couple, looking to party up or wind down, our guide to the best hostels in Melbourne has got you covered.

Do You Want to Travel FOREVER??
Pop your email in below to get a FREE copy of 'How to Travel the World on $10 a Day!'.
What to Expect from Hostels in Melbourne?
Hostels are generally known to be one of the cheapest forms of accommodation on the market. That doesn't just go for Melbourne, but pretty much every place in the world. However, that's not the only good reason for staying at a hostel. The unique vibe and social aspect is what makes hostels TRULY special. Head down to the common room, make new friends, share travel stories and tips, or just have a great time with like-minded travellers from all over the world – you won't get that opportunity in any other accommodation.
The hostel scene in Melbourne is pretty large. No matter where you are in the city, there'll be a hostel near. While most hostels only accommodate international travellers over 18, there are a couple of great youth hostels too. When booking your place, always make sure to check the reviews first. Almost all hostels in Melbourne offer great value for their nightly prices, but it's better to be safe than sorry.
Make sure to check for airconditioned rooms and free wifi when looking for a place to stay. Melbourne can get incredibly hot during summer and quite chilly during winter. Choosing a place that is properly prepared for those extreme seasons is a no-brainer.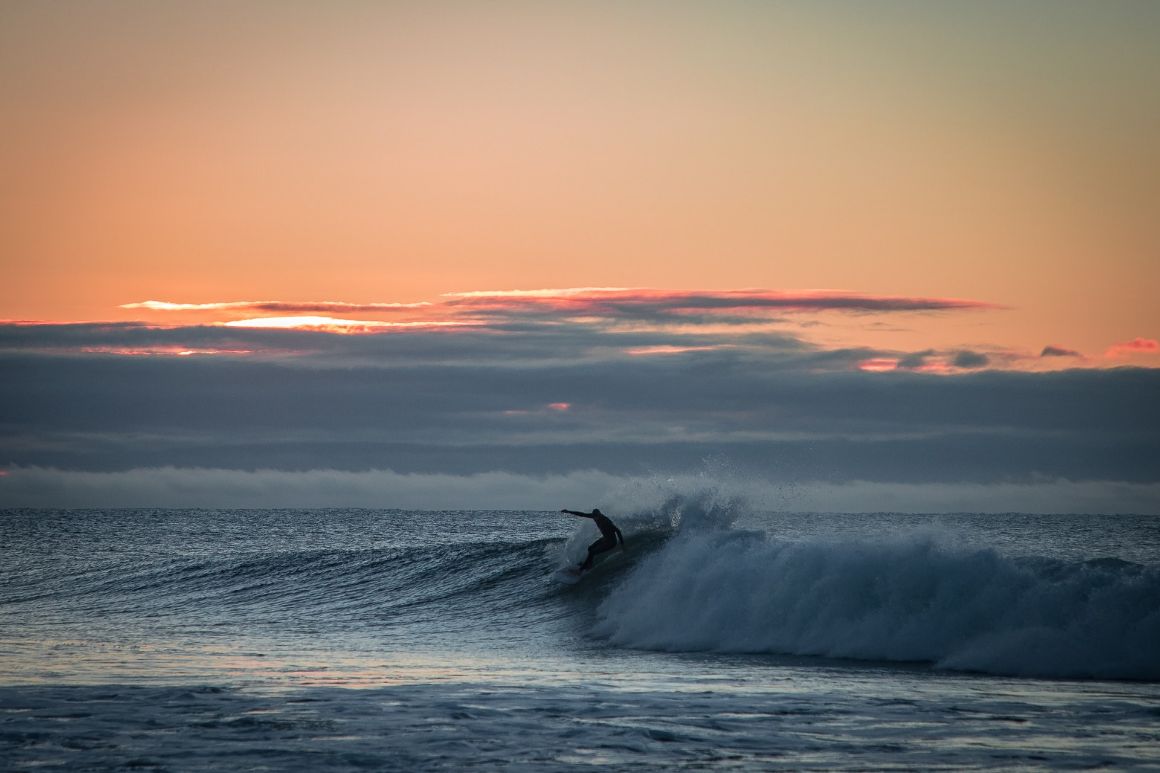 When it comes to rooms, you normally get three options: dorms, pods, and private rooms. Some hostels even offer large private rooms for a group of friends. The general rule here is: the more beds in a room, the cheaper the price. Obviously, you won't have to pay as much for an 8-bed dorm as you would for a single bed private bedroom. To give you a rough overview of the hostel prices in Melbourne, we've listed the average range below:
Dorm room (mixed or female-only): $17-23 USD/night
Private room: $49-57 USD/night
When looking for hostels, you'll find the best options on HOSTELWORLD. This platform offers you a super safe and efficient booking process. All hostels are displayed with a rating and previous guest reviews. You can also filter your personal travel needs and find the perfect place for you.
If you want to head out and explore Melbourne, you should choose the hostel location accordingly. While you can find plenty of hostels on the outskirts of the city, there are a few cool options closer to the CBD district as well. If you're wondering where to stay in Melbourne, check out our favourite neighbourhoods:
Melbourne CBD – the central business district is packed with cafes, shops, trendy hostels, and loads of epic attractions. It's the perfect base for first-time visitors
South Melbourne – this is the budget neighborhood. You can find plenty of affordable hostels here that will save your wallet
St Kilda – St Kilda is a historic suburb located in south-eastern Melbourne. It offers excellent access to beaches and the city
We won't make you wait any longer, let's have a look at the best hostels in Melbourne!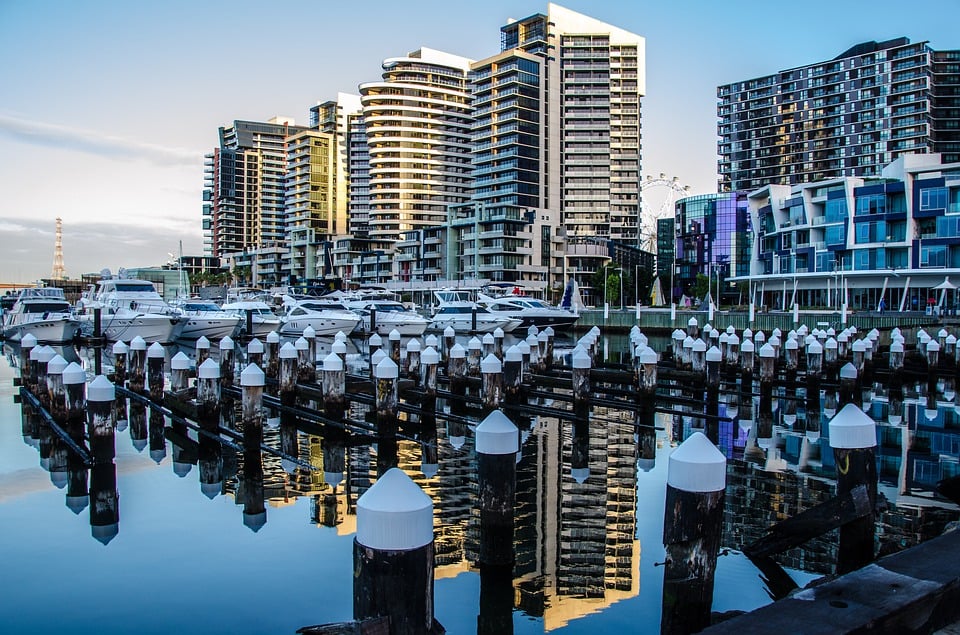 The 5 Best Hostels in Melbourne
Simply put – this guide is designed to help you find an awesome hostel while backpacking Melbourne.
Combining work and travel? Our recommendation for the best hostel for digital nomads in Melbourne will get you situated.
From romantic hostels for couples to the best Melbourne youth hostels for solo travellers and lively digs where you can party all night, we've done the research and helpfully split Melbourne's best hostels into different categories so you can book with confidence.
1. Overall Best Hostel in Melbourne – The Nunnery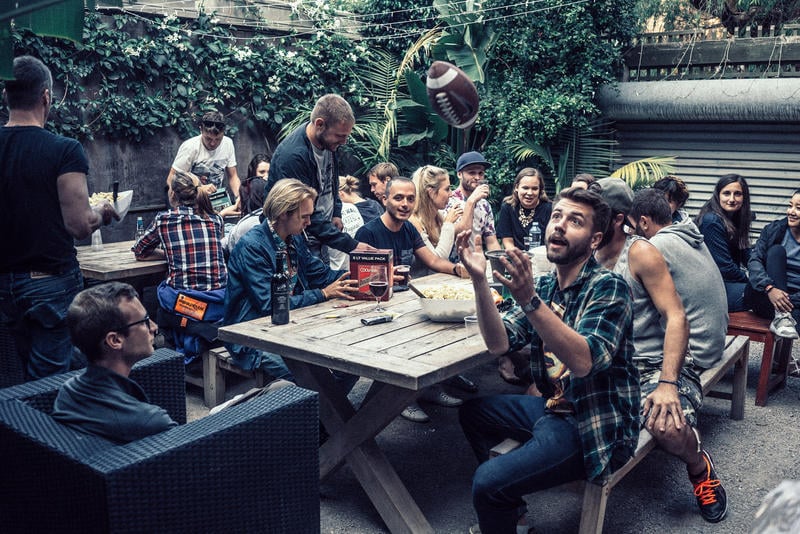 A top hostel in Melbourne for solo travellers, couples, and groups of friends, the charming Nunnery has a wide selection of private and shared sleeping spaces housed in a historic building that's bursting with character.
Situated in trendy Fitzroy, the hostel goes all out when it comes to fun and free experiences, from the Sunday pancake breakfast and the BBQ nights on Fridays to chilled movie nights and lively pub crawls, there are heaps to suit all tastes. Just one of the reasons it's our best Melbourne hostel!
Why you'll love this hostel:
Super cool design
Heated/faned rooms
Free bike rent
No matter what budget you're travelling on, The Nunnery will have the right room type for you. Whether that's a shared dorm or a private room, you'll always get an incredible value for a pretty low price. Each room has a fan and a heater (but no aircon), USB ports and charging stations on each bed, and a massive locker that fits even the biggest backpack.
If you want to explore Melbourne, head to the reception and hire a bike – for free! While you're there, ask the staff for recommendations on what to see and do in the city. They've got great insider tips that will open up a completely new side to Melbourne.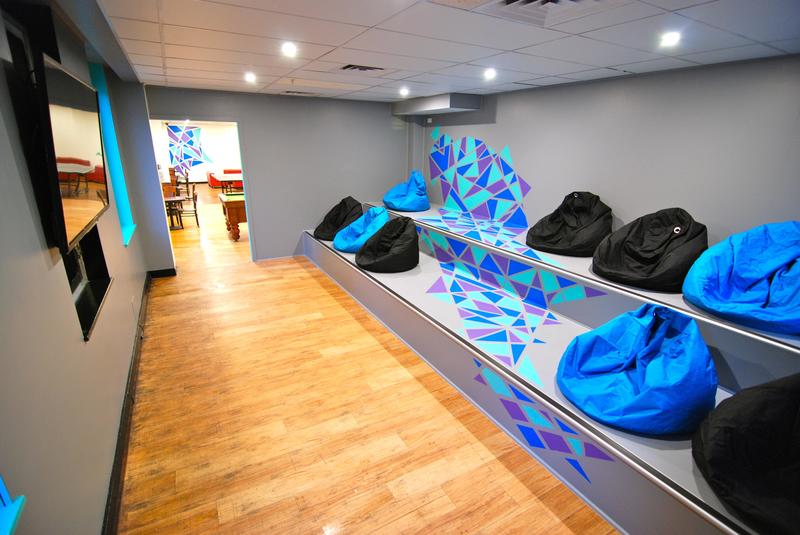 Bar-Restaurant
Key Card Access
If there was a winner for the best hostel in Melbourne CBD with the best free breakfast it would probably be Flinders Backpackers. Eat as much as you like, with a variety of cereals and bread and as many DIY pancakes as you can manage. The hostel also has regular free dinners, free walking tours each day, and an array of fun free events.
It's a great Melbourne youth hostel for travellers who love to socialise. There's an onsite bar, a kitchen with numerous workstations, a movie room, and a chill-out area with a pool table and foosball.
Why you'll love this hostel:
Amazing location
Massive communal area
Super helpful staff
On top of what we mentioned above, Flinders Backpackers is also the most affordable hostel in Melbourne AND it offers the best value as well. Choose from simple but clean dorm rooms or fancy private rooms. Note that you can only check in between 7.00 am and 9.00 pm. The hostel also has an 18 or older rule, which will guarantee a grown-up and more mature traveller crowd.
The location of Flinders Backpackers is ideal as well. You'll be based in the heart of Melbourne CBD, the perfect place to start exploring the city. You'll be living amongst Melbourne's funky café and shopping district while only being a few minutes walk from Flinders St. Station (it's called Flinders Backpackers for a reason!), South Bank, Federation Square and The Melbourne Museum.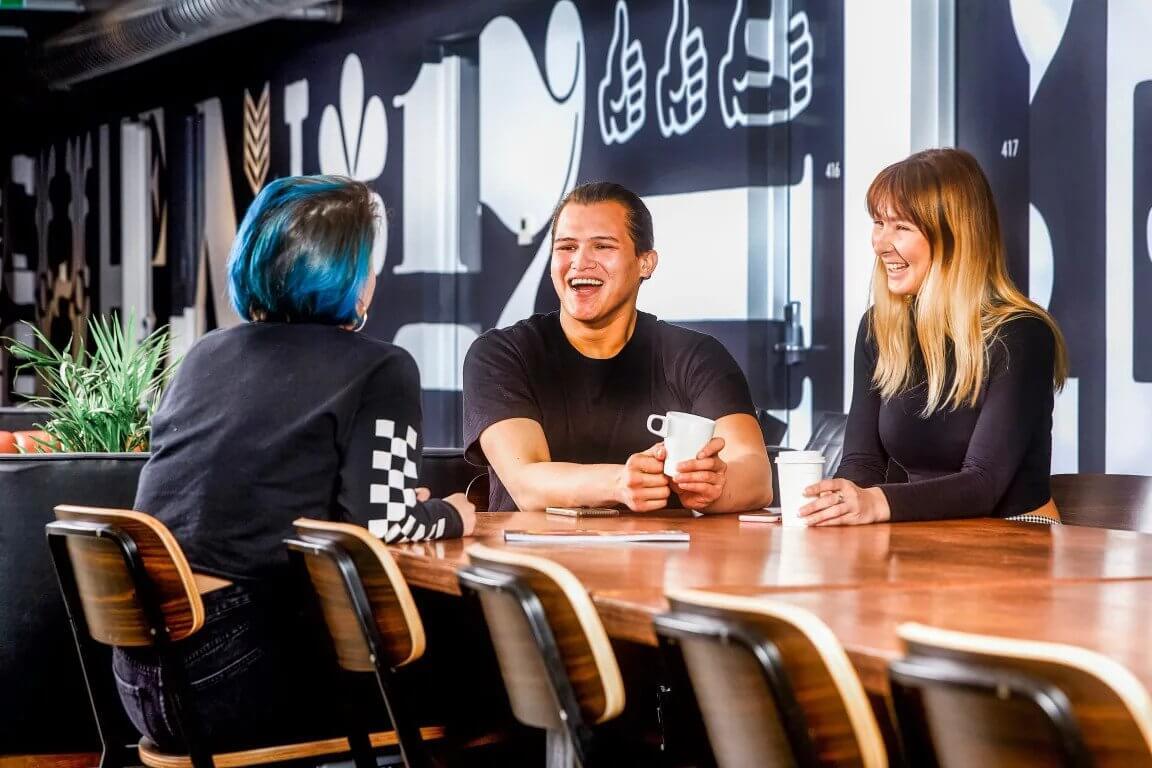 Free pool, table tennis, and board games
Underground Nightclub
We all know that hostel amenities and atmosphere can make or break your experience, which is why The Village Melbourne completely nailed it with their new re-design!
The Village Melbourne has really crafted a stellar space – one of the best atmospheres in the city. This hostel is complete with mixed or female-only dorms, comfy AF couches in the chill-out areas, an activity centre, bar, and nightclub! There is not much else you could want from a hostel.
Why you'll love this hostel:
Gallery kitchen
Free 500mb Wifi
Frequent social events
If you're looking for the best parties in Melbourne, you won't even need to leave the building. Simply head down to the hostel's private underground nightclub – yup, you heard right, the party starts right underneath your feet! Get your hands on some tasty (and affordable!) drinks, dance until your feet are sore, and then head back up to enjoy a peaceful sleep.
It's one of the biggest hostels in the city but comes with incredible features. There are hang-out areas on every level, multiple laundries, and even a super modern gallery kitchen. If you want to meet some like-minded travellers, you won't even need to step out of the door. Make some new friends over a game of table tennis or pool and then head out together to explore the city.
$$
Free Breakfast
Free wifi
Café
Laundry Facilities
Private room options
A relative newcomer to Melbourne's hostel scene, Melbourne City Backpackers is clean, friendly, and centrally located near Southern Cross Station and within the free tram zone. Why pay more (or, anything!) for transport when you don't need to?!
Breakfast and Wi-Fi are free and regular social events help you meet other long- and short-term travellers. There are mixed and female-only dorms in addition to private rooms for one or three. Loaded with top-notch facilities too, this is the best hostel for solo travellers in Melbourne.
Why you'll love this hostel:
Super central location in Melbourne CBD
Activity nights with freebies
Airconditioned rooms
Let's talk more about the hostel's rooms. Everyone knows that Australia's summer can be brutal. Luckily, all rooms at Melbourne City Backpackers are equipped with an air condition unit. During the winter months, you'll get an extra blanket to keep you warm. No matter if you're in a dorm or private room, the comfy beds come with reading lights, USB ports, and free linen.
Travelling on your own can feel quite lonely sometimes. Luckily, this hostel offers the best socialising events in the city, perfect for solo travellers. Movie nights, BBQ nights, you name it – the perfect opportunities to link up with like-minded travellers and make new friends. Those nights also come with free booze and popcorn. What else could you wish for?
5. Best Hostel in Melbourne for Digital Nomads – Base St. Kilda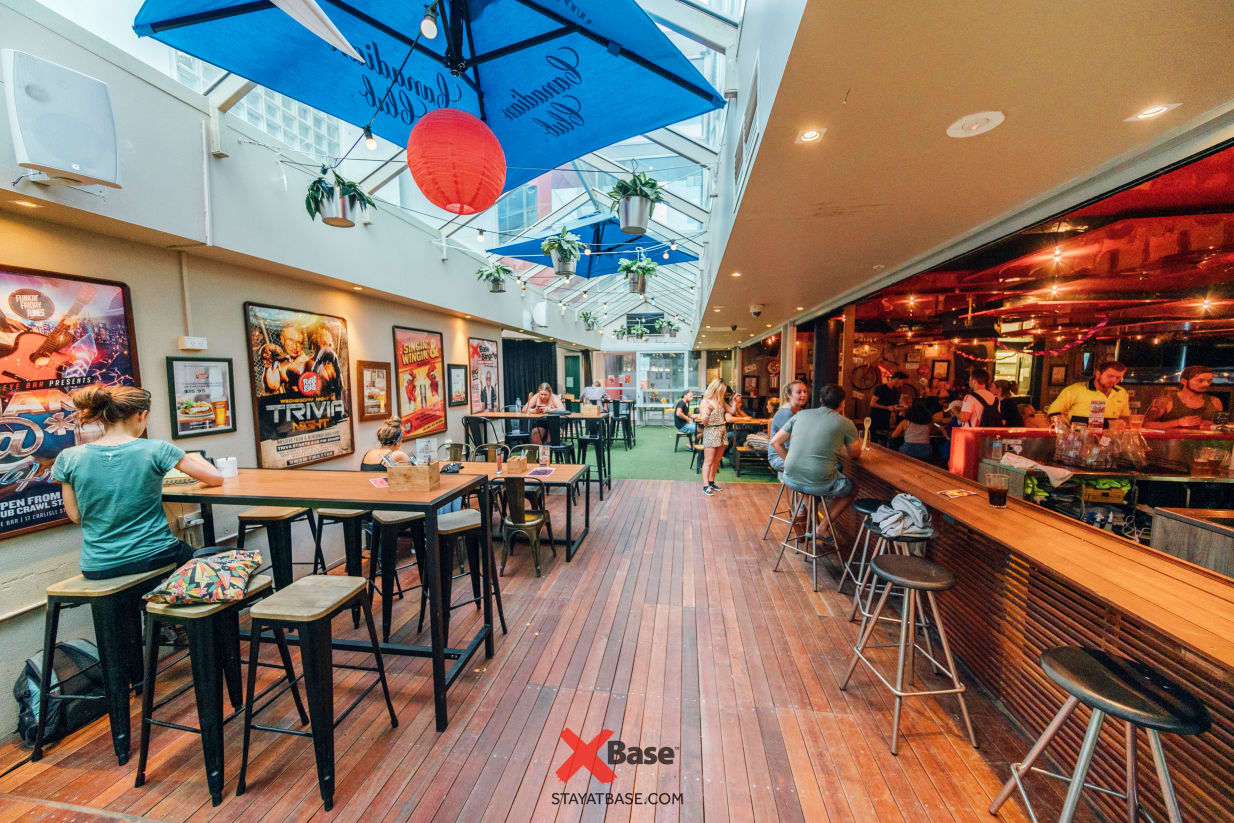 Situated close to the beach at St Kilda and within easy reach of a tram station to get into the heart of Melbourne, Base St Kilda is an amazing hostel in Melbourne. Broke backpackers can hunt for paid opportunities on the jobs board and start each day on the right note with a free continental breakfast. Look out for cheap deals during happy hour in the bar too.
Save on food costs by preparing your own grub in the kitchen, and chill for free in the lounge or on the terrace. There's limited free Wi-Fi and the hostel has laundry facilities, luggage storage, a tour desk, and a book exchange. The pod-style beds, complete with a curtain, provide privacy for a good night's sleep. This makes Base St Kilda one of the top Melbourne hostels for sure.
Why you'll love this hostel:
Ensuite Rooms
Incredible location
Multiple room options
Base St. Kilda offers the perfect room for every type of traveller. Budget backpackers will love the dorm rooms, while digital nomads and groups of friends can opt for a deluxe balcony private room. There are even some family rooms available. Do note that the hostel has an over-18 rule. Exceptions are small children that have a parent or guardian with them.
If you need to get some work done on your laptop, head down to the communal space and get going. The super fast free wifi makes working very easy and enjoyable. Once you're done, head to the reception to ask the staff for their recommendations on what to do with the rest of your day. They give the best insider knowledge of the city and are known to be incredibly helpful.
Is This the Best Backpack EVER???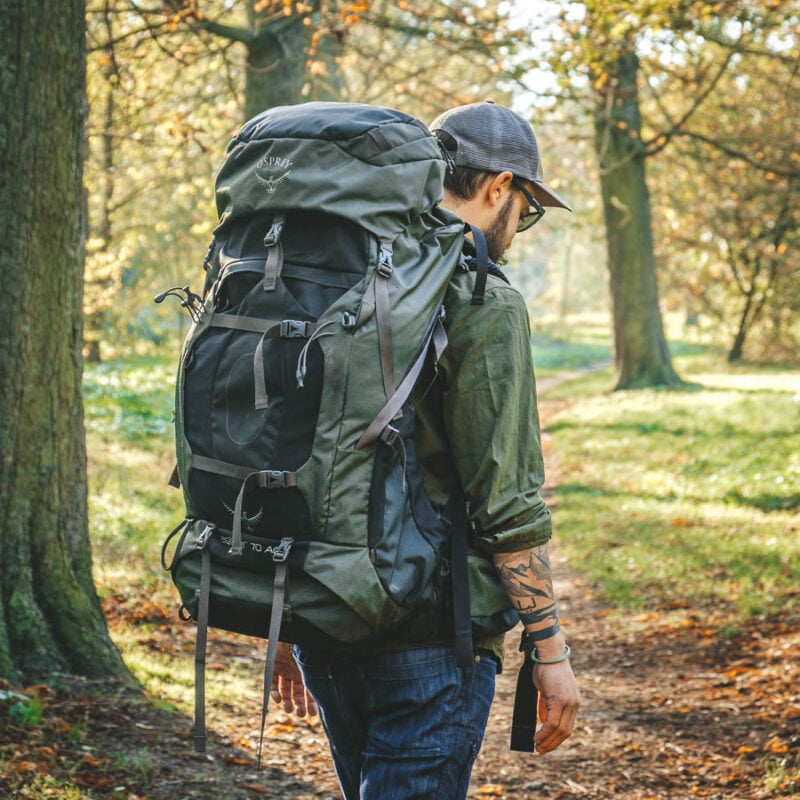 More Epic Hostels in Melbourne
Haven't found the right hostel for you yet? Don't worry, there are plenty more options waiting for you. To make the search a bit easier, we've listed more epic hostels in Melbourne below.
Part of a larger hotel, Summer House Backpackers is one of the best cheap hostels in Melbourne. The onsite rooftop bar ramps up the volume and life at the weekends, with regular live music, comedy acts, and drinks promotions. Particularly popular with people on working holiday visas, it also welcomes backpackers and holiday-makers with open arms.
There are mixed and female-only dorms and access is by key card. Additional services include 24-hour reception, housekeeping, a tour desk, and luggage storage, and you'll find basic self-catering facilities here in this modern hostel too.
Another Great Hostel for Digital Nomads in Melbourne – Barkly Backpackers
Jobs Board
Luggage Storage
A budget backpacker hostel in Melbourne's suburb of St Kilda, Barkly Backpackers is a terrific option for people who need to combine work and leisure; it's our recommendation for the best hostel for digital nomads in Melbourne. There are computers in the common room that are free to use, as well as free Wi-Fi. You'll also find enough quiet spots, including in the lounge, to sit in peace and get your head into work mode.
There's a kitchen, making grabbing a bite to eat quick and easy without needing to head out, and there's even a free pasta night once a week. Tea and coffee are free too, ideal for break times. Dorms are spacious and bright, with mixed and female-only rooms available. It's a great modern hostel located near to the beach which offers a good balance of a great working environment with that classic fun hostel environment.
Luggage Storage
Jobs Board
A small and intimate youth hostel in Melbourne, Landing Pads Brunswick is geared towards travellers looking for jobs in Australia, particularly travellers who have a working holiday visa. As well as a jobs board and super fast free Wi-Fi, the hostel gives handy tips and tutorials to get people into work quicker.
The sociable vibe is strong here at Landing Pads Brunswick, helping you to meet new pals for your time in Oz. There are regular social activities and guests tend to stay for at least a few weeks, helping to build a friendly sense of community. Wanna join the family? This might just be the best Melbourne hostel for solo travellers!
Best Party Hostel in Melbourne – United Backpackers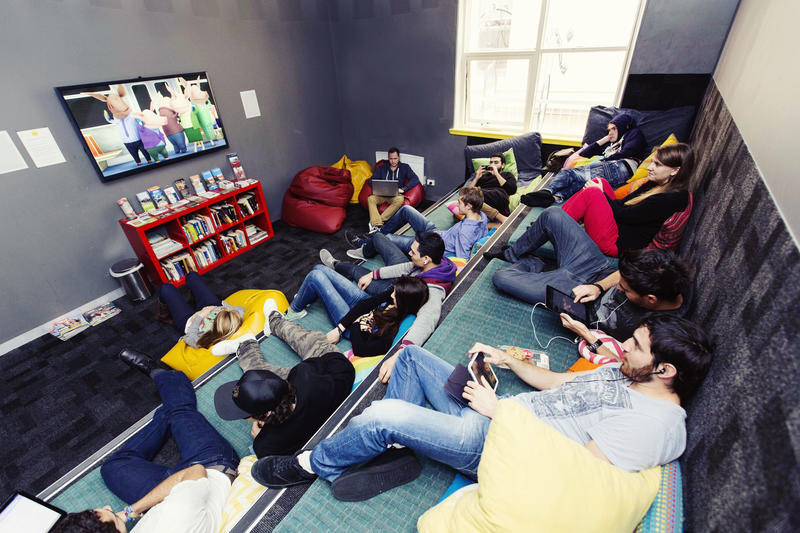 A recommended hostel in Melbourne right across from the famous Flinders Street Station, United Backpackers is a great place to relax, socialise, and have a great time. The basement bar is the ideal place to drink and be merry, and the cool crowd keeps things lively until late. The best party hostel in Melbourne, United Backpackers offers a range of tours and activities to help you get to know your fellow drinking buddies a bit better.
There's a comfy common room if you just need some chill time, and you can cook your fave dishes in the kitchen. Oh, and breakfast is included, helping wave goodbye to that morning hangover. With that sick basement bar, united Backpackers hits all the spots for a Melbourne hostel for those looking to party or solo travellers wanting to meet new people.
United Backpackers is one of our favourites in Mendoza but they're not taking guests right now. We're not sure if they're closed for good but we hope they'll come back soon.

Our GREATEST Travel Secrets…
Pop your email here & get the original Broke Backpacker Bible for FREE.
Best Hostel with a Private Room in Melbourne – Urban Central
Laundry Facilities
Tour Desk
Private Room Options
A popular Melbourne backpackers hostel located close to Melbourne city centre and public transportation links, the top-notch facilities and low prices make this our choice for the best hostel with awesome private rooms.
The well-stocked kitchen always has the basics for free, including pasta, rice, tea, and coffee, and Wi-Fi is also free. Rooms are cleaned each day and access is by key card, creating a clean and secure base for your Melbourne adventures. From here it's easy to visit the Melbourne Museum or catch a train from Southern Cross Station.
Urban Central is one of our favourites in Melbourne but they're not taking guests right now. We're not sure if they're closed for good but we hope they'll come back soon.
What to Pack for your Melbourne Hostel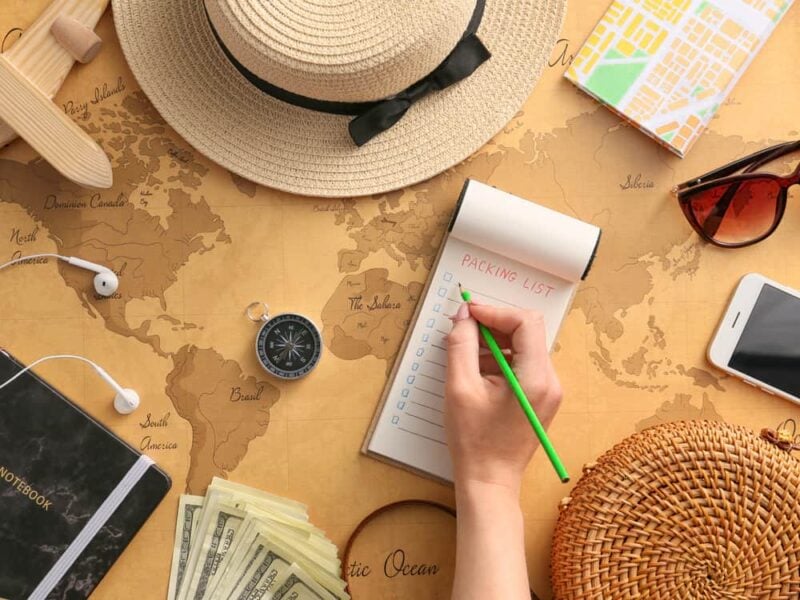 Pants, socks, underwear, soap?! Take it from us, packing for a hostel stay is not always quite as straight forward as it seems. Working out what to bring and what to leave at home is an art we have perfected over many years.
Check out our definitive Hostel Packing list for our top packing tips!
FAQ about Hostels in Melbourne
Here are some questions backpackers ask about hostels in Melbourne.
Travel Safety Tips for Melbourne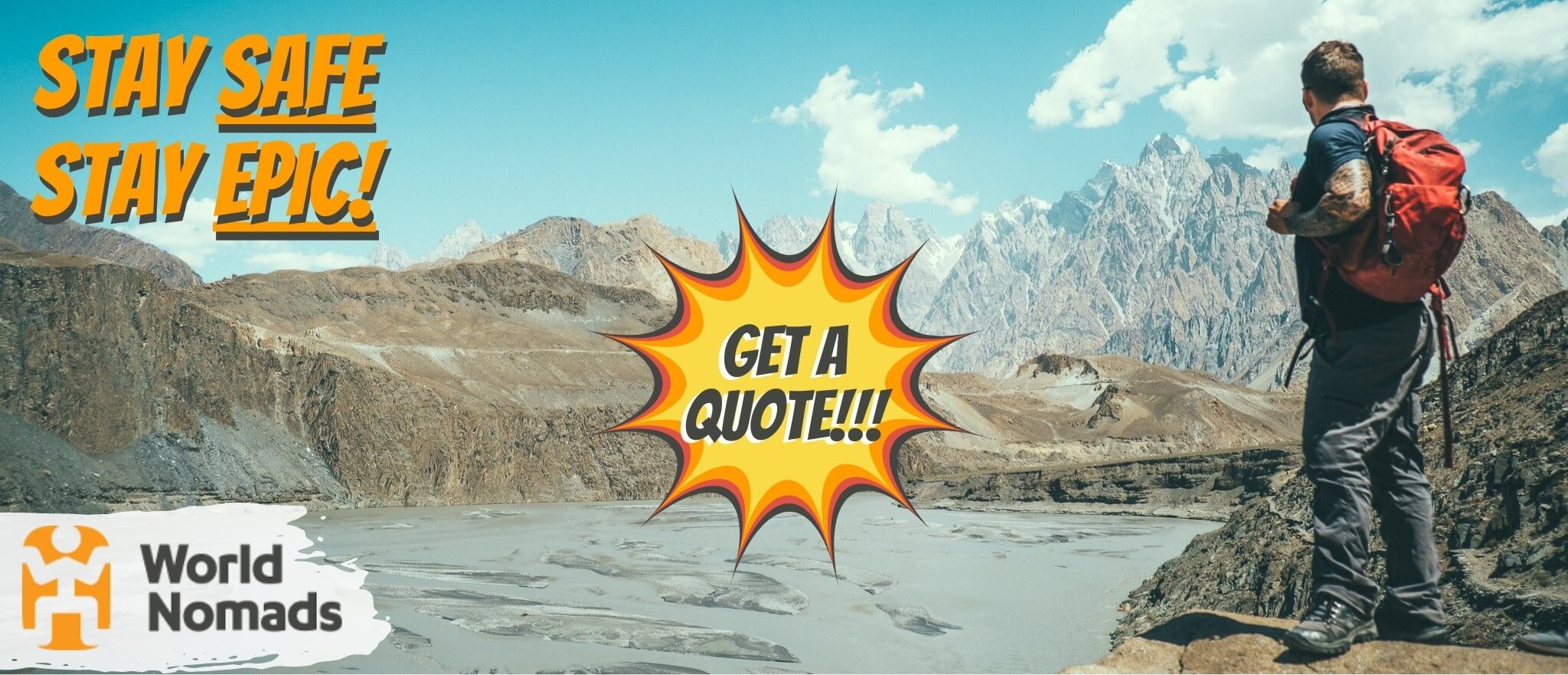 World Nomads' mission is to support and encourage travellers to explore their boundaries. They offer simple & flexible travel insurance, and safety advice to help you travel confidently.
They've been doing it since 2002 – protecting, connecting, and inspiring independent travellers just like you.
Get a quote below or read our in-depth review!
World Nomads provides travel insurance for travelers in over 100 countries. As an affiliate, we receive a fee when you get a quote from World Nomads using this link. We do not represent World Nomads. This is information only and not a recommendation to buy travel insurance.
Final Thoughts on the Best Hostels in Melbourne
By now I hope our epic guide to the best hostels in Melbourne has helped you choose the perfect hostel for your adventure!
If you think we've missed anything or have any further thoughts, hit us up in the comments and tell us what you think is the best Melbourne hostel!
---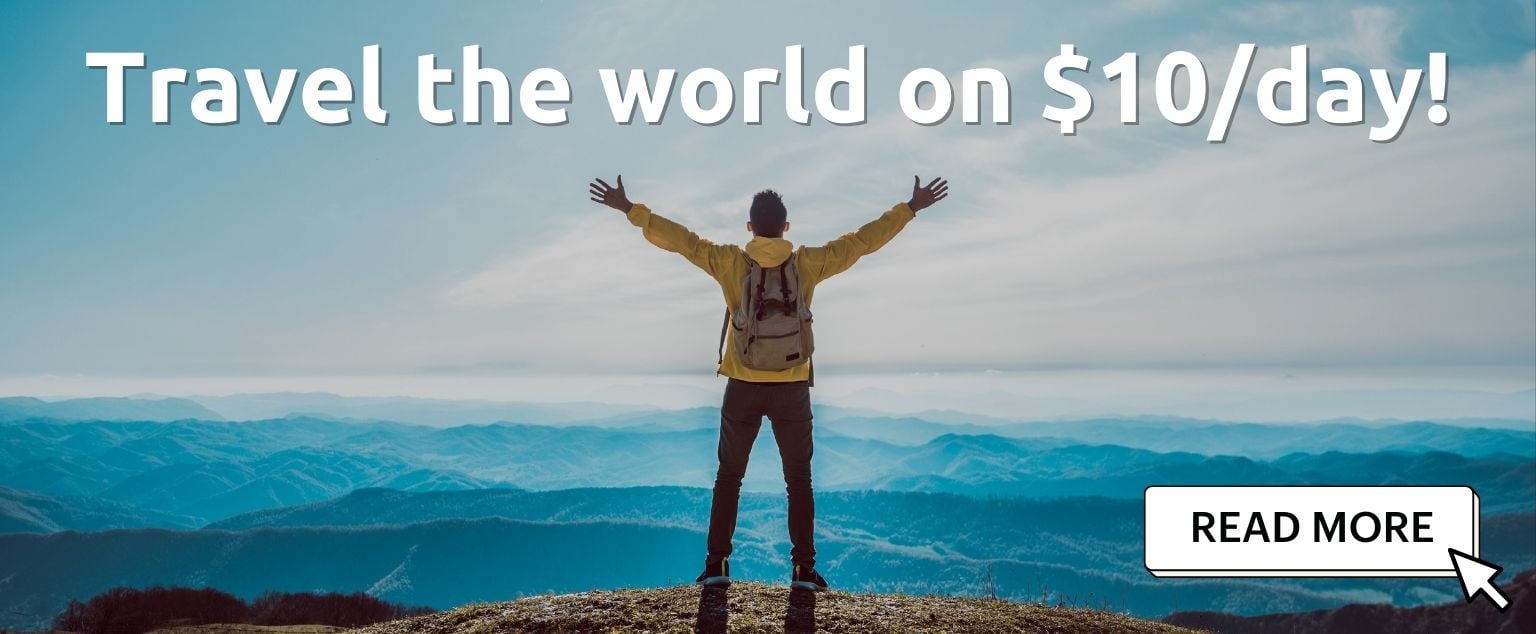 And for transparency's sake, please know that some of the links in our content are affiliate links. That means that if you book your accommodation, buy your gear, or sort your insurance through our link, we earn a small commission (at no extra cost to you). That said, we only link to the gear we trust and never recommend services we don't believe are up to scratch. Again, thank you!