Australia's 'second city' has a TON to offer to travelers, making it one of the coolest backpacking destinations of 2020.
But saving money while traveling through Australia can be tough. And with dozens of hostels to pick from, it can be overwhelming to know which one to book.
Boom. Welcome to the 22 Best Hostels in Melbourne, Australia.
We've written this guide with one goal in mind – to help you book your Melbourne hostel as quickly, and easily as possible.
With the help of this ultimate guide to the best hostels in Melbourne, you'll be able to save money while traveling to Australia, AND be able to pick a hostel that best suits your travel-style.
To do this, we've determined what's important to backpackers, and organized the hostels into those categories.
So whether you traveling solo or as a couple, looking to party up or wind down, our guide to the best hostels in Melbourne has got you covered.
The 10 Best Hostels in Melbourne
Simply put – this guide is designed to help you find an awesome hostel while backpacking Melbourne.
Combining work and travel? Our recommendation for the best hostel for digital nomads in Melbourne will get you situated.
Travelling on a shoestring? Look into the best cheap hostel in Melbourne.
From romantic hostels for couples to the best Melbourne youth hostels for solo travellers and lively digs where you can party all night, we've done the research and helpfully split Melbourne's best hostels into different categories so you can book with confidence, and get to exploring Melbourne's epic neighborhoods and hotspots!
Psst!
Heading to a hostel? Don't forget to pack a
padlock
! It's well worth having one so you can secure your locker and
protect your stuff
!
– $
– Newly re-done
– Free pool, table tennis, and board games
– Underground Nightclub
We all know that hostel amenities and atmosphere can make or break your experience, which is why The Village Melbourne completely nailed it with their new re-design! That now makes it our choice for the overall best hostel in Melbourne.
The Village Melbourne has really crafted a stellar space – one of the best atmospheres in the city. This hostel is complete with mixed or female-only dorms, a huge kitchen, comfy AF couches in the chill-out areas, an activity center, bar, and nightclub! There is not much else you could want from a hostel.
– $$
– Free Breakfast
– Café
– Laundry Facilities
A relative newcomer to Melbourne's hostel scene, Melbourne City Backpackers is clean, friendly, and centrally located near Southern Cross Station and within the free tram zone. Why pay more (or, anything!) for transport when you don't need to?! Breakfast and Wi-Fi are free and regular social events help you meet other long- and short-term travellers. There are mixed and female-only dorms in addition to private rooms for one or three. Loaded with top-notch facilities too, this is the best hostel for solo travellers in Melbourne.
– $
– Free Breakfast
– Bar
– Jobs Board
Situated close to the beach at St Kilda and within easy reach of a tram station to get into the heart of Melbourne, Nomads St Kilda Beach is the best budget hostel in Melbourne. Broke backpackers can hunt for paid opportunities on the jobs board and start each day on the right note with a free continental breakfast. Look out for cheap deals during happy hour in the bar too. Save on food costs by preparing your own grub in the kitchen, and chill for free in the lounge or on the terrace. There's limited free Wi-Fi and the hostel has laundry facilities, luggage storage, a tour desk, and a book exchange. The pod-style beds, complete with a curtain, provide privacy for a good night's sleep.
– $
– Free Breakfast
– Bar-Restaurant
– Key Card Access
If there was a winner for the best hostel in Melbourne with the best free breakfast it would probably be Flinders Backpackers. Eat as much as you like, with a variety of cereals and breads and as many DIY pancakes as you can manage. The hostel also has regular free dinners, free walking tours each day, and an array of fun free events. It's a great Melbourne youth hostel for travellers who love to socialise. There's an onsite bar, a kitchen with numerous workstations, a movie room, and a chill-out area with pool table and foosball.
– $
– Free Breakfast
– Restaurant-Bar
– Tour Desk
Part of a larger hotel, travellers staying at Summer House Backpackers benefit from the low prices of hostel accommodation combined with the facilities of a hotel. The onsite rooftop bar ramps up the volume and life at the weekends, with regular live music, comedy acts, and drinks promotions. Particularly popular with people on working holiday visas, it also welcomes backpackers and holiday-makers with open arms. There are mixed and female-only dorms and access is by key card. Additional services include 24-hour reception, housekeeping, a tour desk, and luggage storage, and you'll find basic self-catering facilities here too.
Best Hostel for Couples in Melbourne – Urban Central
– $$
– Bar
– Laundry Facilities
– Tour Desk
A popular Melbourne backpackers hostel located close to Melbourne city centre and public transportation links, the top-notch facilities and low prices on the awesome private double rooms make this our choice for the best hostel for couples in Melbourne. The well-stocked kitchen always has the basics for free, including pasta, rice, tea, and coffee, and Wi-Fi is also free. Rooms are cleaned each day and access is by key card, creating a clean and secure base for your Melbourne adventures.
– $$
– Free Breakfast
– Bar
– Laundry Facilities
A recommended hostel in Melbourne right across from the famous Flinders Street Station, United Backpackers is a great place to relax, socialise, and have a great time. The basement bar is the ideal place to drink and be merry, and the cool crowd keeps things lively until late. The best party hostel in Melbourne, United Backpackers offers a range of tour and activities to help you get to know your fellow drinking buddies a bit better. There's a comfy common room if you just need some chill time, and you can cook your fave dishes in the kitchen. Oh, and breakfast is included, helping wave goodbye to that morning hangover.
Best Hostel for Digital Nomads in Melbourne – Barkly Backpackers
– $
– Laundry Facilities
– Jobs Board
– Luggage Storage
A budget backpacker hostel in Melbourne's suburb of St Kilda, Barkly Backpackers is a terrific option for people who need to combine work and leisure; it's our recommendation for the best hostel for digital nomads in Melbourne. There are computers in the common room that are free to use, as well as free Wi-Fi. You'll also find enough quiet spots, including in the lounge, to sit in peace and get your head into work mode. There's a kitchen, making grabbing a bite to eat quick and easy without needing to head out, and there's even a free pasta night once a week. Tea and coffee are free too, ideal for break times. Dorms are spacious and bright, with mixed and female-only rooms available.
Best Hostel with a Private Room in Melbourne – The Nunnery
– $$$
– Free Breakfast
– Laundry Facilities
– Tour Desk
A top hostel in Melbourne for solo travellers, couples, and groups of friends, the charming Nunnery has a wide selection of private and shared sleeping spaces housed in a historic building that's bursting with character. Situated in trendy Fitzroy, the hostel goes all out when it comes to fun and free experiences, from the Sunday pancake breakfast and the BBQ nights on Fridays to chilled movie nights and lively pub crawls, there's heaps to suit all tastes.
The Best Travel Backpack?!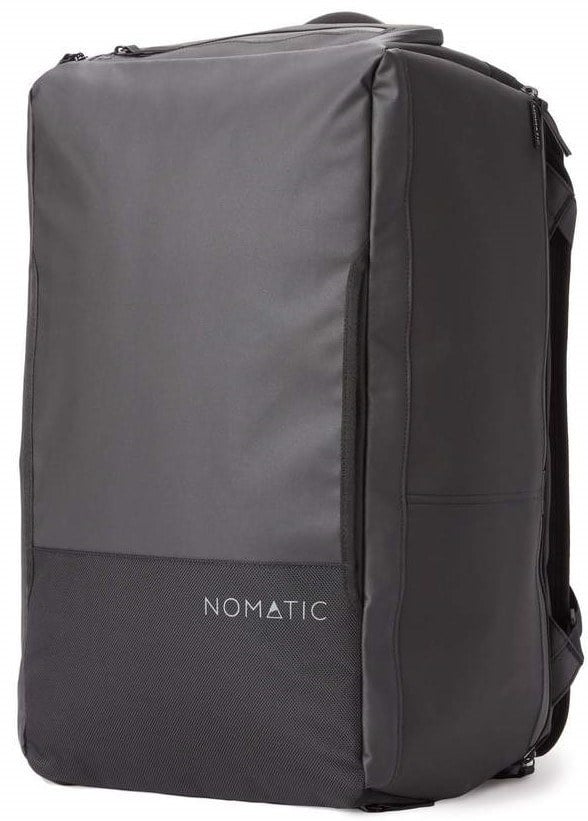 Pssssst! Not picked the perfect travel backpack yet? The Broke Backpacker team has tried out over thirty backpacks this year! Our favourite carry on backpack is the Nomatic Travel Bag.
Read our full review!
More Awesome Hostels in Melbourne
– $$
– Laundry Facilities
– Luggage Storage
– Jobs Board
A small and intimate youth hostel in Melbourne, Landing Pads Brunswick is geared towards travellers looking for jobs in Australia, particularly travellers who have a working holiday visa. As well as a jobs board and super fast free Wi-Fi, the hostel gives handy tips and tutorials to get people into work quicker. The sociable vibe is strong here, helping you to meet new pals for your time in Oz. There are regular social activities and guests tend to stay for at least a few weeks, helping to build a friendly sense of community. Wanna join the family?
– $$
– Bike Hire
– Laundry Facilities
– Luggage Storage
A relaxed and chilled Melbourne backpackers hostel, Collingwood Accommodation Melbourne takes a more "grown-up" approach to life than partying every night. A welcoming and homey base for backpackers who love the laid-back life, it's still within easy reach of Melbourne's top sights and nightlife. Whatever you get up to, you'll know that you'll be coming back to a good night's sleep and a home-from-home atmosphere. Facilities and services include laundry, luggage storage, PlayStation, bike hire, BBQ, free Wi-Fi, and a jobs board.
Want to save the world? Single-use plastic bottles are a huge threat to Marine Life – Be a part of the solution and travel with a
filter water bottle
.
The GRAYL GEOPRESS water bottle is the ONLY all-in-one filter water bottle setup you'll need. Whether you need to purify the water from a hostel sink in Kathmandu or a stream trickle in the Andes, the Geopress has got you covered.
What to Pack for your Melbourne Hostel
Here's some gear our editors take hostelling.
1. Headphone Splitter: You're the one with the Netflix account and your friend wants to watch too? But you don't want to share headphones? And you're good people who wouldn't disturb your dorm mates? That's not going to be a problem with this Headphone Splitter! Plug in two pairs of headphones at the same time, so both of you are able to listen to music or watch shows simultaneously. It comes in handy and won't weigh you down.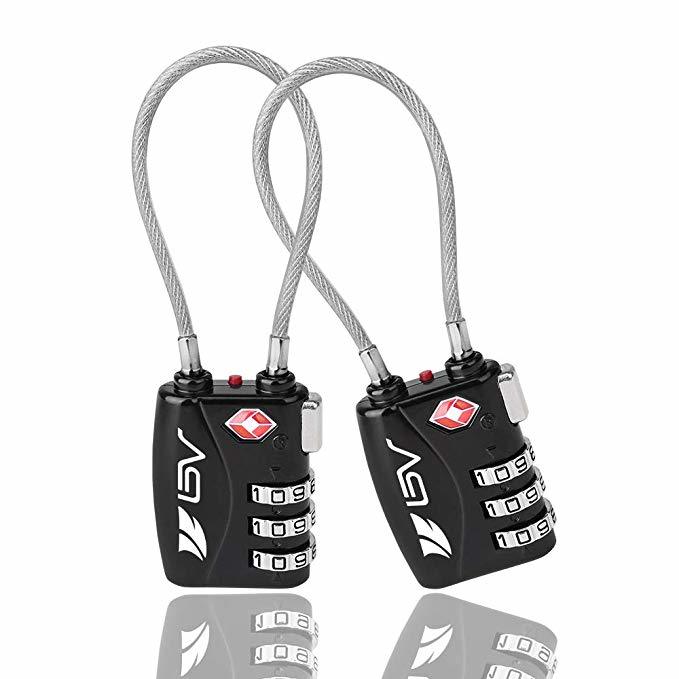 2. Padlock: Theft happens in hostels, so keep a padlock to clip on your locker. This padlock can also double to keep your pack shut while in-transit. No need for keys (which can easily be lost or stolen too), you just have to remember a three-digit number to unlock your travel essentials.
3. Power Bank: Probably one of the most important travel accessories – a decent power bank. Charging your phone up to 5 times in a row, the Anker Power Bank is a true lifesaver on long adventures or bus rides. Slick looking, handy and not too big, it easily fits in even the smallest travel bag or your pocket. Charge 2 devices at the same time with the double USB port.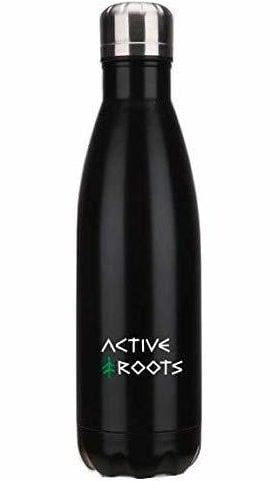 4. Active Roots Water Bottle: Sturdy and durable, the Active Roots water bottle survives the roughest adventures while keeping your drink cold or hot for at least 24 hours. Vacuum-sealed and made from stainless steel, the bottle can fit 25oz, which is plenty to keep you hydrated. Super cool bonus: the bottle isn't just super useful, it helps to reduce the single-use plastic waste – save the planet by filling up your bottle.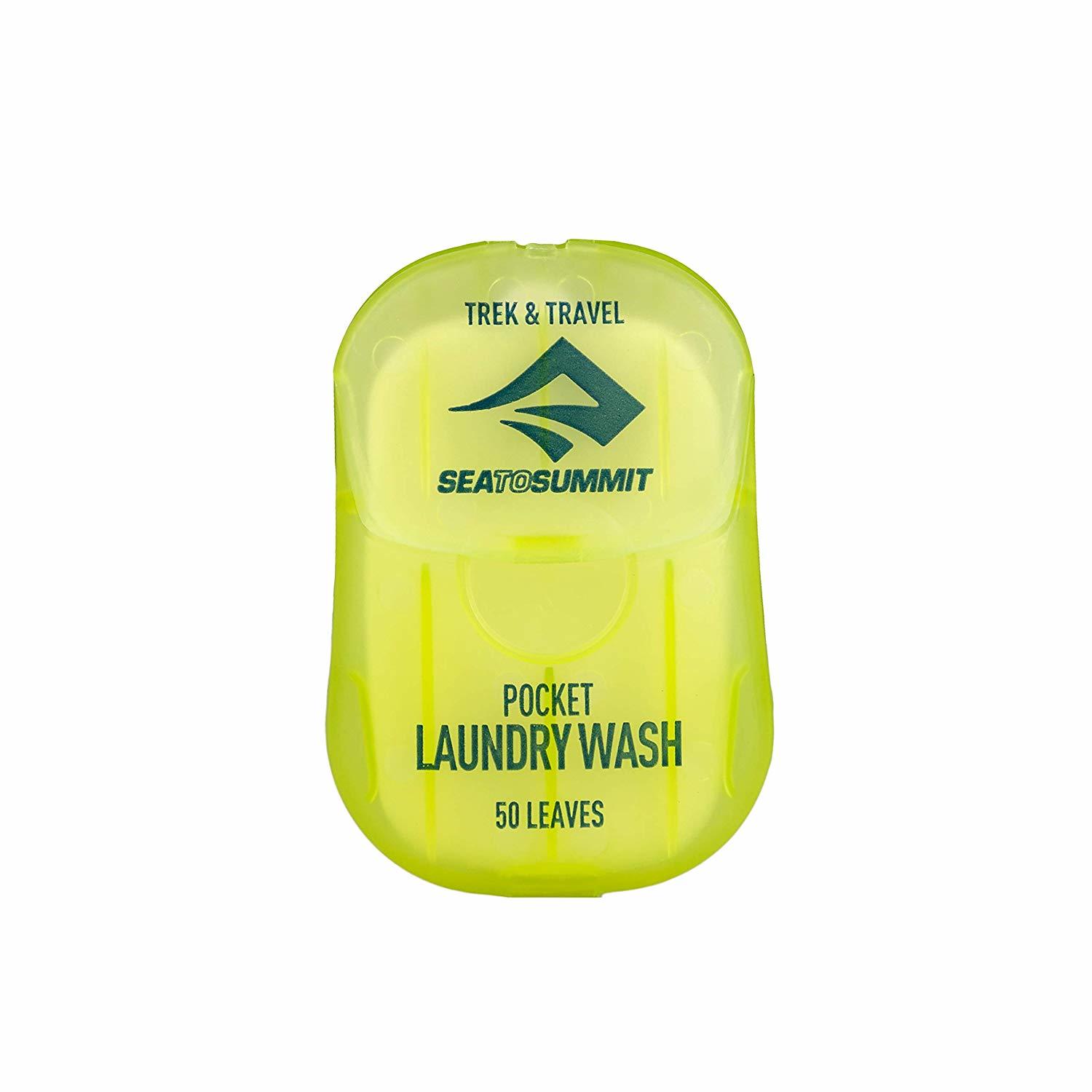 5. Sea to Summit Travel Soap: When dirtbagging around the globe, hygiene sometimes comes a bit short. This Sea to Summit Travel Soap can wash your hands, clothes or anything else, wherever you are. The soap strips are dry and super thin but dissolve in contact with water, so you can even take it easily through security in a carry-on.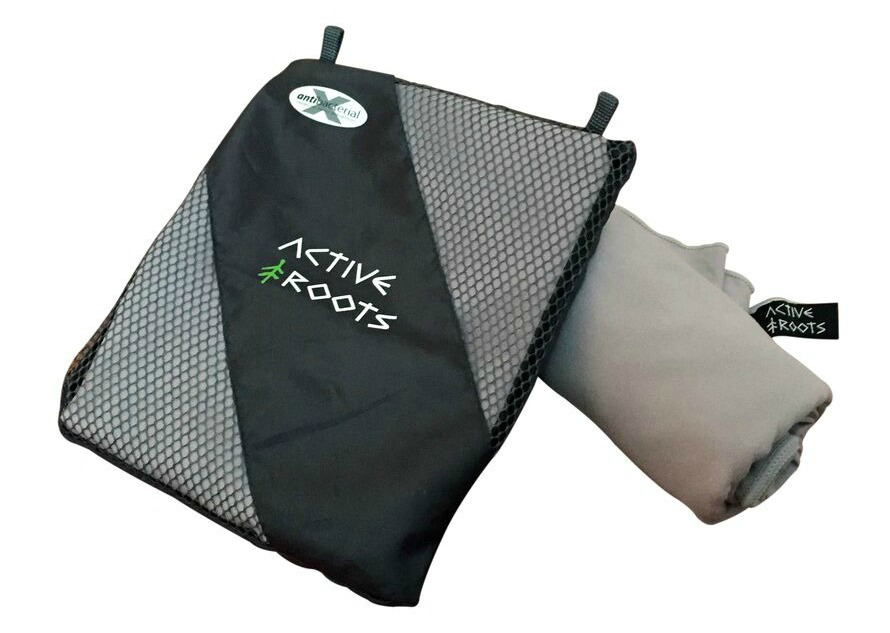 6. Active Roots Microfiber Towel: Quick-drying, lightweight, super soft and compact – the Active Roots Microfiber Towel is essential for every backpacker. No need to use the scabby towels your hostel may or may not provide! Use it for drying off, as a yoga towel or even as a picnic blanket – the options don't stop here. Made of antibacterial material, you don't have to worry about your towel starting to smell unpleasant either after lots of use.
Why you should travel to Melbourne
We know that with the help of this guide, you'll be able to find the hostel of your dreams – and quickly!
So, waste no more time, and get to booking!
And remember, if you can't decide which of the best hostels in Melbourne to book, go with The Village Melbourne – our pick for top hostel in Melbourne for 2020!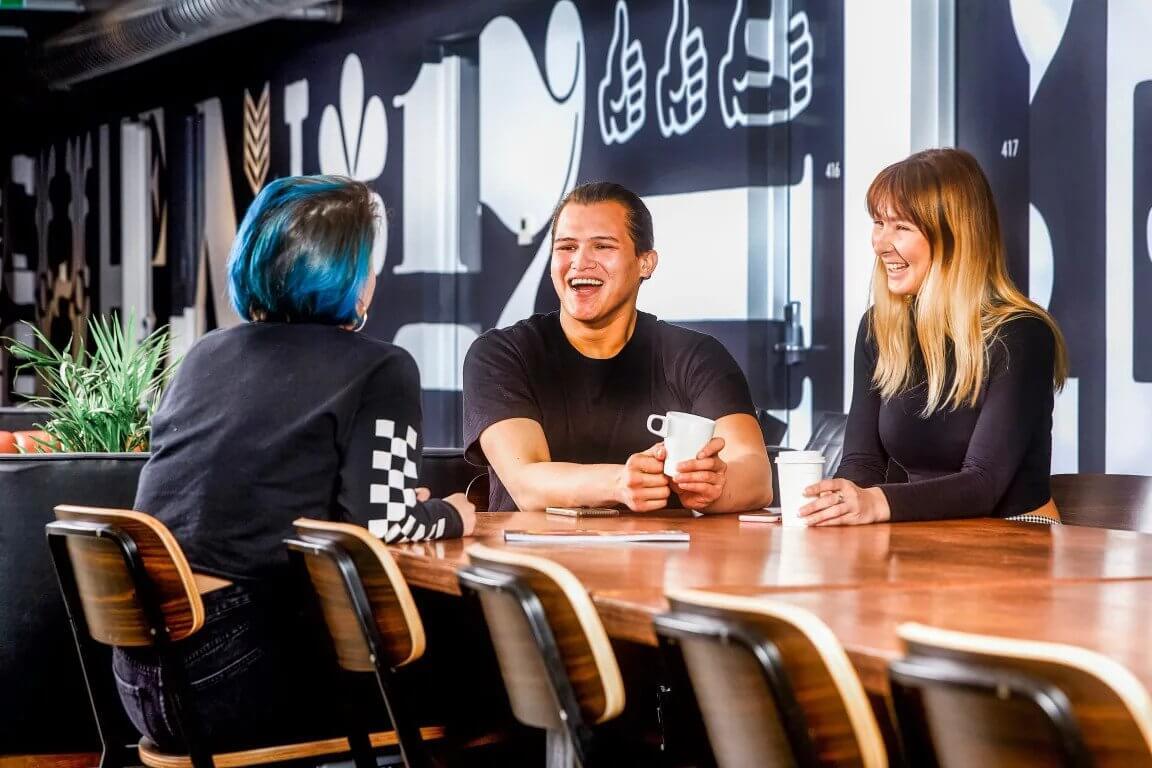 Travel Safety Tips for Melbourne
And don't forget to sort your travel insurance before heading to Melbourne! We've put together a roundup of the best travel insurance for backpackers – check it out here, or if you're low on time, get a quote from World Nomads, our favorite travel insurance provider.
Getting an estimate from World Nomads is simple – just click the button or image below, fill out the necessary info, and you're on your way!

More Epic Hostels in Australia
Hopefully by now you've found the perfect hostel for your upcoming trip to Melbourne.
Planning an epic trip all across Australia itself?
Don't worry – we've got you covered!
For more cool hostel guides around Australia, check out:
Over to you
By now I hope our epic guide to the best hostels in Melbourne has helped you choose the perfect hostel for your adventure!
If you think we've missed anything or have any further thoughts, hit us up in the comments!
Yay for transparency! Some of the links in this post are affiliate links. This means that if you book your accommodation through the site, The Broke Backpacker will earn a small commission at no extra cost to you. Your support helps keep the site going.
---
Need More Inspiration?
Like this Post? PIN ME!!
Ralph is a former manager in the hospitality industry turned wild child. With a desire to experience all things unconventional, Ralph enjoys visiting the lesser-known landscapes of the world and has ended up in some pretty strange and wonderful places. Recently, he spent eight months travelling around Africa, the Middle East, and Europe, spending as much time as possible in the wilderness and doing everything to avoid the crowds.
You can follow his adventures at Roaming Ralph or get in touch via his social media pages on Facebook and Instagram.