One of the coolest cities in Australia, Melbourne is said to be just a little bit like Europe. With coffee culture, an awesome gastronomic scene, and enough sports teams to shake a cricket bat at, you're sure not to be bored here. Away from the city's skyscrapers, you have some astounding natural wonders too – the Grampians National Park and the Twelve Apostles are just a couple that spring to mind.
With all that's going on in the city, you'll need somewhere to stay – and what better to look at than Airbnbs in Melbourne? They offer character, affordability, and a local experience that you'll struggle to find from a hotel.
In this post, we'll take a look at the best Airbnb vacation rentals in Melbourne and the top Experiences you can do when you're there. We've taken into account a wide range of budgets and travel styles, so there's sure to be something for you. Let's check them out!
Quick Answer: These are the Top 5 Airbnbs in Melbourne
Overall Best Value Airbnb in Melbourne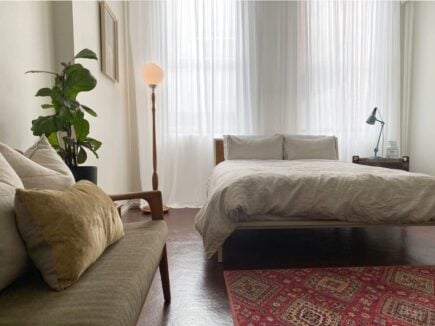 Overall Best Value Airbnb in Melbourne
Light filled studio with city views
> $$
> Two guests
> Private studio
> Shared rooftop space
Best Budget Airbnb in Melbourne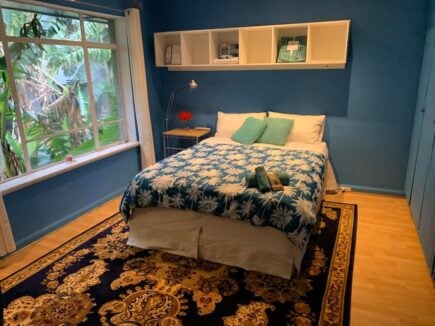 Best Budget Airbnb in Melbourne
Studio Living in St Kilda
> $
> Two guests
> Laptop-friendly workspace
> Near the beach!
Best Airbnb for Couples in Melbourne
Best Airbnb for Couples in Melbourne
Victorian Apt with City Views
> $$$$
> Two guests
> Shared rooftop garden
> Awesome location
Best Airbnb for Families in Melbourne
Best Airbnb for Families in Melbourne
Penthouse Apartment with Iconic Views
> $$$$
> Six guests
> Free secure parking
> Wonderful views
Over-the-Top Luxury Airbnb in Melbourne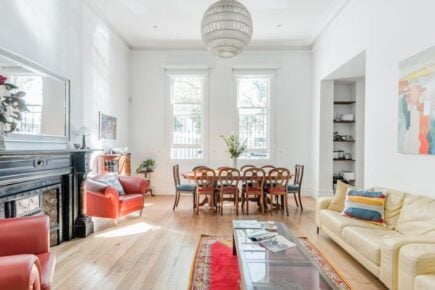 Over-the-Top Luxury Airbnb in Melbourne
Seven bedroom mansion near the beach
> $$$$$$$
> 14 guests
> Library and lounges
> Close to the beach

Unlock Our GREATEST Travel Secrets!
Sign up for our newsletter and get the best travel tips delivered right to your inbox.
What to Expect from Airbnbs in Melbourne
Melbourne is the second-biggest city in Australia by population; it's almost as big as Sydney – and one of the most popular travel destinations in Australia. You'll be pleased to know that holiday rentals in Melbourne are not hard to find at all.
The most common listing you'll find is entire flats, but we've gone for lofts, townhouses, and tiny houses, as these offer a little more of the X-Factor.
What you get in a Melbourne Airbnb often depends on how much you're willing to spend. Almost all will have access to a fully equipped kitchen and living area (even in a private room in someone's home). However, splash out just that little bit more, and you'll get fabulous amenities like swimming pools and rooftop decks that provide awesome views over the city!
You'll most often be dealing with a private owner, but the larger and more expensive properties are likely to be run by a business.
Whether you're looking for an entire rental unit or a private room in a studio apartment with free parking, we've got you covered!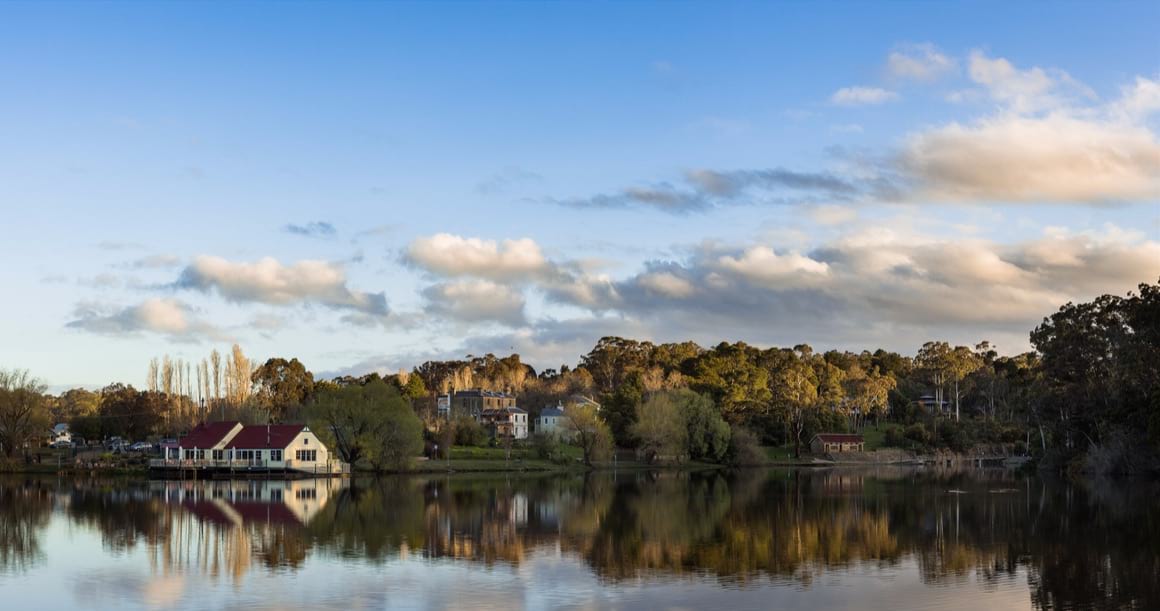 Townhouse
A townhouse is the most flexible option for Airbnbs in Melbourne. With more than 300 in the city, there is a wide range of choices, too. Townhouses are multi-level, and you're likely to get multiple bedrooms, as well as all the features you'd have in your own home, such as a fully equipped kitchen, living area, and in some, a garden.
Townhouses are great for large groups of friends and family, as they have several rooms across multiple levels. At the same time, a smaller townhouse can be ideal for a couple – offering privacy and features that you just don't get in a hotel. If you're looking for an entire rental unit then these are your best bet.
If you're on a budget, you don't have to rent an entire townhouse. You can experience one of these lovely buildings by booking a private room and staying with a local. That way, you'll have a unique insight into the best things to see and do in Melbourne!
Loft
Loft apartments are like entire flats, but a little more exclusive. The clue's in the name – these luxury apartments are on the top floor of a building, and more often than not, have high ceilings and great views. If you're willing to spend a lot on a Melbourne loft apartment, you'll get excellent views across the city skyline – whether that's from inside or out on a roof deck (which may be private or shared).
Lofts use space cleverly, so with that high ceiling, you might get something like a mezzanine bed above your kitchen and living area. You're most likely to find a loft in CBD, South Yarra, or St. Kilda. Usually, lofts will be entire properties, but there are a few private rooms in a loft, too. You've got heaps of options here but a one-bedroom apartment is the most common option for lofts.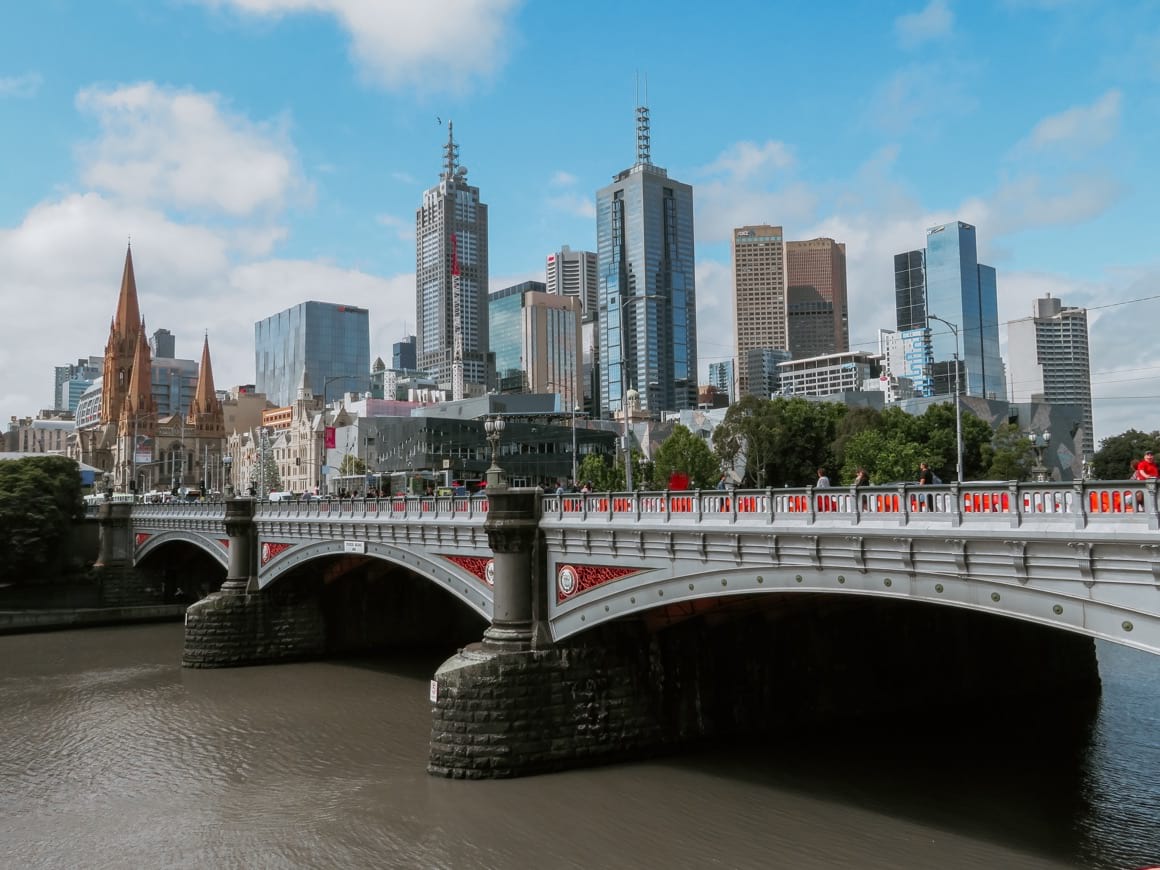 Tiny House
Venture out into Melbourne's suburbs, and you'll have the chance to stay in one of the coolest types of property there is. Tiny houses are becoming more and more popular thanks to the fact that they cleverly maximise space and have a whole lot of character.
You can expect everything you'd get in a regular house, just more compact. We're talking about kitchens, living rooms, gardens, etc. Tiny houses can sometimes sleep up to six, but that may feel like a bit of a squeeze. As a romantic retreat for a couple though, nothing beats it.
You won't find tiny houses right in the heart of Melbourne, but if you're happy to travel into the CBD, you won't regret it. Here you can get an entire rental unit to yourself and although they're 'tiny' they offer much more than a studio apartment in Melbourne's central business district.
Why Stay in an Airbnb
If you're still thinking about a hotel or a hostel, we're not entirely sure why, but let us give you five reasons you should definitely stay in a Melbourne Airbnb.
Local Experience: With the help of a local host, you can find all the best things to see and do where you're staying. Your backpacking Melbourne guide won't even make it out of the bag!
Unique Properties: Do you find hotels and hostels blend into one after a while? We do. Thankfully, Airbnb's unique range of properties means no two are the same.
Affordability: As well as being generally more interesting than hotels, Airbnbs are a lot more affordable. You get a lot more bang for your buck!
Safety: Airbnb vets host and guest with its rating system, while being on hand 24/7 to resolve any issues. Talk about peace of mind during your stay.
Airbnb Experiences: More than just a place to stay, Airbnb offers experiences curated by locals that help you to discover Melbourne easily, but more on that later…
The Top 15 Airbnbs in Melbourne
Well, now you've seen why you should stay in a Melbourne Airbnb and what's on offer, let's get to the part you've been waiting for. These are the 15 best Airbnbs in Melbourne – which one are you going to choose?!
$$
Private studio apartment
Two guests
Shared rooftop space
To kick-off, let's take a look at this studio apartment on Smith Street. On the borders of Fitzroy and Collingwood, you've got two of the coolest neighbourhoods right on your doorstep while being within walking distance from the CBD. If you fancy a night in, you could enjoy food cooked in the kitchen at the farmhouse dining table. Alternatively, take it up onto the private balcony/ roof terrace and admire Melbourne's spectacular skyscrapers. All that before heading back downstairs to enjoy a movie on the 50 inch TV. Perfect! There are heaps of trendy coffee shops close by too.
$
Laptop-friendly workspace
Two guests
Near the beach!
Usually, when it comes to finding a budget Airbnb, you'll be looking at a private room. However, that's not the case here! This cute studio is right in the heart of St Kilda, and you've got this entire apartment completely to yourself – a great find for a solo traveller or couple on a shoestring. With the money you save, you can enjoy Melbourne's legendary culinary scene and a couple of nights out! This one-bedroom apartment is also within walking distance of the beach!
Two guests
Access to shared areas
If you're travelling solo, it's always a good idea to stay near a university. Student areas more often than not have great nightlife, and it's easy to make friends. A homestay makes it possible to save cash and have a local experience, too. With this budget private room in Melbourne, you'll have access to a roof terrace – as well as other shared spaces throughout the home.
Is This the Best Travel Pack EVER???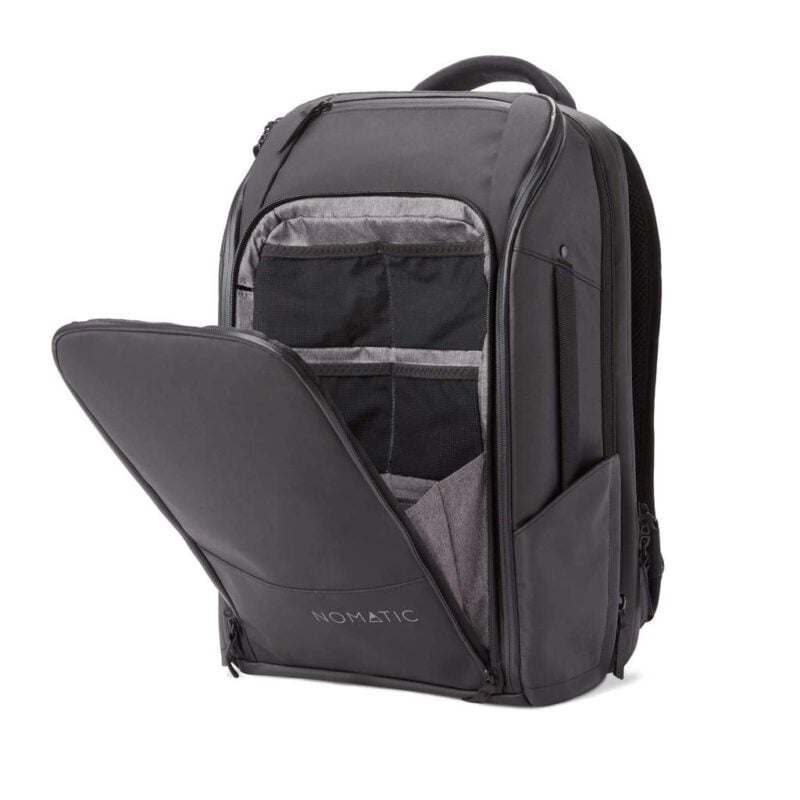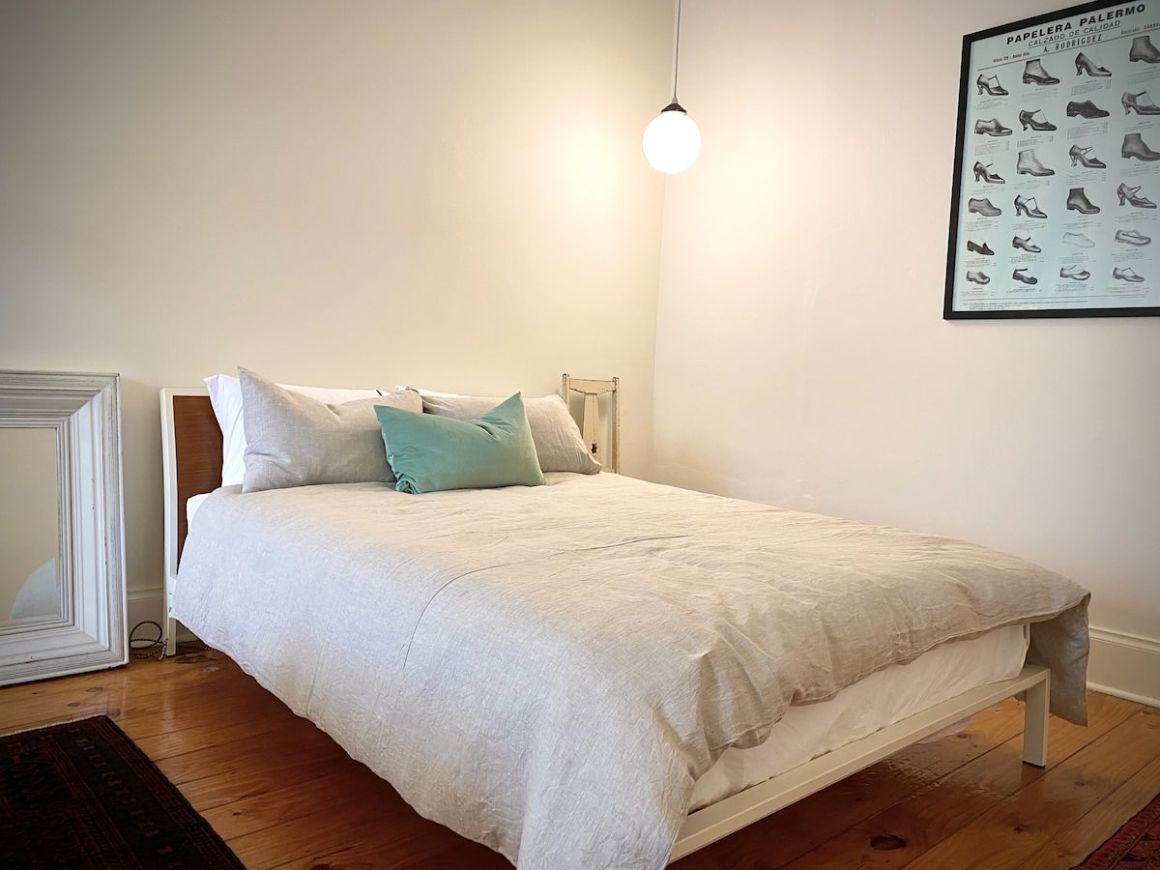 $$$$
Shared rooftop garden
Two guests
Awesome location
This first-floor apartment is on Collingwood's Smith Street, so it's a great place if you're into food, music, and art. The flat has a shared rooftop garden, where you can take in skyscraper views and enjoy some natural light. Once you're back in this modern apartment itself, make use of a queen-sized bed, a Danish couch and reading chair, and even a 50 inch smart TV – ideal for watching a romantic flick!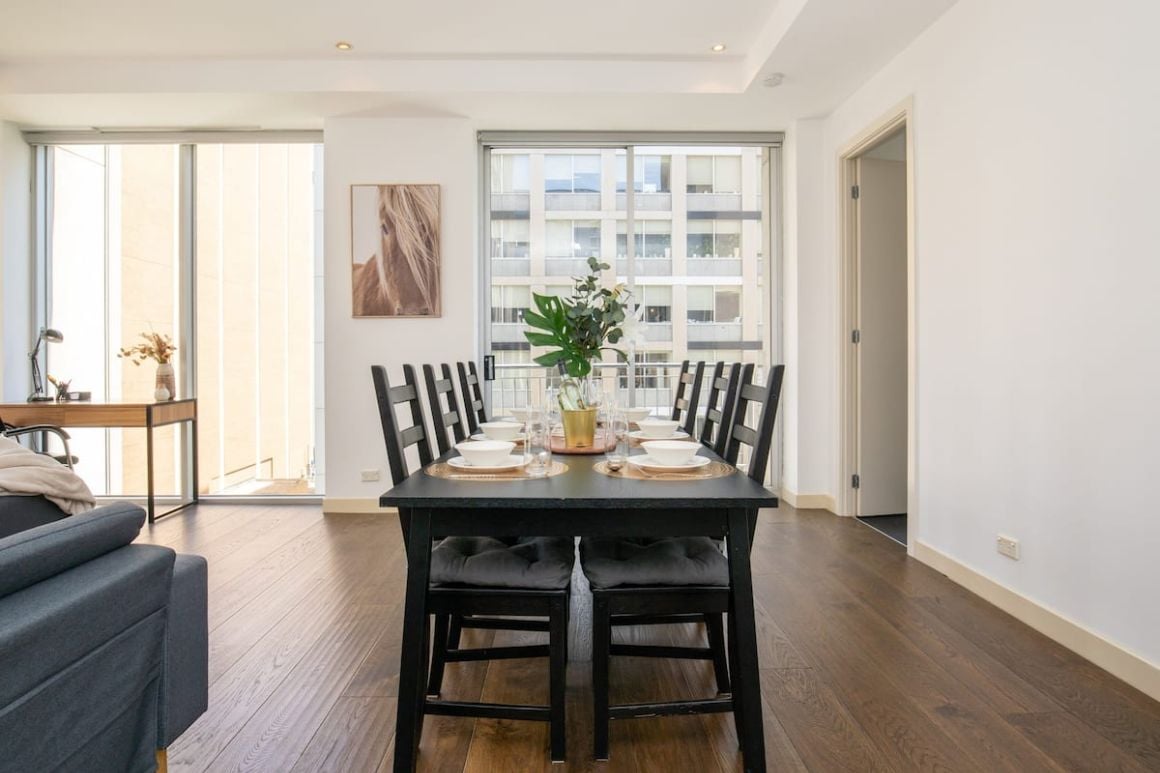 Six guests
Wonderful views
This two-bedroom apartment can fit up to six guests so it's an epic Melbourne Airbnb for families. Right in the heart of the CBD, you've got spectacular views of Collins Street and the rest of Melbourne's beating heart. You're also centrally located in the free tram zone making sightseeing super easy.
Of course, if you're travelling with kids, it'll take more than a good view to stop them from getting bored. Thankfully, they can take advantage of Netflix and fast Wi-Fi! Eating out as a group can be quite expensive, so why not whip up everyone's favourite meal in the fully equipped kitchen of this spacious apartment? There's also free parking which is super rare in the central business district!
$$$$$$$
Library and lounges
14 guests
Close to the beach
With three living rooms and seven bathrooms, this place just screams extravagant. The luxurious mansion even has a library where you can chill out with one of the many books lining the shelves! This huge Melbourne Airbnb is in St Kilda, near the beach, and it would be perfectly suited to a large gathering of family or friends. Chill out on the front porch and balcony and people watch or enjoy the incredible natural light pouring into the living room as you relax for the afternoon.
$$$
Fully equipped kitchen
Four guests
Small outdoor space
Although recently renovated, this cool shophouse has more than 100 years of history. The heritage building was constructed in 1911 and offers easy access to Fitzroy. Boasting a small outdoor space where you can chill out, there's also a fully equipped kitchen and a dining table for up to four guests. If you don't fancy cooking, all you have to do is head downstairs, where you'll find a popular neighbourhood cafe.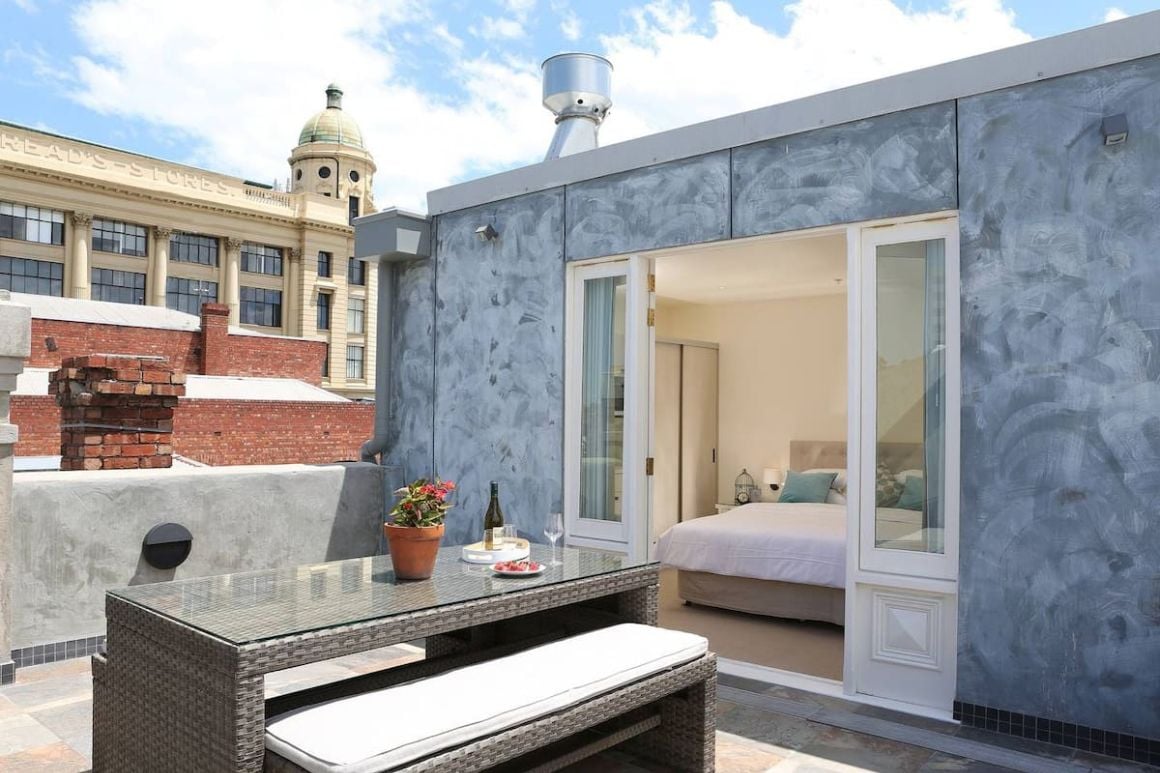 Two guests
Spectacular views
If you're going to stay in a loft apartment, why not get one that has a cool outdoor terrace? Right in the centre of Melbourne's South Yarra District, the views from this penthouse suite are simply stunning. Just imagine enjoying your morning coffee or a bottle of wine at sunset up there. Of course, there's more to this place than that beautiful roof terrace. This modern apartment has got a big fluffy bed, a private ensuite shower room, and a desk. If you're feeling sociable, the building also has a common room.
This house behind the Old Milk Bar is cool and quirky – just what you come to Airbnb for! One of the closest tiny houses to Melbourne's CBD, it has everything you'd expect from a holiday rental. It's set up for two people with a queen bed and listed as LGBT-friendly, so it's a great option for couples. There's a kitchenette too for preparing simple meals, but with plenty of bars and restaurants within walking distance, you're unlikely to need it!
$$
Laptop-friendly workspace
Two guests
Access to rest of house
If you're travelling as a digital nomad, you'll need Wi-Fi and a laptop-friendly workspace. But we bet you didn't expect to find that in such a cool and sophisticated private room! The Zinc House has been featured in Australian newspapers and on architectural tours – it really is one of a kind. When it's time to take a break, there are several books in your room to enjoy. You're also welcome to use the rest of the house, including a communal outdoor space.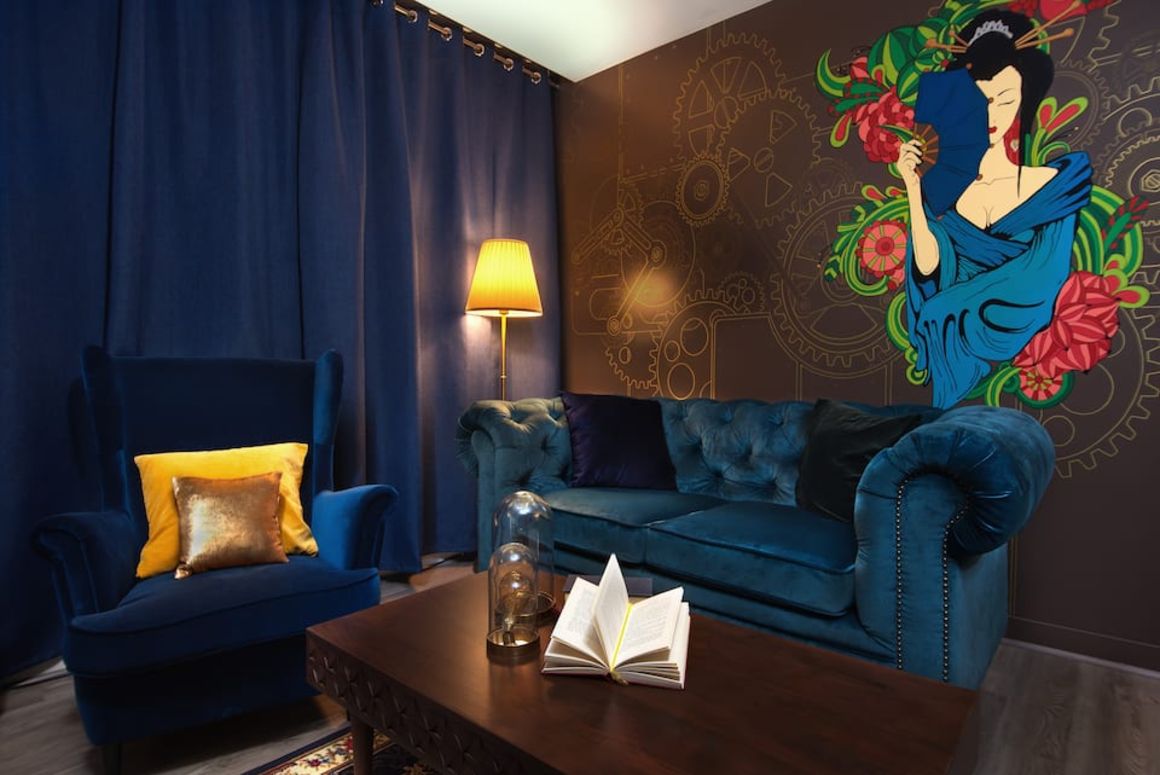 Four guests
Fitness centre and sauna
Another unique Melbourne Airbnb, this modern designer apartment is part of a complex in Melbourne's CBD. As well as the painted murals on the wall and comfy living room, you get access to a communal swimming pool. Not only that, the building offers a sauna and a fully equipped gym. The apartment has unlimited free wi-Fi, a TV with Netflix, and basic stocks of food in your kitchen – everything you could need!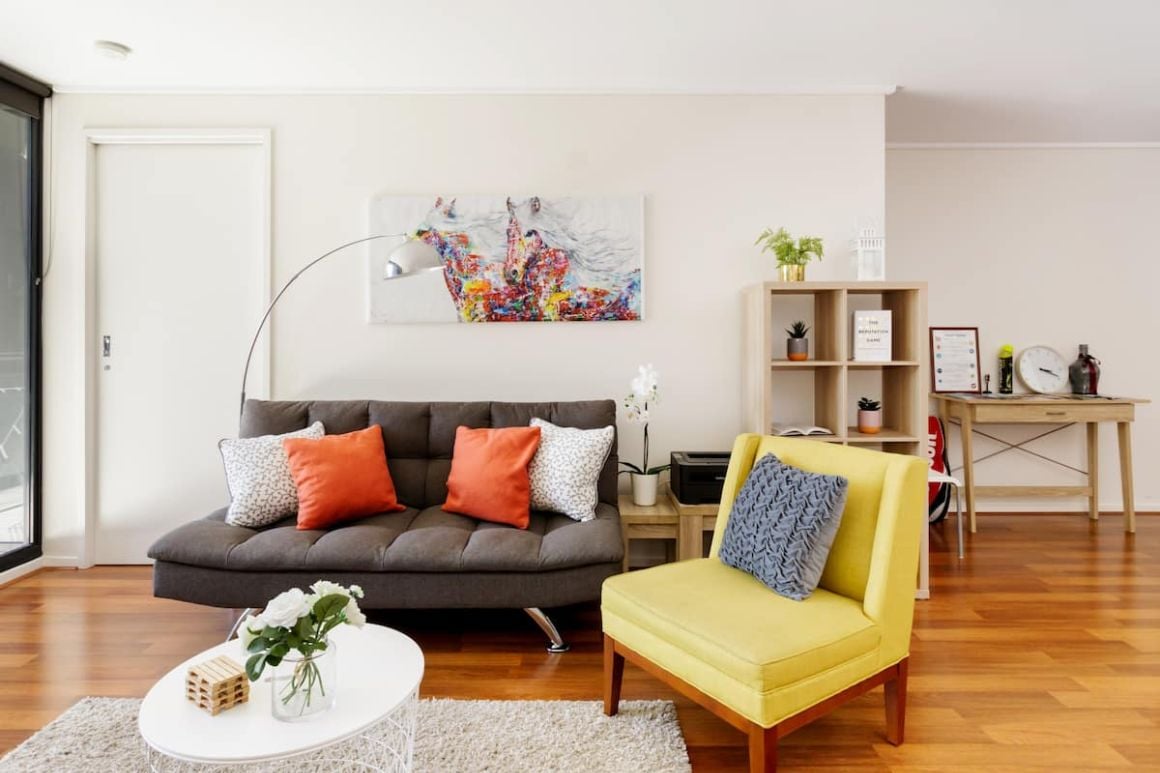 $$$
Balcony with city views
Five guests
Sports facilities
Airbnb Plus properties are those with the highest levels of attention to detail and consistently good reviews. They even get checked by someone from the platform! So, these properties really are the best of the best. Located in Melbourne's South Bank area, it boasts a balcony, tennis court, indoor pool, and gym. There's room for up to five guests, so it's well suited to a group of friends or family.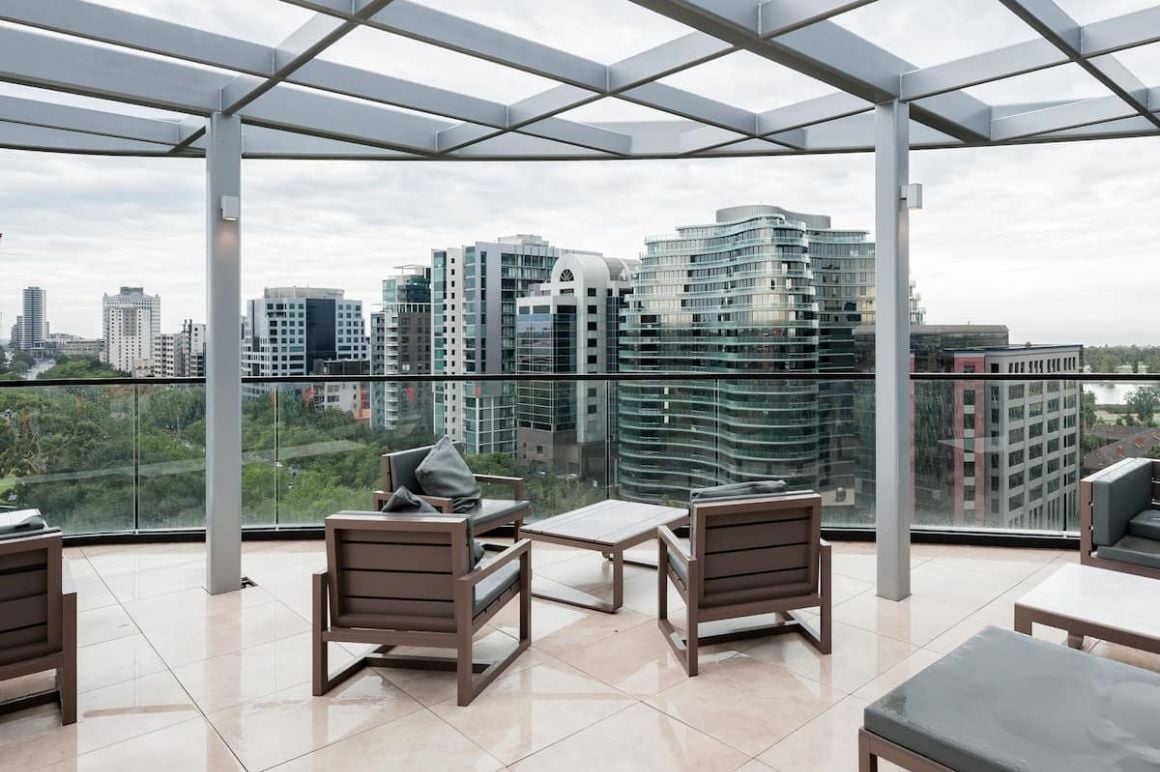 Two guests
Complimentary wine on arrival
Another Airbnb Plus in Melbourne, this one offers a rooftop terrace with a shared infinity pool. Just imagine watching the sunset from there! If you'd prefer some privacy for enjoying the views, head out onto your own private balcony and enjoy sipping on the complimentary wine you'll get on arrival.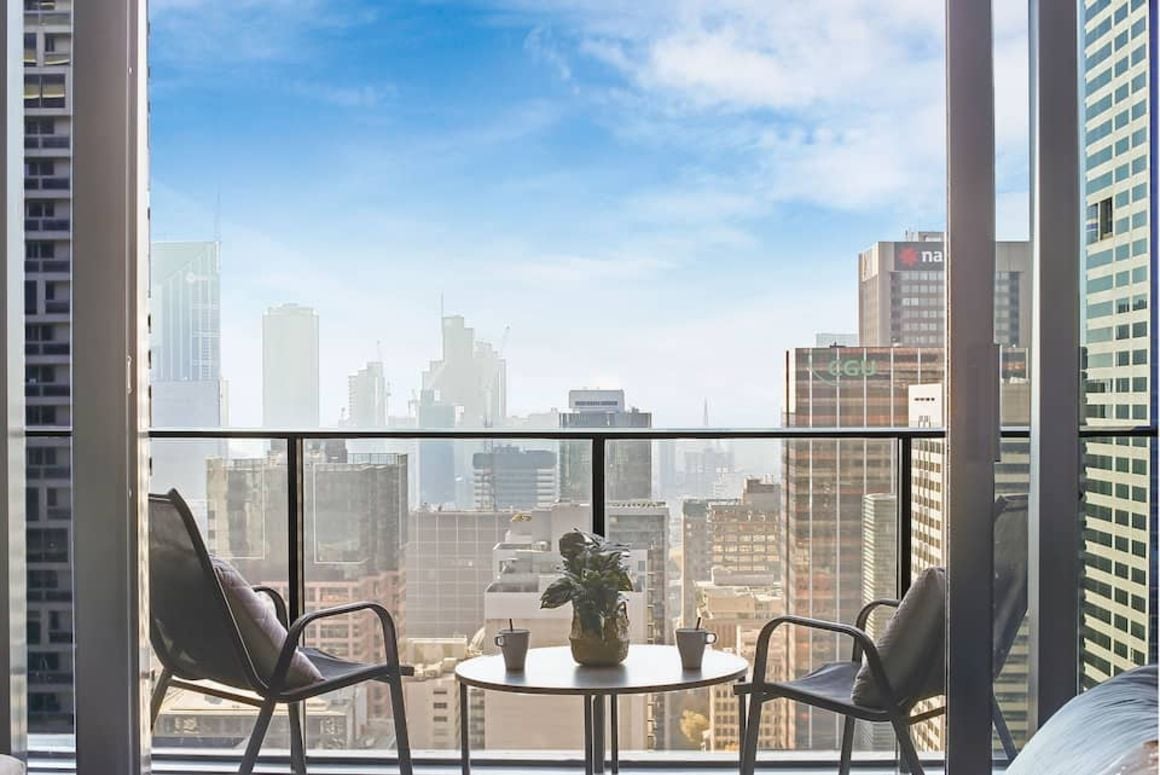 $$
Fully decked out kitchen
Six guests
Balcony with sublime views
If you want to make the most of the city when only spending a weekend in Melbourne, location is the most important thing. This Airbnb is right opposite the Southern Cross Station, so it's perfect for visiting the city, and you might just fit in some day trips, too! The spacious apartment has space for six people, a stunning balcony, and a fully equipped kitchen. As well as the facilities in the flat itself, you've got access to a communal swimming pool.
Looking for somewhere to stay with a group of friends? This central Melbourne apartment is within walking distance of everything you will want to see. Arguably the coolest thing in this apartment is the indoor swing, which hangs from one of the roof beams. On the roof, you'll find the 'Rooftop Honey Project', so it might not be a good place to go if you don't like bees!
Top 5 Airbnb Experiences in Melbourne
Well, those were the 15 best Airbnbs in Melbourne. Now, let's start planning what to do when you're there with Airbnb Experiences. These are activities curated by locals that could be anything from a history walk around the city to a multi-day adventure out in the Australian bush.
There are more than 80 Airbnb Experiences in Melbourne, so it's tricky whittling it down to five of the best. To do that, we've chosen a wide variety that will suit many different interests. You might just find one for every day of your trip!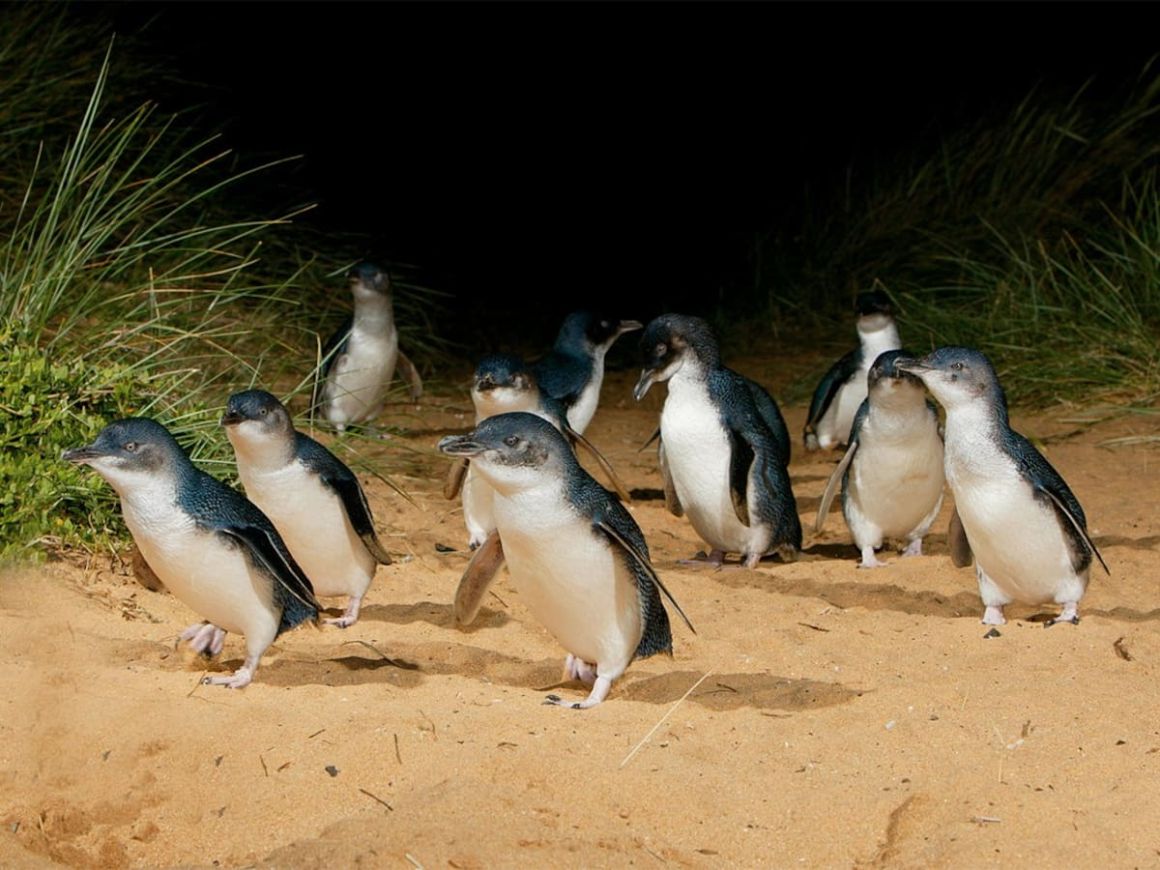 $134/person
12 hours
Up to 8 guests
While Melbourne sure has a lot to offer, sometimes it's getting out of the city that will really make your trip. Animal lovers will instantly fall in love with Phillip Islands, just 140km from the CBD. At sunset, you'll get to see the world-famous penguin parade, where thousands leave the sea and make for their nests. During this epic day trip, you'll also visit a Koala Reserve and Australia's largest seal colony.
$96/person
12 hours
Up to 7 guests
Another impressive day trip from Melbourne, the Great Ocean Road is one of the best road trips in Australia. A highlight is the 12 apostles – stone monoliths that rise from the sea as the waves crash against them. The 12 Apostles are 200km from Melbourne, so along the drive, you'll stop off at Apollo Bay, the Kennett River, and surf town Lorne. Though the journey is long, you'll pass rainforest, coast, and rolling hills – so there's always something to look at!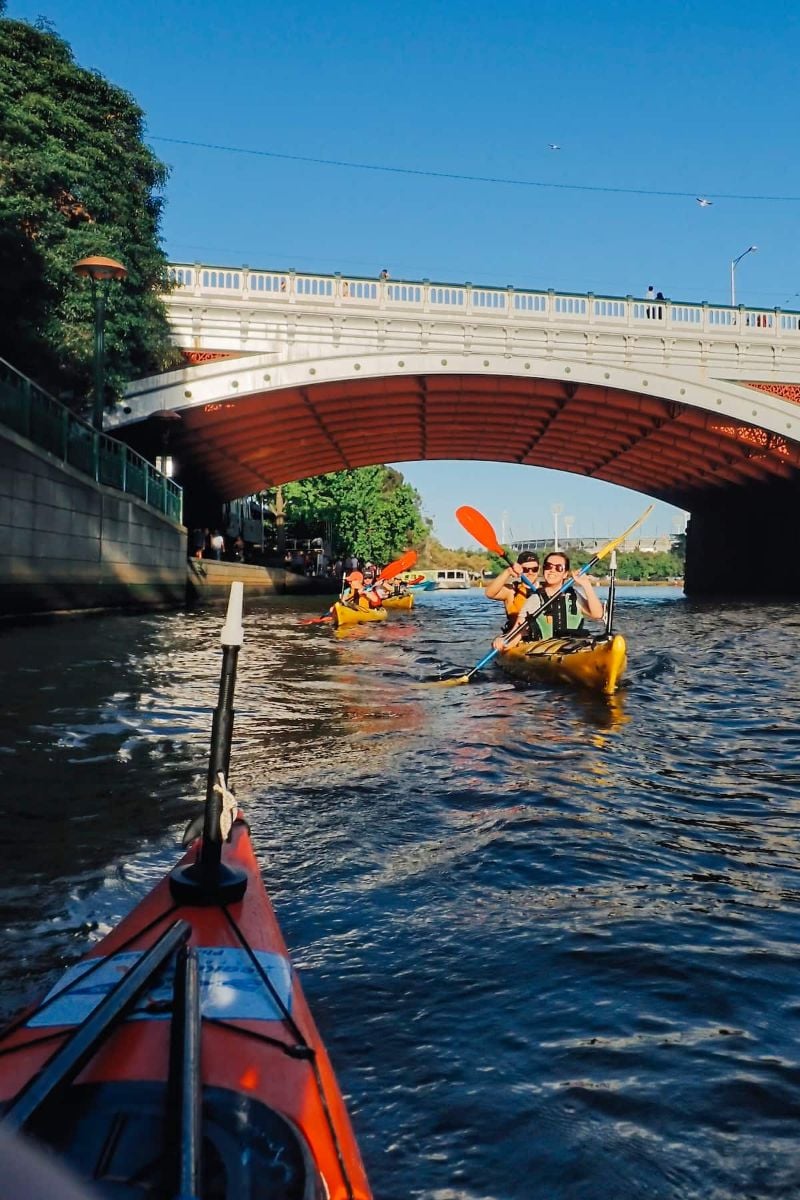 $67/person
2.5 hours
Up to 10 guests
While a walking tour is a perfectly lovely way to spend some time in Melbourne, a kayak tour will give you a different perspective – especially at twilight. Paddle along the Yarra River with a guide to see historical ships, important buildings, and a stop during the tour for a drink and a snack. Don't be put off if you don't have a lot of kayaking experience – this is an easy trip!
$93/person
8 hours
Up to 10 guests
Foodies in Melbourne can enjoy the restaurants and fine dining of the city, but it's not the same as getting out into the Yarra Valley. Famous for its wineries, there are reds, whites, and roses that you'll get to enjoy across the day. As well as that, you'll be visiting cheese and chocolate factories, cider houses, and breweries. Be sure to bring some extra cash so you can pick up souvenirs along the way on this awesome day trip.
$42/person
3 hours
Up to 10 guests
Want to know more about the city after dark? Starting off in a historic pub, grab a beer and meet your host, who'll begin the stories. Melbourne has seen murder, corruption, and terrible tales on its streets, so this is the perfect tour for anyone interested in the city's macabre past.
Don't Forget Your Melbourne Travel Insurance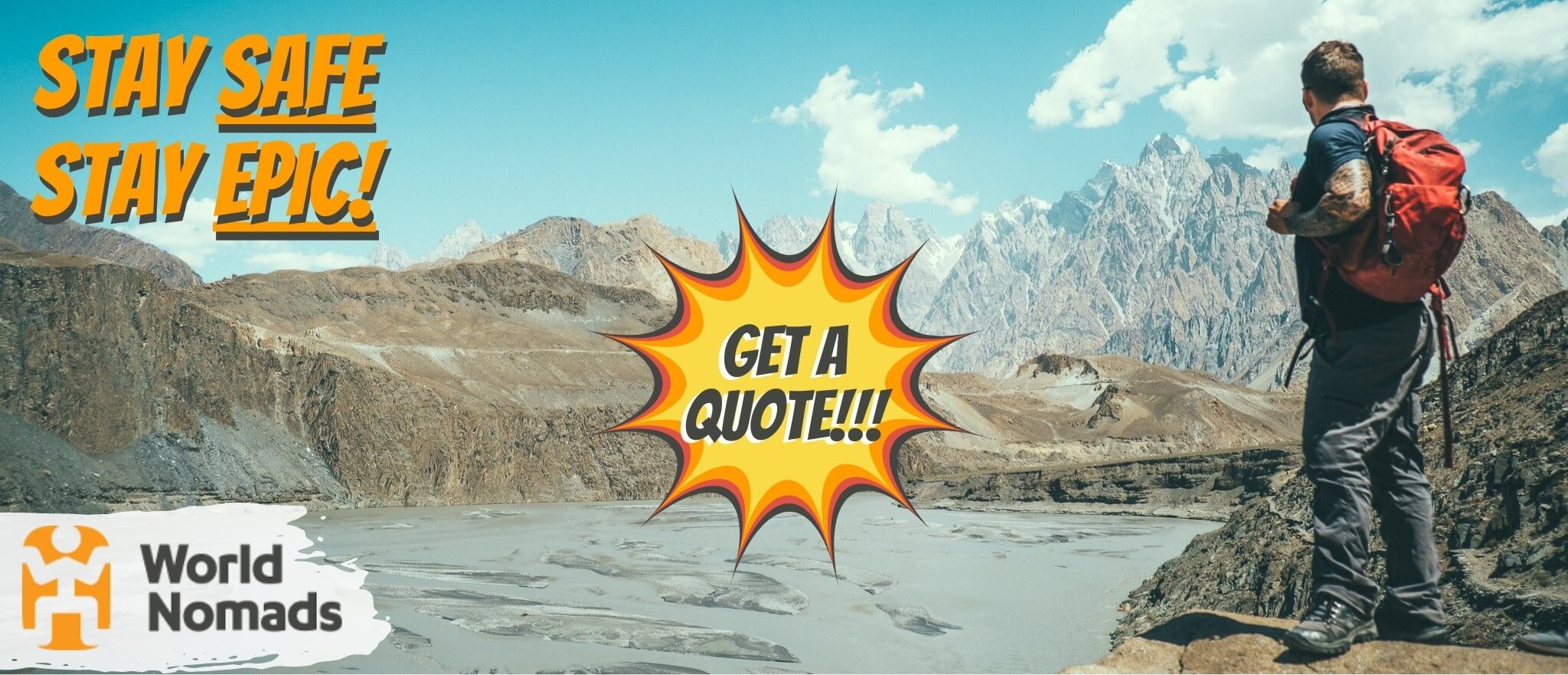 World Nomads' mission is to support and encourage travellers to explore their boundaries. They offer simple & flexible travel insurance, and safety advice to help you travel confidently.
They've been doing it since 2002 – protecting, connecting, and inspiring independent travellers just like you.
Get a quote below or read our in-depth review!
World Nomads provides travel insurance for travelers in over 100 countries. As an affiliate, we receive a fee when you get a quote from World Nomads using this link. We do not represent World Nomads. This is information only and not a recommendation to buy travel insurance.
Final Thoughts on Melbourne Airbnbs
Well, there you have it. We've seen the best Airbnbs and the most fun Airbnb Experiences in Melbourne. Now you've got everything you need for the perfect trip! Whether you want to stay in a luxurious Victorian apartment, a penthouse by the beach, or just want a cheap and cheerful private room, there's an Airbnb in Melbourne for you.
If you're still finding it difficult to make up your mind, go for the overall best Airbnb in Melbourne – that's the Light filled studio with city views. It's in a superb location and offers excellent value for money for a couple or solo traveller.
Whichever Melbourne vacation rental you choose, we hope you have an awesome vacation. Be sure to check out World Nomads for travel insurance so that you're covered for any unprecedented events, too!
---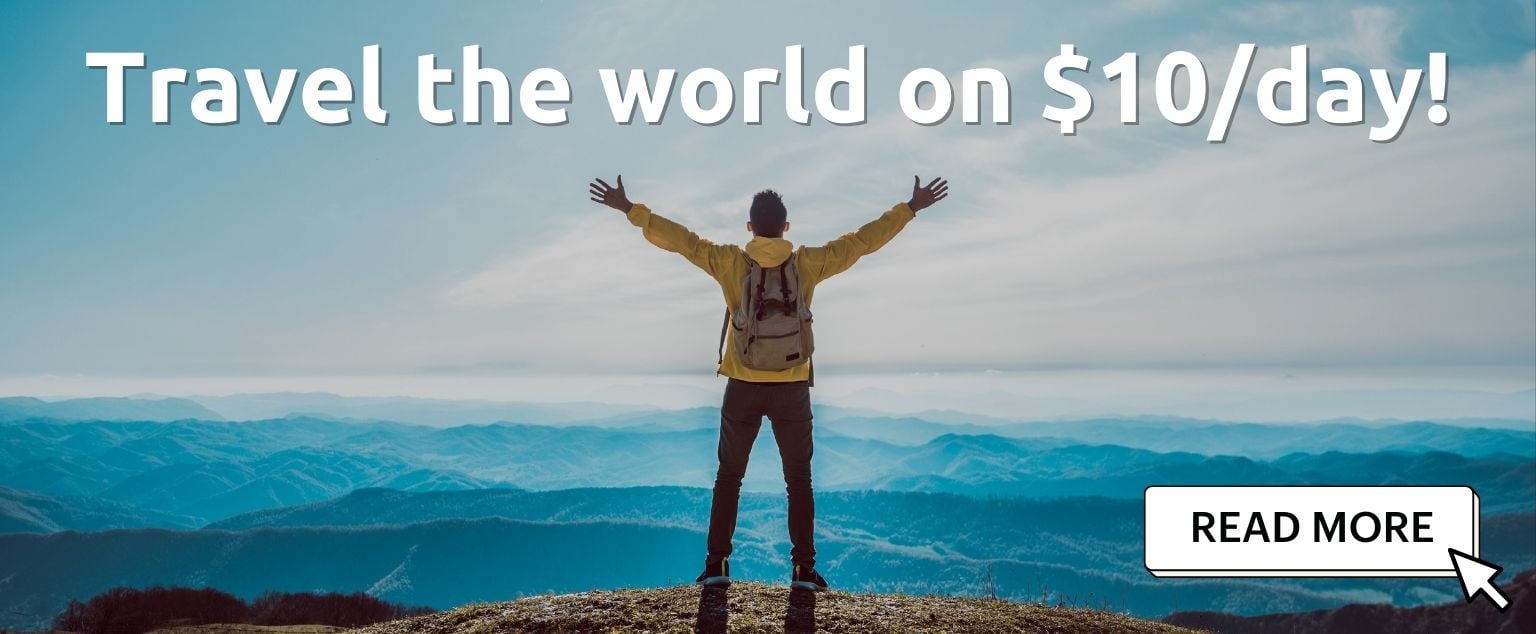 And for transparency's sake, please know that some of the links in our content are affiliate links. That means that if you book your accommodation, buy your gear, or sort your insurance through our link, we earn a small commission (at no extra cost to you). That said, we only link to the gear we trust and never recommend services we don't believe are up to scratch. Again, thank you!