Melbourne is a big, bustling, and beautiful city on Australia's southeast coastline. It's a multicultural melting pot and is considered to be Australia's cultural capital. It's easy to see why – Melbourne is always humming with the sounds of live music, the roads are lined with exceptional street art, and the city frequently hosts top-notch cultural events.
Believe it or not, the city is also considered the sporting capital of Australia, the food is world class, and the city is a strong contender for having the best coffee on earth. A banging nightlife is also deeply ingrained in the culture, with incredible bars and clubs that stay open all night long.
Thanks to its impressive and lengthy list of attributes, Melbourne was ranked the world's most liveable city seven years in a row between 2011 and 2017, only surpassed by Vienna in 2018.
Whether you're an artistic soul, sports lover, foodie, or party animal – Melbourne has it all, and it's ready and waiting for you to hit it hard with a big weekend.
Are you ready for a rad weekend in Melbourne packed with some of the best activities in the city? We hope so – this guide will help you find the best way to spend your time in Melbourne, and offer a blueprint for an unforgettable weekend.
Quick side note: if you're visiting during high season, make sure to book your accommodation well ahead. Melbourne's epic hostels are especially popular during that time.
Know Where to Stay in Melbourne
There are several great suburbs in Melbourne, such as Brunswick, St Kilda, and Fitzroy, each offering their own charm and vibe, but much of the action takes place in the city center, locally referred to as the CBD. Melbourne's CBD (Central Business District) is the beating heart of the city.
Considering the brevity of your weekend trip to Melbourne, we strongly recommend finding accommodation that is centrally located in or near to the CBD. By doing so, you'll be close to many of the best restaurants, bars, cafes, and attractions in the city. This will minimize travel time and make getting back to your accommodation late at night a whole lot easier.
Great location close to tram routes and Brunswick train station (easy access to CBD)
Awesome games room with a pool table, foosball, board games, and game consoles!
The Victoria Hotel Backpackers is one of the coolest hostels in Melbourne. It's got a really chilled vibe and is always full of great people looking to have a good time and meet like-minded travelers.
Nestled just minutes away from the CBD, this fully equipped and furnished apartment unit is ideal for those travelling to Melbourne on a budget – and of of the best Airbnbs in Melbourne overall. All the basic amenities are provided, from A/C and heating, bathroom essentials to kitchen equipment. There's a Woolworths supermarket in the building near the entrance.
Amazing location in the CBD
Great views, air conditioning, and flat-screen TVs!
This reasonably priced hotel is in central Melbourne, surrounded by restaurants, cafes, and shops. The units are clean, comfortable, and modern, with stunning views of the city.
Our Favorite Splurge Hotel – QT Melbourne
Excellent location, right in the heart of Melbourne
Incredible and stylish terrace overlooking the city
This trendy and modern hotel is pretty much the best you can get in Melbourne. It's beautifully designed with fantastic facilities, has a great atmosphere, and couldn't be in a better location.
Know How to Get Around in Melbourne
Backpacking Melbourne is quite easy when it comes to getting from A to B. The city is home to the world's largest network of streetcars (locally referred to as trams). The trams are a simple and effective way of getting around the city, and within the city center, you can ride them for free!
To venture any further than the city center on a tram, or to take a train, you'll need to make use of a Myki pass. These cards can be purchased and topped up at train stations, some tram stations, and any 7-Eleven store.
You can also apply a seven-day unlimited travel pass to your Myki card for $32 (USD). This a great option if you plan on staying for longer than just a weekend and want to travel a lot.
Whilst public transport in Melbourne is easy and effective, it can be a little slow at times, especially the trams. Fortunately, there are many taxis and Ubers cruising around Melbourne if you're after a speedier or more comfortable journey. Walking is also a popular and easy way to get around Melbourne, and it's a great way to see the city!
If you choose to venture out of the city and check out the gorgeous Australian countryside, you will want to rent a car. Just be aware that unlike in most other countries, people in Australia drive on the left, which will take some getting used to.
Melbourne has a thriving nightlife that's as diverse as it is enjoyable, and the weekend is the best time to experience it. The bars are awesome and the clubs are open deep into the night – you won't run out of evening activities in Melbourne this weekend.
Rooftop Bar
Amazing sunset views of the city
Delicious drinks on a stunning open-air rooftop with a mid-century vibe
Relax on stylish comfortable seating
When the sun hangs low and heavy in the Melbourne sky, there's no better place to head than one of the city's many incredible rooftop bars. The Rooftop at QT Melbourne (our top pick luxury hotel) is the most stylish and lavish rooftop bar in the city and offers some incredible sunset views. You don't have to be a guest at the hotel in order to drink there!
Storyville
Incredibly immersive themed bar with creative decorations
A wide range of awesome unique cocktails
Delicious fairytale-themed food
Storyville is an awesome themed bar inspired by fairytales and fantasy. Dive into a fantastical world made of twisted tree root staircases and glowing mushrooms. If you're a fan of cocktails, Friday night at Storyville will be your best friend. Arrive between 4 pm and 7 pm and enjoy bottomless cocktails for a two-hour window after you arrive for $42 (USD).
La Di Da
Talented DJs playing great music
Three separate dance floors and a burlesque show on Friday nights
Open and thumping until 5 am on Friday and Saturday
If you're after some late night dancing and drinking, La Di Da will provide just that, and set your activities to the soundtrack of some great music. It might not be the biggest club in the city, but the atmosphere is great and the dance floor is full of energy until the small hours of the morning.
Melbournians consider their city to be home to the best food in Australia, and food is a staple in the city's culture. The city is a melting pot of cultures, with a truly international cuisine. The people of Melbourne cook with fierce passion and know how to make amazing food!
Queen Victoria Wednesday Night Market
Every Wednesday between November and March
A delicious array of food from around the globe
The food is all reasonably priced by Australian standards
Every Wednesday during Melbourne's summer months, the iconic Queen Victoria market hosts an evening time food extravaganza. The Wednesday night market dishes up an incredible range of delicious international street food. The market has an awesome atmosphere as people congregate and the place is flooded with the sounds of live music.
Walk, Talk & Taste Melbourne Food Tour
Get an authentic Melbournian food experience
Hear the story of the immigrants that shaped the Melbourne food scene
Discover culinary hotspots and hidden gems
A food tour is one of the best ways to experience the amazing range of delicious food this city has to offer. The Walk, Talk & Taste Melbourne tour takes you through the city center, stopping by at some of the best eating establishments in the city. You'll also learn about the incredible multicultural history of this foodie paradise.
Lûmé
Embark on an incredible 16-course culinary journey
Sit in a beautiful restaurant with stone floors, skylights, and a plethora of indoor plants
More affordable 3, 5, and 7-course options
Lûmé is one Melbournes finest dining spots. The artfully designed restaurant is a beautiful place to enjoy a dining experience. The main attraction here is The Road, a 14 – 16-course journey of culinary delight. This incredible sensory adventure is artistic, wildly inventive and a once-in-a-lifetime experience.
Melbourne is generally considered to be Australia's sporting capital, thanks to the part it played in the advancement of Aussie sport, as well as its range of high-quality sporting venues.
Melbourne Cricket Ground
Explore the birthplace of Test and One Day International cricket
Learn some fascinating Australian sporting history
Hi-tech guided tours
Melbourne Cricket Ground is Australia's spiritual home of sport. Here, you can explore the history of some of Australia's biggest sports at the National Sports Museum. Take a personal guided tour around the Melbourne Cricket Ground with a hologram of Shane Warne and learn of its prestigious history.
Catch a game of AFL
One of a kind experience watching a wonderfully weird sport
Great atmosphere and energy live at the fan-filled stadium
Grab a beer and some food during the game for the full experience
AFL is the professional league for Australian Rules Football – a kind of hybrid of American Football, Rugby, and basketball. It's Australia's biggest sport, and it's a hell of a game. An Australian Rules Football field is almost circular, and larger than pretty much any other sports field!
MCG isn't just a cricket ground. It's the birthplace of Australian Rules Football and the best place to watch it in all of its glory.
Flemington Racecourse
Home to 'the race that stops the nation'
Discover the historic significance of this iconic sporting venue
Flemington is a National Heritage Listed site
If you're keen on horse racing, you can't miss a visit to Flemington. Welcoming the iconic Melbourne Cup each year since 1961, the Flemington Racecourse is one of Australia's most important sporting venues. Embark on a guided walking tour of the facilities and enjoy a multimedia experience at The Flemington Heritage Center.
Melbourne is a cultural hub filled with amazing art and entertainment. It's currently a hotspot for musical innovation, with some of the world's finest sounds being unleashed by its creative inhabitants. Be sure to check out this gig guide to find out what's on in Melbourne this weekend!
Rooftop Cinema
Open air cinema on a rooftop operating during Melbournian summer (December – March)
Great atmosphere and a broad range of film screenings
A perfect cultural evening activity for couples, families, or friends
On warm summer evenings, as the sun gives way to night, Melbourne's Rooftop Cinema opens its doors and powers up its projector to beam up some new films and cult classics. Laid back beach style seating under the stars and soft lighting make this rooftop experience romantic and unforgettable.
The Comics Lounge
Enjoy one of the most hilarious evenings of entertainment in the country
Table service is available in the main showroom during shows
Two hour-long side-splitting live productions
The Comic Lounge is the longest running comedy club in Australia. Guests feast on a delicious dinner before the stage welcomes a range of world-class local and international comedians. The club line up changes weekly and frequently features some of the country's most talented comics.
The Evelyn
Great live music pretty much every day of the week
A strong focus on music and well-priced beer
Open air rooftop section
Melbourne is home to a thriving and vibrant live music scene, with quality live music guaranteed to be found somewhere on any given evening. The Evelyn is a good bet for finding live music in Melbourne this weekend. The genres vary widely from rock gigs to DJ sets and the beer flows freely at this music-focused pub.
10 Other Awesome Things to do in Melbourne This Weekend
Looking for more awesome ways to spend your weekend in Melbourne? We've compiled 10 of our favorite activities below.
#1 – NGV Friday Nights
Every Friday night between early December and early April, the National Gallery of Victoria welcomes guests for a fantastic evening combing some of life's finest innate pleasures: art, music, food, and drinks.
The gallery displays a different exhibition each year (in 2019 it was Escher X Nendo | Between two Worlds), which guests can admire at their leisure. DJs and musicians pour musical soundscapes over the ground floor and garden while guests wander between activities.
The pop-up bars and food stands ensure drinks are flowing and mouths are fed in preparation for some late night dancing and mingling.
#2 – Corner Hotel Gig
Catch a world-class gig at the Corner Hotel; one of the best live music venues in the city. The lineup is always impressive and the tunes are always top notch. The venue's large band room has hosted some of the worlds biggest music artists including David Gilmour, Mick Jagger, and The White Stripes.
Slip-on up to Corner Hotel's sleek greenery-filled rooftop bar for some pre-gig food and drink to power your partying late into the night.
#3 – Queen Victoria Market
Whilst the Wednesday Night Market is an awesome foodie experience, it certainly isn't all Queen Victoria Market has to offer. By day, the stunning open-air market is filled with passionate stallholders.
The market offers some incredible fresh produce from meat to fresh fruit as well as a plethora of clothes and accessories. It's a great place to find something fresh to cook up for dinner or pick up some gifts to take back home.
The vibrant multicultural atmosphere makes for a great market experience – Queen Victoria Market is one of the must-visits while in Melbourne.
#4 – Melbourne Gardens
The Melbourne Gardens are an inner-city oasis with more than 50 000 individual plants and 8 500 separate species. Paved paths, dirt tracks, and elevated wooden walkways meander through forested areas and succulent gardens, past ponds and over streams.
The internationally renowned Melbourne Gardens are an idyllic escape from the bustle of the city. There are even labels on and around the plants to keep you informed about what you're looking at.
Take a walk through the gardens to absorb the fresh air and feel at peace. If the weather is warm, you can also go punting on the lake!
#5 – City Circle Tram
The City Circle Tram, on Melbourne tram route 35, is a free tourist tram that wanders in a loop around the city center. The tram passes many of the city's attractions while playing an audio guide that dishes out info on the sights around you.
It's not often that you can get a free guided tour of a city from the comfort of a tram! It operates in both a clockwise and anti-clockwise direction, each offering a slightly different experience.
#6 – Eureka Skydeck
To get a different perspective on the city and some incredible views, soar on up to the 88th floor of the Eureka Tower. After the fastest elevator ride in the Southern Hemisphere, you'll arrive at the Eureka Skydeck – a gold-plated observation deck with stunning 360 panoramic views of the city.
'The Edge' is a glass cube projecting from the side of the building and the first of its kind globally. The glass walls, ceiling, and floor float you nearly 300m above the streets of Melbourne!
#7 – Berlin Bar
This incredible heavily concept-driven cocktail bar invites you into the divided city of Berlin during the Cold War. It's separated into two bars; West Berlin and East Berlin, each representing and resembling either side of the city at that time.
The bar is stylish and the theme is incredibly immersive. They also have an awesome selection of ludicrously complex cocktails that will keep the conversation flowing and your taste buds entertained!
#8 – Melbourne Museum
Melbourne Museum is the largest museum in the Southern Hemisphere (yep, again) and is consistently ranked as one of the most popular tourist attractions in the country. It's a natural and cultural history museum which acts as a response to the city's urban condition.
The museum covers 600 million years of history and features some awesome exhibitions, from the humbling Dinosaur Walk to 'Gut Feeling', an interactive journey through an inflatable digestive system.
#9 – Astor Theatre
Film fanatic? Catch a classic at this awesome revivalist theatre. The Astor hurls you back in time with its vintage Art Deco styling – it was built in the 1930s and hasn't changed much since. The gold curtains, chandeliers, classic tiered cinema seating, and old school lighting make you feel like you've landed in mid-century Hollywood.
The Astor screens a programme of new movies and classics predominantly on 35mm and 70mm film, which really enhances the retro vibe. It's become a hub for film fans in the city and offers an awesome experience to its visitors.
#10 – Melbourne Street Art
The walls lining the streets of Melbourne act as an enormous, unofficial, and constantly evolving art gallery, with a vast range of incredible street art layered tastefully upon them. Melbourne is well known for its street art, and it's worth taking some time to wander around and appreciate it.
The art is not comprised of talentless tags and messy graffiti – it's incredibly artistic and technical, and paints a picture of current social and political issues.
If this is your first time traveling to Melbourne, you may have a few burning questions that you need answered before heading off on your weekend adventure. Fortunately, we envisioned this scenario, and we've got you covered!
Don't Forget Your Melbourne Travel Insurance
ALWAYS sort out your backpacker insurance before your trip. There's plenty to choose from in that department, but a good place to start is Safety Wing.
They offer month-to-month payments, no lock-in contracts, and require absolutely no itineraries: that's the exact kind of insurance long-term travellers and digital nomads need.
SafetyWing is cheap, easy, and admin-free: just sign up lickety-split so you can get back to it!
Click the button below to learn more about SafetyWing's setup or read our insider review for the full tasty scoop.
Final Thoughts on a Great Weekend in Melbourne
We have now equipped you with everything you'll need in order to have an awesome time in Melbourne this weekend, and the ball is in your court. Unless you have the agility and attention span of a rabbit, it's unlikely you'll be able to tick off everything on this list with just two days in Melbourne. But this guide allows you to fully customize your trip to suit your interests and personality!
Whether you're looking for fun things to do in Melbourne today, or planning a weekend trip to the city, there's something for everyone on this list, so mix and match to your heart's content and go have yourself an epic adventure!
---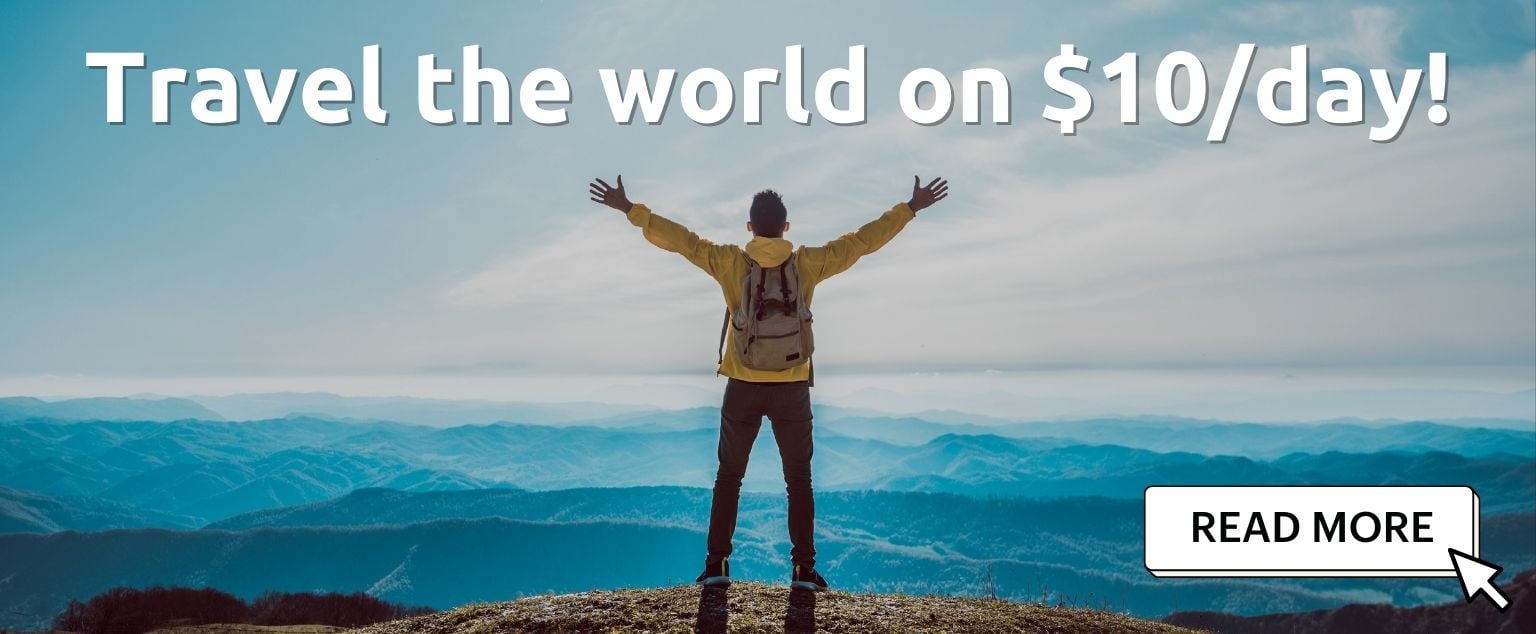 And for transparency's sake, please know that some of the links in our content are affiliate links. That means that if you book your accommodation, buy your gear, or sort your insurance through our link, we earn a small commission (at no extra cost to you). That said, we only link to the gear we trust and never recommend services we don't believe are up to scratch. Again, thank you!