Melbourne is the fastest growing city in Australia and is set to have a population of around 5 million by 2021! Why? You may ask. Well, that's easy.
This city has an incredibly diverse range of lifestyles to offer! From fast-paced city living to the nature lovers dream of living right on the seashore, there are too many options to choose from!
Bustling city life is a great thing for a city, but it can sometimes be overwhelming… but not here! Living in a city built right by the ocean is absolutely invigorating! A trip to the sea or to a nature reserve could be on the cards for you every day if you're a nature lover. However, if you love the hustle and bustle of the city, there's no need to ever leave!
If you're planning a trip to this incredible city, you're in for a treat! As far as diverse travel destinations go, it just doesn't get better than this! But now you're probably wondering where you should be staying, what you should be doing, and exactly what you should be looking out for? Being such a vibrant and diverse city, a well-executed Melbourne itinerary is a smart tool to bring to the table.
This is where the stress of travel often comes in, and we're here to help you out! Here's what we think you should be putting on your itinerary during your stay in Melbourne.
When you think of Australia, you generally think of the scorching heat of the desert! This is not the case in Melbourne though where the weather fluctuates from extreme heatwaves, to temperate, to cool, and even to downright bloody freezing. Melbourne has been known to have dramatic temperature spikes in summer, sometimes up to a scorching 45 degrees Celsius (113 degrees Fahrenheit!)
While there's no best time to visit Melbourne, there are many factors that you could take into consideration. Here's what a year in Melbourne really looks like:
Deciding where to stay in Melbourne depends largely on what you want from your trip. Melbourne is just buzzing with incredible neighborhoods to explore and stay in! Because Melbourne is a city with such a youthful energy, all its neighborhoods are thriving with cultural experiences and hip activities and bars!
Carlton is the cities original Italian hub, which means that the food is to die for! If you want great carbo-loading spots just a few steps from your doorstep, this is definitely the neighbourhood for you!
This neighborhood has a very retro feel and is great if you're looking for an alternative sort of vibe from your place of stay. Expect to find wine bars, old cinemas and plenty of book-readings. We'd recommend this neighborhood for young people with an old soul.
Brunswick is for those looking for a busy nightlife scene. But no, not the clubbing kind. Brunswick is known for its live music, and a lot of the people that stay there are musos or up-and-coming artists! Most of Melbourne's best hostels are located in this neighborhood.
This arty will spike your creativity and inspire you to get your creative juices flowing. We recommend this neighborhood for music lovers and artists alike.
United Backpackers has been named the best hostel in Melbourne and even Australia multiple times! And it's no secret why. They've snagged the best location in the heart of Melbourne, right opposite Flinders Street Station.
This hostel offers free wifi, a basement bar and loads of creative spaces to chill out. The United Backpackers hostel boasts of great security and friendly staff that are there to provide the best Melbourne experience possible!
Nestled just minutes away from the CBD, this fully equipped and furnished apartment unit is ideal for those travelling on a budget – and it's one of the overall best Airbnbs in Melbourne too. All the basic amenities are provided, from A/C and heating, bathroom essentials to kitchen equipment. There's a Woolworths supermarket in the building near the entrance.
The Novotel Melbourne South Wharf boasts of contemporary architecture and incredible overall style! The South Wharf neighborhood in which it's located is known for its cargo sheds, bars, and shopping centres. Once an industrial area, now an up and coming neighborhood.
Each room is blessed with gorgeous views of the skyline, right to the bay. The hotel is equipped with a balcony bar and restaurant, perfect for dining after a long day of touring! Equipped with a fitness centre, this hotel is everything you need while on a trip to Melbourne!
This exquisite 5-star hotel is situated on the banks of the Yarra river. The majestic interior looks like something out of a movie, with sparkling chandeliers and marble staircases. As if the inside of the hotel is not beautiful enough, they also showcase some of the best views in the city!
With all the facilities you could ever ask for, from a spa and fitness center to a bar and a swimming pool, there's not much more you could ever want from a hotel!
There are a lot of things to do in Melbourne. A mish-mash of city living and nature-loving, this gorgeous city really does have something for everyone!
Melbourne is a fairly easy city to navigate. There are many convenient forms of transport, but a few stand out from the rest. The inner-city tram route is absolutely free and stops off at all the major Melbourne attractions. Trains are also a very convenient form of transport in Melbourne. If you need a lift somewhere that isn't covered by the train, try hoping on a bus.
Bike riding, taxis and driving by car are also popular forms of transport in Melbourne, but beware of rush-hour traffic.
If you want to see Melbourne best hotspots, then be sure to add at least a few of these activities to your Melbourne itinerary!
Queen Victoria Market | Abbotsford Convent | Adelphi Rooftop Pool | Spleen | The Astor Theatre
Day 1 / Stop 1 – Visit the Queen Victoria Market
Why it's awesome: This open-air market has been around for years, and has evolved from a fresh grocery market to an all-inclusive market.
Cost: Free
Food nearby: Queen Victoria Market is the perfect place to find street food of any kind. The market is following the organic health trend, but you're sure to find some greasy food to cure a hangover if that's what you're in the mood for!
The Queen Victoria Market used to be where Melbournians did their grocery shopping for the week. It was the perfect place to buy fresh, organic fruit and vegetables as well as free-range meats and dairy products. Over time it has evolved into an all-inclusive market! If you're backpacking Melbourne on a budget, then pick up some fresh veg here and cook it back in your hostel or digs.
As the market has expanded, it's become a lot more than just your average farmers market! You'll find clothes, jewellery and a myriad of other trinkets. The Queen Victoria Market that was once just for locals, is now a popular destination for tourists too!
Day 1 / Stop 2 – Stroll Through Abbotsford Convent
Why it's awesome: Contrary to what it sounds like, the Abbotsford convent is not just a church or nunnery! The building and its grounds have become a display area for contemporary artists.
Cost: Free
Food nearby: There are a variety of eateries at Abbotsford Convent, but we found that Lentil As Anything was very interesting! This Vegan restaurant has a fascinating business model! After your meal, you are asked to pay what you feel the meal was worth, and if you're unable to contribute financially, to volunteer. The food is amazing, even for non-vegans, and the entertainment is great. Live music, poetry and art installations are a regular occurrence in this restaurant, so as you can imagine, there's never a dull moment!
Markets, live music, contemporary art showcases, and eateries are just a few of the goings-on you'll find at the Abbotsford Convent! Now no longer a church, the grounds have been made into a bustling hub of activity. The art on showcase here is one of the main attractions, and every so often, performance artists bless visitors with their performance.
The convent has become a community area, that is a safe place to hang out and also the perfect place to meet new people. As a tourist, you'll definitely want to see this interesting cultural site before you go!
Day 1 / Stop 3 – Swim in Adelphi Hotels Rooftop Pool
Why it's awesome: Slowly becoming the most iconic pool in Melbourne, this Instagram famous pool is well worth the visit, even if you're just doing it for the photos!
Cost: Small fee at the door
Food nearby: Maha is a Thai restaurant just a 5-minute drive from the Adelphi hotel. It can only be described as a 5-star dining experience. The food, presentation, service and overall experience is just incredible! The food is top notch quality and in a generous portion!
You don't have to be a guest at the Adelphi Hotel to visit for the day. Which is good news if you're only there to see the pool. After an upgrade in 2017, the pool has become famous for just being itself!
It's a glass-bottomed cantilevered pool that stretches 2-meters out from the building itself. The pool hovers over Flinders Lane. Swimming to the bottom allows you to spy on all the people below. Luckily for you, you'll be far to high up for them to see you!
Day 1 / Stop 4 – Watch Stand-Up Comedy at Spleen
Why it's awesome: Spleen hosts stand-up comedy nights, every Monday, absolutely free!
Cost: Free
Food nearby: Tipo 00 – located just a few minutes drive from the Spleen bar, is an Italian cuisine small restaurant located in a laneway. The restaurant has a very cozy feel and serves delicious Italian food! All their food is made fresh, even the pasta. We highly recommend that you try Tipo 00 when you're in the area!
Spleen is a bustling bar most nights of the week, but on a Monday night, hosts a stand-up comedy crowd second to none! You don't want to miss this if you're staying in Melbourne.
The bar on Bourke Street draws comedians from far and wide to perform for the Melbourne crowd, although many locals take to the stage too! If you're feeling brave, why not hop on stage and give comedy a try while you're on vacation. If nothing else, it will give you a story to tell when you're back home!
Day 1 / Stop 5 – Watch a Movie at The Astor Theatre
Why it's awesome: The Astor Theatre was built in 1939 and is one of the last single-screen movie theatres in the world!
Cost: $12.44
Food nearby: A mere 10-minute drive from the theatre, you'll find Republica St Kilda Beach. This is a lovely spot to find great food at very reasonable prices! In fact, they run specials almost every day, so you'll be sure to walk away with a steal! The atmosphere is fun and bubbly, especially in the beer garden, which is equally as beautiful as the restaurant itself.
Be transported back in time at the Astor Theatre. The interior and exterior of the building have been impeccably preserved, making it a once in a lifetime experience! Golden curtains drape from ceiling to floor, covering the screen before the movie begins. The theatre can only be described as majestic, with golden chandeliers that hang from the theatre ceiling, the decor is extravagant in every way!
In the foyer, you'll find a megaphone and other old equipment that might pique your interest. Strolling the foyer to take in the old photos that line the walls with interesting facts about the theatre, is definitely worth your time!
The cinema has made itself famous in the area by continually playing old classics to bring back memories for the old and intrigue the imaginations of the young! Although the cinema has started integrating new feature films into its line-up, it still holds true to its routes by playing old classics most of the time.
Bunjilaka Aboriginal Cultural Center | Luna Park | Heide Museum | Royal Botanic Gardens | Drinking History Tour
Day 2 / Stop 1 – Visit the Bunjilaka Aboriginal Cultural Center
Why it's awesome: The Bunjilaka Aboriginal Cultural Center is a museum that tells the stories of those who lived on the land and surrounding areas in the past.
Cost: $10.66
Food nearby: Mon Ami Paris Grill is a quaint French and Scandinavian restaurant. They serve very tasty food in a quaint, cozy atmosphere. At this restaurant, you can expect great service and even better prices! The food is well worth what you pay for it.
It's always a good idea to learn as much as you can about the history of the destination that you're traveling to. This is a great place to get to know the history behind the people who lived in the city of Melbourne, Australia!
The gallery portion of the museum holds art exhibitions 3-times a year for contemporary Koorie artists. There is also one permanent exhibition that was co-created with Aboriginal artists.
You could spend hours here, learning about the history and culture that's derived from this area. And once you've paid the fee at the door, you're more than welcome to do so!
The museum is a celebration of the vibrant and diverse culture that exists in Melbourne. The Bunjilaka Aboriginal Cultural Center is a must visit for anyone staying in the area while on their Melbourne trip!
Day 2 / Stop 2 – Take a Ride at The Luna Park
Why it's awesome: The Luna Park holds every bit of carnival flair that you could possibly imagine!
Cost: Free entry, Rides cost extra
Food nearby: Donavan's is a great restaurant serving incredible Australian comfort food! The quality of the food is incredible and will keep you coming back for more. The fact that it's right on the ocean is just an added extra. The views are absolutely spectacular! Although the food is a little pricey here, it's worth every penny!
The Luna Park is a carnival type park that has plenty of attractions. If you're feeling adventurous, try one of the many roller coaster rides!
The Luna Park is home to one of the oldest roller coasters of its kind – the oldest continually operating wooden coaster! This wooden coaster propels its passengers along the entire outskirts of the park! It is the only roller coaster in the world to have an onboard brakeman to control it.
If you're not too keen on the adventure rides, there are historical carousel rides too that make you feel like you've gone back in time! These old-timey rides have been around since the park's opening, and are a great experience for those who have never visited an old park like this one.
Day 2 / Stop 3 – Stroll Through The Heide Museum of Modern Art
Why it's awesome: The Heide Museum was started in 1934, in the home of a couple who had a passion for art. It soon became one of Australia's most important cultural institutions!
Cost: $14.22
Food nearby: The Heide Cafe is conveniently situated right opposite the entrance of the museum! They serve healthy meals all day with very friendly service. Expect your taste buds to be wowed with these incredible meals!
The museum started when a group of intellectuals, artists and writers started to gather in the home of John and Sunday Reed.
Their collection of contemporary artworks grew and grew until in 1958, they relaunched their home as a museum of contemporary art. It contains the artworks of those who started the museum, as well as artists who came onto the art scene a lot later.
When the farmhouse became too small for the collections of artworks it housed, the Reeds commissioned a new home to be built. They told the architect they wanted "a museum to be lived in!" Soon after, the government bought the museum. It's now a public museum of contemporary art, with a truly beautiful history!
But the building is not all, the museum has a large garden that is home to many sculptures too. Don't forget to explore the whole property, you'll never believe the hidden gems you'll find!
Day 2 / Stop 4 – Walk Through the Royal Botanic Gardens
Why it's awesome: Melbourne's Royal Botanic Gardens are an ancient part of their history, dating back to 1846. In 1958, Queen Elizabeth added the "Royal" to the name, they clearly had her stamp of approval, so what are you waiting for?
Cost: Free
Food nearby: Coda is only a 14-minute drive from The Royal Botanical Gardens, serving Asian Fusion Cuisine with a Vietnamese twist! The food here is absolutely amazing if you're into Asian food. Be sure to pop by when you're in the area!
The Royal Botanical Gardens are a majestic sight to behold! With rolling fields of green grass that lead to ponds and fountains, there's nothing better than taking a relaxing stroll through these gardens.
The flowers that are on show are a kaleidoscope of colors and there's always something blossoming, no matter what time of year you decide to visit.
There are plenty of tours around the gardens if you decide to stay for a while longer, our favorite of which is the carnivorous plant tour. Australia is home to a whole host of murderous plants that are so fascinating to watch and learn about!
Expect to see plenty of birdlife, look up in the trees and into the ponds, it'll be hard to miss them!
Day 2 / Stop 5 – Drinking History Tour – Laneways Tour
Why it's awesome: The Melbourne Drinking History Tour is a unique way to learn the history of the Melbourne area!
Cost: $60.47
Food nearby: Just a 10-minute drive from where your tour starts and ends – Roscos serves incredible Steaks and pizzas! This might seem like a strange combination, but hey, that's what they're good at! The environment is very relaxing and you won't be disappointed with the friendly service!
During this tour, you'll get the chance to visit a few laneways. During the walk through the streets, you'll be given a brief history of the area with some interesting facts thrown in!
Your tour guide will take you to some of the hidden gems in the area, where you can drink to your heart's content before continuing with your history tour.
You'll get the opportunity to stop in at 3-bars, some of which are the trendiest bars in the area!
The fact that you can drink on this tour makes it an especially unique experience. Don't miss out on this once in a lifetime opportunity. Experiencing Melbourne in a less-than-sober state is kind of how the locals do it and often the very best way to do it! Let's hope you still remember all those historical facts the morning after!
Old Melbourne Gaol | Screen Worlds | City Circle Tram | Crown Entertainment Complex | Sea Life Melbourne
If you're planning on staying for more than a weekend in Melbourne, then you're going to have to top up your itinerary with a few extras! Here are a few of our favorite activities that need to be added to your Melbourne travel itinerary.
Visit Old Melbourne Gaol
The Old Melbourne Gaol was once home to some of the most dangerous criminals alive, a very large prison for the thieves and murderers of the 1800s.
The Old Melbourne Gaol is now a museum. You can visit to see how the prisoners lived (and died) here. – Many hangings took place when the Gaol was a prison.
Virtual tours of the building can be done on Google maps or directly from the website if you're too busy to go in person. But, of course, the real thing is a much more invigorating experience!
The Melbourne Gaol is an exciting place to visit! Learning the history of infamous criminals of the past never gets old. They also run special tours, with intriguing names like Hangman's night tour, Ghosts? What ghosts!?, and A Night in the Watch House.
If you are bringing your kids along for the trip, they can partake in mock criminal trials and code-breaking hunts! This is an activity that simply has to be added to your Melbourne itinerary.
Explore Screen Worlds
Screen Worlds is a museum that is dedicated to moving images and film.
This exploration is absolutely free!
Screen Worlds has a permanent collection of film, television, video games, virtual reality and digital art that will enthral and excite its visitors.
If you're a digital art enthusiast, this is one you just can't miss! If you're not, this exhibition will still blow your mind, so be sure to check it out.
Screen Worlds has its very own game lab that's free to play, all day! They offer a bunch of local and international games. However, if gaming isn't for you, there's plenty more that they have to offer.
Proximity Interactive was launched in 2016 and has since become a big hit! This is an interactive artwork that they describe as a collision between performance and technology.
There are so many more interesting artworks to explore, so be sure to look around before leaving Melbourne!
Hop on The City Circle Tram
This activity is a free experience and free transport all wrapped into one.
Although the tram may look like an antique, it was introduced in 1994, which is fairly modern as far as trams go, so it runs like a dream.
The tram route passes many of the city's main attractions so it's perfect for a Melbourne itinerary! For this reason, it's mainly frequented by tourists, although locals still use it when they're looking for a free ride.
The tram route incompuses the entirety of the CBD area, and travels clockwise as well as anti-clockwise, this makes it a very convenient form of transportation. It's also a great place to meet fellow travelers as the tram is mainly used by tourists!
The route contains 10 trams that circle the city between 9 and 12 times a day. This means that if you've missed your tram, another one is never too far away.
These gorgeous little burgundy and gold trams make you feel like you're hopping into the early 1900s. Be sure to take the tram at least once during your stay in Melbourne. It's such a beautiful way to enjoy the city!
Shop Til You Drop at The Crown Entertainment Complex
We believe that you need to have at least one shop till you drop experience in every major city that you visit. The Crown Complex is the perfect place to make that happen!
The Crown complex is home to live theatre, concerts, live music, bars and nightclubs, shops and a sports hub.
The restaurant choices are endless, but we recommend the Sunday Seafood Buffet. The food is absolutely delicious, so we know you'll be going back for seconds.
With all the live entertainment that the Crown Complex has to offer, it's imperative that you take a look at the line up before heading into Melbourne! There just might be something that you absolutely have to see, so you'll want to book in advance!
The shops are endless so you'll have every opportunity to spend to your heart's content! If you're bringing your kids along for the trip, there's plenty of entertainment for them too. A games room will leave them entertained for an entire evening, while you stroll the complex with your other half.
Visit Sea Life Melbourne
For just $29.94 you could be walking through the famous Melbourne aquarium with a general pass. Although other attractions are a little more pricey – $213.13 will give you the experience of a lifetime – getting the opportunity to swim with sharks in the shark tank. That will be an experience impossible to forget!
For $106.21 you could be getting up close and personal with some the seas coolest birds – the Gentoo and King Penguin. This is a truly unique experience, spending 45 minutes on ice with the penguins will make you feel apart of their tribe. Or is it flock?
The adventurer's cafe is a restaurant right in the heart of the Sea Life aquarium. Expect to find anything from wraps and burgers to cakes and muffins. And anything else that will satisfy the adventurer's pallet!
Explore the many sections of the Sea Life aquarium. Find out what the true habitat of these mysterious creatures looks like and how exactly they interact with it!
At Sea Life aquarium you'll find every sort of sea creature you could possibly imagine, including manta rays, fish of all colors, octopi and even a croc or two. Okay so crocs aren't sea animals but they're water creatures and deserve a place at the aquarium too!
While Melbourne is a safe city, there are always a few things you need to watch out for as a traveler.
Driving in Melbourne is something that tourists seem to struggle with a lot! In fact, if you come from a country where driving on the right side of the road is the norm, we recommend taking a taxi.
Not only do Australians drive on the left side of the road, but they also have strange rules with regards to driving, like observing a rule called a hook turn, which is not common in other countries!
Melbourne also experiences a lot of traffic during peak hours, so it's advised to choose your travel times wisely. Other than that, Australians stick to the rules of the road pretty fiercely, so they're not dangerous if you're concentrating on the road!
The crime rate in Melbourne is very low, but as for their drug problem, that's a different story! It's gotten so bad that there have been boxes placed around the city for people to dispose of their syringes.
The drug problem has opened up doors to crimes like drug-dealing and prostitution, but other than that, the streets are pretty clean and crime-free! It's advised that you stay away from dodgy areas like Bourke Street and Gray Street at night, especially if you're walking alone.
Don't Forget Your Travel Insurance for Melbourne
World Nomads' mission is to support and encourage travellers to explore their boundaries. They offer simple & flexible travel insurance, and safety advice to help you travel confidently.
They've been doing it since 2002 – protecting, connecting, and inspiring independent travellers just like you.
Get a quote below or read our in-depth review!
World Nomads provides travel insurance for travelers in over 100 countries. As an affiliate, we receive a fee when you get a quote from World Nomads using this link. We do not represent World Nomads. This is information only and not a recommendation to buy travel insurance.
If you're only running on a short Melbourne visit then I'd stick with the progamme we set out above. However, if you're planning on staying for more than 3 days in Melbourne, adding a few days trips to your itinerary will make your stay a full experience! These tours are guided by professionals, so you'll often end up learning more than you would have had you ventured out to explore on your own.
Here are a few of the best tours in Melbourne:
Peninsula Hot Springs Tour from Melbourne
This relaxing and revitalizing experience is a must if you've been in explorer mode for a while! On holiday, we're often so focused on seeing and trying everything that we forget to take a break and chill out every once in a while.
The tour will lead you to one of Australia's best hot springs, thermal mineral pools and spas! After relaxing in these warm pools for a while, you'll get the opportunity to try some of Australia's finest wines. You'll pair that with some incredible strawberries picked fresh from the fields!
When you're fully satisfied, you'll be taken on a tour of the gardens, this is a great photo opportunity.
Sovereign Hill & Ballarat Wildlife Park
Your first stop off on your day tour will be at the Ballarat Wildlife Park. Here you will get the opportunity to feed kangaroos and meet koalas. This is an amazing, up close and personal experience with these uniquely Australian creatures! You'll even get to witness Tasmanian Devils being fed!
After your stop off at the Ballarat Wildlife Park, you'll visit Sovereign Hill. This is an old mining town that will leave you feeling like you've stepped back in time! Here you'll get the opportunity to pan for gold, just like everyone was doing during the gold-rush in the 1800s! What's more? If you find any, you'll be able to keep it! But don't get your hopes up, it's not too likely.
You'll then be taken on an underground mine tour to see how gold was mined back in the day.
Australia's Great Ocean Road & Twelve Apostles Tour
This is one spectacular full-day trip! While most of it is driving, the views are nothing less than breathtaking and the photo opportunities are endless. Australia's Great Ocean Road is a road that takes you along the most beautiful coast that Australia has to offer! The road hugs the cliffs and winds its way around the coastline.
During your trip, you will pass through multiple towns on your way to the Twelve Apostles. The Twelve Apostles are incredible rock formations that stick out of the ocean. They're one of Australia's greatest photo attractions!
You'll get the opportunity to stop for morning tea at Torquay and you'll be stood to a complimentary lunch later in the day!
Grampians National Park Tour From Melbourne
On this spectacular National Park Tour, you'll get the opportunity to explore the national park on a beautiful hike from the Wonderland Turntable to the Grand Canyon (the Australian one of course!)
You'll then be guided down into the canyon to see MacKenzie Falls, this is one spectacular sight that you won't want to miss! Along the way, you'll visit Silverband falls too, which is well worth the hike. Keep an eye out for Kangaroos and bird life, because the wildlife is truly abundant!
During your hike, the guide will teach you about the wildlife and plant life that you see along the way. This is a great excursion for nature-lovers!
Penguins and Wildlife Tour on Phillip Island
You will be picked up from your accommodation in Melbourne by your guide for the day. They will drive you through many small towns, one of which you'll make your stop off for tea. Once you've reached Westernport bay, you'll stop at Maru Koala and Wildlife Park.
There you will get the chance to meet a variety of Australia's favorite animals! Included in these will be Kangaroos, Koalas, Wallabies, Emus, Dingos, and Wombats!
When you've had your fill of animal love, you'll head to Phillip Island to watch the penguin parade. There is a cornered off section of the beach where humans are allowed to stand, watching the penguins go about their daily lives. This can be a truly moving experience!
Find out what people want to know when planning their Melbourne itinerary.
Melbourne is a truly beautiful city, with so much to offer. As the fastest growing city in Australia, it seems that young people are flocking to Melbourne just to get a taste. It offers the best of contemporary city life, as well as great encounters with nature.
Whether you're a young traveler or an avid adventurer, Melbourne has plenty for you to explore. Due to the safety of this city, it's a great place for solo travelers to make their next destination!
No matter what your travel style, we hope this itinerary covered all the activities you hope to take part in on your next trip to Melbourne, or gave you some pointers in the right direction!
Be sure to add Melbourne to your list of places to visit this year, to make sure you're not missing out on the opportunity of a lifetime!
---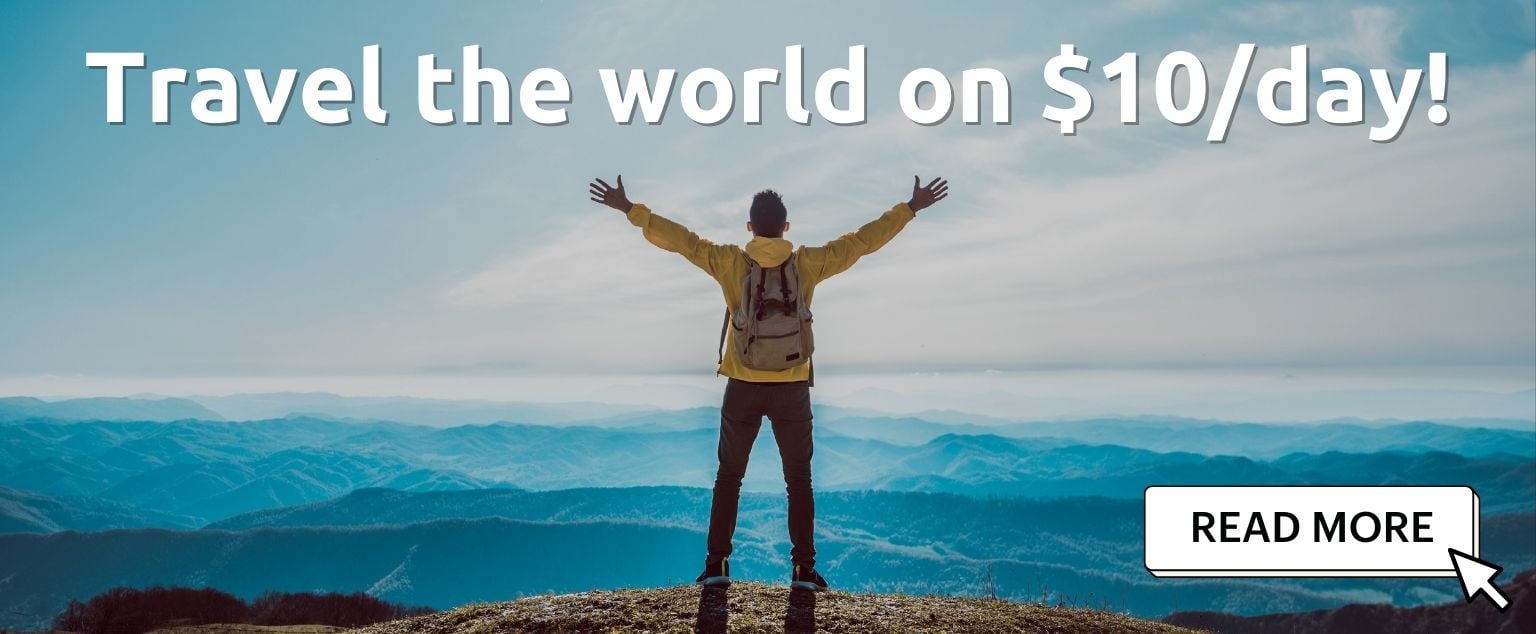 And for transparency's sake, please know that some of the links in our content are affiliate links. That means that if you book your accommodation, buy your gear, or sort your insurance through our link, we earn a small commission (at no extra cost to you). That said, we only link to the gear we trust and never recommend services we don't believe are up to scratch. Again, thank you!