As the world's sixth largest country – comparable to the size of the United States – Australia is every adventure traveler's wonderland with its endless offerings of things to see and do. Whether you're up for some serious water activities – like surfing, scuba diving, whitewater rafting – or camping the Outback, hiking through the rainforest, or enjoying an evening of culture at the opera – Australia won't disappoint!
But before heading out to the Land Down Under, you'll have to prepare a game plan for what to pack for Australia. With eight states and territories with varying climates – and with such diverse activities to plan for – knowing what your Australia packing essentials are isn't so obvious.
Thankfully you've come to our Australia survival guide – where we'll walk you through your what to get pack for Australia undertaking step by step! Read on for our top 23-needs packing list, tips on what to wear in Australia, a breakdown of weather conditions by season and how to pack accordingly – plus special packing advice specifically for ladies and guys, and what not to pack for Australia.
So, sit back, have a read and start getting excited about all the fun you'll be getting yourself into. One thing is for sure, those Aussies know how to show their visitors a good time!
Ready? Let's get to it.
Top 23 NEEDS for Australia – Australia Packing List
It should be common sense to put as much effort into packing your bag as you put into planning your adventure. When backpacking Australia, nothing is more important than having the essentials with you. Let's start with your backpack first…
#1 – Nomatic Travel Bag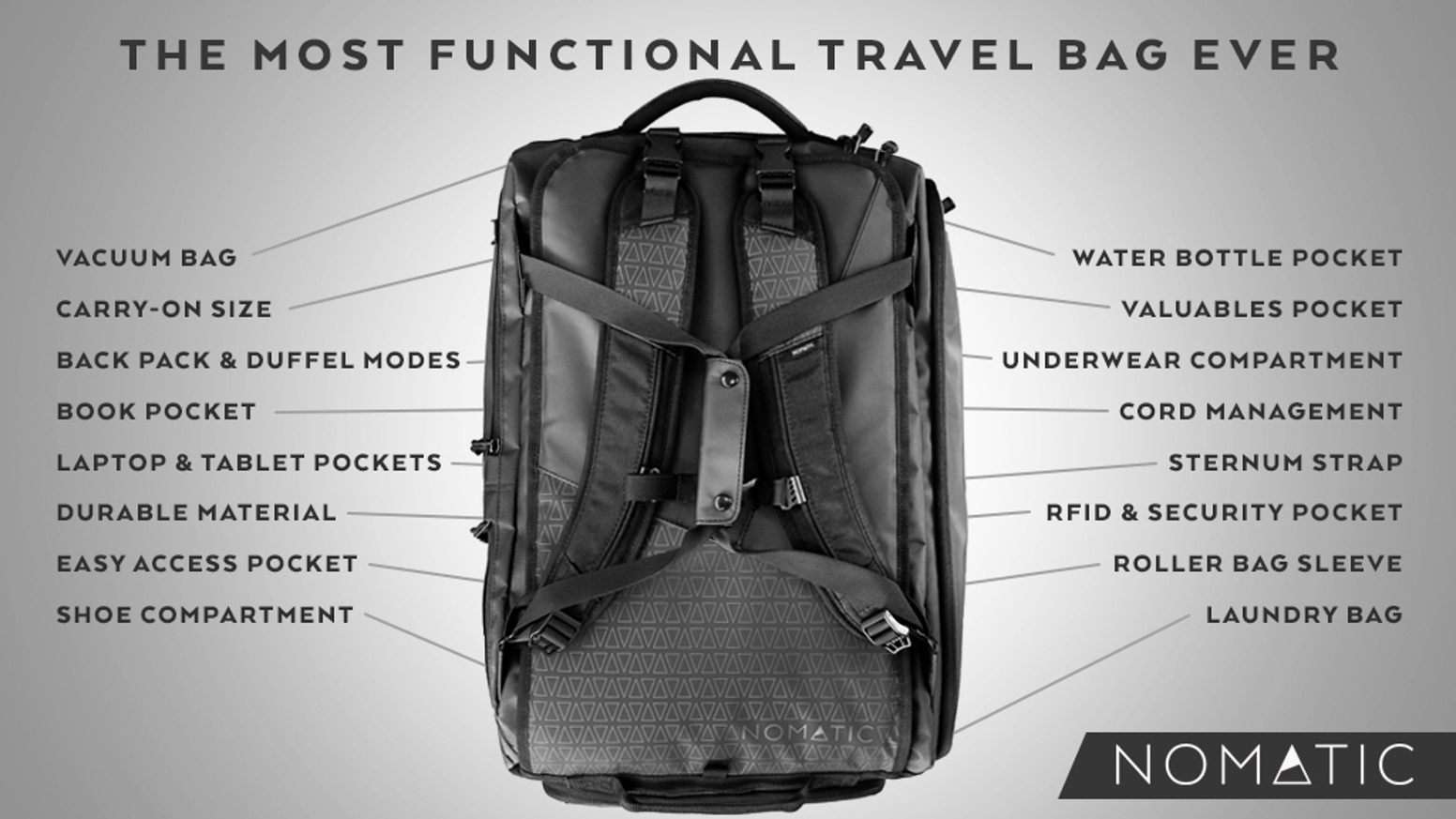 What backpack you use for your Australian adventures is important because you need a reliable bag that will not only hold all of your belongings, but that will do so as efficiently as possible. Plus, with Australia's vast terrain, you need one that holds up in any environment. Our top pick for all of this is Nomatic Travel Bag; it's made of waterproof, durable material and is the smartest-designed bag we've seen yet. You'll love all the pockets and compartments it has that make what to pack for Australia a breeze! Check out our in-depth review here.
#2 – Active Roots Security Belt
Your what to pack for Australia basics should include a safeguard against theft and pickpocketing – which is always possible in big tourist cities. Your best bet is to keep money and small valuables close in the most subtle way possible. Our favorite part about the Active Roots Security Belt is that, from the outside, it looks like a normal belt – but, on the inside, conceals a nifty zipper pocket to hide a secret stash!
Need a little more storage?
When moving from place to place, you should keep your travel documents and other valuables on your body. Your carry on isn't safe, even when it's under your seat or overhead.
A full-sized money belt that stays tucked under your clothes keeps your documents and cash organized during your travels and assures nothing critical gets left behind or stolen.
#3 – World Nomads Insurance
If you're wavering about whether or not to spend a few extra dollars to get travel insurance – let us make up your mind for you. Get it! Things always have the possibility of going wrong – from emergencies and illness to theft and travel cancellations. If you are a US Citizen, then World Nomads Insurance is the best at offering affordable plans.
#4 – Active Roots Water Bottle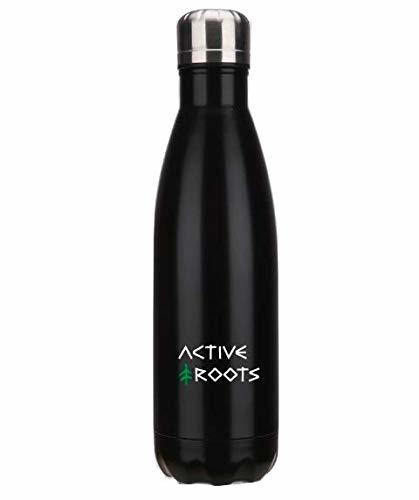 Australia is primarily a hot, dry place that gets more than its fair share of strong sunshine, so it's easy to get dehydrated – especially with all the activity you'll likely be doing. An awesome water bottle is one of your Australia packing essentials – the Active Roots Water Bottle gives you a whopping 25 ounces of hydration – 8 ounces more than comparable bottles. And because it's stainless steel, it'll keep your water delightfully cool for 24 hours.
#5 – Combination Lock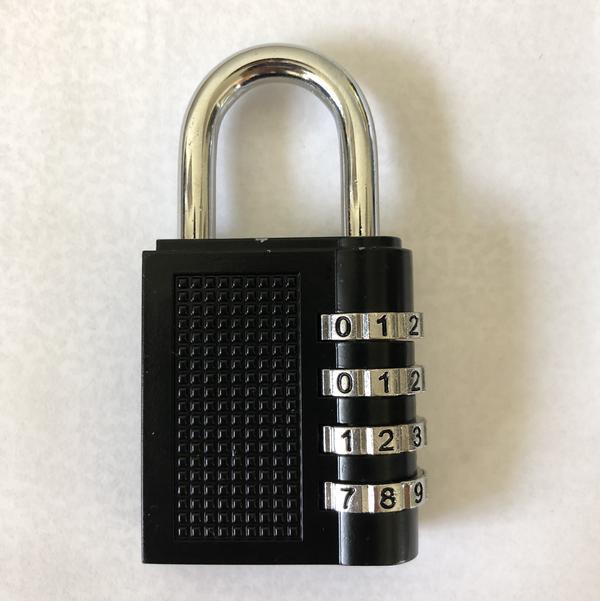 A good safety habit to get into is always having your travel bag locked. Your bag is left unattended a lot – in hostels and on certain public transportation where you can't keep it within reach. A good choice for a small, travel-friendly lock is the Active Roots Combination Padlock. A plus is that you don't need to worry about a small key, and the combination is resettable at any time.
#6 – Skeletool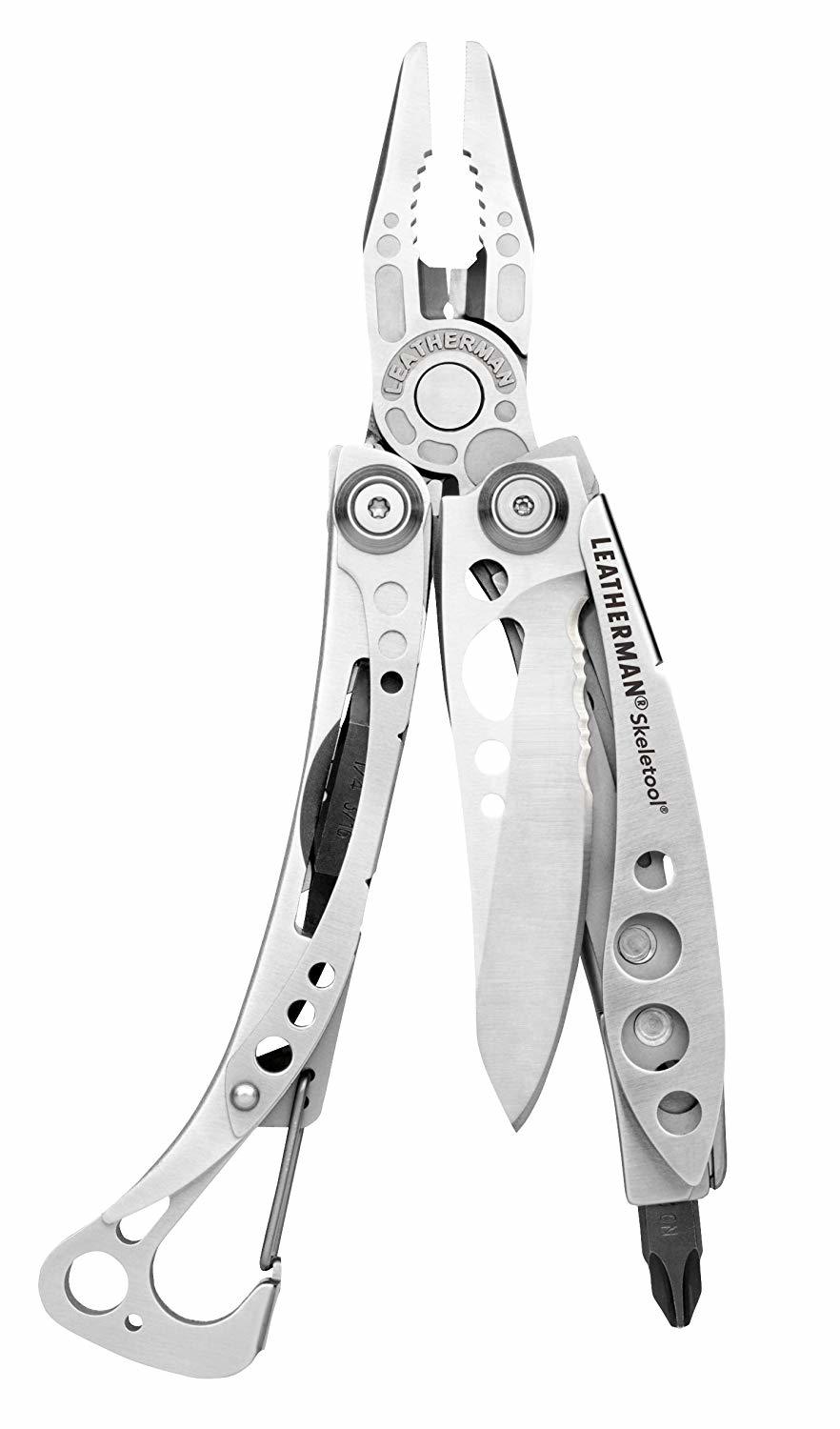 You'll likely find yourself in a wide variety of environments throughout your travels – whether hiking through rock pools along the coast or camping in the Outback – so we recommend having a compact multi-tool on your what to pack for Australia list. Our favorite is Skeletool because they're available in pocket or keychain-size and have so many cool tools to choose from – from scissors and corkscrew to pliers and wire cutters.
#7 – Active Roots Microfiber Travel Towel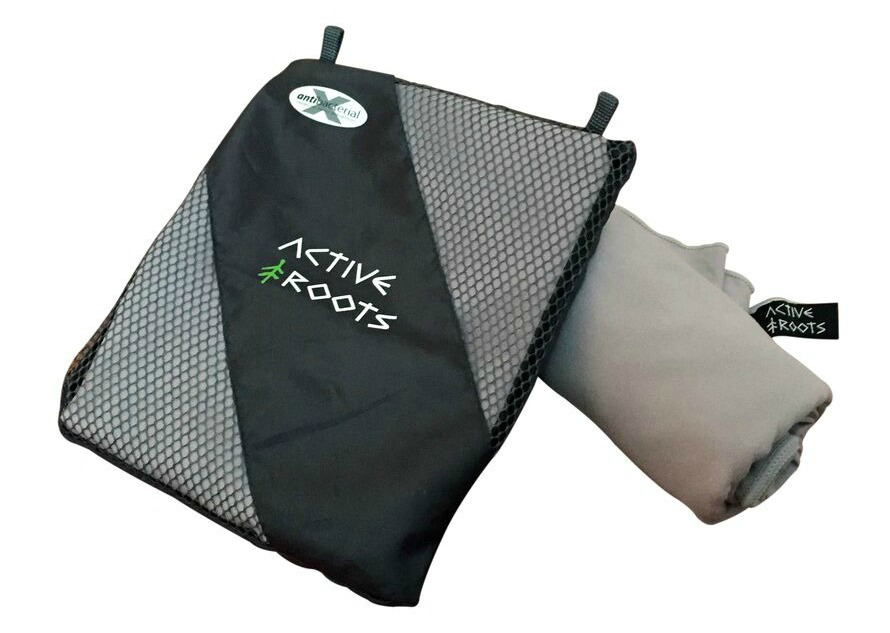 Another 'what to pack for Australia' necessity is a travel towel. It's difficult to avoid being around water and getting wet in some form in Australia – nor would you want to! Carrying around a regular towel is bulky and impractical; we highly recommend the Active Roots Microfiber Travel Towel because it packs down super compact and dries in under an hour. Plus, it's good to have a back-up if your hostel provides not-s0-fresh towels.
#8 – Active Roots DayPack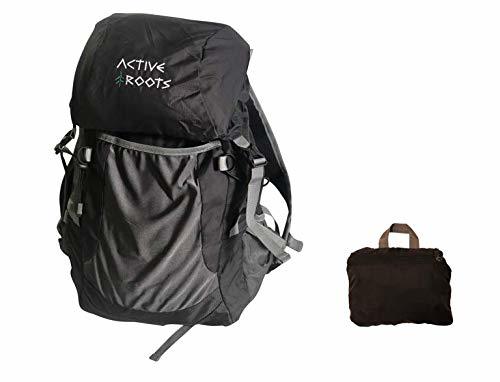 It's always worth having a daypack with you whenever you travel but often NOT worth carrying something bulky around. The Active Roots adventure daypack is hands down the best foldable day pack around, it comes with a water bottle holder, folds down super small yet provides plenty of space for your day-venture and is tough and sturdy.
#9 – Fairywill Electric Toothbrush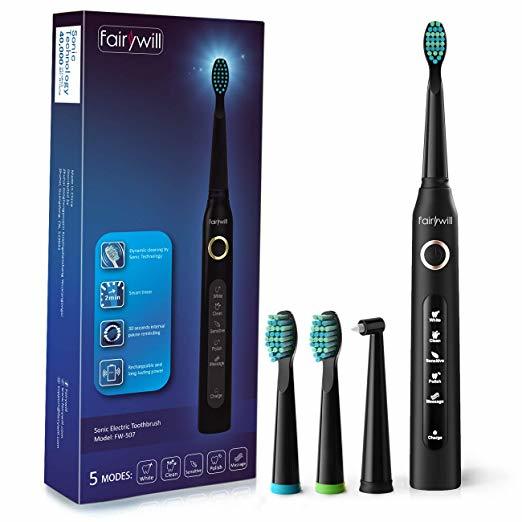 If you've never considered packing an electric toothbrush for your backpacking trips, we strongly suggest you do. Weighing in at a mere 55 grams, the travel-friendly Fairywill Electric Toothbrush has different modes available to give your teeth a super cleaning and a little pampering – especially with the massage mode! And you don't have to worry about frequent recharging – just one 4-hour charge will get you through 30 days of use.
#10 – SunGod Sunglasses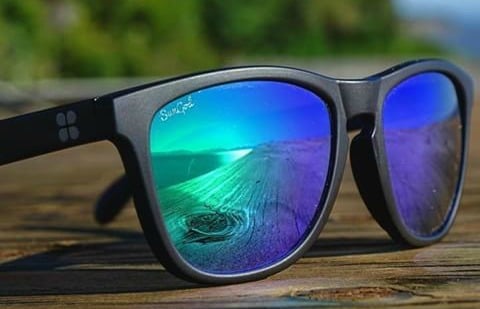 A good pair of sunnies should definitely be on your what to take to Australia checklist. With sunny skies most of the year and with all its outdoor activities, Australia demands eye protection! We love SunGod Sunglasses because they're created for performance, but are also customizable with your choice of frames and lens color to reflect your own style. Their SunGod's trademarked Adventureproof Frame Material and triple-layer scratch resistant lenses guarantee durability – and so does their lifetime guarantee of free repair. Read more on why they're awesome!
#11 – Sun hat
Wearing a hat for extra protection against the strong Aussie sun is as functional as it is fashionable. Your face is the most exposed – and most prone to sunburn – and requires a wide brim to keep shade on your face and neck when out exploring. This Outback-style hat works for both men and women and is also waterproof – which is perfect for water activities or rain. And, it looks pretty cool too!
#12 – Sunscreen
There's no getting around this one – you need to wear sunscreen in Australia. Be sure to add reef-safe sunscreen to your what to take to Australia checklist. The Great Barrier Reef is just an example of why – the delicate aquatic ecosystem gets damaged by chemicals, including ones found in regular sunscreen Please help do your part by using sunscreen that's free of these chemicals – in fact, many places will require it.
#13 – Travel Jungle Gym Set
Whether you're traveling for a weekend or for a year, it's difficult to keep your usual workout routine on the road. There are loads of workouts online to print and follow, but there's nothing like being in a gym with proper exercise equipment. Enter: Monkii Bars. You can set up your workout station anywhere – hotel rooms, mountainsides, your backyard – and the pocket gym comes with its own app so you can learn the ropes (cough, cough) of staying fit on the road!
#14 – Waterproof Camera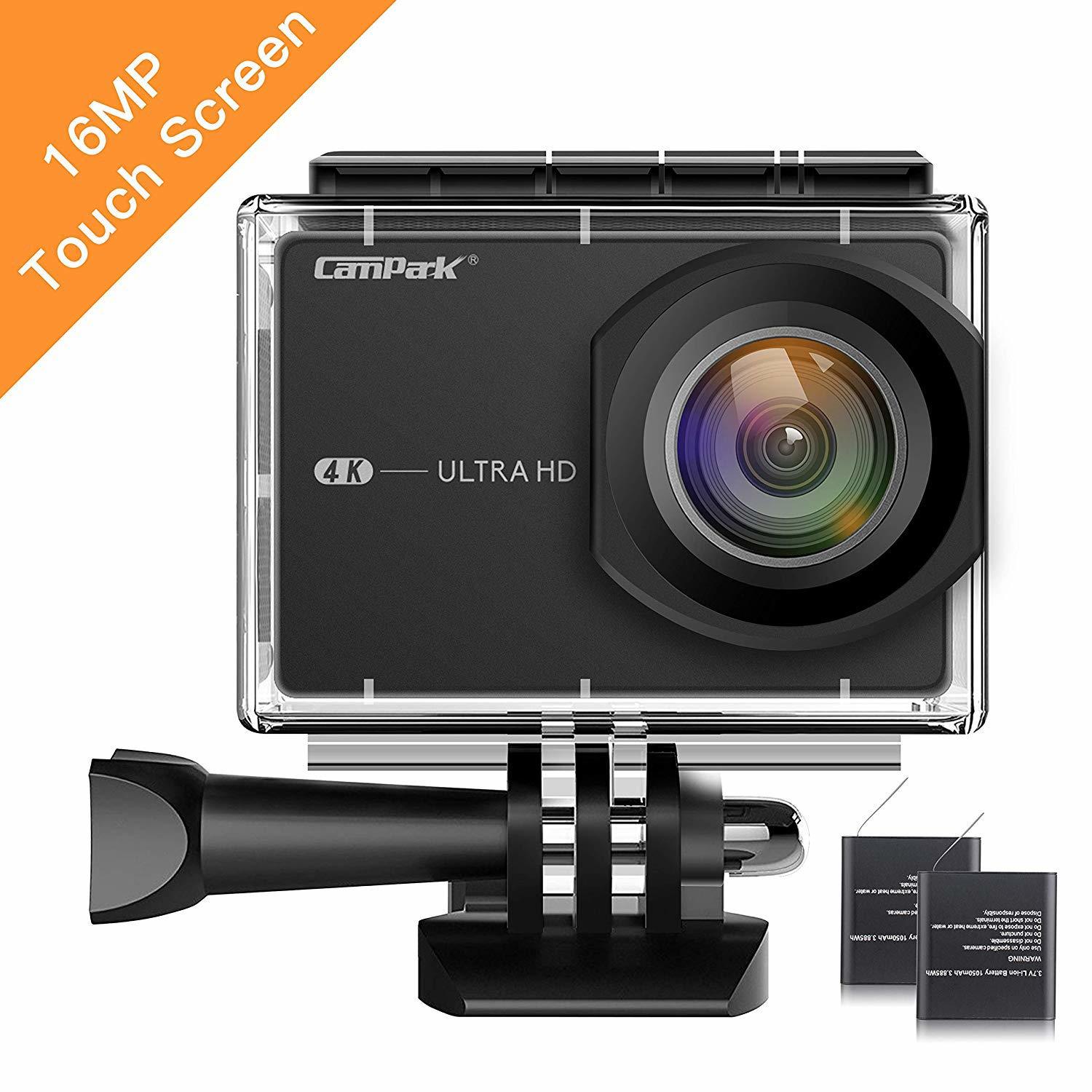 If you've never used an underwater camera, now might be the time to give it a go! Australia is just as gorgeous beneath the water's surface as it is above. The opportunities for any sort of epic water activity – snorkeling, surfing, paddle boarding – are too good to miss. And you'll want to capture them in cool photos. This affordable HD action camera allows you to go down to 98 feet below water – which is perfect if diving is on your list!
#15 – E-reader or Kindle
Being such a huge country, you may find yourself on some long bus rides or waiting at airports when shuttling around Australia. Reading is the perfect pastime, but books are heavy and take up a lot of space. A much better alternative is to have an e-reader or Kindle that weighs practically nothing and packs away so easily in your bag. Beach day reading in the bright sun is also much easier with Kindle's anti-glare screen.
#16 – AR Toiletry Bag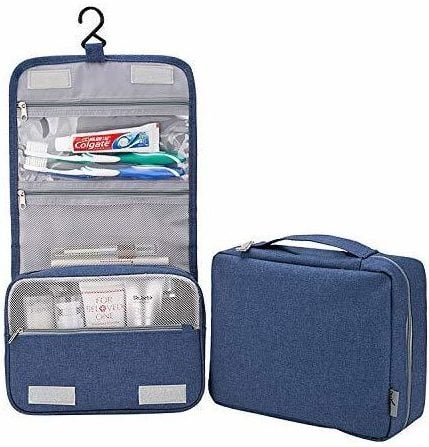 Another backpacker favorite for staying organized is a hanging toiletry bag. It's extremely helpful to have all of your accessories neatly gathered in one bag that you can hang for easy accessibility, especially when counter space isn't plentiful or even available. A well-organized bag is worth having whether you're tree whilst camping or a hook in the wall – it helps to have quick access to all your stuff.
#17 – Waterproof Phone Case
Phones get put through a lot in adventure destinations like Australia. You'll probably drag yours to the beach, throughout the cities, on boats, through muddy bush walks, and so much more – requiring that your phone gets protection from water, sand, dirt, and impact. Dealing with a broken phone is never fun – let alone while traveling. Instead, keep it safe and sound in a waterproof phone case and save yourself the headache!
#18 – Mosquito Repellent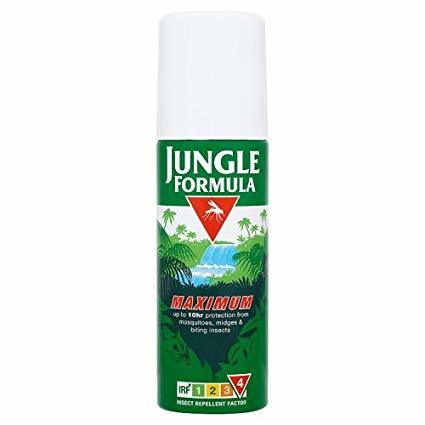 Summer is mosquito breeding and biting season – and you can expect to find them in Australia – especially the farther north you go. To avoid itchy bites in particularly mosquito-infested areas, you'll want to be prepared with effective mosquito repellent. Our favorite brand is Jungle Formula Maximum Range – with 50% DEET, it meets the World Health Organization's DEET strength recommendations. You can also get it in roll-on form if you want to limit your carry-on liquids.
#19 – Travel Pillow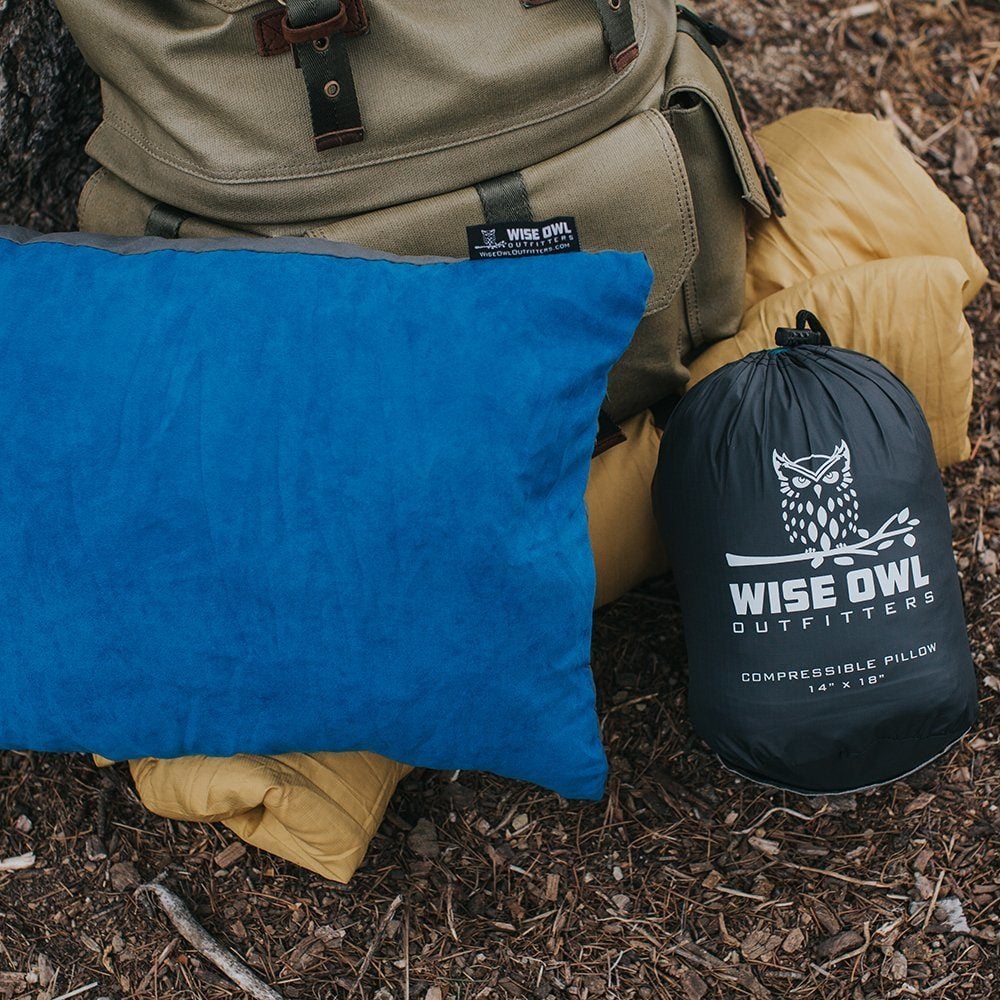 A travel pillow is a principal item for most backpackers and is advised for what to pack for Australia. It'll make for more comfortable long-haul transports between Australia's widespread locations and increases your chances of catching a much-needed nap! It's also helpful to have your own pillow if the condition of the one you're given at your hostel or budget-friendly accommodation is less than satisfactory.
#20 – Portable Charger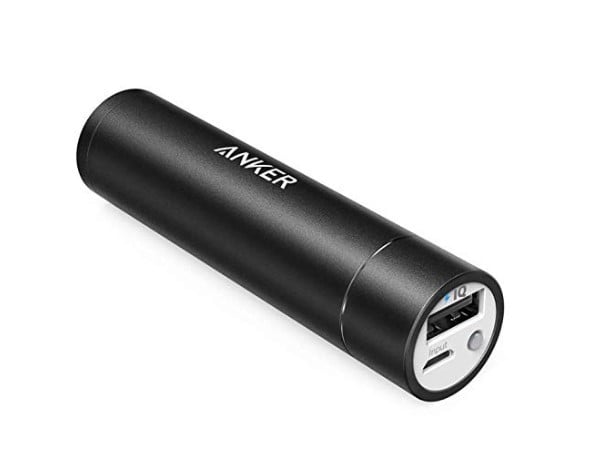 Traveling with a backup power source to charge dead or dying electronics can be a lifesaver. It's easy to find a red battery icon on your phone after a long exploration day away from an outlet. We recommend a light portable charger because it's easy to slip into your day bag, and it's so small, you won't even know it's there. And it's good for more than just your phone – it'll charge any USB-charging enabled device.
#21 – Travel Adapter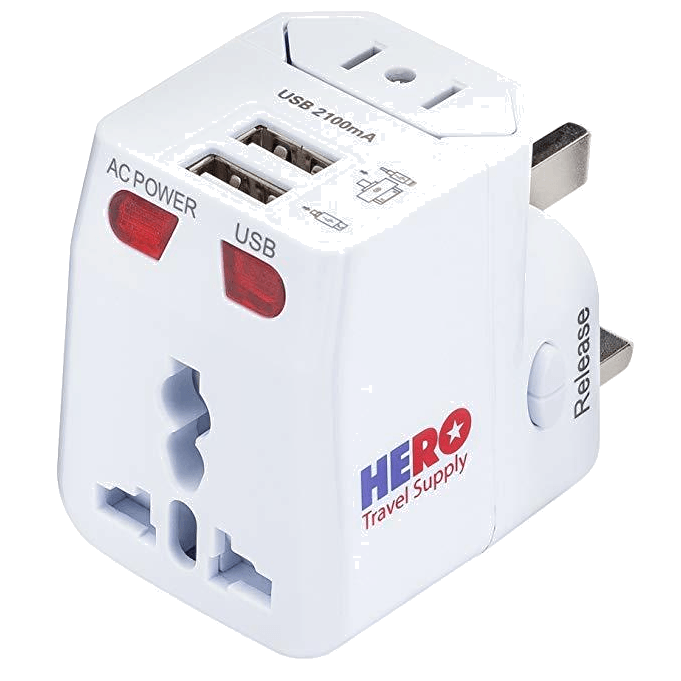 When you are indoors, and an outlet is available for charging electronics – you won't get very far if you don't have a plug that's compatible with Aussie outlets. Australia uses plug type I – which isn't very common – so you'll need a travel adapter. A simpler solution is to get a universal travel adapter that works practically anywhere in the world, so you don't have to worry about keeping track of what works where!
#22 – Travel First Aid Kit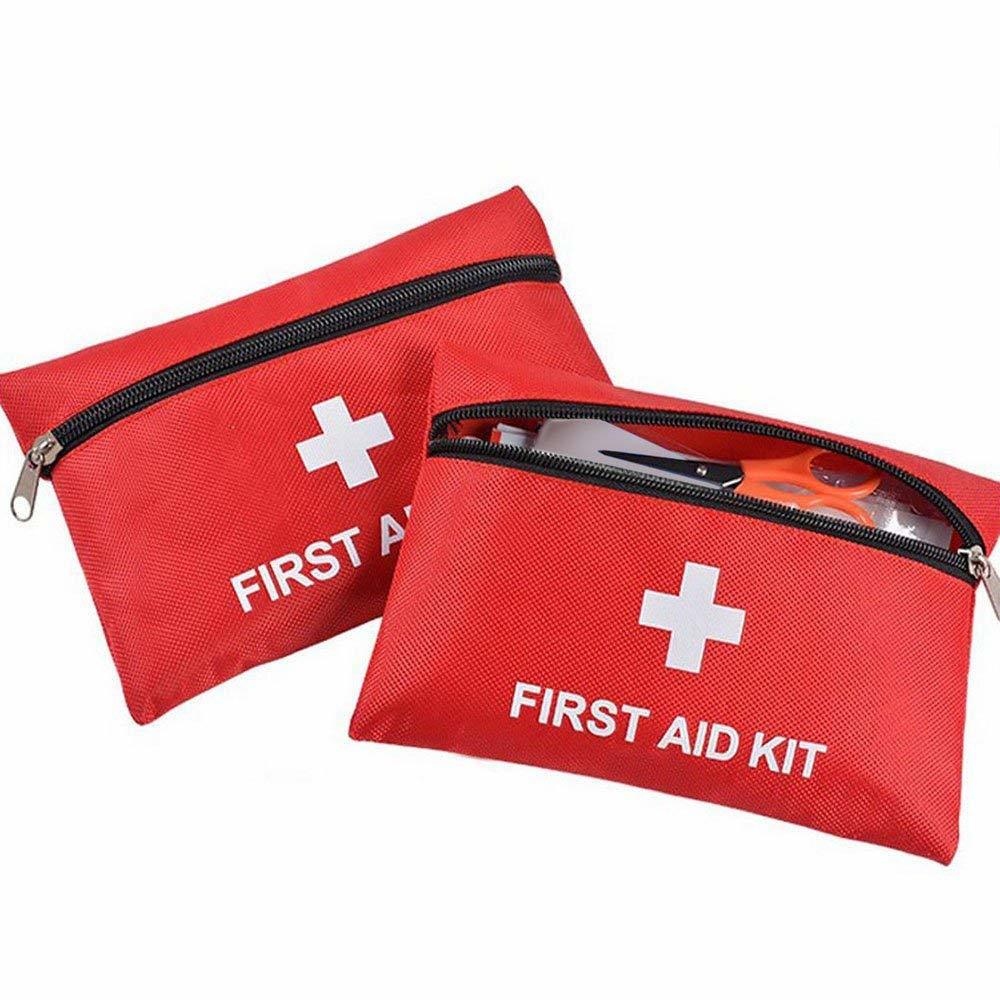 It's important that backpackers traveling through any adventure-packed destination carry around a travel-friendly first aid kit that covers basic essentials. If you get a scratch or cut while out on a bush walk or trekking through the rainforest – where you're exposed to foreign bacteria – a minor injury can become more serious if not treated right away. You want to be ready with an ointment and bandage to disinfect and cover the wound to be safe.
#23 – Sanitizing Wipes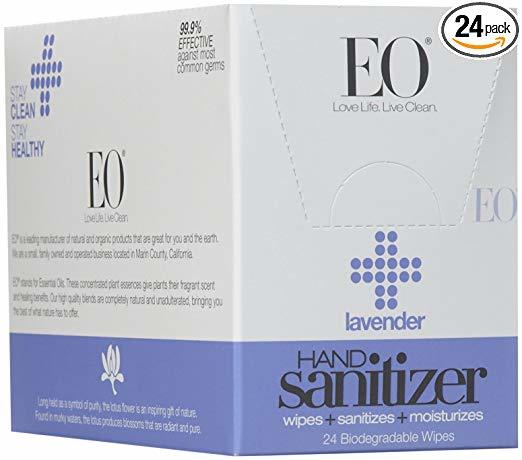 You can never go wrong with having biodegradable sanitizing hand wipes at your disposal and readily available in your daypack. The best way to stay healthy and avoid getting sick is to clean your hands – and a sink and soap aren't always practical to find when out exploring. Also, to remain a respectful guest in Australia's ecosystem, opt for eco-friendly ones over chemically-laden ones that harm the environment.
What to Wear in Australia
With its primarily warm weather and happy-go-lucky vibe, Australia welcomes many different styles and is known for laid-back street fashion. But it's also a huge country, so its diverse landscape calls for different attire that's heavily dependent on the activities in which you choose to partake when deciding what to wear in Australia.
For active days, you'll want quick-drying and breathable items – moisture-wicking shirts, shorts, hiking pants, and t-shirts are all recommended. You'll, of course, want swimwear for beach days and for underwater activities.
But Australia street fashion in the big cities is trendy and contemporary, so both men and women should pack options that easily dress up when the occasion calls for it.
For women, the best versatile items for what to pack for Australia are dresses, linen pants, fashionable tanks, and rompers. For chillier winter and fall months, a pair of skinny jeans or black leggings paired with a tunic shirt and cardigan makes for a classic, comfortable look. For what to wear in Australia at night, add a touch of flair with simple jewelry like a layered necklace or fashionable earrings.
In addition to their activewear, men should pack a pair of cargo shorts, chinos and a polo shirt for warm weather. For cooler weather – a pair of jeans, a slim-fitting button-down shirt, a sweater, and a jacket make for a versatile wardrobe.
Visiting Australia in Summer
Summer – if you're in the Northern Hemisphere, remember that Australia's seasons are reversed. Aussie summer is December, January, and February, and they're its hottest months. The sun will be strong, so you'll need to load up with sun protection. Average temperatures range between 80 to 90° F, and hotter in some areas.
Summer coincides with the holiday season, so you can expect high tourism from abroad and locally – with travelers taking advantage of the holiday break from work and school. Beaches will be crowded, so you'll want to plan and book ahead if visiting popular oceanside hot spots.
For what to wear in Australia in summer, focus on clothing made of breezy, lightweight fabric – like cotton and linen. Shorts, dresses, short-sleeve shirts, t-shirts and summer pants are all fitting for laid-back summer Australia fashion. A couple of Australia outfit ideas for women are a pair of jean shorts and a loose-fitting cotton tank, accessorized with a sun hat; or a mid-length sundress in a fun, colorful print with a pair of gladiator sandals.
You don't want to be without your swimwear – so make sure you have swimsuits, preferably two, in case one doesn't dry quickly enough overnight. Don't forget your hat, sunglasses, and sunscreen – you'll need them!
Visiting Australia in Fall
Fall –you'll find plenty of warm days and sunny spots in March, April, and May- allowing for swimming and a variety of outdoor activities. Just be prepared for Australia weather to start cooling down, particularly in the evenings. The average fall temperatures are between 60 to 70° F.
Fall is a lovely season to visit if you enjoy nature walks against a backdrop of autumn-colored foliage. You'll also have the opportunity to relish local culture with food and wine festivals in Melbourne. There are plenty of activities to be found in the fall season, and you'll be doing so with fewer fellow tourists around!
Though temperatures aren't extremely cold, your what to pack for Australia autumn garments should add options to warm up your daytime summer wear. Near Brisbane and along the coast, warmer conditions allow for summer clothing that can be layered with a cardigan or a light jacket. For the bigger cities – like Melbourne and Sydney – the weather will be more variable, and you'll need to have pants, jeans, long-sleeved shirts and light sweaters available. Be sure to pack a rain jacket, as showers can strike at any time.
If you're going to be exploring Australia in-depth, you're going to need a good place to crash. Check out our guide to the

best hostels in Australia

and find one that suits you!
Visiting Australia in Winter
Winter – Australia weather in June, July in August is described more as unpredictable, rather than cold. Cities along the coast – like Sydney – are prone to windy and rainy conditions; while Melbourne is known to be colder, so thicker layering is needed. Cities like Cairns up north are dry and don't require heavy outer layers to stay warm enough. Overall, winter temperatures average between 50 to 70° F.
As for what to pack for Australia for winter travel, a lot will depend on your activity list and your destinations. Either way, layers are usually a safe bet. If you're going north, you may still want to throw in a swimsuit, shorts, and t-shirts for warm daytime weather, with a cardigan or light jacket for evening chills. For coastal cities and the Melbourne area, you need warmer clothing and thicker layers – like pants, jeans, sweaters, long-sleeve tops, and a jacket. Accessorize and keep warm with a hat and scarf.
Outfit ideas for Australia are a pair of jeans, a slim-fitting flannel shirt, a down jacket and beanie for Sydney; for Melbourne, a classic choice would be pants with a sweater, topped with a coat and scarf. Have a travel umbrella handy too!
Visiting Australia in Spring
Spring – the spring conditions in September, October and November are mild and comfortable in most of Australia. You'll have a mix of warm, sunny days in some parts with cooler temperatures in others. But for the most part, daytime temps are warm with crisp mornings and evenings. Spring temperatures average temperatures between 60 to 80° F.
Spring is a beautiful time to visit Australia, as days aren't too hot but warm enough for outdoor exploring and even beach trips. Surfing, kayaking, waterfall trekking and springtime skiing down south are all viable options. You'll also find gorgeous flower festivals taking place nationwide throughout the blooming spring season.
As for what to pack for Australia during these months, choose versatile options and layers – especially if traveling to different regions of Australia. Expect a combination of dry, warm days along the Gold Coast, Sunshine Coast and Brisbane area – and cool, wet days in and around Melbourne, where it's their rainy season.
Australia outfit ideas for beach destinations include a wide-leg romper for women with a cardigan to layer on as needed – and can also double up as a good outfit for what to wear at night in Australia. For men, a pair of chino shorts with a t-shirt and a denim button-down shirt for layering makes for a classic, versatile look. Remember that you'll want more layers and a rain jacket if Melbourne is on your spring itinerary.
Backpacking Australia Insider Guides
What Shoes to Pack for Australia
Australia street fashion is overall casual, especially in the beach areas. You may want to spice it up a bit for the nightlife in big cities like Sydney, but you should be able to get by with just a couple of well-thought-out pairs. Also, what activities you'll be doing will also determine exactly what's best for you when planning out what shoes to pack for Australia. Be sure to plan those activities out and pack accordingly.
For any hiking, bush walks, Outback ventures or off-the-beaten-track trekking – you'll want some waterproof, durable hiking shoes or hiking sandals. You need proper support and soles with good traction to get through often slippery terrain and possible rough ground. If anything like this is on your itinerary, don't rely on flip-flops to be enough!
But you do want to pack a pair of flip-flops regardless. They're always a beach staple, and you also want them for public and shared showers.
For what to wear in Australia at night, a pair of sandals or flats for women and a pair of leather street sneakers or sandals for men will work with any look. They're great for daytime sightseeing but work perfectly with dressier outfits when hitting up the town in Sydney and Melbourne.
Females – What to Pack for Australia
Hey ladies, here are some helpful tips on items to consider for your what to pack for Australia list!
For fashion
It's true that you'll find yourself wearing jean shorts and t-shirts a lot. With all the outdoor activities and warm weather, it's to be expected. But Australian women don't shy away from dressing up in killer outfits when going out on the town, and you shouldn't either! A perfect and versatile choice is a wide-leg trouser romper – they're comfortable and look amazing spiced up with a pair of earrings and thick bangle. You'll feel great blending into Australia fashion for a night at the opera in Sydney or checking out the trendiest wine bar in Melbourne.
Pack accessories that keep you safe!
Infinity scarves are chic and classy, but some even provide a hidden pocket to keep your valuables.
The Active Roots Zipper Scarf is your run-of-the-mill infinity scarf but with a hidden pocket that's big and sturdy enough for a night's cash, your phone, a passport and (hell with it) some snacks too!
For sun protection
While soaking up the sun rays and working on your best Aussie tan is great, you also want to take precaution against getting too much sun. Aside from applying a lot of sunscreens to protect your skin (ahem, wrinkle prevention!), it's important to cover up once in a while. We recommend packing at least one beach cover-up that's easy to slip on and also looks stylish. You'll want it on the beach, but also for going grabbing a refreshment at a beachside cafe.
For water sports, you'll appreciate having a long-sleeve rashguard. They're made with UPF 50+ fabric for extra protection, and make activities like surfing snorkeling more comfortable with fewer sunburns!
Males – What to Pack for Australia
Fellas, check out these tips as you're planning your what to pack for Australia list:
For Fashion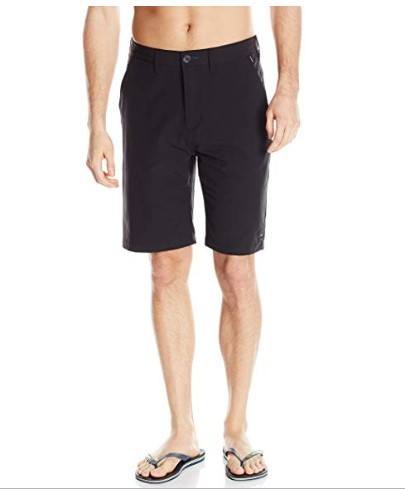 You'll definitely be needing a pair of boardshorts for what to wear in Australia in summer – and most other times of the year too. You'll use them at the beach, for surfing, stand-up paddle boarding, and any other countless water activities. We recommend bringing a second neutral-colored pair – like the black of khaki – that can do double-duty as beach time and as daytime wear.
Another practical shorts option is a pair of hybrid shorts – cargo-type shorts that are quick-drying and light. They're dressier looking than board shorts and work well for outdoor activities, but also pair nicely with a polo shirt for a nicer dinner out on the town.
For sun protection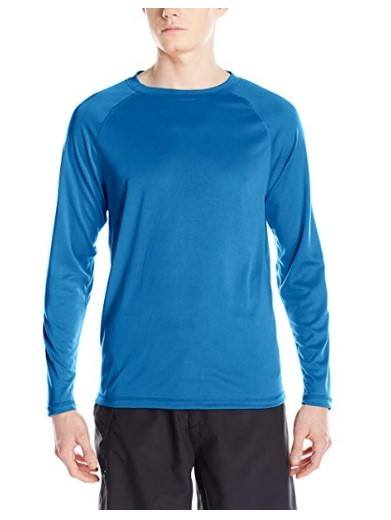 If you're in the water a lot, you'll need extra protection in the Aussie sun. A rashguard shirt is perfect for surfing, swimming, kayaking, or any water-based activity and adequately protects your upper torso. And since they're breathable and quick-drying, they work great for other outdoor activities – like hiking and exploring national parks.
What NOT to Pack for Australia
Now that you know what to pack for Australia, take a look at our recommendations on what NOT to pack for Australia!
Don't pack camping gear. Unless it's brand new or thoroughly cleaned, customs officers will not allow dirty equipment to get through – including muddy hiking shoes – as they're at risk for carrying foreign insects or seeds into the country.
Don't bring a lot of cash. You can count on plenty of ATMs around Australia with most establishments that accept credit cards. There's no reason to risk losing loads of cash by carrying around more than you need for minor purchases here and there.
Don't pack heavy items. Replace heavy books by downloading plenty of reading material on your e-reader. And don't pack unnecessary appliances – like hair dryers – they add weight and take up too much space. Australians are all about the natural look!
The Best Backpack to Pack for Australia
Finding the perfect backpack is no easy feat. We know because we've seen and tried them all. And we're happy to say we've found it! The Nomatic Travel Bag takes our #1 spot as the best backpack to pack for Australia. Here's why:
The Nomatic is the best-designed bag on the market. It's a compact carry-on size, but it's equipped with lots of smart pockets and compartments that maximize every bit of space; the 40-liter ends up being able to fit more than you think. As for what to pack for Australia, there's plenty of space. No need to worry about where to fit in your water bottle, shoes, electronics, socks and underwear – because the Nomatic has separate pockets for them all!
We love its attachable waist and sternum straps for added carrying comfort and that helps alleviate the weight – and your back will love it too! The Nomatic travel bag also has an awesome strap design that lets you carry it as a backpack or duffle-style, depending on your needs.
Lastly, it's durably made with a top-quality, waterproof material that can withstand even the roughest of conditions. You'll be able to count on the Nomatic travel bag to be your faithful travel companion for a long time to come.
Final Thoughts on What to Pack for Australia
That's it, mates! You now have all you need to know on what to pack for Australia with our handy-dandy Australia survival guide. You have a complete top-23 needs packing list, tips on what to wear in Australia in all its diversity, a breakdown of Aussie seasons and how to pack for the weather. Don't forget our tips for women and men for their own packing lists – plus, what NOT to pack for Australia.
If you're super excited to see just how much adventure you can pack into your experience in the Land Down Under, we don't blame you! Be ready to wear your biggest smile, embrace life, and be open to making new memories and new friends. In other words – just do as the Aussies do!
Also – don't forget to sort your travel insurance! We've put together a roundup of the best travel insurance for backpackers, or if you're low on time, get a quote from World Nomads now, our favourite travel insurance provider.
Yay for transparency! Some of the links in this post are affiliate links. This means that if you book your accommodation through the site, The Broke Backpacker will earn a small commission at no extra cost to you. Your support helps me keep the site going.
---
Need More Inspiration?
Like this post? PIN ME!!!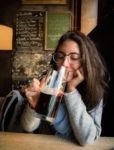 Writer and Editor, Ana Pereira is a California native, inspired by Earth exploration and introspection. Recently, she spent several months exploring Africa and South Asia. She spends most of her "down-time" out in the wilderness, climbing, hiking, and beyond, and is feverishly passionate about travel and health.