Sydney, Australia has it all… from pristine beaches and epic surf to trendy brunch spots and world-famous attractions.
You could spend weeks exploring the city, or months living here – as many foreigners and Australians do.
That said, there is a price tag to match. Visiting Sydney can be expensive, and without proper guidance, you can end up blowing your budget on accommodation and food alone.
That's why we created this guide for where to stay in Sydney.
There are endless things to do in Sydney, but what really makes Sydney unique, are the beaches so close to the city, like Manly Beach, Bondi Beach and the Bondi Icebergs Swimming Club, and plenty of smaller beaches like Tamarama.
Whether you're on a budget, trying to organize a vacation for the family, or wondering where to base yourself for the best nightlife, we'll cover Sydney's best neighborhoods in this guide.
Looking for a specific place to stay? These are our best recommendations for places to stay in Sydney, Australia.
If you're a broke backpacker and worried about money, check out Sydney's awesome hostels. They offer a comfy bed, a safe place to rest your head and an affordable price for the night.
Wake up! Central Sydney Hostel is one of the best backpacker accommodations and cheapest hostels in the city. With plenty of great amenities, such as a massive common room, workspaces for digital nomads, a fully equipped kitchen and an on-site cafe, you'll be having the time of your life here. The location is, just as the name says, right by Central Station, meaning that you'll get around without any problems. Loads of attractions are pretty much right in front of your doorstep as well.
Centrally located, the Park Regis City Centre is situated in the heart of Sydney's Central Business District. Surrounded by Sydney's premier tourist, shopping and entertainment district, this hotel is within walking distance of the city's hottest attractions.
Enjoy relaxing accommodations and some of the best views of the city from the 45th-floor rooftop pool and observation deck.
Best Airbnb in Sydney: The Barn on Prince Alfred Park – Central Station
There is no cooler place to stay in Sydney than this 19th century converted barn in Surry Hills. Enjoy high ceilings, spacious rooms, and modern amenities all in Sydney's coolest neighbourhood.
Just a short walk to Surry Hills' trendy bars, restaurants and clubs, you won't find a more ideally located flat in the city.
Sydney, Australia is one of the coolest, most liveable cities on the planet. Located on Australia's east coast, Sydney is a modern and cosmopolitan city with a laid-back and relaxed attitude and so many awesome places to explore. Home to more than 5.1 million people, the city is overflowing with history, culture, fashion and cuisine.
Sydney is comprised of 38 government districts and covers an area of nearly 13,000 square kilometres. It's where modern culture, lush nature, historical architecture and breathtaking beaches co-exist seamlessly.
To help you plan your trip to Sydney, we've highlighted the top 7 neighbourhoods by interest giving you more reasons as to why Sydney is one of the best places to stay in Australia!
The Central Business District, or the CBD, is Sydney's main tourist hub. Here you will find iconic attractions, including the Sydney Harbour Bridge, the Opera House, Circular Quay, Hyde Park and the city's main shopping district.
Situated within the Sydney CBD is the Darling Harbour neighbourhood. This area is teeming with activities and attractions for kids and adults of all ages and our top pick for where to stay in Sydney with family.
East of the Sydney CBD you'll find Kings Cross. The city's former red-light district, Kings Cross is where you'll find the best deals on accommodations. It's one of the best places to stay in Sydney on a budget! Enjoy great restaurants, hip bars, and reasonably priced accommodation, all within walking distance of the city centre.
South of Kings Cross is Surry Hills, Sydney's coolest neighbourhood. With a number of trendy bars and world-class restaurants, this neighbourhood is the place to stay if you like the finer things in life.
Continuing south is Newtown. This small neighbourhood is home to Sydney's vibrant, energetic, and alternative nightlife scene. From the hottest clubs to the most popular bars, Newtown is at the heart of the action, and one of the best places to stay in Sydney for nightlife.
With great public transport options, wherever you stay you'll always have great access to Sydney airport.
Still not sure where to stay in Sydney? Don't worry, we've got you covered.
Sydney is a city that offers so much to visitors. From amazing architecture to pristine beaches, there's no shortage of things to see and do in the city. Depending on the nature of your visit, certain neighbourhoods will be better suited to your specific interest.
Do you want to see Sydney's top sights, like the Opera House, Circular Quay or The Sydney Harbour Bridge? Or, maybe you'd rather spend your time experiencing the city like a local?
Perhaps you're keen to experience the city's innovative and inventive food scene?
Or maybe you're just backpacking through Sydney and want to see as much as possible? Or, you might just want to check out coastal spots like Manly Beach and the Coogee walk.
No matter what you're after, there's a neighbourhood in Sydney that's ideal for you. Some offer heaps of luxury hotels whilst others are better for backpackers hostels or mid-range hotels and Airbnbs. There's no end of choice!
Here are the best neighbourhoods in Sydney, broken down by interest.
Anyone visiting Sydney for the first time is going to want to base themselves in the Central Business District, or CBD. Home to high-rise buildings, high-end shopping, celebrity chefs, and major tourist attractions, the Sydney CBD is buzzing with excitement and energy.
It's a good spot for mid-range hotels, luxury hotels and backpacker hostels, but if you're looking for boutique hotels you might have to look elsewhere.
Stay here and explore places like The Sydney Harbour Bridge, the Opera House and Circular Quay all within walking distance. The CBD is also well connected for getting to and from Sydney airport too.
Centrally located and well connected to other parts of the city, the CBD is an excellent choice for anyone looking to see the big sights and explore the city on foot. It's also the best area if you're only visiting Sydney over the weekend.
Bustling during the day, this area of the city can be a bit quieter at night; however, that doesn't mean it's completely shut down. Head to the northern part of the neighbourhood and explore Wynyard Station, where a number of small bars make the nightlife more interesting.
Perfect for 2 guests, this studio apartment is located in Sydney Central Business District (CBD) near Circular Quay, Opera House, and the Royal Botanic Gardens. The studio has one queen-sized bed and bathroom and every amenity you might need for your stay in Sydney.
Wake up! Central Sydney Hostel is one of the best backpacker accommodations and cheapest hostels in the city. With plenty of great amenities, such as a massive common room, workspaces for digital nomads, a fully equipped kitchen and an on-site cafe, you'll be having the time of your life here. The location is, just as the name says, right by Central Station, meaning that you'll get around without any problems. Loads of attractions are pretty much right in front of your doorstep as well.
Centrally located, the Park Regis City Centre situated is a luxury hotel at the heart of the city. Surrounded by Sydney's premier tourist, shopping, and entertainment district, this hotel is within walking distance of The Sydney Opera House, Hyde Park and the Sydney Harbour Bridge.
Enjoy this relaxing accommodation, spacious rooms and some of the best views of the city from the 45th-floor rooftop swimming pool and observation deck.
Top Things to See and Do in the CBD
See the Sydney Opera House, one of the most iconic 20th-century buildings in the world.
Wander through the impressive (and free!) Royal Botanic Garden and its outstanding collection of plants from Australia and around the world.
Walk across the iconic Sydney Harbour Bridge… or take a tour to walk over the top of the bridge, yeah, that's right!
Enjoy one of Australia's foremost cultural institutions, the Art Gallery of New South Wales, home to an impressive collection of Australian art.
Climb Sydney Tower and take in spectacular panoramic views from the 250-meter high viewing level.
Browse the outstanding collections at the Australian Museum, showcasing historical exhibitions of natural science and indigenous cultures.
Go shopping at Queen Victoria Building, a 19th-century marketplace with five floors of designer shops and boutiques to explore.
Visit the Museum of Contemporary Art, which showcases great works of modern and contemporary art across various media.
Relax in Mrs. Macquarie's Chair, a green space that offers magnificent views of the Sydney Harbour.
Sydney's Kings Cross neighbourhood has undergone a serious change in the last few years. Home to the city's infamous red-light district, recent years have seen a number of trendy cafes and boutique pop-ups move into the neighbourhood.
Although it still retains much of its original grit and attitude, Kings Cross is one of the city's up and coming districts.
Kings Cross is also the best place to stay in Sydney for travellers on a budget. Here you'll find a number of budget hostels and hotels as well as a few mid-range hotels. Here you're within walking distance of great public transport options, so in just a few minutes you can be walking around the Sydney Opera House, Circular Quay and the Sydney Harbour Bridge. It also makes getting to and from Sydney airport super easy.
This Australian Airbnb apartment is on the 3rd floor of a historic building called The Springfield, with no lift access. The host provides a queen-sized bed for 2 guests and a sofa bed for an additional cost. The apartment has one bathroom, a fully equipped kitchen and complimentary parking.
The life and soul of Sydney's hostel scene, Mad Monkey Kings Cross knows how to make life fun. The best party hostel in Sydney, the youthful members of staff go out of their way to show you the best nightspots of pumping Kings Cross and there are terrific events all throughout the week, including free dinners, bar hops, and tours. Wake up to free hot breakfast (pancakes included), explore Sydney, chill in the lounge, whip up a storm in the kitchen, hang with other cool nomads, experience the nightlife, and fall asleep in comfy beds in spacious dorms.
Lido Suites is a boutique hotel at the centre of Kings Cross. Just a short walk from the neighbourhood's most famous clubs, bars, and cafes, this hotel is ideal for travellers looking to enjoy Sydney without breaking the bank. Just 300 meters from the railway station, this hotel is well situated to explore all parts of the city.
Top Things to See and Do in Kings Cross
Share a plate of tapas with friends old and new at Aperitif, one of the few restaurants in the city open until 2 AM.
Grab a drink and see a show at El Rocco/Bar Me, a friendly bar that's housed in the former home of Sydney's oldest jazz cellar.
Relax in nearby Fitzroy Garden, taking a peek at the dandelion designed El Alamein Fountain on the way in.
Dance the week out at The Tender Trap's much-loved Sunday night club.
Located at the intersection of Darlinghurst Road and Victoria Street is the impressively designed Fire Station, dating back to 1920.
Browse the stalls at the popular Saturday morning market.
Enjoy a night in one of Kings Cross' many pubs.
Take a walking tour of Kings Cross exploring the many crimes and passions of this small Sydney neighbourhood.
Enjoy a cocktail or two at Eau de Vie.
There's no better place to enjoy Sydney's nightlife scene than in Newtown. What was once one of the city's grungiest neighbourhoods, Newtown today is home to Sydney's trendiest clubs and bars.
From rooftop terraces to underground clubs, if you're interested in exploring Sydney's alternative scene, look no further than Newtown: our pick for where to stay in Sydney for the best nightlife.
But Newtown isn't just about clubs and pubs. This neighbourhood is also where you can find some of Sydney's most innovative and inventive restaurants. From Australian to Scandinavian, enjoy world-class cuisine from all corners of the globe in this trendy and vibrant district.
With 4 bedrooms this apartment sleeps 5 guests and had every amenity needed for a comfortable stay in Sydney. The apartment is only a short walk to cafes, restaurants, movies, great pubs, train, and bus stations.
Make this hostel your home away from home while you enjoy Sydney's thriving party scene. Close to trendy bars, clubs, cafes and restaurants, this hostel is well situated to explore Newtown, Sydney and beyond. Enjoy a friendly atmosphere and clean accommodations at this hostel in Newtown.
Industrial and rustic, The Urban Newtown is the best hotel in this neighbourhood. Located less than a five-minute walk from Newtown's major attractions, this hotel is perfectly situated for couples looking to explore the city. Enjoy in-room espresso machines and modern amenities at this four-star hotel.
Top Things to See and Do in Newtown
Discover a new band or see a show at the iconic Enmore Theatre.
Enjoy a drink at Bank Hotel, a large establishment known for their interesting and intriguing drinks and deals.
Eat some of the best Thai food in Sydney at Thai Pothong.
Get your day-drink on at famous brewery Young Henry's.
Take a break in Camperdown Memorial Park, a large urban green space decorated with street art and graffiti.
Get in a round of 18 in the middle of the city at Holey Moley, a fun and exciting mini golf bar.
Marvel at the architecture along King Street, the most well-preserved Victorian high street in Sydney.
Check out Sydney's indie band scene at Platform 8, located within the iconic Town Hall Hotel.
Take in a show at New Theatre, one of the oldest continuously producing theatre companies in Australia.
Sport-enthusiast, surfer or simply just a curious tourist – the world-famous Bondi Beach can offer everyone the perfect experience. The world-famous beach, located 8 km from Sydney's central city, attracts people from all over the world, all year long.
Surfers especially enjoy the curling and steady waves, which are suitable for every level. Beginners can check out the numerous, accredited surf schools to improve their skills. Even if you just go for a swim, you'll fall in love with the white sand and clear water.
Along the 2 km coastal walk, you can find amazing restaurants, art exhibitions, cafes and much more. Bondi beach is a place to check out at any time of the year – but be aware, it's definitely not the cheapest area to live in! In fact, if you're looking for a luxury hotel with features like a swimming pool, then this is a great spot to look, and you be just a few minutes from the beach too!
If you do want somewhere affordable and you're not bothered about staying a bit further away from the center, you can find some affordable beach houses in Australia.
Like Bondi but want somewhere a bit quieter? Check out Manly Beach instead.
This amazing studio is located just a couple of minutes from the beach. While it's one of the more affordable rentals in Bondi, it still offers everything you could wish for. The amazing interior design, the large bed and a clean and well-equipped kitchen will make you feel comfy and welcome as soon as you step through the door. Definitely a home far away from home!
Old-world charm mixed with modern interior design – the Village Hostel Bondi Beach offers everything from an amazing location (literally moments away from the beach) to a great community and comfy living space. Prepare your own meals in the well-equipped kitchen, meet other fellow travellers or simply enjoy the privacy and some silence in your private or shared room. It's a great spot for budget accommodation within walking distance of the beach.
The Bondi Hotel is definitely the right place for a luxury holiday. Very close to the beach and all of Bondi's hot spots, you'll be overwhelmed with the amazing attractions that the area has to offer. Enjoy a high-standard, luxury room, with great amenities like a flat-screen TV and reliable room service. Have a nice dinner and a drink at the on-site restaurant after a long beach day.
Top Things to See and Do in Bondi Beach
Spice up your skills in private or group sessions with one of the professional surf schools (Let's go surfing is the most promising one)
Take a stroll along the coastal walk (lots of great cafes and shops to check out)
Have a fish and chips picnic while watching surfers catch waves
Get your tan game on while relaxing on the white sand
Spot humpback whales between May and November
Go for a swim (potentially followed by a cocktail) at the world-famous Bondi Iceberg Club
Check out the Bondi Markets on Saturday and Sunday for some pretty flowers, second-hand shopping and great food
Get inspired by the many art exhibitions along the beach, such as Cooee Art Gallery and Bondi Beach Graffiti Wall
Glebe is Sydney's most relaxing and unique neighbourhood. The charming suburb is located roughly 3km from the city centre and offers beautiful architecture, heritage-listed buildings and amazing book stores and great boutique hotels.
Strolling through the streets, you'll experience the chill and welcoming atmosphere. The suburb also has intellectual flair, since students from the nearby University of Sydney regularly find their way to Glebe to study, meet friends or read a book in one of the cute cafes.
Whether you're looking for a relaxing stay, away from the busy central city, or some inspiration from the many art exhibitions, Glebe offers an amazing experience and some truly chill vibes. This area is great for luxury hotels if you're on the lookout for something special.
This private room is incredibly charming, with a massive double bed, and a flair, that makes you feel welcome and comfy. The shared spaces are modern, very stylish and absolutely stunning according to previous guests. You'll be well taken care of by the host, who is always ready to help out with great advice and recommendations.
The Village Hostel Glebe has a lot to offer for every traveller. Cook a nice meal in the big kitchen, make new friends in the social outdoor area or simply relax while watching a movie in the TV lounge. The charming hostel is located just moments away from the city. Enjoy the numerous cafes, book stores and captivating atmosphere of the streets during the day and a comfortable bed at night.
The Western Haven Glebe Hotel is a true oasis for relaxing. The luxury rooms are stylish, offer a comfy bed and a 40-inch LCD TV – great for spending the day inside if you want to give your feet a rest. Located in the heart of Glebe, you'll be surrounded by charming cafes and lots of hotspots. The breakfast buffet is included and absolutely delicious according to previous guests.
Top Things to See and Do in Glebe
Admire the beautiful architecture and old charm of the city while walking through the streets
Stroll through the beautiful Glebe Markets on Saturday
Listen to the regular author talks at the Gleebook's institution
Get inspired by the amazing art galleries and exhibitions on Glebe Point Road
Sip on your takeaway coffee in one of the many book stores and get lost in the latest literature masterpieces
Do some people-watching in one of the cute cafes (which you can find around every corner)
Get your steps in on the Glebe Foreshore Walk
Check out the Nicholson Museum and its massive collection of archaeological treasures
Surry Hills is undoubtedly one of the coolest places to stay in the city. Once home to Sydney's fashion district, Surry Hills is now a modern paradise for creatives, foodies and hipsters alike.
With a myriad of cafes, art galleries and shops, Surry Hills is a neighbourhood where bohemian flair and modern style seamless co-exist. Surry Hills is also a top destination for famous and up-and-coming chefs.
Home to numerous unique and celebrated restaurants, Surry Hills is where to go if you want to try Sydney's most exciting and interesting fares. Enjoy delicious and Instagram-worthy meals in this trendy neighbourhood. If you're on the lookout for the best boutique hotels in town, then have a look in this area first.
Just opposite Prince Alfred Park and short walking distance to Central Station, The Village Surry Hills is in the perfect location. Quiet boutique stores, cafes, and bars surround you.
There's loads of space to chill here too. The courtyard and balcony are just the thing in nice weather. And inside there are couches – so many couches.
Best Airbnb in Surry Hills: Stylish Surry Hills Loft
A spacious 2 bedroom flat in a charming heritage-listed terrace nestled on a lovely residential street in Sydney's hippest hood. The perfect home away from home for 4 guests, you will have access to your own stylishly designed apartment with slouchy leather lounges, custom-designed lighting, and a fully equipped kitchen.
Best Hotel in Surry Hills: Cambridge Hotel Sydney
Enjoy comfortable accommodations and an unbeatable location at this boutique hotel in Surry Hills. Just three minutes from trendy Crown Street, this hotel is a short walk to Sydney's hottest restaurants, shops, and bars. Enjoy modern amenities and city views in the heart of Surry Hills.
Top Things to See and Do in Surry Hills
Indulge in an unforgettable brunch at Bill's, a restaurant renowned for its scrambled eggs, sweet corn fritters and ricotta hotcakes.
Sample inventive, seasonal and mostly organic Chinese food at Billy Kwong, the restaurant headed by celebrated TV personality and chef, Kylie Kwong.
Browse Badger & Fox Gallery and the Brett Whiteley Studio, two small but prestigious art galleries in the neighbourhood.
Take a self-guided pub tour of Newtown, enjoying a few of the 23 pubs that line its leafy streets.
Add a unique piece of clothing or jewellery to your closet by shopping one of the area's trendy boutiques.
Enjoy cuisines a myriad of cuisines of Crown Street where you'll find food from around the world.
See the Sculpture by the Sea, an outdoor art exhibit featuring pieces from local and international artists.
Line up at Bourke Street Bakery and get ready to sample some of the most mouthwatering treats available in Sydney.
Darling Harbour is an energetic and vibrant district. Located within Sydney's Central Business District, this small seaside neighbourhood is full of attractions and activities for kids and adults of all ages. From the Sydney Aquarium to Wildlife World, Darling Harbour is a fun destination for the whole family.
A designated walking district, Darling Harbour is well situated within Sydney's downtown core. Close to the city's major attractions and public transit routes, Darling Harbour is a great base for families looking to explore Sydney.
Best Hostel in Darling Harbour: Base Sydney
Base Sydney is the best hostel in Darling Harbour. At the edge of the neighbourhood, this hostel is a short walk to the harbour as well as Sydney's major tourist attractions. Located above a historic public bar and restaurants, this hostel is perfectly situated for enjoying the best of Sydney and Darling Harbour.
Centrally located and oozing with charm, you won't find a better hotel close to Darling Harbour than Sydney Hotel CBD. A short walk to the city's most famous attractions, this classic hotel offers guests comfortable beds, air-conditioned rooms, and a myriad of amenities. Enjoy a relaxing stay in the heart of the city at this downtown Sydney hotel.
Best Airbnb in Darling Harbour: Stylish loft in Darling Harbour
Located near The historic Goldsborough Mort Hotel Pyrmont, this modern furnished one bed and bathroom apartment with a new 3 seater Leather sofabed that can accommodate 2 adults comfortably. The apartment has a fully equipped kitchen with complimentary tea and coffee. Building facilities include WIFI, a pool, and a gym. It's a great alternative to boutique hotels in the area with its extra privacy and better rates.
Top Things to See and Do in Darling Harbour
See your favourite animals, like penguins and platypuses, up close at the Sydney Aquarium. Walk through the underwater corridors for a unique and exciting view of sharks, rays and underwater fish.
Walk across Pyrmont Bridge, an old swing bridge in the heart of the city.
Hop aboard and see the Sydney Harbour from a different angle by taking a cruise under the Harbour Bridge.
See Australia's most famous wildlife without leaving the city at Sydney Wildlife World.
Explore Australia's maritime history at the Australian National Maritime Museum.
Rest and relax, or run around at Tumbalong Park, a large green space in the centre of Sydney.
Cool off by running through the swirling fountains outside the Sydney convention centre.
See the amazing Darling Harbour Fireworks, an incredible 15-minute show that takes place each Saturday night at 8:30 PM.
Visit the Chinese Garden of Friendship, a traditional private garden from the Ming Dynasty that offers insight into Chinese heritage and culture.
Here's what people usually ask us about the areas of Sydney and where to stay.
Don't Forget Travel Insurance for Sydney
World Nomads' mission is to support and encourage travellers to explore their boundaries. They offer simple & flexible travel insurance, and safety advice to help you travel confidently.
They've been doing it since 2002 – protecting, connecting, and inspiring independent travellers just like you.
Get a quote below or read our in-depth review!
Australia can be expensive, and it might prove difficult to find the perfect area to stay for your interests.
We created this guide to help you decide where to stay in Sydney – an awesome city with plenty of awesome things to do – 50 awesome ones at that – and close proximity to some of the world's best beaches, like Manly Beach and Bondi!
Still not sure which is the best neighbourhood for you? Lord Wolseley is our top pick for the best hostel in Sydney, due to its location near the Central Business District and Darling Harbour and many major tourist attractions. Park Regis City Centre is our top pick for Sydney's best hotel!
Did we miss anything? Let us know in the comments! Happy Travels!
---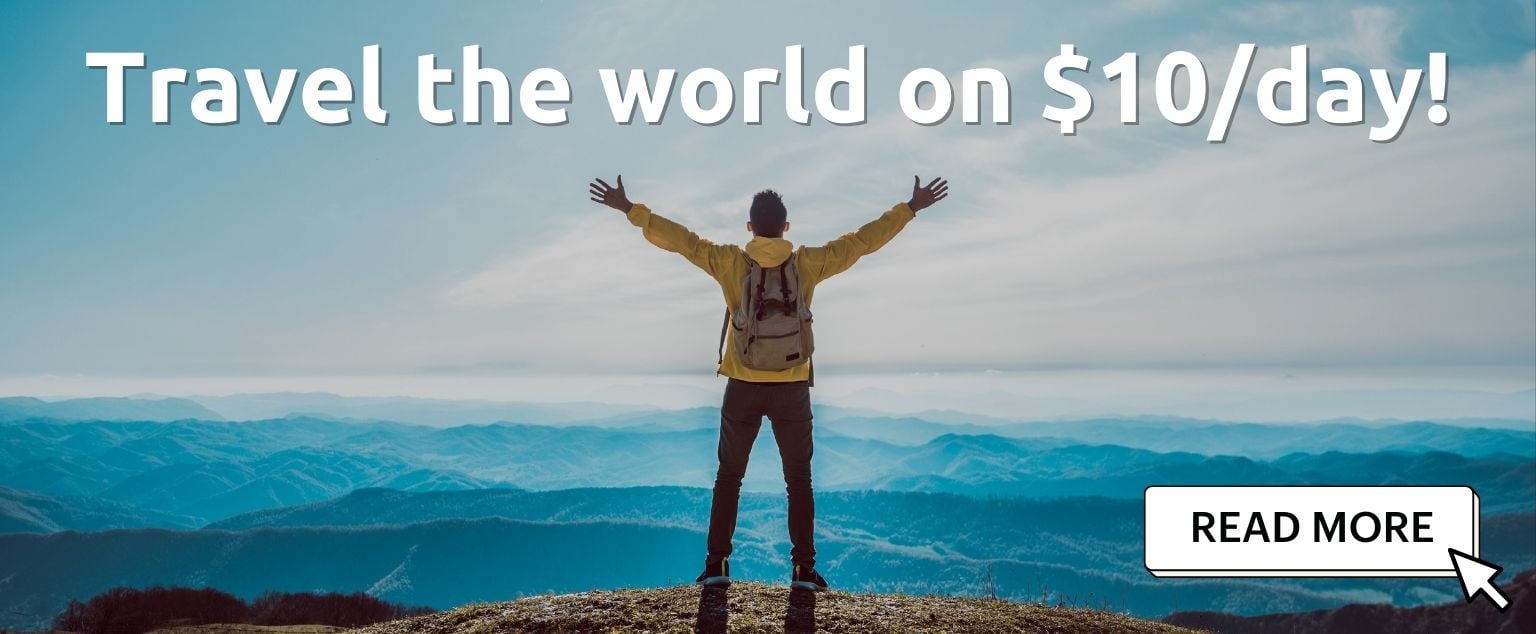 And for transparency's sake, please know that some of the links in our content are affiliate links. That means that if you book your accommodation, buy your gear, or sort your insurance through our link, we earn a small commission (at no extra cost to you). That said, we only link to the gear we trust and never recommend services we don't believe are up to scratch. Again, thank you!