It's arguably the most iconic view in Australia, but there's a lot more to Sydney Opera House and the Harbour Bridge. This vibrant city has everything you could want from a vacation – from a fantastic food, drink and nightlife scene to epic bush walks, and of course, sun-kissed beaches just a stone's throw from the CBD.
Sydney's a big place, and it can be difficult deciding where to stay. You have to factor in cost too! A hotel stay in Australia's largest city could end up mighty expensive, so you should think about vacation rentals in Sydney instead – that's where we come in!
We've put together this list of the 15 best Airbnbs in Sydney – according to your travel style and budget. Not only that, but we'll also introduce you to five of our favourite Airbnb Experiences. Let's get started!
Quick Answer: These are the Top 5 Airbnbs in Sydney
Overall Best Value Airbnb in Sydney
Overall Best Value Airbnb in Sydney
Darling Harbour One Bed Apt
> $$
> 4 guests
> Awesome location
> Internal courtyard
Best Budget Airbnb in Sydney
Best Budget Airbnb in Sydney
Bright private twin room
> $
> 2 guests
> Good location
> Washing machine and dryer
Best Airbnb for Couples in Sydney
Best Airbnb for Couples in Sydney
Elegant place for two in Darlinghurst
> $$
> 2 guests
> Art deco design
> Queen bed
Best Airbnb for Families in Sydney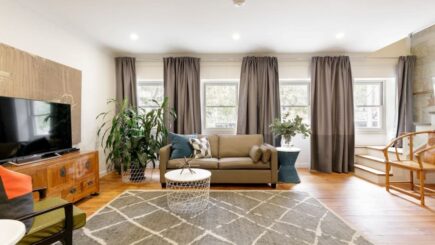 Best Airbnb for Families in Sydney
Awesome Apartment near CBD
> $$$
> 6 guests
> Fully equipped kitchen
> Lovely living space
Over-the-Top Luxury Airbnb in Sydney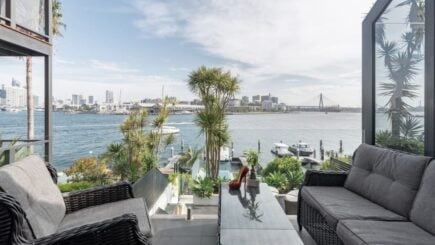 Over-the-Top Luxury Airbnb in Sydney
Waterfront House with Heated Pool
> $$$$$$$$$$
> 8 guests
> Heated pool
> Harbour and skyline views
What to Expect from Airbnbs in Sydney
The good news is that in such a big city with so much character and intrigue, the Airbnb scene reflects that. There's a huge range of Airbnbs in Sydney, all it takes is a little exploring to find one that will suit you perfectly.
Whether you want to be out at Manly Beach combining bush walks with days on the beach, surfing at Bondi, or exploring the attractions (and restaurants) of the CBD, there's a property to suit you. However, knowing where to stay in Sydney can be a bit of struggle, since there are quite a few different neighbourhoods.
Let's look at three of the best types of unique accommodation in Sydney. Which one will you choose?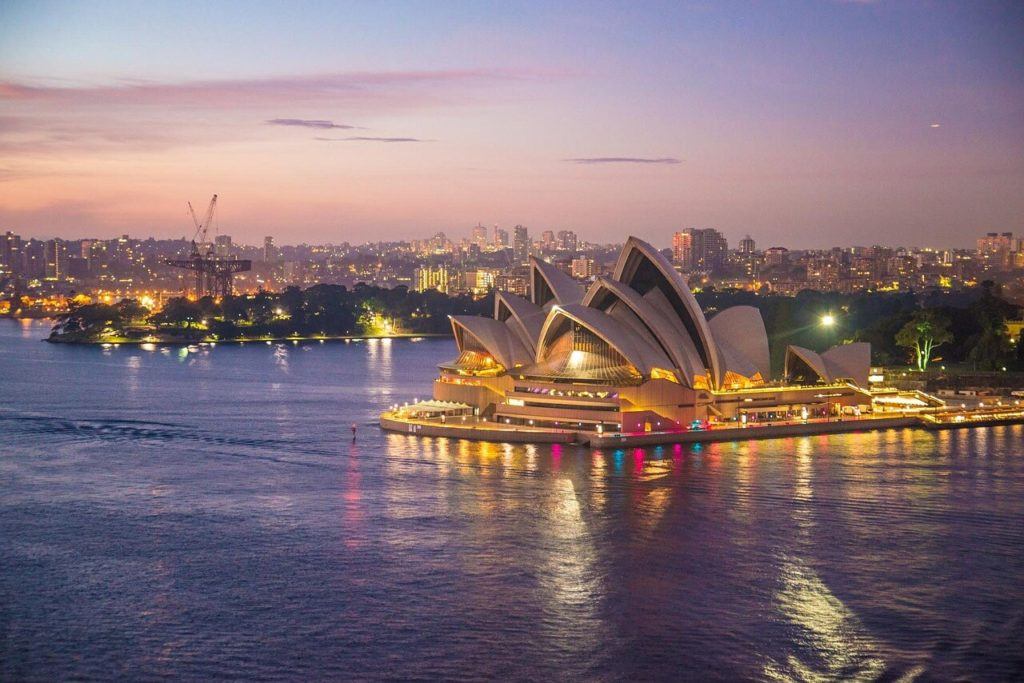 Loft
A loft isn't all that different from an entire flat, but there are a few small differences. First of all, this one will be at the top of the building – sometimes like a penthouse!
Of the 100+ loft apartments in the Greater Sydney area, you'll find the majority in the CBD and surrounding districts. Think Darlinghurst, Strawberry Hills, Kings Cross – those sorts of places.
As well as a big comfy bed, you can expect a fully equipped kitchen and living space in most, with clever use of space a feature in all. This luxurious type of flat will make your stay in Sydney special.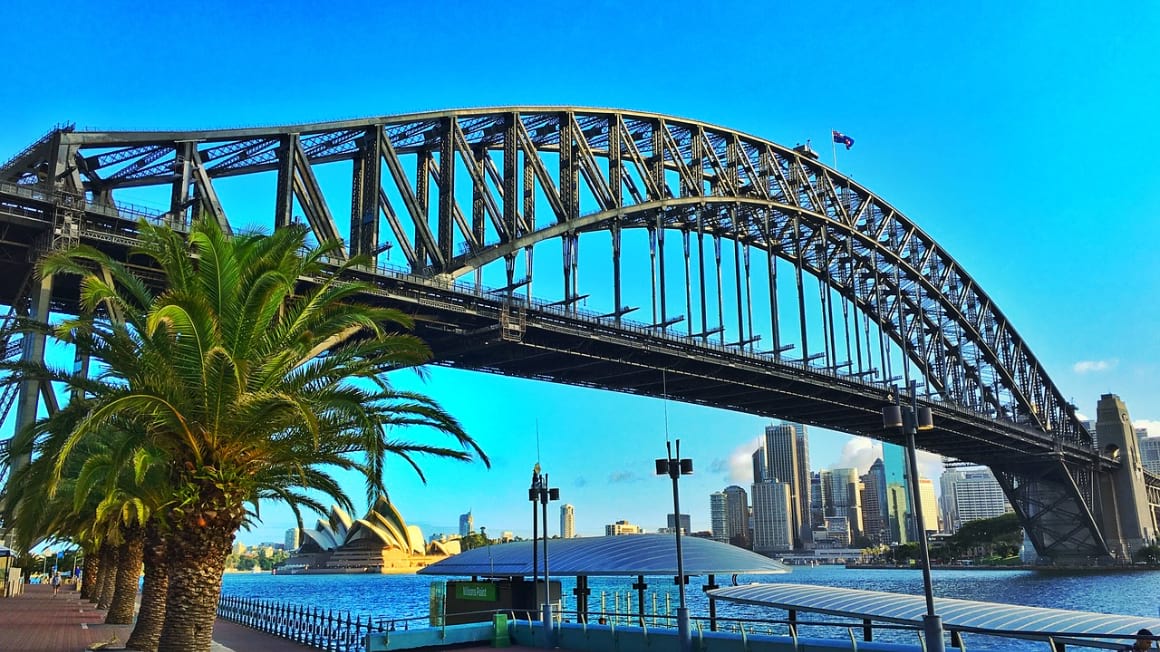 Villa
If you're looking for a relaxed stay in Sydney, consider booking a villa. These large properties are located away from the hustle and bustle of the CBD and surrounding areas – good for those who want to experience nature. You'll usually find them around beaches or great bush walks.
The biggest villas will have room for multiple guests and some extra cool features, such as swimming pools. If you want the full villa experience without breaking the bank, or you don't have enough travelling companions to warrant booking such a huge place, there are several villas offering private rooms.
Boutique Hotel
Okay, you come to Airbnb to get away from hotels – we know! However, boutique hotels aren't your standard boring chain. Instead of hundreds of rooms, boutiques usually have just a few carefully and tastefully designed spaces – where you can properly sit back and relax.
Not only that, they're usually independent places. You can still get the warm and friendly welcome and advice you'd get from an Airbnb host in the city.
Boutique Hotels are close to the CBD and surrounding areas – you'll find some at the beach, too. Though there are more than 250 listings for boutique hotels on Airbnb, that doesn't mean the same amount of hotels; some have all their rooms listed on the platform!
Why Stay in an Airbnb
With so many reasons to stay in an Airbnb, it's hard to believe anyone is still looking at hotels and hostels! Here are five of the most important things to consider when booking.
Local Experience: With a local host, you can get recommendations on places to visit in Sydney things to do that tourists normally skip over.
Unique Properties: Hotels and hostels can feel a bit drab if you've been travelling long term. Mix it up with something cool – like a villa or a tiny house!
Affordability: When it comes to value for money, an evenly priced hotel and Airbnb will only see one winner. If you're backpacking Syndey on a budget, this will come in very handy.
Safety: Isn't it a bit risky staying in someone else's place? Not with Airbnb. Both host and guest are vetted – if there are any problems, you can contact customer support 24/7.
Airbnb Experiences: It's not just about where to stay. Airbnb Experiences offer a way to see your next destination with the expert help of a local guide.
Travel with peace of mind. Travel WITH a security belt.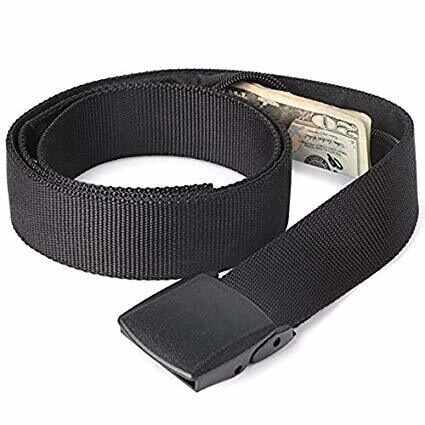 Custom-designed BY the Broke Backpacker FOR broke backpacking, the Active Roots Security Belt will keep your valuables safe no matter where you go.
It looks exactly like a normal belt except for a SECRET interior pocket perfectly designed to hide a wad of cash or a passport copy. Never get caught with your pants down again! (Unless you want to.)
Check on Amazon
The 15 Top Airbnbs in Sydney
If you weren't already convinced about staying in an Airbnb, hopefully, you will be now. Now, we're going to check out the best Airbnbs in Sydney. There are several different categories, so you'll find at least one that suits you perfectly!
4 guests
Internal courtyard
You'll find this gorgeous apartment just a stone's throw from the beautiful Darling Harbour. There are two queen beds and a sofa bed, so that's space for four guests. Yes, at that price! You've got access to the gym and swimming pool on-site, too. Staying in Australia long term and hoping to set up for your working visa? This could be an alternative to a hostel – rentals of between one and three months are available here.
2 guests
Washing machine and dryer
Sydney is a lot of things, but it isn't cheap. Fortunately, with a bit of digging, you can find a place to stay that won't break the bank. This private room is part of a four-bedroom house, which you'll be sharing with your friendly hosts. As well as access to your room, there's a kitchen, dining area, bathroom, and laundry, which you're welcome to use.
Perfect Airbnb for Solo Travellers | Private sunroom
2 guests
Shared living room
Similarly, if you're travelling solo, you'll want to keep costs low to prolong your trip as long as possible! This private sunroom offers a low price in a convenient location, with huge windows great for people-watching. Avoiding a hostel when travelling solo might seem like a bad move, but here you'll at least be able to chat with the three housemates in the shared living room.
Travelling with your other half? You might have to up your budget to get a place that will sweep them off their feet – but it'll be worth it! This Darlinghurst apartment is in a gorgeous art-deco building and offers an enormous queen bed. If you're not enjoying the nearby restaurants and cafes, you could always spend a romantic night in watching a movie on the 65-inch TV. Forgot to get wine? No worries – there's an honesty box on site!
Is This the Best Travel Backpack EVER???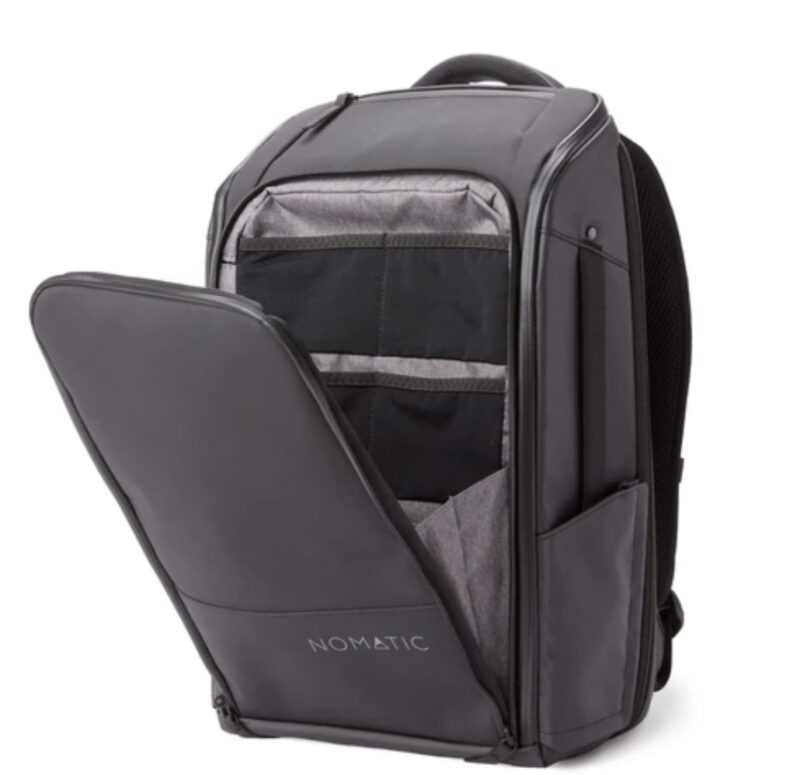 $$$
Fully equipped kitchen
6 guests
Lovely living space
With space for up to six guests, this beautiful Airbnb Plus property suits families of all ages. It's moments from the relaxing Hyde Park and just a little further to the heart of the CBD. It's also near the bus station, so you can easily find your way to Bondi Beach. When in the flat itself, you can make use of a fully-equipped kitchen, dining table, and living room – perfect for some quality family time. If you've got a full Sydney itinerary planned, this will be the ideal home to base yourself in the city.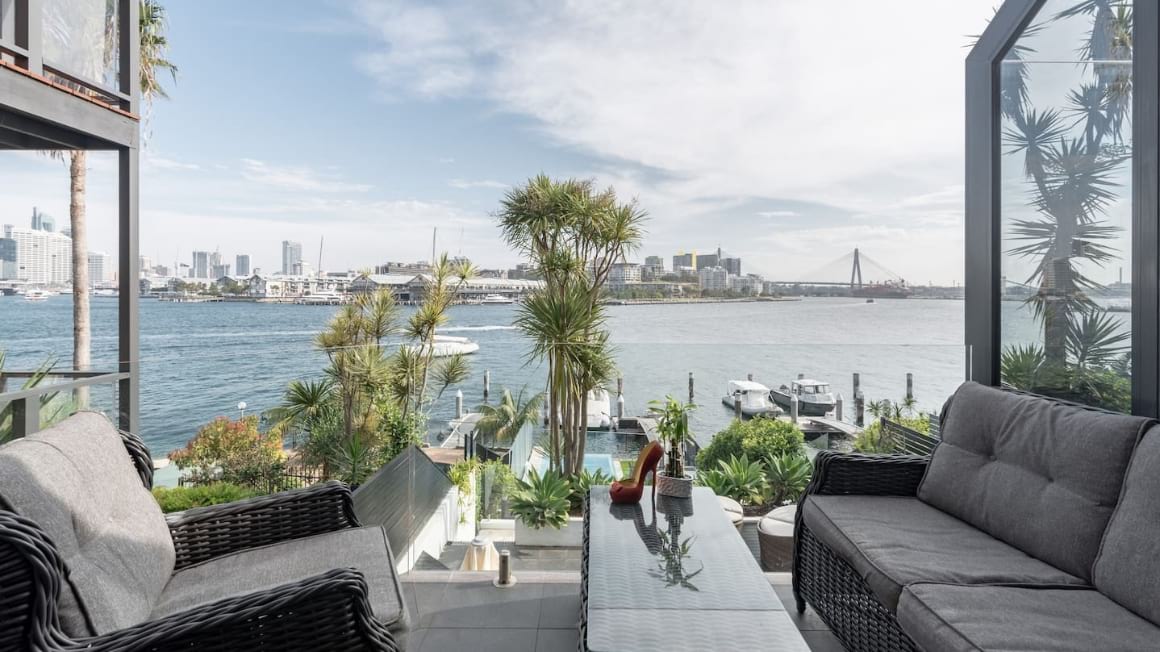 8 guests
Harbour and skyline views
If you've got a lot of money to spend you can get a seriously cool place in Sydney. This one boasts an outdoor terrace with a seating area and a heated swimming pool, which you're very welcome to use. Just imagine a relaxing evening swim as you take in views of the Sydney skyline, or sitting in the round chair chilling out with a book. Perfect!
The clever use of space in this minimal flat means you've got a lot of room and light to enjoy. A mezzanine double bed above a fully equipped kitchen, dining table, and a huge sofa is more than enough for a couple enjoying a vacation – or perhaps even a honeymoon. Thanks to electricity and gas being offset, this apartment is carbon neutral, so you can stay here with a clean conscience!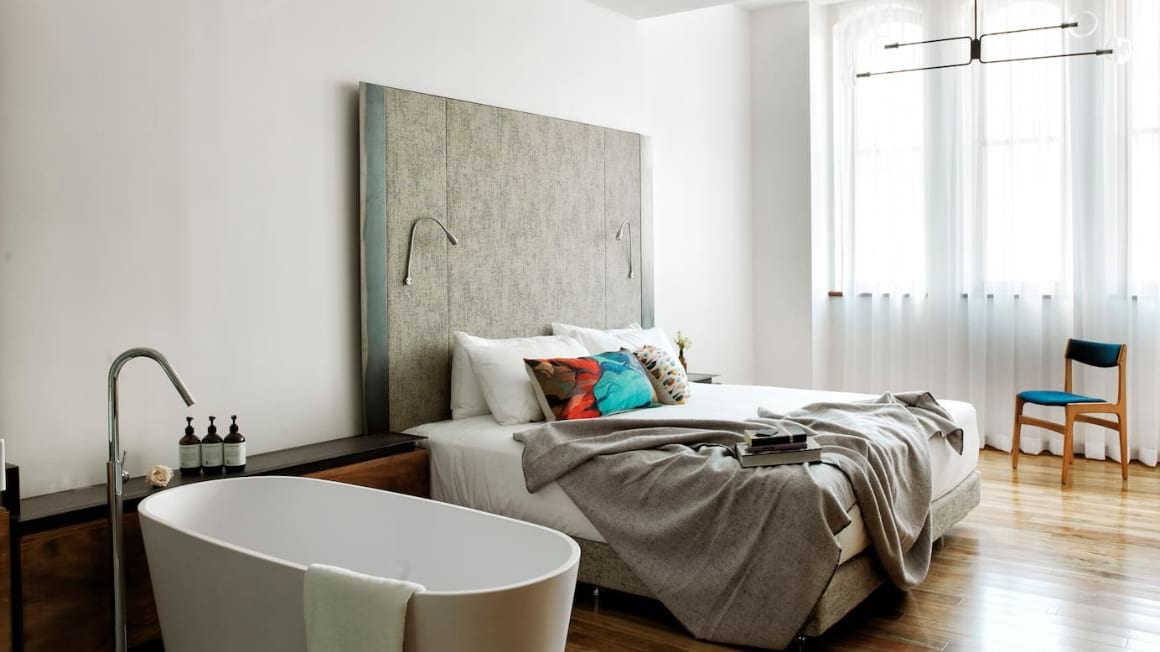 2 guests
Vintage furniture
And now, for the best boutique hotel in Sydney. This is another one that would be great for couples! It's got a freestanding tub just steps from the bed – perfect for relaxing those muscles after a day of exploring the city. Another bonus of this place is that if this room is available, you can always look for others at the property.
The garden is undoubtedly the showstopper of this stunning villa. Not only is there a dining table for up to ten guests, but there's surfboard storage, an enormous BBQ, and some squishy bean bags for lying back and taking in some sun. And we haven't even got inside yet! Big, fluffy, comfortable beds, a fully equipped kitchen, and a balcony over the garden make this the perfect home away from home.
$$$
Laptop-friendly workspace
2 guests
Views of Harbour Bridge
Sydney is a great place for digital nomads. There are several cool cafes and co-working spaces, and it's a delight. However, on those days when you don't want to leave the house, you'll need a laptop-friendly workspace and fast Wi-Fi. And that's exactly what you're being offered here – as well as a view of Sydney's iconic Harbour Bridge. The family home is in a quiet and private location, meaning you'll be able to get on without distractions.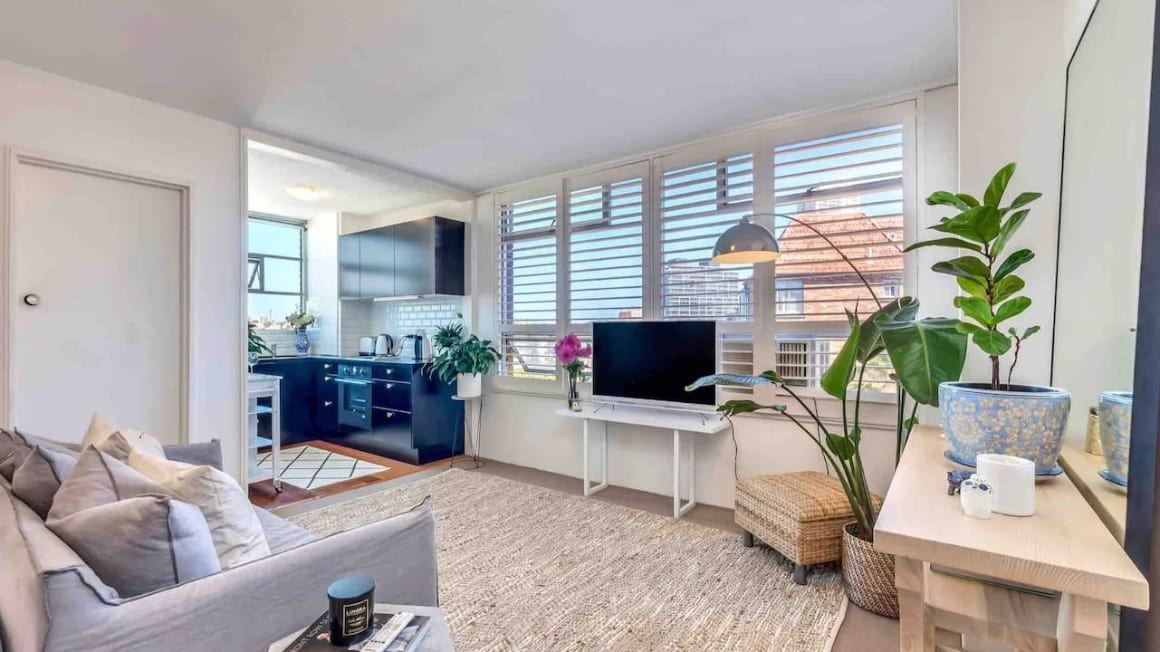 King's Cross has some of Sydney's best nightlife, so you'll want to be close by to experience all the best bars, restaurants, theatres, and clubs. This two-person apartment has a queen bed, the perfect place to starfish after a night on the town! Should you end up having a few too many, the apartment is almost a hangover cure in itself. With lots of light and a fully equipped kitchen where you can prepare a substantial meal, what more could you want?!
$$
In the heart of the CBD
Right in the heart of the CBD, you've got Darling Harbour, Harbour Bridge and the Sydney Opera House all within two kilometres. And that's just the beginning of Sydney's city centre attractions. It's also good for transport links if you're planning a DIY day trip – such as the Blue Mountains or Jervis Bay. You probably won't spend a lot of time in the apartment if you only have a weekend in Sydney, but when you do, you'll be grateful for the comfy sofas and queen bed.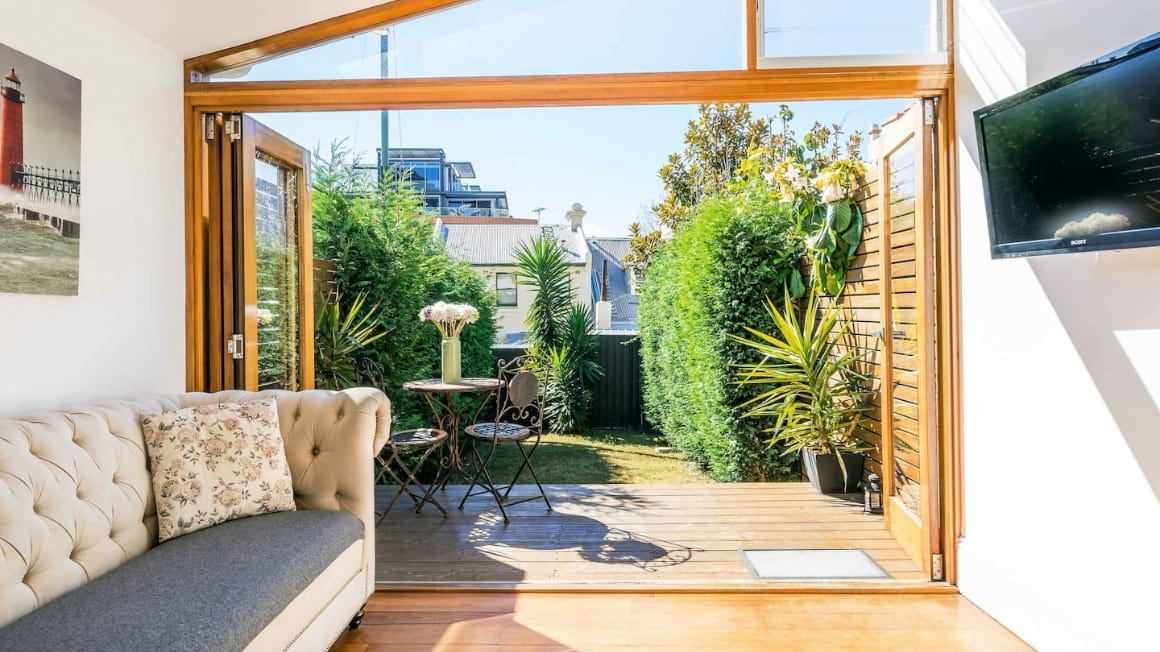 6 guests
Unbeatable location
Airbnb Plus properties are just a cut above the rest. Known for their excellent reviews and host's attention to detail, you know you can expect a high-quality stay. This luxurious colonial house in Sydney's Rocks District is the ideal getaway for a family or group of friends who want to treat themselves. Just make sure to save some time for visiting Sydney's exciting attractions – rather than sunning yourself on that gorgeous private patio!
Manly Beach is one of the coolest districts in Sydney, but it's a ferry ride away from the CBD. If you want to experience epic surfing and adventurous bushwalks all on your doorstep, you won't mind swapping the bright lights for this. And this stylish apartment means you can enjoy your morning coffee with splendid views of the beach. There's an open floorplan between the kitchen and living room, where you'll find a flat-screen TV and dining table.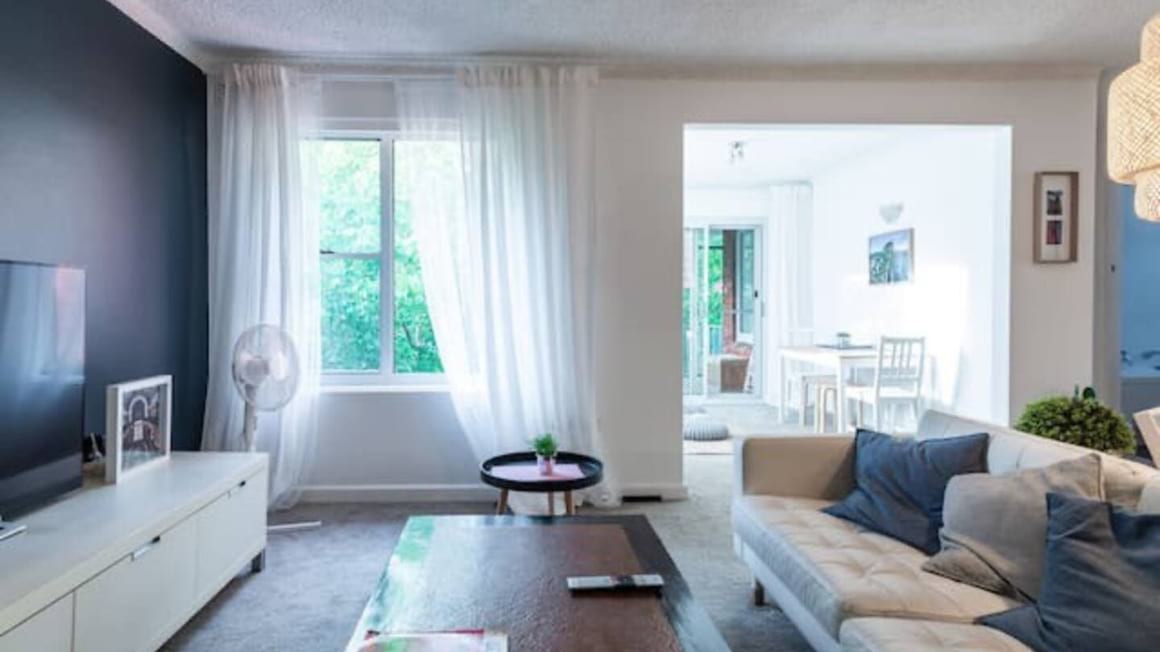 4 guests
Netflix and 55-inch TV
This beautiful apartment boasts a king and queen bed – so two couples staying together will have to fight over who gets the bigger bed! Once you've decided on that, you can cosy up on the sofa and enjoy a movie through Netflix on the 55-inch TV. Or you could head out into the charming Wollstonecraft for a bushwalk or the CBD, which is just four stops away.
Top 5 Airbnb Experiences in Sydney
Now that you've seen the best Airbnbs in Sydney, it's time to take a look at what you can do when you're in the city. The good news is, there's no shortage of Airbnb Experiences in Sydney – more than 180, in fact.
You'll find everything from surfing adventures at iconic beaches to hikes through the Blue Mountains, and intriguing, out-of-the-box ways to see the city's most famous attractions.
It was hard whittling down the list, but here are our five favourite Airbnb Experiences in Sydney. (Prices are in AUD)
$70/person
2 hours
Up to 5 guests
Always wanted to take up surfing? There's nowhere better to do it than iconic Bondi Beach. This small group surfing tour will not only have you riding waves after a couple of hours, but you'll also learn the important safety rules, including warming up and paddling. If you really enjoy it, there are packages that will build on the skills you've already picked up!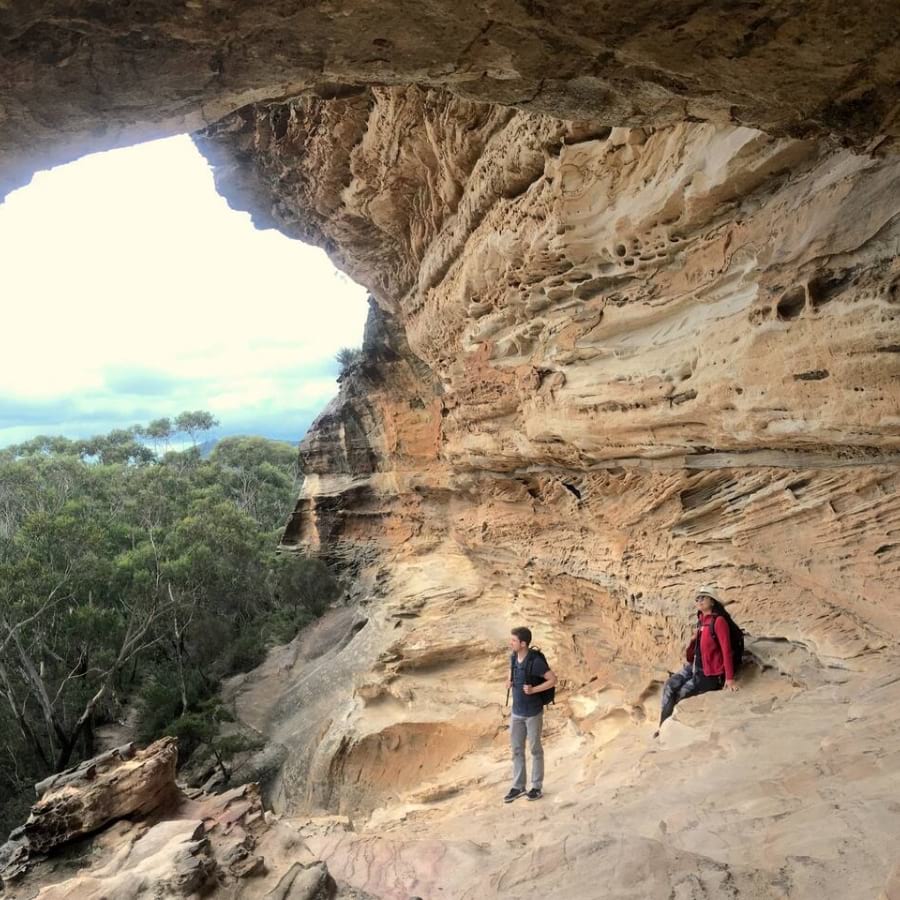 $159/person
8.5 hours
Up to 4 guests
The beautiful Blue Mountains are one of the most popular day trips from Sydney. Close enough to be a short journey – yet far enough away to escape the hustle and bustle of Sydney – you can expect beautiful views, incredible bush walks, and endless blue skies. On this tour, you'll be going to viewpoints that are off the traditional tourist track, too! Not only will you see the natural side of this UNESCO World Heritage Site, you'll head to a gallery, try coffee, and check out street art.
$100/person
2.5 hours
Up to 10 guests
No trip to Sydney is complete without visiting the Opera House and Harbour Bridge. In fact, it's normally the first place on a Sydney itinerary. Here's a way to see it while avoiding the huge crowds. Touring by kayak gives you a unique perspective on both of these landmarks – just be careful to avoid the larger boats that will be chugging around Rushcutters bay.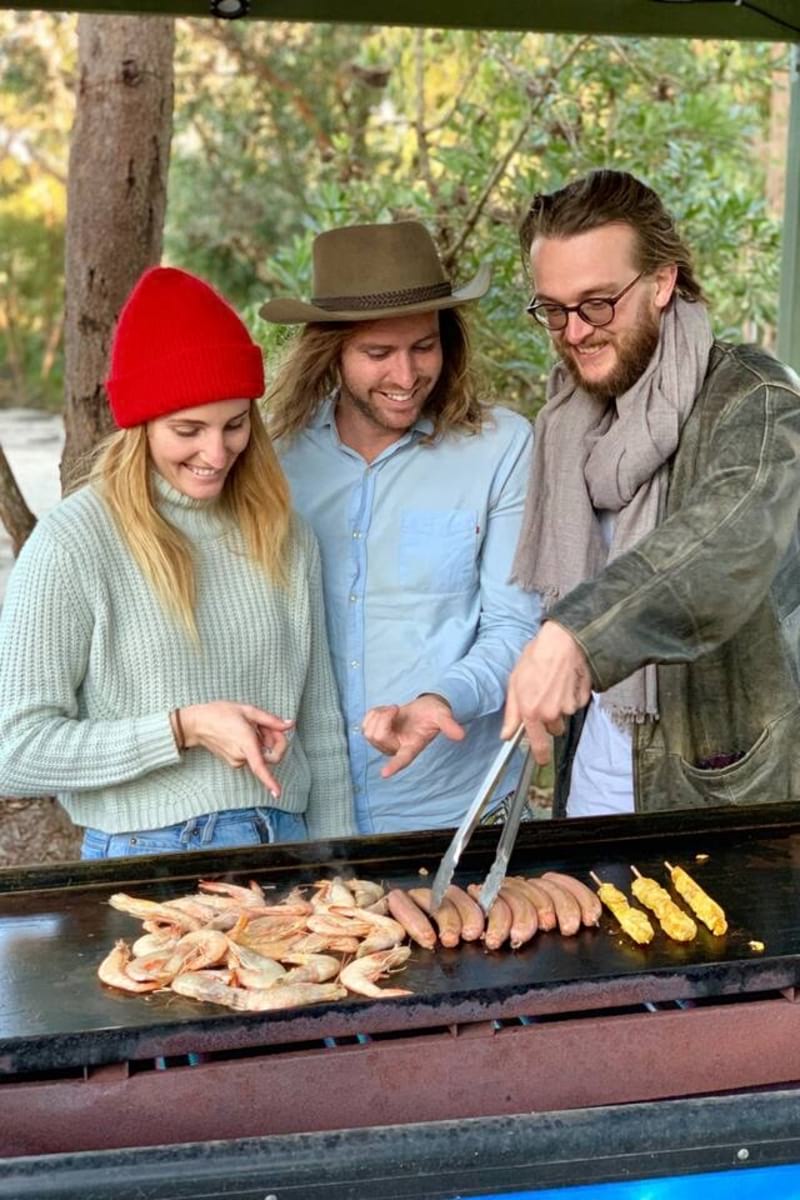 $220/person
6.5 hours
Up to 7 guests
Three of the symbols of Australia here! Baby animals – obviously kangaroos are in there – boomerangs, and a BBQ lunch at an amazing reptile and marsupial park just an hour from Sydney's Manly Pier. Not only will you get up close and personal with baby kangaroos, but also emus and rainbow lorikeets. The BBQ will be accompanied by Australian wine. No need to worry veggies and vegans – you'll be catered for, too!
$49/person
3.5 hours
Up to 10 guests
Sydney's vast and vibrant nightlife scene might seem pretty impossible to navigate when you first arrive in town – and, to be honest, when you leave. So, it only makes sense to take a bar crawl with a local who knows their bars and beers. Rather than hitting the clubs, you'll be heading to small and hidden bars in the trendy Surry Hills and Darlinghurst neighbourhoods.
Final Thoughts on Sydney Airbnbs
Well, there you have it. You've not only seen the 15 best Airbnbs in Sydney, but the five best Experiences, too. Now it's over to you to choose how you're going to spend your vacation. Will you be in a cool city centre loft apartment or a villa by the beach?
Let us give you one last piece of advice if you're struggling to make up your mind. Go for our overall best value Airbnb in Sydney – the Darling Harbour One Bed Apt. Darling Harbour is an awesome location with some world-class museums on your doorstep, not to mention places to eat and drink. And this flat is exceedingly good value for the area!
All that's left is for us to give you one more handy tip: get a travel insurance policy! Going with World Nomads will give you peace of mind and let you concentrate on having a great time.
And don't forget to take out Travel Insurance for your trip! I have been using World Nomads for some time now and made a few claims over the years. They're easy to use, professional and relatively affordable. They may also let you buy or extend a policy once you've started your trip and are already abroad which is super handy.
If there's one insurance company I trust, it's World Nomads. To find out why I use World Nomads, check out my World Nomads Insurance review.
Getting an estimate from World Nomads is simple – just click the button or image below, fill out the necessary info, and you're on your way!

---
Find out how YOU can support the site.
We work hard to put out the best backpacker resources on the web for free! It's all about helping out our tribe of awesome backpacker readers (that's you!). Please visit the link to find out how you can help keep the site going 🙂
For the sake of transparency, some of the links in our content are affiliate links. This means that if you book your accommodation, buy a piece of gear, or sort your insurance through our link, we earn a small commission at no extra cost to you. We only link to stuff that members of the Broke Backpacker team has actually used and never endorse products or services that are not up to scratch. Thanks for your support!