G'day, backpackers. If you're plotting an adventure down under, you're in for a treat. Take it from me, this golden treasure has more awe-inspiring sights than you can throw a boomerang at.
You'll stroll through bustling cities humming with energy and creativity, only to find yourself immersed in the serenity of ancient rainforests or mesmerised by their wildlife.
Get ready for buzzing nightlife, coastal havens, and rugged outback landscapes. Today, I'll journey through some of Australia's most jaw-dropping landmarks and hidden gems to help you get the most out of your visit to this sun-kissed paradise.
This is my personal bucket list of the 15 most beautiful places in Australia. Grab your backpack and your sense of wonder. Let's dive into the adventure of a lifetime!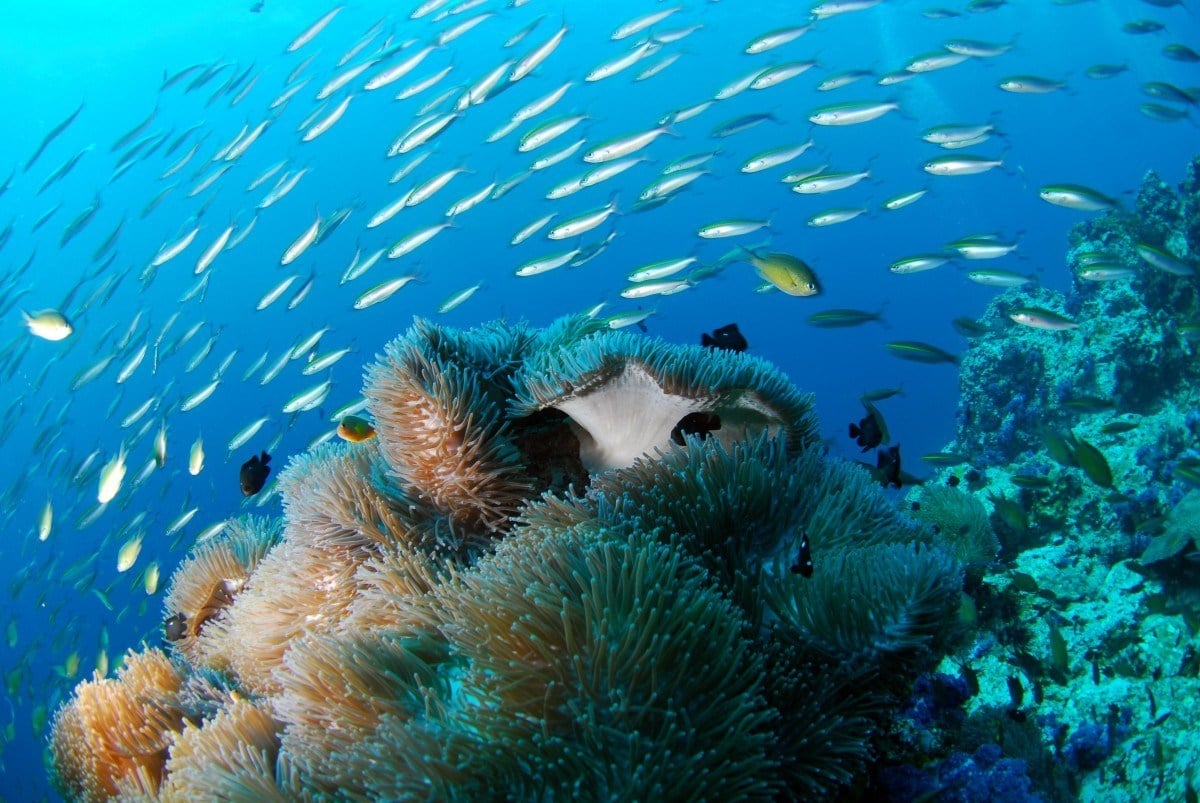 1. The Great Barrier Reef
I have mixed feelings about calling the Great Barrier Reef one of the most beautiful places in Australia. It was on my bucket list for so long, and when I got to see it while I was backpacking the East Coast, I was elated and heartbroken at the same time.
I arrived expecting to see all these mad colours and crazy aliens. Don't get me wrong, I saw plenty of aliens, but the colours of the coral have become lost to bleaching.
The Great Barrier Reef is both a UNESCO World Heritage Site and a biodiversity hotspot, even visible from space. Ocean life here is like nowhere else in the world.
If you're heading out to see it, it can be done on a budget. Start with shoulder season (which is way better as you won't be surrounded by killer jellyfish), and you're going to need your snorkelling gear at the ready.
But if you're taking an excursion to snorkel or dive, please try to be mindful of problematic animal tourism.

Unlock Our GREATEST Travel Secrets!
Sign up for our newsletter and get the best travel tips delivered right to your inbox.
2. Sydney's Opera House and Harbour Bridge
Start your journey in Sydney, where the iconic Opera House and Harbour Bridge create a postcard-esque backdrop for your Aussie escapades.
Even for budget backpackers, they're absolute musts, since these landmarks define the city's skyline and hold heaps of lore.
The sail-shaped Opera House is set against a shimmering harbour and an architectural marvel, while the Harbour Bridge is like walking a piece of history with the city beneath you. They're among the best places to visit in Sydney.
You can look forward to watching street performers, soaking up the ambience, and snapping Insta-worthy pics without spending a dime.
If you're up for a splurge, you could even treat yourself to a Bridge Climb, where you'll be rewarded with breathtaking panoramas!
3. Byron Bay
When I talk to my mate, an OG Byron native, he has plenty of shit to say about this "overrated tourist trap". But when I arrived in Byron as a fresh-off-the-plane solo female backpacker, I had never been so happy in my life.
It's a budget-friendly treasure that attracts young travellers who are arriving for the sole purpose of having fun. The locals are welcoming and making friends is so easy.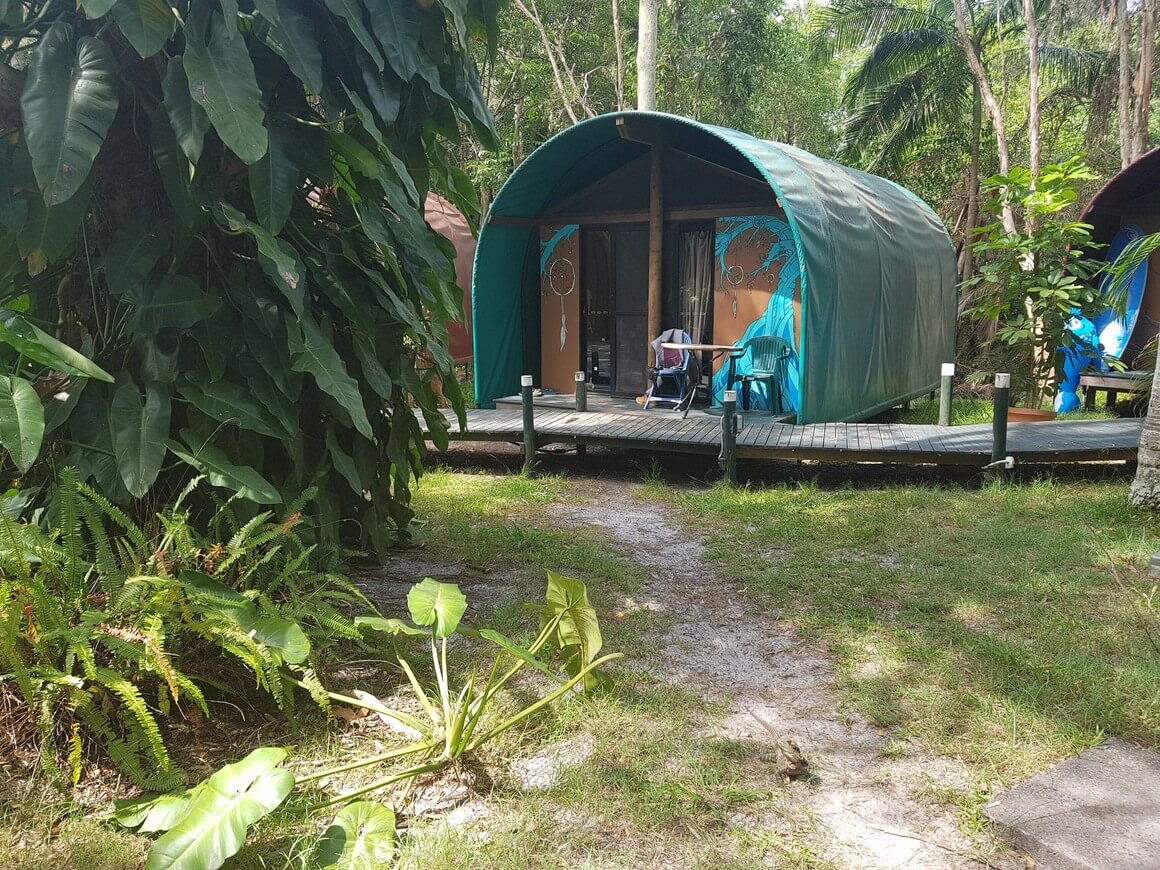 Among many accommodation options in Australia, I chose to stay in Arts Factory, which is one of Byron Bay's great hostels, and I had a ball.
It's more than likely that you'll leave a piece of your heart in this laid-back paradise. Whether it's within the legendary surf or in those cheap, local craft markets, it's worth making the trip here.
The area has this way of making you feel like you belong and, in my opinion, it's another one of the top 10 places to visit in Australia.
4. Bondi Beach
Bondi Beach is a popular pick for backpackers in Sydney. Day or night, you're offered cool vibes, a relaxed lifestyle, and a place where life isn't taken too seriously.
It's a short ride away from Downtown Sydney and offers a well-needed sea-level escape from the big city. All you have to do is catch a budget-friendly bus from the city and voila, you're there!
The beach itself is legendary, and Bondi's Icebergs Pool is a saltwater wonder with otherworldly views. Don't even get me started on the Coogee coastal walk and its coastal panorama.
Rent a board, or go rock pool hunting, to see a snippet of Australia's most beautiful offers – spitting distance away from the beloved Sydney.
Travel with peace of mind. Travel WITH a security belt.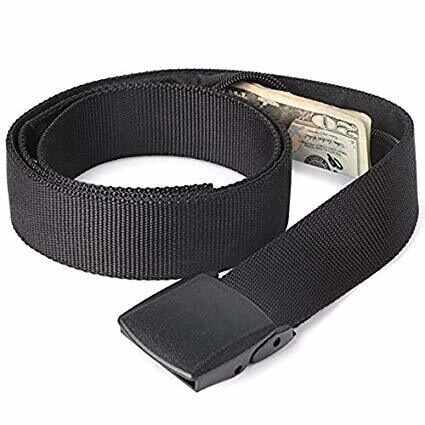 Stash your cash safely with this money belt. It will keep your valuables safely concealed, no matter where you go.
It looks exactly like a normal belt except for a SECRET interior pocket perfectly designed to hide a wad of cash, a passport photocopy or anything else you may wish to hide. Never get caught with your pants down again! (Unless you want to…)
Hide Yo' Money!
5. Daintree Rainforest
Do you know all those creepy crawlies, deadly snakes, killer spiders that Australia is so famous for? Well, we're about to see them all and MORE in the ancient Daintree Rainforest.
This UNESCO World Heritage site in tropical North Queensland is home to more crazy wildlife and lush vegetation than you can shake a stick at.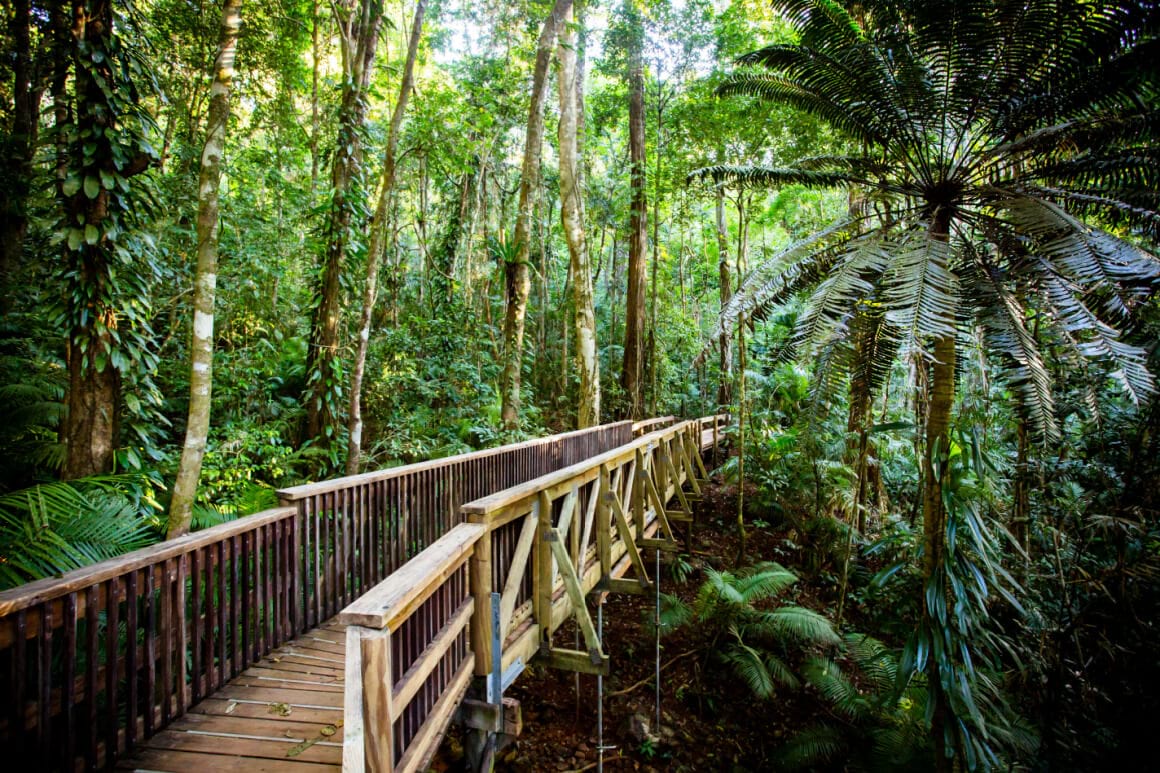 There are affordable campgrounds nearby where you can fall asleep to the sounds of kookaburras. You can also go on hikes and spot some cute, fluffy wildlife.
It's where the rainforest kisses the reef, for those of you who don't know. As such, I implore you to take a discovery tour for insider info on all its wildlife wonders. Just make sure you remember your insect repellent, those rainforest bugs are no joke.
6. Whitsunday Islands
The Whitsunday Islands are showstoppers off the coast of Queensland. Heading over from Airlie Beach, these islands are all about nature's finest and believe me, they're one of the most beautiful places in Australia.
You can go swimming with some friendly sharks and stingrays. So bring your camera along, you don't want to miss this.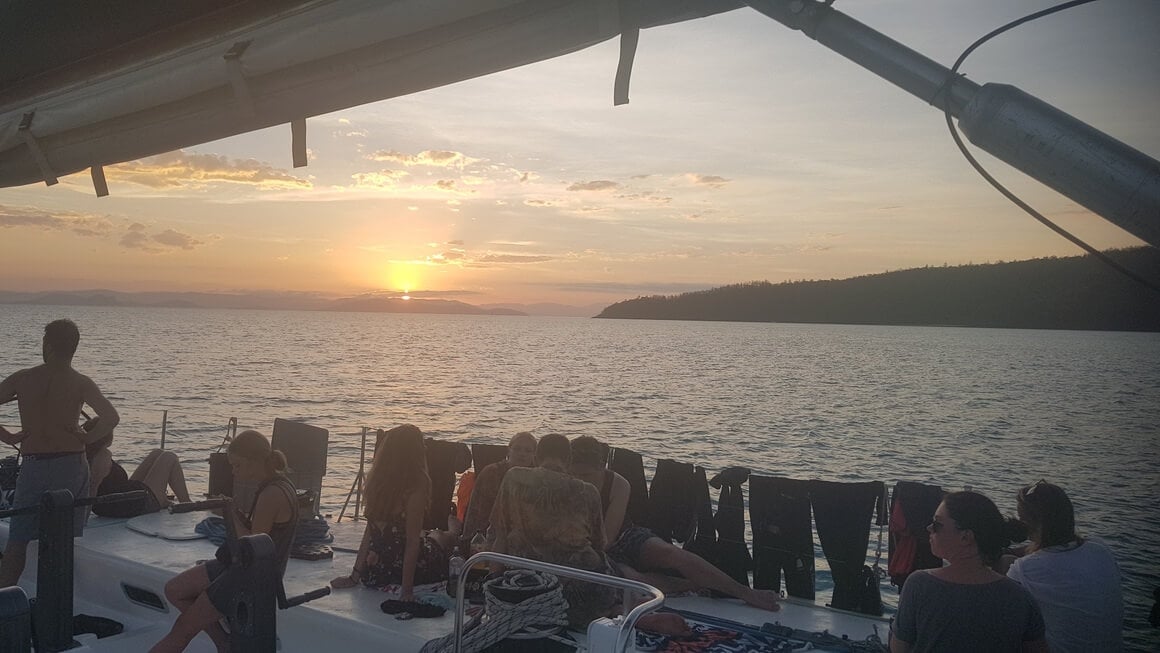 I was fortunate enough to find a particularly good boat tour around the island. Even though I went, boldly, as a solo traveller, I made friends with the boat staff and proceeded to spend the next week partying with them.
These islands have been home to Indigenous communities for thousands of years, which makes visiting akin to walking on sacred ground, so be sure to savour every moment.
7. Blue Mountains
A strong contender for the most beautiful place in Australia, the Blue Mountains are something of a dreamland.
It's the ideal place to escape the city buzz, especially if you've landed in Sydney after a long flight. Think towering eucalyptus trees, epic cliffs, and cascading waterfalls that'll leave your jaw on the floor.
The Aboriginal people have called these historic mountains home for thousands of years, and they're UNESCO-listed. Plus, the hiking trails are budget-friendly and unbelievably picturesque.
The enormous Three Sisters rock formation you'll see along the way is the perfect place to get over your jet lag with an early sunrise.
According to legend, the Three Sisters were turned into stone by a tribal elder to protect them from harm, but he was killed before he could reverse the spell.
It's held deep cultural significance for the Aboriginal people and has been a popular tourist destination ever since.
8. Grampians National Park
The Grampians National Park is a rugged wonderland in Victoria, complete with magnificent views, ancient rock formations, hidden waterfalls, and vibrant wildflowers.
It is also rich with Indigenous culture and rock art dating back millennia. The stories etched into the landscape are practically tangible.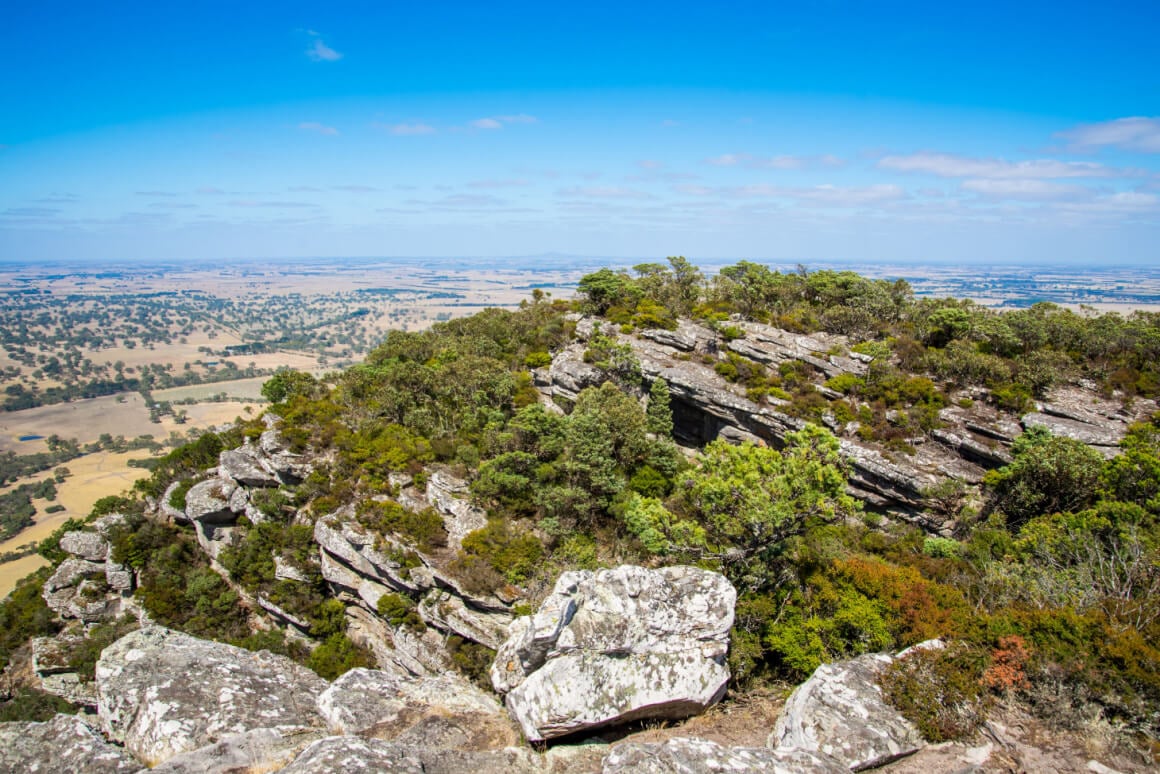 Hiking is the name of the game here and there are incredible hiking trails. But the undeniable highlight has to be The Pinnacle.
The journey is a little lengthy, but it takes you through diverse landscapes like verdant forests and rocky paths and the lookout point makes it even more worth it.
The best part is that, depending on the time of day, the sunlight plays a magical game and paints the landscape with different shades of gold, red, and orange.
Have you sorted your accommodation yet?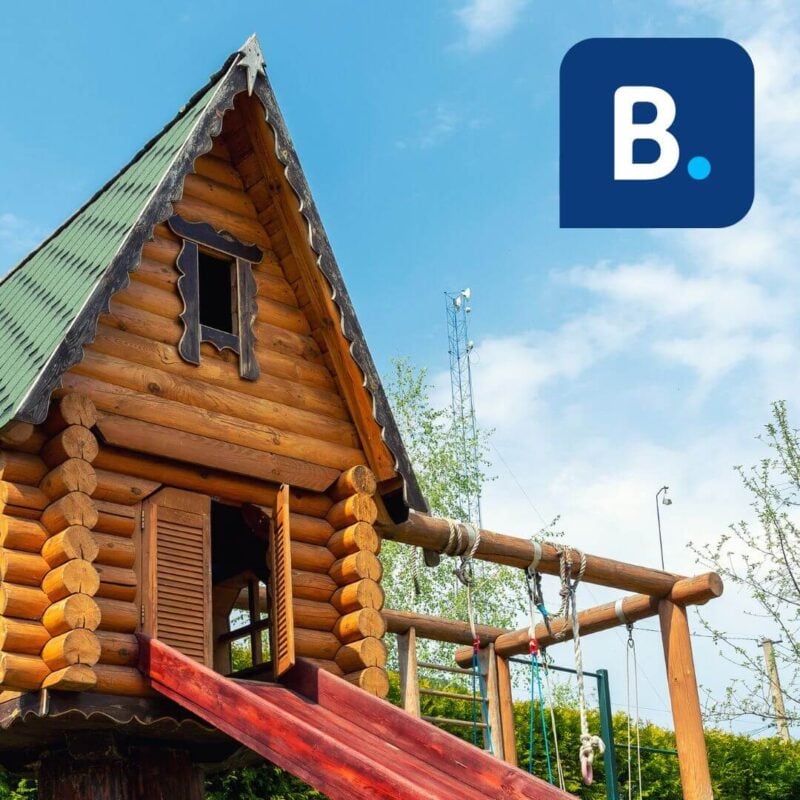 Get 15% OFF when you book through our link — and support the site you love so dearly 😉
Booking.com is quickly becoming our go-to for accommodation. From cheap hostels to stylish homestays and nice hotels, they've got it all!
View on Booking.com
9. Kangaroo Island
Now, I know what you're thinking, the words "island" and "budget-friendly" don't generally mix, but believe it or not, this expedition can 100% be done on a shoestring. And let me tell you, it's worth every penny.
Kangaroo Island, off the coast of South Australia, offers an affordable wildlife adventure where you can get up close with kangaroos, sea lions, and koalas. Not to mention, pristine beaches and towering cliffs.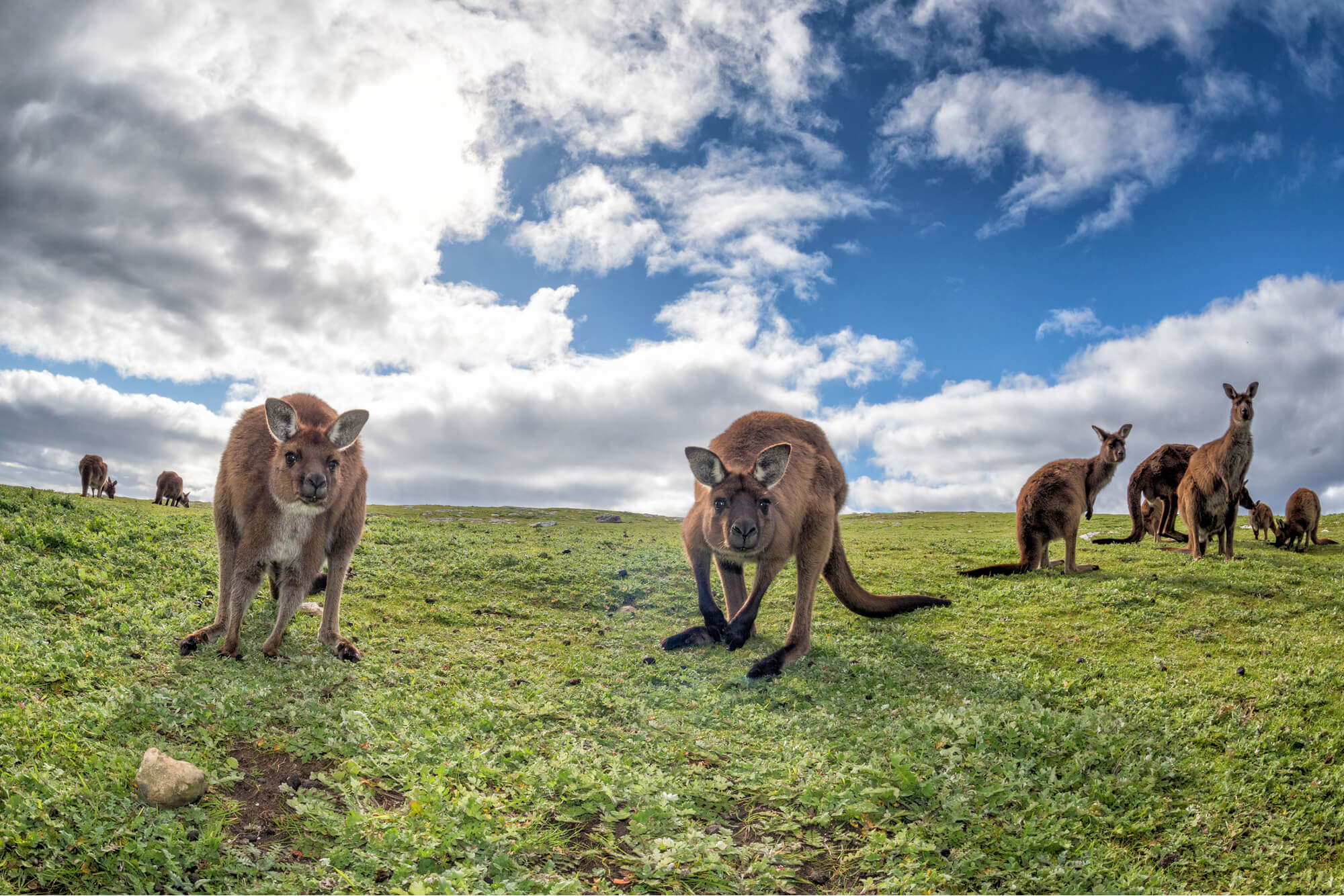 First off, the affordable ferry ride you'll take to get there is an experience in and of itself. From there, camping is the way to go.
It's cheap and affords you the chance to stargaze like never before and potentially spot a wild kangaroo while brushing your teeth!
Then, there's the Flinders Chase National Park where you'll be able to see adorable fur seals and quirky little penguins, or EVEN BETTER, get on a quad bike ride around the island!
10. Uluru (Ayers Rock)
In the heart of the Red Centre sits this Goliath sandstone monolith, rising dramatically through the Outback. Uluru is an ancient spiritual site for the Indigenous Anangu people.
Visiting offers a beautiful opportunity to become better acquainted with Dreamtime legends, the Aboriginal culture, and Australian history.
Uluru's colours change with the light, so be ready for an ever-changing masterpiece that will mark your Aussie solo trip. Try to visit at sunrise or sunset. If you can stay for the starry night, even better.
Once renamed Ayer's Rock, thankfully it has been reverted to honour the Aboriginal name, Uluru. By the time I arrived to see it for myself, they had stopped tourists from being able to climb this sacred rock. You can still experience the base walk and hear stories from the local Anangu people.
Entry to Uluru-Kata Tjuta National Park is super affordable. It definitely wouldn't hurt to pack your meals either, since you'll save on dining costs and don't forget loads of water and sunscreen.
11. Freycinet National Park
Discover the iconic granite peaks of The Hazards and the pristine white sands, shimmering waters, and lush greenery of the magnificent Wineglass Bay in Freycinet National Park.
Camping here is a steal, and sunrise hikes on the East Coast don't get much better than this.
12. Karijini National Park
Venture into Western Australia for dramatic gorges, rugged trails, emerald pools straight out of a dream, and an overall epic adventure.
You've got to add Karijini National Park in Western Australia to your bucket list of adventures.
Is This the Best Backpack EVER???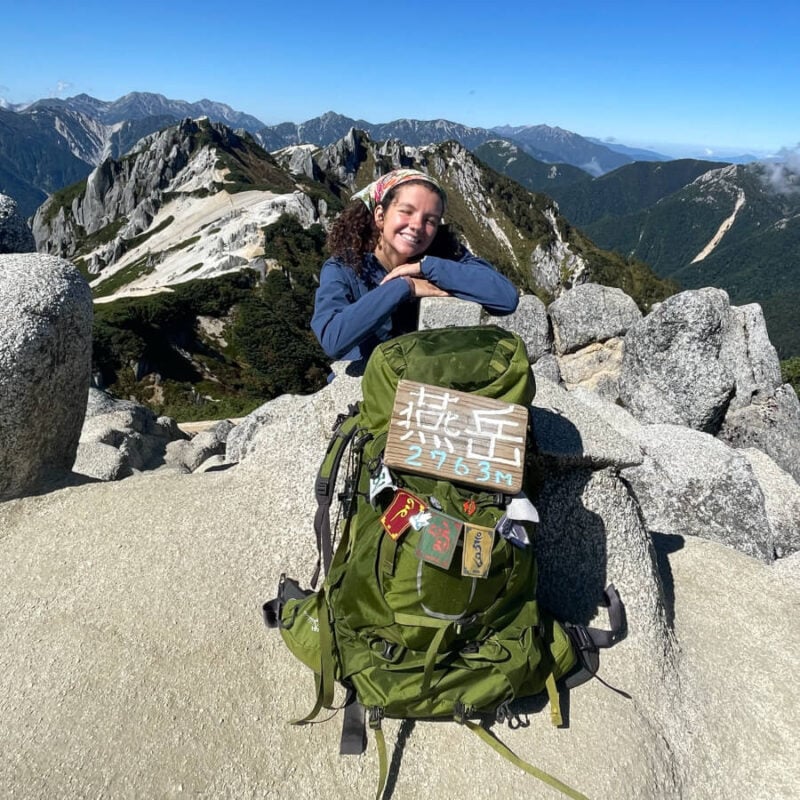 13. The Pinnacles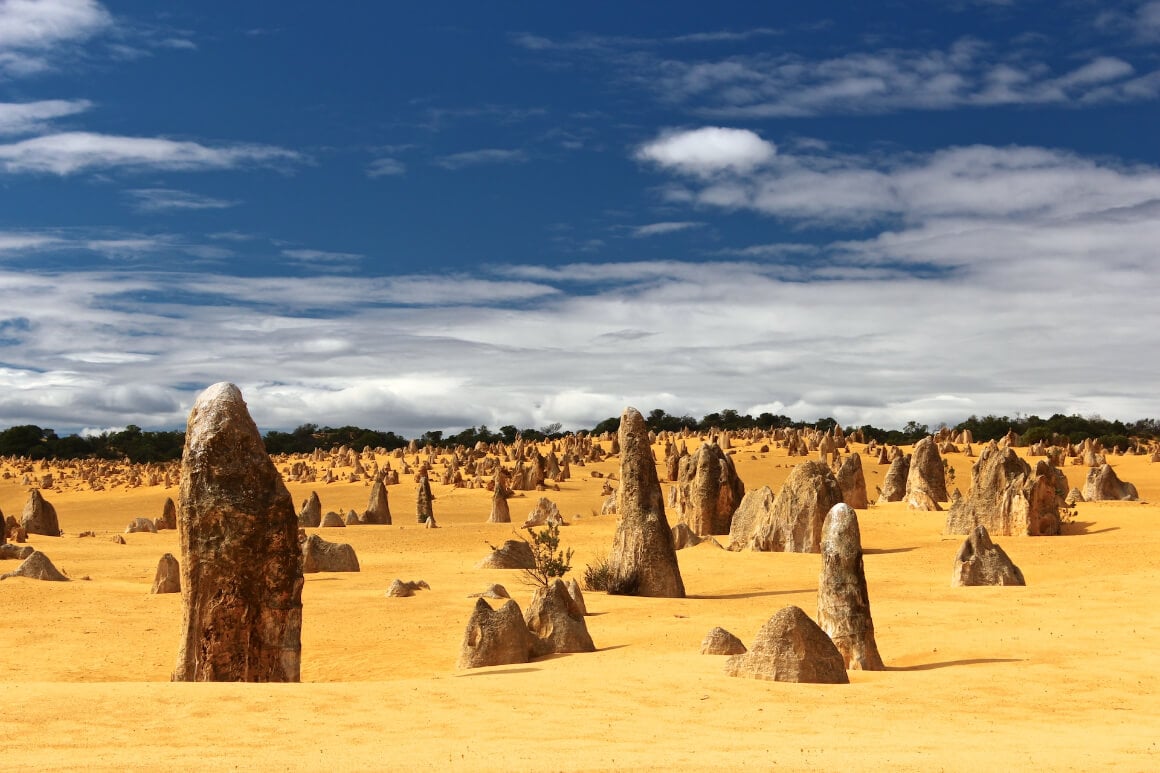 Explore the surreal Pinnacles Desert in Nambung National Park, where eerie limestone formations protrude from golden sands to create an otherworldly landscape.
Setting foot here is like stumbling into a sci-fi film set! As the icing on the cake, it's more than doable on a budget.
14. Fraser Island
Get off-road on Fraser Island, the world's largest sand island, for dunes, staggering freshwater lakes, and dense rainforests, what could be better?
Don't miss Eli Creek's lucid waters, the infamous Maheno Shipwreck, or the chance to rent a 4WD and drive along the sandy tracks for an epic adventure.
15. Litchfield National Park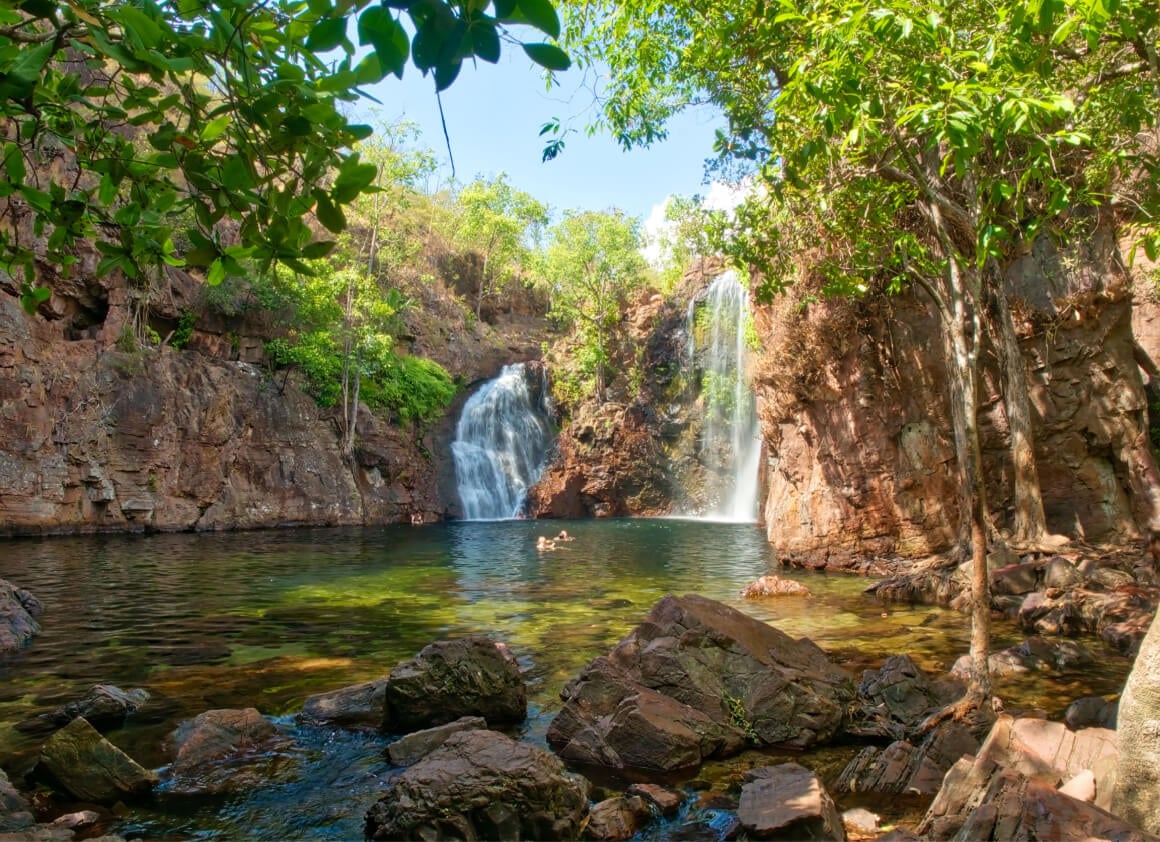 Wrap up your adventure in Litchfield National Park, where refreshing waterfalls and natural plunge pools provide the perfect finale for your Aussie adventure.
Cooling off in Florence Falls is total bliss, and the magnetic termite mounds you'll be able to admire here are sure to leave a lasting impression.
Sweet, sweet FREEDOM…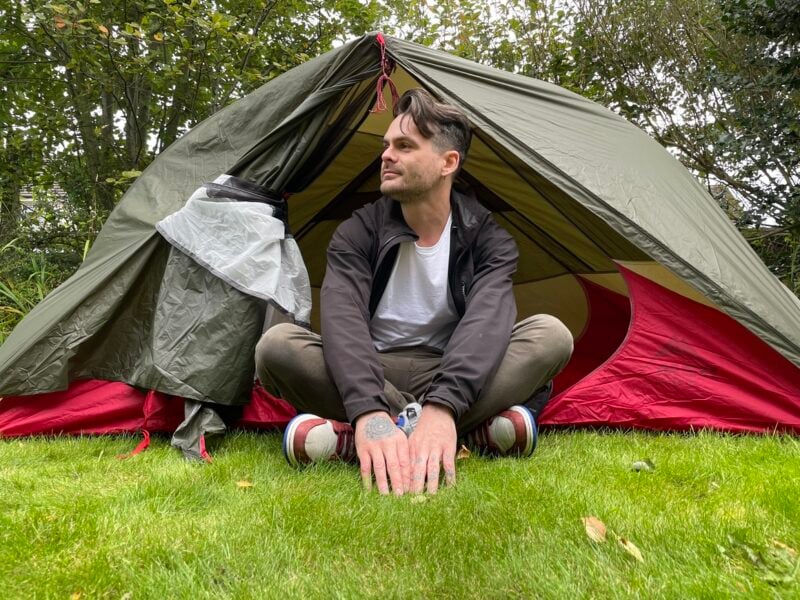 Here at The Broke Backpacker, we love freedom! And there's no freedom as sweet (and CHEAP) as camping around the world.
We've been camping on our adventures for over 10 years, so take it from us: the MSR HUBBA HUBBA is the best damn tent for adventuring…
View on REI
Read Our Review
How to See Beautiful Places in Australia
As, the sixth largest country in the world, working out how to get around Australia can be overwhelming. It's MASSIVE, and public transport varies from adequate to very good depending on where you are.
Overall, the average cost of transport in Australia is around $384.86 each week. This means 15% of Australian households' weekly income is spent on transport to and from work.
In major cities like Canberra, Sydney, Melbourne, Perth, and Adelaide, road networks are reliable and coordinated. Each city uses a different electronic or prepaid card for its public transport system, so don't be puzzled!
Taxis in Australia are readily available in most cities. And just so you know, it is illegal for drivers to refuse to transport people with their animals.
Adventuring remote towns can be quite challenging without a car. There is a diverse selection of car rental services at all of Australia's major airports ($720 per month).
FAQs About Beautiful Places in Australia
I can talk all day about these glorious places in Australia. Here are some common questions:
Stay Insured When Exploring Australia
As with any trip, it's always wise to be prepared for the unexpected. Investing in good travel insurance can save you from all kinds of mishaps.
ALWAYS sort out your backpacker insurance before your trip. There's plenty to choose from in that department, but a good place to start is Safety Wing.
They offer month-to-month payments, no lock-in contracts, and require absolutely no itineraries: that's the exact kind of insurance long-term travellers and digital nomads need.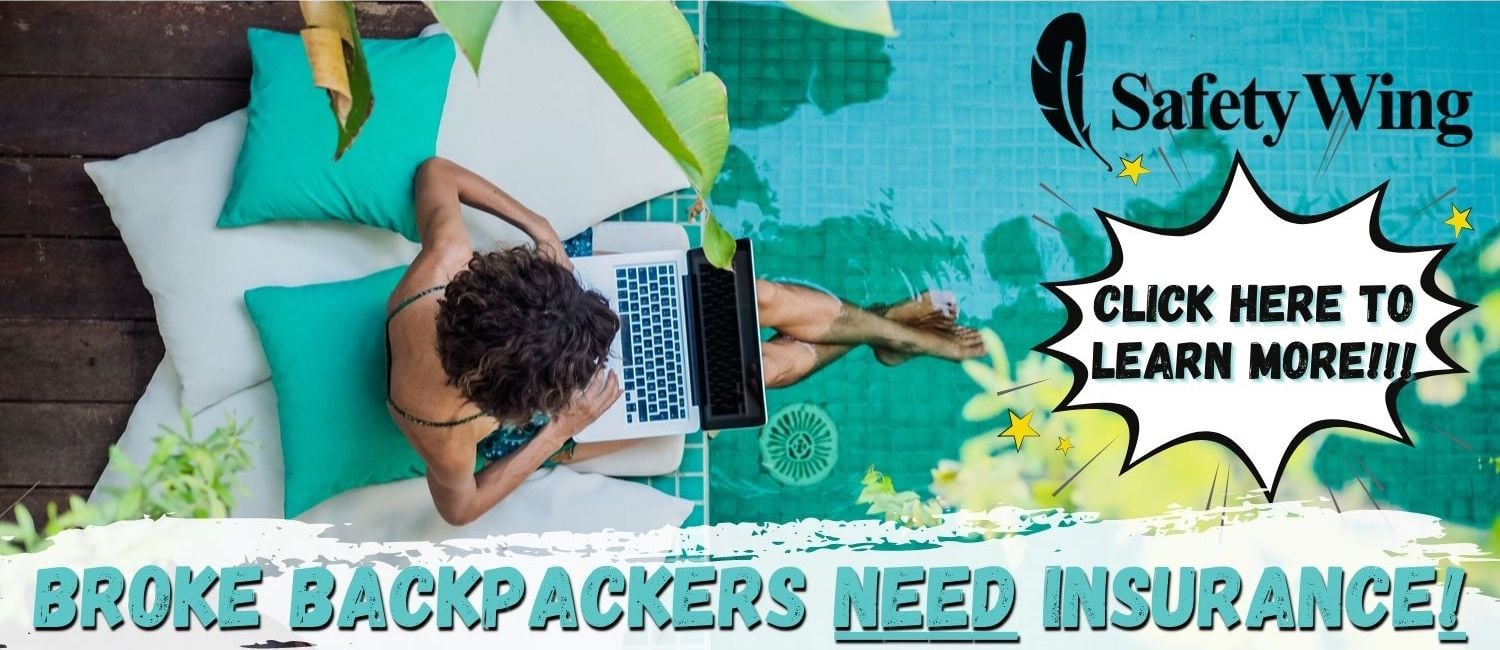 SafetyWing is cheap, easy, and admin-free: just sign up lickety-split so you can get back to it!
Click the button below to learn more about SafetyWing's setup or read our insider review for the full tasty scoop.
Final Thoughts on Beautiful Places in Australia
That's the scoop, folks! This country has you sorted, whether you're a history buff, a nature enthusiast, or a local crafts lover, and then some. In fact, these scintillating spots are just the tip of the iceberg when it comes to the magic this place holds.
I'm sure you've found plenty of new places to add to your bucket list, and I'm confident that your voyage will be extraordinary.
While I think all of these areas are undoubtedly worth the visit, Byron Bay is an absolute must-visit. Get yourself there and find out why! You won't be disappointed! Your travelogue is waiting to be inked. Let's hit the road, mate!
---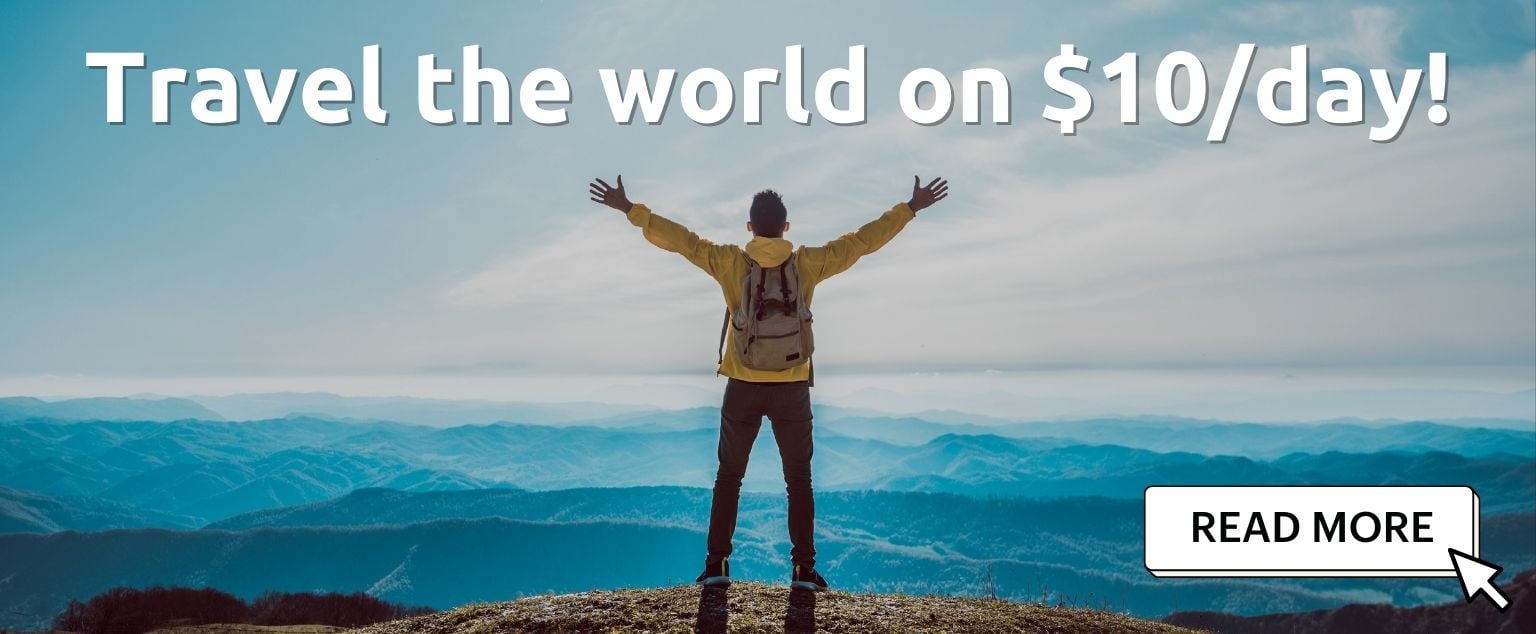 And for transparency's sake, please know that some of the links in our content are affiliate links. That means that if you book your accommodation, buy your gear, or sort your insurance through our link, we earn a small commission (at no extra cost to you). That said, we only link to the gear we trust and never recommend services we don't believe are up to scratch. Again, thank you!