Why Go Backpacking in Tasmania
Well, you don't go for the public infrastructure – that's for sure!
Most people would tell you to visit Tasmania for the pristine untouched nature, and they'd be right. Towering forests of colossal ferns and gums climb from a land laced by crystalline waters at every turn. Four seasons in a day is the standard in Tas, and you get used to the wind and cold pretty quickly too. Those windows of streaking sunshine you do get just become all the more salient.
And the wildlife? They're a friendly sort! The kind that follows you into the bush just to watch you pop a sneaky poo.
However, all those claims would also miss something, and perhaps THAT'S why I love Tassie. It's the unfiltered, unapologetic, unabashed Australia. It's a dark little twisted island of madness that takes everything that makes Australia so uniquely intoxicating and smushes it into a space small enough to drive across in a day.
The locals are unquestionably kind, if just a touch batty, and come with all the -isms and mateship of an Australia from before the sinister reach of Sydney and Melbourne's housing bubble. The land is not pristine in the slightest: it has been systematically ravaged by forestry, mining, genocide, cannibalism, and the seediest of Oz's rancid convict era.
Yet… Tas always takes back what's hers. She stands against the bigots, the bogans, and the bloody politicians as a testament to what mainland Australia could have been. Real.
I think that's why you go backpacking in Tasmania – for the more sincere experience of travelling Australia, horrifying warts and all.
Oh, and the bogans in Tassie? Yeah, they're a different breed of bogan. Don't plan a trip to Tasmania if you air on the thin-skinned side. Melbourne's probably more your style.
Whether it's 3 months or 3 days in Tasmania, it helps if you know where to stay and go. It might be one of Australia's most travelable areas in terms of distance, but it's also JAMMED with goodies.
So below, I've thrown two travel itineraries at you so you can figure out what to do in Tasmania. One is the shorter route for the tourists wondering what to see in Tasmania on a quick visit, while the other is a much longer road trip itinerary for the proper slow travellers amongst you. Use it to adapt your route to your style!
10-Day Travel Itinerary for Tasmania: The Tourist Trail
Okie dokie! Personally, I'd suggest this as a 14-day trip, but even when smushing this itinerary into 10-days, you'll still hit most of Tasmania's most popular destinations. It's also a circuit so you have the option of doing this route in reverse or even starting in Launceston.
Beginning the adventure with a short stay in Hobart to see the sights, you'll then trail up the west side to the infamous ex-mining town of Queenstown. A little side-jaunt to nearby Strahan is also worth the adventure, but with such a short timespan, you won't have the freedom to give Tassie's west coast the exploration it deserves.
The next stop is one of Tasmania's most famous points of interest: Cradle Mountain! Get your hiking fix in before you continue on to Launceston.
From there, you can travel down the east coast, though I recommend taking the scenic route through Scottsdale and Pyengana to the Bay of Fires. If you have the time, both the Tasman Peninsula (with some sublime coastal hiking and the very historic Port Arthur) alongside Maria Island (chock full of chonky wombat amigos!) are two bonus stops I recommend before finishing your circuit in Hobart.
21-Day+ Travel Itinerary for Tasmania: Bonus Stops, Baby!
If you've got three weeks road-tripping Tasmania (or MORE), this is the route I suggest. Honestly, anything less than a 3-week itinerary in Tasmania feels too short.
Starting in Devonport this time (because I'm assuming you brought a vehicle on the ferry), the first stop will be Tasmania's lead tourist attraction: Cradle Mountain! After that, you can scoot down to the West Coast with plenty of time to explore the landscape a bit more substantially (but a quick touring route would be Zeehan to Strahan to Queenstown).
Following that, trail down the west side with a side tour into the western wilderness to see the jaw-dropping Gordon Dam alongside several other treats (Mount Field and the Styx Forest Reserve are two of my recommendations). Then, head to Hobart for some southern exploration!
Tassie's deep south isn't nearly as gnarly as it used to be, but a cheeky mish across to Bruny Island has a lot of draw for tourists and offbeat travellers alike. Cygnet has delish local produce and hippy shindigs while Cockle Creek is a definite bonus adventure for anybody that wants to don the 'ventured to Australia's southernmost driveable place' feather in their cap.
Then it's the same story as the last itinerary: drive back up the east coast hitting up Tasmania's tourist-favourite highlights culminating with a bevvy and a bite in Launceston.
BUT you have one last thing to do in Tasmania: hike that shit hard! And this ain't no basic bitch Cradle Mountain. The Walls of Jerusalem National Park is my personal pick for some of the best hiking in Tasmania, but really the whole Central Plateau Conservation Area is a mountain-lovers paradise. Get up on that shizz and then see if you really want to go home.
Before we dive into Tasmania's must-see landmarks and devastating natural landscapes, let's unpack some juicy JUICY demographics about this offbeat little region of Australia:
Tasmania has a total population of <600,000.
More than half are based in Hobart and Launceston – Tasmania's two biggest cities.
And the rest of the island is your stomping ground. 😉
Let's talk about where to go in Tasmania aka your new playground.
Backpacking Hobart
Well, the review is in and Hobart gets a resounding meh with two thumbs up (my bum). For YEARS I wanted to visit Hobart thinking it was the answer to the overpriced bougieness of Sydney and Melbourne. Instead, I discovered a significantly less populated Sydney or Melbourne with the same crippling housing crisis!
Now. before I keep shitting on Little Melbourne – oops, I mean Hobart – let's talk about what cool stuff there is to do.
Number one, the nightlife in Hobart is downright sick. There's a kooky little alt scene (the oddities of Tasmania's populace have to congregate somewhere, right?) loaded with wicked tunes and plenty of dope venues. Combine that with chill security, safe streets, a handful of friendly budget hostels, and a fairly noticeable absence of cops… let's just say I had a good trip to Hobart (huehuehue).
On the note of arts and culture, that's something Hobart is a fan of. Anyone who digs their raunchy arts festivals will get a real kick out of MONA FOMA and Dark Mofo (summer and winter sister festivals respectively), and one of Hobart's most popular activities is visiting the wild MONA (Museum of New and Old Art) – one of Australia's most famous (and infamous) art galleries. Yeah, it's a bit pretentious for pretentiousness's sake, but the architecture is astounding and the place definitely has a vibe.
Food-wise, you HAVE to go get a scallop pie from Jackman & McRoss. There's a whole little anecdote here about Tassie and its love of scallop pies, but if a man (me) who spent his mid-20s eating out of trash cans tells you to go and spend $10 on a pie from a kitschy bakery, then you know it's a fucking good pie.
I could keep going: the Salamanca Markets, the ANZAC Memorial and Cenotaph, and the snowcapped Mount Wellington looming above the whole affair (both a solid drive OR hike), but there's gotta be something left to the imagination. 😉
Ultimately, Hobart is dreary, annoying to drive through, and filled with locals that seem to hate their life choices, but y'know… As far as capital cities go, you can do a lot worse, so why not check out some day trips from Hobart?
Backpacking Launceston
See, you know this is a bonafide Broke Backpacker travel guide for Tasmania because I just spent 300+ words taking passive-aggressive swipes at one of the most popular places to go and am now about to gush about the city most tourists avoid. Launceston is the city for those that would rather get a milkshake in a dank takeaway cup from a ratty corner store than spend $15 for one served in a mason jar. Lonnie has edge.
It's a small city – small enough to walk across – built on the sloping hills that wind down to the Tamar River. I have been quoted as describing Launceston as (and this is about to get very Australian), "A city full of weird c***s that don't know they're bogans and bogans that don't know they're weird c***s."
The nightlife in Launceston is significantly less alt – more trash vibes and dad rock. There's a 94% chance you'll bear witness to a solid punch-on in the streets of Lonnie at 3 A.M., though you're unlikely to actually get pulled in unless you mouth off. That's just Tas. 🙂
City Park has free Wifi to plug away some work (and a Japanese Macau enclosure but fuck animal tourism). Cataract Gorge is well worth the day adventure too. You can literally walk there from the centre of town, and it's also a great thing to do for families holidaying in Tasmania. There's a swimming pool, easy hikes, friendly wildlife (watch yo' snacks around those bastard pademelons!), and even a chairlift that crosses over the whole shebang.
Honestly, outside of that, I mostly just chilled in Launceston and sampled the various kebab shops. Lonnie the kinda city where if you don't bump into someone you know that day, then you likely met someone new instead. It's pretty, it's laidback (mostly), and I think it's a damn shame that it gets omitted from so many travellers' itineraries for Tasmania.
Backpacking Cradle Mountain
As far as points of interest in Tasmania go, there is likely none more famous than Cradle Mountain. Mainland Australia has mountains, but it doesn't have mountains. But the mountains in Tasmania…
The caveat to visiting the eponymous peak of Cradle Mountain-Lake St Clair National Park, given that it is one of the most popular places in Tasmania to visit, is that it's stupidly busy. Even in winter (with Australia still closed to international tourism), there was a rather healthy chunk of people there. It's also weirdly set up with touristy infrastructure.
You rock up in a massive car park, check-in at the information centre, and are then given a free ticket for a shuttle bus that drops you off at various points in the park (with the Dove Lake Circuit beneath Cradle Mountain being the most famous attraction).
There are huts in the park to sleep in and plenty of side trails and insane hiking once you step away from the designated tourist trail. Cradle Mountain itself is not an easy climb either (12.8 kilometres | 6-8 hours return), but it's also not so technical as to keep beginner hikers from summitting it – you just have to be fit. The rangers at check-in might whinge and tell you it's dangerous, but they won't stop you.
Me personally? I didn't climb it. I lied to the rangers about where I was going ("Where am I goin'? None of ya bloody business, mate!"), slept in a hut, and climbed Barn's Bluff – the mountain behind Cradle Mountain – for sunrise the next morning. Now THAT is a dangerous mountain.
All in all, there's a lot of majesty to see in this national park, but you need to step off the beaten trail to do really soak it in. Plus, I just think it's funny they've put more money into building one car park in Cradle Mountain than they have into the public sectors across the entirety of the rural regions of Tasmania.
Backpacking The Walls of Jerusalem
Many moons ago, I wrote an article about the best national parks in Australia – of course, I had to give Tasmania its fair go! However, this was before I'd actually travelled there, so I picked Cradle Mountain given that it's one of the most famous things to see in Tasmania.
Friendo, I doodled the pooch.
The Walls of Jerusalem National Park absolutely shits on Cradle Mountain-Lake St Clair in every possible way. Now I know that we shouldn't compare monumental mountains, primeval landscapes, to the size of our peepees, but if we WERE, The Walls of Jerusalem would win.
Every. Single Time.
I hiked it twice – once in early autumn, and once in the dead of winter – and it just got better…
This is a beautiful entry point to the Central Plateau. You start in a regular ol' car park – no shuttle bus required. This isn't an accessible jaunt either – to have your mind blown, you have to tackle a steep incline hiking for 1-2 hours first.
But then you can get up on the plateau and the heavens open up. You can see why everything in the region got given Abrahamic names: the place is absolutely biblical.
Towering walls of misshapen dolerite loom above as you weave through the alpine flats and pearly tarns below. Get up high and all you see is wilderness and countless frosty lakes stretching to the infinite horizon.
Most people trek the Walls over three days, and I'd say personally it's the best multi-day hike in Tasmania. Realistically, if you knew what you were doing (i.e. hunting), you could go walkabout up there for months at a time.
Or you could do what I did (twice) and day hike in and out to the summit of Mount Jerusalem and back. But that is a looooong hike – you have been warned.
Backpacking Tasmania's Other Unreal National Parks
We can get pedantic about only listing national parks here, screw it off and dive into all the reserves and parks, or just accept that Tasmania is one sprawling island of nature that stupefies the soul. Here are a few more of my favourite things to do in Tasmania for FREE.
Because nature is always free. 😉
Mole Creek National Park – I can't not talk about here considering I collectively lived at the campsite for 3+ weeks. It's easily one of my favourite campsites in Tasmania with a mesmerisingly tranquil outlook, the cave network is well-worth some amateur spelunking (protip – ignore the signs that say "Do Not Go Any Further" for maximum gains), and there are plenty of access points in the area up to the Central Plateau.
Maria Island National Park – To get to Maria Island, you have to catch the ferry from Triabunna on the east coast. No cars are allowed and there are no settlements which means you get nothing but trails to wander and unspoilt nature (but take a camping tent and food!). Maria Island is positively teeming with wildlife too, even more so than Tassie; wombat sightings are a guarantee and floofy tummy rubs are a possibility. (I mean, you shouldn't touch the wildlife, but floof-life.)
Southern Bruny National Park – Bruny Island is the other of Tasmania's popular islands to visit (accessed via ferry from Kettering south of Hobart). Bruny Island itself differs from Maria in that you can take your car across and there are settlements alongside the dazzling nature. It's definitely more touristic but with the upside of fish and chips being available should you run dry on baked beans.Tasman Peninsula –

Absolutely bombastic coastal environments with cripplingly gorgeous cliff lines dominates this area.

You've also got

Port Arthur

on the peninsula – the site of one of Australia's only gun massacres in modern history. This led to widespread reform on gun control in Australia and a complete lack of shooting sprees going forward. (Ipso facto how to insinuate something without actually insinuating it.)
Backpacking Cygnet
I mighta got a wee bit stuck in Cygnet, but I wouldn't be the first. It reminded me of my hometown – a little backpacker-favourite known as Byron Bay – but that isn't strictly a good thing.
It's a weird town, though a nice town. For all its friendliness and hippy shit, the people can be closed off, likely due to the massive influx of mainlanders in recent years and resulting crippling boom in housing prices. A wise woman I met in Cygnet (another ex-Byron Bay local) very shrewdly said, "It's not as easy to make friends here as you'd think." That one hit home.
But it does have Byron vibes if you're missing that hippy-wanky-new-age slant. One road through town, a local supermarket where the owner greets everyone by name, a couple of cute cafes, and friendly kiddos and scooter punks staunching out the local parks every day. Those kiddos were the only friends I made in Cygnet (and one handsy, golden-hearted Brazillian man).
Muso gatherings, epic markets brimming with alternative shopping, loads of good swimming spots, a fond love for all things busking, and heaps of farmer's roadside produce stalls are what mark the region around Cygnet. It certainly has a vibe – and there aren't many places to go in Tasmania that have this vibe (if any); it's a very nice community provided they let you in… It's just that you'll be waiting a while.
There's a cheap caravan park in Cygnet itself to stay in – and it's particularly well-priced for long-stayers – but there aren't any official campsites around. However, the town is pretty kind to respectful vagrants and there are some good parkups close to Cygnet. I'm not gonna say where though – some local secrets shouldn't be published on the internet. 🙂
Backpacking the Deep South and West
Once upon a time, before the proper gentrification of Hobart and the migration of the mainland's housing bubble, Deep South Tas (i.e. everything south of Hobart and particularly south of Huonville) was the wild west. If you effed up, the cops left you alone… cause the locals would sort you out.
Things are different now, but you still catch traces of the Old World the further south you go, alongside a host of other gems too. Huonville has what is hands-down the best secondhand shop in Tasmania that I stumbled on, once you get to Dover, the beaches just get more secluded, and driving all the way south to Southport and on to Cockle Creek (and even hiking to South Cape Bay) for some bottom-of-the-planet camping is worth it just for the feeling of intense isolation (but prepare yo'self for the mosquitos!).
The Deep West (which is totally not what it's called but I'm running with it) is a similar vibe in a different locale. The Gordon River Road running west to Strathgordon and the Gordon Dam just takes you deeper and deeper into the wilderness, flanked on all sides by gargantuan lakes and some of the most remote and unexplored national park in Australia. Southwest National Park, in particular, is enormous – both Tasmania's biggest national park and up there with the heavy hitters Australia-wide.
Mount Field is the most tourist-frequented place to visit in this area of Tasmania. A popular hiking spot in the warmer months and a ski field in the winter, it's more of that alpine Tassie goodness we've come to love. The Styx Forest Reserve also has some of the finest examples of colossal gum trees I've ever seen (a staple across Tasmania).
All in all, these are two regions I wished I'd spent a bit more time exploring. They're fairly off of Tasmania's main tourist trail featuring a lot of incredible wilderness hiking trails, more quintessential Tassie mountains (Mount Anne, Mount Eliza, and the Haartz Mountains to name a few). Plus, there's no shortage of isolated camping spots and lonely off-roads into the desolate nowhere where you can camp wherever you can find a spot!
You're deep in the sticks in Tas's west and south. It's a place in Australia you can go to feel like you can do whatever you damn well please. Cause again – if you eff it up, the locals will sort ya.
Backpacking Tasmania's Wild West Coast
From the moment you arrive in Tasmania, locals are going to ask you if you're gonna visit the west coast. The west coast of Tasmania is notorious and with good reason: it's a mix of prehistoric landscapes, deeply inhospitable weather, rough as guts locals, and the epicentre of the widespread degradation and destruction that was done to Tasmania before "the Greenies ruined everything".
Queenstown is one of the most famous places to visit on Tasmania's west coast. An old mining town, once (and really not that much of a distant once) the air in Queenstown was so thick with the sulphurous gases that the residents needed a lantern just to see during the day. Now that the mine has dried up (and South America's cheaper prices ruined the forestry industry – NOT the Greens), the town has seen a resurgence through tourism.
The same is true of Strahan, a rather cute port town from where the famous Gordon River Cruises depart. Those two are the heavy hitters for tourists, but lovers of all things offbeat, spooky, and proper old-school colonial will adore the rest of the west coast.
I passed through Zeehan – a ghostly mining town with glassy-eyed locals – on the way to Trial Harbour – one of the most nowhere spots on a map (with a delectable local history) that I've ever been outside of backwoods India. Once you get north of Zeehan, fuel and food becomes more sparing and more expensive. Anyone backpacking Tasmania on a budget really ought to do a mad stock up in Queenstown and consider an extra jerrycan of fuel too before trawling the north of the west coast.
Once you are north of Zeehan though, there is a lot of Jurassic-themed wilderness to sift through from desolate coastlines to sprawling and primordial rainforests like the Tarkine Forest Reserve. Actually, most of the West Coast that was spoiled by industry is dense rainforest climate – cause that's the other thing about the West Coast I forgot to mention.
It rains. A lot. Like all the bloody time. Take a rain jacket.
Backpacking Tasmania's East Coast
Eh, I'm throwing this all in one section because there are too many beaches and not enough mountains! The east coast is a good choice of where to stay in Tasmania if you're looking for that more coastal tourist experience; it's probably one of the most traditionally touristic experiences you'll find (and even then it's pretty low key compared to the mainland's east coast).
Right along the east coast, there are plenty of Tasmania's coolest oddball accommodations, unique Airbnbs to book, and short-term rental holiday homes. Throw that in with oodles of good beaches too (and some solid surf breaks too) alongside some rather charming coastal townships and you've got a whole picturesque coastline to explore!
For a few cool places to go on Tasmania's east coast…
The Bay of Fires is incredibly popular (with tonnes of free campsites). It gains its moniker from the red and orange stained granite boulders that litter the beaches.
Bicheno and Swansea are a couple of cute coastal towns that have their appeal. Think cafe/restaurant/fisherman's basket culture done Tassie style.
Friendlies Beach is 110% worth the visit, and this is coming from a mountain-kid. There's a free campsite perched right on a spotless white beach that has you strolling beneath the granite Hazards (mountains) of Freycinet Peninsula.
And, of course, the crown jewel of Tassie's east coast: Freycinet National Park. The entire Freycinet Peninsula with the incredibly charming Coles Bay township beneath the Hazards themselves is the absolute highlight of this area of Tasmania. I thought it would be touristy and basic, but it's actually really not.
It's definitely touristy for the 30-minute walk from the car park to the famous Wineglass Bay Lookout, but beyond that, it's sick. A whole peninsula of hiking combining both pristine beaches and some rather excellent (though not DEVASTATING) mountains. I burnt myself pretty good smashing the 3-day hike in one (before promptly passing out in the car park), but more inexperienced wanderers will find this super accessible as a multi-dayer. Camping on the beach, golden hour on the granite peaks, and a Golidocks-level challenge of hiking without too much potential of getting lost and dead. Yay!
Getting Off the Beaten Path in Tasmania
Brah, you're backpacking Tasmania. If you're not at Cradle Mountain, on the east coast, or in Hobart, you're somewhere off the beaten path.
Honestly, most places in Tasmania off the highway and away from the hotspots are already pretty unused to tourists. Start taking the roads off the off-roads and it gets real heebie-jeebies real quick. I remember one tiny hamlet I drove through while exploring around the Great Lake that was complete with a dead-eyed lady donned in Puritan garb watching me from her porch front rocking chair. I remembered one local's words to me…
If you're a keen hiker, then you will find absolutely loads to do in Tasmania! Tasmania is pumped with everything from short walks to day hikes to multi-day adventures to complete and utter isolation and foreigners planning a hiking trip overseas will suitably have their minds blown by what is some of the most uniquely Australian ecosystems outside of the Outback.
For people who are keen on multi-day hiking in Tasmania, I can't recommend the Central Plateau Conservation Area enough. There are so many huts and cool places to camp, you could reasonably live and jaunt around the plateaus for weeks (and people do). You don't even need water there are so many lakes! You can die of a lot of things in Tasmania, but dehydration is not one of them.
Or, of course, for the real dark mofos, you can visit Tasmania in winter. After spending a month traipsing the high-altitude areas of Tasmania in winter with an unhinged van door, I can confirm: yes, it does snow in Australia, and yes, it gets cold.
When you're travelling around Tassie in winter, even the locals look at you like you're bonkers.
The question of what to see in Tasmania is easy to answer… Everything!
But the question of what to do is another can of worms. You wouldn't do everything, right? For example, anyone with a penchant for dark and alternative tourism, there's an alcoholic pig in Pyengana that tourists feed beer… Don't do that.
So for choice activities for solo travellers and backpacking brigades in Tasmania alike (that doesn't amount to animal cruelty), here are my favourites! 🙂
1. Find a Platypus
Oof, the holy grail of wildlife spotting in Australia: the ultimate Australian adventure. Find a platypus.
Native to the east coast of Australia (and Tasmania), this aquatic egg-laying Ozzie-brand unicorn – a duck-meets-beaver-meets-otter type-deal with incredibly venomous spines (yes, even Australia's endemic unicorns will wipe ya silly!) – is notoriously difficult to see in the wild. They're a splash more common in Tas given the multitude of pristine waterways, but it still ain't easy!
I managed to cross this experience off of my bucket list down near the Tyenna River close to Southwest National Park, but there are even campsites and caravan parks around Tasmania (like Apex in Deloraine) where the platypi like to do their own wildlife spotting! They play spot the tourist… The strangest wildlife of all.
2. Experience Art at the MONA
I mentioned it once, but the MONA in Hobart is such a famous centre for arts, culture, and music, that it really needs another shoutout. Exhibiting the art collection of one of Australia's most eccentric aristocrats – David Walsh – the installations (once described by Walsh as a "subversive adult Disneyland) tend to centralise themes of death, sex, and political truth.
I'd always wanted to visit the MONA. Now I have and I can confidently say… it was alright. It wasn't the mind-splitting experience it's often hyped up to be, but it was definitely cool.
The instalments are very intriguing if a bit tryhard, a few will no doubt grab you by the throat. But the architecture, live music, and foodie atmosphere of the place is easily the standout. You can easily spend a day getting up to no good at Hobart's famous gallery. I'd say don't take your mum, but, well, I did, and we had a good laugh at the wall of plaster vagina moulds together.
I guess we're just too bogan for art.
3. Go Walkabout
Once a rite of passage for the First Nations People of Australia, I still believe the walkabout is a necessity. Whether it's for spiritualism or the Insta photo-ops, hike in Tasmania to your heart's content.
But don't "hike": go walkabout. Take your shoes off, slow down, and feel what is underneath. Swim naked in the rivers and wake up early for the sunrises.
Tune back into that magnificent land and talk once more to the trees.
You might be surprised what they say back.
4. And Climb a Goddamn Mountain!
Oh, you just do NOT get mountains this bangin' on the mainland. There are some vast mountainous landscapes, sure, but they're just not the same. Their hips lie and their milkshake certainly don't bring no boys to the yard!
But the mountains in Tasmania? Them's the real dealio. Dominating hulking behemoths that draw the eye above and force you to humble yourself beneath them. You aren't ever guaranteed a clear sky in Tassie, but if you find yourself on a summit on one of those rare picture-perfect days, you might just find something akin to inner peace.
On my little backpacking adventure around Tasmania, I climbed a few. Barn Bluff left me in awe, but that is not a climb for the inexperienced. Mount Roland, Mount Murchinson, or Cradle Mountain are all much more accessible options for lesser-travelled mountaineers that will still leave your calves burning… Burning for more!
5. Chase the Snow
Mmm, this is how I spent my winter, and it's easily one of the best things to do in Tasmania in winter! Chasing your winter wonderland.
Now, you could basic bitch this and just go skiing at Mount Field or Ben Lomond, but that's not an adventure. If you really want that captivating snow-drenched Australian landscape, you have to work for it.
It doesn't snow everywhere in Tasmania, insane cold snaps notwithstanding. I had to watch the weather patterns, stake out high altitude locations (for some blissful mornings of incredible frost), and don my winter woolies to hike my ass up high. But I wasn't just looking for snow; I was looking for my immaculate winter landscape.
And when I did catch the dragon?
6. Chase the Southern Lights
This is the dragon I sadly did not catch, despite my best efforts. But that just means I still have an adventure on my bucket list saved for a future trip to Tasmania! (Or for when I finally get my commune down there.)
The Aurora Australis – the VB-swilling, roo-shooting cousin of the Aurora Borealis – is not exactly predictable. Most people stumble on it by happenstance, but you can also just throw your fuckacinos to the wind and just hound that sucker down!
And you should – go hard, amigo! Do what I could not (yet). I'll break down the juicy deetz of just how to see the Southern Lights in Tasmania later on in the travel guide (or just jump ahead!).
7. The Gordon River Cruise at Strahan
I mean, even in my older years I refuse to fully let go of my budget traveller roots, so I'm usually pretty anti the pricey tourist mumbo jumbo… but then, some people actually like nice things. So for anyone that does like the odd splurge (and owning more than three pairs of underwear), a fancy river cruise through world heritage wilderness will certainly be a hit!
One of the two major tourist activities that have started to draw visitors to Tassie's west coast in recent years, the Gordon River Cruise leaving from Strahan is a beautifully meandering way to see the west coast wilderness from a different perspective. Drink carbonated alcoholic beverages, dine on small meats cheese, chortle obnoxiously at the pitiful plebeian proletariat that keeps these blue-collar towns alive.
Release your inner Hobartian.
8. West Coast Wilderness Railway
And numero dos of Tasmania's famous west coast activities: The West Coast Wilderness Railway! The slogan is "History that moves you" but my slogan would simply be, "Bro, you get to ride a steam train – heaps yeah!".
There are a few different routes on this magnificent train journey:
The full route from Queenstown to Strahan.
Halfway from Queenstown through the wilderness stopping at Dubbil Barril.
Halfway from Strahan following the King River and stopping at Dubbil Barril.
Whatever ride you take, it's guaranteed to be a good time: you're riding a historic steam locomotive through teeming jungle landscapes! With any luck, you'll still get to enjoy some elite drinking culture alongside an assortment of canapés, only now, you're on a train! And trains > boats.
Shots fired.
9. Tolkien-Vibes, Hobbit-Trails, and BIG. ASS. TREES!
Ever heard of those Californian redwoods? Pussy shit, brah!
Did you know the second-tallest flowering trees in the world grow in way worse soil… in high winds… and icy winter environments… in – you guessed it – Tasmania! We've long known Down Under that it's really about how you use it. 😉
I had a good few days hobbiting around the Styx Forest Reserve for a collection of the endemic behemoths. The Big Tree at Liffey Falls (shoutout to Australia's capacity for creative naming) is another marvel.
Honestly, there are several regions around the isle with their own tree residents. If you're feeling cheeky, a Tolkien-esque scavenger hunt to soak up all the elven vibes might be in order. Check out The Tree Projects if you're planning on a little eco-hunting – they've got some nice maps to help you with the adventure!
10. Learn About The Black War and the Genocide of Tasmania's First Nation People
This is my second attempt at writing this section. The first one carried a lot of anger and vitriol.
I'm going to cover this topic further in the brief history section later on, but let's set the stage. Most post-colonial nations have a persecuted indigenous peoples – Australia is no different. But maybe it is a little different: it often feels like the global community has zero recognition of the heinous atrocities committed against the Aboriginal Peoples of Australia.
Hell, most Australians seem to prefer the 'outta sight, outta mind' strategy. Tasmania certainly does.
I can't possibly break down the crisis of Australia's and Tassie's First Nation People here. But I can say this:
Originally, I wanted this section to be a smarmy jab at the whitewashed history of my country (well… their home). My colleague instead suggested sincerely pointing backpackers that visit Tasmania to a memorial, remembrance site, and learning opportunity. But I can't. Because there isn't a single memorial to the indigenous population that we genocided in Tasmania.
So instead, I'll just ask you to learn, listen, ask questions, and most of all, find your own truth. This is something I've professed many times in my short but wild career as a travel writer, but I think it lands a little differently when it's your home. It lands differently when the knowledge you have is that your home was built on blood, falsehoods, and unbridled cruelty.
That's when your pleas for a better world become cries of desperation. And I haven't even earned the right to cry.
So read some books, devour online sources about the history, and learn the lay of the land – figuratively – before you arrive. And once you DO arrive, keep learning and start the uncomfortable conversations. You might ruffle a few feathers; you might anger someone.
But, if nothing else, I can promise you that will you learn. And understanding paves the way to a better world.
I'm gonna level with you: if you're not camping in Tasmania, you're travelling it wrong.
Australia, by default, has crushing accommodation prices (it goes well with crushing prices of EVERYTHING ELSE). Tasmania's accommodation prices are no different.
If you feel like splurging (or need a break from the dirtbaggery), there are Airbnbs all over Tasmania worth a night or two. Generally, I'd also say they're overall the better places in Tasmania to stay with more bang for your buck than some fancy-pants hotel.
For something a bit more authentic, staying in an old pub for a night or finding a homestay or B&B will bring you closer to the local level. It's still far from Tasmania's cheapest accommodation though.
For finding budget accommodation in Tasmania, backpacker hostels are your best bet. They're not everywhere, but they are there in some limited. They're also still not strictly cheap, but they are compared to your other options.
All that said, they're still a lacklustre option compared to sleeping – FOR FREE – out amongst some of the most breathtaking nature on the planet. Truthfully, I only stayed in one hostel in Tasmania in a total culmination of 5 months travelling there (when my mates snuck me in through the fire escape). It was alright – the building was cool and you're getting a sample of the hostel life – but it's hard to justify the $30 price tag.
Camping in Tasmania
Maaaaaaaate, tent, van, RV, bivy, camping hammock – you can't go wrong. Camping is Tas's answer to BS accommodation prices. To be fair, it's why most tourists visit Tasmania.
All over the island, you'll find free campsites, cheap campsites, oddly expensive campsites, and plenty of caravan and holiday parks for when you're 3 weeks overdue for that shower (and yet another India-style bucket wash has lost its appeal).
Other than the prerequisite camping gear, there's not much that you'll need to get your camping adventure in Tassie. But I do have a few suggestions:
App #1 – WikiCamps Australia: By far the absolute best app for finding campsites across Australia as well as other vanlife necessities (like places to stock up on water). Pay the $7 for this app and never look back.
App #2 Campermate Australia: Yeah, don't pay for this one. But DO download it as a backup because it can find a few things that WikiCamps doesn't (like free WiFi spots).
App #3 – Maps.Me: You MUST get on the Maps.Me train – it's one of the best apps for travellers FULL-STOP. You can download all your maps for offline plus with such an active community, the app is just loaded with way more hiking trails, back roads, points of interest than Google Maps. Often you can find a tucked away place to camp in Tasmania just by reading the map intuitively.
A National Parks Pass: You'll need this for campsites inside Tasmania's national parks, but you'll also need it to visit them too.
A really really really fucking good pair of ugg boots: That are water-resistant! I think my uggies are the only thing that got me through winter. (Buy a hot water bottle too!)
Oh, and on the note of wild/freedom/sneaky camping, honestly, Tasmania is probably one of the best regions in Australia for it. Locals are mostly chill about it (but be respectful and smile), and near beaches, down fire trails, and along rivers, you're always going to find old firepits where people have camped before.
Living the life of a van-bum has historically been a cultural staple of Tasmania for decades.
The Best Places to Stay in Tasmania
Well, keeping with the theme of Australia's crippling COST OF EVERYTHING, Tasmania is generally pricey for the humble budget backpacker type. Accommodation definitely is, eating out is, activities absolutely are, and, of course, fuel is for those road tripping around Tasmania (although it's pretty much 1:1 with the mainland's fuel prices which surprised me).
Now, you most definitely can travel Tasmania on a budget – and a shoestring budget too! But you'll need some juicy juicy budget tips for that (which are coming in a couple of sections). First, however, I just wanted to give you a real quick scope of the kind of prices you can expect travelling around Tasmania…
A Daily Budget in Tasmania
Travel Tips – Tasmania on a Budget
It wouldn't be a budget travel guide for Tasmania without some budget tips, and boy oh boy I got some doozies! Lovers of low-cost travel, dive in.
Camp – Duhhhhhhh. We covered this – pack a tent for your travels!
Cook for Yo'self! – Whether it's a camping cooker, a neato portable backpacking stove, or the hostel kitchen, cooking for yourself is a necessity in Oz.
But plan your grocery shops – Ok, this is a Tassie tip so killer my mum loved it. Dotted sparingly around Tasmania in big towns you have proper supermarkets – Woolworths (and occasionally Coles). Plan your trip, your shopping stockups, and your and driving itinerary around Tasmania accordingly: always hit these up for the best prices.
In smaller towns, you have IGAs where you're looking at 1.5 to 2x the price. In the middle of buttfuck nowhere, you have little general stores, and those prices are… <shudders uncontrollably>.
Chips and Gravy – Yes, you can eat for $5 or less in Tas! (Sometimes $6.) Welcome to the chips and gravy life.
Roll into a new town, find the nearest takeaway/chip/chicken shop, and load up on those much-desired carbs and saturated fats.
Dumpster diving – Now HERE'S how you save some dollaridoos! All over Tassie there is a bakery chain called Banjo's. If you can access their dumpster at night, you're just gonna have more glorious carbs!
This is hardly your only choice for a spot dumpster diving. Give the supermarkets and health food stores a go too.
Quit smoking – Yeah, seriously. It's just not worth the prices, man.
Why You Should Travel to Tasmania with a Water Bottle
Because plastic sucks, spending money on water served in plastic is dumb, and, ultimately, it's Tasmania. It's the best water you'll find on this side of Uranus! (Huehuehue.)
Single-use plastic is shit. It's poisoning our planet, and we only get one of those. Please, stop using it: we can't save the world overnight, but we can at least be a part of the solution and not the problem.
When you travel to some of the world's most remote places, it's important to strive to leave it better than when you arrived. That's when travel becomes truly meaningful. Well, that's what we believe at The Broke Backpacker.
Whether you buy a fancy filtered bottle or just contract Giardia and develop a constitution of steel after the fourth round of antibiotics, the point is the same: do your part. Be good to this beautiful spinning top we love to travel to: stop using single-use plastic.
That said, you should totally get a filtered water bottle. They're a bloody dream!
You can drink water from ANYWHERE. And you won't be spending a cent on bottles of water either. These things ARE the best thing since sliced bread.
Travel with a filtered water bottle, ditch the plastic, and never waste a cent nor a turtle's life again.
Well, summer is the classic choice: most people would tell you the best time to visit Tasmania (December to February). It's when you catch the warmest weather, the clearest skies, plus it's so damn swelteringly uncomfortable on the mainland, that running away to Tassie just makes perfect sense!
Buuuuut, in this extremely opinionated author's opinion, the peak season is never the best time to visit anywhere and, particularly, Tasmania. Like, if somewhere gets all four seasons, you wanna see all four seasons. 😉
So instead, here's a cheeky little breakdown of the other 3 seasons which I recommend you consider for your Tasmanian backpacking adventure.
What to Pack for Tasmania
Well, camping gear! But I've definitely hammered that point in enough. Really, a solid travel packing list of the standard backpacking essentials is most of what you'll need to pack for Tasmania.
AND… pack for the climate. Even the warmer seasons in Tasmania get cold. Hobart literally just got snow in November less than a week ago. ("What 'climate change'?" our marshmallow-faced Prime Minister exclaimed.)
Get your travel clothes right: thermals underneath (long-sleeve, long johns) and woollens for the middle layers. I'd suggest a waterproof (or at least a water-resistant) layer top and the same for your footsies.
Outside of that, there's not too many specifics you need to know, but below I've gone and rounded up some of The Broke Backpacker's top gear picks for any epic offbeat adventure into the unknown!
Shit happens everywhere, but also Tasmania is pretty safe. Crime rates are low and people tend to not lock their cars (or houses) outside of big towns or cities.
Even the whole, "Arrrghhhh, Australia has scary wildlife," shizz-bizz doesn't really apply. Tassie has fewer overall species of snakes and spiders than the mainland (though they're definitely still there).
However, aside from the usual advice for safe travel anywhere, here are a few takeaways for travelling safely in Tasmania:
Be really careful driving at night. Tasmania has a stupid amount of wildlife, and while there are no kangaroos – seven glorious feet or pure muscle and sinew – to immediately crumple your bonnet, the kamikaze marsupials are still everywhere and have an insatiable desire to dive under your van's tires.
In general, be a safe driver. Tasmania's roads are way sketchier to drive than on the mainland (windier, skinnier, not always marked, and not always sealed), and Tasmanians drive… well, how can I put this nicely? Like shit (that was putting it nicely).
Excess speeding, driving in the centre or on the wrong side of the road, and driving drunk are all cultural staples of Tassie. Bless that little island – every day is an adventure!
The weather patterns can be both unpredictable and extreme. For all outdoor activities in Tasmania (hiking, swimming, climbing, hunting, fishing, etc.), double up on your safety checks: watch the weather warnings and ALWAYS ensure someone knows where you're going.
The last thing I want to note is not strictly a safety tip but a general reminder for anyone solo travelling to Tasmania. Deep South jokes aside, Tasmania is not what it used to be in the Deliverance-vibes department. These days, nine-outta-ten locals will unquestionably help you in a pinch.
However, it is still Australia's most rural, isolated, and impoverished state. Female, PoC, and LGBT travellers shouldn't let their guard down just because it's Australia; bumpkins are bumpkins everywhere (but it's getting better).
Harkening back to that anecdote of the creepy Amish lady on her porch… listen to your gut. There's this weird mythos in the international community that rural Australia is all light and fluffy friendly farmers and Outback pubs. It's not.
When the voice inside says 'keep driving, do not stop, do not interact', listen to that voice.
Sex, Drugs, and Rock 'n' Roll in Tasmania
Oh yeah, you'll find all three in spades. Australians, otherwise known as the sluttiest of the OECD nations, are generally pretty infamous for shoving anything under their tongues. And that goes for both drugs and human appendages!
As a bonafide veteran of taking drugs on the road (put that on my CV and smoke it!), my general rule of thumb for Australia is:
Most synthetics are pricey, shithouse, and not worth the price of entry (cocaine… MDMA… ketamine can be alright but it depends on if it's cut).
Most psychedelics will send you to the moon; they tend to be better value for your money too.
And weed is on the expensive side, but the quality is generally good, and it's hardly the most expensive or lowest quality ganja in the world.
It's all there, you just have to know where to look. Hippies, gang members, trying your luck on Tinder – same shit, different country.
Music is everywhere too – that is something Tasmanians definitely do not skip on! Even outside of Hobart and Launceston, there always seems to be another blues, folk, or roots festival, and even in tiny towns, pubs are keen on a gig. Tasmanians are thirsty for some dope tunes (even going busking is a hard yes!).
And doofs (psytrance festivals) are around in spades too. They tend to be way grungier and more underground than the ones on the mainland, but that just means you get fewer Coachella-types and more of my blessed ferals!
And, yes, you'll get laid too. Love and sex are everywhere on the road, and Tas is no different. I had a brief stint on Tinder and was pretty popular just for the way I look and the life I live. If you're a legitimate exotic foreigner (with a sexy accent), you're gonna do fiiiiiiiine.
Getting Insured for Tasmania
I can't outright tell you to get travel insurance (for legal reasons), but I can tell you that I think you're daft if you don't.
Travelling, like life, is an intrinsically risky process. Shit happens everywhere, all the time, and if you don't cover yourself for the costs, it's usually the people that you love you the most that have to step in and do your adulting for you.
Travel insurance is not for you; it's for the people that want you home safe. Please, make the mature decision and strongly consider getting travel insurance coverage before you embark on your grand backpacking trip to Tasmania or anywhere else.
Any insurance is better than no insurance, however, The Broke Backpacker has a favourite pick every single time… World Nomads!
World Nomads' mission is to support and encourage travellers to explore their boundaries. They offer simple & flexible travel insurance, and safety advice to help you travel confidently.
They've been doing it since 2002 – protecting, connecting, and inspiring independent travellers just like you.
Get a quote below or read our in-depth review!
World Nomads provides travel insurance for travelers in over 100 countries. As an affiliate, we receive a fee when you get a quote from World Nomads using this link. We do not represent World Nomads. This is information only and not a recommendation to buy travel insurance.
Ok, well, this is either fun or problematic for anyone backpacking Tasmania on a budget. Truthfully, most travellers – even budget travellers – generally plan and pack for a road trip because getting around Tasmania without a car is very very not ideal in the slightest.
Can it be done? Yes! But let's break this dark mofo down (yes, I can am gonna keep recycling that joke cause I love it).
How to Get to Tasmania
You know, I was surprised to find that "how to get to Tasmania" was a rather high-volume search query in Google. Apparently, Tassie is so offbeat that people aren't even sure how to get there!
Given that it's an island, there are only really two options for getting to Tasmania:
A plane (the airport at Hobart or near Launceston are the most common arrival points, but they're not the only ones).
The ferry – The Spirit of Tasmania – carting travellers from Melbourne and travelling to Devonport across the Bass Strait (which you can take your car/camper/RV on).
That's it! (Unless you swim.)
The ferry is quite expensive, and they've also split the ticket cost between the person's ticket and the car ticket so you're still paying top dollar as a lone ranger minus the steed. The ticket price for the ferry to Tasmania varies pretty wildly – if you book early, you'll get a better price, but you may also score a good price for a last-minute booking too. The rough costs for the ferry are…
$100-$200 for the human ticket.
$100-$200 for the vehicle ticket.
Personally, if you're not taking a vehicle across the Strait, I see little reason to catch the ferry to Tasmania. It's a long-ass boat ride (8ish hours) where everything available costs airport prices to land in a less desirable starting point to backpack around Tasmania.
If you are taking it, please be aware that Tasmania has extremely strict biosecurity measures place and will fine you up the wazoo for bringing organic matter like fruit, vegetables, flora and fauna across. They don't seem to look quite as hard for illicit substances though (or people – my mate once smuggled another mate across in the boot of his car).
Best Ways to Travel Around Tasmania
Your options for public transport in Tasmania are extremely limited (and pricey too). I'd use it sparingly if you're travelling Tasmania without a car and balancing out the paid transports with hitchhiking. Here's the breakdown!
I did mention that the buses (and public transport) in Tasmania can lick my bum, yeah? They're still around, and for most cities, larger towns, and the outlying regions (eg. the regions surrounding Hobart), they'll get the job done. But once you need anything that functions more as a point A to point B on the map rather than local transport, you're generally pretty SOL (shit outta luck).
There are some limited and expensive transport options available for Tasmania's major destinations and tourist favourites. Hobart to Launceston, Launceston to St Helens (close to the Bay of Fires), and trawling up and down the east coast are some examples, but ultimately, don't count on public transport to get you around Tasmania.
With or without a motor, this is an EPIC way to travel across Tasmania. Winding and sloping roads, innumerable backroads devoid of cars, and plenty of opportunities to stop and smell the roses!
Bike-packers will want to prepare their gear accordingly – a good bike fit for the job and lightweight camping gear. Motorcyclists might want to get a face tat – possibly 'Family' in cursive script – so they fit in with the other bikies. But either way, biking is a top form of transport is easily one of the best things to do in Tasmania.
Ahhhhhh, the Tasmanian road trip – an absolute staple. If you have a vehicle, bring her across the Bass Strait. If you don't, rent one.
Prices for vehicle rental in Tasmania vary accordingly and wildly based on your vehicle of choice, rental extras, insurance policies, etc. In general, you're looking at about…
$80-$110 per day for car rentals.
$110-$140 per day for van rentals.
$140-$190 per day for self-contained campervan rentals.
$200+ per day for bigger RV rentals.
You could even just buy a car in Tassie! But really, if you're travelling Australia at all or backpacking the East Coast, you need to get a car full-stop. It's a big country, and the government forgot to keep putting money into public infrastructure outside of Sydney and Melbourne about five decades ago.
Yes, it does work! Now, pickups were not nearly as quick as I had hoped to see from my home country, however, let's also keep in mind that the pandemic is a hidden variable at play here.
I did a bit of hitchhiking around – in relatively isolated areas too – and got by just fine. I also picked up a Colombian hitchhiker and travelled with her for a week (giggity) and she did absolutely fine hitchhiking the more tourist-heavy driving routes to Tasmania's hotspots.
All in all, this is definitely the cheapest way to travel around Tasmania. And adventurous! Plus it's always a good way to meet locals, see places, and have the conversations you probably wouldn't have ever had otherwise.
We've always had this "joke" on the mainland that Tasmanians are inbred. Then, I got picked up in a very isolated area in Tassie and the woman driving turned to me and said, "Yeah, nah, like actually half the families around here are in incestuous relationships."
What a world.
Oh, there are soooo many backpacker jobs in Tasmania. In fact, because Australia has historically built its agricultural industry off exploiting cheap foreign labour, mid-pandemic they were absolutely starving for helping hands (and offloading a lot of perfectly good produce in the process).
I was getting offered jobs picking fruit and veggies left, right, and centre in Tassie. It's also an incredible way to save some cash and boost your travel budget while exploring Tasmania IF they are paying you correctly.
You SHOULD be getting paid >$20/hour (AUD) as a casual employee. If you're not, go find another picking job. They're a dime a dozen.
Days are long, the work is hard, the hours are plentiful, and because the wages are high and you can opt to live near to the site (or carpool with other pickers), you should be able to rake in some dough pretty quickly. Quit a job, move on, find another – agricultural work is everywhere in Tasmania (but broccoli picking can die in a fire – vine work is a much better tempo).
For work visas in Australia, I've gone and scrounged up some external links so you can sift through the bureaucracy yourself. Australia's systems of bureaucracy are probably the defining pinnacle of our incompetence as a country. As someone who doesn't need a work visa for Australia, I can very happily say – "Not my monkeys."
A questionairre to help you find the right Australian work visa (OF FOURTY-FOUR!!!) | Official Site
A breakdown of short stay work visas for Australia | Official Site
You probably could find work in other industries too – hospitality, tourism, etcetera. Overall, though, the best way to find work in Tasmania and get paid quick is by following the picking trail.
Volunteering in Tasmania
I'm a fan of voluntourism in most places in the world and volunteering in Australia is no different! There's no better way to knock down your travel budget in Tasmania, slow your travel right down, and connect with local life in a more meaningful way.
Much like working, there's always going to be the odd dick that wants to take advantage. But that goes both ways; there's always the odd volunteer that wants to half-ass it. The relationship should be symbiotic.
Do your bit – 4 – 6 hours a day, 6 days a week is a pretty standard measuring stick for both free bread and board – and if it doesn't feel like you're being respected or your input honoured, just pack up and go.
In terms of finding opportunities to volunteer in Tasmania, you have a few options:
Use a good work exchange platform to find a host.
Of these…
WWOOF Australia is hella common for finding agricultural gigs.
Workaway has oodles of opportunities in a wide array of industries.
Or just go word of mouth, town noticeboards, and groups on social media.
Hands-down, volunteering is one of the cheapest ways to travel Tasmania (and Australia). It's going to mitigate a lot of the travel costs and leave you with those delicious warm and cuddly feelings inside too!
While there are plenty of good work exchange programs out there keeping the voluntourism game alive, The Broke Backpacker's top candidate every time is Worldpackers! They may not have the scope of gigs available that Workway does, but what they do provide is more meaningful volunteering opportunities alongside an awesome platform stacked with community features!
The best part is that Broke Backpacker readers get a discount on their signup fee – 20% OFF! Just click below or use the code BROKEBACKPACKER at the checkout to nab your goodies!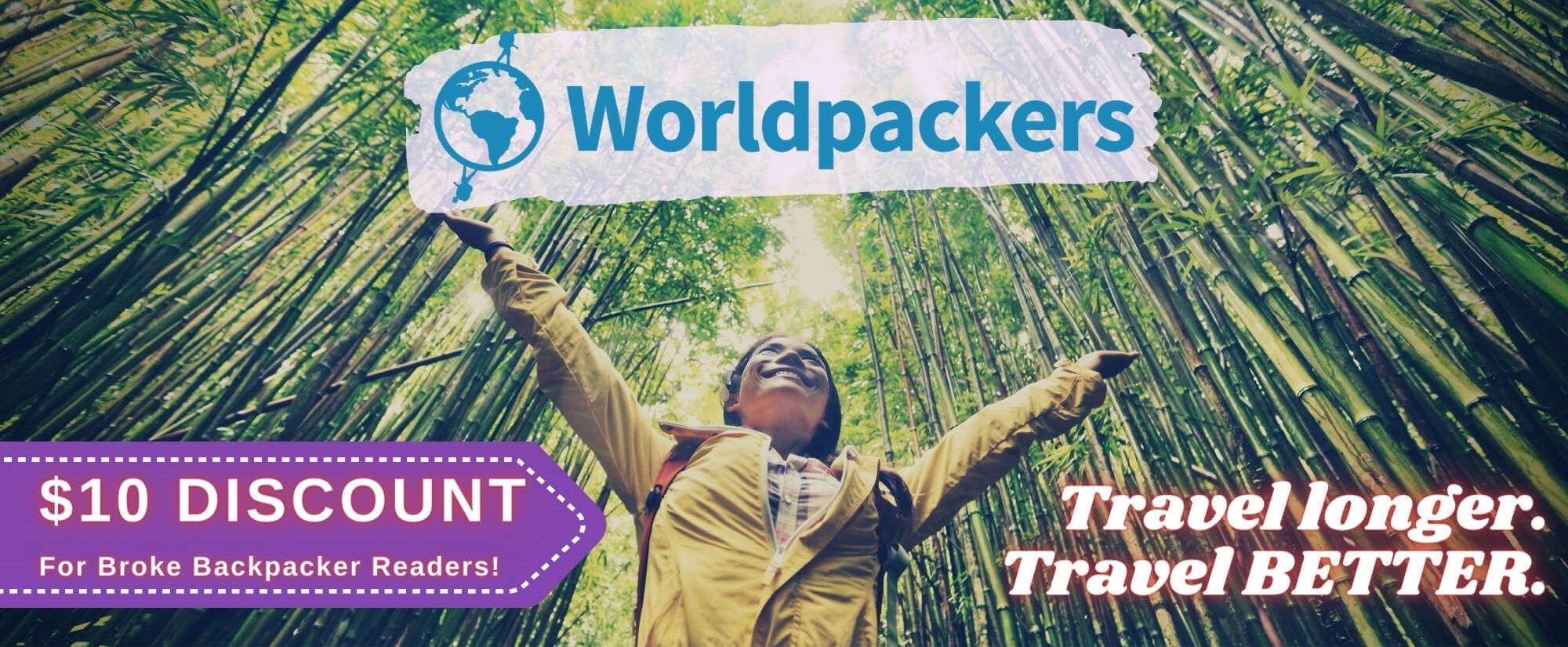 Worldpackers: connecting travellers with meaningful travel experiences.
Ok, so, there's a saying I love – "You need to meet people where they're at." I feel like that encompasses Tasmanians, both in how they interact with others and how you must interact with them.
People are nuanced – they're not all good or all bad. A man can be a raging homophobe and a good dad; a woman can be an exquisite humanitarian and a shit mum.
I say that because that's Tassie. Yeah, it's the Deep South. Yeah, sometimes people get beheaded and thrown off bridges. Yeah, not everywhere and everyone is as progressive as we'd like.
But then, lots of people in Tasmania are progressive and all that. They stand against the old-school mentalities and fight for the new ones, and that takes courage. And even amongst both camps and all these wonderfully nuanced and complex people, there is one thing I can say about Tasmanians to be true.
They are fucking good people.
They help each other out, whether they belong to the same camp or not. They meet people where they're at. Even if they're not your friend, they're your mate. Because that is Australia – or, it was – and Tasmanians have not lost their sense of mateship.
Rough around the edges, salt of the earth, and always willing to help; always keen to strike up a conversation with a stranger. For better or for worse, that's Tasmania.
Don't go backpacking in Tasmania with a holier than thou attitude: you won't get very far. People go to Tasmania to start again, in spite of what mistakes they've made. They escape their mainland record (literally), and the people of Tasmania accept them. For better or for worse.
Enjoy it. Meet the people of Tasmania where they're at: they will do the same for you, even if you're plastered in tats and rainbow hippy clothes.
Talk to the bogans. Revel in the mullets. Drop C-bombs and let the winces be internal when someone says something off-putting about "the gays" or "the black fellers".
And above all, remember: this is water.
What to Eat in Tasmania
Chips and gravy! I mean, that was my staple diet.
Generally, Australia is known for lacking in its own nuanced diet (bar some exceptions) but instead offering a wide scope of ethnic cuisines and borrowed influences. The same can be said of the food in Tasmania.
In cities and larger towns, you'll have lots more options including various Asian cuisines, European food, and even Arabic restaurants. In smaller nowhere towns, you'll have much more limited options (if any).
Generally, you'll find a pub serving hearty but standard Western meals and a takeaway shop or roadhouse serving burgers and fried excellence. You might find Chinese if you're lucky, and coastal towns will have a pasta and pizza place because surfie-life.
One thing that is most certainly unique to Tassie is the scallop pie. It's really just a meat pie with scallops instead of meat, but it's goooooood.
The best I had was at Jackman & McRoss in Hobart. A lot of locals will tell you the best scallop pie in Tasmania is found in the town of Ross. I didn't try it, however, my mum has and she said it was pretty wack.
But take that with a grain of salt – if you're passing through, give it a try!
Must-Try Dishes in Tasmania
Useful Travel Phrases for Tasmania
Useful travel phrases? Brah! Get some Ozzie slang in ya, cuz.
You might not need to learn a new language for travelling in Australia, but you'll still be losing things in translation without the understanding of Australia's… classy… vernacular.
A Brief History of Tasmania
Okiedokie… lemme just find my gloves so I can take them off again!
Pre-European invasion, Tasmania was inhabited by Indigenous Australians (specifically the Tasmanian Aboriginals or Palawa people) for roughly 40,000-odd years. Migration occurred from mainland Australia during the last glacial period when a land bridge connected the two landmasses. Around 6000 BCE, sea levels rose submerging the landbridge and completely isolating the Tasmanian Aboriginals from the rest of human civilisation on the mainland.
The Palawa civilisation was diverse and multi-layered. Groups of nomadic Tasmanian Aboriginals, defined by their seasonal territories and language groups, were separated into clans that socialised, intermarried, traded, and fought with each other. However, even the term 'clan' may stand as a bit of a misnomer; there's no evidence to suggest that a political entity served above the clan level. All in all, things were pretty alright for 30,000+ years.
Then came the white man came.
Renowned Dutch explorer Abel Tasman was the first European to sight Tasmania. Initially, he called something weird and Dutch which was later conveniently shortened to Van Diemen's Land. Allegedly, the initial arrivals of Dutch and French explorers maintained much better relations with the Aboriginal populace, but this was set to deteriorate with the British colonialists.
Australia, the world's prettiest penal colony, had a reputation for taking parts of Britain's overflowing convict population. But what do you do when the convicts start misbehaving on mainland Australia? Fuck them off to the cold and isolated Van Dieman's Land. In many ways, this set the stage for the reputation that precedes Tasmania to this very day.
The Black War
"The Black War" is the name of a series of guerilla-style conflicts that were fought between Tasmanian Aboriginals and British colonialists throughout the 1820s and into the early 1830s. Despite its erroneous title, much debate circulates over whether it actually was a 'war'. Marked by mass killings and the near-complete elimination of an ethnic population, many consider "genocide" to be a much more apt designation.
The early 1800s saw frequent conflicts and disputes between the Tasmanian Aboriginals and colonialists. Given the widespread occupation by British settlers, loss of indigenous land for agricultural and livestock purposes, and frequent competition for game and resources, things grew tense. Van Diemen's Land was marked by Aboriginal hostility against European colonialists and altercations were common.
However, in the mid-1820s, attacks by the indigenous had more than doubled leading to widespread panic amongst the colonialists. The previous policy for the protection of the Aboriginal Tasmanians turned to one of legal immunity for killing them. As relations further degraded, however, hazy policies of government-sanctioned killings turned to outright martial law. At this point, the conflict was very much a war for both sides. There was an intentionally nebulous political atmosphere surrounding the murder of indigenous peoples creating an environment of social acceptance.
The conflicts continued into the 1830s with Aboriginal communities frequently raiding colonial warehouses and food storages in an attempt to mediate their occupied hunting grounds and own beleaguered natural resources. With colonial aggression and retaliation increasing, the strategies and dispositions of the white colonialists only grew more desperate and more aggressive.
As the fronts of white militia grew stronger and more fierce, eventually, the remaining Aboriginal groups had no choice but to surrender. The two most powerful clans on the island had been reduced to a mere headcount of 28, and following their surrender, they were carted off to Flinders Island to join the other 40 that had been interned there.
While reports are inconsistent, the most reliable sources put the Aboriginal population estimates at 3000-4000 at the time of the colonialists' original invasion and settlement. Perhaps 1200 were left at the commencement of the Black War; less than 100 remained at its conclusion. These days, there are a much higher number of Tasmanians that identify as Aboriginal, however, much of the original culture and language has been lost.
We can split semantics on what caused the death of the indigenous Tasmanians – frontier violence, introduced pathogens, or loss of natural resources – but ultimately, genocide by any other name smells just as shitty.
I'd daresay backpacking around Tasmania is a fairly unique experience of its own accord. But if you wanna take it just that little bit extra further, I got a couple of suggestions for you!
Hiking in Tasmania
Also known as bushwalking! There's some more Australian slang for you. Why do we call it bushwalking if you're climbing a mountain? I dunno – but we do!
Tasmania is a class-A hiker's paradise. Most shorter jaunts and day hikes are still likely to end in somewhere pretty spectacular, meanwhile, Tasmania's multi-day extravaganzas are nothin' but primo wilderness.
Much like the tramping of New Zealand serves as the crown gem of its tourism, Tasmania's magnum opus trails offer some of the best you'll see in Australia hands down. (And New Zealand – fight me, Kiwis.)
So pack your hiking gear, lace your boots, and hit the trails – Tassie's pretty aces. Here are my bangerz:
Best Hikes in Tasmania

| Hike | Length | Where | Deetz! |
| --- | --- | --- | --- |
| Overland Track | 65 km / 6 days | Cradle Mountain to Lake St Clair | Tasmania (and Australia's) premier hike. It's a weird combo of touristy enough to feature good signposting and plenty of duckboard but still dangerous enough to need emergency snow shelters in the winter. Either way, the landscape is cripplingly gorgeous but the downside is that you have to pay top dollaridoo for the adventure in the on-season. |
| Mount Roland | 17.5 km OR 6.5 km | Near Sheffield | Close to the odd yet charming mural town of Sheffield, this beasty-ass b-boy looms on the horizon. There are a couple of tracks up Sir Roland, I took the long way and it was mean, and on a good day you'll get views of Cradle Mountain and Barn Bluff from the summit. |
| Walls of Jerusalem Classic Circuit | 23 km / 3 days | Walls of Jerusalem National Park | Mannn, you could just go wandering in this park for a week - there are so many side quests and bonus missions at every turn. Plan to get to camp early every day so you can set up, drop your pack, and go exploring! |
| Mount Murchinson | 5.1 km | West Coast | This b-boy I didn't get to summit but the reviews from the locals were raving! A chill day hike that still offers a challenge and gives a more novice hiker "I crushed a mountain" feels. Plus those gorgeous west coast panoramas. |
| Mount Field | Choices! | Southwest | Yeah, this whole region is pumping with good trails, from the meaty to the tourist-friendly day walk. It's actually a ski field in winter so once that snow melts (and the fagus come out in autumn!), this alpine region blooms to life. |
Where to See the Southern Lights in Tasmania
Ok, so, I can confirm that it's not easy to find the Aurora Australis. You need a mad combo of crystal-clear conditions, a solid perch, and, of course, the right solar activity – that last factor being the peskiest of all.
Most people stumble on it by happenstance, but there are some factors that can help you along if you go aurora chasing:
Winter with those long and dark nights is the best time to see the Southern Lights in Tasmania.
Alongside the prerequisite solar conditions, it needs to be a perfectly clear night.
The more south-facing you are with an uninterrupted view, the better.
And being near water aids visibility (plus you get delicious reflections).
As for where to go in Tasmania to see the Southern Lights? Well, I always envisioned the ultimate adventure to be driving to Cockle Creek and then hiking and camping out on the beach in South Cape Bay at Lion Rock. Really though, you have options all over Tassie!
Mount Wellington over Hobart (you can drive to the summit too).
The Goat Bluff Lookout on the South Arm Peninsula.
Cradle Mountain, believe it or not.
Tinderbox Beach, south of Hobart.
The beaches at Primrose Sands or Dodges Ferry.
And lastly, here are a couple of resources I used to aid me in my own (unsuccessful) Aurora expeditions:
For a variety of digestible data on solar activity…
For a bit more info on digesting the data plus a bit more extra data…
I wish you speedy timings in your hunt and incandescent skies. As far as unique experiences go, this one is pretty up there.
A month or so ago, I was scrolling Instagram in a typically catatonic state when I stopped on a photo uploaded by the official Tasmania account. It was of a chonky little wombat running through alpine tussocks and jumping over a puddle in Cradle Mountain National Park. And when I looked at that photo, I felt a pang of longing – a homesickness.
But it wasn't the wombat. It wasn't a sense of the wildness of Tassie I missed. I looked at the photo, and I missed the grass. And when you miss the grass, you know you've found a place you belong.
I'll likely never love Australia the same way a tourist does. It's my home, and that comes with a lot of caveats.
But in Tas, I found something special. And if you open your heart to it and the people, and not just treat it like another road trip destination, you'll find that something special too.
There is still a lot of Old Magic in that land, for better or for worse. The magic, much like the people, is nuanced – neither good nor bad. It meets you where you need to be met.
Tasmania was a place I could finally find peace in my soul, if only for a moment. A place where I could still hear the people I can no longer touch.
A place where they talk to me in the mountains. A place where they whisper through the rain and trees.
In Tassie, I found a place that feels like home. A place I could hope to settle one day, should I ever be so lucky.
In Tasmania, I found what peace there may be in silence. A place to finally rest.
A place where I miss the grass.
---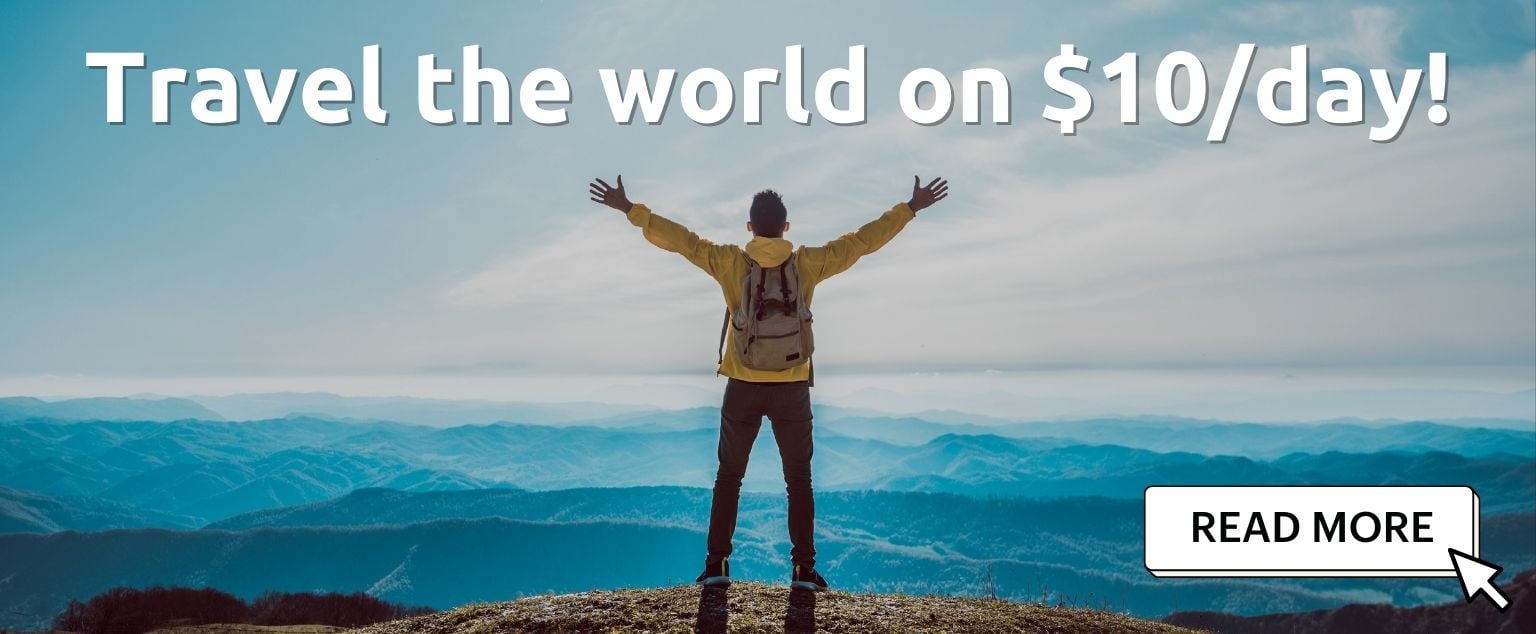 And for transparency's sake, please know that some of the links in our content are affiliate links. That means that if you book your accommodation, buy your gear, or sort your insurance through our link, we earn a small commission (at no extra cost to you). That said, we only link to the gear we trust and never recommend services we don't believe are up to scratch. Again, thank you!