A trip Down Under is on a lot of peoples' bucket lists. For good reason too, it's bloody beautiful. Australia is not the first destination that comes to mind when people consider volunteering. It's more likely people will think of developing countries rather than a developed western nation. However, there are a bunch of worthy causes and meaningful programs that need some extra help.
Why not add a bit of purpose to your trip, and volunteer in Australia?
Whether you want to volunteer as a way to leave the place better than you found it, or to save some cash and have a routine while on the road, Australia has all kinds of projects you can get involved in.
From programs that empower community members to ones that take care of the environment, this guide will take you through the best volunteer projects in Australia. We'll let you in on the things you need to know, and things to get sorted before you jump on a plane.

Do You Want to Travel FOREVER??
Pop your email in below to get a FREE copy of 'How to Travel the World on $10 a Day!'.
Top 4 Volunteer Projects in Australia
Au Pair
> Opportunity: Support host family with childcare
> Location: East Coast Australia
Flower Farm on the Sapphire Coast
> Opportunity: Gardening, cleaning, farm odd jobs.
> Location: Bega, New South Wales.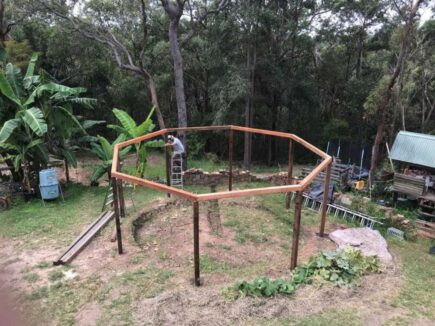 Co-create a Community Space in the Blue Mountains
> Opportunity: Permaculture, construction, landscaping, animal care and art.
> Location: Blue Mountains, New South Wales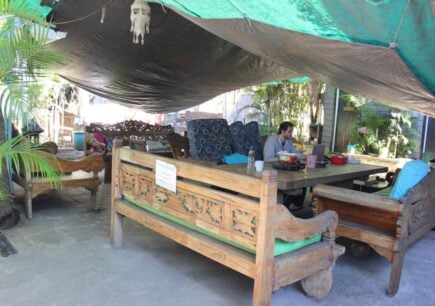 Volunteer at a Beachside Hostel
> Opportunity: Guest Interaction, gardening, housekeeping and painting.
> Location: Wollongong, New South Wales.
What You Need to Know about Volunteering in Australia
Like all things in life, we say follow what makes you passionate. Australia is a destination that has something for everyone, volunteer programs included!
Do you want to save the planet? Maybe a conservation or permaculture program will suit you.
Are you a talented handyperson? Why not help out with a bit of construction.
Love animals? You can volunteer in a shelter, or take care of adorable and iconic native wildlife.
There are a few different ways you can find great volunteer programs. If you've got a particular organisation in mind, you can contact them directly. But, don't just sign up for any old program you find online, make sure it's a reputable organisation!
If you want some extra guidance, you can find absolutely epic cultural exchanges on sites like Workaway and Worldpackers.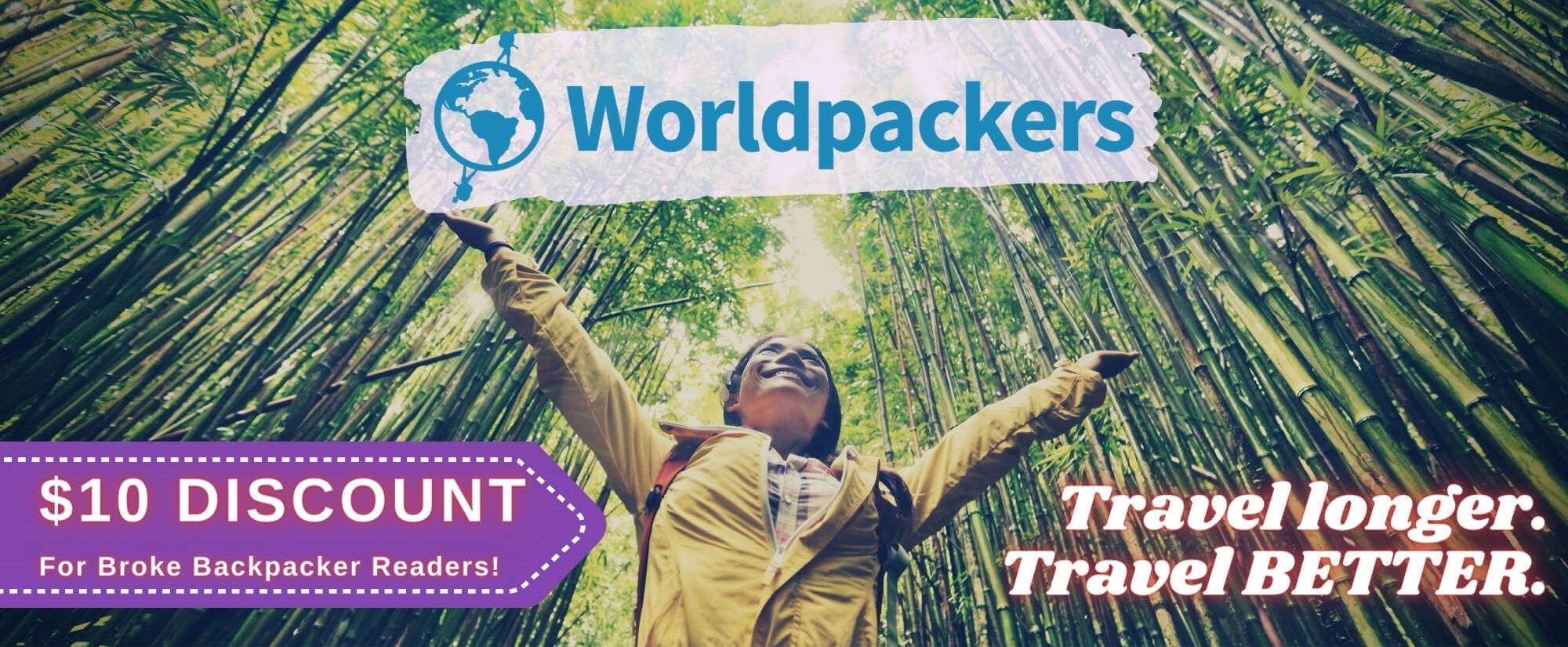 Worldpackers: connecting travellers with meaningful travel experiences.
Why Volunteer in Australia?
The reason you choose to volunteer will be personal, and different from others. Check out why we think volunteering in Australia would be EPIC!
Sure, travelling on the tourist route is fun, but the most unique experiences aren't the ones that come up on a Google search. Getting involved in a volunteer project will give you a unique insight and a special experience.
Aussies are known for being friendly and down to earth people. Why not give back to the community that welcomes you with open arms?
It feels good to do things you are passionate about. Even better if it helps others!
You can make awesome local friends and connect with other travellers.
Did you really have a well-rounded experience if you never left your backpackers hostel in Bondi? Volunteering on a local project gives you the chance to get to know locals, and be part of a community.
From Permaculture, to construction and graphic design, there are a lot of new things to learn! Volunteering can help you develop and learn new skills.
You know the saying 'what goes around comes around'. Doing good deeds for others will gain you major karma points.
Before You Volunteer in Australia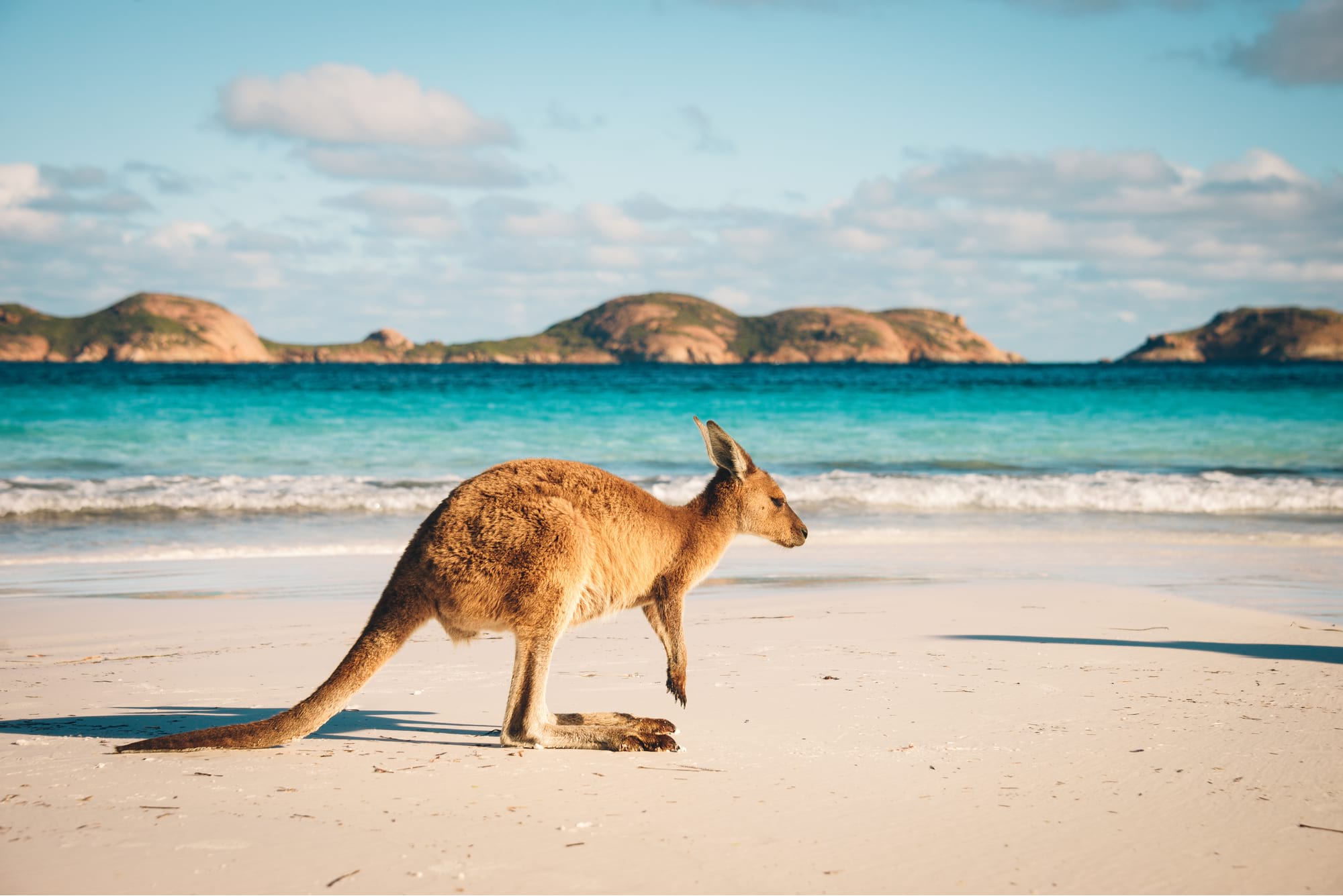 The bureaucracy that goes along with planning a trip isn't the fun bit, but it is a necessary evil that goes with exploring the world! It will all be worth it once you land on Aussie soil.
So, what do you need to prepare before volunteering in Australia?
Visas
While there's no specific visa for volunteering down under, if no payment is received for your work, you can volunteer on a tourist visa.
Depending on where you're from and how old you are, you may be eligible for a Work and Travel Visa or a Student Visa. Both of these allow you to engage in a certain amount of paid work, as well as voluntary work. Check out your embassy website to find out what visas are available to you, and the specifics involved.
Vaccinations
Several vaccines are recommended for travellers in Australia. Vaccinations against hepatitis A, hepatitis B, tetanus, rabies, yellow fever and Japanese encephalitis are highly suggested. Some of these are more necessary than others depending on the region you are travelling from, and your proposed itinerary in Australia.
For example, if you're planning a trip in tropical Queensland and want to work with fruit bats, you'll need a rabies shot.
Ultimately, we are travel experts and not medical professionals, so we always suggest you have a chat with a travel doctor or nurse for advice related to vaccines.
Australia at a Glance
Currency – Australian Dollar | AUD 1 = 0.75 USD (October, 2021)
Capital City – Canberra
Official Language – English
Costs of Volunteering in Australia
Keep in mind, living costs in Australia are on the higher end of the scale. If you are looking for a super cheap trip, it wouldn't be our first suggestion.
Of course, there are many ways you can economise and travel Australia on a shoestring budget. Volunteering and work exchanges are great for that!
If you choose to volunteer with an organisation in Australia, it's unlikely you'll have to pay for the program as you are supporting their work with your time and labour. However, you will have to cover your own accommodation and living costs.
When you find a project through Workaway or Worldpackers, the arrangement is more like a work exchange. You get accommodation and food included, in exchange for your labour. As always, the specifics vary from project to project.
Make sure you have some savings and spending money ready for exploring on your time off, and any unexpected costs. Who wants to be in Australia without the funds to explore?!
Choosing a Volunteer Project in Australia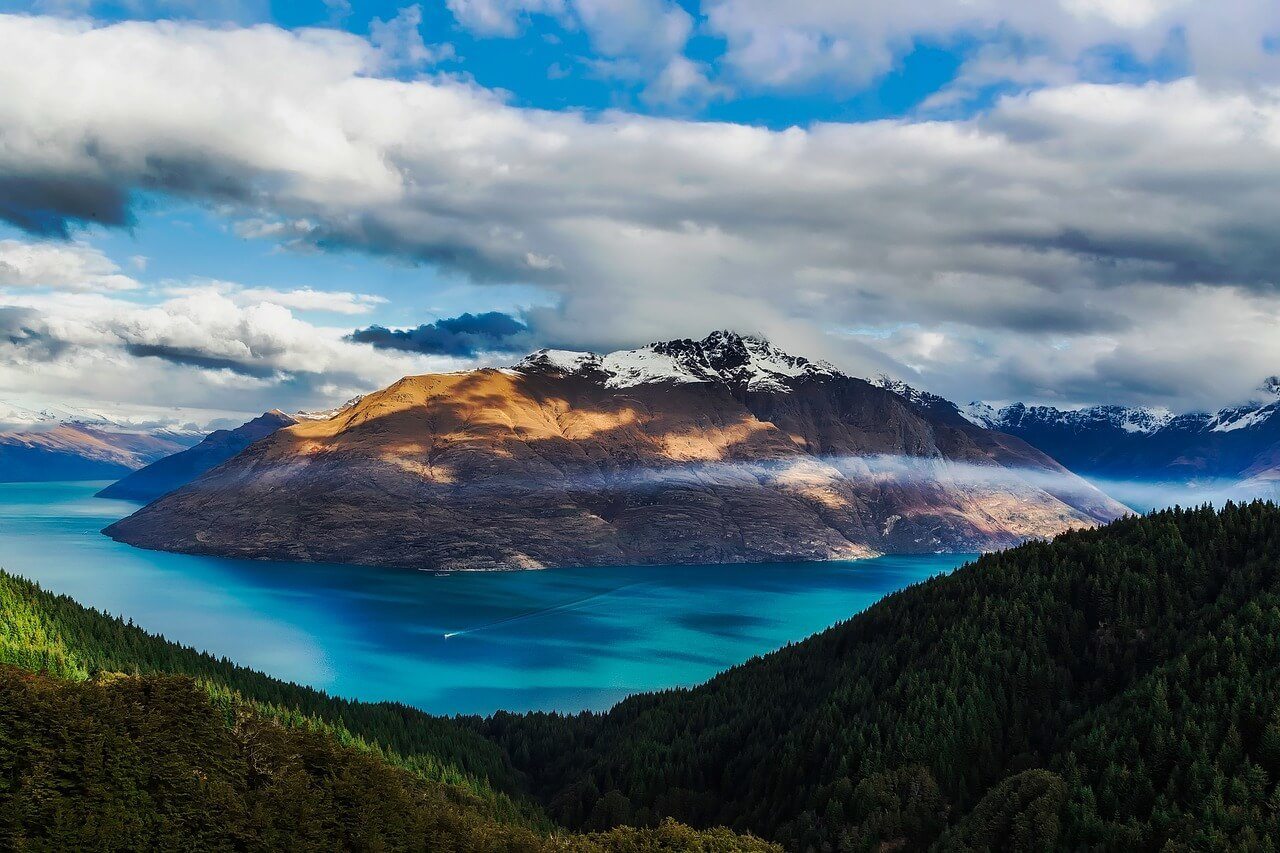 When you're choosing which project to join, always go for something that interests you and plays to your strengths.
If you've got an interest in gardening and permaculture, a farm stay may be up your alley. Maybe your strength lies with your brainpower, check out positions in writing, photography or design.
Volunteer projects can be anything from a week-long commitment, up to months long. Some only ask for a few hours a week, others will need a full-days work out of you – it all depends on the project.
If you're unsure have a chat with the organisers and discuss what you can offer with the time you have.
So, what kinds of programs are available in Australia?
Environmental and Animal Conservation – The landscapes of Australia and the animals who call the country home are awesome. A lot of them need help! This work can involve things like land clearing, planting, animal handling, scientific surveys or research. Be ready for some hard labour.
Agricultural Assistance – This kind of project ranges from a farm stay on a cattle station in the middle of the Aussie outback, to a permaculture community in the Blue Mountains. They usually involve getting your hands dirty, and helping care for the land, gardens and animals.
Social Support – There are so many social projects and NGO's that need volunteers. Help a kid with their homework, play cards with the elderly or support the refugee community – there are endless ways to give back.
Construction and Renovation – If you have experience in construction, or are particularly handy, these are the types of projects for you. You can help build an eco bathroom in an off the grid community, or a community centre for a less priviledged area.
Save $$$ • Save the Planet • Save Your Stomach!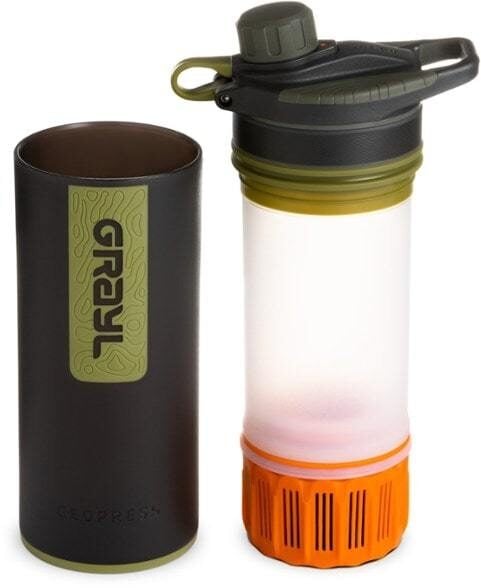 Drink water from ANYWHERE. The Grayl Geopress is the market's leading filtered water bottle protecting your tum from all the waterborne nasties. PLUS, you save money and the environment!
Single-use plastic bottles are a MASSIVE threat to marine life. Be a part of the solution and travel with a filter water bottle.
We've tested the Geopress rigorously from the icy heights of Pakistan to the tropical jungles of Cuba, and the results are in: it WORKS. Buy a Geopress: it's the last water bottle you'll ever buy.
Buy a Geopress!
Read the Review
Top Volunteer Projects in Australia
Without further ado, dear friends, here are some fantastic projects in Australia on the hunt for volunteers.
Opportunity: Support a host family with childcare
Location: Sydney, Melbourne, Brisbane
If you are the nurturing type who has a knack for understanding children, being an Au Pair is the perfect way to travel and get to know a fantastic family while you're at it.
This and so much more awaits you at this Global Work and Travel Volunteering Program in Australia. You'll feel just like a local during the week while you get to explore more of the East Coast and meet other travellers on the weekends.
The best thing though: you hardly have to plan anything. Global Work and Travel assists you in finding the perfect host family as well as a 24/7 support line. You'll get help with sorting visas, airport transfers and an online Au Pair course.
Did we mention you also get 1 week of paid vacation every six months? This deal just keeps getting sweeter…The minimum time for Au Pairing on this project is 3 months. Don't forget your sunscreen!
Opportunity: Feeding and caring for animals, cleaning, gardening and cooking.
Location: Cooktown, Queensland.
On this project, you get to experience life on a typical Aussie farm. The host is a wildlife carer, and you'll help them take care of native animals who have been rescued and need a bit of TLC. The farm takes in kangaroos, their joeys, wallabies, birds, and more! It is a great opportunity to get up close and personal with wildlife, and help nurse them back to health – without any of the problematic aspects of animal-based tourism.
These furry friends are treated as part of the family during their time recuperating at the farm, and so will you. Extra tasks will include gardening, cleaning, cooking, and odd jobs around the property.
Located 20km outside of Cooktown in Far North Queensland, the area is tropical, with amazing beaches and rainforests. All of which are worth exploring on your days off.
Opportunity: Permaculture, construction, landscaping, animal care and art.
Location: Blue Mountains, New South Wales
This community hub is located in the beautiful Blue Mountains, just a train ride out of Sydney. This property intends to be a creative space for the community to connect, create and share music, poetry, food and performance.
If you have a knack for permaculture or want to learn some new skills, this is a great project for you. There are many ways to lend a hand. You can help in the garden, assist with construction and landscaping, work on the organic fruit forest, construct and rebuild chicken and duck coops, and more! The host asks that volunteers contribute in a way that plays to their strengths and passions.
You'll learn with the land of the Blue Mountains, and have plenty of time to unwind and explore the area in your downtime.
Opportunity: Gardening, cleaning, farm odd jobs.
Location: Bega, New South Wales.
This project is a family-run organic flower farm in Bega, New South Wales. If you've got a green thumb and an affinity for a peaceful lifestyle in the country, this is a great choice for you. During your time on the farm, you'll help with odd jobs in the house and on the property, like preparing and tending to garden beds, cleaning and other interesting projects.
Your belly will be kept full with delicious and fresh organic food. You'll even get a private room to relax in – bonus!
The location is ideal for nature lovers wanting to explore this part of New South Wales. Bega is just a 20-minute drive from Tathra Beach, and has easy access to stunning national parks including Croajingalong, Wadbilliga, Kosciusko and Snowy River.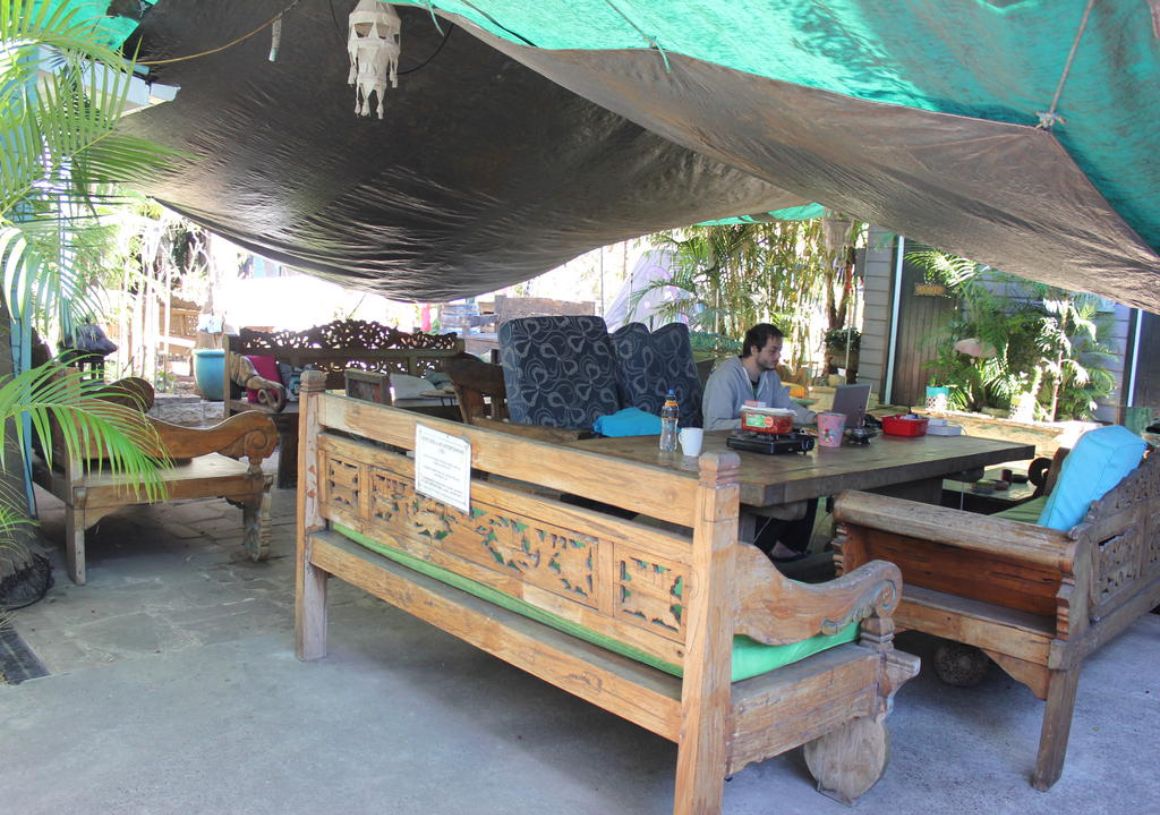 Opportunity: Guest Interaction, gardening, housekeeping and painting.
Location: Wollongong, New South Wales.
If you're a traveller, chances are you've spent a decent chunk of time hanging out in hostels. Why not lend a hand for a few hours as a hostel volunteer, and save some cash while travelling in Australia?
This bohemian hostel is located in Wollongong, or "The Gong" as it's affectionately known to locals. It's a beachside city south of Sydney, popular with surfers and lovers of the sea. Your role as a volunteer would include a range of different tasks that differ day-to-day. These tasks include gardening, housekeeping, painting, cleaning and interacting with guests.
As a member of the hostel team, a big part of the job is to make sure the guests are having a good ol' time, so basically you just need to bring the vibe, enjoy yourself and make sure the others are feeling it too.
Not sure how to start your volunteering journey?
One of the easiest ways to find the right Volunteering Program for you is through Global Work and Travel. Get the best offers, amazing guidance throughout the whole trip and enjoy an unforgettable trip. With our promo code, you can even get $100 off your next adventure!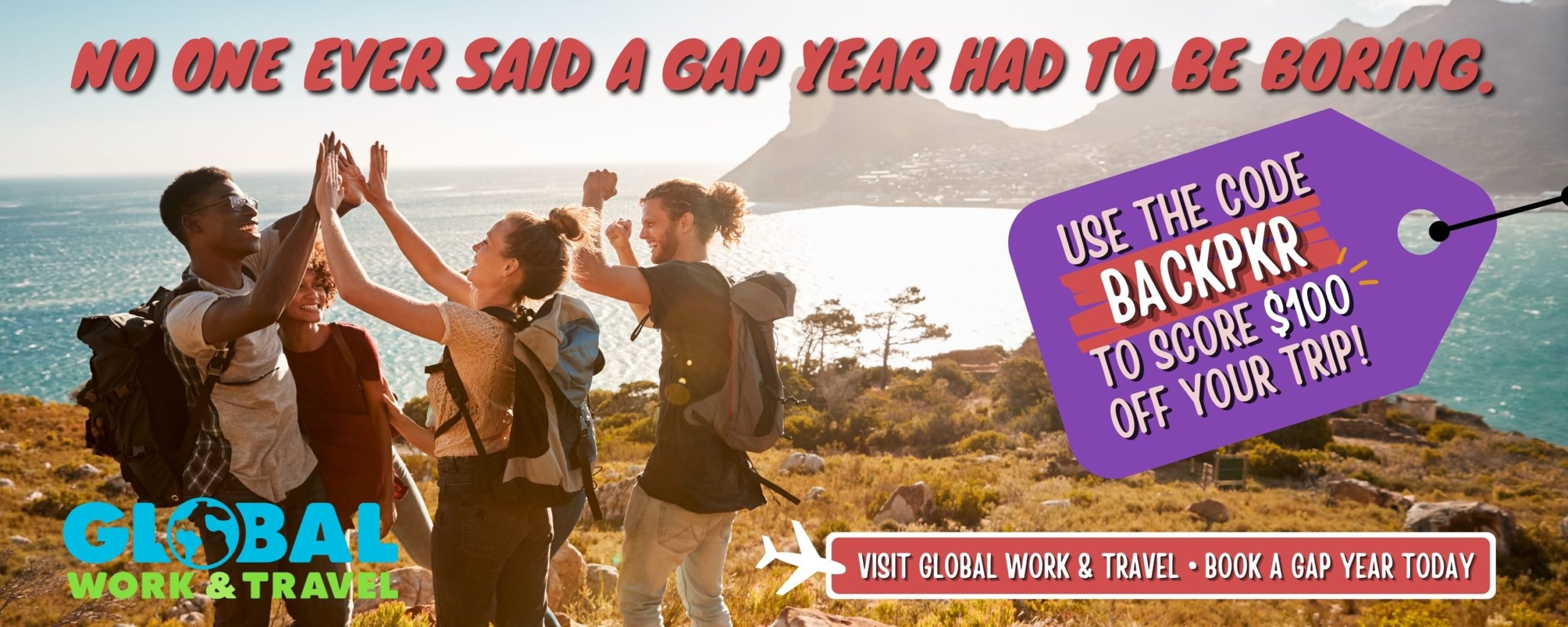 Is This the Best Backpack EVER???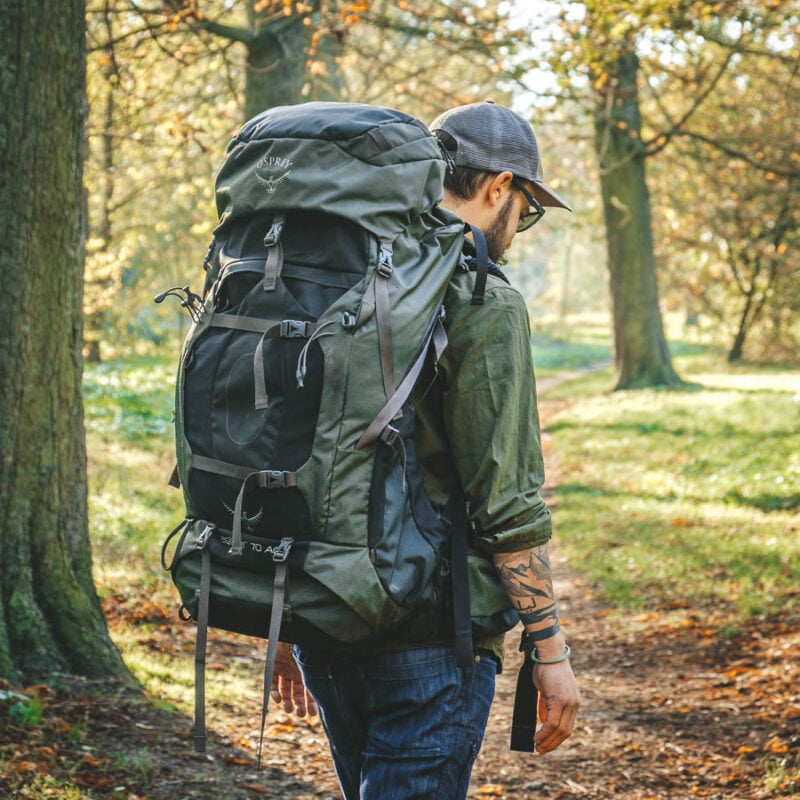 DIY Volunteering in Australia
If you're looking to volunteer to have a social or environmental impact, rather than a cultural exchange, getting in touch with an organisation directly might be the way to go.
The causes that call us are different for everyone. Some of us are super passionate about human rights and social causes, while others find topics like conservation and animal welfare light a fire in our bellies. All these causes need passionate volunteers to make the most meaningful impact!
Think about YOUR strengths and the best way you can use them to help a cause you care about.
We've picked out a few sensational groups doing invaluable work in Australia. If these options don't speak to you or you've got something different in mind, try searching online for the area that calls you. Something like "Animal Welfare Volunteering in Perth" should do the trick.
Social media platforms, like Facebook and Instagram, can be great for finding volunteer opportunities, too!
Note – Depending on the project and the organisation, there may be a few extra steps to volunteer with a Not-For-Profit organisation in Australia.
For example, if you want to work on a project where children are involved, you'll need to get a Working With Children Check. You can apply for these in the Australian state you want to volunteer in. While the process is annoyingly bureaucratic, it's required to make sure the kids are always safe.
The RSPCA relies on the generosity of volunteers for their work in preventing animal cruelty and advocating for their care and protection. They do a lot of great work, from animal shelters, education programs and health clinics, to inspection work. Each state and territory of Australia has a branch, so you can track them down in pretty much any part of Aus.
There are a bunch of ways you can lend a hand to the RSPCA, including helping out in a shelter, assisting with events, foster care, clinic work (great if you love animals and are comfortable handling them) op shops and admin support. Whether you have a lot or a little bit of time to give, if you love animals, this is a meaningful way to volunteer in Australia.
The world watched on in horror while Australia burnt during the bushfires of December 2019 and January 2020. The country was up in flames, and it's since been branded the "Black Summer". It's estimated that 1.25 billion animals were killed, and 18.5 million hectares of land burnt. These are harsh, and less than merry pictures to paint in your minds, the damage to the Australian landscape, its wildlife and affected communities was beyond brutal.
The Australian Red Cross has led the way with its community response to these bushfires. They do invaluable work to support affected people through various projects, and not only in the area of bushfire relief.
From volunteer drivers, Red Cross shop staff and on the ground community support workers, many hands make light work. There are locations in all states and territories of Australia where you can volunteer. They are a great organisation to support if you want to help the ongoing bushfire relief in Australia, and many more worthy causes.
Australia's refugee and asylum seeker policies are widely controversial on Australian soil, and around the world. Despite this, there are awesome groups doing impactful work to support people seeking refuge and asylum in Australia. The Asylum Seeker Resource Centre (ASRC) are leaders in this space. You can join them as a volunteer!
The ASRC offers a range of volunteer opportunities which range from working in their Foodbank, to education programs. If you've got specialised skills (think chef, lawyer, nurse etc) you could be especially useful. There are so many ways you can contribute, just get in touch, let them know your strengths and see how you can make the best impact.
New volunteer positions are listed every two months. Keep your eyes peeled, and join the community of people who are making a huge difference for refugees and asylum seekers in Australia.
The Australian Wildlife Conservancy mission is to protect endangered wildlife in Australia. They own a whopping 6.5 million hectares of conservation properties in regions including the Top End, the Kimberly, Cape York and Kati Thanda / Lake Eyre.
They offer different volunteering opportunities, such as land management, sanctuary maintenance and scientific surveys. Keep in mind, volunteer positions with them are in high demand. I mean, who wouldn't want to lend a hand to such meaningful work? They encourage prospective volunteers to fill out a form on their site to see if they require, and can accommodate, volunteers on their projects.
DON'T DIE OUT THERE! …Please 🙂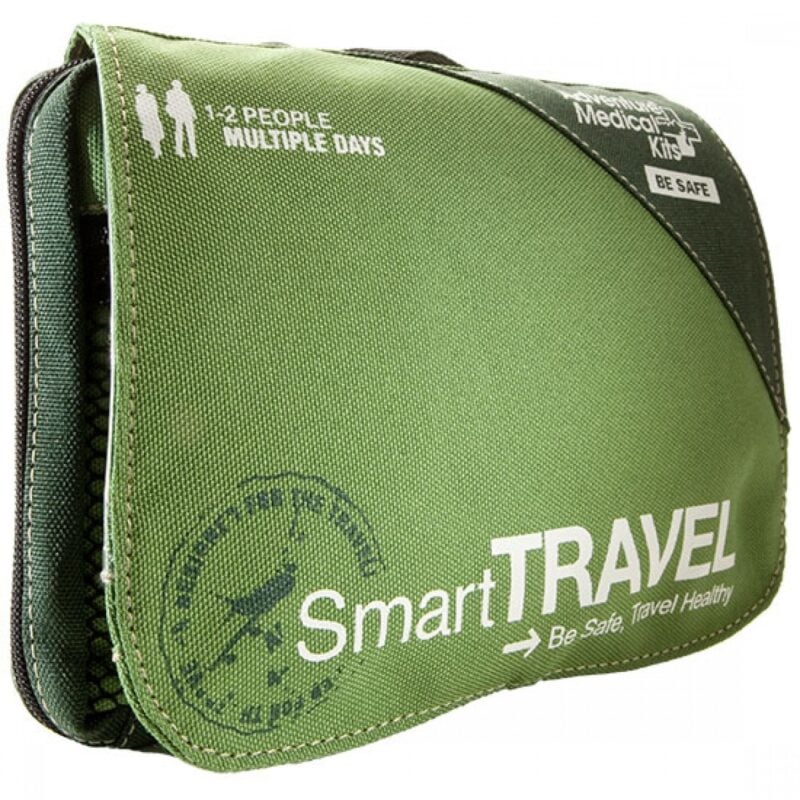 Things go wrong on the road ALL THE TIME. Be prepared for what life throws at you.
Buy an AMK Travel Medical Kit before you head out on your next adventure – don't be daft!
Buy on REI
What to Expect When Volunteering in Australia
We can't tell you exactly what to expect when volunteering in Australia, because each project will be completely different! You can confirm details with the organisation, or project, while you are organising your stay. We highly suggest you ask questions beforehand so you know what to expect. Who wants to find themselves in an awkward situation they didn't anticipate?
We know it can be daunting to ask, so we will chuck in a few question suggestions to help you out.
Accommodation
On projects where accommodation is arranged, there are a few different things you might get. It could be a shared dorm set up with common living spaces, in a tent in the middle of the bush, or you may have a comfy bedroom and private wing of a family home.
Alternatively, it may be on you to organise your own accommodation close by to the project. In that case, it will completely depend on your budget, travel style and what's available in the area.
Work Hours and Days Off
Again, this will vary from place to place. Expect to work anywhere from three hours to nine hours per day.
Most places will give you two days off a week, others only give one. We told you it varies, and we weren't kidding! We recommend checking with the project beforehand to best manage your expectations.
Something to keep in mind – be wary of projects that expect you to work more than you think is fair. While we think that volunteering and work exchanges can be a mutually beneficial arrangement, keep your eyes out for people who just want your free time and labour. More often than not, you'll only come across honest and wonderful people. Just remember that it is not your job to run the place or work longer hours than you agreed to!
Getting Around
'Straya is big, and the difference between life in the city, life in the country and life in the outback is bloody massive. In urban areas, you can get around with public transportation, as most cities and bigger towns are well connected by trains, trams and/or busses.
In more rural and remote settings, it's a whole other story and you'd benefit from getting your own set of wheels.
Do's and Don'ts
Do have fun and be open! Aussies (and other travellers) are friendly people who want to have a chat. It's a great chance to meet new friends and make connections.
Do ask questions of your host about what is expected BEFORE you arrive so you know what you're signing up to.
Do read reviews from previous volunteers before you get there to see what people thought of the project. This feature of Workaway and Worldpackers is very useful!
Do tell the hosts what you're good at so you can use your skills to the projects/your advantage.
Do be clear with yourself about what you want to get out of the experience.
Don't do something if it doesn't feel right or you are uncomfortable. Remember, this is something you should enjoy and can learn from. Your time is precious and there is no obligation to stay
Don't commit to something beyond what you can do. No one, including you, wants to over promise and under deliver
Final Thoughts
Volunteering is an amazing way to travel. It can give purpose to your trip, show you a unique side of local culture and often save you some cash along the way.
Whether you're keen to volunteer in Australia to contribute to a cause that makes your heart sing, or to have an exciting cultural exchange, there are projects that fit you and your skillset out there.
But don't forget to sort your travel insurance before you leave!
Month to month payments, no lock-in contracts, and no itineraries required: that's the exact kind of insurance digital nomads and long-term traveller types need. Cover yo' pretty little self while you live the DREAM!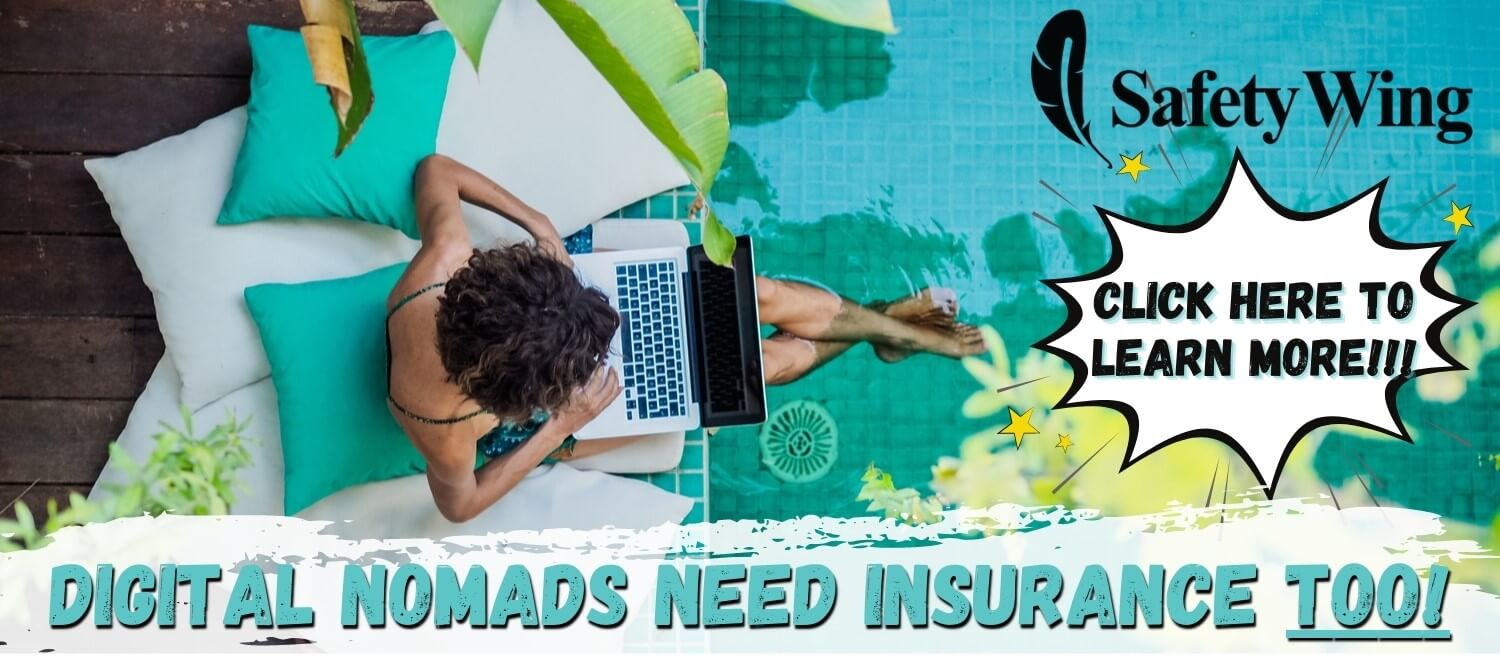 SafetyWing is cheap, easy, and admin-free: just sign up lickety-split so you can get back to work! Click the button below to learn more about SafetyWing's setup or read our insider review for the full tasty scoop.
---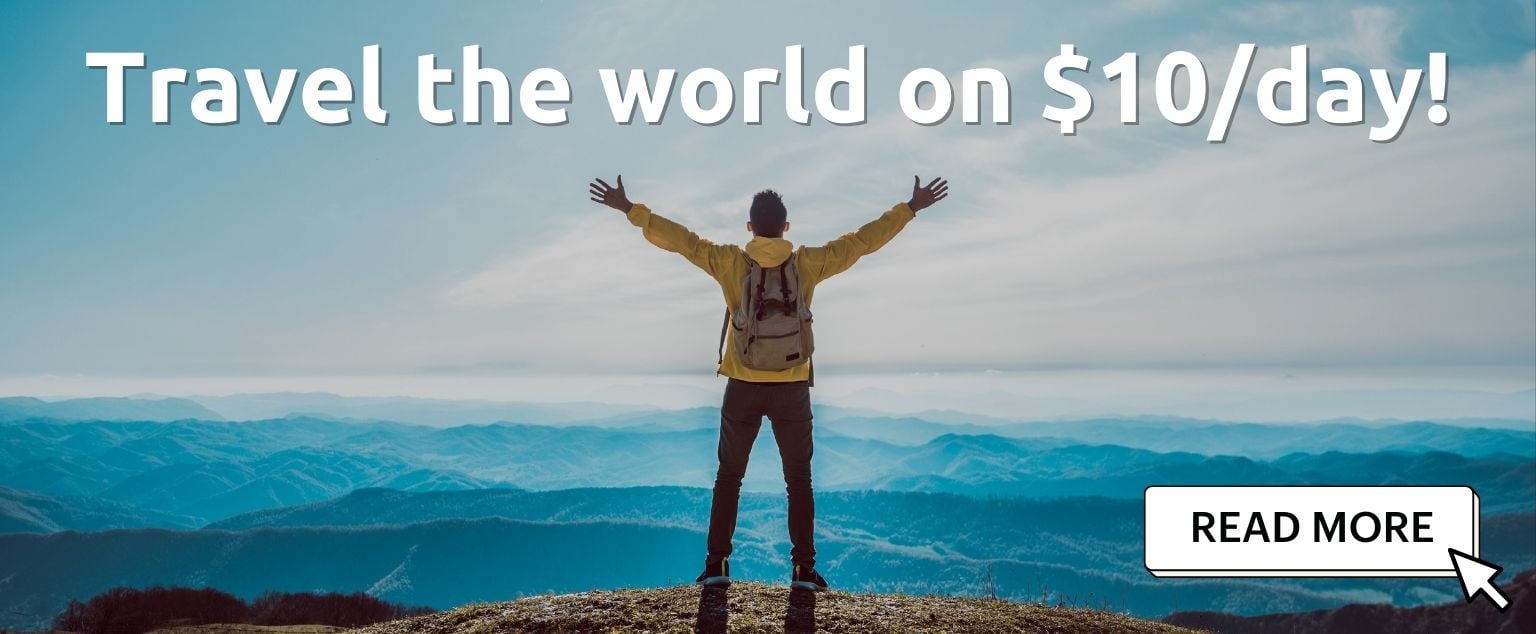 And for transparency's sake, please know that some of the links in our content are affiliate links. That means that if you book your accommodation, buy your gear, or sort your insurance through our link, we earn a small commission (at no extra cost to you). That said, we only link to the gear we trust and never recommend services we don't believe are up to scratch. Again, thank you!