Is embracing the grind and pursuing that next promotion becoming a rinse-wash-repeat process? Are you tired of long, bitter winters and chasing your train through melted sludge? Dreaming of faraway places is an inevitable consequence of Western life. A life which can provide all the comforts in the world, but can't make you happy.
If this is you in a nutshell – what better way to flip the script than abandoning the well-worn path of predictability? Pack your things and pursue adventures on the other side of the world. In Australia, for example!
Rather than ending the week with drinks at the same old local pub, find new and exciting ways to toast another Friday. In a country that has almost 12,000 beaches, it's easy to see why the vast majority of the population live within an hour of the coast. With a long spring and summer and a mild autumn, you'll never run out of chances to relax on Australia's famous white sand.
Moving to Australia isn't as simple as arriving at the boarding gate. Leaving everything behind and flying Down Under is a life-changing decision that needs a lot of thought. We're here to go through the cost of living in Australia, and everything you need to know before taking the plunge.

Do You Want to Travel FOREVER??
Pop your email in below to get a FREE copy of 'How to Travel the World on $10 a Day!'.
Why Move To Australia?
Known as the "Lucky Country", Australia is a tourist and backpackers' haven. With long golden beaches, arid yet spectacular deserts and world class cities, it ticks all the boxes.
For all these reasons, and more, Australia is a common landing spot for expats seeking a better work/life balance, without having to give up on a high-paying career. With its unique convict history, the country was built on giving everyone a "fair go". The result is a place with a great sense of humor, and a strong sense of community.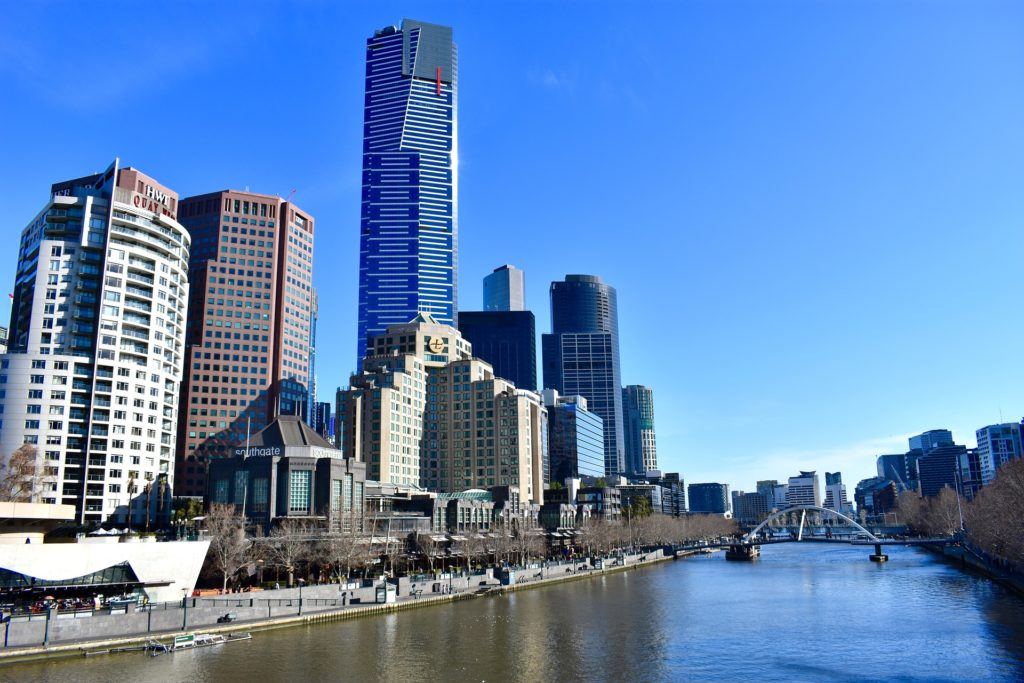 Both of these things are the pillars of Australia's high quality of life. Other countries can claim it, however, it's particularly true for Aussies. With higher wages, employee protection and healthy lifestyles, no wonder many people arrive and never leave.
One of the major reasons people make the move is for the climate. The Great Southern Land receives double the amount of sunshine annually then the UK. It also has a variety of warm climates, from the northern tropics to the temperate city of Hobart.
To show some balance, Australia isn't all sunshine and rainbows. The remote location of the country will make it expensive to return home, whether that be for the holidays or in an emergency. Likewise, taking a spontaneous trip across country isn't cheap. The cost of living in Australia is high, but strong wage growth helps counteract it.
Oh, and there are a lot of spiders.
Cost of Living in Australia Summary
Living in Australia will bring a high quality of life, fantastic weather and a social lifestyle that will keep you busy year-round. But, nothing good in life comes free.
It's important to have a thorough understanding of what moving to Australia entails, and what you should allocate to your initial budget. Prices will vary depending on where you decide to live. Life in Sydney and Melbourne are harder on the wallet than living in Adelaide.
This table will help you develop an initial budget, and summarize the cost of living in Australia. The numbers are an idea of what a 'comfortable lifestyle' in Australia is, and have been sourced from a variety of user data.
Cost of Living in Australia

| Expense | $ Cost |
| --- | --- |
| Rent (Private Room Vs Luxury Home) | $500 – $3000 |
| Electricity | $60 |
| Water | $65 |
| Mobile Phone | $30 |
| Gas | $1.2 |
| Internet | $55 |
| Eating Out | $15 – $65 |
| Groceries | $280 |
| Housekeeper (less than 10 hours) | $350 |
| Car Rental | $720 – $1000 |
| Gym Membership | $45 |
| TOTAL | $2600 |
What does it cost to live in Australia – The Nitty Gritty
With the basics covered on the cost of living in Australia, let's dive in further.
Rent in Australia
You may have cut up your lease, or sold your house in order to flip the script and move around the world – unfortunately, good old rent will follow. It will remain your biggest monthly expense once life in Australia begins.
The country is rather segmented. Just as it is isolated from much of the world, there are enormous distances between major cities. These population hubs mean there are less medium-sized cities than the USA, for example. For this reason, demand often exceeds supply, leading to Australia having, on average, the 10th highest monthly rent in the world.
But, it's not all doom and gloom. Even within the major cities, there are ways to pay less and save more. Having roommates in Australia is common, and a popular option for younger expats and digital nomads. This is a great way to cut down on expenses along with providing a built-in social network.
Melbourne and Sydney are two well-covered cities. So, for this guide, we have chosen to focus on other cities and towns that have a lack of representation.
Perth is a quickly expanding city, offering sublime beaches, access to the vast deserts, Margaret River and the Ningaloo Reef. On average, rent prices are 44% lower in Perth compared to Sydney. That number almost doubles when comparing Sydney to the southern city of Adelaide.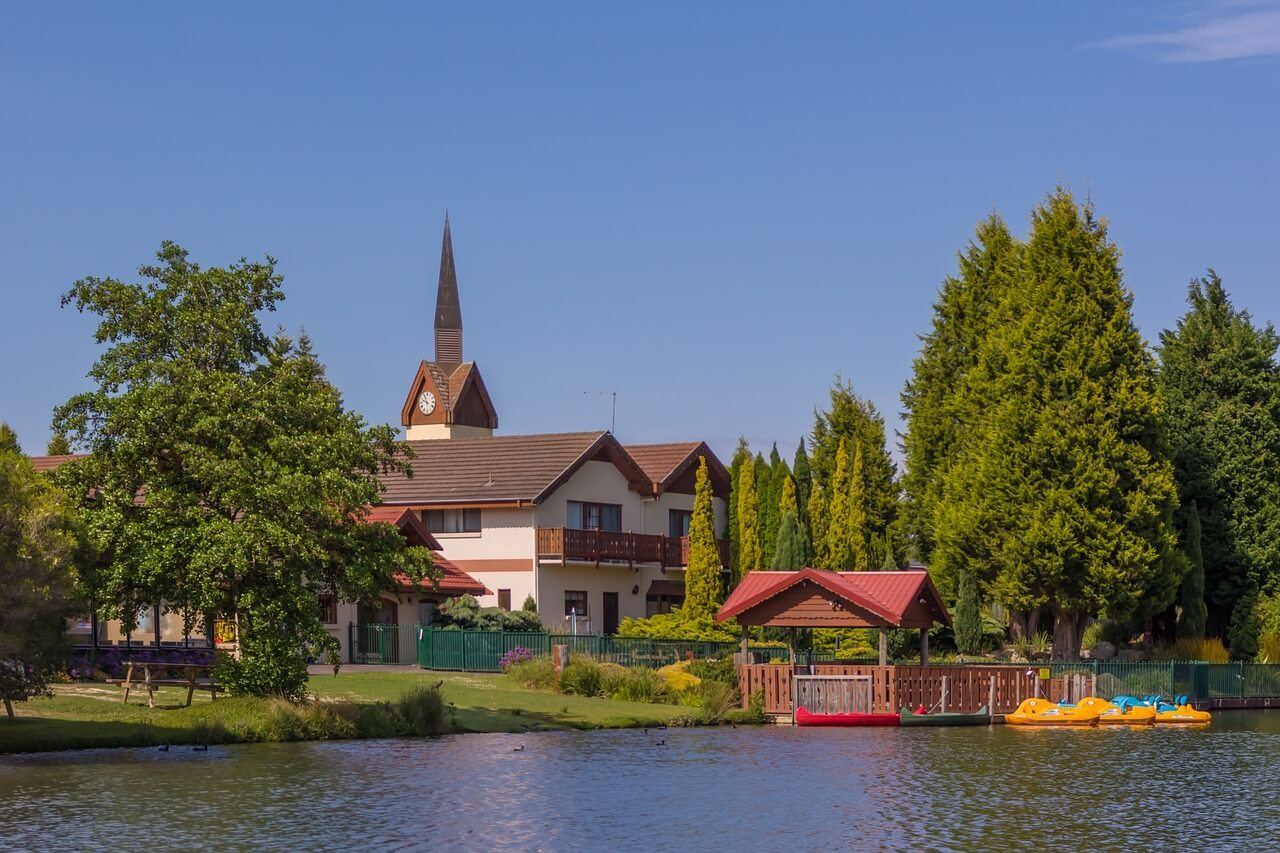 Before you look at housing in Adelaide or Perth, there are a few factors to consider. Are you moving to Australia by yourself, or do you have a family in tow? Are you after a social experience that Perth, or Byron Bay, can deliver, or is the quiet city of Adelaide more your cup of tea?
For those with kids, education is consistent across the board, so it may come down to what area has the best employment opportunities. If that's the case, think about how far you are willing to commute and if you're happy taking public transport.
Regardless of where you choose to live, there will be discrepancies in price. The riverside communities in Perth come with a high price tag, while the outer 'burbs of Armadale and Medina will be preferable for budget renters and potential home buyers.
The beach is always a hot commodity. In Byron Bay and Cairns, the further inland you go, the better chance you have of finding a cheaper place to rent.
There are several avenues to consider when finding a home in Australia. The most common websites include Rent and Flatmates which are perfect for low-cost rentals and short-term leases. You can also explore Gumtree, Australia's answer to Craigslist, and local Facebook groups.
For long-term leases, high-end rentals and properties for sale, explore Property and Real Estate.
Shared Room in Perth – $450
Private Apartment in Adelaide – $1150
Luxury Home in Byron Bay – $5500
The popularity of sub-leases and sharehouses in Australia means that it's never too hard to find a basic room to rent. The inner-city communities, which may require longer leases, can be competitive as renters will pay top dollar for certain areas.
With this in mind, rent an Airbnb for two weeks at a time. At the very least, it will release the pressure valve and allow you to exercise patience as you wait for the perfect long-term home.
Need a Crash Pad in Australia?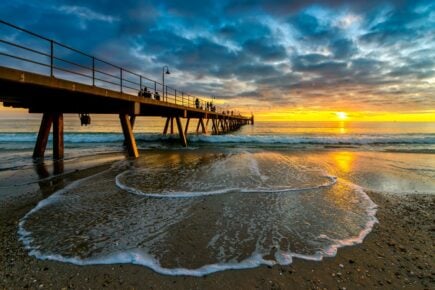 Need a Crash Pad in Australia?
Home Short Term Rental in Australia
This modern and bright apartment in the Gold Coast is a perfect base to rest while you find your Australian home. There is a fully equipped kitchen and 2 cosy bedrooms.
Transport in Australia
Public transport in Australia varies from adequate to very good depending on where you are. The remoteness of many communities can make getting around without a car nigh on impossible, with smaller towns having basic shuttles that focus primarily on elderly members.
Most medium-sized cities will have access to a wide-ranging bus network, along with train connections to major cities. Perth has an integrated train, bus and ferry network that services much of the city. Adelaide has a decent tram and bus network that can transport you to various suburbs. The city also has a train network that will connect you with popular spots further out, including beachside towns.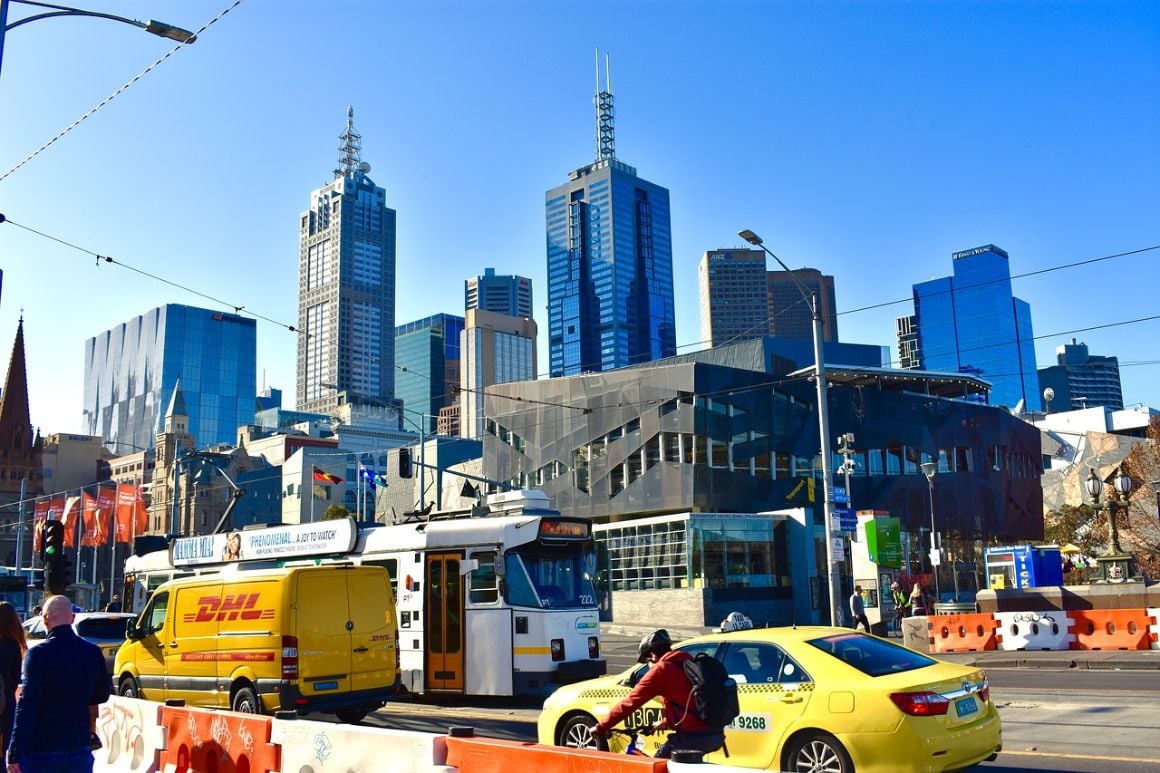 Coastal towns and cities like Byron Bay and Cairns have a good bus system to shuttle residents to important areas, like shopping centers. There will also be the chance to connect to major population hubs.
There are a few long-distance rail and bus networks that service the east coast along with connection Perth, Adelaide and Sydney.
Taxis and rideshare services are popular. Taxis are more common in lower-density areas. For those in quieter parts of Australia, it's best to have access to a car in order to travel great distances.
Taxi Ride (Airport to Perth) – $35
Car Rental (per month) – $720
Food in Australia
You may not fall in love with Vegemite on toast, but Australia has a lot to offer foodies. Whether it's a high standard or just plain snobbery, Aussies take pride in their culinary exploits. Compared to North America, there are very few thriving food chains in the country, with the local food scene made up of independent restaurants.
For this reason, eating out isn't just delicious, you'll find the quality of food is higher than in other western countries. Dining out all the time wouldn't be classified as healthy eating, but the quality ingredients and good portions means it's not unhealthy.
Australia, being a multicultural nation, has culinary influences from all over the world. The large Italian, Greek, Chinese and South East Asian communities continue to weave their magic and leave an indelible mark on the dining scene. However, it's pub food and brunch that Australia does exceptionally well.
Taking British fish and chips to another level, nothing tops eating a piping hot salty potato cake (scallop or fritter) on a sugar sand beach. Likewise, smashed avo on toast with a poached egg is pure Aussie heaven. Not to mention the classic Bunnings sausage sizzle – you'll see!
Sadly, eating out in Australia is not very budget-friendly, although there are several ways to save. For example, bring your own booze restaurants are common, especially in Chinese restaurants serving up dirt cheap (and damn delicious) dumplings. A feast could run you less than $15. Whereas a popular fusion restaurant will see the bill run into the $100s.
Because of Australia's ample farming land, supermarkets have quality, healthy produce from local farmers. Very few food items need to be imported. The main supermarkets across Australia are Woolworths (Safeway) and Coles.
Milk (1 litre) – $1.20
Bread (loaf) – $1.85
Rice (1kg) – $1.96
Eggs (dozen) – $3.50
Local Cheese (p/kg) – $7.95
Tomatoes (1kg) – $3.70
Bananas (1kg) – $2.55
Drinking in Australia
You'll be pleased to hear, tap water in Australia is safe to drink. You don't need to worry about purchasing plastic bottles.
A common feature in the height of Australian summer is a bottle of frozen water, which slowly melts throughout the day, providing a refreshing relief. You can buy a regular sized bottle of water in supermarkets and convenience stores for around $1.50. Or use your trusted refillable bottle.
As much as Australians are known for their love of alcohol, sadly, the beverages aren't cheap. A 24-pack of beer will be at least $35 wherever you go. With more popular brands going for around $40.
A beer at a bar won't be cheap, either. A pint of beer in Australia will usually cost you about $7-$9. The great thing about beer service here is that locals serve proper pints, costs already include taxes and you won't have to worry about a tip.
Why Should You Travel to Australia with a Water Bottle?
Whilst there's a lot that we can do when it comes to traveling responsibly, reducing your plastic consumption is one of the easiest and most impactful things you can do. Don't buy one-use water bottles, don't take plastic shopping bags, and forget straws. All of this just ends up in landfill or in the ocean.
Keeping Busy and Active in Australia
Once the dreaded jet lag has passed by, it would be remiss of you to fall into the same routine you had back home. Australia is famed for its work/life balance, as a pioneer of the 5-day, 40-hour work week.
With beaches, mountains and epic landscapes in abundance, not to mention a plethora of maintained public parks, it's easy to stay busy and active Down Under. Plus, cities like Perth, Adelaide and Byron Bay have exceptional year-round weather.
Not only does staying active stave off any potential homesickness and keep us healthy, it leads to more social opportunities. You can get your bearings in your new town, and weave into the community fabric.
Gym Membership – $45
Hiking – Free
Learn to Surf/Buy a Board – $50/two hours – $195
Yoga Class – $30
Bicycle Rental – $20/four hours
School in Australia
Education in Australia is renowned worldwide, and one consideration many expats have when deciding to move to the country. Expats will find plenty of options from public to private and international schools.
The public school system in Australia is free, although there are costs for books, uniforms and extracurricular activities. Those on permanent residency visas will be able to make use of the public system, while temporary residents will have to pay a tuition fee.
Your child's new school will align with your place of residence. Many Australian public schools are as renowned as their private counterparts, often outperforming them. For this reason, if you have decided on a specific public school, move into the corresponding district to guarantee a place.
Australia has several private schools in each major city. These will have consistently good infrastructure, with a high value on academics and school sport. The popularity of these private schools with international students means there aren't as many international schools in Australia. Private schools provide the option of completing the International Baccalaureate.
Fees for private schools in Australia will range from $3500 to $7000 per term.
Is This the Best Travel Pack EVER???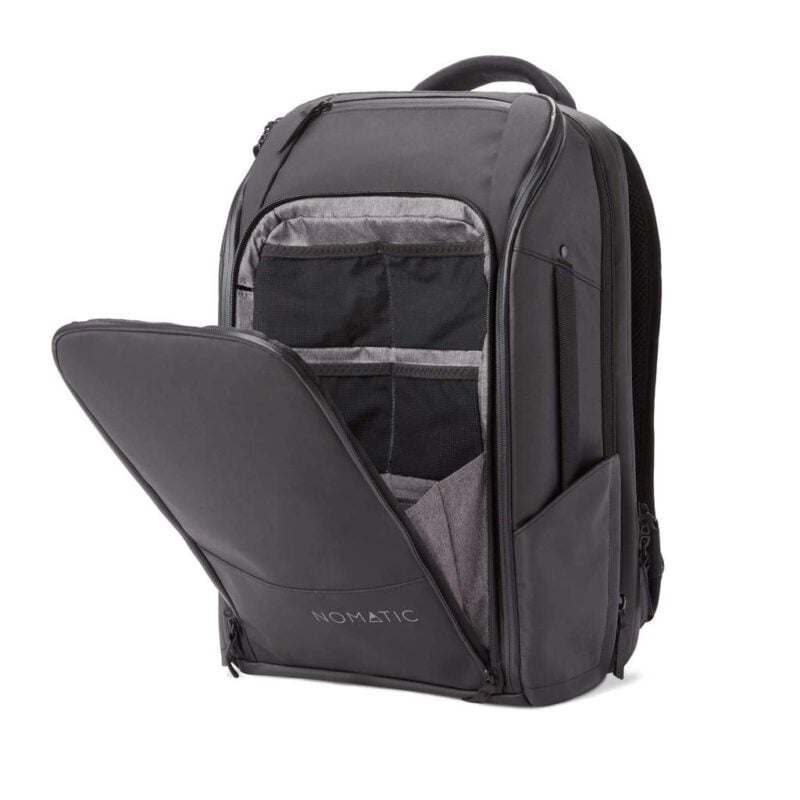 Medical Costs in Australia
Australia has one of the highest life expectancies in the world. Locals and expats enjoy a balance of healthy lifestyle, fresh food and a world class healthcare system.
Healthcare in Australia is a mix of public and private, with many residents taking advantage of both systems. The healthcare system called Medicare is available to citizens and permanent residents. It covers all public hospital visits, along with most consultations with your general practitioner.
Like other public systems, there is sometimes a wait to see a specialist in non-emergency situations. But, booking a meeting with your GP is often speedy.
Many residents choose to take up private health insurance in order to ensure quicker access to elective surgeries. However, there is no discrepancy in the quality of care between the public and private sectors.
Keep in mind that Australia is a vast, open land. Community hospitals may lack access to quality equipment or could have staff shortages. Often those out of the city will need to be sent to the nearest major hub for care.
Pharmacies are easy to find in Australia, with many open 24 hours. Prescriptions aren't expensive, but you will need a reference from your GP before claiming.
For those on a temporary visa, there will be out-of-pocket costs for hospital stays and doctor visits. In order to be granted a visa, temporary residents must have at least a basic form of private health insurance.
SafetyWing offers a monthly healthcare plan which covers Digital Nomads, expats and long-term travellers. We have been using it ourselves for a while now and find them to provide great value.
Visas in Australia
Australia offers a variety of visas that cover travelling, working and residency. The abundance of options and diverse rules based on nationalities can make it difficult to navigate.
A common way for people to travel to the country is on a tourist visa. Some nations will be able to apply for an ETA ahead of time. This essentially grants you a Visa on Arrival, allowing you to stay within Australia for up to 90 days. Some travelers decide to complete a 'visa run', however, it always comes with the risk that customs will knock you back on re-entry.
As always, a tourist visa doesn't allow for employment and that includes those traveling as digital nomads.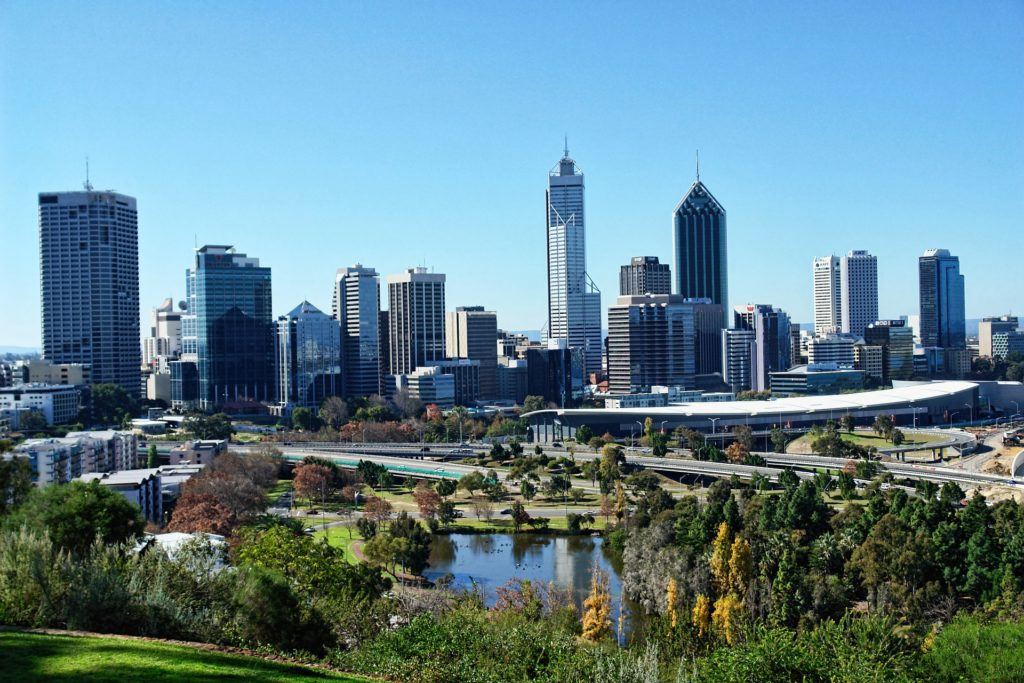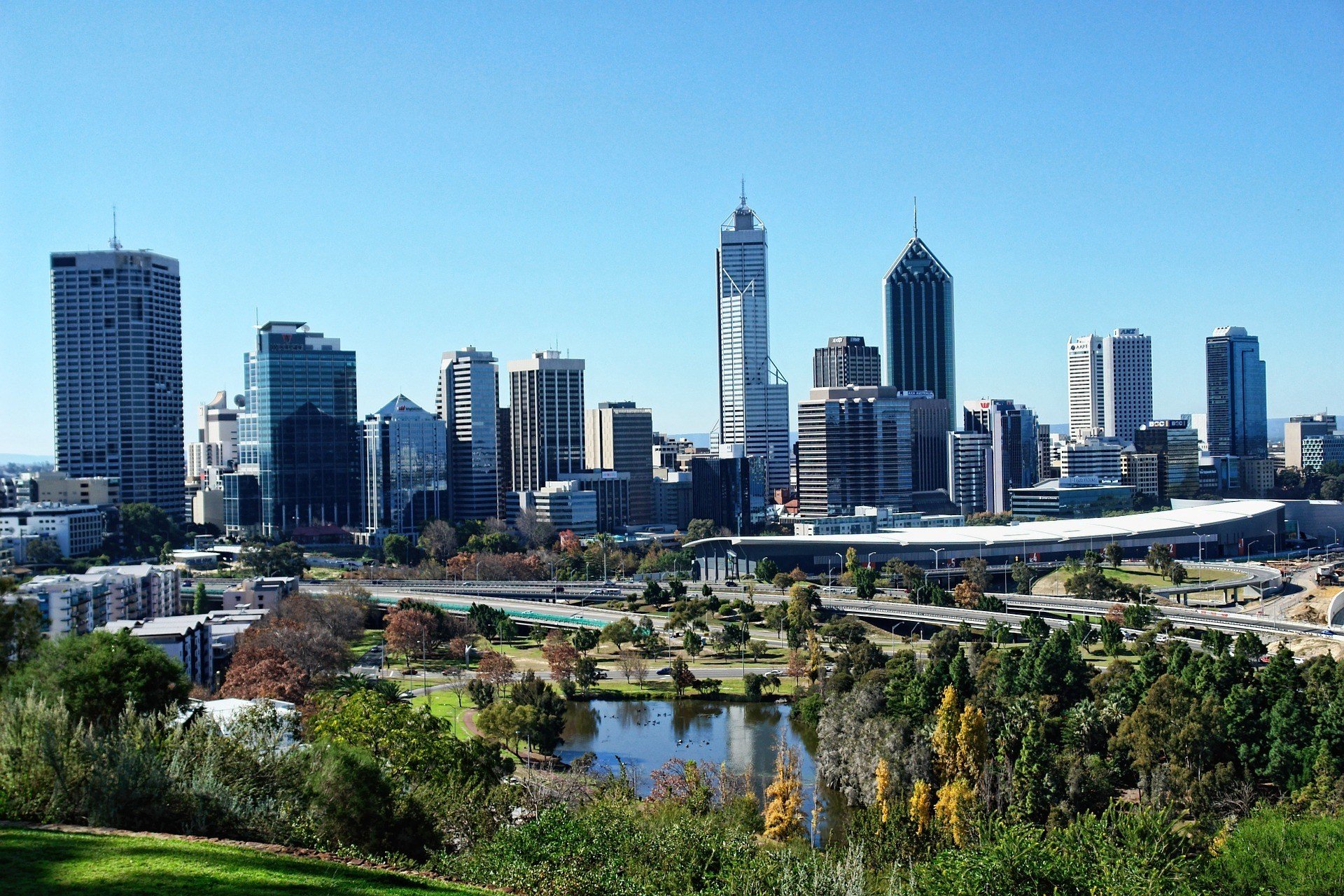 The popular choice for those aged between 18 and 30 (35 for some) is to take part in Australia's Working Holiday Program. This is a 12-month visa that can be extended, allowing you multiple years of work around the country. This is a great option for those considering a gap year in Australia.
The caveat, however, is 3 to 6 months of so called 'farm work' in remote parts of the country in order to be eligible for an extension. If farm work in the Red Center doesn't tickle your fancy, luckily resort work in spectacular places such as Uluru/Kata Tjuta National Park also counts towards your extension.
For skilled migrants, there are several options to consider. Australian immigration works on a points basis with every qualification and your age considered. Some visas will require sponsorship from a local company, while others will require you to match to skill shortage around Australia.
Banking in Australia
For those moving to Australia, you'll be happy to know that the local banking system is forward thinking and puts up few barriers for expats. Major banks such as NAB, ANZ and CBA have options that allow expats to open accounts before the plane even hits the tarmac.
However, before you begin transferring and spending money, you'll need to attend an in-person interview. The process is straightforward, and will usually require a form of ID, your visa, and address.
Online banking in Australia is also a strength, with instant and free transfers between accounts and separate banks.
ATMs are readily found across the country, but many will come with small fees. Choosing a major bank like the ones listed above will help you find more ATMs that won't charge a fee.
Keep in mind that as you settle in Australia, your home card will continue to rack up international fees. Opening a local bank account should be at the top of your to-do list. Until then, transfer your funds to a travel card. Payoneer and TransferWise offer great travel cards that will mitigate fees and keep your budget in line.
Taxes in Australia
Anyone who works in Australia will inevitably have to deal with the taxman. For the majority, taxation in Australia is fairly straightforward. Your employer will take out a cut of your pay and at the end of the financial year (30th of June) they will send you a tax slip.
From there, you can engage with an accountant or use one of the multitudes of online and government websites to complete your tax return. If your situation is simple, it can be completed within an hour and your return (if any) will be deposited straight to your bank. The due date for your tax return is October 31st, giving you plenty of time to get your affairs in order.
If you've maintained ties to your home country, you may have to pay taxes in both places. If you're not sure, get in contact with an international tax professional.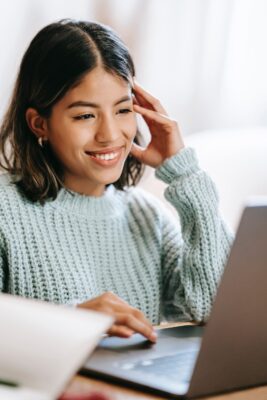 Earn $$$ ONLINE Whilst Travelling the World!
Keen to live the digital nomad dream while travelling the world? Who the hell isn't?
Teaching English online is a surefire method to earn a consistent income on the road. Work from anywhere, change some lives, and earn some dollaridoos while you do it!
Check out this detailed article for everything you need to know to start teaching English online.
Now that we've covered the basic budget, food and lifestyle, you may feel ready and confident. However, if it was that simple, people would move to Australia every day. This isn't to scare you off, but to embolden you and get you thinking about what unexpected costs may arise.
All best laid plans can easily come crumbling down thanks to an unseen pothole in the road, an extra expense that causes an unfortunate snowball effect. You can predict a lot of them, such as visas, rental deposits and car payments. Some aren't as easy, but by getting the ball rolling, you'll find yourself better prepared.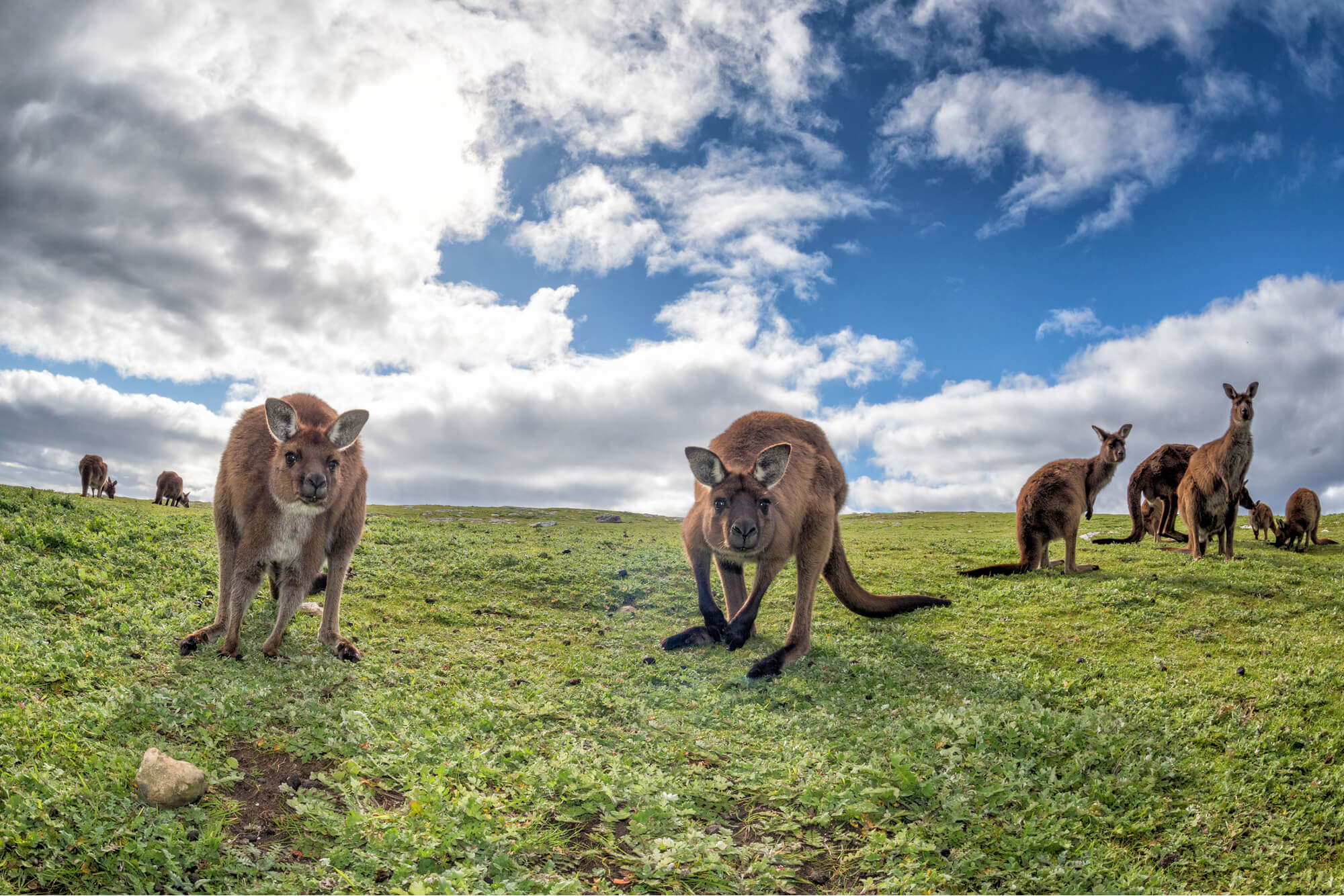 Australia is an isolated country, with its major cities spread far and wide. This can make travel within the country expensive. A flight from Sydney to Perth is over four hours. Without the demand seen in North America and Europe, domestic flights aren't cheap. Likewise, traveling to Asia. Gone are the days of dirt cheap travel between neighboring countries.
The local housing market is a tough egg to crack. Competition for regular homes is fierce as the stockpile of young people unable to afford a property grows. While we can't predict the future, if you're sticking around long-term, it may be best to start planning.
We spoke of domestic and international travel, but often the biggest unexpected expense is a sudden flight home. Australia is essentially a full day of flying wherever you go. Although you may feel confident of not needing that extra cash in your budget, it will be comforting to know you've got the funds in an emergency.
Insurance For Living in Australia
The Lucky Country has a low crime rate and is a very safe place to live, regardless of where you base yourself in the country, whether it be Cairns, Perth, or Wollongong.
But as we know, things can happen and often when you can least afford them to. As you scramble around trying to make yourself a home, accidents can happen. Whether it be an unfortunate tumble when surfing off the west coast, sunstroke after a hike through the desert, or leaving your phone on the train, it's always best to be protected.
Even with Australia's healthcare system, temporary workers will still have out-of-pocket costs, and hospitals can't bring back a lost phone. That's why we suggest SafetyWing. We mentioned them above and they have budget-friendly plans that cover expats, travelers and digital nomads.
Month to month payments, no lock-in contracts, and no itineraries required: that's the exact kind of insurance digital nomads and long-term traveller types need. Cover yo' pretty little self while you live the DREAM!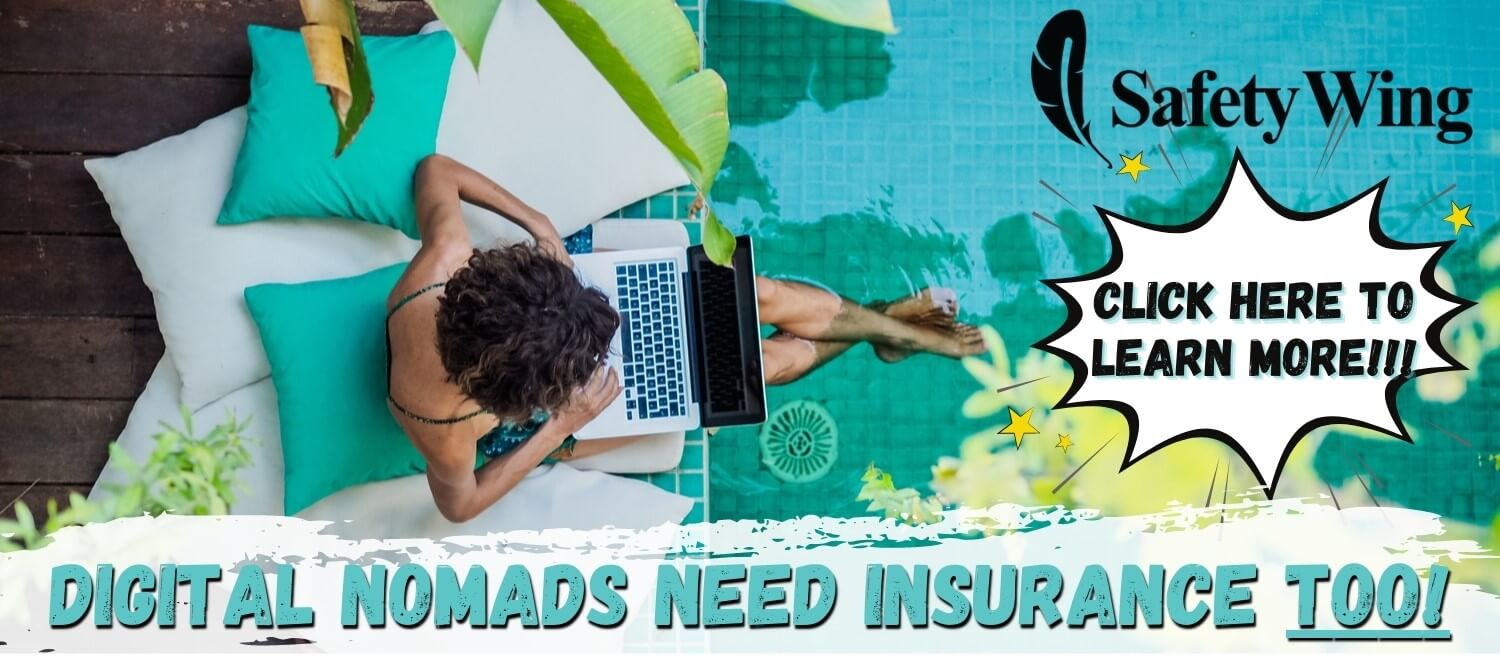 SafetyWing is cheap, easy, and admin-free: just sign up lickety-split so you can get back to work! Click the button below to learn more about SafetyWing's setup or read our insider review for the full tasty scoop.
Moving To Australia – What You Need To Know
With the costs of living in Australia covered, let's dive into what life is like Down Under.
Finding a Job Australia
For those who are arriving without prior sponsorship, the hunt for a job begins on the first day. Although Australia is a vibrant and diverse international marketplace, it's tough to land your dream gig. There is an abundance of over-qualified applicants which can make it feel like a lottery.
Making connections and applying directly to businesses where possible are ways to stand out. This way, you won't be one paper out of a hundred for HR and management to sift through on job websites.
In Western Australia and Queensland, home to Perth and Cairns, respectively, mining is an enormous industry. Entry-level positions are possible and come with a great pay packet. But expect tough working conditions and time away from home.
Other major industries include agriculture, which is present in every state and territory. Finance and healthcare are two other lines of work that employ a lot of expats and can provide a foot in the door.
For those on a Working Holiday Visa or with temporary work permit, the service and tourism industries are your best bet for quick employment. Tourism in Australia is huge and comes with the potential for you to see more of the beautiful country and get paid for it.
Across the board, Australia is known for high wages. This is particularly clear in hospitality, service and tourism. With a high minimum wage, and employee protections, you don't have to work alongside finance wizards to make decent money in Australia.
Or…Go with Global Work and Travel
If you've read this far and are starting to think there are just too many logistics of hauling my entire life to Australia, why not try a working holiday with Global Work and Travel. Not only do they assist you with opening a bank account AND the working holiday VISA process, but you'll also be provided with a trip coordinator to help with accommodation support, airport transfers and finding that coveted job.
You'll even have a virtual interview with one of Global Work and Travel's vast network of partner companies before you step on a plane. You'll arrive in Brisbane where you'll stay for 4 nights and receive your SIM card (yes, they arrange this for you too) before travelling to your next destination to start your working holiday adventure in industries such as tourism, sales, hospitality and more.
Global Work and Travel's Australia program offers destinations such as Melbourne, Sydney and Brisbane or you could choose to go all the way from the Outback to Lady Elliot or Frasier Island. The Global Work and Travel office will be on hand to assist you throughout your stay of 6 to 24 months in Australia with a 24/7 helpline available. There isn't much that GWT doesn't help you with so pack your sunnies! You'll get a free surfing lesson too.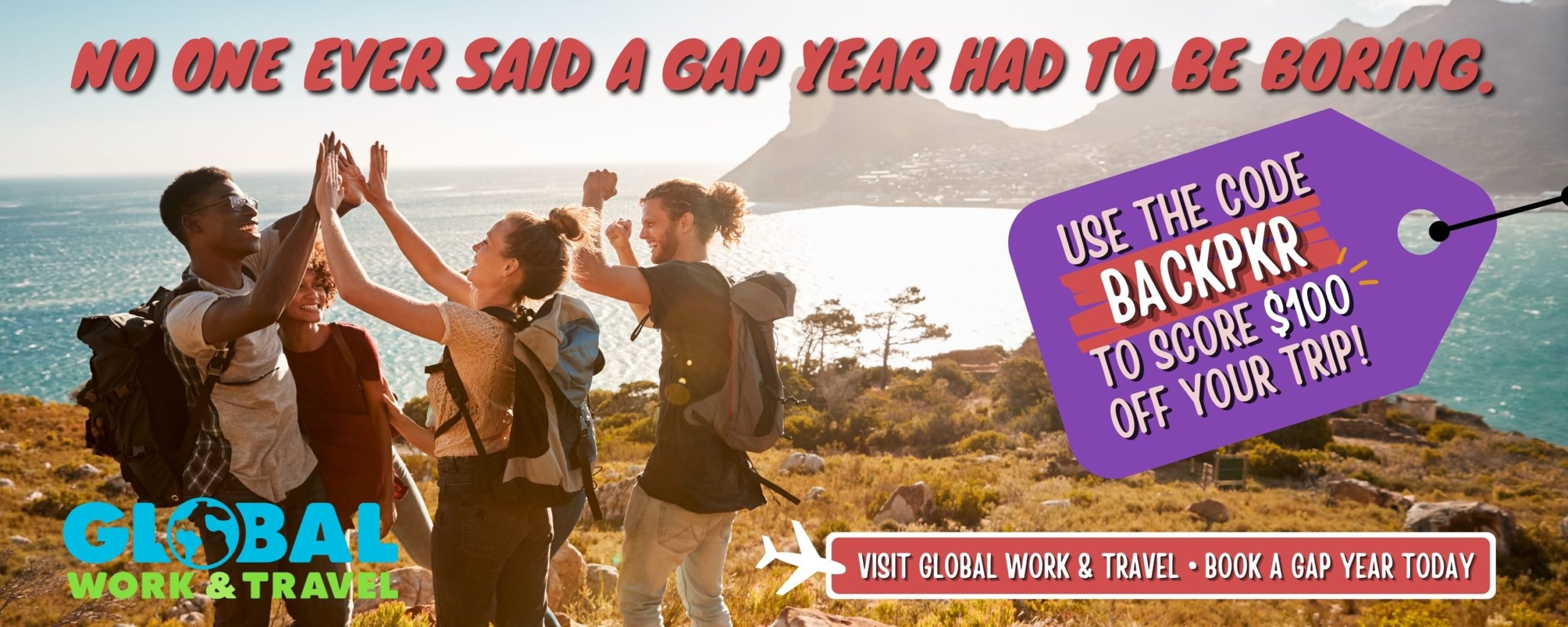 Where To Live in Australia
Australia isn't just an island country, it's a continent all on its own. There are vast distances between cities. Victoria, one of the smallest states in Australia, is the same size as England. With a population of just over 25 million, Aussies tend to converge in each state's biggest cities.
Seventy percent of the country is semi-arid, or arid land. So, it's no surprise that almost 90% of the population lives within an hour of the coast. Compared to other countries, there aren't as many mid-sized towns, so employment opportunities can drop dramatically the further inland you get.
Before you pick a place to live, get on the ground and explore as much as possible. Here are five great places to live in Australia (that aren't Sydney or Melbourne).
Wollongong
56 miles (90km) south of Sydney, Wollongong offers an outstanding balance between classic Australian scenery and work opportunities. The family-friendly environment comes with an active lifestyle of stunning beaches and parks. The 'Gong' also has ample community events, theater, galleries and live music.
Being so close to Sydney, many expats choose to make the daily commute either by car or train. However, this might cause issues down the line.
Beautiful Family-Friendly Area
Beautiful Family-Friendly Area
Wollongong
With stunning beaches and a thriving social scene, Wollongong is ideal for young expats and families alike. Explore the area, enjoy live entertainment and spend long days soaking in the sun on the sand.
Cairns
As the main gateway to Australia's iconic Great Barrier Reef, Cairns is a prominent tourist destination. The town itself has a thriving nightlife scene, beachside resorts and unbeatable coastal scenery. It's easy to see why many choose to retire here, or just north in Port Douglas.
Because of its connections, not just to the reef but to the Whitsundays and the historic Daintree Rainforests, tourism is a big industry here. You'll experience balmy winters, but on the flip side, the humidity and heat in summer can be stifling.
Thriving Tourist Area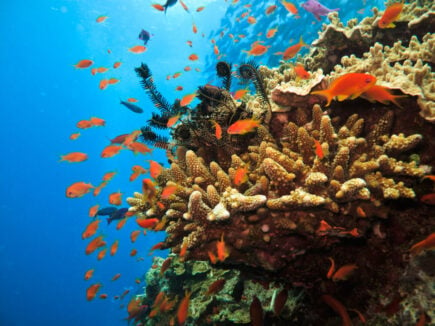 Thriving Tourist Area
Cairns
With the Great Barrier Reef, a thriving night-life and access to the Whitsundays, Cairns is a bustling tourist town that has plenty of hospitality industry roles. It is also popular for retirees thanks to its beauty and peaceful atmosphere.
Byron Bay
A small coastal town in New South Wales, Byron Bay, has a fame that belies its small population. Like the two places listed above, Byron Bay comes with beautiful white sand beaches and turquoise waters. The town is quaint and a popular holiday destination for Sydneysiders who enjoy the laid-back atmosphere.
The work opportunities are somewhat limited, with many retiring expats moving in. The service and tourism industries provide the most opportunities in Byron Bay.
Popular Beachside Haven
Popular Beachside Haven
Byron Bay
For those who love to be near the water, Byron Bay is a perfect place to stay. Although job opportunities are limited, it is an ideal area for digital nomads and weekend getaways.
Perth
Although isolated in Western Australia, Perth is a thriving metropolis in its own right. There are several large industries which make it the best of the five places for those pursuing major careers. Finance, technology and engineering are major players in Perth, while the city has great connections to the many mining sites around the state.
Beyond work, Perth offers pleasant year-round temperatures, world class sports stadiums and, as always, beautiful beaches. There are also several exotic wineries on the city's fringes.
Area with Best Job Opportunities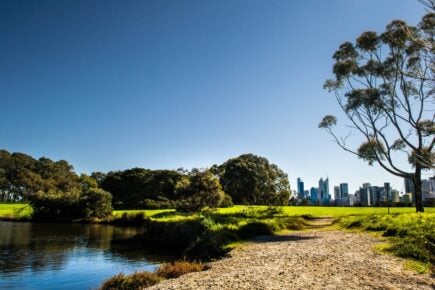 Area with Best Job Opportunities
Perth
If you're looking to further your career, Perth is the place that has the widest range of industries. From the financial sector to engineering and mining, you can find a long-term role here. It offers an idyllic work/life balance.
Adelaide
With a population of over 1 million, Adelaide is an outstanding example of a smaller city providing excellent quality of life alongside work opportunities. South Australia's capital maintains a country feel and offers some of the more affordable housing of any city in Australia.
The city is diverse, with many international festivals and restaurants. Locals love having easy access to the wonderful vineyards in the Barossa Valley, and the picturesque Adelaide Oval is ready to welcome sports fans.
Area with Affordable Housing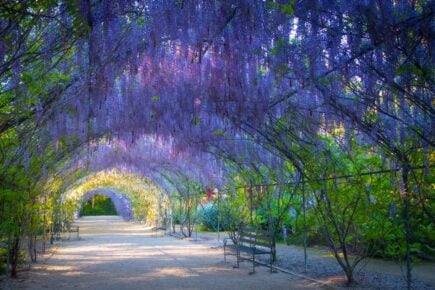 Area with Affordable Housing
Adelaide
For young professionals and small families, Adelaide is the perfect place to make your Australian home. Featuring affordable housing as well as a wide range of job opportunities, it is an ideal spot to start your Aussie life.
Australian Culture
It's easy to picture life in Australia as somewhat of a mix of US and English culture. But having grown from a convict colony, there are several complexities to Aussie culture that can catch expats off guard.
Australians place a strong emphasis on equality – no person is bigger than the other – which is how 'tall poppy syndrome' has developed. If one ever gets too big for his/her britches, or boasts, their friends will be sure to bring them down a peg.
Locals are relaxed and easy-going people, so it's hard to know when an Australian is being formal or informal, especially in a workplace.
Overall, expats won't have a hard time making friends at work, although socializing within the community can take some further effort.
Pros and Cons of Moving To Australia
Even with its beaches, metropolitan cities and Uluru, Australia isn't perfect. Here are some pros and cons of moving to Australia.
Pros
Quality of Life – The balance between excellent weather and working opportunities is one of the top reasons expats consider Australia.
Healthcare – The universal healthcare system is high quality, offering free public services and private options.
Wages – Especially for those in temporary work, Australia places an emphasis on strong liveable wages.
Nature – Home to the Great Barrier Reef and Kakadu National Park, Australia has unique and accessible protected areas.
Cons
Isolation – Australia is far from many countries and the time zone can make it difficult to stay in touch.
High Cost of Living – The quality of life in Australia doesn't come cheap, including an expensive housing market.
Lack of Options – Outside of major cities, expats may find it difficult to find career opportunities.
Citizenship – The path to Australian citizenship is long and arduous, and that's after securing your work permit.
Living as a Digital Nomad in Australia
The digital nomad scene in Australia continues to grow, especially as travel workers are joined by those who can now work from home. There is a growing online workforce in IT, marketing, design, sales and writing.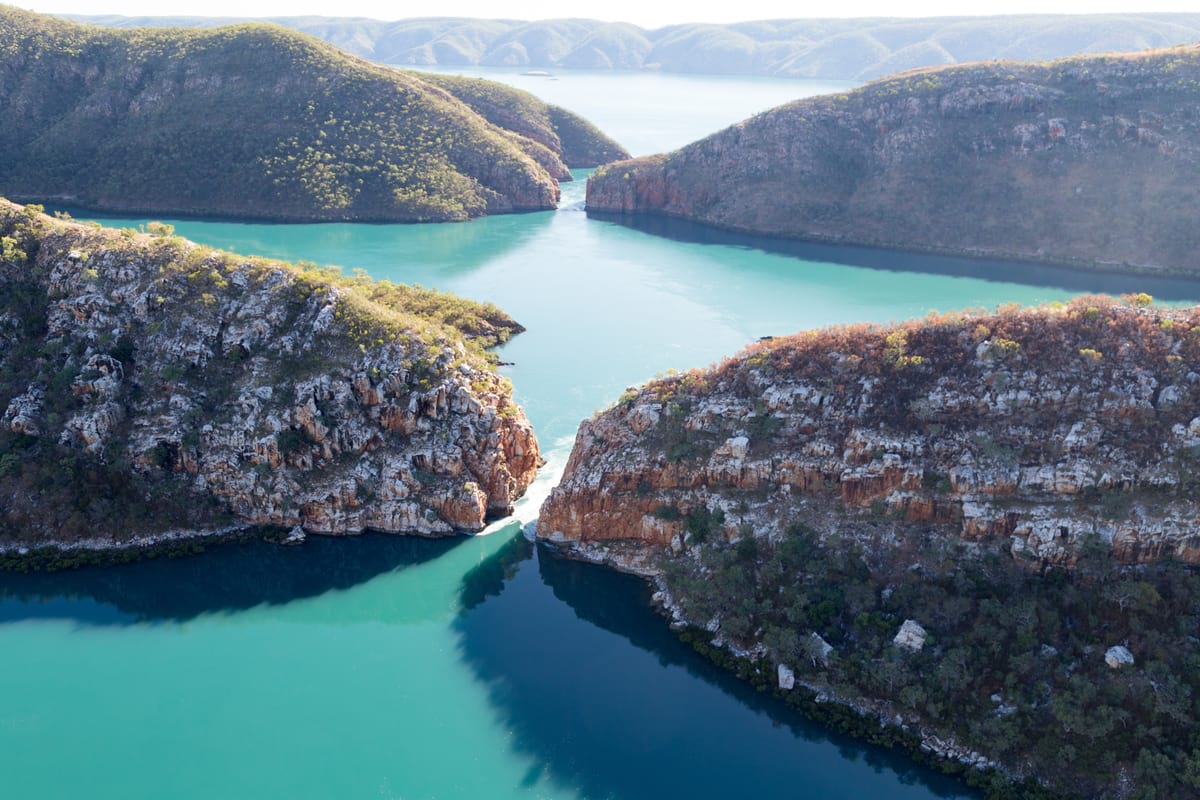 Australia's high cost of living may stop some digital nomads from staying in the country long term. However, the infrastructure and ability to get internet, even in some remote places, makes Australia an ideal destination for nomads.
Internet in Australia
For those who work all week on their laptops and need the internet, you'll find reliable Wi-Fi around Australia. Most notably in the cities, but don't expect the speeds to be fast. Australia's internet speed ranks among the slowest out of developed countries at 42Mbps.
Australia botched the rollout of the National Broadband Network, which was an already outdated technology. Luckily, you can still set up fibre optic or other faster options. Cafes and workspaces also have strong and reliable internet.
Data in Australia is very cheap, with 30gb plans going for as little as $22. You won't have to sign a lock-in contract either!
The Future of the SIM Card is HERE!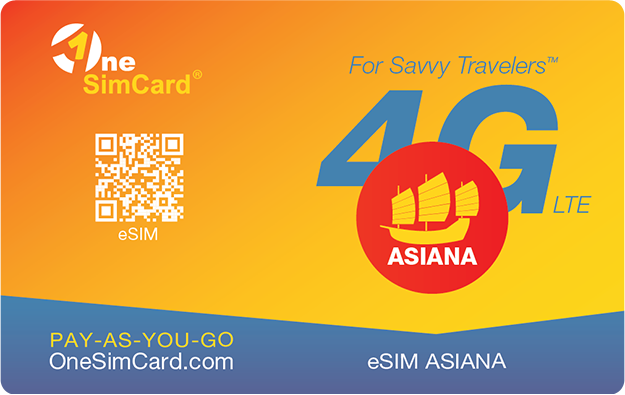 A new country, a new contract, a new piece of plastic – booooring. Instead, buy an eSIM!
An eSIM works just like an app: you buy it, you download it, and BOOM! You're connected. It's just that easy.
Is your phone eSIM ready? Read about how e-Sims work or click below to see one of the top eSIM providers on the market and ditch the plastic.
Buy an eSIM!
Digital Nomad Visas in Australia
Currently, there are no digital nomad visas in Australia. For those under 30, the ease of getting a Working Holiday Visa makes it a popular option for digital nomads in Australia. This places no restrictions on your working rights.
If you want to forego the fees and process, getting a tourist visa is simpler and cheaper. Nomads will not be legally able to work on this visa. However, online work is unlikely to raise eyebrows as long as you don't open an Australian bank account or pursue local clients.
Co-Working Spaces in Australia
The benefits of working online are well known. The ability to travel from place to place while maintaining a form of income is a dream of many. Although it can be a fiercely independent lifestyle, there are many benefits to joining a co-working space.
Co-working spaces continue to grow in rapid numbers throughout Australia's major cities. There are dozens in Sydney alone. They offer the benefit of networking, along with the chance to bounce ideas off of like-minded individuals.
Spaces in Australia are of high quality with great internet and amenities. They offer a sense of community, resources and extra-curricular activities to stave off regularity.
Sign up for a "hot desk" or have an entire office space and conference area for your team. For example, Flow Space, near the beach in Perth, offers community memberships and hot desks for $40 a month. Full-time memberships come with 24/7 access and go for $580 per month.
Final Thoughts on Australia Living Costs
Australia's high cost of living can be navigated thanks to their higher wages. This opens the door to more opportunities and choice. Down Under promises to bring a healthy and active lifestyle, with easy access to the outdoors and pleasant year-round temps (except in Victoria and Tassie, sorry!).
With a wide-range of industries and top-notch training, expats will have the chance to pursue their chosen career or begin anew. The biggest challenge facing those moving to Australia is the distance from home. Navigating homesickness and expensive flights is something newcomers should be prepared for before starting on their exciting journey.
---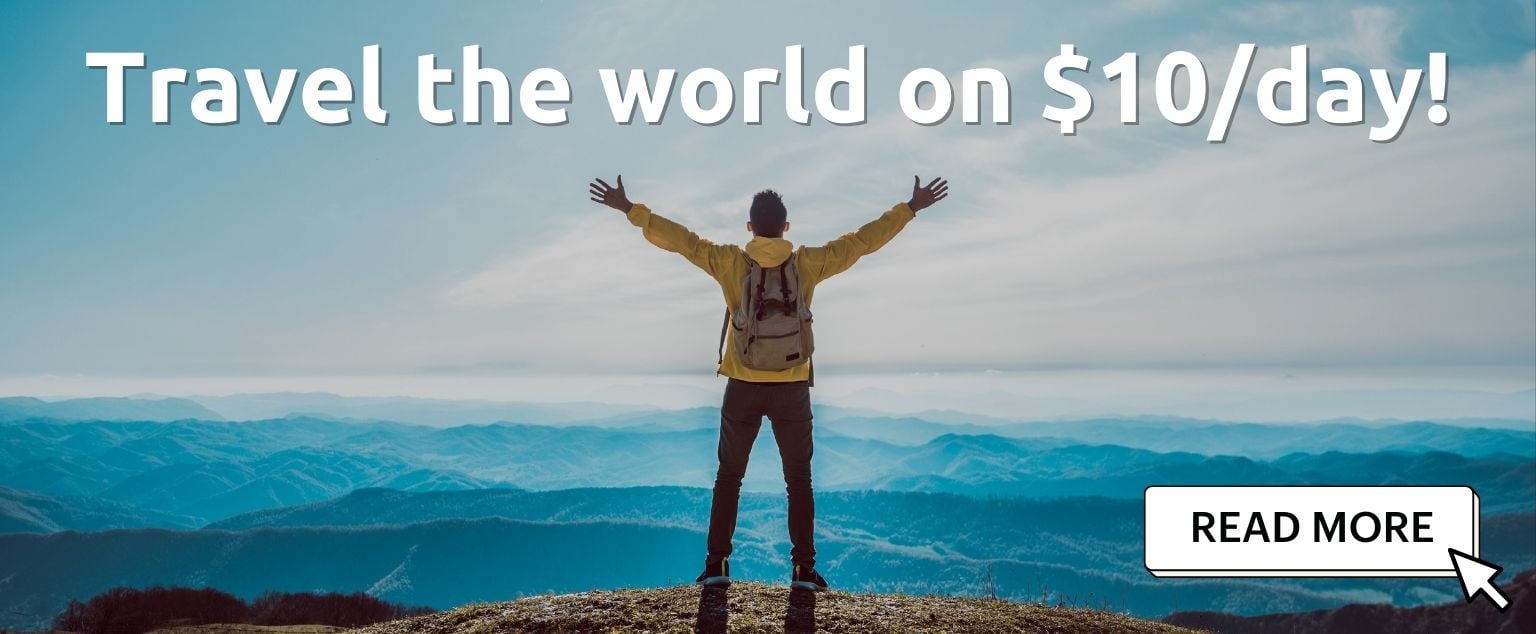 And for transparency's sake, please know that some of the links in our content are affiliate links. That means that if you book your accommodation, buy your gear, or sort your insurance through our link, we earn a small commission (at no extra cost to you). That said, we only link to the gear we trust and never recommend services we don't believe are up to scratch. Again, thank you!