Taking a gap year is something EVERYONE should do at least once in their lifetime.
I don't want to hear a word of those narratives that says you should only be focusing on your career or future.
A gap year in a destination like Australia offers a bunch of benefits including new experiences, perspectives, skills and fan-bloody-tastic memories to last a lifetime.
There's something beautiful that comes when you change the pace of life and dedicate yourself to doing things differently.
Whoever you are and whatever calls you, come do a gap year in Australia!
Yes, I'm talking to you city people, country folk, beach bums, snow bunnies, mountain dwellers, and everyone between.

Do You Want to Travel FOREVER??
Pop your email in below to get a FREE copy of 'How to Travel the World on $10 a Day!'.
Why Take a Gap Year in Australia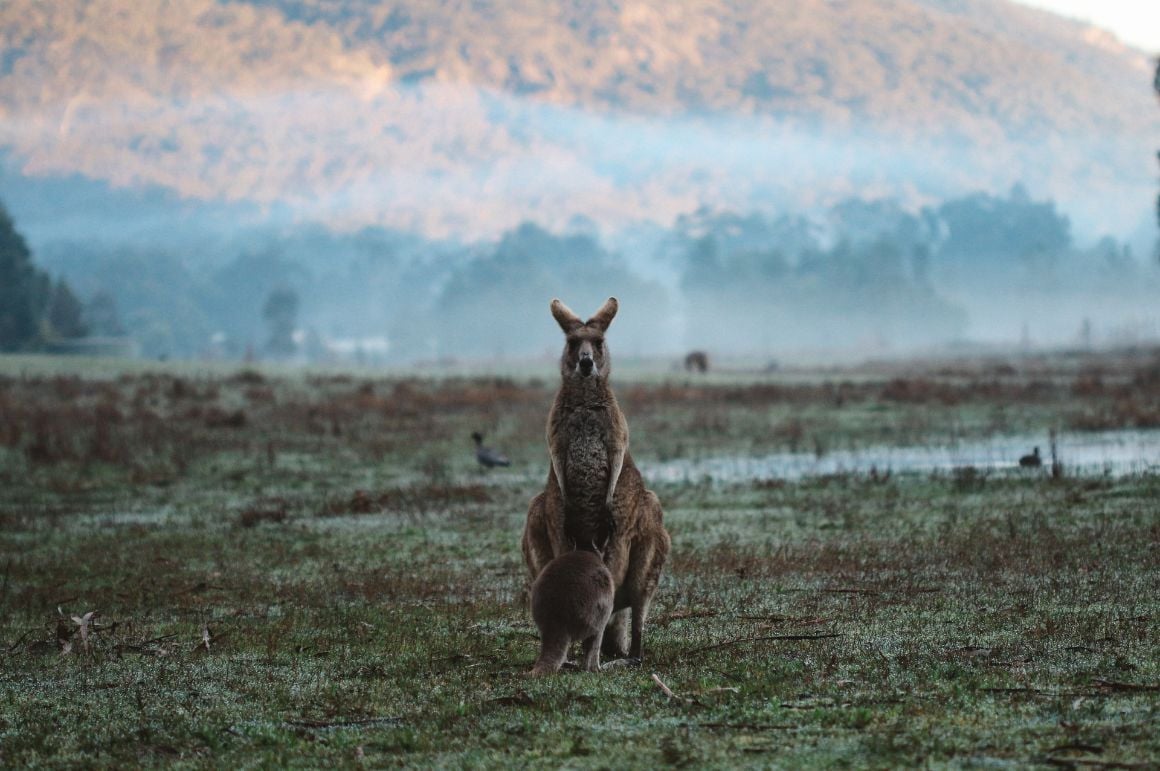 Are you fresh out of school and keen to learn from the school of life before getting back into studying? Or maybe you're a professional in need of a sabbatical, and considering a grown up gap year.
Whether you're after a career boost, a damn chill time or a whole bunch of new and exciting memories, there are endless reasons why you should plan a gap year in Australia. Here's a cheeky look at a few reasons why.
Slow travel, baby – Australia is not a small country. Why rush? Spend some time to uncover all the magic. You can take it nomad style on the road in a van or use your weekends to explore the countryside from your city home base. Taking it slow will likely make it a cheap gap year too. Visiting Australia will be a dream come true.
Learn new skills for the future – You're bound to pick up useful skills as you go. These could be the resilience you learn as a fruit picker, the industry experience you get at your internship or the multitasking you refine as an Au pair.
Language immersion – Immersing yourself in a language is the best way to boost your fluency. If you're a native English speaker or not, immerse yourself in the coolest of all English-speaking accents. Some may contest and say Australian's don't even know how to speak English. I beg to differ – embracing the drawn-out 'O' sounds, shortening your words and whacking mate, yeah or nah onto every sentence is bound to win you some street cred.
Take a well-earned break – Whatever you've been doing before, it looks like you deserve a break to me. What better way to do it than by chilling on the beach, by a river in the bush or in a country pub. However you unwind, why not do it in Oz?
How to Plan a Gap Year in Australia?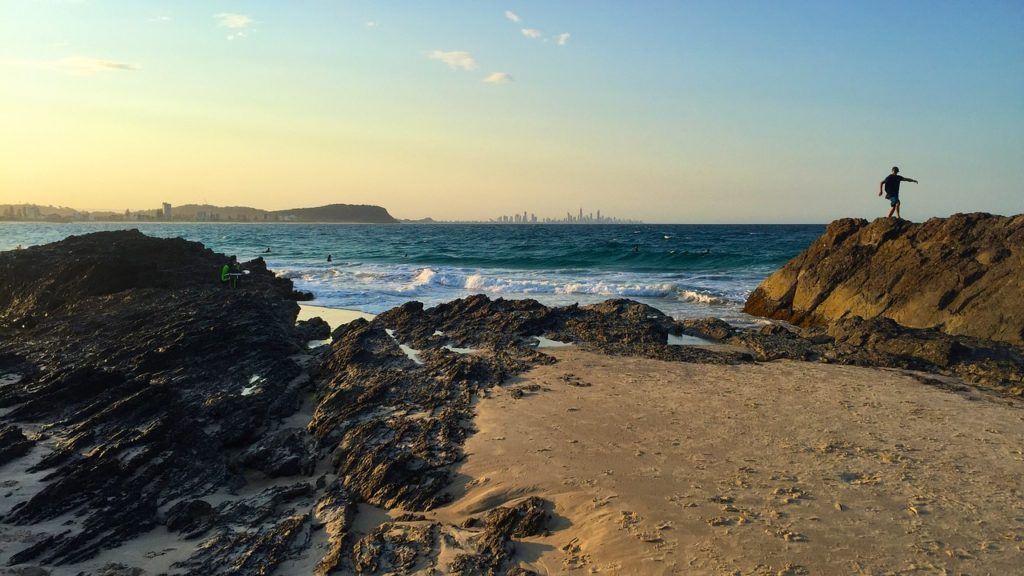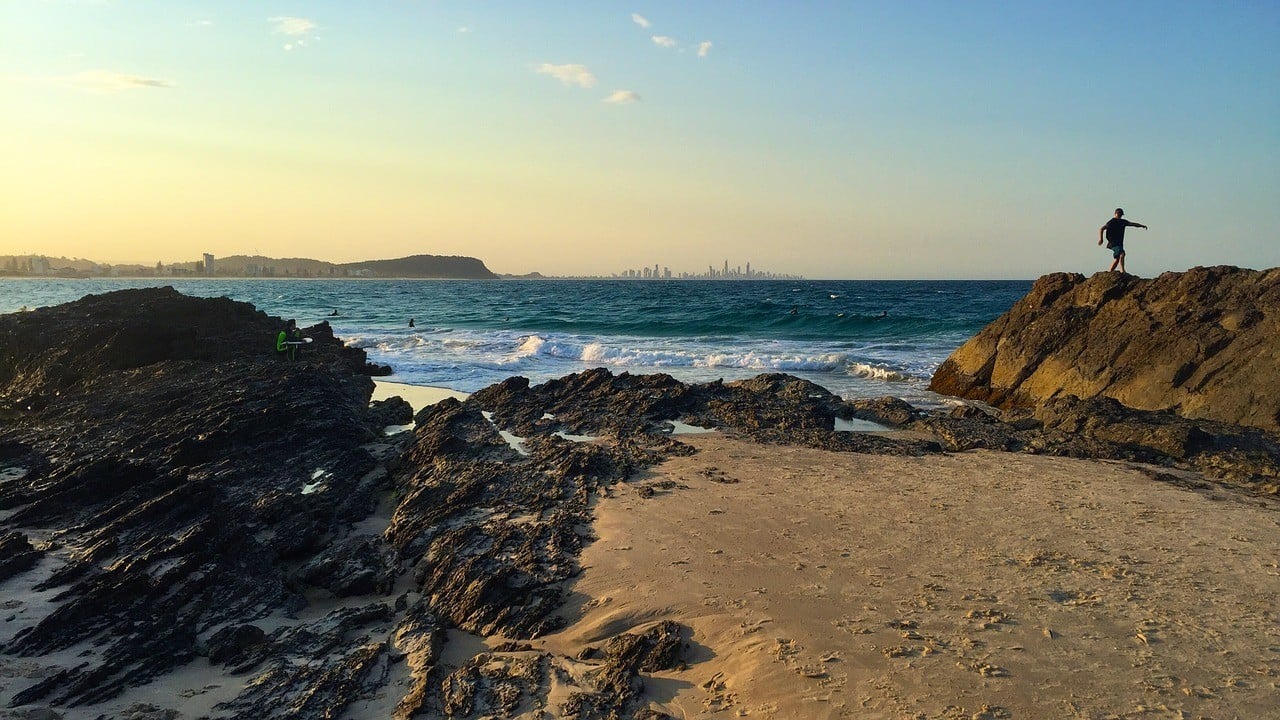 Where oh where do we start when it comes to planning?
Let's break it down into sections to make the task seem a little less daunting. These aspects of travel are super important when you're planning a trip of any kind, feel free to make your own notes!
1. Budget
It's worth knowing your budget before you travel anywhere, but especially before a destination like Australia!
Australia is known for many things, but being a budget destination is not one of them. It can be hella expensive.
So do you have a chunk of savings that can comfortably cover you to explore all corners of the country? If that's you, good on ya! Feel free to shout the next round of drinks too.
If it's not you, you might plan on earning cash with a job as you go or saving cash by volunteering along the way. More on those topics to come!
2. Your Criteria
A cool thing about travel jobs is that everyone does it differently. Before you head off, have a think about how you want to experience your gap year in Australia.
Get ready to ask yourself all the questions.
Will you be bringing your trusty backpack or a suitcase on wheels?
Keen to rough it or enjoy the finer things in life? City or country?
Will you move around a lot or have a base?
Whoever you are and whatever you want, you can create your ideal experience.
3. Pre-planned vs Winging It
I'll be honest with you, I am not a planner. At the best of times, I may have planned out my life a few weeks in advance. The look of terror on the faces of the planners in my life when they consider this….it's clear the 'winging it' approach to life is not for everyone.
If that sounds like you, I know just the team of experts who can help you out. The folks at Global Work & Travel offer assistance for organising gap year programs in Australia, and other countries around the world. This includes help on work placements, visas, accommodation and all that jazz. They can even help you get job interviews with kickass local businesses. It's nice to feel supported, right? As much as I am not a planner – you better believe I will jump at the opportunity to have people sort out that tricky bureaucracy for me.
Alternatively, you could also go with Worldpackers. It's an online company that connects travelers with foreign volunteer hosts who then work in exchange for housing. You basically get to live for free by helping the company or business with a few hours every week. Worldpackers also offers a plethora of additional resources, a great support network, a blogging platform for collaboration, and a whole lot more – ideal for your gap year!
Now I know there are some of you out there who can't stomach the thought of a regimented or even pre-planned trip. Don't stop reading though, as you can totally wing a gap year with nothing more than a visa, some cash, and a (loose) plan! This option is great for those who don't have too many financial limitations.
4. Duration
How long do you have?
If you're a student, you might be trying to fill in the time between your uni semesters. If you've got commitments back at home – like a house, pets or a family – your trip may be on the shorter end of the scale.
Heck, you might even just want to go with the wind and plan to relocate to Australia as long as it feels good! There's no reason you can't bend the 'rules' and go for a shorter, or longer time, than a 12 month year.
Is This the Best Backpack EVER???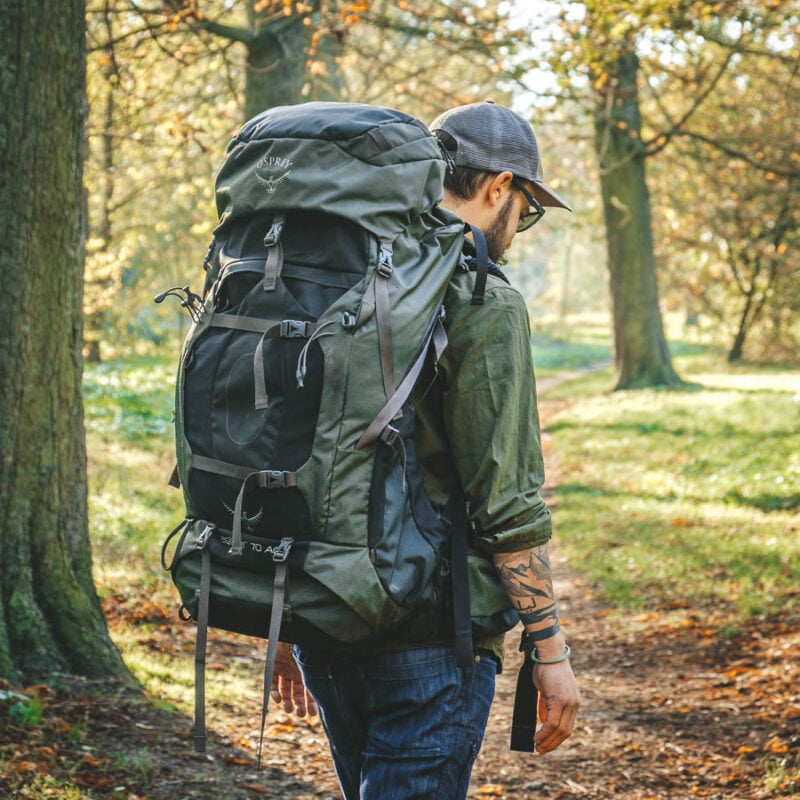 Gap Year in Australia Budget
How should you budget your cash for your gap year in Australia?
Australia has the reputation for being an expensive destination, which isn't untrue. If you're interning abroad or travelling around and don't plan to work, it will get expensive. But Australia didn't get its reputation of Absolutely Epic Gap Year Destination by simply overcharging their visitors and sucking their bank accounts dry. Alongside all the natural and cultural wonders, if you're able to work and earn $AUD, there's potential to make some decent cash.
Your budget will vary a lot depending on where you choose to base yourself and the lifestyle you live. For example, if you choose to rent in a share house in a rural area, your rent is going to be a lot lower than a studio apartment in the trendy neighbourhoods of a city.
The cost of living in Australia is often vastly different between cities too. For example, Sydney and Melbourne are the biggest cities in the country, though the cost of living and exorbitant cost of rent in Sydney is bound to have any Melburnian trembling in their boots. It's worth doing a bit more specific research if you have a particular destination in mind.
We crunched down the numbers to give you a guide of what to expect for a monthly budget in Australia. Do remember though, budgets are subjective. If you're the type to sip on cocktails and dine out on the regular, you better budget a bit more pocket money for your time in Oz.
Your life will no doubt involve other costs, so consider this a skeleton budget.
Gap Years in Australia

| Expense | US$ Cost |
| --- | --- |
| Rent (Private Room vs Own place) | $500 – $2000 |
| Eating Out | $10-30 |
| Utilities | $115 |
| Groceries | $140+ |
| Public Transport | $115 |
| Fuel (per litre) | $1.15 (As of Jan 2022) |
| Internet | $40 |
| Phone Bill | $15-60 |
| TOTAL | $1,100+ |
Visas for Gap Years in Australia
A decent chunk of the time spent planning your gap year in Australia is likely to go to the visa process. I wish I had a magic wand to relieve you of this bit, but alas it is a hurdle you have to jump to get to the land down under.
These are the visas options for this kind of trip:
Tourist visa – If you're planning on travelling in Australia but don't plan on working, go for a tourist visa. They are usually granted for stays of three, six or 12 months. On this visa, you won't be able to work but you will be able to enjoy the sights and have a damn good time.
Working Holiday Visa – This hot little visa is specially crafted for 'young adults who want an extended holiday and work [in Australia] to fund it'. It's for people aged between 18-30 (or 35) from certain countries. It gives you 12 months of working rights, though if you complete three months of work in rural areas you can extend it to 24 months. Sounds pretty good right? You can check if you're eligible here.
Student Visa– A student visa in Australia allows you to study a course, and live and work while you study. You're able to work up to 40 hours per fortnight with this visa. This leaves you with plenty of time to hit the books, earn some cash and live your best life in Australia.
I'm not gonna lie to you, applying for visas in Australia is no walk in the park. The process involves various steps, potential tests, medical exams and maybe even a fee. Urgh. While the process has a few steps, it is completely possible to work through it on your own.
Does that freak you out? Well, remember those helpful friends at Global Work and Travel that I mentioned before? Not only are they offering excellent gap year programs in Australia, they can also help you get there by sorting out your visa and all that fiddly stuff.
If you are wanting to take a more relaxed gap year, and you're not planning to book an organised program, you can still get help with your visa application with Visa First. They will handle the nitty gritty while you sit back and look forward to your trip.
The Future of the SIM Card is HERE!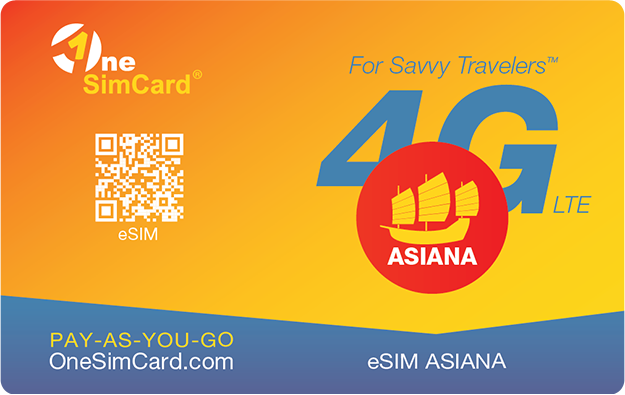 A new country, a new contract, a new piece of plastic – booooring. Instead, buy an eSIM!
An eSIM works just like an app: you buy it, you download it, and BOOM! You're connected. It's just that easy.
Is your phone eSIM ready? Read about how e-Sims work or click below to see one of the top eSIM providers on the market and ditch the plastic.
Buy an eSIM!
What to Do in a Gap Year in Australia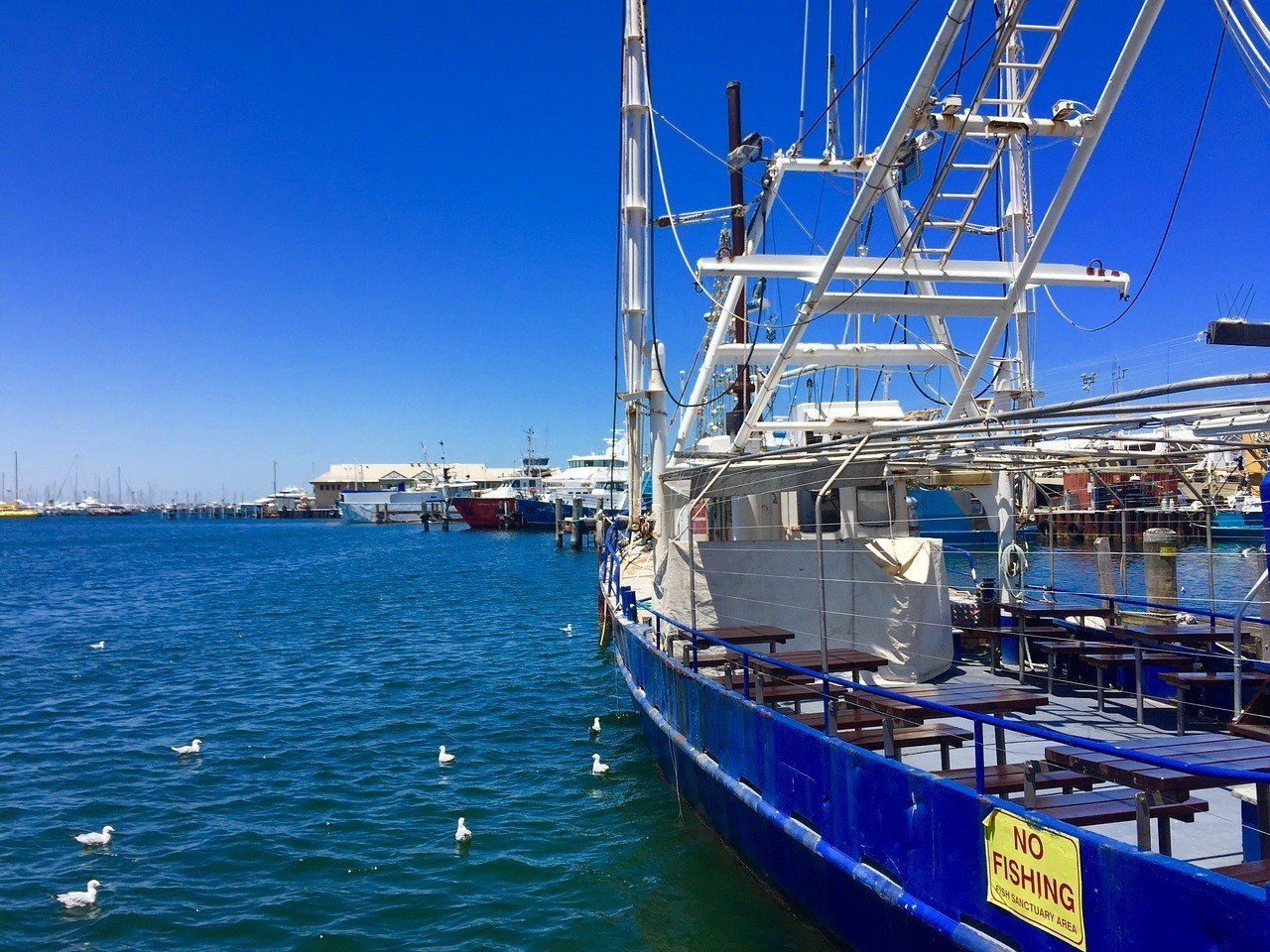 I mean, we can't all spend every day chilling out on a beach or climbing a mountain.
So, we're going to look into some projects or travel styles that you could throw yourself into while you're on your Australian gap year.
The good news is that Australia is a ripper destination for a work/life balance. You can get your job done and be only a few steps away from a natural paradise or cool urban scene. Whatever tickles your fancy.
Take a read of these and come up with a plan that feels like you!
Working Holiday in Australia
The idea of a working holiday in Australia has brought many a traveller to Australian shores. For bloody good reason too! It's a cool visa program that gives you a lot of flexibility. Once it's granted, you have 12 months to work and can even extend that to 24 months if you do 90 days of work in rural areas.
Most people on this visa will work in either hospitality or do farm work.
It's usually pretty straightforward to find these jobs. You can do a walk-in application, apply online, find opportunities through Facebook groups or by word of mouth. There are apps like Sidekicker which help you get hospitality jobs on a casual basis too.
A day in your life while you work in Australia could look something like this:
Scenario one: You wake up to start work at a small neighbourhood cafe at 9am. You spend the day serving coffee and brunch to friendly locals and their cute dogs. In the afternoon, you go for a run along the bush trails in your area. You cook dinner with your fun and interesting housemates before heading to your local bar to listen to live music.
Scenario two: You wake up early to the sound of Aussie birds welcoming the new day. You get dressed, have some breakfast and get to work picking apples and oranges in a small rural town. After you knock-off, you enjoy a hard-earned cold beer. You spend the evening chatting and exchanging stories with other travellers and your host family. You even plan a camping trip in the nearby Australian national park! The job is hard yakka (hard work) but it's a quintessential experience for work and travel in Australia.
Obviously, details will chop and change, but this is a totally possible day for you while you work abroad in Australia!
Of course, you're not limited to these industries. It's worth mentioning though, it can be more difficult to find positions in other industries as some employers are reluctant to hire travellers who won't stick around. That doesn't mean you can't try your luck though!
If you would like a helping hand, Global Work and Travel can help you organise your Australian gap year and ensure the transition is seamless and stress-free.
They help organise the big stuff like visas, the little details like an Australian sim card and Tax File Number, and the practical stuff like job interviews once you arrive. There's also a lot of fun stuff included, like a welcome group orientation, initial accommodation with fellow working holidaymakers, trips to iconic spots like the great barrier reef and surf lessons.
It's reassuring to know you have community and support when you arrive in a new place, and that's exactly what you'll get as part of the deal.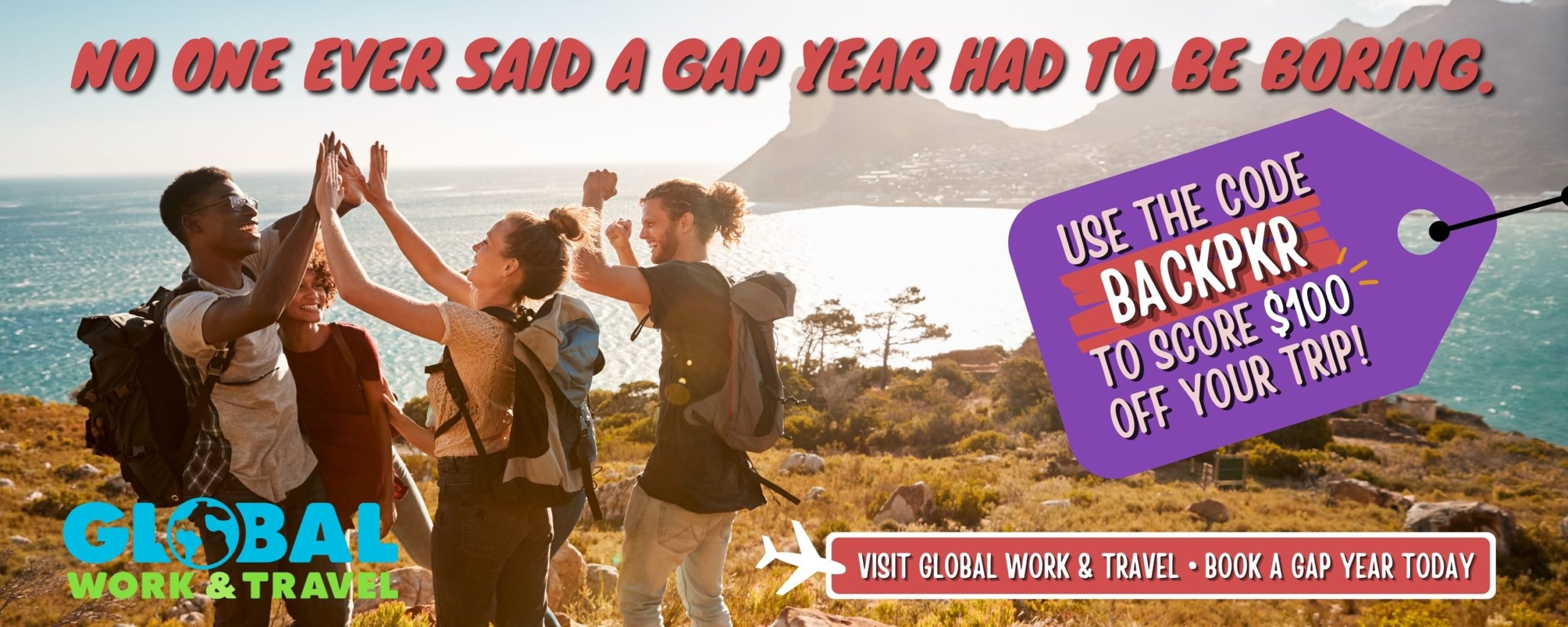 Au pair in Australia
If you are good with kids and are keen on cultural immersion, working as an au pair in is a pretty sweet way to spend a gap year in Australia.
It allows you to really become a part of an Australian household, and make close and special connections. This kind of experience will get you off the worn traveller's path and truly living like a local.
This option is usually appealing to those who want a new experience and a sense of stability in a new country. It's not likely to be a gig where you earn a lot of cash. The arrangements for au pairs in Australia often include your own private room in the family home, some meals, a set amount of work hours and a bit of extra spending money. You won't necessarily be making the big bucks, but you won't have huge expenses either. You might even get the chance to explore the country with your host family if they take a trip while you're with them!
While the details vary depending on the family, some will require that you have things like previous experience with children, a drivers license, a Working with Children Check or a police check. This makes sense, right? They are trusting you with their kids after all.
A day in the life for an au pair in Australia could involve getting the kids ready for school, doing school pick up and drop off, taking the kids on exciting adventures, tutoring, organising activities at home or helping with the groceries. These tasks will depend on the age(s) of the kids and the family.
But you didn't take a gap year in Australia just to raise someone else's kids, you'll obviously have time off too!
Spend your days off wandering through a world-class art gallery, picnicking in the park with your new friends, going to music gigs, camping in the bush – it's your time to spend as you want.
It's usually not too tricky to get set up with an au pair gig. If you want to sort it out yourself, there are some Facebook pages where families in a particular region make posts to find help. Try a search like "Au pair Brisbane" and see if you have any luck.
You may have some luck finding au pair/childcare-related opportunities on sites like Workaway and Worldpackers. These positions are likely to be less time demanding, though probably volunteer positions.
If you want a hand, there are agencies who help you sort out the tricky part. It's often a better idea to take this path as they verify the families to avoid arriving in a family where you feel overworked, under appreciated and unhappy. These agencies generally involve both the prospective au pair and the family making a profile on the site and posting ads to outline what they are looking for.
For extra assistance finding a safe and welcoming host family, your mates at Global Work and Travel have got your back. Just like with other kinds of trips, they can also help you with visas and placements. They will even help you find a new family if you find yourself in a situation that isn't working out. You'll have the community aspect and potentially meet your next best friend at the program orientation.
Interning in Australia
This kind of trip is perfect for academic achievers, and those who want to use their time to apply knowledge in a real-world scenario.
Australia is an amazing place to kickstart your career and gain experience on the job. Whatever your background is, chances are there are some sweet opportunities in Aus for professional development.
Perhaps you're keen to use your uni break to earn some college credits or level up your professional skills. What do they say, there's no rest for the wicked. It will look pretty good on the old resume once you're done, too.
In theory, finding an internship in Australia shouldn't be too hard, right? I mean, you can just send off a few friendly emails to some companies you admire or like the sound of and wait till you're showered in internship offers.
Alas, sometimes things that make sense in theory don't work out in practice. It can actually be tough to find internships, even when you're offering your amazing skills free of charge!
If you want to try to track down some opportunities yourself, the approach mentioned above isn't a bad option. Use the internet too, it's your friend for finding local companies and businesses. Your university admin team might be able to line something up too.
If you've got some industry connections to help, it pays to use them.
If you don't, it might be worth having some extra help on your side. Our mates at Global Work and Travel do an awesome job at connecting travellers with internships on the ground. They have industry connections across all industries, from Marine Biology to Engineering and Public Relations.
They can even give you a hand with visa stuff and offer resume advice to make sure you're heading into the experience with your best foot forward.
Of course, you won't be spending 24 hours a day interning. There will be plenty of time for exploring all the fun stuff that Australia has to offer. After all, that's surely the biggest incentive of an Australian gap year.
A day in the life of an intern could look as different as camping in the bush working on an environmental research project to a 9-5 gig in a corporate office. Your time off will look different too. Consider amazing nights up in exciting cities, hiking in the mountains, learning about ancient Aboriginal culture and plunging into tropical waters.
Study in Australia
Studying abroad is an amazing way to spend some time in another country.
Whether it's an exchange semester, a study tour for college credits or you enroll to complete a course in an Australian institute, studying in Australia is bound to be a great time. You get the chance to live somewhere new while you level up your brain with exciting new knowledge.
With the right visa, you can take courses of all kinds, from short courses to a full university degree.
If you're learning English, you can take a course to boost your level or just soak up the language immersion you get when living abroad. You're not just limited to language courses though, Australia has a world-class education system offering courses on anything from marketing to programming and astrophysics.
Meanwhile, you can make the most of the student lifestyle and explore the country in your free time.
You can track down the course of your choosing and apply on your own. There's a bit of bureaucracy involved, but it's definitely do-able. If you like someone to help with those bits, there are a bunch of agencies who help make the experience of getting to and settling in Australia all the easier.
Volunteering in Australia
Volunteering in Australia is an experience you're bound to remember forever. You could spend your days building a permaculture garden in a hippie community, helping nurse injured Australian wildlife back to health or empowering refugee-led businesses. Sounds pretty rewarding to me.
You may be drawn to volunteer as a way to leave somewhere better than you found it. You could also be interested in cultural immersion, to save cash or have a bit of routine while you're travelling.
Whatever your reason, volunteering can be an awesome way to spend your gap year in Australia.
If you're wanting to find volunteer projects, have a look at Worldpackers or Workaway. There are a bunch of cool projects you can get involved in, offering some great opportunities to live like a local and do some good while you're at it.
You can also get in touch with certain organisations or groups to see if they take volunteers. Backpackers Facebook groups may have some leads too!
What you don't earn in cash, you'll have with you forever in lifelong memories.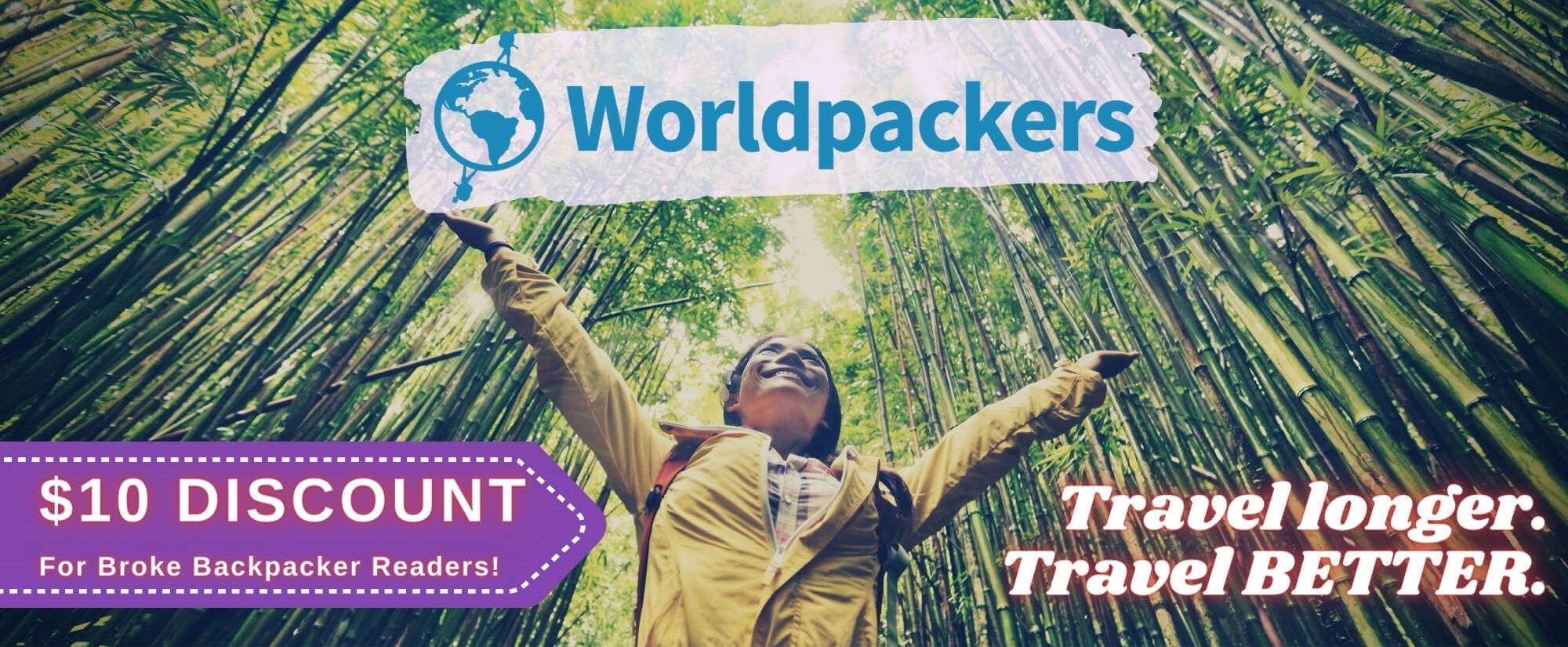 Worldpackers: connecting travellers with meaningful travel experiences.
Expeditions and Epic Things to do in Australia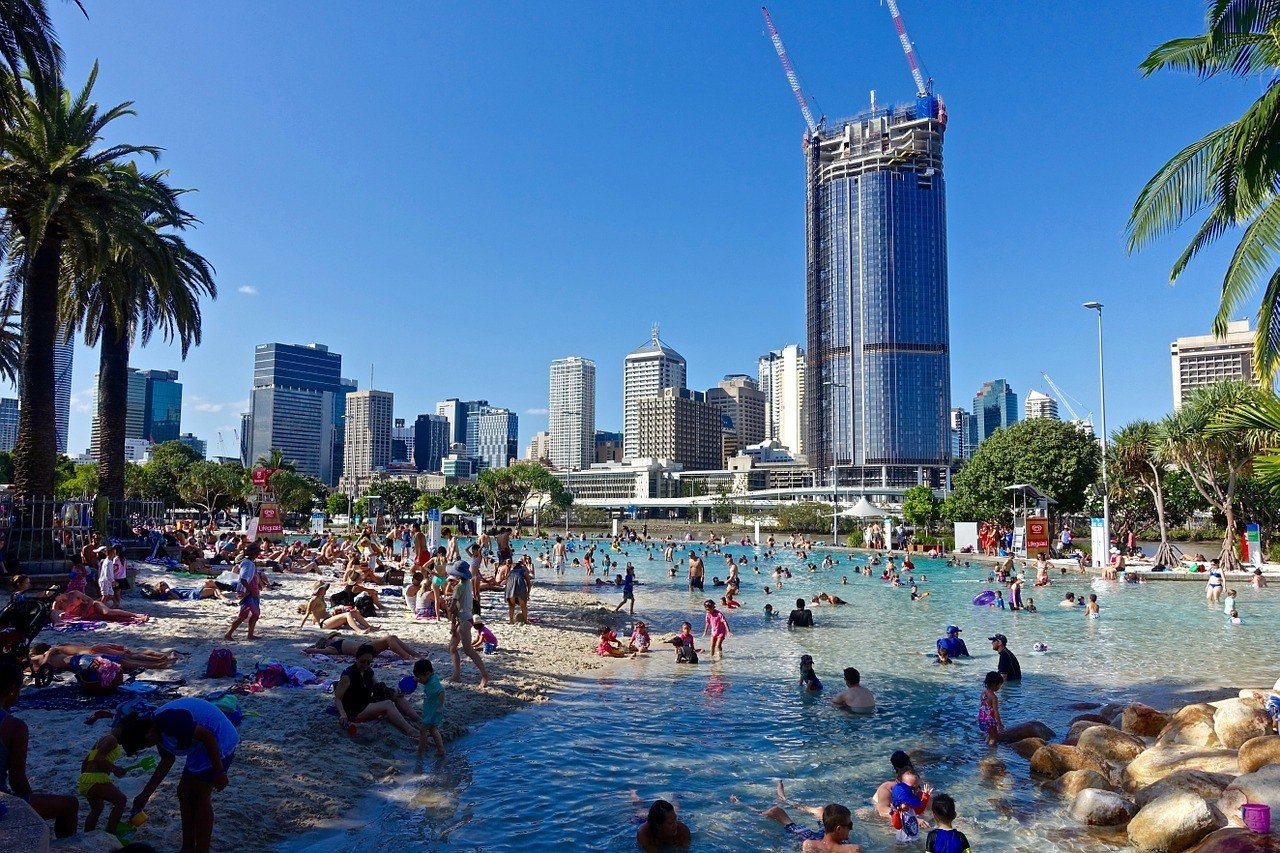 Things to do in Australia are endless, there are so many outback adventures to embark on and incredible sights to see.
Snorkeling on the Great Barrier Reef
The Great Barrier Reef is the largest coral reef system in the world, and one of the Seven Natural Wonders of the World. You simply cannot visit Australia and skip the spectacular Great Barrier Reef.
To best enjoy the reef, get out on the water and see it for yourself. You can join a boat tour and see amazing coral gardens and tropical fish from up close.
Did you know that 90% of the animals native to Australia do not naturally occur elsewhere? From kangaroos, koalas, platypuses, crocodiles and Tasmanian Tigers, the animals in Australia are completely awesome.
There are many sanctuaries around the country that work to help endangered species and educate visitors on the unique Aussie critters. But there's nothing quite like seeing them in the wild.
Just because it's a little out of the way, you must NOT, I repeat must NOT, skip the small-but-mighty state of Tasmania. It's often overlooked for other locations on the mainland, but I am going to spell it out simply – don't be that fool. Visit Tasmania! From hiking the spectacular Cradle mountain to indulging in gourmet local delicacies, Tasmania is a must-do on your Australian gap year.
A popular way to get around is to hire a car or van and visit the sights. You can also join day trips for sightseeing, food tasting and wine samplings.

Our GREATEST Travel Secrets…
Pop your email here & get the original Broke Backpacker Bible for FREE.
What to Pack for a Gap Year in Australia
You know the drill with this one folks.
It depends on where you plan to go but don't forget these Aussie essentials:
swimwear (Either called bathers, swimmers, togs or cossie depending on where in Australia you end up.)
thongs (aka the superior Aussie way to say flip-flops).
SPF 50+ sunscreen and a hat. The Aussie sun is harsh! Choose reef safe when possible.
And don't forget your insurance…
Some travellers consider it optional, but they are always the ones with the biggest regret when they end up paying a tonne of cash for a simple medical bill, or need to replace their brand spanking new iPhone 15Æ.
We are fans of both World Nomads and SafetyWing for offering reliable and affordable travel insurance.
SafetyWing doesn't cover you for everything, but you can trust that if you get sick or need medical attention, they've got you.
Go with World Nomads for more comprehensive coverage.
Month to month payments, no lock-in contracts, and no itineraries required: that's the exact kind of insurance digital nomads and long-term traveller types need. Cover yo' pretty little self while you live the DREAM!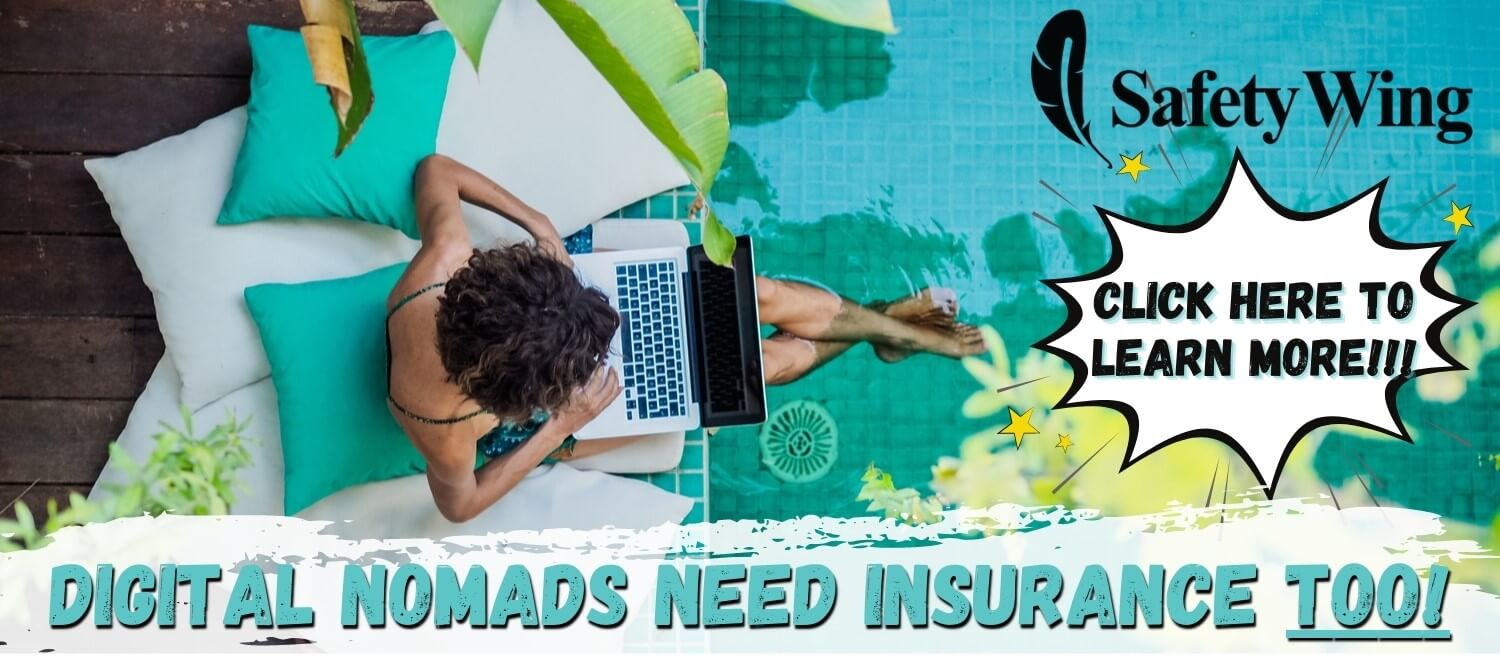 SafetyWing is cheap, easy, and admin-free: just sign up lickety-split so you can get back to work! Click the button below to learn more about SafetyWing's setup or read our insider review for the full tasty scoop.
Final Thoughts
Do you really need more tempting?
Hopefully, we've helped iron out any questions of how to take a gap year in Australia.
If you're looking for something to do in your next phase, don't look past a life-changing experience in the land Down Under.
The range of things to do while you're there is as vast as the country itself.
---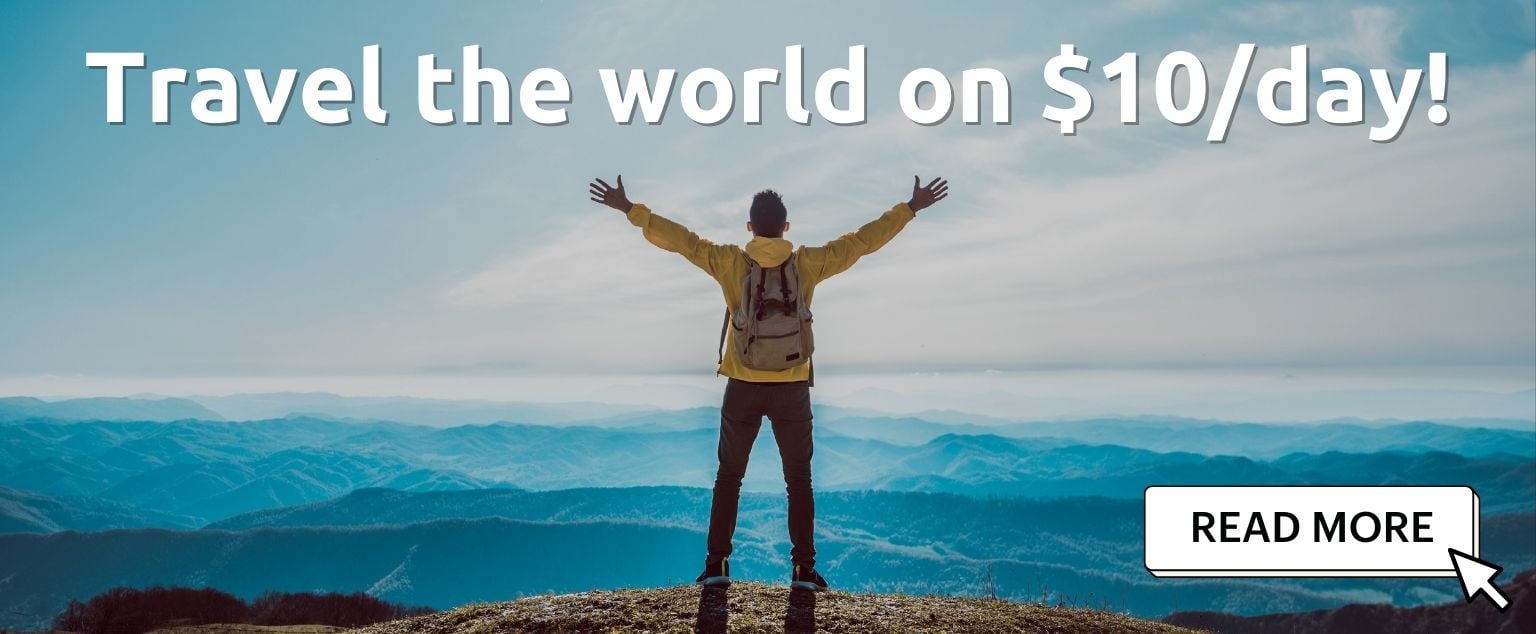 And for transparency's sake, please know that some of the links in our content are affiliate links. That means that if you book your accommodation, buy your gear, or sort your insurance through our link, we earn a small commission (at no extra cost to you). That said, we only link to the gear we trust and never recommend services we don't believe are up to scratch. Again, thank you!