Come with us on a multi-stop trip through some of the world's best train journeys.
We're covering popular destinations including Canada, Australia and India. Stopping off at the world's highest train station, the world's longest railway track and some iconic Harry Potter scenery.
It's a whistle stop tour that's good for train travel experts, and newbies alike, with plenty of practical information on where to get on and off the train, how to buy the most affordable tickets, the kind of views you'll see, and more!
Reserve your ticket, pack a pillow, and nab yourself a window seat – we are taking you on an action-packed trip through 10 of the most beautiful train journey's in the world.
Travelling by Train
A train journey may take a little longer than a flight, and it may be a little less private than a car, but the advantages of travelling by train far outweigh any disadvantages.

The best thing about taking a train instead of a plane is you get to enjoy the scenic views along the way. You don't have to hang around in airports for ages before and after your journey, and there's no turbulence to deal with!

Travelling by train is a lot more environmentally friendly than the air and road alternatives.
Throw it back to another century, and hop aboard one of the most classic ways of exploring.
Best Train Journeys in the World
From Japanese bullet trains, to the Trans-Siberian Express and the West Highland Line, check out this list of the best train journeys in the world!
Jungfraubahn, Switzerland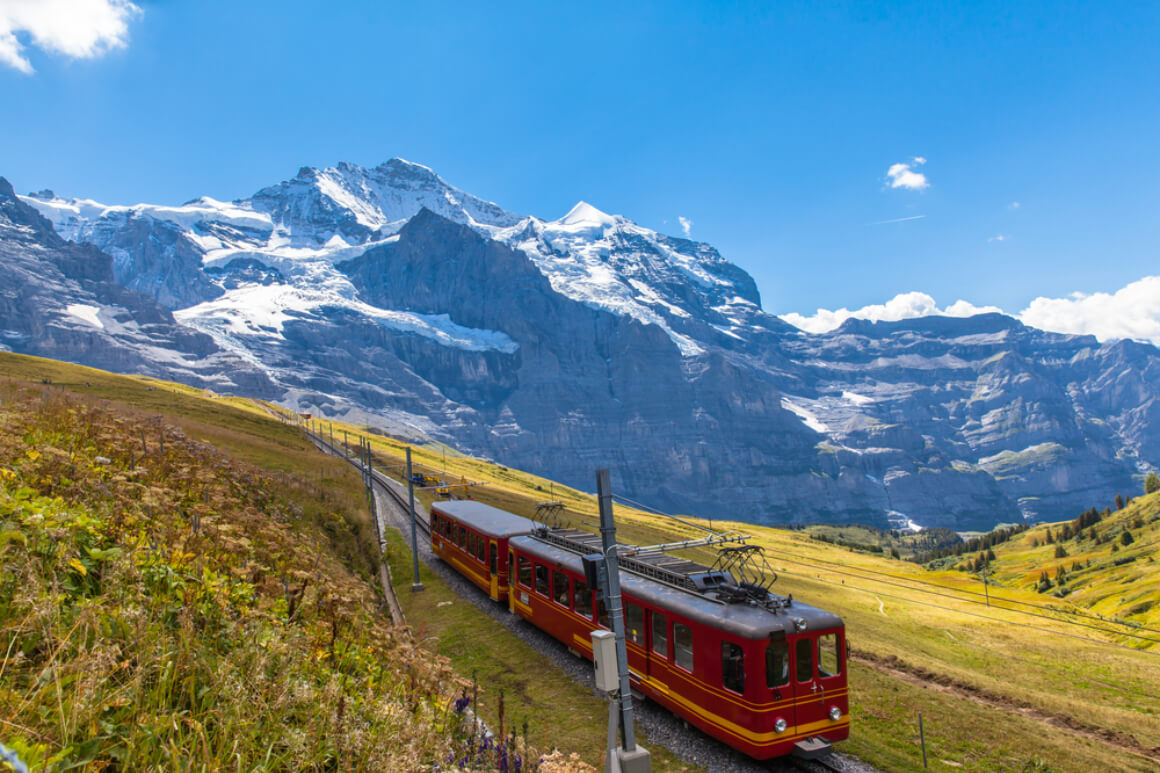 The Jungfraubahn is one of Europe's most popular train rides. It runs through the Bernese Alps, starting at Kleine Scheidegg and ending at Jungfraujoch – the highest train station in Europe at 3454 m above sea level!

The Jungfraubahn is an ideal train journey for those seeking breath-taking views, but it might also be of interest to any history buffs, as it dates back more than a century!

When you arrive at Jungfraujoch, you'll find souvenir shops, a coffee shop, restaurants and Europe's highest post office. For those who aren't afraid of heights, you can go even higher by taking a lift up to the Sphinx observation deck which is 3,571 m above sea level.

While you're exploring Switzerland's Alpine Region, you may as well indulge in some of the other adventures the region has to offer. With 365 days of snow per year, snow-related activities are an absolute must – snowball fight anyone?

The Jungfraubahn operates hourly from 8:00am until mid-afternoon, every day, all year round. Tickets can be pricey, and most of the journey takes place inside tunnels that run through the Eiger mountain, but the spectacular views at the top will make it all worthwhile.

You can buy tickets on the day of travel. But if you order them online from Klook, you can get a special deal on a Jungfraujoch Round Trip from Interlaken Ost.
Inca Rail, Machu Picchu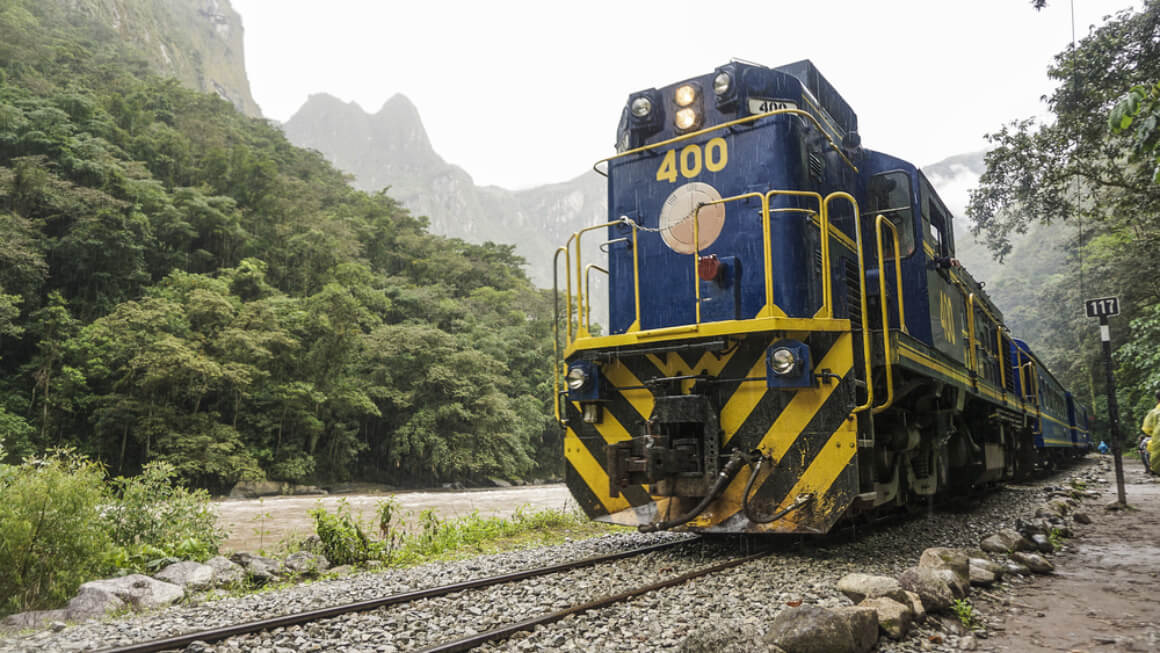 The train route from Ollantaytambo to Machu Picchu is considered one of the best train journeys in the world. The route is quite short (about 30 kilometres) and takes approximately one hour and 20 minutes with Inca Rail.

It's a direct train, and the earliest one leaves Ollantaytambo at 6:40 in the morning, arriving in Machu Picchu at 8:00am, giving you the whole day to explore.

Along the route, you will see stunning landscapes of the Cusco mountain ranges, the Vilcanota River and traditional Andean villages. Sit back, relax, indulge in the onboard catering facilities, and let the views speak for themselves.

Ticket prices will usually vary depending on what time of day you decide to travel. You can book a departure trip for 2 passengers online with Book a Way for just $110. Remember, you will also need to book your tickets for Machu Picchu in advance as there are a limited number on offer per day.

Do You Want to Travel FOREVER??
Pop your email in below to get a FREE copy of 'How to Travel the World on $10 a Day!'.
Japanese Bullet Trains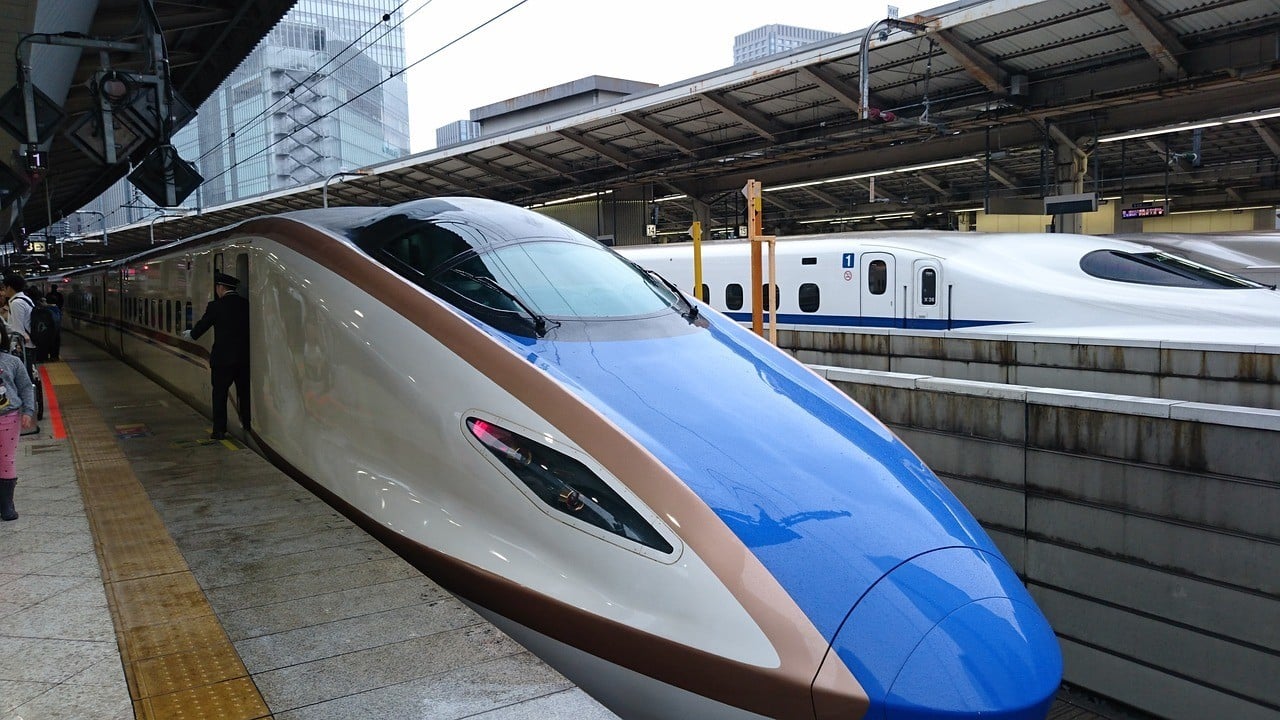 In Japan, the Japanese bullet trains are known as Shinkansen. They began operating in 1964, and are famous for being Japan's first high-speed trains, reaching speeds of 320 kilometres per hour. They are also well known for being impeccably punctual!

There are nine lines on the Shinkansen. The most popular is the Tokaido Shinkansen which travels from Tokyo to Osaka.
From Tokyo, you have the option to jump aboard the Hokkaido Shinkansen which will take you northbound to Hakodate. And from Osaka, you have the option to continue your travels southwest as far as Kagoshima using the Sanyo Shinkansen, followed by the Kyushu Shinkansen. If that sounds like a lot to take in all at once, have a look at the Shinkansen railway map, and it will all make perfect sense.

Not only are the trains mega speedy and reliable, but during your journey, you'll be gifted with incredible city and countryside views. If you decide to travel on the Tokaido Shinkansen, you'll also get to see the lofty peak of Mount Fuji.

To avoid queuing you can book tickets in advance. Ticket prices will vary depending on how far you wish to travel, however, children aged between zero and five can travel for free as long as they don't occupy a separate seat.
Himalayan Queen, Kalka to Shimla, India
The Himalayan Queen from Kalka to Shimla is aptly named, as she is the queen of all train journeys, stretching 96km in length and taking five hours to complete. It's also considered one of the most unique train journeys in the world!

'Why?', you may ask. For starters, it has been recognised by the Guinness Book of World Records for rising to the steepest altitude over a 96km distance.
Secondly, the train itself is something to behold due to its colourful appearance, and is often referred to as a "toy train".
Thirdly, the train passes through 101 tunnels and travels over 82 bridges! Super impressive.
Lastly, the journey is incredibly picturesque with views of valleys, forests and yes, you guessed it, the Himalayas!

The easiest and most convenient way to book a ticket for the train is online. You'll be given the option to book a spot in either an AC coach, or a sleeper coach. However, unless you prefer sleeping to witnessing superb views, you should definitely book yourself a seat in the AC coach!
Rocky Mountaineer's First Passage, Canada
The Rocky Mountaineer operates on three separate routes that each take you on a journey through the imposing Canadian Rockies. For those who didn't know, the Rockies are a famous mountain range in western Canada.

The best train route in Canada – and arguably one of the best train routes in the world – is The First Passage to the West. This route takes you between Banff and Vancouver, in either direction.

There's so much to see, which is complemented by an expert guide who will keep you informed every step of the way. You'll be mesmerised by snow-capped mountains, winding rivers, dense forests and quaint log cabins. This is all before you take a trip through the famous spiral tunnels!

There are various ticket options when travelling on the First Passage to the West route, but be aware that all options include at least one overnight stop off. Unlike some trains, the Rocky Mountaineer trains do not run overnight. This is in your best interest, so you don't miss any of the spectacular views. You'll thank them later.

The shortest journey you can take is one way, with two days onboard, plus an overnight stay in Kamloops. However, there are roundtrip options that include four or five days if you fancy a little longer on board the train.
Trans-Siberian Express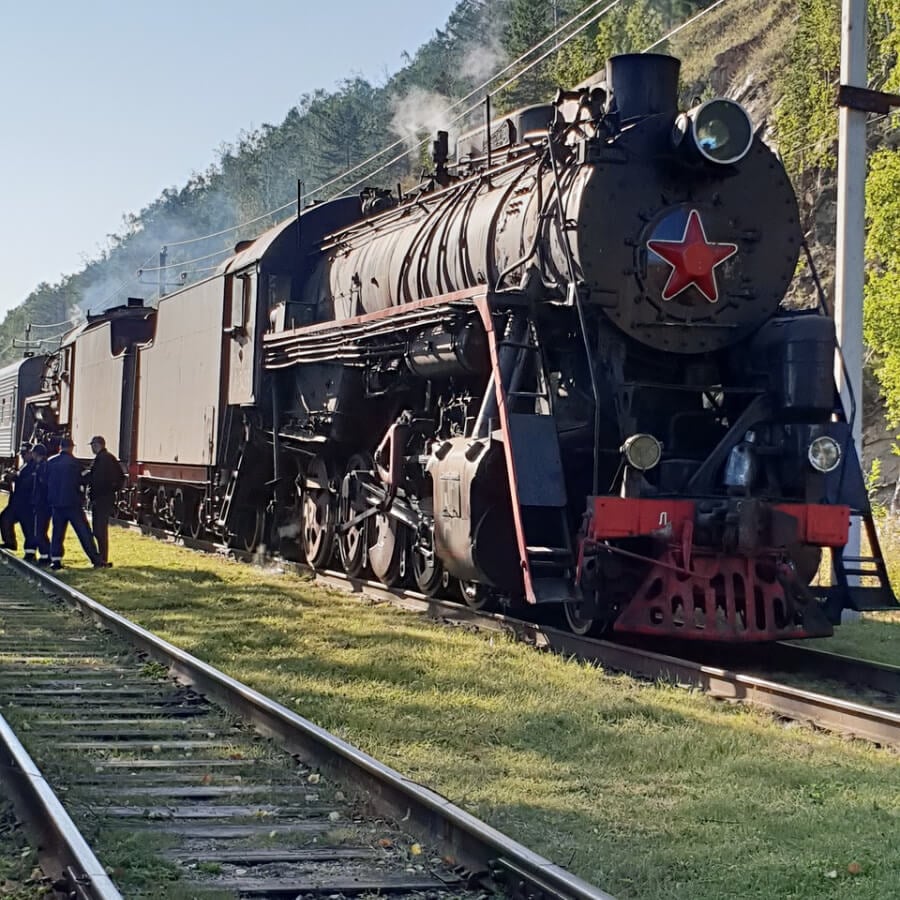 The Trans-Siberian Express is a the longest railway line in the entire world – if that's not impressive, then nothing is!

If you're not familiar, the Trans-Siberian Express is a Russian railway network designed for freight trains and passenger trains. It begins in Moscow (where it also connects with the European rail network), and ends in Vladivostock (where it connects with the Chinese rail network). In total, it travels an impressive distance of 9,289 kilometres!

To travel the full distance takes approximately seven days. However, you can't buy an open ticket. Each ticket comes with a specific date, car and berth number. You can't just hop off at a station to go site seeing and then jump on a later train. If you want to do this kind of stop/start trip you would have to book separate tickets from each destination. There are multiple stop-offs along the way, but the breaks are quite short, lasting approximately 20 minutes.

As you can imagine on such a lengthy journey, there will be plenty of spectacular views that include plenty of beautiful historical buildings, such as churches and monasteries. But, one of the best things about travelling on the Trans-Siberian Express is the people you meet. The strangers you're sat next to at the beginning of the journey won't be strangers by the end of it.

The train runs the whole year round. It's most popular throughout the summer months, making it easier (and cheaper) to get tickets during the winter months.

Trans-Mongolian Express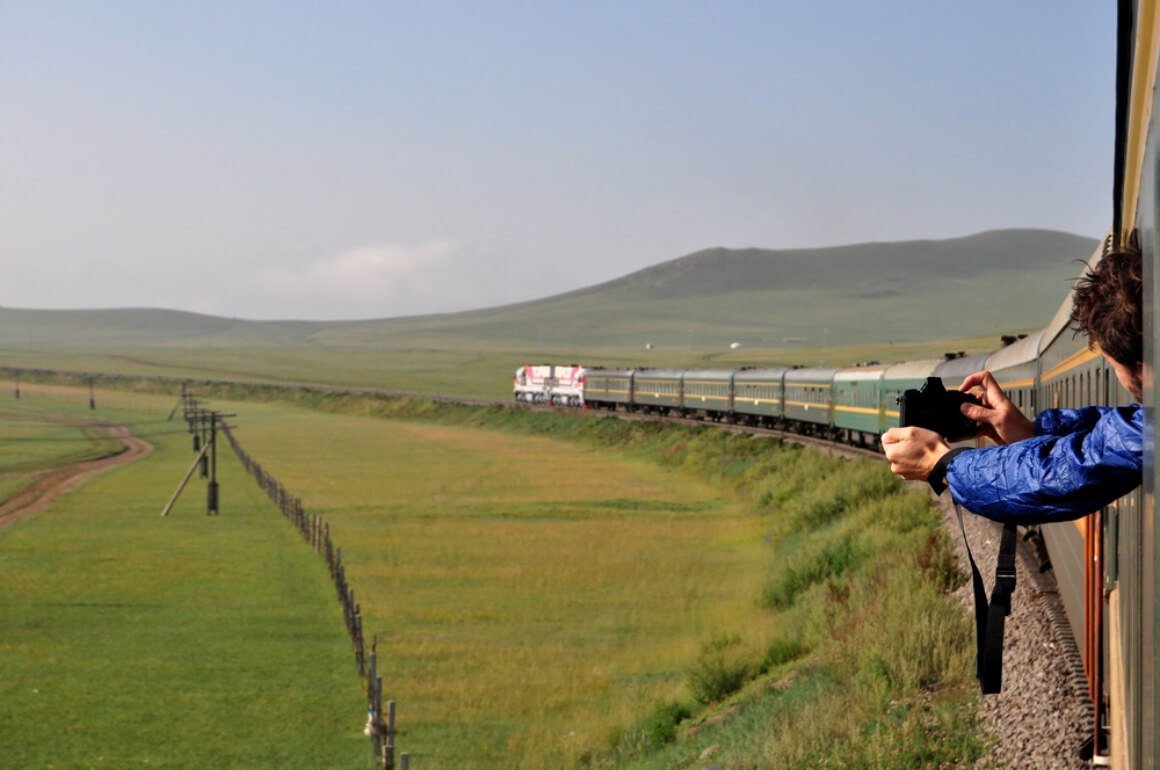 The Trans-Mongolian Express connects Russia and China. It splits off from the Trans-Siberian Railway at Zaudinskiy, and continues further south to cross the Russian-Mongolian border.

The journey is beautiful, but also culturally and historically significant. Not only will you immerse yourself in various Russian customs whilst you mingle with the locals throughout your train journey, but you'll also get to see the city where Russia's line of tsars came to an abrupt and bloody end – how interesting!

The same rules apply to the Trans-Mongolian Express as they do for the Trans-Siberian Express in that you can't just hop on and off the train whenever you fancy. Once you've booked a bed, that's where you'll lay your head for the rest of the journey. Unless, you book separate tickets so you can stop off and see the sites. You can book them separately yourself which can be a bit of a chore, or alternatively, you can book a guided tour and all the leg work will be done for you.

Tickets go on sale 45 days before the departure date, and it's recommended you buy your tickets as close to this time as possible, especially if you are buying them during peak season (summer).
Also remember, that since you are crossing various borders, you will need to organise visas ahead of time for Russia, Mongolia and China!
Is This the Best Backpack EVER???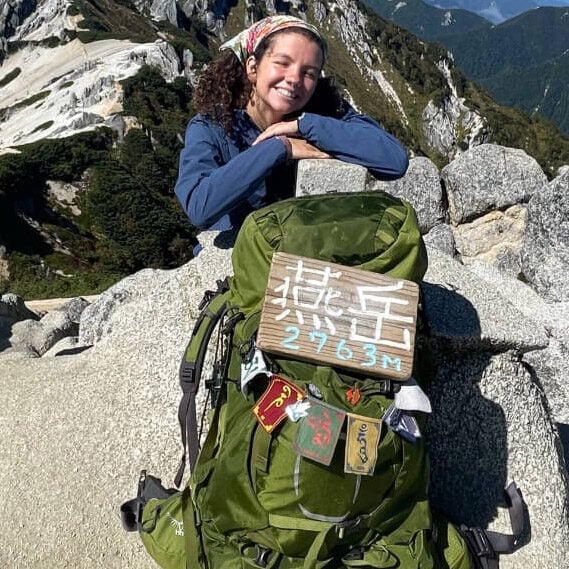 West Highland Line, Scotland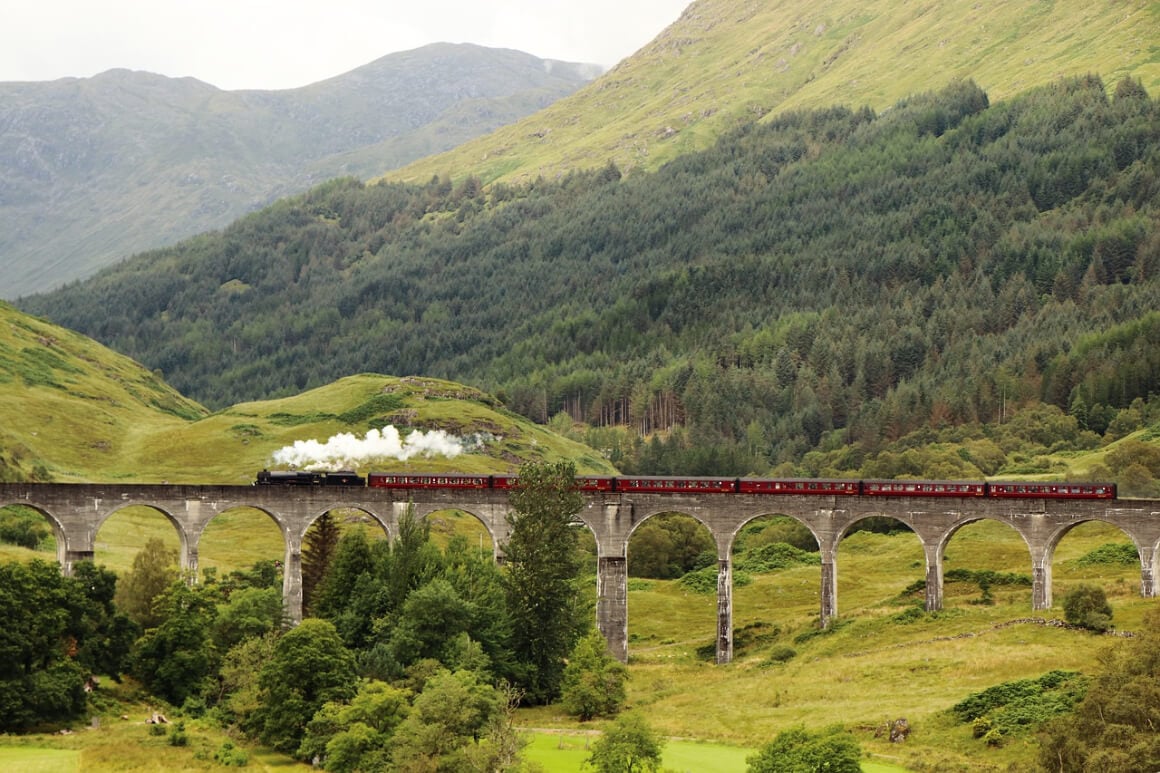 Scotland is a stunner, which is why it isn't surprising that many people consider the West Highland Line to be the best train journey in Europe, and one of the most scenic train journeys in the world. It takes around five and a half hours to complete, begins in Glasgow and ends in Mallaig (a cute fishing village) with multiple stop-offs along the way.

The journey is famous mostly because it crosses the Glenfinnan Viaduct, which is the bridge that the Hogwarts Express uses in Harry Potter!

Aside from its links to Harry Potter, the most special thing about the West Highland Line is seeing stretches of land that have never been touched, and with no roads. You'll get to see nature in all its glory, including many (and we mean many) fields of heather.

Tickets for this journey are relatively inexpensive, especially if you book outside of peak season (winter time excluding Christmas and New Year). The average price for a one-way ticket is between $40 and $50. But, with a little bit of searching, you can find a one-way, off-peak ticket for as little as $17.
The Ghan, Australia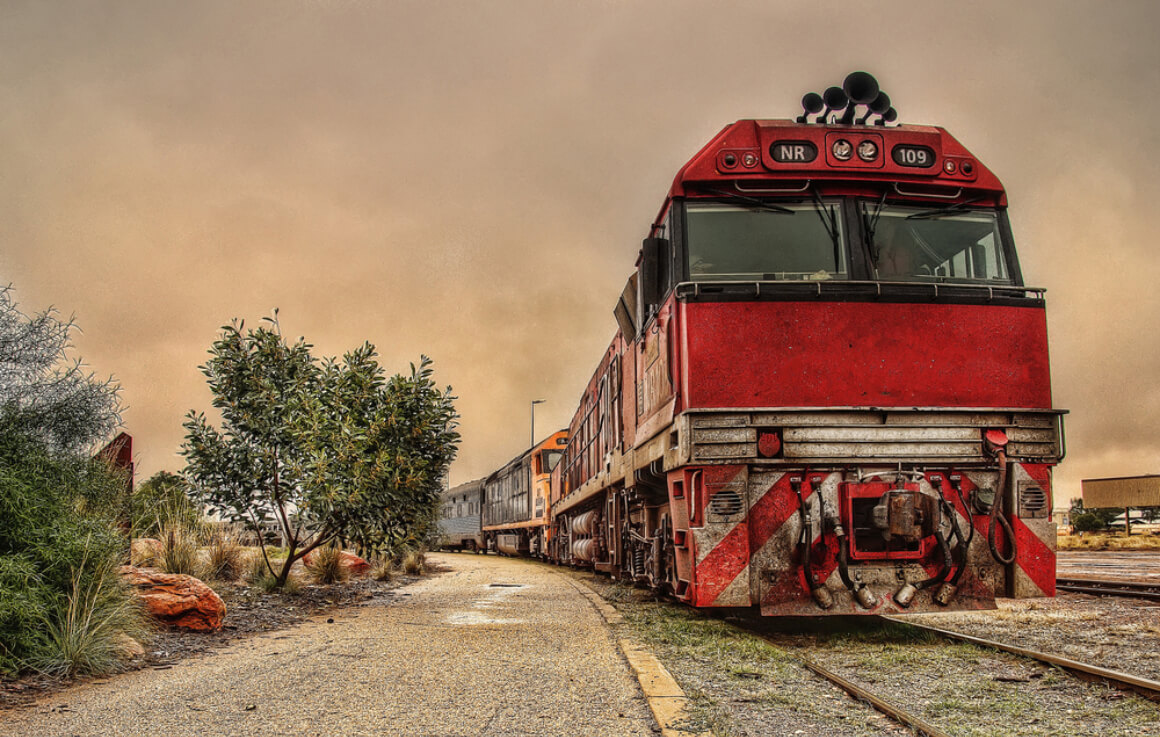 The Ghan will take you on a journey through Australia's outback all the way from Darwin down to Adelaide, passing through places such as Katherine, Alice Springs (known as the Aboriginal Art capital of Australia) and Coober Pedy. Coober Pedy is well known for precious opals that are mined there, but it's also famous because more than half of its inhabitants live underground.

The views are obviously spectacular, but that's not the only treat you'll get on your three-day train journey. You'll also enjoy all-inclusive meals and beverages, off-train experiences in towns along the way, and the choice between cruising through Nitmiluk Gorge's natural wonders or experiencing authentic outback life at a huge cattle station.

One thing you'll need to factor in when planning your trip is that the train doesn't run all year round, it only operates between April and October. Book your tickets for one of the best train journey's in the world here.
The Bergen Railway
The Bergensbanen (the Bergen Railway) will take you on a train journey between Oslo and Bergen.

The journey is approximately seven hours long, gliding through 180 tunnels and stopping at 22 stops. It's considered one of the best train journeys in Europe, and holds the title of Northern Europe's highest railway!

There's onboard catering and refreshments, but you won't care much about those once you are spellbound by the views of Norway's narrow fjords, luscious forests, and magnificent mountains.

The recommended places to stop and explore on the journey from Oslo to Bergen are Flåmsbana (an historical train station), Trolltunga (a famous rock formation), and Vøringfossen (a cascading waterfall).

Treat yourself to a Eurail Pass so you can get unlimited train rides for three, four, five, six or eight days. This way you won't need to purchase several tickets throughout your trip. Just present your Eurail Pass at the train station and hop on the train. It's the easiest most flexible way to travel around Norway!
Final Thoughts
These are just some of the best train journeys available in Europe and the world, but it is in no way exhaustive. There are so many incredible train journeys to embark upon, and this list will just get you started.

There are some things you should remember when travelling anywhere by train.
You should always remember to take an appropriate amount of snacks. If you accidentally take too many, I'm sure your temporary neighbours would be more than happy to help you out – especially on those super long journeys.
Contact whatever travel company you are booking through to find out which side of the train has the best views! You don't want to have to look to the opposite side of the train the whole time.
Always wear comfortable clothes – long-distance travel is no place for fashion.
Carry travel sick pills in your pocket – just to be on the safe side.
What are you waiting for? Get booking your train trip pronto.
Don't forget to sort your travel insurance! We've put together a roundup of Travel Insurance for backpackers – check it out here, or if you're low on time, get a quote from World Nomads, our favorite travel insurance provider.
ALWAYS sort out your backpacker insurance before your trip. There's plenty to choose from in that department, but a good place to start is Safety Wing.
They offer month-to-month payments, no lock-in contracts, and require absolutely no itineraries: that's the exact kind of insurance long-term travellers and digital nomads need.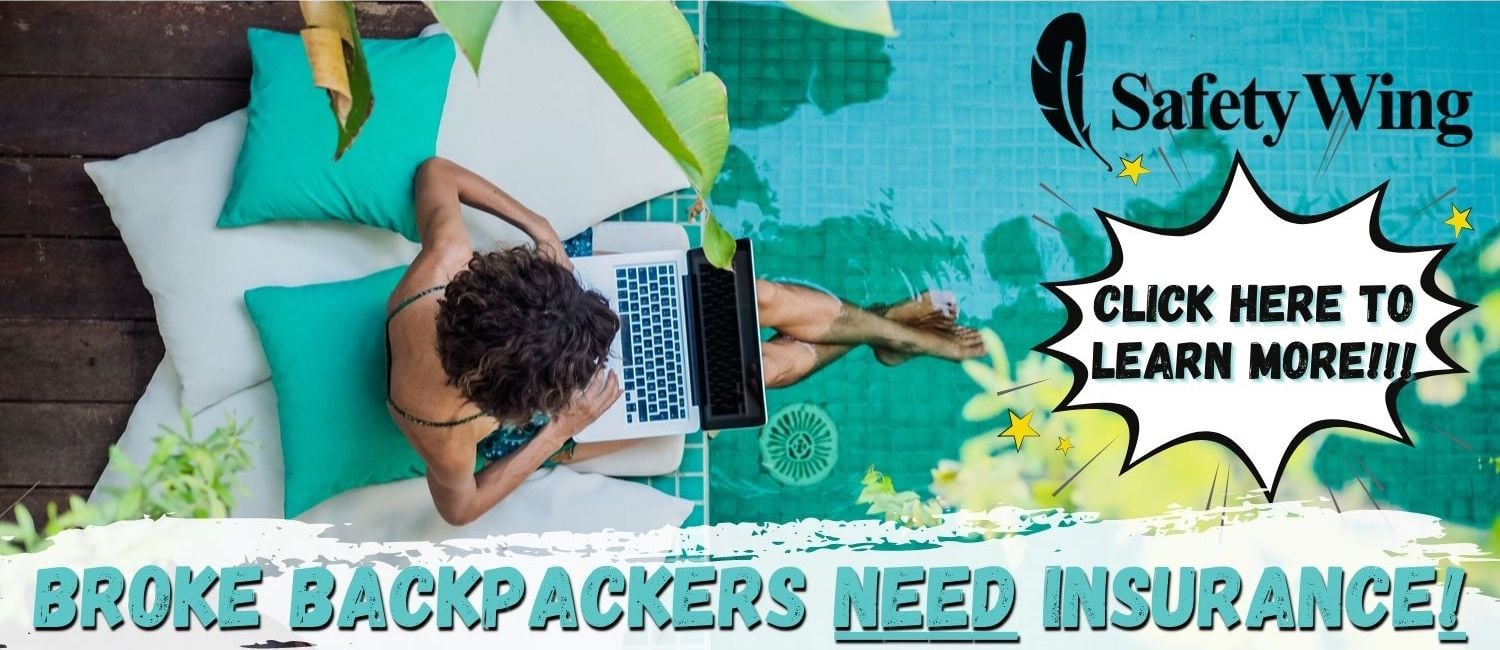 SafetyWing is cheap, easy, and admin-free: just sign up lickety-split so you can get back to it!
Click the button below to learn more about SafetyWing's setup or read our insider review for the full tasty scoop.
---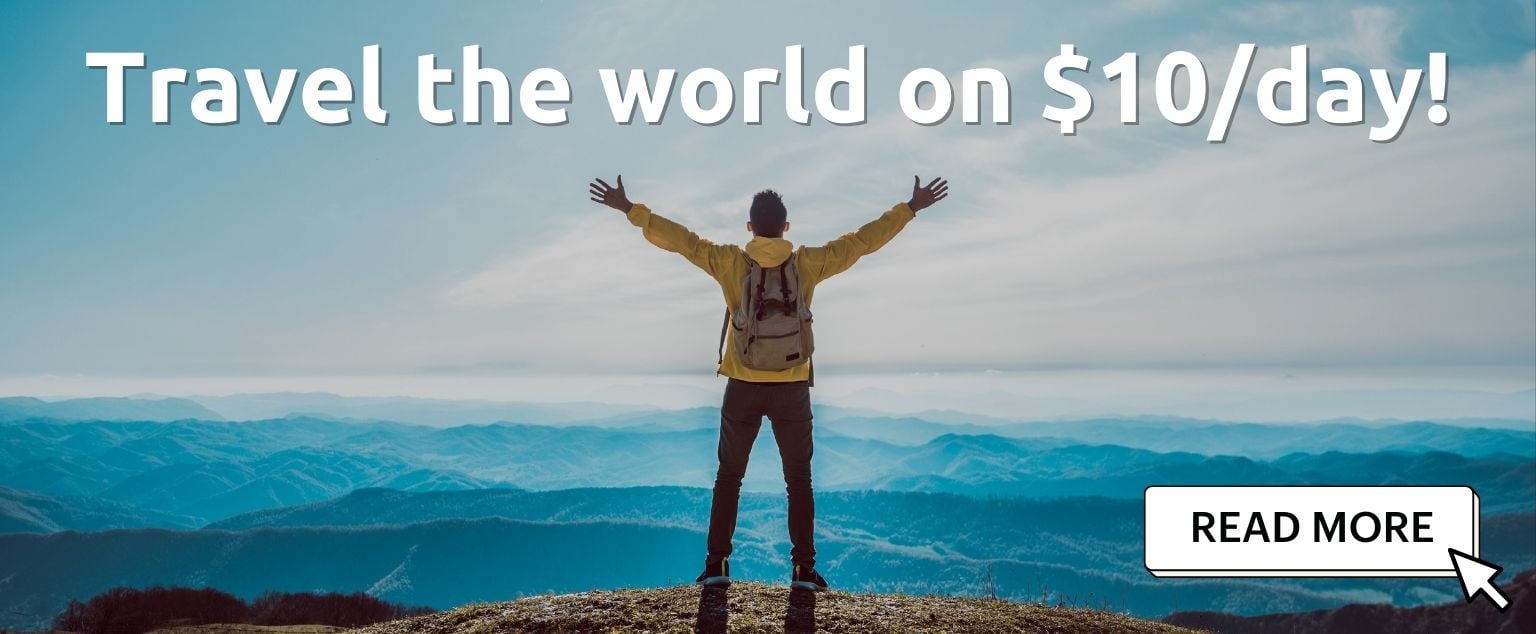 And for transparency's sake, please know that some of the links in our content are affiliate links. That means that if you book your accommodation, buy your gear, or sort your insurance through our link, we earn a small commission (at no extra cost to you). That said, we only link to the gear we trust and never recommend services we don't believe are up to scratch. Again, thank you!