Situated in the heart of the Alps, Switzerland is arguably one of the most scenic countries in the world. As small as it is, its pastoral delights have inspired people for centuries.
Sir Arthur Conan Doyle found literary inspiration from Reichenbach Falls. Einstein developed his theory of relativity in Bern. And the likes of Audrey Hepburn and Charlie Chaplin loved it so much they never left – they are buried by Lake Geneva.
With this travel guide for Switzerland, I'm going to break down how to experience this amazing country and save a buck (or a few hundred) in the process. 'Cause – spoiler alert – Switzerland is expensive, yo.
This guide is your best buddy for finding cheap accommodation in Switzerland, good deals on trains to hike the Swiss Alps, and of course the best places to visit in Switzerland on a budget.
See the iconic Matterhorn. Wander around the many alleys and old towns of the Swiss cities. Go skiing just about anywhere.
Eat the world-famous Swiss chocolate! All of this and more is possible when backpacking Switzerland.
Ready to travel to the heart of the Alps? Buckle up and let's go!
Why Go Backpacking in Switzerland?
Let me tell you that everything that you've heard about Switzerland is true. The Swiss Alps are spectacular, the cities are clean, the people are diverse (and beautiful), and the prices are as steep as the mountains.
Well, everyone has to have some flaws, right?
Despite the price tag, backpacking in Switzerland is a dream experience for any backpacker – European or otherwise. This little country has pretty much everything you'd hope to see when you're travelling 'round Europe.
Postcard mountain views are somehow even better than the pictures. The cities and small towns make you feel like maybe you've been put into one of those postcards. And the food… Well, what they say about Swiss chocolate is absolutely true.
Your trip to Switzerland might be short unless you're an absolute expert in budget backpacking. But luckily, this country is helpfully so small that you can see the highlights of Switzerland in just a few short days.
Plus, you really can't get much more central in Europe than this. Travelling to and fro from Switzerland is super duper easy from Austria, Germany, Italy, or France – any of the countries that might already be on your European backpacking itinerary.
Well, I could yap on about the beauty of Switzerland all day. But I think it's better if I show you. Keep reading, and we'll dive right into the essentials of a budget trip to Switzerland.
Switzerland may be small but there's still much to see! Here you can find three travel itineraries for backpacking through Switzerland to help you decide what to see and do.
4-Day Itinerary for Backpacking Switzerland: Zurich and Lucerne
Just passing through? Then get a taste of the country on this travel itinerary to Switzerland!
Arrive in Zurich and spend a day or two exploring the city. See its top landmarks by day and go clubbing at night. Be sure to make a day trip out to Rhine Falls, the largest waterfall in continental Europe.
Head to Lucerne afterwards for a slightly more relaxed experience. Bathe in one of Switzerland's most beautiful lakes, then hike or take the cable car up to Mt Pilatus for some superlative views of the Alps.
7-Day Itinerary for Backpacking Switzerland: Geneva to Zermatt
Okay, that was cities. If you're wanting to see a bit more of the natural sights of the Swiss lands, try out this backpacking itinerary. Spend a week between the shores of Lake Geneva and the mountain village of Zermatt.
Start in the international hub of Geneva, and then make your way around the eponymous lake. Be sure to visit the lovely Lausanne and quaint little Montreux.
From the edge of Lake Geneva, catch a train that heads deep into the Alps of Valais. You'll arrive in Zermatt, which is one of the premier outdoor destinations in Switzerland. See the glorious Matterhorn and then go skiing, hiking, or mountain biking under its shadow.
10-Day Itinerary for Backpacking Switzerland: Berne to Zurich
The Bernese Oberland is one of the best places to visit in Switzerland! Here is where Switzerland is at its most spectacular.
Start in the lovely capital Berne and – after exploring the city a bit – head out to the mountains. Choose between Lauterbrunnen, Murren, Grindelwald. Hell, any village as your base of operations will do, and then just start walking.
Hike to the amazing Kleine Scheidegg and stare in awe at the face of Switzerland's most impressive peaks: Eiger, Monch, and Jungfrau, to name a few. You could spend several days just touring these mountains and the high passes.
Head back north and spend some time in Interlaken after wrapping up the Bernese Oberland. Do you still have a day or two? Head to Lucerne and pick up the first itinerary in this guide – it'll be a nice way to round out your trip.
For such a small country, there sure is lots to see and experience in Switzerland, even on a tight budget. Here are some of the top places to visit in Switzerland, sprinkled with my personal favourites!
Backpacking Zurich
Zurich is the financial hub of Switzerland. It's also Switzerland's largest city both in terms of size and population which might be why so many people mistake it for the capital. (Spoiler alert: the capital is Bern.) With such prosperity comes a hugely diverse population, a dynamic cultural scene, and some of the best nightlife in Switzerland.
Zurich is close to the German border, and many of the sights around Zurich appear very similar to their German neighbours. The famous Grossmünster, Wasserkirche, and Fraumünster churches look like they would fit right in Munich.
On top of these, there are some awesome places to visit in Zurich. The cobble-stoned Old Town (Altstadt) and Lindenhof Hill are lovely areas for walking around.
For a slightly more modern tour, head over to the Bahnhofstrasse, which is known for being the most expensive shopping strip in the world. Shopping here may not be reasonable for backpackers but it's still a great place to people-watch.
Zurich has a thriving art scene as well. The Kunsthaus is perhaps the most prestigious museum in the whole country, having an art collection that dates all the way back to the Middle Ages.
When looking for a place to stay in Zurich, consider staying in one of its newly revived areas. I'd especially recommend Districts 5, which was once decrepit but has now turned into one of the coolest parts of town.
Outside Zurich, you can explore tons of natural attractions. There is Lake Zurich, an alpine lake boasting the most arresting shade of blue, and Üetliberg, which has a number of good hiking trails plus an amazing view of the city from its summit. About an hour away is Rhine Falls, which is the largest waterfall in continental Europe!
Backpacking Basel
Basel is a bit of a forgotten sibling of Zurich, which is unwarranted. Basel offers many of the same sorts of activities as Zurich does: there is a charming Old Town, several wonderful buildings, and parties that will knock you on your ass. The best places to stay in Basel are close to all the attractions AND parties!
There's a variety of cultural landmarks to visit in Basel. First and foremost, the red-coloured Basel Munster should be on top of your list. The impressive church has a collection of some of the oldest artefacts and inscriptions in the German world.
The other must-see sight in Basel is the Basel Town Hall or Rathaus. This complex was once a palace and could give Munich's own Town Hall a run for its money.
Other attractions in Basel include the Kunstmuseum, the largest art museum in Switzerland, the Museum Tinguely, Vitra Design Museum, and the HeK, the last of which showcases various electronic art pieces. (If you're a museum nerd, clearly Basel is the base for you.) Be sure to also visit the Spalenter and the Old City Walls.
The parties and festivals here, including the awesome Fasnacht, are pretty fuckin' cool. The theatre scene in Basel is some of the best in the country. If you're feeling brave, supposedly there's many a spirit and ghost in Basel to be found.
Backpacking Lucerne
Lucerne is my – and Mark Twain's – favourite Swiss city. With the imposing Mt. Pilatus at its back, plenty of enchanting architecture, and the gorgeous eponymous lake, Lucerne is certainly one of the most beautiful cities in Switzerland.
Lucerne is a small city and, admittedly, doesn't have a ridiculous amount of attractions. However, the few sights are cool, quirky, and real pretty. Make sure you're staying close to the centre when you're staying in Lucerne.
Lucerne's Old Town is picturesque as hell. The many wooden bridges that cross the river are among the oldest wooden bridges in Europe.
My favourite is the Spreuer Bridge, which, instead of happy, pretty pictures, sports paintings of Death coming to collect souls. Macabre – but definitely original. Also, check out the Jesuit Church on the other side of Old Town.
North of the lake are more landmarks like the Church of St. Leodegar and the iconic Lion Monument. Built to commemorate the death of the Swiss Guards at the hands of the French Revolutionaries, the Lion is a deeply moving statue (one that apparently made Mark Twain weep).
A local rumour has it that the artist of the Lion Monument wasn't paid properly. So he made the outline of the monument in the shape of a pig (ha!).
For great views of the city, climb up the Museggmauer. Or enjoy the mountain view on the lakeside with a nice stroll or a dip in the lake.
The most impressive site in Lucerne and perhaps the main reason for visiting is Mt. Pilatus with its amazing views of the Alps and Lake Lucerne. You can hike to the summit in a day, though the impressive cogwheel railway – the steepest in the world – is worth the ticket price.
You can visit on a day trip but there are also some great hostels in Lucerne.
Backpacking Interlaken
Now we're really getting into the mountains! Interlaken marks the beginning of the spectacular Bernese Oberland, one of the Swiss Alps' most magnificent ranges. If you want to go hiking in Switzerland, this is the place to be!
Interlaken itself is pretty much a village so there's not much to do here. The Höheweg is Interlaken's main street with lots of cafes and shops. Unterseen is a pleasant little historical town across the river and is a better place to stay in Interlaken.
Further out along the edges of Thun Lake are the St. Beatus Caves and Schloss Oberhofen, both of which make for a good day trip.
Most come to Interlaken to kick off their adventures in the Swiss Alps, and boy is it a good start. Try your hand at kayaking, paragliding, rafting, or canyoning… Or do like me and start your long-distance trek here.
The Schynige Platte is the most frequented viewpoint in the area as it offers awesome views of the Bernese Oberland and is relatively easy to get to. Be sure to visit the Botanical Alpine Gardens, too.
An intoxicatingly dangerous hike is the Harder. (Ha – an apt name!) This sheer knife-edge mountain can make any adrenaline junkie shake with excitement. It's one of my favourite day hikes in the world!
Traversing the Hardergrat, you'll be walking on incredibly narrow trails and facing huge drops along the way. The views from this ridge are unparalleled.
If you're not into extreme hiking, you can find a decent alternative at the Harder Kulm (no relation to the supermodel), where you can get by public transport. Ask for directions at your hostel in Interlaken 🙂
Backpacking the Bernese Oberland
The Bernese Oberland region is one of the most beautiful places in Switzerland! Here you'll find some of the most iconic mountains in the country (not named Matterhorn) including the Mönch, Wetterhorn, Jungfrau, and the infamous Eiger. You've gotta see and feel these stunning peaks in person while backpacking in Switzerland.
To get to the Bernese Oberland, take the Jungfraujoch (probably the best train in Switzerland) to one of the villages in the region. As you ride deeper into the Bernese Oberland, its peaks dominate the horizon. By the time you arrive, you'll be sweating with excitement.
Popular villages include Grindelwald, Wengen, Lauterbrunnen, Murren, and Spiez. Each village is located very near to the other and they are all very similar. Some have their own unique attractions – like the picturesque Staubbach Falls of Lauterbrunnen valley – but each one guarantees amazing views and alpine experiences. In fact, you could probably spend a whole week in Lauterbrunnen and discover all of the amazing hikes in the region.
There are many, many trails throughout the Bernese Oberland – most lead to Kleine Scheidegg, which is the centrepiece of the region. This mountain pass is famous from a bunch of movies and offers perhaps the dopest views of Switzerland's greatest peaks: treacherous Eiger, regal Jungfrau region, and humble Mönch.
The popular Eiger Trail is a good choice for those who want a short walk leading out of Kleine Scheidegg. The hike to Männlichen is probably the best in the area, though.
Consider trekking the entire length of the massif from Meiringen to Murren as well. The trek takes a few days and is doable even for beginner hikers.
Other notable sites in the Bernese Oberland include Bachalpsee, Trümmelbach Falls, the Aare Gorge, the Aletsch Glacier, and Oeschinen Lake.
Backpacking Berne
Berne (or Bern) is the federal capital of Switzerland. This small city that twists and turns with the winding Aare River is actually not terribly exciting.
What it lacks in action, though, it more than makes up for with romance. With its many lovely arcades, towers, and emerald colours of the Aare Lake, Berne is a beautiful stop on your budget trip in Switzerland.
You can see all of the top attractions in Berne in a single day. Take a wrong turn down one of its many labyrinthian alleys and you can easily lose your bearings. But that's half the fun – getting lost may be one of the best things to do in Bern!
The first place to visit in Berne is the Zytglogge or City Clock Tower. This 800-year old tower is famous for its clockwork figurines, which dance three minutes before every hour.
From the Zytglogge, wander to nearby landmarks like the Bern Munster, the Federal Palace of Switzerland, and the art museum. Scientists may be interested in seeing Einstein's House and the Einstein Museum in Bern as well. It was in this city that everyone's favourite goofy scientist formulated the Laws of Relativity.
Like every Swiss city worth two cents, Berne has its fair share of green spaces as well. Bärengraben or Bear Park is home to the symbol of Berne: the brown bear. No, literally – several bears are kept in the "bear pit". Not that animal tourism is great or anything.
Also worth seeing is the Rose Garden and Gurten Hill, the latter of which offers great views of the city.
On hot summer days, leave your budget accommodation in Bern for a float down the Aare River! Playing in this river is one of the locals' favourite pastimes.
Backpacking Zermatt
Whereas the villages of the Bernese Oberland may be the most sublime in Switzerland, Zermatt holds the title of being the adventure capital of the nation.
This village is the starting point for many of the top hut-to-hut hikes in Switzerland, including the world-class Haute Route and the Tour de Monte Rosa. Dedicated alpinists may attempt the iconic Matterhorn (AKA the Toblerone mountain).
Skiers will love the slopes around the peak. Day hikers, be sure to check out the Gornergrat Trail, the Five Lakes Trail, and the Edelweiss Hut.
For the casual traveller, staying in Zermatt is ideal for just kicking back and watching the sun set behind the mountains.
Just a note: this small town is RIDICULOUSLY expensive. You'll want to stay in a hostel in Zermatt or find a local campground.
Zermatt is also a great place to participate in one of Switzerland's favourite summer activities: mountain biking! Biking under the Matterhorn is a surreal experience. Even novice riders should give it a try.
The best way to get to Zermatt is by train since no cars are allowed in the village. Most major cities in Switzerland offer regular services to Zermatt.
Don't try to drive in the city at all – the police will fine you 350 francs on the spot. Once inside the village, everything is within walking distance.
Backpacking Geneva
Great international distinction and importance? That is Geneva, which over the years has been the grounds for many diplomatic missions. Stay in a cool hostel in Geneva to really absorb the vibe!
The city of Geneva itself doesn't have any grandiose landmarks – just little cafes and lots of charming houses. The Cathédrale St-Pierre is worth checking out, as are the Palais des Nations and Musée Ariana.
Honestly, one of the best things to do in Geneva is just chilling at a café and watching life go by. The Vielle Ville (Old City), with its narrow, cobblestone streets is one of the best places to do this. While people-watching, you may notice that the majority of the population is speaking French, which is appropriate as Geneva is a part of French Switzerland.
Geneva's most well-known feature is the eponymous Lake Geneva or Lac Leman in French. No doubt the lake is one of the best places to stay in Geneva.
It'll be hard to miss the Jet d'Eau (the water fountain) as it blasts huge plumes of water into the air. Visit the Bains des Pâquis on the shores of the lake as well. This is one of the favourite swimming holes of city residents.
Lake Geneva is actually quite enormous. It's split between two countries and home to a multitude of other towns.
If you're not staying in Geneva, I'd highly recommend Lausanne, the beginnings of the "Swiss Riviera". There are also some unique things to see in Lausanne, like the Olympic Museum and Collection de l'Art Brut, art made by non-traditional and non-professional artists.
Also worthwhile would be a visit to Montreux, a small city at the eastern tip of the lake known primarily for its jazz festival.
Backpacking Lugano
Switzerland famously has three main language areas; one of them is distinctly Italian. Lying on the border of Lombardia is the Ticino Cantone.
To get a taste of the Italian side of Swiss life, Lugano is the most important city in the region. Located next to the gorgeous Lake Lugano, this is definitely one of the best places to visit in Switzerland.
Lugano definitely feels more Mediterranean. The climate is warmer, the architecture is more earthy, and the churches are of the Catholic sort that you see while backpacking Italy. Just looking at the pictures alone, you could mistake Lugano for Lake Como or Lago di Garda.
In the summertime, Lake Lugano is full of bathers and sailboats just looking to catch a bit of sun or a puff of wind for the sails.
There are several peaks around Lugano with breathtaking views – Monte San Salvatore and Monte Bre are the two best examples. You can on all sorts of adventures around the valley too! The canyoneering and mountain biking are particularly good around here.
There are a couple of interesting attractions in the city of Lugano itself. Chiesa di Santa Maria Degli Angel and Cattedrale San Lorenzo are both prime examples of Italian-style churches. Via Nassa is the main street in Lugano and a good place to have an espresso.
Bookworms may also be interested in visiting the Hermann Hesse Museum a bit out of town. The exalted German author spent 40 years in the Southern Alps and his former home is right across from the museum.
Off the Beaten Path Travel in Switzerland
If you're feeling a little depressed at the sight of all of the ski lifts and resorts while backpacking Switzerland, fear not; there are still plenty of wild and unseen places left in the country! Head to the train station and hop on a train going east to Switzerland's less-visited cantons including St. Gallen and Grisons.
The Grisons – or Graubünden or Grigioni or Grischun – is perhaps the most rugged and isolated province of all of Switzerland.
The capital of Grisons is Chur, which is one of the oldest cities in Switzerland, founded by the Romans. Chur is a quiet city, famous for being the starting point of the Bernina Express, which is one of the best train rides in Europe.
Grisons is also home to Davos and St. Moritz, some of the most scenic mountain villages in Switzerland, and the gorgeous Swiss National Park.
St. Gallen is a medium-sized city in the east of Switzerland that would appear unremarkable to the common tourist. What few foreigners don't realize is that St. Gallen has the most magnificent man-made structure in the country: the Abbey of Saint Gall.
Trekkers may find worth in the nearby Alpstein and Appenzell mountains. These ranges are known for their uniquely jagged profile and offer great opportunities for more daring hikers – the Säntis massif is the most frequented portion.
So, now we know what the best places to visit Switzerland are. But what to do while you're there? Here are some of my favourite things to do in Switzerland, including some truly iconic activities!
There are not a plethora of cheap things to do in Switzerland. You might have to compromise some of your Switzerland budget here. But I promise these activities are worth the lost bucks.
1. Visit the Rhine Falls
Rhine Falls is the largest waterfall in continental Europe and is only a short train away from Zurich. Visit the falls on a quick day trip – and prepare to get wet!
2. Dip Cheese in Swiss Chocolate and Fondue
The Swiss are famous for many things but the most delicious exports are their chocolate and fondue! Sample some of the rich flavours of Switzerland in one of the many chocolate or cheese-themed cafés. Pro tip: a steaming fondue pot hits the sweet spot especially hard on the mountains on a winter's night.
3. Catch Mad Views from the Top of Mt. Pilatus
The views from Mt Pilatus are among the best in Switzerland. Hike or take the world's steepest railway up to the top of the summit for glimpses of Lake Lucerne and the Alps. You might even catch a whiff of a mythical beast; legend has it that a dragon with healing powers lives on this mountain.
4. Try Paragliding
You can go paragliding pretty much everywhere in Switzerland with breathtaking aerial tours over the Swiss Alps. You'd think that such an amazing experience would cost an arm and leg as well but, depending on where you go, prices can actually be pretty reasonable.
5. Chill by an Alpine Lake
The lakes of Switzerland are world-famous and for good reason: they're absolutely gorgeous! Spot the shades of green, sapphire, cerulean, and many more when visiting these Swiss lakes. Go for a swim, take a boat or just chill on the shores.
6. Hike from Hut to Hut in the Alps
Hut-to-hut hiking in Switzerland is the best way to spend some time in the Swiss Alps. Switzerland has many world-class hut-to-hut hikes that allow hikers to skip the tent and stay in some comfortable refuges with epic views.
7. Go Clubbing
Switzerland has a very active clubbing scene, one of the best parties in Europe some might say. The parties in Zurich or Basel are epic – if you can shell out the money for the drinks.
8. See the Matterhorn
You've seen the Matterhorn in postcards and probably on the wrapper of the Toblerone bar. But nothing compares to the real thing! Catch a train to Zermatt and see for yourself why the Matterhorn is so iconic.
9. Ride a Train
What do you get when you cross Alpine views and super-comfy trains? Some of the best train journeys in the world, of course! Travelling in Switzerland by train is in itself an experience that takes you to nearly every corner of the country. Grab a seat and soak in the majesty of the Swiss countryside.
10. Pay Your Respects to Eiger
Mountaineers all know its name and the prestige that goes with it: Eiger. Once a forbidden peak due to the extreme difficulty of its north face, Eiger is now a reminder of how far the sport of climbing has come. See the hallowed fortress of stone and consider all those who died trying to subdue this mountain.
Switzerland is one of the planet's premier tourist destinations and so has plenty of different types of accommodation. Finding a place to stay in Switzerland shouldn't be a problem. Finding one that is affordable is a whole other ball game, though.
Switzerland's top destinations usually have youth hostels, although for an experienced budget backpacker, their prices will still seem staggeringly high. In peak season, a bed in a dorm might cost as much as $50. Still, hostels in Switzerland are gonna be your cheapest form of accommodation, unless you're keen on couchsurfing or bivvying.
Couchsurfing will always be your greatest ally when it comes to backpacking Switzerland on a tight budget. If you're lucky enough to find hosts consistently, you'll save heaps of cash.
Staying with a local will also open many doors that you didn't know existed. Hanging out with a Swiss person means that you'll see the secret spots, the local cafes, and a more authentic side of Switzerland.
Of course, if couch surfing seems a little too scary for you, you can also find plenty of private rooms in Airbnbs in Switzerland where you can interact with your host.
Camping is also a popular means of lodging in Switzerland. The rates for official campgrounds will still be quite high but if you have a good backpacking tent, you can always pitch up camp outside of them. And lucky you – wild camping is actually allowed in Switzerland.
Where to Stay in Switzerland
If you're trying to cut your Switzerland travel costs, it's important to know where to stay at. Here you'll find some cheaper youth hostels and Airbnbs in Switzerland.
Before starting this section, let's all join hands and tell each other "everything is going to be ok." I'm here for you, my broke backpackers.
Ready? OK.
Switzerland is probably the most expensive country in the world. Many are intimidated by the high cost of living in Switzerland and don't bother to even start planning a trip there.
But you're the adventurous sort, right?! You never let anything dissuade you from visiting a country.
Backpacking Switzerland can be accomplished so long as you do everything right. You won't get by on a shoestring budget but there are always ways to save a few bucks.
So how expensive is Switzerland for tourists? Most budget-minded travellers get by on $80-$100 per day. You can, with proper habits, get by on less.
Daily Budget for Switzerland
So, now that you've got over the biggest shock – you know that Switzerland is not your go-to destination for travelling Europe cheaply. Let's look at some example budgets for Switzerland travel costs.
Money in Switzerland
The official currency of Switzerland is the Swiss franc. In April 2022, the official exchange rate for the franc is 1 USD=0.93 CHF or 1 Euro=1 CHF.
Many Swiss businesses will still accept euros as a form of payment. When paying in euros in Switzerland, 99% of the time you'll receive francs as change. Most products or services are listed with prices in both euros and francs as well, so exchange rates should remain official.
ATMs are widely available all over Switzerland. Many require a minimum withdrawal of usually 20 or sometimes 50 francs. Withdrawing only a bit for, say, a single pint will probably be impossible.
Note that many ATMs also charge a withdrawal fee on top of whatever your bank charges internationally. To avoid these fees, I've got one recommendation that's really gonna elevate your travel banking game…
For all matters of finance and accounting on the road, The Broke Backpacker strongly recommends Wise – The Artist Formerly Known as Transferwise! Our favourite online platform for holding funds, transferring money, and even paying for goods.
Wise is a 100% FREE platform with considerably lower fees than Paypal or traditional banks. But the real question is… is it better than Western Union?
Yes, it most certainly is.
Travel Tips – Switzerland on a Budget
Broker than broke? There are many ways to stretch your measly pennies even further through these Switzerland travel tips. Here are some of the tried-and-tested penny-pinching ways of Broke Backpackers, tailor-made for backpacking Switzerland on a budget.
Camp: There are lots of opportunities to camp in Switzerland! If you're feeling real adventurous and don't want to lug around a tent, consider picking up a backpacking hammock.
Cook your own food: Switzerland is one of those places where you have to cook your own food. Bring a portable backpacking stove for wilderness exploits or hostels without kitchens.
Book your transportation early: Both plane and train tickets are much cheaper if you purchase them in advance. This rule sometimes also applies to buses, especially in Europe.
Couchsurf: Swiss people are awesome. Couchsurfing is a great way to make some real friendships and see this country from the perspective of locals.
Pack a travel water bottle and save money every day!
Why Should You Travel to Switzerland with a Water Bottle?
Plastic washes up on even the most pristine beaches… So do your part and keep the Big Blue beautiful!
You aren't going to save the world overnight, but you might as well be part of the solution and not the problem. When you travel to some of the world's most remote places, you come to realise the full extent of the plastic problem. I hope you become more inspired to continue being a responsible traveller.
Plus, now you won't be buying overpriced bottles of water from the supermarkets either! Travel with a filtered water bottle instead and never waste a cent nor a turtle's life again.
The best time to visit Switzerland is at any time of the year, depending on what you're looking for. Every season in Switzerland offers a wide variety of unique activities. You could use an old cliché and say that there's something for everyone. In fact, there are so many things to see and do in Lauterbrunnen that you should go in both winter and summer to get a different flavour each time.
Switzerland has warm, semi-humid summers, and cold, snowy winters.
Summer in Switzerland (June-August) is usually considered the peak season as the European holidays have begun and the majority of trails are open. Higher alpine trails should be free of snow by July. Prices during this period will be higher and everywhere will be crowded.
Winter (December-March) is ski season in Switzerland, which means that the cities will be emptier, and the resorts will be jam-packed. This time is usually best for those trying to backpack Switzerland on a budget as most urban accommodation will be cheaper. The ski resorts, on the other hand, will be at their most expensive of the year.
Autumn (September-November) and Spring (April-May) are the best times to visit Switzerland. Prices will be lower, tourists will be more sparse, and the weather should still be pleasant, albeit April and November can still feel frigid at times. Hikers and skiers should be able to catch the tail end of their respective seasons as well: snow can linger on the slopes well into May and trails will usually be open until the end of September.
October can be a magical time in Switzerland, as the mountains are beginning to take on their white winter coats, and the trees start to turn golden. Photographers will probably enjoy this month the most when visiting Switzerland.
What to Pack for Switzerland
On every adventure, there are some things that I always have on my backpacking packing list.
If you're worrying, is Switzerland safe to travel? Well, good news. This is one of if not the safest countries in Europe and has very little crime. Urban areas are extremely secure by most international standards – when you're backpacking in Switzerland, you have very little to worry about.
Still, petty crime is always a possibility. Regardless of Switzerland's security, travellers should always follow the usual travel safety practices.
While backpacking Switzerland, the most danger lurks in the outdoors. Being a (very) mountainous nation, Switzerland's weather can change at the drop of a dime and sometimes in dramatic ways. If you're caught in a storm while out trekking in the mountains, you could be in a lot of trouble.
Luckily, Switzerland's infrastructure is pretty expansive, which means there really isn't too much true wilderness here. When hiking the Swiss Alps, the nearest village or outpost is never too far away.
Should you be hurt while trekking, a rescue team should be able to reach you within a reasonable amount of time. Cell service is often reliable as well though nothing beats a good satellite phone or messenger.
In general, Switzerland is very safe to travel.
Sex, Drugs, and Rock 'n' Roll in Switzerland
Contrary to the repressed, unadventurous reputation that they unjustly receive, the Swiss actually like to party quite a bit. Whether they're at a festival, hanging with friends, or just walking on the streets (yes, you can drink in public here!), Swiss people love to have a good time.
Since Switzerland is a pretty strict 9-5 working culture, the best parties are usually on the weekends. Many head to the nearest cafe, pub, club, whatever, on Friday night. Bars stay open as late as 5 am in some places.
Zurich and Basel are the best cities to party in Switzerland. Due in part to their proximity to France and Germany, techno clubs are the best form of after-hours entertainment in these cities.
As this is Switzerland, the costs of partying will not be gentle. Drinking will absolutely bankrupt you and very quickly. There are no drink specials or happy hours in this country either – you'll have to be truly steadfast in your budgeting while backpacking Switzerland in order to go out partying.
Buy a (only slightly less expensive) bottle of booze at the store and drink before going out. Since drinking in public is legal, you can drink just about anywhere outdoors; walk around or head to the park, or literally sit outside the bar you want to go to and get buzzed first.
While at the bar, stick to beer as it's usually the cheapest liquor at around $8. You'll see most of the locals drinking beer as well as they too feel the strains of the local prices.
Getting Insured BEFORE Visiting Switzerland
Travelling without insurance is risky business. Even if you like to live dangerously, some risks are not worth taking! Consider getting good backpacker insurance sorted before you head off on an adventure, and you can hike and party to your heart's content without worries.
ALWAYS sort out your backpacker insurance before your trip. There's plenty to choose from in that department, but a good place to start is Safety Wing.
They offer month-to-month payments, no lock-in contracts, and require absolutely no itineraries: that's the exact kind of insurance long-term travellers and digital nomads need.
SafetyWing is cheap, easy, and admin-free: just sign up lickety-split so you can get back to it!
Click the button below to learn more about SafetyWing's setup or read our insider review for the full tasty scoop.
Being a modern European nation, Switzerland has some amazing public transportation routes leading in and out of the country. Transport is obviously very damn expensive but at least it is very easy to get in!
Entry Requirements for Switzerland
Though not a part of the actual European Union, Switzerland is still a part of the Schengen Zone.
The Schengen Agreement/trans-European agreement enables visa-free travel between participating nations. This is extremely convenient for those backpacking Europe. You can easily cross the borders between nations and get little to no attention from authorities.
Schengen Zone residents only need an EU ID card to enter another Schengen country. All other world nations need to have a passport on them.
Most non-EU nations can qualify for a 90-day visa that is valid in any European nation in the Schengen area. There are always exceptions though, so be sure to check official Schengen requirements before you start backpacking in Europe.
Switzerland has an amazing public transport system – one that can get you just about anywhere. You can seriously travel from an airport to the top of a mountain using just public transit, sometimes in less than 2 hours. That's impressive!
What's even more impressive, though, is how high the ticket prices can be. Seriously, train rides can cost hundreds of dollars depending on how far you're going. Big yikes.
Your best bet to stick to reasonable travel costs in Switzerland is buying some sort of discount card. Half-fare cards, Day cards, Swiss Passes… Luckily, there's a plethora of options to save on transportation tickets.
The most well-known travel package in Switzerland is the Swiss Travel Pass. This card enables unlimited and free travel on most forms of transport – trains, buses, boats, trams – in and between the cities.
Mountain railways and cable cars can come at a 50% discount, and all museums are free to enter with this pass. Sure, it's damn expensive, but if your Swiss travel dreams include lots of train travel and culture, it might be worth it.
Another option is the Swiss Half-Fare Card with a slightly more reasonable price tag. This card gets you half off in most forms of transport (some urban transport may be discounted less). A Half-Fare Card is the most popular deal among locals and may be best for a backpacker, too.
Finally, Day Cards enable unlimited travel for one day. They are available at most COOP Supermarkets. These cards would be a great way to save cash if you know that you'll be travelling far or a lot in one day.
Hitchhiking in Switzerland
Hitchhiking is by far the cheapest way to travel in Switzerland and, thankfully, it's an acceptable practice.
Hitchhiking is easiest around Switzerland's most popular outdoor areas and little villages. There are lots of travellers passing through these regions and, in general, small-village people are helpful to backpackers!
There's a belief that hitchhiking would be illegal in Switzerland but this is not true! Hitchhiking IS illegal on motorways – the same as everywhere – but you can still hitch a ride on smaller roads and petrol stations.
If you're crossing the border as a hitchhiker, I recommend not telling the border guys that you are one. They can be a little uppety about it and guide you to the nearest bus station.
I fully expected hitchhiking in Switzerland to be tough – blame my prejudice towards non-sociable Central Europeans – but it was actually great. I felt super safe, and it never took too long to find a car to take me.
Onwards Travel from Switzerland
Lying at the heart of Alps, Switzerland shares a border with many other European nations that are popular on the backpacking trails. Crossing into any one of them is an extremely straightforward and easy task.
Most borders, in fact, don't even stop you to check your passport. So you'll most likely end up in another country without even knowing it.
Head south to magnificent Italy for some quality Roman culture time, or to France to experience the majesty of the Provence region. Travel north to Germany and Bavaria for some of the best beer in the world. Jump over to Austria for more Alpine adventures.
And don't forget Liechtenstein! The sixth smallest country in the world may be tiny but it's well worth a day trip or a couple of days of hiking adventures.
Volunteering abroad is an amazing way to experience a culture whilst helping your host community. There are plenty of different volunteer projects in Switzerland that you can dabble in, including teaching, construction, agriculture, and hospitality.
Obviously, Switzerland doesn't need volunteers in the same way less-developed nations do, but you'll still find opportunities to donate some time and skills. Housekeeping and hospitality are reliable options that usually provide accommodation in return. Most people won't need a visa to volunteer in Switzerland for less than 3 months, but it's always good to double-check the requirements for the work you'll be doing.
Programs run through reputable work exchange programs, like Worldpackers, are generally very well-managed and come highly recommended by yours truly.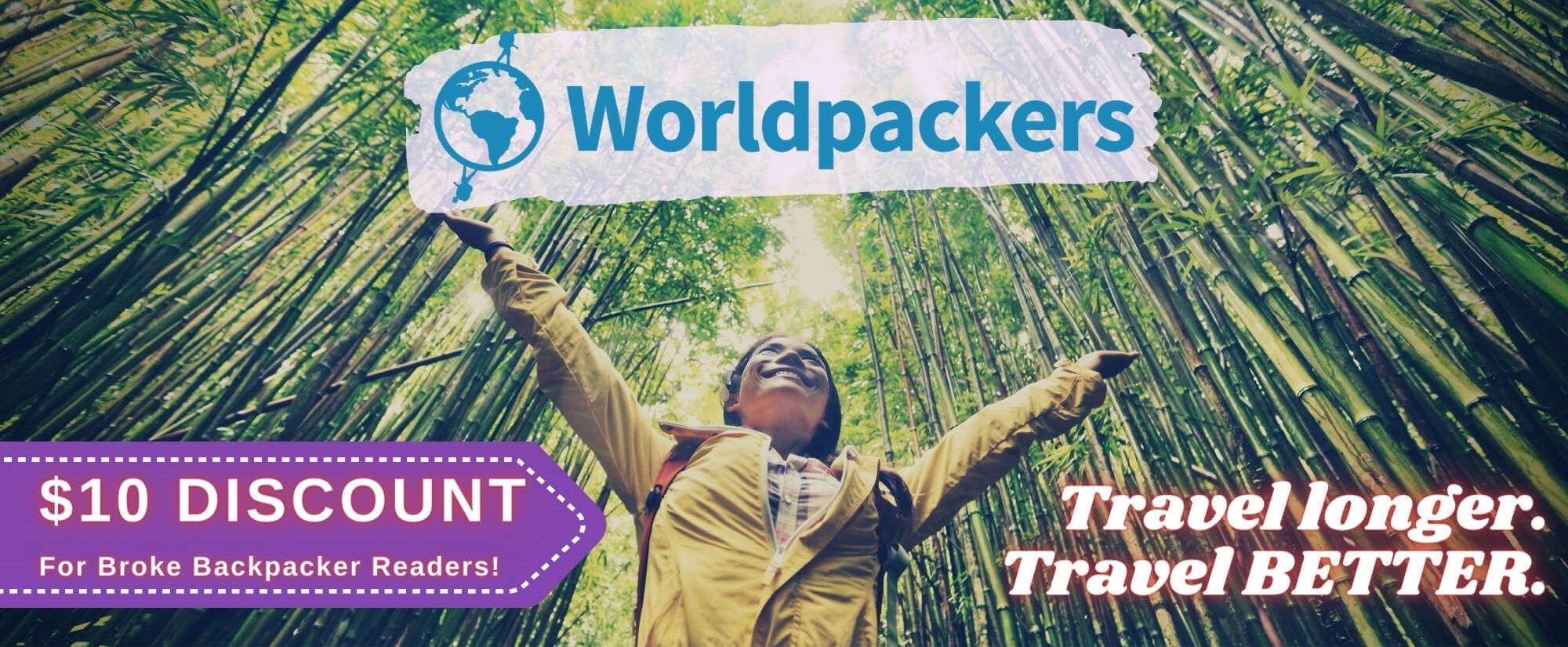 Worldpackers: connecting travellers with meaningful travel experiences.
Over the course of my travels, I had heard very few Swiss stereotypes. Perhaps the occasional banker joke or maybe some quip about yodelling, but nothing terribly serious. Even after meeting the Swiss in person, I wasn't really left with any strong impression about them: the Swiss mentality seems to be very normal and level-headed.
There are a few stereotypes that do hold. The Swiss are very punctual people which may either be a consequence or a cause of their hyper-efficient nation. Things in Switzerland are a little overly-organized and sometimes happenings are planned too far in advance.
Switzerland has a few prominent language regions, and each comes with its own little quirks that also affect its inhabitants. This also means that the culture and traditions in Switzerland can be quite diverse, getting influence from the countries around them.
Switzerland has four official languages: German, French, Italian, and Romansh. Each is, essentially, a variation of their respective mother tongues.
Most speakers of standardized French and Italian will be able to understand the Swiss variations. However, if you learned your German in school, you'll find yourself a lil' puzzled over their German variant. The running gag is that even native German speakers can't understand the Swiss.
Even though Switzerland is a very polyglottal nation and nearly everyone speaks multiple languages. You should get by fine with English.
Useful Travel Phrases for Switzerland
Even if you have no intention of learning the local language, speaking a Swiss phrase or two will impress the locals. You can find easy travel phrases in Italian and French in our respective country guides for them (and you can find our country guides a few sections above, under "Onwards Travel"!).
I've listed Swiss German phrases below since it's the weirdest local language variant.
What to Eat in Switzerland
Due to Switzerland's somewhat rural nature, Swiss cuisine is usually a very simple and hearty affair. Most of its dishes can be considered "farmers' food" with strong cheeses, rich bread, red meats, and robust vegetables constituting the majority of the diet. Cream is used in abundance in Swiss cooking.
Along the edges of Switzerland, the cuisine does take on shades of the neighbouring countries. Near the border of Italy, cured meats and risotto are very common. On the French border, cheese reigns supreme as national heroes like fondue and raclette are found here.
Germany's love for wurst and bread has certainly had an effect on Switzerland as well.
And don't forget the chocolate. There's a reason Swiss chocolate is so famous around the world. You'll probably know at least Milka; even though the world-famed chocolate brand is now manufactured in Germany, it originated in Switzerland.
Must-Try Dishes in Switzerland
To kick off your culinary tour of Switzerland, I have compiled a list of several of its most popular dishes. See if you can taste all of them.
A Brief History of Switzerland
For most of its early years, Switzerland was valued as a crucial strategic point for commerce and militaries. Being at the nexus of many powerful and competitive European dynasties over the centuries, Switzerland was essentially a giant access point – its mountain passes were vital for controlling the region and enabling free trade.
Up until the early stages of the Modern Age, Switzerland was juggled between kingdoms. The Romans subjugated the barbarians and founded cities. In the Middle Ages, Burgundians, Italian savoys, Habsburgs, and Germanic kingdoms would compete for the mountain passes of Switzerland.
The Holy Roman Empire would eventually hold the majority control over the Alps. Under their rule, the first aspects of Swiss nationalism developed.
In 1300, the Old Swiss Confederacy formed within the Holy Roman Empire. This formation of Swiss cantons, though far from stable and not technically independent, can be considered the first version of modern Switzerland. For about 500 years, this organization lasted until Napoleon arrived and swiftly swept the territory under his reign.
After Napoleon's death, the Swiss quickly consolidated and reimposed former laws. Following some bumps in the road – mostly of the religious and political kind – the federal state of Switzerland was established in 1848. This iteration of Switzerland has lasted to this day.
Swiss politics are most well known for their neutrality. It didn't take part in any of the World Wars and remained uninvaded. And it still isn't part of the EU, even though it does co-operate with other European countries extensively.
Switzerland is one of the top hiking destinations in the world. Situated in the heart of the Alps, there are copious amounts of mountain trails to explore.
The number of trails means that all hikers who can stay on their feet for a few hours can find something to tickle their fancy. There are viewpoints that require basically no hiking at all and day hikes all over the place.
The best way to experience the Swiss Alps, though, is to go hut to hut hiking in Switzerland. By staying in cabins in the mountains, you cut down on the weight you have to carry since you won't need camping gear.
Since Switzerland is such a popular hiking destination, it also means that its hiking infrastructure is excellent. Getting astray from the right trail is difficult, and if you get into any trouble, you'll likely soon run into other folks who'll be able to help.
Here are some of the best hikes in Switzerland.
Some Top Trails in Switzerland
The Eiger Trail(s) (1-4 days) – The hiking distance of the true Eiger Trail is only 6 km but it can be combined with several other local trails to extend your trip. An excellent walk would be the Bernese Oberland portion of the long-distance trail Via Alpina Route.
Tour des Combins (6 days) – A seemingly forgotten trail around some of the finest mountains in Switzerland. Classic alpine hikes involving lakes, glaciers, and soaring peaks.
Tour de Monte Rosa (8-10 days) – A lesser-known hike around the second highest peak in the Alps. Wilder and more demanding than the Haute Route.
The Haute Route (2 weeks) – One of the most impressive trails on the planet. Walk from Mont Blanc in France to the Matterhorn in Switzerland. Can be done in winter (as a cross-country ski route) or summer.
The Trans-Swiss Trail (40 days) – Hike across the entire southern half of Switzerland. Start in Porrentruy and end in Lugano. Includes a wide variety of landscapes and not just mountains.
Got questions about how to travel Switzerland on a budget? I've got answers!
Being respectful in Switzerland comes down to not confusing its many cultures.
Swiss Germans are Swiss Germans and not Germans; Swiss French are Swiss French and not French; Swiss Italians are Swiss Italians and not Italians. Just refer to everyone in Switzerland as "Swiss."
Swiss people do love to have a good time and definitely drink their fair share of spirits. If you plan on going out in Switzerland, I'll just give you my usual advice of "don't be an asshole on holiday". Drink only what you can handle, be respectful, and don't be a shit-stirrer.
Backpacking Switzerland on a budget might be a bit of a tricky pony. But if you're wondering, is Switzerland worth visiting? Oh, yeah, 100%.
Hell! I'd even take it as a challenge!
How long can you stay in Switzerland on a shoestring budget? I certainly wouldn't mind crashing on couches and hitching rides if it meant I could see those glorious mountains a few more times.
I challenge any and all of you broke backpackers to travel to Switzerland in the ways that would do this website proud.
Happy backpacking!
Updated in April 2022 by Elina Mattila from @wayfarover.
---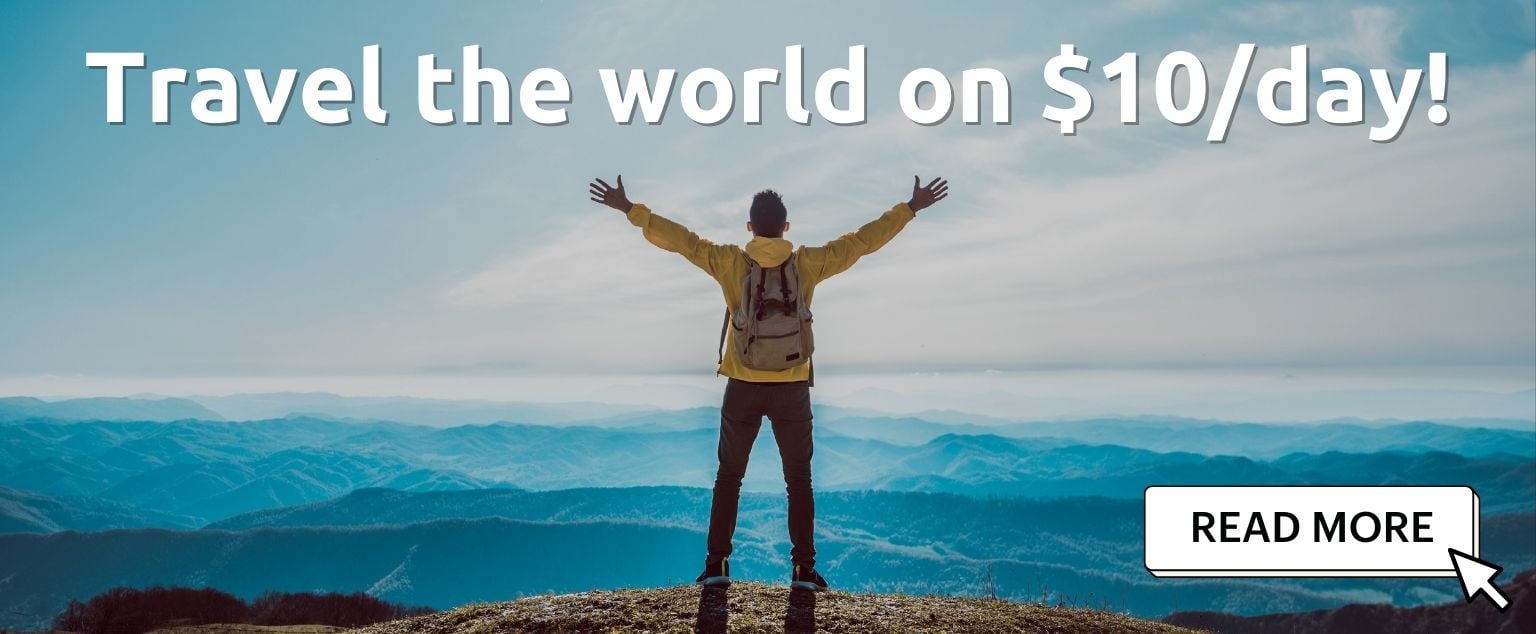 And for transparency's sake, please know that some of the links in our content are affiliate links. That means that if you book your accommodation, buy your gear, or sort your insurance through our link, we earn a small commission (at no extra cost to you). That said, we only link to the gear we trust and never recommend services we don't believe are up to scratch. Again, thank you!