Switzerland is cool. It's French, it's German, it's Italian, but at the end of the day, it's Swiss! Think rolling hills, epic mountain views, historic cities and a whole lot of outdoor fun to be had.
But dang is Switzerland ever expensive! Surprisingly though, there are a load of hostels dotted around to make staying here NOT something that totally breaks your budget. And we've created this super guide to the 35 best hostels in Switzerland.
So now you'll have a load of choice when it comes to Swiss hostels. This is going to give you an epic list to help you backpack the hell outta Switzerland.
Let's not wait around. Here are the coolest hostels in Switzerland!
Quick Answer – The Best Hostels in Switzerland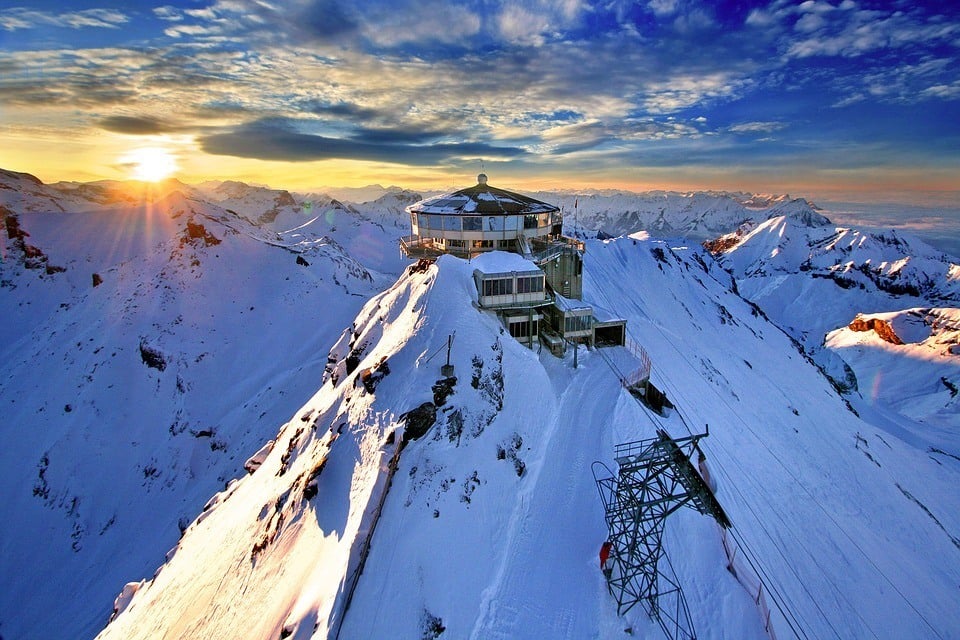 The 35 Best Hostels in Switzerland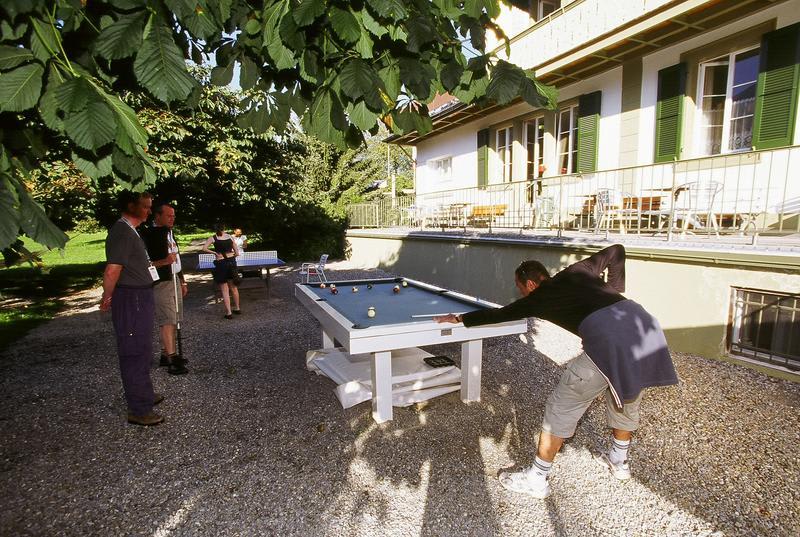 $$
Free Breakfast
Laundry Service
Outdoor Terrace
Of course one of the best overall hostels in Switzerland is gonna be in Interlaken. Yep, this award-winning Interlaken hostel is definitely up there. It's the perfect place for getting into the great outdoors – and it definitely helps that there's a free breakfast included to set you up for the day.
And as a big ol' bonus on top, it comes complete with free access to a local swimming pool. Staff are amazing, facilities are top notch and clean. What more could you need?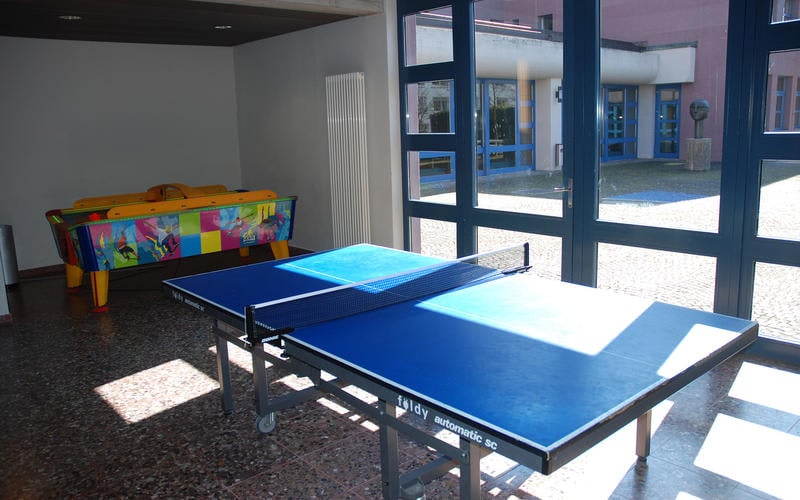 $$
Free Breakfast
24 Hour Reception
Bar
Where to stay in Switzerland? A wood cabin of course! Ok so sounds a little odd that this overall best hostel in Switzerland is set in old-school cabin, but it's actually super cool. They use the space really well and it dates back to 1936 making it proper "Von Trapp" – the vintage vibes are strong here.
This place besides being a hipster's haven of a hostel is close to Lake Zurich itself, close to the train station (feat. direct rail links to the airport) and there's a bar here for cheap drinks. If you're staying in Zurich, use our recommended Zurich itinerary to plan your stay.
$
Laundry Facilities
24 Hour Security
Cafe
This place has a decent friendly atmosphere PLUS it's right near public transport, which is always handy we gotta say. It might not be the plushest place to stay in the world, but it's still one of the best overall hostels in Switzerland.
They show films here every dang day, they've got a huge communal kitchen, but the best thing about this place is that you actually get given a free transport card which means zipping around Genevas boroughs is a breeze thanks to this top Switzerland hostel.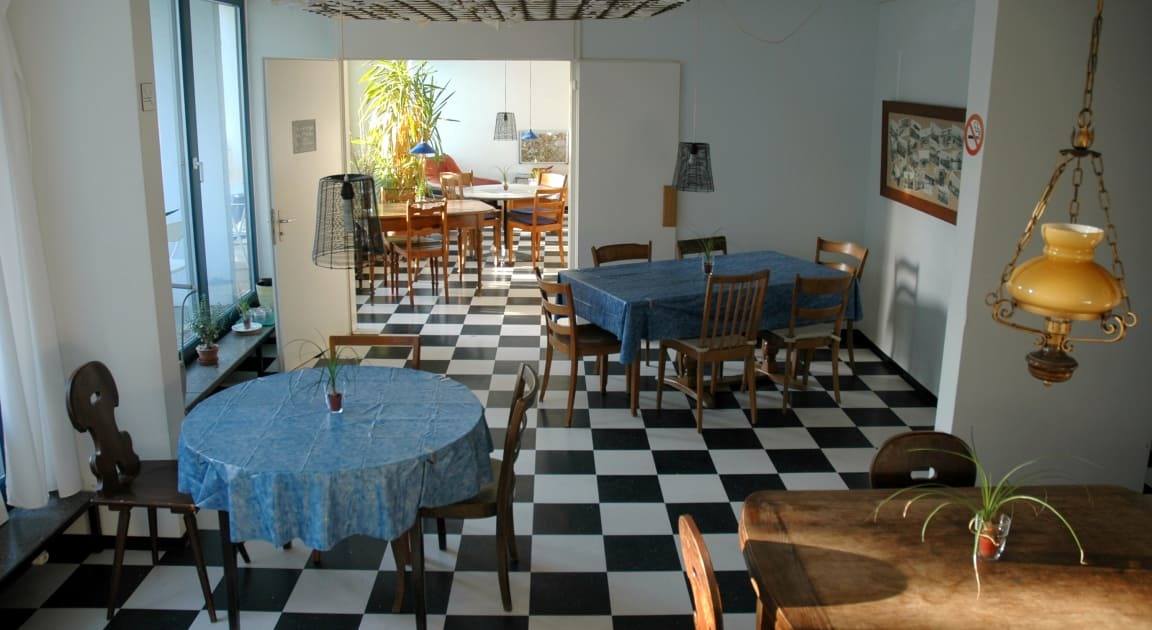 $
Games
Laundry Service
Cafe
This cool Lucerne hostel is pretty nice, and a lot of that is actually down to how light it is – no dingy dorm rooms here. Aside from being a pretty funky little Switzerland backpackers hostel, this place also has great links to the train station.
It's one of the best overall hostels in Switzerland: it's homely, it attracts friendly people, the vibe is easygoing, and they've got a load of stuff like foosball, table tennis, board games and ting to keep you entertained. Oh, and a bar as well!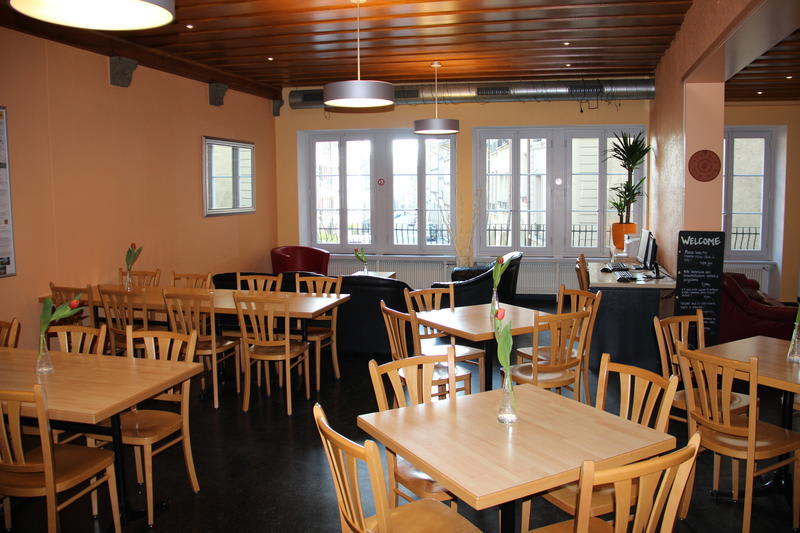 $
Luggage Storage
Late Check-out
Communal Kitchen
This Bern backpackers hostel is pretty cool because it's actually smack bang in the UNESCO World Heritage-approved old centre of Bern. The building itself is pretty old school – there's things like big windows, views out over the old rooftops, and even chandeliers. Ooh la la!
It might be old, but it ain't boutique. But the rooms are spacious here, the wi-fi is strong (important), the staff are super nice. We reckon this is easily one of the best overall hostels in Switzerland.
Best Hostel for Solo Travellers in Switzerland – Lake Lodge Itseltwald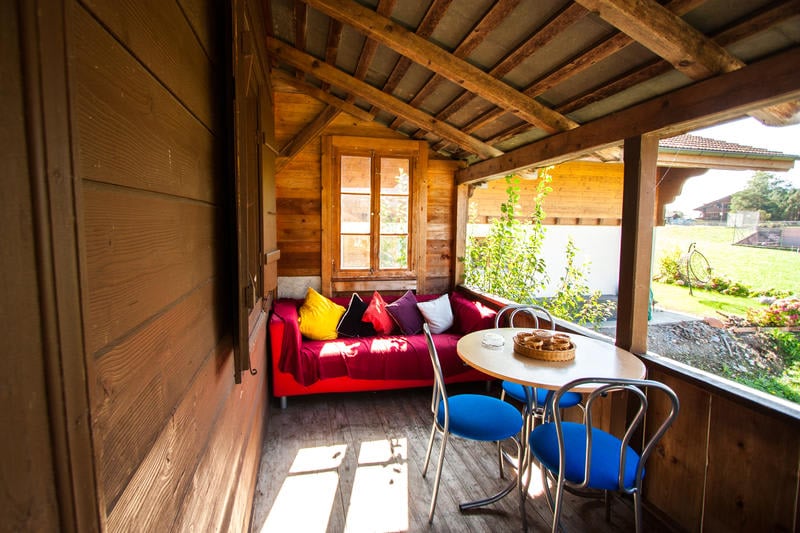 $$$
Bicycle Hire
BBQ
Private Beach!
This place has a Swiss chalet kinda style going on, which we reckon is pretty cool. You wouldn't think private beach and Switzerland go in the same sentence, but at this place they really do; you can swim in the lake in summer!
The setting is pretty cute too. It's in a small fishing village called Iseltwald. Don't worry, Interlaken is easily reached by bus from here. One of the best hostels for solo travellers in Switzerland, you'll find it easy to make friends with all the hikers and bikers staying at this place.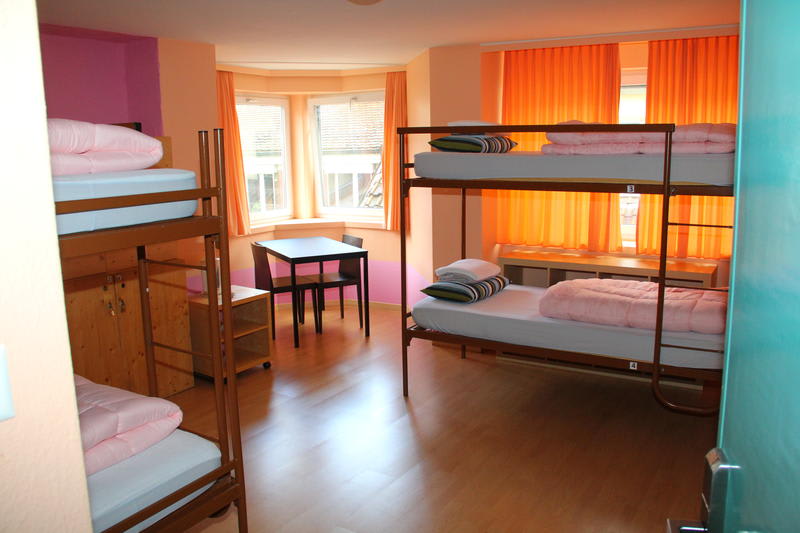 $$
Cafe/Bar
Communal Kitchen
Luggage Storage
The name doesn't exactly make it a secret: this best hostel for solo travellers is set in the Old Town of Zurich. So it's pretty easy to get around all the historic heritage that this town has to offer.
This Zurich backpackers hostel comes complete with a cafe attached, which makes it pretty decent for getting to know other travellers (and locals) hanging out down there. Oh, and as a bonus, there's a free breakfast on offer at this top hostel in Switzerland.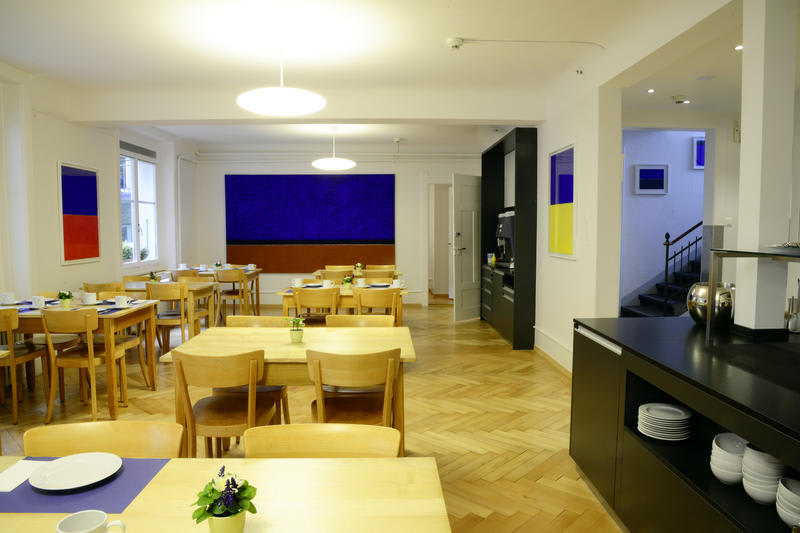 $$
Free Breakfast
Free Travel Card!
Outdoor Terrace
This budget hostel in Bern also just happens to be one of the best hostels for solo travellers in Switzerland. It's kinda a mix between a hostel and a hotel, which is fine if you're a solo traveller who likes their own company.
That said there is a big ol' communal lounge here where you can get chatting to other travellers. And aside from a free travel pass around Bern, there's a load of interesting places in the immediate vicinity of this hostel.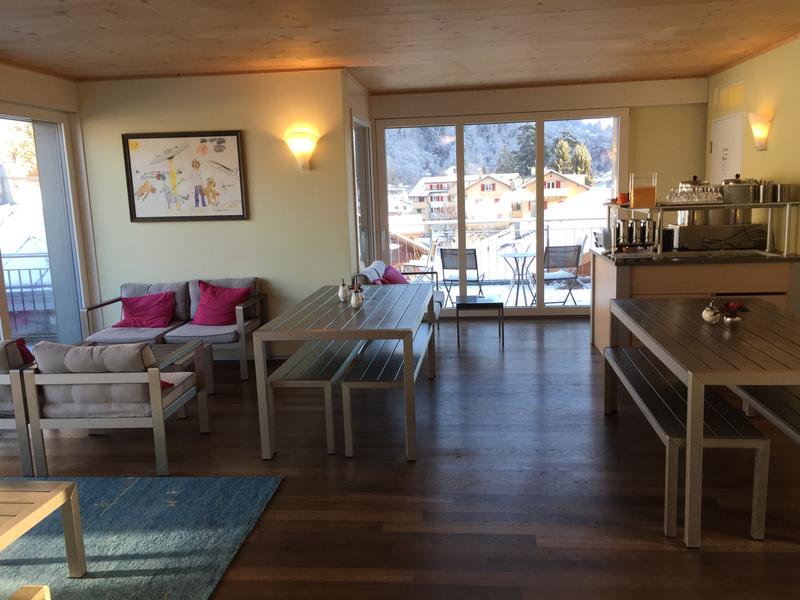 $$
Free Breakfast
Bicycle Hire
Rooftop Terrace
Alplodge is… an alp lodge. As one of the best hostels for solo travellers in Switzerland, this place is perfect if you're looking to meet other people on your travels. Especially if you're the adventuring type – it attracts that sorta crowd.
So yeah, if you wanna try out loads of adventure sports (think paragliding, bungee jumping, snowboarding), this is a good place. It's right next to the river of Interlaken, there's mountain views from the windows, we mean does it get any better?
$$
Free Breakfast
Self Catering Facilities
Rooftop Terrace
This Switzerland backpackers hostel is set in a vibey old part of town, which is pretty fun to explore. But what makes it one of the best hostels for solo travellers in Switzerland is the fact the staff are so nice. It makes a big difference!
It's a decent place to meet fellow travellers and head out to see what the city of Bern has to offer, and the hostel can arrange tours and stuff for you. The rooftop terrace is a good place to hang out, too.
Best Cheap Hostels in Switzerland – Bellpark Hostel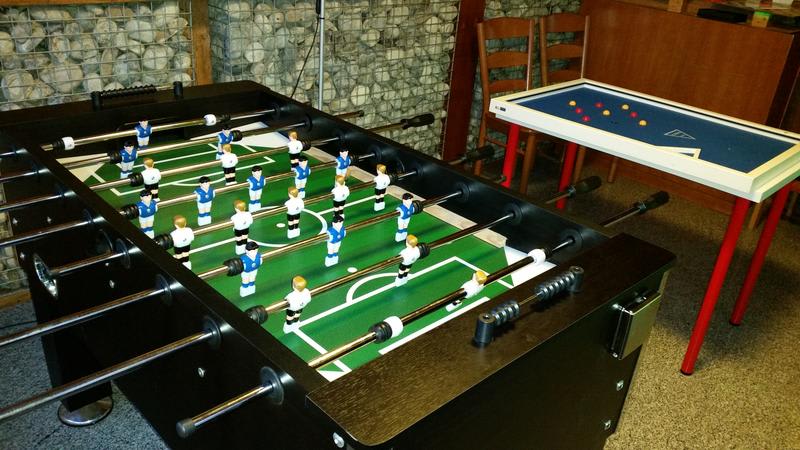 $$
Free Breakfast
Free Public Transport Ticket
Free Parking
If you were looking for one of the best cheap hostels in Switzerland then don't you worry – the search is over. Bellpark Hostel is a decent budget hostel in Lucerne that interestingly serves up an Asian style breakfast (fried rice) which is a good way to start the day.
The kitchen here is otherwise pretty well stocked so you can make yourself your own meals and keep things even more budget. It might not be the most vibey place ever but it's all good.
$$
Hot Tub
Bar/Restaurant
Amazing Views
Yep, it's a tent village. But being a campsite you get to keep costs pretty low – for Switzerland anyway. It is, however, a bit of a luxury campsite, the tents are pre-erected and come with everything you need. Sorta like a hotel.
There's even a Jacuzzi here complete with views of the Swiss Alps, hammocks for chilling, and a bar. It's definitely one for summer, but it's perfect for socialising and is one of the best cheap hostels in Switzerland, too.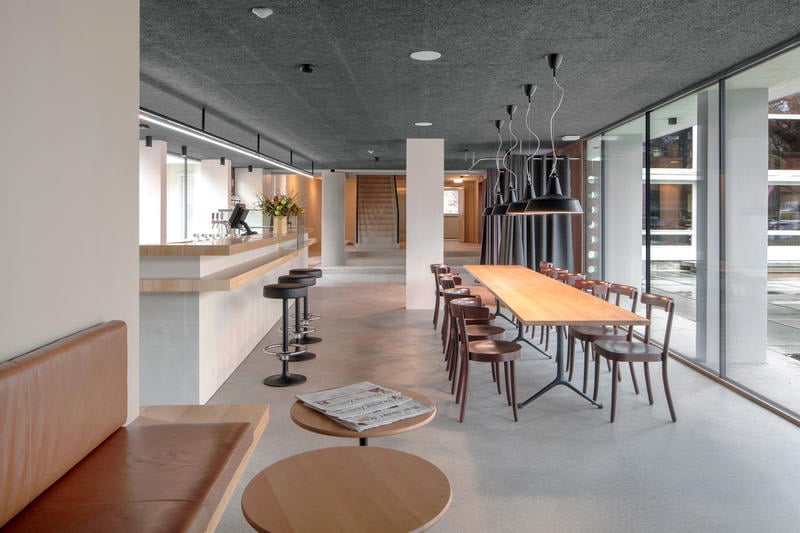 $$
Free Breakfast
Games Room
Cafe
This is a BIG hostel with spacious dorms set in a listed building. That makes it definitely one of the coolest hostels in Bern if you ask us. Ok so it might not have the poppiest of atmospheres, but if history is your jam, this is a good place.
Why? It's 'cause the top sights are literally on your doorstep, so you're gonna save money staying here. No brainer that it's one of the best cheap hostels in Switzerland.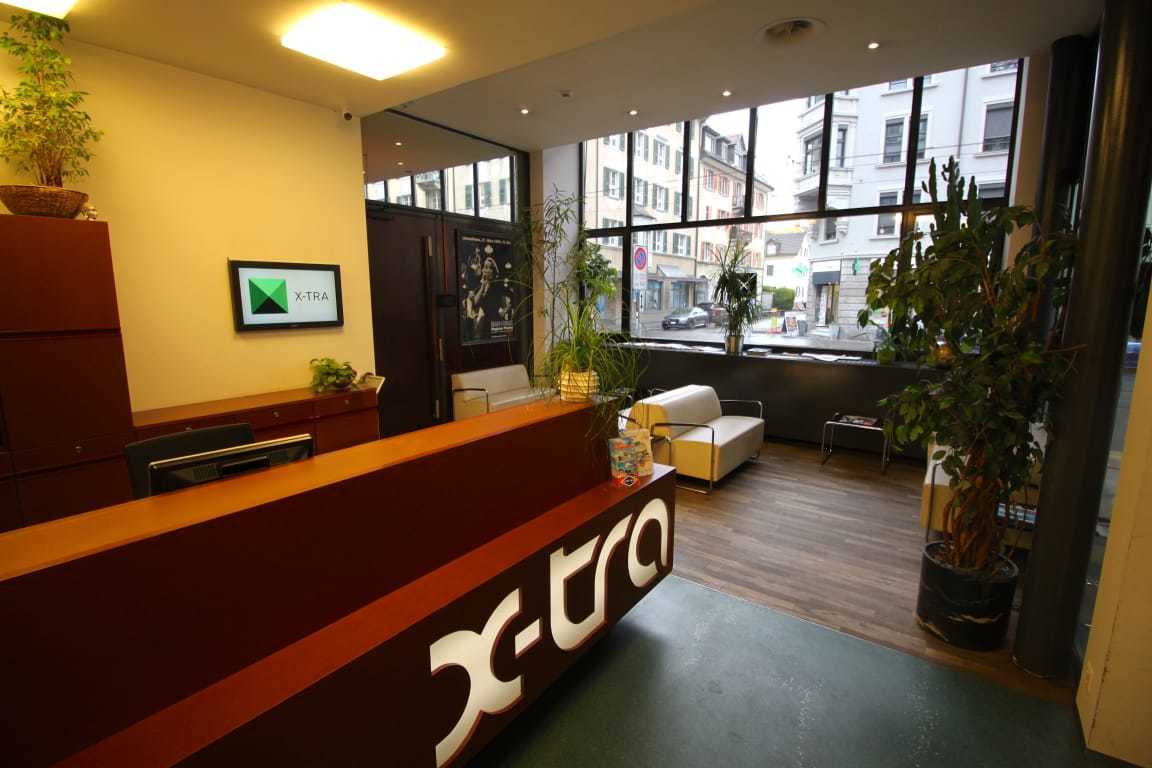 $$
Bar
Free Breakfast
24 Hour Reception
The name might be weird but this place is alright, trust us. It's one of those mixes between a hotel and a hostel that makes it perfect if you don't wanna be social and just want a nice, cheap-ish room.
So yeah it's one of best cheap hostels in Switzerland: there's even a free breakfast (offered at a nearby hotel weirdly). And if you're missing the hostel vibe that much you can opt for a room with a shared bathroom.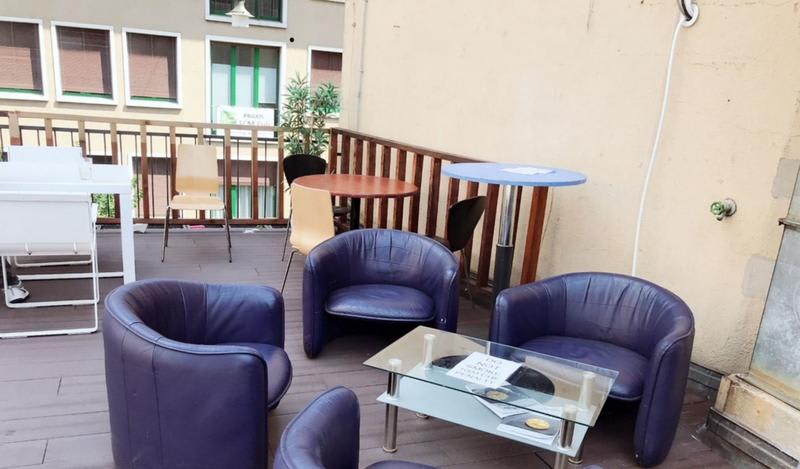 $
Laundry Facilities
Security Lockers
Late Check-out
Looking for somewhere that's cheap and only cheap? Lindas Beauty Hostel is where you're gonna be staying then. Yep, if you're budget truly is tight and you wanna be in the centre of the city, you can't go wrong with this.
You might have to be a lil bit unfussy to stay here. It's one of the best cheap hostels in Switzerland, but it's very basic. However, the location is killer – it's less than 100 metres from the central train station in Zurich.
$$$
Outdoor Terrace
Luggage Storage
Laundry Facilities
This Geneva backpackers hostel is actually a pretty dang boutique place to stay, which is why we reckon it's one of the best hostels in Switzerland for couples. It's a design hotel basically that's inside an old building.
This makes it 100% just the sort of place you wanna hide away with your other half when you're on your travels through Switzerland. Think modern artwork, white walls, big windows, period features. One of the coolest hostels in Geneva that's for sure.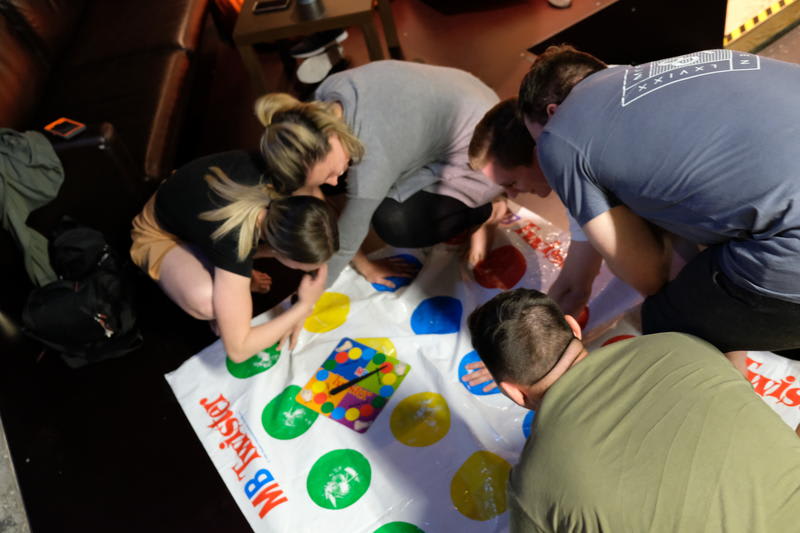 $$
Restaurant
Free Breakfast
Foosball
Ok, so this one is for all you quirky couples out there. This Lucerne backpackers hostel is actually set in an old prison and bills itself as "Switzerland's first jailhouse hostel". So that either definitely does or definitely DOESN'T make it one of the coolest hostels in Switzerland.
There's a library here with crime novels if you really wanna immerse yourself in the crime and punishment vibes going on here. Don't worry though, it's all been pretty nicely done and is one of the best hostels in Switzerland for couples.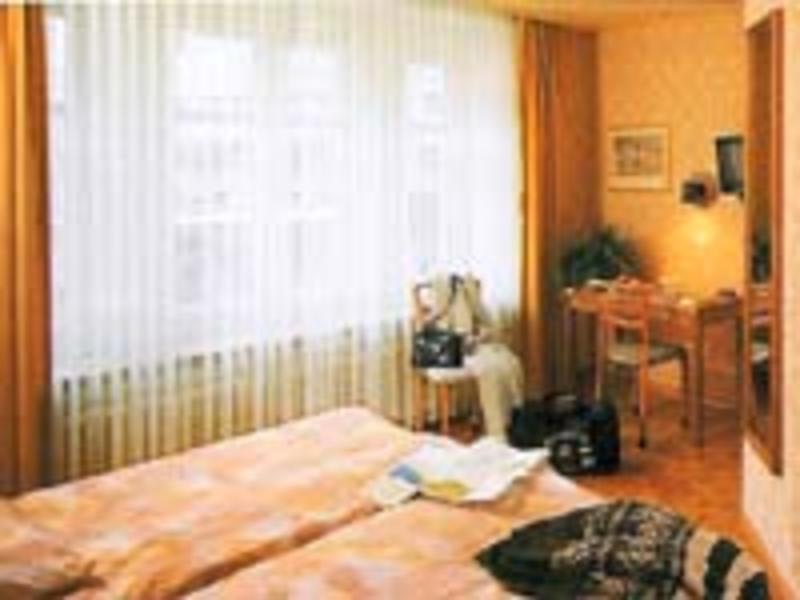 $$
24 Hour Reception
Luggage Storage
Restaurant
This is one of the best hostels in Switzerland for couples 'cause it's set inside a historic house and has all the romance and heritage vibes of Zurich's old town on its doorstep. It ain't high end, it ain't super chic, but it's just right.
There's a decent TV lounge for a start, and there's even a vegetarian kitchen if you and your partner are that way inclined. It's pretty friendly and it's in a great location. What more could you lovebirds need?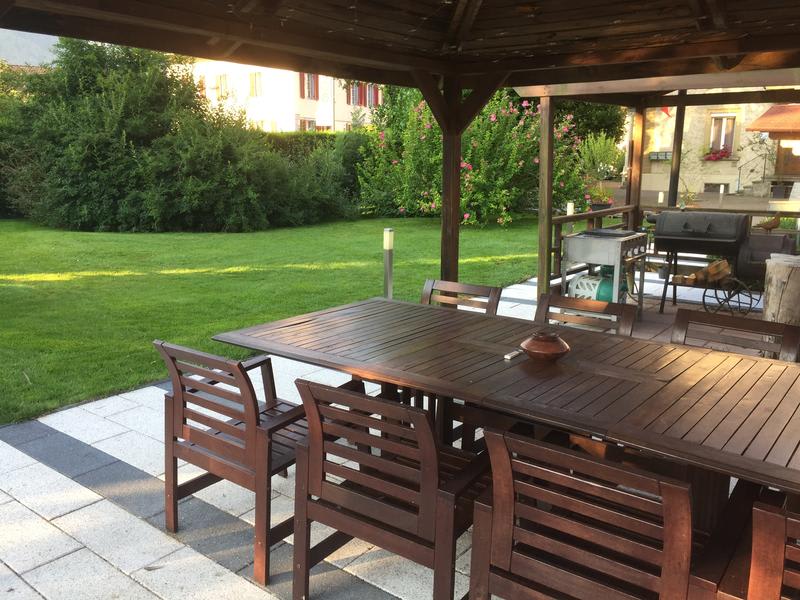 $
Free Breakfast
Laundry Facilities
Communal Kitchen
Walters B&B is nestled in the Swiss Alps in Interlaken, so it's already off to a good start to being one of the best couples in Switzerland for couples. It may be a B&B, but there's backpackery vibes at this place. The owner is very very friendly, which helps.
The rooms are also super big here and they've got shared balconies too, which is more than good for soaking up those mountain views. There's a shared kitchen for cooking your own food and stuff as well.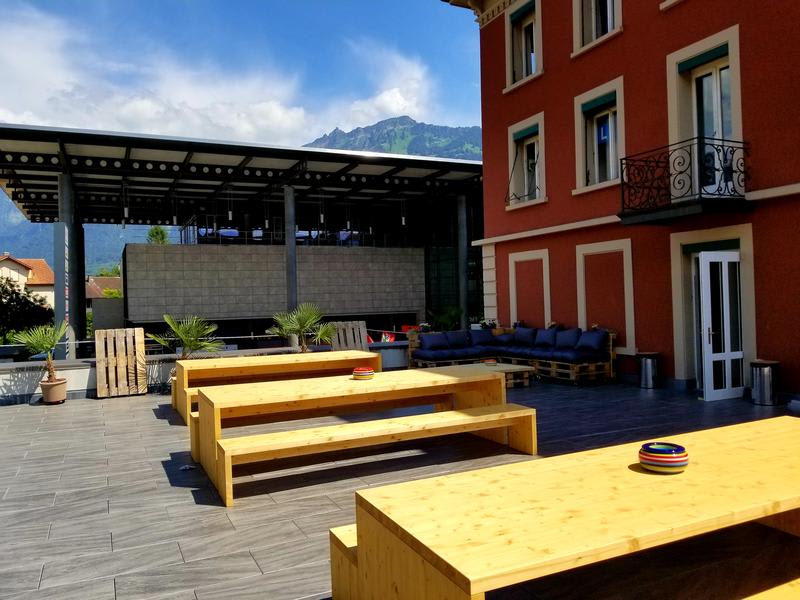 $
Laundry Facilities
Cool Old Building
Bar
Couples love heritage buildings and stuff right? So we reckon they'll love this recommended hostel in Interlaken, which is set in a building from the early 1900s. Pretty cool. The location is also PERFECT, which is pretty much next door to Interlaken West train station.
So it's one of the best hostels in Switzerland for couples. That's not just 'cause it's nice and stuff inside, but there are tons of restaurants and bars to eat (and drink) at very, very nearby.
Best Party Hostels in Switzerland – Balmer's Hostel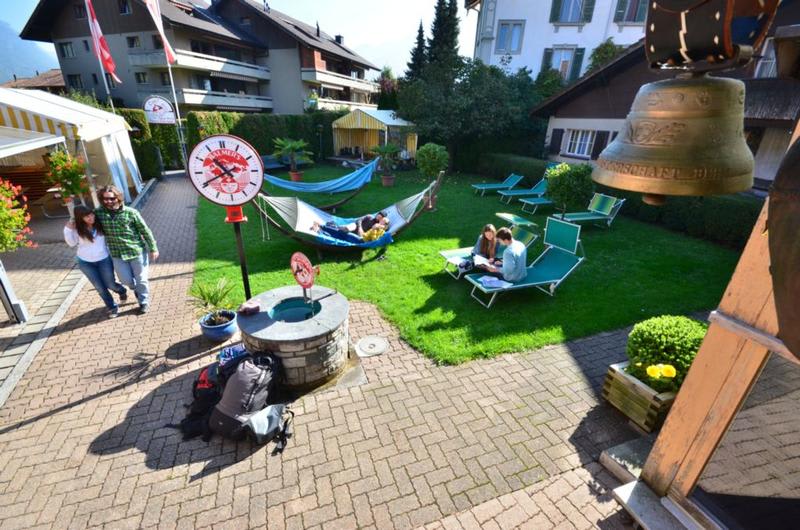 $$
Bar/Nightclub
Free Breakfast
Outdoor Terrace
Ok, so you're after the best party hostel in Switzerland? We reckon we've found it. This place is all about the crazy good times and drinking a lot while you're at it.
The daytime here is all about throwing yourself down ski runs and snowboarding and stuff like that in the winter (loads of other adrenaline-pumping activities available in the summer too); at night this place HOTS UP with a bar and nightclub. Get drinking, get chatting, get silly. We like it.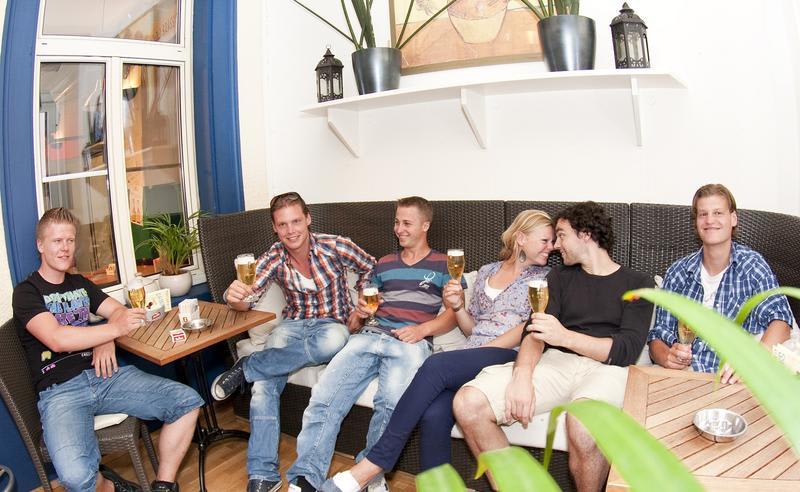 $
Tours/Travel Desk
No Curfew
Bar
They couldn't have chosen a better name really. Happy is what you'll be at this fun Interlaken backpackers hostel that's for sure. It's pretty basic, cheap and no-frills but this party hostel in Switzerland is super fun, lively and definitely a scenic spot as well.
For one thing, there's a bar and restaurant on the ground floor for a few drinks in the evening. There's a decent atmosphere here which is good for meeting people and swapping stories about the literally amazing days you've been having here.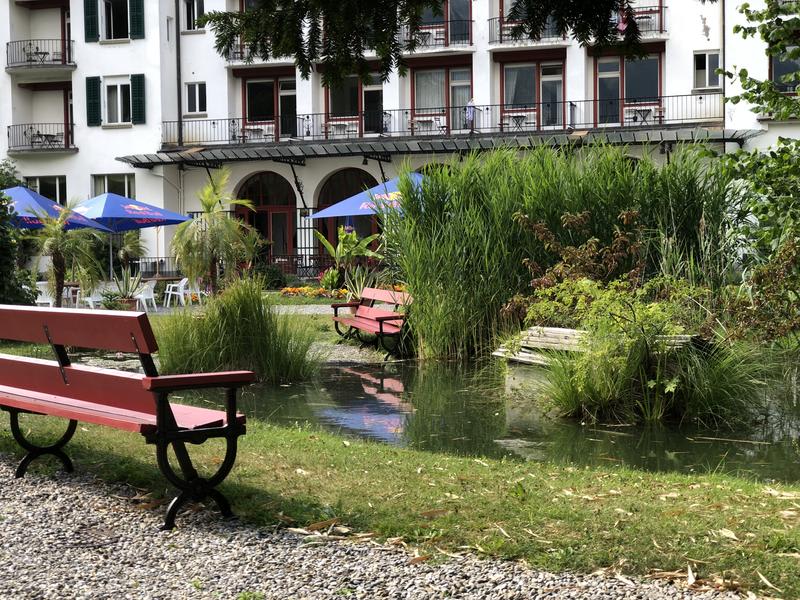 $$
Bar
Bicycle Hire
Pool Table
Funny Farm. We're not sure if that's like, um, 'ok' to say anymore but whatever. It's also a lil' bit weird since it's set in an old building but it's pretty cool since it's spacious and a good spot to hang out.
Play a bit o' pool in the bar, grab a few drinks, make friends… There's even a swimming pool here AND a tennis court. Just so you never get bored. Definitely one of the best party hostels in Switzerland.
$$$
Cafe/Bar
Free Breakfast
Outdoor Terrace
This recommended hostel in Bern is absolutely huge. There's 116 beds! One of the best party hostels in Switzerland, there's a bar here that serves up local beer… But there's also loads of bars in the local area, too so you can easily explore the nightlife here.
Soak up the hangover in the morning here with a hearty (but also healthy) free brekkie, included cheeses and fairtrade juices. There's also a pretty nice garden where you can hang out and snooze the day away. It's also run by travellers: we approve.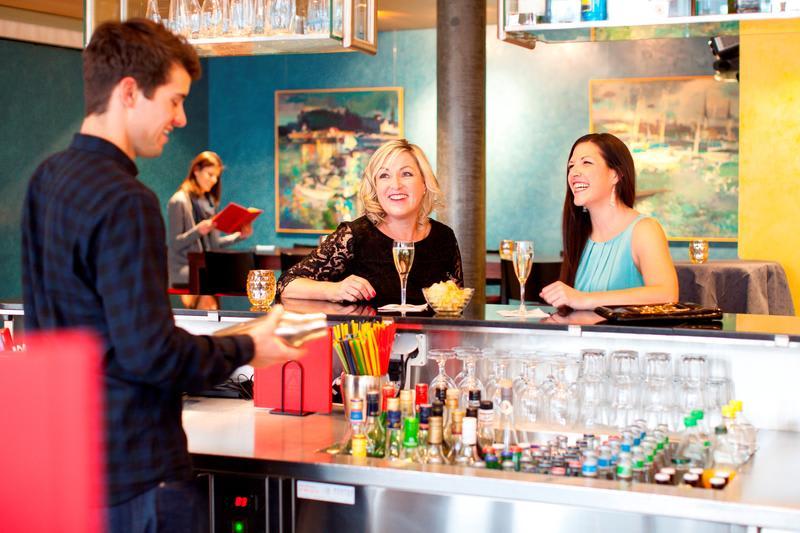 $$
Bar
Shuttle Bus
Fitness Centre
Another huge hostel, this one's in Zurich and it boasts 132 beds! There's also a bar here which they literally call the "heart of the hotel". They also call 'emselves a hotel but really, there are dorms, it's very backpackery. C'mon.
For all you fitness freaks out there there's a fitness centre, which is great. It might not be crunk central itself, but it's one of the best party hostels in Switzerland – the staff can point you to all the good clubs in town though.
Things DO go missing sometimes…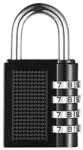 Psst! Heading to a hostel? Don't forget to pack a padlock! It's well worth having one so you can secure your locker and protect your stuff!
Best Hostels in Switzerland for Digital Nomads – Youthostel Interlaken
$$$
Free Breakfast
Bar/Restaurant
Bicycle Hire
For all the digital nomad fam out there, here's the one for you. If you wanna get some work done this place is literals perfect. Sit next to the open fire and whip your laptop out and get typing!
Being one of the best hostels in Switzerland for digital nomads, it's definitely a great shout. It's immaculately clean, super modern, stylish, and there's even a (really nice) restaurant downstairs where you can take a pitstop once you're done with all that work.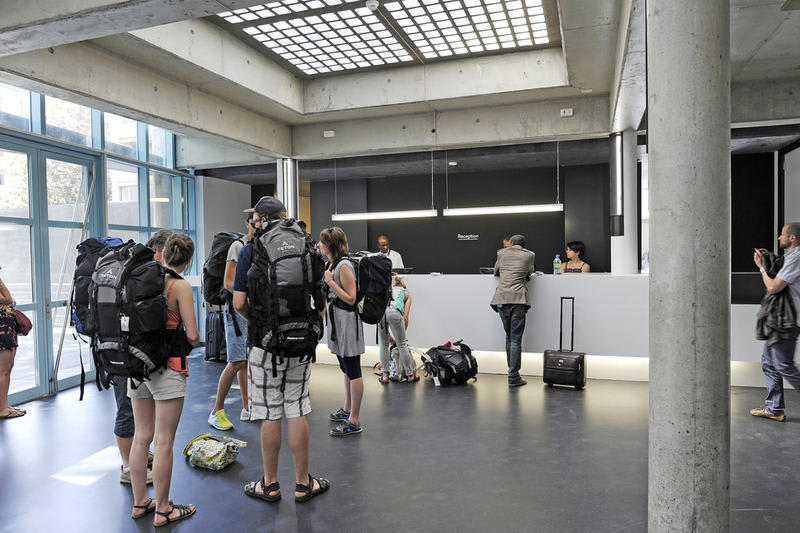 $$
Free Breakfast
Foosball
Cafe
This place is pretty much the ideal hostel for digital nomads in Geneva. There's literally so much space to hunker down with your laptop here. Plus this Swiss backpackers hostel is all about cool style, industrial chic is the name of the game here.
The free breakfast is included which is always, always a nice lil' treat. The area itself is populated with a load of 5-star hotels so you know you'll be in a pretty good location!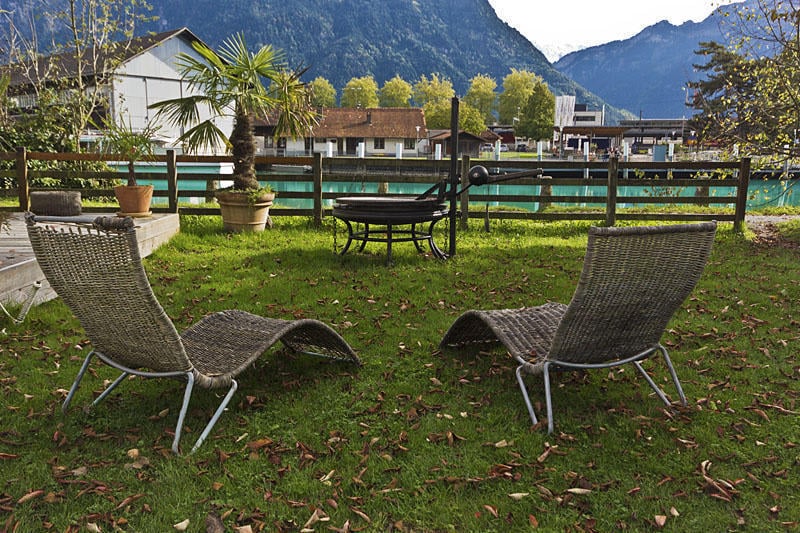 $$
Laundry Facilities
Bicycle Hire
Cafe
This is a super nice place next to the Aare River (obviously) and also pretty near Interlaken Ost train station, too. There's a huge lounge here, which is just one of the things which makes this one of the best hostels in Switzerland for digital nomads.
When your work's all done, head out and explore the cool local area or chill out next to the fireplace. The staff are also super nice and make you feel relaxed, and will help you with anything you might need.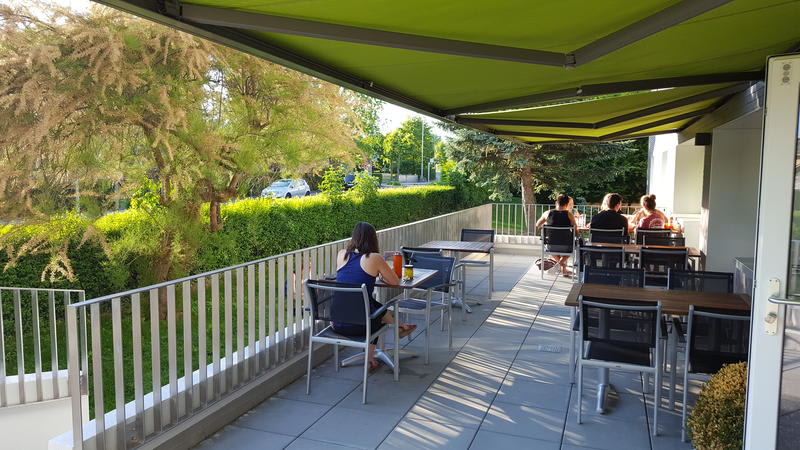 $$
Bar/Cafe
Free Breakfast
Meeting Rooms
This top hostel in Geneva is a comfy place to stay! All the rooms come with balconies, which is pretty cool when you need a breather from working. Plus in the summer you can sit with your laptop on the sun-drenched terrace; in the winter it's all about the chill-out room.
The breakfast here is included in the price, which is helpful to get the day started, plus the wifi is STRONG. Easily one of the best hostels in Switzerland for digital nomads.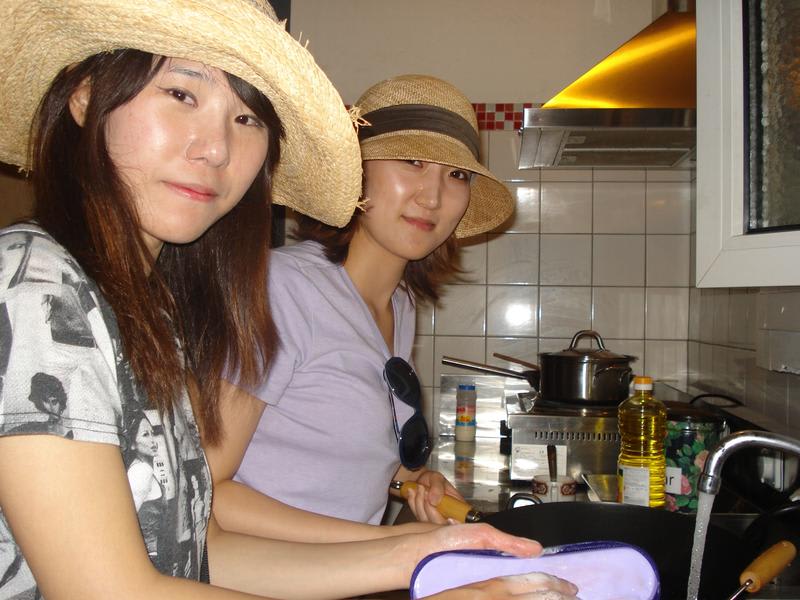 $
Luggage Storage
Outdoor Terrace
Communal Kitchen
This is the perfect place to stay if you're in Lucerne for a few days and you need to get some work done. There's verandas here where you can sit and get stuff done with views of the city.
Ok so it may be a little basic, but there's a snug lounge, and a nice little kitchen, and it's located literally next to the Lion Monument (hence the name). One of the best hostels in Switzerland for digital nomads, there are also a LOAD of coffee shops to try out right on the doorstep.
Best Hostels in Switzerland with Private Rooms – Hotel Blume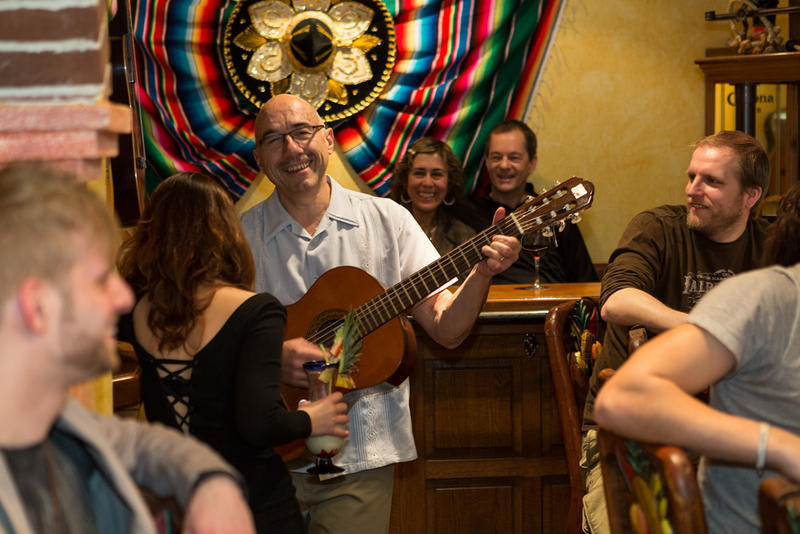 $$
Free Breakfast
Mexican Food
Free Parking
A small friendly place that's one of those crosses of a hotel and a guesthouse and a hostel sorta all rolled into one, this Interlaken backpackers hostel has some pretty nice private rooms.
They're super spacious, with tons of seating space, high ceilings, pinewood features, houseplants – pretty much the sort of thing you'd expect from a boutique hotel… sorta. So aside from being one of the best hostels in Switzerland with private rooms, there's also a bar downstairs… and a MEXICAN RESTAURANT!!!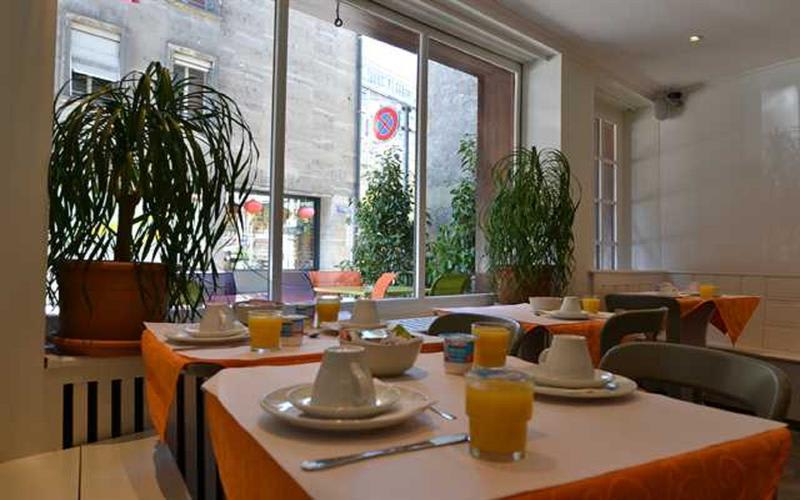 $$
Free Breakfast
Luggage Storage
Free Travel Pass
Small but comfortable, this is a budget hotel style hostel in Geneva. Yes, it may be one of the best hostels in Switzerland with private rooms, but it's all about that location with this place.
It's super close to Lake Geneva as well as nearby public transport. It's definitely a budget place to stay though, the walls may be a little thin, but you do get a free breakfast and it is pretty cutely decorated, too.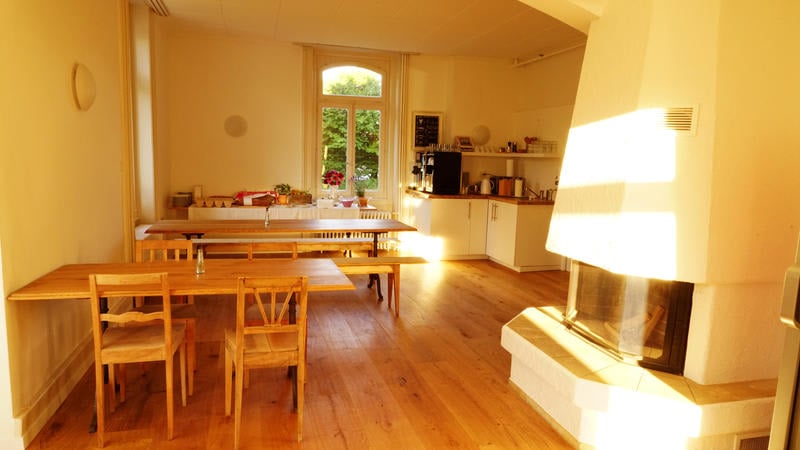 $$
Free Breakfast
Heritage Building
Tours/Travel Desk
This place is VERY nice. It's in an old building that dates literally all the way back to 1901, which automatically makes it one of the best hostels in Switzerland with private rooms – but then the rooms themselves are super cute as well. Love it.
As you can probs tell from the name, this recommended hostel in Interlaken is also a good place to come for paragliding, river rafting, bungee jumping, canyoning and just about any other adventure sport you can think of. Free brekkie too!
$$
Tours/Travel Desk
Nice Views
Location, Location, Location
We are totally into the location of this Lucerne backpackers hostel. Sure it may lack a lil' bit (A LOT) of atmosphere, but if you want a quiet place to stay that's pretty nice generally then here's the place for you.
It's one of the best hostels in Switzerland with a private room, possibly down to where it is as much as how nice the actual rooms are. There are LOADS of cafes and things to discover just nearby, plus it's easy to take a bus downtown, too.
$$$
Bar/Restaurant
Live Music
Luggage Storage
This top hostel in Zurich is all done in vintage style, with ornate beds and, um, floral wallpaper. It may only be apartments, but it's one of the best hostels in Switzerland with private rooms. if you're a couple it'd properly suit you.
But it ain't all no atmosphere just 'cause of that. There's actually a pretty decent little cafe downstairs where you can hang out with nice people and enjoy some really tasty good food. On Fridays, there's live music!
The BEST Travel Backpack?!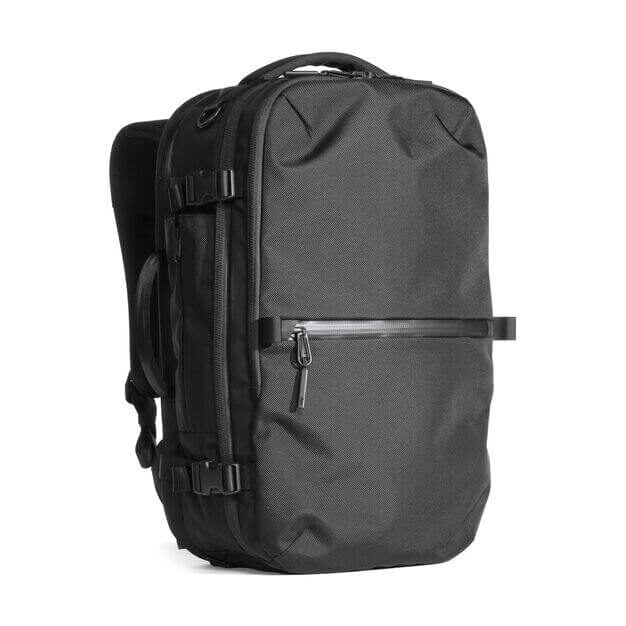 Pssssst! Not picked the perfect travel backpack yet? The Broke Backpacker team has tried out over thirty backpacks this year! Our favourite travel backpack is the Aer Travel Pack 2.
View on AER
What to Pack for your Switzerland Hostel
Here's some gear our editors take hostelling.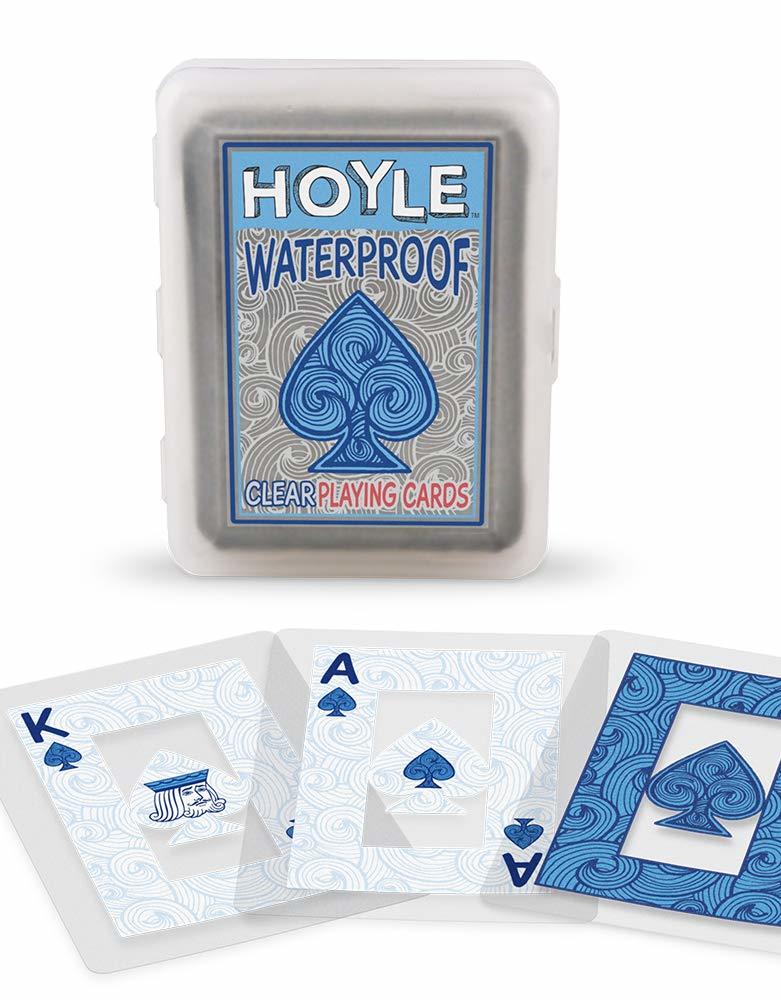 1. Playing Cards: These waterproof cards are essential kit for every backpacker. Play by the pool, beach or at your hostel after a long day with travel buds, without your cards breaking or getting soaked. And once you pull out those cards, the chance that you'll be the hero of the night is pretty high (no promises though).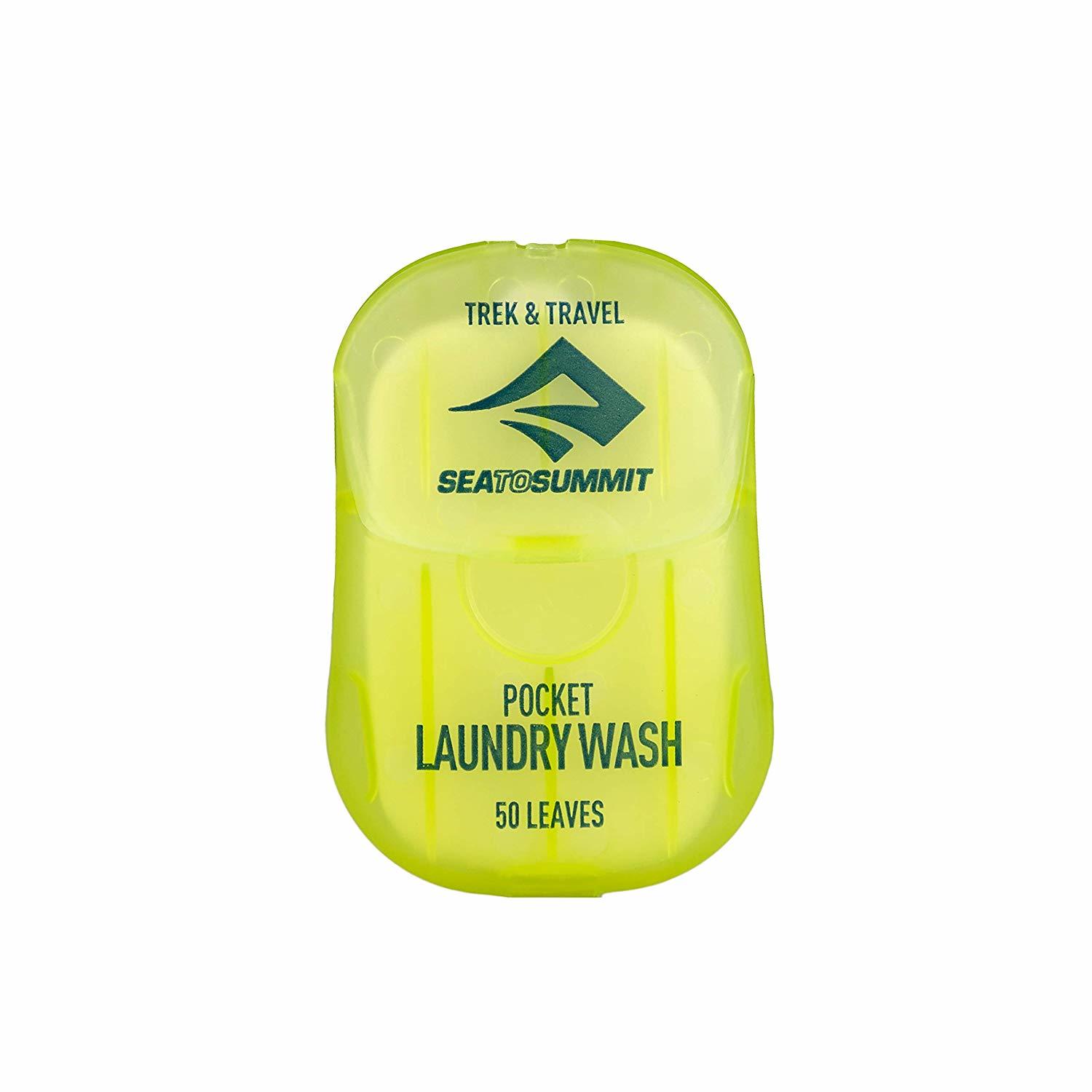 2. Sea to Summit Travel Soap: When dirtbagging around the globe, hygiene sometimes comes a bit short. This Sea to Summit Travel Soap can wash your hands, clothes or anything else, wherever you are. The soap strips are dry and super thin but dissolve in contact with water, so you can even take it easily through security in a carry-on.
3. Active Roots Toiletry Bag: The Active Roots Toiletry bag keeps all of your bathroom essential items organized instead of flowing around your backpack. Having everything handy and accessible in one water-resistant bag is a bathroom lifesaver. This toiletry bag also helps from being that embarrassed person walking back to the dorm room, in a towel, to grab forgotten shampoo.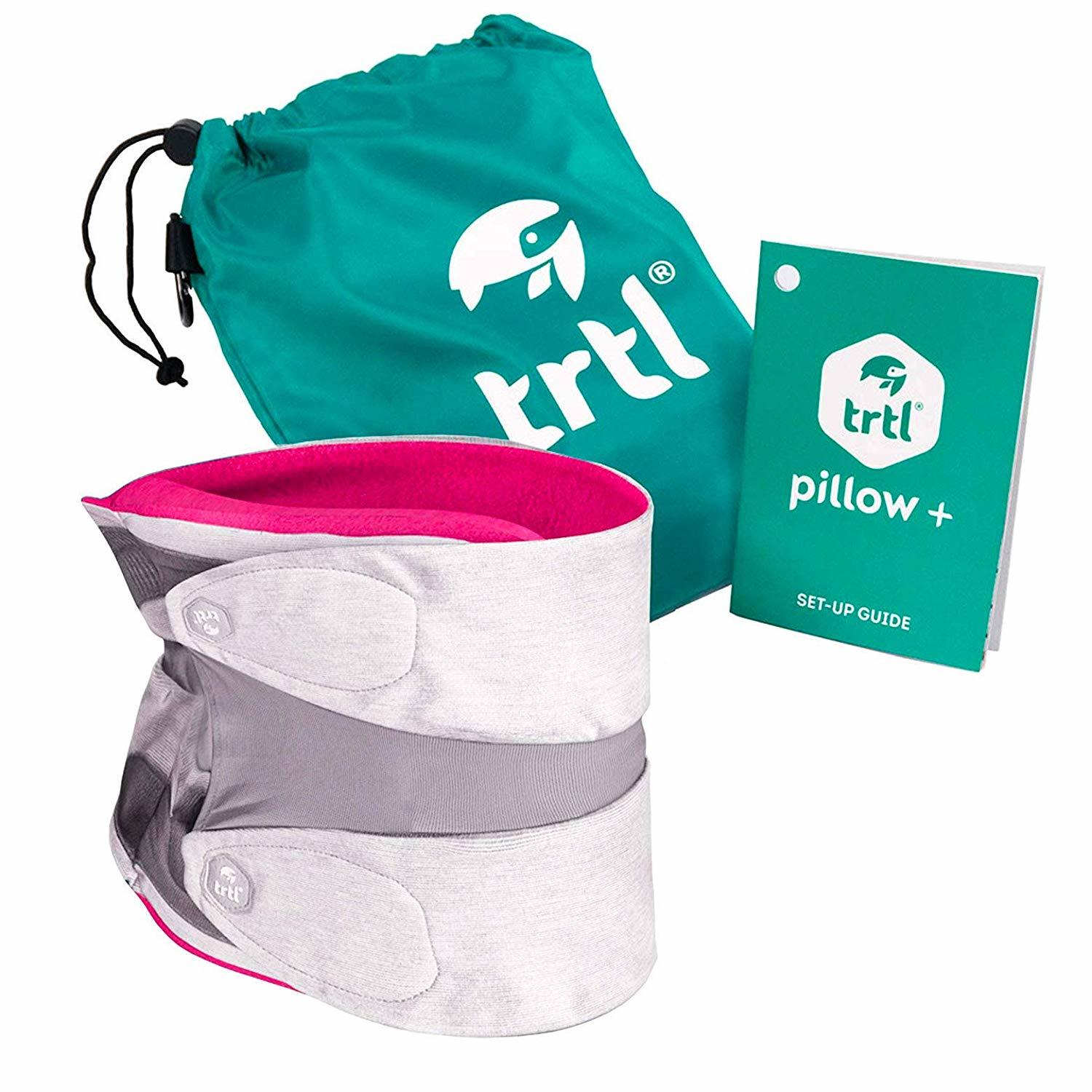 4. TRTL Travel Pillow: Nothing is worse than a sleep-deprived and grumpy backpacker. Do yourself a favour and get some decent rest with this comfortable TRTL travel pillow. The ergonomic design (fancy!) makes it possible to sleep upright, which can be a real struggle with normal neck pillows. Having this cool pillow makes long bus rides or flights way more enjoyable – and who knows, maybe you'll even be looking forward to it next time. If so, leave those guys a good review.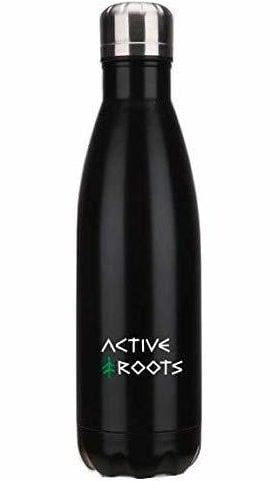 5. Active Roots Water Bottle: Sturdy and durable, the Active Roots water bottle survives the roughest adventures while keeping your drink cold or hot for at least 24 hours. Vacuum-sealed and made from stainless steel, the bottle can fit 25oz, which is plenty to keep you hydrated. Super cool bonus: the bottle isn't just super useful, it helps to reduce the single-use plastic waste – save the planet by filling up your bottle.
6. Headphone Splitter: Being stuck on a bus or plane with only one phone that has good music or shows downloaded can be pretty annoying if your travel buddy wants to share headphones. With this Headphone Splitter, you won't have to listen with only one ear anymore. Your friend can plug in their headphones at the same time, so both of you are entertained (on both ears!).
To know what to bring when staying in hostels, check out our Hostel Packing List!
Why you should travel to Switzerland
Wow, so there are definitely a load of different hostels in Switzerland. Some of 'em are pretty cool, some of 'em are pretty basic. Either way, they're cheaper than a hotel.
Why not ease yourself into your Swiss odyssey and stay in the best overall hostel in Switzerland, Backpackers Villa Sonnenhof. This place is award-winning for a reason!
We've already figured out that the country isn't the cheapest. Find out how expensive Switzerland really is, and how to set up a wise travel budget for your trip.
Travel Safety Tips for Switzerland
We have a whole article with our 21 Switzerland Safety Tips for your perusal.
And don't forget Travel Insurance! We've put together a roundup of Travel Insurance for backpackers – check it out here, or if you're low on time, get a quote from World Nomads, our favorite travel insurance provider.
Getting an estimate from World Nomads is simple – just click the button or image below, fill out the necessary info, and you're on your way!

More Epic Hostels in Switzerland
Hopefully by now you've found the perfect hostel for your upcoming trip to Geneva.
Planning an epic trip all across Switzerland or even Europe itself?
Don't worry – we've got you covered!
For more cool hostel guides around Europe, check out:
Over to you
By now I hope our epic guide to the best hostels in Switzerland has helped you choose the perfect hostel for your adventure!
If you think we've missed anything or have any further thoughts, hit us up in the comments!
"Find out how YOU can support the site. We work hard to put out the best backpacker resources on the web, for free! It's all about helping out our tribe of awesome backpacker readers [that's you!]. Please visit the link to find out how you can help keep the site going 🙂
For the sake of transparency, some of the links in our content are affiliate links. This means that if you book your accommodation, buy a book or sort your insurance, we earn a small commission at no extra cost to you. I only link to stuff I've actually used and never endorse products or services that are not up to scratch. Thanks for your support.