Sick of spending too much time in rush hour traffic? Wish you could improve your work/life balance? Does it sometimes feel like all you do is work, work, work? Eventually, all of this stress can get tiring. It's time to explore some new options to help you regain your life. Sometimes, moving to another country is just the thing you need to refresh your mindset.
That's where Switzerland comes in!
This Central European country offers clean cities, fast public transport, and an exceptional work/life balance. Your daily commutes will be cut right back, and the historic city centres offer plenty of activities for you to focus on something other than work for a change. Switzerland might be small, but it's a fascinatingly diverse destination.
But I'm sure what you're really wondering is what the cost of living in Switzerland really is.
That being said, moving to another country is difficult no matter where you go. You'll need to figure out how much it costs, which visa to get, and a whole host of other factors you might not even have thought of yet. Research is key, so we've done some of it for you!
Let's dive right into how expensive it is to move to and live in Switzerland.
Why Move to Switzerland
Switzerland has long been a popular skiing destination for people from across Europe. The alpine scenery also makes it a hiker's paradise in the summer, and the quaint towns and cities are steeped in history. It's no wonder Switzerland is a top tourist destination year after year. But what's it like to live there?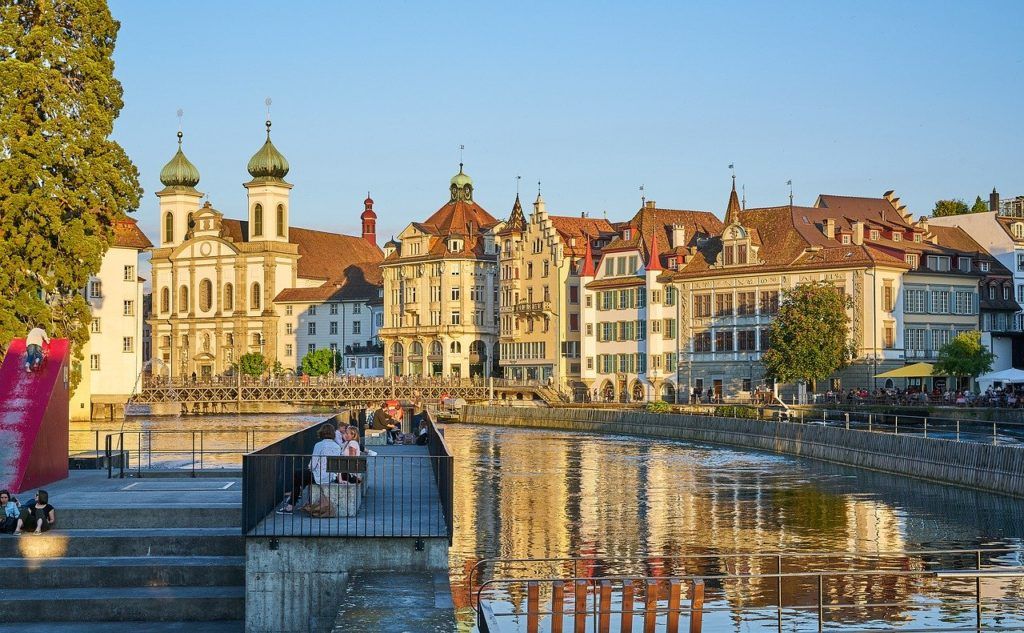 The country offers a lot of pros. Those quaint towns and cities have a peaceful atmosphere that helps you to escape from the hectic hustle and bustle of cities elsewhere in Europe. The high wages, efficient transport, and reasonable working hours also allow for a great work/life balance. This gives you more time to explore that breathtaking scenery.
That being said, it also comes with its cons! Those high earnings are mostly a result of the high cost of living in Switzerland, which monthly costs that are often regarded as some of the highest in the world. It's also quite difficult to socialize with locals, and there isn't much of a nightlife scene. It really depends on what kind of person you are.
Cost of Living in Switzerland Summary
If you're planning on moving to the most expensive country in the world, you'll need to budget. Living in Switzerland is not a cheap affair, and there are a number of costs you'll need to balance. That being said, it's home to one of the best standards of living in the world, so maybe it's all worth it.
In general, how much you spend will depend on your lifestyle. There are a few unavoidable expenses – like health insurance, internet, and electricity – but there are others you can save on. For example, staying in a room in a shared apartment will obviously be cheaper than renting a luxury city-center penthouse.
The following table runs through the most common monthly living costs, compiled with user data taken from a variety of sources.
Cost of Living in Switzerland

| Expense | $ Cost |
| --- | --- |
| Rent (Private Room vs Luxury Villa) | $780 – $4100 |
| Electricity | $40 |
| Water | $70 |
| Mobile Phone | $40 |
| Gas (per gallon) | $6.51 |
| Internet | $60 |
| Eating Out | $30 – $130+ |
| Groceries | $200 |
| Housekeeper (Less than 10 hours) | $230+ |
| Car or Scooter Rental | $1800 |
| Gym Membership | $100 |
| TOTAL | $3350+ |
What does it cost to live in Switzerland – The Nitty Gritty
We've given you a rough overview of the cost of living in Switzerland in the table above, but that isn't the whole story! Things like car hire might not be essential, whilst additional costs like childcare and visas haven't been taken into account. Let's take a more detailed look at the most common expenses.
Rent in Switzerland
Rent will be your main cost if you want to live in Switzerland, just like everywhere else in the world! That being said, it's pretty much guaranteed that it will take up an even bigger chunk of your income than it would in other places. Rents are consistently high across the country and there's no way to avoid this. From Geneva to Zurich to Lugano, you'll need to brace yourself for sky-high accommodation costs.
So how do people keep costs down? You can opt to stay in a room in a shared apartment rather than rent your own private flat. This will still cost about the same as a private apartment elsewhere in the world, but it's usually around half the price. Sharing is the most common option amongst solo expats when they first arrive as it also gives you the opportunity to meet other people.
If you're arriving as a family, there's no denying that you'll have to spend quite a lot of money. You can save a little bit by staying outside of city centers – this will knock anything from a quarter to a third off the rental price. It's also fairly common for people to live in neighboring countries. Basel, for example, lies on the border with Germany and France, both of which are much cheaper. You'll need to check your visa requirements before opting for this.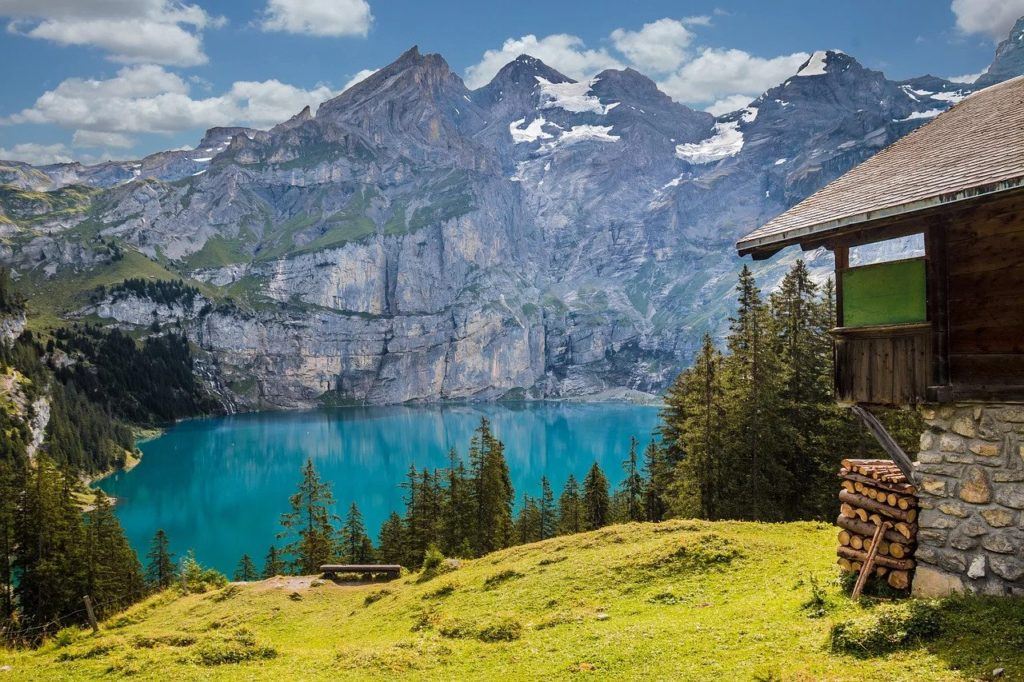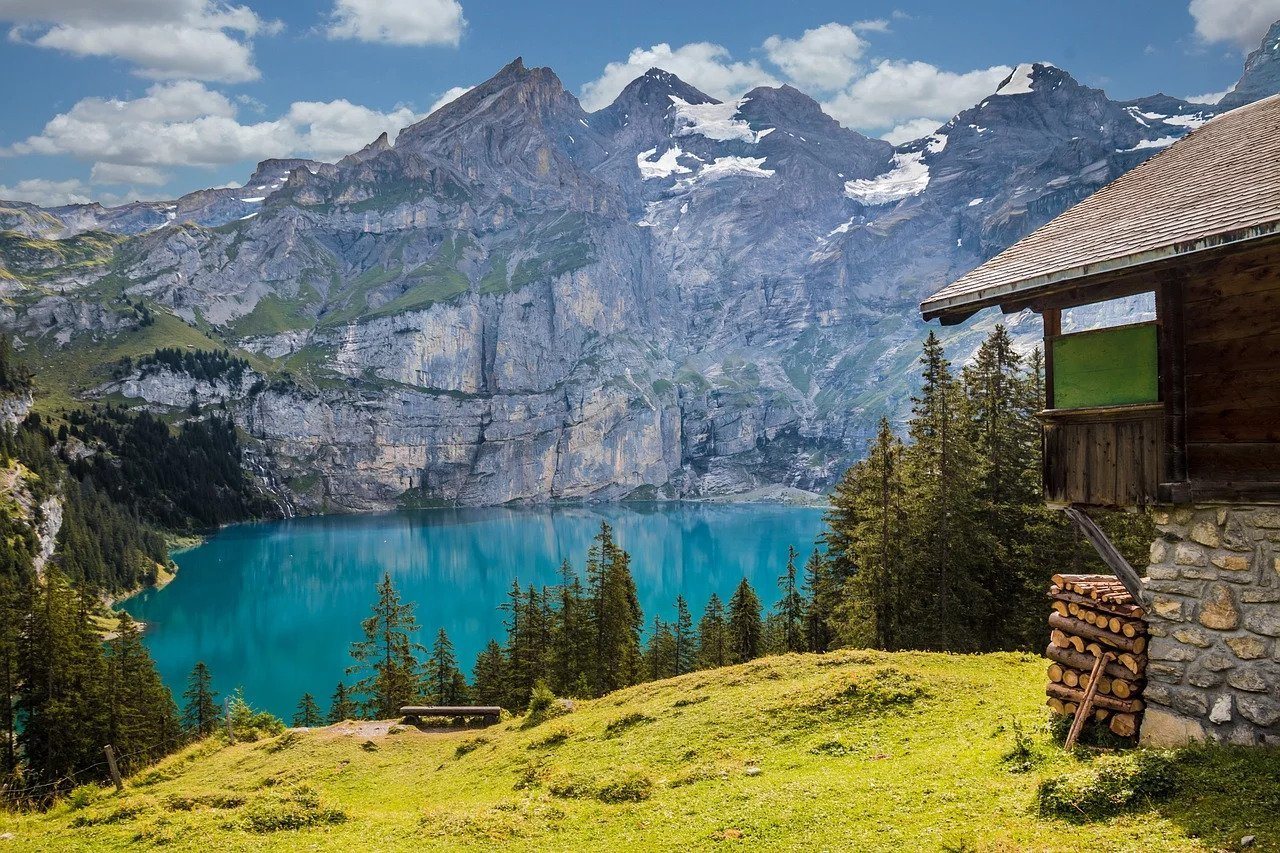 Most expats (and locals) find their apartments online. Immostreet and Homegate are the most popular websites. Generally, however, these don't host roommate ads. You'll need to check out local Facebook groups to find those. As always, exercise caution when renting an apartment off social media.
Room in a shared apartment in Switzerland – $780-1200
Private apartment in Switzerland – $1600-2300
Luxury pad in Switzerland – $3000-4100+
Finding an apartment can take a little bit of time, but it's so much easier if you visit Switzerland and do it in person. In the meantime, it's worth booking an Airbnb in Switzerland to help you get settled in. You'll get more privacy than a hotel, as well as access to household amenities. We recommend booking one for at least a month.
Switzerland charges most residents property taxes. The taxation system is highly localized across the country, so we can't say for sure how much you'll have to pay. This contributes to sanitation, water, and infrastructure costs in your local area. Double check the rate in your chosen canton when you're budgeting.
Need a Crash Pad in Switzerland?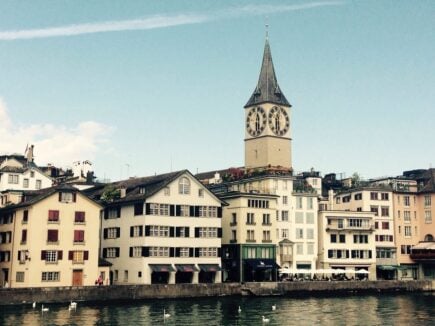 Need a Crash Pad in Switzerland?
Short Term Rental in Switzerland
This cozy apartment is located in the heart of Zurich, providing a great base from which to explore the area. It's got everything you'll need to live comfortably as you find a more permanent home in Switzerland.
Transport in Switzerland
The public transport network in Switzerland is among the best in the world. A nation of railways, every major city and town is connected with a station. They famously have over 5300km of railway tracks – enough to stretch from Canada's Pacific Coast to its Atlantic Coast. There aren't many places you can't reach by rail.
Of those areas that don't have a train station, every town is served by Postauto Buses. These were once used exclusively for the postal service, but the majority of them now also take passengers. This is how Switzerland's rural and suburban areas stay connected with the major urban cores.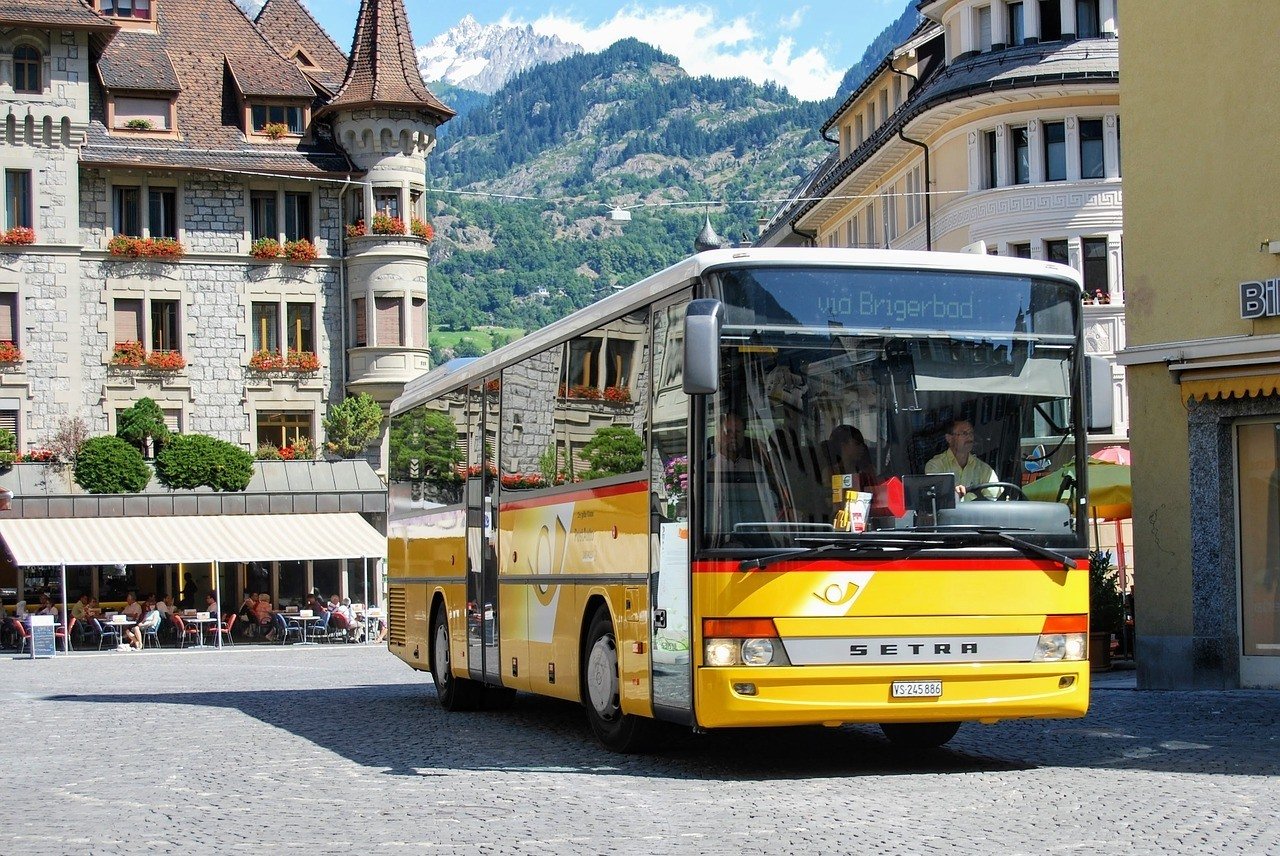 With such a great public transport network, it's not as popular for residents to own a car. Driving is expensive – between taxation, gas costs, and the price of the vehicle itself. Taking the train might seem expensive on the surface, but it's still far more affordable than running a car in the long term.
Taxi ride (Airport to City, Zürich) – $60
Tram ticket (Basel, one zone) – $4.30
Train journey (Basel to Zurich, one way) – $35
Food in Switzerland
Switzerland has a world-class culinary scene. It's known for its cheese and chocolate, but there is so much more to discover. German, French, and Italian influences combine to create a diverse cuisine. Popular foods vary from locality to locality, each making use of local ingredients and flavors.
Eating out is super common in Switzerland, but as you'll notice from the table above, it can get really expensive. Like the rest of Central Europe, Switzerland has a big coffee culture in the warmer months, so set aside a budget for an espresso and pastry every morning. That being said, you probably won't be able to afford to eat out every day. Aim for a happy medium – we recommend around one or two dinners or lunches in a mid-range restaurant per week as a sustainable option.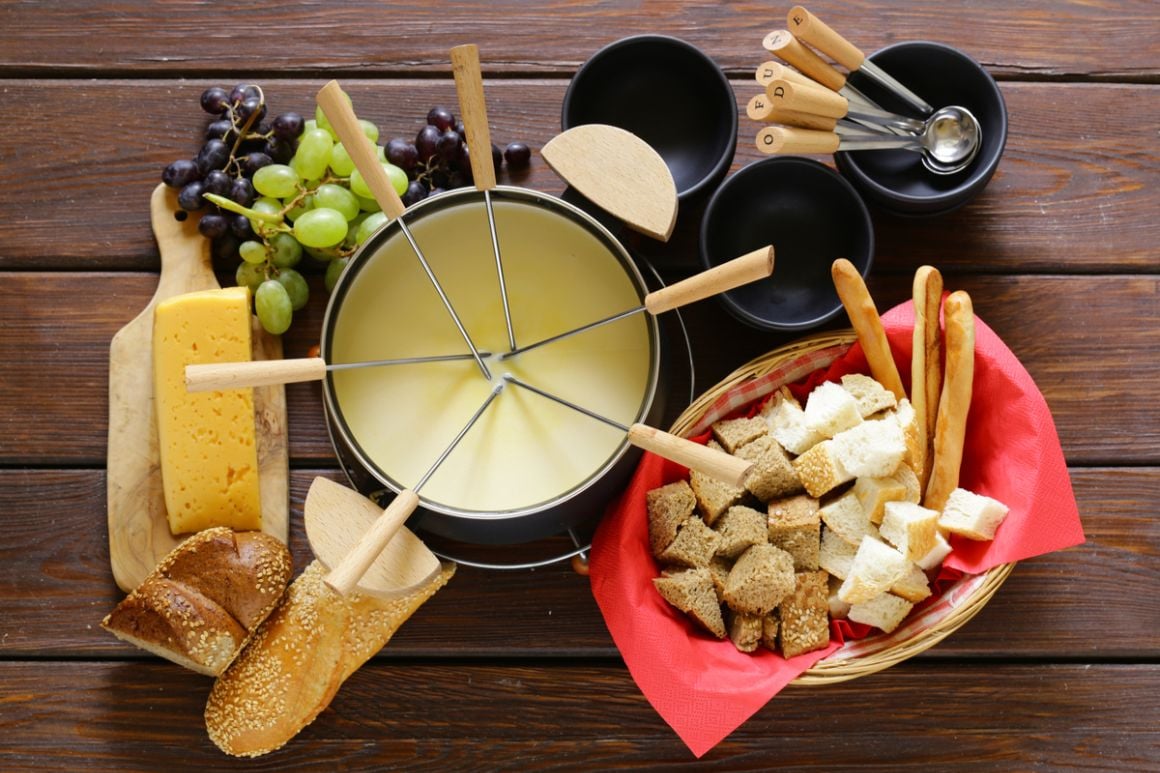 Even the cheaper eateries can set you back quite substantially. You should prepare to spend around $30 on a full meal in a decent restaurant, going up to over $130 for the most lavish places. Fast food also adds up – Switzerland ranks highest on the big mac index (yes, it's a thing) with the burger setting you back $6.
Migros and Coop are the biggest supermarket chains in Switzerland. Lidl also operates in the country giving you a budget-friendly alternative to the sky-high food costs across the country.
Milk (gallon) – $6.79
Bread (1lb loaf) – $2.56
Cheese (1lb) – $12.94
Chocolate (quality, 100g) – $7
Eggs (dozen) – $6.54
Chicken fillets (1lb) – $14.20
Onions (1lb) – $1.13
Rösti – $2
Drinking in Switzerland
Tap water in Switzerland is so good it's actually bottled and sold elsewhere in the world. The alpine landscape produces water that requires little treatment and is packed with minerals. That being said, you might have to pay for it. This depends on which canton you stay in – some cantons include water charges in the residential tax rate, others operate water meters. Either way, all you need is a good water bottle to make the most of it.
Restaurants are not legally required to give you tap water for free, so don't expect it. A bottle of water costs around $5 in a restaurant or $1.50 if you buy it from the shop.
Alcohol, like everything else, is super expensive in Switzerland. A beer at a pub can easily set you back $7+, with spirits exceeding $10 in some bars and wine sitting at around $25 for a bottle. Even a small bottle of coke will cost around $5 from a restaurant. Factor this into your expenses when you're planning your social budget.
Why Should You Travel to Switzerland with a Water Bottle?
Whilst there's a lot that we can do when it comes to traveling responsibly, reducing your plastic consumption is one of the easiest and most impactful things you can do. Don't buy one-use water bottles, don't take plastic shopping bags, and forget straws. All of this just ends up in landfill or in the ocean.
Keeping Busy and Active in Switzerland
You'll never run out of things to do in Switzerland, but will you run out of money doing them? You don't want to move to another country just to spend all of your time at home or at work. It's important to factor these costs into your budget. Thankfully, Switzerland actually has a number of affordable activities. From hiking and cycling to art museums, there's a little something for everyone.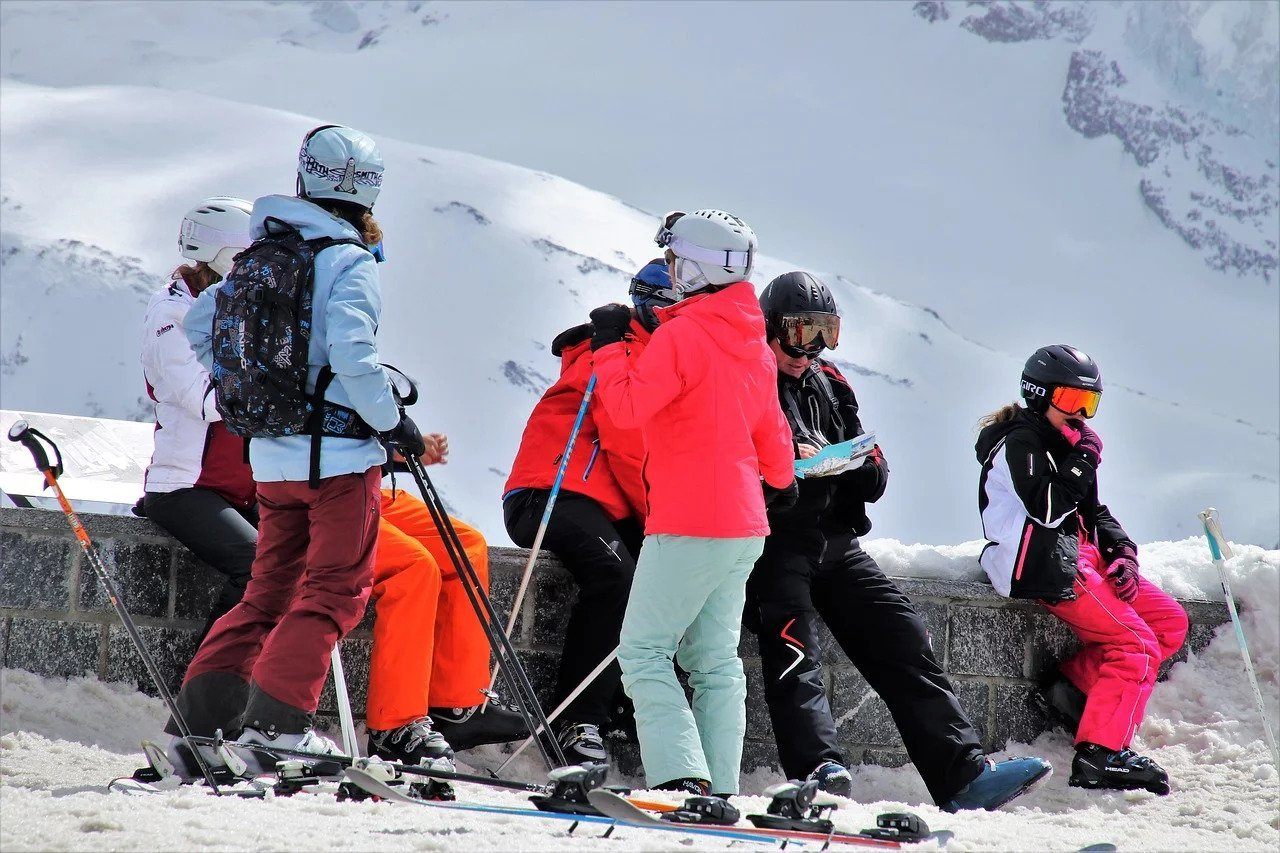 Speaking of hiking and cycling, keeping active is pretty easy in Switzerland. Most cities have a bike hire scheme, and walking is the most common way to get around since the city centers are fairly compact. Switzerland's hiking trails are some of the best in the world, and more experienced trekkers will love the alpine terrain in the south of the country.
Sports group (per session) – $20
Gym membership – $10
Bike hire – Free for 30 minutes, $10/day after that
Art museum – $30
Ski hire – $25/half day
Hiking – Free (though you'll need a guide if you're inexperienced)
School in Switzerland
Switzerland has an excellent education system – so good that 95% of citizens choose to send their kids to state schools in the country. Primary and secondary education is free, and if you have a valid working visa, your kid will be entitled. Please keep in mind that education will be in French, German, or Italian. Some cantons also provide free kindergarten and there are many bilingual Swiss schools.
Although the Swiss education system is excellent, many expat families send their children to an international private schools. This way they can learn using their native language, and can even opt to study for qualifications from their home country (or the international baccalaureate). International schools have steep annual fees that come in around $30-40k per year.
Is This the Best Travel Pack EVER???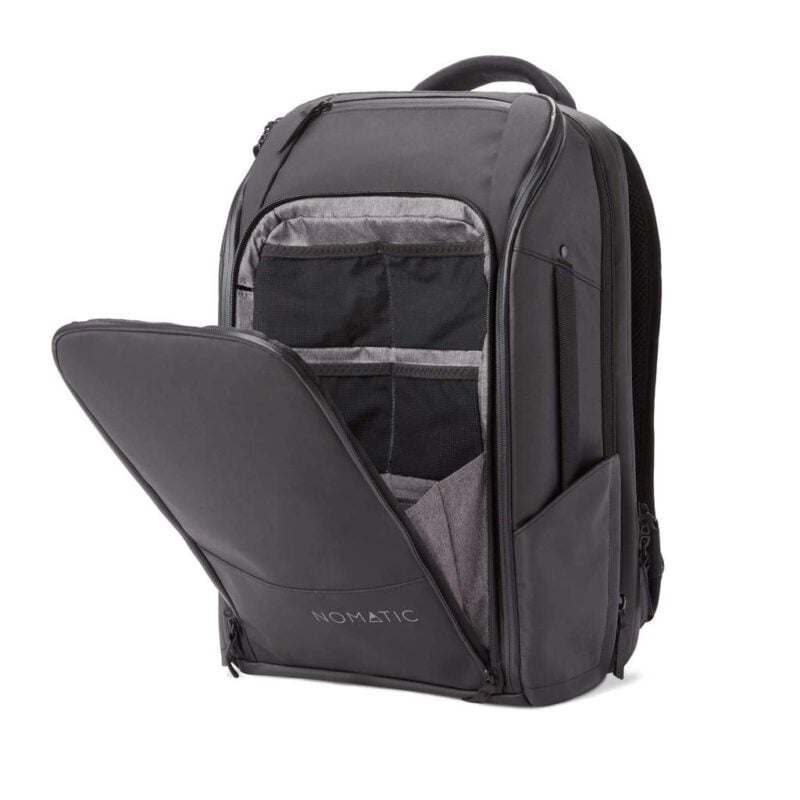 Medical Costs in Switzerland
The universal healthcare system in Switzerland is controlled at the cantonal level, however it is not free like in other European countries.
This means prices can vary across regions. All citizens have access to affordable healthcare insurance but you pay this yourself every month.
Once you've got access to healthcare insurance you are liable for the first $310 excess of medical costs (excluding maternity care, which is free). Beyond that, you will be covered by your insurance except for hospital stays, which cost $17 per day.
This might sound quite expensive, but compared to the United States it's very reasonable. Everyone is covered regardless of their employer – although many employers (especially in the huge pharmaceuticals sector) offer private health insurance to their employees. You can also opt for this yourself, but you'll need a huge income, and most high-income jobs have it as a perk anyway.
Want to make sure you're insured from the day you arrive? SafetyWing offers a monthly healthcare plan which covers digital nomads, expats, and long-term travelers. We have been using it ourselves for a while now and find them to provide great value.
Visas in Switzerland
Swiss work visas are incredibly strict to obtain if you're arriving from outside the EU/EFTA. You'll need to meet several criteria based on Switzerland's employment needs. You need to already have a job offer in place before you arrive, and this has to be in skilled/qualified work. It's also a requirement that you have a university degree and plenty of work experience.
Even with all of this you're still not guaranteed a visa! The Swiss Government has an annual quota of work permits, so once this runs out your application will be automatically rejected. You also have to prove that no other Swiss citizen, or anyone from across the EU and EFTA countries, could take your place.
Speaking of the EU and EFTA – it's not quite as simple for residents of those countries as it is when traveling elsewhere in Europe. You are allowed to stay in the country for up to three months without a work permit. After this time, you will need to apply for one – however, there is no quota for EU/EFTA citizens and you don't need to have a job in advance.
What about regular tourist visas? These are pretty straightforward. Citizens of the EU/EFTA, you have complete freedom of movement. If you are from outside of these countries you will have to follow the Schengen Area travel requirements. Most non-EU/EFTA citizens are allowed up to 90 days within a 180 days period in the region. You can leave and enter the Schengen Area as much as you want, as long as you don't exceed the total number of days. Your 180 days period starts at midnight on the day of your arrival.
Banking in Switzerland
Famous as a tax haven, Switzerland naturally has an established banking system. The strength of this banking system – which accounts for just short of 10% of their GDP – is actually a big part of why it's so expensive to live there. They have their own currency, the Swiss Franc (CHF), which is among the strongest currencies in the world.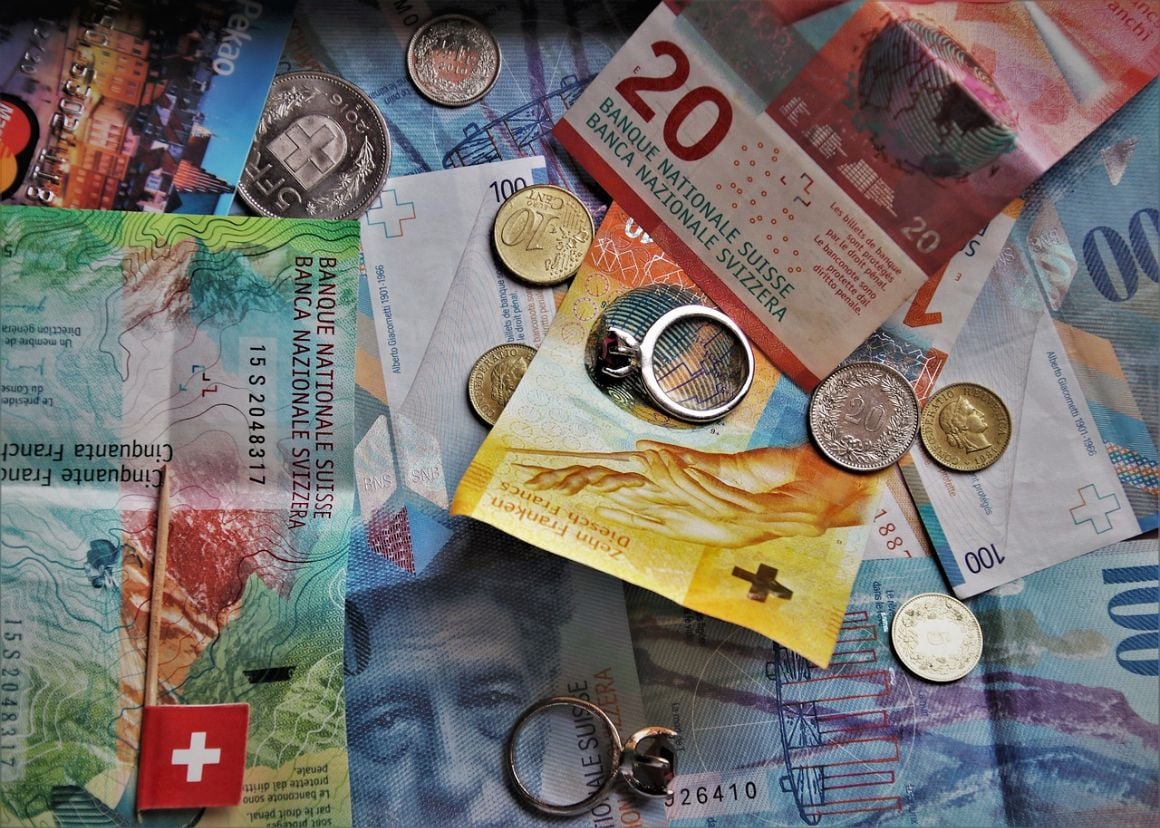 For everyday citizens, opening up a bank account is fairly easy. Expats will require a proof of address, their residency permit, and some funds to open up the account (usually 100 Francs). You can actually do all of this before you've even set foot in the country, but it's far easier if you wait until you're already there.
Of course, transferring money can be tricky. Services like Payoneer offer a great solution for transferring money from your home account to your Swiss bank account. Their fees are small (considerably cheaper than most banks) and the service is super quick. You can also opt for a loaded debit card in case you need to access the money before you've opened your account.
Taxes in Switzerland
How much tax you pay depends on which canton you choose to live in. The federal income tax level varies on earnings – stretching from around 5% for lower incomes, up to 15% for the highest incomes. Cantons also charge separate tax rates depending on your income, but these are usually pretty small.
It's a pretty complicated system so we can't say exactly how much you will be charged. The government has a website called Swiss Tax Calculator where you can figure out exactly how much you will be taxed based on your income, family status, and canton. For example, a single person living in Zürich earning around 50k CHF can expect a tax rate of just 6.92%.
Either way, Switzerland has one of the lowest tax rates in the world (hence its popularity with those looking to avoid paying taxes elsewhere). You will have to file your own taxes, so make sure to consult a local expert.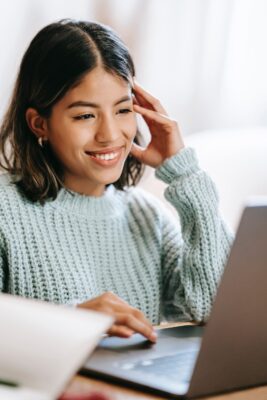 Earn $$$ ONLINE Whilst Travelling the World!
Keen to live the digital nomad dream while travelling the world? Who the hell isn't?
Teaching English online is a surefire method to earn a consistent income on the road. Work from anywhere, change some lives, and earn some dollaridoos while you do it!
Check out this detailed article for everything you need to know to start teaching English online.
Inevitably, there will be some costs you can forget to account for when moving to a new country. The best way to make sure you're totally prepared is to bring an extra budget above what you've already planned for. Anything from 10%-30% should cover those little extras that can start to add up otherwise.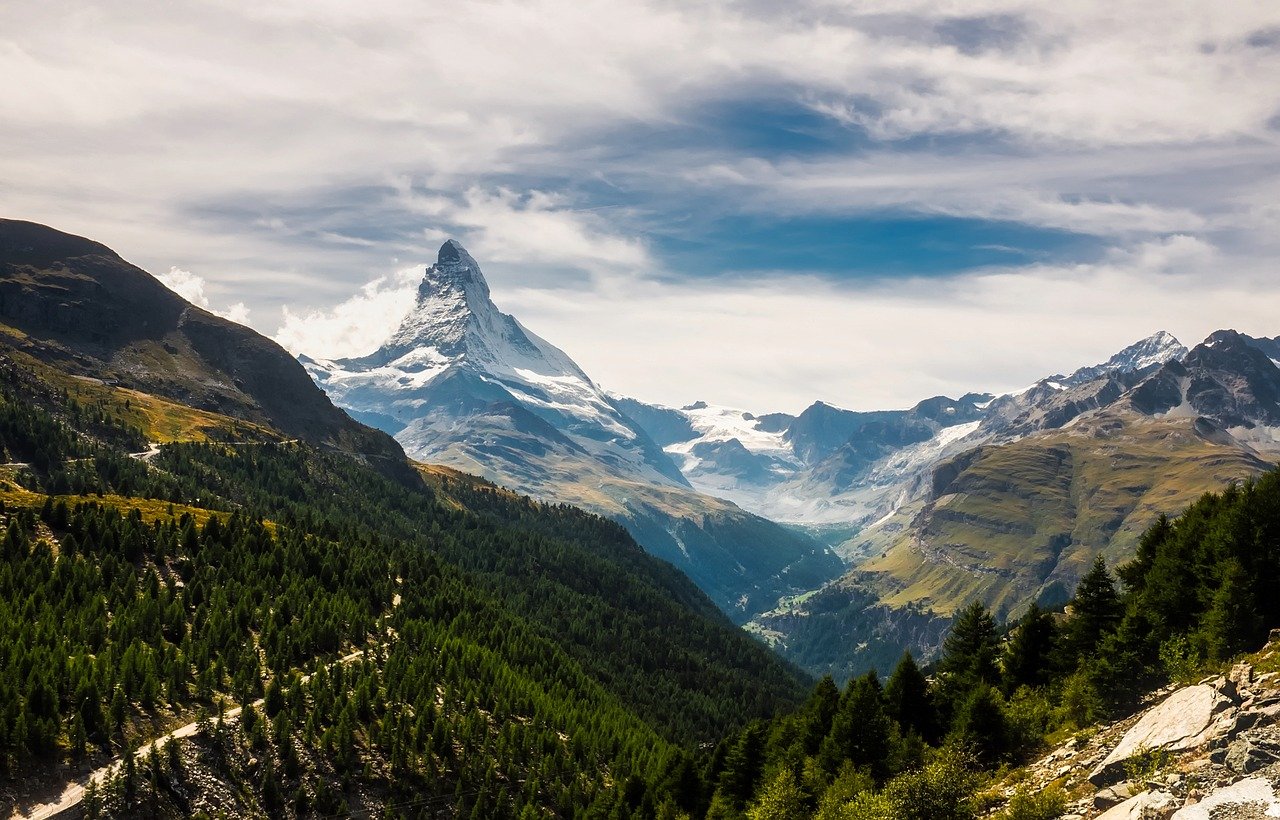 One thing that people don't think about in Switzerland is that you have to pay for everything! The taxes are low for a reason, so many public services cost money. Everything from healthcare to water in some cantons will accrue additional charges. These can be cheaper than some other countries, but more expensive than others.
In general, moving abroad also comes with travel and postage costs. Shipping in and out of Switzerland will cost you through the nose, even if you're just posting to an EU country. You can find some budget flights across Europe, but traveling from further afield can get expensive. The major hub airports in Switzerland are served by the more luxury end of the airlines, so getting out of the continent will take up a chunk of your savings.
Insurance for Living in Switzerland
Switzerland is very safe – a lot more so than other countries. That doesn't mean that things can't go wrong, however. We've already touched on how important health insurance is in the country. SafetyWing offers health insurance for expats across the world. There are a few other types of insurance you should consider.
If you're ever planning to use the roads, you will need decent insurance to cover your vehicle. The roads aren't as well kept outside of the city centers as the public transport is. Accidents can also happen, so make sure you're properly insured before heading out on any hiking or skiing adventures.
Month to month payments, no lock-in contracts, and no itineraries required: that's the exact kind of insurance digital nomads and long-term traveller types need. Cover yo' pretty little self while you live the DREAM!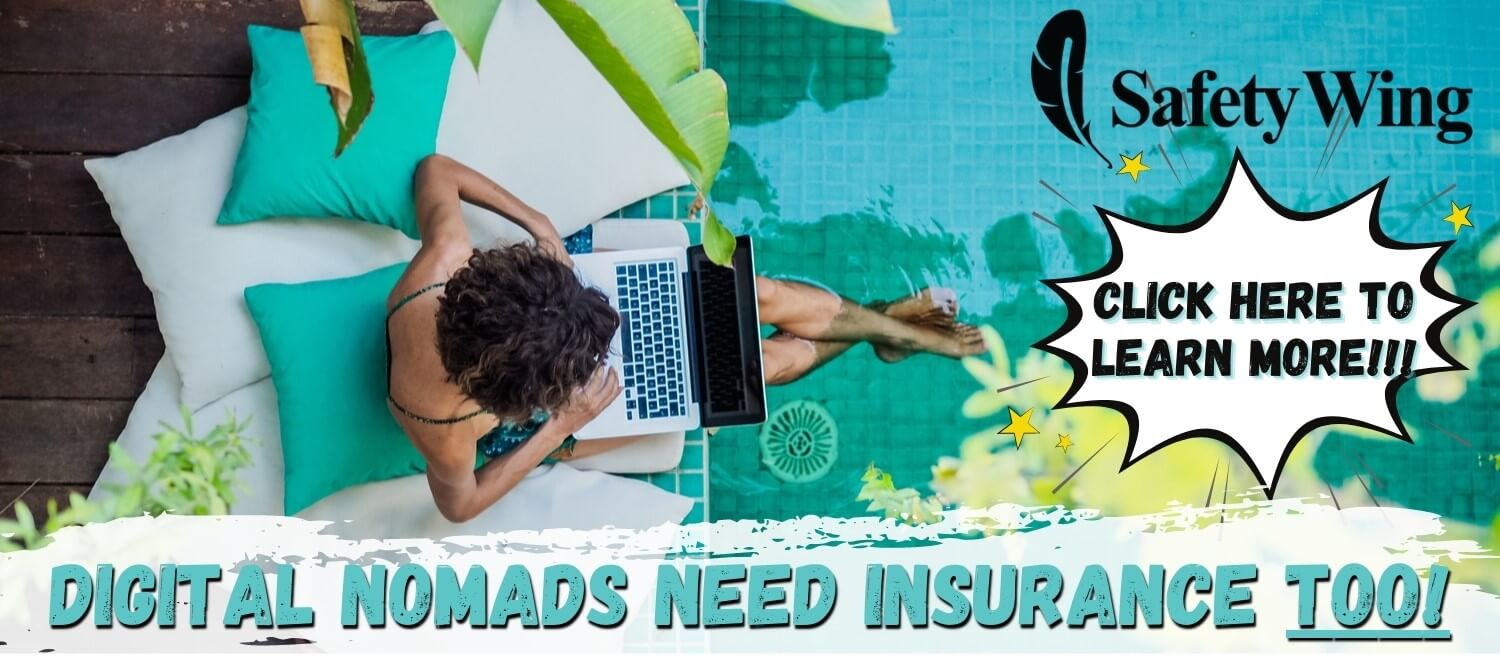 SafetyWing is cheap, easy, and admin-free: just sign up lickety-split so you can get back to work! Click the button below to learn more about SafetyWing's setup or read our insider review for the full tasty scoop.
Moving to Switzerland – What You Need to Know
Now that we've got the costs out of the way, let's look at other aspects of life in Switzerland. It might be an expensive place to live, but it's also constantly ranked as having a great quality of life.
Finding a Job in Switzerland
Finding a job is difficult. With one of the lowest unemployment rates in the world, Switzerland has managed to balance its needs well. You'll need to be better than any EU/EFTA candidates in order to actually get any work. That being said, if you're from the EU/EFTA then it's a great way to earn incomes far higher than anywhere else on the continent.
Switzerland has a number of core industries that contribute to the majority of their economy. Pharmaceuticals, finance, and watch manufacturing are the industries that contribute the most job opportunities. For expats, it's likely you'll have to find work in one of these three areas as most other industries hire Swiss nationals.
Once you get a job, you'll find the earnings are massive. The median income is around $7300 per month. They don't have a nationwide minimum wage, but low-income workers usually enjoy earnings of around $2500-$4000 per month. With this in context, it makes sense why it costs so much money to live there.
Where to Live in Switzerland
Switzerland is a pretty small country right in the heart of Europe. This location makes it ideal for exploring the rest of the continent. The northern portion of the country is slightly flatter and is home to the majority of the population. Down on the southern half, you will find Alpine landscapes and quaint little towns.
Switzerland is a conglomeration of French, German, and Italian culture. Consisting of 26 cantons, each region enjoys a huge level of autonomy. This means life varies from canton to canton – you might enjoy raclette and French chanson in one town, and then sample wursts and waltz music thirty minutes away. Here's a rundown of the most popular places to stay in Switzerland.
Zürich
Zürich is the largest city in Switzerland and a major hub for the Swiss-German population. The German-speaking media industry is based here, as well as two of the largest universities in the country. The city sits on a lake of the same name, offering gorgeous waterside views, a historic city center, and plenty to see and do. This is also where the country's financial industry is based making it a popular destination for banking and insurance experts.
Best Area All-Round
Best Area All-Round
Zurich
Whatever comes to mind when you think of Switzerland, you'll probably find it in or around Zurich. It's the best place to experience all things quintessentially Swiss – from stunning food to incredible scenery. It's the place to be if you work in finance, but finding a job here can be tricky if you don't.
Geneva
The second most populous city in Switzerland, Geneva is inhabited by much of the Swiss-French population. As one of the last cantons to join the confederation, Geneva still maintains an independent spirit to this day. Contrary to that, it's also a major destination for international relations with the Red Cross, WHO, and ILO all based in the city. This easily makes it the most cosmopolitan of Switzerland's cities.
Epic Scenery & International Community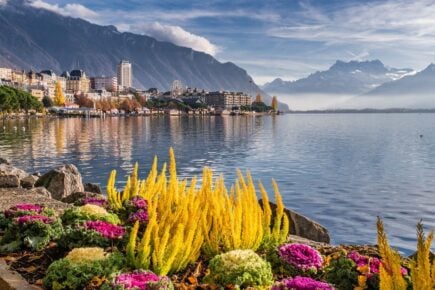 Epic Scenery & International Community
Geneva
You'll have jaw-dropping scenery no matter where you are in Switzerland, but Geneva tops the list. It's surrounded by the Alps and sits on the shores of Europe's largest freshwater lake, so you'll have plenty to explore on days off. It's full of expats and has a huge international community, making it a lot easier to fit into.
Zug
Zug is a pretty small town and is located within the smallest canton in Switzerland. It's a super picturesque destination offering lakeside views, and laid-back bars. It's located about halfway between Zürich and Lucerne, making it a popular base for workers traveling to either of those cities. Whilst not cheap by any stretch of the imagination, it's far more affordable than nearby Zürich, the most expensive city in the confederation.
Best Area for Culture
Best Area for Culture
Zug
This charming lakeside town provides a cheaper alternative to expats looking to stay near Zürich. It's perfect for culture lovers, hosting a number of events and festivals every year. When you're not working, you can spend your free time exploring museums, historical attractions, and discovering the lake.
Basel
Speaking of affordable, Basel is a great option if you're able to live across the border whilst working and socializing in Switzerland. The German and French parts of the metropolitan area are relatively inexpensive, meaning you get to benefit from the high incomes of Swiss industry without having to also deal with the cost of living. That being said, the city is an excellent destination in its own right, and it's a major hub for the nation's creative sector thanks to the annual Art Basel event.
Unique Place to Stay
Unique Place to Stay
Basel
Basel's proximity to France and Germany makes it one of the most unique places to be in Switzerland. It's a melting pot of cultures, resulting in a fantastic culinary scene. If you want to avoid the high cost of living in Switzerland, simply hop over the border into one of the neighbouring countries and experience the best of both worlds!
Bern
Switzerland doesn't officially have a capital, opting to give every canton equal status within the confederation. Nevertheless, the government has to be based somewhere and Bern is that place, making it the de facto capital of the nation. The remarkable city center has UNESCO World Heritage status and follows along the banks of the river. This gives it a great balance between urban and natural and is a great spot for outdoorsy expats. It's also home to one of the most prestigious universities in the country.
Culture & History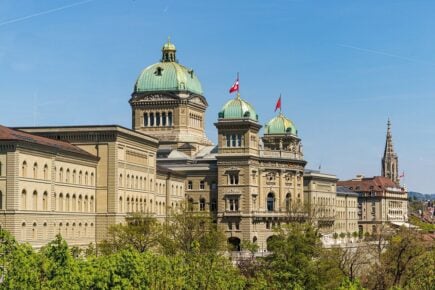 Culture & History
Bern
Bern is a popular city for expats thanks to its status as a major business hub. The cost of living is expensive here, but you'll be rewarded with endless cultural, historical, and natural attractions.
Switzerland Culture
As mentioned above, Swiss culture is a melting pot of German, French, and Italian influences as well as a variety of local traditions. From the art festivals of Basel to the cheesy goodness of Geneva, there's a lot on offer in the tiny country.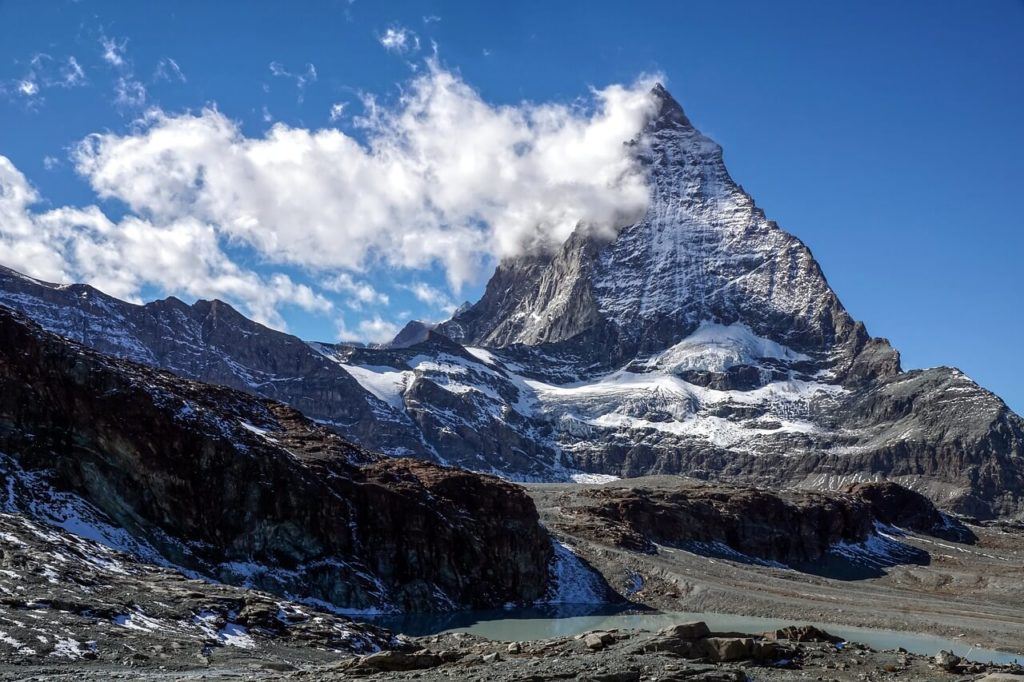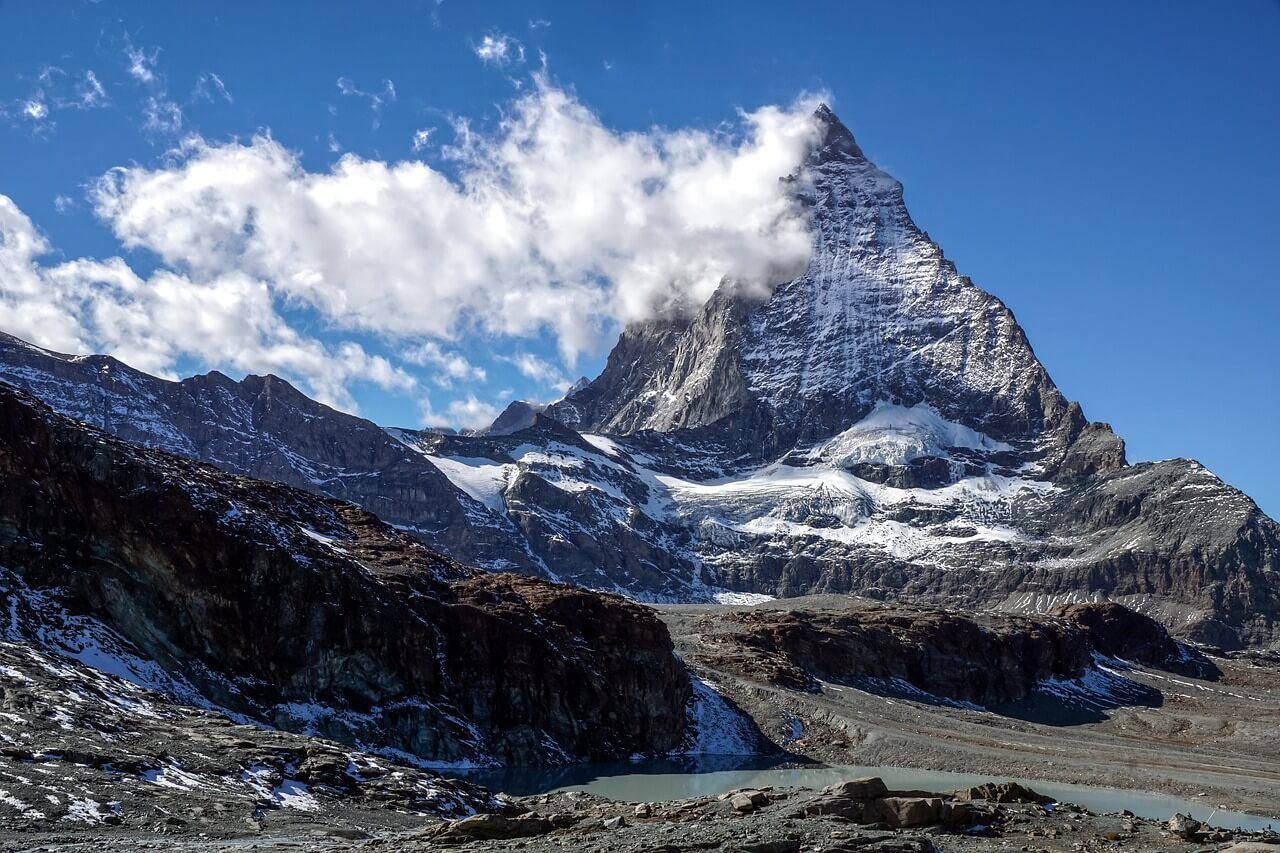 Swiss people are infamously quite insular, so it can feel tricky getting to know people when you first arrive. Don't worry too much though – over time, people will warm to you. There are also some great expat communities in all of the major cities where you can bond with others who have recently moved to the country.
Pros and Cons of Moving to Switzerland
Switzerland is a gorgeous destination with serene cities and charming villages, but that doesn't mean it's perfect. As with anything else in life, moving to Switzerland comes with its pros and cons. You'll need to balance these out before making the decision to move there. Here are some of the most important points to keep in mind.
Pros
High earnings – Earnings in Switzerland are easily the highest in the world! The median income is almost double what it is in the United States or the United Kingdom. Even with the cost of living factored in, this gives you a lot of disposable income to work with. The workloads aren't any more excessive than the rest of Europe either, so there's really not much to lose.
Peaceful cities – The largest city has just over 400k people with most other cities far smaller than this. This creates a peaceful environment that carefully balances plenty of things to do with calm spaces to kick back and relax. You won't need to worry about rush hour traffic thanks to the fast public transport and quiet roads.
Stunning landscapes – The entire southern half of the country is covered in Alpine landscapes. This is the largest mountain range in Europe. Snow-capped peaks, glacial lakes, and rocky ridges make this one of the most picturesque spots in the world. Even if you're in the flat part of the country, you'll still only be a short train ride away from magnificent mountains.
High quality of life – Major Swiss cities constantly rank among the best places to live, especially Geneva, Basel, and Lausanne. As mentioned above, workloads really aren't excessive despite the high earnings. The fantastic public transport also means you can get home pretty quickly, giving you more opportunity to build a good work/life balance.
Cons
Expensive – By basically every metric Switzerland is the most expensive country in the world. All those high-paid careers come at a cost, and tuition fees for kids can be expensive. Whilst you'll certainly earn more and likely pay less in taxes than you would at home, you need to consider the high living expenses. It goes beyond just the cost of meals and rent – you also need to factor in things like health insurance that you might not need in your home country into your estimated monthly costs.
Difficult to get a job – Swiss companies know just how difficult the visa process is and therefore won't even attempt it unless they really can't find anyone else for the role. Even for EU/EFTA citizens, it's much harder to find work than those with a Swiss passport. You'll need to be highly skilled with a university degree and heaps of professional experience.
Sleepy cities – For some people, peaceful cities are a highlight. For others, they're a major downside. Whilst you'll certainly find it easy to sleep at night, if you're a party animal you won't have much fun in Switzerland. The cities are simply too small for a substantial nightlife scene, and what they do have tends to be expensive and upmarket.
Easy to feel isolated – It's notoriously difficult to make friends with the locals in Switzerland. This has led to many people feeling lonely and outcast after moving to the country. You'll need to find a good expat community to ensure a rewarding social life, at least to start with.
Living as a Digital Nomad in Switzerland
The high cost of living in Switzerland means it isn't the most popular option with digital nomads. Add to that how difficult it is to get a work permit, it's a very challenging destination for those that work online. That being said, if you're an EU/EFTA citizen and have some savings, you can have a great time in the country.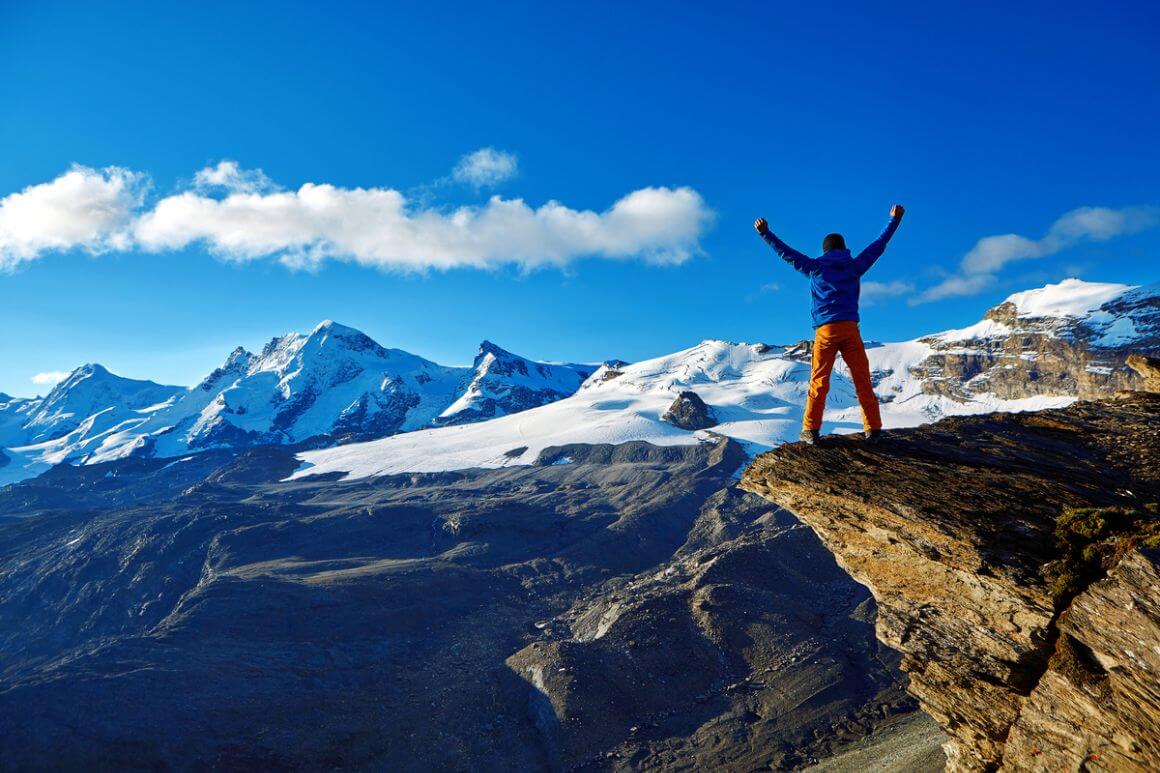 The cost of living is really only one aspect of why digital nomads choose a destination. If you've got well-paying clients, it's a great spot to enjoy hiking, skiing, and the great outdoors. You'll also find the pristine cities are much more peaceful than urban centers in their larger neighbors. Geneva and Basel also enjoy multicultural populations with plenty of expats and workers from across the border – perfect for enjoying a cosmopolitan lifestyle.
Let's take a quick look at some of the most important factors digital nomads consider before moving to Switzerland.
Internet in Switzerland
Internet speeds in Switzerland are fast. The finance and pharmaceuticals hub has naturally invested a lot of money into broadband infrastructure over the past decade. You will find speeds up to and exceeding 100Mb/s in the vast majority of businesses and households across the country. If you need to stay connected, you'll have no problems there.
That being said, it's expensive! The cheapest internet packages sit at around $60/month, but this can easily exceed $100 if you want superfast broadband and phone connections. When you go to cafés you'll notice that you can only collect an internet code once you've already bought something. Of course, purchasing a coffee should be customary anyway, but you're unlikely to get internet access when out and about unless you've paid for something or have a good mobile phone plan.
The Future of the SIM Card is HERE!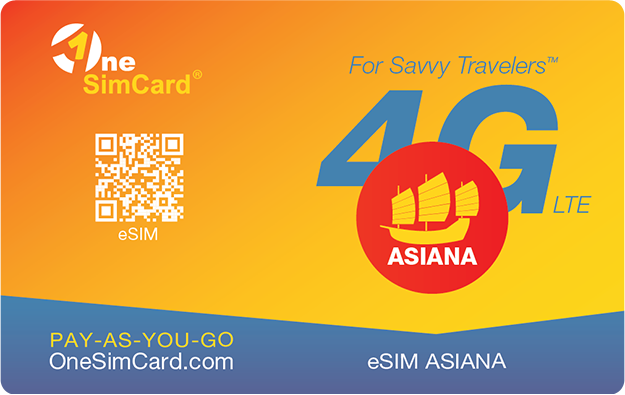 A new country, a new contract, a new piece of plastic – booooring. Instead, buy an eSIM!
An eSIM works just like an app: you buy it, you download it, and BOOM! You're connected. It's just that easy.
Is your phone eSIM ready? Read about how e-Sims work or click below to see one of the top eSIM providers on the market and ditch the plastic.
Buy an eSIM!
Digital Nomad Visas in Switzerland
Switzerland doesn't have digital nomad visas. It's not the most popular destination with remote workers so it's unlikely they'll introduce one anytime soon. That being said, there are a few creative solutions for those that really want to live the digital nomad lifestyle in Switzerland.
If you arrive on a tourist visa you can still work for companies based outside of Switzerland, as long as your money isn't being paid into a Swiss bank account (this is another way Payoneer can help you). Of course, you'll have to leave the Schengen Area for 90 days once your time is up, but there are a few other options in Europe open to you.
You can also opt for a digital nomad visa in neighboring Germany or Italy. You'll have to live and conduct your business in those countries, but you're totally free to travel in and out as you see fit. A part of Basel is within Germany anyway, and Lake Como in Italy is super close to Switzerland's only Italian-speaking canton.
Co-Working Spaces in Switzerland
Co-working spaces in Switzerland tend to be based in the smaller cities of Bern, Basel, and Lausanne. Geneve and Zürich are simply too expensive for start-ups and digital nomads, and the established industries there dominate the market. Basel is a much more creative city, and both Bern and Lausanne are more forward-thinking in nature.
Some of the most popular co-working spaces include Work, Impact Hub, and Voisins. These co-working spaces are all centrally located in their respective cities and offer stunning views across the skylines. Most co-working spaces in the country offer social events with a few offering cheap memberships that give you access to these without needing to also book a desk.
Living in Switzerland – FAQ
Final Thoughts on Switzerland Living Costs
So what's our final verdict on the cost of living in Switzerland?
While the average price of everything is high, this pristine country sure has a lot to offer.
It really depends on what you want to get out of moving to another country. Switzerland offers high incomes, peaceful cities, and stunning landscapes, but it's also super expensive and many people struggle to build a social life.
If you can, try establishing a solid network of people as soon as you arrive. It will make everything so much easier.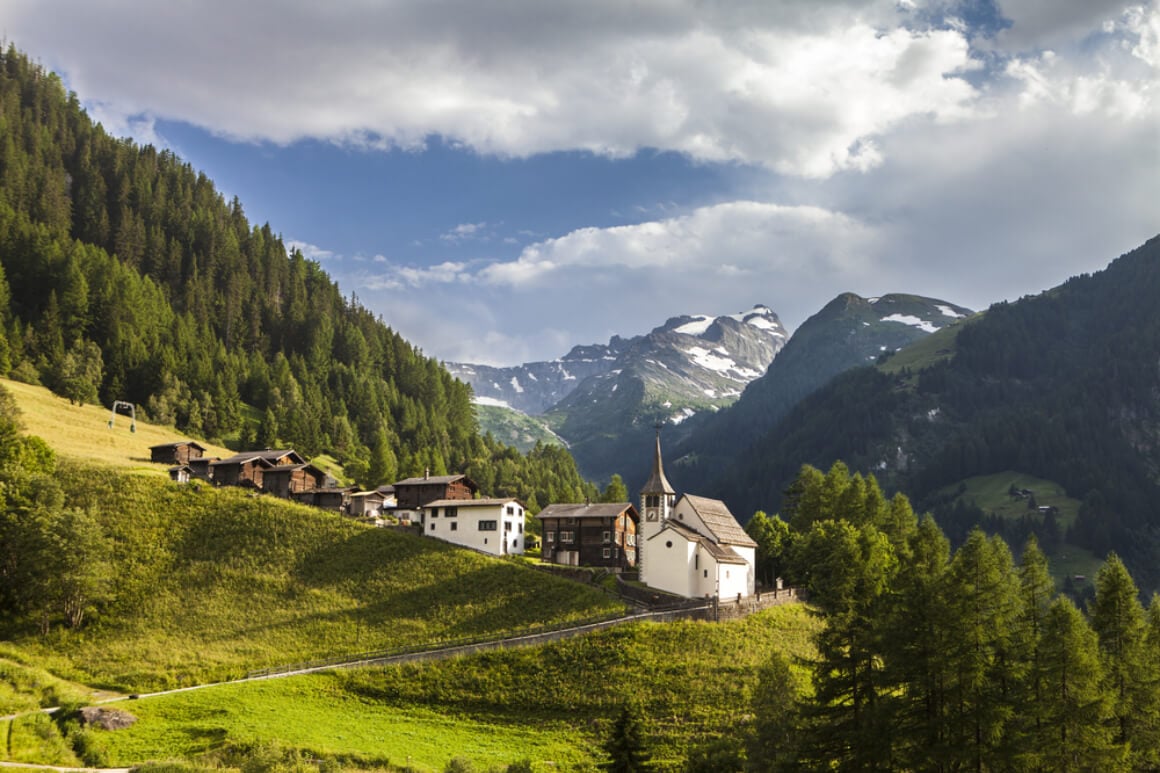 Updated March 2023
---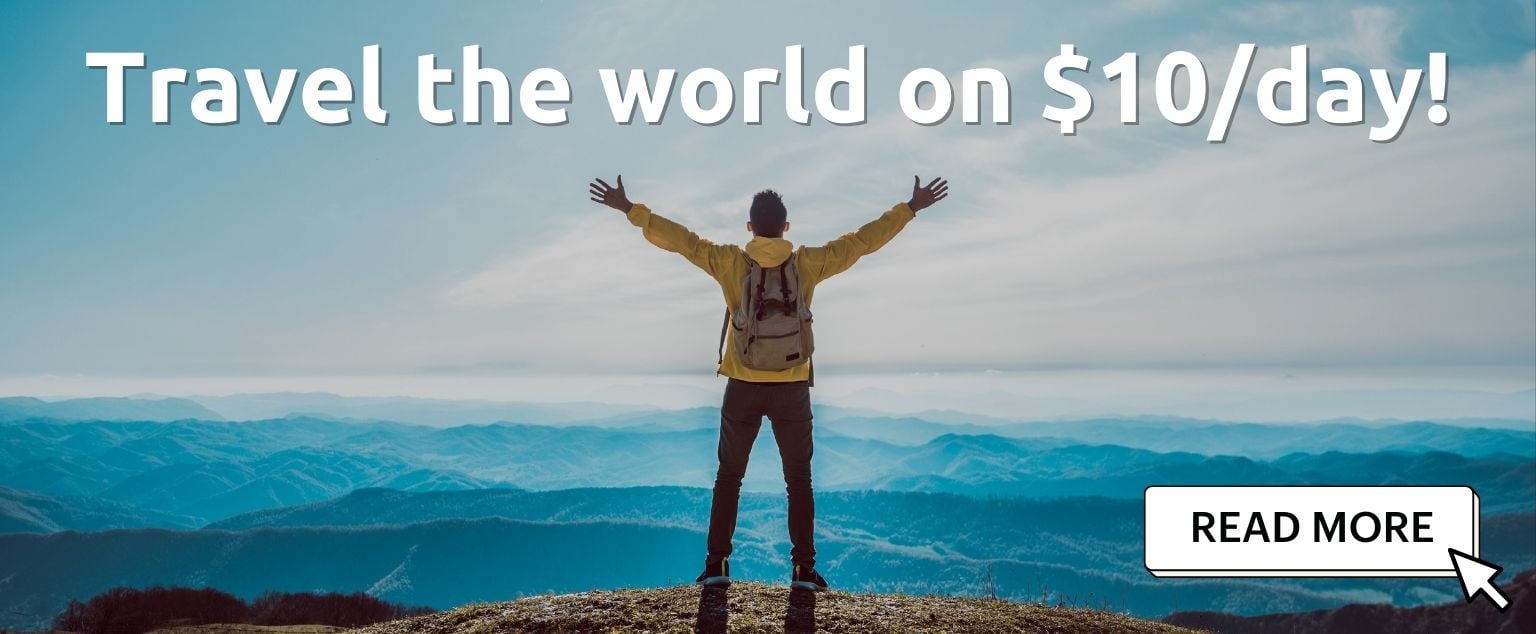 And for transparency's sake, please know that some of the links in our content are affiliate links. That means that if you book your accommodation, buy your gear, or sort your insurance through our link, we earn a small commission (at no extra cost to you). That said, we only link to the gear we trust and never recommend services we don't believe are up to scratch. Again, thank you!