Gorgeous Zurich is Switzerland's largest city, one of my Europe's most picturesque and provides the perfect blend of peaceful atmosphere and exciting activities. This beautiful destination is famous for its lakeside location, timeless architecture, and the cobbled streets of its Old Town – not to mention its financial power.
There is an amazing array of things to do in Zurich and it took me days of exploration to exhaust my itinerary when I visited. Take it from me, the city is brimming with visible history, unique culture, outdoor activities, and fun nightlife. No matter what kind of traveler you are, there'll be something you love.
With so much on offer, fitting everything into your travel itinerary is going to be difficult. So, I've sorted the wheat from chaff and rounded up the very best things to do in Zurich, including places to see and visit. With this guide, you'll get to experience more than just the regular tourist trail.
Let's get into it!

Unlock Our GREATEST Travel Secrets!
Sign up for our newsletter and get the best travel tips delivered right to your inbox.
Top Things to Do in Zurich
Looking for the best things to do in Zurich? Here are my personal top picks for some unmissable activities to enjoy around the city.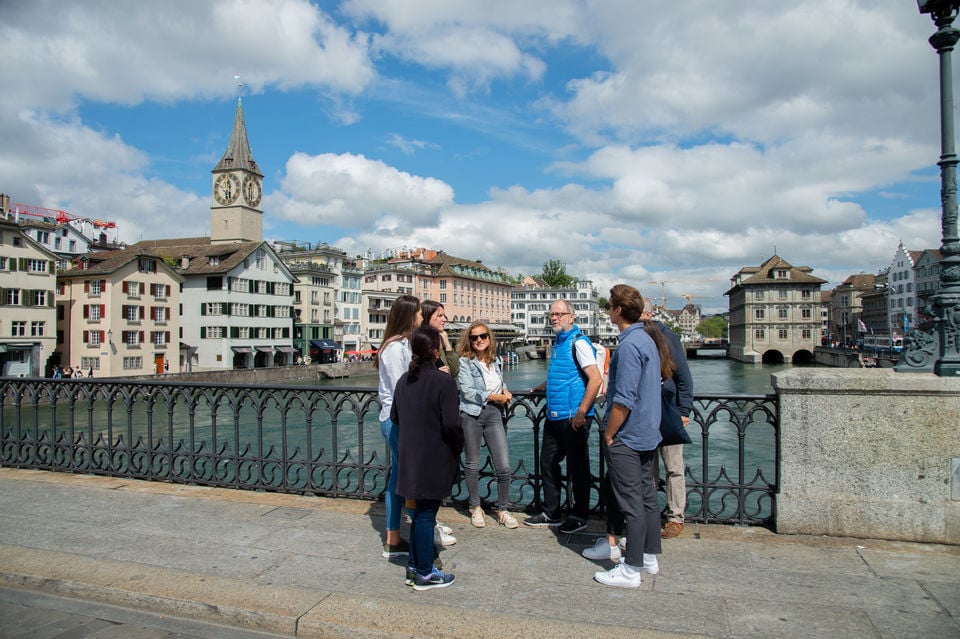 The Old Town, or Altstadt, will be the central point of your Zurich adventure. This historic district is where most of the city's best landmarks can be found, such as the Town Hall and Great Minster Church. There's no better way to experience the Alstadt than walking along the medieval streets and soaking up the beautiful surroundings.
Altstadt is fairly compact and I just walked around the major sites very comfortably. It maybe took me 2 hours to take it in although I was hungover so going a bit slower than usual. With so much history and a wealth of stories just waiting to be unearthed, I probably could have spent ages if I had stopped completely explore each landmark.
2. Admire Lake Zurich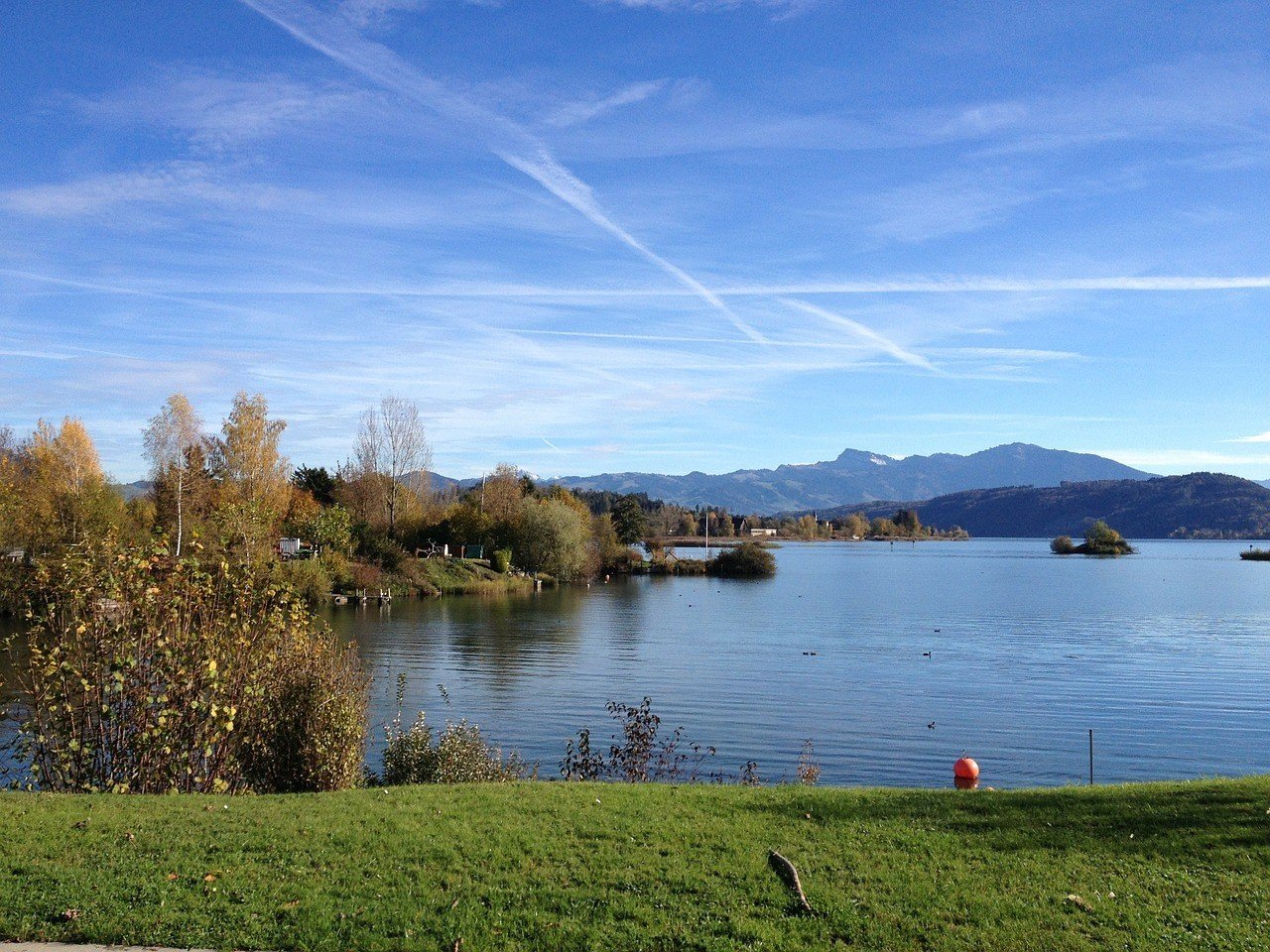 Sparkling Lake Zurich is certainly the city's most famous and alluring landmark. Any Zurich itinerary has got to include some time enjoying the wonderful scenery and serene atmosphere.
There are many different ways that you can appreciate Lake Zurich that cater to all budgets, from gentle hikes to boat tours. I suggest walking along the east shore promenade in the Seefeld quarter, which is one of the prettiest pathways around the lake.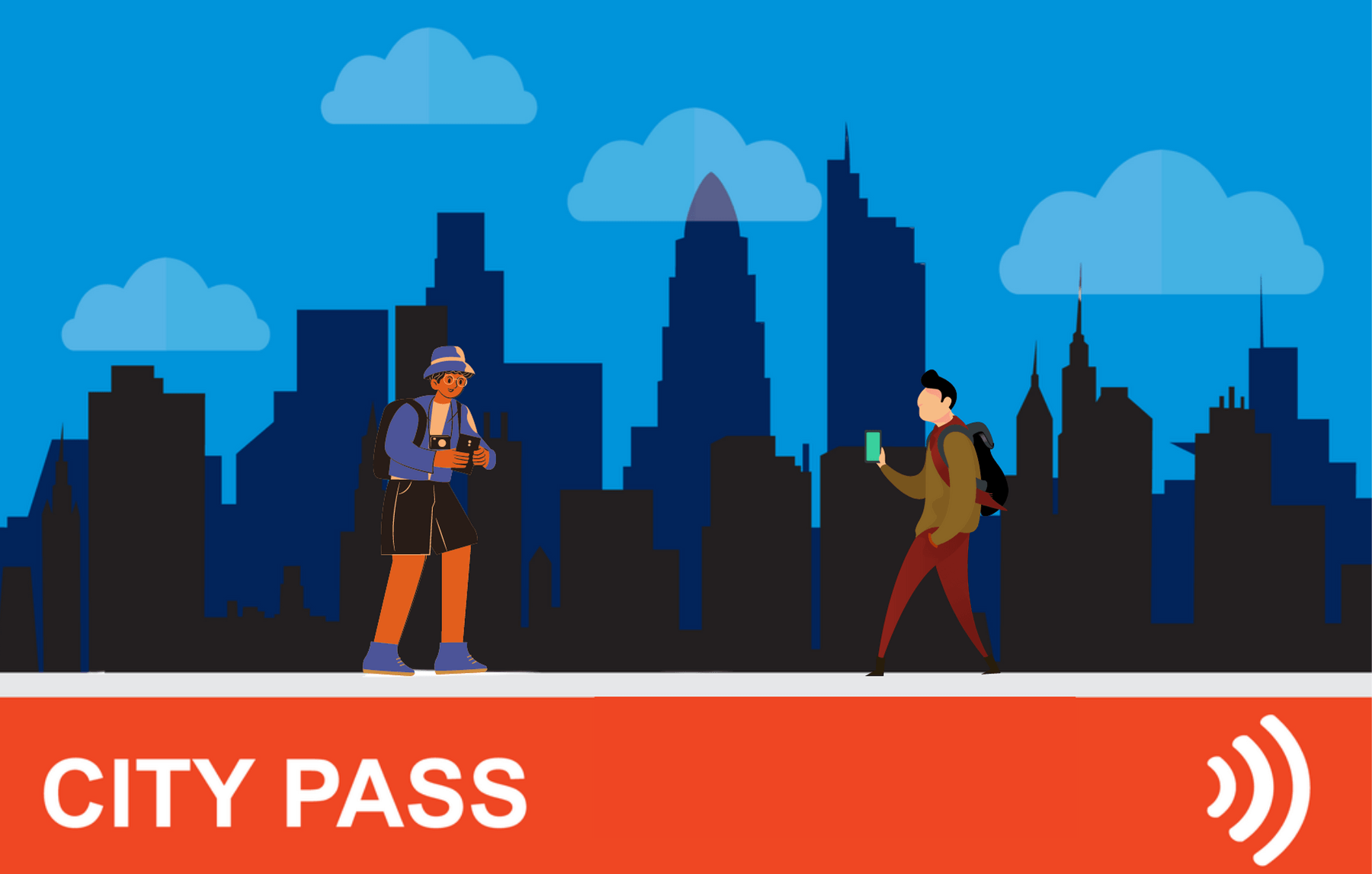 Travelling to Zurich? Then plan yo' trip the smart way!
With a Zurich City Pass, you can experience the best of Zurich at the CHEAPEST prices. Discounts, attractions, tickets, and even public transport are all standards in any good city pass – be sure invest now and save them $$$ when you arrive!
Buy Your Pass NOW!
What could be more classic than exploring Switzerland in an old VW Camper? Spend your days exploring the city before returning to a campsite on the lake, and wake up to stunning mountain views.
The van comes equipped with everything you'll need to cook your own food on the road, including a camping stove, cooking essentials, and outdoor furniture. Guests will also benefit from the sunroof and outdoor shower. Zurich hit my budget seriously hard and so I advise you take any opportunity you can to save a few bucks – this is one such thing you can do.
4. Cycle Around the City
Bicycle rentals in Zurich are free! An initiative called Zuri Rollt offers free bicycle rentals (Gratis Velo) from two different stations throughout the year. You'll find them at the Swiss National Museum and at Postbrucke, and there are a few more stations open throughout the summer.
Personally I love Cycling and jump at any opportunity to get on a bike. Free wheeling around Zurichs was one of the best things I in Zurich city center and its especially pleasant in the Old Town. You'll need to leave a small (small by Swiss standards) deposit before accessing your bicycle, but after that, you'll be free to explore.
5. Take a Cruise Down the Limmat River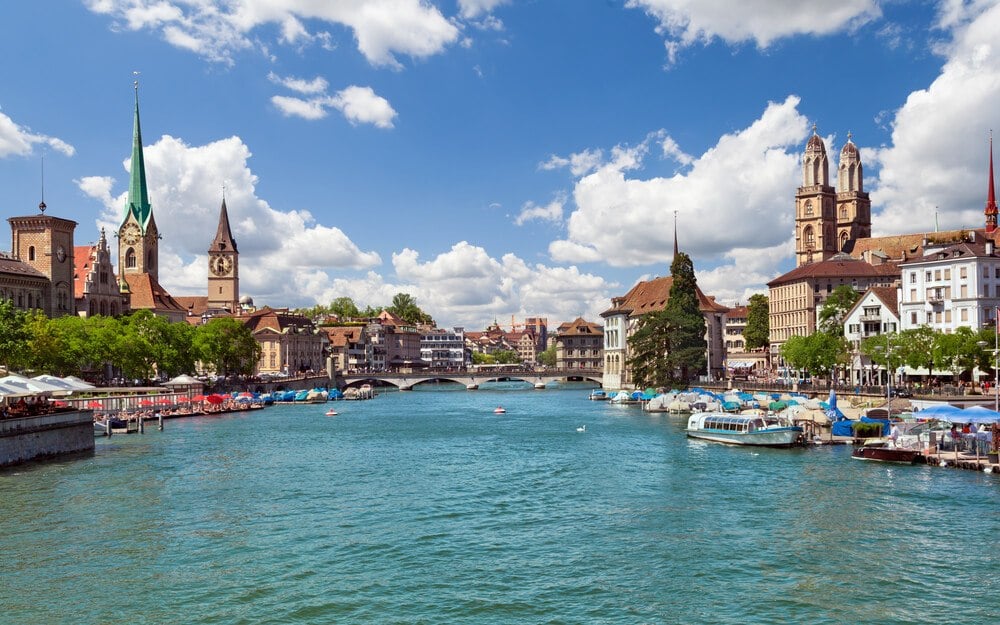 The Limmat River flows straight through the Old Town. One of the best ways to enjoy it is on a slow boat trip, whilst taking in stunning views of Zurich.
Any boat cruise down here should pass many of Zurich's top sights and landmarks. These include the Grossmunster church, the Town Hall, and Lindenhof – making this a brilliant sightseeing opportunity.
There are many different boats and tours available from the Altstadt. Some even offer a romantic dinner on board, making for an ideal date night with your other half.
No trip to Zurich should be complete without spending an evening around a hot pot of fondue! This deliciously cheesy Swiss dish is possibly the most famous thing to eat in this city, and is especially enjoyable on cold winter evenings.
You can eat fondue at one of the charming restaurants around the Old Town, or even on a cruise down on the Limmat River. Some top spots to enjoy a fondue around here include Le Dezaley, Swiss Chuchi, and Chasalp. If you're a food lover, then this should definitely feature on your itinerary.
Small Pack Problems? 😉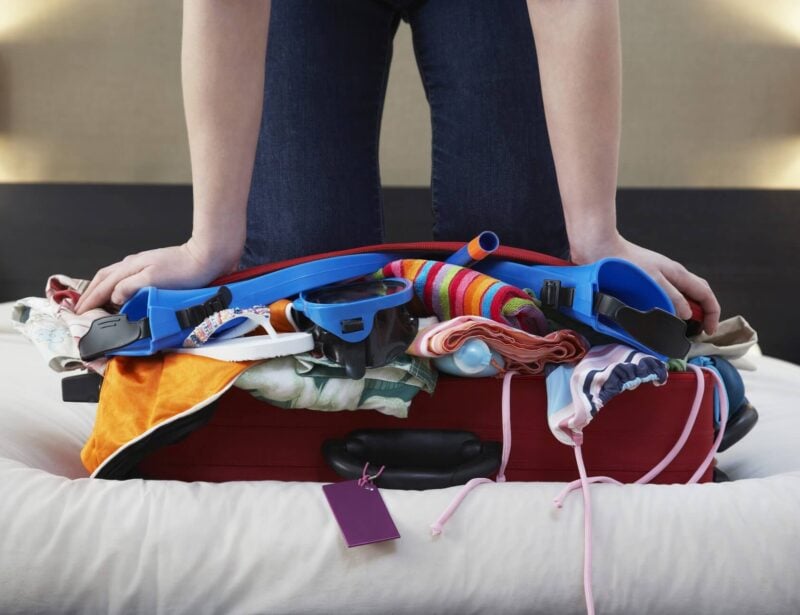 My missus travels with all her clothes in ziplock bags: don't be like my missus. UP YOUR PACKING GAME!
Packing cubes for the globetrotters and compression sacks for the real adventurers – these babies are a traveller's best kept secret. They organise yo' packing and minimise its volume too so you can pack MORE.
Or, y'know… you can stick to ziplock bags.
View Our Fave Cubes
Or Check Out the Sacks!
7. Enjoy the Chagall Windows at the Fraumünster Church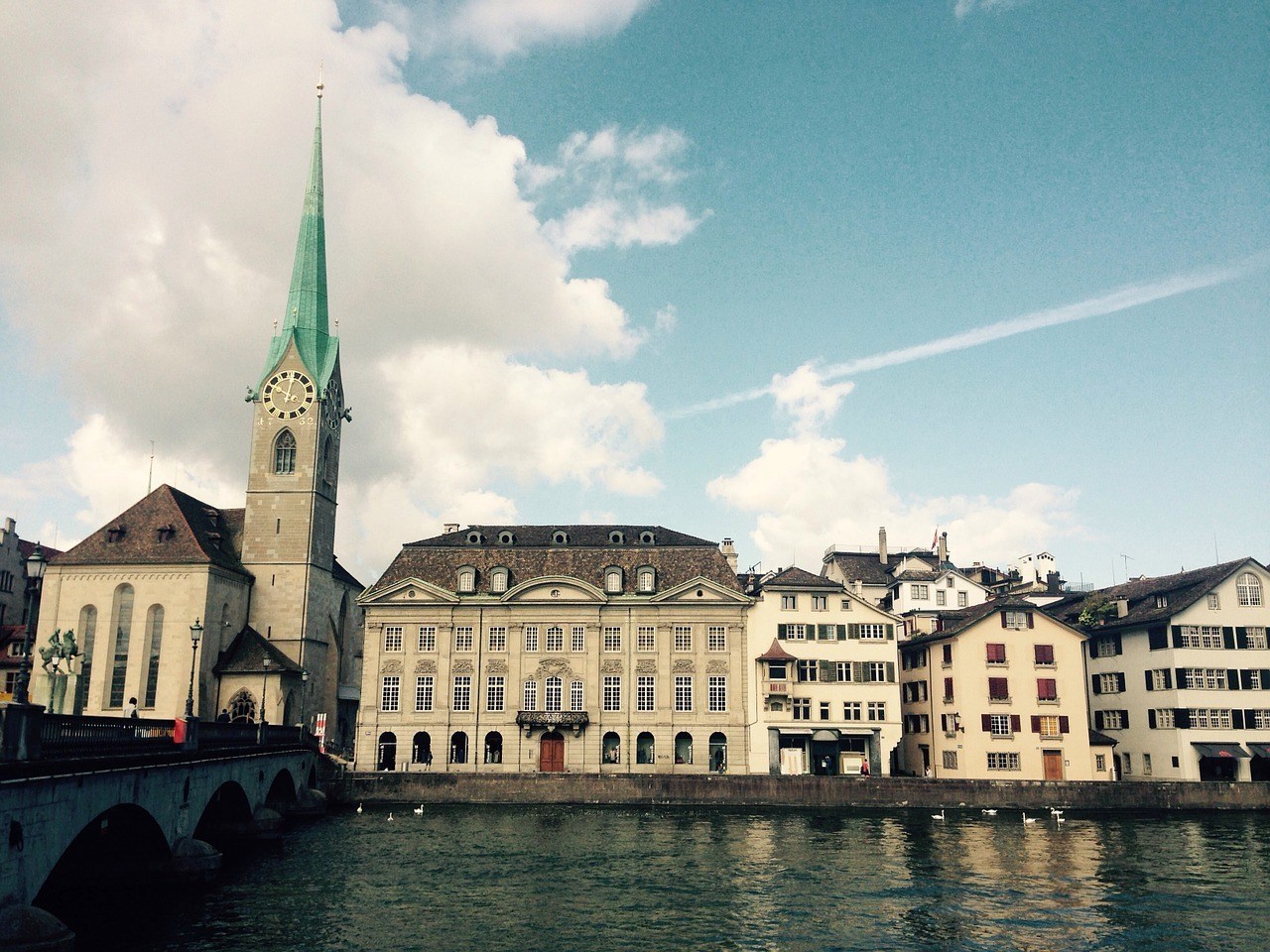 The famous Chagall windows at Fraumünster Church have got to be one of the most important things to see during your travels in Zurich. These stained glass windows are a kind of artwork that just can't be compared to anything else. Designed by the famous artist Marc Chagall, each individual window tells a story.
Beyond the fantastic stained glass windows, visiting this 11th-century church is one of the most unmissable things to do in Zurich. Appreciate the history, architecture, and the stunning setting in the historic Altstadt.
Entrance: 5 Swiss francs
Hours: 13:00-18:00 (Monday-Friday), 10:00-18:00 (Saturday-Sunday)
Address: Munsterhof 2, 8001 Zurich, Switzerland
8. Enjoy the Views From Lindenhof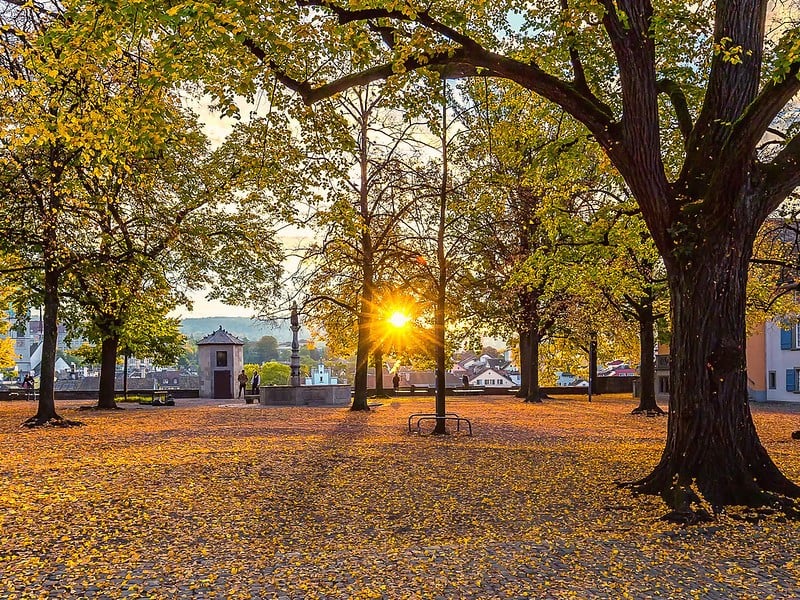 Lindenhof is a quiet leafy park located alongside the Limmat River, on the site of an old Roman castle and Carolingian Kaiserpfalz. When you're around the Altstadt, stopping by Lindenhof is a must!
If you're visiting in the summer, Lindenhof is the perfect place for a picnic. This car-free oasis is ideal for people-watching and enjoying stunning views over Zurich and its mountainous backdrop.
Entrance: Free
Hours: Open 24 hours
Address: Lindenhof, Zurich 8001, Switzerland
9. Hike Up Uetliberg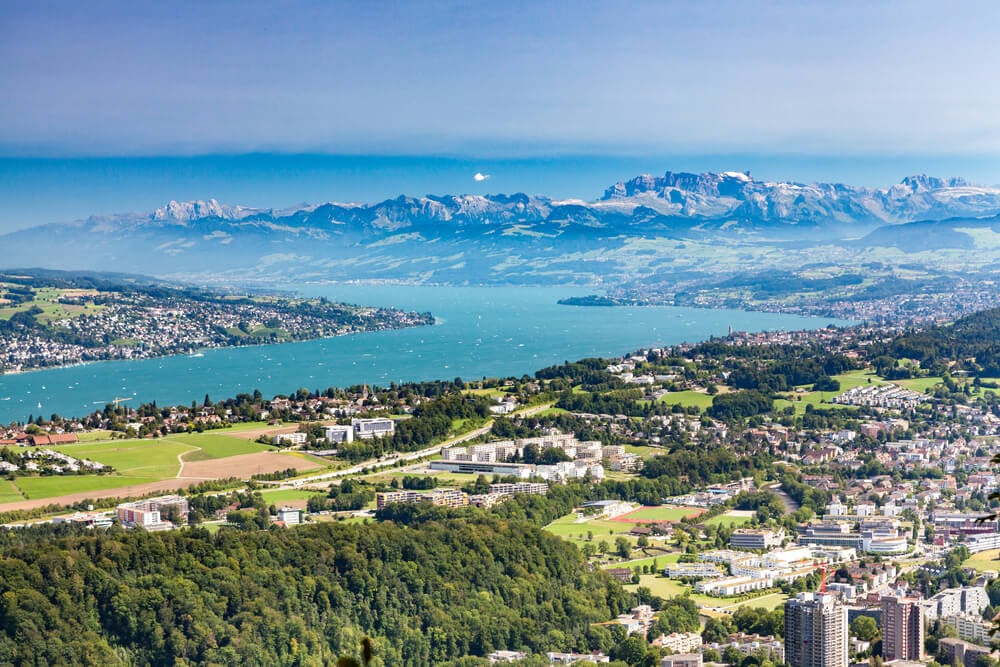 The Uetliberg mountain rises 870m above Zurich. If you enjoy spending time outdoors, then this hike should definitely be on your list.
The panoramic views from the top really are hard to beat. The climb is fairly short and deemed moderate, but having a good pair of walking shoes is ideal. This is a great place to admire the Swiss Alps, particularly on a clear day.
One of the most popular things to do in Zurich has got to be enjoying the thermal baths. This is a very typically Swiss activity that will leave you feeling refreshed and revitalized!
Thermal baths are especially appealing during the cold Swiss winters. Some of these outdoor thermal baths are found beneath stone vaults and date centuries back. Others can be found on rooftops – offering amazing views over the city! It's a great way to spend time outdoors, especially if you're visiting in the colder months.
Is This the Best Daypack EVER???
11. Admire the impressive Grossmunster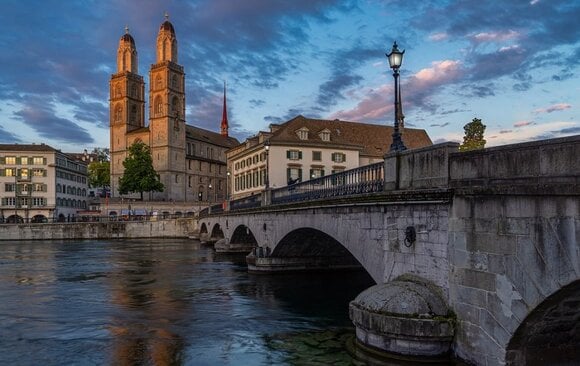 The prominent towers of Grossmunster rise above the Old Town and are a famous mainstay of the Zurich skyline. No trip to this city would be complete without making a stop at this amazing Romanesque church.
Dating all the way back to the 12th century, this church has played an important part in the political and religious history of Switzerland. Besides that, it really is just stunning up close. Be sure to admire the striking architecture, impressive stained glass windows, frescoes, and other fantastic details.
For a more in-depth experience, you can even climb down into the underground crypts before enjoying the accompanying museum.
Entrance: Free
Hours: 10:00-18:00 (Monday-Saturday), 12:30-18:00 (Sunday)
Address: Grossmunsterplatz, 8001 Zurich, Switzerland
12. Taste the Best Swiss Chocolates
No trip to Zurich would be complete without tasting the city's world-famous sweet treat. Swiss chocolate is certainly special with its unrivaled history and artisanal quality, and it plays an important role in the character of Zurich. Be sure to spend some time learning about the Maitre Chocolatiers in this city!
The history surrounding the chocolate production in the Old Town is definitely worth delving into, but the best way to understand its popularity is by enjoying some samples! Some of the best places to go are Laderach Chocolatier and Sprüngli Boutiques.
13. Take a Walk Down Bahnhofstrasse
One of the best things to do in Zurich city center is simply taking a stroll down Bahnhofstrasse. This is the main downtown street, and there is always loads going on here!
Besides the fact that Bahnhofstrasse is one of the most expensive shopping destinations in Europe, it's still a place everyone should visit. Enjoy the stunning architecture, the passing trams, and the authentic Zurich charm here.
If you are looking to avoid the crowds and have a more unique experience of Zurich, then exploring the city's secret doors and hidden areas is a brilliant activity! There are a couple of hidden doorways scattered around the city just waiting to be discovered.
These doors lead to secret tunnels from the middle ages, a Roman fort, a royal palace from the middle ages, and the only remnants of the 13th-century city wall. These are some seriously exciting secret places to visit around Zurich, and a great day out for any intrepid urban explorers.
Travel with peace of mind. Travel WITH a security belt.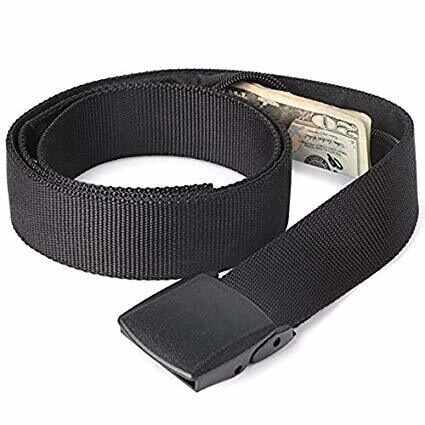 Get your cash stashed with this awesome Pacsafe money belt. It will keep your valuables safe no matter where you go.
It looks exactly like a normal belt except for a SECRET interior pocket perfectly designed to hide a wad of cash or a passport copy. Never get caught with your pants down again! (Unless you want to.)
Hide Yo' Money!
15. Soak Up History at the Swiss National Museum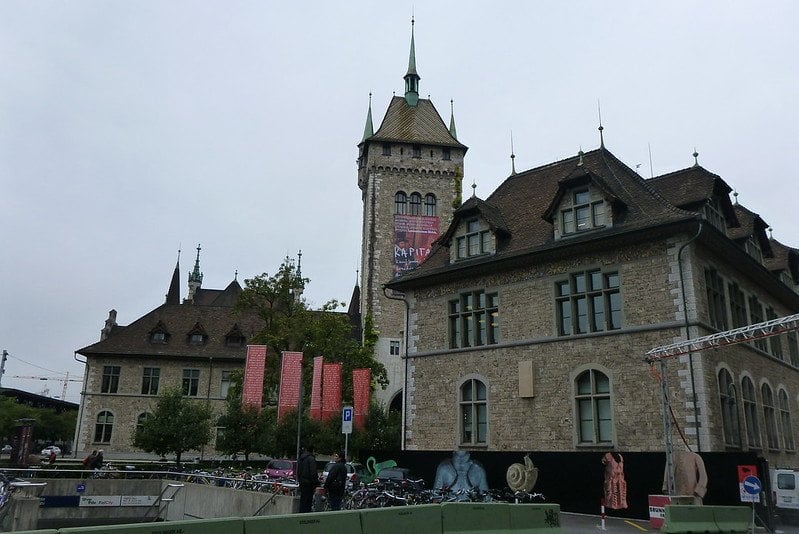 If you're interested in learning more about Switzerland's long and robust history during your trip, then a stop at the Swiss National Museum is an absolute must! This museum houses the largest collection of historical artifacts in the country – from prehistoric tools to 20th-century displays. The building is also a stunning sight to visit in itself – a stunning palace dating back to 1889.
The museum is also a major venue for touring temporary exhibitions. it often plays host to major works from around Europe, both contemporary and classical. Have a look at what's programmed during your stay – you won't be disappointed.
Entrance: CHF 10
Hours: 10:00-17:00 (Tuesday-Wednesday,Friday-Sunday), 10:00-19:00 (Thurday)
Address: Museumstrasse 2, 8001 Zurich, Switzerland
16. Have a Swim at Oberer Letten
The Flussbad Oberer Letten is a charming riverfront swimming area on the Limmat. If you are looking for a relaxing way to enjoy a sunny afternoon, then this would be the place to visit.
You can dive into the inviting waters, play some volleyball, or even visit the beach bar. This is a really laid back place to be in the city, and is definitely one of the best outdoor things to do in Zurich!
Entrance: Free
Hours: 09:00–20:00
Address: Lettensteg 10, 8037 Zurich, Switzerland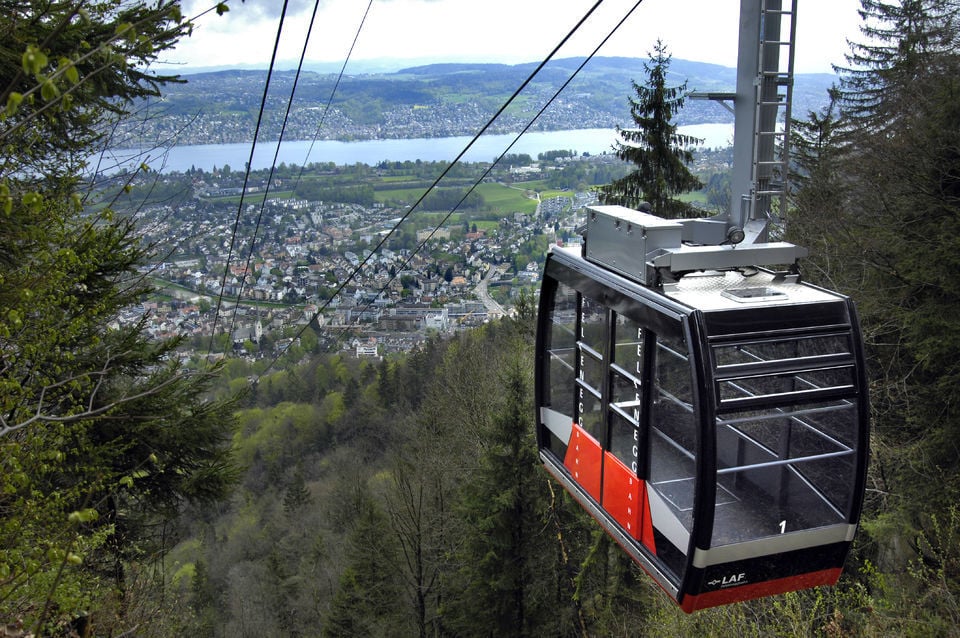 There are many ways of getting around in Zurich, but the cable car has got to be the most fun! Kids will love taking the exciting cable car ride up to Felsenegg – a fantastic vantage point above the city!
While children have great fun soaring above Zurich, adults will also love the amazing views from the top! Felsenegg is the perfect place to look out over the city and lake, and is a perfect adventure for a sunny day.
18. Check out Cabaret Voltaire – The Birthplace of Dada
During the period around the First World War, this small house-cum-cafe in downtown Zurich was the birthplace of the 'Dada' Movement after German artist, poet and absurdist stood up in the cafe's performance space and delayed the movement to the world in 1916.
The Cabaret Voltaire became the hub of famous Dada artists, writers and performers and became the epicentre of a western cultural movement. In 2004 it re-opened as cafe and performance centre. Note that it closed on Mondays.
Entrance: varies
Hours: Tuesday – Sunday until Midnight.
Address: Spiegelgasse 1, 8001 Zürich, Switzerland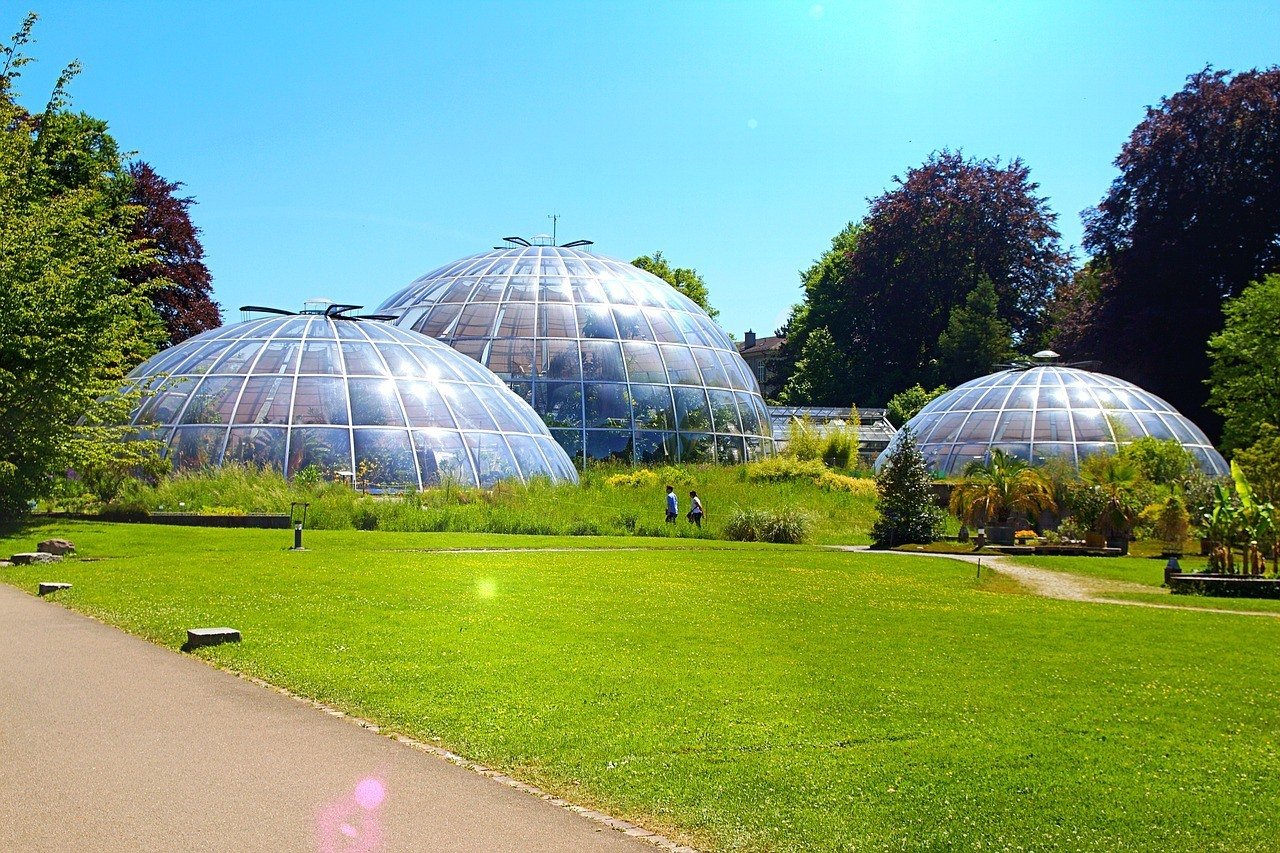 Visiting the botanical gardens here is not only one of the best things to do in Zurich on a budget, but is one of the coolest things to do in the city! These stunning gardens are affiliated with the University of Zurich, and are a complete dream for anybody looking for a peaceful green space in the city.
The main attractions here are the huge biodomes! These impressive structures rise above the rest of the gardens and are filled with all kinds of interesting plant life. You could spend a good amount of time walking around these gardens, or just relaxing under a tree.
Entrance: Free
Hours: 07:00-19:00 (Monday-Friday), 08:00-17:00 (Saturday-Sunday)
Address: Zollikerstrasse 107, 8008 Zurich, Switzerland
20. Admire the Museum of Art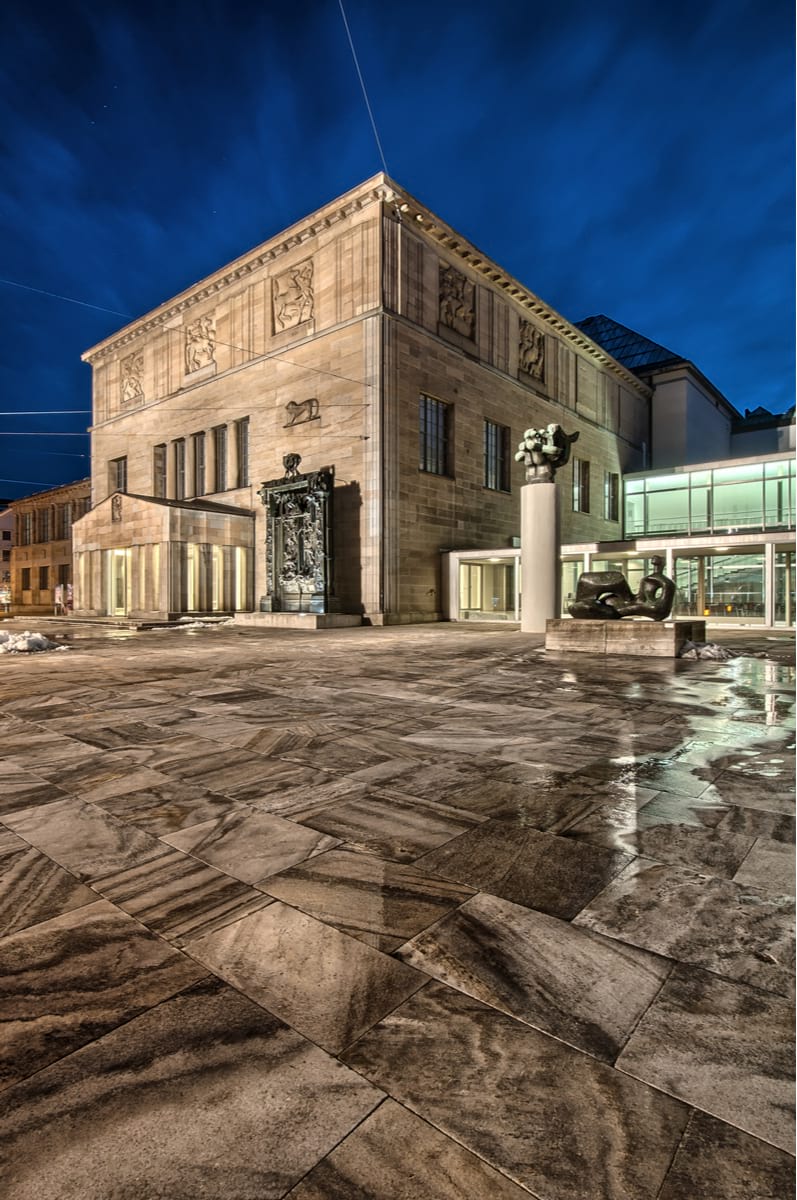 The Museum of Art is an essential destination for anyone seeking a top cultural experience! This impressive gallery holds the country's most impressive art collection, with paintings dating all the way back to the 1200s!
There is a wide range of art and different styles on display here, with famous Swiss works as well as world-renowned international pieces. This is a must for art lovers!
Entrance: CHF 11-16
Hours: 10:00-18:00 (Tuesday, Friday-Sunday), 10:00-20:00 (Wednesday-Thursday)
Address: Kunsthaus Zurich Heimplatz 1 8001 Zurich
Where to Stay in Zurich
Looking for a specific place to stay? These are our highest recommendations for places to stay in Zurich.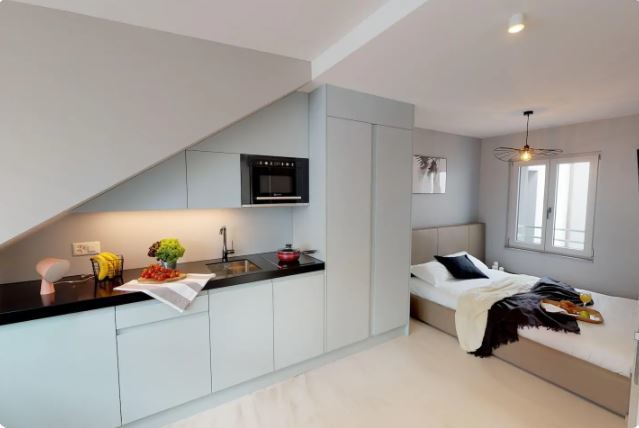 This stunning Airbnb in Zurich is just a five-minute walk from all the central train terminals. It comes with wifi, air conditioning, and a coffee machine, so you can expect a comfortable stay all year round. It's bright and modern, and is ideal for couples or solo travelers.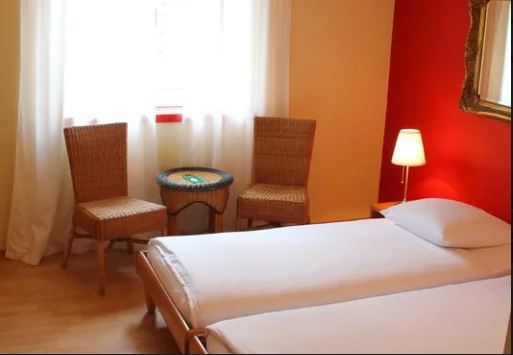 This charming and colorful hostel in Zurich is located at the heart of the Altstadt. It's close to trendy cafes, hip restaurants, and Zurich's best tourist attractions. Rooms are comfortable and spacious, and each dorm reservation includes a basic breakfast, coffee and tea, and free wifi. Private rooms are also available.
Motel One is tucked away in central Zurich. It's a short walk from major historical landmarks, as well as shopping, dining, and nightlife options. This three-star hotel offers cozy rooms with essential amenities. There's also a social in-house bar and free wifi throughout.
Some Additional Tips for Visiting Zurich
Invest in travel insurance! You never know what may happen on the road.
Keep an eye out for pickpockets. Tourist-dense areas are prone to petty theft, so make sure to keep your money safe.
Bring a good water bottle with you and avoid buying single-use plastic ones!
Couchsurf! Switzerland is a pretty expensive country, and Couchsurfing is a great way to save some money on the road.
Find cheap flights. Every once in a while, a killer deal pops up. It's best to book your transportation well enough in advance, to get a cheaper fare.
Visit during the off-season (December-March). Accommodation rates tend to be lower during the winter months (unless you're visiting for the skiing, which will never be cheap).
FAQ on Things to Do in Zurich
Here are some quick answers to common questions about what to do and see in Zurich.
Don't forget your travel insurance for Zurich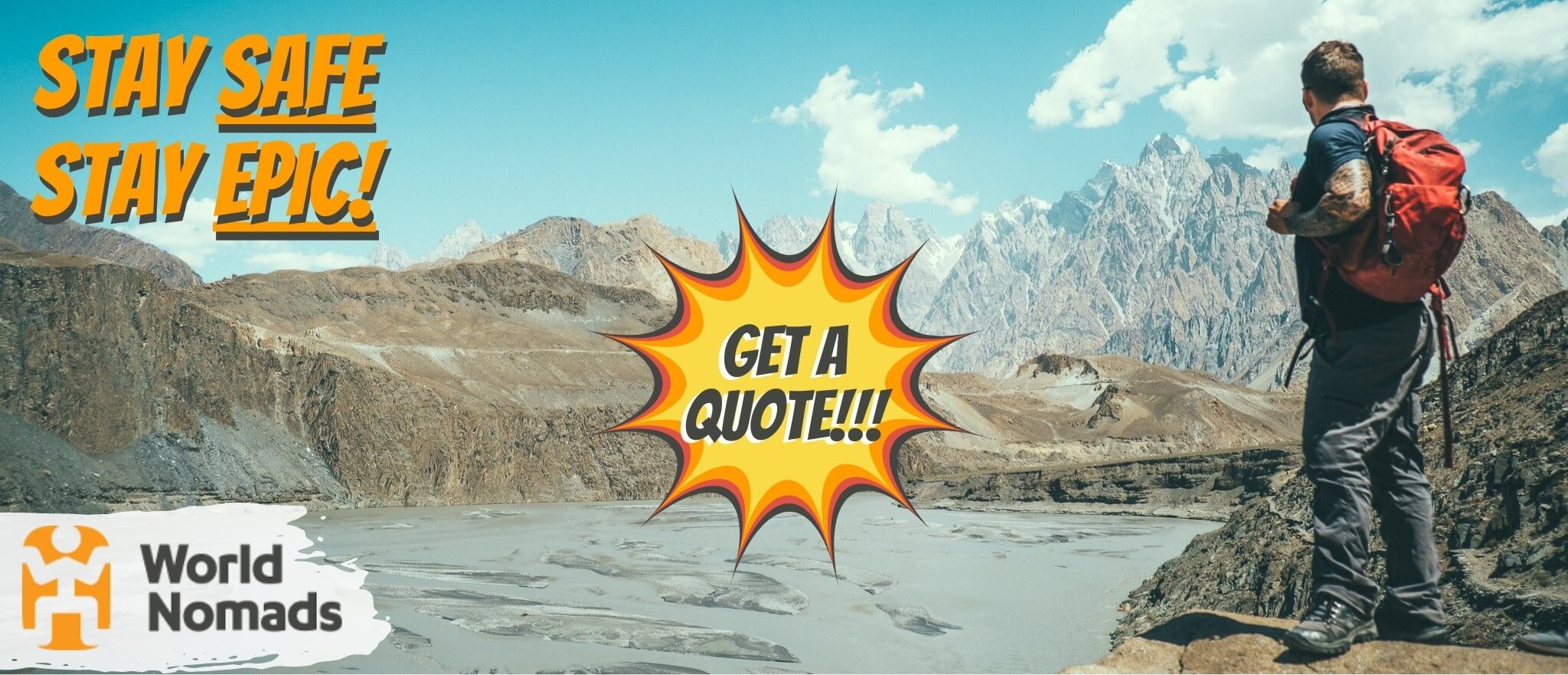 World Nomads' mission is to support and encourage travellers to explore their boundaries. They offer simple & flexible travel insurance, and safety advice to help you travel confidently.
They've been doing it since 2002 – protecting, connecting, and inspiring independent travellers just like you.
Get a quote below or read our in-depth review!
World Nomads provides travel insurance for travelers in over 100 countries. As an affiliate, we receive a fee when you get a quote from World Nomads using this link. We do not represent World Nomads. This is information only and not a recommendation to buy travel insurance.
Conclusion – What To Do in Zurich
If you're traveling in Switzerland, then Zurich is a must-see! Between the history, the unique culture, stunning architecture and glorious lake, there is so much to do in Zurich! This is a place that all kinds of travelers can enjoy.
Our guide to the top things to do in Zurich covers a range of activities. From boat trips to art museums and chocolate tastings, anyone will be sure to have an amazing time in this amazing Swiss city.
Want more of this incredible country? Check out the day trips from Zurich too!
---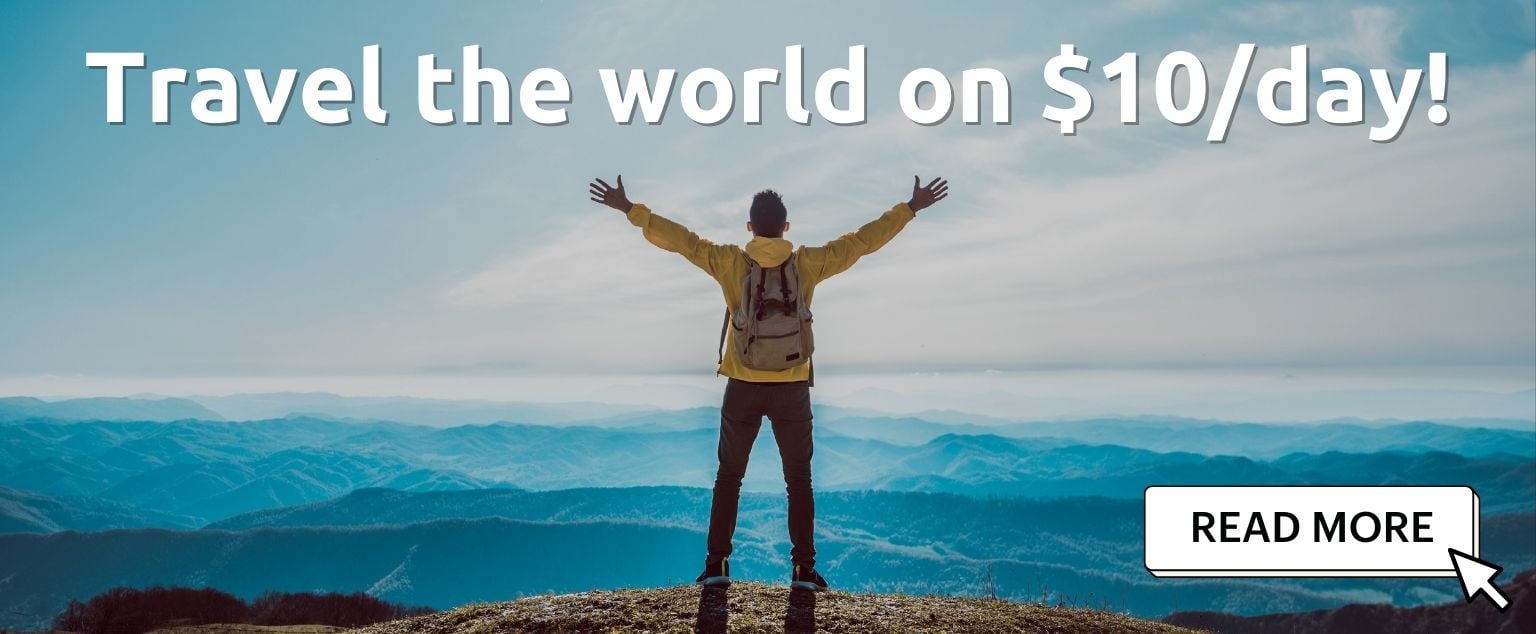 And for transparency's sake, please know that some of the links in our content are affiliate links. That means that if you book your accommodation, buy your gear, or sort your insurance through our link, we earn a small commission (at no extra cost to you). That said, we only link to the gear we trust and never recommend services we don't believe are up to scratch. Again, thank you!