Set along the Limmat River, the largest city in Switzerland is not actually its capital! Rather Zurich is the financial hub of Switzerland and one of the most expensive countries globally. This Zurich itinerary will show you the beauty of the country as well as it's affluent reputation.
It is home to the stock exchange as well as monumental head-offices for many global corporations. However, many people travel to Zurich because it acts as the portal to the Alps too!
Yet, there is much more to this city than being merely analytical and a conduit between the Alps and society. The city is multicultural and attains a very rich history that is dear to all its locals. Let's not forget the fact that the cuisine here is some of the best worldwide, as the Swiss take pride in their innovative yet traditional dishes.
If you spend enough time in 2018's 3rd most expensive city, you'll feel the calm energy from the nearby Alps, Limmat River, and Lake Zurich. We hope this Zurich itinerary truly rejuvenates you while filling you with lots of chocolates too!
The temperatures in this Swiss city largely differ from one another. The seasons are each fully operational and each one has its own charm. That's why the best time is totally dependent on what you want out of the trip, but this Zurich itinerary will aid in your decision.
The thought of Switzerland is often attached to snow and icy conditions, but it doesn't snow too much in Zurich contrary to widespread belief! The snow primarily occurs on Zurich's backdrop – the Alps.
If you're wondering when to visit Zurich in order to visit the snow in its surrounding mountains, the snow begins in late October and is at its deepest in mid-November. This makes November a great month to visit should you want to ski, but also because it is the least popular month to visit, with a very low tourism rate!
Spring in Zurich (May), is often more celebrated than Summer and is usually the busiest time of year. Yet, a mixture of humidity and temperatures actually give Spring quite a cold feel!
The city does indeed warm-up in Summer, with more outdoor activities in the hinterland being opened. However, the snow does reduce in these months and skiing is not as likely.
One commonality and advantage of the positioning of the city is that it never has strong winds! Rather, its maximum sustained winds are subtle breezes. This is ideal for every season.
Zurich is a city of many diverse characteristics. It is a major city with a beautiful backdrop of luscious green scenery, interconnected with a river and a lake. It also home to many varying suburbs, some regarded as 'districts'. Each suburb is distinct and is suitable for different types of travelers!
As for many historical European cities, the Old Town is always the preferred area to stay in. That sentiment maintains for this Zurich itinerary. This is due to its ancient architecture that has been maintained, and it's typically luxurious interiors.
However, due to Zurich's high-prices, accommodation is costly too – particularly in the Old Town (District 1). This means the Old Town is suitable for high-end travelers who want to be located near all the historical Zurich attractions. In terms of convenience, it is probably the best place to stay in Zurich in 3 days.
Yet, the further you deviate from the central old town, accommodation prices lower and you'll be closer to the local residences. District 2, Enge, is already calmer and based on the banks of Lake Zurich, boasting stunning promenades. Historically this used to be a Jewish residence.
For younger travelers on a vacation in Zurich, this Zurich itinerary suggests that you stay in District 4. It is the most residential of the suburbs and you'll gain a local experience of the city. Moreover, you'll be in the District with the largest night-life scene! This is the perfect district to stay in if you're youthful and spending the weekend in Zurich.
A young addition in the heart of the old town, this youthful hostel boasts being on top of a popular cafe/bar – Wueste! Here you can mingle with locals and tourists alike!
A free breakfast is provided too. Yet, we particularly love how conveniently situated it is in relation to clubs, restaurants and Zurich landmarks!
If you enjoy staying in hostels, check out the BEST hostels in Zurich.
This home away from home is just a five minute walk from all the central train terminals. Throw in the wifi, air conditioning, and coffee machine and you're in for a treat. The two-tone colours won't look bad on your social media feed either.
Value for money is always affixed to budgeting, and at this hotel, you'll save immensely on transport costs by being in the epicenter of social life! Situated in the Old Town, this quaint hotel even offers free parking for guests, saving you even more!
Speedy WiFi, spacious wooden-floored rooms, free toiletries and city views mean this hotel has all the necessities!
When visiting cities occupied by a lot of water, your instinct would be to stay near it! At these double-story luxury apartments, you are only 100-meters from the river and still within the heart of Zurich's Old Town. Each flat looks onto the water, city and mountains. Some apartments are double-storey, but all have balconies.
Zurich's transportation is operated by the Zurich Transport Network (ZVV). It is one of the safest places to visit worldwide, therefore walking and biking are very suitable here! In fact, Zurich locals have bikes to be ridden for free by tourists or other locals. This is especially popular in the Old Town. However, for maximum timeliness and comfort, it is suggested that you utilize public transport systems too.
Zurich is accessed through routes taken up by trams, buses and trains. These routes and stations/stops are densely planned, and you'll never be more than 300-meters away from a tram station!
One mode of transport you'll have to deliberate about using is a car. While it is certainly unnecessary to drive within the city due to extensive public transport modes, a car is very useful for this particular Zurich itinerary! This is due to the fact that any vacation in Zurich consists of a visit to the Alps.
Yes, certain mountain and ski resorts can be reached by public transport, but the ones that we suggest are only reachable by car. However, you'll thank us once you behold the views.
Whether you're planning to spend 2 days in Zurich, or 2 weeks, for purposes of this Zurich trip itinerary we suggest you invest in either the Swiss Travel Pass or the Zurich Card, which both permit buyers to free public transport all over Zurich.
Bahnhofstrasse | Giacometti Murals | Lindenh of Hill | Lindt Swiss Chocolate Experience | Seebad Enge
On your very first day of this Zurich itinerary, we've combined history, food and nature. This Zurich itinerary suggests various naturistic sites – but that doesn't mean that the city itself doesn't have lots to offer. It is a multi-faceted gastronomical city too!
Day 1 / Stop 1 – Stroll Down Bahnhofstrasse
Why it's awesome: It is one of the world's most expensive shopping avenues!
Cost: Free to window-shop!
Food nearby: You have to get a world-famous macaron from Confiserie Sprungli on the avenue!
If you're an avid window-shopper, then live your opulent fantasy by simply walking down Europe's most expensive street for retail property! High-end, upscale brands such as Gucci, Chanel and Dior operate here, and you'll begin touring Zurich here! Pedestrian and tourist shopping has never been easier because there is virtually no traffic circulation here!!
Yet that is not all that the boulevard presents as famed chocolate stores are dispersed throughout. This isn't only a tourist hotspot, but locals adore it too!
What makes this shopping avenue unique in comparison to its global rivals is its boastful length of almost 1.5 kilometers! It begins at Zurich's Main Station and finishes at Lake Zurich. You'll always be near one of the Zurich points of interest, but you'll also constantly be walking a few roads away from, and adjacent to, the Limmat River!
Day 1 / Stop 2 – Giacometti Murals
Why it's awesome: It's by far the prettiest police station you'll ever see!
Cost: Free!
Food nearby: Enjoy a complimentary vegan cookie with any hot-drink you buy at the rooftop terrace, vegetarian Hiltl Dachterrasse!
Typically, police stations are characterized by somber tones, but not in Zurich! Augusto Giacometti was appointed in 1923 to illuminate and lighten up the vaulted ceiling of a municipal building with his skilled painting.
You may feel a bit anxious and strange visiting a police station on your first day, however fear not! Switzerland is one of the safest countries in the world, and you'll encounter no problems.
Emerging from a dynasty of talented artists, Giacometti incorporated bright, warm colors to create floral decorations and scenic images. The vaulted ceiling became part of the entrance to the building and today is esteemed as an important Zurich attraction.
It took Giacometti two years to complete this masterpiece. Augusto possessed the deepest passion and love for Zurich. His mural work in the entrance to the police station is his most well-known work, but we recommend you visit some of his other monuments should you have time.
Although the admission cost is free, be sure to look at the opening hours in advance as they are often brief intervals. Make sure you bring your ID Card as that is your form of payment.
Insider Tip: If you have a moment to spare between Stops 2 and 3, we recommend you walk 5 minutes across the river to another work of Giacometti. He conjured a stained-glass window for the Fraumünster Church in 1945 and its close proximity to the police station begs for it to be viewed!
Day 1 / Stop 3 – Lindenhof Hill
Why it's awesome: It is here where the earliest record of Zurich's name was found on a 2nd century tombstone
Cost: Free!
Food nearby: Treat yourself to a lovely Swiss/Central European lunch at Restaurant Schipfe 16.
Did you know that Zurich has 6 different ways of spelling within Switzerland? Were you aware that the country has four official national languages?
Although Zurich natives are mainly German-tongued, the city is home to many French, Italian, and Romansh speakers too. What makes the city even more interesting is how these different cultures spell Zurich differently!
There is much more to do in this historical, Zurich landmark! Given that it is a hill, you will have wonderful views of the Limmat River, as well as of Old Town! You'll have to walk up a few stairs to get there, but it's worth it.
Day 1 / Stop 4 – LINDT Swiss Chocolate Experience
Why it's awesome: It is a tasting experience that evokes all 5 senses and is the original birthplace of Lindt!
Cost: $16.
Food nearby: If you're sick of chocolate, head down to Hiltl am See for some pleasant views of the lake with delicious food!
A trip to Switzerland would simply not suffice without paying tribute to its creation of milk chocolate! On your vacation in Zurich, you'll even notice how the Swiss eat more chocolate than anywhere else on earth!
And there's a reason for this – Zurich is the epicenter of chocolate manufacturing, as well as the home to the globe's most beloved Chocolate-producer, Lindt! Only a 15-minute bus ride away from Zurich (via the 165 Bus), the Lindt factory tour is an imperative activity on our list. One of THE things to do in Zurich is to sample the delicious sweet stuff for yourself.
Any avid chocolate eater will have each of their 5 senses enriched even before entering, as the aromas linger in the surrounding areas. The tour will take 40-minutes of your day and will include a movie, a brief lesson on the constituents and processes involved in the Lindt chocolate-making, and finally a tasting of up to 30 different chocolates!
You'll even be able to buy these chocolates at a price marked down from its original market value. This is because at the end of the tour, you'll receive a 10% discount from the shop!
Insider Tip: At an extra cost, they provide special packaging that prohibits the chocolate from melting, and to be able to be enjoyed once you get home too!
Day 1 / Stop 5 – Sunset Swims and Drinks at Seebad Enge
Why it's awesome: It boasts a bar, mini-restaurant and swimming all in one!
Cost: $8
Food nearby: The kiosk has a simple bar and barbeque area that will satisfy your hunger with fresh produce.
Chances are that the last thing you feel like doing is taking off your shirt and exposing a newly found stomach after that chocolate-tasting. That's the exact reason we've chosen for you to reflect on the most exciting day in a swimming area that is both mixed and separated by gender. What's even more advantageous is that both pools have entry into the lake!
Women who feel uncomfortable swimming in mixed swimming pools can enjoy a female-only pool. This means that Seebad Enge truly is accommodating to all. One of the newest additions for swimming in Zurich, these swimming lanes span a stunning 44-meters! When you're not in the refreshing water, traditional wooden planks surrounding the pool will help you dry a little quicker. SUPs can be rented here too.
Yet it's not solely the water that we're promoting here, but also the impressive views of the lake accompanied by the backdrop of the towering Alps. The services offered here will make your 2 days in Zurich undeniably peaceful. This is because they provide massage services as well as yoga lessons too!
What if you visit Seebad Enge in the colder months? Then you still have to go, because it functions as a sauna when swimming isn't an option! Regardless, swimming is hindered after 8:00 pm. So, finish off your day with some lovely delicacies from the kiosk, and grab a beer while you're at it! The swimming area is actually reformed into the bar at night, and the reflections of the lights from the city are mesmerizing.
A young addition in the heart of the old town, this youthful hostel boasts being on top of a popular cafe/bar – Wueste! Here you can mingle with locals and tourists alike! This is one of the best places to stay in Zurich.
St. Peters Church | Zurich Succulent Plant Collection | Grossmünster Church | Uetliberg | Frau Gerolds Garten
You're hopefully well-rested after an adrenaline-filled day, because today is just as jam-packed! Today you'll be heading up some steep ascents – you are in Switzerland after all. Pack a well-equipped back-pack for the day that will hold extra jackets for your hike up Uetliberg. Remember to stock up on water constantly, and only proceed to these ascents if your health permits.
Day 2 / Stop 1 – St. Peters Church
Why it's awesome: You get to witness the biggest clock-face in Europe and the oldest parish church in Zurich all in one!
Cost: Free!
Food nearby: Have brunch at Veltlinerkeller, a 500-year old, traditional wooden-carved Swiss restaurant!
You'll notice it from all angles of Zurich – but will you notice its significance? After reading our itinerary for Zurich, you certainly will. On all four sides of the Church's tower, you'll find large clock-faces whose diameters are each almost 9-meters.
Until 1911 the church tower was used as a fire watch post. with the original 9th-century foundation walls still seen today beneath the chancel.
The city's first mayor, Rudolf Brun, acquired St. Peter's in 1345 with all the associated privileges and obligations. His grave and monument can be found by the outer tower wall. There are five bells dating from 1880 in the tower – the largest of which weighs over six tons without its clapper. For more in depth information, take a guided tour of Zurich!
Day 2 / Stop 2 – Zurich Succulent Plant Collection
Why it's awesome: There are just under 5,000 types of succulent plant species here!
Cost: Free!
Food nearby: Treat yourselves to a Pizza or Pasta at Da Guido!
If value for money is what you're searching for in your trip to Zurich, then you're in luck! At no cost whatsoever, you can view half of all the different types of succulents in the heart of a metropolis!
The Succulent Collection is an exotic innovation. It contains the most varied indoor plant facility you'll probably ever view and hosts some really gigantic plants!
The collection comprises of seven different greenhouses that each specialize in a different species of succulent. Yet, they are also illustrative of the seven different continents and what succulents grow there.
The facility offers educational classes in English and German that cater to all ages. The staff are intricately knowledgeable about these plants too, as they note the significance of adapting to their habitats. Exhibitions are constantly held here, so be sure to check this in advance.
The buildings are immersed in nature as you'll have to walk around Zurich Lake in order to arrive there. There's also a quaint seating area that's perfect to sit and absorb all the greenery. You'll be afforded the great opportunity to buy some spectacular specimens. If you're peckish, there's a coffee vending machine too.
Day 2 / Stop 3 – Grossmünster Church
Why it's awesome: It's Zurich's most distinct and renowned feature!
Cost: $4 if you want to walk the stairs to the top.
Food nearby: Eat traditional Swiss cuisine at Karl der Grosse.
Constructed around 1100, this Church is undoubtedly Zurich's defining image. It's famed twin towers are always akin to representations of Zurich. It, therefore, has to be ticked off your list of what to do in Zurich.
It was fashioned into a Romanesque-style Protestant Church, and the mythical belief is that two saints' graves lie beneath this Church! Historically, it is very significant as it is the site whereby the Swiss-German Reformation began in the late 1500s.
The most exciting part is that you will see another one of Augusto Giacometti's works of art!
Unlike many other ancient Churches, Grossmünster Church permits travelers to climb to the top of the bell tower to see Zurich panoramically. Yet, be cautious as there is an admission cost, and it takes 187 steps to arrive at the top. Hence the weak or the elderly should refrain as it is a narrow, spiraling stairway.
Day 2 / Stop 4 – Uetliberg
Why it's awesome: Easily and quickly accessible mountainous viewing point within Zurich that leads to a much larger hike!
Cost: Free!
Food nearby: Eat at the top of Zurich – literally, that is the name!
If your legs aren't already too tired and feel energized to do another ascent, then no need for the gym later! The Uetliberg is certainly your best option when wanting to do a hike in Switzerland, but it's not too difficult or long. A train departs every 20 minutes directly from the Main Station and occupies some of the ascents to the peak. From thereon, you're going to have to hike up the rest of the brief journey.
It is often considered Zurich's mountain because of the insatiable views you have of the city, the lake and the river from every angle. On a clear day, you'll even get a view of the Alps! The mountain may feel strenuous to climb, with its height of 870m, but in comparison to these giants, this is definitely the easier option.
We love this location due to its close and convenient proximity to Zurich! But we also appreciate how the train-ride from Zurich Hbf (Main Station) is still for free, should you have the Zurich card. It only takes half an hour to reach!
Once you've made it to the top, a hotel with a viewing platform awaits you, free of charge. The views are stunning, and if you're feeling like an extensive hike, the Planet Hike begins at Uetliberg! It is a 2-hour, relatively easy hike that concludes at Felsenegg (a vantage point over the Albis chain).
Day 2 / Stop 5 -Have Sundowners at Frau Gerolds Garten
Why it's awesome: It's an industrial site transformed into an urban garden oasis!
Cost: You can get a burger and chips for $22.
Food nearby: Eat here!
The perfect way to end your 2-day itinerary in Zurich, this garden is abundant with social life and great times! In Summer, the gardens in this Western Zurich site contain bars and terraces that are open. On these terraces, you'll enjoy views of the train-tracks and the mountains in the background.
By contrast, in Winter you are comforted by the warmth of the pavilion. Hence, during a season-change, the food and layout are adapted as well as specialized according to that particular season. In Autumn, the greenery subsides and a crimson red overtakes the leaves. This is when you'll lounge in the wooden hut next to a toasty fire.
It lies at the base of the Freitag Tower (stacked shipping containers), so the reminder of the former industrial state adds to the quirky atmosphere! The modular garden contains a kitchen, shops and art exhibitions/studios. The containers of the tower are incorporated into the gardens and host the exhibitions.
It provides a lovely oasis escape from the havoc of the metropolis, and its visitors are mainly locals from the neighborhood. In the Summer, make sure you visit its Beer Garden that stays open until midnight!
Europe's Largest Indoor Water Park | Flumserberg | Kerenzerberg Pass | Rapperswil | Zurich Opera House
After a successful 2 day itinerary in Zurich, you're probably yearning to just relax. In this itinerary for Zurich, we think you've earned a day off to the spa or spas! Don't be fooled by this segment's title though; all of these destinations should be visited because 3 days in Zurich simply isn't enough!
Slide Down Europe's Largest Indoor Water Park
The Alpamare in Pfäffikon offers 12 distinct slides that accommodate all ages as well as types of adrenaline.
In the water park, some slides include racing other people in a competition or going down a different slide as a pair!
It is for all ages, boasting indoor as well as outdoor swimming pools, slides, and a wellness area.
Opened in 1977, the 365-day operative Alpamare is not only the largest covered water park in Europe, but it's also home to the longest water slides in Europe! Whether you're seeking an adrenaline rush, or serenity and peace – this water park should be at the top of your list for places to visit in Zurich.
It is conveniently located 45-minutes away from Zurich Main Station by train. The water park is situated in the lakeside municipality of Pfäffikon, which is in between Lake Zurich and the Obersee. In Summer, you'll be treated to spacious grass spots dispersed with sunbeds for tanning. These beds lie adjacent to the crystal blue waters of the park's outdoor swimming pools that look onto the mountains and lakes.
Go Skiing/Hiking in Flumserberg
Get the ultimate skiing/snowboarding experience with slopes 2,200 meters above sea level!
If hiking doesn't interest you and you want an easy ascent, they range from easy to difficult – which is ideal for a family.
An extensive array of ski-paths aggregate around 6 kilometers long!
Flumserberg, a skier and hiker's paradise is only a 1.15-hour drive away from Zurich. It is recommended for any 3-day itinerary in Zurich! We absolutely adore this location due to its diverse offerings! It is a ski resort that has 17 lifts/gondolas that elevate up to 8 people to the Flumserberg station.
Situated in Eastern Switzerland, it is both accessible via public transport from Zurich or by car! Upon arrival, you'll marvel at Flumserberg's boastful 150 kilometers of hiking trails in the Alps. From every angle, your view will astonish you. The area is popular among locals, therefore, there are restaurants with terraces, as well as playgrounds for the children.
The region poses as one of the optimal day trips from Zurich because it can be appreciated in Summer or Winter. In Summer, the clear skies will pave the way for the most distant views. In this season you can also visit the indoor swimming pool on site or hike to the lakes that are nearby. In Winter, the slopes will be concealed by snow blankets – a Winter wonderland! This is one of our favorite day trips from Zurich too!
Insider Tip: As per any hike you embark on, always affirm your safety by purchasing a topographical map that lays out the routes in case of emergencies or getting lost. Flumserberg does provide panorama hiking maps free of charge, yet more in-depth and detailed maps can be purchased for up to $27. You can't put a price on safety. Learn how to read them here.
Rent Scooters (Trotti) at Kerenzerberg Pass
It is only reachable by car; making it even more remote!
Forget about hiking the mountains when you can ride speedy scooters at an elevation of 740 meters.
You won't even need to hike up the mountain to reach the scooters because a chairlift awaits you!
If you have a car and are adventurous, but still a bit lazy – this is the perfect option for you. It's unheard of to ride scooters in the Alps, so take advantage of this!
You'll be able to ride your scooter over a route that spans about 7 kilometers over paved alpine roads. You'll have panoramic views of one of the largest lakes in Switzerland, Lake Walen as well as the pointy peaks of the mountain range, Churfirsten.
In terms of pricing, you'll be offered packages that start at $23 per person. This price is inclusive of the chairlift and the rental of the bike. Other packages are for groups or are inclusive of beverages and appetizers.
The Trotti is a combination of a bicycle and a scooter that can endure rough terrains. The room and space for your feet is spacious and great for standing up and strolling. It gains momentum quickly, yet the brakes are firm and solid so be sure to use them when needed. Note that helmets are compulsory due to the path's descent.
If you're wondering about what to do in Zurich in Winter, then this location has you covered. It presents a special Winter offer that includes snowshoe tours (guided), snow sledges at night and airboard-runs.
Go on a Ferry from Bürkliplatz to Rapperswil
It would be a crime not to go on a ferry-ride in a city manifested with large bodies of water!
A 2-hour ride will take you from the center of Zurich's dock to a quaint and classic Swiss village at the other end of Lake Zurich.
Lake Zurich is 40 kilometers, and on this ferry-ride you'll see most of it!
Rapperswil is a Swiss town on the other end of Lake Zurich. It contains a medieval castle with high-rise walls, old town and promenades consisting of outdoor lakeside cafes. A further advantage of this small town is its focus around pedestrians, rather than vehicles. This enhances your chances of exploring as the paths were designed for walking. You'll have to include this in your 3-day itinerary in Zurich.
If you're feeling a bit sea-sick or don't have the time to do the ferry-trip return to Zurich, a train return is possible too! It is also much shorter, taking almost 1.5 hours less, due to the ferry making a few stops on the way. Therefore, it is an excellent option for day trips from Zurich by train!
Prices for the ferry are reasonably priced for Swiss standards, at $26 for adults, $13 for children, and free entry for kids under the age of 6. If you don't decide to bring a picnic on the boat (which is allowed), you can also benefit from the small cafe situated within the ferry that provides snacks.
Insider Tip: This trip is season-dependent and mainly possible between April and October. Note that if your vacation in Zurich is in April, May or October, there are limited services too.
Zurich Opera House
The world-esteemed Zurich Ballet is held here!
Fortunately, you can still enroll on tours for the public on days when no shows are performed.
It won the 2014 Best Opera Company of the Year Awards!
This is another building not to miss in Zurich's enchanting old town, and it has to be on your list of places to visit in Zurich in 3 days. Its operations commenced in the early 1890s and it marked Zurich with grandeur and elegance.
Tours up to 1.5 hours can be taken that will elaborate on the various departments/faculties within the running of the Opera House such as the dressmaking. The tour allows you to see the costumes room and sets for the various plays. The cost of this tour is $10. Over 200 performances take place here, so you should hopefully get the chance to see one of them on your stay! This is a fun stop for those backpacking Zurich.
Switzerland is very safe and according to travel advisories, Zurich is definitely a safe city to travel within. It is popular amid adventure-seeking tourists due to its close proximity to the Alps and other natural features. However, it is also a city abundant in business-savvy individuals, many of which are tourists traveling for conferences.
There are no warnings for traveling to the city, yet as per every city on earth, you should always remain vigilant of your surroundings.
In the unlikely occurrence of potential danger, Main Station and other crowded areas such as Bahnhofstrasse are prone to pick-pocketing. These opportunist thieves are very sly and skilled, so always check up on your belongings. These places are not unsafe, yet during rush-hour, the abundance of people makes it easy for thieves to escape through the crowds unseen.
If you are not observant of your surroundings petty crimes could occur while backpacking Europe. This could also be associated with nightlife – pick-pocketers thrive on drunk tourists in busy areas. So always stay aware! However, these pick-pocketers cannot be identified as Zurich's beggars – who typically are harmless.
Don't Forget Your Travel Insurance for Zurich
World Nomads' mission is to support and encourage travellers to explore their boundaries. They offer simple & flexible travel insurance, and safety advice to help you travel confidently.
They've been doing it since 2002 – protecting, connecting, and inspiring independent travellers just like you.
Get a quote below or read our in-depth review!
World Nomads provides travel insurance for travelers in over 100 countries. As an affiliate, we receive a fee when you get a quote from World Nomads using this link. We do not represent World Nomads. This is information only and not a recommendation to buy travel insurance.
Zurich is the entry point to some of the earth's most fascinating landscapes – the Alps. It is also surrounded by many lakes that are great to relax by! If this isn't enough, cheese and chocolate are widespread and traditionally produced here. So, our recommended day trips include all of these! Once you've checked out the Zurich places to visit let's see what else is nearby.
From Zurich: Lucerne & Mount Pilatus Day Tour
With a multilingual tour-guide, this 9.5-hour tour is ideal if you're staying for longer than 2 days in Zurich. You'll begin with a bus-ride to Lucerne through the mountainous countryside.
Upon arrival, the compact town's primary attractions will be shown to you. You even get the opportunity to explore the medieval town's multicolored old buildings.
After, you'll be transferred to Kriens, where a cable car will elevate you over 2,100 meters to the summit of Mount Pilatus (also referred to as Dragon Mountain). You'll then descend on the world's steepest funicular railway. Just before your return, you'll relax on a boat-ride over the Lake of the Four Cantons!
Mountains, Cheese, and Chocolate in Appenzell
Zurich is renowned for being the production center for milk chocolate, and Switzerland more broadly is famed for its dairy products! A Minibus will transport you from Zurich to a small, traditional town at the base of the Alps – Appenzell.
Here, you'll be endowed with the generational customs of producing cheese and chocolate. The Appenzeller Cheese is offered here and you just have to taste it! You'll then embark on a brief walking tour of Appenzell and its wooden buildings.
You'll be introduced to the processes of cheese-making as well as pastry-making because you'll be visiting a traditional bakery to learn how to make Swiss gingerbread!
From Zurich: Day Trip to Grindelwald & Interlaken
Get ready to set an entire day aside for this mountain tour! You'll begin with touring Interlaken, a resort town at the foot of the Bernese Oberland Pass. You'll return here in the afternoon after a visit to Grindelwald and at this time you can freely explore the region!
The tour will continue to explore Grindelwald, a Swiss village in the Bernese Alps. This village acts as a base point for the Eiger Mountain ascent and has easy access to the majestic Jungfrau Mountain region. Here, you'll have time to explore the high-up resorts where you can try to spot the glacial gorge nearby. You can also choose to go up a cable-car to the mountain-top terrace.
Thereafter, you'll be transported by train to a haven situated between two huge lakes! Here you are encouraged to either explore the city's Swiss watch shops or take a cable car once again up the Harder Kulm Mountain!
Zurich: Thermal Baths and Spa
No, you're not looking at Istanbul or Budapest – this is in the heart of Zurich! With an unusual set-up, the thermal baths are actually in the cellars of an early 19th-century brewery. The brewery is called Hürlimann brewery and you'll be granted skyline views from the rooftop pool!
As is typical of other thermal baths, the water is sourced from the "Aqui" springs, that lie rooted at a very low point beneath the ground. This water is so popular to bathe in because of its enriching mineral qualities that soften the skin. It is definitely the most tranquil destination that this Zurich itinerary promotes because attached to the baths is a Roman/Irish styled Spa!
Zurich Old Town Walking Tour
Did you feel as if you didn't fully grasp the significance of the old town? Or just want to learn more? Then this Zurich walking tour of the Old Town is perfectly suited for you. An experienced tour guide with a passion for the city will meander through the boutiques and centennial buildings while providing interesting facts!
The old town contains more than 2,000 years of historical value for the city. You'll be taken to the most significant sites such as the Town Hall, Niederdorf and Rindermarkt to name a few. You'll also gain insight into its easy-going locals and why the city is one of the happiest in the world!
Find out what people want to know when planning their Zurich itinerary.
Conclusion
There is a reason Zurich's residents are so placid. This is because life here is simple and very attuned to nature! Zurich is a city of many wonders and shouldn't just act as your portal to the Alps.
Our Zurich itinerary truly proves how mixing history, gastronomy, culture and alpine backdrops render this city as an underrated gem! You'll never be far from rivers, lakes and mountains here, even in the heart of the metropolis. We hope to see you one day in Zurich!
After you've planned your trip using this Zurich itinerary, pack your bags using our Europe packing list!
---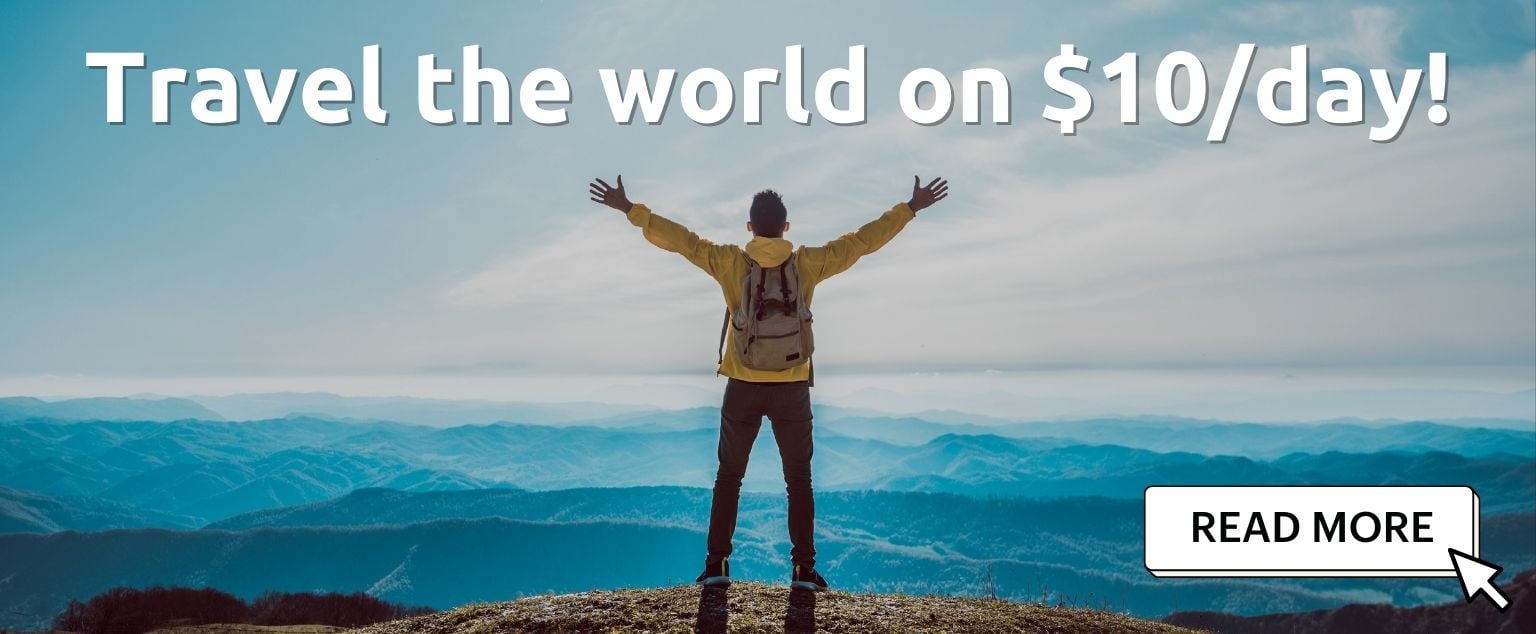 And for transparency's sake, please know that some of the links in our content are affiliate links. That means that if you book your accommodation, buy your gear, or sort your insurance through our link, we earn a small commission (at no extra cost to you). That said, we only link to the gear we trust and never recommend services we don't believe are up to scratch. Again, thank you!