Zurich is an underrated city that offers so much more than banking and finance. With culture, stunning scenery, a huge lake and of course world-class chocolates, there's a lot to discover here.
But a trip to Zurich doesn't come cheap – in fact, in 2018 it was ranked as the third most expensive city in the world. There also aren't that many hostels, so figuring out where to stay for backpackers can be tricky.
That's where we come in! Using hints and tips from locals and travel experts, we've created this guide on where to stay in Zurich for any travel style and budget. Whether you're looking for adventure, culture, nightlife, or anything else – we've got you covered!
Not looking for anywhere specific? These are our highest recommendations for places to stay in Zurich.
This charming and colourful hostel is located at the heart of Zurich's Altstadt. It's close to trendy cafes, hip restaurants, and the city's top tourist attractions. Rooms are comfortable and spacious, and each dorm reservation includes a basic breakfast, coffee, tea, and free wifi. Private rooms are also available.
Motel One is tucked away in central Zurich. It's a short walk from major sightseeing and historical landmarks, as well as great options for shopping, dining, and nightlife. This three-star hotel offers cosy rooms with essential amenities. There's also a social in-house bar and free wifi throughout.
Best Airbnb in Zurich: Modern studio with a killer location
This home-away-from-home is just a five-minute walk from all the central train terminals. Throw in the wifi, air conditioning, and coffee machine and you're in for a treat. Furnishings are contemporary and bright, creating a stylish oasis in the heart of Zurich.
Zurich is the largest city in Switzerland. It is a global hub for banking and finance and is home to the headquarters of many national and international companies.
But there's so much more to Zurich than business and banks. The city is ensconced by stunning natural scenery thanks to its location on the shores of Lake Zurich. It also boasts a rich and diverse history and is one of the top places to stay in Switzerland for culture and nightlife.
Altstadt is Zurich's Old Town. Located at the heart of the city, this neighbourhood is compact and cosy, perfect for exploring on foot. Its proximity to everything makes it perfect for budget travellers.
Across the river is Bahnhofstrasse. One of Zurich's downtown districts, this is where you'll find popular sightseeing attractions, fascinating culture, and a fantastic selection of Swiss restaurants. If you're visiting for the first time, this is the best place to stay.
Zurich West is one of the newest and coolest neighbourhoods in the city. It's packed with trendy cafes, hip restaurants and stylish boutiques.
If you're looking for the best nightlife, head to District 4. It's here where you'll find Langstrasse – home to Zurich's top nightclubs and Red Light District. This makes it the best destination for culture vultures and party animals.
Finally, District 2 is the best area for families staying in Zurich. This neighborhood sits on the stunning shores of Lake Zurich and is perfect for getting away from the hustle and bustle of the city centre.
Still not sure where to stay in Zurich? Don't worry, in this next section, we'll break down each neighbourhood in detail.
Getting around Zurich couldn't be simpler. The city boasts a robust, reliable, and affordable public transport system, making it easy to get from one area to the next. So, no matter where you stay, you'll be able to explore all that Zurich has to offer.
The Bahnhofstrasse neighbourhood makes up half of Zurich's downtown. Located on the west side of the Limmat river, Bahnhofstrasse is where you'll find a number of Zurich's most famous attractions and landmarks. There are so many things to explore here, it's our top recommendation for anyone getting to know the city.
Bahnhofstrasse is also a great place to indulge in a little Swiss cuisine. Whether you're craving fondue, chocolate, burger or beyond, you'll no doubt find it in Bahnhofstrasse.
This small and charming hotel is located in central Zurich. It's close to public transit, great shopping, and plenty of restaurants. This hotel offers clean and comfortable rooms, and a continental breakfast is also available.
Motel One is tucked away in central Zurich, a short walk from major sightseeing and historical landmarks. There are also great options for shopping, dining, and nightlife close by. Rooms are cosy and come with all the essentials.
Thanks to its central location, this hotel is a great choice for your time in Zurich. It offers easy access to top attractions and there are many dining and nightlife options on the doorstep. Rooms are unique, comfortable, and outfitted with contemporary amenities.
Best Airbnb in Bahnhofstrasse: Modern studio with a killer location
This home-away-from-home is just a five minute walk from all the central train terminals. Throw in the wifi, air conditioning, and coffee machine and you're in for a treat. It's modern and bright, creating a comfortable base for your stay in Zurich.
Things to See and Do in Bahnhofstrasse:
Be amazed by the stained glass windows of the Fraumünster Church.
Browse the humorous works of artists and writers at the Museum Strauhof.
Dine on classic Swiss cuisines at Lindenhofkeller.
Eat, drink, dance, and play at V!OR.
Enjoy a break from the hustle and bustle at the Old Botanical Garden.
Explore the Limmat Waterfront.
Check outt the Zürcher Spielzeugmuseum, Zurich's toy museum.
Marvel at Kirche St. Peter.
See Geiserbrunnen, a monumental fountain.
Take in the incredible Giacometti Murals, which decorate the vaulted ceiling and walls of the city's police headquarters.
View the Centralhof Monument.
Visit the Museum Bärengasse.
Wander through bustling Paradeplatz.
Situated across the river from Bahnhofstrasse is Altstadt, Zurich's Old Town. This downtown area has long been a social and cultural melting pot with its medieval houses, meandering lanes, and exquisite architecture. It's small and compact, making it ideal for exploring on foot and taking in the stunning sights and sounds of Zurich.
Altstadt is also our recommendation for where to stay if you're backpacking Switzerland on a budget. Zurich is a notoriously expensive city, but Altstadt is where you can find a good selection of budget hostels and boutique hotels.
This Airbnb is perfect if you're deciding where to stay in Zurich Old Town on a budget and want a little more privacy than a hostel. Furnishings in this two bedroom apartment are simple and modern. The flat is ideal for couples or solo travellers and enjoys an unbeatable location right in the heart of the city.
This charming and colorful hostel in Zurich is located in the heart of Altstadt. It's close to trendy cafes, hip restaurants, and top tourist attractions. Rooms are comfortable and spacious, and each dorm reservation includes a basic breakfast, coffee and tea, and free wifi.
Located in the middle of the city, this three-star hotel is the perfect base for exploring Zurich. This hotel has private rooms with en-suite bathrooms, and even offers an in-house restaurant. You'll also find plenty of opportunities to wine and dine nearby.
This delightful three-star hotel is within walking distance of public transit, top attractions, and bars. It offers clean and spacious rooms, as well as a fitness centre and free wifi. Their very attentive staff are on-hand to help you make the most of your time in Zurich.
Things to See and Do in Altstadt:
Browse works of art by independent artists at Musée Visionnaire.
Catch a performance at the Kulturhaus Helferei.
Explore the Cabaret Voltaire Art Center.
Indulge in sweet treats and delicious pastries at Café Schober.
Jump into the world of literature at the Zentralbibliothek Zürich, the main city library.
Marvel at the architecture of the Romanesque-style Grossmünster Church.
See the Zurich Town Hall (Rathaus), which overlooks the Limmat River.
Sip a coffee at Grande Café & Bar.
Step back in time at the Zunftstadt History Museum.
View incredible works of contemporary art at the Helmhaus Art Museum.
Visit the Predigerkirche Church.
A few years ago, District 4 was home to Zurich's main red-light district, populated with sleazy bars, sex shops, and streetwalkers. Today, it's one of the hottest neighborhoods in the city and a top destination for party animals looking to dance until dawn. You'll find everything from underground clubs to chic wine bars here.
It is important to note that parts of Langstrasse are still home to strip clubs and the red-light district; however, the neighborhood as a whole is much safer than it once was.
Best Guest House in District Four: Gasthaus 210
Situated on Langstrasse itself, this guest house is just six minutes from the train station and a stone's throw away from all the best bars and nightclubs. The rooms are simple and modern, and there's a rooftop terrace boasting stunning views over the city. The property is strategically located opposite a McDonald's and has a bright orange exterior, so you won't get lost after a night out.
St Georges Hotel is a three-star hotel is conveniently located close to all of the best bars and clubs in Zurich. It's also close to shops and cafes, as well as plenty of places to explore during the day. Breakfast can be served in your room, which is ideal after a big night out!
25hours definitely isn't your run-of-the-mill accommodation! This modern and trendy hotel is one of the coolest and most unique places to stay in Zurich, and is ideally located right in the heart of the city. Rooms here are bright and stylish, and there's an onsite restaurant, bar, and fitness centre.
Best Airbnb in District Four: Hip Loft Apartment
This quirky loft apartment in the Langstrasse area sleeps three guests, making it ideal for couples or small groups visiting Zurich. The flat is easily accessible via public transport and is surrounded by bars, restaurants, and nightclubs. Other than the bright and colourful furnishings, the coolest aspect of this loft is the rooftop terrace, where you can admire views of the skyline while enjoying a drink or two.
Things to See and Do in District 4:
Catch a show at Alte Kaserne.
Dance the night away at Plaza Club.
Drink cocktails at Vagabundo Bar.
Enjoy a night of drinks, dancing and live music and DJs at Stall 6.
Hear international DJs and live bands at Club Zukunft.
Listen to edgy rock and indie tunes at Gonzo Nightclub.
Party all night long as DJs play dance, funk and chart-topping hits at Kanzlei Club.
Sample a great selection of wines at the Caduff's Wine Loft.
Take a stroll through Kasernenareal park.
Visit the quirky and unique Jeansmuseum.
Wander throughout Bäckeranlage.
Zurich West is one of the newest and hippest neighborhoods in town. A former industrial area, Zurich West used to be characterized by abandoned warehouses and dilapidated factories. Thanks to a recent revival, it is now one of the trendiest and chicest spots in Zurich, packed with restaurants, boutiques, and bars.
This buzzing and energetic neighborhood has something for travelers of all styles and interests. Whether you're a culture vulture, a party animal or anything inbetween, you'll find what you're looking for in this hip area.
Best Airbnb in Zurich West: 3BR Loft
This industrial-style penthouse is ideal for groups or families. It's large and spacious, with enough room for six guests. The property is situated close to the river, museums, and shops, as well as public transport connections.
This private room offers comfortable accommodation and great value for money. The room is simple and sleeps up to two guests, who will have access to the kitchen, lounge, and laundry facilities. The apartment is shared with the host, who can help with anything you need during your stay. There's a supermarket and tram stop right outside, but you can easily explore city attractions on foot or by bike.
This two-star hotel is ideally located for exploring Zurich West. It is comprised of traditional rooms, each with a private bathroom and great amenities. Guests can also enjoy the on-site bar and library.
A central location makes this hotel an excellent choice in Zurich West. It has modern rooms with air conditioning, and guests can enjoy a meal and relax at the on-site restaurant or the stunning rooftop terrace.
Things to See and Do in Zurich West:
Browse the shops and eateries of Im Viadukt.
Climb to the top of Prime Tower and enjoy the views over the city.
Dine on delicious tapas and seafood at Les Halles.
Eat home-style cuisine in an outdoor urban garden at Frau Gerolds Garten.
Enjoy the view as you dine at Clouds.
Explore the boutiques, bars and restaurants of Schiffbau.
Indulge in incredible French cuisine at LaSalle.
Savour homemade pasta, burgers and umbrella art at Gerold Chuchi.
See mind-blowing works of art at the Museum of Digital Art.
Tease your taste buds at Markthalle.
Treat yourself to a new bag at Freitag.
This expansive and lush neighbourhood located south of Zurich's city centre. Nestled along the western shores of Lake Zurich, District 2 allows travellers to enjoy a break from the hustle and bustle without travelling too far from the action. It's where you'll find a great selection of outdoor activities, making it the best area to stay in Zurich for families.
This district is packed with activities and attractions that will cater to all members of your family. From the FIFA World Football Museum to the Botanical Gardens and everything between, you'll find plenty of entertainment here.
This is one of the best Airbnbs in Zurich for families. The condo has three bedrooms sleeping up to five guests and is situated in a quiet area. There are parks are right outside the door, and public transport connections are right nearby.
This cozy and colorful hostel was built on the site of an old school cabin. It is a modern and spacious property that offers comfortable rooms and modern amenities. Located close to the lakeshore, this hostel is ideally situated for exploring District 2 and Zurich's main attractions.
These apartments offer comfortable family rooms in an excellent location. Rooms are bright and luxurious, with family apartments suitable for four guests. There are laundry facilities onsite and a garden for kids to run around in. Nearby, you'll find grocery stores, restaurants, and public transport that will have you in the city centre in minutes.
Treat the family to some luxury at this beautiful four-star hotel in Zurich! Rooms are spacious and modern, each featuring a balcony overlooking the garden or mountains. A buffet breakfast is available every morning in the onsite restaurant. From here, you'll have easy access to shops, the lake, and other main attractions.
Things to See and Do in District 2:
Dine on delicious dishes at Belvoirpark Swiss Restaurant.
Dive deep into the world of soccer at FIFA World Football Museum.
Rest and relax at the Thermalbad & Spa Zurich where you can enjoy thermal baths, a bistro, and an incredible rooftop pool.
See incredible works of art and design at The Museum Reitberg.
Spend a day building sandcastles at Strandbad Mythenquai, Zurich's only sand beach.
Stop and smell the roses at the Botanical Gardens of Zurich.
Take a stroll through lush and impressive Rieter Park.
Walk along the Lake Zurich Promenade.
Wander through beautiful Klopstockwiese Park.
Here's what people usually ask us about the areas of Zurich and where to stay.
Don't Forget Travel Insurance for Zurich
World Nomads' mission is to support and encourage travellers to explore their boundaries. They offer simple & flexible travel insurance, and safety advice to help you travel confidently.
They've been doing it since 2002 – protecting, connecting, and inspiring independent travellers just like you.
Get a quote below or read our in-depth review!
World Nomads provides travel insurance for travelers in over 100 countries. As an affiliate, we receive a fee when you get a quote from World Nomads using this link. We do not represent World Nomads. This is information only and not a recommendation to buy travel insurance.
Final Thoughts on Where to Stay in Zurich
Zurich is so much more than a financial and industrial hub. This Swiss city bursts with history and culture, and boasts one of the best nightlife scenes in the country. From north to south, east to west, this fantastic city is brimming with exciting things to see, do, eat and experience. Trust us when we say Zurich is a can't miss when you're touring Europe!
If you're still unsure where to stay in Zurich, check out Oldtown Hostel Otter. Set in the Old Town, it's the best hostel in Zurich and has a bit of everything right on its doorstep.
Another fantastic choice is the Motel One Zurich in Bahnhofstrasse. Not only is it a short walk from major landmarks and monuments, but it's also surrounded by the city's best restaurants, bars and cafes.
Do you own an awesome hostel, hotel or apartment? Want to be featured in our list? Email [email protected] to find out how.
---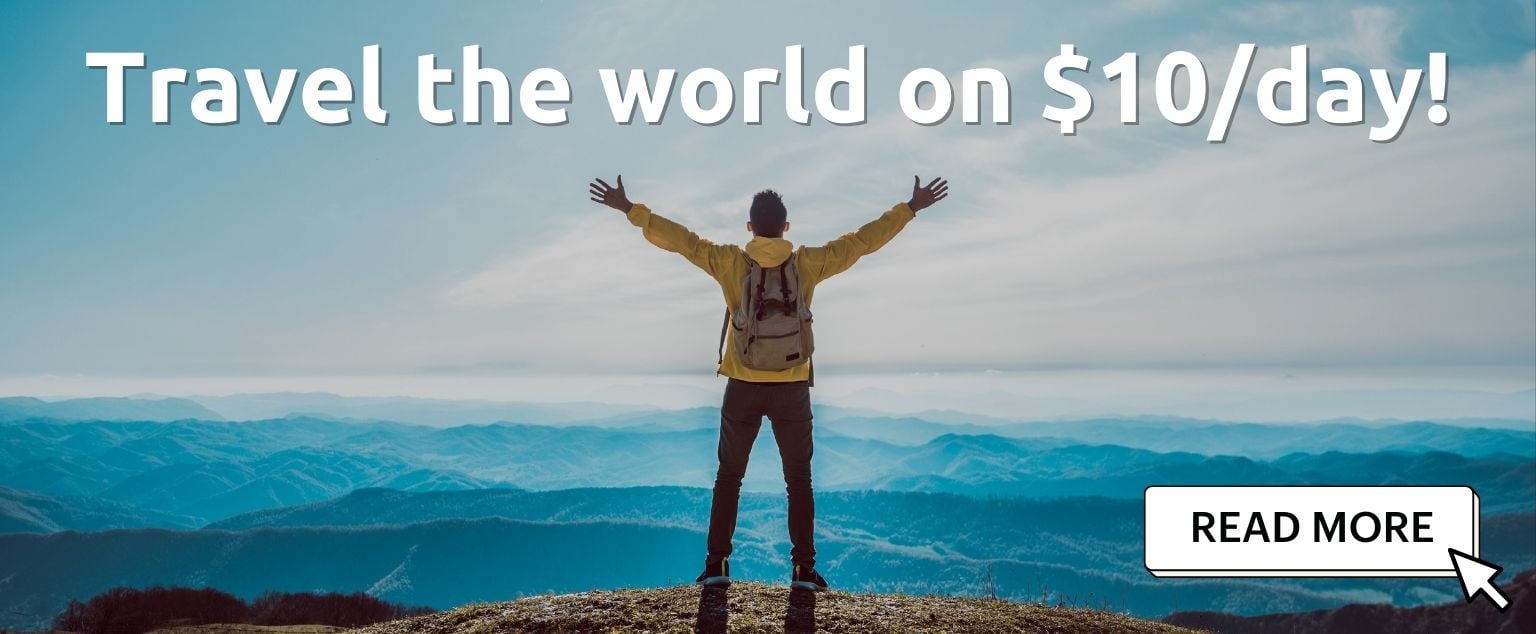 And for transparency's sake, please know that some of the links in our content are affiliate links. That means that if you book your accommodation, buy your gear, or sort your insurance through our link, we earn a small commission (at no extra cost to you). That said, we only link to the gear we trust and never recommend services we don't believe are up to scratch. Again, thank you!