The largest city in Switzerland, Zurich is also the nation's financial heart. A modern city with a long history, it boasts both gleaming skyscrapers and quaint olde-worlde streets. Sitting close to Lake Zurich and with the River Limmat running through the city, there are also plenty of opportunities to enjoy outdoor activities when visiting Zurich. Plus, the stunning Swiss Alps are just a short distance away.
Despite its appeal, Zurich (along with the rest of Switzerland) has a reputation of being an expensive city to visit. People looking for a budget break are more likely to choose a different European city and skip Zurich altogether.
While it is true that a Zurich getaway will likely cost more than many other places, a trip really doesn't need to break the back. We've put together this ultimate list of the best places to visit in Zurich to show you how to stretch your travel funds further and have a great time in one of Switzerland's most captivating cities.
With ideas for all budgets and interests, some of these best places to visit in Zurich are sure to astound you!
Need a place quick? Here's the best neighbourhood in Zurich:
BEST AREA IN ZURICH
Altstadt
Altstadt is where you can find a good selection of budget hostels and boutique hotels allowing you to save a little bit of money on accommodations.
Places to visit:
Browse works of art by independent artists at Musée Visionnaire.
Jump into the world of literature at the Zentralbibliothek Zürich, the main city library.
Marvel at the architecture of the Romanesque-style Grossmünster Church.
Now onto the good stuff … the best places to visit in Zurich!
These are the BEST Places to Visit in Zurich!
If Alstadt isn't totally your jam, Zurich has many other areas to choose from. Be sure to check out where to stay in Zurich before scrolling into the excitement below!

Unlock Our GREATEST Travel Secrets!
Sign up for our newsletter and get the best travel tips delivered right to your inbox.
#1 – Old Town – A great place to see in Zurich if you love architecture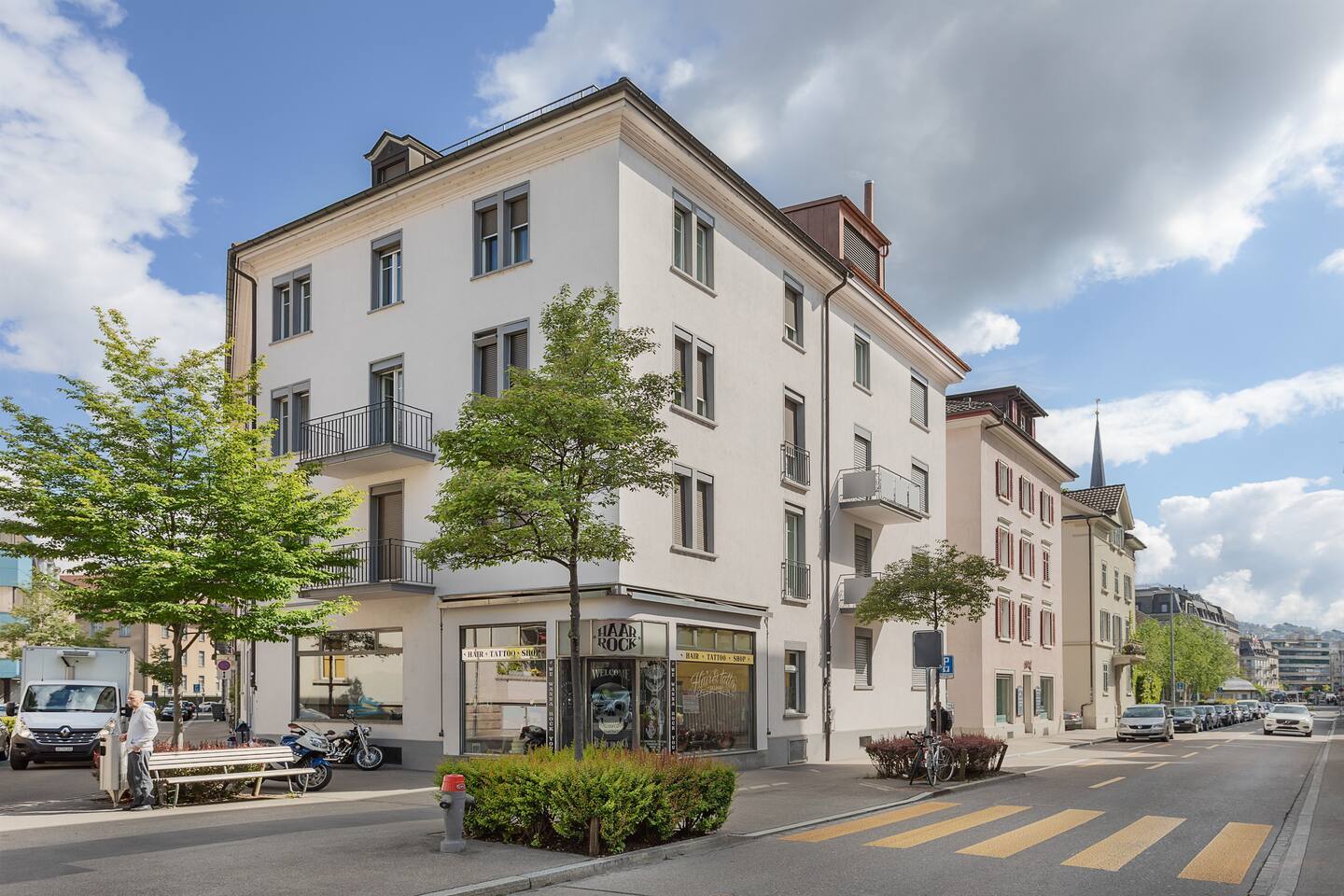 Home to several important churches
Nostalgic and olde-worlde air
Cultural experiences
Lively night scene
Why it's awesome: Straddling both sides of the Limmat River, Zurich's Old Town provides a fascinating peek back in time. Charming medieval streets wind through the area, lined with quaint buildings and historic monuments. There are delightful squares dotted through the Old Town, many of which have ornate water fountains where visitors can refill their water bottles for free. Awash with culture and heritage, Zurich's Old Town also offers exceptional shopping and dining opportunities. Not just a top place to visit in Zurich during the daytime, the Old Town also boasts a vibrant nightlife.
What to do there: Lose yourself in the atmospheric streets and admire the gorgeous buildings. Wander along Limmatquai and see the stunning old Renaissance-era guild houses from yesteryear, with those built for various merchants, carpenters, and more. Marvel at the imposing Grossmünster, which was built between the 11th and 13th centuries and whose two towers are among the most iconic symbols of Zurich. Step inside the magnificent place of worship to see spectacular carvings and stained glass, descend into the Crypt and visit the Reformation museum.
Visit another of the famous landmarks in Zurich in the Old Town: Fraumünster Church. Located on the site of a much-older abbey, the splendid church is known in particular for its stained glass windows created by Marc Chagall, a modernist Russian-French artist. See the enormous clock at Peterskirche, whose minute hand leaps a whopping half a metre every minute, see the remains of the 17th-century defensive walls and moat, snap a picture of the Central hof Monument, peer down into the ruins of an old Roman heating system, ogle antiques in Museum Strauhof, shop till you drop along Bahnhofstrasse, and party the night away in the many bars and clubs.
Why not check out some of Zurich's best Airbnb's in the area and make Old Town your base for a while!
#2 – Lake Zurich – A beautiful outdoor place to visit in Zurich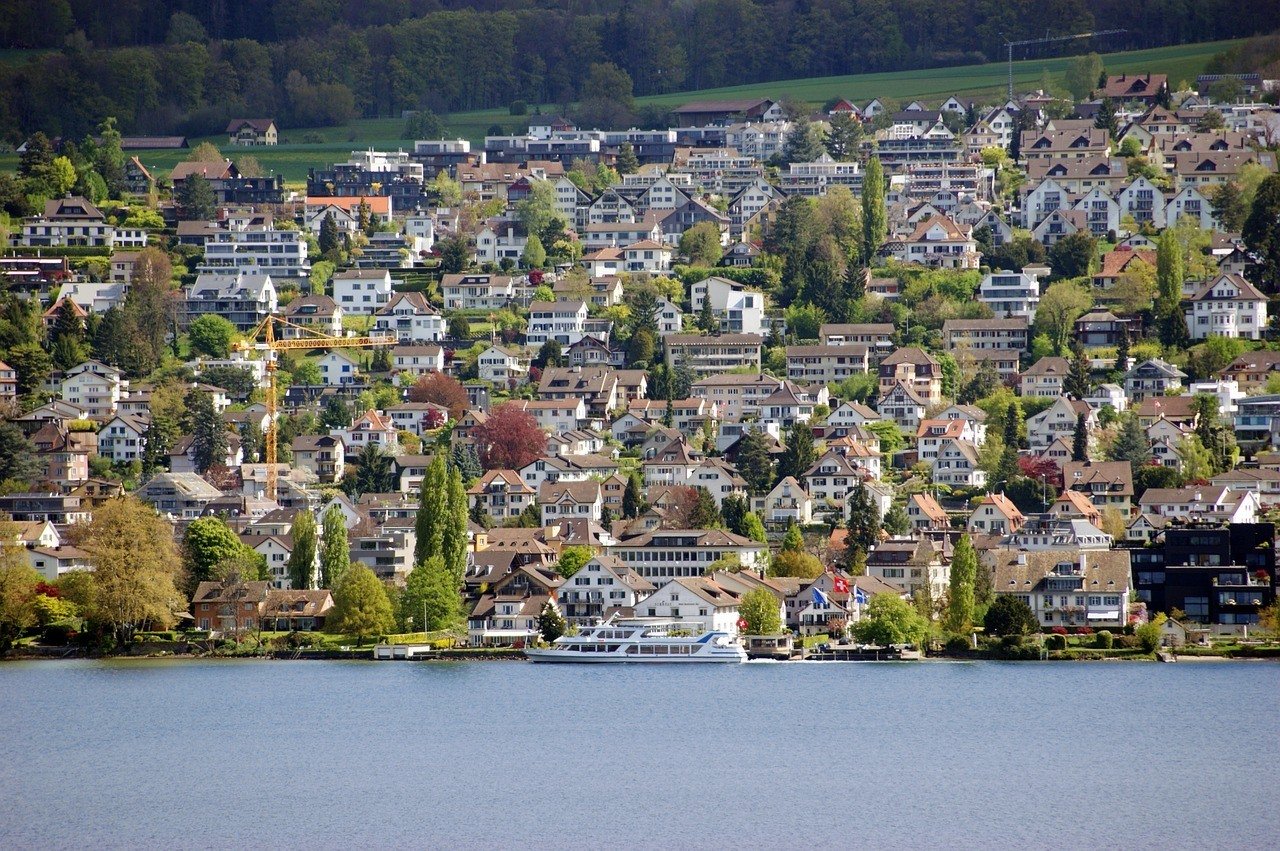 Scenic boat rides
Charming lakeside beaches and swimming spots
Relaxing atmosphere
Beautiful views
Why it's awesome: The large, curved Lake Zurich is shaped almost like a banana. In times gone by the lake was primarily an important means of transporting people and goods. Today, it's a popular recreation and leisure spot for locals and tourists alike, with diverse land- and water-based activities and beautiful views of the hilly backdrop. The water is sparkling clean and there are several beaches around the edges of the lake.
There are also several towns and villages along the shores, many of which have in-demand homes like opulent villas and grand mansions. The atmosphere is relaxed and it's one of the most scenic attractions in Zurich. Even better—enjoying the beaches and promenade costs absolutely nothing.
What to do there: Board a boat for a scenic ride around the lake, soaking up the views of the elegant buildings, Zurich's splendid cityscape, the beaches, other vessels, and the wooded hills. Several operators provide diverse boat trips, with sunset cruises, dinner excursions, sightseeing on historic paddle-steamers, and music-focused rides among the options. In the warmer months, sunbathe at the lake's edges and take a dip in the clean waters; there are several excellent swimming spots around the lake.
Stroll along the promenade, which runs between Bellevue and Tiefenbrunnen in the Seefeld neighbourhood, and enjoy the vistas. If you're feeling energetic, the promenade is also a great place for jogging, cycling, and skating. You'll also find pavement artists and street vendors.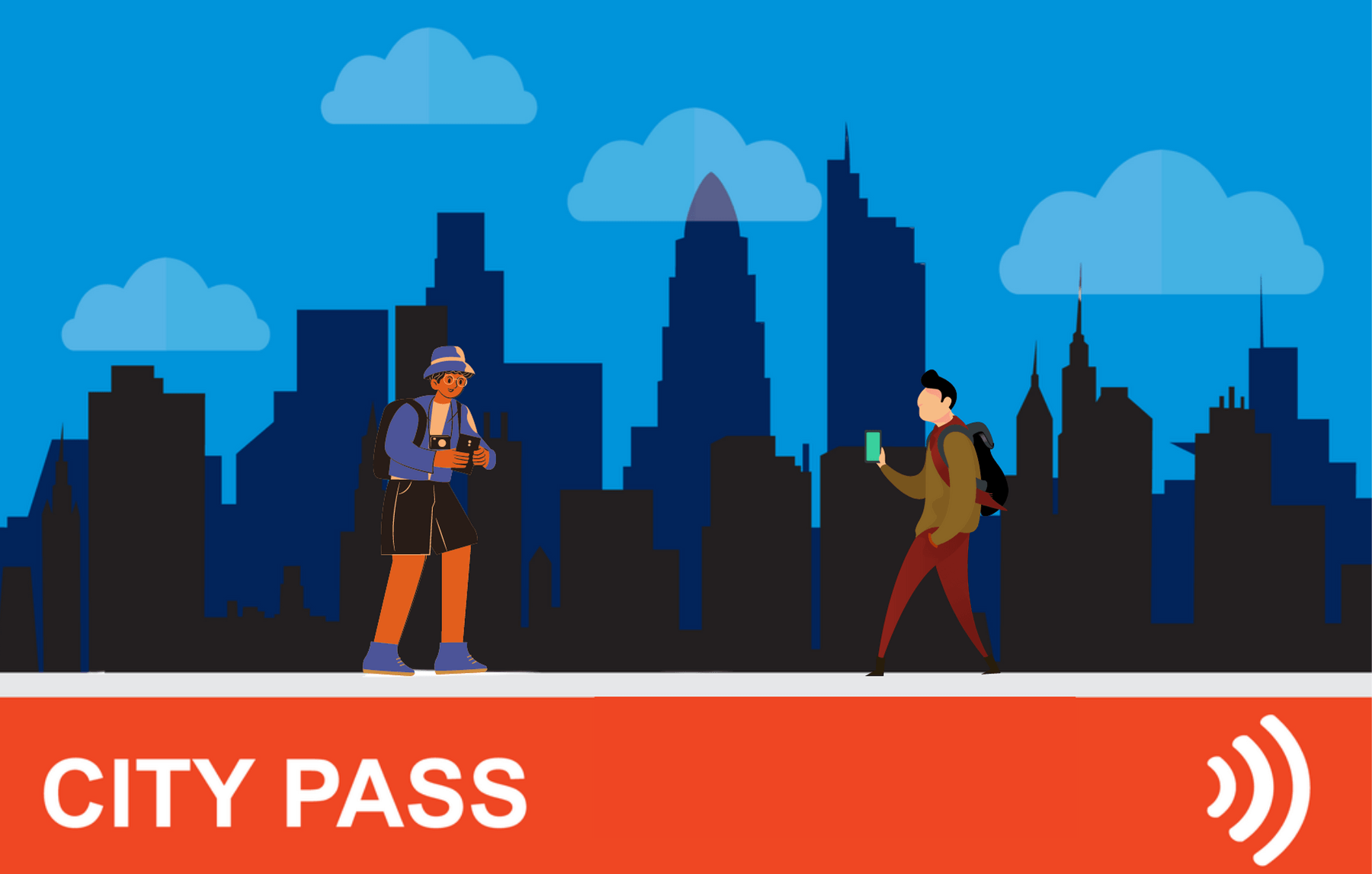 Travelling to Zurich? Then plan yo' trip the smart way!
With a Zurich City Pass, you can experience the best of Zurich at the CHEAPEST prices. Discounts, attractions, tickets, and even public transport are all standards in any good city pass – be sure invest now and save them $$$ when you arrive!
Buy Your Pass NOW!
#3 – Swiss National Museum – A fascinating educational place to visit in Zurich
Major Swiss museum
Combination of free and paid areas
Learn more about Swiss history and culture
Wide collection of artefacts
Why it's awesome: The Swiss National Museum is among the most-visited museums in all of Switzerland. It showcases the nation's history, heritage, and culture from throughout the ages, taking people back to the prehistoric era and then spanning right up to the present day. The collections are well-curated and diverse, with exhibits that include religious artefacts, coins, works of art, archaeological finds, and more. Multimedia displays help to bring the past to life and enhance understanding. The building itself is a beauty, built in the late 1890s to resemble a grand and graceful French chateau. Some parts of the museum are free to visit.
What to do there: Appreciate the eye-catching building from the outside, complete with its towers, turrets, and small windows. Enter the museum to explore the diverse permanent collections and temporary displays. Visit the Simply Zurich section to learn more about the past and development of Zurich, and explore the History of Switzerland exhibit for a more country-wide focus. Travel through the ages to learn how Switzerland came into being and the struggles faced in the past and the present. For greater insights, you could also join a guided tour of the museum.
#4 – Langenberg Wildlife Park – Awesome place to visit in Zurich with kids!
Family-friendly attraction
See various native creatures
No fee to enjoy
Oldest wildlife park in the country
Why it's awesome: Part of Zurich Wilderness Park, Langenberg Wildlife Park is one of the most fun Zurich vacation ideas for families. Established in 1869, it is the oldest wildlife park in Switzerland. It is home to animals that are either native to the country or that were once found in the wild across Switzerland. Animals roam freely across large areas, with large enclosed areas that closely replicate conditions as if the animals were in the true wild. Animal welfare is important to the organisation. Easy to reach by train from the city centre, Langenberg Wildlife Park is open all year round and there are no charges to visit. It's a top free activity in Zurich.
What to do there: Catch the train to the Sihl Valley, just beyond the city limits, and spend some time spotting native (or formerly native), creatures. The park is home to a range of animals big and small, from mice and rats up to brown bears and wolves. There are various species of deer and other animals include boars, bison, lynx, foxes, marmots, horses, and otters. There's lots of birdlife too. Follow the routes through the forest to see creatures in a natural environment, appreciate the links between humans and animals at the discovery worlds and stop for a bite to eat at the park's restaurant.
#5 – Moulagenmuseum – One of the more unique places to visit in Zurich!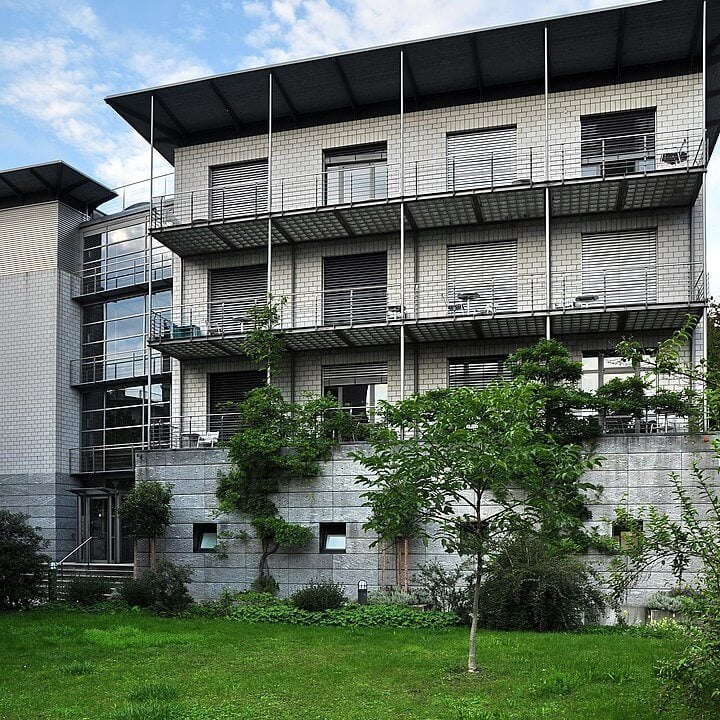 Quirky and offbeat attraction
Medical research and education facility
Discover more about diseases
Free admission
Why it's awesome: Zurich's Moulagenmuseum is a wax museum with a twist—almost certainly unlike any other wax museum you've visited before, it contains wax models of diseases! Moulages were once a vital part of medical learning and understanding, important tools to help practitioners recognise different diseases before the advent of plastic moulds and colour photographs. The collection of grotesque models in Zurich is among the biggest such collections in the world.
The museum was established in 1916 and houses almost 2,000 realistic wax models, of which more than 500 are on public display. Although members of the general public can visit the museum, it is also still a centre of learning for Swiss medical students. There is no admission fee to see the horrifying and morbidly fascinating collection.
What to do there: Take a deep breath and brace yourself to confront some of the world's most horrendous diseases in life-like form. Ogle the curious collection of wax representations, created based on real afflictions and symptoms. The 3D models have the same colouring, size, and texture of the real deal, with some that have even had strands of hair added to make them even more realistic.
If you've ever wondered what syphilis, leprosy, hives, herpes, cancer, dermatitis, and other conditions actually look like, this is your chance to find out! Visiting the Moulagenmuseum is definitely one of the most unusual things to do in Zurich. Warning: it's not for the queasy or faint of heart!
#6 – Thermalbad & Spa Zürich – Great place to visit in Zurich for couples!
Lovely views
Soothing ambience
Why it's awesome: Relax, unwind, and soothe away any stresses and strains while enjoying a romantic experience with your love at the enchanting Thermalbad & Spa Zürich. Housed within an old brewery, the old stone vaults have been converted into Roman-like baths. The ambience is mystical, the architecture is unique, and visitors can benefit from holistic Roman therapies that are some two millennia old.
The warm mineral-rich water comes straight from the Aqui springs that lie beneath the streets of Zurich. The spa also boasts a rooftop pool, a bistro, and a shop, and visitors can treat themselves to a range of soothing therapies and treatments.
What to do there: Rejuvenate your mind, body, and soul, and take a blissful journey along with your significant other as you bathe in delightfully warm waters in an atmospheric setting. Dip into the shallow pools and refresh in the steam baths. Afterwards, head up to the rooftop swimming pool for more bliss and to enjoy the great city vistas. Refuel with a tasty meal from the bistro and pick up wellness and beauty supplies from the shop. To really give yourself a loving treat, how about a massage too? Treatments are available in private rooms for two people, meaning that you and that special someone can bliss out together.
#7 – Sihlwald Forest – One of the nicer places in Zurich to sightsee!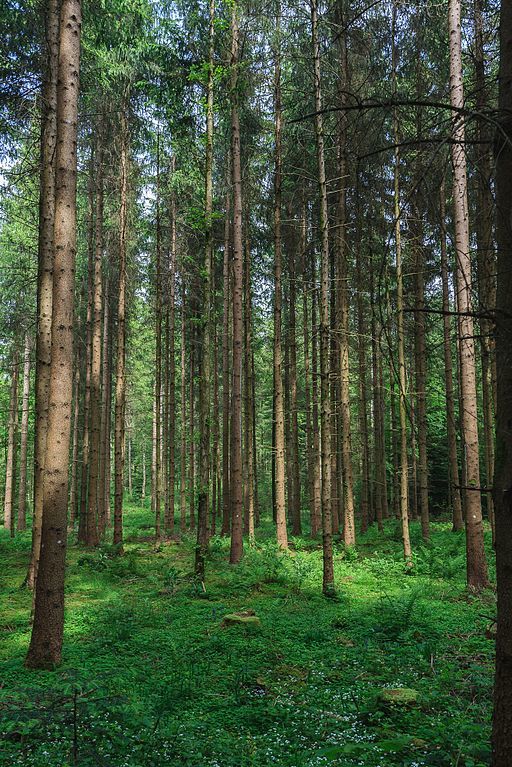 Escape into nature
No cost
Outdoor activities
Wildlife spotting
Why it's awesome: The verdant Sihlwald Forest is part of the Zurich Wilderness Park (although it is found in a different location to the Langenberg Wildlife Park, mentioned above). The large forest was gifted to Zurich in the early 1300s by the Hapsburgers. It is the biggest mixed coniferous and deciduous forest in the Mittelland region of Switzerland and it was once an important source of firewood and timber for Zurich.
Today, however, trees are not cut down as part of preservation efforts. Most trees are at least 100 years old, with some that are more than two centuries old. Visitors can enjoy various activities within the forest and there is no charge to enjoy the natural area.
What to do there: Call into the Visitor Centre to discover the array of activities available in the forest and learn more about the local flora and fauna. Follow wildlife-rich hiking trails and soak up the peaceful ambience. Listen to the sweet singing of birds and the clacking of insects that fill the air. You can also go cycling and horse riding. Take a picnic for a pleasant lunch in nature or make use of the BBQ facilities to cook up something tasty.
#8 – Kunsthaus Zurich – A great place to visit in Zurich if you are alone/traveling solo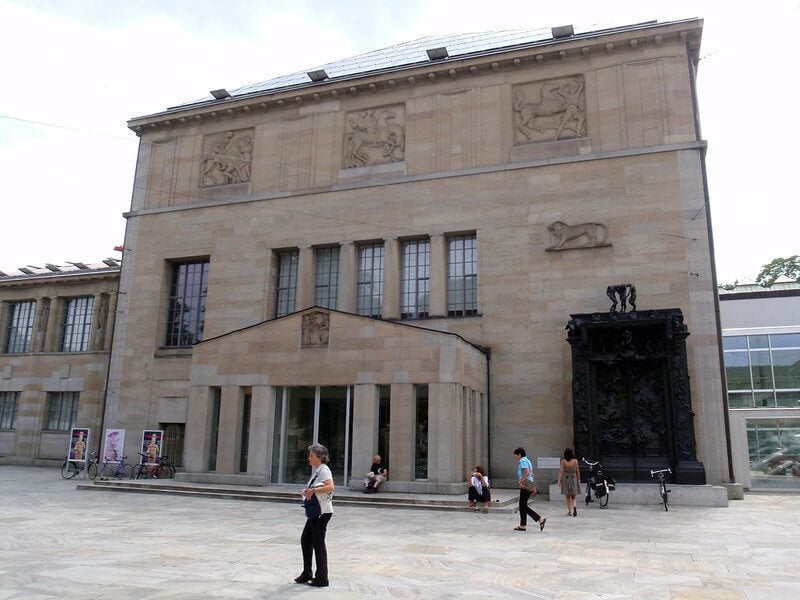 Beautiful architecture
Large collection of interesting art
Peaceful garden
Free admission one day of the week
Why it's awesome: Housed within a purpose-built building that dates back to the early 1900s, the Kunsthaus Zurich contains one of Switzerland's most significant collections of art. The architecture is interesting, with Neo-Grec interior decorative designs and eye-catching carvings on the exterior. There are artistic pieces by prominent names in the art world, and there is a strong focus on national artists. Pieces date back to the medieval era and cover right up to the present day. There is normally a charge to visit the art museum, but if you visit on Wednesdays it is totally free!
What to do there: Admire the interesting building from the outside, pausing to appreciate the bas reliefs and contrast the original structure with the newer extension (set to open fully in 2020). Allow yourself a few hours to fully do justice to the many pieces of art in the museum as you see impressive works by artists like Monet, Matisse, Manet, Van Gogh, Chagall, and Picasso. Alberto Giacometti, Peter Fischli, and Pipilotti Rist are among the Swiss artists represented in the museum. Take time to reflect on the interesting artworks in the tranquil Art Garden before leaving.
#9 – Zurich Aviary and Bird Sanctuary – Certainly one of the most exotic places to see in Zurich!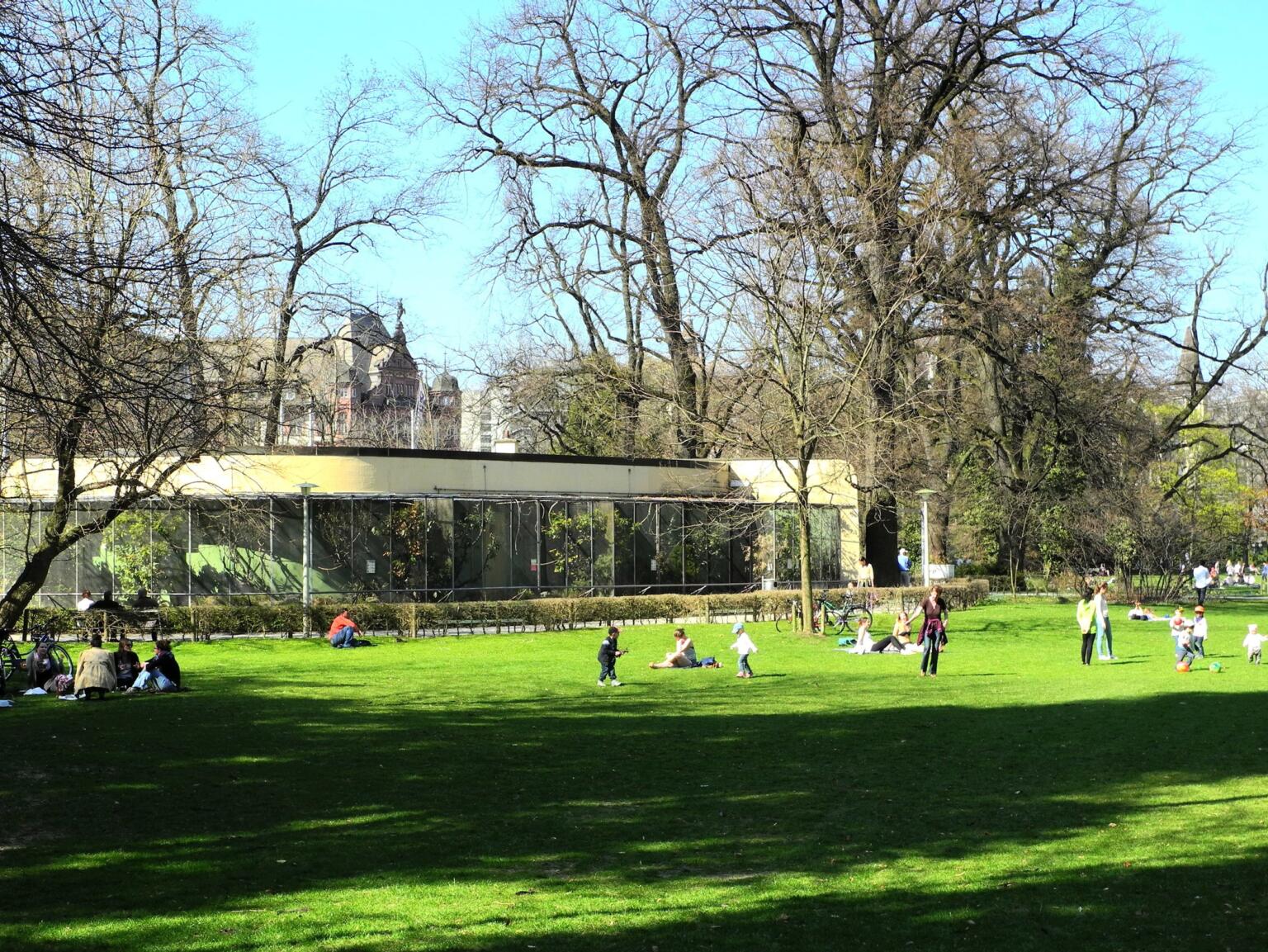 Home to many birds
Care for wildlife
Family friendly
No admission costs
Why it's awesome: Zurich Aviary and Bird Sanctuary is one of the major family-friendly points of interest in Zurich. Visiting is also a Zurich must-do for anyone with a keen love of ornithology or a passion for protecting and helping wildlife. Located on the edges of the glistening Lake Zurich, the sanctuary has been providing care for birds since the end of the 19th century. This is a delightful stop to add to your Zurich itinerary.
It offers emergency care for sick and injured wild birds, rescues non-native birds that would be unable to survive in the wild, and looks after lost or abandoned baby birds. There are both native and exotic species within the indoor and outdoor areas and the sanctuary is open all throughout the year. It's free to visit.
What to do there: Discover the numerous feathered and winged creatures taken care of by Zurich Aviary and Bird Sanctuary and learn more about the important work that the centre undertakes. See birds of all sizes and colours, from humble sparrows and thrushes to colourful parakeets and large toucans. Although there is no charge to visit the centre you might like to consider supporting its work by making a donation, purchasing items from the gift shop, or sponsoring a bird.
Is This the Best Daypack EVER???
#10 – Zurich West – One of the most underrated places to see in Zurich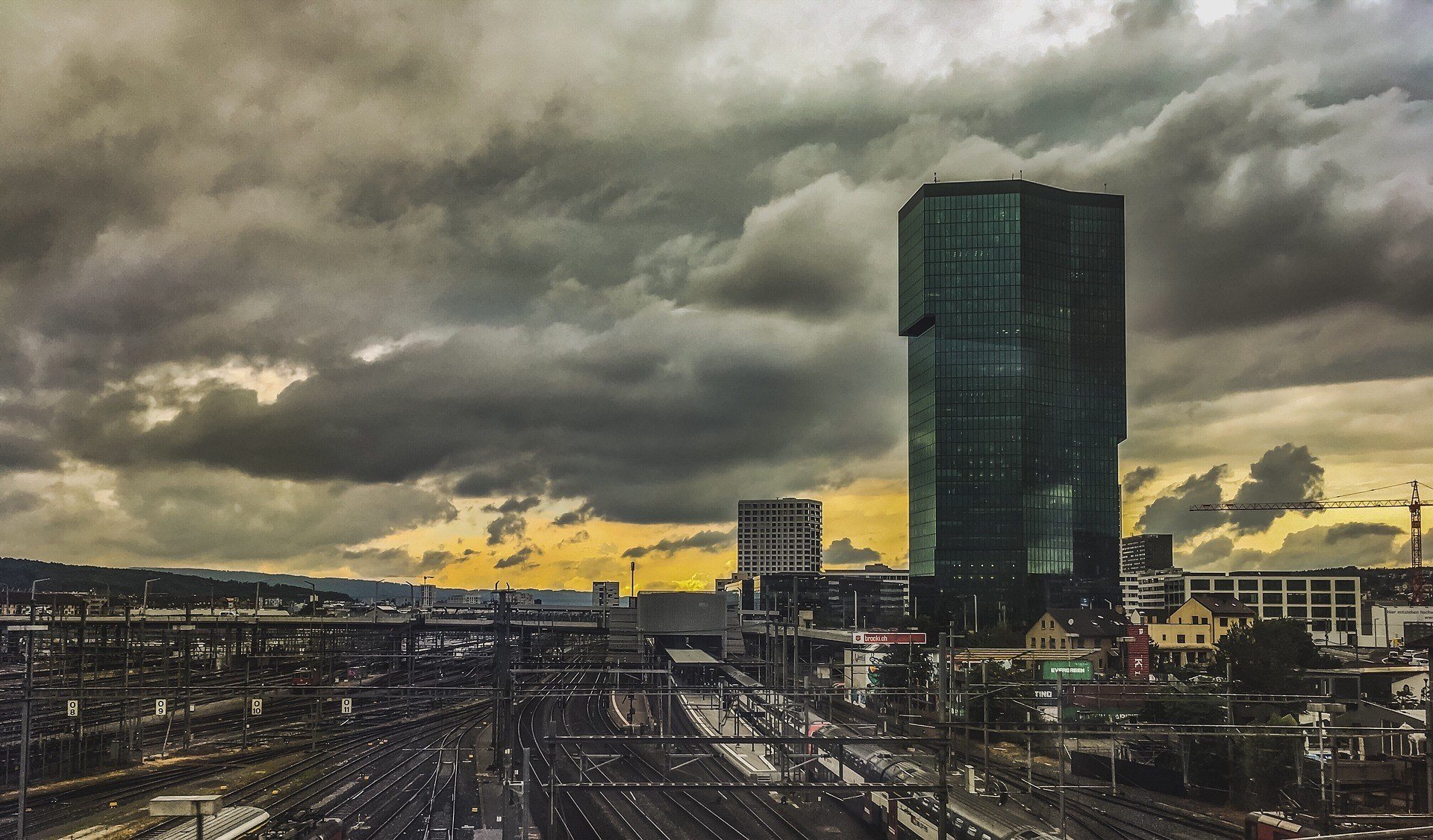 Lesser-visited neighbourhood
Hip and trendy area
Great shopping, dining, and drinking
Cool museums and galleries
Why it's awesome: Previously an industrial area and still a lesser-visited part of the city, it's well worth taking the time to explore Zurich West. Many of the old factories and warehouses have been converted and put to more modern use, now housing cool cafes, chic boutiques, a range of enticing restaurants, cool museums, engaging theatres, and vibrant bars. The area also boasts the city's tallest building: Prime Tower. It's now one of the funkiest and trendiest neighbourhoods in Zurich. Newer buildings sit alongside the old industrial sites, adding to the visual appeal and interest.
What to do there: Treat your taste buds to a gastronomic delight in one of the many culinary hotspots. Admire street art that liberally adorns many of the walls and buildings, browse in quirky art galleries, refresh in a cool café, and shop in hip boutiques and thrifty second-hand shops. Mingle with locals in the markets, pause to enjoy a few moments of peace in a pretty city park or garden, and snap pictures of the imposing Freitag Tower, which is one of the most impressive points of interest in Zurich. At night time, hit up the area's bars and clubs for a lively night on the tiles.
#11 – Bahnhofstrasse – A great place in Zurich if you love to shop!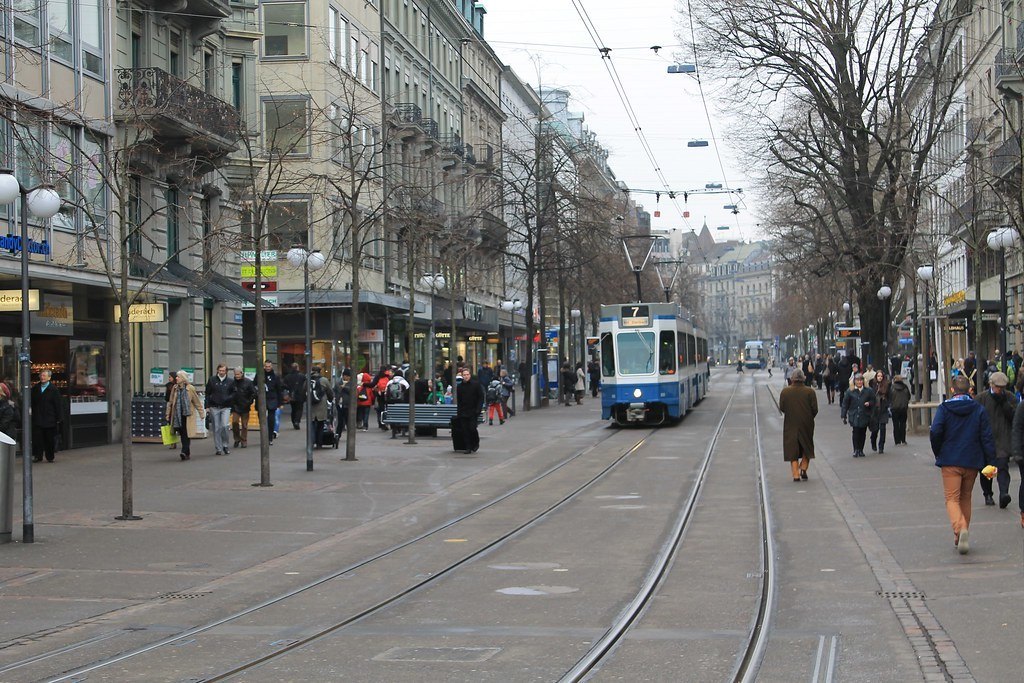 Famous shopping street
Designer shopping and top brands
High-class restaurants
Energetic atmosphere
Why it's awesome: The lively Bahnhofstrasse is one of the most famous places in Zurich for shopaholics to satisfy their desires, It's also among one of the most well-known shopping streets in the world! Dazzling displays sit in shop windows, trying to tempt people inside to part with their cash and walk away with fancy new items. There are many high-end and glamorous stores, filled with goods and creations by famous international designers as well as top Swiss brands. Bahnhofstrasse isn't only great for shopping, though; there are also many top-class eateries as well.
What to do there: Get into the shopping mood as you wander along the exciting Bahnhofstrasse, swept away by the fervour that usually occurs when people cast their eyes on luxurious goods and have the means to buy, buy, buy! Don't forget your credit cards if you really want to go hard on the retail therapy—Bahnhofstrasse is known for being one of the most expensive places to shop across the globe! Brands include Dior, Gucci, Bvlgari, Chanel, Beyer, Tissot, Prada, H&M, and Tiffany and Co., and goods include high-end fashions, scents, jewellery, bags, footwear, and more.
A top place for window shopping and people watching too, Zurich's Bahnhofstrasse is made all the more elegant and refined by the many water fountains, trees, and pieces of public art along the street. Stop into the Uhrenmuseum Beyer Zürich to see a vast collection of watches and other timepieces and admire the large train station, complete with its large, colourful, and unusual angel-like statue suspended inside.
#12 – Uetliberg – A beautiful and scenic place to check out in Zurich
Awesome views
Walking trails
Free activity
Accessible day and night
Why it's awesome: The mountain of Uetliberg towers over the city of Zurich, standing at some 9,377 metres (2,858 feet) tall. There are several trails leading up the mountain, each scenic and offering lovely views. There are even more splendid vistas to enjoy from the peak. There's no charge to visit the mountain and the trails never close. One of the hotspots in Zurich for local families, it's also a popular destination with tourists.
What to do there: Catch the train to the foot of the mountain and enjoy a pleasant leisurely hike to the top. Soak up the magnificent picture-worthy views of the city and lake spread out beneath you and, for even more great views, you could consider paying the small fee to go to the top of the panoramic observation tower.
Vistas encompass the Alps and the Black Forest in the distance. There are restaurants and bars atop the mountain where you can linger for longer—especially great for loved-up couples! If you visit the mountain at night time you can see the twinkling lights of the city below and the beautiful reflections shimmering and dancing on the surface of Lake Zurich.
Small Pack Problems? 😉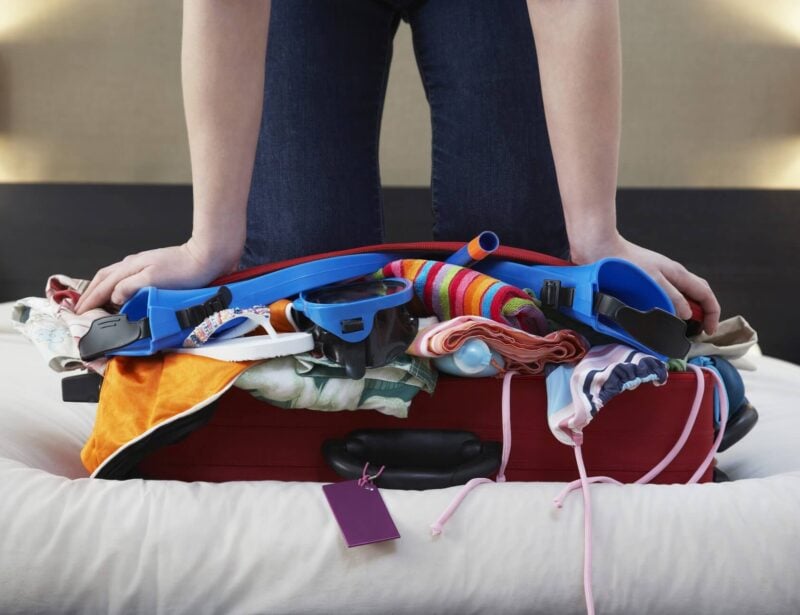 Wanna know how to pack like a pro? Well for a start you need the right gear….
These are packing cubes for the globetrotters and compression sacks for the real adventurers – these babies are a traveller's best kept secret. They organise yo' packing and minimise volume too so you can pack MORE.
Or, y'know… you can stick to just chucking it all in your backpack…
Get Yours Here
Read Our Review
#13 – FIFA World Football Museum – Cool place to see in Zurich with friends!
Celebration of soccer
Lots of football memorabilia
See the original FIFA World Cup trophy
Relax in the sports bar
Why it's awesome: Open since February 2016, the FIFA World Football Museum is one of the most famous places in Zurich for football fans. Spread across three levels of a ten-storey building, the building also has a library, a football merchandise shop, a café, a restaurant, a sports bar, a hotel, and offices. Created to pay homage to one of the world's most popular team sports, the museum contains more than 1,000 pieces, with items from every FIFA World Cup and each FIFA Women's World Cup. There are also multimedia displays, cultural commentaries, and interactive experiences.
What to do there: Feel the passion of the game when you enter the large and comprehensive FIFA World Football Museum and get impassioned as you watch the Visions of Football presentation. Gaze in awe at the original FIFA World Cup trophy and see all kinds of football memorabilia from across the world. Learn more about the development of international football, relive historic moments from past matches, discover how football affects communities, both uniting and dividing people, and see tons of cool facts about all your favourite players. Pick up souvenirs in the gift shop and enjoy time in the sports bar. Buy your tickets online for a Tuesday visit and you can benefit from half price admission too!
#14 – Old Botanical Garden – One of the most incredible free places to go to in Zurich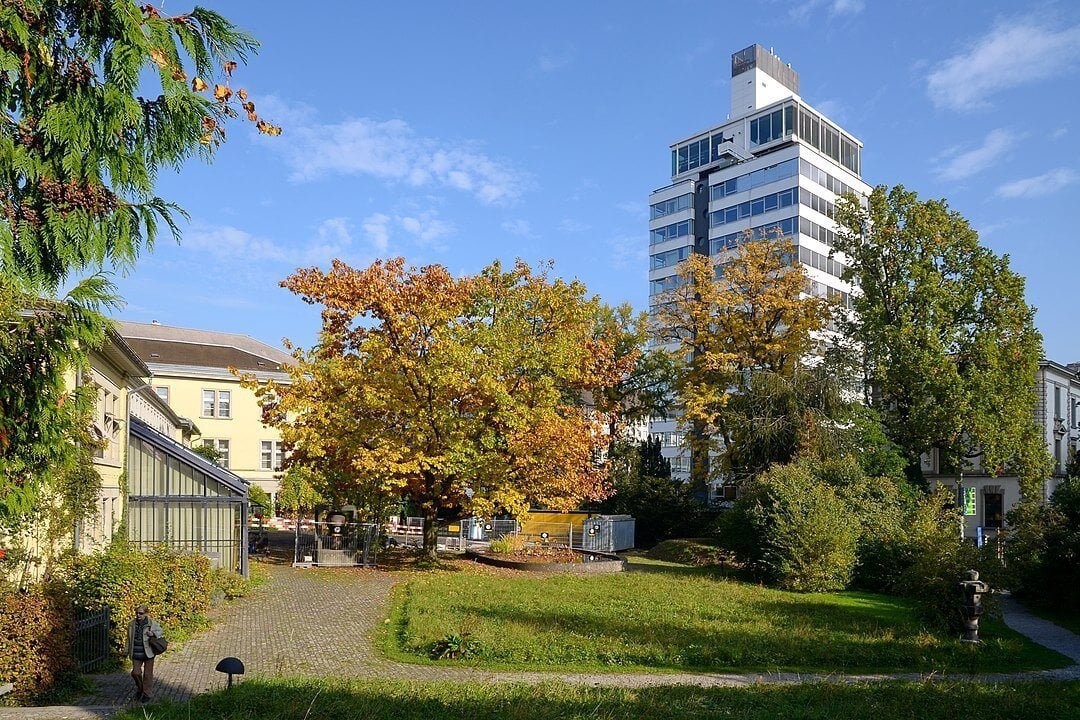 Oldest botanical garden in Zurich
Many plants and trees
Historic architecture
Free to enjoy
Why it's awesome: Established in 1837, the Old Botanical Garden was the first such garden in Zurich. It's located within the Bauschanzli Bastion, which is one of the few remaining examples of the Baroque fortifications in the city. A peaceful, pretty, and charming spot, the garden houses many different species of flora within distinct and attractive areas. If you're on a tight budget and are staying in one of Zurich's hostels, you'll be happy to know there's no charge to enjoy the garden. Although there may be costs for attending the diverse special events and programs that are regularly hosted at the botanical garden.
What to do there: Stroll through the hilly Gessner Garden to see various herbs used in medieval medicine. Along with around 50 types of herbs, you can also see a memorial to Conrad Gessner, an eminent Swiss physician and naturalist from the 1500s. Discover the different plants help in the attractive and fragrant arboretum, admire the old trees that line the walkways, and step into the Palm House for more botanical discoveries. The Palm House building is a 19th-century protected monument and is used to host a variety of events today.
Get insured for your trip to Zurich!
ALWAYS sort out your backpacker insurance before your trip. There's plenty to choose from in that department, but a good place to start is Safety Wing.
They offer month-to-month payments, no lock-in contracts, and require absolutely no itineraries: that's the exact kind of insurance long-term travellers and digital nomads need.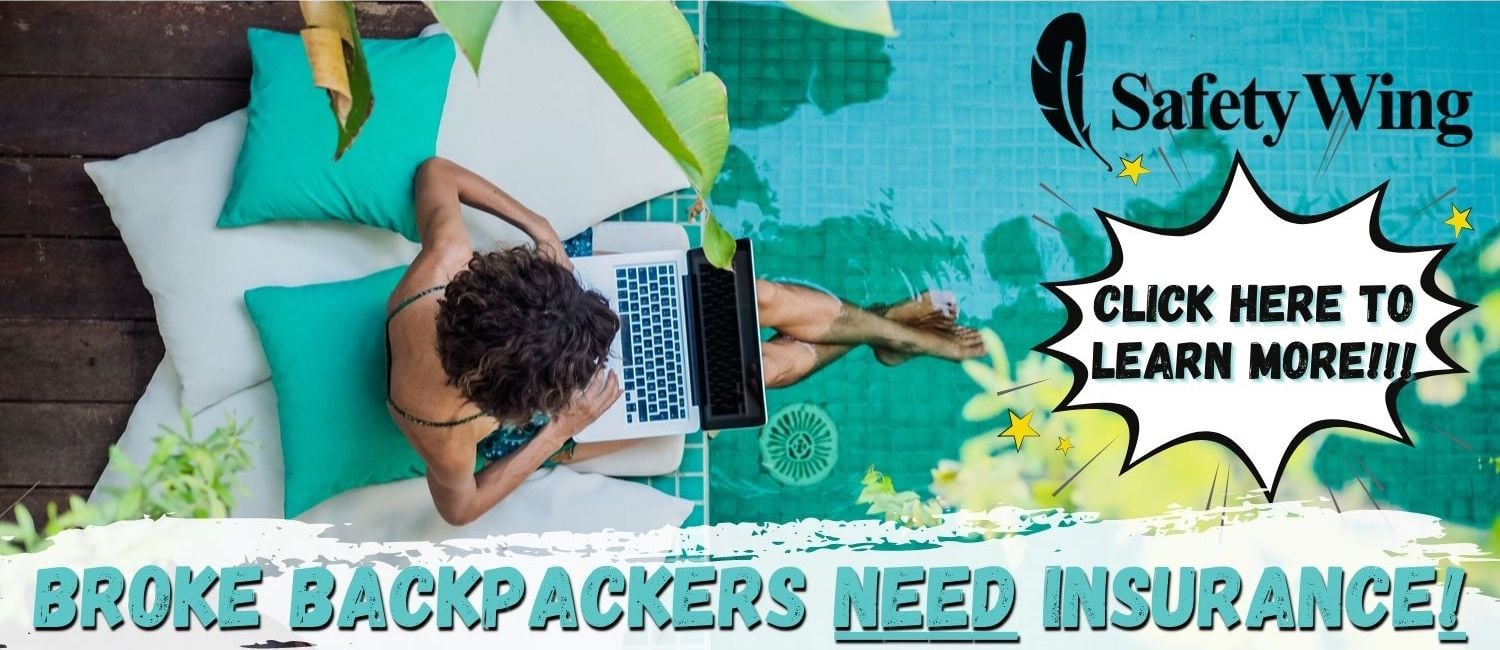 SafetyWing is cheap, easy, and admin-free: just sign up lickety-split so you can get back to it!
Click the button below to learn more about SafetyWing's setup or read our insider review for the full tasty scoop.
FAQ on the Best Places to Visit in Zurich
Find out what people want to know about the best places to visit in Zurich
Have fun at the best places to visit in Zurich
Whether you're looking for attractions to enjoy with your love interest, the kids, alone, or with your mates, Zurich has plenty to suit all tastes. There are many ways to save money in the exciting Swiss city and, if you mix and match free and paid attractions, there's no reason why visiting Zurich should be excessively costly. Tick off these best places to visit in Zurich and have a great Swiss city break!
If you've seen everywhere in the city, head out on some of the amazing Zurich day trips next!
---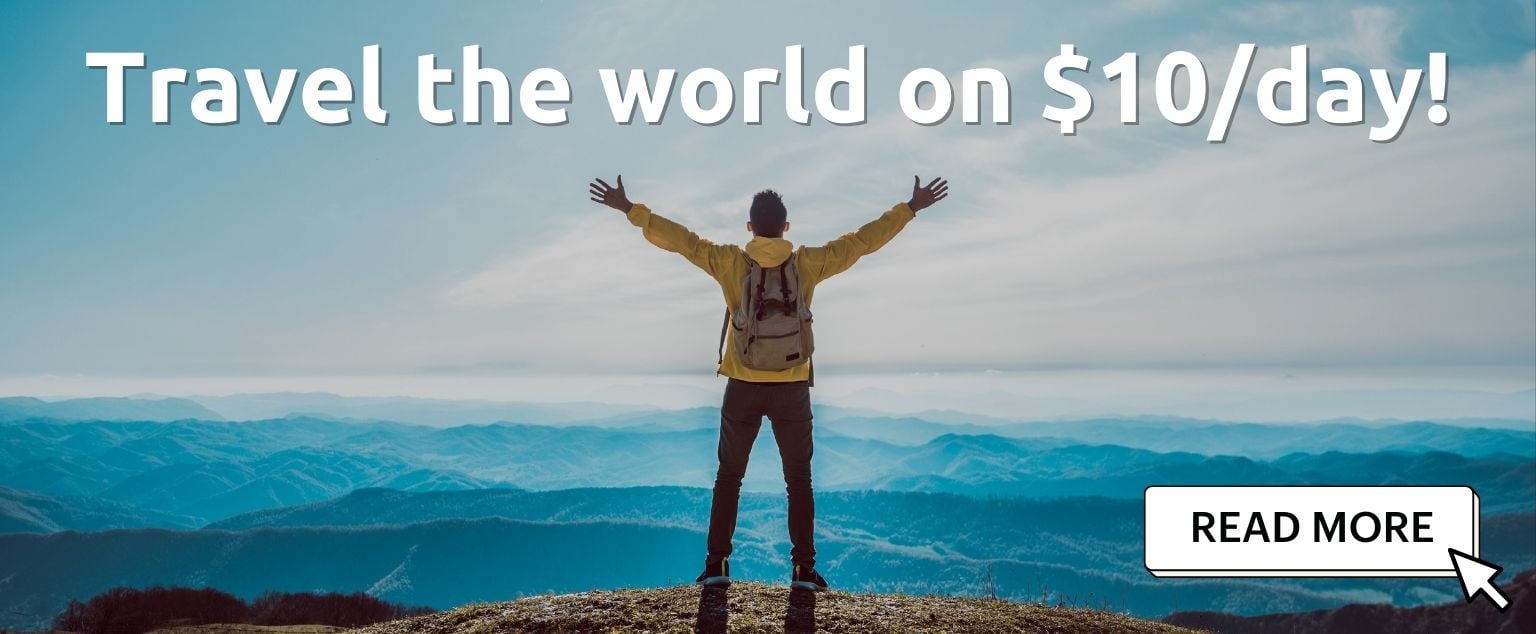 And for transparency's sake, please know that some of the links in our content are affiliate links. That means that if you book your accommodation, buy your gear, or sort your insurance through our link, we earn a small commission (at no extra cost to you). That said, we only link to the gear we trust and never recommend services we don't believe are up to scratch. Again, thank you!