Lake Como. A place of Star Wars fans, insanely delectable cuisine, and views that make the recently heartbroken cry.
Seriously. The vistas are unreal. 
But vistas that impressive are only attained in impressively large locations, meaning that finding a place to stay in Lake Como can be challenging, especially when we factor in tourist season and the limited supply.
Of course, you now have my DISTINGUISHED guide to where to stay in Lake Como with you!
So whether you're a gentleman with fine tastes, an adventurous brood of younglings, or a bishop with a hangover, you're going to leave this page with accommodation of at least some kind…
Let's see what we can find!
I'm going to be honest, having the Lago di Como on your backpacking Italy list is a no-brainer. The stunning views, beautiful scenery, and tasty cuisine make it a top place to stay in Italy.
Exhibiting exquisite panoramic views of Lake Como, Vista Palazzo combines elegance and class to create a unique and opulent hotel experience. As a small hotel, there is limited availability, but this means that the standards of hospitality skyrocket!
The restaurant offers meals of a high standard, and there is a rooftop bar with excellent lake views! Situated in Como, the train station and ferry port are both very accessible, being under 5 minute's walk away.
As a TBB writer, there are only so many Airbnbs that can impress upon my unattainable high standards, but this is probably one that does. It is elegant, classy, has a great location, and could probably top most nearby luxury hotels. Situated in Como, it is easily reached by train from other parts of Italy (especially Milan) and has great connections with the other unmissable Lake Como towns via ferry.
This hostel is located in the stunning town of Como. It is within walking distance of transportation, sightseeing, shopping and dining options. This hostel provides travellers with comfortable beds and free linens. They also host a free breakfast each morning and free tours of the area.
There are so many beautiful hostels in Lake Como, but this is undeniably the best!
Lake Como is one of the most scenic destinations on any visit to Europe. It is the third-largest lake in Italy and one of the deepest lakes on the continent.
Within the Lombardy region of Northern Italy, Lake Como is surrounded by lush hills and towering mountains – giving it a unique and relaxed atmosphere. It boasts a variety of historic, cultural, and artistic attractions, as well as culinary options and watersports activities.
In this guide, I'll highlight the "can't miss" activities and attractions in the 5 best towns and villages in and around Lake Como. This region is undeniably one of the best places to stay in Italy, as it's so stunning!
Starting with Como. Located at the southern end of the lake, this is the largest town in the region. It boasts interesting attractions, a charming atmosphere, and it's home to one of the best hostels in Italy.
Travel north and you'll arrive in Bellagio. One of the most famous towns in Lake Como, Bellagio offers a great number of cafes, bars, restaurants and shops.
Hop on the ferry and head west to Tremezzo. A beautiful small town, Tremezzo is known for its Botanical Gardens, lush villas and laid-back way of life.
Head north from here to Menaggio. A popular destination for travellers, Menaggio is bursting with activities and attractions, shops and restaurants, bars and cafes.
And finally, on the eastern side of the lake is Varenna. An attractive town with restaurants, shops and ancient sites, Varenna is one of the coolest towns in Lake Como.
Still not sure where the best place to stay in Lake Como is? Don't worry, I've got you covered!
In this next section, we'll take a look, in detail, at Lake Como's five best towns and villages to stay in. The place you choose will depend on your travel needs.
1. Menaggio – Where to stay in Lake Como first time
Menaggio is the main town on the western shore of Lake Como. It is an attractive town with a laid-back atmosphere and plenty of things to do. It boasts shops and restaurants, gelaterias and arcades that will entertain all types of travellers. With a delightful pedestrian-only centre and a vast array of entertainment options, Menaggio is our pick for where to stay in Lake Como if you're visiting for the first time.
Outdoor adventurers will also love staying in Menaggio. The town makes for an excellent base for intrepid explorers who are keen to explore places in Italy: hike into the hills, cruise the shores by bike, or hop across the border and visit the glorious Swiss Alps.
Best Budget Hotel in Menaggio: Hotel Sonenga
This charming budget hotel is located in Menaggio. It is within walking distance of Lake Como and is an easy drive to shops, restaurants and tourist attractions. This hotel offers free wifi, a sun terrace with lake views, airport transfers and babysitting services. The hotel rooms are well-equipped, spacious and comfortable. A satisfying continental breakfast buffet is also available at the hotel restaurant.
There are many Lake Como hotels, but few are as clinically stunning as the Grand Hotel Victoria. With large and well-kept grounds, a spot on the lakeside so tasty that it probably has a culinary award, and a great fitness centre, the Victoria comes ready to perfect any sort of holiday you may be after.
The a la carte restaurant serves a mixture of international and local dishes, and it is only 100m from the pedestrian centre of Menaggio. And you get special rates on the golf course.
Make the most of your first time visiting the Lake Como area and go full-on with the region's rich and glitz vibe. With panoramic lake views on the sun terrace, it's great for socialising, and we'd personally love soaking in the views that straight through the window from the queen size bed. Well situated just on the edge of town, you'll have no problem exploring the town centre on foot.
This stunning little studio in the heart of the famous town is the perfect spot to explore the entire Lake Como area in detail. Designed with a cute Italian charm, you'll fall in love with this Airbnb instantly. Having lived there for years, the host can provide amazing insider tips and recommendations to make your stay even better.
Things to Do in Menaggio
Eat amazing local food at Trattoria la Vecchia Magnolia.
Enjoy a refreshing cone of delicious gelato at Gelateria Edo.
Lounge in the sun or enjoy a refreshing dip at the Lido di Menaggio.
Join a private tour to see the UNESCO drystone wall vineyards
Marvel at the small but beautiful Chiesa di S. Marta.
Sample tasty dishes at Ristorante il Vapore.
Sip cocktails in the sun at Il Ristorante di Paolo.
Snack on savoury Italian dishes at La Baita.
Take a stroll through the lush and manicured grounds of the Villa Mylius Vigoni.
Visit the Chiesa di San Stefano, a 17th-century church with an ornate frescoed ceiling.
2. Como – Where to stay in Lake Como on a budget
Como is an elegant resort town located at the southern end of Lake Como. The area's main town, Como, has a charming and laid-back atmosphere and is probably the most famous town – so don't miss it off your Lake Como Itinerary. You'll find a vast array of historic attractions, cultural institutions, delicious Italian restaurants, and chic lounge bars.
This is the top recommendation for where to stay in Lake Como if you're travelling on a budget. Tucked throughout Como's winding streets and cobbled alleyways are a myriad of affordable and good value accommodations.
From self-catering apartments and hostels to hotels and resorts, there's something for every budget in Como. It's a great spot to explore the Italian lakes on a budget.
If you are searching for a slightly cheaper luxury option than the selection I made at the start of the article, try this gorgeous boutique hotel! Situated right next to the Como Duomo, you have amazing access to the city centre, and all of the fantastic shopping, restaurants and entertainment that comes with it! The hotel itself is classy, elegantly decorated, and provides an amazing a la carte breakfast. Ideal for a top class Lake Como holiday!
The Como region is a favourite retreat of Europe's rich and famous, and as usual, when this is the case, it can make things a challenge for the budget traveller. Homestays like this one in the south end of the lake are a great solution, and you'll get to see a more authentic Como, away from the mega villa superyacht crowd.
With only the best amenities, this apartment close to the Lake is one of the best homes in Como. Prepare your meals in the luxury kitchen and explore the area from the heart of the city afterwards. The host will provide you with amazing recommendations and only the best services according to other guests' reviews. It's also part of Airbnb Plus. Saucy.
The best hostel in Lake Como is also the best hostel in Como! Ostello Bello is super suited to giving travellers an entertaining and comfortable visit. You are greeted like a king with a welcome drink on arrival, and there are often events going on in the bar area. There is an outdoor terrace, foosball, ping pong and a bbq. This hostel comes fully equipped for a top stay in Lake Como!
Things to Do in Como
Be amazed by the intricate Cathedral of Como.
Browse the exhibits at the Civico Museo Archeologico Paolo Giovio.
Dive deep into history at the Museo Storico Giuseppe Garibaldi.
Eat delicious Italian seafood dishes at La Colombetta.
Enjoy a cappuccino at Caffe dei Viaggiatori.
Explore the Templo Voltiano, a museum dedicated to the inventor of the electric battery.
Indulge at La Vita è Bella.
Marvel at the stunning Faro Voltiano.
Jack your Italian Cuisine skills with a private cooking lesson
Ride the funicular to Brunate and enjoy the view.
Sip tasty cocktails at Minimalismo Livingroom.
Take matters into your own hands with a local pizza making course!
3. Bellagio – The best area to stay in Lake Como for nightlife
Set at the centre of Lake Como, where the two legs of the lake split, is Bellagio. It's the busiest and one of the best-known towns in the region.
Bellagio is a tourist hot spot that caters to travellers of all ages and styles looking for a fun weekend in Italy. It is an attractive town that boasts a good selection of bars and cafes, as well as delicious restaurants and indulgent gelaterias.
Bellagio is also where you'll find the best nightlife options in Lake Como. Tucked throughout this stunning Italian oasis are a vast array of bars, pubs, nightclubs and dance floors as well as stylish wine bars and relaxing lounges. No matter what you're looking for, you'll find it in stunning Bellagio.
This charming guesthouse is in a great location in Bellagio and a good alternative to a budget hotel. It's close to shops, restaurants, and plenty of natural scenery. It has five spacious rooms that come with air conditioning and essential amenities. You'll also enjoy a terrace, a relaxing bar and a satisfying breakfast each morning.
The unchallenged top luxury hotel in Bellagio is the Grand Hotel Villa Serbelloni. With amazing lake views, a sensational outdoor pool, and a world-class spa, this hotel will make your stay in Bellagio…
…Luxurious. The on-site restaurant has earned itself a Michelin star, and the dining area is situated on a gorgeous terrace offering breathtaking views. Family-friendly too!
Enjoying the lake views from your private garden – sounds good, right? This stunning home offers only the best amenities and a top location in Bellagio. The apartment is part of an ancient villa, but your privacy is guaranteed. The host is known for going above and beyond for their guests so you'll be taken care of.
Things to Do in Bellagio
Amble throughout the lush landscape of Villa Serbelloni.
Drink wine at cosy Aperitivo et Al Bar.
Eat fresh and delicious fare at the Riverside Snack Bar.
Grab a photographer for a bougie Bellagio photoshoot!
Enjoy a wide selection of wines and grappa at Angolo DiVino, an 18th-century cellar located at the centre of town.
Excite your taste buds with unique flavour combinations at Gelateria del Borgo.
Explore Villa Melzi, a national monument and private garden built-in 1808.
Grab a quick drink at quirky and charming style Bellagio.
Indulge in local dishes at La Divina Commedia.
Head out on a Bellagio sailing cruise for the day (with private skipper).
Lounge on the beach at the Lido di Bellagio.
4. Varenna – Coolest place to stay in Lake Como
Varenna is an attractive town on the eastern shore of Lake Como. It sits opposite bustling Menaggio and vibrant Bellagio. It offers some of the best vacation rentals in Italy with incredible views of the lake. One of the best-connected towns in Lake Como, Varenna is an ideal base for travellers looking to explore the region by train, car or boat, on foot or by bike.
This stunning Italian village is also our pick for the coolest area in Lake Como. Here you can enjoy a relaxing and laid-back atmosphere, as well as unique and diverse events. From hiking and biking to falconry and beyond, Varenna is packed with activities and attractions that will make for an unforgettable time in Italy.
This BnB is conveniently located in Perledo, a short walk from Varenna. It's well-connected to Belaggio and there are plenty of options for shopping, dining, relaxing and nightlife nearby. This bed and breakfast has two comfortable guest rooms that are each outfitted with a range of essential amenities.
The spectacular Hotel Olivedo is our top choice for where to stay in Varenna. It is located nearby in charming Perledo and offers incredible views of the region. This three-star hotel boasts comfortable rooms with private bathrooms and cable/satellite channels. You'll also enjoy free wifi, a library and an on-site restaurant.
Charming, authentic and super welcoming – this lakefront apartment is a real hidden gem in Varenna. Although it is quite pricey, you'll get tons of value for the nightly rate. The apartment is equipped with AC making the hot summer days easy to endure. Wake up to an unrestricted view of the water and enjoy your morning coffee on your private balcony. There's no better way to start the day!
Once you step into this luxury Airbnb, it'll be hard to leave. Not only can you enjoy absolutely beautiful views of the lake, but you can also do that while chilling in one of your private pools. Either sit outside in the hot tub or relax in your sauna. Still not convinced? This Airbnb accommodates 8 people at a time – bring your friends, split the bill at the end and you'll get high-end luxury for a ridiculously low price!
Things to Do in Varenna
Admire the beautiful Villa Monastero.
Browse the Civic Museum of Ornithology and Natural Sciences, perfect for fans of birds
Eat fresh and delicious seafood at Al Prato.
Check out the amazing Lake Como Villas.
Enjoy a romantic walk as you make your way to the charming 14th-century Church of San Giorgio.
Go for a stroll through the Villa Cipressi gardens.
Hike along the Sentiero del Viandante.
Indulge in Italian dishes at Vecchia Varenna.
Sample local wines at Bar Il Molo.
Join a local cookery class for a new perspective on your Italian lunches.
See incredible views as you explore the ruins of Vezio Castle.
5. Tremezzo – Best Region in Lake Como for families
Tremezzo is a beautiful small town centrally located in Lake Como. It sits on the western shores of the lake, across from Bellagio and just south of Menaggio, and is most well-known for its stunning waterfront and splendid botanical garden.
This scenic village is packed with things to see and do that excite kids of all ages, which is why it's our pick for where to stay in Lake Como for families.
It's also ideally situated for getting back to nature. So whether you want to hike through the forest or lounge on the beach, your location in Tremezzo will let you get where you need to go with relative ease.
This hotel is ideally located close to cafes, restaurants, bars and well-known attractions. It has comfortable and spacious rooms outfitted with a workspace and minibar. This hotel offers free wifi, a relaxed restaurant and stunning views of the region. All of this combined makes this our pick for where to stay in Tremezzo.
If you're looking to stay in Tremezzo with the family, look no further than this gorgeous lakeside apartment. Nestled between the Grand Hotel Tremezzo and the Villa Carlotta, it hosts superb lake views, an outdoor swimming pool, and a fully functional kitchen. The space is clean, comfortable, and perfectly located in Tremezzo, one of Lake Como's most charming towns.
If you're looking to splash that cash on an exceptional family/friend group holiday, then head over to Villa Mirage! Offering space for up to 8 guests, this Villa has a stunning outdoor pool, a classy indoors, and very comfortable rooms. If you're looking to lounge without the pressure of a Lake Como hotel, don't hesitate in booking a stay here!
Things to Do in Tremezzo
Dine on delicious dishes at Trattoria Rana.
Eat delicious local cuisine and enjoy a glass of wine at the Red & White Wine Bar.
Excite your sense at La Fagurida.
Explore the stunning gardens at the Villa del Balbianello.
Grab a slice at Bar Gelateria Helvetia.
Hop on a boat and cruise around the lake.
Stop and smell the roses at the botanical garden at the Villa Carlotta.
Swim, splash and play at one of Lake Como's many clean beaches.
Take the Bernina Express into Switzerland!
Here's what people usually ask about the areas of Lake Como and where to stay.
Where there is big water, there is the potential for accidents! Wow. You could say that about literally anything. Anyway, here's some insurance in case your cover is lacking.
ALWAYS sort out your backpacker insurance before your trip. There's plenty to choose from in that department, but a good place to start is Safety Wing.
They offer month-to-month payments, no lock-in contracts, and require absolutely no itineraries: that's the exact kind of insurance long-term travellers and digital nomads need.
SafetyWing is cheap, easy, and admin-free: just sign up lickety-split so you can get back to it!
Click the button below to learn more about SafetyWing's setup or read our insider review for the full tasty scoop.
Lake Como is one of the most scenic places in Europe. Surrounded by stunning mountain views and lush forest landscapes, the colourful towns of Lake Como pop against the exquisite natural backdrop. Although diverse, each village offers travellers a relaxing atmosphere, historic charm and plenty of delicious food – making this region of Italy a must for all kinds of travellers.
In this guide, you've got the five best towns to stay in Lake Como. If you're still not sure which is right for you, here's a quick recap of my favourites.
The Ostello Bello Lake Como is our favourite hostel. It is located in Como and is within walking distance of the town's hot spots and provides comfortable, clean and safe accommodations.
So there you have it! Go and get lost in the magical surroundings of Lake Como. This Italian gem will not let you down.
Do you own an awesome hostel, hotel or apartment? Want to be featured on our list? Email [email protected] to find out how.
---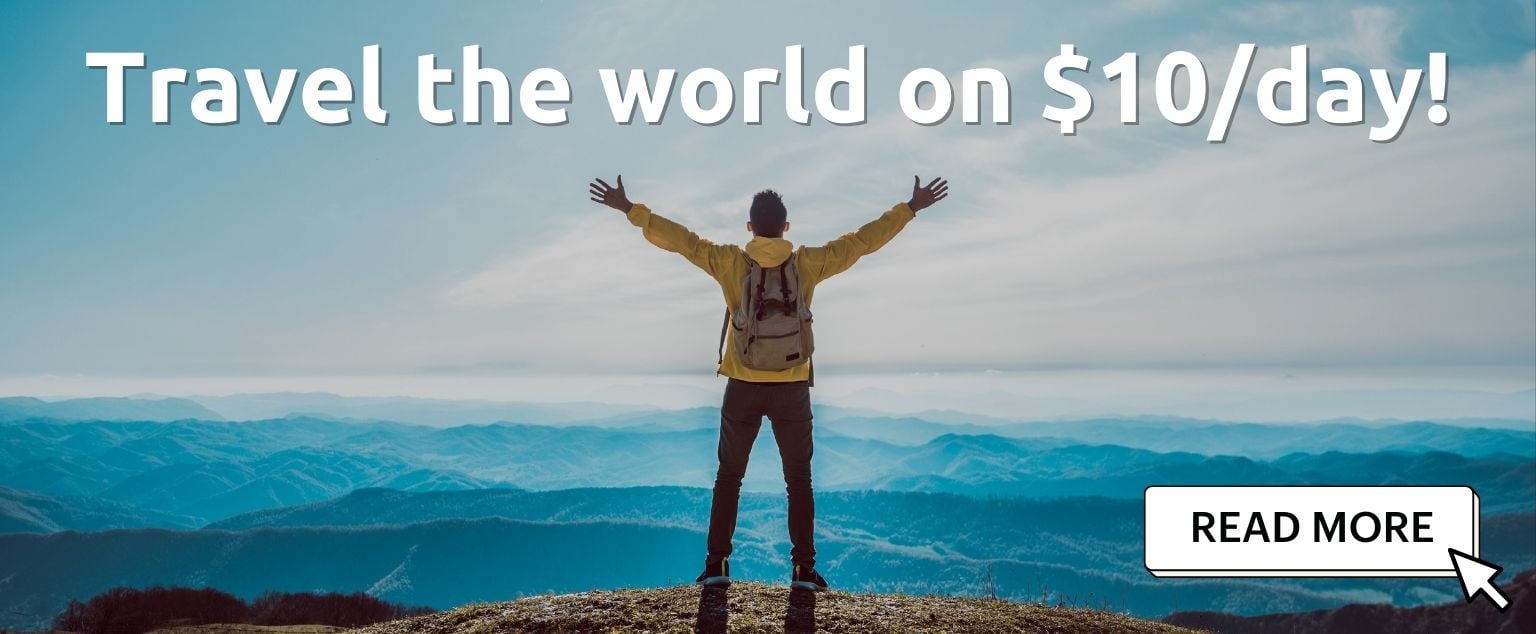 And for transparency's sake, please know that some of the links in our content are affiliate links. That means that if you book your accommodation, buy your gear, or sort your insurance through our link, we earn a small commission (at no extra cost to you). That said, we only link to the gear we trust and never recommend services we don't believe are up to scratch. Again, thank you!