Italy is one of the most artistically and historically significant nations in all of Europe. There are so many bucket list dreams that can be made a reality in Italy. Everyone should visit this phenomenal country at least once in their life.
That said, traveling in Italy can get pretty costly. There are so many hostels out there, and not all live up to the standard you deserve. That's why we have created this epic guide of the 35 best hostels in Italy. So you can book with confidence.
Whether you're starting your Eat, Pray, Love worldwide tour, or planning a whistlestop getaway, this guide will help you create the most authentic trip you can!
So, let's waste no more time and jump straight in and discover the 35 best hostels in Italy.
Quick Answer – The Best Hostels in Italy
The 35 Best Hostels in Italy
Alright, you're about to start your Italy trip and you're looking for accommodation. Before you head off, you need to make sure where you want to stay in Italy. The country isn't necessarily small and there are numerous amazing cities, charming villages and places to discover.
Do You Want to Travel FOREVER??
Then pop your email address in below and we'll send you a FREE copy of 'How to Travel the World on $10 a Day!' – make travel your LIFE.
$$$
Bar & Cafe
Outdoor Terrace
Late Check-Out
Can you even call yourself a traveler if you haven't stayed at a Generator Hostel? Generator has become something of an institution for intrepid travelers and Generator Rome is easily the overall best hostel in Italy.
The super modern dorms are incredibly spacious and offer little luxuries like below bunk storage draws and air conditioning. The place is always sparkling clean and the WiFi is actually reliable.
The bar and cafe zone is a great place to hang out at any time of day. No doubt this will be where you meet your new BBFs for your trip in Italy. Get chatting, get plotting and get exploring Italy together!
$$
Cafe
Hot Showers
Security Lockers
CPU Venice is the overall best hostel in Italy for travelers keen to explore the city of love. Offering the perfect combination of value for money and location, CPU Venice Hostel is a great find.
Set within the authentic neighborhood of Cannaregio, if you want to experience 'real' Venice this is the place for you. Located just a 10-minute walk from Rialto Bridge, CPU Venice Hostel puts you right in the heart of the action in this breathtaking city.
There is an old-school feel to CPU Venice Hostel. No bunks here, everyone gets their own single bed. Which is a nice homely touch.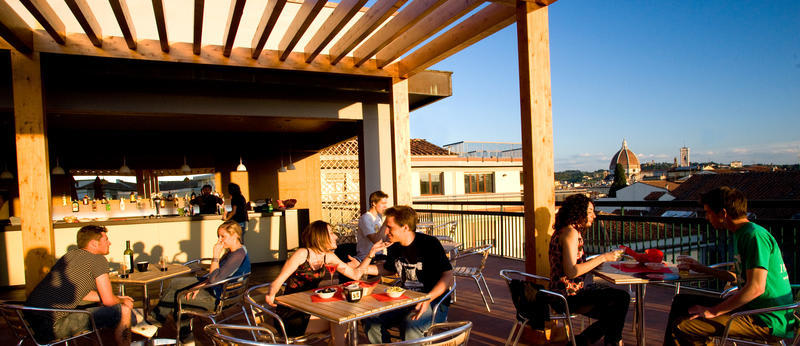 $
Bar & Cafe
Swimming Pool
Tours & Travel Desk
PLUS Florence is definitely one of the best hostels in Italy in 2020. Not many backpacker hostels in Italy have a swimming pool, but PLUS Florence does! Winning!
PLUS Florence is consistently ranked among the best hostels in Florence and has received any awards over the last five years. This place just gets better and better. You don't want to miss out on the chance to stay at such a prestigious hostel.
There is a bit of party vibe here too. If you're down for a good time and the chance to really connect with like-minded travelers, PLUS Florence is the best hostel in Italy for you.
$$$
Free Breakfast
Free City Tour
Bar & Cafe
Yep, Ostello Bello Milan is the most expensive of the overall best hostels in Italy BUT it does offer exceptional value for money.
They offer a free breakfast (that is actually good!), a free city tour, free internet access and offer a free welcome drink to every guest (beer and a glass of wine are amongst your choices). So, when you take all that into consideration, Ostello Bello is basically cheap!
If you want to experience Milan to the full Ostello Bello Milan is the best hostel in Italy for you. Be sure to find out what hostel fam events are on during your stay.
$$
Free Breakfast
Bar
Self Catering Facilities
Ostello We_Bologna is the not only of the best hostels in Bologna, but all of Italy!
The gorgeous city of Bologna doesn't attract the same hoards of people that Venice and Rome do, and so if you want to connect with Italy on a local level, Ostello We_Bologna is a great choice for you. Offering decent value for money, Ostello We_Bologna has a free breakfast that is not to be missed.
There is a coffee bar in-house and a communal kitchen too. The Ostello We_Bologna team have made a real effort to make this hostel as sociable and welcoming as can be. It's working! Get booked up now!
From the depths of the hostelsphere, we bring you… the Hostel Card!
HostelPass has spent years & years looking for the best places to stay in Europe, and they just came back with something GREAT.
The Hostel Card is a hassle-free solution with up to 25% discount at the most amazing hostels, tours, and experiences. Any-where-you-go.
Don't sleep on the ultimate budget travel card — use code "brokebackpacker" at checkout for 25% off!
Get the Card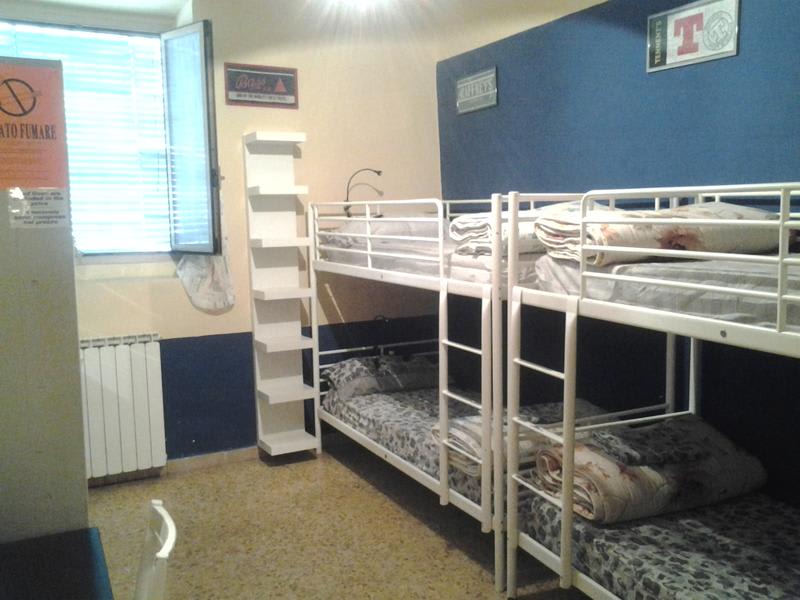 $$
Free Breakfast
Cafe
Tours & Travel Desk
Emerald Feilds is the best hostel in Italy for solo travelers. With welcoming communal spaces and a real sense of community, Emerald Feilds in Florence is a total treat.
For solo travelers that want to meet and mingle, Emerald Feilds is an obvious choice. The whole hostel is wonderfully clean and tidy. The staff work their socks off to ensure everyone who steps through the door feels like they can relax and unwind.
For solo travelers open to finding new travel buddies, get chatting to your hostel fam over your free breakfast. Many an adventurous day has been plotted around the breakfast tables of Emerald Feilds! Find out more in our honest guide to Florence.
$$
Bar
24-Hour Reception
Common Room
Hostel Trustever in Rome is the best hostel in Italy for budget-conscious solo travelers. Sleeping up to 110 people a night, suffice to say you will definitely find a new friend, or three, at Hostel Trustever.
There is a friendly feel and a laid-back vibe. This is a legit backpackers hostel. Unfussy and down to earth. Solo travelers can find the hostel fam either hanging at the bar or chilling in the common room.
Nearby there is a swimming pool, a sauna and a Turkish bath that provide solo travelers with the perfect opportunity to create a group outing. The helpful staff will give you all the info you need.
$$
Free Breakfast
Bar
Bicycle Hire
Hostel Colours is an outstanding backpackers hostel in Italy, ideal for the solo traveler. Set right in the heart of the city, solo travelers have no excuse to not get themselves out there.
The options to connect with fellow travelers and locals are endless! Milan is your oyster when you stay at Hostel Colours. Fun, friendly and modern, Hostel Colours has been created with the 2020 traveler in mind.
They offer free WiFi and a free breakfast – yes, they're in order of importance! You can hire bicycles from the team at reception if you want to save on public transport costs in pricey Milan.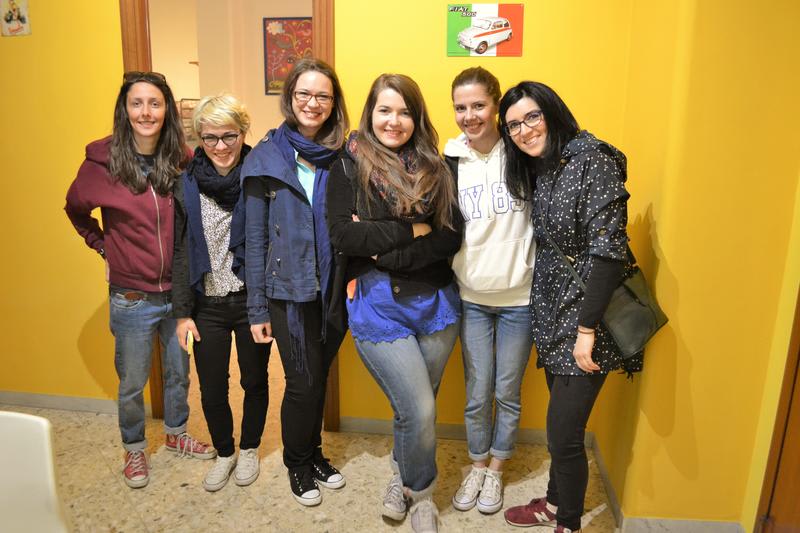 $$
Free Breakfast
Self Catering Facilities
24-Hour Security
Not only one of the best hostels for solo travelers in Italy, but Olive Tree is the one of the best hostels in Bari! Travelers fall in love with the laid-back vibes and simplicity of this homely hostel.
Solo travelers who prefer a low-key, affair will feel right at home in Olive Tree. You can save a couple of euros each morning by taking up the offer of a free breakfast.
The staff are on the ball when it comes to cleanliness. They joke it's their obsession! Olive Tree is a highly recommended hostel in Italy and you'd do well to snap you spot up ASAP!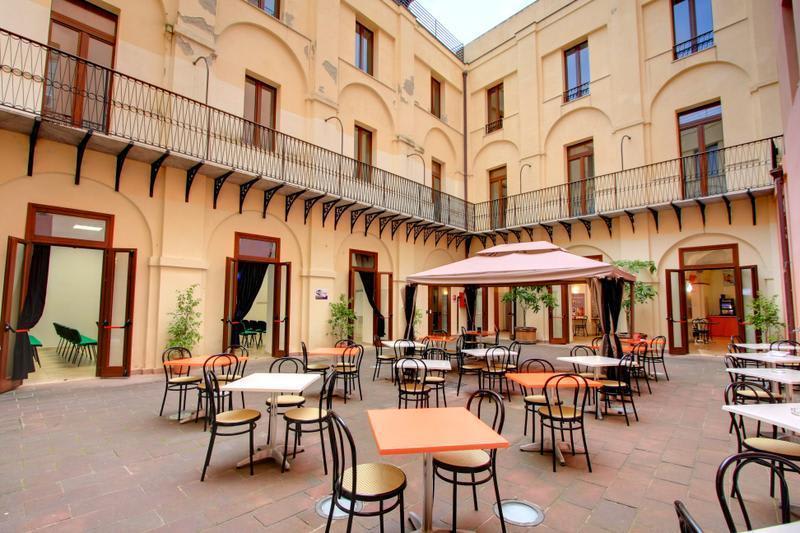 $
Bar & Cafe
24-Hour Reception
Outdoor Terrace
Hostel Marina is a highly recommended hostel in Italy, that can be found in the charming town of Cagliari. For solo travelers seeking to get off the tourist trail in Italy, Hostel Marina is a good starting point.
Set within what was once the first hospital in Cagliari, there is a lot of history to discover in the hostel alone – before you even step out into this heritage town.
The outdoor terrace is quintessentially Sardinian and is the perfect place to connect with fellow travelers. If you fancy a quiet afternoon, we can recommend catching up on your travel journal in this spot too. So cute!
$
Free Breakfast
Tours & Travel Desk
Bar & Cafe
When it comes to the best cheap hostel in Italy, the prize goes to Sienna Hostel Guidoricco in Sienna. Offering exceptional value for money, broke backpackers will feel like they've landed on their feet checking in there.
A free breakfast is included in very bed rate, in addition to free WiFi access, free city maps and free travel advice from the tours and travel desk. How good is that?!
The hostel has 46 rooms. Although large in size, you don't want to risk missing out on such epic value. Book your bed at Sienna Hostel Guidoricco now!
Is This the Best Backpack EVER???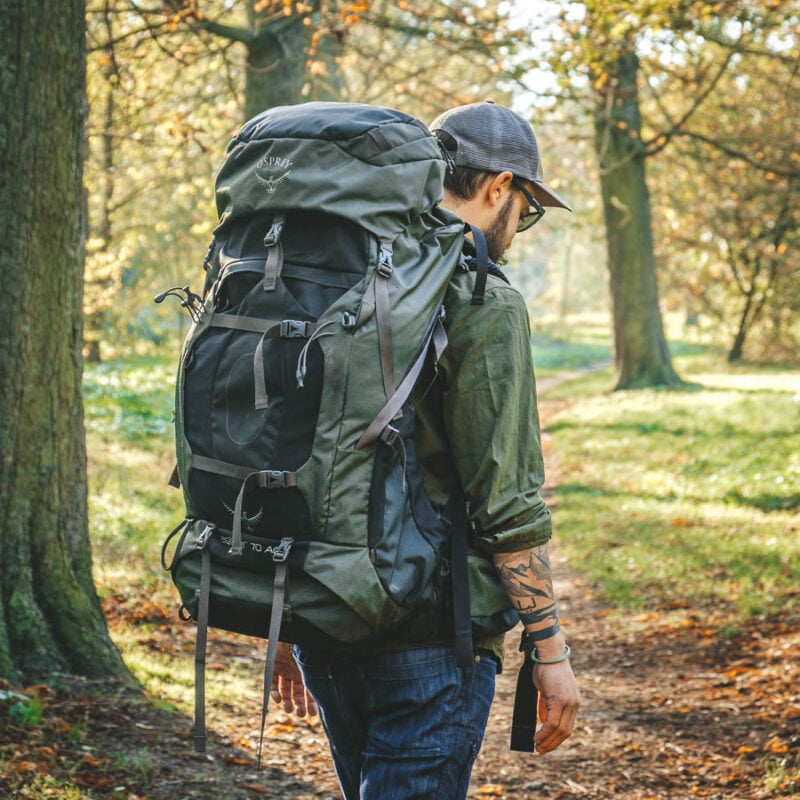 $
Air Conditioning
Security Lockers
Luggage Storage
Cinque Terre is famous for being a luxurious destination. Thankfully, Ostello di Porto Venere is the best budget hostel in Italy and makes this premium Italian destination accessible for even the most broke of backpackers.
Yay! Cheap and cheerful and ticking all the right boxes for a budget-friendly abode, Ostello di Porto Venere is perfect for unfussy travelers keen to explore Cinque Terre from sun up until sunset. And you don't want to miss either. Seeing the sunrise over the Italian Riviera is a dream come true!
Iconic landmarks like Doria Castle and St. Peter's Church are within a short walk of the hostel
$
Free Breakfast
Free City Tour
Bar & Cafe
Manena Hostel is the best hostel in Italy that you won't ever have heard about! This place is a complete hidden gem – we're reluctant to even share it with you! Jokes! Boasting a heap of freebies like a free breakfast, free city tour (yes please), free city maps, free WiFi…we could go on, Manena Hostel is epic!
Set within the UNESCO heritage center of Genoa, Manena Hostel puts you right where you need to be to max-out on your opportunity to explore.
It is imperative that you join on their free walking tour! Not only fantastic added value for travelers on the cheap but oh so insightful!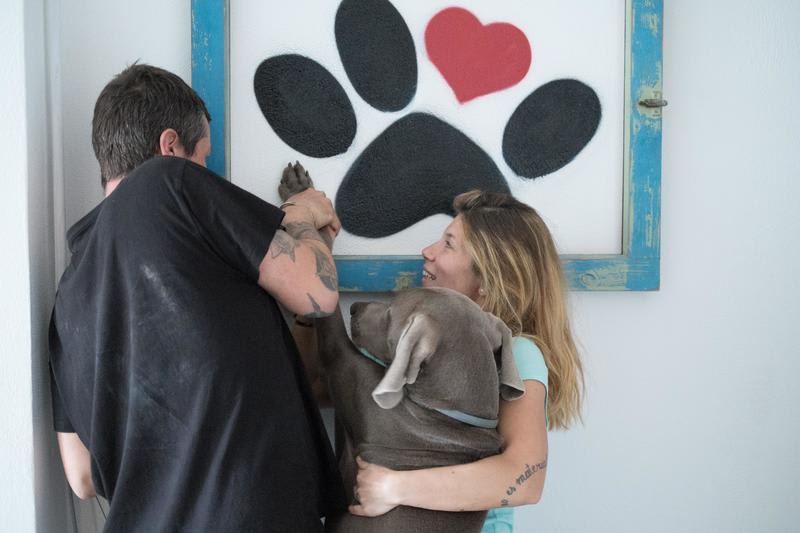 $
Bar
Self Catering Facilities
Laundry Facilites
Ecohostelfloreale is the coolest hostel in Italy – definitely the most colorful! There is an infectious vibrancy to Ecohostelfloreale that is a welcome respite for the weary traveler.
If you're in super saver mode, Ecohostelflores in Naples can lend you a hand. Their communal kitchen is open for you to use as you please, and there are laundry facilities too. The bar serves up an affordable choice of drinks and is where you'll find a cool crew hanging out of an early evening.
WiFi is free for all guests too. Perfect. We bet you'll fall in love with Ecohostelfloreale – secure your cheap stay in Naples now!
$
Free Breakfast
Free City Tours
Bar
Italy is as expensive as you make it. A Scalinatella is a prime example of a budget hostel in Italy that makes even the most expensive regions accessible. The Amalfi coast is about as luxurious as it gets and A Scalinatella opens the town up for money savvy explorers like us!
Offering a free city tour, free breakfast, free city maps, and complimentary WiFi you will enjoy every minute of a stay at A Scalinatella hostel.
The rooms themselves are a little basic, we'll admit, but with the stunning Amalfi coast on your doorstep, you only need a place to sleep and shower.
$$$
Free Breakfast
Bar & Cafe
Common Room
Ostello Bello Grande is, hands down, the best hostel in Italy for couples. It is a close contender for best hostel in Milan. With an impressive selection of rooming options and a great set of amenities, there is a 5-star feel to Ostello Bello Grande.
Providing a memorable stay in all the right ways, Ostello Bello Grande has won a heap of awards for its outstanding service to the traveling community.
The outdoor terrace is super cute and the perfect place to spend a romantic Italian morning with your lover, sipping coffee and planning your adventures together. Ain't that cute?!
$$
Express Check-In/Out
Hot Showers
24-Hour Reception
If you and bae are keen to stay at the heart of the action in Rome, be sure to book a room at Blue Hostel. Set within walking distance of the Colluseum, Blue Hostel is one of the best hostels in Italy for couples on a romantic getaway.
Many of the rooms offer city views, and all feature charming period decor. All private rooms offer their own ensuite bathrooms and little luxuries like a TV and in-room WiFi access.
The express check-in/out service means that you and your partner can waste no time in ticking off your must-visit list in Rome.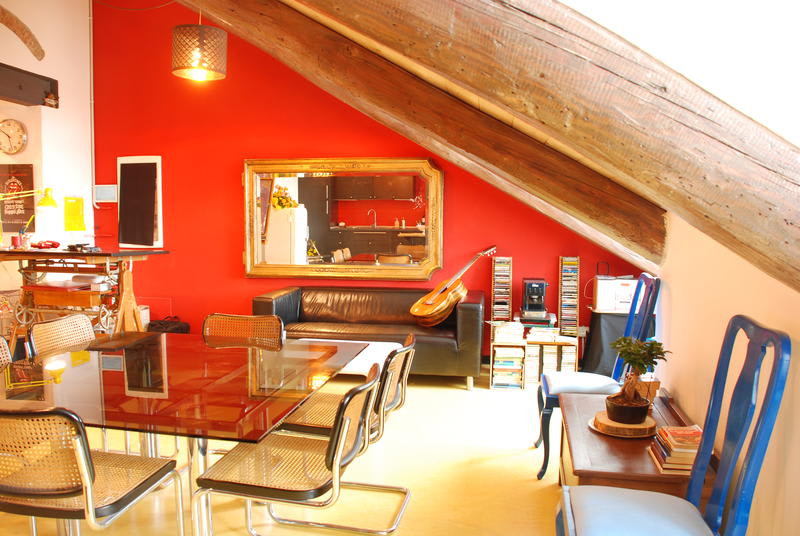 $$
Hot Showers
Luggage Storage
Self Catering Facilities
Attic Hostel Torino is a real home from home for couples traveling to Turin. Offering great value for money and a high level of comfort, you won't want to check out of Attic Hostel!
The lounge area is a super chilled place to hang out once you have had your fill of exploring Turin. The guest kitchen is free to use and all the kit you need to whip up a decent feed.
Proud to combine the functionality of a hostel with the warmth and welcoming feel of a traditional Italian family home, Attic Hostel will be a highlight of your trip to Italy.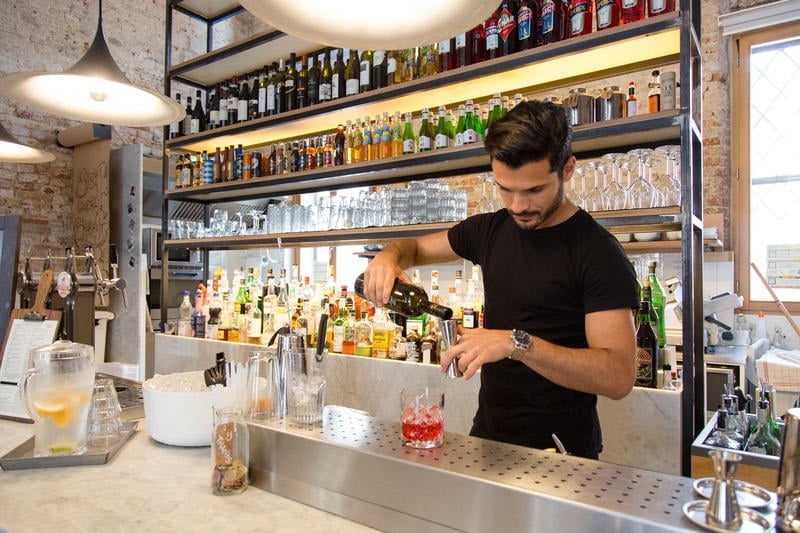 $$
Bar & Cafe
Self Catering Facilities
24-Hour Reception
For a hostel in Venice, We_Crociferi is surprisingly affordable. Even a private room for you and bae won't break the bank. We_Crociferi is such a good find! Featuring modern decor and a minimalist vibe, We_Crociferi is a super trendy place to stay in the historical heart of Venice.
The hostel itself is set within a recently renovated 12th-century former convent. That alone is a reason to book – how often do you get to stay in a building of such significance.
Set within what was once the convent's cloister is We_Crociferi's cafe and bar. The menu offers lots of choices.
$$
Free Breakfast
Self Catering Facilities
Late Check-Out
Ostellin Genova is one of the coolest hostels in Italy. Proud to welcome a wide variety of guests, from couples to families, from traveling groups to solo travelers, there is a real community vibe to OStellin Genova.
Open-minded, friendly and an all-round happy ole' place, Ostellin Genova is a top hostel in Italy for couples. The private rooms offer just the right amount of space and even a cozy seating area.
The free breakfast is a great way to help keep costs down and, if you are super budget conscious, cooking for yourselves in the guest kitchen will save you some euro too.
$
Bar & Cafe
Free Breakfast
Tours & Travel Desk
The best party hostel in Italy can be found, believe it or not, in Naples! This hidden gem not only offers all the party feels but epic value for money too!
The bar and common room are the best places to socialize and there is always a party-keen crowd at La Controra. Let's not forget the spacious garden on offer at La Controra Hostel too. This place goes from strength to strength.
The complimentary breakfast is actually worth getting out of bed for (unlike some free hostel breakfasts!) and the crew at the travel desk can hook you up with a great itinerary for Naples.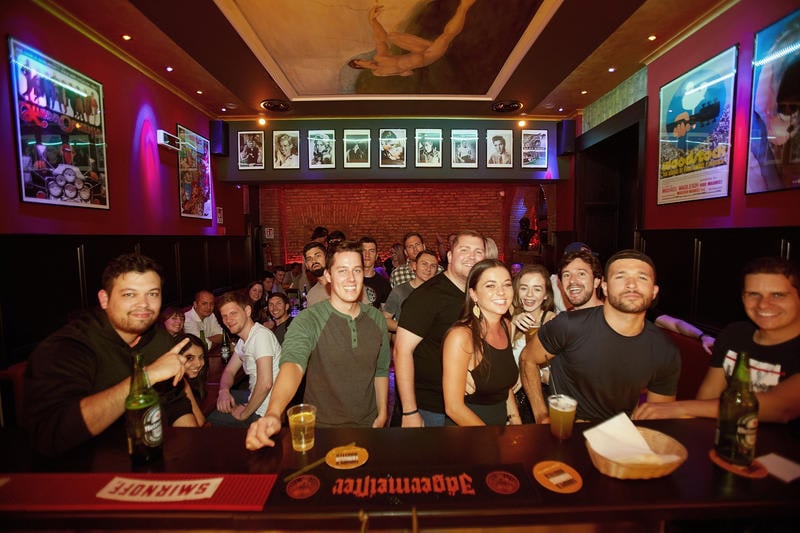 $$
Bar & Restaurant
24-Hour Security
Late Check-Out
If you are looking for the coolest hostel in Italy for a party, then you can stop the search right now. Hostel Alessandro Palace & Bar is one of the most popular hostels in Rome and is widely considered to be party central for backpackers.
Safe, secure and all kinds of fun, party people should make a beeline for Hostel Alessandro Palace & Bar when they arrive in Rome.
Don't worry about the potential hangover, Hostel Alessandro Palace & Bar offers a late check-out service free of charge. If you go partying in Rome you party hard, those extra couple of hours of sleep are so important!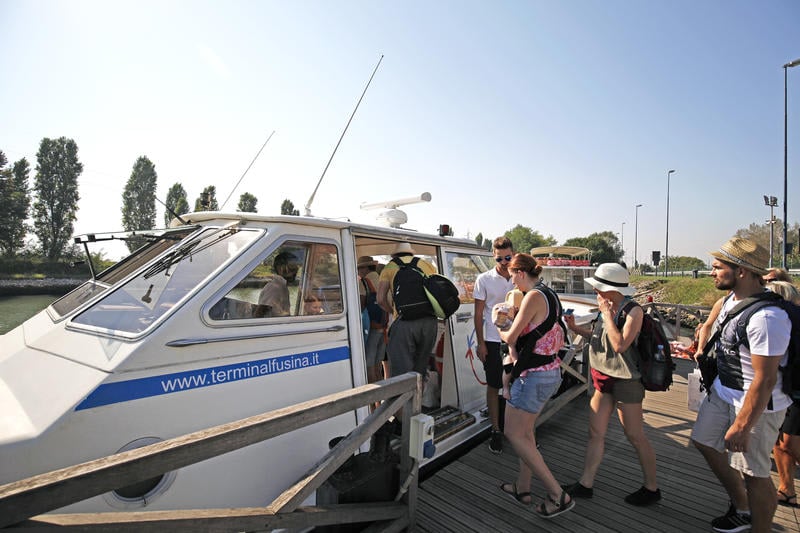 For something entirely different, have a think about Camping Fusina in Venice. As one of the best party hostels in Italy, Camping Fusina opens up its doors for the international party community ever summer.
Offering guests access to the bar, BBQ and outdoor terrace, if you like the idea of some summer fun in Venice (summer is a great time to visit Italy), Camping Fusina is calling out to you now!
The historic center of Venice is just 20-minutes away by boat. Camping Fusina gives you a sense of freedom. Arguably the most atmospheric campsite in all of Europe; things up and give Camping Fusina a try. You won't regret it.
$$$
Bar & Cafe
Express Check-In/Out
Laundry Facilities
The party scene in Milan is something else! If you want a piece of the action you've got to stay at Babila Hostel! As one of the best party hostels in Italy, Babila Hostel has its very own fully stocked bar and an impressive cocktail menu. When in Milan you party high-brow don't you know!
Super modern and incredibly spacious, Babila Hostel has been created with the modern backpacker in mind. You'll feel totally at home here. The express check-in/out service means that you can hit the town as soon as you've ditched your bags. There is so much party culture to discover in Milan – day and night! It's also close to Lake Como if you're up for a day trip.
$$
Free Breakfast
Tours & Travel Desk
Common Room
While Florence as a city isn't exactly famed for its party scene, the city does indulge in typically Italian nightlife. Casual wine drinking in the piazza, you'll really enjoy it! It is a great opportunity to mingle with locals and try out your Italian with a little liquid confidence.
Archi Rossi Hostel is a top hostel in Italy and is ideal for travelers keen to sample Florence's nightlife highlights. There is no curfew, so if you end up chatting until the early hours you don't have to worry about being locked out. Chat to the staff at the tours and travel desk about where the best party piazzas are.
$$
Free Breakfast
Bar & Cafe
Tours & Travel Desk
The best hostel for digital nomads in Italy is Ostello degli Elefanti in Catania. What better way to get focused than by getting off the beaten track in Italy and totally immersing yourself. The coastal breeze definitely helps with creativity.
Offering a great working environment and reliable WiFi, Ostello degli Elefanti ticks the first two digital nomads boxes. But there is more! Ostello degli Elefanti has its own coffee shop and each guest gets their own security locker.
This place just gets better and better! The rooftop terrace offers incredible views of Catania. That's the real clincher! Book your stay now!
$$
Free Breakfast
Tours & Travel Desk
Self Catering Facilities
Proud to be able to boast that their WiFi is even available in the bathrooms, Queen Hostel is a top hostel in Italy for digital nomads.
Although its great to be so busy that you can't even nip to the loo without emails flying in, be sure to put your phone down during your stay at Queen Hostel in Milan. There is so much to love about this hostel and the city in which it sits.
Queen Hostel takes security seriously, which is of particular importance to digital nomads whose whole lives and business travel with them in their backpacks.
$
Bar & Cafe
Laundry Facilities
Common Room
You will be amazed by how cheap Hostel 7 Shanti is! Not only one of the best hostels in Italy for digital nomads but one of the cheapest too – Hostel 7 Shanti makes it affordable for nomads to stay a fair bit longer in Florence.
What a treat! The internet access is reliable and free for all guests. You can work from your bed, in the common room or in the hostel's cafe. The outdoor terrace is a really cute space too.
With such cheap rooms, you'll definitely have enough money to spare to splash out on an office day in a posh Florence coffee shop!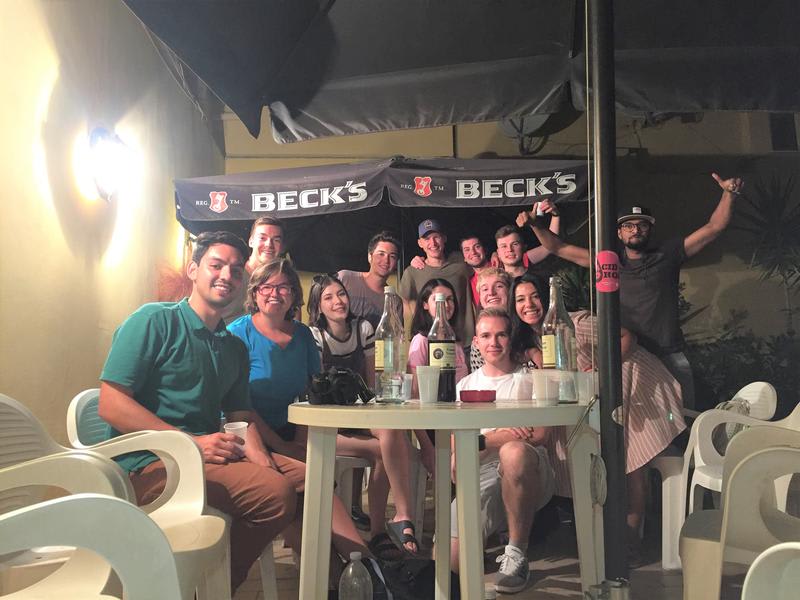 $$
Self Catering Facilities
Tours & Travel Desk
24-Hour Security
Freedom Traveller offers free wine from 7 pm until 9 pm every night. Enough said. Book now!
In all seriousness though, Freedom Traveller hostel in Rome is next level. Offering free WiFi throughout the building and free coffee every morning, Freedom Traveller is perfect for digital nomads who are seeking a top hostel in Italy.
Long established Freedom Traveller has evolved to cater to the needs of the 2020 backpacker. Freedom Traveller delivers just that…freedom. There is no curfew and no lockout. You can come and go as you please based on your working schedule.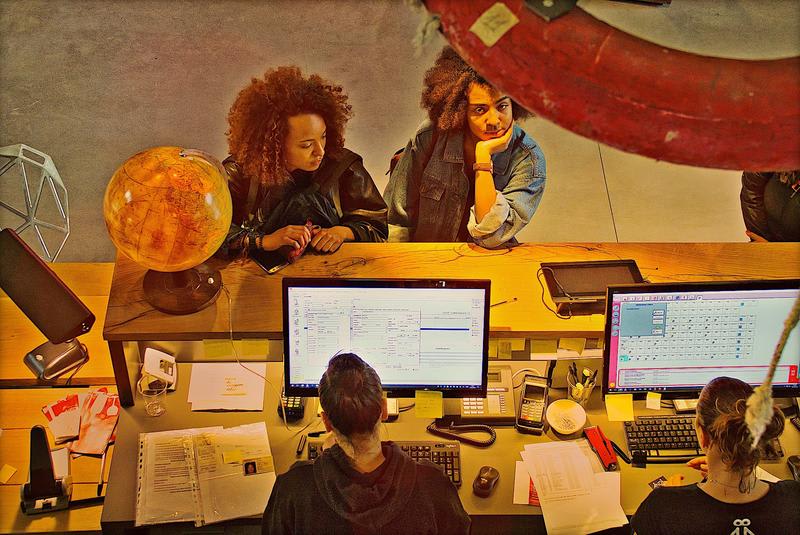 $$
Bar & Cafe
Late Check-Out
24-Hour Security
For digital nomads in the creative sector, the best hostel in Italy in 2020 is, of course, Anda Venice.
Interior design is everything at this hostel, you're going to love it. Modern, fresh and open plan, Anda Venice provides a contemporary contrast to the rest of historical Venice – it's perfect! There are so many different potential working stations to choose from and WiFi access is free and unlimited.
Created with ambitious, travel loving millennials at in mind, we would not be surprised if you find yourself networking at Anda Venice, not just meeting new friends to travel with. And Venice is ahead of its time, just like digital nomads!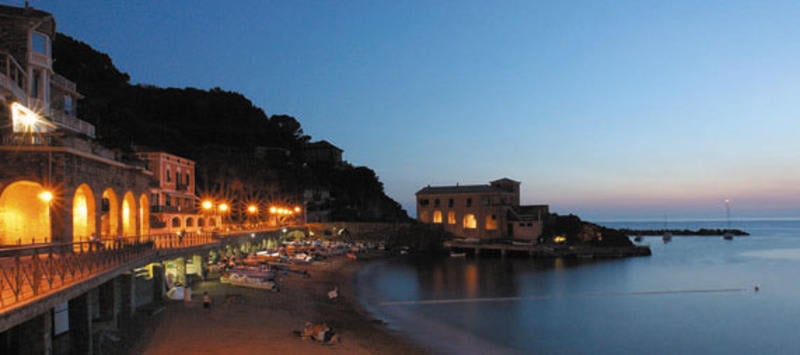 $$
Free Breakfast
Laundry Facilities
Common Room
The best hostel in Italy with private rooms is Hostel Ospitalia del Mare in Cinque Terre. In this luxurious region to Italy, affordable hostels with private rooms come available once in a blue moon.
Waste no time in securing yourself a bed at Hostel Ospitalia del Mare. The free breakfast is such a treat and a great way to fuel up before a day roaming the Italian Riviera.
Hostel Ospitalia del Mare is bright and airy. There is a fresh feel to the place and you'll feel totally at ease. The staff are simply wonderful and are always on hand to help.
$
Bar
Tours & Travel Desk
24-Hour Reception
Carlito's Budget Rooms is a great budget hostel in Italy. Offering affordable room rates throughout the year, whether you're on a quick turnaround in Rome, or planning on taking it slow, Carlito's Budget Rooms is the best option if you want a private room.
Admittedly there is a more hotel-like feel but for such great rates on a private room in central Rome, that can be forgiven.
There is an in-house bar and this is the ideal place to get chatting to fellow guests. The team at the tours and travel desk can help you design the perfect itinerary for Rome.
$$
Free Breakfast
Air Conditioning
24-Hour Security
Mio Hostel is one of the best hostels in Italy with private rooms. Finding an affordable private room in Milan can be a chore – so stop looking and book Mio Hostel!
Epic value for money and the private rooms offer just what you need; a comfy bed, free WiFi and an ensuite bathroom. You are welcome to help yourself to free hot water, tea and coffee whenever you like.
Mio Hostel has gardens, terraces and public lounges which are all great spaces in which to meet with like-minded travelers. At Mio Hostel you can be as sociable or as reserved as you like.
$$
Cafe
Free City Maps
Tours & Travel Desk
The rooms at Leonardo House in Florence are as cozy as can be. As a top hostel in Italy, Leonardo offers both private and dorm rooms. Even though Leonardo House is located in the busy and bustling heart of Florence the sounds of the city streets do not travel into the building.
A good night sleep guaranteed for all! The Duomo is just one minute away on foot and Ponte Vecchio and the Uffizi Gallery less than 10-minutes.
You won't find a better priced, nor better located, private room in Florence. Secure your stay in the city of the renaissance now!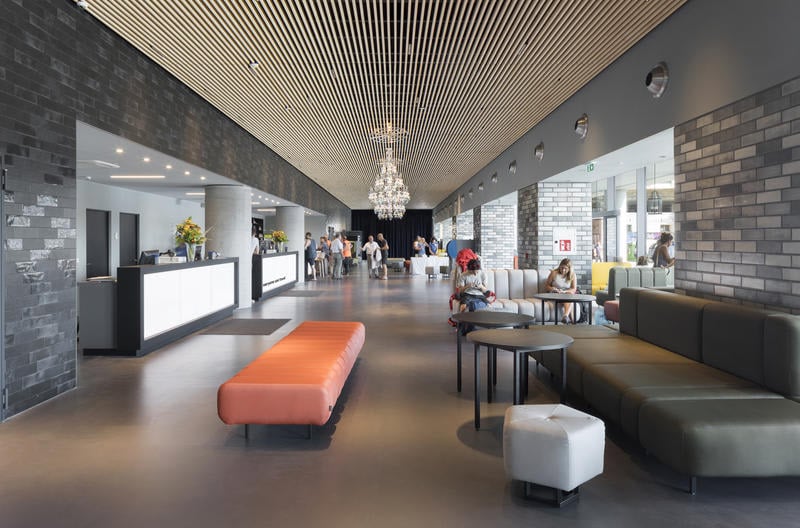 $$$
Bar
Key Card Access
24-Hour Reception
AO Hostel Venezia Mestre is one of the best hostels in Italy with private rooms. Boasting the high standards of a premium hotel, with the social feels of a hostel, AO Hostel strikes the perfect balance.
The private rooms all offer a private ensuite bathroom complete with shower unit and heated towel rail. What luxury! The rooms are a decent size and you can access the WiFi throughout the building.
With no curfew and modern key card access, you can come and go as you please without disturbing anyone. A great option for early risers, night owls or anyone heading to Venice for a bit of introverted time.

Unlock the The Broke Backpacker's GREATEST Travel Secrets!
You pop your email here, and we promise to send you only travel content that's actually relevant — sounds like a pretty good deal to us!
What to Pack for your Italy Hostel
Pants, socks, underwear, soap?! Take it from us, packing for a hostel stay is not always quite as straight forward as it seems. Working out what to bring and what to leave at home is an art we have perfected over many years.
Check out our definitive Hostel Packing list for our top packing tips!
Why you should travel to Italy
There we go! What do you think? There are plenty of options there for you.
Irrespective of your travel style, our overall best hostels in Italy will serve you right. Our top pick is Generator – Rome.
Remember that Italy is one of the most popular destinations in Europe. These 35 best hostels in Italy can get booked out months in advance, so don't spend too long deciding!
Travel Safety Tips for Italy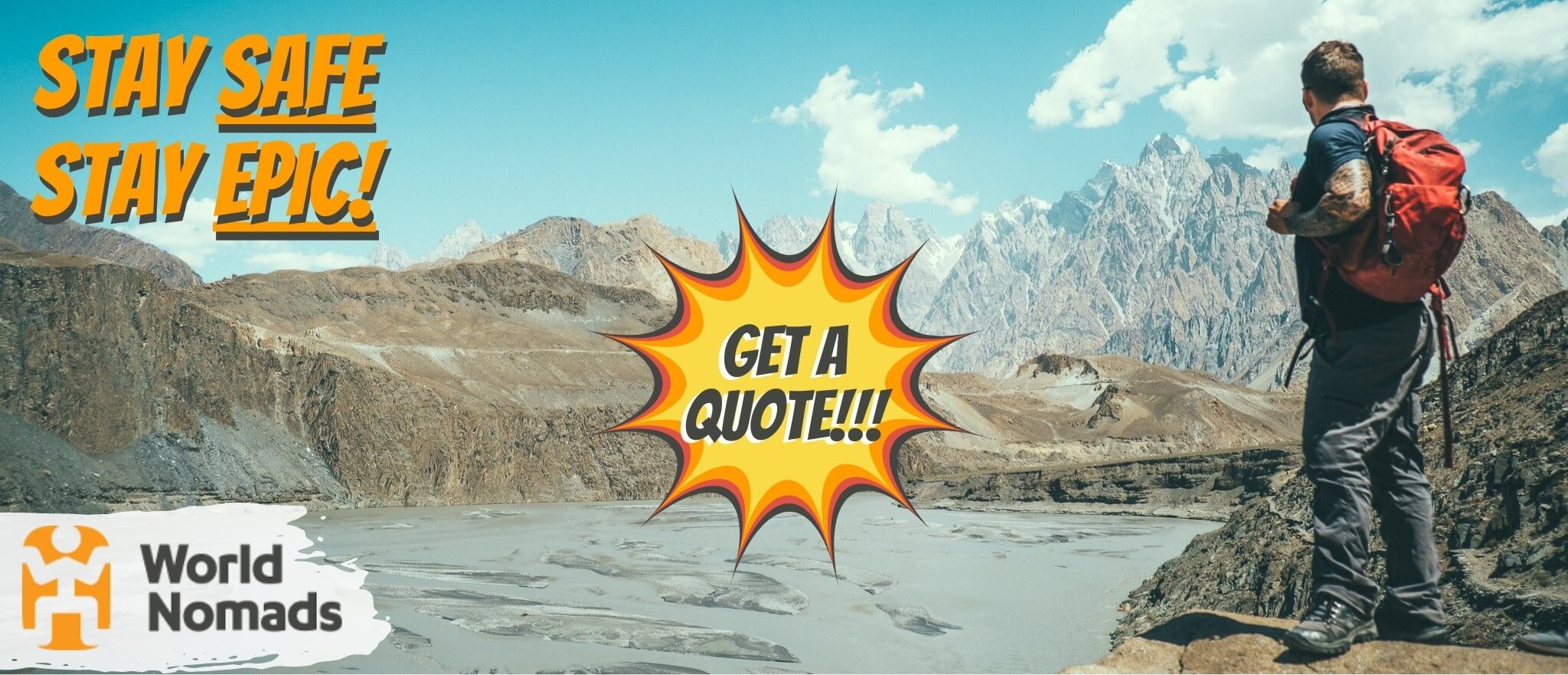 It's good to get lost sometimes, but it's also good not to get too lost. There are people that want you home in one piece.
There's one travel insurance provider The Broke Backpacker trusts for all his wildest shenanigans… World Nomads!
Click the button below to get a quote on your insurance or read our in-depth review of World Nomads' coverage. And then… let the shenanigans begin. 😉
More Epic Hostels in Italy and Europe
Hopefully by now you've found the perfect hostel for your upcoming trip to Italy.
Planning an epic trip all across Italy or even Europe itself?
Don't worry – we've got you covered!
For more cool hostel guides around Europe, check out:
Over to you
By now I hope our epic guide to the best hostels in Italy has helped you choose the perfect hostel for your adventure!
If you think we've missed anything or have any further thoughts, hit us up in the comments!
---
Thanks for reading – that was fun! 😀
We bring you epic FREE content!
Find out how YOU can help support us.
We're a big site with a big team and this job isn't always easy. But we do it because we love it – we love providing epic and free content. We love the knowledge that our content keeps you adventuring. We don't ask for money, but if you'd like to find out how you can help the site in more organic ways, click the button below.
Thank you for your support 🙂
---
Bye for now, but not forever!
If you want MORE top-tier Broke Backpacker content like this, then sign up for our weekly newsletter below to get the latest and greatest!
And for transparency's sake, please know that some of the links in our content are affiliate links. That means that if you book your accommodation, buy your gear, or sort your insurance through our link, we earn a small commission (at no extra cost to you). That said, we only link to the gear we trust and never recommend services we don't believe are up to scratch. Again, thank you!