Ahoy Digital Nomads. Welcome to the world's best guide to digital nomad-ing in Italia!
From the Venetian canals to the cobblestone streets of Rome, Italy is one of the most alluring destinations on the planet. The country has managed to successfully preserve its historical and cultural treasures, from its exquisite Ancient Roman architecture to its century-old cuisine.
Apart from being one of the most historically and naturally attractive countries in the world, Italy has something to offer every type of digital nomad, especially those after a work-life balance. Across the country, there are plenty of affordable places to live, new coworking spaces, a (relatively) efficient public transport system, and thriving local and ex-pat communities that will welcome you with open arms.
Aside from its historical treasures, Italy boasts exquisite natural Mediterranean coastlines, scenic islands of Sardinia and Sicily, lush Tuscan winelands, incredible Dolomite Alps, and the lake region of Lake Como and Maggiore. Let's not forget the ICONIC cuisine – which I will stuff my face with daily.
Italy has always been a top destination for world travellers, so it is not surprising that it is gaining traction as a significant digital nomad hub. If you're dreaming of spending some time living and working in this Southern European gem, continue reading for some tangible information about living as a digital nomad in Italy.
Is Italy Good for Digital Nomads?
So, we all know Italy is great for backpacking, but what makes Italy so specifically great for digital nomads?
Italy has something for everyone! History and archaeology nuts will be overwhelmed by the ancient Roman sites and buildings. Outdoor lovers have everything from lush sandy beaches to snowy mountain ranges.
Italy has modern infrastructure like fibre optic internet and well-working electricity. Modern buildings are interspersed between century-old ruins, making it one of Europe's most uniquely advanced countries.
The country has also introduced a new Italian digital nomad visa, which attracts remote workers to the region. Of course, you must meet basic requirements and provide documentation to prove you are a highly skilled worker – but more on this later…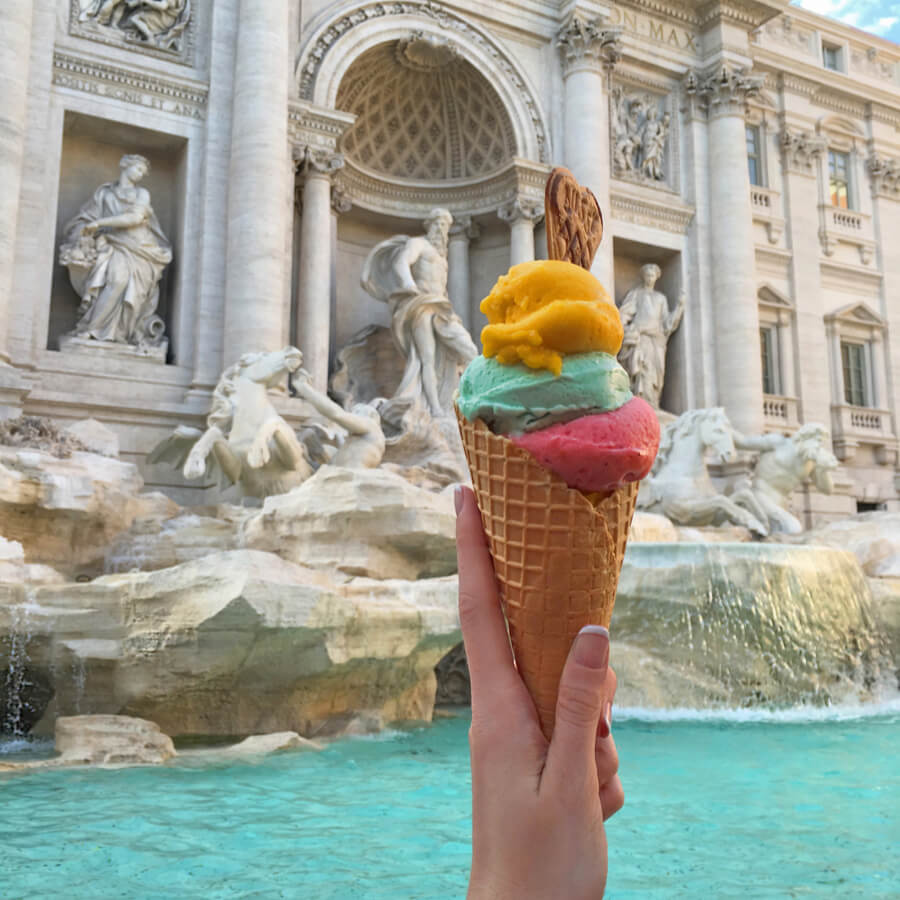 The boot-shaped country extends around 730 miles from north to south, which means you can experience very different climates and weather conditions from one point in the country to the next. Typically, Italy experiences four seasons, making it easy to plan your visit according to expected weather patterns.
Although the country is quite linear, distances between major cities and vacation destinations are not too far. With an extensive public transport system including railway, roads, and budget flights, this makes it easy to visit many places in Italy on your days and weekends off.
The Adriatic and Mediterranean coastlines offer a year-round temperate climate, with warm and dry summers and cool yet not harsh winters. On the other hand, northern territories, including Milan, Turin, and Venice, experience snowy winters and cool summers.
The negatives? Well, Italy is known for having a frustrating bureaucracy that is a bit of a deterrent for new remote workers. Various legal concerns and obstacles mean there isn't a huge ex-pat scene here.
That said, the community you will connect with will be small and intimate. You will be more than likely to make lasting friendships and relationships.

Unlock Our GREATEST Travel Secrets!
Sign up for our newsletter and get the best travel tips delivered right to your inbox.
Cost of Living
The cost of living in Italy has surprisingly decreased in recent years, meaning Italy is fairly inexpensive. Of course, city centres and tourist hotspots will always be priced higher.
Here are a few examples of what you can expect to spend while living in Italy: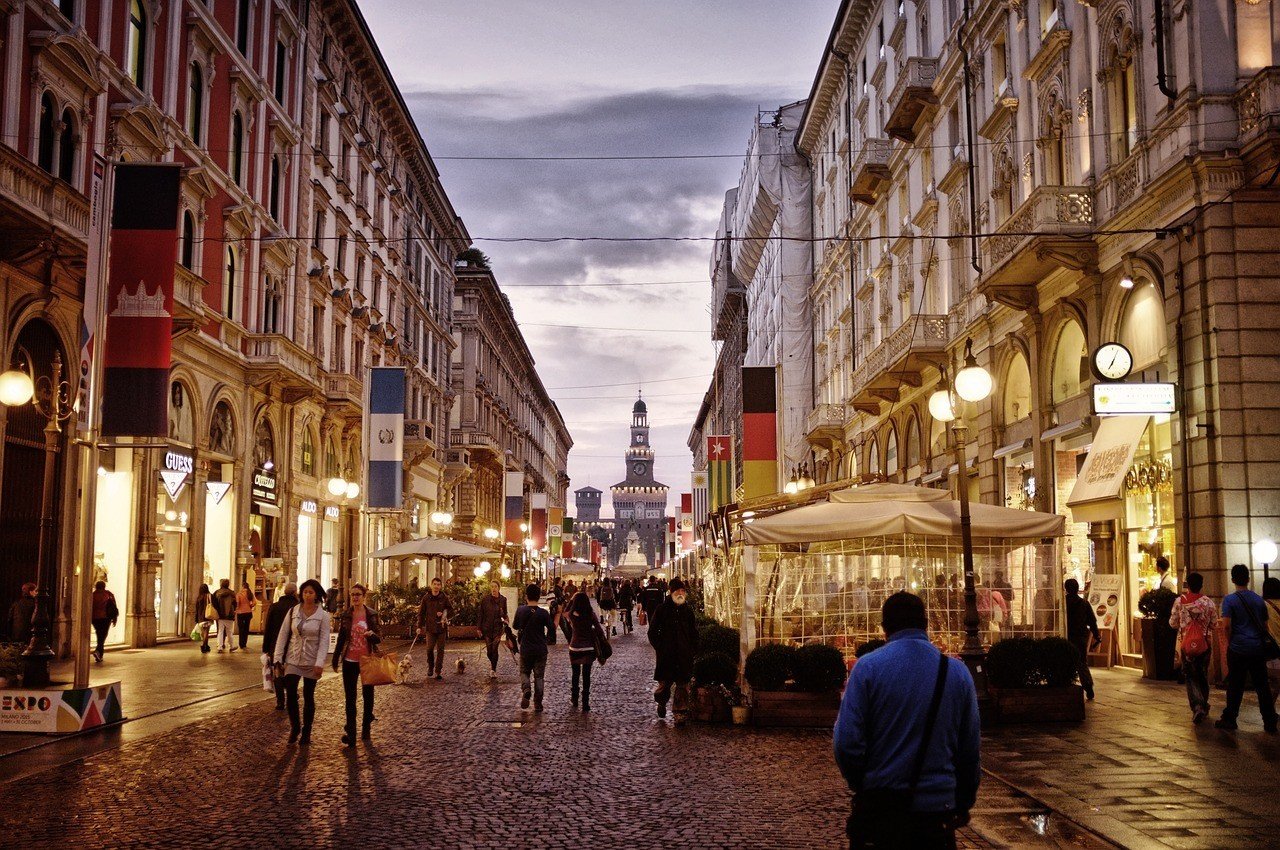 Eating out: A meal at a casual restaurant might cost around €15. While a mid-range restaurant could cost about €55. A coffee costs about €1.50, while a beer sits higher at €4.
Rent: Considering you rent a one-bedroom apartment in Rome's residential centre. You can expect to pay just over €640 per month (or as little as €500 outside the city centre). Of course, within the island region, rent differs according to which city or area you are settling in. Utilities can cost anything from €180 to €225 per month.
Transport: Getting around is pretty affordable here. A one-way public transport ticket in Rome or Milan costs about €1.45 and a monthly pass for €34. Taxis are more expensive than public transport. But, are often the only way to get around areas in Sicily and Sardinia that don't have good public transport.
Activities: The cost of joining a gym or fitness club for one month is around €45 in the city. Renting a tennis court might cost you €20 shared between friends. If you are living in Italy and want to visit the cinema or watch a show at a theatre, tickets average around €10 per person per show.
Groceries: a gallon of milk costs around €4.80, while a fresh loaf of bread is as little as €1.50. Fresh produce is more affordable, too, with an lb of onions or potatoes costing around 60 cents. Bananas and apples are slightly more pricey, costing about 75 cents on the lb. Local farmer's markets are some of the best spots to buy the freshest and most affordable food.
Digital Nomad Accommodation in Italy
Italy ranks lower than other European countries in terms of affordable accommodation, especially within city centres and historical regions. That said, if you search just outside the urban centres, you will likely find the best places to stay in Italy, be it an Airbnb, self-catering rental, or a coliving space.
Italy is a large country scattered with towns, cities, and villages. This can make it tough to decide where to settle. Here's a breakdown of some of the top destinations and what atmosphere they offer:
Rome – an outstanding balance of easy-going lifestyle, history, and culture, and an incredible food scene.
Florence – suitable for art and culture fans.
Sicily and Sardinia – these islands are warm, relaxing, and more affordable than the mainland. However, internet connection and modern infrastructure are more limited.
Turin – ideal for digital nomads in Italy looking to balance snowsports and city living.
Tuscany – great for families and couples looking for a break from the city.
Milan – visiting Milan is for those who love a bustling city vibe with access to the lake region.
Naples and Bari – if you want to be on the mainland but by the warm sea, these two southern cities have you covered.
Venice – for a unique canal living experience with abundant history and art.
Where Should Digital Nomads Stay?
If you are visiting Italy with a family or significant other, you will benefit by having your self-catering vacation rental. Here you can enjoy a private kitchen and living space.
Those living the solo digital nomad lifestyle in Italy might want to create a balance between socializing, exploring, and working. If this sounds like you, I recommend finding a coliving space. Coliving spaces offer private bedrooms (with either ensuite or shared bathrooms) and communal living spaces like kitchens and living rooms, all for the same monthly cost.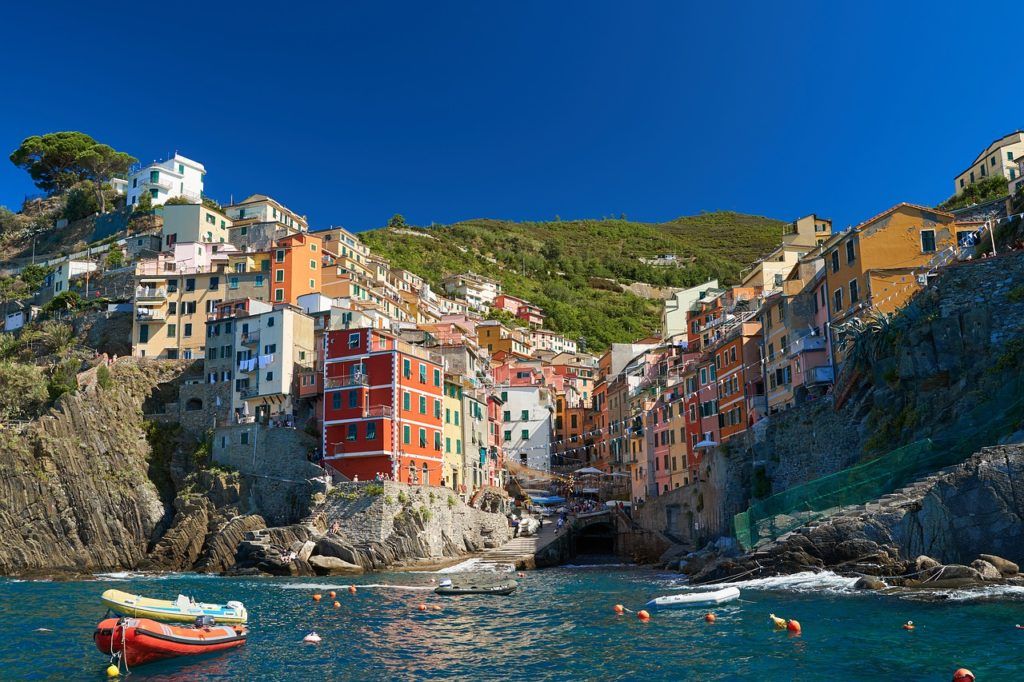 Casa Netural is an exciting coliving space in Matera, one of the most charming hillside towns between Bari and Naples in southern Italy. The accommodation offers nightly, weekly, and monthly packages, offering a community-centric space for social innovation, skill, and vision sharing.
Eco-Living Navigli is a stylish coliving and coworking space designed for sustainability-focused digital nomads. Located in the heart of Milan, the space offers thirteen private apartments with between one and three bedrooms each.
Finally, another option would be to book a hotel room using Booking.com. Staying in a hotel or a guest house is an excellent option for digital nomads who plan to move around and explore the country without ties to a sublease.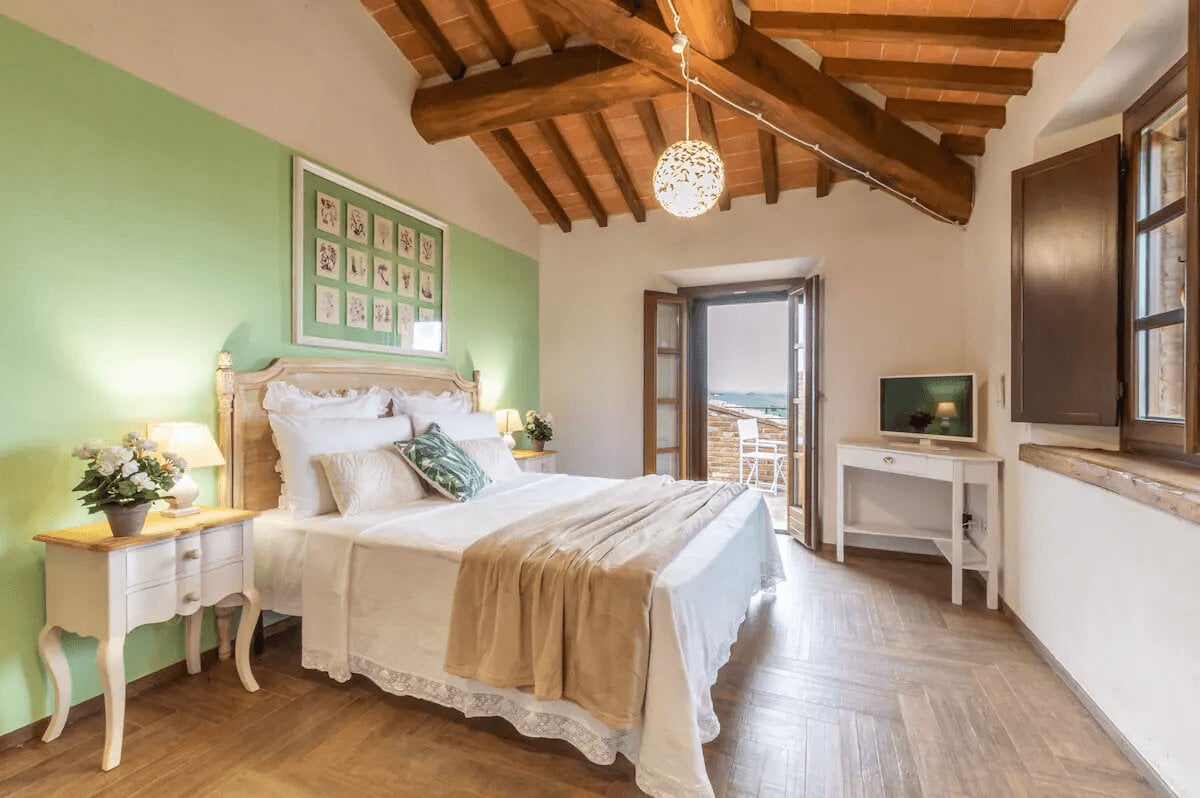 If you're dreaming of a rural digital nomad experience, this gorgeous traditional home is one of my favourite places to stay in Tuscany, surrounded by rolling hills and cypress trees. This particular home has two bedrooms and a dedicated workspace with well-working Wi-Fi. Work from the terrace overlooking panoramic farm views before cooking a traditional Italian feast in your fully private kitchen.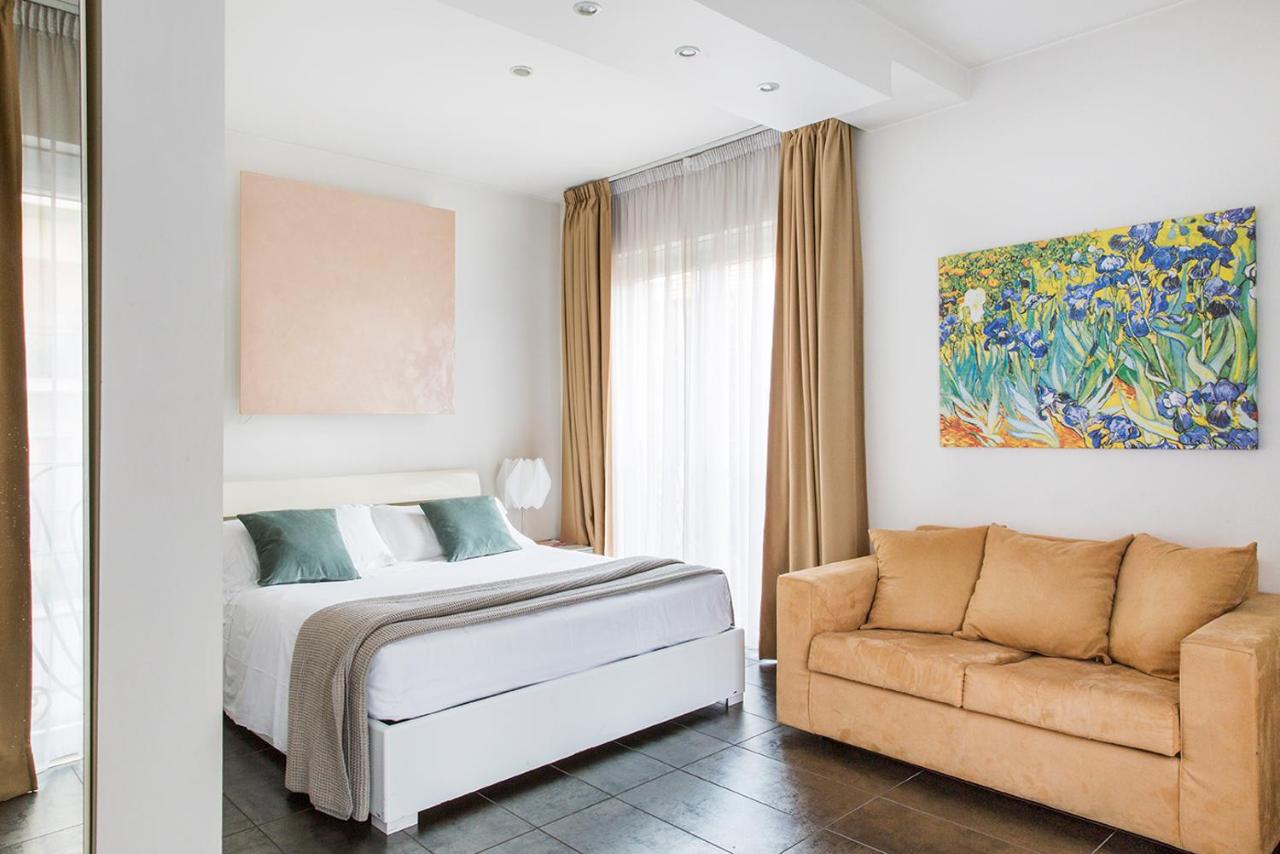 This amazing hotel offers the perfect combination of a hotel and a self-catering home. You will enjoy your own spacious apartment fitted with a kitchenette, a workspace, and a dining area with air conditioning. You'll also benefit from hotel-like amenities like daily housekeeping, private parking, and an airport shuttle.
Forget boring accommodation… book yourself an EPIC STAY!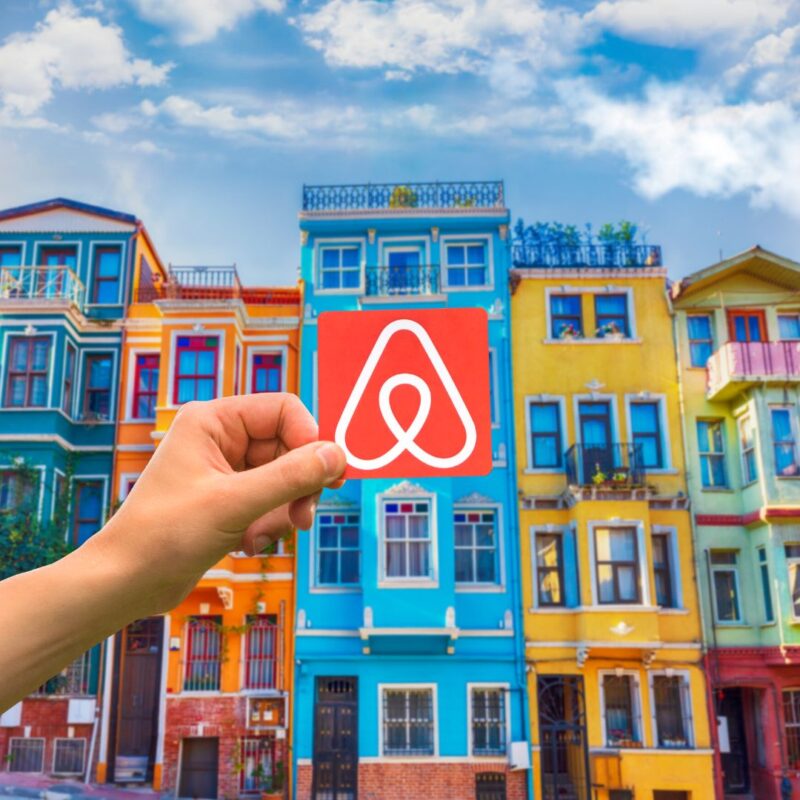 Why stay in a naff hotel when you can stay in a cosy, stylish local house instead? And for half the money too!
Stay somewhere EPIC and save your hard-earned dollars — from houses to barns to castles and caves, there is an Airbnb for every occasion!
Book an EPIC Stay
Wi-Fi in Italy
Italy has an efficient fibre optic infrastructure that supplies most homes, hotels, and restaurants with high-speed Wi-Fi. Wi-Fi in Italy can even be accessed in most public places.
But, the free options are usually not fast or efficient for anything other than Whatsapp. You can connect to mediocre Wi-Fi at most train stations and airports; some city centres even have a Wi-Fi hotspot.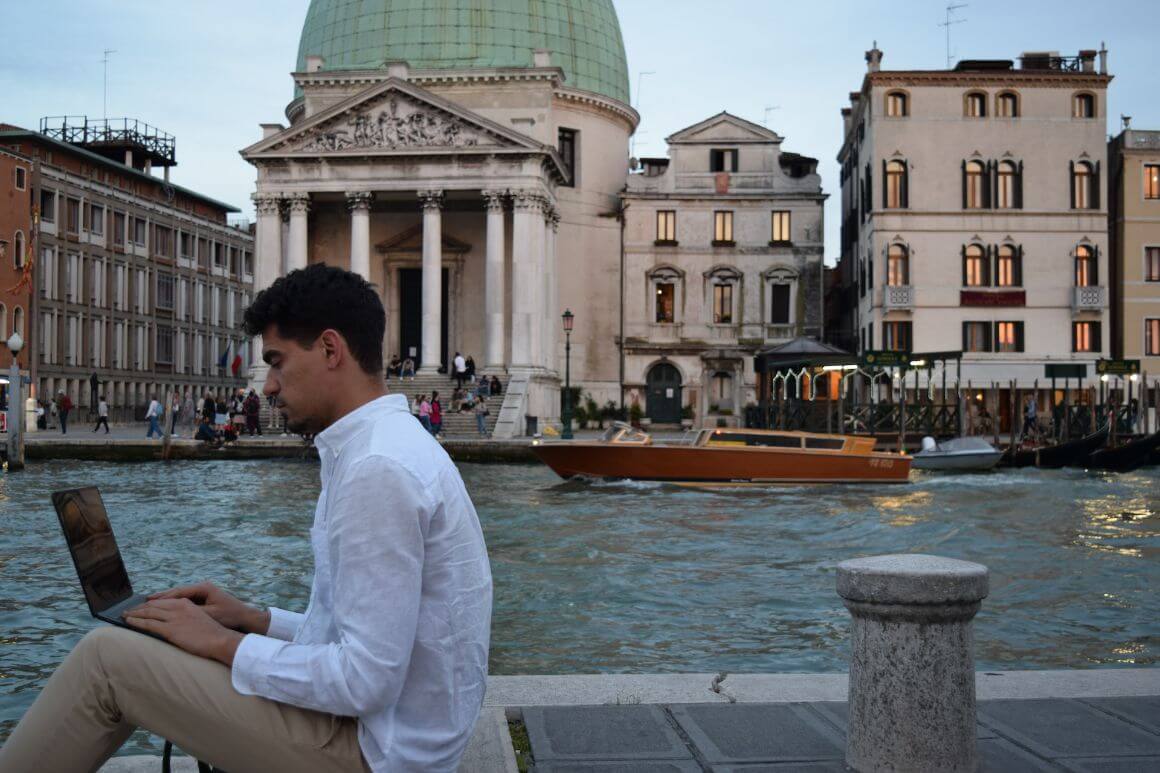 Italy's Wi-Fi connection is slightly below the global average. It has an average speed of 79.62 Mbit/s in download and 31.41 Mbit/s in upload. However, it is fast enough for most professionals not to notice a lag in connection.
I recommend getting a European SIM card or an AirSim to purchase prepaid phone data. Vodafone, Tim, Tre, and Wind are the four most popular mobile network providers and should be supported by most phones.
The Future of the SIM Card is HERE!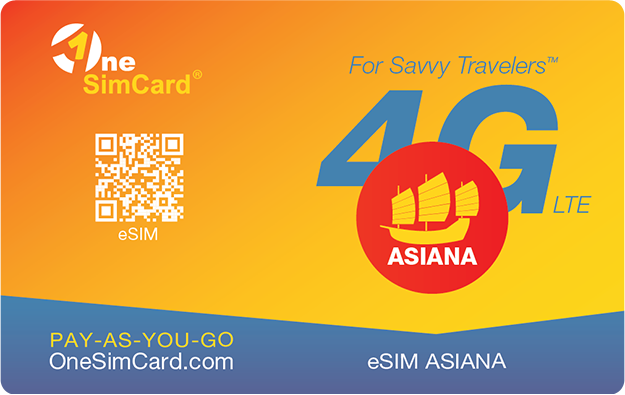 A new country, a new contract, a new piece of plastic – booooring. Instead, buy an eSIM!
An eSIM works just like an app: you buy it, you download it, and BOOM! You're connected. It's just that easy.
Is your phone eSIM ready? Read about how e-Sims work or click below to see one of the top eSIM providers on the market and ditch the plastic.
Buy an eSIM!
Coworking in Italy
Depending on your job and personality, there are a range of places where you can work in Italy. Coworking spaces are great for remote workers who thrive in a more formal work environment. Having others to help hold you accountable during the day certainly helps me.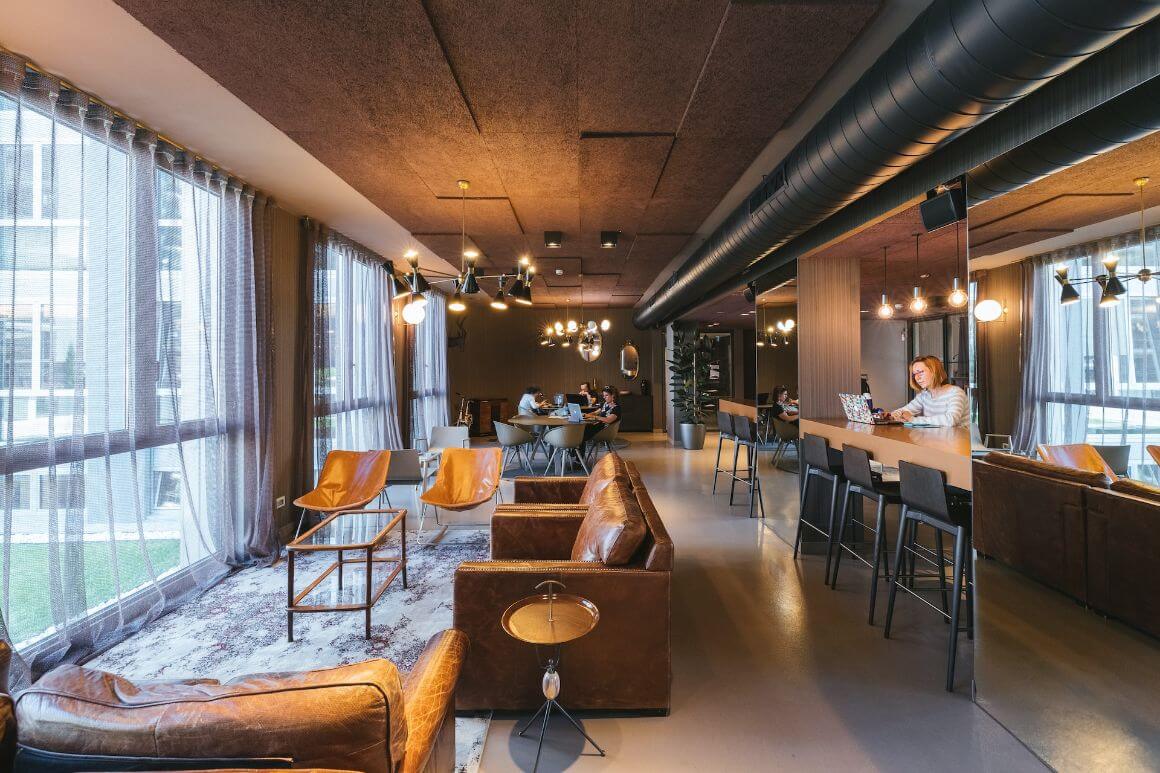 On the other hand, if screeching coffee machines and background chatter don't disturb your concentration, it might be more affordable to set up your mobile office in a cafe.
The Best Coworking Spaces in Italy
Office Jam is a coworking and event space you HAVE to go to if you're visiting Rome. It's in the heart of historical Rome and offers a stimulating work environment in an open-concept space to inspire innovation. It has private offices and desks available, a social games room, conference facilities, and studios for creative freelancers.
Talent Garden in Milan is a converted warehouse with an open-concept workroom. The space offers offices of all sizes for between one and 15 employees, event spaces, meeting rooms, and dedicated desks within a shared space. There's even an amazing kitchen, coffee shop, and swimming pool!
Impact Hub in Florence offers shared workspaces, fixed offices, meeting rooms, and event spaces designed for freelancers and small companies to work, socialize, and learn. Impact Hub hosts regular incubation programs with trained mentors to help you get off the ground.
Cafes with Wi-Fi
If you're a digital nomad in Italy on a budget, save some cash and work from a cafe rather than commit to a month-long membership at a coworking space. With a coffee culture like no other, Italy has cafes and coffee shops with Wi-Fi and comfortable seating where you can set up your laptop in a social environment.
Gogol and Company is a laptop-friendly cafe in Milan that blends a quiet library with a buzzing coffee shop. The space is open from 9 am – 9 pm, ideal for working evenings. (Note daily closes between 2 pm – 4 pm, as well as on Mondays.)
Pave is another Milan favourite featuring a variety of seating options, from private tables to a shared workspace and couches. It is not big but super welcoming and warm, perfect for a winter's day at your laptop. The cafe opens at 7 am, and since it is so tiny, arriving early is advised.
Molino Bakery is one of my favourite places to work in Rome. The sunny cafe has floor-to-ceiling windows inviting tons of natural light into the warm wooden interiors. They serve some of the best pastries in the city here! It's very close to the central Termini train station too.
Bar Del Fico in Rome is one of the most colourful cafes in the town. It has a glass conservatory ceiling creating a sunny and eclectic workplace space. The cafe is quietest in the morning. It's suitable for hard-working Italy digital nomads, and from midday, it becomes a more lively restaurant.
Wherever You Roam… Get Insured First
Keep yourself and your precious electronics safe when roaming around town. Good travel insurance is key for your own peace of mind, and The Broke Backpacker stands strong for SafetyWing.
ALWAYS sort out your backpacker insurance before your trip. There's plenty to choose from in that department, but a good place to start is Safety Wing.
They offer month-to-month payments, no lock-in contracts, and require absolutely no itineraries: that's the exact kind of insurance long-term travellers and digital nomads need.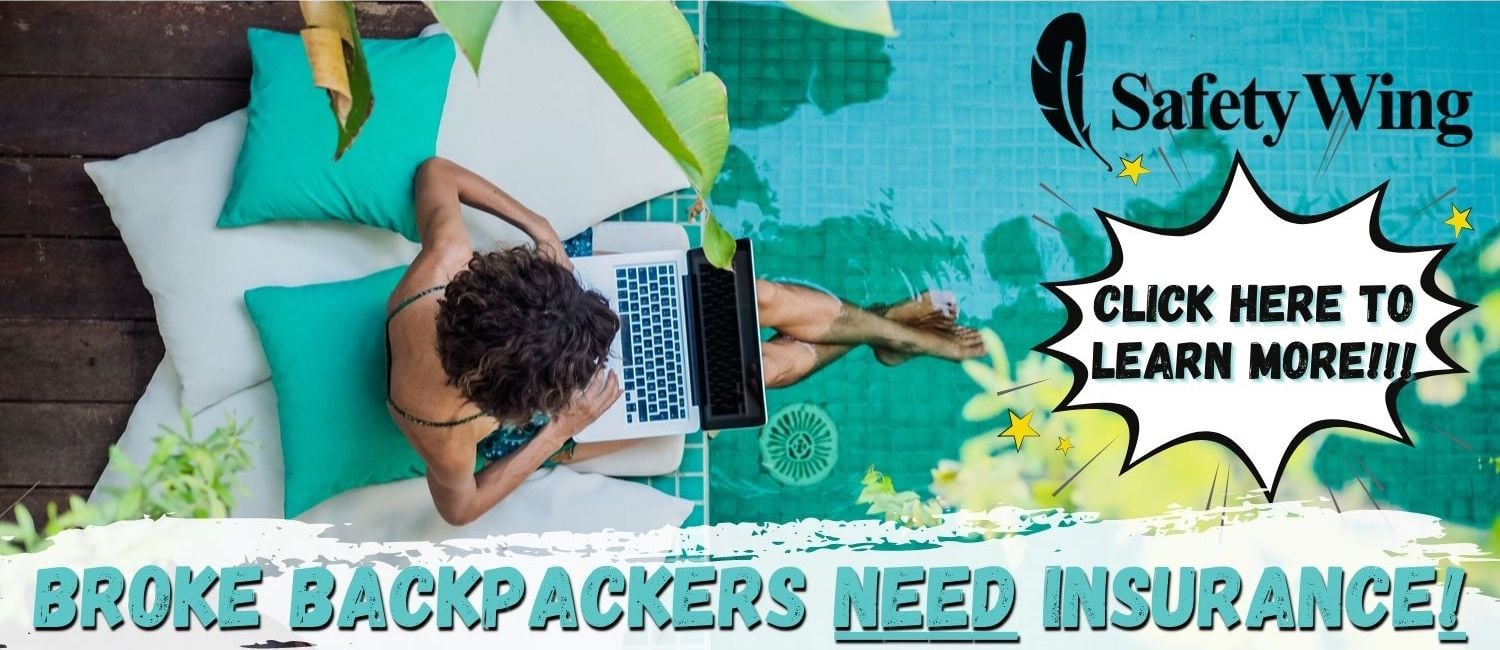 SafetyWing is cheap, easy, and admin-free: just sign up lickety-split so you can get back to it!
Click the button below to learn more about SafetyWing's setup or read our insider review for the full tasty scoop.
Places to Eat in Italy
Italy has a cuisine so good it's been adopted by almost every country worldwide. Pizza, pasta, and gelato are three of the country's most prominent 'exports'. Living in Italy will afford you the chance to sink your teeth into some of the freshest pasta and most authentic Neapolitan pizza.
With its coastal location and incredible inland wine region, Italy is also known for its high-quality seafood and exceptional selection of wine. To top things off, a meal is incomplete without indulging in a few portions of tiramisu, a layered coffee-liqueur-flavoured dessert.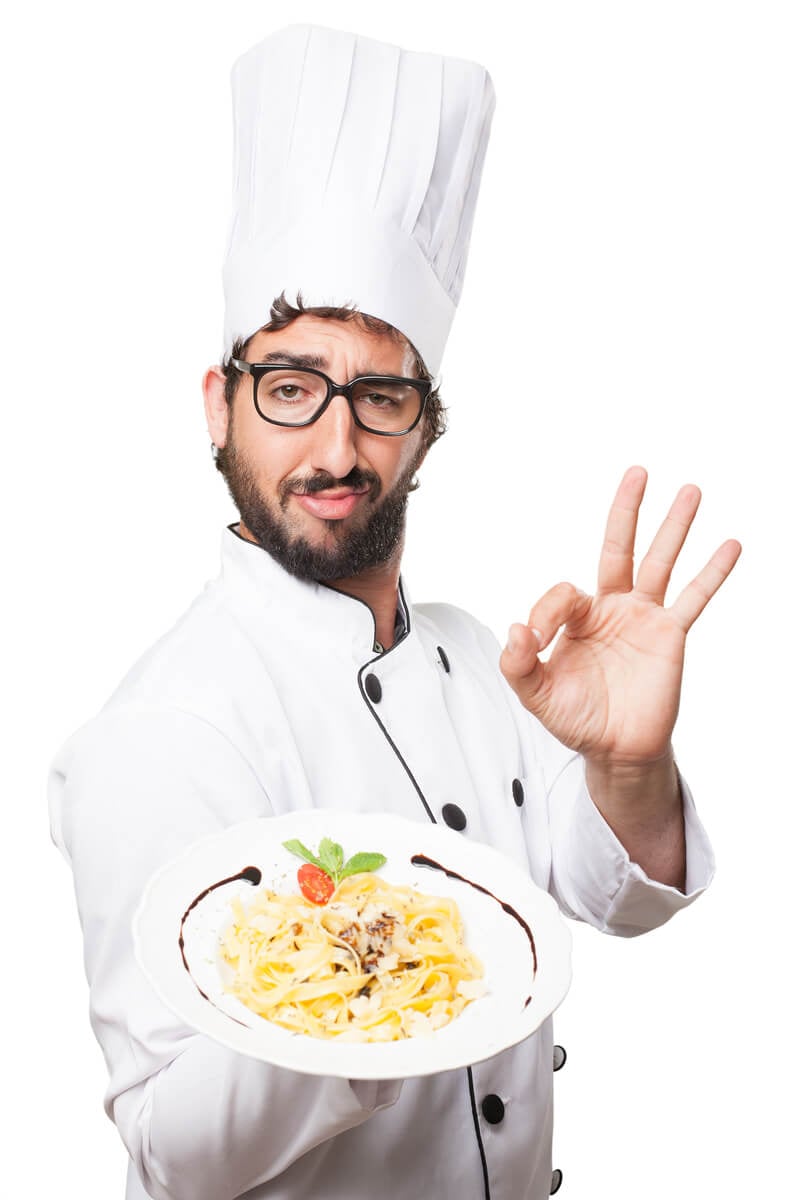 Trattoria da Biassanot in Bologna is one of the best restaurants to satisfy your fresh pasta cravings. Be it tortellini, tagliatelle, or lasagne, their pasta is hand-made and served in a cosy bistro setting overlooking the city's canals.
Caro Melo Osteria in southern Sicily serves interesting dishes like chilled almond soup and cactus in a rustic seaside setting. It has a unique menu that intersperses authentic Italian cuisine with modern experimentation.
Lo Scoglio is one of the most enticing restaurants on the Amalfi Coast. In a town dominated by tourist culture, the restaurant offers a simple menu in a laid-back environment.
Life Bistrot, in the small town of Volterra, Tuscany, is a homey restaurant. It serves traditional Italian plant-based dishes using local organic ingredients from Tuscany. To all my vegans out there, you are just as deserving of an Italian treat as the rest of us!
Joia is one of the few vegetarian restaurants in Italy with a Michelin star. It's a high-end restaurant in Milan with higher prices and an exceptional tasting menu to match.
What it's like Living in Italy
Pizza, pasta, spaghetti, gelato? Yeah… all that along with many a hand gesture.
Living as a digital nomad changes travel. So what's it like in Italy?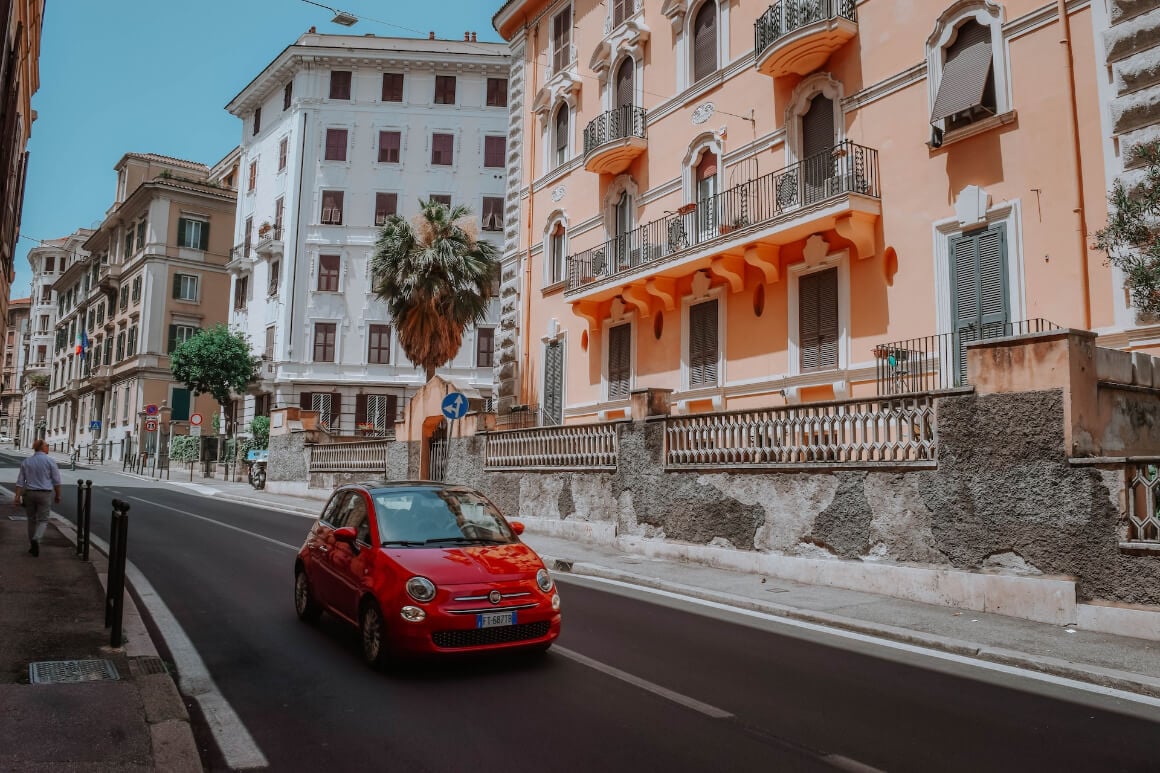 Visa Situation
Designed to attract remote workers and highly skilled professionals, a new Italian digital nomad visa allows you to temporarily live and work in the country for up to one year. The visa is basically a residency permit (permesso di soggiorno). It allows you to work remotely without applying for a standard work visa.
To apply for the document, you must be a non-EU citizen, work for an employer registered outside of Italy, and provide proof of income, health insurance, a work contract, and other essential documents. Since this is a new visa offering, you can expect a few bureaucratic limitations and delays.
Expat community
While Italy does have a significant ex-pat community, there are few foreigners in relation to the size of the country. That said, the ex-pat communities you will meet are friendly and welcoming and will gladly invite you into their social circles.
Naturally, the biggest ex-pat communities live in the city centres, including Milan, Rome, Florence, Turin, and Venice. There are also smaller communities in Bologna, Naples, Sicily, and Sardinia.
Language
The national language in Italy is Italian. The younger generation is well-versed in English, while the older population is more challenging to communicate with.
You won't struggle to navigate a major city as a native English speaker. Buttttt, you might have trouble integrating into a small village or town in Tuscany or southern Italy. Either way, if you plan to spend a significant period of time in the country, I advise learning a basic level of Italian.
Transportation
For cross-country travel, the best way to get around Italy and the rest of Europe is by train. The country has an extensive train network that connects through the rest of Southern Europe, offering high-speed inter-city trains and regional services that connect smaller towns and cities.
You can also travel between major airports by budget flight. However, this is the least environmentally friendly option. Roads are well maintained, and driving in Italy is relatively straightforward.
All major cities have an inner-city public transport system. These include modes of transport like metro, buses, ferries, and trains.
A taxi from Romes international airport, Fiumicino, to the city's centre, will take around 40 minutes and cost around €45. Some buses service this route for much cheaper.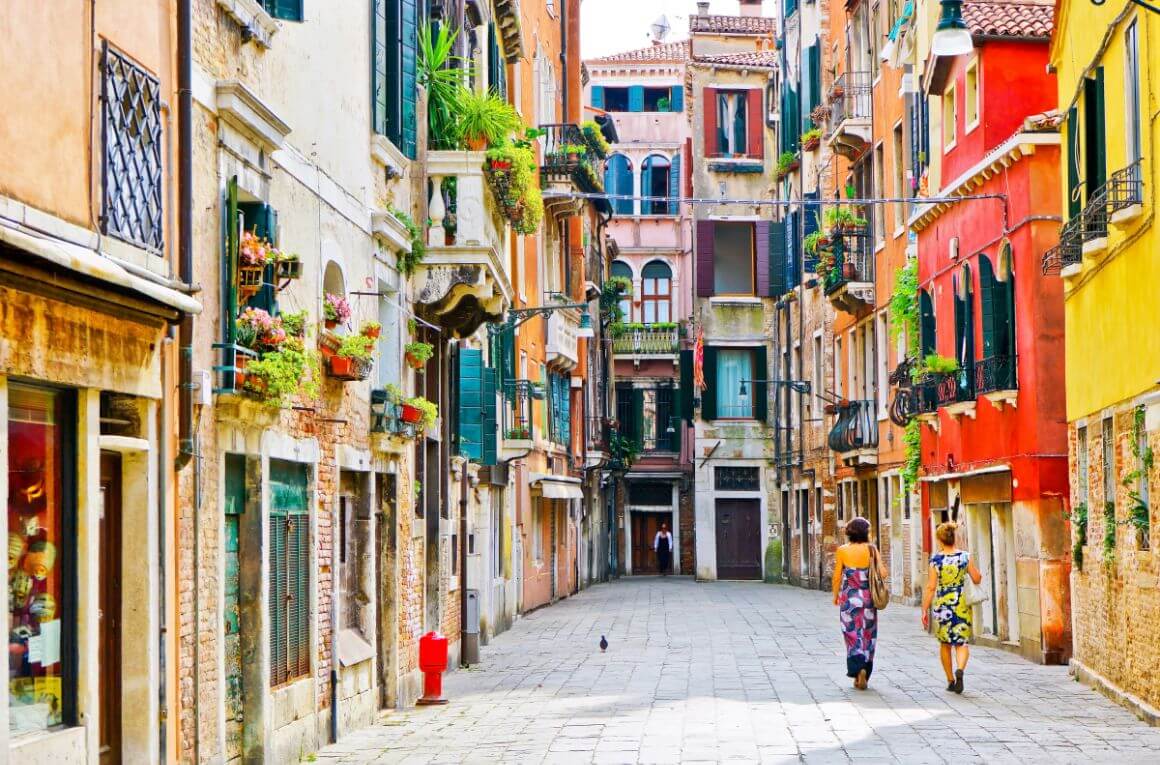 Things to do in Italy
Italy is as much an outdoor lovers' paradise as it is a history buff and foodie mecca. There are tons of things to do for those living in Italy.
Here is a more specific list of some of the most beautiful things to do and see in Italy:
First, don't miss a chance to drive along and stay on the Amalfi Coast. This exquisite stretch of coastline passes through towns like Positano, Sorrento, Amalfi Town, and Ravello. From sparkling beaches to immaculate hotels overlooking the sea and the colourful town centres you know, this region does live up to the hype.
A trip to one of Italy's islands is another must. Catch a ferry to Sardinia or Sicily, fly, or even sail for a weekend away. Not only are these islands much quieter and more remote, but they offer beach days, hiking adventures, and the chance to visit historical ruins.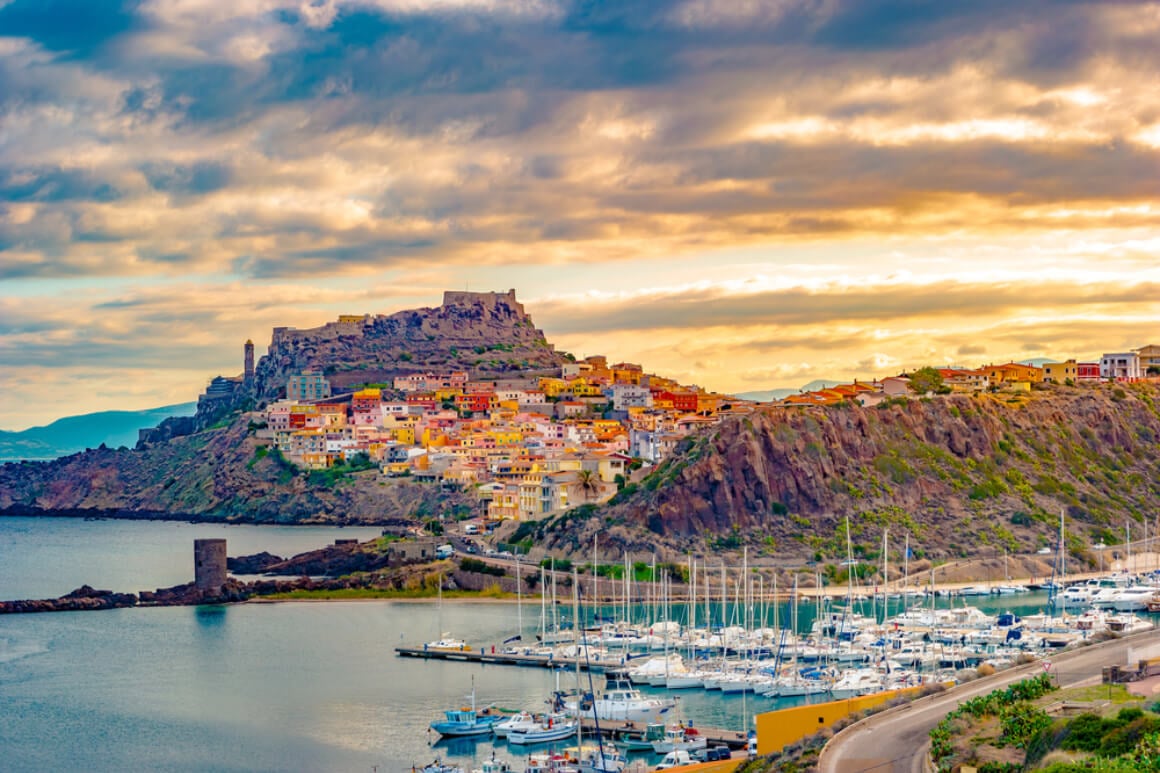 If you're the type of digital nomad in Italy who loves hiking, spectacular views, and spending time in the great outdoors, you will thrive in the Dolomites. This mountain range has 18 peaks!
It's a listed UNESCO World Heritage Site, boasting everything from alpine lakes to ski resorts and traditional mountain towns. To enjoy the whole landscape in all its glory, you can drive from Bolzano to Cortina through a plethora of local villages, stopping to admire the scenery and hike the area as you go.
While Italy boasts a range of exquisite lakes well worth visiting (Lake Garda and Lake Maggiore, included), Lake Como is undoubtedly the best-known lake in the country.
Como City offers a more down-to-earth centre for the region, where you can visit Tremezzo and Villa Carlotta's botanical garden. For a panoramic view of the lake, Castello Di Vezio will provide well above expectations. The lake is also a hotspot for swimming, hiking, water, and boating sports like skiing and kayaking.
Final Thoughts on Being a Digital Nomad in Italy
Italy is home to some of the most iconic and most visited destinations in Europe. Some exceptional lesser-known remote locations can be found along the coastline. While Italy has always attracted tourists from across the globe, the country is recently becoming a hotspot for remote workers and digital nomads.
Regardless of a relatively small ex-pat community and high prices, more and more people are attracted to living as digital nomads in Italy – for a good reason.
Along with a vibrant culture, incredible cuisine, world-famous history, and stunning scenery, the country has released a new digital nomad residency permit. A range of coliving and coworking spaces are popping up throughout the most significant cities.
If I were to relocate to this southern European haven, I would gravitate to Rome. It's one of my favourite cities for its multicultural ex-pat scene. However, if I were to visit with children, I would head straight to the Tuscan hills and settle in a remote village near Florence.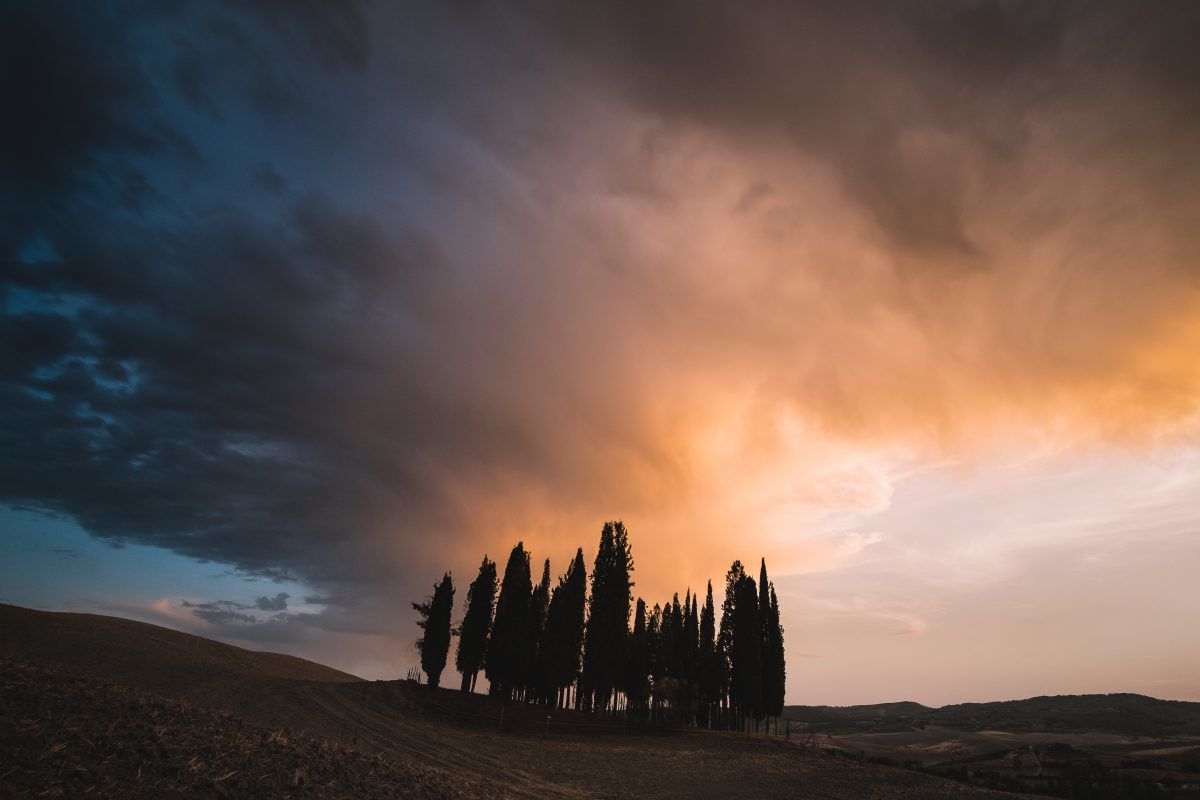 ---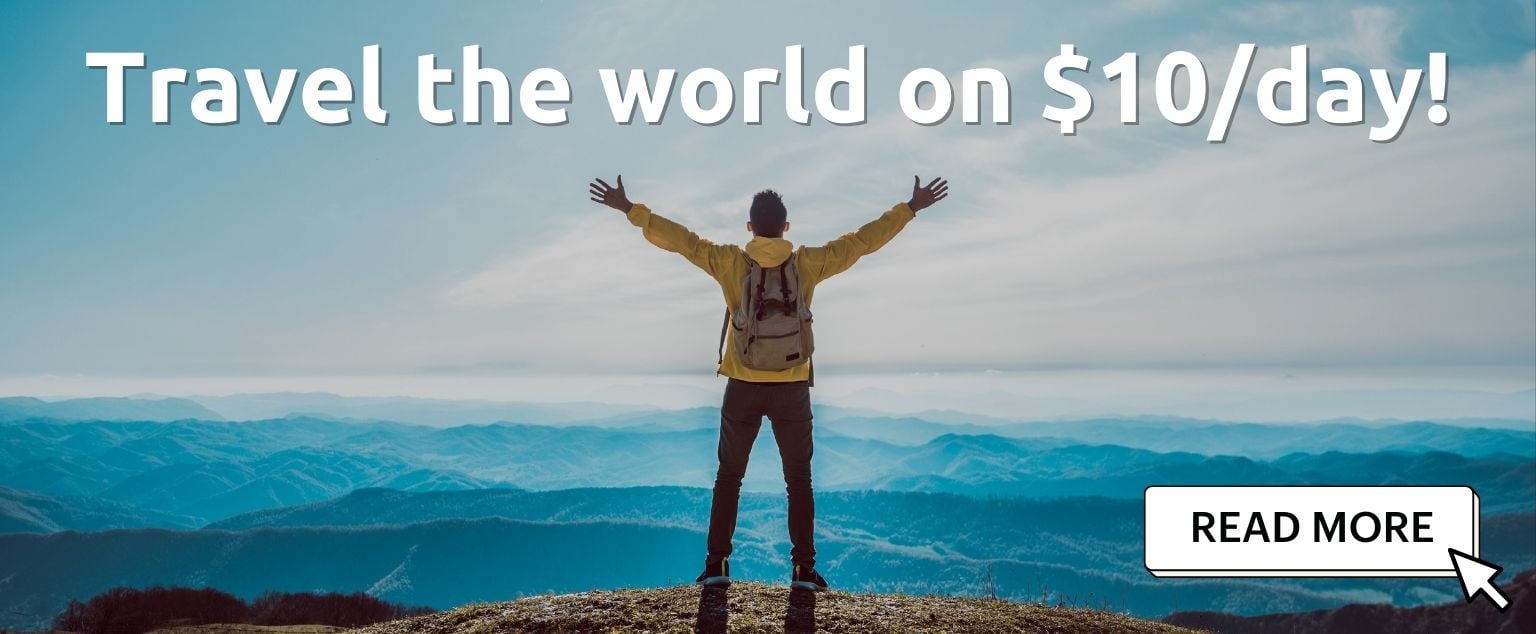 And for transparency's sake, please know that some of the links in our content are affiliate links. That means that if you book your accommodation, buy your gear, or sort your insurance through our link, we earn a small commission (at no extra cost to you). That said, we only link to the gear we trust and never recommend services we don't believe are up to scratch. Again, thank you!